Travel Insurance Policy - April 2021 - Worth doing right - cloudfront.net
Page content transcription
If your browser does not render page correctly, please read the page content below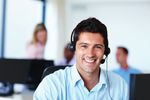 Welcome to Staysure
Thank you for choosing Staysure and letting us protect you whilst you
are on holiday. We hope we have given you all the information you
need and we wish you a stress free and enjoyable trip. If there is
anything else we can do for you, please call our Customer Services Team
on the number below. We are here to help you should you need us.

Essential Information
It is important that you read this policy document and your Validation Certificate
carefully to ensure that it meets your requirements and so that you understand the extent
of cover provided, what is and is not covered along with any terms, or conditions of cover.

The policy document contains different levels of cover, some of which are optional and
only apply where you have selected them and paid the required additional premium.

For information about your rights to cancel the policy and the cooling off period,
please see Cancellation Provisions on page 48 of this policy booklet.

Please take this document with you when you travel in case you need assistance, or
need to make a claim. If you have any questions about the cover provided please call
our Customer Services Team on the number below, we are open Monday to Saturday
between 8.30am and 6pm.

It is important that you call us as soon as you need to make a change to your policy,
to ensure you are accurately covered.

Useful telephone numbers – we are here to help you
Call our Customer Services Team
If you have a query or need to amend your policy in any way       0333 006 8033
Or if calling from outside the UK                               +44 1604 210 845
Call our 24 hour Medical Emergency Support
If you require medical assistance whilst on holiday             +44 1403 288 414
Freephone when calling from a landline within the USA            +1 844 780 0639
and Canada. Call charges apply when calling from a mobile.

To ensure we are consistent in providing our customers with quality service, we may
record your telephone call.

If you need to make a claim – please see the back cover for the relevant
telephone numbers and page 46 for our claims procedures.
Health Declaration
Your policy contains restrictions, conditions and exclusions that relate to your health and to the
health of others on whom your trip might depend. You must read the following information and be
satisfied that this policy meets your needs.
Pre-existing medical conditions will not be covered unless they have ALL been declared, and
accepted by us in writing. You must therefore ensure that you answer all questions about yourself
and anyone else insured under your policy fully, honestly, and to the best of your knowledge,
as failure to answer our questions accurately may affect the cover we provide and our ability to
pay your claim. Please see page 4 for what you must do if you have a change to your health after
purchasing your policy.
We are unable to provide cover for any pre-existing medical condition(s) where you have
an undiagnosed medical condition, or a condition where you are currently on a waiting list,
undergoing treatment, or tests or, where you are awaiting the results of any tests. There are some
instances we may be able to provide cover for pre-existing conditions if you are awaiting surgery,
(please see the Medical Declaration section on page 8 for more details).
If you have any questions about what cover will be provided by this policy in respect of your
existing medical conditions, please contact Staysure Customer Services.
Please note: this policy does not provide cover for treatment that can be delayed and carried out
after your repatriation home or for any private medical expenses where medically suitable state
treatment is available. It is therefore a condition of this insurance policy that in the first instance you
make use of any reciprocal health agreement between the United Kingdom, Channel Islands, or the
Isle of Man and the country you have travelled to, should you require medical treatment whilst travelling.

For emergencies abroad call us first
(It may save you having to pay the policy excess)
For medical emergencies: if you are taken to hospital as an emergency by ambulance or other
emergency service, you will need to make sure that you or a travelling companion call us within
48 hours.
For non-urgent medical help: if you need to see a Doctor, or need to go to Accident & Emergency
or a clinic, call us first. This way we may be able to help you locate the safest and most appropriate
source of treatment.
In either case you may reverse the call charges, or ask to be called back.
If your outpatient treatment is likely to cost more than £350 or you are admitted into hospital
abroad, someone must call Staysure Assistance 24 hour medical emergency helpline as soon
as possible. If you have to cut short your trip under Section 2 (Cutting Short Your Trip and
Trip Interruption) or Section 3 (Emergency Medical and Repatriation) Staysure Assistance must
authorise this in advance. Failure to contact Staysure Assistance may mean that we are not able
to provide cover or we may reduce the amount we pay for your medical treatment, or additional
travel expenses.
Where you have a valid claim and your medical expenses exceed £350 we will look to settle the bill
directly with the medical provider where possible.
For non-medical emergencies: if something happens during your trip, and you need our help,
please contact us. If we identify that the event causing the emergency is not covered by this policy,
we will still try to assist you in resolving the problem, but it would be at your own cost.

PLEASE NOTE: This is a travel insurance policy and not private
medical insurance.

                                                                                                              3
Changes to your health after purchasing your policy
    If after you purchase your policy, or before booking any new trips, any of the following happens:
    • you are diagnosed with a new medical condition
    • your doctor, or consultant changes your prescribed medication
    • you receive inpatient medical treatment
    • you are now awaiting a diagnosis, investigation, test results or medical treatment
    then you must contact Staysure Customer Services. A member of the team will ask you specific
    questions about your medical condition(s).
    This may result in an additional premium to allow cover to continue, to add additional Terms and
    Conditions to your policy or to exclude cover for the newly diagnosed condition or for the condition
    that has undergone significant change.
    If we are unable to continue to provide cover, or if you do not wish to pay the additional premium
    you will be entitled to make a claim under Section 1 (Cancellation) for costs which cannot be recovered
    elsewhere for trips booked prior to the change in health.
    Alternatively, you will be entitled to cancel your policy, in which case, we will refund a proportionate
    amount of your premium.
    Please note that your doctor, or consultant telling you that you are well enough to travel does not
    mean that you will be covered for your pre-existing medical condition(s). If you have any concerns
    regarding whether, or not you will be covered please contact Staysure Customer Services.

    Eligibility
    In order to be eligible for cover under this policy you must also be:
    • a resident of the United Kingdom, Channel Islands, or the Isle of Man for six of the last twelve months;
     • registered with a doctor in the United Kingdom, Channel Islands, or the Isle of Man, if you live
        in England, Scotland, Wales or Northern Ireland you must have a National Insurance number
        (if aged 16 or older);
    • travelling from and returning to the United Kingdom, Channel Islands, or the Isle of Man:

    Countries with reciprocal health agreements
    If you require medical treatment during your trip then in the first instance you must make use of
    any reciprocal health agreement between the United Kingdom, Channel Islands, or the Isle of Man
    and the country you have travelled to.
    In the event of liability being accepted for a medical expense that have been reduced by the use of
    a reciprocal health agreement then we will not apply the deduction of the excess under Section 3 –
    Emergency Medical and Repatriation.
    Australia and New Zealand
    If you require medical treatment in;
    • Australia – you must enrol with a local MEDICARE office
    • New Zealand – you must go to a state medical facility and present your passport at the time of
      treatment
    If you are admitted to hospital, contact must be made with Staysure Assistance as soon as possible.

4
Contents
Useful telephone numbers...................................................................................................................2
Health declaration ..................................................................................................................................3
Changes in health ...................................................................................................................................4
Reciprocal Health Agreements ...........................................................................................................4
Table of benefits.......................................................................................................................................6
Medical Declaration ...............................................................................................................................8
Important information ..........................................................................................................................9
Definition of words...............................................................................................................................12

Sections of Insurance
1       Cancellation...................................................................................................................................15
2       Cutting Short Your Trip & Trip Interruption ........................................................................16
3a      Emergency Medical & Repatriation Expenses ...................................................................17
3b      Hospital Daily Benefit ................................................................................................................19
4a      Missed Departure ......................................................................................................................20
4b      Home Country Departure Assistance & Missed Home Country Connection ........... 20
5       Travel Delay ..................................................................................................................................21
6a      Personal Baggage .......................................................................................................................21
6b      Baggage Delay on your Outward Journey ...........................................................................22
6c      Personal Money & Passport ....................................................................................................22
7       Personal Accident .......................................................................................................................23
8       Personal Liability .........................................................................................................................24
9       Legal Costs & Expenses ............................................................................................................25
10      Hijack ..............................................................................................................................................27
11      Personal Assistance Services ..................................................................................................28
12      Pet Care .........................................................................................................................................28
13      End Supplier Failure Cover ......................................................................................................29
14      COVID-19 Cover...........................................................................................................................30
15      Optional Travel Disruption Extension....................................................................................32
16      Optional Cruise Plus Cover.......................................................................................................34
17      Optional Winter Sports Cover .................................................................................................36
18      Optional Golf Cover....................................................................................................................38
19      Optional European FCDO Travel Advice Extension...........................................................40

General Conditions – applying to all sections ..............................................................................42
General Exclusions – applying to all sections ..............................................................................43
Sports & Activities ................................................................................................................................45
Making a claim.......................................................................................................................................46
Complaints .............................................................................................................................................47
Cancellation provisions ......................................................................................................................48
Data Protection Act 2018 ..................................................................................................................48
Compensation Scheme ......................................................................................................................51

                                                                                                                                                                  5
Table of benefits
Section   Cover                                Limits of cover         Excess         Limits of cover          Excess
                                                   Basic                              Comprehensive
1         Cancellation                           £500 (optional         £85**         £5,000 (option to         £65**
                                                £1,000/£3,000)*                    increase to £15,000***)

2         Cutting Short Your Trip                £500 (optional         £85           £5,000 (option to         £65
                                                £1,000/£3,000)*                    increase to £15,000***)

          • Trip Interruption                        £500               £85                £1,500               £65

          • Pre-booked excursions                    £300                Nil                    £350             Nil

3a        Emergency Medical & Repatriation        £5,000,000            £100             Unlimited              £65
          Expenses

          • Emergency Dental treatment               £250               £85                     £400            £65

          • Additional Accommodation                £2,000               Nil               £2,000                Nil
            and Travelling Costs

3b        Hospital Daily Benefit                No cover available on Basic       £50 per each full 24 hour      Nil
                                                                                    period up to £1,000

4a        Missed Departure                           £500               £85                £1,500               £65

4b        Home Country Departure                No cover available on Basic                     £500             Nil
          assistance and Missed Home
          Country connection

5         Travel Delay                          £20 after the first      Nil        £50 after the first full     Nil
                                             full 12 hours then £10                  12 hours then £10
                                             for each full 12 hours,               for each full 12 hours,
                                                    up to £300                          up to £1,500

6a        Personal Baggage                           £300               £85                £2,500               £65

          • Single article or pair                   £250               £85                     £400            £65

          • Valuables                                £250               £85                     £500            £65

6b        Baggage Delay on your outward         No cover available on Basic        £50 for first 24 hours        Nil
          journey                                                                up to £150 after 48 hours

6c        Personal Money and Passport                £300                                       £500

          • Cash limit (18 years and over)           £250                                       £500
                                                                        £85                                     £65
          • Cash limit (under 18 years)              £150                                       £150

          • Passport                                 £300                                       £500

7         Personal Accident

          • Death                                                                           £20,000
                                                                                         ****
                                                                                                                 Nil
                                                No cover available on Basic
          • Loss of limb or Loss of sight                                                   £20,000
                                                                                         ****
                                                                                                                 Nil

          • Permanent Total Disability                                                      £20,000
                                                                                         ****
                                                                                                                 Nil

8         Personal Liability                    Nil*(£2,000,000)        £85              £2,000,000             £65

9         Legal Costs and Expenses              No cover available on Basic         £25,000 per person           Nil
                                                                                        (maximum
                                                                                    £50,000 per policy)

10        Hijack                                No cover available on Basic         £50 per full 24 hour         Nil
                                                                                    period up to £5,000

11        Personal Assistance Services          No cover available on Basic                     £250             Nil

12        Pet Care                              No cover available on Basic        £35 per 24 hour period        Nil
                                                                                        up to £350

13        End Supplier Failure                  No cover available on Basic                £3,000                Nil

14        COVID-19 Cover                                               See Sections 1,2, and 3a

6
Table of benefits – optional sections of cover
 Section     Cover                                         Limits of cover          Excess            Limits of cover              Excess
                                                               Basic                                  Comprehensive

 Optional Cover (available subject to additional premium and if shown on your Validation Certificate)
 15          Optional Travel Disruption Extension
             • Extended Cancellation or                      £500 (optional            £85                  £5,000                   £65
               Cutting Short Your Trip                      £1,000/£3,000)*
             • Extended Travel Delay and                     up to £1,000              Nil               up to £1,000                 Nil
               Enforced Stay
             • Additional Overseas                               £1,000                £85                  £1,000                   £65
               Accommodation and
               Repatriation cover
 16          Optional Cruise Plus Cover
             • Missed Port Departure                                                                        £1,500                    Nil
             • Cabin Confinement                                                                            £1,000                    Nil
                                                            No cover available on Basic
             • Itinerary Change                                                                              £500                     Nil
             • Unused Excursions                                                                             £500                    £65
             • Cruise Interruption                                                                           £750                    £65
 17          Optional Winter Sports Cover†
             • Winter Sport Equipment                                                                     Up to £500                 £65
             • Ski Pass                                                                                      £250                    £65
             • Winter Sports Equipment Hire                                                          £20 for each full day            Nil
                                                                                                         up to £300
             • Ski Pack                                     No cover available on Basic                      £250                     Nil
             • Winter Sports Equipment Delay                                                         £20 for each full day            Nil
                                                                                                         up to £300
             • Piste Closure                                                                         £20 for each full day            Nil
                                                                                                         up to £200
             • Avalanche or Landslide                                                                £20 for each full day            Nil
                                                                                                         up to £160
 18          Optional Golf Cover
             • Golf Equipment                                                                               £5,000                   £65
                                                                                                     (single article £500)
                                                            No cover available on Basic
             • Golf Equipment Hire                                                                           £500                     Nil
             • Non-Refundable Golfing fees                                                                  £1,500                    Nil
             • Hole-in-one cover                                                                             £300                     Nil
             Excess Waiver††                                                                       This must be requested at the time
                                                                                                  you purchase your policy. This cannot
                                                                                                        be added retrospectively.
                                                            No cover available on Basic
             Increased Single Article Limit                                                        This must be requested prior to the
                                                                                                       commencement of your trip.
             100 day upgrade†††
             Connecting flights                               This must be requested prior to the commencement of your trip.
 19          Optional European FCDO Travel
                                                                                 Please see Section 19 for details
             Advice Extension

PLEASE NOTE: limits of cover are per Insured person unless otherwise shown. *Only available subject to an additional premium being
paid, and if shown on the Validation Certificate. **The excess for loss of deposit claims is reduced to £10. ***Cancellation cover can be
increased to £15,000 subject to underwriting criteria. ****Limited to £1,000 if the Insured Person is under 18 year of age, or over 85 years
of age. †Cover is only available to be added to a single-trip Comprehensive policy. ††Only applies to sections of cover within this policy
document. †††Only available on Comprehensive AMT policy.

                                                                                                                                               7
Medical Declaration                                   Diagnostic laparoscopy
                                                      Digital excision arthroplasty (hammer toe repair)
You must comply with the following conditions
                                                      Dupuytren's repair
in order to have full protection under this policy.
                                                      Ectropion repair
If you do not comply we may cancel the policy,
refuse your claim or reduce the amount of any         Endometrial sampling
claim payment.                                        Endovenous laser treatment of varicose vein(s)
                                                      Entropion repair
This insurance operates on the following basis.       Evacuation of perianal haematomas
To be covered, you must be fit and able to            Excision of benign skin cyst
undertake your planned trip and;                      Excision of benign skin lesion
• you are NOT travelling against the advice of        Excision of basal cell carcinoma of the skin
   a doctor (or would be travelling against the       Excision of epididymal cyst
   advice of a doctor had you sought his/her          Excision of ganglion
   advice);                                           Excision of skin tag
                                                      Excision of skin wart
• you are NOT travelling with the intention of        FESS (Functional endoscopic sinus surgery)
   obtaining medical treatment, tests or              Finger joint replacement
   consultation abroad;                               Haemorrhoidectomy
• you are NOT travelling having been given            Hip replacement
   a terminal prognosis                               Ingrown toenail repair
The insurance will also NOT cover you for             Injection to treat Carpal Tunnel Syndrome
any of your pre-existing medical conditions           Injection to treat Haemorrhoids
whether diagnosed or not, if you have                 Injection to treat tennis and golfer's elbow
any undiagnosed symptoms that require                 Injection to treat varicose veins
attention, or investigation in the future (that       Knee replacement
is symptoms for which you are awaiting                Laparoscopic repair of hiatus hernia
investigations/consultations, or awaiting results     Laparoscopic repair of inguinal hernia
of investigations, where the underlying cause         Laparoscopic repair of umbilical hernia
has not been established), or are awaiting any        Laser vision correction
medical procedure, surgery, radiotherapy,             Minor wounds not requiring stitches - no infection
chemotherapy, or dialysis.                            Myomectomy
One of the following can be covered as                Myringoplasty
standard if you are either awaiting surgery, or       Osteotomy for hallux valgus (bunion)
have not been fully signed off from all post-         Reduction turbinates of nose
procedure follow ups providing you are not            Release of trapped nerve in shoulder
travelling against your UK doctor's advice. This      Removal of contraceptive implants
must be accepted by Staysure and shown on             Removal of a thyroid nodule
your Validation Certificate and an additional         Repair of vaginal prolapse
premium may be required.                              Retinal detachment (no blurriness and not flying
                                                      within 60 days)
Adenoidectomy                                         Septoplasty
Appendectomy                                          Septo-rhinoplasty
Arthroscopic ligament repair                          Simple mole removal (no larger than 2cm)
Arthroscopy of ankle                                  Steroid injections into joints (not of the spine or neck)
Arthroscopy of knee                                   Strabismus correction
Arthroscopy of hip
                                                      Thyroidectomy for non-cancerous disease
Aspiration of joints (not of the spine or neck)
                                                      Toenail removal
Audiogram
                                                      Tonsillectomy
Blephoplasty (Ptosis repair)
                                                      Tooth Extraction (excluding wisdom teeth)
Broken toe(s) (but can walk with a shoe on)
                                                      Trabeculectomy (no blurriness and not flying
Carpal Tunnel Syndrome release
                                                      within 60 days)
Cataracts removal
                                                      Ultrasonic or laser treatment for Kidney stones
Cauterisation of the nose
                                                      under 4mm
Circumcision
                                                      Varicose vein ligation
Colposuspension
Correction of hydrocele                               Varicose vein stripping
Cryotherapy for basal cell carcinoma of the skin
                                                      Where you are awaiting one of the above surgeries
Cryotherapy for skin tag
Cryotherapy for skin wart                             Full cover will be provided except for cancellation
Debridement of burn injury (covering an area          or cutting short your trip as a result of the
smaller than a tennis ball)                           condition you are awaiting surgery for.
8
Where you have not been signed off from all                or not we can continue to insure you, and on what
post-surgery, or treatment follow-ups.                     basis. Please see Changes to your health after
                                                           purchasing your policy on page 4 for more details.
For the surgeries listed on the previous page full
cover will be provided except for medical and              To declare a pre-existing medical condition or
repatriation expenses arising as a result of, or related   a change in your state of health or prescribed
to the procedure you are awaiting to be signed off         medication, you must call our Customer Services
from. Cover for cancellation and cutting short your        on 0333 006 8033 or 01604 210845.
trip will also not apply if you have booked the trip, or   You should also refer to the General Exclusions.
purchased the policy (whichever is later) after being
informed of the need for you to have the procedure.        Important information
It is a condition of this policy that should you be        Insurer
awaiting sign-off from follow-ups relating to any of       Most sections of this insurance are underwritten by
the procedures listed above that:                          Great Lakes Insurance SE. Great Lakes Insurance
1. All surgical wounds have fully healed and no            SE is a German insurance company with its
   longer require dressing                                 headquarters at Königinstrasse 107, 80802 Munich.
2. All external stitches, sutures, or staples have         UK Branch office: 10 Fenchurch Avenue, London,
   been removed                                            EC3M 5BN, company number SE000083. Great
                                                           Lakes Insurance SE, UK Branch, is authorised by
3. There have been no complications, or infections         Bundesanstalt für Finanzdienstleistungsaufsicht and
   after having had the procedure                          subject to limited regulation by the Financial Conduct
4. Your mobility is no worse than it was before you        Authority and Prudential Regulation Authority.
   had the procedure                                       From the 1st January 2021 the following details
5. You obtain a letter from your GP (doctor)               in relation to Great Lakes Insurance SE shall
   confirming that you are medically fit enough to         change to: Great Lakes Insurance SE, UK Branch,
   undertake this trip                                     is authorised and regulated by Bundesanstalt für
6. You understand that this policy will not cover          Finanzdienstleistungsaufsicht. Deemed authorised
   the cost of any follow-ups required during the          by the Prudential Regulation Authority register
                                                           number 769884. Subject to regulation by the
   insured trip
                                                           Financial Conduct Authority and limited regulation
We would not cover you for any claim arising               by the Prudential Regulation Authority. Details of
directly or indirectly from a pre-existing medical         the Temporary Permissions Regime, which allows
condition unless:                                          EEA-based firms to operate in the UK for a limited
                                                           period while seeking full authorisation, are available
you have declared (when we ask) ALL pre-existing          on the Financial Conduct Authority's website.
medical conditions to us; and
                                                           Details of the extent of our regulation by the Prudential
 ou have declared (when we ask) any changes to
y                                                          Regulation Authority, and regulation by the Financial
your health or prescribed medications; and                 Conduct Authority are available from us on request.
 e have accepted the medical condition(s) for
w                                                          This policy is administered by ERGO Travel
insurance in writing.                                      Insurance Services Limited: registered in the UK,
Each insured person who has a pre-existing                 company number 11091555. Authorised and
medical condition must make a medical health               regulated by the Financial Conduct Authority,
declaration before each period of cover and, if            register number 805870 and registered office:
there are any changes in their health or prescribed        10 Fenchurch Avenue, London, EC3M 5BN.
medication, prior to commencement of the                   Certain sections are underwritten by other
period of cover, before departing on any trip and          insurers, as detailed in those sections. You can
throughout the life of your policy. We will ask            visit the Financial Conduct Authority website, which
you specific questions which you must answer               includes a register of all regulated companies,
accurately and to the best of your knowledge.              at www.fca.org.uk/register or you can telephone
Failure to do so may invalidate your cover.                them on 0800 111 6768 (freephone).
We may require you to obtain a Medical Report              Please note that sales of this insurance product
from your doctor, or consultant in order for us            in the Channel Islands and the Isle of Man do not
to assess whether cover applies. Obtaining this            fall within the jurisdiction of the Financial Conduct
Medical Report shall be at your own expense.               Authority, the Financial Ombudsman Service or the
Based on our assessment of the medical                     Financial Services Compensation Scheme. Local
information supplied to us, we will decide whether         regulations apply.
                                                                                                                   9
Contract of Travel Insurance                            •	irrespective of the number of individual trips
                                                           you take in each period of cover, you must not
This policy, together with the Validation Certificate
                                                           exceed 183 days travelling
forms a contract of insurance between you and
us. It contains certain conditions and exclusions in    •	
                                                          trips solely within your home country are only
each section and General Conditions and General           insured if you have pre-booked at least two
Exclusions that apply to all sections. You must meet      consecutive nights' paid accommodation
these conditions or we may not accept your claim.
                                                        Please note:
Conditions and exclusions will apply to individual
                                                        •	if you have purchased a Comprehensive
sections of your policy while General Exclusions,
                                                           annual multi-trip policy, you are covered for
Conditions and Notes will apply to the whole of
                                                           up to two winter sports trips, totalling no
your policy.                                               more than 21 days during the period of cover
Your policy is a legal contract based on the               shown on your Validation Certificate
information you supplied when applying for this         •	any trip that had already begun when you
insurance. We rely on that information when we             purchased this insurance will not be covered,
decide if we can provide cover and what premium            except where you renew an existing Staysure
you will pay. Therefore it is essential that all the       annual multi-trip policy with the same level
information given to us is correct and that you have       of cover prior to its expiry, which fell due for
answered our questions fully and accurately. Failure       renewal during the trip
to do so may prejudice your entitlement to claim.
                                                        •	
                                                          your policy is automatically extended until
                                                          your return to your home country due to an
Age limits                                                insured event
There is no upper age limit if you have purchased
                                                        •	if you travel for more than the number of days
single trip or annual multi-trip cover.
                                                           for which you have paid for cover you will not
If you have purchased a long stay policy, for cover        be covered after the last day for which you have
to apply you must be 75 years of age or under.             paid, unless agreed by us in writing
                                                        •	an insured adult can travel independently,
Maximum trip durations                                     however, an insured child must travel with a
Single trip policies –                                     responsible adult over the age of 18 years for
Cover applies for the duration of your trip as             the duration of the trip.
stated on your Validation Certificate provided it
does not exceed a maximum of 104 days.                  Geographical Areas
                                                        Single trip and long stay policies:
Long stay policies –                                    Region 1 – England, Scotland, Wales and Northern
Cover applies for the duration of your trip as          Ireland, Channel Islands, the Isle of Man.
stated on your Validation Certificate provided it
does not exceed a maximum of;                           Region 2 – Europe: Albania, Andorra, Armenia,
                                                        Austria, Azerbaijan, Belarus, Belgium, Bosnia-
    Age       Region 1&2    Region 3      Region 4      Herzegovina, Bulgaria, Croatia, Cyprus, Czech
                                                        Republic, Denmark, Egypt, Estonia, Faroe Islands,
    0-65      550 days
                                                        Finland, France, Georgia, Germany, Gibraltar,
    66-70                   276 days      184 days      Greece, Hungary, Iceland, Italy, Kosovo, Latvia,
              366 days
    71-75                   184 days      123 days      Liechtenstein, Lithuania, Luxembourg, Macedonia,
                                                        Malta, Moldova, Monaco, Morocco, Netherlands,
Annual Multi-Trip policies –                            Norway, Poland, Portugal, Republic of Ireland,
                                                        Romania, Russia, San Marino, Serbia/Montenegro,
    Age      Annual Multi-Trip
                                                        Slovakia, Slovenia, Spain (including Balearic Islands,
    0-70     Maximum 50 days in                         Canary Islands), Sweden, Switzerland, Tunisia,
             any one trip*                              Turkey, Ukraine and Vatican City.
                                    183 days in total
    71+      Maximum 35 days in
             any one trip                               Region 3 – Worldwide excluding Bermuda, Canada,
                                                        China, Hong Kong, Mexico, Singapore, Thailand,
                                                        the islands of the Caribbean and the United States
*
 If you are aged 70 or under you can increase           of America.
your 50 day trip duration limit to 100 days for one
trip, when an additional premium has been paid          Region 4 – All countries of the world.
and this is shown on your Validation Certificate.       We do not provide cover to those countries
10
or parts of countries where the Foreign,                  Cruise cover
Commonwealth & Development Office (FCDO), or
                                                          Cruise trips are not covered under this policy
World Health Organisation (WHO) have advised
                                                          unless you have selected this option and paid the
against all, or all but essential travel.
                                                          additional premium at the time of purchasing your
For cover to apply you must have paid the required policy. For cover to apply "Cruise: Covered" must
premium for the country, or countries you plan to appear on your Validation Certificate. Additional
travel, and this is shown on your Validation Certificate. cover may also be purchased in the form of the
                                                          optional Cruise Plus Cover extension.
Policy limits
All sections of your policy have limits on the amount     Optional Cruise Plus Cover
we will pay. Some sections also have other specific       Please refer to the Optional Cruise Plus Cover
limits, for example: for any one item, or for valuables   Section 16 in this policy for full details.
in total. Please check your policy carefully.
                                                          Optional Winter Sports Cover
Period of cover                                           Please refer to the Optional Winter Sports Cover
Cover under Section 1 (Cancellation) starts at            Section 17 in this policy for full details.
the time you book the trip or pay the insurance
premium, whichever is later. If you have purchased        Optional Golf Cover
an annual multi-trip policy, cover under Section 1
                                                          Please refer to the Optional Golf Cover Section 18
(Cancellation) starts at the time that you book the
                                                          in this policy for full details.
trip or the first day of the period of cover as shown
on your Validation Certificate, whichever is later.
In every case cover under Section 1 (Cancellation)
                                                          Optional 100 day Extension
ends as soon as you start your trip.                      This allows you to extend the 50 day trip duration
                                                          limit to 100 days for one trip under this policy,
Cover under all other sections starts when you
                                                          provided you are aged 70 or under.
leave your home (but not earlier than 24 hours
before the booked departure time) or from the
first day of the period of cover as shown on your         Optional Connecting Flights Cover
Validation Certificate, whichever is the later.           This allows you to extend the cover provided under
Cover ends when you return to your home (but              Sections 4a, 4b and 5 to include connecting flights that
not later than 24 hours after your return to your         form part of your ticketed outward, or return journey that
home country) or at the end of the period of              would not normally be covered under these sections.
cover as shown on your Validation Certificate,            For claims that fall under both Sections 4b and 5, cover
whichever is earlier.                                     will only be provided under one section, not both.

Cover cannot start after you have left your home
                                                          Optional European FCDO Travel Advice
country. Each trip must begin and end in your
home country and a return ticket must have been           Extension Cover
booked prior to departure.                                Please refer to the Optional European FCDO Travel
Cover is provided subject to the maximum trip             Advice Extension Cover Section 19 in this policy for
durations shown on page 10.                               full details.

Upgrades                                                  Renewing your Annual Policy
This policy contains different levels of cover, some      Unless you have advised us that you do not want
of which do not apply unless you have paid the            your annual multi-trip policy to be automatically
appropriate additional premium.                           renewed, or you no longer meet the eligibility
                                                          criteria, Staysure will send you your renewal
Any extra benefit you have purchased will be              invitation at least 21 days before your renewal date
shown on your Validation Certificate.                     which will include your premium for the next year
Please read the policy carefully and ensure the           based on your latest medical declaration.
cover reflects your requirements.                         If you renew on a continuous payment method,
Upon the payment of an additional premium,                we will automatically renew your policy each year
you may upgrade your travel insurance coverage            using the payment details you have given us.
by purchasing any of the following upgrades prior         Please contact us prior to your renewal date if you
to commencement of your trip:                             wish to renew using a different payment method
                                                                                                            11
and/or if you need to update your medical               Personal liability
conditions or personal circumstances.
                                                        No liability cover will apply under this policy if you
Failure to notify us of any change in your medical      use any form of mechanically propelled vehicle,
conditions, or personal circumstances may               and you should ensure that you have alternative
invalidate the cover provided.                          cover for third party injury or property damage in
                                                        place. Please see Section 8 for more details.
Residency
At the time you buy or renew this policy, you and       Reasonable care
all other insured persons must:                         You must take all reasonable care to protect
•	have your main home in either England,               yourself and your belongings, and generally act
   Scotland, Wales, Northern Ireland, the Channel       as if you were uninsured.
   Islands or the Isle of Man
                                                        Definition of words
• have resided there for more than 6 of the
  previous 12 months                                    Wherever the following words and phrases appear
                                                        in this policy in bold they will always have the
• be registered with a local doctor                     meanings shown under them. Please also see
• have a National Insurance number (if aged 16          Sections 7, 9 and 13.
  or older)*
                                                        Accident(s)/Accidental – An unexpected event
*
 not applicable if you are a resident of the Channel    which results in your bodily injury, which is due
Islands or the Isle of Man.                             to a violent sudden and external cause occurring
                                                        during a trip. This must occur at an identifiable
Law                                                     time and place.
The policy will be governed by the law of England and   The following are also defined as accidents under
Wales unless you and the Insurer agree otherwise; or    the terms of this policy:
At the commencement of the policy your home is           sphyxia or injuries caused by gases or vapours,
                                                        A
in Scotland, Northern Ireland, the Channel Islands      immersion or submersion, or from the consumption
                                                        of liquid or solid matter other than foodstuffs.
or the Isle of Man in which case the law of that
country will apply.                                     Infections resulting from an accident covered by
                                                         the policy.
Language                                                Injuries sustained as a result of self-defence.
The Terms and Conditions of this policy will only be Injuries sustained as a result of unavoidable
available in English and all communication relating exposure to the elements.
to this policy will be in English.                     Active participation – 1. The act of any person, whether
                                                       combatant or non-combatant, supplying, transporting,
European Union (EU) Travel Regulations                 or otherwise handling facilities, equipment, devices,
                                                       vehicles, weapons, or other materials intended for use
Under the European Union (EU) travel regulations, in War and Civil Unrest, or Terrorism.
you are entitled to claim compensation from your
                                                       2. The act of any person voluntarily entering an area
carrier if any of the following happen:
                                                       known at the time to be subject to War and Civil Unrest
1. Denied boarding and cancelled flights if you        or against the advice of the Foreign, Commonwealth
   check in on time but you are denied boarding        & Development Office. See www.gov.uk/fcdo.
   because there are not enough seats available or Bodily injury – An identifiable physical injury
   if your flight is cancelled, the carrier must offer sustained by you caused by violent, sudden,
   you financial compensation.                         unexpected, external and visible means.
2. Long delays – If your flight is delayed for more    Carrier – A scheduled or chartered aircraft (excluding
   than five hours, the airline must offer to refund   all non-pressurised single engine piston aircraft),
   your ticket.                                        land (excluding any hired motor vehicle) or water
3. Baggage – If your checked-in baggage is             conveyance licensed to carry passengers for hire.
  damaged or lost by an EU airline, you must claim Cash – Valid coins, bank and currency notes.
  compensation from the carrier within seven       Close relative(s) – The following persons only:
  days. If your checked-in baggage is delayed, you
                                                   • the person that you live with, in a relationship for
  must claim compensation from the carrier within    at least 6 months at the same address, whether
  21 days of its return.                             married or cohabiting (as if husband and wife)
Please see page 47 for more information.             regardless of gender;
12
• your children (including step, fostered or adopted     Destination – The geographic area through or to
  children), grandchildren, parents, grandparents,       which you travel during your trip.
  brothers, sisters, parents-in-law, sons/daughters-     Doctor – A legally licensed member of the medical
  in-law and brothers/sisters-in-law                     profession, or medical practitioner recognised by the
You may be required to demonstrate the                   law of the country where treatment is provided and
existence of the relationship.                           who, in rendering such treatment is practising within
Complications of pregnancy and childbirth –              the scope of his/her licence and training, and who is
The following conditions only:                           not related to you, or any travelling companion.
toxaemia, gestational hypertension, pre-eclampsia,       Excess – An amount deducted per insured
ectopic pregnancy, hydatidiform mole (molar              person, per policy section for each incident which
pregnancy), post-partum haemorrhage, retained            results in a claim. The excess amount is shown
placenta membrane, placental abruption,                  under each section in the table of benefits on
hyperemesis gravidarum, placenta praevia, stillbirths,   pages 6 to 7.
and miscarriage, or any premature births more than       Family – you and your wife, husband, civil partner
8 weeks (or 16 weeks in the case of a known multiple     or partner who lives with you in a relationship for
pregnancy) prior to the expected delivery date           at least 6 months at the same address as you,
including; medically necessary emergency caesarean       regardless of gender, your unmarried dependent
sections, or medically necessary terminations.           children (including adopted, fostered and step-
                                                         children) under the age of 18 years (or under the
                                                         age of 21 if in full-time education), living in the
 PLEASE NOTE: No cover will be provided for              same household, including children living away
 claims relating to complications of pregnancy and       from home in full time education.
 childbirth where the expected date of delivery is
                                                         Hijack – The unlawful seizure or wrongful exercise
 less than 8 weeks (16 weeks for a multiple birth)
 after the end date of your booked trip.                 of control of an aircraft, train or sea vessel that
                                                         you are travelling in as a fare paying passenger.
                                                         Home – your principal place of residence, which
Contamination – Poisoning, or prevention and/or          is used for domestic purposes, within the United
limitation of the use of objects due to the effects      Kingdom, Channel Islands or the Isle of Man.
of nuclear, chemical, biological and/or radioactive      Home country – your country of residence within the
substances.                                              United Kingdom, Channel Islands or the Isle of Man.
Couple – you and your wife, husband, civil partner       Illness/Illnesses – Any condition, disease, set
or partner who lives with you in a relationship for      of symptoms or sickness leading to a change in
at least 6 months at the same address as you,            your health, and as diagnosed and confirmed by
regardless of gender. On an annual multi-trip            a doctor during the period of cover, which is not
policy insured adults can travel independently.          a pre-existing medical condition unless the pre-
Cruise – Trips on ocean or river cruise-ships/boats.     existing medical condition has been disclosed to
No cover is provided for cruise holidays unless you      us and accepted in writing by us.
have declared this to us and "Cruise: Covered" is        Insured person/you/your/yourself – Each person
shown on your Validation Certificate. Payment of         named on the Validation Certificate, and for
an additional premium may be required. A ferry           whom the required premium has been paid.
crossing does not constitute a cruise.                   Limits of cover – Unless stated to the contrary,
Cut short/Cutting short – Either:                        our maximum liability in any one period of cover
a) the immediate direct early return from your           is limited to the amount stated in each section,
   trip to your home country, in which case              per insured person.
   claims will be calculated from the day you            Manual work – Work involving physical labour
   returned to your home country and based on            (not including office and clerical work, bar and
   the number of complete days of your trip you          restaurant work, music performance and singing,
   have not used, or                                     or fruit picking which does not involve working at
b) being a hospital in-patient outside your home         heights or the use of machinery).
   country for a period in excess of 48 hours.           Medical condition – Any medical or psychological
Cyber-terrorism – The use of disruptive activities,      disease, sickness, conditions (whether diagnosed,
or the threat thereof, against computers and/or          undiagnosed or a set of symptoms), illness or injury,
networks, with the intention to cause real-world         that has affected you, or any other insured person.
harm or severe disruption of infrastructure.             Medical health declaration – The complete, true
                                                                                                            13
and accurate answers to our questions regarding           vessel, train or coach on which you are booked to
medical information that needs to be declared to          travel, operating according to a published timetable.
us before each period of cover by any insured             Secure baggage area – Any of the following, as
person who has suffered from a pre-existing               and where appropriate:
medical condition.
                                                          •	the locked dashboard, boot or locked baggage
Medical officer – An appropriately licensed                  compartment of a hatchback vehicle fitted with
and qualified medical professional employed                  a lid closing off the baggage area, or of an estate
or contracted by us or by Staysure Assistance,               car with a fitted and engaged tray or roller blind
experienced in the assessment of the                         cover behind the rear seats
requirements of medical treatment abroad and              •	the fixed storage units of a motorised or
repatriation.                                                 towed caravan
Pair or set – A number of items of personal               •	a locked baggage box, locked to a roof rack
baggage considered as being, similar or                       which is itself locked to the vehicle roof
complementary, to one another, or used together
                                                          Single article – Any one article or pair or set of articles
Personal baggage – Baggage, clothing, personal            (including golf clubs) or collection which is used or
effects (excluding golf equipment, winter sports          worn together, except when the optional golf cover
equipment, ski pass, and valuables) and other             section is purchased and shown in the Validation
articles which belong to you (or for which you            Certificate (then the single article limit applies to each
are legally responsible) which are worn, used or          individual golf club and not the set as a whole).
carried by you during a trip, excluding any vehicle,
                                                          Single parent family – One adult and all of his/her
caravan or trailer.
                                                          unmarried dependent children (including adopted,
                                                          fostered and step-children) under the age of 18
                                                          years (or under the age of 21 if in full-time education),
 PLEASE NOTE: This travel insurance policy is
 not intended to cover expensive items for which          living in the same household, including children living
 you should take out full 'personal possessions'          away from home in full time education.
 insurance under your home contents policy.               Sports and activities – The activities listed under
                                                          Sport and Activities on page 45.
                                                          Strike or industrial action – Any form of industrial
Personal money – Cash, travellers' and other
                                                          action, whether organised by a trade union or not,
cheques, travel tickets, event and entertainment
                                                          which is carried on with the intention of preventing,
tickets and your personal credit/debit or charge cards.
                                                          restricting or otherwise interfering with the
Policy –This contract of insurance, including the         production of goods, or the provision of services.
Validation Certificate and any endorsements,
                                                          Terminal prognosis – Medically advised that life
or appendices to it.                                      expectancy is reduced as a result of an incurable
Premium – The sum that you must pay us for this           medical condition, and the condition, or related
policy, including any surcharges and taxes legally        condition(s) will in all likelihood lead to death.
applicable. Except where otherwise stated, all            Terrorism – An act, including but not limited to the use
amounts shall be expressed in Pound Sterling and          of force or violence and/or the threat thereof, of any
the £ symbol will be used.                                person or group(s) of persons, whether acting alone or
Pre-existing medical condition –                          on behalf of or in connection with any organisation(s)
  any past or current medical condition that has
•	                                                       or government(s), committed for political, religious,
  given rise to symptoms, or for which any form           ideological or ethnic purposes or reasons including
  of treatment, or prescribed medication, medical         the intention to influence any government and/or to
  consultation, investigation, or follow-up/check-up,     put the public, or any section of the public in fear.
  has been required, or received, during the 2 years      Terrorist Event – An incident of terrorism
  prior to the commencement of cover under this           specifically involving loss of life, or serious injury
  policy and/or prior to any trip: and                    that results in a state of emergency being declared
•	any cardiovascular or circulatory condition            by the UK Government, or the government of the
   (e.g. heart condition, hypertension, blood clots,      country to which you are booked to travel.
   raised cholesterol, stroke, aneurysm, brain            Theft – The dishonest appropriation of property by
   haemorrhage) that has occurred at any time             another person with the intention of permanently
   prior to the commencement of cover under this          depriving you of it.
   policy and/or prior to any trip                        Third party – Any natural person or legal entity
Public transport – Any publicly licensed aircraft, sea    other than:
14
•	you;                                                  Important limitations
•	your close relative(s);                               Anyone your trip depends on – Cancellation
•	
   your business partners, directors and employees       & Cutting Short Your Trip
Travelling companion – A person(s) with whom             Cover is extended to claims relating to pre-existing
you have booked to travel on the same travel             medical conditions if the persons medical
itinerary, and without whom your travel plans            practitioner is able to confirm that at the time you
would be impossible.                                     bought the policy or booked the trip (whichever is
Trip(s) – A holiday or journey for leisure purposes      later), there would not have been any substantial
that takes place during the period of cover which        likelihood of the condition deteriorating so that
begins when you leave home, and ends when you            cancellation or cutting short your trip would
return home, or to a hospital or nursing home in         become necessary. If the medical practitioner cannot
your home country, whichever is earlier. For single      confirm this in writing, your claim will not be covered.
trip cover, any other holiday or trip which begins       You should also refer to what is not covered under
after you get back home is not covered.                  Sections 1 and 2 and the General Exclusions.
Unattended – When you cannot see and/or are
not close enough to your property, or vehicle, to        Section 1 Cancellation
prevent unauthorised interference with, or theft         Cancellation applies for booked trips taking place
of, your property or vehicle.
                                                         within the period of cover that you are forced
United Kingdom – England, Scotland, Wales, and           to cancel because of one of the following, which
Northern Ireland.                                        are beyond your control, and of which you were
Validation Certificate – The document that               unaware at the time you booked your trip or
sets out the names of the insured persons, the           purchased the cover (whichever is later).
geographical limits, the period of cover, any other
special conditions and terms, and which forms an         What is covered:
integral part of this policy.                            We will pay up to a maximum of £500 for Basic
Valuables – Jewellery, antiques, articles made of        cover or £5,000 for Comprehensive cover (an
gold or silver or other precious metals, precious or     increase to £1,000/£3,000 cover option on Basic
semi-precious stones, musical instruments, furs or       and up to £15,000 on Comprehensive may
leather clothing, watches, binoculars, telescopes,       be available, please see the table of benefits
photographic equipment, electronic audio or              for details) per insured person for your non-
digital media, games consoles, laptops, tablets          refundable deposits and amounts you have
and other computer equipment and hand-held               paid (or you are contracted to pay), for your
electronic devices including but not limited to MP3      travel and accommodation (including pre-paid
players, MP4 players, iPods, iPads, Kindles, and the     excursions up to £300 for Basic cover and £350
like and associated software.                            for Comprehensive cover), and up to £350 (£175
War and civil unrest – War or warlike operations         for loss of deposit), Comprehensive cover only, for
(whether war is declared or not), civil war, invasion,   pre-paid kennel or cattery fees which you do not
acts of foreign enemies, hostilities, mutiny,            use because of the following:
uprising, rebellion, revolution, riot, insurrection,     a) you, a close relative, travelling companion or
civil commotion, conspiracy, military or usurped            any person with whom you have arranged to
power, martial law or state of siege.                       stay during the trip suffers unforeseen illness,
We/our/us: ERGO Travel Insurance Services                   injury or, death.
Limited on behalf of Great Lakes Insurance SE.           b) you abandon your trip following a delay of
Weapons of mass destruction – The use of atomic,             more than 12 hours to the departure of your
biological or chemical weapons or contamination.             outward trip that is covered within Section 5
Winter sports – Glacier skiing, guided cross-                Travel Delay.
country skiing (Nordic Skiing), ice-skating (outdoor),   c)	you or any person with whom you plan to
mono-skiing (on-piste), skiing or snowboarding               travel being called for Jury Service or being
(off-piste but within the confines of the ski resort         summoned as a witness in a Court of Law
on recognised and authorised areas only), skiing or          (other than in a professional or advisory
snowboarding (on-piste), sledging, snowshoeing,              capacity).
tobogganing.                                             d) you being made redundant, provided you
Winter sports equipment – Skis, mono-ski or                 qualify for a redundancy payment under current
snowboard, ski boots, ski bindings and ski poles.           legislation applicable within your home country.
                                                                                                          15
e) 	 your presence is required by the Police               a) the death, imminent demise, or
      because of accidental damage, burglary,                  hospitalisation due to serious accident or
      flooding or fire which has affected your home,           illness, of a close relative;
      and has occurred within 48 hours before the           b)	accidental damage, burglary, flooding or fire
      start of your trip, when the damage is in excess          affecting your home during your trip, when
      of £1,500.                                                the loss relating to your home is in excess of
f) 	the Foreign, Commonwealth and Development                  £1,500 or your presence is required by the
     Office issue a directive advising against all, or          Police in connection with such events.
     all but essential travel to your trip destination      Note:
     because of an earthquake, fire, flood, or hurricane.
                                                            We will pay necessary additional travelling costs
                                                            incurred in returning you home on condition that
Section 2 Cutting Short Your Trip                           you contact us first, and you have a valid claim.
& Trip Interruption                                         We will also pay necessary additional travel costs
Cover applies if you are forced to cut short a trip         in transporting you back to the location abroad
you have commenced, and return to your home                 if the situation permits, assuming the period of
country, because of one of the following, which             your original booked trip has not expired.
are beyond your control, and of which you were
                                                            Flights will be limited to one economy class
unaware at the time you booked your trip or
                                                            ticket for each insured person.
purchased the cover (if later):
                                                            We will compensate you for the proportionate
a) Cutting Short Your Trip                                  cost of any non-refundable unused pre-paid
What is covered:                                            accommodation.
We will pay up to £500 for Basic cover (unless you          The maximum amount we will pay under
have purchased the optional £1,000/£3,000 add on)           Section 2 in total for claims of cutting short your
or £5,000 for Comprehensive cover (up to £15,000            trip and trip interruption is £5,000 per insured
may be available, please see the table of benefits for      person (unless upgraded under section 1).
details) for your non-refundable deposits and
amounts you have paid (or you have contracted to
pay), for your travel and accommodation (including            Special conditions relating to claims under
pre-paid excursions up to £300 for Basic cover and            Sections 1 and 2
£350 for Comprehensive cover) which you do not use
                                                              1. Y
                                                                  ou must obtain a Medical Certificate
because of your inability to complete the trip due to:
                                                                 specifying the unforeseen illness or injury
a)	an unforeseen illness, injury or death of you,               from the doctor in attendance to confirm
    a close relative, travelling companion or any                the necessity to cancel your trip, or
    person with whom you have arranged to stay                   return home.
    during the trip.
                                                              2. If you have to cut short or interrupt your
b) you or any person with whom you plan to                        trip, you must contact us first to obtain
   travel being called up for Jury Service or                     our prior approval and allow us to make
   being summoned as a witness in a Court of                      all the necessary travel arrangements to
   Law (other than in a professional, or advisory                 bring you home.
   capacity).
                                                              3. W
                                                                  e will make all necessary repatriation
c)	accidental damage, burglary, flooding or fire                arrangements at your cost and we will
    affecting your home, occurring during your                   arrange appropriate reimbursement as
    trip, when the loss relating to your home                    soon as the claim has been validated in
    is in excess of £1,500 or your presence is                   the event you are unable to provide a
    required by the Police in connection with                    Medical Certificate.
    such events.
                                                              4. Y
                                                                  ou must notify the carrier or travel agent
                                                                 immediately that you know the trip is to be
b) Trip Interruption                                             cancelled, or cut short, to minimise your
What is covered:                                                 loss as far as possible. If you fail to notify
We will pay up to £500 for Basic cover and                       the carrier or travel agent immediately, our
£1,500 for Comprehensive cover if you need                       liability shall be restricted to the cancellation
to return unscheduled to your home country                       charges that would have applied had such a
during a trip because of:                                        failure not occurred.

16