Unitec Residential Village Handbook
If your browser does not support JavaScript, please read the page content below:
Unitec Residential Village Handbook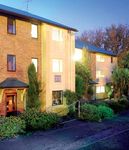 1 Unitec Residential Village Handbook Getting the most out of your Village experience Terms, conditions and guidelines for residents 2013-2014
1 Contents Welcome and overview 2 Village life 4 Terms and conditions 6 Guidelines and tips 16 Services and facilities at Unitec 20 Our team are committed to ensuring your stay with us is enjoyable, comfortable and supportive. If you have any questions or you need to have a chat about anything we are only a phone call away! You can pop down to your closest office, call us up, email, Facebook, or nab us when we're out and about in the Village – we are all friendly so come and say hi! Questions: Please give us a call 815 4321 ext.
8930 or visit the accommodation office Email: accommodation@unitec.ac.nz Website: www.unitec.ac.nz Facebook: www.facebook.com/UnitecVillage Postal address: Unitec Accommodation Village Private Bag 92025, Victoria Street West, Auckland 1142, New Zealand Need help in the evening? Residents of building 1510 call: 021 999 719 Residents of building 310 call: 021 651 822
2 Welcome notes The Unitec Village is proudly managed by Campus Living Villages (CLV) on behalf of Unitec. CLV is committed to providing an exciting and enjoyable student accommodation experience. Our residential life team is here to support you as you undertake your studies at Unitec. Making the transition to Unitec from high school, work or from overseas is an exhilarating and challenging time. The management and staff, in cooperation with Unitec, are here to provide support throughout your transition. With us, you will find a place to live, learn and grow. At Unitec Residential Village you will make friends that will last a lifetime, create memories that you will share for years to come.
Please take your time to read the Unitec Village handbook as there is lots of helpful information about the community you have joined and how you can get the most of your time here at Unitec Village.
Acceptance of offer You are receiving this handbook as part of Unitec's offer of accommodation. Please read it carefully before accepting the accommodation offer. Take special note of the areas in bold. By accepting our accommodation offer you also accept the terms, conditions and guidelines set out here. You will need to comply with these guidelines while staying at the Village. Welcome and overview
4 5 Congratulations on moving into Unitec's Residential Village! We're here to help you have a great stay. Making friends Making new friends is really important.
It can balance out the homesickness that lots of people feel when they move cities or countries and help you do better in your studies. Because we know how important good friends are, we organise regular social events for Village residents. So get involved! Village staff The Village office aims to give you a great living experience that is safe, fun, supportive and friendly. We're always looking for ways to improve our service so let us know any feedback.
Office opening hours The Village office is open Monday to Friday generally from 9am – 4.30pm, however make sure you check out the office hours on the front of the door, as these may change each season. For enquiries outside these hours please email accommodation@unitec.ac.nz or contact the RA on duty. Details of who is on duty each day are displayed on the Village office door. The village office opening hours over the summer period may reduce but a summer Residential Assistant will always be available. Different RAs are on duty seven days a week: Monday to Friday 4.30pm – 8.30.30am the next day, Saturday and Sunday all weekend.
RAs mobile numbers are: 1510 Residents 021 999 719 310 Residents and Carrington road houses 021 651 822 Description of your bedroom Different rooms are laid out differently. These images show you typical apartment layouts. (See pdfs provided) Your bedroom contains: » a single bed with a mattress and mattress protector » a study desk and chair » a wardrobe » a shelf » a heater » a pin-board » powerpoints for laptops, phone chargers etc. » all bedrooms have curtains and windows you can open.
Figure 1 New Zealand powerpoint What to bring If you are arriving in semester one it is summer in New Zealand with an average temperature of 20 - 28 degrees. If you are arriving in semester two it is winter with an average temperature of 10 – 15 degrees. It's a good idea to bring clothes for all conditions. New Zealanders dress quite casually, but you might want to bring smarter items to go to restaurants and bars. Auckland is close to beautiful beaches so swimwear and sunglasses in summer are essential.
Village life You can bring your own bedding, bath towels and tea-towels, OR you can pre-purchase these items from us so they are in your room on arrival.
Bring your own hairdryer, electric shavers and other personal cosmetics. Personalising your room You are welcome to bring items to personalise your room and help you feel at home. Please use the pin board for pictures and posters, and don't make holes in the walls or stick things up with Sellotape. If you have made damage to the walls a charge will be put on your account, to be paid before check-out.
Cleaning and cooking Living in the Village is completely independent so you are responsible for your own grocery shopping, cooking and cleaning. If you've never cooked for yourself or cleaned an apartment before, you might like to register for one of our fun and friendly induction workshops. Check your Welcome Pack for more details when you arrive. Getting from the airport to the Village If you selected the Personal Meet and Greet service on your application form you will be picked up from the airport and brought directly to the Village. The driver can help you change money at the airport, or stop at a shop if you need some supplies.
You can also make your own way to the Village. Check out the various Airport Shuttles via Google. A Residential Assistant will welcome you to the Village and help you check in.
8 9 Terms and conditions The terms and conditions are listed in alphabetical order. Please read the bolded sections carefully. These are 'must-reads'. 1. Absence or temporary holidays away a. Permission to leave is not required for overnight or weekend absences. If you leave the Village for a holiday away there are no rent or amenities refunds for the time you are away.
If you intend to be away from the village on a trip away, please let the office know so that if there is an incident we know you are absent.
2. Alcohol and parties a. We understand that having a few drinks with friends is a natural part of student life for many of our residents. At the Village we encourage a safe and responsible drinking culture. Drinking to excess is not welcomed anywhere at the Village. Residents are also encouraged to take an 'attitude of care' towards themselves and fellow residents who are drinking. b. Because apartments are shared spaces and neighbours are close together we have developed the following guidelines around drinking alcohol: i. Please do not drink alcohol in your bedroom, the hallways, or in the Village grounds.
Drinking alcohol is permitted in the common space of apartments only.
ii. Drinking alcohol in apartments that are designated alcohol-free is absolutely prohibited. iii. Please respect other residents' right to a good night's sleep: drinking with friends after 10pm is not appropriate. If you want to continue after 10pm please move to a local bar or other location off campus. iv. When returning home from a night out please be considerate and enter quietly. v. Study weeks and exam week is an alcohol-free time. This is can be a stressful time with a big focus on study.
vi. If you are in breach of these guidelines relating to alcohol, or the residential management team have concerns about your use of alcohol, we will intervene and set specific guidelines for you.
If you do not moderate your behaviour and breach these guidelines two or more times, your residency will be reviewed and you may have to leave the Village. vii. If you have any concerns about alcohol we can advise you on local support services. viii. Holding parties in your apartment is strictly forbidden. If you wish to host a special event please speak to your RA about your options.
3. Amenities fee a. The amenities fee is a compulsory non- refundable payment made in advance which contributes to the following costs: b. The fee contributes to: i. Power and water supply to your apartment ii. The amount of power provided under the amenities fee is capped any apartment that exceeds the capped amount loaded in to the apartment meter will be required to pay additional fees for more power. iii. Residents using more than their allocated power limit will be able to purchase power cards from the village office or online through the easy power website.
iv. Gym membership at the Unitec Sports Centre v. Social activities and induction workshops – a calendar of events will be emailed to you.
4. Appeals – appealing fines, disciplinary actions a. The Residential Village is part of Unitec and therefore we adhere to Unitec policy in all disciplinary actions. We aim to make the disciplinary process as fair and transparent as possible. If you want to appeal our decision there are several people you can speak to: i. Your student representative or the student president ii. The Unitec conciliator iii. The Unitec complaints process iv. The Unitec Advocacy service Check www.unitec.ac.nz/students for more information about all these options. 5. Bond a. The bond is a one-off fee that is paid in advance at the same time you pay your rent and amenities.
The bond will be refunded at the end of your stay depending on the following: i. A full apartment inspection and inventory is carried out at the end of your tenancy. If items are damaged or missing we will deduct an appropriate cost from your bond.
ii. If the apartment and/or bedroom is not clean and tidy at check out we will deduct a cleaning fee from your bond. iii. If the keys are not returned to the office at check out we will deduct a locksmith fee from your bond. This is approximately $300 and covers the cost of replacing the lock barrel and cutting new keys. iv. If your rent is behind we will also deduct this from your bond and seek recovery of the money that is owing. v. If you have been fined during apartment inspections this will also be deducted from the bond.
vi. There is no refund of bond in the rare event a resident is evicted from the Village.
b. The bond is processed after your check out. It is processed by the Unitec accounts department on Thursday evenings and it will be lodged with your chosen bank account after that. This process can take up to 6 weeks depending on the day you check out. 6. Bullying and harassment a. Bullying, harassment and any form of discrimination are NOT OK anywhere at Unitec including the Village. The residential management team has a proper concern where your behaviour towards other residents may constitute harassment. Any serious incidents of harassment may lead to immediate termination of your residency.
b. Such behaviour may take the following forms (but is not limited to): » »Offensive jokes » »Expressing stereotypes (assumptions about an individual's behaviour/values or
10 11 culture based on a group they belong to) in an offensive insensitive manner. » »Derogatory or offensive material sent through mail, email, by mobile phone text or published on a social media website. » »Unwanted physical contact » »Intimidation » »Abuse » »Assault c. If you believe you are being bullied, harassed, or discriminated against please refer to the links below to discover your support options: i. http://www.unitec.ac.nz/current- students/support/rules-and-policies/ rules-and-policies_home.cfm ii. http://www.unitec.ac.nz/current- students/support/student- advocates/student-advocates_ home.cfm 7.
Business activities a. You are not to conduct any form of business activity from your apartment or anywhere in the Village.
8. Cancellations a. See the Room Rates section. 9. Changing rooms a. You will be allocated a specific room once we have received your payment and you will be checked in to this room when you arrive. If the room isn't satisfactory and you want to change rooms please contact the Village office to apply for a new room. We cannot guarantee that an alternative room will be available. b. There is a $75 administration fee to process room changes – even if the application is declined. c. Please note, at peak times we will not allow room changes. Peak times are: i. The first two weeks of semester ii.
The final four weeks of semester. 10. Check in and check out process a. The check in and check out dates are the dates of your residential contract. You are charged from the start to the finish of this term.
b. Check in i. You can only check in to the Village during CHECK IN WEEK unless prior arrangements have been made or if you have stayed over summer break. ii. Residents arriving before check in week will be able to check in but may not be allocated to their semester room. iii. If you arrive after the check in week you are still charged from the start of the check in week. iv. A Residential Assistant will check you into your room and give you your keys. They will point out some safety features and make sure you are comfortable.
v. Staff will give you an inventory list. Please check this carefully to make sure everything is present and note the condition of items.
Return this list to the Village office within 24 hours of your arrival. If you fail to return the inventory we will assume there are no missing or damaged items, no damage to the apartment and that the apartment was in a good state of repair, cleanliness and maintenance when you arrived. vi. The Village office will email you with some welcome information, an events calendar and other things you need to know.
c. Check out i. You can check out of the Village at any time but you will need to notify the Village office prior to this date. ii. If you check out before the end of semester you will still be charged to the completion of the check out week. iii. Check out appointments: Check outs are conducted within a two hour timeframe; 1. between 9am – 11am, 2. between 1pm – 3pm 3. and again between 5pm – 7pm. iv. Choose one of these timeframes. You must be present for this check out. v. A staff member will check you out within that two hour timeframe. Please be aware that this is a busy time and there will be lots of residents checking out at once.
The staff member will get to you as soon as they can.
vi. Prior to check out, you must thoroughly clean the bedroom, bathroom, kitchen, and common area. You must also remove rubbish and all personal belongings from the apartment including items no longer wanted. vii. If the apartment is still dirty and/ or there is damage and/or personal rubbish and belongings left behind, the staff member will notify you that you must amend this before the check out can be completed. If you choose to leave without amending this, we will deduct an appropriate fee from your bond.
viii. Once the apartment inspection has been completed and the check out is complete you should hand in your keys to the staff member, remove all your luggage, and vacate the apartment immediately.
ix. If you have some time to wait before leaving for the airport it is fine to leave your luggage with the office for a couple of hours.
12 13 1. between 9am – 11am 2. between 1pm – 3pm 3. and again between 5pm – 7pm. x. Choose one of these timeframes. You must be present for this check out. xi. An RA will check you out within that two hour timeframe. Please be aware that this is a busy time and there will be lots of residents checking out at once. The RA will get to you as soon as they can. xii. Prior to check out, you must thoroughly clean the bedroom, bathroom, kitchen, and common area. You must also remove rubbish and all personal belongings from the apartment including items no longer wanted.
xiii. If the apartment is still dirty and/ or there is damage and/or personal rubbish and belongings left behind, the RA will notify you that you must amend this before the check out can be completed.
If you choose to leave without amending this, we will deduct an appropriate fee from your bond. xiv. Once the apartment inspection has been completed and the check out is complete you should hand in your keys to the RA, remove all your luggage, and vacate the apartment immediately. xv. If you have some time to wait before leaving for the airport it is fine to leave your luggage with the office for a couple of hours.
11. Cleaning and cooking a. Cleaning your apartment is a weekly duty. You will be living in a shared area and need to be respectful of each other's rights to a clean and enjoyable living space. b. Having a roster in place can be the best way to keep the apartment clean and tidy. Cleaning the common area, kitchen, bathroom and toilet is a shared responsibility. c. If you don't know how to cook and/or clean we recommend you come along to one of our fun and friendly workshop. Ask an RA for details.
d. You are solely responsible for keeping your bedroom in a clean and tidy condition.
e. You must not do any cooking or store any food in your bedroom. f. We will supply a bucket, mop, vacuum cleaner, oven cleaner and scrubbing brush. Other cleaning supplies are your responsibility. If you are unsure what to buy please ask an RA. g. Please also see the Inspections section. 12. Damage a. The cost of damage to apartment structures, fittings, furniture and items is your responsibility. This applies whether the damage was accidental, deliberate, or caused by someone else you invited to your apartment.
b. Other references to damages can be found in the section on Bonds and Check outs. 13. Disciplinary process a. We aim to resolve most incidents via a supportive face-to-face discussion, but sometimes a formal process is needed. We use the following process for any incidents at the Village: i Where the person is not a residence at the village ban the person from the premises for any specified period. ii. Where the person is a resident at the village: iii. Give the person an oral or written warning iv. Order the payment of compensation or loss or damage caused by or arising from the misconduct.
v. Assign a particular community service project within the village. vi. Exclude the person from any particular area of, or particular social activities in the village. Exclude the person from Unitec Residential Village for any specified period that s/he thinks fit.
vii. Give the person no less than 24 hours' notice of eviction from Unitec Residential Village, unless the person is considered to pose immediate danger on the village staff, residents or property. If it is deemed necessary to ban the person from the premises within 24 hours, Unitec Residential Village staff will arrange and pay for alternative accommodation for one night. viii. A decision from management will take effect as soon as the person is advised of it. ix. When the decision to evict is made for discipline reasons, management shall within two working days of making the decision, advise the Unitec Manager of Accommodation Services of the decision and provide The Director, the Manager and the person being evicted in writing the reasons for it.
x. Resident means any person who for the time being resides in Unitec Residential Village with permission of the village management. xi. Misconduct is any breach of the rules of Unitec Residential Village. xii. Any resident who is concerned about any disciplinary action of any of any of the administrative staff at the Unitec Residential Village should attempt to seek resolution through negotiation with the person concerned. Residents are invited to enlist the assistance of support people throughout these proceedings.
14. Drugs a. The use of drugs is against New Zealand law.
If the Village management becomes aware of drug use at the Village the police will be called. Any resident found to be using, storing or selling illegal drugs risks being evicted from the Village with no possibility of refund. This also includes the use of synthetic drugs and legal/herbal highs, use or storage of either will not be tolerated anywhere at the Village.
14 15 15. Email a. The Village office sends account statements, inspection details, event calendars, mail notifications and other important notices to your email address. Please ensure we always have your current email address. 16. Firearms and weapons: a. Firearms or weapons of any sort are not permitted on the premises or any part of Unitec Residential Village grounds. Possession of weapons will lead to eviction, this includes the possession and/ or use of fireworks. 17. Fees Your fees must be paid in advance at all times. A fees payment schedule will be made available to you upon arrival.
18. Fire safety a. All apartments have a fire safety poster pinned on the board in the common area. b. Your fire alarm should have a live battery in it at all times. (There should be a little green light glowing – this indicates the battery is still ok). Please let us know if this is not the case and we will replace it immediately. Your safety is really important to us. c. You may not under any circumstances move your bed or any piece of furniture or other item against a heater, as this will cause a fire.
d. If you discover a fire, operate the nearest fire alarm, leave the building and call 111 and ask for the fire service.
e. If the fire alarm rings continuously all residents must evacuate the building and go to the nearest designated assembly point. You must not return to the building until given the all clear to do so. f. The fire alarms are activated by the detection of smoke in the air and they are very sensitive. Do not use anything that produces smoke in the apartment; for example cigarettes, pipes, herbal smokes, candles, incense, oil burners and fireworks.
g. When cooking do not leave your cooking unattended and be sure to have windows open so that you don't set off the fire alarm. h. Please note: if the Fire Alarm is accidentally activated and the Fire Service is called out, the charge to you is approximately $1500. 19. Guarantor a. Domestic residents under the age of 25 must provide contact details of a guarantor. A guarantor agrees to take responsibility for any debts or damages that you incur while living at the Village if you cannot make the payments yourself.
20. Furniture a. Furniture in a room/apartment area is to remain in that room/apartment and is not to be moved to another room/apartment.
b. Furniture supplied to common areas is for the benefit of all residents. Please do not remove any items or take any furniture to your room. c. Should you wish to bring any extra furniture, you have to remove the furniture upon departure from your apartment or you will be liable for the cost of removal and disposal 21. Hazardous Materials a. You are not permitted to use any hazardous substances such as resin, chemicals, spray paints, spray glue, or flammable solvents for painting anywhere in the village. A breach of any part of this rule will lead to disciplinary action being taken and cost recovery for any damage made by using such substances.
22. Inspections of apartments a. Because the apartments have shared common spaces we work on a 'collective' policy. This means that if cleanliness standards are high then all residents in the apartment benefit from incentives and rewards. It also means that if standards are low all residents in the apartment will be held equally responsible. (See points f. and g. below). You're therefore encouraged to agree to a shared cleaning roster display it in the kitchen. b. We are happy to support you and show you how to meet the high standards of cleanliness we require.
c. Apartments are inspected on a monthly basis by Village staff and a member of the body corporate (an organisation that represents the various private owners of the apartments).
d. You will receive advance warning of upcoming inspection dates and times. This is communicated via email and on the Facebook page. e. We will advise you how to keep your apartment clean and hygienic, and tell you the specific things we check during an inspection. f. During inspection we will knock and then enter the common area. We inspect the kitchen, lounge area, and bathroom/toilet first. Then we will knock on your bedroom door and wait a moment before entering. The bedroom is inspected for working fire alarms, dampness, and general tidiness. You are requested to be out of bed at the time of inspection.
We will make sure lights are switched off and doors relocked when we leave. The whole process usually takes only 2 – 4 minutes.
g. You do not have to be present at inspections; the choice is yours. If you have concerns or maintenance queries you might like to be there to talk to us. h. For apartments that have a consistently high standard of cleanliness, there is a reduction in the number of inspections and other incentives and rewards. i. For apartments that do not pass inspections there will be an intervention process: i. an increased number of inspections, including spot checks; ii. specific guidelines and expectations about cleaning issued to residents; iii. support through monitored cleaning rosters, including the allocation of cleaning products; and iv.
as a final resort - financial penalties that are deducted equally from all apartment residents' bonds. (These deductions cover the cost of professional cleaners). You will be fairly advised if your apartment is below standard and given opportunity to rectify it without penalty.
16 17 23. Keys and lock outs a. You will be issued two keys at your check in. One opens the apartment and the other opens your bedroom. b. Please look after these keys and remember to take them with you at all times. c. If you lock yourself out please contact the office or the RA to let you in. There is a lock out fee if you are locked out between10pm and 8.30am. There is once weeks grace period at the start of each semester. d. Each lock out fee is $20 and changed to your account e. If you lose your keys we will pass the re- cutting charge on to you.
f. (See also the section on Check outs) 24.
Maintenance a. If you have any maintenance requirements in your apartment, contact the office immediately via email accommodation@ unitec.ac.nz , phone 8154321 ext 8940, or let us know in person. b. A maintenance specialist will visit the apartment to identify the problem and solution required. Depending on the problem they may need to visit the apartment several times. c. If the maintenance required is 'general wear and tear' you are not responsible for the costs.
25. Noise a. The Village is a shared living environment for students who are studying, so please respect quiet times between 10pm and 7am. b. Quiet hours i. From Sunday to Thursday quiet hours apply from 10:00pm ii. On Fridays and Saturdays quiet hours apply from 12:00 midnight iii. During examination times quiet hours will be extended 26. Non-payment of fees a. If you can't meet accommodation payments by the due date, please discuss this with the office management before your payments fall behind. b. If your payments fall behind, your accommodation contract may be terminated and the debt will be passed on to a debt collection agency.
27. Obstruction. a. You and/or your guests are not permitted to obstruct any residential management staff or authorised trades people in the performance of their duties. You must comply with any reasonable direction given by a person holding such authority on the hall premises. 28. Pest Control a. Any infestations that have found to have been introduced by a resident(s) will result in charges being levied for the cost of the eradication of the pests. Good housekeeping is very important. Please ensure that food is not left out or uncovered, and that waste is properly disposed of. It is unhealthy and attracts ants and other pests.
b. For domestic students under the age of 25 we will contact your guarantor for recovery of money owing. 29. Pets a. Pets are not permitted on Village grounds or in apartments. 30. Posters a. RAs and Unitec contractors may sometimes display posters around the Village to advertise upcoming events, workshops and activities. b. If you have an event that may be of interest to residents please contact the Village office for approval before displaying posters. If posters meet Unitec's print-media policies and they are relevant to residents we usually approve them.
c. All approved posters must be put up with bluetack so they don't tear paint off the walls when they are removed.
31. Privacy Act a. Personal information collected in the application process may be disclosed to: i. Academic and administrative staff at Unitec where relevant to their duties. ii. Government agencies, which may include Ministry of Foreign Affairs and Trade, Study Link, Tribal Trusts and scholarship providers. iii. If required by statute, we will release information to government agencies such as the New Zealand Police, Department of Justice, Inland Revenue and the Accident Compensation Corporation.
b. You have the right to access and correct all personal information collected by us. 32. Right of entry a. Village staff and RAs may enter an apartment only when: i. Residents have expressly granted permission. ii. Conducting a monthly apartment inspection and after prior notification has been issued. iii. Conducting a spot check following a poor inspection and after prior notification has been given. iv. Maintenance requirements need to be identified following on from a maintenance request, and between the hours of 8am and 7pm. v. Preparing a vacant room for a new resident.
vi.
Checking in a new resident to a vacant room. vii. There is an emergency or there are serious concerns for the wellbeing of a resident. viii. Prior notice has been given, and with resident's permission, to show the apartment to prospective residents, property evaluators and prospective buyers. ix. There is a serious breach of conduct as outlined in these terms and conditions. 33. Room inventory list a. The RA will issue you this list at check in. Please note down any issues with items on the list and return it to the Village office within 24 hours. If you fail to return the inventory we will assume there are no missing or damaged items, no damage to the apartment and also that the apartment was in a good state of repair, cleanliness and maintenance when you arrived.
18 19 34. Room rates a. Your room rate is charged from the date you check in to the date you check out. These dates are also the dates of your residential contract with us. b. If you leave earlier than your specified contract dates there is no refund of rent or amenities. i. Special exceptions: we will consider a refund in the event the resident withdraws from their course and wishes to vacate within the first two weeks of semester. Or in the event of medical emergency. c. If you book and pay for accommodation and do not arrive there is no refund of fees. d. International students: 21 weeks rent plus bond plus amenities fee is to be paid in full and in advance.
e. Domestic students: two weeks rent in advance plus bond plus amenities fee paid in advance and in full. Thereafter rent is payable on an ongoing fortnightly basis by automatic payment (AP). f. If you want to extend your stay at the Village you need to notify us at least two weeks before your contract ends. Please note that we cannot guarantee a room will be available. g. If you are an international student and you want to extend your stay, the full amount of rent and amenities for the extended period must be paid in full and in advance. 35. Rubbish and recycling a. There are large bins for your rubbish and recycling facilities for the Village are currently being developed with Auckland City Council.
b. You should remove rubbish from your apartment several times a week. Rubbish sitting around is a big attraction for pests like ants, cockroaches, rats and mice. 36. Safety and security a. Unitec safety and security staff can be contacted 24 hours a day on 09 8154321 extension 7114 or 7116. b. You should keep your bedroom door locked when you are not home. c. Also remember to lock your apartment when you leave and remember to take your keys. If you leave the door open and there is a burglary, Unitec and the Village are not responsible for loss of property. Any damage caused by vandalism will be charged to residents' accounts.
d. We also encourage you to have your own personal contents insurance. e. When travelling to and from your accommodation, especially at night, you should take simple safety precautions. Stick to busy, well lit streets and try not to walk alone. Use common sense, stay away from isolated areas and always travel with someone else. 37. Smoking a. All Unitec campuses are 100% smoke free. This includes the entire residential Village. You are not permitted to smoke inside the apartments or anywhere on the grounds. b. If your bedroom has been contaminated or soiled by smoking, you will be charged, in addition to other possible penalties, for the commercial cleaning of all furnishings such as the bed, bedding, linen, curtains, carpet, and any furniture fabric.
38. Terms and conditions of your residency at the village a. When you accept our offer of accommodation you also accept the terms and conditions in this handbook. Please read the handbook carefully before accepting. 39. Visitors and overnight guests a. Your family and friends are welcome to visit and you may have a guest stay overnight with you in your room for a maximum of two nights. i. Other residents in your apartment must know about the overnight guests and approve of it. ii. Please email the office on accommodation@unitec.ac.nz to advise us of overnight guests. [This is for safety reasons; in the event of an emergency we need to know who is present on campus].
b. You are fully responsible for the conduct of your friends and family while they stay at the Village. c. Visitors who are not staying over are required to leave by 11pm. (Also see section on alcohol). d. During study and exam weeks please minimise visits from friends and limit overnight guests to maintain a focused and quiet environment.
20 21 1. Bicycles a. If you have a bicycle there are some bike stands outside the apartments to lock them up. We do not encourage residents to keep bicycles in the apartment. 2. Car parking a. For residents staying at both residences, there are a number of car parking spaces available for $150 per semester including a $30 admin fee.
Further information is available from the Village office. b. For residents staying at the 310 complex, car parking is on a first come first served basis. [The parking at this site is not specifically allocated to the Village]. 3. Complaints, feedback and suggestions a. Let us know what you think about the Village by emailing accommodation@unitec. ac.nz or posting on the Facebook page of the Unitec Residential Village Office. b. We aim to respond within 24 – 48 hours during office hours.
4. Conflict resolution a. When you live with other people, conflicts can sometimes happen. This isn't always a negative thing and we have seen conflict turn into close friendship! b. Start by communicating with each other in a way that is kind and calm. Explain what is bothering you and what you would prefer. Ask the other person what they are experiencing and really listen. Try to find a win-win solution. c. If this doesn't seem to work ask the RAs to organise a meeting. d. Your last option – and only if the first two options have failed – is to seek guidance or intervention from the Village management.
5. Disability access a. There is limited accommodation availability for students who use a wheelchair. There is one ramped access apartment only. 6. Energy conservation a. Unitec Residential Village residents are encouraged to be mindful of our environment by: b. Turning lights, stereo and any electrical equipment off when you leave a room, unplugging mobile phone chargers, only using the laundry when you have a full load of washing, turning off the T.V if you are last to leave the lounge (do not leave on standby as this still consumes substantial electricity), turning down the heater in your room rather than having your windows open in winter, turning off your computer and monitor when you have finished working.
7. Facebook a. We use email and Facebook to advise you of events, inspections, workshops and updates. Search for Unitec Residential Village Office on Facebook. 8. Grocery shopping a. Unitec provides a shuttle bus that runs from the Village to the supermarket (grocery store) on Saturday mornings at 10am. Catch the shuttle by the Village office carpark. 9. Healthy living environment a. New Zealand has a very wet climate in winter. This combined with cooking and Guidelines and tips showering can release a lot of moisture into the air in your apartment. Moisture can get into your clothes and bedding, as well as the carpets, ceilings and walls.
b. If you notice that your windows are wet on the inside this means there is too much moisture in your apartment. Damp apartments are hard to heat and you will use more power trying to get warm. Damp and cold apartments are also likely to develop mould. c. If your apartment is often damp and/ or mouldy you are at risk of becoming ill. Dampness can also trigger asthma. d. To combat this you must open your windows and doors to let fresh air circulate through the apartment for at least 30 minutes every day. e. Do not wash and dry clothing in the apartment.
f. Cover pots with a lid when cooking.
g. Open windows when cooking and showering. 10. Insurance a. It is important to have your own contents and travel insurance. The Residential Village and Unitec do not bear any liability for loss or damage to your property. 11. Induction to the village a. The RAs organise induction activities and workshops to welcome you, to help you meet other residents, and to learn the 'ways' of Village living. These activities will be emailed to you and we recommend you book in early for them.
12. Laundry a. The Village has two laundries, one in each complex. There are washing and drying machines which require 3 x NZ$1 coins to operate. You need to provide your own washing powder. b. Clothes left in the laundry room are disposed of at the end of each week. c. We recommend using the dryer for large items (such as your sheets) and hang small items on your clothes airer outside in the sun. d. (See also the section on Healthy Living Environment) 13. Mail a. All residents' mail is held inside the office, the mail is organised and filed into boxes according to your surname. Drop by if you are expecting mail and check the file.
We will notify you by email or on our Facebook page if a parcel has arrived for you.
22 23 14. New Zealand Public Holidays 15. Personal Details a. It is really important that you keep us up to date with all your personal details. You must notify us if you change any of your personal details. You must also advise us of a forwarding address once you leave. These details are kept in the strictest confidence in accordance with the Unitec Residential Village privacy act. 16. Power cards and power saving tips a. Residents are allocated a set amount of power for their apartment. If you run out of power you may purchase more, however there are ways to save on your power consumption.
b. Here are some clever ways to conserve your power: i. The biggest power usage is running hot water so try to have short showers. ii. Remember to switch off your heater when you leave the apartment. iii. Open the curtains when it is sunny and leave the heater off. iv. Close the curtains when you have the heater on. v. Wear a warm hat, jacket and socks and avoid using heater. vi. Keep your apartment dry as this makes it quicker to heat. (See section on Healthy Living Environment). vii. When making a hot drink, only boil as much water as you need in the kettle. viii. Turn off lights when not in room.
17. Residential Assistants (RAs) a. RAs are also students studying at Unitec and living in the Village. They are employed on a part-time basis. Their role is to make your experience safe, friendly, welcoming and fun. RAs do check ins and outs, arrange events, help with queries and lock outs, and much more.
18. Social events a. The staff memebers collect ideas from residents and develop a calendar of events at the beginning of each semester. The aim is to welcome you into Village life, help you meet new friends, and give you the best experience possible. b. Some events are part of Unitec's orientation programme for new students and are not organised by the RAs. Other events are specifically for Village residents. c. Many Village events are covered by your amenities fee and some have a small cost. All costs and details are highlighted on the calendar.
19. Wifi a. The Village has free wifi service for residents.
We are currently improving connectivity as there are some 'black spots' in the Village. Unitec also has free computer labs where you can complete assignments. 20. Vending a. A snacks and drinks machine is available next to the accommodation office at building 310. Holiday 2013 2014 New Year's Day Tue 1 Jan Wed 1 Jan Day after New Year's Day Wed 2 Jan Thu 2 Jan Auck Anniversary Day Mon 28 Jan Mon 27 Jan Waitangi Day Wed 6 Feb Thu 6 Feb Good Friday Fri 29 Mar Fri 18 Apr Easter Mon Mon 1 Apr Mon 21 Apr ANZAC Day Thu 25 Apr Fri 25 Apr Queen's Birthday Mon 3 Jun Mon 2 Jun Labour Day Mon 28 Oct Mon 27 Oct Christmas Day Wed 25 Dec Thu 25 Dec Boxing Day Thu 26 Dec Fri 26 Dec
24 25 Services and facilities at Unitec You can find full details of the many services and facilities on campus on the Unitec website. Here are just a few that might be of interest: 1. Student app a. Unitec has a new smartphone app that you can download for free from iTunes – just search for 'Unitec Student App'. It's a great way to find out about events and activities, and to access maps and timetables. 2. Banking a. There is an ASB bank ATM machine in the Hub (Building 180). b. There is also a National Bank branch on campus.
3. Carrington's Bar a. A short walk down the road from the Village is our campus bar, Carringtons.
4. Chaplaincy a. Unitec has a multi-faith chaplaincy service. Find out more at www.unitec.ac.nz/current-students/support 5. Clubs a. Unitec has a number of clubs and sporting events. If you are interested in joining a club or even starting a club please contact the student representative in your course. 6. Counselling a. Moving to a new city or new country can be a challenging experience for anyone. If you feel homesick, depressed, anxious or are struggling to make friends then you may like to speak to a free and confidential counsellor.
b. Find out more at www.unitec.ac.nz/ current-students/support c. Or come and see Student Wellbeing at building 28, opposite Carringtons. 7. HUB The Hub is at the centre of Mt Albert campus. It has a large courtyard, food for sale, student job search, computer labs, Te Puna Ako Learning Centre, Student Central and much more. Many orientation events take place here. 8. IBM New Zealand Delivery Centre The first IBM Delivery Centre in New Zealand is based at our Mt Albert campus, and there are lots of well-paid job opportunities for Unitec students. Flexible hours allow you to work around your class timetable and the Mt Albert location saves you travel time.
The IBM New Zealand Delivery Centre recruits students from all programmes - it's a great way to earn money and get experience while you study.
Find out more at www.unitec.ac.nz/ibmdeliverycentre 9. Library a. The Unitec library on Mt Albert campus is located at the Hub. You need your student ID to take books out. Look out for the student rovers who can help you use the library resources. 10. Maia Māori Centre a. A kaupapa Māori environment for all students to gather, study and learn. Located at Puukenga, Building 171. 11. Orientation events a. Unitec hosts a range of fun orientation events for new students. Details of these can be found on the Unitec Facebook page, the Unitec website and in the orientation guide. We also advertise them through the village Facebook page.
12. Pacific Centre for Learning, Teaching & Research a. A learning, teaching and research support centre for Pacific students of all nations. Located in building 111 near the library. 13. Pharmacy a. A pharmacy is located in building 180 near Student Central in the Hub. 14. Shuttle bus a. The shuttle bus is a free bus service that runs around the Mt Albert campus and then out to the Waitakere campus. It operates approximately every 15 – 20 mins. Timetables are available on the website or at the bus stops on campus. It also stops right outside the Village.
15. Sports and recreation centre a.
Villagers enjoy a free membership at the gym the sports centre. This is the large white building by the Gate 3 entrance. 16. Student Central a. Located near Gate 1 and also at the Hub, Student Central is a one-stop-shop for all your general administrative and course queries. 17. Student Representatives and Student President a. Student Representatives are elected by students each year. It's their job to act on your behalf and raise your views on all kinds of issues. They can help you make positive changes at Unitec, so you get the experience and support you expect while you study.
b. The Student President supports and leads the representatives and meets regularly with senior management at Unitec. 18. Te Puna Ako a. Te Puna Ako Learning Centre is the place to go with questions or concerns about how to be successful (or more successful!) in your studies at Unitec. They have a team of lecturers at all three campuses who provide learning advice and assistance to Unitec students at every level of study. b. At Mt Albert campus, Te Puna Ako Learning Centre is in the Hub, just past the coffee cart.
26 phone 0800 10 95 10 fax +64 9 815 2905 web www.unitec.ac.nz address Private Bag 92025 Victoria St West Auckland 1142 New Zealand Mt Albert campus 139 Carrington Rd Mt Albert Auckland 1025 Northern campus 10 Rothwell Ave Albany Auckland 0632 Waitakere campus 5-7 Ratanui St Henderson Auckland 0612 U008253/0913/XXX