Volunteer Essentials 2018/2019
If your browser does not support JavaScript, please read the page content below: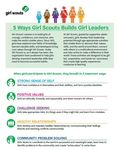 T293/8‐2018 Page 2 of 84 Table of Contents Quick Reference Guide ___ 6
We Are Girl Scouts ___ 7
Our Mission and Vision ___ 7
Girl Scout Promise ___ 7
Girl Scout Law ___ 7
More than 2 Million Strong ___ 7
The Girl Scout Leadership Experience ___ 8
Our Program ___ 9
Who Can Join Girl Scouts—and How ___ 11
Girls at Every Grade Level ___ 11
Adding New Girls to Your Troop ___ 11
Girl Scouts' Organizational Structure ___ 11
National Organization and Worldwide Sisterhood ___ 12
Our Council: Girl Scouts‐North Carolina Coastal Pines ___ 12
Girl Scouts – North Carolina Coastal Pines' Locations ___ 13
Your Local Support Team ___ 13
Connecting Online ___ 13
Getting Started with the National Leadership Program ___ 14
The Volunteer Toolkit (VTK ___ 14
Planning in a Girl‐Led Environment ___ 15
Meeting with Girls for the First Time ___ 15
Using Safety Activity Checkpoints ___ 16
Understanding How Many Volunteers You Need ___ 17
Following Girl Scouts' Safety Guidelines ___ 19
Chapter 1: Sharing Your Unique Gifts ___ 21
Understanding Your Role as a Girl Scout Volunteer ___ 21
Your Responsibilities ___ 21
Your Volunteer Support Team ___ 22
Taking Advantage of Learning Opportunities ___ 22
Knowing How Much You're Appreciated ___ 22
Chapter 2: Girl Scouting as a National Experience ___ 24
What Girl Scouting Does for Girls ___ 24
Fun with Purpose ___ 25
Girl Scout Participation in Activities with Other Scouting Organizations ___ 26
The National Program Portfolio ___ 29
National Leadership Journeys ___ 29
The Girl's Guide to Girl Scouting and National Proficiency Badges .

T293/8‐2018 Page 3 of 84 Emblems and Patches ___ 30
The Girl Scout Cookie Program ___ 31
Outdoor Adventures and Camp ___ 31
Girl Scout Bronze, Silver, and Gold Awards ___ 31
Other Initiatives and Opportunities ___ 32
Girl Scout Traditions and Celebrations ___ 32
Girl Scout Calendar ___ 33
Time‐Honored Ceremonies ___ 33
Signs, Songs, Handshake, and More ___ 34
Chapter 3: Engaging Girls at All Grade Levels ___ 36
Arranging a Time and Place for Girl‐Led Meetings ___ 36
Understanding Healthy Development in Girls ___ 37
Creating a Safe Space for Girls ___ 40
Recognizing and Supporting Each Girl ___ 41
Promoting Fairness ___ 41
Building Trust ___ 41
Managing Conflict ___ 41
Inspiring Open Communication ___ 41
Communicating Effectively with Girls of Any Age ___ 42
Addressing the Needs of Older Girls ___ 42
When Sensitive Topics Come Up ___ 43
Working with Parents and Guardians ___ 44
Using "I" Statements ___ 44
Arranging Meetings with Parents/Guardians or a Friends‐and‐Family Network ___ 45
Registering Girls and Adults in Girl Scouting ___ 46
Creating an Atmosphere of Acceptance and Inclusion ___ 47
Chapter 4: Staying Safe ___ 49
Knowing Your Responsibilities ___ 49
Responsibilities of the Volunteer ___ 49
Responsibilities of Parents and Guardians ___ 51
Responsibilities of Girls ___ 51
Knowing How Many Volunteers You Need ___ 51
Transporting Girls ___ 52
Renting a Vehicle ___ 53
Checklist for Drivers ___ 54
Product Sales Program Safety ___ 54
Prepare Early: Communicate with Parents ___ 54
Communicate with Your Local Police Department ___ 54
Prepare for Emergencies ___ 55
Arrange for Volunteer Supervision ___ 55
Plan for Safeguarding Money ___ 55
Use the Buddy System .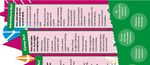 T293/8‐2018 Page 4 of 84 Be Streetwise and Follow Your Instincts ___ 55
Cookie Booths ___ 56
Computer/Online Safety ___ 56
Understand the Girl Scout Online Safety Pledge ___ 56
Safeguard Information ___ 56
Safety in Technology Based Product Programs ___ 57
Approaching Activities ___ 58
Health Histories, Examinations and Immunizations ___ 59
Girl Scout Activity Insurance ___ 59
Plan 2: Accident Only GSNCCP Form TP300 ___ 60
Plan 3E: Accident and Sickness (Excess) GSNCCP Form TP301 ___ 60
Plan 3I‐ Accident Sickness Coverage (Primary International) GSNCCP Form TP302 ___ 60
Plan 3P‐ Accident and Sickness Coverage (Primary) GSNCCP Form TP303 ___ 60
Experts ___ 60
What to do if There is an Accident ___ 61
Someone Needs Emergency Care ___ 61
First‐Aid/CPR ___ 61
First‐Aider ___ 62
First‐Aid Kits ___ 62
You Witness or Experience Abuse ___ 63
Chapter 5: Managing Group Finances ___ 64
Establishing an Account ___ 64
Disbanding an Account ___ 64
Understanding the Girl Scout Cookie Program ___ 64
Your Council's Role ___ 65
Knowing Where Proceeds Go ___ 65
Recognizing Cookie Sellers in the Media ___ 66
The Girl/Volunteer Partnership ___ 66
Preparing for your Girl Scout Cookie Booths ___ 66
Cookie Donation Programs ___ 67
Handling Product Complaints ___ 68
Online Resources and Social Media to Market Cookies and Other Products ___ 68
Setting Up a Troop/Group Website ___ 69
Money‐Earning Basics ___ 69
Approval Process for Money‐Earning Activities ___ 71
Collaborating with Sponsors and Other Organizations ___ 71
Helping Girls Reach Their Financial Goals ___ 72
Reviewing Financial Abilities by Grade Level ___ 72
Appendix: For Troop Volunteers ___ 74
Forming a Troop Committee ___ 74
Holding Troop Meetings ___ 75
Letting Girls Lead ___ 76
Looking at a Sample Troop Year .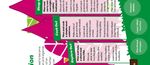 T293/8‐2018 Page 5 of 84 Appendix: For Travel Volunteers ___ 78
Traveling with Girls ___ 78
Using Journeys and The Girl's Guide to Girl Scouting in Their Travels ___ 79
Including Girls with Disabilities ___ 80
Seeking Council Permission ___ 80
Involving Chaperones ___ 81
Adults in Addition to Chaperones ___ 81
Letting Girls Lead ___ 81
Staying Safe During the Trip ___ 82
Additional Resources ___ 84
Raising Awesome Girls . . 84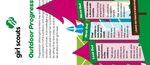 T293/8‐2018 Page 6 of 84 Quick Reference Guide Welcome to the great adventure that is Girl Scouting! Thanks to volunteers and mentors like you, generations of girls have learned to be leaders in their own lives and in the world.
We know you're busy and need to be efficient with your time. For that reason, this Quick Reference Guide to Volunteer Essentials is designed to give you just what you need to know now as you plan your first troop meeting. The rest of Volunteer Essentials is a reference for you to use as needed. When you have a question, simply look up the topic in the Table of Contents, and you'll find your answer. Think of Volunteer Essentials as your encyclopedia to Girl Scout volunteering: it's here when you need it, but there's no need to read it all today. Ready to get started? Let's go!
For more information, be sure to check out the council website at: www.nccoastalpines.org.

T293/8‐2018 Page 7 of 84 We Are Girl Scouts Girl Scouts was founded in 1912 by trailblazer Juliette Gordon Low, the original G.I.R.L. (Go‐getter, Innovator, Risk‐taker, Leader) ™ powerhouse. We are the largest leadership development organization for girls in the world and a member of the World Association of Girl Guides and Girl Scouts, a sisterhood of close to 10 million girls and adults in 150 countries. Our Mission and Vision Girl Scouts builds girls of courage, confidence, and character, who make the world a better place.
We are the premier leadership development organization for girls, and experts on their growth and development. Girl Scout Promise On my honor, I will try: To serve God* and my country, To help people at all times, And to live by the Girl Scout Law. *Girl Scouts of the USA makes no attempt to define or interpret the word "God" in the Girl Scout Promise. It looks to individual members to establish for themselves the nature of their spiritual beliefs. When making the Girl Scout Promise, individuals may substitute wording appropriate to their own spiritual beliefs for the word "God." Note: This disclaimer appears in the National Leadership Journey adult guides, but not in the girls' books.
It is included here as a reminder to you, as a volunteer, that it's your responsibility to be sensitive to the spiritual beliefs of the girls in your group and to make sure that everyone in the group feels comfortable and included in Girl Scouting. Please feel free to share this information with girls' families. Girl Scout Law I will do my best to be honest and fair, friendly and helpful, considerate and caring, courageous and strong, and responsible for what I say and do, and to respect myself and others, respect authority, use resources wisely, make the world a better place, and be a sister to every Girl Scout.
More than 2 Million Strong We are urban, rural, and suburban. We are in schools, churches, temples, mosques, public housing, foster homes, and detention centers. We are in virtually every zip code and in 92 countries around the world.  1.8 million girls 5 to 18 years of age  14,400 Girl Scouts overseas  800,000 adult volunteers  Over 50 million alumnae  112 councils throughout the United States At any given time, approximately 7 percent of girls are Girl Scouts, and it's interesting to know that:  50 percent of women business owners were Girl Scouts.
73 percent of female U.S. Senators were Girl Scouts.  57 percent of female members of the House of Representatives were Girl Scouts.  Virtually every female astronaut who has flown in space was a Girl Scout.

T293/8‐2018 Page 8 of 84 The Girl Scout Leadership Experience Girl Scouts are all about practicing everyday leadership, preparing girls to empower themselves, and promoting G.I.R.L. (Go‐getter, Innovator, Risk‐taker, Leader)™ experiences. At Girl Scouts, everything centers around the girl: activities are girl‐led, which gives girls the opportunity to take on leadership roles and learn by doing in a cooperative learning environment.
The Girl Scout Difference: Girl Scouts offers the best leadership development experience for girls in the world—one that is designed with, by, and for girls. Girl Scouts unleashes the G.I.R.L. (Go‐getter, Innovator, Risk‐taker, Leader)TM potential in every girl, preparing her for a lifetime of leadership — from taking a nighttime hike under the stars to accepting a mission on the International Space Station; from lobbying the city council with her troop to holding a seat in Congress; from running her own cookie business today to tackling cybersecurity tomorrow.
Our Girl Scout Leadership Experience is a one‐of‐a‐kind leadership development program for girls, with proven results. It is based on time‐tested methods and research‐backed programming that help girls take the lead—in their own lives and in the world. Girl Scouts is proven to help girls thrive in five key ways as they: Develop a strong sense of self Display positive values Seek challenges and learn from setbacks Form and maintain healthy relationships Identify and solve problems in the community The inclusive, all‐female environment of a Girl Scout troop creates a safe space where girls can try new things, develop a range of skills, take on leadership roles, and just be themselves.
Girl Scouts takes the potential of girls, combines it with a robust skill‐building programming, and adds caring adult mentors and strong female role models.

T293/8‐2018 Page 9 of 84 Our Program Everything a Girl Scout does centers around STEM, the outdoors, development of life skills, and entrepreneurship, and is designed to meet her where she is now and to grow along with her. Whether she's building a robotic arm, coding her first app, building a shelter in the backcountry, or packing for her first hike, a Girl Scout has an exciting array of choices to suit her interests at every age.
STEM Computer science, engineering, robotics, outdoor STEM, and more OUTDOORS Adventure and skill building, including through camping experiences for all age levels, from the backyard to the backcountry LIFE SKILLS Civic engagement, healthy living, global citizenship,communicationskills ENTREPRENEURSHIP The Girl Scout Cookie Program—the largest girl‐led entrepreneurial program in the world—teaches goal setting, decision making, money management, business ethics, and people skills. STEM OUTDOORS LIFE SKILLS ENTREPRENEURSHIP The Girl Scout Gold Award is the most prestigious award in the world for girls - and the most difficult to earn - and it's only available to Girl Scouts.
It's a one‐of‐a‐kind opportunity for girls to engage in a rigorous process that calls for leadership at the highest level, as they tackle issues they feel passionately about.
Gold Award Girl Scouts:  Earn college scholarships  Demonstrate high educational and career outcomes  Are active in their communities  Access a powerful and supportive Girl Scout network
T293/8‐2018 Page 11 of 84 Who Can Join Girl Scouts—and How? Girl Scouts is about sharing the fun, friendship, and the inherent power of girls and women together in an inclusive, supportive, girl‐led environment. Any girl – from kindergarten through 12th grade – can join Girl Scouts. Girl Scout volunteers are also a diverse group—you may be a college volunteer working on a community‐action project, a parent volunteer ready for an outdoor adventure with your daughter's troop, or any responsible adult (female or male, who has passed the necessary screening process) looking to help prepare girls for a lifetime of leadership—whatever that might look like for them.
What all members share are the Girl Scout Promise and Law, as well as our common characteristics as go‐ getters, innovators, risk‐takers, and leaders. Each member also agrees to follow safety guidelines and pay the annual membership dues of $25. (Adults have the option to purchase a lifetime membership for $400). Girls at Every Grade Level After girls join, they team up in the following grade levels:  Girl Scout Daisy (grades K–1)  Girl Scout Brownie (grades 2–3)  Girl Scout Junior (grades 4–5)  Girl Scout Cadette (grades 6–8)  Girl Scout Senior (grades 9–10)  Girl Scout Ambassador (grades 11–12) Adding New Girls to Your Troop Congratulations on your new troop! We're excited you're here.
As you'll find out, Girl Scouts is always more fun with friends! Here are some quick tips on how you can recruit girls for your new troop:  Hang posters at your girl's school.
Send home invitations or flyers with girls from school inviting them to join.  Ask parents you may know in your girl's class if they would be interested in joining. Please connect with your membership director to request recruitment resources, posters and troop invitation templates or visit GSNCCP's Pinterest page for additional ways to recruit to your troop. Don't forget to ensure your troop is listed on the opportunity catalog. This is the listing of all available troops within a certain zip code. Interested new girls will only be able to find your troop and register for it if it's listed in the catalog.
The optimal troop size is 12 girls and we encourage all troops to be visible on the catalog until they reach the optimal troop size as listed in Volunteer Policies. For questions regarding the opportunity catalog and how to ensure you are visible, contact our customer care team.
Girl Scouts' Organizational Structure Girl Scouts is the world's largest nonprofit leadership development for girls, currently encompassing 1.8 million girl members and 800,000 volunteers! Three core structures support all our members: the national headquarters, your council, and your service unit team.
T293/8‐2018 Page 12 of 84 National Organization and Worldwide Sisterhood The national office of Girl Scouts of the USA (GSUSA), located in New York City, employs roughly 300 employees. GSUSA is a member of the World Association of Girl Guides and Girl Scouts (WAGGGS).
You'll find a wealth of resources for both girls and volunteers on the GSUSA website. Global Girl Scouting ensures that girls have increased awareness about the world, cross‐cultural learning opportunities, and education on relevant global issues that may inspire them to take action to make the world a better place.
Since 1925, USA Girl Scouts Overseas (USAGSO), a division of Global Girl Scouting, has helped ease the transition for American families relocating overseas by offering the familiar traditions and exciting opportunities of Girl Scouting to girls abroad. USAGSO now serves thousands of American girls living overseas, as well as girls attending American or international schools. Through Global Girl Scouting, members participate in World Thinking Day on February 22, visit the four WAGGGS world centers (see the "For Travel Volunteers" appendix), participate in international travel, promote global friendship and understanding by supporting the Juliette Low World Friendship Fund, and take action on global issues.
Our Council: Girl Scouts-North Carolina Coastal Pines Girl Scout councils are chartered by the national office to attract and retain members in a geographic area, provide ways for girls to participate in Girl Scouting, create an environment that reflects Girl Scout values and ideals, manage volunteers' experience with Girl Scouting, and keep girls and volunteers as safe as possible. The national office provides support materials to all councils to ensure that the Girl Scout experience is nationally consistent.
Your council is Girl Scouts ‐ North Carolina Coastal Pines (GSNCCP). GSNCCP serves approximately 26,000 girl and adult members in 41 central and eastern North Carolina counties including: Beaufort, Bladen, Brunswick, Carteret, Chatham, Columbus, Craven, Cumberland, Duplin, Durham, Edgecombe, Franklin, Granville, Greene, Halifax, Harnett, Hoke, Johnston, Jones, Lee, Lenoir, Martin, Moore, Nash, New Hanover, Northampton, Onslow, Orange, Pamlico, Pender, Person, Pitt, Richmond, Robeson, Sampson, Scotland, Vance, Wake, Warren, Wayne, and Wilson.
For additional information about our council including staff contacts, activities, and program opportunities, visit www.nccoastalpines.org or call 1‐800‐284‐4475.
T293/8‐2018 Page 13 of 84 Girl Scouts – North Carolina Coastal Pines' Locations Your Local Support Team A team of volunteers and staff provide you with local support, learning opportunities, and guidance. As a volunteer, you will have the most contact with your local Girl Scout support team, called a service unit. Never hesitate to contact them, because they will guide and assist you in all things Girl Scouting.
If you have questions about the Girl Scout program, working with girls, resources in the National Program Portfolio (National Leadership Journeys and The Girl's Guide to Girl Scouting), or selling Girl Scout cookies and other products, you can always to go your team for answers and ongoing support in all things Girl Scouting. Connecting Online Connect with Girl Scouts of the USA at: www.girlscouts.org, and at: www.facebook.com/GirlScouts https://www.youtube.com/user/girlscoutvideos www.twitter.com/girlscouts https://www.instagram.com/girlscouts/ www.pinterest.com/GSUSA https://www.linkedin.com/company/girl‐scouts‐of‐ the‐usa/ Connect with Girl Scouts – North Carolina Coastal Pines at: www.nccoastalpines.org, and at: www.facebook.com/girlscoutsnccoastalpines www.twitter.com/girlscoutsnccp www.pinterest.com/nccoastalpines www.instagram.com/gsnccp
T293/8‐2018 Page 14 of 84 Getting Started with the National Leadership Program The Girl Scout experience is based on the Girl Scout Leadership Experience (GSLE), in which girls Discover themselves and what they're passionate about, Connect with others, and Take Action to make the world a better place—all within the safety of an all‐girl environment where girls take the lead, learn by doing, and learn cooperatively. At the core of the GSLE are National Leadership Journeys, fun and challenging experiences grouped around a theme and spread over a series of sessions. Each Journey has all the important components of the GSLE sewn right in.
To guide girls on a great Journey, all you need is enthusiasm and a sense of adventure. Before you dive in, try these six simple tips: 1. Choose a Journey. Because Girl Scouting is girl‐led, it's important to give girls the chance to pick the Journey they want to do. Talk to them about what each Journey for their grade level is about and let them choose one.
2. Get to know the Journey. Pick up a copy of the Journey from your local retail shop or visit the Volunteer Toolkit for a digital copy of our Journeys. Review the Journey to get an overview of the Journey's theme and content. 3. Invite girls (and their parents/guardians) to use their imaginations to make the Journey come to life in ways that excite them. Remember that you and the girls don't have to do everything exactly as laid out in the sessions. Flexibility is an important part of the program!
4. Step back and watch how the girls, with your knowledge, support, and guidance, have enormous fun as they grow their confidence and leadership skills.
Celebrate with them as they earn their National Leadership Journey awards—and perhaps some Girl Scout badges, too! The Volunteer Toolkit (VTK) Girl Scouts of the USA provides digital troop tools just for you! Be sure to check out the Volunteer Toolkit, available for troop leaders and parents of all troop levels with troop management tools, resources and activity plans for badges and Journeys. Simply visit the council's website at: www.nccoastalpines.org and click on MyGS (in the upper right corner), then Volunteer Toolkit to check it out today! With the Volunteer Toolkit you'll be able to:  Access Journey, petal and badge meeting plans  View step‐by‐step activity guides for troop meetings  View and edit your troop roster  Manage renewals for both girls and adults  Email parents with a single click  Share troop meeting activities with parents  Record troop finances and girls' meeting attendance  Log girls' petal/badge and Journey achievements  Customize the year by adding troop activities and events your troop plans to attend.
T293/8‐2018 Page 15 of 84 Planning in a Girl-Led Environment Planning your time with the girls is key to a successful Girl Scout experience. It's important to consider the following questions when beginning to map out your Girl Scout year:  How many times each month will you meet? When do you plan to break for holidays?  How many weeks do you need to allocate for the Girl Scout Cookie Program?  Will you have time in your schedule for guest speakers and other visitors?  If you've worked with this group before, what are their preferences: badge work? field trips? other activities? GSUSA's Journey Maps for each grade level can help you with specific ideas to incorporate badges, trips, and other Girl Scout traditions into a Journey.
And, the Badge Explorer will also help you see the broad range of topics for badge work.
If your group will be meeting for less than a year (such as at a resident camp or during a series), you'll be able to adjust the calendar to suit your needs. In the same way, if you're planning a multi‐year event (such as a travel excursion), add one or two more years to the framework. After you've drafted a loose framework, ask the girls what they think. Or map out your year together using the calendar found on the Volunteer Toolkit (VTK). Remember that you want girls to lead, but younger girls will need more guidance, and older girls will require much less. Seniors and Ambassadors may not even want you to draft a calendar in advance, so if they balk at what you've done, let them take the reins.
(Journeys for older girls include planning pages specifically designed to help them customize their Journey.) Daisies and Brownies, on the other hand, may enjoy your calendar and just fill in a few ideas here and there, which will clue you in to their interests.
As your group starts its Journey/badge, get a discussion (or debate!) going on the Journey's/badge theme and what it means to the girls. Probe to find out what they're most interested in accomplishing during their time together, and then help them connect those interests to their Journey/badge. Meeting with Girls for the First Time When you first get together with girls (and this meeting may also include parents/guardians, or you may decide to hold a separate meeting for the adults), you'll want to get to know the girls, and give them a chance to get to know one another.
Icebreaker games that let girls share simple details about themselves are a great way to start off your first gathering.
Journeys often start with such an icebreaker, so if you're digging into a Journey right away, you'll be all set. You can also check your council's resources or search the Internet for "icebreakers for kids" to find more ideas. If you already know which Journey or badge the girls want to do, you'll find it useful to accomplish some of the following during this meeting. If your girls haven't chosen a Journey or badge yet, you can spend time during the first meeting talking about the themes of the six Journeys that are available for their grade level and find out which one the group would like to do.
You can then discuss these points in the next meeting, if you run out of time.
1. Introduce the Journey/badge, its theme, and its ties to leadership. Each Journey's adult guide offers ideas for talking with girls and their parents/guardians about the Journey's theme and the Three Keys to Leadership. 2. Find out what interests the group (and be sure to include the other adult volunteers), so that you and the girls can begin to customize the Journey/badge. Do the girls want to dig deeper into a particular aspect of the Journey/badge? Without promising anything (yet!), ask the girls to talk about what they're passionate about, what they've always wanted to do, and how they would spend their
T293/8‐2018 Page 16 of 84 time if money and other barriers were no object. Remind the girls they can do activities inside or outside. Build off the ideas shared but be sure to include opinions from all the girls. Ask direct questions of those who seem to be holding back or are unsure about answering, so everyone is included. 3. Get the girls talking about how they want to schedule their time together. Use the planning pages from their Journey (referring to your draft calendar only as needed, so that the girls lead). Consider questions like these:  Can girls organize and plan a field trip or longer travel opportunity that will allow them to learn more about a particular Journey topic or theme?
Is there an event that meshes with this topic or area of interest?  Can the girls locate and communicate with an expert in the field via email or social media?  Can they invite a guest speaker to answer questions or demonstrate particular skills?  Which badges can the group choose to work on that will deepen their skills in this particular area?  If they are Juniors or older, are they interested in pursuing their Girl Scout Bronze, Silver, or Gold Awards?  Do they have ideas for activities that will involve younger or older girls? Using Safety Activity Checkpoints When preparing for any activity with girls, start by reading the Girl Scout Safety Activity Checkpoints (SACs) for that activity.
You can find the current issue of Safety Activity Checkpoints on our council website, www.nccoastalpines.org or the Volunteer Toolkit; hard copies of SACs are also available upon request by emailing the volunteer experience team at: volunteerservices@nccoastalpines.org.
The Safety Activity Checkpoint for the activity you are planning will provide you with information on where to do this activity, how to include girls with disabilities, where to find both basic and specialized gear required for the activity, how to prepare yourselves for the activity, specific steps to follow on the day of the activity, and so on. In addition to reading the checkpoints yourself, you can email or print them for other volunteers in your troop, parents/guardians, and the girls themselves. Checkpoints are formatted as checklists, so that you, your co‐ volunteers, and the girls can check off each step that has been accomplished.
In keeping with Girl Scouts' three processes, as you review and plan your activities, be sure that:  All activities are girl‐led. Take into account the age and abilities of the girls. Older girls can take the bulk of the responsibility for carefully planning and executing activities, while younger girls will require more of your guidance but should still be deeply involved in making decisions about their activities.  Girls have the chance to learn cooperatively. Have girls teach each other new skills they may need for the activities, rather than hearing all that from you.
Girls learn by doing. If research or special equipment is needed, they'll learn better by doing that research themselves than by having you do the legwork and report back to them. Even Daisies can do basic research and give reports or do show‐and‐tell for each other. Ambassadors may need you only for moral support as they research, teach each other, and plan every detail of their excursions. If a SAC does not exist for an activity the girls are interested in, contact the council before making any definite plans with the girls. When contacting the council, ask to speak with the volunteer experience executive who will direct you to the correct person or email, volunteerservices@nccoastalpines.org.
A few activities are
T293/8‐2018 Page 17 of 84 allowed only with written council pre‐approval and only for girls 12 and over, while some are off‐limits completely.  Caution: You must get written pre‐approval from GSNCCP for girls ages 12 and older who will operate motorized vehicles, such as go‐carts and personal watercraft; take trips on waterways that are highly changeable or uncontrollable; or fly in noncommercial aircraft, such as small private planes, helicopters, sailplanes, untethered hot air balloons, and blimps.  Warning: The following activities are never allowed for any girl: potentially uncontrolled free‐falling (bungee jumping, hang gliding, parachuting, parasailing and outdoor trampolining); creating extreme variations of approved activities (such as high‐altitude climbing and aerial tricks on bicycles, skis, snowboards, skateboards, water‐skis, and wakeboards); hunting; shooting a projectile at another person; riding all‐terrain vehicles and motor bikes; and taking watercraft trips in Class V or higher.
An additional note: Girl Scouts welcomes and serves girls and families from a wide spectrum of faiths, cultures, backgrounds, and experiences. When girls wish to participate in discussions or activities that could be considered sensitive—even for some—put the topic on hold until you have spoken with parents and received guidance from your local council staff member. When Girl Scout activities involve sensitive issues, your role is that of a caring volunteer who can help girls acquire skills and knowledge in a supportive atmosphere, not someone who advocates a particular position. You are required to obtain permission slips signed by the girls' parents/guardians; see the "Engaging Girls at All Grade Levels" chapter of this handbook for more information.
Understanding How Many Volunteers You Need Girl Scout troops are large enough to provide a cooperative learning environment and small enough to allow development of individual girls. The following group sizes are recommended:  Girl Scout Daisies: 5–12 girls  Girl Scout Brownies: 10–20 girls  Girl Scout Juniors: 10–25 girls  Girl Scout Cadettes: 5–25 girls  Girl Scout Seniors: 5–30 girls  Girl Scout Ambassadors: 5–30 girls Girl Scouts' volunteer(adult)‐to‐girl ratios show the minimum number of volunteers needed to supervise a specific number of girls. These supervision ratios were devised to ensure the safety and health of girls—for example, if one volunteer has to respond to an emergency, a second volunteer is always on hand for the rest of the girls.
T293/8‐2018 Page 18 of 84 Group Meetings Events, Travel, and Camping Two unrelated volunteers (at least one of whom is female) for every: One additional volunteer to each additional: Two unrelated volunteers (at least one of whom is female) for this number of girls: One additional volunteer to each additional: Girl Scout Daisies (grades K–1) 12 1‐6 6 1‐4 Girl Scout Brownies (grades 2–3) 20 1‐8 12 1‐6 Girl Scout Juniors (grades 4–5) 25 1‐10 16 1‐8 Girl Scout Cadettes (grades 6–8) 25 1‐12 20 1‐10 Girl Scout Seniors (grades 9–10) 30 1‐15 24 1‐12 Girl Scout Ambassadors (grades 11–12) 30 1‐15 24 1‐12 Here are some examples: If you're meeting with 17 Daisies, you'll need three volunteers, at least two of whom are unrelated (in other words, not your sister, spouse, parent, or child), and at least one of whom is female.
As indicated on the chart, two volunteers are required for 12 Daisies and one more volunteer for up to six more girls. You have 17, so you need three volunteers.
If, however, you have 17 Cadettes attending a group meeting, you need only two unrelated volunteers, at least one of whom is female (because, on the chart, two volunteers can manage up to 25 Cadettes). In addition to the volunteer‐to‐girl ratios, please remember that adult volunteers must be at least 18 years old or at the age of majority defined by the state, if it is older than 18. Adult supervision for all girls also extends to any online activity. For additional information on online safety, please consult:  The "Computer/Online Use" Safety Activity Checkpoints  Girl Scout Internet Safety Pledge  Digital Cookie Terms & Conditions for Girls, Digital Cookie Terms & Conditions for Parents/Guardians and Digital Cookie Terms & Conditions for Volunteers
T293/8‐2018 Page 19 of 84 Following Girl Scouts' Safety Guidelines Every adult in Girl Scouting is responsible for the physical and emotional safety of girls, and we all demonstrate that by agreeing to follow these guidelines at all times. 1. Follow Safety Activity Checkpoints. Instructions for staying safe while participating in activities are detailed in Safety Activity Checkpoints, available on the council website. Read the checkpoints, follow them, and share them with other volunteers, parents, and girls before engaging in activities with girls. 2. Arrange for proper adult supervision of girls.
Your group must have at least two unrelated, approved adult volunteers present at all times, plus additional adult volunteers as necessary, depending on the size of the group and the ages and abilities of girls. Adult volunteers must be at least 18 years old (or the age of majority defined by the state, if it is older than 18) and must be screened and approved by the council before volunteering. One lead volunteer in every group must be female.
3. Get parent/guardian permission. When an activity takes place that is outside the normal time and place, or a topic is discussed that could be considered sensitive, advise each parent/guardian of the details of the activity and obtain permission for girls to participate. 4. Report abuse. Sexual advances, improper touching, and sexual activity of any kind with girl members are forbidden. Physical, verbal, and emotional abuse of girls is also forbidden. The council's Volunteer Policies provide guidelines for reporting concerns about abuse or neglect that may be occurring inside or outside of Girl Scouting.
5. Be prepared for emergencies. Work with girls and other volunteers to establish and practice procedures for emergencies related to weather, fire, lost girls/volunteers, and site security. Always keep handy a well‐ stocked first‐aid kit, girl health history forms, and contact information for girls' families. 6. Travel safely. When transporting girls to planned Girl Scout field trips and other activities that are outside the normal time and place, every driver must be an approved adult volunteer, age 21 or over, and have a good driving record, a valid license, and a registered/insured vehicle.
Insist that everyone is in a legal seat and wears their seat belt at all times and adhere to state laws regarding booster seats and requirements for children in rear seats.
7. Ensure safe overnight outings. Prepare girls to be away from home by involving them in planning, so they know what to expect. Avoid having men sleep in the same space as girls and women. During family or parent‐daughter overnights, one family unit may sleep in the same sleeping quarters in program areas. When parents are staffing events, daughters should remain in quarters with other girls rather than in staff areas. 8. Role‐model the right behavior. Never use illegal drugs. Don't consume alcohol, smoke, or use foul language in the presence of girls. Do not carry ammunition or firearms in the presence of girls unless given special permission by your council for group marksmanship activities.
9. Create an emotionally safe space. Adults and volunteers are responsible for making Girl Scouting a place where girls are as safe emotionally as they are physically. Protect the emotional safety of girls by creating a team agreement and coaching girls to honor it. Agreements typically encourage behaviors like respecting a diversity of feelings and opinions; resolving conflicts constructively; and avoiding physical and verbal bullying, clique behavior, and discrimination. 10. Ensure that no girl is treated differently. Girl Scouts welcomes all members, regardless of race, ethnicity, background, disability, family structure, religious beliefs, and socioeconomic status.
When scheduling, helping plan, and carrying out activities, carefully consider the needs of all girls involved, including school schedules, family needs, financial constraints, religious holidays, and the accessibility of appropriate transportation and meeting places.
T293/8‐2018 Page 20 of 84 11. Promote online safety. Instruct girls never to put their full names or contact information online, engage in virtual conversation with strangers. Girls should never arrange in‐person meetings with online contacts, other than to deliver cookies and only with the approval and accompaniment of a parent or designated adult. On group websites, publish girls' first names only and never divulge their contact information. Teach girls the Girl Scout Online Safety Pledge and have them commit to it.
12. Keep girls safe during money‐earning activities. Girl Scout cookies and other council‐sponsored product programs are an integral part of the program.
During Girl Scout product sales, you are responsible for the safety of girls, money, and products. In addition, a wide variety of organizations, causes, and fundraisers may appeal to Girl Scouts to be their labor force. When representing Girl Scouts, girls cannot participate in money‐earning activities that represent partisan politics or that are not Girl Scout–approved product sale programs and efforts.
T293/8‐2018 Page 21 of 84 Chapter 1: Sharing Your Unique Gifts No matter how you volunteer with Girl Scouts, your investment of time and energy will pay back tenfold. With your help, girls will be able to identify issues they care about and work with one another to resolve them. Your interests and life experiences make you the perfect person to be a new kind of partner for girls, someone who creates a safe environment where they can work together, and each girl feels free to work toward her highest aspirations. Have no doubt, you, and nearly one million other volunteers like you, are helping girls make a lasting impact on the world.
Understanding Your Role as a Girl Scout Volunteer Your most important role as a Girl Scout volunteer is to be excited about everything this opportunity affords you: a chance to help girls succeed, play a critical role in their lives, and watch them blossom! You also want to be someone who enjoys the activities you'll be embarking on with the girls—whether you're volunteering at a camp, working with girls who are traveling, or partnering with girls on a short‐term series on a topic that interests you.
As a Girl Scout volunteer, you'll serve as a partner and role model to girls. You'll also work closely with a co‐ volunteer, because two volunteers must be present at all times when working with girls, and at least one of those volunteers must be female and not related to the other adult.
This is an important distinction that bears repeating: Men can serve as troop volunteers, but an adult female who is not related to the other volunteer must be present at all times, and only in cases of emergency is a girl to be alone with only one volunteer. Remember to also check the volunteer‐to‐girl ratios in the Quick‐Reference Guide and the "Staying Safe" chapter of this handbook.
In More than 'Smores: Success and Surprises in Girl Scouts Outdoor Experiences, the Girl Scout Research Institute (GSRI) has described the role of Adult Volunteers: "Because everything girls do outdoors in Girl Scouts must be supported by an adult, these results speak indirectly to adult volunteers and their preparation. To get girls outdoors more regularly, Girl Scouts need adult volunteers who encourage and promote outdoor experiences. Communicating to volunteers and parents that casual outdoor experiences are effective ways of giving girls opportunities to build competencies and try new things may be the key to opening the gateway for all Girl Scouts to participate in the outdoors on a more regular basis." (2014, p.27) Your Responsibilities Your other responsibilities as a Girl Scout volunteer include:  Accepting the Girl Scout Promise and Law  Understanding the Three Keys to Leadership that are the basis of the Girl Scout Leadership Experience: Discover, Connect, and Take Action  Sharing your knowledge, experience, and skills with a positive and flexible approach  Working in a partnership with girls so that their activities are girl‐led, allow them to learn by doing, and allow for cooperative (group) learning; you'll also partner with other volunteers and council staff for support and guidance  Organizing fun, interactive, girl‐led activities that address relevant issues and match girls' interests and needs  Providing guidance and information regarding Girl Scout group meetings with girls' parents or guardians on a regular and ongoing basis through a variety of tools, including email, phone calls, newsletters, blogs, other forms of social media, and any other method you choose  Processing and completing necessary forms and other paperwork, such as permission slips
T293/8‐2018 Page 22 of 84  Communicating effectively and delivering clear, organized, and vibrant presentations or information to an individual or the group  Overseeing with honesty, integrity, and careful record‐keeping the funds that girls raise  Maintaining a close connection to your volunteer‐led area or service unit team as well as your local membership director by attending area meetings on a regular basis  Facilitating a safe experience for every girl Your Volunteer Support Team In your role as a Girl Scout volunteer, you'll team up with other‐volunteers, parents/guardians, members of the community, council staff, and others who have expressed interest in working alongside you.
The adult guide of each Journey gives you tips and guidance for creating a friends‐and‐family network to support you all along the way. The other volunteers on your support team may help by:  filling in for you;  arranging meeting places;  being responsible for communicating with girls and parents/guardians;  locating volunteers with special skills to facilitate a special meeting;  assisting with trips and chaperoning;  building girls' outdoor skills and experiences; and  managing group records and finances.
If you have a large support team, the first thing you'll want to do is meet with this group and discuss what brought each of you to Girl Scouts, review your strengths and skills, and talk about how you would like to work together as a team. You might also discuss:  When important milestones will happen (Girl Scout cookie activities, field trips, travel plans, events, dates for other opportunities) and how long the planning process will take  When and where to meet as a group of volunteers, if necessary  Whether, when, where, and how often to hold parent/guardian meetings  Whether an advance trip to a destination, event site, or camp needs to happen Remember to call on your volunteer support team, service unit team and local council staff member for help.
They can help you observe a meeting, assign you a mentor, help with forms, assist you with opening a bank account, plan your first meeting, and so on. Also plan to attend service unit or leader meetings—usually held several times throughout the year—they provide excellent opportunities to learn from other volunteers. Taking Advantage of Learning Opportunities Girl Scouts strives to provide you with the necessary information and knowledge to successfully manage your group of girls and to let you know how and where you can get additional information on certain topics when you want to learn more.
Volunteer learning is offered in a variety of ways to best meet the different learning styles of our volunteers: written resources, face‐to‐face learning, interactive online learning—and additional methods are being developed and introduced all the time. For more information on the council's volunteer training program and upcoming courses, be sure to visit the Volunteers page on the council website. Knowing How Much You're Appreciated Whatever your volunteer position, your hard work means the world to girls, council staff, and to Girl Scouts of the USA. We're calling on all members of society to help girls reach their full potential, and you've answered that call.
So, thank you, from the bottom of our hearts.
Just as you'll receive support throughout your volunteer experience, when you reach the end of the term you signed up for, you'll talk with your support team about the positive parts of your experience, as well as the challenges you faced, and discuss whether you want to return to this position or try something new. The end
T293/8‐2018 Page 23 of 84 of your troop year, camp season, overseas trip, or series/event session is just the beginning of your next adventure with Girl Scouting! If you're ready for more opportunities to work with girls, be sure to let your council support team know how you'd like to be a part of girls' lives in the future—whether in the same position or in other ways.
Are you ready to organize a series or event? Take a trip? Work with girls at camp? Work with a troop of girls as a year‐ long volunteer? Share your skills at a council office, working behind the scenes? The possibilities are endless and can be tailored to fit your skills and interests.
Volunteer Appreciation Month April is Volunteer Appreciation Month and includes a special week that has been set aside especially for you. The week centers on the long‐standing National Girl Scout Leaders' Day (April 22). In addition, Girl Scouts also celebrates Volunteers Make a Difference Week, in conjunction with Make a Difference Day, which takes place during the weekend in autumn that we set our clocks back.
T293/8‐2018 Page 24 of 84 Chapter 2: Girl Scouting as a National Experience Now that you're a Girl Scout volunteer, you belong to a network of more than 1 million adults who share an important commitment: to help Girl Scouts deliver its mission of building girls of courage, confidence, and character who make the world a better place.
During your time as a volunteer, you will play an important role in building girl leaders by guiding girls through the Girl Scout Leadership Experience (GSLE). The GSLE is the foundation of all Girl Scout program activities, and encompasses what girls do in Girl Scouts, how they do it, and how they will benefit from their participation.
Through our national curriculum, girls learn about themselves and their values, and stretch to seek and meet challenges beyond what they might in other settings. They also learn to connect with friends, family, and the community to create positive relationships and band together on issues of importance to them. Girls are challenged to look and think critically at the world around them and consider how they can best address significant problems they are passionate about solving. When girls participate in the GSLE, they experience 5 measurable leadership benefits or "outcomes" – ultimately resulting in Girl Scouting achieving its mission.
No matter where girls live or what their age or background, as Girl Scouts they are part of a powerful, national experience.
What Girl Scouting Does for Girls Girl Scouting guides girls to become leaders in their daily lives, their communities, and the world—helping them become the kind of person exemplified by the Girl Scout Law. When girls—as the Girl Scout Law states— are "honest and fair," when they "use resources wisely," and know how to be "courageous and strong," they can be more successful in everything they do. It may start in school and on sports teams, but research shows that the courage, confidence, and character they develop as Girl Scouts follows them throughout their lives. Girl Scouting has a practical approach to helping girls become leaders:  When girls lead in their own lives, they Discover their values, skills, and the world around them.
This helps them grow more confident and use their abilities to help themselves and others.  When girls lead in their communities, they Connect with other people in a multicultural world. This helps them care about, inspire, and team with others locally and globally.  When girls lead in the world, they Take Action to make the world a better place. They learn how to identify problems in their community and create solutions to fix them.