Welcome Covered California Qualified Health Plans 2021 Plan Updates - April 20, 2021 - California's Health Benefit Exchange
Page content transcription
If your browser does not render page correctly, please read the page content below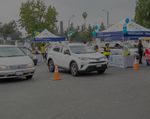 WEBINAR HOUSEKEEPING
                    The agenda, breakout room links and troubleshooting guide can be found at
                    https://hbex.coveredca.com/toolkit/webinars-briefings/.
                    •   All participants will be in listen-only mode.
Participants        •   Questions for presenters can be sent to kickoffevents@covered.ca.gov .
Dial in by phone:   •   Any questions not answered during the webinar will be addressed in an
 1-408-638-0968         FAQ which will be sent to all registrants approximately two weeks after the
  Meeting ID:           event.
 867 0606 9878      •   Today's virtual meeting will be recorded and sent via agent and community
                        partners alerts
                    •   The recording will also be available in two to three business days via
                        https://hbex.coveredca.com/toolkit/webinars-briefings/.

                    Refer to the Zoom Troubleshooting Guide found in your Eventbrite email or
  Technical
                    http://www.hbex.coveredca.com/troubleshoot . Email the Outreach & Sales team at
  Difficulties      kickoffevents@covered.ca.gov.

                                                                                                      2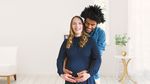 L.A. CARE HEALTH PLAN
         Alexander Li, M.D.
        Deputy Chief Medical Officer

        Melissa M. Gutierrez
   Sales & Business Development Director

                                           3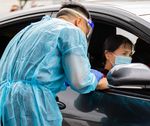 Presenters:
Dr. Alex Li
Deputy Chief Medical Officer

Melissa Gutierrez,
Director of Sales and Business Development
L.A. Care is a public option that is meeting the desired goal — a plan that is providing access to
quality health care at an affordable price to a greater number of people. - John Baackes, CEO

                                              L.A. Care Health Plan serves more than 2.36 million
                                              members in Los Angeles County, making it the largest
                                              publicly-operated health plan in the country.

                                              • L.A. Care Health Plan is the public option participating in
                                                Covered California.

                                              • L.A. Care is competitive in the commercial marketplace,
                                                as it is now fourth in the state in Covered California
                                                membership.

                                              • L.A. Care offers some of the most affordable options on
                                                the Covered California exchange.

                                                                 2019 Marketing Campaigns Strategy | 5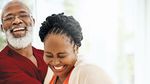 Network-A Focus on Los Angeles
                                                                 County and Angelenos
Access to one of the largest provider networks among Covered California™ plans and in Los Angeles County. We're making
health care easier to access. With a network of over 60 hospitals, 3,000 physicians and 1,600 pharmacies there's most likely
an L.A. Care provider close by.
• UCLA, OPTUM, HCLA,                         • CVS Minute Clinic, Teladoc,                 • 5 Community Resource
  AltaMed, Preferred IPA, etc.                 Beacon Health Options                         Centers (CRCs)

                                                                                                   60+
                                                                                                 Hospitals

                                                                                                 3,000+
                                                                                                 Physicians

                                                                                                 1,600+
                                                                                                 Pharmacies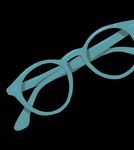 American Rescue Plan and L.A. Care Covered
    The American Rescue Plan has positioned LA Care to provide greater affordability to even
                             more Los Angeles county residents.

•    Value of network and ARP Subsidies strengthen L.A. Care, by offering the most affordable Silver Plan in Region 15.

•    Communication Plan
       • Subsidy notification insert (May Invoice)
       • LACCD Off-Exchange Opportunities
       • Subsidy alert for May Premiums (Member Portal)
       • Member Services, Broker, and Internal Sales FAQ for Member Communications

•    Refreshed OEP Media Marketing and Collateral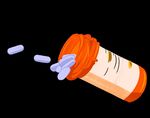 COVID-19

Goals
• To build trust in the safety of the COVID-19 vaccine by dispelling common myths and sharing facts about
  the vaccine's safety and availability so that community members decide to — and know how and when to
  — get vaccinated.
• To assist eligible members in accessing the vaccine when it becomes available to them.
• To be true to our mission as a public health plan, by supporting public health efforts to end the pandemic.

Strategy
To position L.A. Care as a reliable source of truth about the COVID-19 vaccine by providing information
while being respectful of the histories of the communities that we are serving, so that people can make an
informed decision about getting vaccinated.
Messaging and tactics will roll out in phases in alignment with the state and county public health
departments approved tiers and target populations that are identified by the COVID-19 vaccination
program in Los Angeles County.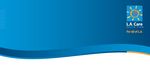 Addressing Health Equity before and during the
                      pandemic

    • Helping to end the pandemic
         • Supporting public health efforts
         • Community and political advocacy
    • Supporting our community
         • Greater than $300 Million in Grants:
               • Healthcare coverage (Healthy Kids 0-5
                  year olds from 2003 to 2016)
               • Clinical services/office equipment
               • Housing, school supplies and Food
    • Supporting our providers
         • Greater than $30 Million Dollars to recruit
           providers (Elevating Safety Net)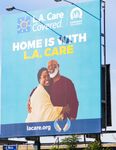 Community Resource Centers (CRC) Vaccination Clinics
          • 1,000 doses per clinic x 16 clinics
              • 16,000 total doses
          • Johnson & Johnson vaccine
          • Targeted member outreach by zip code
              • Staff calls to high-risk members
              • Targeted social media campaign on
                standby
          • Walk-up, drive-thru, and drop off
            options offered
          • Members will be able to use their
            transportation benefit to get to their
            vaccine appointment
Here Then, Here Tomorrow

Enrollment Team 855.222.4239
 • 8am-5pm, Monday – Friday.

Member Services 855.230.2327
 • 24 hours, 7-days a week

Broker Support                 855.248.7778
 • 8am-5pm, Monday – Friday.
OSCAR HEALTH PLAN
          Jesse Hendon
  Market Director West Coast IFP Sales

                                         13
OSCAR | ARP
Covid updates
COVID Vaccines, what
we're hearing and how
we're helping to keep
calm and vaccinate
COVID Vaccine

What we're hearing from members
InboundTrends
● January: Coverage, Eligibility &Availability
● February: Eligibility & Scheduling Logistics
● March: Scheduling; Logistics & Side Effects

RTM Campaign
● Activated for eligible / high risk members
● Top reasons members are unsure or will not get the
  vaccine
   ○ 22% - do not feel it is safe
   ○ 8% - healthy and do not need it
   ○ 7% - worried about side effects
   ○ 7% - do not believe vaccines work
   ○ 4% - already had Covid
                                                       3
COVID Vaccine

Outbound campaigns
1) Vaccine-focused educational email
        ○ Outbound members (English & Spanish)
        ○ Focus: General COVID resources & FAQs
         ○ 44% open rate

2) Eligible / high risk member email
        ○ Using claims data hit high risk members
        ○ Focus: Eligibility routing & FAQs
        ○ 48% open rate (benchmark: 41-44%)

3) 2nd dose reminders
        ○ Hit all members for second appt reminders
        ○ Focus: side effects, FAQs, virtual UC
         ○ 58% open rate

                                                      4
COVID Vaccine

Digital Experience
Website
● 7 vaccine-specific FAQs
● 5 vaccine-focused blog posts / provider
      videos featuring Dr. Reznick
● 18 linked State Depts of Health for eligibility*
● 7 linked vaccine scheduling tools / finders
● Traffic on /covid19 pages has increased
     217% in first 2 weeks in March

Care Router
● Pharmacy search banner routes vaccine
      searches to website tools
● CVS COVID vaccine network tagging

                *Most clicked on page                5
Culturally Competent Care
Grant & Network Expansion
CULTURALLY COMPETENT CARE GRANT

Culture Care
California
Culture Care is a telemedicine startup that links Black
patients to Black doctors by creating specific services
to compensate for gaps in healthcare that
disproportionately affect Black people, such as
maternal and infant mortality.

This grant will help fuel growth of physicians on their
roster who are delivering care and expand their market
to more patients in Southern California, with a focus
on delivering unique telemedicine services to
supplement care for Black women and birthing
people.

                                                          7
Oscar is proud to announce the addition of Korean
American Medical Group to our panel of physicians in
LA and OC.

KAMG has proudly serviced the Southern CA Korean
community for over 30 years and we are excited to be their
first health insurance partner that is dedicated to the
Covered CA population

We believe that KAMG's established commitment to high
quality care and Oscar's mission to bring high quality care
to everyone is the perfect match.
Any more
questions?
Email Jesse Hendon at
jhendon@hioscar.com!

                        9
SHARP HEALTH PLAN
      Trent Fields
     Account Executive

                         23
Individual & Family Plans
Trent Fields I Account Executive – April 20th 2021
Agenda
• Sharp Health Plan
• Sharp Health Plan Vaccine Support
• American Rescue Support
• IFP team
Sharp is an integrated                                       Built on a foundation of common systems
 delivery system                                              and organizational infrastructure
                                                                                                          Sharp Health Plan

· Not-for-profit serving 3.2 million
  residents of San Diego County
· Largest health care system in
  San Diego with highest market
  share
· 3 decades of capitation experience
                                                                      Sharp Rees-Stealy                                                  Sharp Community
                                                                        Medical Group                                                      Medical Group
· Fully licensed health plan serving
  the San Diego MSA for 25 years
   · 145,000 total covered lives
                                                                                                               Hospitals
   · Nationally recognized for quality and
     service
   · Below market-medical cost trend
     and administrative costs
                                                              Quality &       Physician      Customer     Population       IT   Leadership    Financial   Data /Claims
                                                                Clinical     Leadership     Experience      Health                           Alignment
                                                             Effectiveness                               Management

Sharp
 AprilHealth
      21, 2021
             Plan | sharphealthplan.com      Sharp Health Plan | Confidential – not for public distribution                                                        26
Highest member-rated health plan

                                                 Sharp Health Plan is the highest member-rated in California
                                                 among reporting California health plans for:
                                                 Health Plan | Health Care | Personal Doctor | Specialist

  * To learn more about our accolades, go to sharphealthplan.com/honors.

Sharp
 AprilHealth
      21, 2021
             Plan | sharphealthplan.com              Sharp Health Plan | Confidential – not for public distribution   27
Customer leadership position in the market

                Member                      Employer                                            Broker            Provider

                90th                        91%                                               93%                 90th
          percentile member               overall employer                                  overall broker    percentile provider
              satisfaction                  satisfaction                                     satisfaction         satisfaction

Sharp
 AprilHealth
      21, 2021
             Plan | sharphealthplan.com      Sharp Health Plan | Confidential – not for public distribution                         28
Sharp HealthCare access
                                            Sharp Health Plan is Covered California's
                                            only full access to Sharp HealthCare and
                                                      Sharp Medical Groups

Sharp
 AprilHealth
      21, 2021
             Plan | sharphealthplan.com         Sharp Health Plan | Confidential – not for public distribution   29
Network Comparison
                                                                                                                  Performance   Premier
                 Sharp Rees-Stealy Medical Group                                                                       X           X
 Medical         Sharp Community Medical Group                                                                         X           X
 Groups          Sharp Community Medical Group - Arch                                                                  X
                 Sharp Community Medical Group - Graybill                                                              X
                 Sharp Community Medical Group - Graybill Temecula                                                     X
                 Sharp Community Medical Group - Inland North                                                          X
                 Rady Children's Health Network / Children's Physicians Medical Group                                  X
                 Palomar Medical Center                                                                                X           X
                 Palomar Medical Center Poway                                                                          X           X
                 Rady Children's Hospital (2 locations)                                                                X           X
                 Sharp Chula Vista Medical Center                                                                      X           X
                 Sharp Coronado Hospital and Healthcare Center                                                         X           X
Hospitals        Sharp Grossmont Hospital                                                                              X           X
                 Sharp Mary Birch Hospital for Women & Newborns                                                        X           X
                 Sharp Memorial Hospital                                                                               X           X
                 Sharp Mesa Vista Hospital                                                                             X           X
                 Temecula Valley Hospital                                                                              X           X
                 Inland Valley Medical Center                                                                          X
                 Rancho Springs Medical Center                                                                         X

April 21, 2021                               Sharp
                                              SharpHealth
                                                    HealthPlan
                                                            Plan | | 1-858-499-8300
                                                                      Confidential – not
                                                                                      | for
                                                                                         sharphealthplan.com
                                                                                            public distribution                           30
We've got you covered
                                           Around town, across the world, and around the clock.

                                                                   SMS / Text Reminders                                                                  Emergency
                                                                                                                                                           Travel
                                             Hospitals &         Video Visits / TeleHealth            Urgent Care Facilities
                                                                                                                                                          Services
                                           Emergency Rooms
                                                                   After-Hours Nurse Line                                      MinuteClinic
                            Primary &
                                                                       Online Portals
                          Specialty Care
                                                                      Health Coaching
      Pharmacy Partners                                                                                                                       Wellness

April 21, 2021                                       Sharp
                                                      SharpHealth
                                                            HealthPlan
                                                                    Plan | | 1-858-499-8300
                                                                              Confidential – not
                                                                                              | for
                                                                                                 sharphealthplan.com
                                                                                                    public distribution                                       31
Get the care you need, when you need it
  To access the latest information regarding getting the care you need while
  staying safe, we invite you to visit sharphealthplan.com/covid19, our
  dedicated COVID-19 resource center

                         After-Hours Nurse Advice
                         Registered nurses are available through Sharp Nurse
                         Connection® after hours and on weekends. They can talk with
                         you about an illness or injury, help you decide where to seek care
                         and provide advice on any of your health concerns.

                         MinuteClinic®
                         MinuteClinic is the walk-in medical clinic located inside
                         select CVS Pharmacy® stores. MinuteClinic provides
                         convenient access to basic care without an appointment.1

                         Video and phone visits
                         Get the care you need from wherever you are with a video or
                         phone visit, also known as telehealth. Call your PCP's office
                         for the latest telehealth service information.2

 1 Your share of the cost for a MinuteClinic visit is equal to what you pay for a PCP office visit (deductible may apply). There is no copayment for flu vaccinations
 2 Select doctors offer this service. Please note, telehealth is not available for all services, please contact your primary care physician to learn more.

April 21, 2021                                                                    Sharp
                                                                                   SharpHealth
                                                                                         HealthPlan
                                                                                                Plan | |1-858-499-8300
                                                                                                          Confidential – not
                                                                                                                          | for
                                                                                                                             sharphealthplan.com
                                                                                                                                public distribution                     32
Sharp Health Plan Vaccine Support
     Sharp Weekly Email Updates

     Sharp Vaccination Program Update
     Sharp has administered 360,916 first and second doses of the COVID-19 vaccine
     to employees, providers, patients, volunteers and community members. That's
     an increase from last Friday's total of 326,892 doses administered. To date,
     Sharp vaccination centers have administered COVID-19 vaccines to
     approximately:
     20,800 Sharp team members
     30,000 educators
     215,800 patients and area residents

     www.sharphealthplan.com/covid-19

April 21, 2021                       Sharp
                                      SharpHealth
                                            HealthPlan
                                                    Plan | | 1-858-499-8300
                                                              Confidential – not
                                                                              | for
                                                                                 sharphealthplan.com
                                                                                    public distribution   33
Grossmont Center/Vaccine Support

Sharp
 AprilHealth
      21, 2021
             Plan | sharphealthplan.com   Sharp Health Plan | Confidential – not for public distribution   34
Chula Vista/Vaccine Support

Sharp
 AprilHealth
      21, 2021
             Plan | sharphealthplan.com   Sharp Health Plan | Confidential – not for public distribution   35
American Recovery Plan Support Plan
 · How the Plan is promoting extended SEP enrollment through May
     · Reaching out to Sharp members list of Non Payment
     · Reaching out to brokers member list of Non Payment
     · Contact all Off Exchange members
     · Employer Groups Individuals list of Non Payment
     · Continued efforts with Sharps Medical Groups and ARP

Sharp
 AprilHealth
      21, 2021
             Plan | sharphealthplan.com   Sharp Health Plan | Confidential – not for public distribution   36
Sharp's IFP Team
                                       Consider us your personal
                                         health care assistant®

                  Kelly Johnson           Trent Fields                      Trisha Maatubang               Georgina Herrera
                 Account Executive      Account Executive                     Sales Associate               Sales Associate

                                  Sharp Health Plan                            Covered California (subsidy-eligible)
                                sharphealthplan.com                            CoveredCA.com
                                    1-858-499-8211                             1-800-300-1506

April 21, 2021                        Sharp
                                       SharpHealth
                                             HealthPlan
                                                     Plan | | 1-858-499-8300
                                                               Confidential – not
                                                                               | for
                                                                                  sharphealthplan.com
                                                                                     public distribution                      37
CHINESE COMMUNITY HEALTH PLAN
           (CCHP)
                Wil Yu
         Chief Operating Officer

                                   39
Virtual Statewide Carrier Meeting
April 20, 2021

hello@cchphealthplan.com
San Francisco
                                                                            San Mateo
                                                                   South San Francisco
                                                                               Daly City
                                                                             San Bruno

A Local Health Plan for
                                                                               Brisbane
                                                                                  Colma
San Francisco and San Mateo Counties                                       Burlingame
                                                                               Millbrae
                                                                            San Mateo
                                                                            Foster City
                                                                          Hillsborough
                                                                                  Pacific
                                                                       Half Moon Bay
                                                                                Belmont
                                                                            San Carlos
    Exclusive       Community                       Joy of              Redwood City
   Local Focus        First                  Health and Wellness
                                                                           Menlo Park

 130-year old, not-for-profit healthcare system
                            hello@cchphealthplan.com
Balance – Higher Value, Lower Cost

•   HMO Product
•   Priced and adapted for the Local COVID19 Economy
•   Easier Access to Care
•   Care Coordination of Integrated System

                          hello@cchphealthplan.com
Physicians
                                                             Hill Physicians
                                                              One Medical
                                                        Jade Medical Group

Balance Providers - Choice & Flexibility                        Hospitals &
                                                              Care Facilities
                                                                       UCSF
•   7,000+ Physicians in-network                                     Sutter
•   Diversity - High % Bi-lingual, fully fluent              Dignity Health
                                                           Chinese Hospital
•   Network designed to mirror our members                            Seton
•   Wide range of San Francisco, San Mateo                         Sequoia
                                                          Stanford Hospital
    County hospitals

                             hello@cchphealthplan.com
Sensitivity to Culture

• Over 60% of CCHP's enrollees identified a
  non-English language as their primary language
• Languages represented include Chinese
  (Cantonese and Mandarin), Spanish,
  Vietnamese, Tagalog, Japanese, and Korean

                         hello@cchphealthplan.com
COVID-19 Engagement for the Community

• Extensive outreach with cultural and
 language sensitivity
• Premium Reduction and Cost Sharing
 Waiver
• COVID – 19 Testing
• COVID – 19 Vaccinations

                            hello@cchphealthplan.com
Balance Plans are now more affordable for More
Members!
• Due to American Rescue Plan Subsidy and New Open
 Enrollment Period through rest of year
• We will respond with:
   • In-person Member Services &
     multi-cultural Open Enrollment Centers
   • Increased Advertising Media in multiple language
   • Urgent Member Communication

                                hello@cchphealthplan.com
VALLEY HEALTH PLAN
       Ashley Bejarano
  Sales & Broker Relations Manager

                                     47
WESTERN HEALTH ADVANTAGE
           Michele Lehuta
       Government Programs Director

                                      65
AUTO TRANSITION
     MAIN ROOM
FOR MEETING CLOSURE

                      76