TO BENDIGO TAFE EVERYTHING YOU NEED TO KNOW ABOUT STUDYING WITH US
Page content transcription
If your browser does not render page correctly, please read the page content below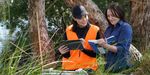 Contents
Let's get you started               4
Services you can enjoy               7
Student engagement and retention    11
Our commitment to you               14
Policies that affect you            15
Our expectations of you             16
Important things you need to know   18
Fees                                24
2018 calendar                       26
What is not OK                      27
Campus locality maps                28
Campus building maps                30

2   Welcome to Bendigo TAFE
Congratulations
You are now one of us
We're really pleased that you've decided to      Of course there are many other benefits
join the Bendigo TAFE community.                 to being a Bendigo TAFE student. Take
                                                 the time to look through this handbook
Bendigo TAFE is widely regarded as a leader
                                                 and discover for yourself why thousands
in practical education and training that
                                                 of others like you have made the choice to
delivers real results.
                                                 study at Bendigo TAFE.
Whether you're after a new job, pay rise,
                                                 Get ready for a big 2018 – it's going to be
a study pathway or something completely
                                                 a year of opportunities to reach your full
different, we have the courses, teachers and
                                                 potential. Don't forget to celebrate all of
facilities to get you there.
                                                 your achievements, no matter how small or
We provide an environment where you can          big, throughout the year.
socialise, relax and access a range of student
                                                 Good luck!
engagement and retention services, such as
counselling, disability, welfare and Libraries
to help you manage your study, work and
family commitments.

                                                                           bendigotafe.edu.au   3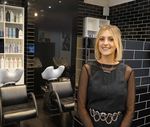 Let's get you started
As a new student, it's definitely an exciting time for you to
start a brand new chapter in your life. We are here to help
                                                                Information technology
you get the most out of your student experience and help        Student account
you settle in with minimal disruption. We've listed below
                                                                Some courses require you to use Bendigo TAFE
the most important information so that you get off to the
                                                                information technology resources. For assistance in
best start possible.
                                                                setting up an account, book an information session
                                                                through the Library or ask your teacher for assistance.
Creating your Unique Student Identifier                         A step by step guide is also displayed in the student

(USI)                                                           computer labs. When you set up your account, you will
                                                                be asked to agree to Bendigo TAFE terms and conditions.
A USI is a number unique to you, consisting of numbers          The terms and conditions are in place to ensure that
and letters.                                                    Bendigo TAFE students have equitable access to services
                                                                that are used in an ethical way.
The USI will give you online access to your training records
and results (transcript) through your online USI account.       Usage and storage
It is required if you are a new or continuing student
                                                                Bendigo TAFE Infrastructure and Information Technology
undertaking a nationally recognised training course.
                                                                Unit staff can monitor activities such as downloads from
When applying for a job or enrolling in further study,          the internet and email transmissions. You should be aware
you will often need to provide your training records and        that failure to abide by Bendigo TAFE's Information
results. One of the main benefits of the USI is that you        Technology Usage Policy could result in loss of access
will have easy access to your training records and results      privileges or even suspension from your course.
throughout your life.
                                                                Limited storage space for files is available to all students.
You can access your USI account online from a computer,         Use of Bendigo TAFE's network does not guarantee
tablet or smart phone anywhere, anytime.                        backup of student data. It is vital to make copies of
                                                                important work. Upon completion of a course, Bendigo
You can find out more information on USI here.
                                                                TAFE will permanently delete a student account and data
You must provide a USI when you enrol otherwise you will        files after three months.
not be able to receive a certificate when you complete
your course or a statement of attainment if you complete
less than a full course.

A valid USI must be provided at the time of enrolment to
ensure your enrolment is processed in a timely manner.

Apply for your USI number.

Student identification (ID) card
Your name, photo and student number is printed on
your student ID card and it's your primary source of
identification during your time with us. Your student ID
card is used for various purposes including use of library
resources as well as photocopying and printing.

You are required to carry your student ID card at all
times whilst on campus and present it upon request by a
Bendigo TAFE staff member.

Should you lose your card; a replacement card can be
obtained from the information centre at a cost of $15.

4    Welcome to Bendigo TAFE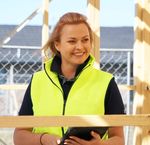 Accessing MyLearning
                                                           MyLearning is our online learning management system
                                                           which will allow you the flexibility to learn at a time and
                                                           place which suits you.

                                                           All you need to access MyLearning is a computer (with
                                                           some minimum software requirements), and a connection
                                                           to the Internet.

                                                           • Your MyLearning account is created automatically after
                                                             you enrol.
                                                           • If your teacher is using MyLearning, they will then enrol
                                                             you into a range of units within your course of study.
                                                           The types of learning resources available for each unit will
                                                           differ and may include:

                                                           • online information booklets

Student portal                                             • videos
                                                           • interactive presentations
The student portal is an online resource and one-stop-
                                                           • forums
shop for all your needs. It's your gateway to regular
updates on what's happening on campus, important           • quizzes
support resources and assessment results.                  • assessments
From the student portal you can access and navigate your   • checklists and more
way through to:
                                                           In some cases you may even be able to complete your
• your student email account                               final assessment online.
• learning support information                             Although you may be learning online either on or off-
• MyLearning                                               campus, you'll always have access to teachers and
                                                           support to assist you. You can find instructions on how
• E-library and resources
                                                           to access the MyLearning student manual, found on the
• Student Engagement and Retention services                student portal or can be accessed here.
• policies and procedures
• academic results through Banner under 'My Studies'
To access the student portal while on campus, simply log
into any computer and click on the student portal icon,
which is available on all campus desktops.

To access from home
Visit bendigotafe.edu.au and click on the student portal
link on the top of the homepage. You will then need to
type in your student ID and password to log in.

Logging into your student email account
Your student email account will be set up at the time of
your enrolment and can be accessed from the student
portal.

                                                                                                bendigotafe.edu.au       5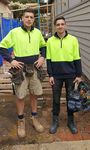 Information centre                                             Office 365
The information centres are your primary information           Office 365 is Microsoft's cloud version of Office. Office 365
point during your time with us. It's where you need to go if   offers desktop functionality with web-based convenience
you have to:                                                   supporting multiple devices, so you'll have the full
                                                               functionality of Microsoft Office suite from your iPad,
• enrol in a course
                                                               iPhone or other mobile device.
• pay your fees
                                                               How to access Office 365
• get your student identification (ID) card
                                                               1. Go to the student portal – if you are off-campus.
• amend your personal details
                                                               2. Click on the 'Email' icon
• get a withdrawal notification/refund application form
• get course information                                       3. Enter username and password to access Microsoft
                                                                  Office 365 Mail Web App
• purchase discounted movie tickets
                                                               4. You have three main options to choose from – Home,
Information centre locations:                                     Outlook and Team Site
• City campus – Building C
                                                               • By default, you will login to Microsoft Office 365 Mail
• Charleston Road campus – Building A                            Web App
• Echuca campus – Main entrance office                         Outlook
• Castlemaine campus – Main entrance office                    There are three options to choose from through the
To speak to one of our friendly and knowledgeable staff        Outlook Web App:
members, either drop into one of the Information centres
                                                               1. Inbox – directs you to Outlook Web App
or call 13 TAFE and request to speak to a customer service
representative.                                                2. Calendar – directs you to Outlook Calendar Web App

Alternatively, you can email your enquiries to the             3. Options – selecting this option opens a new Internet
information centre through this email address:                    Explorer tab which shows the account information of
enquiries@bendigotafe.edu.au                                      the user

                                                               • In the 'My Account' tab, you'll have the option to
Individual training plan                                         edit account information and change Mail settings
                                                                 according to your needs.
Your individual training plan (ITP) lists out all the course
modules that you will study this calendar year and acts
as a confirmation of your enrolment. Your ITP will have
been signed off by your teacher and yourself at the time
of your enrolment and contains your student ID number
and password which are used to access the Bendigo TAFE
computer network.

You're responsible for checking and ensuring the
information in your individual training plan is correct.
Please advise the Information centre staff of any errors
within the plan as soon as possible.

6    Welcome to Bendigo TAFE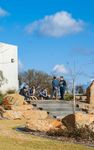 Services you can enjoy
Wireless internet access                                       For a complete list of the services, or to make an
                                                               appointment, contact: Lotus Hair and Beauty building C,
We offer free wireless internet in all classrooms, staff       level two
rooms, student common areas and external spaces.               p. 5434 1918
                                                               e. lotushairandbeauty@bendigotafe.edu.au
To access wireless internet:
                                                               w. bendigotafe.edu.au
1. Select "TAFE Public" from the available wireless
                                                               Bendigo TAFE students are eligible for a discount when
   networks and connect
                                                               making a hair or beauty appointment at Lotus Hair and
2. If your device does not automatically take you to           Beauty.
   the Acceptable Use Policy page, open your Internet
   browser and browse to a website (google.com.au) to be
   redirected to the page

3. Read through the Acceptable Use Policy and click
   Accept to be connected to the Internet

Please note the hours of availability for the TAFE Public
network

7am – 9:30pm Monday to Thursday

7am – 7pm on Friday                                            Kickham's Mill Training Restaurant
7am – 5:30pm on Saturday                                       Kickham's Mill Training Restaurant and function centre
                                                               is fully licensed and operates at the Echuca campus.
No availability on Sunday
                                                               Bookings are essential.

Cafeteria                                                      For bookings, enquiries or the restaurant schedule,
                                                               phone 5483 1320 or
The City, Charleston Road and BTEC campuses have               email kickhamsmill@bendigotafe.edu.au
independently run cafeterias that provide takeaway and
eat in food for students, staff and the general public with
both indoor and outdoor seating areas. They also offer
                                                               Employment Centre
external catering.                                             Our Employment Centre team is dedicated to assisting
                                                               you to understand and develop your employability skills
Student lounge
                                                               and helping you to find meaningful and sustainable
Student lounge areas are where you can relax between           employment. We can assist you with a range of job search
classes. Depending on the campus, facilities may include       and employment related activities and resources, and can
microwaves, fridges, TV, hot and cold water.                   also provide one-on-one assistance with job searching and
• City campus                                                  writing applications.

• Charleston Road campus                                       If you're looking for employment, our job vacancy listing
                                                               is a great place to start. The listing is updated weekly and
• Echuca campus
                                                               published online at bendigotafe.edu.au/jobs4students
• Castlemaine campus
                                                               Make an appointment to talk to us about how we can help

Lotus Hair and Beauty                                          you to find employment by contacting us on 1300 484
                                                               335 or email employmentcentre@bendigotafe.edu.au
This state of the art facility located at the City campus is
fitted out with the latest in hair and beauty equipment.
Clients of the hair salon can be treated to cuts, colours,
                                                               Learning Support
highlights, and more. While beauty clients can relax with      Our Learning Support Unit can help you with English,
body treatments, facials, manicures, pedicures and other       Maths and general study skills. The Learning Support staff
pampering treatments.                                          are available in the Library and Learning Centres or by
                                                               appointment at various campuses.

                                                               For more information, contact
                                                               learningsupport@kangan.edu.au or call 9098 5999.

                                                                                                   bendigotafe.edu.au         7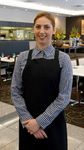 Indigenous Studies                                            Apprenticeship Support Officers
                 The Indigenous Education Unit at             The Apprenticeship Support Officer (ASO) Program
                 Bendigo TAFE is a cultural and spiritual     provides support for apprentices, aged 15 to 24, in the first
                 centre bringing together Indigenous          year of their apprenticeship.
                 cultures from across Victoria.
                                                              The ASOs provide advice and assistance on personal
Our nationally accredited Indigenous courses are a            and workplace issues and work collaboratively with the
culmination of our commitment to the integration of the       Apprenticeship Field Officers (AFOs) responsible for
Indigenous culture in everything we do. Our teachers and      regulatory advice and deliver an integrated apprenticeship
staff have created a safe and nurturing environment where     support service. For further information on the
you can learn and study a variety of courses.                 Apprenticeship Support Officer Program please contact
                                                              13 TAFE.
The IEU has dedicated Indigenous Engagement and
Support staff who can provide the Indigenous learner
with study and support options, recreational activities and   Apprenticeship Field Officers
pathways to further education and employment. Further
                                                              Apprenticeship Field Officers:
to this they can assist with the development of Indigenous
specific training programs tailored to meet the needs of      • investigate disputes between apprentices or trainees
community, organisations and employers.                         and employers

From our industry recognised courses to the flexibility       • support apprentices or trainees who are victims of
and delivery of our programs, when you study with the           workplace violence and harassment
IEU at Bendigo TAFE your needs are at the forefront of        • help providers of training and further education with
everything we do.                                               apprenticeships and traineeships
                                                              • advise and counsel apprentices or trainees and
Engagement and Capacity Building                                employers on training and other matters.

Officers                                                      Apprenticeship Field Officers work in areas based
                                                              on workplace postcodes. Your local Apprenticeship
Aboriginal or Torres Strait Islander students who enrol at    Field Officer can be contacted via the Apprenticeship
Bendigo TAFE have the opportunity to obtain support           Administration Information Line on 1300 722 603.
from the Engagement and Capacity Building Officers.
There is an Engagement and Capacity Building Officer
located at the Echuca and Bendigo City campus. The            Photocopying
Engagement and Capacity Building Officers offer support       Photocopying fees are charged separately to enrolment
to students who are enrolled in any courses across            fees. You can use all printers located in areas accessible
Bendigo TAFE, as well as any student who enrols in a          to students. You must have credit on your student ID card
course supported by the Indigenous Education Unit.            to print. To add credit to your student ID card, from a web
Their role is to support students to engage with the TAFE     browser use the link print.myselfserve.com.au and login
system, to provide support while learning and to link         with your student workstation login.
students with services and resources that are available
                                                              This payment method accepts credit card and PayPal or
within the community. This is a confidential service and an
                                                              use coins or notes in a kiosk at one of these locations:
appointment can be made through the following numbers:
Bendigo Engagement and Capacity Building Officer              Bendigo City - Building P - Library
p. 13 TAFE or 5434 1462                                       Charleston Road - Building AR, Student Area
Echuca Engagement and Capacity Building Officer
p. 13 TAFE or 5483 1340                                        Printing and copying charge rates per page
                                                                               Black &     Black &    Colour     Colour
                                                                               white       white
                                                               Paper size      A4 sheet    A3 sheet   A4 sheet   A3 sheet
                                                               Single sided    10 cents    20 cents   75 cents   $1.00
                                                               Double sided    20 cents    40 cents   $1.50      $2.00

8   Welcome to Bendigo TAFE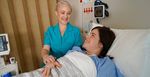 Campus parking                                                   For information about metropolitan and regional train,
                                                                 tram, bus and coach services and bookings, phone Public
Parking on the City campus is only accessible to                 Transport Victoria on 1800 800 007, 6.00am-midnight
Authorised Vehicles. Infringements will be issued to any         daily. Customers outside Australia phone +61 3 8608 5021.
illegally parked vehicles.
                                                                 Standard call costs apply. There is also a TTY facility for
Parking at the Charleston Road campus is for all Bendigo         passengers with hearing difficulties on 9619 2727.
TAFE staff and students. Parking is permitted within the
designated car parking spaces with additional spaces
being made available behind building P. There is limited
                                                                 Travel concession cards
contractor or visitor parking available on a daily basis and     Full time students are eligible for a Victorian Public
permits are available from the facilities office, building AR.   Transport Student Concession Card and Student Pass.
                                                                 For an application form please contact the Bendigo TAFE
Bendigo TAFE accepts no responsibility for any damage            Information Centre on 13 TAFE.
caused to vehicles while travelling, standing or parked on
campus grounds, or the theft of any vehicle, motor bike
or cycle, nor for any damage to or loss of accessories or        Lockers
contents.                                                        Some of the campuses have lockers for your use.
Any vehicle brought on to Bendigo TAFE grounds is                Please ask the administration staff in your area for further
required to be driven, parked and managed in compliance          information and for access to a locker. It is recommended
with the Bendigo TAFE's traffic and parking rules and            that you provide your own padlock for security and ensure
signs, and in observance of the directions of authorised         that the locker is cleared at the end of the year.
persons.

Disabled parking and access                                      Lost property
                                                                 Contact the Bendigo TAFE Information Centre or your
Disabled access is available at each campus. For more            regional campus reception as the item may have been
information, refer to the relevant campus map links              handed in. Lost property not claimed within three months
below to view the designated disabled parking spots and          is sent to the police (valuable items) or the St Vincent De
campus building access points.                                   Paul Opportunity Shop, Chapel Street, Bendigo (other
                                                                 items).
Campus maps                                                      Bendigo TAFE does not accept responsibility for the loss
Bendigo                                                          of personal possessions. You are therefore urged to take
                                                                 suitable precautions to protect your personal belongings.
Echuca
                                                                 Report any stolen or missing items to a staff member and
Castlemaine                                                      complete the security breach form (FAS004).

Bicycles                                                         Security
Bicycle racks are provided for your use. Ask a Bendigo           If you are concerned about leaving the campus alone
TAFE staff member for locations.                                 at night speak to your teacher and arrange to leave the
                                                                 class in the company of others or if available at the City
Public transport                                                 campus, a security guard.

Public Transport Victoria (PTV) provides public transport        To contact a security guard, please call 0419 749 271.
information and services for Melbourne and regional
Victoria, this includes fares and ticketing services for
trains and coaches, customer information regarding trains,
coaches and town bus services, including timetables,
useful signage, journey planning, and a dedicated call
centre.

                                                                                                     bendigotafe.edu.au        9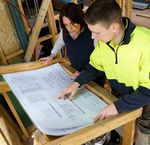 Student engagement
and retention
The Student Engagement and Retention (SE&R) team is
here to support you during your time at Bendigo TAFE
                                                              Scholarships
and to enrich your learning experience.                       The SE&R Team enables students' learning through
                                                              provision of a range of scholarships to support you in
During the year, you'll be treated to a number of free
                                                              your study choices. Find out more here.
on-campus events where you'll get the opportunity to
socialise with fellow students and make some great
friends.                                                      Student Events
All our events are posted on the student portal and           During each term SE&R hosts a student event, bringing
we'll keep you updated through regular emails and eye         together the Bendigo TAFE student and staff community,
catching on-campus posters. Make sure to check the            these events are:
student portal regularly.
                                                              Term 1: Orientation Program
SE&R is not just about the fun stuff. We also offer
                                                              Term 2: Cultural Diversity
numerous support services to help you with your studies
or personal challenges for that extra peace of mind.          Term 3: Mental Health Awareness

                                                              Term 4: Victoria Against Violence
We are here to support you
Whatever challenges you face, we can support and help         Student Volunteering
you get back on track.
                                                              Bendigo TAFEs volunteering program is available to
The Student Engagement and Retention team are                 all student and recognises students commitment as a
qualified professionals who offer you free and confidential   volunteer on or off campus. The program allows student
support anytime you need it. Just drop by for a chat at       to access free professional development training. For
any of the campuses or make an appointment when it's          more details please visit 
convenient for you.

The Student Engagement and Retention team consists of         Code of student behaviour policy
the following:
                                                              The learning environment at Bendigo TAFE encourages
Counselling                                                   and supports the participation of students from diverse
                                                              backgrounds. The environment is one of mutual trust and
Our counselling services team provide professional
                                                              confidence between students and staff, and between
support and guidance; and connect you to local services
                                                              students, where freedom of thought and expression
and resources to help you with personal matters, study
                                                              operate in a framework of respect for the rights of others.
skills, or any problems you may face on campus.
                                                              View the policy here.
Disability support
Our Disability Support team can assist you with a wide
range of resources and services that empower your
                                                              Student Orientation program
independence, assist in participation and learning to         As a new or continuing student, why not take this
achieve your goals. Whether a long term or a short term       opportunity to discover what services and support we
disability, we are here to support you.                       offer each and every Bendigo TAFE student. It's also a
                                                              great way to meet people and make new friends.
Welfare support
                                                              For a detailed Student Orientation program and dates,
Our Welfare Support Team can provide information,
                                                              visit: education.bendigotafe.edu.au/BT-Orientation
support and guidance on a range of financial and
accommodation issues as well as various other matters
such as budgeting, Centrelink advise and scholarships.

Drop by anytime to talk to us or make an appointment
with us by calling 13 TAFE.
Student welfare and accessibility policy                      Carers
Bendigo TAFE is committed to ensuring the care, safety        Bendigo TAFE recognises the diversity of its students.
and welfare of all students, in accordance with regulatory    The Carers Recognition Act 2012 (Vic) sets out principles
requirements. Bendigo TAFE strives to provide students        that support and recognise the important role of people
an equitable, inclusive, respectful learning environment      in care relationships in our community. Bendigo TAFE
that is:                                                      supports the carers in our community and recognises that
                                                              this can impact upon their studies at times.
• Free of bullying, harassment, discrimination, and
  injuries.                                                   Carers are people of any age, any ability and any
• A safe environment.                                         background. If you find that your caring role is impacting
                                                              upon your studies speak to Student Engagement and
• Structured to provide feedback and respond to any           Retention on 13 TAFE and we will work with you to ensure
  concerns raised.                                            that your experience at Bendigo TAFE is the best that it
• Students have a right to:                                   can be.
• An environment that is supportive of their continued
  learning outcomes,                                          Equipment to help students
• Knowledge of what their participation and attendance        Student Engagement and Retention offers a range of
  requirements are,                                           services, facilities and equipment to assist students with
• An understanding of how issues will be managed if they      learning. These include: large screen computers with
  arise.                                                      access to the Library catalogue and the internet, Microsoft
                                                              Office packages, scanners for scanning text or images and
View the policy here.
                                                              text enlarging equipment. Please contact the Library or
                                                              Student Engagement and Retention for more information.
Disability Liaison Officer                                    Other resources available to students with a disability
Bendigo TAFE is committed to education for all students,      include: ergonomic chairs for use in class, specialist
and to enable people with disabilities to participate fully   keyboards and mouse controllers, copy holders, keyboard
in their study and work at Bendigo TAFE. We offer a           overlays and arm rests, just to name a few.
range of services to students with disabilities including
                                                              Further, anyone can borrow various AUSLAN resources
managing health and study, alternate material formats,
                                                              and closed caption DVDs. New equipment is added from
adaptive teaching methods, technology and hardware to
                                                              time to time, so please check with Student Engagement
enhance the learning experience, advocacy and mediation.
                                                              and Retention about what is available. There is also a quiet
Further information can be obtained from the Disability
                                                              study room available but bookings are necessary, please
Liaison Officer by phoning 13 TAFE.
                                                              contact the Library for more information.

Learning and study support                                    Child safe standards
Learning and study support services are available for
                                                              Bendigo TAFE is a child safe organisation. We are
Bendigo TAFE students experiencing challenges with their
                                                              committed to providing, in a safe environment,
studies, projects or assessments. For further information
                                                              opportunities for children and young people to participate
or to make an appointment contact Student Engagement
                                                              in education and to the empowerment of all children
and Retention by phoning 13 TAFE.
                                                              under 18 years of age.

Tutorspace                                                    View the child safety policy here.

Tutorspace is a free study session conducted by friendly
tutors to assist people with how to write an assessment,
how to begin a project, basic information technology skills
or to just provide some assistance to build confidence.
These sessions run at various times and days during the
week throughout the school year and are located in the
City campus Library. Please check days and times with the
SE&R team or phone 13 TAFE.

                                                                                                   bendigotafe.edu.au   11
Child Safe Officer
In line with the our commitment to the Child Safe
Standards, a Child Safe Office is in place within the
Student Engagement and Retention team and concerns as
to the safety and dealings with person under 18 years of
age, can be directed to the position. Contact can be made
on 13 TAFE.

Code of student behaviors
Bendigo TAFE has a duty of care to provide a safe
learning and teaching environment for its community of
students and staff. Therefore an expectation of behaviors
policy exists. All students are expected to abide to this
policy which can be found here.

Library services
Library services are available to you from all Bendigo
TAFE campuses and correction centres.

Our City campus Library has an extensive range of
books, magazines and DVDs. Open access computers are
available for you to use internet, email, Microsoft Office
and more.

A CAVAL card enabling you to borrow from a range of
Victorian universities and colleges is available from the
loans and help desk. The Library catalogue is available at
libguides.kangan.edu.au/bendigo.

For further information students can contact the City
campus Library by phoning 5434 1516.

City campus Library opening hours
Monday to Thursday 8am-4.30pm
Friday 8am-4pm
Closed public holidays.

12    Welcome to Bendigo TAFE
Our commitment to you
We tailor our programs and services to make your time
with us engaging, exciting and memorable, because we
realise that learning needs to be fun and rewarding. To
ensure that we help you reach your full potential, we are
committed to:

• treating you with courtesy and respect
• providing professional and caring teachers, with high
  levels of specialist knowledge
• providing a safe, secure environment conducive to
  learning
• reviewing and continuously upgrading our equipment
• providing access to and assistance with an appropriate
  range of learning resources
• actively providing learning opportunities for those with
  special needs or from underrepresented groups
• providing a work and social environment which fosters
  a sense of belonging
• delivering a broad range of up-to-date courses, which
  emphasise practical and vocational learning outcomes
• providing timely advice on courses, careers, recognition
  of prior learning and articulation opportunities
• conducting effective and efficient selection and
  enrolment sessions
• conducting suitable orientation processes and
  providing clear guidelines on the scope and assessment
  expectations of each subject (module) at its
  commencement
• providing accurate and timely information relating to
  student results
• encouraging student feedback in order to identify
  needs and to continuously improve services
• encouraging students to strive for excellence in their
  achievement of vocational skills.

                                                             bendigotafe.edu.au   13
Policies that affect you
Like any TAFE or university, we have a range of policies
and procedures in place that are designed to ensure our
                                                               Fees, charges and refunds policy
services operate smoothly and that we maintain a high          Bendigo TAFE is committed to providing students
level of student satisfaction.                                 access to education services that are competitive
                                                               and at reasonable cost, while ensuring the institute's
Policies                                                       sustainability in the medium to long term. The institute
                                                               sets and collects fees and charges for its services and
All of our policies and procedures can be found on the         facilities, including facilitating access to subsidies and
student portal. You should take the time to read and           financial support for eligible students, in accordance
familiarise yourself with our policies and procedures.         with relevant regulatory, contractual and business
                                                               requirements. View the policy here.
Privacy
Bendigo TAFE is bound by and aims to comply with               Student grievance
the Privacy and Data Protection Act 2014 (Vic), the            If you have any problems, talk to your teacher first. If
Health Records Act 2001 (Vic) and the Privacy Act 1988         you're unable to resolve your problem and require further
(Cth) (Privacy Laws). Bendigo TAFE has implemented             advice, you can make an appointment with a Student
practices and procedures to ensure compliance with those       Engagement and Retention Officer for advice on how to
Privacy Laws. At Bendigo TAFE we respect the rights of         act on your grievance.
individuals (our employees, contractors, business partners
and students) to security, privacy and service and we wish     As part of Bendigo TAFE's approach to providing a fair,
them to have confidence that the personal and health           safe and productive study environment, consideration
information they supply to the Institute will be stored and    of grievances will be dealt with equitably, promptly,
used appropriately.                                            with sensitivity to all parties and in accordance with the
                                                               principles of natural justice.
For the full privacy policy click here.
                                                               Information on the Student Grievance Procedure is
Please note: There is a requirement for Bendigo TAFE           available on the student portal under 'Policies and
to participate in the National Student Outcomes Survey,        Procedures'. Before lodging a complaint, you should
managed by the National Centre for Vocational Education        familiarise yourself with this procedure as well as the Code
and Research (NCVER). As a student of Bendigo TAFE             of Student Behaviour Procedure.
you may be contacted directly by NCVER for a survey,
sometime during/after the period of enrolment.
                                                               Child Safety Policy
Occupational Health and Safety                                 Bendigo TAFE is commited to child safety, providing
                                                               opportunities for children to participate in education and
We are committed to the safety and wellbeing of                empowerment of all children.
our students and staff. Our OH&S policy reflects this
responsibility. It is important that you report any hazards    We have zero tolerance of child abuse, and all allegations
that could result in an injury of some kind. This could be a   and safety concerns will be treated very seriously and
task that may or has caused a physical injury, or a tool or    consistently with our robust policies and procedures.
machine that is not working properly. Report any hazard        View the policy here.
to your teacher or complete an accident/incident form.
You can view this policy here.

You may be required to wear personal protective
equipment (PPE) and/or personal protective clothing
(PPC) while undertaking a course. Examples of this are
safety glasses, safety boots, ear plugs, hairnets, gloves,
long sleeve shirts, and/or overalls. If the course outlines
mandatory use of PPE/PPC and you fail to provide the
required mandatory PPE/PPC then you will be unable to
commence the practical activity.

14    Welcome to Bendigo TAFE
Our expectations of you
Bendigo TAFE operates as an adult learning environment,
which encourages and supports the participation of
people from diverse backgrounds. Learning is meant to be
enjoyable and our aim is for each of you to have an equal
opportunity to learn in a supportive environment.

To help maintain a positive learning environment, we ask
each of you to:

• understand others' needs
• keep your environment clean and safe
• equal rights for all students, regardless of gender, race,
  sexuality, religion, culture, abilities and age
• care for the property of others and its return when
  borrowed
• be punctual
• produce your student identification card upon request
  by a member of staff or security
• respond to any reasonable instruction from a member
  of staff
• notify the course coordinator if you cannot attend a
  class
• enhance the opportunity of other students.

                                                               bendigotafe.edu.au   15
Important things
you need to know
Within this section you'll find important information that
you need to be aware of. Please read all the information
                                                              Class cancellation
carefully and familiarise yourself with it.                   If a class is cancelled or rescheduled, the teaching
                                                              department responsible will make every effort to contact
Enrolment                                                     you. That's why it's important that you update your
                                                              contact details if they change. Notices will also be placed
All students are required to complete a student eligibility   on the classroom doors prior to the commencement of
and declaration form when they enrol.                         the class, to ensure that you are made aware.
If your course runs for longer than one calendar year, you
may need to re-enrol for the next year by completing a        Feedback and complaints
new enrolment form.
                                                              We greatly value your feedback as it helps us understand
The teaching department will provide you with a               what we are doing well and to monitor and improve the
Registration Checklist at the start of the new calendar       quality of the student's learning experience.
year that will advise the Information Centre of the units
                                                              We will endeavour to remedy any problems promptly and
they will be enrolling you into.
                                                              deal with each matter fairly.
It is possible to enrol in two courses at once using
                                                              The preferred method of feedback submission is via the
one enrolment form; however, if you wish to enrol in
                                                              use of the Customer Feedback Form; however, in the
another course in a calendar year, once you have already
                                                              interest of making the feedback process as accessible
commenced study in one course, you will need to fill out
                                                              as possible, feedback may also be submitted in the form
another enrolment form.
                                                              of an email, a letter, a phone call, delivered in person,
                                                              or via the Bendigo TAFE feedback enquiry function on
Recognition of existing qualifications,                       bendigotafe.edu.au
knowledge and skills                                          Anonymous feedback about products and services will be
                                                              actioned to the extent that it can be. Action based upon
If you already have formal education, experience, or
                                                              anonymous feedback about staff members and students
knowledge which can be matched to units in your target
                                                              is constrained by the principles of natural justice.
qualification, you may be eligible for recognition of prior
learning (RPL), or credit transfer (CT), without further      Further information is available by reviewing the Customer
study. We can help to formally recognise your skills and      Feedback Procedure available at bendigotafe.edu.au or by
experience, and potentially fast-track your study. Before     contacting the Bendigo TAFE Information Centre on
you enrol, you will undertake a Pre-training interview        13 TAFE.
to ascertain whether you can provide evidence of prior
                                                              In addition to the Customer Feedback Procedure,
learning, and/or demonstrate knowledge and skills in
                                                              each year we invite students to take part in a learner
one or more units of competencies, which form the
                                                              engagement and student satisfaction survey to collect
qualification you wish to commence. You will receive a
                                                              feedback on their experiences at Bendigo TAFE. The
copy of the outcomes of the review before you enrol.
                                                              surveys are conducted in accordance with established
                                                              market research protocols, and as part of the survey data
Changes of details                                            collection process responses remain anonymous.
If your personal details change – such as any change to
your name, address or phone number, please ensure that        Discipline
you advise us, otherwise you will miss out on important
                                                              It is your responsibility to be aware of the institute's
communications from us.
                                                              regulations and Code of Student Behaviour, as disciplinary
You are able to change your contact details by completing     action can be taken against students for various forms
a personal details amendment form, which can be               of misconduct. Copies of the Code of Student Behaviour
obtained from any Bendigo TAFE campus, or phone               and the Student Discipline policies can be found on the
13 TAFE.                                                      student portal.

16    Welcome to Bendigo TAFE
Attendance                                                      Certificates
An attendance roll will be marked in every class. Some          Your certificate or diploma will be sent to you if you have
courses have a minimum attendance requirement. If               finished a course. If you require a reprint of a certificate,
you're unable to attend class please notify your course         additional fees will apply. Please note that you cannot
coordinator or subject teacher. It is your responsibility to    receive a certificate or statement of attainment until you
catch up on work missed through absence.                        have provided us with your Unique Student Identifier
                                                                (USI) number.
Appeals against results (informal/formal
assessment review)                                              Refund of fees/withdrawal
                                                                You are entitled for a full refund of your fees if the Institute
Assessments are conducted using a range of methods
                                                                cancels your course. You will receive a full refund less
including assignments, essays, formal tests, projects, class
                                                                an administration fee if you have withdrawn within four
participation, logbooks and supervisor/employer reports.
                                                                weeks of your course commencing for any other reason.
If you are dissatisfied with any aspect of the result of your   You will receive a full refund of your tuition fee if you
assessment, you can request an assessment review. For an        withdraw from VET Student Loan eligible unit of study
informal assessment review, you will need to discuss the        on or before the unit's census date. VET Student Loan
circumstances with your subject teacher and notify the          eligible courses are diplomas, advanced diplomas and
department manager within five working days of receiving        certain certificate IV courses. The census date for a VET
the assessment result.                                          Student Loan eligible unit of study will be on your ITP. If
                                                                you had applied for VET Student Loan your debt for the
If the matter cannot be resolved by informal review,
                                                                withdrawn units of study will be removed. An application
you can complete an 'Application for Formal Review,
                                                                for a refund form is available at each Customer Service
which you can source from an Student Engagement and
                                                                Centre. Please be aware student tuition fee refunds of
Retention staff member. The form should be lodged within
                                                                amounts less than $10, however will not be issued.
five working days of the result of the informal review
being known. For full details on this process, please refer
to the Assessment Appeals Procedure here.                       Submission of work
                                                                Assessments can be placed in the student work box
                                                                located in administration areas for most courses
                                                                (students should check with their teachers the accepted
                                                                submission methods for their course). This workbox will
                                                                be cleared daily, recorded and marked with the date.
                                                                It is recommended that students keep a copy of their
                                                                assessment/s.

                                                                Electronic submissions may also be available. All
                                                                electronic submissions should be acknowledged by the
                                                                student's assessor or an appropriate Bendigo TAFE staff
                                                                member. Students should contact their assessor if they do
                                                                not receive an acknowledgement.

                                                                All assessments must be submitted with a completed
                                                                Assessment Cover Sheet. Students can expect to receive
                                                                feedback on work submitted, within 10 working days.

                                                                                                    bendigotafe.edu.au       17
Resubmissions                                          Graded assessment
Your teacher will provide information regarding        We offer graded assessment for qualifications that
resubmissions of assessments.                          articulate into university study to help you secure a place
                                                       at the institution of your choice.
Results                                                Graded assessment is only offered in articulating
                                                       qualifications. You will be informed about graded
For your information the following assessment grades
                                                       assessment at your interview and detailed information will
are used:
                                                       be provided at the beginning of each unit of competency.
CA            Assessment finalised – competency        You will be graded on the professional standard of your
              achieved                                 work for the purpose of articulation into higher education
CT            Credit transfer                          qualifications only.
CNA           Assessment finalised – competency not
              achieved
PO            Off-the-job components satisfied –
              competent pending on-the-job sign-off
WD            Withdrawn/Discontinued
RUA RPL       RPL Under Assessment
RPL RPL       RPL Granted
RPLNG RPL     RPL Not Granted

18    Welcome to Bendigo TAFE
What grades will be awarded?                                      Copyright
Depending on how well you perform during your training            Bendigo TAFE is covered by a number of copyright
and on the assessment tasks that you have been assigned,          licenses. Generally, for paper to paper copies (for example
you could be awarded with one of the following results for        using a photocopier) you may copy 10 per cent or one
each unit of competence:                                          chapter of almost all publicly published material. However,
                                                                  software manuals are not covered by this agreement and
 Result code       Definition                                     nor are publications with explicit non copying provisions
 CN                Not Yet Competent                              (such as some consultancy group reports).
 CP                Competent with Pass                            Copyright also exists with web page content. The same
 CC                Competent with Credit                          10 per cent rule applies as stated above. Software on
 CD                Competent with Distinction                     Bendigo TAFE computers must not be copied under any
                                                                  circumstances.
 CH                Competent with High Distinction
                                                                  For more information, visit the copyright portal.

Extensions                                                        Plagiarism and referencing
If you require an extension of time to submit your
                                                                  Assignments and other forms of assessment must be
assessment, you must complete and submit a 'Request for
                                                                  your individual and original work. Copying directly
Extension' form to your trainer, no later than five working
                                                                  from your research sources or another student's work,
days before the due date. Your trainer can provide you
                                                                  including re-worded or paraphrased material without
with this form. Late submissions without a negotiated
                                                                  acknowledgement, is plagiarism. Plagiarised work is a
written extension will be rejected. Without an extension,
                                                                  breach of Bendigo TAFE's Training and Assessment Policy
you will receive a result of Not Yet Competent (CN),
                                                                  and will not be accepted and will result in disciplinary
Withdrawn, some attendance and/or assessment (WSA)
                                                                  action. A referencing guide providing information on
or Withdrawn, no assessment (WNA). These results are
                                                                  how to acknowledge sources and use correct referencing
non-negotiable, and you will need to re-enrol in the unit to
                                                                  techniques can be found here.
submit your work for assessment.

Special consideration                                             University pathways
                                                                  Want to go to University? Our courses can help take you
If illness or another serious cause has affected your
                                                                  there! Bendigo TAFE has guaranteed credit at selected
academic performance, you can apply for special
                                                                  universities for studies undertaken at our institution.
consideration. All applications must be submitted to the
relevant teaching department within five (5) working              Universities offering guaranteed credit for Bendigo TAFE
days of the occurrence of the circumstances for which             students:
the special consideration is being sought. Supporting             • LaTrobe University
documentary evidence should, where possible, be
attached to the application form. If you would like               • Federation University pathways
assistance with your application, please contact Student          • Deakin University
Engagement and Retention on 13 TAFE.                              For more information, click here.

Graduation
All students who successfully complete the requirements
of a certificate I level or higher and qualify to graduate will
be invited to attend the Bendigo TAFE Annual Graduation
Ceremony. The Bendigo TAFE Student of the Year will also
be awarded at this ceremony.

                                                                                                      bendigotafe.edu.au   19
Medical emergency                                              Emergency alarms
                                                               Audible alarms comprising of two (2) distinct sounds can
Definition: A medical emergency is one that cannot be          be heard throughout the campus and buildings during a
dealt with by a trained first aider, and may include:          possible emergency:
• anaphylactic reaction                                        • The 'Alert' (beep, beep, beep…) signal is to notify all
• life threatening illness                                       building occupants of a probable emergency situation.
• broken limbs                                                 • Do not commence evacuation.
• serious injury                                               • The 'Evacuation/Action' (fast whoop) signal is to
                                                                 notify that all building occupants are required to leave
• serious assault
                                                                 (evacuate) the campus or building by the nearest exit.
• excessive consumption of alcohol
                                                               • Unless an area/floor warden designates an exit, use the
• drug overdose.                                                 nearest safest exit (clearly labelled in green and white
If a person is injured:                                          lettering along walls and ceilings in all buildings) and
                                                                 assemble at the designated assembly area. Students
• provide the casualty with support and ask for a first aid      must remain in this area until it is safe to re-enter the
  officer                                                        building.
• do not move casualty unless exposed to a life                • You must not, at any stage attempt to enter an
  threatening situation and it is safe to do so                  evacuated building. Yellow signage identifying these
• remain with the casualty until the first aider arrives         alarm tones are placed on notice boards in every
• follow instruction from the first aider - this may include     classroom. Familiarise yourself with the assembly area
  notifying the ambulance service by calling 000 and             nearest to your classroom or learning centre.
  meeting and directing the ambulance to the location of       • Designated assembly areas
  the casualty.                                                • You must remain at a designated assembly area until
Disclosure of a personal medical condition will assist staff     officially released by the supervising teacher or other
in providing adequate care and support until either a            authorised Institute employee.
family member, a support worker or medical emergency           • If you must leave the Institute during an emergency,
services arrive.                                                 you must notify the teacher/supervisor prior to doing
                                                                 so.
Emergency management                                           • Each building has an emergency noticeboard which
                                                                 includes building/campus specific emergency
An emergency is an event (actual or imminent) which
                                                                 information.
endangers, or has the potential to endanger health and
safety, property or the environment.

• You must always follow the instructions of your
                                                               First aid and ambulance cover
  facilitator, teacher or an area/floor warden.                Qualified first aiders are available on each campus and
                                                               can be contacted through any staff member.

                                                               It is recommended that students have ambulance cover. If
                                                               Bendigo TAFE staff believe there is a medical emergency
                                                               and call an ambulance, the ambulance service will be at
                                                               the students expense. The cost of this service is minimised
                                                               if the student is covered under a private health insurance,
                                                               family health insurance or if they have a health care card
                                                               (Centrelink) or Ambulance Victoria membership.

20    Welcome to Bendigo TAFE
Accident/injury
All accidents, near misses, incidents or hazards that can,
or have caused harm or damage must be reported on
the accident/incident form. This includes any incidents
when you are on practical placement or excursions. Your
report will assist us in determining what happened, how
it happened and most importantly, how we can prevent
it from happening again. The form is available from any
Bendigo TAFE staff member or the Customer Service
Centre at each campus.

Mobile phones/personal music players
Mobile phones and personal music players should be
switched off during classes. You should be considerate
towards others at all times whilst both on campus and at
any off campus activity related to Bendigo TAFE. Any use
of mobile phones or cameras that impinge on the rights
of others may result in the suspension or exclusion of the
student from the institute for a specific period.

Mental health first aid (MHFA)
Mental health first aid is the help provided by a trained
staff to a person developing an emotional or mental health
problem. Support is given until appropriate professional
treatment is received or until the crisis resolves. Any
student requiring support should advise their teacher or
a staff member who will contact an MHFA officer to
assist you.

WorldSkills competition
Bendigo TAFE avidly supports our students to get
involved in WorldSkills competitions. WorldSkills Australia
is the nation's premier platform for showcasing trades
and skills.

It is in essence the skill Olympics for hard and soft skills.
Students studying in a range of areas including Health,
Trades, Creative, IT and more compete in regional finals
against other students to showcase their skillsets. Winners
of the regional competitions move onto the national finals.

The National Championships operate on a two-yearly
cycle, taking place in the years in-between the Regional
and International competitions.

In 2018 Worldskills will hold its National Final interstate.

For more information visit worldskills.org.au

                                                                bendigotafe.edu.au   21
Fees
Fee information                                                Payments
                                                               Tuition, student services and amenities fees are payable in
Course price                                                   full at the time of enrolment. GST will be charged where
Visit our website for individual course prices. Prices         applicable and will be detailed on your official receipt. You
are indicated on each individual course page, showing          have a variety of options for payment of fees and charges,
standard fees, apprenticeships fees, concession and            including; cash, cheque, credit card, Part Payment Plan
government subsidised fees.                                    and direct debit.

You will need to pay an enrolment fee to study with            Another payment method is authority to invoice. Where
us. Your enrolment fee may differ, depending on your           an employer or a employment agency is going to pay fees
individual circumstances. The enrolment fee is charged per     on behalf of the student, the company needs to provide a
enrolment period and consists of the four components:          letter authorizing the institute to invoice them for the cost
                                                               of the course fees.
• tuition fee
                                                               It is your responsibility to ensure all fees or debts are paid.
• student services fee
                                                               If you have any outstanding debts to Bendigo TAFE, you
• materials fee                                                will not be permitted to re-enrol, receive a statement of
• consumables.                                                 results or certificates, or to graduate.

Tuition fees                                                   Fee for service
Tuition fees are set by Bendigo TAFE. Rates are calculated     Some of our courses are charged using a fixed fee for
using an hourly rate multiplied by the course hours in any     service enrolment fee which includes all four components
one year. The actual hourly rate will vary, depending on       of the enrolment fee. Where this is the case, it is clearly
whether the student is eligible for a government subsidy       indicated on the relevant course information.
or concession or neither.                                      The fixed fee for service course rates vary depending
Check for your eligibility via the Victorian Skills Gateway.   upon the course. There are no government subsidies,
Concessions for diploma and advanced diploma course            exemptions or concession rates available for these
categories are only available to Aboriginal or Torres Strait   courses. Vocational Education and Training in Schools
Islanders.                                                     (VETiS), short courses and courses for international
                                                               students attract a fee for service enrolment fee.
Student services fee
                                                               Eligibility for government education and training fees
This charge is a fixed amount per student that applies to
enrolments. The charge applies equally to concession and       The Victorian government sets the rules for eligibility to
non-concession students. Student services and amenities        access to the Skills First Program. These guidelines change
fees are also calculated on each individual course page.       from time to time. To review the most current guidelines
                                                               click here.
Materials fee
Covers the cost of providing you goods or materials
purchased by Bendigo TAFE to be used during the course.
                                                               Fee Assistance
This fee varies according to the course being undertaken       Concession
and there are no concession rates available. Materials fees    Students deemed eligible for a government subsidised
can be identified on each individual course page.              place may also be eligible for a concession rate.
The fees and charges outlined above are applicable only        Concession fees are charged at 20% of the hourly tuition
to Australian students. International students follow          rate set by Bendigo TAFE.
separate application processes and charges.                    To be eligible for a concession on the cost of the course,
Consumables Fee                                                you must provide a valid Commonwealth Concession Card
                                                               at the time of enrolment. A copy of the concession card is
These fees are associated with the delivery of training        retained with the enrolment form.
and include but are not limited to disposable items such
as food and beverage, beauty products, welding rods and
such items that are used within the classroom/practical
activity.

22    Welcome to Bendigo TAFE
VET Student Loans                                                Government initiatives
A student loan scheme is available for eligible students         Apprenticeships - in some trade areas, there are a number
and courses to assist in the payment of tuition fees whilst      of government initiatives that allow students to claim
studying at TAFE. These are called VET Student Loans             a materials or tools for trade rebate for items that are
and replace the VET FEE-HELP scheme from 1 January               considered essential items for their trade. Further details
2017. Loans are capped according to the course you are           of this can be found at australianapprenticeships.gov.au
studying. These loans are income contingent and interest
                                                                 What other financial assistance is available?
free and repaid via the Australian Taxation Office when
your income reaches a certain threshold. For 2017-2018           If you are having difficulty paying enrolment fees you can
income year this threshold is $55,874. For further               apply for a part payment plan through the Information
information visit studyassist.gov.au.                            Centre. Part payment plans are available to cover tuition,
                                                                 student services, materials and consumables fees. Part
You will still have to pay the student services fee, materials
                                                                 payment plans are limited to 12 months and must be
and consumables fee (if studying a government funded
                                                                 paid in full at least 30 days prior to the conclusion of the
course) and other non-tuition fees (if applicable) at the
                                                                 study/course/semester for which it has been established.
time of enrolment. To be eligible for a VET Student Loan,
                                                                 Students that are eligible for a VET Student Loan can
you must be an Australian citizen; or a holder permanent
                                                                 access part payment plans for all fees except tuition fees.
humanitarian visa who will be resident in Australia for the
                                                                 For further information and an application pack, contact
duration of your unit of study; or a qualifying New Zealand
                                                                 Student Services and Reporting on 13 TAFE
citizen.
                                                                 Further fee assistance
Employer assistance
                                                                 There are some circumstances where students are unable
If your study is part of workplace training, an
                                                                 to afford the fees associated with studying at Bendigo
apprenticeship or traineeship, your employer may make a
                                                                 TAFE. In these circumstances, an appointment can be
contribution to your tuition fees. You will need to discuss
                                                                 made with the Student Engagement and Retention
and agree on this with your employer. If this is the case,
                                                                 Team by calling them on 13 TAFE to discuss alternative
you must bring a signed letter of authority from your
                                                                 arrangements/options. All requests to vary the standard
employer stating that they will pay the cost of the training.
                                                                 fees and charges are made at the approval of the Chief
                                                                 Executive Officer.

                                                                                                    bendigotafe.edu.au     23