Annual Enrollment Guide 2018 - 2019 - 2019 Annual Enrollment Guide
Page content transcription
If your browser does not render page correctly, please read the page content below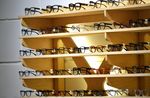 WELCOME TO OPEN ENROLLMENT
            FOR YOUR 2018-2019 BENEFITS!
We know that quality benefits and the opportunity to choose are important to you and your family. With that
in mind, The City of Apopka maintains a high quality benefits program. On the following pages you will find
information on the benefits that are in effect for the plan year October 1, 2018 through September 30, 2019.

IMPORTANT NOTICE                                                 What's in the Guide?
If you currently have Allstate Short Term Disability or
Allstate Universal Life, these plans will no longer be payroll   Enrollment Process……………………….………..…….3
deducted as of 10/1/2018. You may keep these plans via
                                                                 Login Instructions………………………………………4-6
direct bill with Allstate.
                                                                 Mobile App...…………...…………………….……..……..7
The following plans have been discontinued by Allstate
and will no longer be payroll deducted as of 10/1/2018:          Medical………………………………………..……...….8-13
• Allstate SHOP
• Allstate Heart/Stroke
                                                                 Dental………………………………………………….…..…14
• Allstate CP10 Cancer                                           Vision………………………………...………..………..……15
These plans have been replaced by the following:                 Life Insurance………………………………….…….……16
• Allstate Group SHOP
• Allstate Critical Illness                                      Voluntary Long Term Disability…………...………17
• Allstate CP12 Cancer                                           Identity Theft Protection……..…………………..…18
If you currently have any of the discontinued plans, you         Additional Benefits.…………...……………………....19
have a couple of options available to you:
1. If you wish to keep the discontinued plan, you will be        Trustmark Voluntary Benefits………………..20-21
     able to do so via direct bill with Allstate. Please note:   Allstate Voluntary Benefits…………………….22-25
     The only changes that will be allowed on these
     discontinued plans will be to drop dependents from          Important Contacts……………….…………………….26
     coverage, no other changes will be allowed.
2. You can move to one of the new replacement plans
   listed above. Additional information regarding the new
   plans and how to enroll in them can be found later in
   this guide.

Who is Eligible?
Full time regular employees and their eligible dependents.

Please make your benefit elections carefully. NO CHANGES are allowed during the plan year, unless the member
experiences a qualifying life event.

                                                           2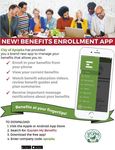 Enrollment Process
We are honored to present your 2018-2019 Benefit Options! The elections you make during open enrollment
will become effective October 1, 2018 and run through September 30, 2019.

                                        Open Enrollment
                         August 14th through August 17th

                                   STEP 1 - Review Your Benefits
•   Review this Benefit Guide which provides an overview of all benefits being offered for the upcoming plan
    year. You will also be able to review a copy at : www.explainmybenefits.com/apopka
•   The website above will give you the opportunity to schedule a benefit enrollment meeting with Explain My
    Benefits at the Fran Carlton Center from 8:30am - 4:00pm.

                                      STEP 2 - Options to Enroll
Self-Service
•   Visit www.explainmybenefits.com/apopka and move through the enrollment system at your own pace.
•   If choosing this option, be sure to click "submit" at the end of the process and make note of your
    confirmation numbers. If you do not receive a confirmation number, you have not completed your
    enrollment and you will not be enrolled for the 2018-2019 plan year.
•   Return to the system anytime and click your confirmation number to view your confirmation statement.
On-Site Benefit Counselor
•   Meet one-on-one with a benefit counselor to discuss and help you enroll in your benefits for the upcoming
    plan year.
•   We highly recommend you schedule an appointment with an EMB Benefit Counselor this year especially if you
    currently have Allstate benefits.
Kiosk Enrollment
•   There will be multiple computers available for you to use at the Fran Carlton Center to complete your
    enrollment.

Reminders
   Be sure to review this 2018-2019 Benefit Guide and plan summaries prior to going through any enrollment
    process.
   Confirm all demographic information in the enrollment system is accurate. Be prepared by gathering
    dependent and beneficiary information (i.e. Social Security Numbers and Dates of Birth).

                                                       3
Medical
We continue to offer a Florida Blue PPO plan and have added a "buy-up" plan with increased benefits. The
new plan is an HMO with no deductible and no coinsurance. With coverage under the PPO plan, your care is
self-directed. With coverage under the HMO plan, your care is managed by your primary care physician
(PCP) and has a more narrow network. Emergency services while traveling domestically or internationally
are covered under the broader BCBS network for both plans.

DEPENDENTS
You may also elect coverage for your dependents. Eligible dependents may include the following:
   •   Your Legal Spouse
   •   Dependent of you or your spouse; legally adopted children; children for which legal guardianship has
       been awarded
   •   Disabled dependent children who are supported primarily by you, and who are incapable of self-
       sustaining employment by reasons of mental or physical handicap (proof of their condition and
       dependence must be submitted)

       Medical - Dependent children up to age 26 regardless of financial dependency, residency, student sta-
       tus, employment or martial status or up to age 30 if they meet ALL of the following requirements:
              - Unmarried and does not have a dependent of his or her own
              - A resident of this state or a full-time or part-time student; and
              - Is not provided coverage as a named subscriber, insured, enrollee, or covered person under
                any other group, blanket, or franchise health insurance policy or individual health benefits
                plan, or is not entitled to benefits under title XVIII of the Social Security Act.

       Dental - Dependent children are covered until the end of the year in which they reach age 30 (unless
       disabled).

       Vision - Dependent children are covered until the end of the year in which they reach age 25 (unless
       disabled).

                                                        8
Medical
BlueOptions 03559 Plan At-A-Glance - NEW for 2018-2019
                                                                       BlueOptions 03559 Plan
                                                          In Network                        Out of Network
Deductible
Single                                                       $750                       Combined w/ In-Network
Family                                                      $2,250                      Combined w/ In-Network
Coinsurance
Member Responsibility                                        20%                                   40%
Out-of-Pocket Maximum
Single                                                      $3,000                      Combined w/ In-Network
Family                                                      $9,000                      Combined w/ In-Network
What Applies to the Out-of-Pocket Maximum?          Co-pays, Deductible and Coinsurance (excludes Rx)
Physician Services
Physician Office Visit                                        $20
                                                                                            Deductible + 40%
Specialist Office Visit                                       $35
Preventive Care                                               $0                                   40%
Diagnostic Services (Freestanding Facility)
Clinical Lab (Blood Work) at Independent Facility            $100
X-rays at Independent Facility                               $100                           Deductible + 40%
Advanced Imaging (MRI, PET, CT)                              $100
Hospital Services
Inpatient                                             $750 per admission                  $2,000 per admission
Outpatient Surgery (Ambulatory Surgical Center)              $100                           Deductible + 40%
Physician Services at Hospital                         Deductible + 20%               In Network Deductible + 20%
Emergency Room                                            $100 + 20%                            $100 + 20%
Urgent Care Center                                            $35                                  $35
Mental Health / Alcohol & Substance Abuse
Inpatient (30 days max)                                Deductible + 20%               In Network Deductible + 20%
Outpatient                                                    $35                           Deductible + 40%
Prescription Drugs (Rx)
Generic                                                       $10
Preferred Brand Name                                          $25
                                                                                            50% Coinsurance
Non-Preferred Brand Name                                      $60
Mail Order Drug (90 Day Supply)                        $20 / $50 / $120

                                                      9
Medical
BlueChoice 0727 (PPO) Plan At-A-Glance
                                                                      BlueChoice 0727 (PPO) Plan
                                                           In Network                        Out of Network
Deductible
Single                                                        $500                       Combined w/ In-Network
Family                                                       $1,500                     Combined w/ In-Network
Coinsurance
Member Responsibility                                         20%                                  40%
Out-of-Pocket Maximum
Single                                                       $1,500                     Combined w/ In-Network
Family                                                       $4,500                      Combined w/ In-Network
What Applies to the Out-of-Pocket Maximum?          Co-pays, Deductible and Coinsurance (excludes Rx)
Physician Services
Physician Office Visit                                        $15
                                                                                            Deductible + 40%
Specialist Office Visit                                       $15
Preventive Care                                                $0                          30% (no deductible)
Diagnostic Services (Freestanding Facility)
Clinical Lab (Blood Work) at Independent Facility      Deductible + 20%
X-rays at Independent Facility                                $15                           Deductible + 40%
Advanced Imaging (MRI, PET, CT)                               $15
Hospital Services
Inpatient                                              Deductible + 20%               $300 PAD + Deductible + 40%
Outpatient Surgery                                     Deductible + 20%                     Deductible + 40%
Physician Services at Hospital                         Deductible + 20%                     Deductible + 20%
Emergency Room                                         Deductible + 20%                     Deductible + 20%
Urgent Care Center                                            $15                                  $15
Mental Health / Alcohol & Substance Abuse
Inpatient (30 days max)                                Deductible + 20%               $300 PAD + Deductible + 40%
Outpatient                                             Deductible + 20%                     Deductible + 40%
Prescription Drugs (Rx)
Generic                                                        $5
Preferred Brand Name                                          $35
                                                                                            50% of allowance
Non-Preferred Brand Name                                      $35
Mail Order Drug (90 Day Supply)                            $10/$70/$70

                                                      10
Medical
BlueCare 59 (HMO) Plan At-A-Glance
                                                                          BlueCare 59 (HMO) Plan
                                                            In Network                        Out of Network
Deductible
Single                                                         N/A                                    N/A
Family                                                         N/A                                    N/A
Coinsurance
Member Responsibility                                          N/A                                    N/A
Out-of-Pocket Maximum
Single                                                        $1,500                                  N/A
Family                                                        $3,000                                  N/A
What Applies to the Out-of-Pocket Maximum?           Co-pays, including Rx                            N/A
Physician Services
Physician Office Visit                                       $15 (PCP)
Specialist Office Visit                                        $35                                 Not Covered
Preventive Care                                                 $0
Diagnostic Services (Freestanding Facility)
Clinical Lab (Blood Work) at Independent Facility               $0
X-rays at Independent Facility                                  $0                                 Not Covered
Advanced Imaging (MRI, PET, CT)                                 $0
Hospital Services
Inpatient                                           $150 per day up to $750                        Not Covered
Outpatient Surgery                                             $200                                Not Covered
Physician Services at Hospital                                  $0                                 Not Covered
Emergency Room                                                 $50                                    $50
Urgent Care Center                                             $35                                    $35
Mental Health / Alcohol & Substance Abuse
Inpatient (30 days max)                             $150 per day up to $750                        Not Covered
Outpatient                                                     $35                                 Not Covered
Prescription Drugs (Rx)
Generic                                                        $10
Preferred Brand Name                                           $25
                                                                                                      N/A
Non-Preferred Brand Name                                       $60
Mail Order Drug (90 Day Supply)                            $20/$50/$120

                                                      11
Medical

            Health Insurance - Per Pay Period Payroll Deduction

                                                             Coverage Tier
         Plan                 Employee           w/ Spouse Only         w/ Child(ren)             Family
BlueOptions 03559               $0.00*               $101.67                 $64.42              $140.01
BlueChoice 0727 (PPO)           $10.84               $126.29                 $86.08              $176.45
BlueCare 59 (HMO)               $16.14               $136.91                 $95.42              $192.09

                              *100% of the employee premium is paid by the City.

Employee Health and Wellness Center—CareHere! (paid by City)
Employees have access to no cost general medical care at the medical facility provided by the City. There are
no charges for examinations, no charge for prescriptions dispensed, no charge for lab work, and any other
service available on-site. The facility also offers access to wellness programs, including weight-loss programs,
tobacco cessation programs and other wellness initiatives.

CareHere should not be considered a replacement for your primary care physician should you enroll in the
HMO.

                                                      12
Medical
A welcome kit is being mailed to your home with instructions for setting up your Teladoc® account,
completing your medical history and requesting a consult. Once you're set up, a Teladoc doctor is always just a
call or click away.

MEET OUR DOCTORS                               GET THE CARE YOU NEED                         WHY TELADOC?

Teladoc is simply a new way to access          Teladoc doctors can treat many medical        It is a convenient and affordable option for
qualified doctors. All Teladoc doctors:        conditions, including:                        quality care.

•    Are practicing PCPs,                      •    Cold & flu symptoms                      •     When you need care now
     pediatricians, and family                 •    Allergies                                •     If you're considering the ER or
     medicine physicians                                                                           urgent care for a non-
                                               •    Sinus problems
•    Average 20 years experience                                                                   emergency issue
                                               •    Urinary tract infection
•    Are U.S. board-certified and li-                                                        •     On vacation, on a business trip,
                                               •    Respiratory infection
     censed in your state                                                                          or away from home
                                               •    Skin problems
•    Are credentialed every three                                                            •     For short term prescription re-
     years, meeting NCQA standards •                And more!                                      fills
                                Your Teladoc visit copay is the same as your PCP visit copay.

    Teladoc gives you access 24 hours, 7 days a week to a U.S. board certified doctor through the convenience of phone, video or
    mobile app visits. Set up your account so when you need care now, a Teladoc doctor is just a call or click away.

                               Online:
                               Go to Teladoc.com and
                               click "set up account".

                               Mobile App:
    SET UP YOUR ACCOUNT                                         PROVIDE MEDICAL HISTORY              REQUEST A CONSULT
                               Download the app and click
    Set up your account by                                      Your medical history provides        Once your account is set up,
                               "Activate account". Visit
    phone (toll free), web,                                     Teladoc doctors with the             request a consult anytime you
                               teladoc.com/mobile to
    mobile app or by texting                                    information they need to make an     need care. An talk to a doctor by
                               download the app.
    "Get Started" to                                            accurate diagnosis.                  pone, web or mobile app.
    469-844-5637               Call Teladoc:
                               Teladoc can help you register
                               your account over the pone.

                                                         Talk to a doctor now
                                          Teladoc.com | 1-800 –Teladoc (835-2362)

 Teladoc can treat                  Use Teladoc when                  Teladoc's wait time
          Cold & flu symptoms                You need care now.
          Respiratory infection              You're considering the             Talk to a doctor
          Sinus proglems                      ER or urgent care for a           In less than 10
          And more!                            non-emergency issue              minutes
                                             Traveling out of town

                                                                   13
Dental
Employees have a choice between two plans. Both plans are PPOs and
have "open access" within the network, plus you have the option to go
outside the network. The low option, BlueDental Choice Plan, is a good
basic plan. The high option plan, BlueDental Choice Plus, might be a
better choice if you expect to have heavier utilization of the dental plan.

       Locate a Dentist within the BCBS/Florida Combined network at
                              www.bcbsfl.com

                                       BlueDental Choice Plus High Plan              BlueDental Choice Standard Plan
Plan
                                        In Network          Out of Network           In Network          Out of Network
Deductible
                                         $50 / $150            $50 / $150            $50 / $150             $50 / $150
Individual / Family

Annual Maximum                                        $1,500                                       $1,000

                                     Plan pays 100%         Plan pays 100%         Plan pays 100%        Plan pays 100%
Preventive Services
                                      Deductible is          Deductible is          Deductible is         Deductible is
Exams, Cleanings, X-Rays, etc.
                                         waived.                waived.                waived.               waived.

Basic Services
Fillings, Simple extractions,         90% covered              80% covered          80% covered             50% covered
Periodontics, Root Canals, etc.
Major Services
                                      60% covered              50% covered          50% covered             25% covered
Crowns, Dentures, Fillings, etc.

Orthodontics
Lifetime Max                                          $1,500                                       $1,000
BlueDental Pays                                        50%                                          50%

                              Payroll Deduction Per                Payroll Deduction Per
  Tier of Coverage
                               Pay Period High Plan               Pay Period Standard Plan
  Employee                            $8.16                                $5.31
  w/ Spouse Only                     $17.88                              $11.52
  w/ Child(ren)                      $23.02                              $15.86
  Family                             $30.68                              $20.75

Dependent children are covered until the end of the year in which they reach age 30 (unless disabled).

                                                             14
Vision

You may use any provider you wish, but your benefits are higher when you use a participating provider. You
may locate a provider at www.vsp.com.

                                                                      Non-Participating Provider
Benefit                             Participating Provider                                                 Frequency
                                                                              (Reimbursement)

WellVision Exam                           $10 Co-pay                          Up to $45.00               Every Plan Year

Frames & Lenses                                                                                          Frames - Every
(single/lined bifocal/                                                  Frames - up to $70.00            Other Plan Year
lined trifocal)                                                          Single - up to $30.00
                                          $30 Co-pay
                                                                     Lined bifocal - up to $50.00
(Polycarbonate lenses for                                            Lined trifocal—up to $65.00          Lenses - Every
dependent children)                                                                                         Plan Year

                                    Scratch Resistant - $0
                                 Standard Progressive - $55
Lens Enhancements                                                     Progressive - up to $50.00         Every Plan Year
                              Premium Progressive - $95-$105
                              Custom Progressive - $150-$175

                                      $130 Allowance
Contacts (in lieu of glass-
                                 (contacts and contact lens                  Up to $105.00               Every Plan Year
es)
                                           exam)

                                                                                                Payroll Deduction Per
                                                           Tier of Coverage
                                                                                                      Pay Period
                                                           Employee                                     $1.58
                                                           w/ Spouse Only                                $2.53
                                                           w/ Child(ren)                                 $2.58
                                                           Family                                        $4.16

Dependent children are covered until the end of the year in which they reach age 25 (unless disabled).

                                                             15
Term Life Insurance
Basic Term Life and AD&D
The City of Apopka provides Basic Life and AD&D Insurance through Cigna for all eligible employees at no cost
to the employee. The Basic Life and AD&D insurance benefit is $30,000.

Voluntary Supplemental Life
Employees have the opportunity at the time of hire or open enrollment to purchase extra life insurance for
themselves and their dependents.

  Employee - You may elect life insurance, on yourself, up to a maximum of $350,000, not to exceed 5 times
                                                 annual pay.
                           One Time Guaranteed Issue Amount at Initial Eligibility Only
                                Up to $200,000 (Not to exceed 3x annual salary)
If coverage is applied for at a later date ( or if an increase in coverage is requested at a later date) "Evidence of
                            Insurability" must be provided, including health questions.

           Spouse - You may elect coverage for your spouse in the amount of $15,000 (up to age 70)

      Child(ren) - You may elect coverage for your dependent children* in the amount of $5,000 per child
*Dependent Child
Your unmarried child if he or she meets the following requirements:
1. A child 14 days of age but less than 19 years old;
2. A child who is 19 or more years old but less than 26 years old, enrolled in a school as a full-time student
   and primarily supported by you;
3. A child who is 19 or more years old, primarily supported by you and incapable of self-sustaining
   employment by reason of mental or physical handicap.

The term "child" means a child born to or legally adopted by you. It includes a child during any waiting
period prior to finalization of the child's adoption. It also means a stepchild living with and financially
dependent upon you.

COSTS FOR VOLUNTARY SUPPLEMENTAL LIFE INSURANCE
        Coverage Tier                                 Rate                             Available Coverage
                                  $.56 / mo. per each $1,000 (must be               Up to $350,000, not to
          Employee
                                   purchased in $10,000 increments)                 exceed 5x annual salary
            Spouse                                $4.50 / mo.                                 $15,000
   Dependent Child(ren)                           $1.15 / mo.                           $5,000 each child

You must elect supplemental term life on yourself in order to elect coverage for your spouse and/or
dependents.
                                                         16
Voluntary Long Term Disability

All eligible employees have the opportunity to enroll
in Long Term Disability Insurance. Benefits begin after
a person is disabled for 180 days (six months). The
benefit is 60% of your monthly salary (up to a
maximum of $5,000 per month).

The plan has a Two-Year "Own Occupation" benefit.
This important provision means that for the first two
years of disability, the policy will pay you benefits as
long as you can't work at the position for which you've
been educated or trained and will continue to pay
benefits after the first two years if you are still unable
to work at any occupation due to disability. (Some
LTD policies don't pay any benefits unless you are
completely disabled and unable to perform any gainful
employment.)

Benefits are payable to age 65. For those over 65, the
benefit period will vary based on the age at which you
first purchased coverage.

Cost for Long Term Disability Insurance: $.37/mo. per
$100 of monthly salary, not to exceed $8,333

                                                          17
Identity Theft Protection
Identity theft in the United States is a major problem that continues to be on the rise. Professional                          pro-
tection and assistance have become important tools in fighting the identity theft epidemic.

Thieves today can get a hold of your personal information from trash cans, dumpsters, stolen mail, and even
shoulder surfing. Once thieves have your information, it's a simple matter to open new fraudulent accounts
and make purchases in your name.

When you enroll in LifeLock, you can be confident knowing that they are available 24 hours a day, 7 days a
week, and committed 100% to helping protect your information as if it were their own.

LifeLock offers Proactive Protection in both of the plans offered:
Benefit Elite Plan                                                   Ultimate Plan
•   LifeLock Identity Alert System                                   Provides all of the benefits of the Benefit Elite Plan
•   Lost Wallet Protection                                           plus:
•   Address Change Verification                                      •   Stolen Funds Replacement - up to $1,000,000
•   Black Market Website Surveillance                                •   Credit Card, Checking & Savings with Account
                                                                         Activity Alerts
•   Live Member Service Support
                                                                     •   Online Annual Credit Report
•   LifeLock Privacy Monitor
                                                                     •   Online Annual Credit Score
•   Reduce Pre-Approved Credit Card Offers
                                                                     •   Checking & Savings Account Application Alerts
•   Identity Restoration Support
                                                                     •   Bank Account Takeover Alerts
•   Stolen Funds Replacement - up to $100,000
                                                                     •   Credit Inquiry Alerts
•   Fictitious Identity Monitoring
                                                                     •   Online Annual Tri-Bureau Credit Reports &
•   Court Records Scanning
                                                                         Scores
•   Data Breach Notifications
                                                                     •   Monthly Credit Score Tracking
•   Investment Account Activity Alerts
                                                                     •   File Sharing Network Searches
                                                                     •   Sex Offender Registry Reports
                                                                     •   Priority Live Member Service Support
$1 Million Total Service Guarantee
LifeLock's proactive approach works to help stop identity theft before it happens. As a LifeLock member, if you
become a victim of identity theft because of a failure in their service, they will help fix it at their expense, up to
$1,000,000.

                                                Payroll Deduction Per               Payroll Deduction Per
                  Tier of Coverage
                                                      Pay Period                          Pay Period
                  Plan                           Benefit Elite Plan                    Ultimate Plan
                  Employee                              $1.96                               $5.88
                  w/ Spouse Only                        $3.92                              $11.76
                  w/ Child(ren)*                        $3.43                               $8.33
                  Family*                               $5.39                              $14.22
    *Employee & Children and Family Tiers: You may enroll up to 8 children with 4 of those children between the ages of 18 and 26.

                                                                18
Additional Benefits
Flexible Spending Account
Each employee is allowed to make tax-sheltered contributions to a Flexible Spending Account which may be
used to pay for qualified Medical Expenses. "Over the counter" medications and supplies no longer qualify as
eligible expenses.

Your contribution is made on a Pre-Tax basis. The employee contribution maximum is $2,000/plan year
($38.46 per week).

Medical Expense Reimbursement Account Carryover
"Left-over" balances from the current plan year (10/1/16 - 9/30/17) between $100 and $500 will be carried
over to the new plan year; balances of less than $100 revert to the employer, as will balances over $500 - i.e.:
a $96 balance will not carry over, a $695 balance will carry over only to the $500 limit.

Carryover funds will be used first to satisfy expenses incurred in the previous plan year which are claimed in
the new plan year after 10/1, but before 12/31.

Current year funds will be depleted before carryover funds are used for current plan year expenses,
however, at the end of the plan year the roll-over provision will apply, regardless of which plan year the funds
came from.

Employee Assistance Program (provided by the City)
EAP benefit providing multiple types of counseling, including work-life, legal, financial, etc. Available to all
employees and their households. Coverage provided at the City's expense - counseling services are at the
employee's expense, if charges apply.

                                                         19
Voluntary Benefits
    PLEASE NOTE: These benefits are ONLY offered once a year at Annual Open Enrollment, they are not
    available at new hire enrollment. In order to maintain your initial eligibility for guaranteed issue products,
    you must meet with a representative at the first available meeting following your date of hire. At that time
    the representative will be able to provide rates based on you and your family's needs.

What are Voluntary Benefits?
Voluntary Benefits are being offered to strengthen your
overall benefits package. You customize the benefit based
on need and affordability.
•     Ownership – Policies are fully portable and belong to you
      if you leave your employer, same price and same plan
•     Benefits are payroll deducted
•     Cash benefits are paid directly to you, not to a hospital or
      doctor
•     Benefits are paid regardless of any other coverage you
      may have
•     Level premiums—Rates do not increase with age
•     Guaranteed Renewable
•     Designed to provide additional cash flow to assist with out of pocket medical costs and other bills

Short Term Disability
Trustmark's Short Term Disability is designed to
provide income to you and your family when you
cannot work due to an illness or injury.

•     Pays 60% of salary up to $6,000 per month
•     Option of 7 day or 14 day elimination (waiting)
      period with a 6 month benefit period
•     Pregnancy covered as any other illness
•     Premium stays the same as long as you own the
      policy. The premium does not increase with
      age.

                                                            20
Voluntary Benefits
Universal Life with Long Term Care
Universal Life with Long Term Care includes both a death benefit and a living benefit.

•   Trustmark Universal Life with Long Term Care is a permanent life insurance that is designed to match your
    needs throughout your lifetime. It pays a higher death benefit during your working years when expenses
    are high and you need maximum protection.
•   The Universal Life with Long Term Care is priced to remain the same cost to you until age 100.
•   The death benefit reduces at age 70 when the need for life insurance typically decreases.
•   The Living Benefit, Long Term Care never reduces and is 4% of the original death benefit per month for up
    to 25 months.
•   If you use the Long Term Care benefit, your death benefit amount does not reduce due to the Benefit
    Restoration feature included.
•   Coverage available for spouse and children as well.

                                       Life with Long Term Care example: $100,000 Death Benefit

      Long Term Care Benefit (LTC):                                                        Before Age 70   After Age 70
           Pays a monthly benefit equal to 4% of your death benefit for up to 25 months.     $100,000       $100,000

      Benefit Restoration:                                                                   $100,000        $33,333
           Restores the death benefit that is reduced to pay for LTC.
      Total Maximum Benefit:                                                                 $200,000       $133,333
           Long Term Care Benefits may double the value of your insurance

                                                                        21
Voluntary Benefits
New Allstate Cancer CP12 (Replaces the current Allstate Cancer CP10)
Receiving a cancer diagnosis can be one of life's most frightening events. Unfortunately, statistics show you
probably know someone who has bee in this situation.
With Cancer insurance from Allstate Benefits, you can rest a little easier. Our coverage pays you a cash benefit
to help with the costs associated with treatments, to pay for daily living expenses - and more importantly - to
empower you to seek the care you need.
Just a few examples of benefits included in the plans:
•   Initial Diagnosis           •    Radiation & Chemotherapy         •    New or Experimental Treatment
•   Hospital Confinement        •    Bone Marrow & Stem Cell          •    Prosthesis
•   Surgery                     •    Non-Local Transportation         •    Ambulance

A Wellness Benefit is included and pays either $50 or $100 (depending on which plan you have) for each insured.
Each covered person will get one routine test, providing support for early detection and prevention.

                                          Examples of Wellness Screenings
•   Mammography             •       EKG/ECG                •    HPV Vaccination        •   CA 125 Blood Test
•   Pap Smear               •       Colonoscopy            •    PSA Test               •   Lipid Panel

                                              Weekly Payroll Deductions
          Plan 1                      18-64            65-69               70-74            75-80
          Employee Only               $5.39            $12.19              $14.18          $15.66
          Family                     $10.73            $24.68              $28.49          $31.55
          Plan 2                      18-64            65-69               70-74            75-80
          Employee Only               $9.07            $21.06              $25.30          $28.78
          Family                     $17.67            $40.77              $47.90          $53.97
          Plan 3                      18-64            65-69               70-74            75-80
          Employee Only              $11.47            $25.63              $31.78          $35.95
          Family                     $22.46            $52.07              $60.94          $68.42

Schedule an appointment to meet with an EMB Benefits Counselor if you currently have the discontinued
Allstate Cancer Plan and would like to find out more information about this new plan.

                                                         22
Voluntary Benefits
New Allstate Critical Illness (Replaces the current Allstate Heart/Stroke Plan)
The Critical Illness Plan is a benefit that will pay you a lump sum of money if you are diagnosed with a critical
illness, heart attack or stroke. The cash benefit is provided upon the first diagnosis of a covered condition to
help you with associated costs and beyond. Employees have the option to elect either $20,000 or $25,000 of
coverage.
Regardless of other coverage in force, the benefit is paid out in a full lump sum.
Examples of Covered Conditions:
100% Benefit: Heart Attack, Stroke, Heart Transplant, Major Organ Transplant, End Stage Renal Failure,
Paralysis (4 limbs)
50% Benefit: Paralysis (2 limbs)
25% Benefit: Bypass Surgery, Angioplasty, Atherectomy, Stent Placement, Multiple Sclerosis, Alzheimer's
Disease

A Cancer Screening Benefit is included and pays either $50 for each insured. Each covered person will get one
screening test, providing support for early detection and prevention.

                                          Examples of Wellness Screenings
•   Mammography              •     Chest X-ray            •   Biopsy for skin cancer   •   CA 125 Blood Test
•   Pap Smear                •     Colonoscopy            •   PSA Test                 •   CA 15-3 Blood Test

Rates
This benefit is customized by each employee so rates vary, but can start as little as a few dollars a week.
Please schedule an appointment to meet with an EMB Benefits Counselor if you currently have the discontinued
Allstate Heart/Stroke Plan and would like to find out more information about this new plan.

                                                        23
Voluntary Benefits
New Allstate Group SHOP (Replaces the current Allstate Individual SHOP)
This plan helps cover the extra costs that come with hospitalization. It also helps with expenses such as
medical insurance deductible and copayment amounts. With the Group SHOP play you can keep your family
financially secure, in illness and in health.
Benefits increase 5% each year for the first 6 years the plan is in force at no increase in premium. There are 2
plan options to choose from and both include coverage for the following benefits.
Benefits include: Initial Hospitalization Confinement, Daily Hospital Confinement, Hospital Intensive Care,
Surgery and Anesthesia, Inpatient Physician's Treatment, Outpatient Emergency Accident Benefit, Outpatient
Physician's Treatment Benefit, At Home Nursing Benefit, Ambulance and Non-Local Transportation Benefit.

                                           Weekly Payroll Deductions
     Plan 1                        18-35          36-49          50-59           60-64            65+
     Employee                      $4.93          $5.74          $7.02           $9.18          $12.09
     Employee & Spouse             $9.43          $11.10         $13.82         $18.36          $24.18
     Employee & Child(ren)         $8.28          $9.50          $10.90         $13.17          $16.45
     Family                       $12.53          $14.51         $17.40         $22.00          $28.13
     Plan 2                        18-35          36-49          50-59           60-64            65+
     Employee                      $7.38          $8.64          $10.76         $14.38          $19.26
     Employee & Spouse            $13.92          $16.37         $21.06         $28.75          $38.51
     Employee & Child(ren)        $11.92          $13.76         $15.76         $19.03          $23.93
     Family                       $18.20          $21.22         $25.77         $33.05          $42.77

Schedule an appointment to meet with an EMB Benefits Counselor if you currently have the discontinued
Allstate Individual SHOP Plan and would like to find out more information about this new plan.

                                                       24
Voluntary Benefits

Term Life Insurance (20 Year Term)
          Provides protection for the individual who wants higher amounts of coverage for a set period of
           time
          Premiums remain level during the entire 20 year term
          Contains a "Living" benefit that pays partial benefits if diagnosed with a terminal condition
          Coverage available for your spouse, children and grandchildren

Accident insurance
24 hours a day, 7 days a week coverage to help pay for unexpected expenses that result from an Accident.
          Guaranteed Issue, No health questions
          On and off the job coverage (24 hours per day, 7 day per week)
          Benefits are paid directly to you
          Guaranteed Renewable
          Benefits are paid regardless of other coverage

Schedule an appointment to meet with an EMB Benefits Counselor if you would like to enroll in either of these
benefits or if you need to make changes to your current Allstate benefits.

                                                      25
Important Contacts
Vendor                             Phone Number             Website

Medical
                                   800-352-2583             www.floridablue.com
Florida Blue

Teladoc                            800-835-2362             www.teladoc.com

Dental
                                   888-223-4892             www.floridabluedental.com
Florida Combined Life

Vision
                                   800-877-7195             www.vsp.com
VSP
Voluntary Benefits
Trustmark                          800-918-8877             www.trustmarksolutions.com
Allstate                           800-521-3535             www.allstatebenefits.com/mybenefits

Basic Life & Supplemental Life &
Long Term Disability               800-732-1603             www.cigna.com
Cigna

Identity Theft Protection
                                   800-543-3562             www.lifelock.com
LifeLock

Trustmark & Allstate Benefits
Claims Help
                                   888-734-6937, Option 3   service@explainmybenefits.biz
Explain My Benefits

                                                  26
Benefit Guide Description
 Please Note: This guide is designed to provide an overview of the
 coverages available. It is not a Summary Plan Description (SPD).
  Official plan and insurance documents from the carriers govern
your rights and benefits, including covered benefits, exclusions and
 limitations. If any discrepancy exists between this guide and the
       official documents, the official documents will prevail.