SCHOOL OF HEALTH AND SOCIAL - Nyp
Page content transcription
If your browser does not render page correctly, please read the page content below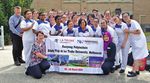 • Nursing
• Oral Health Therapy             SCHOOL OF
• Social Sciences (Social Work)   HEALTH
                                  AND SOCIAL
                                  SCIENCES     2019/
                                               2020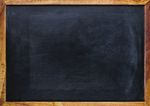 Contents
School of
HEALTH AND SOCIAL SCIENCES
Why Choose SHSS?            			      2
Nurturing Minds				4
Cultivating Talent				5
Joyful Times at SHSS				             6
Advancing Education		                8
Enhancing Abilities				9
Graduates' Perspectives			10
Our Attributes          			          11
Diploma Courses @ SHSS
Nursing          				                12
Oral Health Therapy				16
Social Sciences (Social Work)   		   20   For more information on the
                                          Diploma courses offered at School
Minimum Entry Requirements			        24   of Health and Social Sciences,
                                          please call 6550 1300 or visit
                                          www.nyp.edu.sg/SHSS

                                          Need more information on
                                          application procedures? Please visit
                                          www.nyp.edu.sg or call 6455 0500.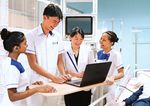 Why Choose SHSS?
    As the most established school for health and social
    sciences among the polytechnics in Singapore, you
    will be happy to know that we boast a strong
    faculty of industry experts who are
    well-versed in their respective areas.

    JAE CODE C97
    Diploma in Nursing
    We will nurture you to become
    a leading expert in your field,
    and equip you with the core
    skills, so that you can
    contribute effectively
    across a broad
    spectrum of practice
    settings.

2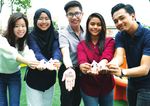 JAE CODE C47
                                                                                                             Diploma in
                                                                                                             Social Sciences
                                                                                                             (Social Work)
                                                                                                               Play a role in impacting
                                                                                                              change. Learn about
                                                                                                              psychology, sociology as
                                                                                                             well as the principles and
                                                                                                           practices of social work in
                                                                                                          this course. Unique in the
                                                                                                        region, and offered only in NYP,
                                                                                                     it will empower you to make a
                                                                                                   difference in the helping profession.

                                JAE CODE C72
                           Diploma                   SCHOLARSHIPS AND SPONSORSHIPS
                         in Oral
                                                     As a student at NYP, you could be eligible for a number of
                       Health Therapy
                                                     sponsorships and scholarships, some of which are available
                   Be an oral health therapist!      exclusively to SHSS students. Offered by various healthcare
            Offered only at NYP, this course         institutions and social service agencies, opportunities are
   enables you to be a part of an exciting           aplenty to help you fulfil your dream of pursuing a career in
profession that strives to improve the oral health   the health and social care sector.
and quality of life of our community.

                                                                                                                                           3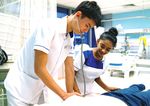 Nurturing Minds
                                                  A medical mission trip to Cambodia inspired me to
                                                  pursue Nursing. In NYP, the passionate lecturers
    The holistic learning environment of the
                                                  and specialised trainings have armed me with the
    course equips me with the necessary
                                                  skills to be confident and competent when working
    clinical skills as well as the crucial soft
                                                  in hospitals. The joy of giving back to society
    skills needed to excel as a professional
                                                  outweighs the tremendous hard work put into
    Oral Health Therapist. The close
                                                  becoming a nurse.
    interactions with the patients during
    clinical training teach me empathy and        LEE XIANG YI, CELINE
    patience. It brings out the best in me!       Diploma in Nursing
    AMEDAH SOH                                    Year 2 student
    Diploma in Oral Health Therapy
    Year 3 student

                                                       The Diploma in Social
                                                       Sciences (Social Work)
                                                       course has given me
                                                       opportunities and exposure to
                                                       grow and develop as a professional. The dedicated
                                                       lecturers and comprehensive modules nurture us into
                                                       competent, compassionate and resilient social work
                                                       personnel capable of contributing meaningfully to
                                                       our industry.
                                                       DAVID LEE
                                                       Diploma in Social Sciences (Social Work)
                                                       Year 3 student

4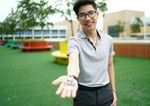 Cultivating Talent
                                                                                                 Social work students created Drum-Go!
                                                                                                  as their Integrated Multidisciplinary
                                                                                                 Project. They piloted this exercise tool
                                                                                                for the elderly at senior activity centres.

   SHSS students have clinched prestigious         Written and published by our Diploma in Oral Health
    awards at the WorldSkills International       Therapy students, Dimensions in Oral Health Therapy,
     competition (Health and Social Care        Singapore showcases their efforts in conducting research
  Category), winning Gold for a record four       projects. First published in 2016, the journal has been
times in a row - in 2007, 2009, 2011 and 2013     recirculated by the International Federation of Dental
    - and Bronze medals in 2015 and 2017!                   Hygienists to its member countries.

                                                                                                                                              5
Joyful Times at SHSS
    Students can engage in a range of activities, events and extracurricular programmes organised by
    SHSS Club to develop their teamwork, leadership and communication skills.

Nursing students on a
study trip to Melbourne
                                                                                                                          p   at
                                                                                                                eye makeu
                                                                                                     the art of
                                                                                           Mastering             al 20 18
                                                                                                     ning Festiv
                                                                                           SHSS Lear

6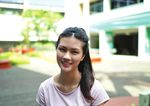 Bintan Camp 2017

                                                       Social Work students organised a book
                                                       launch for Gary, social work alumni and
                                                       author of I Am not a Label, I Am Gary

                                                       NYP SHSS Nurses' Day Celebration 2018
Oral Health Th
               erapy's Com
Dental Progra              munity
              mme in Bint
                          an

                                                                                            7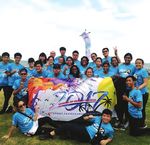 Advancing Education
                                                                                        NURSING
                                                                                        After graduating with
                                                                                        a Diploma, you may
                                                                                        choose to begin your
                                                                                        career or pursue
                                                                                        further studies. Enjoy
                                                                                        opportunities to pursue
                                                                                        a nursing degree at local
                                                                                        or overseas universities
                                                                                        in Australia, the UK and
                                                                                        the US. Or choose from
                                                                                        more than 22 Advanced
                                                                                        and Specialist Diplomas
                                                                                        in Nursing at NYP to
                                                                                        become a specialist
                                                                                        nurse.

                                                                              ORAL HEALTH THERAPY
                                                                              Earn a Bachelor of Oral Health
                                                                              degree from these universities that
    SOCIAL SCIENCES (SOCIAL WORK)                                             are recognised by the Singapore
    Pursue a degree in social sciences at local and                           Dental Council.
    overseas universities.
                                                                              NEW ZEALAND
    SINGAPORE                                                                 Auckland University of Technology and
    National University of Singapore and Singapore University of              University of Otago
    Social Sciences
                                                                              AUSTRALIA
                                                                              Curtin University, University of
    AUSTRALIA                                                                 Adelaide, University of Melbourne,
    University of Queensland, University of Melbourne, Griffith University,
                                                                              University of Newcastle, University of
    and Queensland University of Technology, among others
                                                                              Queensland and University of Sydney

8
Enhancing Abilities
                                       Advanced Diploma
                 SHSS offers a         NURSING
             comprehensive range       ● Critical Care         ● Oncology
            of Advanced/Specialist
                                       ● Community Health      ● Orthopaedics
           programmes to prepare
           our graduates to take on    ● Emergency             ● Paediatrics
            greater responsibilities   ● Gerontology           ● Palliative Care
              in health and social
                science careers.       ● Management            ● Perianaesthesia
                                       ● Medical-Surgical      ● Perioperative
                                       ● Mental Health         CASE MANAGEMENT
                                       ● Midwifery             PARAMEDICINE
                                       ● Nephro-Urology
                                       ● Neuroscience

                                       Specialist Diploma
                                       NURSING
                                       ● Adolescent &          ● Endoscopy
                                         Youth Health
                                                               ● Radiology
                                       ● Clinical Education
                                                               ● Renal Dialysis
                                       ● Diabetes Management     & Management
                                         & Education
                                       ● Ear, Nose, Throat

                                                                                   9
Graduates' Perspectives
               I am grateful for the many                           I had the most amazing time                      NYP gave me many opportunities
               opportunities that helped me                         during my past two years in                      to grow professionally and
               realise my full potential. It was most               Nursing. My classmates were                      personally. I'm grateful for my
 rewarding when I was able to provide attentive         everything that I had hoped for, my group        supportive lecturers and classmates, who
 care for patients: This reflected the standards,       mates were supportive, and we are now a          shaped me into who I am today. I now have
 values and skills of a professional Oral Health        close-knit bunch. If you feel deeply for those   the confidence to pursue my further studies,
 Therapist (OHT). Under the guidance of my              who need help and care, do not let anything      with the hope to better serve our community
 lecturers, I discovered the valuable impact an         nor anyone stop you. I didn't, and today, I am   in the future!"
 OHT can make, and what I really wanted as my           a full-fledged Registered Nurse."
                                                                                                         EILEEN YONG KAI WEN
 future career."                                        JOCELYN CHUA                                     Diploma in Social Sciences
 DENISE YAP                                             Diploma in Nursing (Professional                 (Social Work)
 Diploma in Dental Hygiene and                          Conversion programme)                            Class of 2018
 Therapy with Merit                                     Class of 2018                                    Industry
 Class of 2018                                          Ministry of Health Gold Medal                    Attachment
                                                                                                         Award
 Singapore Dental Association
 Clinical Prize
 Hu Friedy Golden Scaler Award
 Health Promotion Board
 Gold Medal
 Health Promotion Board
 Silver and Gold Award
 (Top in Cohort 2016 & 2017)
 Ministry of Education
 Good Achievement
 Award 2017 & 2018

10
Innovative and
                       Enterprising
  Future-ready
                                       A Big Heart

                    Our
                 Attributes
                                                        Think
                                                     Differently
Always a Pro

                                                                   11
DIPLOMA IN           JAE CODE C97

Nursing
The noble profession

D   o you care enough to make a difference? As we brace ourselves for
    the impending 'silver tsunami' in Singapore, more nurses are required
to care for our rapidly ageing population. Our Diploma in Nursing is a
3-year academic and clinical program that prepares you for a career in       DID YOU KNOW?
                                                                             Receive scholarships for your
this noble profession. Our students go on clinical attachments right from    nursing studies at NYP. Scan the
the first semester to apply what they have learnt into practice.             QR code for information on the
   We take pride in providing our students with a comprehensive              programmes offered by MOH
learning experience. Apart from learning how to manage medical               Holdings, such as the Integrated
conditions affecting people, from infants to the elderly, our students are   Nursing Scholarship and
                                                                             Community Nursing Scholarship.
trained to make critical decisions that can impact lives. In the first two
years, students also undertake modules on research, human bioscience
and psychosocial fundamentals.
   Fancy gaining international experience during your #studentlife?
Good news! You will be thrilled to know that SHSS is committed to                                    You are an empathetic
nurturing global and transcultural perspectives in our learners.                  WHY IS             person with a strong desire
   Our students graduate as Registered Nurses with all these                     THIS FOR            to help others. You also
                                                                                                     seek to promote healthy
advantages and skills, allowing you to practise in any healthcare                  ME?               living and improve others'
setting. You will also be able to further your studies in related degree                             quality of life.
programmes at reputable local and overseas universities.

12
COURSE CURRICULUM

YEAR 1                                        YEAR 2
CORE MODULES                                  CORE MODULES
     Fundamentals of Nursing                   Adult Nursing                                                  CAREER
     and Critical Thinking                     Mental Health Nursing                                         PATHWAYS
     Communication and Safety in Healthcare    Professional Nursing Practice
     Family and Community Health               and Health Education
     Women and Children Health                 Statistics and Evidence Based Practice
     Research Methods                          Pharmacology                                                    Chief Nurse
     Health Assessment                         Human Bioscience
     Human Bioscience                          Psychosocial Perspectives
     Psychosocial Perspectives                 Nursing Laboratory
     Nursing Laboratory                        Clinical Practice                         Management               Clinical        Educational
     Clinical Practice
                                              YEAR 3                                     Director/Deputy      Director/Deputy    Director/Deputy
                                                                                        Director/Assistant   Director/Assistant Director/Assistant
                                              CORE MODULES
                                                                                             Director        Director/Advanced       Director
                                               Adult Nursing                                                   Practice Nurse
                                               Eldercare and Care Transition
                                               Management and Leadership                  Senior Nurse       Advanced Practice     Senior Nurse
                                                                                         Manager/Nurse       Nurse/Senior Nurse   Educator/Nurse
                                               Nursing Project
                                                                                            Manager           Clinician/Nurse        Educator
                                               Nursing Laboratory                                                 Clinician
                                               Clinical Practice

                                                                                                       Assistant Nurse Clinician/
                                                                                                           Senior Staff Nurse

                                                                                                                Staff Nurse

14
BEST CAREER
                                                                 CHOICES!
                                                                 Look forward to a dynamic and rewarding
                                                                 career in the field of health sciences in:
                                                                 • Clinical practice
                                                                 • Education
                                                                 • Health/Nursing administration
                                                                 • Health promotion
                                                                 • Research

                                                                                          In the first year, you will build
                                                                                           a foundation in nursing
                                                                    WHAT'S IN               theory, and the sociological
                                                                     STORE?                 and psychological aspects
                                                                                           of healthcare. Pharmacology,
                                                                                          nursing care and medical law
                                                                                        will be covered in the second year.
                                                                                    In the final year, you will deepen
                                                                        your knowledge in nursing sciences, nursing
                                                                        management and care of the elderly.

       I made a career switch. Now, I find so much meaning and purpose in emergency and trauma nursing. SHSS pushed
       me to think critically and stretched my capabilities holistically through the Capstone programme, overseas clinical
attachment and international debate competitions. The diploma-plus programme in literature review served as a strong
foundation for my dissertation in university. Having lecturers who believed in my dreams has made all the difference."

KHAIRUNNISA JUMAT
Staff Nurse. Emergency Department, Sengkang General Hospital
BSc Nursing Studies, First Class Honours
King's College London, United Kingdom, Graduated 2016
Diploma in Oral Health Therapy, Class of 2015
MOHH Healthcare Merit Scholarship

                                                                                                                              15
DIPLOMA IN           JAE CODE C72

Oral Health
Therapy
Champion Healthy Smiles

                                                                                WHY IS
                                                                               THIS FOR
                                                                                 ME?

O    ffered only at NYP with strong support from the Health Promotion
     Board, National Dental Centre, Singapore Dental Association and
polyclinics, this course will prepare you for a career as a full-fledged
                                                                               You are a caring,
                                                                                  patient and
                                                                              meticulous person
oral health therapist.
                                                                              who enjoys working
   Gain core skills in operative and preventive dentistry, dental hygiene,     with children and
oral health promotion and clinic management. You will learn to perform       adults to instil good
clinical procedures like polishing, scaling, root planing, fillings and         oral healthcare
                                                                             habits. You also need
extraction of milk teeth. There will be ample opportunities to accumulate    to be dexterous with
hands-on experience in specialised simulation laboratories and during             your hands.
clinical attachments at dental institutions.

16
COURSE CURRICULUM

YEAR 1                              YEAR 2                                     YEAR 3
CORE MODULES                        CORE MODULES                              CORE MODULES
     Dental Anatomy and Histology    Research Methods                            Communications and            CAREER
     Head and Neck Anatomy           Statistics                                  Health Psychology            PATHWAYS
     Introduction to Psychology      Developmental Psychology                    Dental Project Proposal      (Health Promotion
     Introduction to Sociology       Pharmacology and Pain Management            Dental Project                     Board)
     Biological Science              Oral Health Promotion                       Clinic Management
     General Chemistry               Preventive Dentistry                        Issues of
     Biochemistry                    Community Dentistry                         Professional Practice         Principal Dental
     Microbiology                    Operative Techniques                        Dental Care of Special           Therapist
     Oral Pathology                  Dental Hygiene Practice                     Needs Patients
     Operative Techniques            Clinical Education                          Clinical Education           Assistant Principal
     Dental Hygiene Practice                                                                                   Dental Therapist
     Dental Radiography
     Clinical Education                                                                                        Senior Manager

                                                                                                              Clinical Supervisor

                                                                                                              Assistant Manager

                                                                                                                Higher Dental
                                                                                                                  Therapist
                                                                        In the first three semesters,
                                                                          you will study oral health
                                                                           sciences. In the final three         Senior Dental
                                                   WHAT'S IN               semesters, you will develop            Therapist
                                                    STORE?                 your skills in clinical settings
                                                                          and work on exciting                 Dental Therapist
                                                                         research projects.

18
BEST CAREER
                                                                                     CHOICES!
                                                                                     Look forward to a dynamic
                                                                                     and rewarding career in:
                                                                                     • Dental clinic management
                                                                                     • Dental industry (sales & marketing)
                                                                                     • Oral health therapy

         This course did more than just equip me with knowledge and skills. It provided me with a real learning experience.
          Twice a year, my group would visit Bintan, Indonesia, and provide dental services such as scaling, polishing and
fillings for a group of children and teenagers living in rural areas. The course was challenging but thanks to the
encouragement and support of my lecturers, I was able to relate well to my young patients and provide them with
the best dental care ever."

JOSEPH NG JUN QUAN
Diploma in Dental Hygiene and Therapy with Merit (now known as Diploma in Oral Health Therapy)
Class of 2017
Q&M Dental Group (Singapore) Ltd Silver Medallist

                                                                                                                              19
DIPLOMA IN           JAE CODE C47

Social Sciences
(Social Work)
Advocate for Those in Need

                                                                                         WHY IS
                                                                                        THIS FOR
                                                                                          ME?

P
                                                                                           You have good
    lay a major role in creating a more cohesive and caring community as a social      interpersonal skills
    work professional. This course, unique in the region and offered only at NYP,      and are passionate
is strongly supported by the Ministry of Social and Family Development and the        about helping others
                                                                                      cope with difficulties
National Council of Social Service.
                                                                                          and challenges.
   Learn about the principles and practices of social work, as well as develop          You wish to guide
helping skills and intervention techniques to work with clients. You will also gain        those who are
skills to handle casework, programme planning, community practice and project          troubled, empower
                                                                                        and enable others
management through field placements and various community service projects               to improve lives.
and initiatives.

20
COURSE CURRICULUM

YEAR 1                                     YEAR 2
CORE MODULES                               CORE MODULES
     Introduction to Social Work            Programme Planning, Organising                             CAREER
     Introduction to Psychology             and Evaluation                                            PATHWAYS
     Introduction to Sociology              Working with Older Adults
     Dynamics of                            Working with Persons with Disabilities
     Interpersonal Effectiveness            Working with Minority Groups
     Self-Awareness                         Crisis Intervention                       Social Work             Youth           Management
     Basic Counselling Skills               Research and Statistics                   Senior Master      Lead Youth             Director/
     Ethical and Legal Issues in            Community Engagement                      Social Worker        Worker           Executive Director
     Social Services                        Working in Healthcare Settings
     Contemporary Social Issues             Working in Correctional Settings
                                                                                         Social               Youth                 Assistant
     Human Development Over the Lifespan    Field Placement I
                                                                                         Worker               Worker                Manager
     Group Dynamics and Facilitation
     Case Management and Report Writing    YEAR 3                                             Research and             Policies and
     Working with Families                 CORE MODULES                                        evaluation               legislation
     Working with Children and Youth        Final Year Project                                    Research             Senior Policy
                                                                                                  Director               Director
                                            Organisational Behaviour
                                            Volunteer Management
                                            Field Placement II                                    Research                Policy
                                                                                                  Associate               Officer

                                                    You will build a foundation           Graduates with required competencies would
                                                    in psychology, sociology,           have opportunities to pursue careers in the above
                                  WHAT'S IN          code of ethics in social work,         pathways within the social service sector.
                                   STORE?            and the standards of
                                                     practice required to enter
                                                                                                    Social Work Associate/
                                                    the helping profession.
                                                                                                  Senior Social Work Associate

22
BEST CAREER
                                                                    CHOICES!
                                                                    Look forward to a dynamic
                                                                    and rewarding career in:
                                                                    • Children and youth services
                                                                    • Correctional services
                                                                    • Disability services
                                                                    • Eldercare services
                                                                    • Family services
                                                                    • Healthcare services

         The lecturers from the Diploma in Social Sciences (Social Work) aren't just extraordinary teachers - they
         go the extra mile for their students, ensuring that we reach our maximum potential!"

GOH AI LING
Diploma in Social Sciences (Social Work)
Class of 2017
Industry Attachment Award

                                                                                                                     23
Minimum Entry Requirements
The minimum GCE O-Level entry                 The minimum GCE O-Level entry                                    The minimum GCE N-Level entry requirements for
requirements for Diploma in Nursing and       requirements for Diploma in Social                               Diploma in Nursing and Diploma in Oral Health Therapy
Diploma in Oral Health Therapy under the      Sciences (Social Work) under the EAE,                            under the PFP are:
EAE, JAE and DAE are:                         JAE and DAE are:
                                                                                                               ELMAB3 1 RAW AGGREGATE SCORE
              SUBJECT                 GRADE                 SUBJECT                         GRADE
                                                                                                               (EXCLUDING CCA BONUS POINTS) ≤12
 English Language                      1-7      English Language                               1-6
                                                                                                                                      SUBJECT                                    GRADE
 Elementary or Additional              1-6      Elementary or Additional                       1-7
 Mathematics                                    Mathematics                                                        English Language Syllabus A                                       3

                                                                                                                   Mathematics (Syllabus A/Additional)                               3
 Any one of the following subjects:    1-6      Any three other subjects                       1-6
 • Biology
 • Biotechnology                                                                                                   One of the following relevant subjects:                           3
                                              To be eligible for admission, you must have also sat for one
 • Chemistry                                  subject listed in Group 1 of relevant subjects and another
                                                                                                                   • Science (Chemistry/Biology)
 • Combined Science                           different subject listed in Group 2.                                 • Science (Physics/Biology)
 • Engineering Science                                                                                             • Science (Physics/Chemistry)
 • Food & Nutrition                           Group 1*                                                             • Food & Nutrition
                                              Art/Art & Design, Business Studies, Combined Humanities,             • Design & Technology
 • Human & Social Biology
                                              Commerce, Commercial Studies, Economics, Geography,
 • Physical Science                           Higher Art, Higher Music, History, Humanities (Social Studies,
 • Physics                                    Literature in English/Chinese/Malay/Tamil), Humanities               Any two other subjects excluding CCA                              3
 • Science (Chemistry/Biology)                (Social Studies, History/Geography), Introduction to
 • Science (Physics/Biology)                  Enterprise Development, Literature in English/Chinese/Malay/     1  On the day of the release of the GCE O-Level examination results, Sec 4N(A)
 • Science (Physics/Chemistry)                Tamil, Media Studies (Chinese), Media Studies (English),         students who obtained an ELMAB3 (English, Maths, Best 3 Subjects) raw
                                              Music.                                                           aggregate score of 12 points or better (excluding CCA bonus points) will be eligible
                                                                                                               to apply to NYPFP, provided that they have also obtained the minimum required
                                              Group 2                                                          grades listed in the table above.
                                              Any Group 1* subject, Additional Mathematics, Chinese/
                                              Higher Chinese, Creative 3D Animation, Design &
                                              Technology, Design Studies, Elementary Mathematics,
                                              Food & Nutrition, Malay/Higher Malay, Tamil/Higher Tamil,
                                              Principles of Accounts.

24
The minimum GCE N-Level entry requirements for                                        ADMISSION PROCEDURES FOR DIPLOMA COURSES
Diploma in Social Sciences (Social Work) under                                        Depending on your qualifications, you may apply through one of the
the PFP are:                                                                          following Admission Exercises:

                                                                                                QUALIFICATIONS                        METHOD OF APPLICATION
ELMAB3 1 RAW AGGREGATE SCORE
(EXCLUDING CCA BONUS POINTS) ≤12                                                       GCE O Levels                         Early Admissions Exercise (EAE)
                                                                                                                            Application opens in June.
                      SUBJECT                                    GRADE                                                      Joint Admissions Exercise (JAE)
                                                                                                                            Application commences on the day of release
  English Language Syllabus A                                       2                                                       of the GCE O-Level results.

  Mathematics (Syllabus A/Additional)                               3                  GCE N Levels                         Polytechnic Foundation Programme (PFP)
                                                                                                                            Application commences on the day of release
  One of the following relevant subjects:                           3                                                       of the GCE O-Level results.
  • Principles of Accounts
  • Literature in English                                                              ITE Certificates                     Joint Polytechnic Admissions Exercise (JPAE)
  • History                                                                                                                 Application opens in February.
  • Combined Humanities                                                                                                     Early Admissions Exercise (ITE) [EAE(I)]
  • Geography                                                                                                               Application opens in June.
  • Art
                                                                                       Holders of GCE O Levels (those       Direct Admissions Exercise (DAE)
  Any two other subjects excluding CCA                              3                  who did not participate in JAE),     Application commences on the day of release
                                                                                       Integrated Programme (IP), or        of the GCE O-Level results.
 1 On the day of the release of the GCE O-Level examination results, Sec 4N(A)         foreign qualifications (equivalent
students who obtained an ELMAB3 (English, Maths, Best 3 Subjects) raw aggregate        to GCE O Levels)
score of 12 points or better (excluding CCA bonus points) will be eligible to apply
to NYPFP, provided that they have also obtained the minimum required grades
                                                                                       Malaysian SPM                        Direct Admissions Exercise (DAE)
listed in the table above.
                                                                                                                            Application opens in March.

                                                                                                                                                                           25
180 Ang Mo Kio Avenue 8
    Singapore 569830
      www.nyp.edu.sg
    Admissions Hotline
      6455 0500
         Email
   askNYP@nyp.edu.sg
  Join our mailing list at
www.nyp.edu.sg/mailinglist

      Like us on
facebook.com/nanyangpoly

     Follow us on
  twitter.com/nyptweets

      Follow us on
instagram.com/nanyangpoly

      Follow us on
 discover-nyp.blogspot.sg

   Information is correct at
 time of printing (Dec 2018)