2019 Featured Speakers - Design Influencers Conference
Page content transcription
If your browser does not render page correctly, please read the page content below
PROGRAM GUIDE
SPONSORED BY:

                                                              February 24-26, 2019 | Atlanta, GA

                                                                   PRESENTED BY:

                             2019 Featured Speakers

          Jeff Andrews       Barry Dixon    Sophie Donelson     Suzanne Kasler     Carson Kressley

    @DesignInfluencersConference           @DesignInfluencersConference              #DesignInfluencersCon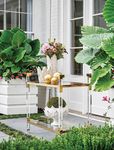 D E S I G N E R : K E L LY W E A R S T L E R
                                                                                                                         FOR VISUAL COMFORT

                                        SHOP NOW: CIRCALIGHTING.COM
                        P H O E B E S TA C K E D TA B L E L A M P I N A N T I Q U E W H I T E C E R A M I C
                            3 0 7 8 R O S W E L L R O A D N W • AT L A N TA • 4 0 4 . 2 3 3 . 4 1 3 1

      AT L A N TA    AUSTIN (2019)      CHARLESTON         CHICAGO       DENVER (2019)        GREENWICH           HOUSTON
M A N H AT TA N     SAN FRANCISCO       S AVA N N A H   SCOTTSDALE (2019)          WASHINGTON DC              W E S T H O L LY W O O D
Table of Contents

Conference Agenda ..................................................................................................3-5

Pitching Session Descriptions....................................................................................... 6

Meeting Space Floorplan............................................................................................. 7

Session Descriptions...............................................................................................9-16

Speaker Biographies.............................................................................................17-25

General Information................................................................................................... 27

Book Signings in the Exhibit Hall............................................................................... 28
                                                                                                                                The Design Influencers Conference offers
2019 Sponsor Listing.............................................................................................30-31          attendees a unique opportunity to participate
                                                                                                                                in the intersection of interior design and the
Exhibit Hall Floorplan................................................................................................. 32
                                                                                                                                world of new media including blogging, social
Company Profiles..................................................................................................33-40         media, e-commerce, digital branding, book
                                                                                                                                publishing, line promotion, and more.

                                                    Meet Your Mentors!

                             Carla Aston                                            Jana Platina Phipps                              Deborah von Donop
              Interior Designer and Content Creator                            Content Creator and Influencer                 IInterior Designer and Content Creator
                        Carla Aston Design                                              Trim Queen                                       dvd Interior Design

Have you struggled with questions on how to grow your blog, website                                 your online presence to reach your business goals. You may ask them
or business but don't know who to ask? The DI Conference Mentors                                    ANYTHING!
provide you, our Mentees, with the benefit of their career and industry                             This will be an open round table session, so be prepared to share
experience, vision, and advice in order to help you further your own                                your objectives and what you are currently doing online to help you
career aspirations or answer your most vexing questions.                                            achieve them.
We've added a breakfast pre-conference Mentor Round Table Q&A                                       Space is limited to the first 20 sign-ups. But if needed, we will add
Session on Monday, 7:30 - 8:30 a.m. in the Cascade Meeting Room.                                    another session on Tuesday, 7:30 - 8:30 a.m. in the Cascade Meeting
Here is a unique opportunity to ask three experienced design                                        Room.
influencers any questions regarding your website, blog, social                                      If you would like to connect with Carla, Jana, or Deborah, please
channels, strategies, and techniques. This is the perfect place to find                             direct message them via their instagram handles:
some insight that is tailored specifically to you and what want to do                               @carlaaston | @trimqueen | @dvdinteriordesign
online to market yourself or your company. Personalized direction will
be offered by these three mentors, each with a unique online route                                  You may also sign up for their mentor session at the Registration desk.
to their success, as they share actionable advice that will elevate

Design Influencers Conference 2019 | #DesignInfluencersCon                                                                                                                    1
Conference Agenda

 Sunday, February 24                                                                                                                        *Seating is limited and RSVP is requested.
                                          Registration and Information Desk Hours
 10:30AM- 7:30PM                                                                                                                                         Lower Level Lobby
                                          Please wear your DI Conference badge for admission to the conference sessions and all activities.

                                                      INFLUENCER AND BRAND BREAKOUT SESSIONS
     Attendees can attend any sessions in the Influencer or Brand Track, and General Sessions. Seating is limited in the Brand Track and is based on a first-come, first-served basis.
                                                                        Brand Track Sponsored by:

                       Influencer         How In-Person Moments Can Make a Digital Influencer's Career
                                                                                                                                                         Grand Ballrooms I & II
                        Track #1          Kate O'Hara, CEO + Creative Director, Martha O'Hara Interiors
 1:00-1:45 p.m.                           Embracing Influencer Marketing: Evolution and Case Studies
                         Brand
                                          David Blair, Director of Strategic Services, Emisare, Inc                                                      Buckhead Ballroom
                        Track #1
                                          Sherry H. Qualls, CEO and Owner, Whitegood
                       Influencer         How to Make Yourself a Priority While Prioritizing Social Media
                                                                                                                                                         Grand Ballrooms I & II
                        Track #2          Abbi McCollum, Vice President, Social Media and Convergence, Discovery Inc's Home and Travel
 2:00-2:30 p.m.
                         Brand            Styling Showrooms/Exhibits for Design Influencer Engagement
                                                                                                                                                         Buckhead Ballroom
                        Track #2          Stacy Kunstel, Stylist, Editor, Writer, and Producer

                       Influencer         Build Multiple Digital Income Streams
                                                                                                                                                         Grand Ballrooms I & II
                        Track #3          Deborah von Donop, Interior Designer and Author, dvd Interior Design
 2:45-3:15 p.m.
                         Brand            Riches in Regional Relationships and Distribution Marketing
                                                                                                                                                         Buckhead Ballroom
                        Track #3          Jennifer Smiga, Founder and Chief of Social Connections, Ultraviolet Agency

                                                                            GENERAL SESSIONS
                                                     All attendees from the Influencer and Brand Tracks are invited to participate.
                                          General Session #1: Home Design Commerce is Local & Google is Paying Attention-
                                          Use Your Blog to Attract LOCAL Clients and Increase Your Bottom Line
 3:30-4:15 p.m.                                                                                                                                          Grand Ballrooms I & II
                                          Sandra Funk, Founder and Principal Designer, House of Funk
                                          Nicole Heymer, Founder, Curio Electro
 4:15-4:45 p.m.                           Networking Break with Exhibitors and Sponsors                                                                  Exhibit Hall
                                          *Pitching Session: Pretty, Practical, Performance - Yes You Can Have It All!
 4:25-4:45 p.m.                                                                                                                                          Cascade Meeting Room
                                          Presenter: Patrick Shelton, Vice President of Sales, Inside Out Performance Fabrics
                                          General Session #2 and Opening Keynote: Barry Dixon
 4:45-5:30 p.m.                           Barry Dixon, Renowned Interior Designer and Author                                                             Grand Ballrooms I & II
                                          Interviewed by Clinton Smith, Award-Winning Journalist in Luxury Design and Lifestyles
                                          Special Announcement from Dallas Market Center
                                          Cole Daugherty, SVP of Marketing & Communications, Dallas Market Center
 5:30-5:40 p.m.                                                                                                                                          Grand Ballrooms I & II

                                          Sponsored by:

                                          Welcome Reception in the Exhibit Hall
 5:40-7:30 p.m.                           All participants are invited to attend. Please wear your DI Conference badge for admission to this             Exhibit Hall
                                          event.
 5:40-7:30 p.m.                           Book Signing with Courtney Allison, "French Country Cottage"                                                   Exhibit Hall
                                          Official Sunday After Party
                                          This event is free to all Design Influencers Conference Attendees.
                                          Join us at the Ferguson Buckhead showroom featuring celebrity and executive chef James Briscione,              Ferguson Buckhead
                                          who will share his culinary tips on Monogram's pizza oven, gas cooktop and columns. Cocktails,                 Showroom
 8:00-10:00 p.m.                          wine and appetizers will be served.
                                          Complimentary transportation is provided. Bus pick up is located at the Lower Lobby Entrance.                  3069 Bolling Way NE,
                                          Transportation will run on a continuous loop from 7:45 -10:15 p.m.                                             Atlanta, GA 30305

                                          Sponsored by:

Design Influencers Conference 2019 | #DesignInfluencersCon                                                                                                                               3
Monday, February 25                                                                                                           *Seating is limited and RSVP is requested.
                        Registration and Information Desk Hours
7:30 a.m.-7:00 p.m.                                                                                                                           Lower Level Lobby
                        Please wear your DI Conference badge for admission to the conference sessions and all activities.
7:30-8:30 a.m.          Coffee with Exhibitors and Sponsors                                                                                   Exhibit Hall
                        *Mentor Round Table Q&A Session
                        Carla Aston, Interior Designer and Content Creator, Carla Aston Design
7:30-8:30 a.m.                                                                                                                                Cascade Meeting Room
                        Jana Platina Phipps, Content Creator and Influencer, Trim Queen
                        Deborah von Donop, Interior Designer and Content Creator, dvd Interior Design

                                                                    GENERAL SESSION
                        The Evolution and Power of Influencer Marketing in the Design Industry
8:30-9:30 a.m.                                                                                                                                Grand Ballrooms I & II
                        Adam Japko, Founder and CEO, Esteem Media
                        What Can Design Pros and Brands Learn From Fashion and Beauty Marketing?
9:30-10:15 a.m.                                                                                                                               Grand Ballrooms I & II
                        James Nord, CEO, Fohr
                        Networking Break with Exhibitors and Sponsors
10:15-11:00 a.m.                                                                                                                              Exhibit Hall
                        Sponsored by:

10:15-11:00 a.m.        Book Signing with Sara Noble, "Finding Fabulous"                                                                      Exhibit Hall
                        *Pitching Session: Good Natural Sleep, Presented by Signature Sleep / DHP Furniture
10:30-10:50 a.m.                                                                                                                              Cascade Meeting Room
                        Erica Iapalucci, Communications Advisor, DHP Furniture
                        Don't Sleep on Pinterest! Keys to Board Organization, Optimization, and Increased Web Traffic
11:00-11:45 a.m.                                                                                                                              Grand Ballrooms I & II
                        Kyla Herbes, Owner and Art Director, House Of Hipsters
                        Introvert, Extrovert, Expert: How to Build Your Design Authority—and Gain a Loyal Audience!—
                        When Your Happy Place is Behind the Scenes
11:45 a.m.-12:15 p.m.                                                                                                                         Grand Ballrooms I & II
                        Donna Garlough, Author, Editor, and Visual Content Creator; Style Director, Joss & Main
                        Joanna Hawley, Blogger, Stylist, and Digital Influencer, Jojotastic
                        Savvy Giving Presentation
12:15-12:30 p.m.                                                                                                                              Grand Ballrooms I & II
                        Susan Wintersteen, Interior Designer and Founder, Savvy Giving by Design
                        Lunch for all Participants
12:30-1:45 p.m.                                                                                                                               Exhibit Hall
                        Overflow Seating in Buckhead Ballroom
                        The Other Side of the Camera: How Photography Influences Digital Content and Social Media
1:45-2:15 p.m.          Emily Jenkins Followill, Interior Design Photographer                                                                 Grand Ballrooms I & II
                        Suzanna Cullen Hamilton, President, ART SMART Strategies, LLC
                        Elizabeth Ralls, Editor-in-Chief, Atlanta Homes & Lifestyles
                        Google Analytics Suite for Social Media Marketing
2:15-3:00 p.m.                                                                                                                                Grand Ballrooms I & II
                        Charles Farina, Director of Growth and Develo p.m.ent, Analytics Pros
3:00-3:45 p.m.          Networking with Exhibitors and Sponsors                                                                               Exhibit Hall
                        *Pitching Session: Collaborations for the Trade with Fabricut
3:15-3:35 p.m.                                                                                                                                Cascade Meeting Room
                        Presenter: Loree O'Sullivan, Digital Marketing Manager, Fabricut
                        Gain YouTube Stardom with these Four Easy Optimization Tips
3:45-4:15 p.m.          Stephanie Duerden, Digital Marketing Professional, SportRx                                                            Grand Ballrooms I & II
                        Taylor Hori, Marketing, Oceanside Glass and Tile
                        Coastal Living and Universal Furniture - Furnishing a Lifestyle
4:15-4:45 p.m.          Neil MacKenzie, Director of Marketing, Universal Furniture International Inc.                                         Grand Ballrooms I & II
                        Kristen Payne, Vice President of Licensing, Meredith Corporation
                        Monday Keynote: Carson Kressley
                        Introduction by: Skye Westcott, SVP-Merchandising and Design, Ballard Designs
4:45-5:30 p.m.                                                                                                                                Grand Ballrooms I & II
                        Carson Kressley, Emmy-Award winning TV Personality Style Expert, Fashion Designer and Best-Selling Author
                        Sponsored by:

                        High Point Market Authority and Esteem Media Announcement for Design Bloggers Tour Spring 2019
5:30-5:40 p.m.          Ashley Grigg, Director of Marketing and Communications, High Point Market Authority                                   Grand Ballrooms I & II
                        Adam Japko, Founder and CEO, Esteem Media
5:40-7:30 p.m.          Networking Reception in the Exhibit Hall                                                                              Exhibit Hall
5:40-7:30 p.m.          Book Signing with Eric Ross, "Enduring Southern Homes"                                                                Exhibit Hall
                        Official Monday After Party
                        This event is free to all Design Influencers Conference Attendees.                                                    Porcelanosa Atlanta
8:00-10:00 p.m.         Porcelanosa Atlanta Showroom is a short walk from the Grand Hyatt Atlanta in Buckhead.                                Showroom
                        See page 16 for a walking map from the Hyatt to the Porcelanosa Showroom.                                             3255 Peachtree Road NE,
                                                                                                                                              Atlanta, GA 30305
                        Sponsored by:

4                                                                                                                    Event Presented by Esteem Media | esteemmedia.com
Tuesday, February 26                                                                                                                       *Seating is limited and RSVP is requested.
                                        Registration and Information Desk Hours
 7:30 a.m.-1:00 p.m.                                                                                                                                          Lower Level Lobby
                                        Please wear your DI Conference badge for admission to the conference sessions and all activities.
 7:30-8:30 a.m.                         Coffee with Exhibitors and Sponsors                                                                                   Exhibit Hall
                                        *Mentor Round Table Q&A Session: Optional for Overflow
 7:30-8:30 a.m.                                                                                                                                               Cascade Meeting Room
                                        Mentors listed on page 4.

                                                      INFLUENCER AND BRAND BREAKOUT SESSIONS
     Attendees can attend any sessions in the Influencer or Brand Track, and General Sessions. Seating is limited in the Brand Track and is based on a first-come, first-served basis.
                                                                        Brand Track Sponsored by:

                       Influencer       Business Guidelines and Responsibilities for Building and Leveraging Influence
                                                                                                                                                              Grand Ballrooms I & II
                        Track #4        Michel Smith Boyd, American Interior Designer, Bravo TV Celebrity
 8:30-9:00 a.m.
                        Brand           Human-Centric Marketing - The Science of Selling Meets the Art of the Lifestyle Experience
                                                                                                                                                              Buckhead Ballroom
                       Track #4         Jason Pires, CEO and Executive Creative Director, Furniture Branding and MVC Agency
                       Influencer       iPhone Image Editing for Brand Enhancement and Engagement
                                                                                                                                                              Grand Ballrooms I & II
                        Track #5        Linda Holt, Interior Designer and Photographer, Linda Holt Creative
 9:15-9:45 a.m.                         The Keys to Successful Influencer Collaborations: Strategic Planning - PART 1
                        Brand
                                        Jana Platina Phipps, Content Creator and Influencer, Trim Queen                                                       Buckhead Ballroom
                       Track #5
                                        Mary Leigh Howell, Industry PR Consultant, Mary Leigh Howell PR
                                        Steps to Building an Online Brand That Stands Out
                       Influencer
                                        Heather French, Co-Founder, Principal, and Lead Designer, French & French Interiors                                   Grand Ballrooms I & II
                        Track #6
 10:00-                                 Franziska Neumann, Owner, FZK Franziska
 10:30 a.m.                             The Keys to Successful Influencer Collaborations: Effective Execution - PART 2
                        Brand
                                        Jana Platina Phipps, Content Creator and Influencer, Trim Queen                                                       Buckhead Ballroom
                       Track #6
                                        Mary Leigh Howell, Industry PR Consultant, Mary Leigh Howell PR
 10:45-11:30 a.m.                       Networking Break with Exhibitors and Sponsors                                                                         Exhibit Hall
 10:45-11:15 a.m.                       Book Signing with Jeff Andrews, "The New Glamour: Interiors with Star Quality"                                        Exhibit Hall
                                        *Pitching Session: How to Earn on Social Media While Remaining Authentic from
 11:00- 11:20 a.m.                      ShopYourLikes                                                                                                         Cascade Meeting Room
                                        Julian Hulbert, Director of Influencer Partnerships, ShopYourLikes

                                                                            GENERAL SESSIONS
                                        Facebook Marketing and Paid Acquisition
 11:30 a.m.-12:30 p.m.                  Shayla Copas, Principal and Interior Designer, Shayla Copas Interiors                                                 Grand Ballrooms I & II
                                        Will Ferguson, Co-Founder, Slince, Inc.
                                        Your Creative Voice: developing a unique one and using it to power your brand. A
                                        conversation with interior designer Jeff Andrews and Sophie Donelson
 12:30-1:15 p.m.                                                                                                                                              Grand Ballrooms I & II
                                        Jeff Andrews, Internationally Celebrated Interior Designer, JEFF ANDREWS / DESIGN
                                        Interviewed by: Sophie Donelson, Author and Design Editor
                                        Afternoon Soiree at Ballard Designs Showroom
                                        This event is free to all Design Influencers Conference Attendees.
                                        Meet renowned interior and product designer Suzanne Kasler at the new flagship Ballard Designs showroom.
                                        Enjoy a presentation by the acclaimed designer with Atlanta Homes & Lifestyles' Editor in Chief Elizabeth     Ballard Designs
 2:00-4:30 p.m.                         Ralls, followed by a book signing of Suzanne's third coffee table tome, Sophisticated Simplicity. Light bites Showroom
                                        and beverages will be served. Complimentary transportation is provided.
                                        Buses depart the Grand Hyatt Lower Lobby on a continuous loop beginning at 1:20-3:30 p.m.
                                        Sponsored by:

                                        Official Gala Closing Networking Bash–Exclusive to DI Conference Attendees!
                                        This event is free to all Design Influencers Conference Attendees.
                                        Enjoy food, beverages, specialty cocktails compliments of Grand Brulot. Sparkling Water provided by Waterloo.         Palatial Estate Home in
 4:30-8:30 p.m.
                                        Complimentary transportation is provided.                                                                             nearby Buckhead
                                        Buses depart Ballard Designs Showroom at 4:00-4:30 p.m.
                                        Buses depart Grand Hyatt on a continuous loop starting at 4:00-8:30 p.m.

 Wednesday, February 27
                                        Digital Day at ADAC
                                        This event is free to all Design Influencers Conference Attendees.
                                        Digital Day at ADAC is back with a day of presentations covering the hottest technology topics currently              ADAC
                                        impacting the world of design. Crafted in partnership with the Design Influencers Conference, Digital Day at          351 Peachtree Hills
 9:00 a.m.-5:00 p.m.                    ADAC is a forum for novices and experts alike to learn and share ideas so designers and the design industry           Avenue Northeast,
                                        can evolve and thrive in the new digital environment.
                                                                                                                                                              Atlanta, GA 30305
                                        Attendees are encouraged to share a ride via Uber, Lyft or taxi.
                                        Sponsored by:

Design Influencers Conference 2019 | #DesignInfluencersCon                                                                                                                               5
PITCHING SESSION DESCRIPTIONS

PITCHING SESSION PRESENTED BY                                                    PITCHING SESSION PRESENTED BY
INSIDE OUT PERFORMANCE FABRICS                                                   FABRICUT
Pretty, Practical, Performance - Yes You can Have it All.                        Collaborations for the Trade
Sunday, 4:25-4:45 p.m.                                                           Monday, 3:15-3:35 p.m.
Patrick Shelton, Vice President of Sales, Inside Out Performance Fabrics         Loree O'Sullivan, Head of Influencer Relationships and Design
Come learn about how Inside Out Performance Fabrics make your spaces             Collaborations, Fabricut
stylish and easy care with Patrick Shelton.
                                                                                 Join an intimate session with Loree O'Sullivan, Head of Influencer
                                                                                 Relationships and Design Collaborations for Fabricut as she divulges the
                                                                                 secrets behind interior design influencers. Learn how to get noticed by
                                                                                 international brands, what you can do to leverage these partnerships, and
                                                                                 how to navigate the waters of sponsorships, ambassadorships, and licenses
PITCHING SESSION PRESENTED BY                                                    with to-the-trade giants like
SIGNATURE SLEEP/DHP FURNITURE
Good Natural Sleep                                                               PITCHING SESSION PRESENTED BY
Monday, 10:30-10:50 a.m.                                                         SHOPYOURLIKES

Erica Iapalucci, Communications Advisor, DHP Furniture                           How to Earn on Social Media While
                                                                                 Remaining Authentic
Signature Sleep will be launching its Signature Sleep Honest Collection at the
Design Bloggers Conference this February. The Honest Collection includes a       Tuesday, 11:00-11:20 a.m.
natural line of mattresses for both adult and baby. Made in California, the      Julian Hulbert, Director of Influencer Partnerships, ShopYourLikes
Honest Collection embraces natural elements and is made from nature-
inspired components. Signature Sleep will display its Queen Size Honest          Julian is responsible for strategic partnership development and revenue driving
Mattress at the show and will be speaking about the inspiration behind the       strategy across Connexity, Inc. brands. He leads sales and business development
Honest Collection and its benefits.                                              in pursuing, building and retaining high growth partnerships for ShopYourLikes.
                                                                                 Cascade Meeting Room | Seating is limited and RSVP requested

Make your social media work for you!
                      The only platform specifically built
                         to monetize your followers

                                                                                                          How it works
                                                                                             Find a product you want to post from the many
                                                                                                  retailers in the ShopYourLikes network

                                                                                                          Create your trackable link
                                                                                                           using the Link Generator

                                                                                                     Post your link anywhere! In your
                                                                                                 Instagram story,
                                                                                                            sto post, blog, or facebook
                                                                                                               to name a few

                                                                                              Request an invite now on
                                                                                           ShopYourLikes.com/Registration
                                                                                                Referral code: DIC19
                                                                                       "After only a week using the ShopYourLikes platform, it is quickly
                                                                                          becoming my favorite! It's so easy to use and has fabulous
                                                                                           revenue potential! I'm so glad to be a part of this program
                                                                                                         and to explore it even more!"

               Follow @shopyourlikes                                                                              Stacey Collins
                                                                                                               Wilshire Collections

6                                                                                                            Event Presented by Esteem Media | esteemmedia.com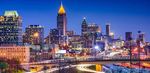 MEETING SPACE FLOORPLAN

 FLOOR PLANS
 Lower Lobby Level

                                   General Session and
                                                                                Exhibit Hall                                    Brand Track
                                     Influencer Track
                                                                             SERVICE

                                                                                                                                                               SERVICE

                                                                                                                                       I

                                                                                                                                  BUCKHEAD
                                                        GRAND BALLROOM                                                            BALLROOM

                             I                                 II                          III

                                                                                                                                        II

    Exhibit Hall
                                                                              PREFUNCTION

                                                                                                                                                   RESTROOMS

               CAS                         WATERFALLS
                   SIS
                B                                                                                                                    EVENT
                                                                                                                                   CONCIERGE
                                                                                                                                     OFFICE

                                                                                                      PREFUNCTION

                                            PATIO                            GRAND STAIRCASE

                            CASSIS
                          RESTAURANT
                                                              CASCADE          ELEVATORS

                                                                                                                    Bus Departures
                                                                                                                                LOWER LOBBY
                                                                                                                                 ENTRANCE

                                                                                                                        MEETING PLANNER OFFICE I

                                              CASSIS
                                                A

                                                         Pitching Sessions                       Conference Registration
                                                                and
                                                             Mentoring

Design Influencers Conference 2019 | #DesignInfluencersCon                                                                                                               7
Design
                                                                         begins
                                                                          here

                                                                                                                CL ASSIC HOME

With curated collections of furniture, accessories, fine            Atlanta Spring Gift, Home Furnishings & Holiday Market®
linens, tabletop, rugs and much more. The select                    Showrooms & Temporaries: March 13–15, 2019
resources you seek—known and new—in a single location.                                                                       ®
                                                                    Atlanta International Gift & Home Furnishings Market
This is AmericasMart. Where global style trends and
                                                                    Showrooms: July 9–15, 2019
sourcing opportunities are yours to discover.
                                                                    Temporaries: July 10–14, 2019
Visit your complete home destination.
                                                                    Select Showrooms Open Year Round
                                                                    Monday – Friday, 10 a.m.– 4 p.m.

                                                               AmericasMart.com/OYR | @AmericasMartATL | #AtlMkt
                                                     TO THE TRADE    |   800.ATL MART |   © 2019 International Market Centers, LLC
Session Descriptions                                                          Sessions are listed in chronological order.

                                             INFLUENCER AND BRAND BREAKOUT SESSIONS

                                                                                  • Tools for planning posts across social media so that you can spend one
INFLUENCER TRACK #1                                                                  day planning all your feed content and the rest of the time engaging with
How In-Person Moments Can Make a Digital Influencer's                                people
Career                                                                            • How you can really just be yourself and that in itself is content on Insta
Sunday 1:00-1:45 p.m.                                                                stories - but also provide detailed topics that are perfect to post about for
Kate O'Hara, CEO + Creative Director, Martha O'Hara Interiors                        the Insta story audience.

You've spent untold effort developing your online brand and creating              • How you can take advantage of tools like Canva to help you create
pleasingly authentic moments for your followers. You are consistent,                 professional looking content for free.
innovative, engaging. And yet…you can't help notice those influencers who         • How to promote yourself and brand or business using social media - both
were once new to the scene, suddenly hitting it big. What are you missing? In        with paid social posts and with connections across the social networks
this workshop, Kate will talk about how influencers (and aspiring influencers)
                                                                                  Attendees will leave the session with action items to implement, apps to
can expand their online reach through in-person moments – from gaining a
                                                                                  download, and Insta story ideas to try that day.
loyal fanbase that actually knows you, to connecting with influencers who are
enthused to collab with you, to impressing media who want to feature you.
                                                                                  BRAND TRACK #2
BRAND TRACK #1                                                                    Styling Showrooms/Exhibits for Design Influencer
Embracing Influencer Marketing: Evolution and Case                                Engagement
Studies                                                                           Sunday 2:00-2:30 p.m.
Sunday 1:00-1:45 p.m.                                                             Stacy Kunstel, Stylist, Editor, Writer, and Producer
David Blair, Director of Strategic Services, Emisare, Inc.                        What gets some showrooms and trade show exhibits better attendance and
Sherry H. Qualls, CEO and Owner, Whitegood                                        coverage by design influencers and press? The answer always includes "great
                                                                                  styling". Traditional approaches to exhibit design beg for more in the era of
While David and Sherry develop influencer marketing programs with
                                                                                  influencer marketing. Hear styling phenom and Design Influencers Conference
their clients, they are advantaged with an even deeper perspective on the
                                                                                  co-host Stacy Kunstel's tips on creating attention and engagement with
developing role of influencer marketing in the home furnishings industry. Their
                                                                                  opinion leaders at markets and showrooms.
agencies' client rosters include High Point Market, National Kitchen and Bath
Association and KBIS. Hear them share trends they see from their unique
perch and learn from successful case studies.                                     INFLUENCER TRACK #3
                                                                                  Build Multiple Digital Income Streams
INFLUENCER TRACK #2                                                               Sunday 2:45-3:15 p.m.
How to Make Yourself a Priority While Prioritizing Social                         Deborah von Donop, Interior Designer and Author, dvd Interior Design
Media                                                                             Long time bloggers and astute digital design marketers reap benefits from
Sunday 2:00-2:30 p.m.                                                             high traffic sites. Happily, several innovative strategies for ancillary revenue
Abbi McCollum, Vice President, Social Media and Convergence, Discovery            streams are now in vogue and this session will put you on a path to new
Inc's Home and Travel                                                             income flows. Audit your site strategy and leveragel multi level marketing
                                                                                  for direct sales and passive income. Learn about giveaways, private label
You have to be present on social media to be relevant in the world, but           products, digital products for Home & DIY Bloggers and more and get started
how can you make the biggest impact with the smallest time commitment.            today. The session will specifically cover:
Abbi will talk about how you can take advantage of publishing and content
creation tools to save time, how to pick which social platform you should         • Coupons and Deals / Giveaways
focus on, small adjustments you can make to content you already post              • Private Label Products: physical
to make it easier to find by big brands and how to stay sane in the crazy
                                                                                  • Private Label Products: digital
connected world we live in now. Should you focus on IGTV (no) or Insta
stories (YES!) are questions that she will answer in her talk.                    • Licensing
You'll learn about:                                                               • Training: webinars Facebook groups/podcasting/YouTube

Design Influencers Conference 2019 | #DesignInfluencersCon                                                                                                           9
At Ballard Designs
you'll find inspiration,
excitement and all
the ingredients you
need to transform
your decorating ideas
into reality.
SESSION DESCRIPTIONS

BRAND TRACK #3                                                                                             GENERAL SESSIONS
Riches in Regional Relationships and Distribution
                                                                                   Home Design Commerce is Local & Google is Paying
Marketing
                                                                                   Attention- Use Your Blog to Attract LOCAL Clients and
Sunday 2:45-3:15 p.m.
                                                                                   Increase Your Bottom Line
Jennifer Smiga, Founder and Chief of Social Connections, Ultraviolet Agency
                                                                                   Sunday 3:30-4:15 p.m.
Leverage your distributor relationships with customized regional co-branded
                                                                                   Sandra Funk, Founder and Principal Designer, House of Funk
content marketing campaigns. Consumers and design professionals wholly
                                                                                   Nicole Heymer, Founder, Curio Electro
embrace inspired local content from recognizable businesses. Learn from
Vetrazzo, UMI, Laura U Interiors, In Detail, and Oceanside Glasstile on building   Explore the ins-and-outs of well-structured local search engine blogging
relationships and support in your distribution channel with fully integrated       tactics that will help you get found through Google search and increase your
and localized marketing programs.                                                  bottom line. Learn how to create blog posts that highlight the towns where
                                                                                   projects and products occur. Build local authority with the search engines.
Ideal for brands with distributor networks seeking to add value to the
                                                                                   Sandra and Nicole will share their success stories that will help you demystify
relationship through targeted regional promotion and content/influencer
                                                                                   local search and leads. Follow the road map and referrals are no longer the
marketing.
                                                                                   only dominant local lead source.
Attendees will learn how to:
                                                                                   • How to optimize for local markets with the keywords for local SEO
• Drive leads to a local distributor
                                                                                   • Create a blog post to increase business with local keywords
• Invigorate dormant channel relationships
                                                                                   • How localized blogging helps define your brand, build relationships, and
• Partner with local designers and influencers                                       more
• Customize co-branded content for regional success                               • Tips for photographing and releasing professional images (i.e. only write the
• Raise brand awareness in regional targets                                          blog post after the photos have been pitched to press or publicized)

• Attract new distributor opportunities

                                                                         Kallista Cabinet

                                                                    curreyandcompany.com

                                                       Atlanta | Dallas | High Point | Las Vegas | New York

Design Influencers Conference 2019 | #DesignInfluencersCon                                                                                                       11
ONE LOCATION.
                      ENDLESS RESOURCES.

   Dallas Market Center is the largest open-daily interior design destination
in the country, offering 1.5 million square feet of dedicated home and design
  resources in addition to year-round events and educational opportunities.

        Find the latest in furniture, home décor, lighting and more.
            Join us for Dallas Design Week, April 15 – 18, 2019.
SESSION DESCRIPTIONS

Opening Keynote: Barry Dixon                                                       Introvert, Extrovert, Expert: How to Build Your Design
Sunday 4:45-5:30 p.m.                                                              Authority—and Gain a Loyal Audience!—When Your
Barry Dixon, Renowned Interior Designer and Author                                 Happy Place is Behind the Scenes
Interviewed by Clinton Smith, Award-Winning Journalist in Luxury Design            Monday 11:45-12:15 p.m.
and Lifestyles                                                                     Donna Garlough, Author, Editor, and Visual Content Creator; Style Director,
                                                                                   Joss & Main
The Evolution and Power of Influencer Marketing in the                             Joanna Hawley, Blogger, Stylist, and Digital Influencer, Jojotastic
Design Industry                                                                    Some of the most talented, insightful, and creative people in this industry—
Monday 8:30-9:30 a.m.                                                              writers, editors, art directors, stylists, makers of beautiful things—have a hard
                                                                                   time putting themselves in the spotlight, and as a result, stay behind the
Adam Japko, Founder and CEO, Esteem Media
                                                                                   scenes longer than they probably should. But introverts can excel in this field
2017 was widely recognized in global marketing circles as the beginning of         precisely because their nature helps them listen, observe, write thoughtfully,
the Influencer Marketing Era. Digital tools and social media have emboldened       and create. The secret to success is not overcoming your introverted nature,
niche influencers across all industries and market sectors. The Design             but learning to build on it to enhance your status as a Design Influencer.
Industry has organically progressed as brick and mortar retailing lagged
                                                                                   In this talk, you'll hear from established design "experts"—author Donna
and e-commerce and digital marketplaces thrived. Founder of the design
                                                                                   Garlough and blogger/influencer Joanna Hawley of Jojotastic—introverts
industry's cutting-edge marketing conferences (Design Bloggers Conference
                                                                                   who have learned to harness their strengths and find their niche of expertise
and Design Influencers Conference) Adam will share his findings on a decade-
                                                                                   and authority in the design world. Whether it was launching a blog, writing a
long progression and viable emergence of influencer marketing in the home
                                                                                   book, or finding the right business partners, we'll discuss what our different
furnishings and design industry.
                                                                                   paths looked like. What was hard? What was easy? And what would we
                                                                                   recommend to young, talented yet introverted design creatives looking to find
What Can Design Pros and Brands Learn From Fashion                                 their own voice and way?
and Beauty Marketing?                                                              Takeaways:
Monday 9:30-10:15 a.m.                                                             • How to approach networking with other designers, business partners, and
James Nord, CEO, Fohr                                                                 potential collaborators when small talk isn't something you're good at
James Nord, CEO of Fohr, has watched and contributed to the changes in             • Tactics for tackling the cold self-intro
the marketing and PR landscape of the fashion and beauty industries. He
                                                                                   • How to secure—and handle—media appearances when the pitch-and-sell
has participated in those industries' dramatic marketing metamorphosis over
                                                                                      isn't second nature
the last 5 years when working with influencers has gone from experimental
to critical. James Nord, founder of the influencer marketing company Fohr,         • Overcoming your biggest fears about branding yourself a design expert
has been a spectator and accelerator of this change and will explain the           • What tools and platforms have have been most helpful (and natural) in
similarities and differences inherent in those industries and what the future of      building a personal brand
influencer marketing might look like for the design community.

                                                                                   Savvy Giving Presentation
Don't Sleep on Pinterest! Keys to Board
                                                                                   Monday 12:15-12:30 p.m.
Organization, Optimization, and Increased Web Traffic
                                                                                   Susan Wintersteen, Interior Designer and Founder, Savvy Giving by Design
Monday 11:00-11:45a.m.
                                                                                   Savvy Giving by Design™ is a non-profit organization whose mission is to
Kyla Herbes, Owner and Art Director, House Of Hipsters
                                                                                   provide comfort, support, and healing to families with a child facing a medical
A few years ago, Kyla put all her energy into Pinterest and grew her following     crisis by transforming the interior spaces of their homes at no cost to them.
from 2,000 to over 190,000. Pinterest is now the biggest traffic driver to her     Hear from Susan how you can help.
blog. You can do this knowing the right steps to take. Kyla will help you master
Pinterest in her packed and practical presentation. Learn how to attract your
                                                                                   The Other Side of the Camera: How Photography
ideal audience, grow your following, gain social authority, and ultimately
increase traffic and sales to your website. The session includes Pinterest         Influences Digital Content and Social Media
101 and why you need Pinterest in your life. Learn how to set up a business        Monday 1:45-2:15 p.m.
account and manage SEO for your boards. Beyond the basics, the session turns       Emily Jenkins Followill, Interior Design Photographer
advanced strategies and scheduling simple. A session not to be missed.             Suzanna Cullen Hamilton, President, ART SMART Strategies, LLC
                                                                                   Elizabeth Ralls, Editor-in-Chief, Atlanta Homes & Lifestyles
                                                                                   Photographs have never been more critical in interior design messaging and
                                                                                   marketing. Through social media and digital content, thousands of potential
                                                                                   clients, bloggers, media, and brands gain insight into projects. Renowned
                                                                                   photographer Emily Followill and Atlanta Homes & Lifestyles Editor-in-Chief
                                                                                   Elizabeth Ralls will sit down with Suzanna Cullen Hamilton will discuss the
                                                                                   importance and optimization of both professional photos and social media
                                                                                   posts. We'll discuss what type of photos work best for each medium to
                                                                                   engage and inspire, as well as other interior design photography-related

Design Influencers Conference 2019 | #DesignInfluencersCon                                                                                                        13
SESSION DESCRIPTIONS
subjects that play into social media photography optimization including
staging, how the camera sees the room differently, and how to hire a                Coastal Living and Universal Furniture - Furnishing a
photographer if you want to increase visibility in digital content.                 Lifestyle
Key Actionable Takeaways:                                                           Monday 4:15-4:45 p.m.
• How to effectively photograph projects for optimal digital content and           Neil MacKenzie, Director of Marketing, Universal Furniture International
   social media use                                                                 Inc.
                                                                                    Kristen Payne, Vice President of Licensing, Meredith Corporation
• How to take photos for publication, yet still maintain social media use
   without conflict-of-use issues (i.e. "teaser shots, working shots, tight         Coastal Living is a well-recognized brand in the home category and
   vignette shots" that can drop hints without exposing the entire shot)            simultaneously describes an enviable lifestyle. Universal Furniture joined
                                                                                    forces with Coastal Living in 2018 and launched a new whole-home
• When You Need – and How to Hire - a Professional Photographer for your           assortment at the 2018 Fall High Point Market. The challenge in working
   digital content                                                                  together was achieving a style that was on brand and resonated with the
• What makes a great interior design photograph catch your eye on social           Coastal Living customer. Licensed product development processes can be
   media                                                                            challenging, yet the process between Universal and Coastal Living was
                                                                                    anything but.
Google Analytics Suite for Social Media Marketing                                   Takeaways:
Monday 2:15-3:00 p.m.                                                               • How a licensed influencer collection takes shape
Charles Farina, Director of Growth and Development, Analytics Pros                  • What the product collaboration process looks like
Google Analytics is a powerful tool for any Social or Content Marketer. Google      • Going to Market - achieving B2B and B2C goals
Analytics is part of the new Google Marketing Platform that includes tools for
                                                                                    • Newly created influencer marketing opportunities
optimization, data visualization, activation, and more. If you want to better
understand your audiences, understand how your content and social media
is performing, or find opportunities where you could be providing a better          Monday Keynote: Carson Kressley
experience for your users this session is for you!                                  Monday 4:45-5:30 p.m.
After attending this session, you'll know how to:                                   Carson Kressley, Emmy-Award winning TV Personality Style Expert, Fashion
• Measure: Measuring Content and Social Media with the Google Marketing            Designer and New York Times Best-Selling Author
   Platform
• Optimize: Content Optimization with Google Analytics and Google Optimize
                                                                                                  INFLUENCER AND BRAND TRACK
• Segment: Audience Building and Analysis                                                             BREAKOUT SESSIONS
• Report: Automated reporting for all of your data sources with Data Studio
   (Free Enterprise Dashboarding)                                                   INFLUENCER TRACK #4
• Activate: Take action on your insights                                           Business Guidelines and Responsibilities for Building
                                                                                    and Leveraging Influence
Gain YouTube Stardom with these Four Easy                                           Tuesday 8:30-9:00 a.m.
Optimization Tips                                                                   Michel Smith Boyd, American Interior Designer, Bravo TV Celebrity
Monday 3:45-4:15 p.m.                                                               Michel Smith Boyd has a golden track record for building influence through
Stephanie Duerden, Digital Marketing Professional, SportRx                          license and media deals. Michel will outline the path he took that led to robust
Taylor Hori, Marketing, Oceanside Glass and Tile                                    demand by brands, broadcast, and print media. More importantly, he will
                                                                                    share the important business rules that anyone seeking to build and leverage
Did you know that YouTube has over 800 million unique users each month?             influence with brands and media should understand to avoid surprises in
That's 800 million opportunities to get your brand recognized. In a recent          searching and closing influencer marketing deals.
study of marketing professionals and online consumers, 76% of those polled
say video has helped them increase traffic to their website and increase sales.
You want a piece of that pie, but what's the best way to get your videos            BRAND TRACK #4
noticed? In this course, attendees will learn how to build a YouTube channel        Human-Centric Marketing - The Science of Selling Meets
that stays true to their brand with the strategy to help them reach YouTube         the Art of the Lifestyle Experience
Stardom!                                                                            Tuesday 8:30-9:00 a.m.
• Understand the benefits of having a YouTube channel for your brand               Jason Pires, CEO and Executive Creative Director, Furniture Branding and
• Define a list of key terms related to search engine optimization to be able to   MVC Agency
   implement them across channels and platforms                                     In our fast-paced and complex world, consumers are constantly looking for
• Apply a list of best practices for optimizing a YouTube channel                  truly meaningful experiences and connections to complement their day-to-day
                                                                                    lives. Today's most successful brands are going well beyond selling design
• Top tips for creating a visually stunning, cohesive and branded YouTube
                                                                                    and products and are creating human-centric and customized experiences
   channel.
                                                                                    to exceed consumers' expectations, generating a personal connection and
• YouTube analytics and content optimization                                       sustainable brand loyalty.

14                                                                                                               Event Presented by Esteem Media | esteemmedia.com
SESSION DESCRIPTIONS
 Key takeaways:
                                                                                  BRAND TRACK #5
 • How to get to know your audience beyond demographics and understand
                                                                                  The Keys to Successful Influencer
    their psychographics
                                                                                  Collaborations: Strategic Planning - PART 1
 • How to find the common threads amongst a broad and diverse modern
                                                                                  Tuesday 9:15-9:45 a.m.
    audience
                                                                                  Jana Platina Phipps, Content Creator and Influencer, Trim Queen
 • How to find the right influencers for your brand and consumers
                                                                                  Mary Leigh Howell, Industry PR Consultant, Mary Leigh Howell PR
 • How to create activations that elevate your brand experience and connect
                                                                                  Ever thought about developing an influencer collaboration but don't know
    on an emotional level with your audience
                                                                                  where to start? Have you sponsored an event but feel you didn't get much
                                                                                  out of it? The Keys to Successful Influencer Collaborations will give you the
 INFLUENCER TRACK #5                                                              background, knowledge and tools to create the best relationship for your
 iPhone Image Editing for Brand Enhancement and                                   brand and develop a program that's successful for both parties.
 Engagement                                                                       Strategic Planning -Part 1:
 Tuesday 9:15-9:45 a.m.                                                           • Identify what should be included in a contract
 Linda Holt, Interior Designer and Photographer, Linda Holt Creative              • Strategize content
 Clean your mobile phone lens and point and click? Yes, but it hardly ends        • Identify platforms for the best reach
 there. Professionally experienced photographer Linda Holt will take you
 through simple steps and tools that make your iPhonography stand head and        • Discover what analytics matter
 shoulders in social media, brochures, websites, and magazines. Linda has         Developed by Jana Platina Phipps (Trim Queen, content creator and
 recently started offering photo-editing services to the design industry. Learn   influencer) and Mary Leigh Howell (industry PR consultant), this course will
 some of Linda's secrets and downloadable tools in this session.                  showcase examples from the duo's many years of experience on both the
                                                                                  influencer and the brand side of the relationship. Don't miss out on this
                                                                                  insightful presentation that will leave you with plenty of takeaways to begin
                                                                                  or improve your collaborations.

                                     On the horizon awaits our spectacular collection of furnishings
                                               and alluring objects for every home and lifestyle.

July 28 - August 1, 2019
Save the Date at LasVegasMarket.com

 Design Influencers Conference 2019 | #DesignInfluencersCon                                                                                                       15
SESSION DESCRIPTIONS

INFLUENCER TRACK #6                                                                                         GENERAL SESSIONS
Steps to Building an Online Brand That Stands Out
                                                                                   Facebook Marketing and Paid Acquisition
Tuesday 10:00-10:30 a.m.
                                                                                   Tuesday 11:30-12:30 p.m.
Heather French, Co-Founder, Principal, and Lead Designer, French & French
Interiors                                                                          Shayla Copas, Principal and Interior Designer, Shayla Copas Interiors
Franziska Neumann, Owner, FZK Franziska                                            Will Ferguson, Co-Founder, Slince, Inc

In this work-along session, FZK Franziska will share her unique 3-step method      "Are you over Facebook? Don't be discouraged, with over 2 billion monthly
to creating successful online brands for her own interior designer clients.        active users Facebook is still a viable organic marketing tool for designers.
Walk away with your very own actionable strategy to build an effective             Shayla Copas and Will Ferguson will discuss the top Facebook trends and how
online presence that attracts dream clients. Know which online tools are right     they can help design businesses grow.
for you and your unique creative tone. Heather French of French & French           Top three takeaways:
Interiors, a client since 2014, will join Franziska to offer her own perspective
                                                                                   • Top 2018 Facebook trends
and concrete examples of how these strategies are practically applied and
what the results look like.                                                        • Facebook's strengths compared to Instagram
Takeaways:                                                                         • Video content, why it's so important
• know your brand's 5 core values
• know which top 3 online platforms suit your creative style & tone
                                                                                   Keynote: Your Creative Voice: Developing a unique one
                                                                                   and using it to power your brand. A conversation with
• set measurable online goals
                                                                                   interior designer Jeff Andrews and Sophie Donelson
• walk away ready to implement 3 clear steps towards building an online           Tuesday 12:30-1:15 p.m.
   brand that stands out
                                                                                   Jeff Andrews, Internationally Celebrated Interior Designer,
                                                                                   JEFF ANDREWS / DESIGN
BRAND TRACK #6                                                                     Interviewed by: Sophie Donelson, Author and Design Editor
The Keys to Successful Influencer Collaborations:
                                                                                   Author and editor Sophie Donelson speaks to her friend, Los Angeles interior
Effective Execution - PART 2                                                       designer Jeff Andrews, about how authenticity, originality and POV helped
Tuesday 10:00-10:30 a.m.                                                           fuel the success of Jeff's business and influential brand and how to find and
Jana Platina Phipps, Content Creator and Influencer, Trim Queen                    empower your own unique voice. Their chat will touch on Jeff's career arc —
Mary Leigh Howell, Industry PR Consultant, Mary Leigh Howell PR                    from emerging designer to a portfolio of A-list celeb clients, international TV and
                                                                                   media coverage, and licensed product deals. Jeff will offer tactics for cultivating
Ever thought about developing an influencer collaboration but don't know           a unique perspective (as well as clients who support it), how to deliver a
where to start? Have you sponsored an event but feel you didn't get much           signature look through traditional brand extensions like product collections and
out of it? The Keys to Successful Influencer Collaborations will give you the      books to newer outlets like digital brand extensions, how to stay on brand as
background, knowledge and tools to create the best relationship for your           your personal style evolves, and ways to keep a robust business while standing
brand and develop a program that's successful for both parties.                    your creative ground. Jeff's first book, "The New Glamour: Interiors with Star
Effective Execution -Part 2:                                                       Quality," will be released by Rizzoli in March 2019.
• Learn how to create and mine content for maximum impact
                                                                                                       Walking Map to Porcelanosa
• Extend your impact through public relations
Developed by Jana Platina Phipps (Trim Queen, content creator and
influencer) and Mary Leigh Howell (industry PR consultant), this course will
showcase examples from the duo's many years of experience on both the
influencer and the brand side of the relationship. Don't miss out on this
insightful presentation that will leave you with plenty of takeaways to begin
or improve your collaborations.

16                                                                                                               Event Presented by Esteem Media | esteemmedia.com
Speaker Biographies

                                                                  FEATURED SPEAKERS

                       Jeff Andrews                                                                          Suzanne Kasler
                       Principal and Interior Designer                                                       Principal, Suzanne Kasler Interiors
                       JEFF ANDREWS / DESIGN                                                               Suzanne is inspired. As the principal of Atlanta-based
                        Internationally celebrated interior designer Jeff Andrews                          Suzanne Kasler Interiors, she often asserts that "a room
                        creates sophisticated yet livable interiors for families                           should be collected, not decorated." Incorporating
                        and celebrities alike. His work has been featured in                               the personal collections of her clients with fine art
                        top shelter magazines around the globe, including                                  and antiques, contemporary pieces and custom-
Architectural Digest, Elle Decor, Veranda, and House Beautiful. Jeff has a          designed furniture, Suzanne's meaningful interiors straddle that rare middle
furniture line with A. Rudin, a wallpaper line with Astek Wallcoverings, a          ground between sophisticate and ingénue. As a graduate of the University of
wood surfaces collaboration with Jamie Beckwith, and a rug collection with          Cincinnati's College of Design, Art, Architecture and Planning, Suzanne brings
Mansour Modern. He has received numerous awards from California Home                a comprehensive knowledge of interior architecture and decorative arts to her
+ Design for his work, as well as the Hue Award from Benjamin Moore. Jeff           design work.
is the author of ͞The New Glamour: Interiors with Star Quality which will be        Suzanne's classic interiors have been featured in Architectural Digest, Elle Décor,
available in March 2019 from Rizzoli. www.jeffandrewsdesign.com                     House Beautiful, House & Garden, Southern Accents, Traditional Home and Veranda.
                                                                                    Her widely published work has won numerous awards, placing Suzanne among the
                       Barry Dixon                                                  elite of America's top designers. In the fall of 2009, Rizzoli published Suzanne's first
                       Renowned Interior Designer and Author                        book, Inspired Interiors, featuring her "deft use of couture-like detailing, a keen sense
                                                                                    of sublime color selections, and an aesthetic that seamlessly bridges American and
                        Inspired by acres of lush Virginia countryside, Barry       European sensibilities."
                        Dixon is known for a distinct aesthetic that blends
                        Western styles with global influences from a childhood      In 2008, Suzanne launched a line of furniture for Hickory Chair, along with a collec-
                        spent abroad in India, Pakistan, Korea, New Caledonia       tion of lighting for Visual Comfort. Her signature style of casual elegance has since
                        and South Africa. With projects spanning the world,         been interpreted into a line of rugs with Safavieh, fine art with Soicher-Marin, acces-
Dixon imagines interiors that infuse artifacts and antiques with present-day        sories with Ballard Designs and debuting spring 2011, a fabric line with Lee Jofa.
motifs – all preserving the history and personality of the home's owners and
their treasures.                                                                                             Carson Kressley
                                                                                                             Emmy-Award winning TV Personality Style
                       Sophie Donelson                                                                       Expert, Fashion Designer and New York Times
                       Author and Design Editor                                                              Best-Selling Author
                       Sophie Donelson is an author and design editor. Most                                   Emmy-Award winning TV personality, style expert, fashion
                       recently Editor in Chief of House Beautiful where she                                  designer and New York Times best-selling author are some
                       inspired a new generation of design lovers to embrace                                  of the credits of the multi-talented and unforgettable
                       color and happiness at home, Sophie has also held            Carson Kressley. Carson started his career as an independent stylist and became
                       editor positions at Hampton Cottages & Gardens,              invaluable to major designers such as Ralph Lauren. A few years later, he took a leap
Elle Decor and Martha Stewart's Blueprint magazines. As an independent              into television when, in 2003, he became a breakout star as the fashion savant on
journalist she wrote for the New York Times, New York magazine, The Wall            Bravo's Queer Eye for the Straight Guy, which won a primetime Emmy and gained a
Street Journal, and The Globe & Mail.                                               worldwide following for Carson.

During a five-year detour from publishing, Sophie advised digital and retail        Currently, Carson's latest project is a new, much-anticipated show with his
startups including C. Wonder, Curbed and Business of Home, where she was            Queer Eye alum Thom Filicia focusing on interior design for Bravo Networks
also the original on-air host of Editor TV. Her national TV appearances include     which premiered in October 2018. Carson is a New York Times best-selling
the TODAY Show, Good Morning America, and Open House. A contributor                 author with three books to his credit, including You're Different and That's
to several volumes on home design, Sophie's 2017 book Style Secrets: What           Super and Off The Cuff: The Essential Style Guide for Men and The Women
Every Room Needs quickly became a bestseller. Her next, House Beautiful             Who Love Them. His latest book, a women's style guide Does This Book
Dream Homes: Intimate House Tours & Dazzling Spaces, publishes in April.            Make My Butt Look Big? A Cheeky Guide to Feeling Sexier in Your Own Skin
                                                                                    & Unleashing Your Personal Style was released on October 11, 2016 [St.
                                                                                    Martin's Press] to rave reviews.
                                                                                    A strong supporter of many philanthropic causes, Kressley uses his celebrity
                                                                                    to advance different concerns such as The Trevor Project, The Human Rights
                                                                                    Campaign, AIDS WALK, and the Al D. Rodriguez Liver Foundation.

Design Influencers Conference 2019 | #DesignInfluencersCon                                                                                                               17
At Good Earth Plant Company,
                we believe plants are life.
We create the most       Our passion never changes: creating the most
nature enriched          desirable environment for every workspace and
environment for your     in every home. An environment where you can
health and well-being.   flourish, create, play and grow.

    info@goodearthplants.com                     858-576-9300
SPEAKER BIOGRAPHIES

         INFLUENCER TRACK, BRAND TRACK, AND                                                                  Stephanie Duerden
              GENERAL SESSION SPEAKERS                                                                       Digital Marketing Professional
                                                                                                             SportRx

                         David Blair                                                                          Stephanie Duerden has been a passionate marketing
                                                                                                              professional for 10 years. She worked her way up the
                         Director of Strategic Services
                                                                                                              ladder at Oceanside Glass & Tile from Event Coordinator
                         Emisare, Inc.
                                                                                                              to Marketing Director contributing to significant growth of
                        Marketing is about engaging people. It's about finding       the companies social channels, brand recognition and overall revenue. In 2017, her
                        that right mix of words, images, vehicles, channels, and     social media efforts gained the attention of Insider Design + Insider Art, exposing
                        approaches to lead someone one step farther down             the brand to 4.8 million new viewers, growing their social following by 20% and
                        the path to purchase than they are right now. That's         website views by 5%. In 2018, she was offered a new position for San Diego
  what everyone at Emisare does, in one way or another. David's way is to focus      based e-commerce company SportRx where she now heads lead gen and customer
  on figuring out what our clients need to say (the approaches), and how to say      relationship management.
  it (the words).

                                                                                                             Charles Farina
                         Michel Smith Boyd                                                                   Director of Growth and Development
                         American Interior Designer, Bravo TV Celebrity                                      Analytics Pros
                          Michel Smith Boyd is an American interior designer and                            With 10+ years of experience in Digital Analytics,
                          star of the hit Bravo show, Buying it Blind. His Atlanta                          almost all of Charles' experience has been with
                          based firm, Michel Smith Boyd Interiors, is known for                             world-leading Google Analytics 360 providers.
                          Michel's signature, sumptuous style. Renowned for its                             Deeply experienced in attribution, cross-device and
                          distinctive, cultivated, and soulful vibe Michel's work    cross-platform analytics, and marketing data integrations, he has performed
  has received countless accolades including being recognized as one of the Top      hundreds of Google Analytics training and workshops across the world
  20 African American Designers in the country. Additionally, Michel's work has      ranging from small businesses to Fortune 100 global enterprises.
  graced the pages of Elle Décor, Traditional Home, Vogue, Veranda, Ebony, and
  Washington Post just to name a few. Boyd prides himself on creating spaces
  that his clients not only adore but also delight in calling home. Michel's                                 Will Ferguson
  breadth of influence includes residential and commercial interior design as                                Co-Founder
  well as curated collections of luxe rugs, fabrics and trims, wall coverings,                               Slince, Inc
  decorative home accessories, and objets d'art. His signature style masterfully                             Will spent 15 years moving up the ranks in client-side
  juxtaposes masculine and feminine sophistication and he seamlessly blends it                               marketing at brands like E*trade and Oppenheimer
  all under one roof to set the perfect mood.                                                                Funds, before becoming Vice President of Online
                                                                                                             Marketing at 1-800 Flowers where he ran Social
                         Shayla Copas                                                Media, SEM, Display Advertising and Affiliates. He eventually moved on to
                                                                                     the start-up world, where in his last role he was Chief Marketing Officer,
                         Principal and Interior Designer
                                                                                     responsible for all acquisition marketing, analytics, website conversion and
                         Shayla Copas Interiors
                                                                                     P&L. He was named to 40 under 40 for being one of the most innovative
                         Shayla is one of the South's most highly acclaimed          brand marketing executives and is a sought-after speaker at industry
                         award-winning luxury designers and tastemakers!             conferences such as Internet Week, ad:tech, Brand Innovators and eTail. His
                         Her "Southern Glam" aesthetic has graced the pages          front-running approach to social commerce and Facebook advertising has
                         of regional and national publications. Her soon to be       been covered by the New York Times, Ad Age and ClickZ. Will decided to start
  released show, appropriately named " Southern Glam" will be released later         Slince because he saw a need in the marketplace for a senior-level, digital
  this year by the Design Network which displays the glitz, glam and southern        executive to work on behalf of clients where their agencies were falling short.
  hospitality she is known for.
  Shayla is authoring a tabletop design book for Schiffer Publishing, "Four
  Seasons of Entertaining" which is due out in 2019. She is currently appointed
  by Governor Asa Hutchinson as a commissioner to The Arkansas Governor's
  Mansion Commission where she has spent countless hours working with
  the First Family to renovate the state treasure. Shayla was bestowed the
  coveted 2017 Philanthropist of the year award by the Women's Foundation of
  Arkansas for her years of inspiring and empowering women throughout her
  state.

  Design Influencers Conference 2019 | #DesignInfluencersCon                                                                                                           19