2020 2021 THEME: LADARRION D. JACKSON, PRINCIPAL LESLEY MONCRIEF, ADM. DEAN KIMBERLY COMEAU, MAGNET SITE COORDINATOR - FOREST HEIGHTS ACADEMY OF ...
Page content transcription
If your browser does not render page correctly, please read the page content below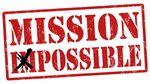 LaDarrion D. Jackson, Principal
         Lesley Moncrief, Adm. Dean
   Kimberly Comeau, Magnet Site Coordinator
                     2020 – 2021 Theme:

This Handbook serves as our policy guide for the traditional school setting. Our new
     reality for this virtual world may or may not be reflected within its content.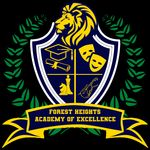 Forest Heights Academy
                    Excellence Today Brings Success Tomorrow

This handbook has been written to help your learner gain the greatest
possible benefit from his or her school experience.

The faculty and staff are in need of your help and cooperation. It is
important that every student and parent understand the Handbook and be
expected to follow the rules/guidelines set forth herein. Please read and
discuss this document with your child. Afterwards, you and your child must
sign this form and return it to the school by Friday, August 14, 2020. Thanks
for your cooperation and support

_______________________________                        __________________
Student Signature                                              Date

_______________________________                        __________________
Parent or Guardian Signature                                   Date

Grade _______            Homeroom _____________________________

                                                                      2|Page
                                  7447 Sumrall Dr.
                               Baton Rouge, LA 70812
VISION
 While academically engaging our students, we foster the
development of their creativity and value their individuality.
 In forging a partnership with its community, Forest Heights
Academy of Excellence promotes excellence in education
      while providing a safe and nurturing environment.

                         Mission
   To promote a challenging, enriching education
partnered with an artistic program that encourages all
  students to become positive, productive leaders.

                                                         3|Page
                           7447 Sumrall Dr.
                        Baton Rouge, LA 70812
2020 – 2021 Faculty & Staff

                                        Administration
                              LaDarrion Jackson, Principal
                      Lesley Moncrief, Academic Dean of Students
                       Kimberly Comeau, Magnet Site Coordinator

                                          Office Staff
                               Tramasia Turner, Executive Secretary
                                Joannett Trotter, Office Manager

                                        Faculty & Staff
Brittani Geason, PK            Lisha Winston, 4th (Sci/SS)       Katherine Sharp, Art
                                              th
Martina King, PK               Angel Collins, 4 (ELA)            Jimmy Fleming, Intr. Music
Leslie Howard, PK              Andrea Tillman, 4th (Math)        Jada Traveler, Vocal Music
Corinne Veach, K               Russia Williams, 5th (ELA)        Elizabeth Mathews, Dance
Natalie Wood, 1st              Leah Douglas, 5th (Sci/SS)        Candice Thomas, Drama
Jennifer Browning, 1st         Rainie Favorite, 5th (Math)       Janice Brown, PK Para
                     st
Jeanne Taylor, 1               Carla Oubre, Guidance             Jena Garrison, PK Para
                          nd
Tashawa Daniels, 2             Brenda Osborn, Librarian          DiaMonte Hall, PK Para
Sherlyn Wright, 2nd            Heidi Davis-Glynn, Spch Thr       Mary Wilkeron, Head Cust.
Telisa Magee, 2nd              Cheryl Giddens, PE                Linda Jackson, Cafeteria Mgr
Erica Samuel, 3rd                                                Beverly Thrasher, Cafeteria
                          rd
Kristen Johnson, 3                                               Carolyn Brookshire, Cafeteria
                rd
Emily Lowe, 3

                                                                                             4|Page
                                            7447 Sumrall Dr.
                                         Baton Rouge, LA 70812
WELCOME
Welcome to the 2020 – 2021 school year! We are ready for an exciting and
academically focused school year! Student success for ALL is our goal. Although
everything will look different than years passed, our commitment to high quality
instruction, rigor, and relationships is a top priority and we will work tirelessly to
meet those expectations. My job is to ensure that every student learns to his or
her full potential. Please recognize that in order for your learner to be successful
in school, he or she will need your support, particularly, in these ways:

• Attend school daily and arrive on time, ready for the day's learning experience
• Complete all homework and other assignments given by teachers
• Read for pleasure at least 20-25 minutes daily to develop a love for reading and
    to improve literacy skills
•   Ask your child to share school experiences with you daily so that you are aware
    of his/her school life
•   Inform the teacher if he/she needs additional support in any area or subject
    (maintaining a 2-way dialogue between parent and teacher)
•   Honor and value the instructional time in each class—support limited
    interruptions during the school day so instructional time is maximized
•   Know that as the parent, you expect for your child to succeed in school and go
    on to college

Our first day of school will be Monday, August 10th and our instructional program is
traditionally from 8:25am – 3:25pm. To welcome all of our parents and students and
answer any questions you may have, we have planned our Virtual Open House for
August 5th @6pm. I warmly invite you to come and meet the Forest Heights faculty
& staff, as well as, tour our school and classrooms.

                                                                 -LaDarrion D. Jackson
                                                                              Principal

                                                                              5|Page
                                     7447 Sumrall Dr.
                                  Baton Rouge, LA 70812
School Operations & Procedures

                                           School Hours
Students                             Early Release                     Teachers
7:00a.m. Extended Day Begins         NO EXTENDED DAY**                 7:55a.m. Arrival
8:00a.m. Arrival Begins              8:00a.m. Arrival Begins           3:40p.m. Dismissal
8:30a.m. Tardy Bell Rings            8:30a.m. Tardy Bell Rings
3:20p.m. Bus Dismissal               12:40p.m. Bus Dismissal
3:25p.m. Carpool Dismissal           12:45p.m. Carpool Dismissal
5:00p.m. Extended Day Ends

                                          Arrival Procedures
  •   The campus will be open to receive students promptly at 7:00 a.m. for students in Morning Care.
  •   All other students will be allowed to enter the building promptly at 8:00 a.m.
  •   The instructional day begins at 8:30 a.m. Students who arrive after 8:30a.m will be marked tardy.
  •   Students are not to arrive BEFORE 8:00a.m. The school CANNOT be responsible for students
      who arrive prior to 8:00a.m.
  •   All students must enter the building on the 3rd grade hallway.
  •   Parents are asked to please drop students off through the carpool line and not walk them to the
      building.
  •   If a parent wishes to escort a child to his/her class, the first day of school, the parent must
      park in the designated areas and NOT along the street or in the bus loading zone.
  •   The cafeteria will be open to serve breakfast to K through 5th grade students from 8:00-8:25a.m.
      o Kindergarten teachers will escort their students to breakfast each day until August 5, 2018.
          Kindergarten students will begin to report directly to the cafeteria for breakfast thereafter.
      o Kindergarten – 5th grade students are to enter the building quietly in a single line and go
          directly to cafeteria for breakfast or their classroom if they are not eating.
  •   Pre K students will be escorted to breakfast by their teachers
  •   If a student is late a parent MUST accompany the student to the front office to check in.
      o   The student will be given a "class admit slip" to enter into class.
      o   A parent conference will be scheduled after (3) tardies in a 30-day period.

                                        Dismissal Procedures
  •   There will be NO student checkouts after 2:45p.m.
  •   PARENTS MUST check-in at the front office anytime they are on campus.

                                                                                                6|Page
                                             7447 Sumrall Dr.
                                          Baton Rouge, LA 70812
•   NO PARENT will be allowed to go to a child's classroom without prior approval of an
       administrator. There will no conferences scheduled or held during arrival or dismissal.
   •   To expedite the dismissal of all our students' buses will be dismissed first NO EXCEPTIONS.
       o Parents MUST remain in the carpool line to pick up their child. There is NO parking in the
          front of the school during dismissal.
       o Parents, guardians, or other relatives awaiting car riders in the afternoon MUST get into the
          carpool line. NO students will be released to anyone NOT in the carpool line.
       o After 3:35 parents will be called for students that have not been picked up.
   •   Parents will not be able to call to change their student's method of transportation unless for dire
       emergencies. Any changes must be put in writing and submitted to front office staff prior to
       2:00pm.

NOTE: Parents are encouraged to make sure that the school has an updated emergency contact number
and address on file for their child.

                                         Carpool Procedures

We at Forest Heights Academy of Excellence understand the importance of everyone's time.
We work diligently to ensure an effective and efficient carpool process. To ensure everyone's
safety, students especially, we ask that you adhere to the following rules and procedures.
   § NO parking in the front of the school during arrival or dismissal time.
   § NO cars will be allowed in the driveway prior to 8:00 a.m. This is due to bus arrival and
     the arrival of faculty and staff. Please do not block the driveway.
   § No parent/guardian is allowed to walk up and receive a student during dismissal.
     EVERYONE must join the carpool line.
   § Only cars that are in the line that proceeds down Dalark will be allowed into the parking lot.
     Cars coming from any other direction will be directed to the assigned route.
   § Please DO NOT block any resident's driveway.
   § When leaving out of the schools parking lot EVERYONE must turn right.
   § Please inform all family members that will be picking up your student of the carpool
     procedures.
   § We will no longer accept transportation changes over the phone. Any changes in your
     student's transportation must be sent in written communication to the child's teacher.
   § ONLY students that submit an address that is within 1 mile of the school will be released as
     walkers. NO student will be released to cars.

                                                                                                 7|Page
                                              7447 Sumrall Dr.
                                           Baton Rouge, LA 70812
Attendance & Tardy Policy
Students' success depends heavily on the amount of time they spend in school and on-task. It is
imperative that they attend school regularly so that our team can provide them with the necessary skills
to be successful. It is our goal to make sure that instructional time is not only protected but held
sacred. Unlike high school and some middle school students, elementary students' attendance is directly
related to family involvement. Therefore, it is the parents/guardians' responsibility to ensure that our
learners arrive to school on time and ready to learn. This policy outlines our procedures for addressing
attendance concerns.

•   After the 3rd unexcused absences, parents will be notified that they have been referred to the
    Truancy Officer.

•   After the 5th unexcused absence, the student is in jeopardy of promotion and the parent must
    attend a mandatory attendance conference.

•   Parents are allowed to submit up to (5) handwritten notes per semester to excuse absences. After
    that handwritten notes are subject to approval by the Truancy Supervisor.

                                         Tardy Policy
    st
•   1 Occurrence = Verbal Warning

•   2nd Occurrence = Loss of Recess

•   3rd Occurrence = Loss of PBIS Activity and mandatory Parent Conference

•   4th Occurrence = The student will accrue an unexcused absent and the parents will be referred to
    the Child Welfare & Attendance Dept. for truancy.

Please review the district's Students' Rights and Responsibilities handbook for additional information.

                                           Campus Visitors
All visitors must have permission from an administrator and sign in using the School check in/out
computer in the front foyer before going to a classroom, for any reason. This is necessary for your
child's safety, school security and the policy of EBRP School Board. If a parent wishes to observe in a
classroom, they must be accompanied by an available administrator. Please be guided by the following
when visiting a classroom.

•   All classroom visits must be approved by an administrator.
•   All classroom visits are limited to 15mins. This is NOT a time for a parent conference!!
•   Report to the office first, the office will see if it is convenient for the teacher to have a visitor.
    The office will call the teacher for verification that a visitor can observe at that time. You must
    wear a Visitor's Pass at all times.
•   Enter the classroom quietly and be seated quickly. The teacher will go on with instruction as usual.
                                                                                                   8|Page
                                               7447 Sumrall Dr.
                                           Baton Rouge, LA 70812
•   Please do not disturb your child or the teacher while class is in session.
•   Young children and infants should not accompany parents for class visits, since it is difficult for
    them to remain seated for long periods of time. Also, they may disturb and/or interrupt instruction.
    Please schedule observations before 2:45 p.m. Teacher conferences should be scheduled by
    appointment. Arrangements for conferences can be made by calling the school between 7:45 and
    3:30 p.m. at 355-5681 or by sending a note requesting a conference to your child's teacher.
•   Please do not call school personnel at their home, unless invited by teacher.
•   Parents are prohibited from classrooms when the teacher is getting children ready for dismissal.
    School is dismissed at 3:25 p.m.
•   Please understand that a teacher cannot neglect a class to conference with a parent about a
    student.
•   After the classroom visit, parents should report to the office to record the time of their departure
    on the computer.
•   Conferences are scheduled before or after school or during the teacher's planning period.
•   Emergency conferences must go through an administrator.

                                      Emergency closing of school
We have a School Crisis Plan that ensures that students, teachers and staff are safe. Practice drills are
held during the school year so that all of our students, faculty and staff will know what to do in case
there is a fire, tornado, hurricane or other crisis. Your child's safety and security is our number one
priority. Specific procedures are outlined for use when it becomes necessary to send students home at
a time other than their regular dismissal time. The decision to close school comes ONLY from the
Superintendent's office. The following rules will apply:
    • Children will be placed on their assigned school bus, even though the parent brings/picks them up
       from school. They will be dropped off at the address in the EBRPSS Student Database System
       and the student information sheet. PLEASE make sure that we have the correct address and
       phone numbers on file!
    • Parents will be notified of dismissal in advance, through the media and/or NTI telephone call out
       system, so that you can make plans for a responsible adult to take care of your child if you are
       not at home. Students must be released and signed out to adults who arrive at school to pick
       them up. Adults must follow the school check-out procedures during emergency situations.
       Please do not go to your child's class to remove your child. Teachers have been instructed that
       we only check-out students through the front office.
    • Students who ride buses/cars/day care vans will be kept in a safe place until they arrive.
**Note: It is the parent's responsibility to inform the school of current telephone numbers and
addresses. If your phone number or address changes, please tell the school. Valuable time can be saved
in an emergency. PLEASE teach your child your home phone number, an emergency phone number, and
their address!!!!

                                       Student Information Sheet
Every student must return the student information sheet, completely filled out by a parent/guardian. It
provides the school with at least (2) emergency names and current working telephone numbers, special

                                                                                               9|Page
                                             7447 Sumrall Dr.
                                          Baton Rouge, LA 70812
medical information the school should be aware of and permission to seek medical treatment. The
teacher, guidance counselor, Dean, and the front office will receive a copy of the information sheet.

Only adults (18 years and above) may check students out. Supply a list of 3 persons that will be an
authorized person who may sign out your child from school. This information is extremely important. It
is the parent's responsibility to keep all information on the sheet up to date. If a student has a medical
condition that requires him/her to use the bathroom frequently or has a food allergy, please note it on
the student information sheet. A letter from the physician stating the condition and course of
treatment is required to be sent to the cafeteria/teacher/school nurse and a copy placed in the
student's cum folder.

                                           School Food Service
Nutritious meals are served daily in the cafeteria. Breakfast begins at 8:00 a.m. and ends promptly at
8:25 a.m. All breakfast is FREE. Encourage your child to eat a hearty breakfast to help nourish their
body and minds until lunch. The cafeteria phone number is 225-355-7969.

We encourage all students to eat lunch at school, but children are permitted to bring their lunch from
home. School Food Service regulations prohibit students from drinking sodas in the cafeteria.
Commercial lunches such as McDonald's and Burger King are not permitted in the cafeteria. Please also
note that students DO NOT have access to a microwave or refrigerator during school. Students are not
permitted snacks in the cafeteria. This includes, but not limited to, chips, candy, sodas, etc.

If a child is unable to consume certain cafeteria food products or milk, a note from the child's physician
on official letterhead must be sent to the teacher and cafeteria manager stating what food
modifications need to be made. Please note this on the student's information sheet.

The soda machine is for adults and staff member only. If children are caught buying drinks/water for
themselves, without the teacher's permission, the drink/water will be taken, put into a bag and sent to
the office. There will be no cash refunds.

                                           Student Dress Code
The standard uniform for elementary school students is listed in the EBRPSS Student Rights and
Responsibilities Handbook. In addition, the following guidelines will be followed for a safe, organized
environment:
  • Belts MUST be worn EVERYDAY on bottoms with belt loops
  • Socks MUST be worn everyday with close toe shoes. (athletic shoes are strongly encouraged)
  • Shirts and blouses must be tucked in at ALL times
  • Hoods, caps, bandanas, etc. are prohibited
  • Boys cannot wear earrings or any other object in their ears.
  • Girls cannot wear make-up and artificial fingernails
  • No hairstyles should be a classroom and/or campus distraction
                                                                                                10 | P a g e
                                              7447 Sumrall Dr.
                                           Baton Rouge, LA 70812
•   No jewelry, especially chains, rings, bracelets, etc. should be worn to school by boys or girls. This
     is to prevent theft, damage/breakage or loss of items, as well as safety concerns especially during
     physical education and other school activities
 •   Girls are permitted to wear small post earrings (STUDS).
 •   Students may wear an official Forest Heights Academy T-shirt on designated days with the navy
     blue uniform bottoms.
 •   Girls may wear navy blue, burgundy, black, or white socks or leggings only. No other colors will be
     allowed.
 •   Socks must be worn at all times. No obscene, offensive or inappropriate images on socks will be
     allowed.
 •   White, navy blue or burgundy undershirts ONLY!

The consequences for not following the dress code are listed in the EBRPSS Student Rights and
Responsibilities Handbook.

DRESS CODE for spirit day will be announced.

By Written Invitation ONLY, School Spirit Days at Forest Heights Academy will give students
permission to wear blue jeans with his/her school shirt. If your child does not receive an invitation to
dress out of uniform, and they do so anyway, they will have to call home and the parent/guardian must
bring him/her a change of clothing. School Spirit Day Invitations can be given for academic achievement
and/or success, great behavior, most improved student, etc.

                                            Birthday Celebrations
We make it our business to celebrate each and every student on his/her birthday. We try to recognize
students each morning and afternoon via the intercom system. When available we provide our students
with a small treat or token of our appreciation. Because academics are our top priority, we have to
ensure that we are maximizing every second of our instructional time. Due to the number of students we
currently have enrolled, we cannot allow birthday parties during school hours. However, we will allow
parents to bring small treat bags that classroom teachers can give to students at the end of the school
day. All treats must be approved by an administrator and can only be given to students after 2:45pm! No
exceptions! NO TREATS CONTAINING NUTS WILL BE ALLOWED! No balloons, flowers, or gifts will
be allowed in the classroom.

                                Field Trips and Schoolwide Activities
Students who consistently exhibit inappropriate behaviors, students that DO NOT complete class work,
and students that exhibit behaviors that are unsafe to themselves and other students will not be
allowed to go on field trips and/or be involved in school related activities. For the safety of your child
and all students at Forest Heights Academy, children that cannot go on field trips or attend school
activities, WILL stay at school/TOR and complete assigned tasks for class credit. Parents will be
notified prior to the activity or field trip if your child will not be allowed to participate. Field trips are

                                                                                                   11 | P a g e
                                               7447 Sumrall Dr.
                                            Baton Rouge, LA 70812
educational and EBRPSS policies must be strictly followed when students are away from the school
campus. On site school activities provide educational skills, social skills, and student interactions that
prepare students for various lifelong skills. Young children and children that are not students in the
EBRPSS are not allowed to ride EBRPSS school busses. Parents MUST make arrangements with the
teachers BEFORE they follow the buses or attend any field trips because of admission fees and other
matters.

                                                 First Aid
The school staff and /or volunteers are not allowed to give any medication (aspirin, Tylenol, etc.) The
only acceptable procedure for treating wounds, which occur at school, is to clean the area and cover it
with a sterile bandage. The school may sometime provide the child with a small ice pack to apply to small
injuries. Parents will be notified when students are injured during the day. Please have a correct phone
number on file. An accident report will be written and turned into EBRPSS Risk Management
Department. All children MUST report accidents and injuries to his/her teacher/adult on the day the
accident happens. The EBRPSS and Forest Heights WILL NOT be held accountable if your child does not
report the incident the day it happened! No Exceptions!

                                                  Illness
For the wellness of all children and staff, please do not send your child to school when he/she is ill. If
your child is sent home due to illness, they should remain at home for 24 hours, without symptoms,
before returning to school. If your child becomes ill at school, the parent/guardian will be called. We will
use the phone numbers on the student contact to call parent/guardian. It is CRITICAL that we have a
current telephone number in our records so that we can make emergency contact when necessary. A
school nurse is on the premise approximately 1 day per week.

                                           Medication Policy
Children will not be allowed to have any medications in their possession at school. If any type of
medication is found on ANY child, they can be removed from school in accordance with the policy of East
Baton Rouge Parish School Board. Medication shall not be given at school unless it is certified in writing
by the attending physician and parent.

                                              Lost & Found
Please place your child's name on all personal items (school supplies, sweaters, coats, backpack, etc.)
using a permanent marker. If labeled properly, they can be returned to the rightful owner when turned
in to lost and found. If not labeled, clothes items are donated to St. Vincent De Paul after all attempts
have been made to find the owners. The school will not be held responsible for lost items. Please
encourage your child to keep up with personal items at all times. Parents, many jackets, sweaters and
other items are given away every year because children do not recognize or claim their clothing when it
is displayed for identification, we will not take sides if it is involved in a conflict of ownership.

                                                                                                  12 | P a g e
                                               7447 Sumrall Dr.
                                            Baton Rouge, LA 70812
Cell Phones & Personal Items
Students are allowed to have cell phones for emergency purposes only, i.e. school intruder, tornado
damage etc. Except for emergencies, cell phones are to be turned off and left inside the student's
backpack. Please be advised that the school will not be responsible for the theft or loss of cell phones or
other smart devices.

Furthermore, students are not permitted to bring radios, iPods, CD/DVD players, trading cards,
sunglasses, toys, or other personal items to school. The school will not be responsible for items which
may be lost, stolen or damaged while at school. Unauthorized toys/items will be confiscated by teachers
and sent to the office where it will be placed in a bag/envelop in the office until the end of school.

For students to secure these confiscated items, including cell phones, parents will be required to pick
them up personally from the school office. Written notes from parents requesting the return of the
confiscated items will not be honored. The principal reserves the right to keep devices in the event the
student is a repeat offender.

                                 East Baton Rouge Parish School System
                                   Internet and Network Usage Policy

The East Baton Rouge Parish School Board recognizes the role of educational technologies in stimulating
innovative approaches to teaching and learning and shifting the manner in which educators and students
access and transmit information, share ideas, and contact others. In addition, technology is a key
component in transacting the business of the school system and school board. The connection of schools
and offices to the global online community brings new responsibilities as well as opportunities.

Network resources are provided for educational purposes and to carry out the legitimate business of the
East Baton Rouge Parish School System (EBRPSS). Appropriate uses include instruction, research, online
collaborations, and the official work of the offices, departments, and schools. The board expects all
employees, students, and board members who use computing and network resources, including electronic
mail and telecommunications tools, to apply them in appropriate ways to the performance of
responsibilities associated with their positions and assignments. The board directs the superintendent
or authorized designee(s) to specify those behaviors that are permitted and those that are not
permitted as well as disseminate appropriate guidelines for the use of technology resources.

In compliance with the Children's Internet Protection Act, the EBRPSS shall use technology monitoring
and protection measures that monitor, block and/or filter Internet access to prevent access to Internet
sites that fall under any of the definitions contained in Section I: Definitions. The technology protection
measures that block and/or filter Internet access may be disabled by an authorized individual for bona
fide research purposes with the permission of the superintendent, chief technology officer, or
authorized designee(s). This disabling is permissible only for students 17 years of age or older or an
authorized employee for the purpose as stated.

                                                                                                13 | P a g e
                                              7447 Sumrall Dr.
                                           Baton Rouge, LA 70812
The network and Internet user shall be held responsible for his/her actions and activities.
Responsibilities include efficient, ethical and legal utilization of any and all network resources.

As a matter of public law, any document pertaining to the public business on a publicly funded system is a
public record, and this law applies to all records, messages and other information stored on district
computers, file servers, and email and other data storage systems.

Specific guidelines for students and employees are outlined in Section II: Student Policies and
Guidelines; Section III: Employee Policies and Guidelines; Section IV: Acceptable Use of Information
Technology Resources for District Enterprise Business applications, and Section V: General District
Technology Policies.

I.         Definitions
      A. Child Pornography -The term "child pornography" has the meaning given such term in Section
           2256 of Title 18, United States Code.
      B. Harmful To Minors -The term "harmful to minors" means any picture, image, graphic image, file,
           or other visual depictions that
        1.     Taken as a whole and with respect to minors, appeals to a prurient interest in nudity, sex, or
               excretion;
        2.     Depicts, describes, or represents, in a patently offensive way with respect to what is suitable
               for minors, an actual or simulated sexual act or sexual contact, actual or simulated normal or
               perverted sexual acts, or a lewd exhibition of the genitals; and
        3.     Taken as a whole, lacks serious literary, artistic, political, or scientific value as to minors.
      C.   Minor  -The term "minor" means an individual who has not attained the age of 17.
      D. Obscene -The term "obscene" has the meaning given such term in Section 1460 of Title 18,
           United States Code.
      E. Sexual Act and Sexual Conduct -The Terms "sexual act" and "sexual contact" have the meanings
           given such terms in Section 2246 of Title 18, United States Code.

                                      Student Policies & Guidelines
Student use of network resources and the Internet is for educational purposes. Adherence to policies
and guidelines is required for continued access to technological resources.

      I. Online Safety Instruction

All students will be educated about appropriate online behavior, including interacting with other
individuals on social networking websites and in chat rooms, and cyber-bullying awareness and response.

II.      Email and Telecommunications

In general, any student use of networks and telecommunication resources must be for educational
purposes. School system rules for student communication also apply in the online environment. Students

                                                                                                      14 | P a g e
                                                 7447 Sumrall Dr.
                                              Baton Rouge, LA 70812
must respect and adhere to policies in the Student Rights and Responsibilities Handbook as well as any
other applicable policy, and local, state, and federal law.

Students shall:
    1.    Login and use network resources only with their student account.
    2.    Logoff and close applications immediately after completing work to prevent unauthorized use
          of the user ID.
    3.    Not use email, chat rooms, net meeting rooms, and other forms of direct electronic
          communication including instant messaging systems unless authorized by the district and
          directly supervised by a teacher. School system rules prohibiting indecent, vulgar, lewd,
          slanderous, abusive, threatening, sexually harassing, bullying, cyber-bullying, or any form of
          terrorizing language which shall apply to all forms of electronic communications. The student
          and parent or guardian shall sign an EBR Internet and Network Usage Policy agreement prior
          to an email or network account being issued.
    4.    Not distribute private information about themselves or others.
    5.    Not send spam, chain letters, or other mass unsolicited mailings.
    6.    Not view, use, or copy passwords to which they are not authorized.

III.   Network and Internet Use

Students shall:
    1.    Use Internet search engines and/or other Internet tools only under the direction and
          supervision of teachers.
    2.    Observe copyright laws, citing the source of information accessed over the Internet using a
          standard system as directed by the teacher and/or librarian.
    3.    Not intentionally access, transmit, copy, or create material that is illegal, such as obscenity,
          stolen materials, or illegal copies of copyrighted works, including, but not limited to, music,
          games, and movies.
    4.    Not intentionally access, transmit, copy, or create any materials or visual depictions on school
          or district networks or the Internet that are indecent, vulgar, lewd, slanderous, abusive,
          threatening, harassing, terrorizing, or harmful to minors. All forms of cyber-bullying are
          strictly prohibited.
    5.    Not attempt to gain unauthorized access, including so-called "hacking" or otherwise
          compromise any computer or network security or engage in any illegal activities on the
          Internet, including willfully introducing a computer virus, worm, or other harmful program to
          the network.
    6.    Not use, download and/or install any file sharing program or anonymous proxy programs or
          websites that bypass the district filtering systems.
    7.    Not use technology resources to further other acts that are criminal or violate the school or
          district code of conduct.
    8.    Not make any purchase on the Internet while using school equipment or Internet service.

                                                                                                15 | P a g e
                                              7447 Sumrall Dr.
                                           Baton Rouge, LA 70812
Students who may inadvertently access a site that is pornographic, obscene, or harmful to minors shall
immediately disconnect from the site and inform the teacher. The board does not condone any illegal or
inappropriate activities and will not be responsible for such use by students. The board does not
guarantee the right to use the Internet and reserves the right to suspend or terminate the privilege of
any individual at its sole discretion without notice, cause, or reason.

Any violation of this policy may result in the loss of access to the Internet through the EBRPSS network.
Additional disciplinary action for students will be determined in accordance with existing rules and
procedures, both administrative and as stipulated in East Baton Rouge Parish policy, and including applicable
law enforcement agencies when necessary.

                                                                                               16 | P a g e
                                              7447 Sumrall Dr.
                                           Baton Rouge, LA 70812
Instructional program
At the heart of what we do here at FHAE is our academic program. We have been successful in the past
because we have been able to infuse the arts into our instructional program as well as, if not better,
than any other school. With the emergence of newer, tougher standards and the corresponding
assessments, we have to make a few adjustments to our academic approach. Our staff has identified
"Time on Task" as the most significant change necessary for us to sustain the level of greatness Forest
Heights has become known for. However, we have to figure out how to do this while insuring that we
meet the necessary arts requirements that makes us who we are. That being said, we will attempt to
protect our instructional minutes to the greatest extent possible. Below you will find some very
important information regarding our academic system for the 2018 – 2019 school year.

                                               Grading Policy

                                             FHAE Grading Policy

GRADING SCALE FOR ACHIEVEMENT **As per Bulletin 741 §2302 Uniform Grading Policy, all LEAs shall
use the below uniform grading system for students enrolled in all grades K-12 for which letter grades are used.

                 Grades 1 – 5                                  Kindergarten
           A        93 – 100             O (Outstanding Performance)                 93 – 100
           B        85 – 92              S (Satisfactory Work)                       92 – 80
           C        75 – 84              NI (Needs Improvement)                      67 – 79
           D        67 – 74              U (Unsatisfactory)                          66 – 0
           F        0 – 66

   ●   Students shall receive at least (1) grade each week per content area. Students will have at least (9)
       grades per subject area upon the conclusion of the 9-week grading period.

   ●   Grades can be generated from formative and summative assessments.

           o   Formative assessments, including classroom assignments, quizzes, checklists, teacher
               observations, "quick checks," and other brief assessments, will be administered on average of at
               least one assignment per week, with a minimum of 9 activities per grading period. Collectively,
               they may account for no more than 70% of an overall grade. Within this category, daily
               homework that is considered a formative assessment may count no more than 10% of the overall
               grade.
           o   Summative assessments must be varied in format within a grading period (for example, tests,
               projects, writing assignments, performance assessments, and other student generated ways of
               demonstrated proficiency) and will account for no more than 30% of an overall grade.

                                                                                                       17 | P a g e
                                                 7447 Sumrall Dr.
                                              Baton Rouge, LA 70812
●   No more than (4) grades shall come from summative assessments. Remaining grades will come from
       formative assessments (classroom assignments, hands-on activities, or project-based learning
       opportunities, etc).

   ●   A single test/assignment cannot account for more than 15% of the nine-week grade, and an exam
       cannot account for more than 10% of the semester grade.

   ●   Teachers are expected to use grading practices that limit the impact of "outlier" grades on quarter
       averages and that recognize student learning over time.
          ○ "Outlier" grades are those in which the majority of the class performed below expectations,
              which could be the result of circumstances beyond the control of the learners.
   ●   Teachers should give specific comments about student learning and behavior (if necessary) on report
       cards.

                                        Zero Tolerance for Failure

Our data-centered, student-centered focus allows us to review and analyze both whole group data, as well as,
individual student data. We identify trends and student data that allows us to deliberately plan for effective
instruction that aligns with high expectations. FHAE does not condone, nor accept failure. Therefore, grades of
"F'" on summative assessments are not tolerated. All failed assessments are analyzed thoroughly.
Consideration will be made for any student that receives an "F" on an assessment to be given an opportunity
to replace the grade by completing an activity or activities identified by the classroom teacher. These
assignments will be referred to as "Redemption Assignments".
            o These cases will be examined on a case-by-case basis.
            o Redemption Assignments must be approved by the teacher and the principal.
            o A grade of "F" can ONLY be improved to a "70 D", regardless of how well the student performs
                on the "Redemption Assignment"
            o ONLY FAILED ASSESSMENTS CAN BE REPLACED.
            o Failure to complete the "redemption assignment" will result in an automatic "F".

   ●   Students will be allowed to make-up missed assignments; but MUST have an official Excuse for the
       date(s) missed.
          o Official Excuses are those from a physician on official letterhead or stationery.
          o Parents are also permitted to write up to (5) handwritten excuses.

   ●   Students failing to meet the requirements for promotion to the next grade as defined by the East Baton
       Rouge Parish Pupil Progress Plan will lose magnet status for the following school year and be exited
       from the program. Re-admittance may be applied for after a full academic school year has elapsed.

Assignment and Test Grades
   ● The teacher will conduct frequent and ongoing evaluation. Teachers will differentiate
      between formative assessment, which is designed to improve student learning during an instruction on
      a topic, and summative assessment, which is meant to measure learning after instruction on a topic.

   ●   Because students learn and may demonstrate understanding in different ways, assessments will be
       varied across a grading period. They may include tests, quizzes, projects and written papers graded
       with rubrics, notebook checks, homework, teacher observation checklists of academic skills,
       performance assessments, and other student generated ways of demonstrating proficiency.

                                                                                                    18 | P a g e
                                                7447 Sumrall Dr.
                                             Baton Rouge, LA 70812
●   Teachers are encouraged to assign cooperative learning tasks/group work for instructional
       purposes. Students should be graded on work they do individually, either within or outside the group.

   ●   Extra credit assignments can be given at the discretion of the teacher. cautiously so grades closely
       reflect actual student learning. All extra credit assignments must be approved by the principal. Extra
       credit assignments should be viewed as additional opportunities to meet course standards.

   ●   Assignments, quizzes, and tests will be evaluated and/or graded, reviewed with students before the next
       related assessment is administered. Graded student work will be shared with parents bi-weekly. Parents
       are expected to review and sign student work indicating that they have reviewed the items. return them
       back to the school.

   ●   Students are expected to complete all assigned work. When work is not completed by the assigned
       deadline, students could be required to complete it at another assigned time during or outside the
       school day. Parents will be notified when work completion becomes a problem and all attempts to
       communicate this will be documented.

   ●   Work not completed within the assigned time period may be assigned a penalty. Late assignments will
       be accepted at the discretion of the classroom teacher. However, full credit will be given for late
       submissions that are the result of extenuating circumstances, including, but not limited to, doctor's
       excuses, family emergencies, etc.

   ●   Work assigned prior to an absence is due the day a student returns to school unless special
       arrangements have been made in advance. Again, extenuating circumstances will be considered.

   ●   Report cards will be issued at nine week intervals on the 5th day following the last day of the previous
       nine weeks period. Final report cards will be mailed home on the last day of school.

   ●   All students will be issued an Interim Progress Report at the midpoint of each grading period.
       Parent conferences will be scheduled for all students who are performing below a "C" letter grade.

   ●   At least three times during each nine week grading period, teachers will communicate students'
       academic progress with parents by sending home graded work.

                                          Pupil Progression Plan
The Pupil Progression Plan is the comprehensive plan developed and adopted by the East Baton Rouge
Public School System. The plan is based on student performance on the Louisiana Educational
Assessment Program and is aligned to state laws and BESE policies. The following is an excerpt taken
from this plan that outlines our promotion policy for students in Kindergarten – Grade 5.

(Taken from page 21)
To be promoted in grades K through 5, a student must meet the following criteria:
   • An annual average of 67% (D average) in both reading and mathematics. In grades 1 – 5 students
       must pass two other subjects.

   •   A student may not be promoted if an "F" is earned in both 3rd and 4th nine weeks in the same
       subject.
                                                                                                      19 | P a g e
                                                7447 Sumrall Dr.
                                             Baton Rouge, LA 70812
•   A performance level of on or above grade level in reading and math. The term grade level refers
       to the grade placement with respect to skills as indicated according to adopted textbooks and
       the comprehensive curriculum.

   •   A performance level of on or above grade level in reading and math. The term grade level refers
       to the grade placement with respect to skills as indicated according to adopted textbooks and
       the comprehensive curriculum.

   •   Any student not meeting these criteria may be required to attend the extended year program, if
       available, to be considered for promotion.

   •   Parents must be given a review of their child's progress at each conference period and be
       encouraged to be part of the team to plan interventions to accelerate progress when needed.

                                       Response to Intervention
A major concern for parents and teachers alike is how to help children who experience difficulty in
school. All parents want to see their child excel, and it can be very frustrating when a child falls behind
in learning to read, achieving as expected in math and other subjects, or getting along socially with peers
and teachers. RTI is a multi-step, proactive approach to providing services and interventions to
struggling learners at increasing levels of intensity. This model allows for early intervention by providing
academic and behavioral supports rather than waiting for a child to fail before offering help.

Because we recognize that not all students learn at the same pace, our instructional program is tiered to
accommodate all learners. At the forefront of our program is "differentiated instruction". This style of
teaching allows the teacher to address the individual needs of all students. This is done across all tiers,
which of course, include our Core program that every student is exposed to. Then there is our Secondary
program or Tier II. Students receiving Tier II are pulled aside and given an additional 20-30mins more
intense, small group instruction that is tailored to the student's needs. Groups are no more than 3-5
students and this happens 3-5 times each week. The next level is Tier III and those students receive an
additional 25-30mins each day outside of the classroom. This could be for individual students or small
groups of no more than three students.

Progress Monitoring
Teachers will monitor student progress regularly through grade level meetings and Professional Learning
Communities. Also, time has been set aside monthly for "Data Meetings" where school leaders will
congregate to analyze student data with grade level chairpersons. The objective is to minimize the
amount of time between recognizing a student's deficiency and delivering services to address the
student's needs.

                                                                                                 20 | P a g e
                                              7447 Sumrall Dr.
                                           Baton Rouge, LA 70812
Parent & Family Engagement
    Our parents are informed of any academic and/or behavior concerns and encouraged to participate in
    any decisions made that affects the education of their child. Report cards are sent home at the end of
    each nine week session and midway through each grading period, progress reports are sent to parents.
    Progress reports and report cards give parents a snapshot of how their child is performing in school.
    These reports indicate academic, behavior and work habit performance and also allow teachers to
    include comments about the specifics of student performance. Furthermore, teachers are required to
    maintain communication with parents throughout the year and asked to keep an updated log of phone
    calls, conferences, home visits, etc.

    Parents are also encouraged to participate in our Parent Teacher Organization (PTO) which serves as
    parental leadership and support for all school functions and activities. The school also has a fully
    functional website where parents can stay abreast of any important announcements and activities.
    Additionally, a monthly newsletter is sent home advertising important news and other information about
    Forest Heights Elementary, our students, faculty and staff.

                                       Parent/Guardian Responsibilities

    The School Board realizes that a child's education begins at birth. Parents and family members, as their
    child's primary teacher, play a vital role in the intellectual, social, and emotional growth of their children.
    A child's development and success is dependent on the direct support a child receives at home. In an
    effort to promote responsible and successful parenting skills, the Board expects parents to:

•      Make sure children attend school regularly and arrive at school on time.
•      Supervise completion of all homework assignments.
•      Assure proper hygiene and daily cleanliness of their children.
•      Make sure children are dressed properly, in accordance with the uniform or dress code.
•      Make sure that children get adequate amounts of sleep nightly.
•      Visit and discuss their child's academic progress regularly with teachers.
•      Discuss academic progress and school events regularly with their child.
•      Instill proper respect for parents, teachers, and other adults.
•      Volunteer in child's classroom, school, or related activities to the extent feasible and appropriate.
•      When feasible, attend school-sponsored programs in which their child may participate.
•      When feasible, join and be active in parent/teacher organizations.
•      Request homework for absent students in the morning. Teachers cannot stop instruction to prepare
       homework.
•      Make sure your child has homework, instruments, signed conduct, etc. each day. Students will not be
       allowed to call parents for these items.

                                                Homework Policy

                                                                                                        21 | P a g e
                                                   7447 Sumrall Dr.
                                                Baton Rouge, LA 70812
The purpose of homework assignments is to provide students with a review of present skills, enrichment,
reinforcement, independent studies, research, creative thinking, self-discipline and responsibility. Parents
can help by arranging a quiet and comfortable place for students to work. Parents should review the
homework, sign it and assume the responsibility to see that all homework is completed and put in the
student's backpack for the next day. Homework is for bonus grades, additional points and extended
learning. Projects that are to be completed at home receive grades. Teachers have routines to collect
homework, and it is your child's responsibility to hand in all projects and homework on time. A student that
turns in late homework/projects may not receive 100% credit or in some cases no credit at all for work
that is turned in after the designated time. Homework is a very important and vital practice for the
learning process to continue. All children should have the necessary school supplies at home to complete
homework and class projects. Students' supplies at school shall remain at school to insure they have the
necessary tools for learning on a daily basis. Pencils and pens that are not in back packs will be taken from
children before they get on the bus for safety reasons.

SCHOOL WORK PACKETS
Teachers will send packets home of work done by the student for the parent to review approximately
twice a month. Parents should sign the work packet folder and return it and all tests materials back to
the teacher the next day. This process helps to keep parents informed about the work packet folder and
return it and all tests materials back to the teacher the next day. This process helps to keep parents
informed about their child's progress. By looking at the child's work, parents can anticipate the
difficulty/success the child is having learning a particular concept or skill. Parents please take the
responsibility for your child to return all folders in his/her book sack. Remember, these papers will show
the progress of your child's work in class. Weekly Assessments must be signed and returned to the
school.

INSTRUCTIONAL MATERIALS AND SUPPLIES
Each parent will receive a list of school supplies that you will need to purchase for your child. Please
remember that school supplies are consumable (crayons, paper, glue, pencils, etc.) and will need to be
replaced several times during the school year. Special programs and classes may request additional
supplies or fees. Classrooms/grade levels that use Weekly Readers, Time for Kids, and other educational
periodicals as an extension to their textbooks and content areas, cost less than $5.00 per child.

MATERIALS, TEXTBOOK AND LIBRARY BOOKS
Textbooks, library books, and other materials, that belong to the East Baton Rouge Parish School Board,
is the student's responsibility to take care of and return them to school in good condition. It is the
parents/guardian responsibility for lost and damaged books and school materials that must be replaced.
New and Used textbooks average$45.00-$60.00 per textbook!!! Library books are also very expensive
and must be paid for by the parent/guardian if the book is lost or damage. All materials and textbooks
must be carried in a backpack. All textbooks should be covered with a book sock/cover in grades 1-5.

                                                                                                 22 | P a g e
                                               7447 Sumrall Dr.
                                            Baton Rouge, LA 70812
Lions Code of Conduct

A. Purpose
The purpose of this discipline plan is to outline procedures and protocols for establishing and maintaining
a safe and orderly environment conducive to teaching and learning. Our students deserve the most
positive educational climate for their educational growth. Therefore, our school-wide discipline plan will
be in effect during all school related activities. With the help of our parents, faculty and staff we will
provide students with an enriching, challenging, and nurturing learning environment. Every teacher has a
classroom management plan to address procedures and discipline in the classroom.

B. Schoolwide Rules
   • Follow rules and adult command the first time given.
   • Keep hands, feet, and objects to yourself.
   • Respect yourself, as well as your peers.
   • Always walk to your right.
   • Follow dress code at all times, unless given special permission by an administrator.
   • Give maximum effort on ALL activities.

C. Positive Behavior Interventions & Supports (PBIS)
   The PBIS program is grounded with high expectations for teaching and learning and emphasizes
   modeling what is to be expected each and every day here at Forest Heights. Our approach to
   discipline includes rewarding exceptional behavior through our PBIS program. It involves defining
   inappropriate behaviors, identifying desired behaviors, teaching and modeling desired behaviors, and
   rewarding students for exhibiting desired behaviors. In addition to daily tangible rewards, there will
   be monthly celebrations where students will have opportunities to earn the right to be included in
   such events. Each activity will have a unique criteria; as the year progresses, the criteria to attend
   will become increasingly challenging. In other words, the criteria for entrance into the August
   celebration will be much easier than that in March or April. This is done to boost students'
   compliance and acceptance with expectations.

D. Expectations for Excellence
   • We will be Respectful
   • We will be Responsible
   • We will be Safe
   If these expectations are achieved, We will Succeed!

These expectations will be taught, modeled, and re-taught throughout the school year. Students will be
required to learn and articulate these expectations upon request from administration, faculty, staff, or
any other stakeholder. Expectations will be displayed throughout the school for easy reference.

                                                                                                23 | P a g e
                                              7447 Sumrall Dr.
                                           Baton Rouge, LA 70812
E. Defining Discipline:
Establishing discipline is a process that uses teaching, modeling, and other appropriate strategies to
maintain the behaviors necessary to ensure a safe, orderly, and productive learning environment by
changing unacceptable behaviors into desired outcomes.
Principles of Discipline:
    • The misbehavior of one student will not be allowed to interfere with the learning opportunities of
        other students.
   •   The misbehavior of a student will not excuse him/her from successfully completing the academic
       requirements.
   •   Every discipline situation is an opportunity to teach expected behavior.
   •   Expected behaviors must be communicated, taught, and modeled throughout the school year.
   •   Parents have a responsibility to ensure that their children's behaviors do not take away from a
       safe, orderly, and academically productive learning environment for others.

Students attending Forest Heights Elementary are expected to strive for excellence every single day.
We have expectations to achieve greatness not only inside the building as it relates to academics and
behavior, but those expectations are understood throughout the community, as we aim to develop
productive members of society. This code governs students' actions during all school related functions
including, but not limited to, field trips, tutoring, athletic events, and other activities where school
personnel have direct authority over their safety. This includes the transportation of students to and
from school via EBRPSS transportation. In addition, authoritative control is extended to include the
second the child leaves his or her home for school until he or she returns home in the afternoon.

Prior to an Office Discipline Referral:
• Parents and students must know teacher's expectations and procedures.
• There must be documentation of the attempted strategies/interventions to stop the behavior.
• Parent contact must be made before an ODR referral is made, except for in the event of a Level 2 or
    Level 3 offense.
• All Level 3/Safe School Violations warrant an immediate notification of an administrator.

Minor behaviors are addressed by the teacher inside the classroom.
• The teacher will follow individual classroom hierarchies of behavior management.
• At least 3 interventions/strategies (one must be a parent contact) must be implemented before an
   office referral may be made for minor offenses.
• Documentation and data collection are strongly recommended for records and possible referral for
   tiered intervention.

Major Infractions are addressed first by the teacher, then administration.

                                                                                               24 | P a g e
                                              7447 Sumrall Dr.
                                           Baton Rouge, LA 70812
•   Results in a direct office referral.
•   An administrator will contact student's parents.
•   An appropriate consequence will be given.
•   In an emergency situation, the student may be brought straight to the office. If the teacher is
    unable to bring the student, the office will be notified and support will be provided to remove the
    student using nonviolent/de-escalation strategies.
•   Major infractions will be documented by the teacher and reported to an administrator immediately.
•   Student will be escorted to the Discipline Office and given an opportunity to give his or statement.
•   An investigation will be launched.
•   Administration will attempt to gather statements from all parties and witnesses.
•   Students' parents will be notified.
•   Necessary authorities will be notified, including outside agencies and Executive Director.
•   Pending the results of the investigation, consequences could include a mandatory suspension and
    possible recommendation for expulsion.
•   Should the student receive ESS or 504 Accommodations, the corresponding review will be conducted
    to assess relatedness between the offense and the diagnosed impairment(s).

F. Suspension/Expulsion Protocol
Certain offenses require an immediate office referral (e.g. sexual/racial harassment, possession of a
weapon, making threats, inflicting bodily harm on others and other Safe School Violations). These
incidents may immediately result in an Out-of-School Suspension or other consequences at the
discretion of the administrator. Students facing suspension/expulsion will be provided due process as
outlined in the EBRPSS Students Rights & Responsibilities Handbook.

G. After-School Detention (this alternative to suspension is subject to change)
A top priority for Forest Heights is to have students in school and on-task as much as possible.
Detention supports our efforts by providing an alternative to out of school suspension. If assigned to a
detention session, the student must attend or risk the detention resulting in an out of school suspension.
Detention is offered Monday – Thursday and on some Saturdays and can range in time from 90mins up to
three hours. Only an administrator can assign a student to detention. Once detention has been assigned,
parents/guardians will be notified immediately of the specifics surrounding the behavior and
consequences.

           Bullying Prevention, Protocols, & Procedures
    Below are the steps taken to address a reported incident of bullying or harassment:

    A. The Investigation
       • When a student, parent, or staff member reports an incident of bullying to an administrator
          an investigation is launched to determine the validity of the report. Please allow 24 – 72hrs to
          complete the investigation.

                                                                                               25 | P a g e
                                              7447 Sumrall Dr.
                                           Baton Rouge, LA 70812