STUDENTS MANUAL - Walsh Memorial Scout Flying School VENTURERS - Scouts NZ
Page content transcription
If your browser does not render page correctly, please read the page content below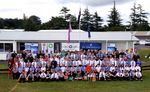 VENTURERS

Walsh Memorial Scout Flying School

   STUDENTS MANUAL
   for the 54th Walsh Memorial Scout Flying School
                 8 - 22 January 2020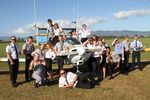 Really, really important stuff you must not forget:

1. Read this manual from cover to cover

2. Remember to bring a sunhat

3. DADS rules apply – no drugs or alcohol permitted

4. You will need full clean tidy uniform – please check it now!

5. Remember your watch – punctuality is key

6. Name ABSOLUTELY everything

7. Read this manual carefully!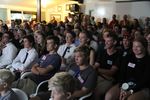 CONTENTS
                                                                                                                     Page

           Index ....................................................................................................... 17

           Acknowledgement ........................................................................................ 2
           Introduction ................................................................................................ 3
           A Brief history ............................................................................................. 3
           Organisation ............................................................................................... 4
           Administration ............................................................................................. 5
           Camping ..................................................................................................... 7
           Communications .......................................................................................... 8
           Flying ......................................................................................................... 8
           Fun ............................................................................................................ 9
           Money ...................................................................................................... 10
           Personal ................................................................................................... 10
           School Layout............................................................................................ 12
           Locality Map .............................................................................................. 13
           The Walsh Brothers .................................................................................... 14
           Matamata Airfield....................................................................................... 15
           Gear List ................................................................................................... 16
           School Programme .......................................................................... back page

December 2019                              WALSH MEMORIAL SCOUT FLYING SCHOOL                                                   Page 1
                                                     Students Manual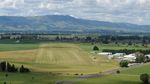 ACKNOWLEDGEMENT
In addition to the substantial assistance provided by New Zealand Aeronautical Trusts Limited, Airways Corporation of
New Zealand Limited, the Civil Aviation Authority and Air New Zealand, the School has enjoyed the ready co-operation
and support of the New Zealand Division of the Royal Aeronautical Society, Royal New Zealand Air Force, ASPEQ,
Walsh Flying School Trust, Rotary International and other organisations and individuals with a strong interest in the
promotion of aviation within New Zealand. This support ensures that the School continues to operate at a high
professional standard and, at the same time, at a cost which is within the reach of young people. Our sincere thanks to
all the sponsors.
A number of students are sponsored to attend the school. We acknowledge and thank Airways Corporation; Fred
Kinvig Trust; Rotary Club of Newmarket; Rotary Club of Pakuranga; Rotary Club of Penrose; Chenery Memorial Trust,
June Gray Charitable Trust, Lois Dalley Charitable Trust, Walsh Opportunity Trust; and all parents and supporters.

December 2019                        WALSH MEMORIAL SCOUT FLYING SCHOOL                                         Page 2
                                               Students Manual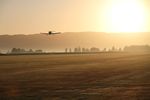 INTRODUCTION
Welcome to the Walsh. This school will be our 54th – a credit to the many students, staff, sponsors and the aviation
industry that have supported the school over so many years. We are sure that at the end of the school you will
consider it a huge success just like all past schools. The school lasts for only two weeks and to make it successful
many people put in hours of preparation from organising the aircraft and instructors to ordering the food and to finding
the staff to give their time. Everyone at the school is a volunteer, freely giving their time, and just like you will be
there to have a good time.
You also need to do some preparation prior to the school. You have a medical to urgently complete if you have not
already done so; gear to organise; parents to keep up to date on what is going on; travel to and from the school to
plan; and of course finish earning the essential dollars and plan the social life over Christmas. Please have a read
through this manual now, or at least over the next day or so, there are many things you need to know
now.
The manual also includes much of the information that has usually been covered in the first general briefing at the
school. Most of the information will not be repeated in this school's first general briefing. Giving you the information
now enables you to read through at your leisure. We have tried to keep it as brief as possible while still covering as
much as possible. Please ask if you need more explanation.
Hopefully we have covered most things you need to know. It may look like a long list, but we need you to be
adequately prepared. If you have any unanswered questions, after reading all the way through, please send an email
to - walsh@scouts.nz. If in doubt - ask (and that applies anytime - aviation is full of new strange words and
acronyms). Ask sooner rather than later.

A BRIEF HISTORY
The Walsh Memorial Scout Flying School is a well-known annual event in aviation circles. Over 1610 students have
gained their Scout Wings. Many students return in later years to further their aviation training and to assist as staff
and more than 20% of Walsh students have continued in aviation professionally while many more retain flying as a
leisure activity.
The school was the idea of the late George Arkley a National Scout Commissioner and a member of the Royal
Aeronautical Society. With the success of the first school the New Zealand Division of the Royal Aeronautical Society
offered, through New Zealand Aeronautical Trusts Limited (a Trust Company funded and controlled by the Division), to
provide a financial subsidy and the services of members to assist in maintaining professional standards of the School.
The school was named to commemorate Leo and Vivian Walsh, pioneer aviators in New Zealand.
You can read about the Walsh brothers and the history of Matamata Airfield later in this manual.

December 2019                         WALSH MEMORIAL SCOUT FLYING SCHOOL                                         Page 3
                                                Students Manual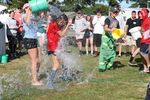 ORGANISATION
Everyone involved with the school is important, and all are volunteers. It's important you remember that.
Below is an organisational tree that sets out the basic structure of the school. If you experience a problem, or wish to
speak to anyone regarding issues, approach your Flight Leader, who will take it through the right channels. There is a
School Student Executive, made up of Flight Leaders and the Unit Leader, which meet regularly with the Venturer
Leader to discuss issues.

                                                             Chief Executive
                                                            SCOUTS New Zealand

                                                            Matamata      Airfield

                                                              School Director
                                                                                                  Executive Officer

                                  Deputy Director                                        Chief Flying Instructor

                          Administration     Venturer        Flight        Head Flight     Air Traffic               Rescue Fire
                                                                                                       Meteorologist
                             Officer          Leader      Commanders       Operations      Controllers                 Crew

                                            Assistant         Flying       Operations
                          Quartermaster
                                              VL            Instructors      Staff

                             Chef &           Unit
                                                                             Refueller
                            Assistants       Leader

                                            Asst. Unit
                           Camp Mum
                                             Leader

                                              Flight
                                             Leaders

SCHOOL DIRECTOR ............................ John Hamilton                    CAMP MUM ............................................... Jill Smith
DEPUTY DIRECTOR ....................... Nic Vanderschantz                     CHIEF FLYING INSTRUCTOR ..................... Steve Scott
EXECUTIVE OFFICER ................................ David Jupp                 SENIOR AIR TRAFFIC CONTROLLER ..... James Pengelly
ADMINISTRATION OFFICER .................... Dene Busby                        HEAD FLIGHT OPERATIONS ..................... David Jupp
ASST. ADMIN OFFICERS ......................... Taran Busby                    REFUELLER ........................................... Callum Ryall
VENTURER LEADER .............................. Gerald Carter                  METEOROLOGISTS ................................... April Clark
                                                                                             ................................ Chelsea Glue
ASST. VENTURER LEADER .......... Natalie Watkin Ward                                         .............................. Ashlee Parkes
QUARTERMASTER ................................. Mike Hayden                   RESCUE FIRE CREW ................ Cpl Stephen Anderson
DEP. QUARTERMASTER (Equipment) ..... Jaimee Miskelly                                          .................... AC Alex Nieuwenhuis
CHEFS ................................................. Gwyn Fraser                           .................... AC Benjamin Sutcliffe
      .............................................. Ann Hammond

FLIGHTS
Students and instructors are divided into four flights for ease of organisation. Duties and activities are usually
organised so that flights work as a team.
Other key people for you are your instructor, the Unit Leader and your Flight Leader.
You will be introduced at the start of the school. Don't worry you don't have to remember all the names; everyone
wears a name badge.

December 2019                                WALSH MEMORIAL SCOUT FLYING SCHOOL                                                        Page 4
                                                       Students Manual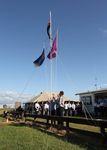 ADMINISTRATION
ARRIVAL AT THE SCHOOL
When you arrive at the school you are asked to check-in at the School Office. The School Director and the
Administration Officer will welcome you. You will be introduced to your Flight Leader who will show you around the
school including where to pitch your tent. Students who have previously arrived will no doubt give you a hand with the
tent and introduce you to others in your flight.
Please have your DL9 or Class 2 / Class 1 medical certificate including any medical endorsement letters
handy and a copy (not the originals) of your last two years school reports. These documents will be collected on
your arrival and need to be checked by your instructor. Your medical certificate and endorsement letters will be
returned to you at the end of the school.

AWARDS AND SCHOLARSHIPS
The school is fortunate to have good support from
sponsors in the form of assistance to students to attend
the school, assistance in the running of the school and
awards and scholarships to assist students with a
possible career in aviation. The awarding of scholarships
and prizes is based on more than just flying ability and,
for "ABOs" (ab initio students) the written examination.
Your ability to work with others, your enthusiasm, your
diligence with duties etc., is all assessed throughout the
school.

BREAKING AND DEPARTING SCHOOL
Please do not plan to leave the school before 1400 hrs
(2:00pm) on Wednesday 22nd January. All the school
gear needs to be cleaned and stored and you will
remember from your acceptance information that you
are expected to participate for the full period of the
School. This includes helping with breaking School,
packing up gear and cleaning the site.

DRUGS / ALCOHOL / DISCRIMINATION / SEX
Don't even think of bringing alcohol or drugs to the school. Only one further warning will be given at the
start of the school.
In Venturer terms DADS rules will apply for the duration of the camp.
              No Drugs
              No Alcohol
              No Discrimination
              No Sex

FLAG DOWN
Student specific notices are passed on at flag down. Be on time (get there early) at 1745 (only kitchen flight and those
flying are exempt). Traditionally full uniform or equivalent (dress shirt, long trousers, shoes etc.) is worn.

LOST PROPERTY
With over 120 people on camp some gear gets lost (Mum where's my…….??) / misplaced? each year. Most is found in
the owner's tent; the rest ends up in lost property. The whole camp is regularly tidied and all lost and abandoned gear
is put into lost property. Lost property can be retrieved in exchange for a gold coin per item. The money goes towards
festivities on the final night.
Make sure that all your gear has your name on it - that's everything (including the underwear)!

NAMETAGS
You will be issued with a nametag when you arrive at the
school. Please wear it at all times at chest height where it can
be easily read. Don't lose it, they are difficult to replace and
you will stand out like a sore thumb.
No nametag - no meal.

OFF CAMP
Students needing to go off camp must be authorised by the
Director or Deputy Director (not an instructor or anyone
else!). Full uniform or equivalent is to be worn when off camp
and your name and other details must be written on the
whiteboard outside the Aero Club building. To save you going
to town, items can be ordered through the daily
Quartermaster trips to Matamata.

NOTICE BOARD
There will be two notice boards, one inside the Soaring Centre for student activities, duties etc; the other is in Flight
Operations for the school programme, notices, options etc. You should check both notice boards at least daily.

December 2019                          WALSH MEMORIAL SCOUT FLYING SCHOOL                                         Page 5
                                                 Students Manual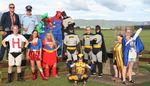 PROGRAMME
The full school programme and daily programme of activities is posted on the glass of the entry door to Flight
Operations. Keep an eye on it for what's going on; the programme will change to take best advantage of weather
conditions etc.
Programme times are
     0630 hrs ....................................... flag break
     0800 hrs ........................................ breakfast
     1000 hrs .................................... morning tea
     1200 hrs ..............................................lunch
     1500 hrs .................................. afternoon tea
     1745 hrs ....................................... flag down
     1800 hrs ............................................ dinner
     2100 hrs ............................................supper
     2200 hrs .............................. out of clubhouse
     2230 hrs ...........in bed, lights out and no noise
Arrange your programme to fit in with the above times
(that includes your showering, teeth cleaning and
toileting needs).

RESTRICTED AREAS
For your and others safety, restricted areas are important. They are: -
     ●     Flight line unless preparing to fly, picketing aircraft, refuelling or learning pre-flight checks
     ●     Met office, staff cabins, staff lounge when open, leaders tent / caravan (unless invited),
           Flight Operations (unless on business), males in females tents after dark and vice versa
     ●     No vehicles in tent area
     ●     No staff (except adult leaders) in tent area after dark
     ●     Parachute club anytime.

SECURITY
Matamata airfield is a public airfield with many visitors. Other users of the airfield need access to their aircraft,
hangars etc. and the public are attracted to the flying activity. While we define the areas the school is using we cannot
patrol all areas all the time. We recommend that you do not bring unnecessary valuables and don't leave any gear
unattended.
For your security we ask that all visitors to the school check in with the School Office on arrival. Identification passes
will be issued at the Office and must be worn.

TRAVEL ARRANGEMENTS                       (online)
To assist with planning we ask that all students login and complete the Travel section on the registration system
indicating how you will be travelling to the Flying School. Please arrange your transport so that you arrive at the
school no later than 1600 hrs (4:00 pm) on Wednesday 8th January and leave no earlier than 1400 hrs (2:00 pm) on
Wednesday 22nd January.
Students travelling by air, via Auckland Airport, should have made their bookings by now.
Transport can be arranged to assist students with travel from Auckland Airport and from Matamata town to the airfield
at Waharoa. Please complete the Travel section ASAP so that we have time to coordinate your requirements.
Allow approximately 2+ hours for travel between Auckland Airport and Matamata. Transport between Auckland Airport
and Matamata will be coordinated just before Christmas.
Assistance from all Auckland based students is requested to assist with transport for students flying via Auckland
Airport on their way to and from the school.

FAMILY DAY (online)
Family day is Saturday 18th January. The normal school
daily programme will continue throughout the day so
that visitors can see the school in operation.
To assist with planning we ask that all students login and
complete the Family Day section on the registration
system indicating if your parents will visit on the family
day and if they will be staying for lunch and/or the BBQ
dinner. Yes you can update the information later, just
give us more than 3 days notice.

VISITORS
All visitors are asked to register at the school office and
receive a nametag. Visitors are asked to read the health
and safety information and wear the nametag while at
the school.
There is a charge for visitor meals - breakfast $6, lunch
$6, dinner $12.
Visitors are welcome to call in if passing at any time however, long stay or repeated visits can be a distraction to the
busy programme and progress of students. Visitors are discouraged from staying overnight. If staying overnight a
campsite fee is payable. Please register at the school office on arrival.

December 2019                                 WALSH MEMORIAL SCOUT FLYING SCHOOL                                   Page 6
                                                        Students Manual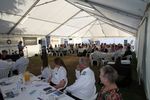 CAMPING
ACCOMMODATION
Accommodation for all students is in your own tent in
the camping ground adjacent to the airfield. Tents are
available for Wellington and South Island students. You
can request a tent on the student registration system.

FOOD
Yes, you will have plenty to eat! Continental breakfasts
weekdays,     cooked     breakfasts     at  weekends;    a
combination of filled rolls, salads or cooked lunches; and
dinners are all cooked, with a dessert. Fresh fruit is
available with all meals. If you are hungry at any time,
see the cooks; there is always food you can have. Your
problem if you eat too much!
If you advised us of any special dietary requirements
when you registered then appropriate food will be
provided. At the school we request that you liaise with
our chef to coordinate your requirements.

DUTIES
To sustain the low fees it is essential that all students share in the daily duties.
There are three sets of duties: -
   Duty flight          - early morning preparations for flight, cleaning the office / instructors' lounge, swimming pool
                          care and securing the aircraft after the days flying
   Clubhouse flight - cleaning and sanitizing the school facilities
   Kitchen flight       - preparation for, serving and cleaning up after meals
The duties are rotated on a daily basis; the fourth day is a day off. A complete set of instructions will be on the student
notice board in the Soaring Centre.
Duty rosters are completed prior to the start of each day and you will be expected to volunteer and complete your
share of the duties to a high standard without close supervision. Remember, teamwork is the key.

FIRE AND EMERGENCIES
No smoking, no candles, no gas lamps, or anything flammable, ANYWHERE in tent city or around any tents.
In the event of a fire shout "FIRE, FIRE, FIRE", sound the fire siren in the marquee and evacuate the area. The
assembly point is the volleyball court by the pool. Personal safety is the priority, attempt to extinguish the fire only if
safe to do so.

GEAR LIST
A gear checklist may be found at the rear of this booklet. The list is a minimum gear list. You may bring additional
gear as required; you are only limited by what you can get to and from the school. Don't bring unnecessary valuables.
You are responsible for care, maintenance and insurance of all your own personal gear including tentage.

LATE MEALS
Late meals are available for students and staff flying during the quiet meal time period. PLEASE remember to cross
your name off the list when you get your meal.

RUBBISH & RECYCLING
Rubbish (FOD) can damage your aeroplane. The entire airfield and
campground are litter free.
Please put your rubbish and recycling into the appropriate bin where it will
not be blown around, and pick up any rubbish you may see.

TENTS
We suggest a 3 – 4 person tent as a minimum size and maximum of
preferably a single room with awning (there is just not enough room for
anything much larger). Students will be organised into 4 flights with
separate tent areas so you should not expect to share a tent. Check your
tent at home prior to the school.
Look after your and others tents; please be careful when walking (no
running) through the tent lines, you may snag a guy rope. No smoking,
no candles, no gas lamps, or anything flammable, ANYWHERE in tent city
or around any tents.
Yes unfortunately at times it can blow and rain heavily at Matamata so
your tent needs to be suitable for the conditions; strong and waterproof,
and big enough to be comfortable. Check your tent regularly on windy
days and before you go to bed.
So that we do not kill the grass under the tents the Matamata Piako
District Council asks that we daily lift the sides of the tent or regularly
move the tents. When shifting tents keep the tents in the same relative
position - it helps to find the correct person on the tent map for early
morning calls.

December 2019                           WALSH MEMORIAL SCOUT FLYING SCHOOL                                          Page 7
                                                  Students Manual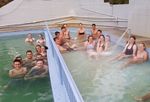 WASHING FACILITIES
An ablution block is located in the camping area with
toilet and shower facilities and clothes washing machines
(free to use and we provide the machine soap powder).
As the weather is likely to be hot and because an
aeroplane is such a confined space, everyone must
maintain a high level of personal hygiene. It is expected
that you will shower daily and wash personal clothing on
a regular basis.
An iron and ironing board will be available in the Soaring
Centre building.

WEATHER
Please remember it can be hot during the day - you need
a sun hat, sunglasses, etc. It can be cold at night - bring
a blanket or two if your sleeping bag is lightweight.
Remember the raincoat - it does rain at Matamata.

COMMUNICATIONS
MAILING ADDRESS                                                          Courier
Your address during the school is:                                       Your name
                                                                         Walsh Memorial Scout Flying School
TELEPHONE
There are no public telephones on the airfield. Private calls are best   Matamata Aerodrome
made on your personal cell phone.                                        6393 State Highway 27
In an emergency you may be contacted on the school phone,                WAHAROA 3474
027 322 7688.
Email messages may be sent to the school at walsh@scouts.nz.
Please keep emails to essential school business messages and make them text only. Please no personal emails.

CELL PHONES
Are a great tool but also can be a big distraction. Please keep ring tones to discreet or just vibrate.
You may charge your phone in the Soaring Centre building bar area.
Put your name on your phone and your charger - we already have a good selection and don't need any more!
No cell phones on the flight line or in aircraft.
Cell phones off during lectures; flag down, etc. (you will lose it for the rest of the day if it rings).

FLYING
MEDICAL CERTIFICATE
Ab-initio students should have now completed the medical for a DL9 or Class 2 / Class1 Medical Certificate and entered
the details on their registration. Returned students should check that their medical certificate is still valid. All
students are required to hand in their Medical Certificate INCLUDING any Endorsement Letters on arrival
at the School. They will be handed back to you when checking out at the end of the School.

EMERGENCIES
In the event of a flying emergency the siren will sound from the Airways Control Tower. This is a signal for the
Emergency Co-ordinating Committee to assemble at the Control Tower. All students are to vacate the operational
areas of the airfield and the area immediately in front of the Soaring Centre and assemble in the marquee. Further
instructions will be issued as the situation is assessed.

EXTRA FLYING
Extra flying is also available for ab-initio students at
approx. $195.00 per hour. Towards the end of the
school, aircraft become very busy and bookings hard to
find. Ab-initio students are urged to advise their
instructor early on during the camp that they may wish
to buy extra flying.

FIRST SOLOS
The celebration of first solos with a bucket of water is a
flying school tradition.
Only students who have already gone solo may
participate and activity is restricted to the grass area
outside Flight Operations. It is essential that everyone's
health and safety be respected.
No throwing into the pool (due weak pool sides).
No taking of water from the pool to fill buckets and only
water in buckets - no additives.

AIRCRAFT
We are very fortunate to have the support of a large number of aircraft owners. It is essential to treat all aircraft
with care. Windscreens must only be cleaned with clean water and wiped dry only with a clean chamois. Interior
plastics can become brittle in the sun so must be treated gently. Paintwork is thin to keep the aircraft weight down so
can be easily scratched. All damage is expensive to repair. Cleaning must only be done with clean soft cloths and
plenty of soapy water.
PLEASE TREAT ALL AIRCRAFT WITH THE UTMOST CARE

December 2019                          WALSH MEMORIAL SCOUT FLYING SCHOOL                                       Page 8
                                                 Students Manual
FLIGHT TRAINING MANUAL
The Flight Training Manual will be issued to all students to use for the duration of the school. Please look after the
manual and return the book in good condition (you will be charged for any damage to the manual). Copies of the
manual may be purchased (new or used at discounted rates) at any stage during the school. Returned students are
encouraged to purchase their own copy.
A supplement to the Flight Training Manual, containing additional information and practice log book pages, will also be
issued at the start of the school. The supplement is free and yours to take home.

LOGBOOK
You will be issued with a hard cover pilot's logbook near
the end of the school to record your flying. During the
school you are expected to keep an up-to-date record of
your flying. Practice logbook pages are provided in the
Flight Training Manual Supplement issued to you at the
start of the school.
Use pencil on the practice pages and pen in the real
logbook. Be as neat as possible when you write in your
logbook. In a few years, when you go for that flying job,
employers will check your logbook to see what flying you
have done. The way you present the flying in your
logbook is a good indication of the type of person you
are.

PUNCTUALITY
Be early! - Early is on time, on time is late.
Flying bookings end on time, even if you start late. Lectures will start on time - be early and ready.
Punctuality is important as flying time is expensive and instructors' time irreplaceable.

ENGLISH LANGUAGE COMMUNICATION REQUIREMENT - AB-INITIO STUDENTS
One of the requirements to fly solo is to complete the English language communication requirement. ALL ab-initio (first
year) students and any returned students who did not complete the requirement last school, MUST bring with them
copies (not the originals) of "End of Year School Reports", or equivalent. The reports must show that the student has
completed at least 2 years secondary education in a New Zealand or Australian educational institution, or the
equivalent of a New Zealand secondary education in a country where the instructional language was English. Please
bring copies not originals.

RETURNED STUDENTS
Remember to bring with you all the information and checklist sheets given to you at the start of the last school.
BEFORE YOU ARRIVE remember to make sure you know all the checklists you had to learn at the last school.

EXAMINATIONS
The opportunity to sit the FRTO (Flight Radio Telephone Operators') rating exam and PPL exams will not be available
at the school. ASPEQ will however sponsor returned students to sit the FRTO exam when you get back home, up to the
end of March 2020, saving the normal fee of $92.00. Study for the examination will be available at the school.

RUBBISH & RECYCLING
Rubbish (FOD) can damage your aeroplane. The entire airfield and campground is litter free.        Please   put   your
rubbish and recycling into the appropriate bin where it will not be blown around, and pick up any rubbish you may see.

FUN
SOCIAL EVENTS
As well as a busy flying schedule the school has many social activities; trips to the hot pools, Mt Maunganui beach trip
(weather permitting), family day, inter-flight sports/competitions (e.g. Rescue Fire competition and trophy), staff vs.
students sporting event, skits night (everyone participates), awards dinner, theme days and disco (final night).

FAMILY DAY
Family Day will be on Saturday 18th January.
The day provides an opportunity for families to visit the school and see the school in normal operation. Families are
invited to join us for a buffet lunch and/or barbecue in the evening.
Regrettably, it will be necessary to impose a catering charge for each visitor joining us for lunch $6 and the barbecue
$12. To assist with arrangements for the day, students and staff are asked to indicate on the registration system, the
numbers of family members intending to visit and of their wish to join us for lunch or barbecue.

BEACH TRIP
The date of the 'Tauranga Beach Trip' is not fixed but will
be fitted in depending on the weather and progress
through the programme, normally about mid way
through the school. On the day, the scheduled flying
programme will end at midday and, after lunch, students
and staff fly or bus to Mount Maunganui at Tauranga for
a few hours relaxation at the beach.

THEME DAYS & DISCO
Each year there is a series of theme days and a disco
after the Awards Dinner on the final night. Details of the
optional theme days are in the back page programme
and in the Students Resources
www.scouts.org.nz/walshstudent

December 2019                         WALSH MEMORIAL SCOUT FLYING SCHOOL                                         Page 9
                                                Students Manual
SWIMMING POOL
The pool is usually erected and filled in the first couple of
days. For everyone's safety please turn the pump off and
clean the grass off your feet before getting in.
Remember to turn the pump on again after swimming.
No jumping or throwing people in. Please carefully use
the steps over the 1.2m high pool sides to enter and
leave the pool.

MONEY
CASH
We recommend that you deposit any money for flying
into your flying account at the start of the school and
only keep a small amount of spending money for sweets,
drinks, hot pools etc. (Bring a supply of coins for the
vending machines). Most other items such as school photo, polo shirts will be charged to your flying account for you to
pay at the end of the school. EFTPOS (sorry no credit cards) will be available to pay your account at the end of the
school.

FLYING ACCOUNTS
Flying and purchases are recorded on computer. Please regularly check your logbook entries against the computer and
let us know if they don't match. It helps us make sure the accounts are correct.
Money can be deposited into your flying account at any time. You must pay your account by 1200 hrs on the last day
of the school. Please make arrangements so that you can pay your account without having to wait the arrival of your
parents. An EFTPOS terminal will be available for payment of accounts. Sorry, no payments by credit card.

POCKET MONEY
You may need some cash for optional refreshments, sweets, hot pools etc. (Bring coins for the vending machines).
There are many other optional items that can be charged to your account and paid at the end of the school. For
example: -
   Extra flying    approx. $195.00/hr School Photo                   $19.00      Beach Trip      (Flying) $97.50
   Polo Shirts       from $41.00      Flight Training Manual         $70.00      (each way)      (Bus)       $9.00
   T-shirts          from $18.00      Baseball caps             from $16.00      Hot Pools       (per visit) $5.00
It is recommended that all students, continuing with their flying, have their own copy of the Flight Training Manual.
Other books in the Pilot Book series will not be available at the school as in previous years but are available for
purchase from www.waypoints.co.nz prior to Christmas.

VALUABLES
Please do not bring unnecessary valuables to the school. This includes jewellery other than what you normally wear.

PERSONAL
FORMAL DRESS
All students and staff are requested to wear official
uniform or formal dress for the Wings Parade and
Awards Dinner.
Venturers: Official SCOUTS New Zealand shirt and
Group scarf with black dress trousers and dress shoes
(Please make sure your uniform is complete before you
arrive at the School.
Rangers: Uniform as advised by GirlGuiding New
Zealand National Office or Regional Co-ordinator.
Others: Collared shirt and tie with dress trousers and
dress shoes (or equivalent formal dress for females).

GIFTS
Please - no gifts for staff or instructors. A sincere thank
you at the end of the school and witnessing your
achievement is worth more than any gift and is all the
staff would want.

HEALTH
The health of everyone is important. Please delay your arrival at the school if you have been exposed to any
contagious illness. Every effort is made to maintain a high standard of hygiene at all times. Your cooperation is
appreciated. It is essential that everyone wash their hands before handling any food.
If you are not well you cannot fly. Use sunhats, sunscreen and drink plenty of liquids on hot days. See a leader
anytime if you are not feeling well. All medical costs are your responsibility.
Many medicines / drugs can affect your flying. Please check with your doctor prior to the school that any prescription
medicines you have are safe to take while flying. A note from a doctor would be helpful. Do not take any additional
medicines without first checking with your flying instructor. Do not share any drugs at the school.
Hay fever medication can affect your flying. Do not start any hay fever medication in the 7 days prior to
the school. Please make sure all medication/drugs are listed in your registration

December 2019                           WALSH MEMORIAL SCOUT FLYING SCHOOL                                      Page 10
                                                  Students Manual
The NZ CAA has strict regulations regarding the use of hayfever medication for pilots.
 •   For treatment, steroid nasal sprays are preferable because of the lack of sedative effects. They require use for
     several days to be fully effective.
 •   If tablets are needed, there are only three antihistamines acceptable to CAA: DESLORATADINE, LORATADINE,
     FEXOFENADINE. A one week ground trial is necessary to ensure no ill-effects before they can be used while flying
     – in other words, the medication must be started at least one week before the Walsh commences.
 •   Be aware that some antihistamines are sold in combination with medication that is unacceptable to CAA,
     including Clarinase, Sinutabs, Telfast Decongestant, Sudafed products and Demazin.
 •   It is important to be aware that other types of antihistamine medication can cause marked sleepiness and should
     NOT be used within 48 hours of flying – even if they are labelled as "non-sedating".
 •   Do not share your hayfever medication with another student, even if their symptoms appear similar to your own.
If there are any questions regarding hayfever treatment, contact the CAA Medical Unit 04 560 9470 for advice.

PERSONAL HYGIENE
Smelly feet, smelly shoes, smelly clothes, smelly body?
You are not going to be very popular; and with the hot
weather definitely not popular in the confines of a small
aircraft. You are expected to shower at least once every
day and wash your clothes almost as often. Don't risk
the embarrassment of having to be told. Shoes should
be deodorised before arrival at the school.

RESPECT
Respect yourself,     respect    others   and    respect   the
environment.
The Flying School is conducted in a more formal manner
than most Venturer Scout activities. You are asked to
address senior staff members as 'Sir'/'Madam' or
'Mr'/'Ms' unless invited to do otherwise. All staff
members voluntarily donate their time and expertise to
the School. Hats and sunglasses are removed in the mess tent.

SMOKING
Most areas are smoke free - smoking is only permitted in specific areas and all cigarette butts must go in containers.
NO smoking on the flight line or in aircraft and NO smoking in or around tents.
Students will not be permitted to leave the school to purchase cigarettes etc.

TIRED?
Believe us, students and staff do get tired and many like to get a couple of hours extra sleep during the afternoon. It
can be quite hot in a tent in the afternoon sun. The best place is to take your stretcher and lie under the shelter of the
willow trees.
To achieve the flying programme we need to make the best use of daylight hours. That means starting flying at 0600
every day. Waking up at 0530 is probably 2 hours earlier than at home and getting to sleep by 2200 is also probably 2
hours earlier than at home. But by about the third day most students want to go to bed early and get some extra rest
under the willow trees during the day.
Please no noise around tents after 2200 hrs. Play fair – let others get some sleep. Bring earplugs for a good night's
sleep.

UNIFORM
Please check now that your uniform is correct, complete and in good condition. Your uniform will be worn each day at
flagdown and for the formal Wings Parade and Awards Dinner. Most of the school sponsors will be represented at the
Wings Parade and Awards Dinner - it is important that the school is well presented. Venturers and Rangers are
expected to wear their uniform.
Other students are reminded that collared shirt and tie with dress trousers and dress shoes or equivalent appropriate
dress for females are required. Consider that in a few years you may be applying for that important aviation job. The
impression you make now may well get you that job.

QUEEN'S SCOUT AWARD and DUKE OF EDINBURGH'S HILLARY AWARD
The school qualifies as a "Special Event" in the Bronze,
Silver and Gold sections of the Queen's Scout Award and
for the "Residential" in the Duke of Edinburgh's Hillary
Award. Please bring your record book/Login details.

WHAT DO I WEAR?
Normal daytime casual clothing is shirt / tee shirt,
shorts, casual shoes/sandals, sunglasses, hat etc.,
evening - sweatshirt, long trousers, etc.

WHERE IS EVERYTHING?
Have a look at the School Layout map on the next page.
Most facilities are easily identifiable. Key facilities are the
shower/toilet/laundry/kitchen block; dining (mess) tent;
Flight Operations; Soaring Centre; Aero Club & office;
Parachute Club; aircraft hangars; staff cabins;
movement area (flight line).

December 2019                             WALSH MEMORIAL SCOUT FLYING SCHOOL                                     Page 11
                                                    Students Manual
Airf
                                                                                                                                                                         ield

                December 2019
                                             Au                                                                                   Towe
                                               ck                                                                                        r
                                                    la
                                                       nd
                                                                                                                                                                                SCHOOL LAYOUT

                                                                                                                      Ve
                                                                                                                     P a hi c l
                                                                                                                        rki e
                                                                                                                           ng

                                                                                                  Ru        Water
                                                                                                sk b b
                                                                                   St             ip ish    Ta n k
                                                                                      at
                                                                                           e
                                                                                               Hi
                                                                                                 gh
                                                                                                   wa
                                     Volleyball Area
                                                                                                      y
                                                                                                           27
                                     Pool Site

          Students Manual
                                     Flagpole (main site)

                                     Flagpole (ceremony site)                                                                                  W
                                                                                                                                             S h a te
                                     Leaders Tents              Glider Hangars
                                                                                                                                                ed r P
                                                                                                                                                         um

WALSH MEMORIAL SCOUT FLYING SCHOOL
                                                                                                                                                              p
                                     Marquee Site
                                                                Aviation Fuel Pumps
                                     Sports Area                                                                                             M
                                     Walsh Equipment Shed       Parachute Club & Hangar                                                       at
                                                                                                                                                 a
                                     & container                                                                                                  m
                                                                Soaring Centre
                                                                                                                                                     at
                                     Movement Area &                                                                                                      a
                                     Flight line                Toilets/Showers & Kitchen
                                     Flight One Tents
                                                                Staff Cabins
                                     Flight Two Tents
                                                                Office/Aeroclub
                                     Flight Three Tents

                                     Flight Four Tents          Caretakers House

                Page 12
LOCALITY MAP
                                                                                         Locality Map
            Ca                                                                               Hungahunga
              mp                                          Given Rd
                   be                                                                                                                                                                                                      l
                     ll R                                                                                                                                                                                                ne

                                                                                                                    Wa
                          d                                                                                                                                                                                           un
                                                                                                                                                                                    Gordon                       i l T

                                                                                                                      gho
            Cuff                                                                                                                                                                                               Ra
                                                          27                                                                                                                        O                      mai
                                                                                                                                                                                                          i

                                                                                                                         rn R
                                                                                                                                                                                     ld              K   a
                                                                                        Rd                                                                                                  Te
                                                                                   e

                                                                                                                                d
                                                                                 er
                                                                           air

                                                                                                                                                                                              Ar
 H                                                                                                 Rd
                                                                          W

                                                                                                                                                                                                 o
                                                                                                             d ra
  ut

                                                                                                                                                                                                   ha
                    Ra                                                                                                                        Wardville
                                      Rd
                                                er

                                                      W

                                                                                                                                                                                Tower Rd
     ch

                      ilw
                                              rp

                                                                                                                                                                                                      Rd
                                                       al

                                                                                                           an
                         ay
        in

                                            a
                                                         to
                                           H

                                                                                                          x
           so

                                                            n

                                                                                                         e

                                                                                                                                                                Ma
                                                     Rd
              n

                                                                                                      Al
                   Walton
               Rd

                                                                                                                                      all
                                                                                     ger

                                                                                                                                                                   is
                                                                                  Jag

                                                                                                                                    st

                                                                                                                                                              ey R d
                                                                                                                                  Co
                                                                                                           Rd
                                                     Tamihana                                       i ll e
                                                                                                rdv
                                                                                              Wa
                                                     Lansd                                                    y                                                                                            Graveson Rd
                                                                                                      Railw a
                    Piak

                                                                   n
                                                             ow
                                                                    e

                                                                          d                                                                                                                                Till Rd
                                                                                                    WaharoaMowbray Rd
                                                                       R
                        oiti Rd

                                                                                                                       Troughton Rd
                                                      Scherers Rd
                                                                                                                                                                               Turangaomoana
                                                                                                 Railw
                                                                                    d

                                                                                                                                                              T
                                                                              Gunn R

                    M

                                                                                                                                                               o
                                                                                                                                                                                                     Te Hui Rd
                                                                                                      ay

                                                                                                                                                                wer
                      or
                        gan

                                                                                                                     Rd

                                                                                                                                                                    Rd
                                                                                                                 len
                                  R                                                                           Poh
                                                                                                                                                                                              Okauia
                                  d

                                                                                                                                                                         Rd
                                                                                                                                                                    ings                                 Te Ohaki Pa
                                                                                                                                                                 Spr
          Henry

                                                                              Rd

                                                      Peria               ia                                                                              Oka
                                                                                                                                                             uia                                           Do
                                                                                                                                                                                                             u
               W                                                       Per

                                                                                                                                                                                                                 gla
                  atso

                                                                                                                                                                                                                    s
                                                          M ata

                          R
                                                                                             Matamata                                                                                                           Okuia Pa
                                                                                                                                                                            Taiho
                      n
                           d

                                                            iR

                                                                                              d
                                                                                            nR
                                                              d

                                                                                                                                                                       aN
                                                                                        atio
                                                                                                                                                                 th
                                                Matai                            St                                                                                                                                  Barton Rd
                                                                                                                                                              Rd

                                                                                                                                                                                                                Old
                                                                                                      d

                                                                                                                                                                                                                    Te
                                                                                                      Rai

                                                                                                                                                              Ta
                                                                                                    aR

                                                                                                                                      Taihoa
                                                                                                                                                                 ur

                                                                                                                                                                                                                 A
                                                                    Rd

                                                                                                          lwa

                                                                                                                                                                   ang
                                                                                                uer

                                                                                                                                             T

                                                                                                                                                                                                                 roha Rd

                      Jondor Rd
                                                                    tai

                                                                                                                                              a
                                                                                                              y

                                                                                                                                                                            Rd
                                                                                             Hin

                                                                                                                                               ih

                                                                                                                                                                      a
                                                                  Ma

                                                                                                                                                 oa

                                                                                                                                                                   n
                                                                                                                                       So

                                                                                                                                                               so
                                                                                                                                                            vid
                                                                                                                                         ut

                                                                                                                                                           a
                                                                                                                                            h

                                                                                                                                                          D
                                                                                                                                                                                                          Sto
                                                                                                                                                                                    Te
                                                                                                                                      Rd

                                                                                                                                                                                                    pf
                                                                           d

                                                                                                                                                                      on
                                                                                                                                                                                     Poi Rd

                                                                                                                                                                  ngst
                                                                                                                                                                                                      or
                                                                       tu R

                                                                                                                                                              Livi
                                                                                                                                                                                                   dR

                                                                                                                                                                                                           29
                                                                   etu

                                                                                                                                                                                                     d
                                                                     d
                                                                   R
                                                                  k

                                                                                                                                           Mo

                                      Buckland Rd
                                                                 s
                                                                u

                                                               in
                                                           Ho P

                                                                                                                                             re
                                                                                                                                             o

                                                                                                                                                                                              Te Poi
                                                             pk

                                                                                                                                                                       er
                                                                                                                                                                   K

                                                                                                                                                                                           Key
                                                                                                                                                          n

                                                             Po           Hinuera
                                                                                                                                                             o
                                                                                                                                                                        r

                                                                                                                                                          ts
                                                                                                                                                              Wa

               Rd
                                                                  nd Rd

          oa
                                                                                                                                           Rang
                                                                                                Railway

                                                                                                                                                                                           oi Rd

                                                                                                                                                                            Walsh Flying School
     or

      a
                                                                                                                                                                                         Rd
   ot

                                                                                                                                                                                 u
                                                                                                                                               ita

                                                                                                                                                                        Rapura p
Ta

                                            Totman

                                                                                                                                                                                         P
                                                                                                                                              nuk

                                                                                                                                                                                                    Pa
                                                                                                                                                                                      Te

                                                                                                                                                                                                                            Kak

                                                                                                                                                                          p
                                                                                                      27                                                      Selwyn
                                                                                                                                                                 Okauia HotanPools
                                                                                                                                                  u

                                                                                                                                                                                                         at

                   29
                                                                                                                                                                                                                               a
                                                                                                                                                     Rd

                                                                                                                                                                              gi
                                                                                                                                                                                                                             hu

                                              Rd
                                                                                                                                                                                    d

                                                                                                     La                                                            oiR
                                                                                                                                                                                                                                Rd

                                                                                                       k                                                          P
                                                                                                        e Rd
                                                                                                                                                                          e
                                                                                                                                                                       a-T

          Piarere                                                                                                                                                           Walton Golf Course
                                                                                                                    Bayly

                                                                                                                                                                  P ap
                                                                                                                                                               Te

 December 2019                                                            WALSH MEMORIAL SCOUT FLYING SCHOOL                                                                                                               Page 13
                                                                                    Students Manual
THE WALSH BROTHERS
Everything has a beginning, and in this case, the beginning was the activities of two brothers – Leo and Vivian Walsh

                 Walsh, Austin Leonard                                an aviator's certificate by cable to each trained pilot, provided
                  1881 – 1951                                         the qualifying flight was witnessed by official military observers.
                  Engineer, aviation                                  The New Zealand Flying School was formed by the Walsh
                  administrator                                       brothers and began training pupils in October 1915.
                                                                      Headquarters were established first at Orakei, and in November
                                                                      on the foreshore at Mission Bay. Leo Walsh was managing
                                                                      director) Vivian Walsh was chief pilot and superintendent) R.A.
                        Walsh, Vivian Claude
                                                                      Dexter was director and Austin Walsh was secretary. Both
                                1887 – 1950
                                                                      Doreen and Veronica Walsh were involved in the practical
                             Engineer, aviator
                                                                      running of the school. As well as providing flying instruction, the
These two men helped to lay the foundation for both military and      school built and maintained aircraft, so various other staff
civil aviation in New Zealand.                                        including engineers and mechanics were taken on. Some ex-
                                                                      pupils later became flying instructors. George Bolt, who later
Leo (Austin Leonard) Walsh was born on 5 February 1881 at
                                                                      became the Chief Engineer at TEAL, was one of those employed
Bradford, Yorkshire, England, the eldest child of Jane Mary
                                                                      both as a pilot and an engineer. It could be said that the Walsh
Towler and her husband, James Austin Walsh, a tobacco
                                                                      brothers contributed to the founding of aviation engineering as
manufacturer. Leo's sister Veronica Agnes was born in 1883 and
                                                                      we know it today in this country.
soon afterwards the family emigrated to Auckland, New Zealand.
There Vivian Claude was born on 6 November 1887, and Doreen           In February 1916 the
Monica in 1895. Their mother died in 1904.                            school          gained
                                                                      Imperial recognition,
Both Leo and Vivian showed an early interest in engineering and,
                                                                      which brought with it
encouraged by their father, Austin Walsh, they established a
                                                                      the             official
mechanical engineering and motor importing business in
                                                                      involvement of the
Auckland. Fascinated by accounts of aviation experiments in
                                                                      New Zealand Defence
Europe and America, together with other enthusiasts they
                                                                      Department,        and
formed the Aero Club of New Zealand in 1910. The brothers
                                                                      elements of military
were determined to build and fly an aeroplane and succeeded in
                                                                      training          were
obtaining financial backing from Auckland businessmen A.N. and
                                                                      incorporated into the school's programme. The first pilot's
C.B. Lester and A.J. Powley. They then bought the plans for a
                                                                      certificate was issued to Vivian Walsh on 13 July 1916. The
British Howard Wright biplane together with materials and an
                                                                      school obtained its second aircraft in November 1915 and other
eight-cylinder engine worth about £750 in total. It took about
                                                                      planes, including the first two Boeing floatplanes constructed
51/2 months for the brothers to manufacture and assemble the
                                                                      were acquired later. Over 100 pilots were trained during the
aircraft at their family home in Remuera. They were helped by
                                                                      war; most saw combat and many gained honours and
fellow enthusiasts, and their sisters Veronica and Doreen, who
                                                                      decorations. The most famous was Keith Logan Caldwell, one of
machine-sewed hundreds of yards of material for the wings. The
                                                                      the original three pupils.
finished aircraft, named the Manurewa No 1, bore an inscription
"The Walsh Aeroplane Co. Aeronautical Engineers Constructors          Vivian, who had set high standards for training, was forced to
Auckland". Beneath this was a crest and the words "Aero Club          give up flying in 1919 because of ill health and instead helped
New Zealand".                                                         Leo to manage the school.
                                      The Manurewa (Soaring           At the end of the war it seemed that the New Zealand Flying
                                      Bird) was dismantled and        School might no longer be needed, but the Bettington Report on
                                      transported    to   Glenora     aviation (1919) recommended that this and the Canterbury (NZ)
                                      Park, a private racecourse      Aviation Company's flying school be maintained. In 1920 the
                                      at Takanini, where, under       government voted £25,000 to keep the schools in existence) but
                                      the grandstand, it was          only a small proportion of this was advanced to the New Zealand
                                      reassembled     for   flight.   Flying School. Nevertheless, it served to keep the hopes of the
                                      Vivian was the first to fly     Walsh brothers alive.
                                      the    plane, and being         Meanwhile, they became involved in other projects. In late 1917
                                      careful,    made     several    Vivian had given demonstration flights at Napier showing the
                                      taxiing tests on the ground     potential use of aircraft for passenger and mail services. In 1919
                                      before his first successful     Leo raised with the government the possibility of establishing an
                                      flight of about 400 yards       airmail system, and on 16 December that year the first official
at a height of 60 feet in early February 1911. The flight was         airmail flight in New Zealand took place between Auckland and
witnessed by a small group of local residents, Aero Club              Dargaville. Other experimental mail flights to Thames,
members and a proud family, and was to be followed by many            Whangarei and Dargaville were arranged, and a regular service
more. Vivian kept detailed records and gradually built up             between Auckland and Whangarei was introduced on 9 May
knowledge of the controls and performance of the aircraft. Leo        1921. This lasted only a short time as it proved to be
did not attempt to fly the plane, as he feared his reactions were     uneconomic; regular passenger flights did not start for many
too slow, but he was a skilled designer and organiser. The            years for the same reason. With Arthur Upham as pilot, Leo
brother's different talents made them a formidable team.              Walsh carried out survey flights for the Fijian colonial
The business syndicate, displeased with Vivian's excessive            government in July 1921 in an attempt to demonstrate the use
caution, took possession of the Manurewa and soon after, it           of aircraft in communications.
crashed and was damaged beyond repair. Recovering from this           Very soon the financial burden of
setback, Leo, with Vivian's help, began to design a flying boat of    operating the flying school became
the American Curtiss type, which he thought would suit New            too onerous. Leo and Vivian Walsh
Zealand conditions. The brothers gained the financial and             struggled to keep the school in
practical assistance of R.A. Dexter, an American engineer and         existence by offering pleasure flights
motor dealer in Auckland, who was to be a consistent supporter.       and undertaking charter work. By
After more than a year in construction the new aircraft was           1923 they had exhausted their
completed in November 1914 and transported to Bastion Point           resources and asked the government
on the Waitemata Harbour. Here Vivian took it for its first flight    to take over the school. In October
on 1 January 1915. It was the first flying boat designed and built    1924 the government bought the
in the Southern Hemisphere and proved a great success. In             assets of the New Zealand Flying
March 1915 Vivian took the first of many passengers on a flight       School for about £10,500 - insufficient, Leo Walsh noted, to give
of five miles.                                                        any return to shareholders in the venture. Bitterly disappointed,
With the outbreak of the First World War the military use of          Leo and Vivian Walsh gave up all involvement in aviation and
aircraft was soon recognised, and many would-be pilots in New         returned to their engineering business, which from the late
Zealand wrote to the Defence Department asking how they could         1920's was located in Hobson Street, Auckland. Vivian died on 3
qualify to join the Royal Flying Corps. The Walsh brothers also       July 1950 and Leo on 16 July 1951, neither had married. While
received letters of enquiry and were eager to set up a training       the brothers received no official recognition during their lives, in
school. With some difficulty they persuaded the New Zealand           1952 the Auckland Branch of the New Zealand Division of the
government to back the idea and approach the British                  Royal Aeronautical Society initiated the Walsh Memorial Fund to
authorities. The response was very encouraging; the RFC asked         further the interests of aviation and to perpetuate the names of
for as many candidates as could be trained and agreed to issue        two aviation pioneers.

December 2019                               WALSH MEMORIAL SCOUT FLYING SCHOOL                                                  Page 14
                                                      Students Manual
MATAMATA AIRFIELD

The land was first selected in June 1942 for an aerodrome as a wartime measure. After the war, the decision was
made to retain the land as a civil air-field and in 1951, one hundred and sixteen (116) acres approximately were taken
under the Public Works Act and set apart as reserve for aerodrome purposes under the reserve in the County in
accordance with the provisions of the Reserves and Domains Act 1953.
The effect of the action was to make the County the controlling authority for all purposes. The land however, may only
be used for the purpose the reserve was set aside, and the Minister may impose any special conditions and restrictions
he thinks appropriate. In this case an actual agreement sets out the terms and this is specifically referred to in the
Gazette notices vesting the area.
The Crown does not have any more rights to dictate land usage or administrations than are specified in the
agreement. However the Minister has the power to revoke the vesting should the County commit breaches of the trust
under which the land was vested in it. A revocation would obviously only take place under extreme conditions of
misuse.
A further twelve (12) acres of Maori land, which were severed from the original holdings, were acquired and taken for
aerodrome purposes under the Public works Act in 1953 and vested in the Piako County Council. This vesting is of a
different type to that mentioned above. In the title it is in the name of the County and shows it was taken for
aerodrome purposes and could not be transferred without the consent of the Minister of Works.
Additional areas have been acquired to enable the runway to be lengthened and these are held similarly to the one
hundred and sixteen (116) acre block referred to earlier.
The Piako County Council took over control of the aerodrome in July 1965.
Development since that date has been steady and the aerodrome now caters for flying, gliding and parachuting
enthusiasts. A full programme is maintained throughout the year, all holiday periods having fixed functions and
activities are also maintained during normal weekends and weekdays particularly gliding and parachuting.
Buildings on the aerodrome comprise a house for the aerodrome caretaker, rubbish shed, large ablution/kitchen block,
reservoir and pump house all owned by the Council. The Matamata Soaring centre has large clubrooms and a
bunkhouse and the Flying and Parachuting Clubs have clubrooms. There are several large hangers owned by the Piako
Gliding Club and other private interests. All of these buildings are subject to a ground rental.
All clubs pay landing fees and for the use of the facilities and there are of course camping fees for those who use the
camping ground, caravan points and the other facilities.
Up until 1990 in order to keep the grass on the runways to the required minimal length the Council ran a sheep
farming operation to avoid mowing costs. In 1990 the Council contracted the growing of grass as a cash crop. The
airfield is now mowed regularly by the contractor and provides a substantial income for the now Matamata Piako
District Council
Day to day management of the aerodrome is in the hands of the aerodrome caretaker who reports to the Community
Facilities Operations Manager.
An Airfield Users Committee is convened as required by the Community Facilities Operations Manager and comprises
nominated members of the various organisations established at the aerodrome. The committee is concerned mainly
with flying operations, safety, programming etc.

December 2019                        WALSH MEMORIAL SCOUT FLYING SCHOOL                                        Page 15
                                               Students Manual
GEAR CHECKLIST - Name ALL your gear
Normal Camping Gear - Please make sure you have adequate clothing for the 2-week camp
       Your own waterproof tent and ground sheet.
        (3 – 4 person tent as a minimum size and maximum of preferably a single room with awning)
        Tents are available for South Island students. (book one on the registration system)
       Stretcher or air mattress
       Toilet gear (soap, towel(s), toothbrush, toothpaste, shaving gear, personal deodorant, etc.)
       Sleeping bag and pillow (blanket if necessary)
       Activity dress - for sports, etc
       Swim gear for the hot pools and the beach
       Spare clothes - casual T-shirts, shorts, jeans, jersey etc (midday can be hot but early mornings are
        quite chilly)
       Theme day gear (optional) and casual gear for disco on final night
       Tidy gear for Arkley Dinner (returned students only)
       Parka, raincoat or jacket (yes it does rain heavily at Matamata and it can be cold)
       Coat hangers for uniform / dress gear
        Plates, utensils and cups are provided

Special Items (compulsory)
       Venturer, Ranger, ATC uniform or collared shirt, tie, dress trousers and dress shoes
       Sun hat, sunglasses and sun protection cream
       Torch (required to be carried if flying at night)
       Reliable watch (required to be worn when flying – cell phones are not a suitable substitute)
       Note book and pen and pencil
       Reliable alarm clock (your flight will be required to wake-up at 0530 hrs one morning in four)
       Sandals and/or sports shoes (jandals may be taken but are not permitted for flying)
Optional Items:
       Camera
       Sports and Games equipment
       Musical instrument etc

Flying Items:
       Pilots Log Book (ab-initio students will be issued with one)
       DL9 or Class 2 / Class 1 Medical Certificate and any endorsement letters
       New Zealand Flight Training Manual (returned students if you have one)
       Flight Training Manual supplement (returned students you all received one last year)
       Copies of "End of Year School Reports", or equivalent (ab-initio students)

Other things to remember:
     ...........................................................................................................................................
        ...........................................................................................................................................
        ...........................................................................................................................................
        ...........................................................................................................................................
        ...........................................................................................................................................

                                            Name ALL your gear                      including the smalls

December 2019                                 WALSH MEMORIAL SCOUT FLYING SCHOOL                                                          Page 16
                                                        Students Manual
INDEX
Ab Initio (first year) .................................................. 5      Log book ................................................................. 9
Abandoned gear ....................................................... 5         Lost property ........................................................... 5
Ablution block .......................................................... 8
Accommodation ....................................................... 7          Mailing address ........................................................ 8
Acknowledgments .................................................... 2           Meals...................................................................... 7
Aircraft ................................................................... 8   Medical Endorsement letter ........................................ 8
Alcohol ................................................................... 5    Medical expenses ................................................... 10
Arrival at the school.................................................. 5        Medicines .........................................................10, 11
Auckland Airport ...................................................... 6        Money .................................................................. 10
Awards Dinner ......................................................... 9        Mt Maunganui beach trip ........................................... 9
Awards ................................................................... 5
                                                                                 Nametag ................................................................. 5
Baseball caps......................................................... 10        New Zealand Flight Training Manual ............................ 9
Beach trip ............................................................... 9     Noise ................................................................ 6, 11
Breaking & departing school ...................................... 5             Notice board ............................................................ 5

Camping area .......................................................... 7        Off camp ................................................................. 5
Candles .................................................................. 7     Optional items ...................................................... 10
Cash .................................................................... 10
Casual clothing ...................................................... 11        Payment ............................................................... 10
Cell phones ............................................................. 8      Personal hygiene .................................................... 11
Check-in ................................................................. 5     Pilots Logbook.......................................................... 9
Checklist (flying) ...................................................... 9      Pocket money ........................................................ 10
Cigarettes ............................................................. 11      Practice logbook pages .............................................. 9
Class 2 / Class 1 Medical Certificate ............................ 8             Prescription medicines ............................................. 11
Clothes washing ....................................................... 8        Pressure (gas) lamps ................................................ 7
Clothes ................................................................. 11     Private Pilot examinations ......................................... 9
Computer.............................................................. 10        Programme ............................................. 6, back page
Credit cards........................................................... 10       Punctuality .............................................................. 9

DADS rules ............................................................. 5       Queen's Scout Award .............................................. 11
Daily programme ......................................... back page
Disco ...................................................................... 9   Recycling ............................................................ 7, 9
Discrimination ......................................................... 5       Respect................................................................. 11
DL9 ........................................................................ 5   Restricted areas ....................................................... 6
Drugs ..................................................................... 5    Returned Students .................................................... 9
Duke of Edinburgh's Hillary Award ............................ 11                Roster of duties ........................................................ 7
Duties .................................................................... 7    Rubbish .............................................................. 7, 9

EFTPOS ................................................................ 10       Scholarships ............................................................ 5
Email messages ....................................................... 8         School layout map .................................................. 12
Emergencies (aircraft) .............................................. 8          Security .................................................................. 6
English language communication requirement .............. 9                      Sex ........................................................................ 5
Examinations ...................................................... 5, 9         Shoes ................................................................... 11
Extra flying ............................................................. 8     Shower ............................................................. 8, 11
                                                                                 Shower/toilet/laundry/kitchen block ............................ 8
Family day .......................................................... 6, 9       Skits night ............................................................... 9
Fire and Emergencies (camp) ..................................... 7              Smoking ............................................................... 11
First solo................................................................. 8    Social events ......................................................... 10
Flag break ............................................................... 6     Spending money .................................................... 10
Flag down ............................................................... 5      Sponsors ................................................................. 2
Flight Radio Telephone Operators' (FRTO) Rating Exam .. 9                        Supplement To The Flight Training Manual ................... 9
Flight Training Manual ............................................... 9         Swimming ............................................................. 10
Flights .................................................................... 4
Flying account ....................................................... 10        Telephone ............................................................... 8
FOD ................................................................... 7, 9     Tents ...................................................................... 7
Food ...................................................................... 7    The Walsh Brothers ................................................ 14
Formal dress ......................................................... 10        The Duke Of Edinburgh's Hillary Award ...................... 11
                                                                                 Theme Days ............................................................ 9
Gas (pressure) lamps................................................ 7           Tidiness .................................................................. 7
Gear list.............................................................7, 16      Toilet and shower facilities ......................................... 8
Gifts ..................................................................... 10   Toll calls.................................................................. 8
                                                                                 Travel arrangements ................................................. 6
Hay Fever Medication ......................................... 10, 11
Health .................................................................. 10     Uniform ...........................................................10, 11
Hillary Award ......................................................... 11
History ..............................................................3, 14      Valuables .............................................................. 10
Hot pools .............................................................. 10      Venturer Award Scheme .......................................... 11
Hungry ................................................................... 7     Visitor days ............................................................. 9
Hygiene ................................................................ 11      Visitors ................................................................... 6

Illness .................................................................. 11    Walsh Brothers ...................................................... 14
Insurance ............................................................... 7      Washing facilities...................................................... 8
Iron and ironing board .............................................. 8          Weather .................................................................. 8
                                                                                 What do I wear? ..................................................... 11
Late meals .............................................................. 7      Where is everything? .............................................. 11
Leave the school ...................................................... 5        Who's Who?............................................................. 4
Lights out ............................................................... 6     Wings Parade ....................................................10, 11
Locality Map .......................................................... 13

December 2019                                         WALSH MEMORIAL SCOUT FLYING SCHOOL                                                            Page 17
                                                                Students Manual