2020 Finalist Media Guide - Business Women's Awards - Telstra Business Women's Awards
Page content transcription
If your browser does not render page correctly, please read the page content below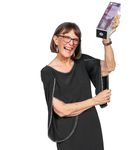 Business
                                    Women's
                                    Awards

2020 Finalist
Media Guide.

2019 Telstra Northern Territory
Business Woman of the Year
Professor Amanda Leach –
Menzies School of Health Research
Promoting
your success.                                                                                           2019 Telstra Australian Business
                                                                                                        Women's Award winners

Congratulations on becoming a finalist in the 2020 Telstra Business Women's Awards. For a quarter of a century Telstra
has been celebrating brilliant business women as part of the longest running awards program for women in business.
You join a rich history of winners and finalists who've achieved outstanding triumphs in business and in their communities,
and we warmly welcome you to this network of inspiring and determined women.

Being recognised as a woman who is redefining business to achieve success provides a strong platform to promote
your profile and your organisation. It is an achievement worth telling people about – your stakeholders, industry peers,
customers, local government, community, and the media.

To help you make the most of this valuable opportunity we've collated some tips to help you spread the good news,
grow your profile, and make sure you get the recognition you deserve.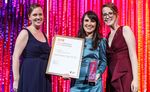 Generating media interest.

Telstra and our PR agency for the Awards program, Attention+Influence, will promote your achievements in the media
as part of our national PR program.

As you know, we have prepared a short profile based on your submission for the 2020 Telstra Business Women's Awards.

   This profile will be used to promote your success in the following media opportunities:

        National, State/Territory and localised media releases announcing State/Territory Awards finalists.

        National, State/Territory and localised media releases announcing State/Territory and National Award winners.

        Pitching the most interesting stories to media nationally.

Once we announce the finalists and winners to relevant local, state, and in some cases, national media, we may contact
you if we have requests for an interview or photo opportunity.
The media and your opportunities.

Being named a finalist also provides a great reason for you to promote yourself and your business. We encourage you to
undertake your own public relations activity with relevant local media.

Media can include local, and/or major representatives in newspapers, industry publications, online sites, television, and radio
stations. Social media channels such as Facebook, Twitter and LinkedIn can also play a critical role in promoting your success
with the Awards.

   Each medium has its own requirements:

         Newspapers and online articles require a great picture of yourself and detailed facts about you and your business.

         Television requires brevity and visuals to support your story.

         Radio needs brief 'sound bite' quotes and descriptions that illustrate your business, products or services.

       	Social media allows you to engage and interact in real time with your key stakeholders.
         Facebook performs best with video or photos to go with your post.

    2019 Telstra Australian Emerging Leader Award winner
    Genevieve Clay-Smith – Bus Stop Films
Getting the
good news
out there.
Remember, the media will need a good reason
or compelling news angle to tell your story.
Providing simple, focused and interesting
information is crucial.

2019 Telstra New South Wales Business Woman of the Year
Lee Shearer – NSW Department of Planning and Environment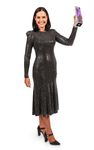 Getting the good news out there.

Identifying your key messages (no more than three or four) and being able to clearly articulate these will ensure you get the
most value out of your media experience.

   When drafting your key messages,
   think about:

    1    What does your business do and for whom?

    2    Why has your business been so successful?

    3    What are you doing differently to your competitors?

    4 	What impact will the Telstra Business Awards
         have on your business?
                                                                             2019 Telstra Australian Business Woman of the Year
                                                                             Natasha Chadwick – NewDirection Care Bellmere

   Journalists will also need detailed background information to develop the story. For example:

        	A brief summary on your career background                        etails of the hurdles you've overcome to
                                                                          D
                                                                          achieve success
        	A brief description of what makes your
          business successful                                           	Your employer's (if relevant) and customers'
                                                                          reaction to:
        	A summary of what your business does, including a               • your nomination;
          brief description of your products
                                                                          • becoming a finalist;
          or services
                                                                          • the potential of winning a Telstra
           our most notable personal and
          Y                                                         		 Business Women's Award
          business achievements

Journalists may also ask for an opinion on the current business climate, how you are faring and your expectations for the future.

If you send your own media releases, include mention that you are a 2020 Telstra Women's Business Award finalist in the body
copy and the boilerplate.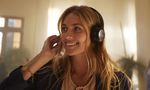 Different types
of media.
Each medium will have a different approach to covering your story.

2019 Telstra Australian Business Woman of the Year
Natasha Chadwick – NewDirection Care Bellmere
Newspapers and online.

A journalist may phone you for an interview and later send a        It is acceptable to rephrase answers if you need to clarify
photographer, or they may visit your workplace together.            your first response.

Ask for an outline of what the story will cover and what the        Accuracy and honesty are vital. There are always other
angle is. You may also ask if they can supply a list of questions   sources of information the media can investigate.
in advance to help you prepare but don't be surprised if
you're also asked questions that aren't on this list as the         It is not common practice for a copy of the story to be
conversation flows.                                                 supplied to you before it goes to print, so being precise with
                                                                    your answers is very important.
You're not compelled to tell a reporter everything. It's worth
considering the information you're prepared to put on the           If the outlet sends a photographer, think in advance about
record. If you don't want something reported, leave it out          two to three possible photo opportunities. They should be in a
of the conversation.                                                setting that reflects your business and with supporting props
                                                                    (but not branding). For example if you are a patisserie, you
If you are unsure about specific details, or have concerns          may be surrounded with cakes.
about the accuracy of information, it's reasonable to ask the
journalist for time to confirm everything after the interview.
Prior to the interview, update your knowledge on the latest
local, national and international products, services, business
successes, sales figures and growth trends for your industry
and/or expertise.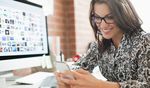 Radio.

Radio is an immediate and powerful medium that allows               Radio is 'theatre of the mind' and your story needs to
you to deliver your story personally. Your story may be             be descriptive to capture the audience. Figures, such
broadcasted as a 15 second news grab, or a three to ten             as percentage increases in turnover or products, specific
minute interview on a breakfast, morning, afternoon or              sales details, or changes to staff numbers, can help to
evening program.                                                    paint a quantitative picture.

The same advice applies to being prepared and sharing               Listeners may have never seen or heard of the product,
information.                                                        process, or location you're referring to. Examples of customers
                                                                    using your products or services will bring them to life.
In radio, a 'news grab' could be a 15 second answer from
you, taken from a five minute interview over the phone.             Speaking clearly and not too quickly are important rules in
Make sure you say your most important message in                    radio. If you misheard, or did not understand the question,
those first 15 seconds so you don't miss out.                       politely ask the interviewer to repeat it.

The interview may be conducted live over the phone, in the          Be yourself and enjoy the experience.
radio studio or pre-recorded. It may only be short, so it's vital
to provide the most valuable and informative answers at the
start of the interview.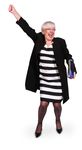 Television.

The same advice applies to being prepared and sharing         If the television crew comes to your business, they may also
information on television.                                    shoot 'overlay' or 'background' footage to inter-cut with
                                                              footage of your interview. This could include images of staff
You may be interviewed in a studio, or at your workplace,     at work and your usual business activity.
as television producers are always looking for interesting
and informative footage.

   For the best results, it's worth remembering:

       	Look at the interviewer, not at the camera.                  I f you're not certain about the intent of a question,
                                                                       ask the journalist politely to clarify the question
         Speak clearly and at a moderate pace.                         or rephrase.

       	If you naturally use your hands when speaking,             	If the interview is being pre-recorded and you feel
         feel free to use them during the interview.                  you could have given a better response, politely
                                                                      ask the journalist to repeat the question.
           ry not to fidget with your hands or other items
          T
          like pens.                                                   roducers and editors will cut out blatant
                                                                      P
                                                                      promotion so it's best not to use the interview
          Avoid wearing stripes or distracting jewellery.            as a running commercial for your business.
Social media.
Social media is a cost effective way to manage
the promotion of your company and finalist
achievement. The key to effective social
engagement is marrying relevant and engaging
content with the right community.

This year all finalists will be provided with TBWA
logos to use on your own website as well as
Facebook, LinkedIn and on your email signatures,
to promote your involvement in the program.
With a few key steps, you can share your good news
with a wide and interested audience including
other finalists.

As a first step, make sure you connect with all of
Telstra's Business Women's Awards' social networks,
i.e. Facebook, LinkedIn and Twitter, so you can follow
conversations and interact with the community.
You can find links to all of our social properties here:
telstrabusinesswomensawards.com

2019 Telstra Western Australian Business Woman of the Year
Leonie Knipe – Avon Valley Toyota
Blogging.                                                               Business blogging.

    1 	Having a dedicated blog about your                                    1 	It's possible you could be approached by a
         achievement is a great way to share your                                 business blog wanting to write a post about
         news with social communities. A short,                                   your achievement. Business bloggers will
         snappy blog entry on your blog can then be                               work in very similar ways to journalists and
         shared easily through your social networks                               should be treated as such.
         – both personal and professional.
                                                                              2 	Bloggers tend to prefer shorter, snappier
    2 	If you don't have a blog already, you can easily                          pieces of content such as quotes, images,
         set one up using Wordpress or Tumblr.                                    video clips and statistics in bullet form.
                                                                                  They may set up a phone interview with you
    3      eep your blog post short and make use
          K                                                                       or ask you to respond to emailed questions.
          of quotes and images, which can be shared
          and re-used. Make it personable and                                 3    sk them to include links to your website,
                                                                                  A
          engaging... 'What does the achievement mean                             LinkedIn page or blog post and to include
          to you?' etc.                                                           your social media handles for Twitter and
                                                                                  Facebook.
    4 	Include any links to media clips e.g. radio
         interviews or newspaper stories.                                     4 	Make sure you re-post and share any bloggers'
                                                                                  posts about your achievements and feel
                                                                                  free to make comments and take part in any
                                                                                  conversation that occurs around the post.

Social media.

Once you have your story written down in a blog post, spend some time
sharing it across all your social networks including posting it to Twitter,
Facebook and LinkedIn.

You can also join the Telstra Business Women's Awards Alumni LinkedIn
group to keep in touch with other finalists: https://www.linkedin.com/
groups/7064513

Make sure you tag any social media post using the hashtag
#TelstraBizWomen to be part of the wider conversation.

If you don't have a Twitter account we recommend setting one up. You can
follow and interact with other finalists, as well as take part in any Twitter
conversations that occur at events and beyond.

Update all your company's social media profiles including LinkedIn,
Facebook, Instagram and Twitter descriptors to include a line about your
finalist status with a link to your blog or to the Telstra Business Women's
Awards web page. You can also post and re-post links to any media articles
about your achievement.
Business
       Women's
       Awards

Congratulations once again,
good luck, and enjoy your
Awards journey.
For PR related questions, please contact the
Attention+Influence team at
telstraawards@attentionandinfluence.com.au

For general questions about the Awards,
please contact us on 1800 817 536.