2021 NEW RELEASES Video & Streaming Catalogue
Page content transcription
If your browser does not render page correctly, please read the page content below
It's been a strange time since we published our last New Releases catalogue.
                            Our world has changed.

   Many of our conversations are tinged with a little more stress of the
unknown. My guess is few of us thought we would ever live in a world facing
                        a world-wide pandemic.

Conversations that are long overdue are taking place. Anti-racism awareness
    is at the forefront. There is a deep-rooted and long history of racism
 worldwide and here in Canada, we are not immune. That is a conversation
that must take place - perhaps over and over again until we understand and
                                change happens.

There are other conversations - it got quieter during a pandemic - the earth
responded and perhaps even thrived a little bit - and that too is something
                         that must be discussed.

   While some thrived, others were scared. Anxiety, social isolation, and
loneliness - these too are conversations that can't be ignored. Mental health
                                is important!

   While there's a lot going on, we still think we "can and will" find a way
                                through it all.

 Perhaps one of the best ways is through educating ourselves. As teacher's,
 you are part of the conversation, part of the change and for that we thank
                                    you.

   Here at McIntyre Media, we have reached out to film producers here
   at home and around the world to find video content that will start a
  conversation, educate and inspire and hopefully be part of the change.

            Take a look...and let us know how we can help you.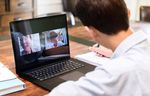 Table of Contents                              Who We Are & Our Services
                                                     McIntyre Media was founded in 1965 and has since become
CORE Streaming Platform                  4-5         Canada's leading educational video distributor and producer.
Playlists                                  6         Our collection of content has expanded and evolved over the
Streaming & Hosting Services               7         years to include a vast selection of K-12, post-secondary, health
Children's Stories/Language Arts        8-15         and library programming, including a wealth of content from
Anti-Racism Awareness                  15-18         some of Canada's finest film and documentary filmmakers. In
Politics & History                     19-21         addition, we have produced some of our own curriculum-related
Canadian History                          22         content to meet your growing needs.
Current Affairs/COVID-19                  23
Science                                24-25         Thank you to our customers and producers for supporting us
                                                     over the many years and we look forward to working with you
Geography & Environmental Studies      26-29
                                                     for many years to come!
Health                                 30-32
Family Studies                            32         McIntyre Media can offer you a host of services to streamline
Social Issues                             33         your video library needs:
Gender Studies                            34
Sex Education                             34         1.   Visit our website - www.mcintyre.ca - to see our full
Indigenous Studies                     35-42              collection of content. Here you can preview videos free of
Media Studies & Social Media              43              charge and easily order online.
The Arts & Biographies                    44
Careers for Kids                          45         2.   Streaming Platforms - see pages 4 & 5 to learn more about
                                                          our digital streaming platforms. Enjoy unlimited access
Teacher Education                         45
                                                          to thousands of full programs and segments on a vast
ESL/ELL                                   46              array of subjects. Our rich and versatile platform features
Index                                  47-48              content that will engage and inspire students, facilitate
                                                          creative thinking and encourage open discussion and critical
                                                          thinking, and foster inquiry skills.
           Ordering Information
                                                     3.   Playlists - These easy-to-use collections give you unlimited
                                                          access to a library of streaming content. If you prefer, you
FREE ONLINE PREVIEWS for many titles -                    can create your own custom playlists, built around specific
                                                          topics or interests. See page 6.
visit www.mcintyre.ca to view short 2 - 3 minute
clips. Create an account for full-length previews.   4.   Streaming and Hosting Services - McIntyre Media offers you
                                                          a simple and efficient way to deliver your video content. An
Streaming Rights are available for most of our            easy-to-use, affordable and customizable hosted streaming
programs. For more information, please contact            platform takes the hassles out of managing local streaming
us.                                                       services. We currently host video content for over 1000
                                                          institutions in Canada. Call today for a quote. See page 7..
Format - all titles will be sent to you in DVD
format or a specified digital format. McIntyre
hosting is available for digital streaming.
                                                              If you see this symbol next to a title in this
Shipping/Handling & Prices                                    catalogue, indicates program is on our ON-CORE/
All prices are in CDN $. Taxes and S/H are extra.             CAN-CORE streaming platform.
S/H charges are $17 for first item plus $1.50 for
each additional item. Subject to change without               Indicates title is a Canadian production.
notice.

                                                                     Follow McIntyre Media on
                                                               Facebook and Twitter @McIntyre_Media
An Affordable, Canadian Video Streaming Platform for Educators and Students

    Designed specifically for Canadian schools, your subscription provides unlimited access to thousands
    of full video programs, video segments and podcasts covering the full K-12 curriculum. Our platform
    features content that will engage and inspire students, facilitate creative thinking, encourage open
    discussion, inspire critical thinking, and foster inquiry skills. A MUST for on-line learning!
    With NEW content being added weekly, you will always have access to fresh, current, relevant and
    accurate content including a vast selection from Canadian independent video producers. The landing
    page banner and sliders feature recently added and current interest content. And you can customize
    your slider with locally relevant titles. Make it your own!
    We offer a FREE 30 day trial. With subscriptions starting at ONLY $795 for a school for one year, or
    priced based on FTE for School Districts, this is a must-have for your institution. Contact us today -
    call 800-565-3036. There's so much more to talk about!
            If you see this symbol next to a title in this catalogue, it
            indicates program is on our ON-CORE/CAN-CORE platform.

4                                        1-800-565-3036 www.mcintyre.ca email: info@mcintyre.ca fax: 519;942-8489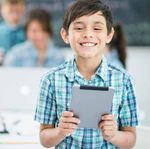 An Exceptional                                                        Access to Unmatched
Learning Tool                                                         Indigenous Content
CORE is a one-of-a-kind Canadian resource
                                                                      We are proud of our many partnerships with
designed specifically for Canadian teachers and
students! Relevant video content can be found                         both Indigenous and non-Indigenous filmmakers
quickly and efficiently.                                              across the country. ON-CORE offers you an
                                                                      extraordinary, unparalleled collection of curated
• CORRELATED to your provincial curriculum                            content for your Indigenous Studies classes.
• Quality, up-to-date educational content                             We are delighted to showcase these incredible
• Thousands of video segments and full programs                       programs by some of Canada's most renowned
• NEW! Podcasts now available.                                        producers.
• Banners and sliders feature new content, added monthly              Use the INDIGENOUS CONTENT ONLY filter
• Indigenous content only filter, audience level and French filters
                                                                      for any search.
• Mobile device friendly
• Create and save playlists for teaching and for student use

Features:                                                             Powerful, Enhanced &
     Over 16,000 video segments and full titles
             including documentaries                                  Easy-to-Use
              ... And growing weekly!                                 •   Embed codes for easy integration into a
                                                                          LMS.
•   Searchable Correlations by subject, grade, course/                •   Both segments and full-length programs are
    section and strand.                                                   searchable.
•   Landing page allows you to customize page - you select            •   User friendly admin portal allows you to
    your Staff Picks. Other sliders include Recently Added                manage users, access usage data, export
    and New Indigenous Videos.                                            metadata and more.
•   Search by Language filter.                                        •   Advanced Keyword Search.
•   Refine a keyword search to find an exact phrase by                •   Resource Guides, Graphic Novels &
    adding quotation marks.                                               Infographics where available.
•   View series, view title, view segments options in view            •   Create and share curated playlists.
    window.                                                           •   Access anywhere, anytime.
•   Results sorted by 'best match' or you can choose to sort          •   Mobile device friendly.
    by 'newest' or 'alphabetically'.                                  •   Create and share curated playlists.
•   Total # of full programs and segments appears in                  •   Videos for 'Special Days'.
    keyword search box.                                               •   Tags help users find related videos.

Sign Up today for                             Sign up today for your no-obligation FREE 30 day trial. Have your
                                              teachers create accounts and use the platform as much as they

FREE 30-day TRIAL
                                              want. Simply call 1-800-565-3036.

                                   1-800-565-3036 www.mcintyre.ca email: info@mcintyre.ca fax: 519;942-8489               5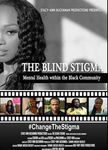 PLAYLISTS
    • Build and create your own library of streaming content
    • We take care of the hassles of managing servers and IT issues
    • Unlimited access to a library of streaming content
                                                               • Chapters (where available) with
                                                                 searchable descriptions.
                                                               • Unique URLs per title which can
                                                                 be integrated into your catalogue
                                                                 for easy access.
                                                               • Mobile device friendly!
                                                               • Flexible terms.
                                                               • Closed captioning
                                                               • Interactive transcripts (where
                                                                 available)
                                                               • Embed code
                                                               • Admin statistics page
                                                               • Your logo on page header
                                                               • 24/7 access

    Check out our pre-packaged playlists at www.mcintyre.ca
    or customize your own. You pick the topic(s) and title(s) and we'll put it together.

    Call for a quote today.

6                             1-800-565-3036 www.mcintyre.ca email: info@mcintyre.ca fax: 519-942-8489
VIDEO STREAMING & HOSTING SERVICES
               Simplifying the Delivery of Video! An easy-to-use, affordable
                       and customizable hosted streaming platform.
We currently host video content for over 1000 institutions in Canada!
                                                         McIntyre Streaming & Hosting Services
                                                         offers an easy to use hosted streaming
                                                         platform that takes the hassle (or
                                                         headaches) out of managing local
                                                         streaming servers. We have been providing
                                                         hosted streaming to Colleges, Universities,
                                                         School Boards and Districts, Health
                                                         Agencies and Government institutions for
                                                         many years.
                                                         Don't get tied up in aging and expensive
                                                         infrastructure! Let us host your content for
                                                         you.

You have many different options to choose from. You can pick the basic hosting service that
will allow you to stream content 24/7 and is mobile device friendly.
The basic service also includes the following features:
  •   Your institution logo at the top of the hosting page.
  •   Chapters (where available) with searchable descriptions
  •   Unique URLs per title which can be integrated into your catalogue for easy access.
  •   Metadata for cataloguing and the ability to export metadata by date range.
  •   Administration Portal to view usage stats.
  •   Embed Code to easily integrate content in a Learning Management System.
  •   Create and manage your playlists in the admin.
We also offer additional services such as closed captioning, transcript creation, and can
digitize content.
McIntyre Streaming Services provides a stable environment for you to host videos and
documents with new features being added on a regular basis. Call today for a FREE quote.

                          1-800-565-3036 www.mcintyre.ca email: info@mcintyre.ca fax: 519-942-8489      7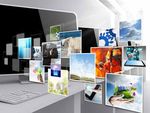 Inspiring kids to have fun with words and language
        Grades 1-4 2020 13 x 22 min episodes Apartment 11 Productions

                    A wonderful NEW Canadian-produced 13-part series that addresses multiple areas
                                    of the curriculum. For Grade 1 to 4 students.
    •     Builds literacy skills and explores various language concepts (spelling, parts of speech and ways of communicating).
    •     Addresses all areas of literacy development - reading, writing, speaking, listening, viewing and representing.
    •     Addresses the tangible connections made between the use of language and a variety of careers from computer
          coding to cooking, from making music (rapper) to writing videos.
    •     Provides interesting connections to various historical eras or civilizations.
    •     Children learning at home are encouraged to research, to play with words and to use technology to work with
          language.
    •     Encourages "the arts" with its use of music, dramatic skits, engaging visuals and graphic design.
    Each 22 minute episode features various skits, songs, animation, games, interesting and engaging special guest
    interviews and different challenges and competitions with words and phrases, as well as conversations with kids to either
    answer fun questions or tell word/language concept related jokes. There are 13 different themed shows that feature
    hosts Zoey and Lukas, as well as a very special robot named Booboo Bot, who as Lukas' virtual assistant, often gets mixed
    up when providing comical interactions with words and directions!

    Episodes include:
    Pirates 			               There are over a million words in the English langauge and many are rule-breakers just like pirates.
    Chefs     		              There's ooey gooey, scrumptious, yummy fun in this episode that's all about the power of sensory words.
    Spies 			                 Zoey and Lukas channel their inner spies as they delve into secret ways of communicating.
    Alice in Wonderland       Zoey and Lukas create a world filled with opposites, palindromes and tricky double negatives.
    Vikings 			               Why does English have so many words from other languages?
    Pop Stars 		              Zoey and Lukas explore all kinds of fun wordplay used in songs, raps and stories.
    Ancient Egyptians         Zoey and Lukas explore the many ways we can communicate with pictures, symbols and pictograms.
    The OK Rodeo		            Zoey and Lukas explore onomatopoeia and silent letters in this rodeo-themed episode.
    Ad Magician 		            Zoey and Lukas explore some of the persuasive techniques and language used in advertising
    Carnival 		               It's carnival time and Zoey and Lukas discover the many ways you can say things without saying a word.
    Medieval Fair 		          Zoey and Lukas look into fancy versus simple language and the poetry of old books and plays.
    Twin 			                  Zoey and Lukas explore "twin" words – homonyms and homophones – and host real twins in studio.
    Heroes 			                Zoey and Lukas decide to write their own stories, casting themselves as superheroes.

    Order #APT188      $1677: DVD Series (13 DVDs) or 3 year Streaming Rights (Single Site)
    Individual episodes: $129 ea

8                                       1-800-565-3036 www.mcintyre.ca email: info@mcintyre.ca fax: 519-942-8489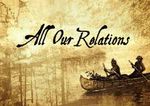 Wacky Word Songs (Streaming Playlist Only)
2020 40 x 2 min episodes Apartment 11 Productions
                                                       A wonderful companion piece to the WACKY WORD SHOW!
                                                       WACKY WORD SONGS! is an educational series of 40 song-based episodes
                                                       about language related concepts. Performed by "Zoey" (The Wacky Word
                                                       Show!), every song is a playful engagement in literacy, language, and
                                                       communication. Related to the Ontario language curriculum, the songs
                                                       inspire kids to have fun with words and language while singing along.
                                                       Learning is supported by clear text, situational storytelling, engaging and
                                                       explanative visuals, and memorable songs.

                                                       #APT202     $299: 3 year Streaming Rights (includes 40 x 2 min episodes)

Title:				Subject:
The Mighty Squiggle		             An apostrophe is so mighty it can replace letters in some of your favourite words!
Hype It Up			                     Zoey sings the most amazing song in the universe about hyperboles!
Don't Cook The Cook		             It's time to dance a dance and rhyme some rhymes with Zoey.
The Active Snail			               We use verbs all the time, even when it looks like we're not doing much at all.
Opposite World			                 Antonyms are awesome... the opposite of boring.
Chop It Up			                     Words can be split into beats just like music. The beats in words are called syllables.
Mind How You Go 		                We use words called adverbs to describe how we're doing things.
Zoey With a Zed 			               You can usually find Zoey at the end of a list in alphabetical order, because she's Zoey with a zed!
Izzy the Hamster			               A noun is a word for a person, place or thing and there are two kinds: common nouns and proper
nouns. Wild and Wacky		           Zoey wrote this bouncy, bubbly song about adjectives!
The Interjector			                Interjections are useful words, but sometimes they interrupt and are a little bit rude.
Compound Words		                  You can make one word out of two. They're called compound words.
As Easy As A.B.C.			              Time to sing like a bird about similes with Zoey!
Much versus Many		                "Many" is for things you can count and "much" is for things that can't really be counted.
Curious Question Mark 		          Ready for another song? This one is all about question marks.
Over the Rainbow		                Zoey is on the hunt for a hidden treasure and could sure use some prepositions to help her.
Fabulous, Fantastic, Phenomenal   Using synonyms helps Zoey write better stories and songs.
How the Upper Case Lives		        Capital letters are a little snobby, but they are really important.
The Singular Plural Blues		       Why do words like jeans, have an "S" at the end while only referring to one pair of something.
Team Up 			                       A collective noun is a word for a group of people, animals or things.
Every Sentence Has to End		       Even though we don't read punctuation out loud, we have to use it at the end of sentences.
Comma Commotion		                 Commas can really change the meaning of a sentence. Find out how with Zoey's new song!
Sentence Shoppera		               Adding fun words to a sentence can make it all your own. Zoey wrote a song about it.
Every Story Needs Them		          Remember the five W's with the help of Zoey's song and you'll tell some awesome stories.
Alone in a Crowd			               Parentheses are just a little extra spice for your sentence. They can make a sentence just right.
Can't We Get Along?		             Zoey sings about why we use different versions of the same verb.
You Can Quote Me 		               Zoey wrote a song about those squiggly punctuation marks called quotation marks.
Then versus Than			               Zoey loves writing songs better THAN anything! She'll write more, THEN you can enjoy them!
Reverse Raccoon			                Ever notice that some pairs of words always go together in the same order?
Great, Greater, Greatest		        Some adjectives, like the word small, can be turned into whole new words when we want to
                                         describe how things compare to each other.
Undo Redo			                      Zoey can't undo what her dog did to her homework, but she can redo it and sing about prefixes.
Abbreviations			                   Zoey wrote a song about abbreviations, a shortened way to write a word.
Start to Finish			                Zoey sings a song about how stories always have a beginning, middle, and end.
Secret Identity			                Every noun – that's a person, place, or thing – can be replaced by something called a pronoun.
Subject vs Object			              This song isn't going to sing Zoey! Zoey learned about the subject and object in a sentence.
We Don't Need an S 		             Zoey wrote a little song about words that don't follow the plural rules!
Remember Like an Elephant         Zoey wrote a song about memory tricks to help remember things.
Eat Your Words			                 When writing a paragraph, just think of a hamburger and you'll have the perfect recipe.
Look Who's Talking		              Here's a song Zoey wrote about different points of view, from her point of view of course!
Don't Worry, Keep Writing		       Spelling mistakes, weird sentences, wrong punctuation, rhymes that don't really rhyme… it's all
                                         okay because you can rewrite it a bunch of times!

                                  1-800-565-3036 www.mcintyre.ca email: info@mcintyre.ca fax: 519-942-8489                               9
CHILDREN'S STORIES/LANGUAGE ARTS

                                 AWESOME SHORTS FOR KIDS - LEARN ABOUT COVID-19 HYGIENE + SAFETY
                                 16 Hudson ER (Streaming Playlist Only)
                                 Grades PreK-2 2020 5 episodes x 3 min ea Big Bad Boo Studio
                                 Welcome to 16 Hudson ER, a series of Public Service Announcements about Health, Hygiene and
                                 Safety. Our initial series of 5 shorts was created in response to COVID-19. We hope to inform, calm
                                 and empower kids during these uncertain times with these fun, informative and powerful short videos
                                 centered around our beloved 16 Hudson characters.
                                 #BBB000      $149: 3 year Streaming Rights (K-12 Single Site)
                                 Episodes include:
                                 Lola's Sneezing School
                                 Physical distancing at home can be fun. Lola holds school and teaches her family about the right way to
                                 sneeze if you have a cold.
                                 Washing Hands
                                 Sam rushes home as usual and forgets to wash his hands. His elderly grandmother makes sure he cor-
                                 rects this and informs him that he needs to protect her as well.
                                 Coronavirus Game Show
                                 Lili sets up a game show on the balconies of the 16 Hudson courtyard to see who knows the most facts
                                 about Coronavirus.
                                 Social Distancing
                                 Dressed in his favourite chicken costume, Sam goes out of his way to help his neighbours during this
                                 time. Offering Mrs. O to go grocery shopping is just one of his many ways to help!
                                 Luc's News Hour
                                 At Luc's News Desk, we find out why social distancing is important. With the help of his friends at 16
                                 Hudson, he discovers new ways to have fun while still staying safe!

                                 16 Hudson Holiday Specials (Streaming Playlist Only)
                                 Welcome to 16 Hudson. In this charming building, on a quiet street, in a big city, you can always find a
                                 friendly face. These are the adventures of a group of neighbours who treasure each other's similarities
                                 and differences.
                                 3 episodes x 7 min ea Big Bad Boo Studio
                                 Series Order #BBB01 $149.95: 3 Year Streaming Rights (K-12 Single Site)
                                 Holiday Special 1 - "The Light Fantastic"
                                 When Amala drops her Diwali lights, she thinks she's ruined the holiday for everyone.
                                 #BBB003 $49.95: DVD or 3 Year Streaming Rights (K-12 Single Site)
                                 Holiday Special 2 - "Lucky Sam"
                                 Sam's 'perfect' Chinese New Year goes sideways when his cousin loses a lucky money envelope. But could
     this bad luck be the best thing that could've happened?
     #BBB004 $49.95: DVD or 3 Year Streaming Rights (K-12 Single Site)
     Holiday Special 3 - "Lili's New Year"
     Lili is having all her friends over for the big Persian New Year dinner but Lola's inability to do things to Lili's standards throws a wrench
     in Lili's plans.
     #BBB005 $49.95: 3 year Streaming Rights (K-12 Single Site)

10                                          1-800-565-3036 www.mcintyre.ca email: info@mcintyre.ca fax: 519-942-8489
CHILDREN'S STORIES/LANGUAGE ARTS
                                         Where's My Alphabet (Streaming Playlist Only)
                                           PreK-1 2020 26 x 1:45 each GAPC Entertainment
                                           WHERE'S MY ALPHABET is a series that takes us on a romp and a scavenger hunt
                                           to discover the alphabet in our very own backyards…literally! In our homes, on our
                                           driveways, in our gardens, through skype and other technology, and so on and so on and
                                           so on… In each snackable episode, our young treasure hunters will discover on their own,
                                           and in tandem with their parents/caregivers, pets, and other family members, 4 items
                                           that start with one letter of the alphabet. Our stars will use a device like a smart phone,
or tablet, to find and film one item that starts with the letter A for example; and they will have their parents, their siblings, even
grandparents, relatives from farther away, other countries even, on skype, to also showcase an item they have discovered that
starts with the letter, until we have discovered our 4 word treasures.
#GAP076 $199: 3 Year Streaming rights (K-12 Single Site)

                                         Koyaa and the Annoying Objects (Streaming Playlist Only)
                                         Grades K-3 2019 13 episodes X 2:45 each Monster Entertainment
                                         "Children appreciate audacity and like heroes that inspire them: Koyaa does a great job
                                         of speaking to their inner world and imagination. Our hero overcomes obstacles with
                                         a spark of ingenuity, showing that nothing is impossible as long as you really put your
                                         mind to it. Hearing the children laugh and cheer, it's not hard to join in with a shout of
                                         'More!' - Barbara Kelbl, Film Education and Young Audiences, Kinodvor Cinema
Koyaa and The Annoying Objects, is a fantastic, energetic stop motion animation series with no narration. It is a wonderful series
to introduce young students' to story writing. Koyaa lives on a rocky ledge high above the clouds in a mountain cottage with his
best friend Mr Raven. Their days are bursting with action and wacky adventure! Ordinary objects keep coming to life around
Koyaa, causing all kinds of trouble. While Koyaa deals with the various goings-on, Mr Raven patiently builds and assembles his
many birdhouses. He reqularly checks up on Koyaa to see if his friend is OK. Koyaa barely notices Mr Raven, as he always has so
much to deal with.
Episodes include:
Flower/ Creepy Blanket/ Naughty Toy Car/ Jumpy Eraser/ Happy Fork/ Elusive Paper/ Freezing Scarf/ Slippery Soap/ Dancing
Socks/ Silly Stickers/ Wild Sunbed/ Trippy Trashcan/ Flying Workbook
#MON265 $199: 3 Year Streaming Rights (K-12 Single Site)

                            Lili & Lola (Streaming Playlist Only)
                            Grades PreK-1 2015 10 episodes x 7 min ea Big Bad Boo
                            Lili & Lola follows the adventures of two sisters, Lili and Lola, who live in a small apartment in a big
                            city. Their every day adventures in the park, around the neighborhood and with their friends showcase
                            a diverse world.Each episode contains a literacy lesson and a social/emotional lesson, placing special
                            importance on the cultural celebrations and nuances of an Iranian-Canadian family, introducing
                            audiences to Persian cooking, culture and traditions.
                            Episodes include:
                            The Light Bulb/ Small/ Lili Picasso/ Lili Detective/ Norooz/ The Four Seasons/ The Music Box/ Thanks
                            But No Thanks/ Baba's Ice Cream, Pt 1/ Baba's Ice Cream, Pt 2
                            #BBB002 $199: 3 Year Streaming Rights (K-12 Single Site)

                               On fête ensemble! (Streaming Playlist Only)
                            Grades 1-6 2019 13 episodes x 12 min ea Balestra
                            Prix gagnés: Finaliste pour le prix jeunesse international 2020 à Munich
                            On met en vedette de jeunes Néo-Canadiens, alors qu'ils s'apprêtent à prendre part à une
                            célébration propre au pays dont eux ou leurs parents sont originaires. Pour l'occasion, ils ont décidé
                            d'inviter un ami à se joindre à eux, question de lui faire découvrir sa culture d'origine.
                            Épisodes:
                            1. Mexique 2. Liban 3. Inde 4. Japon 5. Bangladesh 6. Caraïbes 7. Maroc 8. Cabane à sucre 9. Haïti
			                         10. Pologne 11. Camerou 12. Venezuela 13. Grèce
#F74-S07: $780: 3 Year Streaming Rights (K-12 Single Site)

                                     1-800-565-3036 www.mcintyre.ca email: info@mcintyre.ca fax: 519-942-8489                            11
CHILDREN'S STORIES/LANGUAGE ARTS
                                   Be Kind
                                   (Friendship, Tolerance and Respect)
                                   Written by Pat Zietlow Miller
                                   Illustrated by Jen Hill
                                   Grades PreK-2 2020 Weston Woods
                                   When Tanisha spills grape juice all over her new dress,
                                   her classmate wants to make her feel better, wondering:
                                   What does it mean to be kind? From asking the new
                                   girl to play to standing up for someone being bullied,
                                   this moving story explores what kindness is, and how
     any act, big or small, can make a difference or at least help a friend. With a gentle
     text from the award-winning author of Sophie's Squash, Pat Zietlow Miller, and           Es-tu prêt pour une fête!
     irresistible art from Jen Hill, Be Kind is an unforgettable story about how two          Grades PreK-2 2019 16 min
     simple words can change the world.                                                       GAPC Productions
     Narrated by Thérèse Plummer. Music By Ernest Troost.                                     C'est l'anniversaire de naissance de Liam qui
     #WW3091 $95: DVD Please call for streaming price.                                        va donc recevoir quelques amis chez lui. Au
     Hardcover Book/CD $39.95                                                                 cours de cetteé mission spéciale, on verra ses
                                                                                              amis, chacun de leur côté, se préparer pour
                                Say Something!                                                assister à la fête, que ce soiten confectionnant
                                (Tolerance and Respect, Feelings, Self-Esteem)                un cadeau, en emballant un cadeau, ou en
                                Written and Illustrated by Peter H. Reynolds                  nettoyant après l'emballage. On suivraaussi
                                Grades PreK-2 2020 Weston Woods                               Liam qui s'applique à mettre la table pour ses
                                The world needs your voice. If you have a brilliant idea...   invités, ou encore à décorer la salle. Ensuite,
                                say something! If you see an injustice... say something!      lesamis se rassemblent pour fêter Liam
                                Each of us, each and every day, have the chance to say        et s'amuser, manger du gâteau de fête et,
                                something: with our actions, our words, and our voices.       ensemble, nettoyer lasalle et mettre les choses
                                There are so many ways to tell the world who you are...       au recyclage.
                                what you are thinking... and what you believe. And how        #GAPF24 $149: DVD or 3 year Streaming
     you'll make it better.                                                                   Rights (K-12 Single Site)
     Narrated by the author, Peter H. Reynolds. Music By Sarah Hart.
     #WW3091 $95: DVD Please call for streaming price.
     Hardcover Book/CD $39.95

                            Dog Breath: The Horrible Trouble with Hally Tosis
                            (Humour, Health)
                            Written and Illustrated by Dav Pilkey
                            Grades PreK-2 2020 Weston Woods
                            Hally Tosis is a great family dog, but there is one rotten
                            thing about her: her breath! It is so smelly, Hally's pet
                            parents want to find a new home for her. The children,
                            desperate to keep their beloved                                   Terror in Doomsville: Halloween Special
                            pet, try everything to rid Hally of her stinky stench.            Grades 3-8 2016 22 min
                            Narrated by Oliver Wyman. Music By Scotty Huff.                   Monster Entertainment
     #WW3091 $95: DVD Please call for streaming price.                                        "Terror in Doomsville" tells the terrifying but
     Hardcover Book/CD $39.95                                                                 fun mishaps of 4 truckers, who suffer at the
                                                                                              expense of a terrible monster haunting the
                              The Very Impatient Caterpillar                                  people of Doomsville. A Halloween Special
                              (Seasons and Nature, Growth and Change)                         written by the renowned Tommy Donbavand,
                              Written and Illustrated by Ross Burach                          writer of horror books for children and creator
                              Grades PreK-2 2020 Weston Woods                                 of Scream Street series, produced by BBC.
                              When a group of caterpillars scamper up a tree to               #MON229 $79: DVD or 3 year Streaming
                              metamorphosize, one of them is still learning about             Rights (K-12 Single Site)
                              this whole transformation thing. But the two-week
                              wait inside his chrysalis feels interminable. His fellow
                              caterpillars all tell him to be patient and let nature take
                              its course, but the waiting is just so hard. Can he do it?
     Narrated by Matt Braver and Sisi Aisha Johnson. Music By Bruce Zimmerman.
     #WW3091 $95: DVD Please call for streaming price.
     Hardcover Book/CD $39.95

12                                         1-800-565-3036 www.mcintyre.ca email: info@mcintyre.ca fax: 519-942-8489
CHILDREN'S STORIES/LANGUAGE ARTS
                                     Brewster the Rooster Series
                                     Based on the book series "Brewster the Rooster" by Clifford Parrott.
                                     Grades PreK - 2 2017 26 episodes x 7 min each Monster Entertianment
                                     Brewster the Rooster and Maggie discover answers to questions only youngsters
                                     ask! Brewster and Maggie are delightful guides for young learners to embark on
                                     adventures that spark the wow and wonder of life. Together they make a unique
                                     pair of friends: they are both super inquisitive, they wear tap shoes, but it's their
                                     style of imagining possible answers to questions that really makes them a team.
                                     Whenever one of their friends ponders a subject like; 'If fish live in water, what do
                                     they like to drink?' Brewster and Maggie will hold hands, do a tap dance and open
                                     their imaginations. Through creative thinking, they come up with many possible
                                     answers! They'll take young viewers on a journey of discovery in a way that will not
                                     only entertain, but will get their creative thinking caps on!

                                     Individual titles: $59: DVD or 3 year Streaming Rights
                                     Series (26 episodes): $1274: DVDs or 3 year Streaming Rights - Order #MON000

Product No:   Title:			Subject:
MON001        Birds of a Feather		     Keeping warm in the winter. How do birds keep warm? Meet a snowy owl.
MON002        To the Moon and Back     Discovering the moon with a telescope.
MON003        Stink, Stank, Stunk      Composting. Why do flies like to hang around stinky stuff?
MON004        Salty Brine		            Why is the ocean salty?
MON005        Thunder Blunder		        What makes the sound of thunder?
MON006        Late Moon		              Why are sun and moon out at same time?
MON007        Hiccup Helvetica		       What causes hiccups?
MON008        Fizzy Kelp		             What do fish like to drink?
MON009        Paper Dreams		           How do planes fly?
MON010        Windy Wind		             Where does the wind come from?
MON011        Leaving Leaves		         Why do trees get rid of leaves in the fall?
MON012        Nighty Night		           Where does the sun go after dark?
MON013        I Scream			              Why do our heads hurt when we drink cold things?
MON014        Rumbling Tummies         Why do our stomachs rumble?
MON015        Eyes Have It		           Why do we have 2 eyes but only see 1 thing?
MON016        Warm Summer Bites        Why do mosquitos bite people?
MON017        Brandon's Bee Line       Why do bees buzz?
MON018        Flat as a Pancake		      Why does the world look flat?
MON019        Goneasaurus		            Why are dinosaurs extinct?
MON020        Fire in the Sky		        How does the sun keep us warm?
MON021        Onion Soup Dragon        Why do onions make our eyes water?
MON022        Rainbow Rain		           How do rainbows get their colours?
MON023        Me and My Shadow         What are shadows made of?
MON024        What Goes Up		           How do hot air balloons stay up in the sky?
MON025        Echoes in the Dark       How do bats see in the dark?
MON026        Sky's the Limit		        Where does the sky end?

                              1-800-565-3036 www.mcintyre.ca email: info@mcintyre.ca fax: 519-942-8489                       13
CHILDREN'S STORIES/LANGUAGE ARTS
                                 Elijah and the Rock Creature
                                 Grades 3-8 2018 88 min Indiecan Entertainment
                                 A warm, fun sci-fi adventure film as well as a fulfilling spiritual journey dealing with family, loss, the grieving
                                 process, and finding our place in the world. A grieving boy and his mother visit a festival in the largest dark
                                 sky preserve in the world. When young Elijah gets lost in the vast wilderness he meets an extraordinary
                                 creature in similar circumstances. The two form an unlikely bond and learn that following your heart is the
                                 best way to find home.
                                 #ICE076 $175: DVD or 3 year Streaming Rights (K-12 Single Site)

                                 A.R.C.H.I.E.
                                 Grades 3-8 2016 88 min Indiecan Entertainment
                                 ARCHIE, is a robotic canine created by world-renowned roboticist Brooke Benton to help those in need.
                                 Though he looks like a normal dog, he is anything but. He can talk. He can run at blinding speed. He's got
                                 super strength and x-ray vision. On the news of her research program being shut down by the military,
                                 Brooke helps ARCHIE escape in the hopes of finding a family to care for him.
                                    #ICE047 $250: DVD or 3 year Streaming Rights (K-12 Single Site)

                                    A.R.C.H.I.E. 2
                                    Grades 3 -8 2018 82 min Indiecan Entertainment
                                    In this sequel, the super intelligent artificial robotronic dog, Archie, befriends Gregory, a young boy who
                                    is the son of a carnival owner. Gregory is concerned that someone has been stealing from the carnival
                                    and enlists his new friend to help find the culprit.
                                    #ICE044 $250: DVD or 3 year Streaming Rights (K-12 Single Site)

                                 Anaana's Tent Series
                                 Grades PreK-2 2018 13 episodes x 22 min ea Taqqut Productions
                                 Also available in Inuktitut
                                 In a very special tent in the Arctic, Rita Claire and her husky Qimmiq learn new songs, words and stories
                                 with the help of some animated friends and Inuit performers. It's summertime in the Arctic, and host Rita
                                 Claire sets up camp at her mother's tent on the land. With the help of her old husky, Qimmiq, and a cast
                                 of special friends, Rita Claire sings songs, plays games, reads stories and learns new words in Inuktitut.
                                 Anaana's Tent is an entertaining and educational TV series that is a mixture of live-action, puppet, and
                                 animated segments and is filled with Northern stories. Anaana's Tent teaches Inuit values of kindness,
                                 friendship, patience and environmental stewardship. Filmed in Iqaluit.
                                 Individual titles: $79: DVD or 3 year Streaming Rights (K-12 Single Site)
                                 Order #TPI002 $897: DVD (13 episodes) or 3 year Streaming Rights (K-12 Single Site)
     Episodes include:
     Product No:         Title:			Subject:
     TPI003		            Fishing 			                Importance of fishing in Inuit culture.
     TPI004		            Dog			                     The importance of dogs to Inuit culture.
     TPI005		            Going on a Trip 		         Preparing for a hike; counting to 5 in Inuktitut.
     TPI006		            Parts of the Body		        Qimmiq learns about parts of the body, eating right and brushing our teeth.
     TPI007		            Inuit Clothing		           The importance of Inuit clothing and how it protects against the cold.
     TPI008		            Arctic Plants 		           Qimmiq learns all about Arctic plants.
     TPI009		            Arctic Bugs 		             Rita Claire talks about common Arctic bugs, like mosquitoes and wolf spiders.
     TPI010		            Counting		                 Rita Claire teaches how to count to five by counting items in the tent (math skills).
     TPI011		            Birthday Party		           Rita Claire is invited to a friend's birthday party.
     TPI012		            Sorting			                 Rita Claire and Qimmiq show how to sort different items in the tent (math skills).
     TPI013		            Helping Out		              Rita Claire talks about the different ways we help family and friends.
     TPI014		            Rainy Day		                Rita Claire prepares for a rainy day outside with Qimmiq.
     TPI015		            Going Home		               Features different Inuit folklores and myths.

14                                             1-800-565-3036 www.mcintyre.ca email: info@mcintyre.ca fax: 519-942-8489
Anti-Racism
   AwarenEss VIDEO Playlist
  For Grades 7-12 Students
  The video programs and resource guides in this streaming playlist allow viewers to investigate
  racial disparities and their underlying causes and identify steps individuals and society can
  take to alleviate them. Viewers examine the meaning of racism and how discrimination can
  manifest itself, particularly in a Canadian context.
  NOTE: All titles in this playlist are Canadian productions.

  Titles in this playlist include:
  1. Mr. Jane + Finch gives an insider perspective of Black community activism in Canada.
  2. The Issue of Mr. O'Dell examines the lifelong work of a pioneering civil rights organizer, Jack O'Dell.
  3. Cool Black North explores the unique and vibrant Canadian Black Community and its role in our country's
      contemporary identity.
  4. (Displaced): Indigenous Youth and the Child Welfare System speaks to Canada's colonial practice of forcibly
      removing Indigenous children from their families.
  5. The Blind Stigma powerfully removes the veil of shame that clouds the topic of mental illness in the Black
      community.
  6. Whitewash examines slavery in Canada and its omission from the national narrative.
  7. Soul on Ice presents and retells the virtually unknown contributions of black athletes in ice hockey.
  8. Finding Peter Bryce reveals that not all settler peoples were blind to the injustice inherent in Canada's residential
      school system.
  9. That Never Happened reveals the story of Canada's first national internment operations between 1914 - 1920.
  10. Facing Injustice tells why Japanese Canadians were forcibly removed from the West Coast in 1942.

YOUR PLAYLIST ...
With your custom playlist, students and teachers will have unlimited          School Board streaming playlist price:
access to this carefully curated collection of Canadian produced content.       • 3 year Streaming Rights: $3667 (10 videos)
Substitutions are permitted but price may change - call for more
                                                                                • 5 year Streaming Rights: $4890 (10 videos)
information. Your playlist page can be customized with your logo, is
mobile device friendly, includes unique URLs for easy integration into your   To preview these titles, visit www.mcintyre.ca
catalogue, includes closed captioning and embed codes.

                                      1-800-565-3036 www.mcintyre.ca email: info@mcintyre.ca fax: 519-942-8489                 15
ANTI-RACISM AWARENESS

                                                        Cool Black North
                                                        Grades 7-12 2019 86 mins Second Time Around Productions Inc.
                                                        Cool Black North explores the unique and vibrant Canadian Black Community
                                                        and its role in our country's contemporary identity.
                                                        Through a series of intimate profiles, we are witness to a wide spectrum of
                                                        life experiences, including the arts, entertainment, law, business, science and
                                                        social activism. Though each person's pathway to success is unique, they all
                                                        share a common purpose and strength in overcoming often racially-based
                                                        obstacles to succeed at the highest levels in their respective fields. Most
                                                        importantly it's their commitment to helping others and giving back to their
     communities that has earned them the recognition of the Harry Jerome Awards – these incredible people paint a diverse and
     compelling portrait of excellence in the documentary Cool Black North.
     #STAP00 $175: DVD or 3 year Streaming Rights (K-12 Single Site)

                                                         Mr. Jane and Finch
                                                         Grades 9-12 2019 45 mins OYA Media Group
                                                         Best Writing in A Documentary: 2020 Canadian Screen Awards
                                                         Donald Brittain Award for Best Social/Political Documentary: 2020 Canadian
                                                         Screen Awards
                                                         Winston LaRose, a beloved 80-year-old activist/amateur documentarian who
                                                         has documented the Black community throughout the Black Diaspora for the
                                                         past 60 years throws his hat into local politics and is met with unflinching
                                                         systemic racism in the Canadian political system. This award-winning film gives
                                                         an insider perspective of Black community activism in Canada.
     This documentary follows Winston's fight for the community of Jane and Finch that ultimately highlights the lack of representation
     for black people and POC within the Canadian political system. This documentary shows the issue of systemic racism within the
     Canadian political system, the lack of representation for the marginalized and the negative generational effect colonialism has
     had on individuals, communities, and societies. However, this film also displays the undeniable strength of community, grassroots
     organizations, and the power and impact one person can have to change the world around them.
     #OYA000 $250: DVD or 3 year Streaming Rights (K-12 Single Site)

                                                           Soul on Ice: Past, Present, and Future
                                                           Grades 7-12 2015 Damon Kwame Mason
                                                           WINNER - Audience Choice: Documentary Feature - Edmonton International
                                                           Film Festival
                                                           Soul On Ice: Past, Present, and Future presents and retells the virtually
                                                           unknown contributions of black athletes in ice hockey. For decades, hockey
                                                           was seen as a homogeneous sport - exciting to watch but played by one kind
                                                           of player. Soul On Ice presents the exploits of athletes who dared to stand out,
                                                           and dared to make the sport their own. These Black athletes dared to give
                                                           their sport soul. At the heart of the story is Jaden Lindo, a young man chasing
     after his lifelong dream to play in the NHL. The film follows Jaden in the most important year of his hockey life, mirroring the
     journey that many other black athletes have faced to make it to the NHL. Some of today's top NHL stars and former players join us
     on our journey through history, through in-depth personal interviews. Wayne Simmonds, Wille O'Ree, Herb Carnegie, Joel Ward,
     Trevor Daley, Mike Marson, Tony McKegney and five-time NHL Stanley Cup winner Grant Fuhr share their experiences. For the
     first time, Soul On Ice: Past, Present and Future sheds light on a subject hardly spoken of. The face of hockey is changing and this
     film shows us it has been in the making for a long time.
     #DKM000 $175: DVD or 3 year Streaming Rights (K-12 Single Site)

       NEW! PODCASTS NOW Available                                                     The Blind Stigma podcast - hosted by
       with your ON-CORE/CAN-CORE                                                      Stacy-Ann Buchanan and Dr. Natasha
                                                                                       Williams aims to provide a safe space
                  subscription
                                                                                       that explores mental health within the
             See page 4 & 5 for more                                                   black community, break down the stigmas
        information or call 800-565-3036                                               attached and take back our narratives.

16                                        1-800-565-3036 www.mcintyre.ca email: info@mcintyre.ca fax: 519-942-8489
ANTI-RACISM AWARENESS
                                              Whitewash
                                              Grades 7-12 2016 6 min Rebels and Misfits Media
                                              "Whitewash" examines slavery in Canada and its omission from the national
                                              narrative. The country prides itself as being the benevolent refuge where
                                              enslaved Africans who were brought to United States gained their freedom
                                              via the Underground Railroad. That powerful image overshadows the fact that
                                              slavery was legal in Canada for over 200 years under both French and British
                                              rule. "Whitewash" brings to light some of the slave families that were brought
                                              to Prince Edward Island by Loyalists and looks at how nine generations of
                                              descendants have assimilated to the point of leaving very few visible traces of
                                              their origin.
#RAMM00 $89: DVD or 3 year Streaming Rights (Single K-12 Site)

                                                    The Politics of Hate
                                                    Grades 9-12 2018 68 min Passion River Films
                                                    From award-winning director Michael Perlman (Tibet: Beyond Fear, Free China,
                                                    The 99%)
                                                    Recommended by VIDEO LIBRARIAN
                                                    This insightful and expansive film examines the interconnection between fascist
                                                    ideologies in the US and Germany that led to the Holocaust straight through to
                                                    the white supremacist marches in Charlottesville. It also sheds light on political
                                                    leaders who support the far right as well as the Russian government's direct
                                                    involvement. The documentary highlights a historical pattern of people working
                                                    for a more inclusive and equal society that are met by a fierce backlash but
ultimately results in a better future.
#PR4017 $335: DVD or 3 year Streaming Rights (K-12 Single Site)

                                                      Brothers of the Black List
                                                      Grades 9-12 2015 74 min Passion River Films
                                                      From Academy Award Winner Jonathan Demme (The Silence of the Lambs,
                                                      Philadelphia, The Manchurian Candidate)
                                                      "A timely portrait of the racial problems that continue to plague America." -
                                                      Indiewire
                                                      September 4, 1992: An elderly woman in a small town in upstate New York
                                                      reports an attempted rape by a young black man who cut his hand during
                                                      the altercation. While looking for suspects, police contact officials at SUNY
                                                      Oneonta, a nearby college, and a school administrator reacts by handing over
                                                      a list of names and residences of 125 black male students. For the next several
days, those students are tracked down and interrogated by various police departments under a presumption of guilty until proven
innocent. In Brothers of the Black List, director Sean Gallagher tracks this story of racism that became the longest litigated civil
rights case in American history. An emotional story of social justice, this unsettling documentary is also a cautionary tale of equal
rights gone wrong that is relevant today more than ever.
#PR2727 $335: DVD or 3 year Streaming Rights (Single K-12 Site)

                   The Blind Stigma: Mental Health within the Black Community
                   Grades 9-12 2015 59 min Stacy-Ann Buchanan
                   Produced and Directed by Stacy-Ann Buchanan, The Blind Stigma is an award winning documentary that
                   discusses mental health within the Black community. It chronicles and testifies the stories of five individuals
                   (including Buchanan's) on their trials and triumphs with mental health. Within the Black community, mental
                   health is deemed as a 'Swept Under the Rug' stigma that has been creating false illusions and assumptions for a
                   long time. That stigma is the core component of the African Canadian response to mental illness, and therefore
                   African Canadians who suffer from mental illness are less likely to seek treatment. As a result, very few studies
                   have been done on the impact of mental illness in the Black community. The Blind Stigma powerfully removes
                   the veil of shame that clouds the topic of mental illness in the Black community, challenges that misconception,
                   gives a voice to Black Canadians living with mental illness and leaves the audience more informed and
empowered.
#SAB000 $175: DVD or 3 year Streaming (Single K-12 Site)

                                     1-800-565-3036 www.mcintyre.ca email: info@mcintyre.ca fax: 519-942-8489                            17
ANTI-RACISM AWARENESS
                                                 What are You?
                                                 Grades 6-12 2019 20 min Video Project
                                                 "Family photos add visuals to their poignant words. This thought-provoking program
                                                 is a plea for kindness, understanding, and acceptance that is needed in this growing
                                                 demographic. Teens will identify with these questions of identity." - Booklist
                                                 "I recommend this film for middle school to adult audiences with an emphasis to
                                                 discuss diversity as well as ethnic and gender studies, and sociology." -
                                                 Educational Media Reviews Online
     In this revealing documentary, eleven people with a range of backgrounds discuss what it is like being of mixed racial heritage within
     the context of Canada. Each of the participants presents their unique outlook on growing up mixed and the challenges they've faced
     in their lives. No two experiences are identical when speaking about their journey of how each person came to perceive themselves.
     Many speak of the difference between how they saw themselves versus how the world at large treated them. What Are You shows
     how a seemingly simple question comes with a rather complex answer.
     #TVP096 $159: DVD or 3 year Streaming Rights (Single K-12 Site)

                                                  White Kid Brown Kid
                                                  Grades 9-12 2017 54 min Scorpion TV
                                                  What happens when two teenage girls from completely opposite backgrounds are
                                                  brought together? Can they get along? This Channel 4 Production shines a light on one of
                                                  Britain's most racially divided towns in a documentary about two teenage girls who lead
                                                  completely segregated lives in the same town. First Cut Documentary brought together
                                                  Farhana, a reserved, religious, 17-year-old British-Asian girl, and Siobhan, a looks-
                                                  obsessed, partying, white-British 16-year-old.
                                                  #SCTV54 $175: DVD or 3 year Streaming Rights (Single K-12 Site)

                                                 #Fixit
                                                 Grades 10-12 2019 26 min Infilm Productions
                                                 This educational/advocacy documentary follows Isaac Gotfried, a 95-year-old Holocaust
                                                 survivor who has dedicated his life to sharing his story with students of all ages. A hopeful
                                                 message informs Isaac's unfolding story of pain, trauma, and loss. He urges students
                                                 to perform Tikkun Olam – a Hebrew phrase that calls upon us to repair the world – in
                                                 response to all forms of injustice, prejudice, and hatred they encounter. The film examines
                                                 the effects Isaac's testimony has on students, revealing how to inspire them to prosocial
                                                 action.
                                                 #IFP000 $159: DVD or 3 Year Streaming Rights (K-12 Single Site)

                                                 Hate Crime in Everyday Life
                                                 Grades 9-12 2020 6 min Shortcuts TV
                                                 Hate Crime is high profile now. But the cases of violent hate crime we see in the media
                                                 are just the tip of an ice-berg, including things like verbal abuse, bullying, threats, and
                                                 damage to property that become part of everyday life for many people. This film looks at
                                                 what hate crime is, how it can be measured and why popular media stereotypes of typical
                                                 hate offenders are so misleading.
                                                 #STV029 $129: DVD or 3 year Streaming Rights (Single K-12 Site)

                                                Pushout: The Criminalization of Black Girls in Schools
                                                Grades 9-12 2019 79 min Video Project
                                                "Starred Review. Thought-provoking documentary..." — Booklist
                                                Inspired by the groundbreaking book of the same name by Monique W. Morris, Ed.D,
                                                Pushout: The Criminalization of Black Girls in Schools, takes a deep dive into the lives of
                                                Black girls and the practices, cultural beliefs and policies that disrupts one of the most
                                                important factors in their lives – education. Alarmingly, African American girls are the
                                                fastest-growing population in the juvenile justice system and the only group of girls to
     disproportionately experience criminalization at every education level.
     #TVP091 $159: DVD or 3 year Streaming Rights (Single K-12 Site)

18                                         1-800-565-3036 www.mcintyre.ca email: info@mcintyre.ca fax: 519-942-8489
POLITICS & HISTORY
Great Decisions 2020 Series
Grades 9-12 2020 10 episodes x 27 min Scorpion TV
Great Decisions takes you beyond today's headlines by providing a look at significant challenges facing the world. Thought-provoking
analyses on world issues and events from the Foregin Policy Association. We speak to the leaders who influence world policies and
find out their hopes – and regrets – on the issues. Narrated by Academy Award nominated actor David Strathairn.
                      Series of 10 titles: $1750: DVD or 3 year streaming rights (Single K-12 Site) - Order #SCTV14
                                                       Individual titles: $175 each

Rising Tide: Climate Change and the World's Oceans                     Competing for Influence: China in Latin America
Climate change has become one of the defining issues of our            As the Trump administration continues to withdraw from the
time. What impact will the effects of climate change have on           world stage, China is looking to fill the void. How does Latin
global geopolitics?                                                    America fit into China's "One Belt, One Road" plan? How will
#SCTV15 $175: DVD or 3 Year Streaming Rights (K-12 Single Site)        the relationship with China affect the region? Should the U.S. be
                                                                       concerned about China's growing "sphere of influence"?
India and Pakistan                                                     #SCTV20 $175: DVD or 3 Year Streaming Rights (K-12 Single Site)
India's Prime Minister Narendra Modi rode a wave of Hindu
nationalism to a historic reelection in 2019. His first order of       The Will of the People: Duterte's Philippines
business was to revoke the special status granted to the Kashmir       The Philippines has had a special relationship with the United
region, inflaming the rivalry between India and Pakistan. How          States since the islands were ceded by Spain to the United States
will the Kashmir situation affect the region, both economically        after the Spanish-American War at the end of the 19th century.
and politically?                                                       However, since the election of Rodrigo Duterte, the country has
#SCTV16 $175: DVD or 3 Year Streaming Rights (K-12 Single Site)        pivoted more toward China, and away from the U.S. Duterte has
                                                                       also launched a largescale war on drugs that many criticize for its
Red Sea Rivalries                                                      brutality. What does the future hold for U.S. relations with the
The Red Sea has remained vital for global trade since the time of      Philippines?
ancient Egypt. Once home to the spice trade, the Red Sea now           #SCTV21 $175: DVD or 3 Year Streaming Rights (K-12 Single Site)
sees millions of barrels of oil a day transported across its waters.
With major nations building large ports and bases in the region,       Artificial Intelligence: The Global Race for the New Frontier
what does the future of the region look like? How important is         Policymakers in many countries are developing plans and funding
Red Sea security for global security? Can the region be a place of     research in artificial intelligence (AI). Global growth is slowing,
global cooperation?                                                    and not surprisingly, many policymakers hope that AI will provide
#SCTV17 $175: DVD or 3 Year Streaming Rights (K-12 Single Site)        a magic solution. The EU, Brazil, and other Western countries
                                                                       have adopted regulations that grant users greater control over
Unchained: Modern Slavery and Human Trafficking                        their data and require that firms using AI be transparent about
Almost every nation has enacted laws criminalizing human               how they use it. Will the U.S. follow suit?
trafficking, and international organizations, governments, and         #SCTV22 $175: DVD or 3 Year Streaming Rights (K-12 Single Site)
NGOs sponsor a large variety of projects to curb trafficking and
slavery. Billions of dollars have been allocated to these efforts.     Yemen: A History of Conflict
What is the international community doing to combat slavery            Since 2015, Yemen has been consumed by an intractable,
and trafficking? What are the experiences like for those being         multiparty war that has created a devastating humanitarian crisis
trafficked?                                                            and brought millions to the brink of starvation. GREAT DECISIONS
#SCTV18 $175: DVD or 3 Year Streaming Rights (K-12 Single Site)        investigates the origins of the fighting, examines the motivations
                                                                       of foreign actors, and asks what steps the international
Northern Triangle: The Origin's of America's Migrant Crisis            community might take to resolve the conflict.
Combatting illegal immigration has become a priority of the            #SCTV23 $175: DVD or 3 Year Streaming Rights (K-12 Single Site)
Trump administration. The Northern Triangle of Central America,
made up of Honduras, El Salvador, and Guatemala, is a special          Americans and the World
target of the administration, which hold the nations responsible       In a democracy, foreign policy and diplomacy must be directed by
for the large flow of migrants from Latin America to the U.S. With     the people, but survey after survey reveals dire statistics about
funds from the U.S. cut, how can the Northern Triangle countries       Americans' knowledge of the world. Great Decisions investigates
curtail migration?                                                     the roots of this knowledge deficit and asks what can be done to
#SCTV19 $175: DVD or 3 Year Streaming Rights (K-12 Single Site)        reverse it in today's increasingly global economy.
                                                                       #SCTV24 $175: DVD or 3 Year Streaming Rights (K-12 Single Site)

                                      1-800-565-3036 www.mcintyre.ca email: info@mcintyre.ca fax: 519-942-8489                               19
POLITICS & HISTORY
     Great Decisions 2019 Series
     Grades 9-12 2019 13 episodes x 27 min Scorpion TV
     Great Decisions takes you beyond today's headlines by providing a look at significant challenges facing the world. It covers timely
     issues such as Populism in Europe, Cyber Conflict, Border Walls and Nuclear Negotiations. We speak to the leaders who influence
     world policies and find out their hopes – and regrets – on the issues.
                           Series of 10 titles: $1750: DVD or 3 year streaming rights (K-12 single site) - Order #SCTV14
                                                            Individual titles: $175 each

     Walled Off: Global Migration                                         A Tested Relationship: The U.S. and Mexico
     Migration has become a hot political issue as hundreds of            As neighbours, the U.S. and Mexico have a shared-interest in
     thousands of people fleeing conflict and poverty try to find         stopping cross-border crime, while keeping the doors open to
     sanctuary in more stable nations. Is migration something that        trade — issues that have helped shape discussions as both sides
     should be thwarted, or simply better-managed?                        revisit their trading relationship.
     #SCTV01 $175: DVD or 3 Year Streaming Rights (K-12 Single Site)      #SCTV07 $175: DVD or 3 Year Streaming Rights (K-12 Single Site)
     Regional Disorder: The Middle East                                   State of the State Department
     The Middle East is in turmoil. Almost a decade after the Arab        The US Department of State faces the question of how America
     uprisings; civil wars, failed states, and political repression       should approach the world.
     characterize the region. Amidst this chaos global and regional       #SCTV08 $175: DVD or 3 Year Streaming Rights (K-12 Single Site)
     powers are competing for influence. Washington must consider
                                                                          Revolution and Reform: The Making of Modern Iran
     whether America's historical interests in the region are shifting.
                                                                          Countering Iran has been a foreign policy objective of U.S.
     #SCTV02 $175: DVD or 3 Year Streaming Rights (K-12 Single Site)
                                                                          administrations since the Islamic Revolution of 1979. Now, nearly
     Rethinking the Nuclear Framework                                     40 years after the founding of the Islamic republic, a closer look
     For decades, agreements like the Nuclear Nonproliferation            at Iran.
     Treaty have limited the spread of nuclear weapons and the            #SCTV09 $175: DVD or 3 Year Streaming Rights (K-12 Single Site)
     destruction they can cause. But the existing nuclear order is now
                                                                          War Powers: Congress and the President
     facing challenges from countries like North Korea and Iran.
                                                                          Since the September 11th attacks, three consecutive presidents
     #SCTV03 $175: DVD or 3 Year Streaming Rights (K-12 Single Site)
                                                                          have pushed the limits of their ability to use military force. What
     Turning the Tide: Populism in Europe                                 is Congress' responsibility to oversee the use of force?
     The European Union was founded as a bold experiment in free          #SCTV10 $175: DVD or 3 Year Streaming Rights (K-12 Single Site)
     trade with an internal market and shared rules that brought
                                                                          America's Diplomats
     together more than two dozen nations. But the 2008 financial
                                                                          Great Decisions takes a look into what those on the ground
     crisis compounded by the ongoing immigration crisis has fueled
                                                                          around the world do for the United States and how it impacts
     a resurgent nationalism that threatens to pull the EU apart.
                                                                          those of at home.
     #SCTV04 $175: DVD or 3 Year Streaming Rights (K-12 Single Site)
                                                                          #SCTV11 $175: DVD or 3 Year Streaming Rights (K-12 Single Site)
     Out of Balance: Trading with China
                                                                          The Iran Deal
     Join us as we assess the health of an unbalanced partnership,
                                                                          Great Decisions looks at how nuclear diplomacy has shaped
     explore how global institutions can remain relevant in a changing
                                                                          relations between Washington and Tehran – a dynamic
     world, and ask whether a trade agreement between China and
                                                                          which will likely continue, with the decision by the Trump
     the United States could prove the ultimate test for a president
                                                                          administration to withdraw from the Iran nuclear deal.
     who takes pride in his ability to conclude a deal.
                                                                          #SCTV12 $175: DVD or 3 Year Streaming Rights (K-12 Single Site)
     #SCTV05 $175: DVD or 3 Year Streaming Rights (K-12 Single Site)
                                                                          Father of Containment: The George Kennan Story
     Made in China
                                                                          George Kennan was the architect of America's Cold War strategy,
     China has launched an aggressive new plan to transform
                                                                          but he remained an outsider who for half a century was one
     its economy into a high-tech global powerhouse. But the
                                                                          of the most outspoken critics of his country's foreign policy.
     initiative has the U.S. and a host of other nations crying foul,
                                                                          His doctrine of containment offered an intermediate approach
     accusing China of disregard for intellectual property, unfair
                                                                          between appeasement and confrontation, but took on military
     trade practices, discrimination against foreign firms, and cyber
                                                                          connotations that left Kennan frustrated. Join us as we look at
     espionage.
                                                                          the life and legacy of George Kennan.
     #SCTV06 $175: DVD or 3 Year Streaming Rights (K-12 Single Site)
                                                                          #SCTV13 $175: DVD or 3 Year Streaming Rights (K-12 Single Site)

20                                         1-800-565-3036 www.mcintyre.ca email: info@mcintyre.ca fax: 519-942-8489