University of The Nations - Catalogue 2017-2019
If your browser does not support JavaScript, please read the page content below:
University of The Nations - Catalogue 2017-2019
i Universidade das Nações Universidad de las Naciones Université des Nations 열방 대학 Catalogue 2017-2019
1 LETTER FROM INTERNATIONAL CHANCELLOR AND CO-FOUNDER LOREN CUNNINGHAM Dear Prospective Student, You have opened the door to one of the greatest adventures on the planet. You can step in and be a part of fulfilling God's dream of making disciples of every nation (Matthew 28:19-20). And you can do this while studying and getting prepared for your destiny. You can join a truly global university, one that is centered on Jesus Christ, and is dedicated to multiplying missionaries.
We have had students from 214 nations and dependent countries join us in this unique "live-learn" environment, seeking to know God and to make Him known. Our training is modular, which means that you are immersed intensively in one subject at a time. It's practical, with a maximum amount of hands-on experience. Our visiting teachers are experts in their fields and dedicated to Jesus. These teachers and our staff depend upon God for revelation to add to their years of study and expertise. They model that dependence upon God for their students. Because of this stimulating environment, our students have developed all kinds of innovations, led by the Holy Spirit.
This emphasis on "creating with God" means there's nothing like a University of the Nations education. Each year our students are being trained in more than 400 courses and seminars in over 650 locations, in around 140 nations. We teach in 97 languages. Their field assignments take them to even more countries. Because of our international student body, and the diverse backgrounds and nationalities of teachers and staff, everyone gains a worldwide perspective and cross-cultural experience by the time they graduate. They will also have studied in several countries during the course of their education.
Because the Church is on the cusp of the greatest explosion of growth in history, we feel certain that we will see a vast multiplication of missionary graduates going to more locations and using a wider variety of means to reach into the most difficult places. We will also see more of our graduates going into every area of society, to bring the lordship of Christ into homes, businesses and in areas of science and technology, health care, government, education, arts, entertainment and sports, the media and local churches. Our graduates will be part of this exponential growth of the Kingdom of God.
It's already underway. It's happening. And you can be part of it as you study with us in the University of the Nations. Together we will see the earth "filled with the knowledge of the glory of the Lord as the waters cover the sea." (Habakkuk 2:14) So, welcome to this daring endeavor. Your life will never be the same. Loren Cunningham International Chancellor and Co-Founder of University of the Nations
UNIVERSITY OF THE NATIONS 2 Dear Prospective Student, Welcome to the University of the Nations. You'll find within the pages of this 2017-2019 University of the Nations Catalogue the details about the courses, seminars and degrees we are offering during the next three years.
The University of the Nations is a global network with more than 650 locations in close to 140 nations with learning opportunities offered in nearly one hundred languages. With much creativity and innovation we have designed new degree programs. I invite you to look through the descriptions and overall outcomes of the Associate's, Bachelor's and Master's degrees. I am sure that there are programs that will serve your educational plans. At the UofN, we consider degrees as levels of commendation for understanding, knowledge, and skills in a specific category as well as personal maturity and capacity to produce fruitful work.
The UofN courses are embedded in YWAM centres around the world. Therefore, students have amazing opportunities to travel and learn through outreaches, practicums and internships in a variety of cultures and ministries. With the community and cohort-based learning we are ideally positioned for students to discover their calling, to develop passion, and to find significance and deep joy. Thank you for your interest. It is a great privilege for us to welcome you to the UofN.
Markus Steffen International President University of the Nations LETTER FROM INTERNATIONAL PRESIDENT MARKUS STEFFEN
3 The production of the University of the Nations (UofN) Catalogue requires the accurate collection of data from our school locations worldwide, and the organization of the information for the final production copy. We are especially grateful to those who went the extra distance and gave sacrificially of their time to see that the project was completed. Included on the team were Camille Bishop, Thomas Bloomer, Aleck Cartwright, Derek Chignell, John Henry, John Mraz, Barbara Overgaard, and Brad Tout.
They contributed hundreds of hours on the catalogue copy, data collection, organization, layout, proof reading, photo curation, and computer expertise. The design and layout of the cover and text pages were done by Arun Ankam. Photos are courtesy of numerous YWAM/UofN staff and students throughout the world (thank you!). To support the international scope of the University of the Nations, this catalogue is written in mid-Atlantic English with a mixture of British and American spelling and punctuation.
Contacting the University of the Nations. Because of the worldwide nature of the UofN, initial contacts are best made through the UofN International website (www.uofn.edu) or through the nearest International Registrar office. You will then be directed to the appropriate place for information and updates. Individual bases have the most information about the schools offered in their locations, and a number have their own websites (see www.ywam.org) © copyright 2016, University of the Nations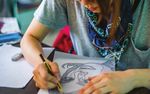 UNIVERSITY OF THE NATIONS 4 Africa and Middle East Youth With A Mission UofN International Registrar, Africa/Middle East PRIVATE BAG X129 Muizenberg, Cape Town 7950 Western Cape, South Africa Email: registrar.afme@uofn.edu Asia (South Asia; Southeast Asia/Australia; Indochina/Philippines; Central Asia) University of the Nations International Registrar for Asia PO Box 7 Mitchell ACT 2911 Australia Email: registrar.asia@uofn.edu East Asia-Pacific University of the Nations International Registrar for East Asia-Pacific Box 195 75-5851 Kuakini Hwy Kailua-Kona, HI 96740 U.S.A.
Email: registrar.ap@uofn.edu Mexico, Central America and Spanish-speaking Caribbean University of the Nations International Registrar for MCA Apartado 252-2070 Sabanilla Montes de Oca San Jose, Costa Rica, C.A. Email: registrar.mca@uofn.edu Europe Youth With A Mission Amsterdam UofN International Registrar for Europe Kadijksplein 18 1018 AC Amsterdam Netherlands Email: registrar.europe@uofn.edu Latin America and other Latin Nations University of the Nations International Registrar for Latin Records P.O. Box 2266 AC EQS 104-304, Brasilia, DF 70343-970 Brazil Email: registrar.latin@uofn.edu International Registrar for North America and English-speaking Caribbean University of the Nations International Registrar for NACAC P.O.
Box 2266 AC EQS 104-304, Brasilia, DF 70343-970 Brazil Email: registrar.nacac@uofn.edu UofN Transcripts Office Transcripts Office University of the Nations PO Box 1526 Ocean City, NJ 08226 USA Email: transcripts@uofn.edu INTERNATIONAL REGISTRAR OFFICES
UNIVERSITY OF THE NATIONS 8 A Letter from the Chancellor 1 A Letter from the President 2 International Registrar Offices 4 General Information 7 Table of Contents 8 Founding Principles of the University of the Nations 10 Youth With A Mission: The Parent Organization 10 University of the Nations: History 10 Educational Strategy 11 Learning by Doing 11 Live-Learn Education 11 Modular Education 12 Resident and Resource Teachers 12 School Leaders and Staff 12 UofN Instructors 13 Multi-Cultural and Cross-Cultural 13 Intercession and Worship 13 Multiplier for Missions 13 University of the Nations Advisory Board 13 University of the Nations Board of Regents 14 Academic Information 15 University of the Nations: Courses/Schools 16 University of the Nations: Seminars 16 University of the Nations: Extension Studies 17 University of the Nations: Degrees 17 Academic Requirements for Degrees 17 Core Courses 18 Associate's Degree (Two-Year Diploma) 20 Bachelor's Degree 20 Master's Degree 21 Evaluation 21 Grades Used in All Post-DTS Courses 21 Grades Used in All DTS Courses and DTS Seminars 22 Grades Used in Special Situations 22 Grades and Transcripts 23 Considerations About Accreditation 23 Student Responsibilities 24 Admissions and Finances 27 Application for Admission 28 General Entry Requirements 28 Transfer Students 28 Finances and the UofN 29 Legal Statement 29
9 TABLE OF CONTENTS College/Faculty of Arts & Sports 31 Introduction and International Committee 33 Degree Programs 34 Course Descriptions 43 College/Faculty of Christian Ministries 61 Introduction and International Committee 63 Degree Programs 64 Course Descriptions 69 College/Faculty of Communication 89 Introduction and International Committee 91 Degree Programs 92 Course Descriptions 97 College/Faculty of Counseling & Health Care 111 Introduction and International Committee 113 Degree Programs 114 Course Descriptions 120 College/Faculty of Education 131 Introduction and International Committee 133 Degree Programs 134 Course Descriptions 142 College/Faculty of Humanities & International Studies 149 Introduction and International Committee 151 Degree Programs 153 Course Descriptions 160 College/Faculty of Science & Technology 173 Introduction and International Committee 175 Degree Programs 176 Course Descriptions 180 International Centres 189 UofN International Centres 190 Centre for Core Curriculum 191 Community Development & Justice Centre 194 Centre for Discipleship Training Schools 197 Centre for Extension Studies 201 Family Resource Centre 203 GENESIS Centre 208 Student Mobilization Centre 210 UofN Locations and Courses 213
UNIVERSITY OF THE NATIONS 10 Founding Principles of the University of the Nations Founded upon biblical principles, the University of the Nations (UofN) fulfills its commitment to Christ and His Great Commission by equipping men and women with spiritual, cultural, intellectual, and professional training, and inspiring them to continually grow in their personal relationship with God while also seeking to make Him known among all peoples in all nations. Viewing the world as both its classroom and venue for ministry, the University of the Nations is committed to teaching and developing Christian men and women called to "make disciples of all nations." (Matthew 28:19–20) Special priority for service is given to nations, cities, and people groups which have had the least access to the message of the Gospel.
An integrated approach to ministry, including evangelism, training, and the meeting of physical needs, is presented biblically and worked out practically. The UofN seeks to broaden the scope of evangelistic endeavors by equipping students to serve in all spheres of society, in all nations, in response to Jesus' declaration that we are the salt and light of the world. Learning to think biblically and discern spiritually, applying scriptural truth to every area of life, prepares students for going to the nations where they are called to serve.
The UofN approach to education is based on 2 Peter 1:5–8, which urges development of godly qualities, adding to faith: moral excellence, knowledge, self-control, perseverance, godliness, brotherly kindness, and love. This character development is an integral part of the curriculum and is imparted through lectures, learning assignments, interpersonal relationships, and daily life, throughout the entire University of the Nations experience. While committed to educational excellence, the UofN achieves its goals through an emphasis on knowing and loving God and seeking His revelation and guidance.
Students in every course participate in regular times of intercession and worship. God's ways are lived out in student and staff relationships through forgiveness, openness, repentance, honouring the gifts and abilities of each person, unity, teamwork, hospitality, servant leadership and loving one another as commanded by Jesus.
Each course in every College/Faculty of the UofN is a "multiplier for missions," serving to increase the workers, resources, and ministries for the mission field. International in scope, the courses provide cross-cultural training related to the specific educational content, and are designed to be applicable in real-life situations. Field assignments with cross-cultural experiences for every student are a fundamental feature of the University training programmes. Youth With A Mission: The Parent Organization The University of the Nations was born out of Youth With A Mission (YWAM), a highly decentralized international movement of Christians from many denominations dedicated to presenting the person of Jesus Christ to this generation and to training and equipping many believers in that endeavor.
As citizens of God's kingdom, YWAM staff seek to love, worship, and obey their Lord, to love and serve His Body, the Church, and to present the whole gospel for the whole person throughout the whole world. A statement of belief unites YWAM workers. "We believe that the Bible is God's inspired and authoritative word revealing that Jesus Christ is God's Son; that man is created in God's image; that God created us to have eternal life through Jesus Christ; that although all men have sinned and come short of God's glory, God has made salvation possible through the death on the Cross and resurrection of Jesus Christ; that repentance, faith, love and obedience are fitting responses to God's initiative of grace towards us; that God desires all men to be saved and to come to the knowledge of the truth; and that the Holy Spirit's power is demonstrated in and through us for the accomplishment of Christ's last commandment, "Go into all the world and preach the Gospel to every creature." (Mark 16:15) University of the Nations: History Pacific & Asia Christian University (PACU) was founded in 1978 in Kona, Hawaii, USA.
It was established to train students in ministering the love of Christ and teaching others according to the command of Christ to make disciples of all nations, in all spheres of society. A development guide was written to create seven colleges/ faculties and several multidisciplinary centres that would develop schools, seminars, and other training modules in these subject areas. A master plan for the campus