AcreTweed Stadium - Northwood FC
If your browser does not support JavaScript, please read the page content below:
AcreTweed Stadium - Northwood FC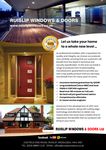 NORTHWOOD v CHIPSTEAD Saturday 16th March 2019 - Kick-off 3.00pm Woods The Official Matchday Programme of NORTHWOOD FC - ISSUE 21- £2.50 WELCOME TO THE AcreTweed Stadium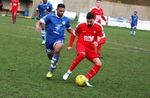 EDITOR KEN GREEN Founded: 1926 The AcreTweed Stadium, Chestnut Avenue, Northwood HA6 1HR Tel. 01923 827148 Website: www.northwoodfc.com Twitter: @NorthwoodFC Northwood Football Club is a Members' Club Who's Who Life President: Pat Byrne Chairman: Ian Barry Vice-Chairman: Ken Green Club Secretary & Treasurer: Alan Evans (Tel. 07960 744349) 46 Webster Gardens, Ealing W5 5ND Youth Officials: Richard Elderfield & Jason Angold Additional committee members: David Blincko, Shamira Hamirani, Marc Harding, Sarah Wheeler Manager: Scott Dash Coach: Richard Elderfield Goalkeeping Coach: Kevin Lawrence Matchday Programme & Website Editor: Ken Green Official Photographer: James Brown Honours Isthmian League Division One North champions: 2003 Isthmian League Division Two runners-up: 2000 Isthmian League Division Three promotion: 1997 Isthmian League Cup winners: 2002 Isthmian Charity Shield winners: 2002 Isthmian Associate Members Trophy winners: 1993, 2000 Middlesex Senior Cup Winners 2007, 2016 Middlesex Senior Cup finalists: 2000, 2002, Middlesex Senior Cup semi-finalists: 1992, 1993, 1997, 1999, 2006, 2008, 2010 Middlesex Senior Charity Cup finalists: 1994, 2003, 2005, 2012 Middlesex Intermediate Cup winners: 1979 Middlesex Junior Cup winners: 1938 Middlesex Junior Cup finalists: 1935, 1936 London Spartan League Premier Division champions: 1992 London Spartan League Premier Division runners-up: 1990 London Spartan League Cup winners: 1990, 1992 Hellenic League Division One champions: 1979 Hellenic League Premier Division Cup finalist: 1982 Hellenic League Division One Cup winners: 1979 Middlesex League Premier Division champions: 1978 Middlesex League Premier Division runners-up: 1972, 1977 Middlesex League Challenge Cup winners: 1975, 1977, 1978 Harrow, Wembley & District League champions: 1933, 1934, 1935, 1936, 1937, 1948, 1949 Northwood FC 2 Northwood v Chipstead | Saturday 16th March 2019 H ello, and welcome back to The AcreTweed Stadium this afternoon.
We extend that welcome to our supporters new and old, and to all connected with Chipstead FC; we trust they enjoy their stay with us, and have a safe journey home later. This is the first-ever visit by Chipstead to Northwood – there's been a few such games this season, which makes a pleasant change from playing all the same clubs year after year!. When we played at Chipstead for the first time back in November, Kyran Worrell scored two goals on his first full appearance as the Woods took the points with a 3-2 victory. He opened the scoring on 14 minutes, latching onto a poor back-pass to score from a tight angle.
Then five minutes later Andrew Ofosu made the most of another defensive slip, but Sam Bell got one back for Chipstead a minute from the interval. However, four minutes into the second period, Leigh Stevens set up Kyran Worrell to slot home and put the visitors ahead. With a few minutes left, Jake Robinson grabbed a second goal to make for a tight finish, but the Woods held on for all three points!
We've"enjoyed"tight finishes in our past couple of games, too – two weeks ago Bedfont Sports held a two-goal interval lead here at The AcreTweed, before two Alex Witham goals levelled the scores then super-sub Zaied Sabti fired home the winner two minutes into stoppage time. Last weekend the tables were turned somewhat at Hertford Town, where Woods were two up at the break, Kweku Lucan and Alex Witham – what a great start he's had to his Northwood career! – the scorers. We also led 3-1 but were pegged back by Hertford goals on 86 and 90 minutes – however, Northwood have a great spirit through the side nowadays, and skipper Carl Pearce got the winner with four minutes added time having been played.
Next up for Woods is a Bostik League fixture at Chalfont St Peter next Saturday, and the Woods will be back at home on Saturday 30th March, when Egham Town are the visitors. Thanks for your support this afternoon, enjoy the game, and we hope to see you at The AcreTweed Stadium again soon. Up the Woods!! Ken
twitter.com/NorthwoodFC | www.northwoodfc.com 3 d r p d. s e t . s en IAN BARRY CHAIRMAN G ood afternoon and welcome to The AcreTweed Stadium for today's Bostik League fixture. We extend our welcome to our visitors from Chipstead FC and trust they enjoy their short stay here.
In January, I completed my 12th year as Northwood Chairman. I will write more about my time here in an upcoming separate article for the website, however, whilst my journey here has been somewhat of a rollercoaster, clearly I couldn't operate by myself. With me for the entire journey has been Ken Green, our current website and programme editor and previous Chairman, and of course, Alan Evans, our Secretary and Treasurer, but he is more than that both to the club and myself. Alan has given over 40 years of service, commitment and dedication to non-League football, where he started at Southall FC in 1978, producing the programme and then becoming their Press Secretary at what was a very young age.
He also filled their role as Chairman for a brief period. Alan joined NFC in 1987, where he started as Programme Editor, before later becoming our Club Secretary and Treasurer; positions he occupies to date. The simple facts are that without Alan, I would struggle to keep the club going, if the truth be known; his pure dedication to this club is unprecedented and his consistency can only be admired. You will see him both at home and away games being extremely early to arrive; I've never known him to be late in all this time. At the home games, he will pump up footballs, put out corner flags, set up the tannoy system, repair goal nets, complete team sheets, update social media, make tannoy announcements, serve teas and coffees – and the list just goes on.....
I may not always (or ever) be easy to work with, have'my own'ways of dealing with various things etc. but I feel that we work well together, and I hope this continues for many years to come.
Alan, we salute you!! Enjoy the game today, and let's hope for another valuable three points. More about the 'football'side of things in my next column. Up the Woods! Ian "Alanhasgiven 40yearsofservice, commitmentand dedicationtonon- Leaguefootball"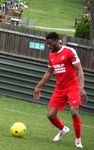 twitter.com/NorthwoodFC | www.northwoodfc.com 5 G ood afternoon all and welcome once again to The AcreTweed Stadium today, I hope that you all had a pleasant journey here. It has been a good couple of weeks for us, getting back on track with two wins since our defeat away to Ashford Town.
Starting with the match at home to Bedfont Sports; this was a classic game of two halves, with the away side taking a well-deserved 2-0 lead into half time. But after the much-needed break and some words in the dressing room, we came out all guns blazing and showed why we can compete with anyone in this league on our day. The second half performance was one to be proud of, taking the game 3-2, whilst showing our never die attitudes combined with some great football.
Last Saturday we travelled over to Hertford Town, and this proved to be another thriller and taking everyone involved through every emotion a game could throw at you. That shows what makes our game so special to so many. We took the early lead and went on to double that advantage soon after, and we looked well in control leading into half-time. But with the hosts coming out and scoring the next goal, we allowed them to have hope, though when we then made the scoreline 3-1, I and many others would have thought that the game was done. So all credit must go to Hertford, who never gave up and capitalised on two errors from us as they fought to bring the game back to 3-3 with 90 minutes on the watch.
But once again, were we done, did we give up? No, the lads didn't give up, and with the final corner of the game we demonstrated once that never say die approach, to take all three points with Carl Pearce's last minute winner!!.
We go into today with some much needed improved form behind us, and I hope that we can keep moving forwards. Thanks, as always, for your support! Scott MANAGER SCOTT DASH "Ithasbeenagood coupleofweeksfor uswithwinsagainst Bedfont&Hertford"
6 Northwood v Chipstead | Saturday 16th March 2019 Zaied, you joined the club back in September, but we only saw a fleeting glimpse of you then. You've been playing regularly recently, what happened over the previous months? Unfortunately in my first game for the club I suffered a lateral collateral ligament (LCL) injury and had to take time out to recover, which was frustrating and I'm still regaining my fitness.
How do you think the season is going for Northwood with a couple of months to go? I think overall it's been a good season considering the changes, but we have been in and around the play-off places so hopefully we can make a real push and get in the play-offs spots soon.
Can you tell us a bit about your playing history and style? I lived in Turkey from the age of 9-13 and played for Galatasaray SC youth teams. I then moved to the UK and had a short spell in the Chelsea youth team at the age of 16 before dropping down to play semi-pro for Bedfont & Feltham, London Tigers and Wembley FC. In terms of style I'm a playmaker who likes to get in between the lines and make things happen, either by assisting teammates of making a later run into the box to score. What is the highlight of your football career to date?
It's difficult to pick one as there are many but playing at Stamford Bridge was one, and last season when I scored 32 goals in 37 games.
Have you set yourself any personal targets for the remainder of the season? It's been a stop start-season for me with international clearance not coming through in time for me to play for Harrow Borough, and then the injury, so realistically my target is to get as many goals as I can to help the Woods get into the play-off spots. What should be the team's aims in the league this season?
I think with the squad we have at the moment play-offs are realistic. What are your ambitions within the game? To play as high as possible for as long as possible. Away from football, what do you do for work? A CHAT WITHTHE WOODS Today we talk to ZAIED SABTI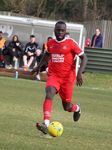 twitter.com/NorthwoodFC | www.northwoodfc.com 7 I work for the Institution of Civil Engineers as a consultant. In the dressing room, who has the funniest one- liners? There's a few jokers in there but Jabz (Jabir) has the best one-liners. If you could choose an actor to play you in a film who would it be? It would have been Heath Ledger but now Hugh Jackman.
What's your favourite meal? Anything halal!!! No, seriously though, spicy king prawns. What club do you support? Manchester United Who is your footballing idol? Zidane, R9 What is your favourite song? At the moment it's either Mob Ties (Drake) or Going Bad (Meek Mill) Who is the best player you have played with/ against?
With Claudio Caniggia and against Raheem Sterling.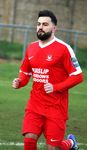 8 Northwood v Chipstead | Saturday 16th March 2019 ClubMatters SECRETARY ALAN EVANS Ground Improvement Plans One area of ground improvements that has been a hot topic in recent weeks is that of dressing-room sizes with Aylesbury FC the first (and so far only) club to announce that they have no intention of increasing the size of their Match Officials dressing-room to comply with the FA's request that they measure six square metres for next season and therefore having to accept automatic relegation. The increase in size was first mooted by the FA four years ago but from a personal point of view, the discussions that we had with ground grading inspectors were that there were too many clubs around that couldn't meet the new criteria easily and that they were going back to the FA to ask them to reconsider.
As you can tell, this never happened and now there are a number of clubs looking for solutions and I can tell you that we are one of those. Our dressing- rooms, despite being one of the neatest and tidiest of all in our division (and I've been in pretty much all of them) is just narrowly too small to fulfil the new requirements of 18 Square Metres and our Match Officials room is fractionally too small too. We are of course unable to increase the size by way of any external extension but we do have a proposed solution which has been agreed by the FA Inspectors which means creating more changing space in all three dressing-rooms.
For Match Officials this unfortunately means that we will lose one of the showers so hardly an improvement to the facilities but now that the rules are being put in place we have no alternative that to do this work if we are to avoid automatic relegation no matter where we are placed in the league table at the end of this season.
While that is extra work (and expense) that the Club is forced to do, we are also currently putting into place a Funding Bid for some Ground Improvements that we really want to do as well. We intend to use the summer months to give the Acretweed Stadium the makeover that it certainly needs and deserves and are currently bringing in quotes that we hope will form part of a bid for funding that will be passed prior to the end of the current season. There are grants available for up to 70% of the cost of the work, though this of course means that we need to raise the other 30% ourselves so we will be looking to raise some extra finance, maybe up to as much as £60,000 and income to assist with this work.
If anyone thinks they may be able to help either raising or by providing some of these funds through sponsorship, donations or loans then please come forward and let us know as soon as possible; preferably this week. My thanks go to Steve Pearce who has given some of his time recently in trying to access different grants that might be available to go towards the extra 30% funding. Our bid has to be submitted by April 7th so there isn't much time to establish a way of raising those funds so if you can help please come forward now.
Friendly arranged On Tuesday night, 19th March we have arranged to play a friendly fixture on the new 3G surface at Rayners Lane against the Spartan South Midlands Division One side who are managed by our former reserve boss Dave Fox. Kick-off is at 7.30 pm if you fancy popping along. Cup Competitions We have now moved into the semi-finals of the Middlesex Senior Charity Cup, with our from behind 3-1 success at AFC Hayes a few weeks ago following up our victory on penalties at Wingate & Finchley back in early October and our comfortable 6-0 victory over in-form Harefield United back in November.
The reward for that success sees us travel away to the winners of a quarter-final tie between fellow South Central Division side Ashford Town (Middx), where we lost recently and the current holders Hanworth Villa, who are struggling this season in the Combined Counties League. That game took place on
twitter.com/NorthwoodFC | www.northwoodfc.com 9 Tuesday night but these notes had to be written just prior to that. The Woods have played four previous Charity Cup semi-finals and won them all. In 1994 we beat Wembley on penalties to make it to our first final (losing to Staines Town), then in 2003 Wealdstone were defeated, only to lose to Feltham in the Final. The third time was in 2005, with a win over Enfield Town before Yeading beat us in that Final and finally we got past Uxbridge in 2012 only to go down on penalties to Ashford Town in that Final. It remains as the only major Middlesex cup competition that we have never won.
The other semi-final sees clear favourites Hampton & Richmond Borough take on Uxbridge after they defeated Hayes & Yeading United and Harrow Borough respectively. There is no date set as yet for our semi-final but it could be as early as Tuesday week (26th March), so please keep an eye on social media so you don't miss the game. Good Luck Chertsey Town Combined Counties League side Chertsey Town are managed by former Woods boss Dave Anderson and this afternoon they play the first leg of their Buildbase FA Vase semi- final away at Northwich Victoria. His side currently includes two former Northwood players in defender Michael Peacock and midfielder Dave Taylor, who made six appearances here last season.
The second leg is scheduled for next weekend and we wish them the very best of luck as they look to reach a Wembley Final.
Player Update Goalkeeper Rob Partington has been added to the squad to ensure that we have sufficient cover in the last six weeks of the season with the registration deadline date fast approaching (Thursday 28th March). Rob has previously played at Oxhey Jets and Leverstock Green and has just recovered from a broken finger. Both Matt Cooper and Ben Pattie were able to get needed minutes under their belts last Saturday when they played for Leverstock Green away at title favourites Biggleswade FC. They were unable to help them pick up any points as they went down 2-0, but it gets them closer to fitness and they are also likely to start our friendly at Rayners Lane on Tuesday night.
Under 18s Midweek The Under-18s had a real battle in their last Save the Children Isthmian Youth League as they went down 5-4 at Hampton & Richmond Borough. Manager Mark Fox has been blooding a few of our current successful Under 16s in recent matches and this was no exception and they looked likely to win when 2-0 up at half-time. However, the Beavers hit back and led 3-2 in the second-half. Then the Woods struck again to lead 4-3 before two more late goals saw us go down to an eighth successive defeat. David Levy netted twice and there was one each for Simeon Olarein and Kilae Crockwell.
The lads were due to play their final home game of the season on Thursday night at home to Staines Town but the result of that one is not known at the time of writing. They then have two matches left – away at Potters Bar Town this coming Thursday, 21st March and then away at Staines Town the following Monday, 25th March. The Middlesex County FA representative side are back in action tomorrow away at Herts County FA and the Woods again have three players selected – Caolan Doyle, Jamie Fulton and Ollie Lawford. Both Kyran Worrell and Simeon Olarein are on the stand-by list too. The game takes places at the Herts County headquarters at Letchworth Garden City with the kick-off at 3.00 pm.
Under 16s – County Cup Final The Under 16s, under the management of John Gowen, are enjoying an excellent season and moved into the Final of the Middlesex County Cup with a 1-0 victory over Hampton & Richmond Borough. They had got past Belmont, Edmonton, Whetstone and Ickenham in previous rounds and will now face St. Josephs 1988 U 16s in a final which will actually take place here at the AcreTweed Stadium on Thursday 4th April with kick-off at 7.30 pm. It should be a great occasion for our youngsters and I'm sure they would appreciate your support so please make a note in your diaries and pop along to give them a cheer.
Our tenants – London Tigers FC The Tigers have had poor results in recent weeks and they still find themselves threatened by relegation after just one point from six games. They were due to play at home to title-favourites Biggleswade FC on Tuesday night so they would have been hoping for a positive result from that to keep them away from the bottom two of Cockfosters and Stotfold. They are back at home next Saturday 23rd March when they take on another top side in Hadley. Those supporters with Northwood Season Tickets can gain admission to these games for half the normal price so if you can't make the short trip to Chalfont St.
Peter then get along to the AcreTweed Stadium for one of the Tigers last games here.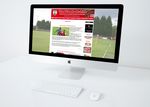 10 Northwood v Chipstead | Saturday 16th March 2019 TODAY'S VISITORS CHIPSTEAD Chipstead Football Club was formed in 1906, when the Netherne hospital was being built and the building workers and the lads in Chipstead challenged each other to a match. The oldest club records dated 1911 show a far from healthy position, survival relying mainly on the proceeds of whist drives. The clubs health began to improve and in 1920 it even had its own transport for away games, an open topped lorry owned by a local builder. Up to the 1962/63 season Chipstead played junior football but having finished runners up in the County Junior Cup the previous year they then moved into the Surrey Intermediate League.
The club played at this standard until 1982 when they became founder members of the Surrey Premier League. The next four years saw the club have great success, finishing runners-up three times and also winning the League Cup on three occasions. During this period they were also beaten finalists in the County Premier Cup. After a long battle the club were awarded senior status in 1986 and were promoted to the Combined Counties League where once again success followed; a League Championship was gained in 1989/90 and runners-up gained on two occasions, six League Cup finals, with Chipstead being victorious in four.
Season 1987/88 saw the club make its debut in the F.A. Vase and the following year in the F.A. Cup. In 1998 Chipstead purchased the freehold of the ground from the Local Authority and in 2001, thanks to a grant from the F.A., the club was able to acquire additional land, which was developed into mini soccer pitches to enhance the youth policy. 2006-07 was the club's 'Centenary Season'and in timely fashion, they won promotion to the Ryman League for the first time. A year later they won the Southern Combination Cup, beating Ryman Premier Ashford Town in the final. In 2008-09 the club reached the 4th qualifying round of the FA Cup for the first time, eventually being beaten 1-4 at Torquay United.
2010-11 saw the club finish 10th in Ryman Division One South, its highest position to date in the football pyramid. 2012-13 was a poor season for the club with no fewer than four managers, and subsequent seasons have seen mid- to lower-league placings. Last season Chipstead's form until the New Year was not unreasonable with 13 wins, 10 draws and 14 losses in all competitions, but after the festive period, league-wise they won four and drew 1 in late January and early February but then lost 11 league matches on the spin before a draw against Lewes in the final game saw Chipstead finish in 20th place.
TAYEASHBY-HAMMOND–GOALKEEPER 19 year old keeper Taye is on loan from Fulham for the rest of this season.
CALLUMHODGSON–GOALKEEPER Keeper on loan from Sutton United Under 23s, he was previously with Fulham. OLIVERPAIN–GOALKEEPER Keeper who joined Chipstead from Sunderland, and has also played for Crystal Palace & Motherwell. Sidelined last season following major knee surgery, after undergoing further surgery this year Ollie returned to the side, winning the Golden Gloves award in October before suffering further injury. LUKEELLIOTT–DEFENDER Ex Molesey and South Park captain, Luke plays left-back or centre-half.
DEANHAMLIN–DEFENDER An experienced, hard-working defender, Dean joined Chipstead this season from Dorking Wanderers.
Starting at Sutton United, he has also played for Whyteleafe, Tooting & Mitcham, Kingstonian, Met. Police, Merstham and Lingfield.
twitter.com/NorthwoodFC | www.northwoodfc.com 11 TERRYMURRAY–DEFENDER Centre back Terry was previously promoted with Corinthian Casuals. Also played at AFC Wimbledon. SAMPAGE–DEFENDER Signed in November 2017 from Kingstonian and also played for Sutton United, Sam's quality and experience in defence are vital. Team Captain. TOMMYSMITH–DEFENDER A no-nonsense defender who can play across the back four. Re-joined Chipstead from Corinthian Casuals and was previously at Whyteleafe. MICHAKSTANIC-STEWART–DEFENDER Defender who was signed from Bromley. MATTWARREN–DEFENDER Matt joined Chipstead from Lingfield in 2016; an excellent technical player who gives the full 90 minutes performance.
he has also played for Kingstonian.
NATHANAYLING–MIDFIELDER Former South Park player who operates in central midfield. JEREMYBOAKYE–MIDFIELDER Jeremy joined Chipstead from Met Police; he also played at Staines Town, Arsenal and Crystal Palace, and is now back playing after being sidelined through injury. SAMCLAYTON–MIDFIELDER Midfielder was a fans'favourite at Whyteleafe for a number of years after joining them in 2013. Exciting to watch with his tricky wing- play but also from the dead ball, Sam has also played for Sutton United, Croydon Athletic and Kingstonian.
JOSHGALLAGHER–MIDFIELDER Centre midfielder who rejoined Chipstead from Dorking Wanderers.
He played for Chipstead from the 2013/14 season until January 2015 and has also played for Met Police and Walton Casuals. JORDANHARRISON–MIDFIELDER Jordan joined Chipstead after moving to the area. He has played in the National League and Evostik Premier with North Ferriby United. DANMOODY–MIDFIELDER Dan rejoined Chipstead this season from South Park. A versatile player, comfortable playing left or right back, centre half and is a capable goalkeeper as well.
ANTHONYOAKS–MIDFIELDER Signed from Dorking Wanderers. EZEKIELBADEMOSI–STRIKER Izzy plays centre forward and previously played at Brentwood, Morecambe Under 21s and Barking. SAMBELL–STRIKER Sam joined the club last season from Lingfield Town and previously played at Stafford Rangers, Sutton Coldfield and Brocton. A prolific goalscorer, Sam netted 18 in League & Cup last season. TAYOOYEBOLA–STRIKER Winger or striker who joined the club from Molesey. JACOBSEWELL–STRIKER A promising young player who joined Chipstead on dual registration from Carshalton. ANTONYWILLIAMS–MANAGER Antony managed AFC Croydon Athletic and was Assistant/Caretaker Manager at Merstham.
In his playing days, Ant made over 200 appearances for Chipstead and also spent time at London Colney and Redhill.
ROBKEMBER–COACH Rob's playing career included Crystal Palace, Woking, Basingstoke, Crawley Town, Lewes, Tonbridge Angels, Eastbourne Borough, Whyteleafe and Chipstead. ROBSMITH–COACH Rob's playing career included Crystal Palace, Woking, Met Police and Whyteleafe. He was assistant manager with Antony at Merstham and was part of the Whyteleafe coaching team.
12 Northwood v Chipstead | Saturday 16th March 2019 Keep up-to-date with all things Northwood at www.NorthwoodFC.com C&GScaffoldingLtd C&GScaffoldingLtdisafriendlyandreliable company that offer comprehensive scaffold design, erection and dismantling for private, commercial and industrial properties.
We work in Hertfordshire, Middlesex and London, also covering surrounding areas. cgscaffoldingltd.co.uk 07525 538341 cgscaffoldingltd@yahoo.co.uk RESIDENTIAL COMMERCIAL INDUSTRIAL
MANAGER: Antony Williams GROUND: The High Road, Chipstead, Surrey YEAR FORMED: 1906 NICKNAME: The Chips MAIN HONOURS Combined Counties League Premier Division champions 1990, 2007 Combined Counties League Premier Division Cup winners 1993, 1995 Combined Counties League Challenge Trophy winners 1987, 1991 East Surrey Charity Cup winners 1961 TOP LEAGUE GOALSCORER 2018-19: Izzy Bademosi (14) LAST FIVE SEASONS 2017-18 Isthmian League Div 1 Sth 20th 2016-17 Isthmian League Div 1 Sth 20th 2015-16 Isthmian League Div 1 Sth 21st 2014-15 Isthmian League Div 1 Sth 15th 2013-14 Isthmian League Div 1 Sth 13th LAST MEETING Bostik League South Central 24 November 2018 Chipstead 2 Northwood 3 HEAD TO HEAD (all competitive games) Northwood 1 win Chipstead 0 wins 0 draws HEAD TO HEAD AT NORTHWOOD Northwood 0 wins Chipstead 0 wins 0 draws NORTHWOOD FORM Mar 9 Hertford Town (A) Bostik W 4-3 Mar 2 Bedfont Sports (H) Bostik W 3-2 Feb 23 Ashford Town (A) Bostik L 1-2 Feb 19 AFC Hayes (A) MSCC W 3-1 Feb 16 FC Romania (H) Bostik W 4-1 Feb 12 South Park (A) Bostik W 4-1 CHIPSTEAD FORM Mar 9 Cheshunt (H) Bostik L 0-1 Mar 2 Uxbridge (A) Bostik W 2-1 Feb 23 Marlow (H) Bostik W 1-0 Feb 16 Ashford Town (A) Bostik D 0-0 Feb 9 Chalfont SP (H) Bostik W 3-2 Feb 5 South Park (H) Bostik L 1-4 CHIPSTEAD twitter.com/NorthwoodFC | www.northwoodfc.com 13 Action photos from the game at Chipstead in November 2018
14 Northwood v Chipstead | Saturday 16th March 2019 Where do you live? Eastcote First Northwood game? 6-0 win against Lewes in 1995 is the first Northwood game I can remember watching with my dad. What made you become a Northwood fan? My dad and I used to support Ruislip Manor. My dad moved to Northwood and we gradually converted to being Northwood supporters and seeing Northwood every week. Ruislip Manor were on the decline and the football was better at Northwood. We had quite a few ex Ruislip Manor players like Steve Hale, Ryan Ashe, Gavin Hart, Lawrence Yaku, Paul O'Riordan and John Christian.
I started taking photos in 2004, friendly game against Watford. Since then I've been doing match day, player profile, team photos and presentation evenings. Love seeing my photos on the website and the programme. What has been your favourite Northwood game? Guernsey in the FA Trophy 2014 – Score was 2-2 and we won 5-3 on penalties. What a brilliant cup tie and probably the best photos I took at a Northwood game. Great atmosphere and rare to have a penalty shootout on a Saturday afternoon.
Another great game was winning against Hayes & Yeading at Church Road in the Middlesex Senior Cup final in 2007.The first time I saw Northwood win a cup. If you could change one thing about non-League football what would it be? I would change the football pyramid to how it used to be in the mid 90's. Winning the play-offs and not being guaranteed promotion is a complete farce. I preferred the format where they didn't have the playoffs and the top three teams got promoted. I liked it when they had divisions one, two and three in each region. Best non-League ground you have visited (apart from ours!)?
Worthing FC - They have a great stand with a bar underneath it. Overall the ground is very neat and tidy, which is rare to see in non-League football. FAN INTHE STAND The latest in this series is JAMES BROWN F 1 2 3 4 5 6 7 8 9 10 11 F St N N La th If o fe It in q n in b su fr If cl I w fa w w A th W I c w ca Se H Th p If
twitter.com/NorthwoodFC | www.northwoodfc.com 15 Favourite Northwood line-up: 1 Paul Riordan 2 Dave Nolan 3 Andy Lomas 4 Steve Brown 5 Bradley Hewitt 6 Louis Stead 7 Gavin Hart 8 Elliott Buchanan 9 Wayne Carter 10 Lawrence Yaku 11 Steve Hale Favourite all-time Northwood player? Steve Hale – Prolific goalscorer for Northwood and Ruislip Manor.
The best Northwood striking partnership ever with Lawrence Yaku. He could play anywhere on the pitch, even as goalkeeper a few times. If you could change one thing about our programme what would it be? Any features we could add?
It's very hard to improve such an informative programme. Maybe add a mini quiz, or where ex Northwood players are now. Website is fantastic, probably the best in non-League. It would be good to have a basic message board or guestbook where supporters can voice their opinions away from social media like Twitter and Facebook. If you could change one thing with the club what would it be? I would like to see Northwood have a bigger fanbase. More people through the turnstiles would be nice. If we can get promotion and have a decent cup run in the next few years, the crowds will naturally increase.
Another important issue is making the ground more secure, stopping the mindless vandalism over the years and making improvements to the ground.
Where do you see the club in 5 years? I can see Northwood competing in the Bostik Premier League. We have a settled team and manager, we are in pretty good form and playing some good football. If we can build on that for next season, I can't see why we can't compete for the play-offs and get promoted. Seeing who might go up and down into our league, I don't fear anyone. This season, apart from Hayes & Yeading, we can beat any team in the league.
The chairman has done a fantastic job with the clubhouse. Hopefully this will provide a good platform for the financial future of the club. If you would like to see yourself in this feature, please email enquiries@northwoodfc.com for details.
16 Northwood v Chipstead | Saturday 16th March 2019 WOODS REWIND HERTFORD TOWN 3 NORTHWOOD 4 PICTURES: JAMES BROWN WORDS: ROBIN PIPER SATURDAY 9TH MARCH 2019 | BOSTIK LEAGUE | HERTINGFORDBURY PARK
twitter.com/NorthwoodFC | www.northwoodfc.com 17 Hertford: Charlie Mann, Ramone Cassidy-Sinclair, Aundre Wholas-Spencer (Jamie Calvin 74m), Jack Stevens, David Kaldanga, Johnny Butler, Brett O'Connor, Wilson Chingoka (Dara Dada 63m), Ivan Malmardo, Taisman Griffith, Daniel Bond (Marcus Campbell 46m) Northwood: Luke Sheldrick, Sam Jenkins, Miguel Matos, Yahya El-Khabouche, Dan Newton, Carl Pearce, Dan Pett (Jabir Laraba 72m), Chris Gosling, Kweku Lucan (Zaied Sabti 61m), Alex Witham, Tremayne Charles MATCH REPORT Free-scoring Northwood made it one league defeat in six with a dramatic stoppage-time win in a seven goal thriller at Hertingfordbury Park.
Northwood made the perfect start as they got their noses in front as early as the fifth minute when Alex Witham's quickly taken throw-in found Kweku Lucan, who escaped the clutches of the covering defenders to poke the ball home from a tight angle.
The strong cross-wind was making it tricky for both sides to get the ball down and play and the conditions played a part in Woods extending their lead on 13 minutes as Dan Newton's long clearance out of defence was misjudged by the home backline, enabling Witham to break clear before sending a sublime 20-yard half-volley beyond the reach of keeper Charlie Mann for his sixth goal in as many games. Following the early drama, the contest became a rather subdued affair up to the half-time break, with both sides offering very little in attack except for a slick Northwood move involving Sam Jenkins and Dan Pett which ended with Chris Gosling sending a rasping volley wide of the upright.
Northwood were quickly into their stride following the half-time break as they looked to put the game beyond the hosts, Miguel Matos releasing Tremayne Charles but he snatched at his shot to send it wide of the target. Then the Blues pulled a goal back through Marcus Campbell with an emphatic finish on 55 minutes. Woods' third goal arrived on 68 minutes, Matos finding Witham whose pin-point cross was despatched by Sabti to maintain his recent goal- scoring form with a fourth league strike of the season.
Hertford threatened when Campbell's effort deflected off Jenkins and onto the crossbar before Sheldrick clawed the ball away to safety.
Hertford were growing in confidence and looking increasingly threatening as Malhado fired over the bar before Taishan Griffiths' long range shot was gathered by Sheldrick. And the hosts were rewarded for their efforts as they reduced the arrears on 86 minutes, Sheldrick's attempted clearance falling to the feet of substitute Dara Dada who returned the ball from distance and into the unguarded net. The Blues had renewed belief and they forced a series of corners as they went in search of an equaliser which duly arrived in the 90th minute as Campbell converted Jamie Calvin's low cross to send the home supporters into raptures.
However, Hertford were dealt a cruel blow as the contest moved into the fourth minute of added time after Northwood forced a third successive corner, skipper Carl Pearce flicking home Sabti's delivery via the post to break Blue hearts and seal what had looked like an unlikely win.
18 Northwood v Chipstead | Saturday 16th March 2019 I am inclined to agree with those who say the health of football is often a microcosm of society in general. Take the 1970s where austerity and economic hardship, combined with a wider societal malaise, fed into and fuelled the scourge of hooliganism that overshadowed events on the pitch. In more recent times, since 2010 and the onset of government austerity, we have seen riots in our capital city and wider social angst about the health of the nation. So the events of last weekend where, in separate incidents, Rangers full-back James Tavernier against Hibernian and Aston Villa's Jack Grealish in the West Midlands derby came face-to-face with aggressive thugs rightly caused alarm.
It raised pertinent questions about whether the ugly side of football, long thought to have been consigned to history in this country, ever went away – and if not why it has seemingly flared up again. It is vital, too, that we do as much to disconnect isolated incidents however from the urge – in the name of good-natured debate – to cause something of a moral panic. The majority of incidences such as these are, while unsavoury and rightly condemned, isolated in the main. They are individuals who do not deserve to be called football supporters. They embarrass and tarnish the millions of others who attend football matches and act responsibility.
Not to mention the immense ignominy they inflict on the teams they supposedly support. No right minded and law abiding supporter would condone such tempestuous behaviour. Everyone recognises that passions run high and football can, especially with local bragging rights and so much more at stake, encourage irrationality.
From the old-fashioned streaker to someone who sees their moment in the sun and decides to run onto the pitch, it's as old as the game itself. Minor irritations and harmless for the most part. But never must we allow a headline-grabbing minority from fuelling the long-established unsavoury narrative of football fans as tribalistic and who cannot be trusted to act responsibly. It feeds into the wider discourse often propagated that football is still in the dark ages while other sports such as rugby enjoy little to no segregation at matches.
It adds fuel to an already blazing inferno around the social demographic of those who attend football matches at a time when lower socio-economic groups in particular are already hardest hit when it comes to the cost of attending games.
In short, it's a dangerous narrative when removed from its right and proper context. Football'sproblem? Orisitsociety's problem? By Matt Ford
twitter.com/NorthwoodFC | www.northwoodfc.com 19 g s f Millions of fans attend games every weekend to little fanfare and without generating the headlines for good or bad, simply because they go to matches and return home at the end of them. By all means vilify the hooligan who overshadowed Birmingham City's loss to Aston Villa and bask in the poetic justice of Grealish keeping his composure when the urge would have been to clobber him, before scoring Villa's winner. Throw the book at the offender. Ban him from all grounds. Fine Birmingham City. And charge him with assault if you so wish. But let's retain a sense of perspective.
We should call out wrongdoing and dangerous behaviour where we see it, or else we risk it normalising it and permitting its spread. The nasty underbelly to recent incidents leaves a sour taste in the mouth, especially as it risks sanitising the customary end of season pitch invasion that greets success. Scenes of that nature provide one of the game's greatest joys for spectators, allowing them to indulge and feast on the carnival atmosphere at grounds throughout the land.
The authorities already, if the letter of the law is to be abided by, forbid these acts of spontaneity. They are the same powers that be who are dead set against standing on the terraces in any capacity, persistent standing or otherwise. They want the game to be as vanilla as possible, so for goodness sake let's not give them a valid reason for curtailing the enjoyment of others. That duly noted, we should also confront the wider social issues of why an individual decided to attend a football match, invade the pitch and attempt to cause serious harm to a player.
Violence has no place in the game or society goes the old adage, and we have the difficult task of making sense of it all.
The logic should prevail that those children watching at home or at St Andrews had it quickly relayed to them that behaviour like that is not to be tolerated. But without excusing the responsibility of the individual for his own actions, there are uncomfortable questions to be addressed in the weeks to come about the wider state of society. And if football really is society's great escape, a temporary stay of execution from the pressures of modern life, then we all have a responsibility to keep it civil. Because just as England's run to the semi-final of last year's World Cup showed, football can reflect positively on society and vice versa.
After all, we can all agree that memories like last summer demonstrated are preferable to the narrative of tragedy and the string of unsavoury moments that regrettably have run parallel to events on the pitch this season. Let's keep it that way.
@MattFord_NA Matt
WOODS REWIND NORTHWOOD 3 BEDFONT SPORTS 2 PICTURES: JAMES BROWN WORDS: ROBIN PIPER SATURDAY 2ND MARCH 2019 | BOSTIK LEAGUE | THE ACRETWEED STADIUM 20 Northwood v Chipstead | Saturday 16th March 2019
Northwood: Luke Sheldrick, Sam Jenkins, Miguel Matos, Kieran Asumadu-Sakyi, Dan Newton, Carl Pearce, Dan Pett (Zaied Sabti 63m), Chris Gosling, Kweku Lucan (Jabir Laraba 94m), Alex Witham, Tremayne Charles (Kyran Worrell 79m), Bedfont Sports: Matte Pierson, Tim Pitt, Jamie Richards, James Taylor, Albie Sheehan Cozens, Simo Mbonkwi, Sean McCormack, Perry Luckins, Scott Harris, Harrison Crawford, Abdul Temitope Abdeen MATCH REPORT Northwood made it three league wins out of four as they staged a stunning second half comeback to overhaul a two goal deficit and gain revenge for the defeat suffered at the hands of Bedfont back in November.
Woods started well as Chris Gosling's through- ball sent Kweku Lucan clear but the latter snatched at his shot and failed to trouble keeper Matte Pierson. But the early optimism faded as the Eagles took a 7th minute lead through Perry Luckins as he headed home a cross after a partially cleared corner. Woods went close to posting a quick riposte as a Matos free-kick picked out Carl Pearce, whose headed pass found Jenkins but his stretching header was wide of the target. Keeper Luke Sheldrick was left helpless on 31 minutes as Abdeen's deflected cross caught the wind and flew over the Northwood stopper to give Bedfont a two goal advantage.
Woods finished the opening period with a couple of half chances as Jenkins headed wide from a Tremayne Charles free-kick before the latter had his close-range shot charged down after good work from Dan Pett.
No doubt some stern words were spoken during the half-time break, and they looked to have had the desired effect as Northwood looked a different proposition upon the resumption. Woods immediately threatened the Eagles' goal through Pett and Lucan as they launched a series of incisive attacks. And it was no surprise as Northwood reduced the arrears on 52 minutes as Charles got round the back of the Eagles defence before squaring to Alex Witham, who finished with ease. The home side made a change just after the hour, with Zaied Sabti replacing Pett as the hosts continued to look for the equaliser.
Charles was proving a constant thorn in Bedfont's side and he created an opportunity for Witham, who miscued his shot before the latter spun smartly on a Asumadu-Sakyi pass and drew a fingertip save from Pierson.
Northwood kept up the pressure and they deservedly drew level on 71 minutes as Pierson was penalised for obstructing the on-rushing Charles, Witham converting from the penalty spot for his fifth goal in Woods colours. Kyran WorrellwasintroducedforCharlesasNorthwood searched for the winning goal and the substitute was almost in as he ran onto a Sabti through-ball but was denied by a last-ditch tackle. But Woods were not to be denied and in the second minute of added time Sabti ran onto Gosling's defence-splitting pass before calmly dispatching the ball beyond Pierson to complete the turnaround and put the seal on the proverbial'game of two halves'.
twitter.com/NorthwoodFC | www.northwoodfc.com 21
22 Northwood v Chipstead | Saturday 16th March 2019 ON THIS DAY P Te M D B R a 14 in re cl st W p ti g w ac h E ag Lu d fo sh ac N E Harrow & Wembley League Northwood 2 Roxonians 3 1968: Northwood suffered their first Harrow, Wembley & District League defeat of the season, when they were beaten 3-2 at Northwood Recreation Ground by Roxonians after leading 2-1. Northwood had the wind advantage in a goal-less first half. Billy Coombes, their R.A.F. sharp-shoot- er, was unlucky not to score at least once. The home team played better into the wind and took the lead when Harding neatly headed home a cross from full- back Brownlow.
Soon after Roxonians had equalised with a cracking goal from 25 yards, Northwood regained the lead, Paul Byrne brushing side two tackles before scoring from ten yards. Northwood looked well in command at this stage, but Roxonians drew level, and then scored the winner after a defensive mix-up. Northwood: Ray Byrne, Dave Byrne, Tommy Brownlow, Graham Harding, Len Kaufman, Dave Jackman, Barry Gould, Billy Coombes, Paul Byrne, Dave Gregory, Dennis Godley. London-Spartan League Northwood 1 Amersham Town 0 1985: Northwood secured two more London Spartan League points when they disposed of Amersham to complete the double over their seventh-placed opponents.
The only goal of the game came in the opening minute of the second half. Mark Nelhams set up the chance for little Derek Payne, and he turned well to sweep the ball home.
The goal livened Woods up but not surprisingly they failed to add to their score, failing to exploit the major possession they enjoyed. Northwood: Keith May, Derek Hobbs, Dennis Ryan, Mark Burridge, Gary Amer, Phil Boyle, Kevin Charamboulos, Derek Payne, Beano Wilson, Peter Nelhams, Bobby Bennett, sub: Viv James. ICIS League Division Three Northwood 2 Southall 1 1996: Northwood made hard work of beating bottom of the third divi- sion Southall in the ICIS League. Woods were without Bruce Sewell, who had re- turned to Yeading, but on the plus side, manager Steve Emmanuel had just signed Paul Webb from Hemel Hempstead.
The visitors battled all the way and Northwood never settled into any sort of form. Ken Lavender, in goal for Southall and an old Northwood favour- ite, made three excellent saves, two from Chris Gell and another from Colin Robinson. Woods finally got their noses in front just before half-time. Delisser fired over the cross and Robin- son headed home. Southall equalised when a free kick was not cleared and Creegan headed home in the 70th minute. Woods got their win- ner ten minutes later when Kevin Dobson scored after Lavender had blocked his first attempt.
The home side were then saved from sharing the spoils by keeper Carroll, who made a brilliant last minute save to deny Charlie Antwi.
Northwood: Lee Carroll, Vladimir Lazic, Richard Paul Byrne Derek Payne Paul Webb
twitter.com/NorthwoodFC | www.northwoodfc.com 23 Ken Green takes a look back at the Woods'fortunes on 16th March during the club's history Pratley, Sean Glynn, Jon Pettifer, Andre Delisser, Terry Benning, Chris Gell, Colin Robinson, Paul Masters, Paul Webb. Subs. Jerome Boadu, Kevin Dobson, Steve Jones. Ryman League Premier Division Ford United 3 Northwood 0 2004: The home side began quickly and the early pace was frantic. Ben Lewis headed wide under pressure from Rene Street after Rob Bullivant had only parried a Sammy Cooper strike from long-range. After 14 minutes, Poole played a ball forward and ran into Luke Evans on the edge of the box.
Sadly, the referee adjudged not only an illegal block by the Woods defender but also that it was inside the area. A penalty was the result and Glen Poole fired the home side in front. Things got worse just ten minutes later. A long kick from goalkeeper Jamie Lunan bounced over Chris Elsegood, and Ben Lewis seemed to climb on the Woods defender as he headed past a stranded Bullivant and into an empty net. Whatever chance there was of a comeback ap- peared to vanish another ten minutes later. This time it was a well-worked and superbly executed goal that proved the Woods undoing. A long ball was pumped in by John O'Sullivan, headed back across goal by Lewis and Alex Fiddes smashed home a volley just inside the post.
Early in the second-half a good flick from Nicholls again put Knight in on goal but although he beat Lunan again with his shot, defender Dean Chan- dler was able to clear his goalbound shot. Kwakye forced Lunan into another save with a deflected shot, but the final twenty minutes saw hardly any action.
Northwood: Rob Bullivant, Gary Meakin, Chris Elsegood, Rene Street, Luke Evans, Danny Julienne (Danny Yeoman), Christian Metcalfe, Kieran Knight, Mark Nicholls, Danny Yeoman (Ben Yiadom), Eric Kwakye (Alistair Heselton). Ryman League Div. One North Potters Bar 1 Northwood 0 2010: Northwood lost their unbeaten league record under new manager Mark Barnham when they slipped to a solitary goal defeat at Potters Bar. The game began at a blistering pace with early chances at both ends. Hugo Figueiredo sent over an inviting free-kick which was met by Peacock's head but his effort failed to trouble Scholars'goalkeeper Matt Bennett whilst Harry Smart latched onto a Sam Sharples'cross but his header sailed wide of the target.
At the other end Luke Croll saw his close- range header blocked by the Northwood defence. Woods had a great opportunity to open the scor- ing when Kyle Matthews'free-kick was knocked down by Peacock into the path of Page, but he failed to connect with the ball when well-placed and the danger was cleared. Having failed to seriously test the Scholars'rearguard after the break, Northwood's frustrations increased as a cross found its way to an unmarked Joe O'Brien, whose shot deflected in off the post to give Potters Bar the lead on 77 minutes. Woods searched for some firepower, but the visitors continued to be restricted to specula- tive efforts, debutant sub Jonny Daily shooting wide from distance before Smart's weak shot was comfortably gathered by Bennett.
Northwood: Mitch Swain, Danny Power, John Sonuga (Jonny Daily), Sam Sharples (Anton Lewis), Michael Peacock, Harry Smart, Kyle Matthews (Daryl Grimshaw-Campbell), Anthony Page, Leon Osei, John Christian, Hugo Figueiredo. Kyle Matthews Kieran Knight
24 Northwood v Chipstead | Saturday 16th March 2019 T oday we continue with our popular feature where we look back to events here at Northwood Park from exactly a decade ago. Dave Anderson was appointed as the Woods'new manager in December 2008 and he started that role well too, with the team in a play-off challenging position in fourth place.
Having just been pegged back to a 1-1 draw at second-placed Aveley the previous Monday, on Saturday 28th February 2009, the hard games continued as the Woods travelled again, this time to top-of-the-table East Thurrock United. An injury to Ryan Tackley in the warm- up meant a late call-up for Lee Holland into the right-back position with Danny Power switching to left-back but fluent football was at a premium in the early stages with plenty of free-kicks going to the home side. The Woods had to do plenty of defending from those set pieces and Max Cornhill was afforded a couple of free headers but he was unable to beat Mitch Swain in the Northwood goal.
Only Anthony Page went close for the Woods in the first-half with a header that flashed wide but two minutes into stoppage-time, Michael Peacock was adjudged to have tripped Martin Tuohy in the box and Kris Newby stepped up to make no mistake from the penalty spot. Northwood hoped for better things after the break but they continued to struggle against their physically stronger opponents and Swain was quickly off his line to smother Kurt Smith's effort while the same striker also shot wide after getting beyond the Northwood defence. Hugo Figueiredo was introduced to the Woods attack in place of Solomon Henry on the hour mark and the substitute drew a save out of Richard Wray in the home goal as they began to threaten and they were then thrown a lifeline when Elliott Gresham handled in the box and Northwood were awarded a penalty of their own.
Rob Ursell stepped up but Wray dived the right way and saved his spot-kick attempt. Having failed to take advantage, the Woods fell away in the closing stages and never got near breaching the Thurrock defence again. It was almost 2-0 in added time but Peacock made an acrobatic clearance off the line to deny Tuohy after he had lifted the ball over Swain.
So, a first defeat in fifteen league matches was a blow but it was only a narrow one against a side favourites to win the title so expectations were still hopeful when the Woods started March the following Tuesday night with another away game against fellow play-off hopefuls Waltham Abbey. TEN YEARS AFTER
twitter.com/NorthwoodFC | www.northwoodfc.com 25 n. g d Manager Dave Anderson had managed to bolster the attacking options with the signing of experienced striker Eugene Ofori from Boreham Wood, though he hadn't played for a couple of months and he teamed up with a fit-again Kyle Matthews up front.
However, the weather was horrible with rain and a driving wind making it difficult for any constructive football on a bumpy pitch. The Woods had the wind behind them in the first-half and thought they could take advantage of the fact that the home side had to put veteran goalkeeping coach Tony Tilbrook between the sticks after their keeper was injured in the warm-up.
It didn't quite work out that way with chances few and far between but Tilbrook produced one tremendous fingertip save to deny Gary Burrell and keep the scores level at half-time. Waltham Abbey rarely looked like a side in the top five of the table but against the elements the Woods also struggled to make an impact in the second- half. Substitute Hugo Figueiredo had one effort deflected into the arms of Tilbrook but the game appeared to be heading for stalemate. With a minute to go Marc Sontag's dipping long- range shot flashed just over the crossbar for the Abbey's last chance but then, in the ninetieth minute a deflected effort from John Christian looped up kindly to Burrell and his effort just had enough power to beat Tilbrook despite him getting a hand to it.
The Woods had just squeezed home 1-0 for three more important points. On Saturday 7th March the Woods were back at home against mid-table Redbridge who though some nineteen points below Northwood, they did have six games in hand so plenty to play for. Browsing through the programme for the match we learn that exciting winger Michael Gordon had left the club to join Croydon Athletic, a side much nearer his home of Tooting and that the Redbridge game was to be the last of the loan spell of Michael Peacock before returning to AFC Wimbledon.
But the match itself proved disappointing. Despite having plenty of chances and an impressive home debut from Eugene Ofori, the Woods couldn't quite find a way past a solid defence and found goalkeeper Charlie Hasler in good form. Hasler saved well to deny Gary Burrell and Ofori, Matthews put a good chance over the bar from close-range and Ofori also hit the post from a good strike. In the end it was two points dropped as Redbridge held on to a 0-0 draw. We will have more from events of a decade ago and the play-off challenge, Ten Years After, in our next matchday programme.
PHOTOS by JAMES BROWN Alan Evans looks back at Northwood events of a decade ago
Available for sponsorship ZAIED SABTI Available for sponsorship STEFAN POWELL 26 Northwood v Chipstead | Saturday 16th March 2019 Sponsored by Dave Gahan SCOTT DASH Sponsored by Terry Lawrence KEVIN LAWRENCE Available for sponsorship RICHARD ELDERFIELD Sponsored by Acre& Tweed ALICE ROLLINSON Sponsored by Terry Lawrence LUKE SHELDRICK Sponsored by CJLArmoured DiplomaticProtection CAOLAN DOYLE Sponsored by John Robertson ALEX WITHAM Sponsored by Acre& Tweed DAN NEWTON Sponsored by Acre& Tweed LEIGH STEVENS Sponsored by CJLArmoured DiplomaticProtection KERRAN LATAILLE Sponsored by CJLArmoured DiplomaticProtection KWEKU LUCAN Sponsored by Barncroft Wallpaper MATT COOPER Sponsored by CAS ConsultingLtd CARL PEARCE Sponsored by CJLArmoured DiplomaticProtection ZAIED SABTI Player Spons
for hip N LL twitter.com/NorthwoodFC | www.northwoodfc.com 27 ponsors 2018-19 Sponsored by Robin Piper SAM JENKINS Sponsored by Acre& Tweed IMRAN UCHE Sponsored by Acre& Tweed JAMIR LARABA Sponsored by The VosperBoys DAN PETT Sponsored by Stevenson BuildingServices BEN PATTIE Sponsored by Gerry Pimm KIERAN ASUMADU-SAKYI Sponsored by CJLArmoured DiplomaticProtection MIGUEL MATOS Sponsored by Acre& Tweed ANDREW OFOSU Sponsored by Graham Mann KYRAN WORRELL Sponsored by CJLArmoured DiplomaticProtection YAHYA EL-KHABOUCHE Sponsored by CJLArmoured DiplomaticProtection KIERAN ASUMADU-SAKYI Sponsored by Robin Piper CHRIS GOSLING Sponsored by Robin Piper CAMERON FERGUSON To sponsor a player please: l speak with any club official l email: enquiries@northwoodfc.com l visit: www.northwoodfc.com/squad.html Sponsored by Acre& Tweed TREY CHARLES
Woods RollCall 2018-19 League apps League sub Cups apps Cups sub Total apps League goals Cup goals Total goals Northwood career Cards apps goals Y R Antoine Akinola* 0 1 0 0 1 0 0 0 1 0 0 0 Luke Alfano* 2 0 2 0 4 1 0 1 4 1 1 0 Ben Andreos* 0 3 2 0 5 0 0 0 5 0 1 0 Kieran Asumadu-Sakyi 8 3 3 0 14 0 0 0 14 0 1 0 Trey Charles 11 0 0 1 12 2 0 2 12 2 0 0 Wilson Chingoka* 5 0 2 1 8 0 0 0 50 7 1 0 Ned Clarke* 3 2 6 2 13 0 1 1 16 1 2 0 Matt Cooper 13 1 9 2 25 1 1 2 25 2 2 0 Cameron Currie* 0 1 0 0 1 0 0 0 1 0 0 0 Keir Dickson* 3 5 3 2 13 0 0 0 22 1 1 0 Coalan Doyle 0 0 0 0 0 0 0 0 0 0 0 0 Yahya El-Khabouche 5 0 0 0 5 0 0 0 5 0 2 0 James Ewington* 8 0 4 0 12 10 4 14 12 14 0 0 Cameron Ferguson 4 2 4 2 12 0 0 0 12 0 2 0 Jamie Fulton 0 1 0 1 2 0 0 0 5 0 0 0 Jack Gibbs* 2 0 1 0 3 0 0 0 3 0 0 0 Chris Gosling 19 5 3 1 28 2 0 2 28 2 0 0 Ethan Holland* 0 1 0 0 1 0 0 0 1 0 0 0 Max Holland* 2 2 0 1 5 0 0 0 53 8 0 0 Sam Jenkins 22 2 5 2 31 3 0 3 31 3 5 0 Luke Jupp* 1 0 0 0 1 0 0 0 1 0 0 0 Jabir Laraba 6 6 1 0 13 1 0 1 13 1 0 0 Kerran Lataille 0 0 1 0 1 0 0 0 1 0 0 0 Kweku Lucan 14 11 6 1 32 2 1 3 32 3 1 0 Tom Massey* 1 1 0 0 2 0 0 0 2 0 0 0 Miguel Matos 17 3 4 1 25 0 1 1 25 1 2 0 Emmanuel Melford-Rowe* 2 1 2 2 7 0 0 0 7 0 3 1 Jonathan Moanda* 0 0 1 0 1 0 0 0 1 0 0 0 Alex Morgan* 1 0 0 0 1 0 0 0 1 0 0 0 Jon Munday* 4 3 1 0 8 0 0 0 26 1 0 0 Dan Newton 13 5 5 0 23 1 1 2 23 2 5 0 Hakim Nyariki 6 4 4 2 16 2 0 2 26 2 1 0 Brendan Ocran* 1 0 3 0 4 0 1 1 4 1 1 0 Andrew Ofosu 9 1 1 0 11 2 0 2 11 2 2 0 Ben Pattie 10 0 5 3 18 4 4 8 18 8 1 0 Carl Pearce 28 0 10 0 38 4 0 4 38 4 1 0 Dan Pett 17 1 2 3 23 3 1 4 23 4 1 0 Stefan Powell* 4 0 3 0 7 0 0 0 7 0 2 0 Zaied Sabti 4 7 1 0 12 4 1 5 12 5 0 0 Luke Sheldrick 30 0 11 0 41 0 0 0 41 0 1 0 Rhys Shirley-Clarke* 0 0 0 1 1 0 0 0 1 0 0 0 Jorome Slew* 7 0 1 0 8 3 0 3 8 3 1 0 Leigh Stevens 9 5 0 0 14 1 0 1 14 1 0 0 Karl Stevenson* 4 0 4 1 9 0 0 0 9 0 3 0 Sam Tring* 12 0 7 0 19 2 0 2 31 2 1 1 Imran Uche 12 0 1 0 13 2 0 2 13 2 0 0 Alex Witham 6 0 1 0 7 5 1 6 7 6 1 0 Kyran Worrell 5 10 2 4 21 2 3 5 22 5 1 0 28 Northwood v Chipstead | Saturday 16th March 2019
twitter.com/NorthwoodFC | www.northwoodfc.com 29 PARK LIFE The latest from Northwood FC FOLLOW WOODS ON TWITTER The club is continuing to seek to increase our media exposure across a number of areas, and one of these is Twitter. This is perhaps the quickest way to keep up with all the news and happenings from the Woods. All the news, whether it be new signings made by manager Scott Dash, or other items, were reported first on Twitter, so make sure you have an account, and keep an eye on @NorthwoodFC! ...AND ON FACEBOOK!
You can also keep up to date with happenings around the club by signing up to our Facebook account: @Northwoodfootballclub.
CLUB 1926 Just a reminder about our Club 1926 membership!"Club 1926"reflects the year that Northwood FC was formed, as we celebrate our proud history whilst looking forward to a bright future with the new management team. This premium membership, costing only £120 a year, includes the following benefits: • Season ticket to attend all home league fixtures • Player sponsorship • Pre-match, half-time & full-time hospitality for a game of your choice – all in the boardroom (post-match hospitality includes beers and wines only up to 5.30 p.m.) • Acknowledgment in the matchday programme and on the digital media board • P.A.
acknowledgement Interested? Download the application form from the website, or speak to Ian Barry or Alan Evans. WOODS COMMUNITY DAY The club's annual Community Day will this year take place on Saturday 13th April.
The day will start with our Under 6s Festival of Football in the morning, followed by the Bostik League fixture against Bracknell Town. The now- traditional"One Club"photo will be taken prior to the match. Please encourage all your friends and family to attend; match admission will be Pay What You Can. ACTIVE IT MAN OF THE MATCH Ged O'Loughlin of Active IT is kindly sponsoring the Man of the Match award for each home game this season, and we are grateful for his support. The Man of the Match for the last home Bostik League fixture, against Bedfont Sports a fortnight ago, was Kieran Asumadu-Sakyi, who is pictured here receiving his award after the game.
RESULTS & FIXTURES 2018-19 Tue 24 Jul KODAK 1st XI (F) L 0-2 Mon 30 Jul Harefield United (F) W 3-1 Wed 1 Aug COCKFOSTERS (F) W 6-0 Wed 8 Aug Uxbridge (F) W 3-1 Thur 16 Aug NORTHWOOD XI (F) L 1-3 Mon 20 Aug Camberley Town L 1-4 Thur 30 Aug Potters Bar Town (LC) L 2-4 Thur 6 Sep BRIMSDOWN (FAYC) W 5-0 Mon 10 Sep Aldershot Town L 0-1 Mon 17 Sep Colney Heath (FAYC) L 1-2* Thur 11 Oct HAYES &YEADING UNITED D 2-2 Wed 17 Oct Wealdstone W 4-3 Thur 25 Oct POTTERS BAR TOWN L 1-3 Thur 8 Nov WEALDSTONE L 0-3 Thur 15 Nov UXBRIDGE (MSYC) W 2-0 Thur 22 Nov BEDFONT SPORTS L 0-3 Thur 6 Dec HAMPTON & RICHMOND B L 1-2 Thur 13 Dec HANWELL TOWN (MSYC) L 0-1 Thur 10 Jan CAMBERLEY TOWN L 0-5 Thur 17 Jan ALDERSHOT TOWN L 1-4 Wed 23 Jan Hayes &Yeading United L 2-4 Mon 11 Feb Bedfont Sports L 0-4 Wed 27 Feb Hampton & Richmond Boro L 4-5 Mon 4 Mar Staines Town P-P Thur 14 Mar STAINES TOWN HOME Thur 21 Mar Potters Bar Town Away * after extra time UNDER 18's 30 Northwood v Chipstead | Saturday 16th March 2019 SAVETHE CHILDRENYOUTH LEAGUEWEST DIVISION Including 26.2.19 P W D L F A Pts Bedfont Sports 11 10 1 0 43 14 31 StainesTown 12 7 1 4 37 26 22 CamberleyTown 8 7 0 1 34 10 21 Potters BarTown 9 5 4 0 20 14 19 AldershotTown 9 4 1 4 21 19 13 Wealdstone 13 3 2 8 27 36 11 Hampton & Richmond Borough 9 2 1 6 14 30 7 Hayes &Yeading United 11 1 3 7 24 45 6 Northwood 12 1 1 10 12 38 4 AshfordTown (withdrawn) 0 0 0 0 0 0 0 TONIGHT!!
TONIGHT!! TONIGHT!!
twitter.com/NorthwoodFC | www.northwoodfc.com 31 N ts 31 22 21 19 13 11 7 6 4 A group of people each paying £49 to own a non-League football club and make every decision? For now, you'll have to file the majority of us under sceptical. Among the promises on the OWNAFC website, once the decision of which club to takeover has been voted on, subscribers can expect to: Make new signings, hire and fire staff, negotiate contracts, set admission prices, full financial control, select the squad, plan training sessions and make history. Owners will call the shots via an app on their mobile phones.
The NLP understands Northern Premier League Premier Division club Hednesford Town – who are up for sale and debt free – are the target, with OWNAFC founder Stuart Harvey having already attended games and met officials.
In an interview with BBC Sport, Harvey explains his vision of allowing people to live out their dream of owning a football club and taking the game back to the people."It replaces the boardroom nonsense we see at many clubs with the people that matter,"he says. There's nothing wrong with that and a glance across English football's landscape shows there is a lot to be desired when it comes to some of the ownership of clubs in this country. The eagle-eyed will point out that an online community taking on a team is essentially an updated version of MyFootballClub, who took over Ebbsfleet United in 2008.
Again the promise was the chance to live out the real life version of Football Manager. Membership numbers topped 27,000, initially it saved Fleet and there was an FA Trophy win at Wembley. But, with no vote on the actual picking of Liam Daish's team – the big selling point – and perhaps the lack of a star name club, renewals dwindled. Eventually the Kent club were running on empty, bargaining with clubs who had sell-on fees with players, like Stevenage with Michael Bostwick, to bring in quick revenue before they eventually dropped out of Non-League's top flight in 2013 on the brink of non- existence before being taken over again.
Harvey says it is,"… giving people a second club to grow to love – for the football fan who is out priced in the modern game."If it is Hednesford, what about their fans? Suddenly the big decisions, all the decisions, are being decided by a majority vote by people who have probably never heard of the Pitmen, despite their illustrious Non-League past. How much they pay to watch their team, who signs, who doesn't, and, potentially, who plays can be signed off at the click of a button by somebody on the other side of the world waiting in the queue at McDonalds for a burger.
While those who follow football from the top, where anything outside of the Manchester Uniteds, Liverpools, Real Madrids and Barcelonas barely exists, Non-League football maybe does seem a bit inconsequential and somehow less important.
But it matters. These clubs are part of people's lives. Football at this level isn't a joke. They may be fewer in numbers, but to supporters those three points on a Saturday mean just as much in the Evo- Stik Premier as they do in the Premier League. For players, what happens on and off the pitch can impact the rest of their career. It's a responsibility that will hopefully be impressed on any owners should it go through.
Running a football club through a mobile phone isn't as straightforward as it sounds. There are rules and regulations to be adhered to and if it goes the same way as MyFC, what's to hold the interest long-term. Any takeover will have to be passed off by the authorities and you'd hope robust questions are asked and business plans are poured over. A football club as a plaything will make many people uncomfortable. Maybe it will work and others will follow. As the headline on OWNAFC's website asks,'Do you have what it takes to run a real football club?' Time will certainly tell.
TALKING POINT MATT BADCOCK ByThe Non-League Paper's
32 Northwood v Chipstead | Saturday 16th March 2019
twitter.com/NorthwoodFC | www.northwoodfc.com 33 BOSTIK LEAGUE ROUND-UP Bracknell Town v Tooting & Mitcham Cheshunt v Egham Town Marlow v Ashford Town Molesey v Chalfont St Peter Northwood v Chipstead South Park v Hayes & Yeading Utd Uxbridge v Hanwell Town Waltham Abbey v Bedfont Sports Ware v FC Romania Westfield v Hertford Town TODAY'S FIXTURES Runaway leaders, Hayes & Yeading United, started last weekend's fixtures fourteen points clear at the top, but visitors Marlow were the last side to defeat them in the league, back in November.
Marlow struck again, Kameron English giving them a half time lead, and the same player made it 0-2 with 61 minutes on the clock to record a famous double. Second placed Bracknell Town have been in good form of late, and it took only 17 minutes for Liam Ferdinand to put them ahead at Hanwell Town. But the Geordies drew level in the second half through Jeremiah Maja, and then going ahead through Louis Bircham to chalk up a good victory. Cheshunt were quick off the mark, Jason Hallett taking only seven minutes to open the scoring at Chipstead – and that was the only goal of the game.
Westfield travelled to Tooting and Mitcham United, and opened the scoring late on through Aaron Watson from the spot – but Danny Bassett found a last gasp equaliser to ensure that each side got a point. It only took Ware three minutes to take the lead at Ashford Town through Albert Adu, and Dave Cowley doubled that lead from the spot just before the break. Leigh Rose effectively ended the contest seven minutes into the second half, although Gurkan Gokmen did get a consolation for the Tangerines just before the end. Supporters at Chalfont St Peter saw 64 minutes without a goal, but had two to celebrate by 66, Ryan Debattista giving Saints the lead only for Rob Clarke to equalise almost immediately for visitors Waltham Abbey.
The lead was restored in the seventy-fourth minute through Michael Kalu, but there was another twist, an own goal seeing the Abbotts equalise. The parity lasted one minute, Kalu getting his second, and Adam Morris surely made it comfortable when he scored from the spot four minutes from time – but there was still time for Abbey to pull another back through Rimmell Daniel. It wasn't enough, and the Saints edge it by a 4-3 margin. Bottom side Egham Town took the lead early on against Uxbridge at Runnymede, Joseph Morrison with the goal after 15 minutes. They couldn't hold onto that lead until the break, however, Luke Maguire equalising, and in the second half Matthew Woods put the away side ahead.
The Sarnies did level through Alexandre Miranda Amorim with 13 minutes remaining. Molesey travelled to FC Romania, the home side winning 2-0 thanks to Bogdan Ungureanu finding the net twice midway through the second half. Bedfont Sports beat South Park 4-0, Perry Luckins putting the hosts ahead just after the quarter hour, and it was two midway through the second half when Charlie Postance also found the net. And Sports grabbed two more in the closing stages through Simo Mbonkwi.
Leaguetable Including 1.3.19 P W D L F A Pts Hayes & Yeading 30 23 4 3 109 28 73 Bracknell Town 29 17 8 4 82 39 59 Marlow 29 17 7 5 51 22 58 Cheshunt 30 16 8 6 56 37 56 Westfield 30 16 6 8 58 42 54 Ware 30 13 9 8 68 45 48 Tooting & Mitcham 29 13 9 7 52 41 48 Waltham Abbey 30 15 1 14 49 49 46 Northwood 30 13 6 11 58 57 45 Ashford Town 30 13 5 12 48 54 44 Hanwell Town 30 11 9 10 59 60 42 Chipstead 30 12 4 14 49 54 40 Bedfont Sports 30 11 6 13 61 61 39 Chalfont St Peter 30 8 11 11 42 48 35 Uxbridge 30 9 6 15 42 63 33 FC Romania 30 9 3 18 37 72 30 Hertford Town 30 5 9 16 44 67 24 South Park 30 6 4 20 35 74 22 Molesey 28 5 6 17 24 57 21 Egham Town 29 2 5 22 20 74 11
34 Northwood v Chipstead | Saturday 16th March 2019 Fixtures/Results 2018- Date Opponents Venue Result Gate Lge. pos. AUGUST Sat 11 TOOTING & MITCHAM UNITED HOME W 4-3 148 4 Sheldrick Stevenson Matos Chingoka Tr Sat 18 FC Romania Away W 3-1 80 2 Sheldrick Stevenson Matos Nyariki Tr Sat 25 LONGLEVENS (FACP) HOME W 3-1 107 - Sheldrick Stevenson Cooper Nyariki Tr Mon 27 Uxbridge Away L 1-4 108 6 Sheldrick Stevenson Matos Nyariki Tr SEPTEMBER Sat 1 WALTHAM ABBEY HOME L 0-2 122 7 Sheldrick Stevenson Cooper Alfano Ma Sat 8 KINGS LANGLEY (FAC1Q) HOME D 0-0 229 - Sheldrick Stevenson Cooper Gosling And Tue 11 Kings Langley (FAC1QR) Away L 1-3 230 - Sheldrick Stevenson Cooper Gosling And Sat 15 Bracknell Town Away L 1-2 268 12 Sheldrick Gibbs Cooper Gosling Tr Tue 18 BURY TOWN (VT1) HOME W 2-0 62 - Sheldrick Gibbs Cooper Chingoka Tr Sat 22 MOLESEY HOME W 6-1 113 8 Sheldrick Jenkins Cooper ΠChingoka G Tue 25 Hayes & Yeading United Away L 0-6 180 10 Sheldrick Jenkins Cooper Nyariki Tri Sat 29 WARE HOME D 2-2 137 11 Sheldrick Jenkins Cooper Powell Tr OCTOBER Sat 6 Westfield Away W 2-1 60 7 Sheldrick Jenkins Cooper Powell Ne Tue 9 Wingate & Finchley (MCC1) Away D 0-0* 81 - Sheldrick Newton Cooper Powell Tr Sat 13 Dunstable Town (FATP) Away L 0-2 152 - Sheldrick Newton Cooper Ferguson Tr Tue 16 AFC Hayes (MSC1) Away W 3-0 34 - Sheldrick Stevenson Cooper Powell Tr Sat 20 SOUTH PARK HOME D 2-2 122 9 Sheldrick Newton Cooper Powell Trin Tue 23 Felixstowe & Walton United (VT2) Away L 1-3 165 - Sheldrick Newton ΠCooper Powell Tr NOVEMBER Sat 3 ASHFORD TOWN HOME W 3-0 111 8 Sheldrick Jenkins Cooper Newton Trin Tue 6 Harrow Borough (MSC2) Away L 1-3 73 - Sheldrick Jenkins Matos Newton Tr Sat 17 HERTFORD TOWN HOME D 1-1 147 10 Sheldrick Jenkins Cooper Asumadu-Sakyi Tr Sat 24 Chipstead Away W 3-2 65 8 Sheldrick Jenkins Cooper Asumadu-Sakyi Tr Tue 27 Bedfont Sports Away L 0-3 56 9 Sheldrick Jenkins Cooper Gosling Tr DECEMBER Tue 4 HAREFIELD UNITED (MCC 2) HOME W 6-0 58 - Sheldrick Moanda Matos Asumadu-Sakyi U Sat 8 Egham Town Away W 3-1 84 8 Sheldrick Jenkins ΠCooper Asumadu-Sakyi U Sat 15 HANWELL TOWN HOME D 2-2 108 7 Sheldrick Jenkins Cooper Stevens Uch Wed 26 UXBRIDGE HOME D 1-1 134 10 Sheldrick Newton Matos Uche Mu Sat 29 Marlow Away L 0-3 158 11 Sheldrick Jenkins Newton Uche Mu JANUARY Sat 5 CHESHUNT HOME L 1-2 91 12 Sheldrick Jenkins ΠMatos Newton Mu Tue 8 CHALFONT ST PETER HOME L 0-1 93 13 Sheldrick Jenkins Matos Newton U Sat 12 Waltham Abbey Away W 1-0 96 12 Sheldrick Jenkins Matos Stevens U Sat 19 Ware Away W 3-2** 94 10 Sheldrick Jenkins Matos El-Khabouche U Sat 26 WESTFIELD HOME L 1-3 103 10 Sheldrick Newton Matos Asumadu-Sakyi U FEBRUARY Tue 5 HAYES & YEADING UNITED HOME L 1-2 167 11 Sheldrick Newton Matos Asumadu-Sakyi U Sat 9 Tooting & Mitcham United Away D 1-1 180 12 Sheldrick Jenkins ΠMatos El-Khabouche U Tue 12 South Park Away W 4-1 52 10 Sheldrick Jenkins Matos El-Khabouche Uch Sat 16 FC ROMANIA HOME W 4-1 131 10 Sheldrick Jenkins Matos Stevens ΠNew Tue 19 AFC Hayes (MCC3) Away W 3-1 43 - Sheldrick Jenkins Cooper Asumadu-Sakyi Ne Sat 23 Ashford Town Away L 1-2 89 11 Sheldrick Newton Jenkins El-Khabouche U MARCH Sat 2 BEDFONT SPORTS HOME W 3-2 116 10 Sheldrick Jenkins Matos Asumadu-Sakyi Ne Sat 9 Hertford Town Away W 4-3 134 9 Sheldrick Jenkins Matos El-Khabouche Ne Sat 16 CHIPSTEAD HOME Sat 23 Chalfont St Peter Away Sat 30 EGHAM TOWN HOME APRIL Sat 6 Hanwell Town Away Sat 13 BRACKNELL TOWN HOME Sat 20 Cheshunt Away Mon 22 MARLOW HOME Sat 27 Molesey Away * won on penalties ** opponent own goal Is "The Isthmian Football League strongly suppor forms of discrimination.
Accordingly any form o faith, age, ability or any other form of (Th
twitter.com/NorthwoodFC | www.northwoodfc.com 35 018-19 ingoka Tring Pearce Œ Slew Jupp Pattie EwingtonŽ Melford-Rowe Lucan Cooper Nyariki Nyariki Tring Pearce Lucan Chingoka Pattie Ewington Œ Slew  Melford-Rowe Massey Gosling Nyariki Tring Pearce Lucan Chingoka Pattie Œ Ewington  Melford-Rowe Clarke Dickson Gosling Nyariki Tring Pearce Lucan Chingoka Pattie Ewington Œ Slew Dickson Clarke Gosling Alfano Massey Tring Slew Gosling Chingoka Ewington Dickson Andreos Nyariki Currie Gosling Andreos Pearce Jenkins Alfano Clarke Ewington Matos Chingoka Pattie Worrell Gosling Andreos Pearce Jenkins Alfano Clarke Ewington Matos Pattie Shirley-Clarke Ferguson Gosling Tring Pearce Jenkins Alfano Œ Slew Ewington Matos Lucan Dickson Clarke hingoka Tring Pearce Slew Ferguson Clarke Ewington  Dickson Nyariki Matos Jenkins hingoka Gibbs Pearce Œ Slew Œ Ferguson Clarke Ewington Ž Dickson Lucan Andreos Gosling Nyariki Tring Pearce Slew Gosling Ferguson Ewington Dickson Lucan Andreos Fulton Powell Tring Pearce Melford-Rowe Ferguson Morgan Ewington  Sabti Lucan Newton Matos owell Newton Pearce Lucan Gosling Clarke Ferguson Matos Dickson Nyariki  Akinola Powell Tring Pearce Lucan Nyariki Clarke Ferguson Ocran Dickson Melford-Rowe Stevenson erguson Tring Pearce Lucan Nyariki Clarke Ocran Dickson Pattie Pett Jenkins Powell Tring Pearce Jenkins Pett Clarke Œ Pattie Œ Ocran Œ Melford-Rowe Worrell Nyariki Powell Tring Œ Pearce Lucan Pett Clarke Pattie Œ Ocran Dickson Ferguson Jenkins Powell Tring Pearce Lucan Nyariki Melford-Rowe Pattie Dickson Clarke Ferguson Worrell Newton Tring Œ Pearce Nyariki Powell Pattie  Pett Lucan Matos Ferguson Dickson Newton Tring Munday Ferguson Asumadu-Sakyi Pattie Worrell Œ Lucan Cooper Fulton Pett madu-Sakyi Tring Pearce Stevens Pett Pattie Ofosu Œ Lucan E Holland Worrell madu-Sakyi Tring Pearce Stevens Pett Pattie Ofosu Œ Worrell  Lucan Gosling Munday Gosling Tring Pearce Stevens Pett Pattie Ofosu Worrell Asumadu-Sakyi Lucan M Holland madu-Sakyi Uche Pearce Pett Œ Gosling Pattie  Ofosu Lucan Œ Cooper Œ Worrell Œ M Holland madu-Sakyi Uche Pearce Pett Gosling Œ Pattie Ofosu M Holland Worrell Newton Œ Stevens tevens Uche Œ Pearce Pett Gosling Pattie Œ Ofosu Worrell Lucan Newton M Holland Uche Munday Pearce Stevens Gosling Ofosu Pett Œ Lucan Laraba Jenkins Nyariki Uche Munday Pearce Nyariki Gosling Ofosu Pett M Holland Matos Stevens Laraba Newton Munday Pearce Asumadu-Sakyi Gosling Ofosu Pett Laraba Sabti Worrell Lucan Newton Uche Pearce Asumadu-Sakyi Nyariki Laraba Sabti Charles Gosling Stevens Worrell tevens Uche Pearce Pett Œ Gosling Charles Laraba Worrell Munday Newton Sabti habouche Uche Pearce Pett Œ Gosling Lucan Œ Laraba Charles Munday Asumadu-Sakyi Sabti madu-Sakyi Uche Munday Pett Gosling Lucan Laraba Charles Œ Worrell Stevens Ofosu madu-Sakyi Uche Pearce Sabti Œ Gosling Ofosu Lucan Charles Worrell Stevens Pett habouche Uche Pearce Stevens Pett Lucan Witham Charles Worrell Newton habouche Uche Œ Pearce Stevens Gosling Œ Charles Witham Œ Worrell Laraba Œ Sabti Lucan evens Œ Newton Pearce Œ Labara Gosling Lucan Witham Œ Charles Œ Sabti Worrell Asumadu-Sakyi madu-Sakyi Newton Pearce Lataille Laraba Sabti Œ Witham Œ Worrell Œ Charles Lucan Pett habouche Uche Pearce Pett Gosling Sabti Œ Witham Charles Lucan Laraba Worrell madu-Sakyi Newton Pearce Pett Gosling Lucan Witham  Charles Sabti Œ Laraba Worrell habouche Newton Pearce Œ Pett Gosling Lucan Œ Witham Œ Charles Laraba Sabti Œ Isthmian Football League Respect Statement ngly supports the FA statement that there should be a zero tolerance approach against racism and all y any form of discriminatory abuse whether it be based on race or ethnicity, sexual orientation, gender, ther form of abuse will be reported to The Football Association for action by that Association." (The FA 0800 085 0508 / Kick it Out 020 7253 0162) Key: goalscorer Œ own goal + sub 1 sub 2 sub 3 yellow card red card
NORTHWOOD CHIPSTEAD Ž Ž MATCH OFFICIALS REFEREE: Steven Rea ASSISTANT: Chris Fernandes ASSISTANT: James Barry NEXT HOME GAME Saturday 30th March EGHAM TOWN Kick-off 3.00 p.m. LUKE SHELDRICK (GK) ROB PARTINGTON (GK) SAM JENKINS MATT COOPER CARL PEARCE © MIGUEL MATOS DAN NEWTON IMRAN UCHE YAHYA EL-KHABOUCHE CHRIS GOSLING KIERAN ASUMADU-SAKYI TREY CHARLES ALEX WITHAM KWEKU LUCAN DAN PETT JABIR LARABA ZAIED SABTI KYRAN WORRELL JAMIE FULTON KERRAN LATAILLE Manager: Scott Dash Manager: Antony Williams TAYE ASHBY-HAMMOND MATT WARREN MICHAK STANIC-STEWART DEAN HAMLIN SAM PAGE © ANTHONY OAKS SAM BELL NATHAN AYLING IZZY BADEMOSI SAM CLAYTON DAN MOODY ALLAN TAIT TOMMY SMITH OLIVER THORNTON JEREMY BOAKYE IBITAYO OYEBOLA