AGRICULTURE 2019 - University of Melbourne
Page content transcription
If your browser does not render page correctly, please read the page content below
"It's an industry that allows you
                                              to be in the office some portion
                                                of the week, and to spend the
                                            remainder of the week out in the
                                              field. I think it really allows you
                                             to have a practical element and
                                              a more theoretical element in a
                                                                     workplace."
                                              Patrick McCarthy (Australia)
                                                     Bachelor of Agriculture

    CONTENTS

    Why agriculture?                    3
    Bachelor of Agriculture             4
    Enhance your study                 10
    Your network                       11
    Your campuses                      12
    Scholarships                       14
    Access Melbourne                   15
    Your career                        16
    Next steps                         17
    Pathways to professional careers   19
    Admissions                         20
    Entry requirements                 21
    Get started now                    22

2
WHY AGRICULTURE?

The world's population is expected to grow to 9.7 billion by 2050. Increasing global wealth will grow
demand for clean, safe food and fibre production. At the same time, a changing climate and declining
environmental health means agriculture must become more sustainable.

BE IN DEMAND                                                      AGRICULTURE AT                                  WHAT DO I STUDY?
Agriculture is one of Australia's fastest                         MELBOURNE                                       In first year, you will complete eight core
growing industries and was the largest                            The Bachelor of Agriculture is an applied       subjects, gaining a solid foundation
contributor to Australian economic growth                         science degree, designed to teach you           in agricultural science with studies
in 2017.Q This is expected to continue in                         how the physical, chemical and biological       in biology, natural environments,
response to growing demand for food and                           sciences impact on plant and animal             agricultural production and life sciences.
fibre from Asia. Graduates with degrees                           growth, breeding and health. In first year,
in agriculture are highly sought after, with                                                                      In second year, you will become familiar
                                                                  you will gain a broad understanding of
around five jobs per graduate and a 90 per                                                                        with the field of agriculture. You will begin
                                                                  agricultural science, before developing
cent employment rate – that's 12–15 per                                                                           working towards a major by selecting
                                                                  a deeper understanding of the issues in
cent higher than other degrees.W                                                                                  electives that align with your interests
                                                                  agriculture and how these drive agricultural
                                                                                                                  and serve as prerequisites for major
                                                                  businesses and decision-making.
                                                                                                                  subjects. You will also be able to spend a
BE WORK-READY                                                     Most classes are taught at the University's     semester learning at our Dookie campus.
Agriculture students develop practical                            main campus in Parkville, with
                                                                                                                  In third year, you will complete your
skills across plant and soil science, animal                      opportunities throughout the degree to
                                                                                                                  major, continue to develop your skills and
science and agricultural economics. They                          study at our Dookie agricultural campus
                                                                                                                  knowledge with specialised electives and
graduate with sophisticated knowledge                             and working farm in the Goulburn Valley,
                                                                                                                  undertake a project-based core subject
of agricultural production from scientific,                       about two hours' drive north of Melbourne.
                                                                                                                  that will prepare you for professional
economic, environmental and ethical                                                                               practice in agriculture.
                                                                  You will develop the skills and knowledge
points of view.
                                                                  to apply new-generation technologies like
                                                                                                                  Students who complete the pathway
If you wish to gain an understanding of                           drones, sensors and big data analysis to
                                                                                                                  program, the Diploma in General Studies,
how we can harness natural processes to                           agriculture, and communication, teamwork
                                                                                                                  will be eligible for substantial credit
sustainably feed our growing population,                          and other interpersonal skills vital in the
                                                                                                                  towards their Bachelor of Agriculture
improve natural resource management                               21st century scientific workforce.
                                                                                                                  degree (see page 20 for more information).
and contribute to Australia's growing
agricultural industry, studies in
Agriculture may be an ideal choice.
                                                                  COURSE STRUCTURE
                                                                  The Bachelor of Agriculture consists of up to
                                                                  24 subjects, usually taken over three years
                                                                  of full-time study (equivalent to 300 credit
                                                                  points in total, with most subjects equal to
                                                                  12.5 points). Part-time study is available.

                                                                                                                  Find out more
                                                                                                                      fvas.unimelb.edu.au/bag

                                                                                                                      facebook.com/FVASunimelb

                                                                                                                      instagram.com/FVASunimelb

                                                                                                                      twitter.com/FVASunimelb
Q Australian Bureau of Agricultural and Resource Economics, 2017.
                                                                                                                      youtube.com/FVASunimelb
W AG Institute Australia, 2015 analysis of Graduate Careers Australia data.

                                                                                                                                                                  3
FIRST YEAR

    LEARN THE CONCEPTS                                      UNDERSTAND THE
    AND CONTEXT OF                                          AGRICULTURAL
    AGRICULTURAL SCIENCE                                    INDUSTRY
    In the first year of the Bachelor of                    You will explore world food supply
    Agriculture, you'll develop a solid                     and demand and the development of
    foundation in agricultural science. Initially           agriculture globally and in Australia.
    you will study a common curriculum                      You'll learn about environmental and
    designed in consultation with industry                  market conditions that govern the nature
    and employers to give graduates a broad                 of agricultural activity in Australia, along
    understanding of all areas of agriculture               with the key elements of farming and
    – so that ultimately, regardless of which               farm businesses that determine the
    major or subjects you pursue, you'll have               success of these endeavours.
    firm foundational knowledge on which to
    base your specialist expertise.                         You'll develop an understanding of
                                                            whole-farm performance analysis, and
                                                            how agricultural value chains change farm
    LEARN SCIENCE IN AN                                     products in order to meet consumer needs.
    APPLIED CONTEXT                                         This provides you with an understanding
    First-year subjects are designed to teach you           of Australia's agricultural context and the
    how the physical, chemical and biological               position it occupies on a global scale.
    sciences impact sustainability, plant and
    animal growth, breeding and health.
                                                            GET TO KNOW YOUR
    Key concepts in physics, chemistry,                     PEERS
    mathematics and data management
    build your understanding of earth and                   Bachelor of Agriculture students form
    soil science, water and climate issues,                 a relatively small and close-knit group.
    and plant and animal biology. Physics                   Sharing a curriculum and extracurricular
    and chemistry help to offer insight into                programs, as well as our focused teaching
    agricultural science.                                   practice, will give you opportunities
                                                            to develop lasting friendships and
                                                            connections that last beyond the
                                                            conclusion of your studies.

                                                            Our students come from diverse
                                                            backgrounds across Australia and
                                                            overseas with interests in a range of fields
                                                            including farming, veterinary medicine,
                                                            sustainable plant production, research,
                                                            natural resource management and more.

    SAMPLE COURSE PLAN – BACHELOR OF AGRICULTURE YEAR 1, ALL MAJORS
                                                                     Foundations of Agricultural   Biology of Cells and
             Semester 1          Agriculture in Australia                                                                     Natural Environments
                                                                     Sciences 1                    Organisms
    Year 1
                                 Genetics and the Evolution         Foundations of Agricultural
             Semester 2                                                                            Plant Production Systems   Animal Production Systems
                                 of Life                            Sciences 2

4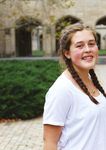 Chris Potts graduated with a Bachelor of
 Agriculture in 2007 and is now Regional Manager
     Milk Supply for Fonterra in northern Victoria,
  helping producers to optimise their businesses.

    "My real pleasure is pulling apart a business and
 understanding it, trying to understand how much a
  farm produces. I currently manage a team of eight
people, and there are not that many roles where you
 get that kind of experience this early in your career."

             BACH E LO R O F
             AG RI CULTURE
             Duration
             3 years full time
             Part time available
             (domestic students only)

             Campus
             Parkville
             Optional practical semester at Dookie

             Entry
             February (Semester 1)

             Entry requirements
             Domestic students
             Minimum entry 2019: ATAR 70.00, IB 25

             International students
             International applicants will need to
             meet the academic admission and
             English language requirements. See:
             futurestudents.unimelb.edu.au

             Prerequisite subject study areas
             English and mathematics
             For full details of entry requirements and
             information for other qualifications visit:
             coursesearch.unimelb.edu.au

             Contact hours (first year, full time)
             Approximately 16–22 hours per week plus
             independent study time of approximately
             20 hours per week
             CRICOS: 037228G

                                                           5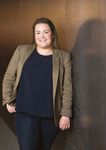 SECOND YEAR                                                                                                                                             #28
                                                                                                                                         in the world for
                                                                                                                                     Agriculture and Forestry
                                                                                                                                 – QS World University Rankings by Subject 2018

    CHOOSE A MAJOR                                                    The Dookie Semester is open to students                           ••    Plant Health and Improvement
                                                                      in all majors, and will particularly benefit                      ••    Principles of Brewing
    When you choose a major, you can                                  those who've had limited hands-on
                                                                                                                                        ••    Resource Management Economics
    consider the option of spending a                                 agricultural experience before starting
                                                                      the Bachelor of Agriculture. See page 8.                          ••    Vine to Wine
    semester at the Dookie regional
                                                                                                                                        ••    Water for Sustainable Futures.
    campus, in the Goulburn Valley.
                                                                      ELECTIVES AVAILABLE TO                                            AGRICULTURAL
    In second year of the Bachelor of
    Agriculture, you'll have the opportunity
                                                                      ALL MAJORS INCLUDE:                                               ECONOMICS
    to pursue your interests by selecting one                         ••   Agribusiness Marketing and Value Chains
                                                                                                                                        In the Agricultural Economics major, you
    of three majors:                                                  ••   Animal Disease Biotechnology 1 and 2                         will study subjects in economics, resource
    ••   Agricultural Economics.                                      ••   Animal Welfare and Ethics                                    and farm management, and value chain
                                                                      ••   Applied Animal Behaviour                                     analysis. You will be well equipped to
    ••   Plant and Soil Science                                                                                                         analyse agricultural systems from an
                                                                      ••   Applied Animal Reproduction
    ••   Production Animal Science.                                                                                                     economic perspective, and be able to
                                                                           and Genetics
                                                                                                                                        provide management advice in this context.
    Summaries and sample course plans for all                         ••   Applied Crop Production and
    majors can be found on the following pages.                            Horticulture                                                 The major allows you to select from a
                                                                      ••   Australia in the Wine World                                  broad range of subjects including plant,
    If you elect to take up the Dookie                                                                                                  animal and soil health and production;
    experience in Semester 2 you'll be able                           ••   Comparative Nutrition and Digestion
                                                                                                                                        natural resource and water management;
    to observe first-hand a wide variety of                           ••   Enterprise Management                                        brewing and viticulture; sustainability
    farming activities including cropping,                            ••   Farm Management Economics                                    and change management. You will apply
    livestock and dairy management,                                   ••   Industry Internship                                          this knowledge in the economic analysis
    horticulture and viticulture enterprises,                                                                                           of agribusinesses in third-year subjects,
    as well as support industries such as                             ••   Innovation Change and
                                                                           Knowledge Transfer                                           including the Agricultural Economics
    irrigation management, logistics and                                                                                                capstone subject, Applied Farm
    food processing operations.                                       ••   Irrigation and Water Management
                                                                                                                                        Economic Analysis.
                                                                      ••   Managing Production Animal Health

     SAMPLE COURSE PLAN – BACHELOR OF AGRICULTUREQ
     MAJOR IN AGRICULTURAL ECONOMICS
     Year 1     Semester 1 and 2           All students share first year subjects; see page 4 for details.

                                                                                                                          Biochemistry in Agricultural
                Semester 1                 Agricultural Economics                 Microbiology in Agriculture                                                    Elective
                                                                                                                          Systems
                Semester 2
                                           Principles of Soil Science             Elective                                Elective                               Elective
     Year 2     (Parkville campus)
                Alternative
                                           Ecology and Grazing                                                                                                   Applied Crop Production and
                Semester 2                                                        Enterprise Management                   Principles of Soil Science
                                           Management                                                                                                            Horticulture
                (Dookie campus)

                Semester 1                 Farm Management Economics              Elective                                Elective                               Elective
     Year 3
                                           Professional Practice for              Applied Farm Economic                   Resource Management
                Semester 2                                                                                                                                       Elective
                                           Agriculture                            Analysis                                Economics

         Core Agricultural subjects                Major subjects              Elective subjects

    Q This is a sample course plan only. Subjects offered may change from year to year. You will be advised of current subject offerings prior to subject selection and enrolment.

6
PLANT AND SOIL
SCIENCE
In the Plant and Soil Science major, you
will study subjects in soil biology and
management, and in plant health for
growth and production.

You will gain a detailed understanding of
the drivers of plant industries and how
management strategies and breeding can
optimise yield and product quality.

The Plant and Soil Science major will
equip you to address issues in plant health
and sustainable agriculture, with subjects
in ecology, water and soil management,
                                                                                                                            Hayley Purbrick graduated from the
plant growth and nutrition. It will provide                                                                          Bachelor of Agriculture in 2005 and worked
you with a strong understanding of                                                                                        in Ernst & Young's corporate tax team
agronomy: the science of using plants for                                                                            before re-joining Tahbilk Winery, where she
food, fuel, fibre, and land reclamation.                                                                                            is the Environment Manager.
Agronomy is fundamental to most fields of
agriculture and leads to a range of careers.                                                                                   "The Bachelor of Agriculture is a diverse
                                                                                                                        degree with a multitude of opportunities. Just
Students in the Plant and Soil Science                                                                                   remember every opportunity starts and ends
major may choose to spend Semester 2 of                                                                                 with a person – so get that degree but use it as
their third year based at the University's                                                                              a chance to meet people in the industry, make
Dookie campus in the Goulburn Valley,
                                                                                                                                   friendships and see where it leads."
one of Australia's key regions for the
horticultural, dairy, cropping and
associated industries.

 SAMPLE COURSE PLAN – BACHELOR OF AGRICULTUREQ
 MAJOR IN PLANT AND SOIL SCIENCE
 Year 1     Semester 1 and 2           All students share first year subjects; see page 4 for details.

                                                                                                                      Biochemistry in Agricultural
            Semester 1                 Agricultural Economics                 Microbiology in Agriculture                                                    Plant Growth Processes
                                                                                                                      Systems
            Semester 2                                                        Crop Production and
                                       Principles of Soil Science                                                     Elective                               Elective
 Year 2     (Parkville campus)                                                Management
            Alternative
                                       Ecology and Grazing                                                                                                   Applied Crop Production and
            Semester 2                                                        Enterprise Management                   Principles of Soil Science
                                       Management                                                                                                            Horticulture
            (Dookie campus)
                                                                              Plant Health and                        Irrigation and Water
            Semester 1                 Soil Management                                                                                                       Elective
                                                                              Improvement                             Management
 Year 3
                                       Professional Practice for
            Semester 2                                                        Elective                                Elective                               Elective
                                       Agriculture

    Core Agricultural subjects                 Major subjects              Elective subjects

Q This is a sample course plan only. Subjects offered may change from year to year. You will be advised of current subject offerings prior to subject selection and enrolment.

                                                                                                                                                                                           7
SECOND YEAR

    PRODUCTION ANIMAL SCIENCE
    In the Production Animal Science                                  You will gain a detailed understanding of                         agricultural context. You will apply this
    major, you will study subjects in animal                          animal production industries, and how                             knowledge in a range of third-year topics
    biology, genetics and breeding, nutrition,                        management strategies can optimise                                including animal disease, production and
    physiology, health and welfare.                                   growth and product quality.                                       growth, behaviour and welfare, including
                                                                                                                                        this major's capstone subject, Production
    Students who complete this major will                             In the Production Animal Science major,                           Animal Physiology.
    be well equipped to study the University                          you will follow your shared first year
    of Melbourne's Doctor of Veterinary                               curriculum with subjects designed
    Medicine degree, with an applied                                  to develop your understanding of
    knowledge of animal science.                                      biochemistry and microbiology in an

     SAMPLE COURSE PLAN – BACHELOR OF AGRICULTUREQ
     MAJOR IN PRODUCTION ANIMAL SCIENCE
     Year 1     Semester 1 and 2           All students share first year subjects; see page 4 for details.

                                                                                                                          Biochemistry in Agricultural           Animal Physiology and
                Semester 1                 Agricultural Economics                 Microbiology in Agriculture
                                                                                                                          Systems                                Growth
                Semester 2                                                        Ecology and Grazing
                                           Principles of Soil Science                                                     Elective                               Elective
     Year 2     (Parkville campus)                                                Management
                Alternative
                                           Ecology and Grazing                                                                                                   Applied Crop Production and
                Semester 2                                                        Enterprise Management                   Principles of Soil Science
                                           Management                                                                                                            Horticulture
                (Dookie campus)
                                           Applied Reproduction and
                Semester 1                                                        Production Animal Health                Elective                               Elective
                                           Genetics
     Year 3
                                           Professional Practice for              Production Animal
                Semester 2                                                                                                Elective                               Elective
                                           Agriculture                            Physiology

        Core Agricultural subjects                 Major subjects              Elective subjects

    DOOKIE SEMESTER
    Students undertaking any of the majors                            Scholarships are available to facilitate                          The Enterprise Management subject
    may choose to spend Semester 2 of their                           the move to Dookie, and accommodation                             will allow you to further develop your
    second year living and studying at the                            costs are low relative to a similar                               understanding of the industry via weekly
    Dookie campus. This option is known as                            standard of accommodation in the city.                            farm enterprise visits. You will identify
    the Dookie Semester, and will give you                            Students may also choose to improve                               the inputs and resources necessary for
    the opportunity to learn while immersed                           their practical experience through                                a successful enterprise and develop
    in an agricultural context.                                       activities and skills-based training                              skills in business planning, performance
                                                                      qualifications.                                                   monitoring and reporting.

     SAMPLE COURSE PLAN – BACHELOR OF AGRICULTUREQ
     ALL MAJORS, DOOKIE SEMESTER
                Dookie Semester            Ecology and Grazing                                                                                                   Applied Crop Production and
     Year 2                                                                       Enterprise Management                   Principles of Soil Science
                (Semester 2)               Management                                                                                                            Horticulture

        Core Agricultural subjects                 Major subjects              Elective subjects

    Q This is a sample course plan only. Subjects offered may change from year to year. You will be advised of current subject offerings prior to subject selection and enrolment.

8
THIRD YEAR

APPLY YOUR                                     PROFESSIONAL PRACTICE
AGRICULTURAL                                   FOR AGRICULTURE
KNOWLEDGE                                      This subject will give you the opportunity
In the third year of the Bachelor of           to apply the theoretical and practical
Agriculture, you will further develop          knowledge you acquired during your
specialised knowledge through your major.      Bachelor of Agriculture degree to analyse
You'll work with students from other           large-scale challenges confronting
specialisations to apply your skills to find   agricultural industries.
solutions to real-world agricultural issues.
                                               You will examine different perspectives
                                               and propose options for improvements in
COMPLETE YOUR MAJOR                            current issues like:

You will complete your major via two           ••   Adoption of new technologies
capstone subjects: in-depth classes            ••   Animal welfare
in which you will learn to apply theory
and judgement developed during your            ••   Chemical use
major to diagnose common issues and            ••   Environmental sustainability
design management interventions for
                                               ••   Water management.
agricultural enterprises. On completing
these subjects, you will be able to            You will work individually and in small
demonstrate your ability to address            groups with peers from other majors
issues in your area of expertise.              to apply your range of knowledge in
                                               value chain analysis, animal health
                                               and nutrition, plant growth or water
BUILD 21 ST CENTURY                            management and improvements relevant
WORKPLACE SKILLS                               to the industry.
Modern agricultural and scientific             You will apply a 'systems thinking'
workplaces require high levels of              approach to problems – considering
communication and collaboration                the complete context of an agricultural
between people with specialised skills         enterprise, including relevant scientific,
and different backgrounds. Employers           environmental, economic, social and
seek workers with strong teamwork,             political factors.
communication, networking and
leadership skills. In the Bachelor of          You will also develop your skills in
Agriculture, you'll have opportunities to      gathering and interpreting evidence,
practise presenting problems, learning         teamwork, and oral and written
how to approach difficult workplace            communication.
situations, and showcasing your work                                                                "There's no one career path; you
to industry. In the third-year subject                                                           can change your career a hundred
Professional Practice for Agriculture,                                                        times… from soil science to plants to
you will address issues important to                                                         marketing. On the other side there are
the productivity and sustainability of                                                         the animals, with veterinary science
agricultural industries individually and in                                                     and animal health, production and
collaboration with a team.
                                                                                            nutrition. The scale of agriculture is just
                                                                                            amazing and I think there's a career for
                                                                                                                      everyone in it."

                                                                                                     Rhiannan McPhee (Australia)
                                                                                                           Bachelor of Agriculture

                                                                                                                                          9
ENHANCE YOUR
     STUDY

     University life is not just about going to class   INTERNSHIPS                                     VOLUNTEERING
     and studying for exams. The best way to
     make the most of your time on campus is by         Local and international internships provide     OPPORTUNITIES
     taking advantage of all that the University        you with the opportunity to integrate the       There are many volunteering
     of Melbourne has to offer. Opportunities           knowledge and skills you have developed in      opportunities available. They are a great
     include complementary academic study,              your course with genuine work experience.       way to work on your communication
     options for exchange and study abroad and          In addition to developing job-ready skills,     skills, learn new things outside your study
     student clubs and societies.                       you will improve your knowledge of how          area, and add valuable experience to
                                                        science and technology is applied in            your resume.
                                                        different organisations and explore potential
     STUDY ABROAD AND                                   career paths. We encourage our students
     EXCHANGE                                           to consider placements or internships           STUDENT CLUBS AND
                                                        throughout their degree to gain important       SOCIETIES
     We encourage all Bachelor of Agriculture           experience in industry, and we will advertise
     students to undertake part of your                 these regularly through our channels. You       Joining a club or society is a great way
     degree overseas. By doing so, you can              will also be able to enrol in a research or     to continue some of the extracurricular
     immerse yourself in a different social,            internship subject during your third year.      activities you already love, find a new
     cultural and intellectual scene, with                                                              interest or meet like-minded friends from
     the chance to add an international                                                                 within or outside of your degree.
     perspective to your studies. You can               INDUSTRY SEMINARS
                                                                                                        The University has over 200 clubs and
     study overseas either as an exchange               AND EVENTS                                      societies, so find those that fit your
     student or a study abroad student.
                                                        There are many opportunities to network         interests, join up and get involved!
     mobility.unimelb.edu.au                            and build connections while you're at
                                                        university, and it's never too early to
                                                        start thinking about your career. You           MENTORING
                                                        will be able to develop job preparedness        Connect with a mentor who will share
                                                        and interview skills and meet industry          their experience of transitioning to work,
                                                        representatives at events in the second         advise you on career options and help
                                                        and third years of your degree.                 you build your professional networks.

10
YOUR NETWORK

When you join the University of Melbourne, you will gain access to a network of agricultural experts,
industry representatives, employers, mentors and peers via our staff, student and alumni. From the day you
start, you will be part of a community of people passionate about the future of agriculture.

YOUR TEACHERS                                                 YOUR PEERS                                   YOUR ALUMNI
As Australia's leading university,Q                           The University of Melbourne's                At Melbourne, you'll have
Melbourne attracts outstanding                                agriculture cohort is a tight-knit           opportunities to grow your network
academic staff who come to                                    group of around 200 students.                via alumni at industry events and
collaborate, learn and teach with the                         Student society social events, sports,       special guest lectures. If you opt for
very best. You will be taught by some                         agricultural competitions, activities        the Dookie Semester (see page 8), you
of the country's foremost experts,                            and the opportunity to study at              will have the chance to work directly
known globally for their contribution                         Dookie will help you to form long-term       with a mentor. In recent years our
to the agricultural industry. You really                      friendships and networks. You'll also        graduates have joined employers
can't help but be inspired.                                   gain access to the University's wide         including Agriculture Victoria, NAB,
                                                              range of societies, with interests as        ANZ, Fonterra, Murray Goulburn,
                                                              diverse as drones and robotics, wine,        Warakirri Cropping, Rural Bank, Rabo
                                                              chess and community service.                 Bank, Stock and Land, Swan Hill
                                                                                                           Chemicals and Perfection Fresh.

YOUR CITY                                                     YOUR FACILITIES
Melbourne is both a key market for                            Agricultural teaching facilities at the
fresh food and a centre for science                           University's Parkville city campus are
and professional services that                                being upgraded in 2018 to provide
contribute to agriculture. Major                              brand new labs, learning and social
businesses and organisations in                               spaces in 2019. Dookie campus
the city include biotechnology and                            accommodation and teaching
other research, agricultural finance,                         spaces have recently been upgraded,
trade, sales, food processing and                             allowing you to learn agriculture
distribution. Around half of our                              in a farming context without
agriculture graduates work in                                 sacrificing comfort.
metropolitan areas.

Q Academic Ranking of World Universities 2017 and Times Higher Education World University Rankings 2018.

                                                                                                                                                    11
PARKVILLE
          CAMPUS

          Parkville is the University of
          Melbourne's main campus, just
          north of the heart of the city.

          The Parkville campus is home to a range
          of world-class teaching facilities, which
          will soon include a new Western Edge
          Biosciences teaching building on Royal
          Parade. This building will be an active
          and flexible learning environment,
          designed specifically for students in the
          biological sciences. Housing purpose-built
          wet and dry teaching labs, and various
          formal and informal learning spaces, the
          building allows for several classes to run
          simultaneously within the same area.

          With a rich facade and a welcoming
          nature-based design, the layout will
          blend interior and exterior spaces. The
          impressive landscape design references
          the University's historical System Garden,
          which will be visible from the informal
          areas inside.

          Elsewhere on Parkville campus, you will
          have access to libraries, cafes, study
          spaces and gardens. The campus also
          hosts a range of student activities, clubs,
          sport and seminars.

                                  Dookie
     VICTORIA

                       Parkville
                         Melbourne CBD

12
DOOKIE
CAMPUS

The University of Melbourne's
Dookie campus is an agricultural
facility set on the tranquil rolling
hills between Shepparton and
Benalla in Victoria, Australia.

Situated on 2440 hectares, the campus
includes a small community housing
students, teaching staff, over 5000
merino sheep, a robotic dairy, a working
winery and brewery, an orchard and a
natural bush reserve.

It has played a key role in the
development of agriculture and
agricultural teaching and learning in
Australia since 1886 and it remains an
important centre of research, teaching
and technology development that is
helping to shape the future of agriculture
in Australia.

Dookie's main student accommodation
and teaching facilities have recently
been upgraded to a high standard,
with modern kitchens, bathrooms and
group and individual learning spaces for
Bachelor of Agriculture students.

fvas.unimelb.edu.au/dookie

                                             13
SCHOLARSHIPS

     The Melbourne Scholarships
     Program is one of the most
     comprehensive and generous
     in Australia. With over 1200
     scholarships available for new
     and current students – such as
     the $30 000 William Allen Stewart
     Scholarship for domestic and
     international undergraduate
     agriculture students – it's more
     than likely there is one that you're
     eligible for.

     For many of our undergraduate
     scholarships we'll assess your eligibility
     when you apply for your course, so
     you don't need to put in a separate
     application.

     Check out what's available and find the
     right scholarship for you at:

     scholarships.unimelb.edu.au

     Emily Webb-Ware is supported in her
     Agriculture studies by the prestigious William
     Allen Stewart Scholarship, which is worth up to
     $30 000 over three years.
     "I can't express how incredible it has been to
     receive such support. This scholarship has meant
     that I do not have to work as much to cover my
     living expenses, so I can use my time to study or
     do things to progress my career instead."

14
ACCESS
MELBOURNE

Access Melbourne is the University                              HOW TO APPLY
of Melbourne's equity program                                   Lodge a Special Entry Access Scheme
for domestic students.                                          (SEAS) application via VTAC at
                                                                vtac.edu.au for one or more of the
It can help you gain a place in the                             following Access Melbourne categories:
Bachelor of Agriculture, or one of our
other undergraduate degrees, even if                            ••    Disadvantaged financial background
your ATAR is below the selection rank                           ••    Applicants from rural or isolated areas
normally required for an offer (subject to
                                                                ••    Under-represented school
course prerequisites). You may also be
eligible for guaranteed entry or an Access                      ••    Difficult circumstances
Scholarship.                                                    ••    Disability or medical condition
                                                                ••    Non-English speaking background
We also have scholarships and grants
that can ease the financial load, and a                         ••    Recognition as an Indigenous
housing program to get you securely                                   Australian
settled close to campus.                                        ••    Mature-age consideration
                                                                      (non-school leaver entry pathway).
In 2018, 30 per cent of our domestic
undergraduate students were eligible for                        access.unimelb.edu.au
Access Melbourne, and demonstrated
that, because of personal circumstances,                        PATHWAY TO
their ATAR was not fully reflective of their
real potential.Q                                                AGRICULTURE:
                                                                DIPLOMA IN
                                                                GENERAL STUDIES
ACCESS SCHOLARSHIPS
                                                                The Diploma in General Studies (DiGS)
Approximately 200 Access Melbourne                              is a one-year pathway into a University
students every year also receive an                             of Melbourne undergraduate degree for
allowance of $5000 per year (paid in                            domestic students. It combines subjects
half-yearly instalments) for the normal,                        from the University's bachelors degrees,
full-time duration of the course, and                           enabling you to build the skills to achieve
every Indigenous student who enrols in                          at university while living in a close-knit
Semester 1 2019 is guaranteed one of                            and supportive community at our Dookie
these scholarships.                                             agricultural campus.
We also offer a tuition waiver of up to                         If you are eligible for Access Melbourne at
$30 500 for 10 high-achieving Access                            the time you apply for the diploma, you
Melbourne students per year. Plus, if                           gain a guaranteed place in our Agriculture,
you live in regional Victoria or interstate,                    Science, Commerce, Design or Biomedicine
the University will reserve a place in a                        undergraduate degrees, provided you
residential facility close to our Parkville                     meet study score requirements and subject
campus for the first year of your studies.W                     prerequisites. For Agriculture, a pass mark
                                                                of 50 in all DiGS subjects is required.

                                                                Students who enter the Bachelor of
                                                                Agriculture via DiGS do so with one
                                                                year's credit.

                                                                fvas.unimelb.edu.au/digs

Q Percentage is based on start-year intake.
W The offer does not include the cost of the accommodation. Places are limited, so apply early to avoid disappointment.

                                                                                                                          15
YOUR
     CAREER

     With important input from                       ••   Rural finance officer: determine the         ••   Soil scientist: contribute to research,
     industry experts and potential                       viability of businesses applying for              more efficient water use or advanced
                                                          loans and advise on financial planning            fertiliser development.
     employers, our curriculum
     focuses on developing graduate                  ••   Sales and marketing manager:                 ••   Orchard manager: develop budgets,
                                                          analyse the viability of new markets
     agricultural scientists who are                      or products, build relationships and
                                                                                                            work with marketers, supervise field
     work-ready from day one.                                                                               teams and oversee the production
                                                          develop marketing strategies.                     line to deliver fresh fruit to market.
     Our graduates find work all along
     the value chain of agriculture and its          ANIMAL PRODUCTION                                 RESEARCH AND POLICY
     supporting industries and agencies:
                                                     Animal production relies on skills in             Agriculture is a fundamentally scientific
     ••   Research that improves outputs and         and knowledge of animal physiology,               and increasingly knowledge-based
          sustainability                             growth and nutrition, health and disease,         industry. The industry interacts closely
                                                     welfare science and behaviour. Students           with all levels of government, and
     ••   Farm inputs like seeds and fertilisers
                                                     who complete the major in Production              government policies influence the
     ••   On-farm advising                           Animal Science can consider a range of            sustainability of agriculture. Meanwhile,
     ••   Production of food and fibre               interesting careers that may include:             there is a demand for a highly skilled
                                                                                                       researchers in government, universities
     ••   Post-farm processing and marketing         ••   Animal nutritionist: improve livestock       and the private sector. These types of
     ••   Government and industry policy.                 growth and productivity                      roles include:

     For examples of companies and                   ••   Animal health or welfare officer: help to    ••   Agricultural researcher: follow your
     organisations where our graduates have               enforce the law and educate the public            agriculture degree with a career
     gained employment, see Your Alumni,             ••   Quarantine officer: maintain                      adding to the sum of scientific
     page 11.                                             biosecurity, keeping Australia and                knowledge, starting with an honours
                                                                                                            or masters research project
                                                          other countries disease-free
                                                                                                       ••   Government policy adviser: apply
     AGRICULTURAL AND                                ••   Pharmaceutical company
                                                                                                            your understanding of agriculture to
     RESOURCE ECONOMICS                                   representative: inform producers of
                                                                                                            help government balance programs,
                                                          the latest medical advancements and
                                                                                                            regulations and priorities
     Economic analysis is vital to the                    how and when to use them
     profitability and success of agricultural                                                         ••   Extension officer: explain the latest
                                                     ••   Feedlot manager: combine the above
     businesses. The industry relies                                                                        scientific research to individual farmers
                                                          skills to run an efficient, profitable
     on economic modelling, business                                                                        and businesses, and help them to find
                                                          and ethical operation.
     planning and other skills developed                                                                    technical solutions to issues
     in the Agricultural Economics major.                                                              ••   International development officer or
     Professionals in these areas help individual    PLANTS AND SOIL                                        financial aid adviser working in the
     producers and businesses maintain profits                                                              private sector.
     and adapt to changing environmental and         Agronomy is the science of producing and
     business climates. Professionals in this area   using plants for food, fuel, fibre and land
     combine agricultural science and economic       reclamation. The major most closely aligned
     knowledge to deliver tailored solutions to      with this field is Plant and Soil Science. Work
     challenging issues. Roles include:              is available in the areas of plant genetics,
                                                     plant physiology, meteorology and soil
     ••   Farm management consultant: advise         science. Roles include:
          farmers on business decision-making
          based on your analysis of costs,           ••   Agronomist: advise producers on
          margins and commodity prices                    maximising the usefulness of their land
     ••   Commodity trader: analyse market           ••   Catchment manager or environmental
          conditions and commodity sales and              advisor: improve sustainability and
          buying strategies                               environmental health

16
YOUR NEXT                                                                               Secondary
STEPS                                                                                  school (VCE)

                                                                                       Bachelor of
                                                                                       Agriculture

                                                                                        Doctor of
Graduate study is an investment                                                         Veterinary
in your future. Choose Melbourne,                                                        Medicine
and join the best and brightest
students to pursue your passion
and develop your career.

HONOURS
Honours is an optional fourth year
of study where you'll draw together
your previous studies and focus your
knowledge, skills and intellect on original
research. Honours can further prepare
you for employment, or for a research
higher degree.

GRADUATE STUDY
We believe that personal satisfaction
and career success are inextricably
linked. That's why we encourage you
to pursue your passion and become
a master of your chosen field through
specialist graduate study following your
undergraduate degree.

In the competitive global employment
market, a graduate qualification sets
you apart as someone who is looking to
advance and lead, who has the skills and
knowledge to succeed. Through graduate
study you will learn how to be a leader
in your field, and open up a wide range
of career opportunities and earning
potential.

                                                      "The Bachelor of Agriculture gives me so many more
                                                 opportunities in the future once I am a vet or if I decide to
                                                 go on a different pathway. It's not even something to fall
                                              back onto – it's such a big industry at the moment and one
                                              of the fastest-growing industries. Everyone needs food and
                                              fibre, and I'm hoping I'll be able to combine my agricultural
                                                       and vet knowledge at the other end of my studies."

                                                                           Wendy Parish (Australia)
                                                Bachelor of Agriculture, Doctor of Veterinary Medicine

                                                                                                                 17
YOUR NEXT
     STEPS

     SPOTLIGHT ON                                                    GUARANTEED ENTRY                                                 MORE GRADUATE
     AGRICULTURAL                                                    Pathways based on your secondary                                 OPTIONS
     SCIENCES                                                        school and university performance Q                              Bachelor of Agriculture graduates may
                                                                     In addition to making you an                                     also pursue further study through:
     GRADUATE DEGREES                                                undergraduate course offer, the
                                                                                                                                      ••    Master of Biotechnology
                                                                     University can also guarantee you a place
     Master of Agricultural Sciences                                 in the graduate course of your choice,                           ••    Master of Economics
     This graduate degree allows you to                              so you'll have the added security of
     specialise in agribusiness, animal                                                                                               ••    Master of Environmental Science
                                                                     knowing a place is reserved for you. If you
     science, crop production or food security                       complete secondary school in Australia,                          ••    Master of Forest Ecosystem Science
     and develop further in-depth knowledge                          guaranteed entry is available for most                           ••    Master of Public Health
     to advance your career.                                         graduate degrees, depending on the
                                                                     ATAR/notional ATAR you achieve.                                  ••    Master of Public Policy and
     Master of Agribusiness                                                                                                                 Management
     Aside from three one-week intensives,                           Pathways based on university                                     ••    Master of Science (BioSciences)
     this degree is online, allowing you to gain                     performance only
     a further qualification while working                                                                                            ••    Master of Urban Horticulture
                                                                     Guaranteed pathways to graduate
     away from the city.
                                                                     study are available to all students who                          See the page opposite for some popular
     Master of Food Science                                          complete their undergraduate degree at                           career pathways from Agriculture.
     The Master of Food Science combines                             the University of Melbourne. Eligibility                         The University also offers a range of other
     food chemistry, safety, processing and                          is based on your performance in your                             graduate degrees outside the agricultural
     quality with research and professional                          undergraduate degree, and completion                             sciences field. For a full list of our graduate
     training to allow you to develop delicious,                     of prerequisite subjects (if any).                               degrees and entry requirements visit:
     safe food for domestic markets or export.
                                                                                                                                      coursesearch.unimelb.edu.au

     DOCTOR OF VETERINARY
     MEDICINE PATHWAY                                                  ATA R O F                                      A guaranteed place in the graduate degree
                                                                       99.90+                                         of your choice, subject to meeting the prerequisites.
     If you wish to progress into the Doctor                                                                          The guarantee applies to our professional entry
     of Veterinary Medicine (DVM) from the                                                                            masters degrees, including the University's flagship
     University of Melbourne's Bachelor                                                                               graduate degrees such as the Juris Doctor (Law), Doctor
     of Agriculture you must complete the                                                                             of Medicine, Master of EngineeringW and Master of
     Production Animal Science major. If you                                                                          Architecture.E
     successfully complete the Bachelor of                                                                            No minimum grade is required in your
     Agriculture, including all subjects in the                                                                       undergraduate degree.
     Production Animal Science major, you'll                                                                          You may also be eligible for the Melbourne Chancellor's
     be eligible to apply for entry into the DVM.                                                                     Scholarship for your undergraduate degree.

     Selection is on the basis of academic
     merit, based on results from the last two                         ATA R O F                                      You may be eligible for a range of other guarantees,
     years of tertiary study.                                          94.00–                                         including for the Master of Teaching, Master of
                                                                       99.85                                          International Relations and Master of Food Science.
                                                                                                                      To see all your options, go to:
                                                                                                                      futurestudents.unimelb.edu.au/guaranteed-entry

     Q The guaranteed entry pathways above are available to domestic and international students who complete an Australian Year 12 or the International Baccalaureate (IB) in Australia in 2018.
       Eligible students must enrol in a University of Melbourne undergraduate degree immediately following Year 12, or be granted a deferral by the University.
     W Domestic students applying for the Master of Engineering, Information Systems or Information Technology who complete a University bachelors degree and meet course entry
       requirements with a weighted average mark of at least 65% are guaranteed a CSP regardless of their ATAR.
     E Some exclusions apply. For the list of applicable courses, see: futurestudents.unimelb.edu.au/guaranteed-entry

18
PATHWAYS TO
PROFESSIONAL
CAREERS

Did you know that, on                              AGRICULTURAL                                     RESEARCH                               VETERINARY
average, Australians                                 SCIENCE                                                                                MEDICINE
with a graduate degree                               DIPLOMA IN                                 UNDERGRADUATE                            UNDERGRADUATE
earn $26 000 more                                 GENERAL STUDIES Q                                DEGREE                                   DEGREE
than those with a                                               1 year
                                                                                                 Bachelor of Agriculture
bachelors degree?Q                                                                                                                       Bachelor of Agriculture,
                                                                                                                                         Biomedicine or Science
And many employers                                                                                        3 years
                                                    UNDERGRADUATE
prefer to promote those                                DEGREE                                                                                       3 years
with a postgraduate
qualification.
                                                      Bachelor of Agriculture
                                                                                             HONOURS GRADUATE
                                                                                                      DEGREE
                                                                2 years
                                                                                                 1 year             2 years             GRADUATE DEGREE
The University of Melbourne
offers a true graduate school
experience, with over 400                          GRADUATE DEGREE                                                                   Doctor of Veterinary Medicine
                                                                                               Master of          Doctor of
courses to choose from                          Master of Agricultural Sciences               Philosophy         Philosophy
including law, engineering,                                 1.5–2 years                       1.5–2 years         3–4 years                       3-4 yearsQ
medicine, architecture,
psychology and teaching –
just to name a few!
                                                        YOUR CAREER                                YOUR CAREER                               YOUR CAREER
A professional graduate                             Agricultural consultant                            Researcher                                Veterinarian
degree can be a life-changing
option, equipping you with                     Entry requirements                           Entry requirements                      Entry requirements
specialised cognitive and                      • An undergraduate degree in any             • Students aspiring to graduate         • An undergraduate agriculture,
technical skills – and an                        discipline, or equivalent, or a              research can complete either            biomedicine or science degree,
                                                 minimum of six years' documented             an honours year or a masters            including at least one semester
internationally recognised                       relevant professional work                   degree with a substantial research      of study in both general/cellular
qualification.                                   experience.                                  component equivalent to at least        biology and biochemistry.
                                                                                              25 per cent of one year's full-time
                                               • In ranking applications, the                                                       • A personal statement including
Flexibility and choice are at                                                                 study following their undergraduate
                                                 Selection Committee will consider                                                    details of relevant work experience
                                                                                              degree.
the heart of our academic                        prior academic performance, and,                                                     (up to 500 words).
                                                 if relevant, professional experience.      • In the Faculty of Veterinary and
program. We've provided                                                                       Agricultural Sciences, the minimum
                                                                                                                                    • See page opposite for some popular
you with some examples                         • Successful applicants whose                                                          career pathways from Agriculture.
                                                                                              entry standard is H2A (75%), or
                                                 undergraduate degree is in a cognate                                                 For a full list of our graduate degrees
of popular pathways here,                                                                     equivalent.
                                                 discipline (such as agriculture) may                                                 visit:
but these are just a small                       receive up to one semester credit          futurestudents.unimelb.edu.au/
                                                                                                                                    coursesearch.unimelb.edu.au/grad
                                                 towards the masters.                       info/research
sample of the hundreds of                                                                                                           fvas.unimelb.edu.au/dvm
undergraduate and graduate                     fvas.unimelb.edu.au/magsci
                                                                                                                                    Q Duration depends on your undergraduate
study combinations you can                     Q The Diploma in General Studies is a                                                  degree. An accelerated pathway (three
follow. Which means you can                      pathway into the Bachelor of Agriculture
                                                 and a number of other undergarduate
                                                                                                                                      years of study followed by three years of
                                                                                                                                      graduate study) is available for graduates
ensure your pathway will set                     degrees at Melbourne. Students who enter                                             of the University of Melbourne Bachelor
                                                 Agriculture via the diploma the diploma                                              of Science (Animal Health and Disease
you up to be the specialist that                 enter their course with a year's credit.                                             major – Veterinary Bioscience). See
employers need.                                                                                                                       website for further details.

To view our full suite of
graduate courses, visit:
coursesearch.unimelb.edu.au/grad

Q Postgraduate Destinations 2015, Graduate Careers Australia.

                                                                                                                                                                                   19
ADMISSIONS

                                              HOW TO APPLY                                  NON-SCHOOL LEAVER
                                              Domestic students                             ENTRY PATHWAY
                                              Domestic students applying for an             As a non-school leaver, you may not have
                                              undergraduate course must submit an           a recent study history and therefore
                                              application through the Victorian Tertiary    may not meet the standard entry
                                              Admissions Centre (VTAC). Domestic            requirements for the course of your
                                              students studying overseas must also          choice. The non-school leaver entry
                                              apply through VTAC.                           pathway provides mature-age applicants
                                                                                            and those who are not entering direct
                                              If you are applying via Access Melbourne,     from Year 12 an alternative way to
                                              you must lodge a Special Entry Access         demonstrate their eligibility for entry
                                              Scheme (SEAS) application via VTAC.           and their likelihood to succeed in their
                                                                                            chosen course.
                                              vtac.edu.au
                                                                                            access.unimelb.edu.au/nsl
                                              International students
                                              International students studying the VCE,
                                              an Australian Year 12 or IB in Australia      FEES
                                              must apply through VTAC.
                                                                                            Domestic students
                                              All other international students, including   All domestic undergraduate students are
                                              those undertaking foundation studies          enrolled in a Commonwealth Supported
                                              in Australia, must apply directly to the      Place (CSP), subsidised by the Australian
                                              University or through one of our overseas     Government. Payment of the student
                                              representatives.                              contribution amount can be deferred
                                                                                            through HECS-HELP for eligible students.

                                                                                            International students
                                                                                            Tuition fees are charged for each year that
                                                                                            you are enrolled. You will pay tuition fees
                                                                                            according to your specific enrolment in any
                                                                                            given semester. Detailed fee information,
                                                                                            including the fee policy covering your
                                                                                            enrolment, will be provided when you are
                                                                                            offered a place at the University.

     "As this was the first time I had left
     the comforts of my home to live in an
     unknown place alone, I was naturally
     worried in the beginning. Luckily, I
     met a group of friends and University
     staff members who were friendly and
     helpful, and they assisted me a lot in
     my transition."

     Chowlen Lim (Malaysia)
     Bachelor of Agriculture

20
ENTRY
REQUIREMENTS

 Qualification                                                                                    Bachelor of Agriculture
 Australian Year 12
 Domestic students: 2019 minimum ATARQ                                                            70.00

 Domestic students: 2018 lowest selection rank to which an offer was made                         70.60
 International students: 2019 guaranteed ATARW                                                    70.00
 VCE (Units 3 and 4)                                                                              A study score of at least 25 in English/English Language/Literature or at least 30
                                                                                                  in EAL, and at least 25 in Mathematical Methods or Specialist Mathematics or a
                                                                                                  study score of at least 30 in Further Mathematics
 International Baccalaureate (IB) Diploma
 International students: 2019 guaranteed IB score W                                               25
 IB prerequisite subjects                                                                         English and one of Grade 5 in Mathematical Studies (SL) or Grade 4 in
                                                                                                  Mathematics or Further Mathematics
 GCE A Levels/Singapore A Levels
 International students: 2019 guaranteed score W                                                  CDD
 A Level prerequisite subjects                                                                    A grade of at least C in Mathematics or Further Mathematics and in an accepted
                                                                                                  AS Level English subject
 Trinity College Foundation Studies
 International students: 2019 guaranteed score W                                                  75
 TCFS prerequisite subjects                                                                       EAP, English and Mathematics 1

Q Domestic students: Applicants who achieve the minimum ATAR for a course will be eligible for a place, provided prerequisite studies and any other specific course requirements are met. The
  lowest selection rank to which an offer was made may be higher, depending on demand for the course and the number of places available. Only applicants eligible for special entry schemes
  will be admitted below the minimum ATAR.
W International students: The University guarantees admission to a course when an international student achieves the required score, meets prerequisite studies, satisfies the English
  language requirements and there are still places available in the course at the time of acceptance. If you do not meet the guaranteed score your application will not be considered for entry.
  Guaranteed scores apply only if no further study has been undertaken after completion of one of these programs.
  Domestic students completing an international qualification: The score listed should be considered a minimum score to be eligible for a place in that course. The actual standard required
  may be higher depending on the demand for the course and the number of Commonwealth Supported Places (CSP) available.

                                                                                                                                                                                                   21
GET STARTED
     NOW

     PRE-AG CLUB                                                    UNIVERSITY OF                              THE CONOCOPHILLIPS
     If you are considering studying                                MELBOURNE EXTENSION                        AGRICULTURAL SCIENCE
     agricultural science and want to learn                         PROGRAM Q                                  EXPERIENCE
     more while making connections with
                                                                    The Extension Program is designed for      This three-day camp gives you a taste
     inspiring teachers and other students,
                                                                    high-achieving Year 12 students who        of university life and what agricultural
     then the Pre-Ag Club is for you.
                                                                    are looking for an academic challenge.     science is all about.
     The Pre-Ag Club is open to anyone in                           Rewarding students with an ATAR
                                                                    contribution, the program allows you to    Join agricultural scientists and university
     Years 9–12 from Australia and overseas.
                                                                    complete university studies alongside      students in hands-on workshops and
                                                                    your final year of high school. As a       activities in laboratories and on the
     WHY JOIN?                                                      student with an interest in agriculture,   farm, learning about animal health,
                                                                    you may wish to apply to study the         farming, food and agricultural business.
     As a member of the Pre-Ag Club you will                                                                   Experience how they solve challenges in
                                                                    following subjects:
     have the opportunity to:                                                                                  the real world through finding better and
                                                                    Semester 1:                                safer ways to grow plants and animals
     ••   Attend special lectures and practical
                                                                    BIOL10004 Biology of Cells                 for both farmers and the rest of the
          sessions delivered by the University
                                                                    and Organisms                              population.
     ••   Meet our leading academics,
          researchers and current students                          Semester 2:                                scienceexperience.com.au/when-
                                                                                                               where/victoria
     ••   Connect with students who share                           BIOL10005 Genetics and the
          your interest                                             Evolution of Life
     ••   Discover the benefits of a degree and
                                                                    Students who successfully complete
          career in agricultural sciences
                                                                    these subjects as part of the Extension
     ••   Learn how you can make a difference                       Program and subsequently enrol in the
          on a global and national scale with a                     Bachelor of Agriculture may be granted
          Bachelor of Agriculture degree.                           credit in first year.

                                                                    futurestudents.unimelb.edu.au/info/
     Register now:                                                  school-students/extension-program
     fvas.unimelb.edu.au/study/pre-ag-club

     Q This program is under review by the Victorian Curriculum and Assessment Authority.

22
"While I have been studying an Agricultural
   Economics major, I have incorporated animal
  physiology and environmental subjects into my
   course. I believe that to be employable within
the industry, you need to have some background
       knowledge about a wide range of topics."

                      Tiffany Miller (Australia)
                         Bachelor of Agriculture

                                                    23
If you're considering studies at the University
of Melbourne, we'd love to hear from you
online or meet you on campus.

Sign up at:
futurestudents.unimelb.edu.au/connect

OPEN DAY                                                                                        DOOKIE DAY
Sunday 19 August 2018                                                                           Sunday 9 September 2018
10am–4pm                                                                                        10am–4pm
Parkville and Southbank campuses                                                                Dookie campus
openday.unimelb.edu.au                                                                          fvas.unimelb.edu.au/dookie-day

CRICOS Provider Code: 00116K
Intellectual property: Copyright in this publication is owned by the University and no part of it may be reproduced without the permission of the University.
Disclaimer: The University endeavours to ensure that information contained in this publication is current and correct at the time of printing (April 2018).