ATLANTA MARKET OVERVIEW
If your browser does not support JavaScript, please read the page content below:
ATLANTA MARKET OVERVIEW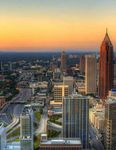 ATLANTA MARKET UPDATE 2 INTRODUCTION The apartment transaction market appears to be cooling slightly across the country. The US major metros are currently at a 12-month volume of $39.8B, down 24.6% from $52.8B in the third quarter of 2016. Similarly, the NCREIF South has dropped 9.6% in just one quarter, moving from $49.7B to just $44.9B. The Atlanta market has also dropped nearly 19% and is transacting at $6.9B as opposed to the $8.5B seen in the third quarter of 2017. While the overall volumes still reflect a very healthy market, this change in direction is important to note at this late stage of the cycle.
The multifamily fundamentals in Atlanta have remained strong. Occupancies hold steady between 94-94.5% while effective rents continue to grow in the 3% range. Deliveries of new apartments in 2018 is anticipated to be 9,704 units, which is down from 11,711 units in 2017; however, absorption of new supply has been strong, meeting the new supply numbers. In 2017, thirty-three new projects achieved stabilization, and on average it only took them 19 months. These strong fundamentals have led many investors to put Atlanta high on their target list, which has led to several notable transactions already in 2018.
Volume in USD Price floor selections do not apply to Indices or Fundamentals data. Volume displayed as 12 Month Totals. Cap rates and PPU displayed as a 12 Month Average. Includes property or portfolio sales $2.5 million or greater. Q2 2018 preliminary data.. Atlanta Apartment Volume ($) Charlotte Apartment Volume ($) Nashville Apartment Volume ($) Orlando Apartment Volume ($) 2002 2003 2004 2005 2006 2007 2008 2009 2010 2011 2012 2013 2014 2015 2016 2017 2018 $0 $2B $4B $6B $8B TrendTracker Printed on 7/18/2018 SOURCE: REAL CAPITAL ANALYTICS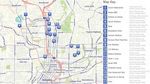 ATLANTA MARKET UPDATE 3 JOB GROWTH POPULATIONGROWTH RENT GROWTH 46,000 8,331 $480M $2B 5.75M 7.8%+ 5.8% 484,554 94.3% 3.1% ANNUAL JOB GROWTH, ROLLING 12 MONTHS THROUGH MAY NEW MULTIFAMILY PERMITS (DOWN 19.67%) INVESTED IN VENUTRE CAPITAL ENDEAVORS IN ATLANTA UP SINCE 2016 HOSPITAL AND MEDICAL OFFICE EXPANSION UNDERWAY ATLANTA, GA MSA POPULATION POPULATION GROWTH 2010-2016 WEEKLY SALARY INCREASE (THROUGH MAY) INVENTORY (TOTAL RENTAL UNITS) OCCUPANCY RATE AS OF SECOND QUARTER Y-O-Y EFFECTIVE RENT GROWTH SOURCE: AXIOMETRICS AND YARDI MATRIX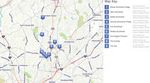 ATLANTA MARKET UPDATE 4 Sale Price $141, 700, 000 Price Per Unit $253, 036 Price/SF $207 Sale Date March 2018 Number of Units 560 Address 910 Deerfield Crossing Alpharetta, GA 30004 Year Built 2017 Total SF 685, 440 Owner/Buyer Carter Haston JV KKR Seller JLB Partners Lender Mesa West Capital Avg Rent/Unit $1, 699 Avg Rent/SF $1.39 Sale Price $74, 963, 000 Price Per Unit $307, 225 Price/SF $369 Sale Date June 2018 Number of Units 244 Address 720 Ralph McGill Blvd NE Atlanta, GA 30308 Year Built 2018 Total SF 203, 008 Owner/Buyer Invesco Seller North American Properties Lender N/A Avg Rent/Unit $1, 837 Avg Rent/SF $2.21 NOTABLE TRANSACTIONS Anthem on Ashley Juncture I & II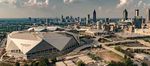 ATLANTA MARKET UPDATE 5 Sale Price $102, 800, 000 Price Per Unit $203, 968 Price/SF $192 Sale Date June 2018 Number of Units 504 Address 4867 Ashford Dunwoody Road Dunwoody, GA 30338 Year Built 1996 Total SF 536, 256 Owner/Buyer Steadfast Apartment REIT Seller LivCor Lender Fannie Mae Avg Rent/Unit $1, 368 Avg Rent/SF $1.23 Sale Price $110, 000, 000 Price Per Unit $366, 666 Price/SF $368.72 Sale Date February 2018 Number of Units 300 Address 1845 Piedmont Ave NE Atlanta, GA 30324 Year Built 2016 Total SF 282, 000 Owner/Buyer GID Seller Mill Creek Residential JV Fuqua Development Lender N/A Avg Rent/Unit $1, 845 Avg Rent/SF $1.97 *Prices include retail space Modera Morningside Jefferson at Perimeter SOURCE: REAL CAPITAL ANALYTICS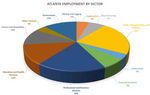 ATLANTA MARKET UPDATE 6 Address 1020 Piedmont Avenue NE Atlanta, GA 30309 Number of Units 329 Year Built 2017 Total SF 310, 247 Owner Atlantic Realty Partners Comments Azure on the Park is the first luxury core project to sell arms-length in midtown in the past two years. It is estimated to trade for over $400,000 per unit. Address 32000 Gardner Drive Alpharetta, GA 30009 Number of Units 800 Year Built 1997 (I)/ 1999 (II) Total SF 827, 940 Owner AMLI Residential Comments AMLI Northwinds is a large value-add play in the wonderful submarket of Alpharetta. The interiors are mostly untouched, and it should trade at a very aggressive cap rate for a large deal.
It is estimated to be over $160M. DEALS TO WATCH AMLI Northwinds Azure on the Park SOURCE: AXIOMETRICS

ATLANTA MARKET UPDATE 7 WHAT DO BUYERS AND SELLERS WANT? The majority of deliveries in the Atlanta market are Inside the Perimeter (ITP); however, both buyers and developers are actively seeking properties Outside the Perimeter (OTP) in order to achieve better rent growth in the short term. Despite increased OTP interest, there does appear to be more interest in the ITP submarkets Buckhead and Midtown than there was at this time last year. Since supply is slowing in late 2018, there have been an increased number of off market offers made to sellers. That being said, many sellers remain on the sidelines waiting to fully stabilize to achieve maximum value.
The recent sale of The Juncture in Alpharetta is an example of an OTP off market deal. The off market offer was able to meet the seller's goals while the deal represents a new pricing level for a project with non-structured parking. Another example of OTP activity can be highlighted by the fact that a local developer has decided to build one of their first frame construction deals in Gwinnett County after a number of high-rise projects. This reflects the increased construction costs for high rise projects ITP as opposed to suburban product. BUYERS WANT A DEAL WITH A LITTLE MORE YIELD. SELLERS WANT THEIR PRICE AND TERMS MET.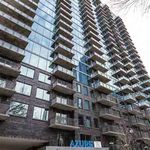 ATLANTA MARKET UPDATE 8 ATLANTA SUBMARKET PIPELINE Cumberland Property Count: 11 Unit Count: 2,943 Perimeter Property Count: 12 Unit Count: 5,005 DeKalb Property Count: 25 Unit Count: 5,165 Buckhead Property Count: 35 Unit Count: 9,739 Midtown Property Count: 51 Unit Count: 14,930 Downtown Property Count: 27 Unit Count: 5,974 SOURCE: YARDI MATRIX PLANNED, PROSPECTIVE, UNDER CONSTRUCTION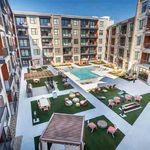 ATLANTA MARKET UPDATE 10 SINGLE FAMILY PIPELINE The Atlanta multifamily market is a subset of the overall Atlanta housing market; therefore, the single- family market and the multifamily markets can be tracked collectively to understand overall market supply and demand.
There is an overall trend of increasing housing permits, as illustrated in the graph below. While the number of multifamily permits has been on an uptrend in 2017, reaching 7,884, it is still only roughly half of the number of permits that were issued in 2004, when it reached 16,232. On the single-family side, it is clear that 2017 was also on the upswing at 24,849 permits, but this is still well below the 61,231 permits in 2005. While there has been a clear trend of increased permit activity over the last ten years, it is still significantly below the previous cycle levels.
Demand for multifamily can be summarized by the physical occupancy rate, which, according to Axiometrics, has remained in the 94% range since the beginning of 2014. As for single-family, the best indicator of demand is monthly inventory, which is the total active listings divided by the total sales. Both FMLS and Case-Shiller are reporting inventory in Atlanta to be between 2 and 3 months. Since a six-month supply inventory is considered normal, the Atlanta inventory is very tight suggesting that single family demand is very high as well.
The Atlanta housing market as a whole is very healthy in 2018, and the demand demonstrates that neither the single family or multifamily markets are close to overbuilding.
Future job growth and net migration will continue to drive single family pricing and multifamily rental rates up. SOURCE: REAL CAPITAL ANALYTICS
ATLANTA MARKET UPDATE 11 Mercedes-Benz stadium opened in the Fall of 2017 and not only serves as the home of the Atlanta Falcons and Atlanta United FC, but it is also the current home of the SEC Championship Football Game. After hosting the 2018 National Championship Football Game, Mercedes-Benz will host Super Bowl LIII in 2019 and the Men's College Basketball Final Four in 2020. Soccer is increasingly popular in Atlanta, and in a recent home game at Mercedes-Benz Atlanta United, in only their second season in the league, broke the MLS single-game attendance record.
SunTrust Park, located 10 miles north of downtown Atlanta, opened in the Spring of 2017 and is home to the Atlanta Braves.
The park is surrounded by The Battery Atlanta, a mixed-use entertainment district that features an Omni Hotel, over 500 residential units, and extensive shopping and dining. In addition, The Battery includes an office tower that houses Comcast's Southeast regional headquarters. Philips Arena, home to the Atlanta Hawks, is currently undergoing a $192M renovation. All office space is being removed from the venue and the new renovation will repurpose the now empty space so that it can be used for social experiences for fans. In addition to sporting events, Philips Arena is a popular concert destination for Atlanta.
The renovation project has entered its final phase and is expected to be completed by Fall 2018. CIVIC PROJECTS MERCEDES-BENZ STADIUM
ATLANTA MARKET UPDATE 12 ECONOMIC GROWTH SOURCE: BUREAU OF LABOR STATISTICS
ATLANTA MARKET UPDATE 13 FORTUNE 500 FORTUNE COMPANIES IN ATLANTA FORTUNE 1000 NATIONAL RANK 565 605 665 679 681 685 687 871 896 983 996 23 44 75 87 126 177 194 303 341 346 347 430 432 434 477 NATIONAL RANK SOURCE: METRO ATLANTA CHAMBER OF COMMERCE
ATLANTA MARKET UPDATE 14 EAST PARTNERS NATIONAL PARTNERS ATLANTA | CHICAGO | DALLAS | DENVER | HOUSTON | IRVINE | PHOENIX | SEATTLE | WASHINGTON DC
ATLANTA MARKET UPDATE 15 Amory Lenahan ASSOCIATE Robert Yates ASSOCIATE EAST TEAM Bill Edwards SENIOR ASSOCIATE Jjana Valentiner MARKETING AND DUE DILLIGENCE COORDINATOR SOUTHEAST 3414 Peachtree Rd NE Suite 475 Atlanta, Georgia 30326 404.841.4844 www.moranandco.com