BROADCAST LIVE FROM THE OLYMPIA THEATRE, DUBLIN SATURDAY 30 JANUARY 2021 - OLYMPIA THEATRE AND LANDMARK PRODUCTIONS
Page content transcription
If your browser does not render page correctly, please read the page content below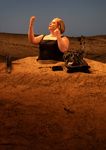 HAPPY DAYS                             1

OLYMPIA THEATRE AND LANDMARK PRODUCTIONS

        BROADCAST LIVE FROM
    THE OLYMPIA THEATRE, DUBLIN
    SATURDAY 30 JANUARY 2021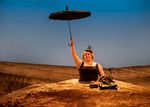 HAPPY DAYS PROGRAMME NOTE                                               2

A NOTE FROM                           it 100% live from the stage of
THE GENERAL                           The Olympia tonight and send it
MANAGER                               directly to you. It is my hope that
OF THE OLYMPIA                        streaming this incredible piece of
THEATRE                               work directly into homes across
                                      the world gives us the chance
I would like to begin by sending      to promote the work of this Irish
our heartfelt thanks to the           literary giant to an even wider
Minister of Tourism, Culture,         audience than before. Maybe
Arts, Gaeltacht, Sport and Media      it will open the door to a family
Catherine Martin for setting up       member of yours to sit with you
the Live Performance Support          and appreciate the mastery of
Scheme as a way of trying to          Samuel Beckett at work in the
generate some much needed             hands of this remarkably talented
employment in our sector. I would     cast and crew. And hopefully it
also like to extend our gratitude     will give you all a real feeling of
to the dedicated staff in the         what live theatre is truly capable
Department who have shown             of, even in the most difficult of
immense patience helping us           circumstances.
navigate the process. This scheme
has given us the chance to bring      And now, with no further ado,
some of our staff back to work at     I invite you all to please take
a time when there are very little     your seats. I encourage you to
opportunities within our industry.    switch off all digital distractions
                                      for the next few hours, turn
Initially this production of Samuel   off all the lights and transport
Beckett's iconic Happy Days           yourself into the world of live
was set to be performed in            theatre for a short while. We will
front of a reduced audience in        all be all back in the wonderful
The Olympia Theatre but given         surroundings of The Olympia
the current restrictions we are       Theatre soon but until that Happy
unable to open our doors to the       Day, please enjoy!
public. I am therefore delighted
that we are in the position to film   John Johnston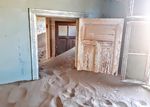 HAPPY DAYS PROGRAMME NOTE                                                 3

ANOTHER
HEAVENLY DAY

When Caitríona McLaughlin             sustained them through several
told me a year ago that she and       lockdowns.
Siobhán McSweeney had a
glimmer in their eye, I did what      Along the way we were joined
all good producers do when            by the brilliant Marty Rea, by an
they hear a brilliant idea, and ran   extraordinarily talented creative
towards it.                           team, and by a production team
                                      who have worked tirelessly
Then the pandemic hit, and            to deliver a major production
the very thing that underpins         under the most stringent Covid
everything we do – gathering          protocols imaginable.
together in the same place, at
the same time, to rejoice in the      We are hugely grateful to
power of shared stories that help     our long-time collaborators
to make sense of our world –          the Olympia Theatre for their
disappeared.                          partnership on this unique
                                      project; to Seismic for the care
It seems extraordinary that this      and expertise they have brought
play was written in 1961. Sixty       to the filming and streaming;
years have passed, but Winnie's       and to the Beckett Estate for
endurance, and resilience,            agreeing to this exceptional live
and sheer defiance against            broadcast performance.
impossible odds, seem to speak
to us now, as never before.           We cannot perform to a live
                                      audience right now. But the
Although for many months it was       time WILL come when the
not at all clear that we would be     seats in the Olympia Theatre
able to bring the production to       are thronged once again, and
the stage, Caitríona and Siobhán      when that time comes the
met regularly via zoom, and those     director, designers, actors, stage
regular creative explorations         managers, production manager,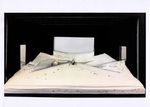 HAPPY DAYS PROGRAMME NOTE                                              4

technical manager, sound             Sports and Media under the
technicians, lighting technicians,   Pilot Live Performance Support
costume supervisors,                 Scheme, we are privileged to
wardrobe people, stage crew,         be able to bring you this once-
photographer, graphic designer,      off live broadcast of Samuel
countless other support              Beckett's masterpiece.
personnel – all the people who
make up a theatre production         So this IS a happy day.
company in full flow – will
breathe a sigh of relief.            Anne Clarke
                                     Producer
In the meantime, thanks to the       Landmark Productions
support of the Department of
Tourism, Culture, Arts, Gaeltacht,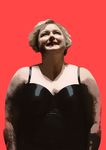 HAPPY DAYS DESIGN NOTES                                                 5

DESIGN NOTES

My early thoughts about the          them, take away, reveal: how
design were strongly influenced      sometimes only traces of what
by us wanting to show how the        was there before are left in the
mound has been created through       sand when the tide goes out.
layers accumulating over time,
looking at cross sections of earth   Add to this the context of Winnie
where fossilisation has occurred,    being held in an environment
and how repeated evidence of         within abstract black walls. These
the past can be covered up or        walls, tapering at the sides,
revealed. We were interested         connect with the confinement of
in the feeling of endless tides      Winnie's corseted black dress;
forming drifts of sand, and          they evoke both an internal and
what those tides bring in with       external world, sand flowing

PHOTO: DANNY HONES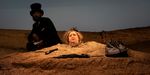 HAPPY DAYS DESIGN NOTES                                               6

in through doorways, inspired         the openings become narrower
by the deserted houses on the         and the environment, as well
coast of Namibia, flooded by          as Winnie, significantly more
sand over time.                       confined.

This in turn led to the creation      Jamie Vartan
of a wider environment of             Set and Costume Designer
other mounds, and the feeling
that there have been endless
recreations of the same event.
For Act 2, we wanted to make it
clear that the mound has grown
around Winnie, rather than her
sinking into it, as more tides have
come in, so the gaps between
HAPPY DAYS CAST AND CREATIVES                          7

CAST

Winnie 		 Siobhán McSweeney
Willie 		 Marty Rea

Director 		                     Caitríona McLaughlin
Set and Costume Design          Jamie Vartan
Lighting Design 		              Paul Keogan
Sound Design 		                 Sinéad Diskin
Associate Director 		           Aonghus Óg McAnally

PRODUCTION

Production Manager 		 Eamonn Fox
Stage Manager 		 Sophie Flynn
Assistant Stage Manager 		 Dylan Farrell

Hair and Make-up 		             Val Sherlock
Costume Supervisor 		           Monica Ennis
Costume Maker                   Denise Assas-Tynan
Wardrobe Supervisor 		          Nicola Burke

Lighting Programmer 		 Richard Lambert
Chief LX 		 Colm Robinson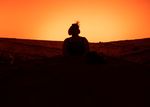 HAPPY DAYS CAST AND CREATIVES                                 8

PRODUCTION

Crew                            Hugh Roberts
                                Pawel Nieworaj
                                Vincent Doherty
                                Florea Florin
                                Gus McDonagh

Lighting Crew                   Gráinne Farrell
                                Veronica Foo
Pyrotechnics                    Sé Purcell

Set Construction                Theatre Production Services
Set Builders                    Paolo Foley
                                Pat Byrne
                                Matt Stevens
Scenic Artist                   Sandra Butler

Company Manager                 Tilly Taylor
Publicist                       Sinéad O'Doherty
Marketing                       Carla Rogers
Graphic Design                  Gareth Jones
Photography                     Patrick Redmond
Digital Graphic Design          Sayonara Bittencourt
Producing Assistant             Jack Farrell
Box Office Assistant            Annie Duffy McMahon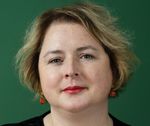 HAPPY DAYS CAST AND CREATIVES                         9

OLYMPIA THEATRE

General Manager                   John Johnston
Assistant Manager                 Frankie Brennan
Stage/Production Manager          Fearga O'Doherty

House LX                          Dillon Keane
Flyman                            Shane O'Farrell
Sound Engineer                    John Chisolm

Stage Door and
Covid Compliance Officer          Aaron Kennedy
Maintenance Manager               Stephen Smullen
Maintenance Operative             Thomas Walker

Accounts Director                 Amanda O'Leary
Management Accountant             Donal Turley

Cleaning Supervisor               Anna Mutovkina
Cleaning Contractors              Ryans Cleaning

LANDMARK PRODUCTIONS

Producer                          Anne Clarke
Associate Producer | Livestream   Hugh Farrell
Associate Producer                Tilly Taylor
Marketing | Landmark Live         Sinéad McPhillips
General Manager                   Pádraig Heneghan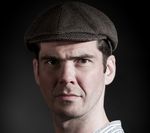 HAPPY DAYS CAST AND CREATIVES                       10

SEISMIC | BROADCAST STREAMING

Director                        Noel Vaughan

Camera Operators                Martin Cavanagh
                                Katie Hughes

Audio Engineer                  Karl McGovern

Production Technician           Conleth Stanley

Streaming Directors             Willie Van Velzen
                                Matt Herlihy

Executive Producer              Jessica Fuller
HAPPY DAYS CAST AND CREATIVES                                        11

CAITRÍONA
                                     Opera work includes The
McLAUGHLIN
                                     Abduction from the Seraglio and
DIRECTOR
                                     This Hostel Life (Irish National
Caitríona is an Associate            Opera); Riders to the Sea and
Director of The Abbey Theatre,       Lennox Berkeley's A Dinner
Ireland where she will next direct   Engagement (Wexford Opera);
Marina Carr's new play cycle The     Banished, ll Ballo delle Ingrate
Boy.                                 and Scipio's Dream, (Royal Irish
                                     Academy of Music).
Caitriona is from Donegal.
Over the last few years she has      Earlier directing work includes
directed primarily in London,        Luck Just Kissed You Hello
Dublin, and New York. Recent         (Galway International Arts
productions include On Raftery's     Festival and Dublin Theatre
Hill (The Abbey) for which she       Festival 2015 – ITTA nomination
won Best Director at the 2019        Best New Play), She Knit the
Irish Times Theatre Awards,          Roof (Errigal Arts Festival,
Citysong (ITTA nomination Best       Donegal), Killers and Other
New Play), Two Pints, Josephine      Family (Rattlestick Playwrights
K and the Algorithms, Monsters       Theatre, New York), Science
Dinosaurs Ghosts, Blood in the       (Spark Opera), Crowns on the
Dirt (Landmark Productions),         Wire (Verbal Arts Centre, national
Autumn Royal and Foyle Punt          tour), Bunny's Vendetta and The
(The Local Group).                   Recruiting Officer (Blue Eagle
                                     Productions); The Factory Girls
                                     (Millennium Forum Theatre and
                                     Irish Tour), Irish Blood, English
                                     Heart, (Union Theatre and West
                                     End transfer to Trafalgar Studios,
                                     London), Mozart at Freemasons
                                     (Royal Irish Academy of Music,
                                     Dublin, 2014), The Wild Duck
                                     2012 and Judgement Day 2010
                                     (Bard Summerscape NY).
HAPPY DAYS CAST AND CREATIVES                                     12

SIOBHÁN
McSWEENEY
WINNIE
Siobhán is originally from Cork    (Birmingham Rep) and The Flags
and trained at Central School of   (Royal Exchange).
Speech & Drama, London and
Ecole Philippe Gaulier, Paris.     Film credits include Nowhere
                                   Special, Louis Wain, Extra
Theatre credits include Pity       Ordinary, and Alice in
(Royal Court), Katie Roche         Wonderland: Through the
(Abbey Theatre), Autumn Royal      Looking Glass.
(Everyman Productions), The
Alchemist (RSC), As You Like       Television credits include Derry
It, The Captain of Köpenick,       Girls, Collateral, The Fall, No
The Kitchen, Mother Courage        Offence and London Irish.
and Her Children, England          She is the new host of The
People Very Nice (National         Great Pottery Throwdown
Theatre), How to Hold Your         starting this year.
Breath (Royal Court), Fathers
and Sons (Donmar Warehouse),
Uncle Vanya (Lyric Theatre,
Belfast), Translations (Curve
Theatre), Dancing at Lughnasa
HAPPY DAYS CAST AND CREATIVES                                    13

MARTY REA
WILLIE
Marty graduated from RADA        Gatsby, Juno and the Paycock,
in 2002 with a BA degree in      The Importance of Being
acting. He has won The Irish     Earnest, The Caretaker, An Ideal
Times Theatre Awards Best        Husband, My Cousin Rachel,
Actor for Hamlet (2011) and      Little Women, Hay Fever,
DruidShakespeare (2016) and      Salomé, Arcadia (Gate Theatre);
Best Supporting Actor for King   14 Voices From the Bloodied
of the Castle and The Great      Field, Dear Ireland (an unreliable
Gatsby (2018).                   ex-lover suddenly writes), Thirst
                                 (and other bits of Flann), Richard
Theatre includes DruidGregory,   III, Othello, She Stoops To
The Cherry Orchard, The          Conquer, The Hanging Gardens,
Beacon, Epiphany, Richard III,   Major Barbara, John Gabriel
King of the Castle, The Beauty   Borkman, The Rivals, Only an
Queen of Leenane, Waiting For    Apple, The Big House, Saved,
Godot (Herald Angel Winner,      The Importance of Being Earnest
Edinburgh Festival 2018),        (Abbey Theatre); and Hamlet
DruidShakespeare, Brigit, Be     (Second Age).
Infants in Evil, The Colleen
Bawn, DruidMurphy (Druid         Film and television credits include
Theatre); The Glass Menagerie    Strays (Arcade Film); Prisoners
(2019), Beginning, The Great     of the Moon (Bandit Films);
                                 Citizen Lane; Barbarians Rising!
                                 (October Films); The Devils Pool
                                 (Vico Films); The Man Inside
                                 (Broken Pictures Ltd.).
HAPPY DAYS CAST AND CREATIVES                                     14

AONGHUS ÓG
McANALLY
ASSOCIATE DIRECTOR
Aonghus is a graduate of           (productions include Major
the Samuel Beckett Centre,         Barbara, The House, Burial
Trinity College Dublin and also    at Thebes and The Plough
trained with Anne Bogart's         and the Stars), Rough Magic,
SITI Company in New York. He       Corcadorca, Performance
founded Rise Productions in        Corporation and many more as
2010 and in the past decade        well as numerous screen and
has produced a huge range of       radio appearances on both Irish
award-winning theatre in venues    and international productions.
across Ireland (including his      His screen appearances include
own multi-award winning one        Penny Dreadful (Showtime),
man show Fight Night) as well      Vikings (History/MGM), P.S. I
as numerous acclaimed audio        Love You, John Boorman's The
and video productions. Directing   Tigers Tail and Jim Sheridan's
credits include Weekend            The Secret Scripture. He
Warrior, Kicking all the Boxes,    most recently appeared in Big
The Good Father, Tear Down         Telly's immersive Zoom-based
the Walls, Mad Forest, Murder      performances of Macbeth for
of Crows and Normal. Aonghus       the Belfast Festival and Creation
has appeared in many theatre       Theatre in late 2020.
productions for the Abbey
HAPPY DAYS CAST AND CREATIVES                                      15

JAMIE VARTAN
SET AND COSTUME
DESIGNER
Jamie Vartan has worked            Design, Evening Standard Best
extensively as a designer in       Set Design Nomination).
theatre and opera in Ireland,
the UK and Europe, with             Other designs for theatre include
representations at Prague           Ravens (Hampstead Theatre);
Quadrennials 1999, 2007 and         several productions at the Abbey
2011, and World Stage Design        Theatre, Dublin, including The
2013 (WSD 2013 Best Set             Playboy of the Western World
Design award).                      and Mrs Warren's Profession;
                                    Knives in Hens and The
Designs for theatre include Pale    Importance of Being Earnest
Sister (Gate Theatre, Dublin),      (Perth Theatre); Bondagers
Grief is the Thing with Feathers    (Edinburgh Lyceum); Khandan
(O'Reilly Theatre, Dublin, New      (Royal Court); Mass Observation
York and Barbican), Arlington       (Almeida) and The Lost Child
(Landmark Productions and           Trilogy (David Glass Ensemble),
Galway International Arts Festival, with residencies in Vietnam,
Abbey Theatre, Dublin, St Ann's     Indonesia, China, the Philippines
Warehouse, New York), Woyzeck and Colombia, and a number
in Winter (Landmark Productions, of productions at Nottingham
Galway and Barbican), Ballyturk Playhouse.
(Landmark Productions and
Galway International Arts           Designs for opera include The
Festival, Olympia Theatre, Dublin, Second Violinist, Landmark
Lyttleton, National Theatre)        and INO (Galway, Barbican,
and Misterman (Landmark             Amsterdam, NYC), Hansel and
Productions and Galway              Gretel (INO tour), The Last Hotel
International Arts Festival, St     for Landmark and Wide Open
Ann's Warehouse, New York,          Opera (Lyceum, Edinburgh
Lyttleton, National Theatre - Irish International Festival/O'Reilly
Times Theatre Awards Best Set       Theatre, Dublin Theatre Festival,
HAPPY DAYS CAST AND CREATIVES                                    16

Linbury Studio, ROH, St            Onegin (Strasbourg Opera) and
Ann's Warehouse, New York,         Ariadne auf Naxos (La Scala,
Luxembourg); Bluebeard's           Milan). Other designs include
Castle, INO (Gaiety Theatre);      productions at Teatro Lirico
Cristina di Svezia (Wexford        di Cagliari, Teatro San Carlo,
Festival Opera); A Village Romeo   Naples, Florence, Parma, ROH
and Juliet (Wexford Festival       and Scottish Opera.
Opera, Irish Times Theatre
Awards Best Set Design); La        Design for dance with
Traviata (Malmö); Ariadne auf      choreographer Darshan Singh
Naxos (Salzburg Festspielhaus);    Bhuller includes Requiem
Il Pirata (Marseille); Carmen      (Phoenix Dance Company,
(Lisbon); The Queen of Spades      Sadlers Wells) and Recall
(La Scala, Milan); Eugene          (Linbury Studio, ROH).
HAPPY DAYS CAST AND CREATIVES                                     17

PAUL KEOGAN
LIGHTING DESIGNER
Theatre credits include Blood       (Trafalgar Studios, London).
in the Dirt, Postcards from The     Opera and Dance credits
Ledge, The Walworth Farce           include: 20 Shots of Opera
(Landmark, Dublin); The Great       (Irish National Opera Film);
Hunger, Last Orders at the          The Marriage of Figaro (Irish
Dockside, Citysong, On Raftery's    National Opera); The Return
Hill (Abbey Theatre, Dublin);       of Ulysses (Opera Collective,
The Snapper, Hamlet, The Red        Ireland); Falstaff (Vienna
Shoes, Molly Sweeney (Gate          Staatsoper); Dialogues des
Theatre Dublin); Love, Love, Love   Carmelites (Grange Park
(Lyric Hammersmith); I Think We     Opera UK); Powder her Face
Are Alone (Frantic Assembly,        (Teatro Arriaga, Bilbao); The
UK Tour); Shirley Valentine,        Fairy Queen (RIAM Dublin);
Double Cross (Lyric Theatre,        Maria de Buenos Aires (Cork
Belfast); Lady Windermere's         Opera House); Wake (Nationale
Fan (West End); A Streetcar         Reisopera, Netherlands); Lost
Named Desire, Twelfth Night         (Ballet Ireland); Sama & Flight
and The Hudsucker Proxy             (Rambert, London); No Man's
(Liverpool Everyman and             Land (English National Ballet);
Playhouse); Cyprus Avenue           Cassandra, Hansel and Gretel
(Abbey, Dublin/Royal Court/         (Royal Ballet, London).
Public, NYC); Harvest (Royal
Court); The Caretaker (Bristol
Old Vic); Incantata, Trad, The
Matchbox (Galway International
Arts Festival); Far Away,
Sacrifice at Easter (Corcadorca,
Cork); The Gaul (Hull Truck
Theatre); Blue/Orange, Tribes
(Crucible, Sheffield); Born
Bad (Hampstead); Novecento
HAPPY DAYS CAST AND CREATIVES                                     18

SINÉAD DISKIN
SOUND DESIGNER
Sinéad Diskin is a sound            (Abbey Theatre); The Anvil
designer, composer and song         (ANU Productions, Manchester
writer based in Dublin, Ireland.    International Festival); The
She is a graduate of the SEEDS      Snapper (Gate Theatre,
programme with Rough Magic          Dublin); The Glass Menagerie
Theatre Company, Dublin and a       (Gate Theatre, Dublin); The
recipient of the Next Generation    Phlebotomist (Hampstead
Artists Award 2019 from the Arts    Theatre, London); Torch (ANU
Council of Ireland.                 Productions); Mr. Burns: A Post
                                    Electric Play (Rough Magic
Recent theatre credits include      SEEDS Showcase); Rapids
Pale Sister (Gate Theatre,          (Dublin Theatre Festival 2017)
Dublin); Blood in the Dirt          and as assistant sound designer/
(Landmark Productions);             composer: Three Tall Women
Faultline (ANU Productions);        (Broadway); The Train (Rough
Incantata (Galway International     Magic); Danse, Morob (The
Arts Festival; Irish Rep Theatre,   Emergency Room), and Death
New York; Gate Theatre,             at Intervals (The Emergency
Dublin); Ask Too Much of Me         Room).
HAPPY DAYS OLYMPIA THEATRE                                          19

OLYMPIA
THEATRE

The Olympia Theatre is a            Guerrilla Days in Ireland, A
beautifully preserved theatre in    Skull in Connemara to name but
the heart of Dublin City, and one   a few! We've been privileged
of Dublin's most loved venues.      to host such uniquely talented
It first opened its doors in 1879   actors as Brian Dennehy, Cillian
as Dan Lowrey's Star of Erin        Murphy, Stephen Rea, Brendan
Music Hall and has since hosted     Gleeson, Brian Gleeson,
a wide range of events every year   Domhnall Gleeson, Tom
including live music, comedy and    Vaughan-Lawlor and Pat Shortt.
theatre shows.
                                    The stellar reputation of the
Over its formative years many       theatre is proved time and time
world famous names in the           again when world famous acts
theatre and film world have         request intimate shows here for
appeared on the stage in the        their Irish fans. The Olympia's
Olympia. These include Charlie      stage has been graced by some
Chaplin, Laurel and Hardy, Harry    of the biggest names in music
Lauder, Tyrone Power, Noel          such as David Bowie, James
Coward, Alec Guinness, John         Brown, Adele, REM, Blur, Snow
Gielgud, Dame Edith Evans,          Patrol, Bryan Adams, Muse, Foo
The Lunts, Jean Vilar and his       Fighters, Radiohead, Morrissey,
world famous company Theatre        Arcade Fire, Hozier to name a few.
Nationale Populaire, and the
incomparable Marcel Marceau.        www.olympia.ie

The Olympia has continued
to play host to some world
renowned theatre productions
such as The Field, The Walworth
Farce, Howie the Rookie,
Ballyturk, Once, Jersey Nights,
HAPPY DAYS LANDMARK PRODUCTIONS                                      20

LANDMARK
PRODUCTIONS

Landmark Productions is one        66-seat New Theatre to the
of Ireland's leading theatre       1,254-seat Olympia. It co-
producers. It produces wide-       produces regularly with a number
ranging work in Ireland,           of partners, including, most
and shares that work with          significantly, Galway International
international audiences.           Arts Festival and Irish National
                                   Opera. Its 18 world premieres
It recently launched Landmark      include new plays by major Irish
Live, a new online streaming       writers such as Enda Walsh
platform to enable the company     and Mark O'Rowe, featuring a
to bring its productions to        roll-call of Ireland's finest actors,
audiences around the world. The    directors and designers.
first production to be streamed
was Mark O'Rowe's riveting         Numerous awards include the
play The Approach, of which        Judges' Special Award at The
the New York Times said 'even      Irish Times Irish Theatre Awards,
through our computer screens, a    in recognition of 'sustained
production on a real stage with    excellence in programming
acting this fine is balm for the   and for developing imaginative
soul'.                             partnerships to bring quality
                                   theatre to the Irish and
Led by Anne Clarke since the       international stage'; and a Special
company's foundation in 2003,      Tribute Award for Anne Clarke, for
Landmark's productions have        her work as 'a producer of world-
received multiple awards and       class theatre in the independent
have been seen in leading          sector in Ireland'.
theatres in London, New York
and beyond. It produces a wide     www.landmarkproductions.ie
range of ambitious work –
plays, operas and musicals –
in theatres ranging from the
HAPPY DAYS SEISMIC EVENTS                                            21

SEISMIC
EVENTS

Streaming and webcast events         Clients include Landmark
experts Seismic connect              Productions, Primark Global,
companies online live and on-        RTÉ NSO, LinkedIn, the
demand to audiences on any           National Concert Hall, the GAA,
device worldwide.                    Wexford Opera Festival, Irish
                                     Baroque Orchestra, Royal Irish
Seismic is trusted to deliver        Academy of Music, St. Patricks
high quality secure streaming        Cathedral, the Irish Times, Body
and audio-visual services            + Soul Festival, IDL Jameson,
by companies in theatre,             Co-operation Ireland, Dept. of
music, opera and the broader         Foreign Affairs.
entertainment industry, the
financial sector, professional       Seismic services are delivered by
services and by government           a team of experienced and expert
agencies.                            technical specialists; broadcast
                                     content producers and event
Recent work includes The             production crew for traditional
Approach by Mark O' Rowe             and digital audiences.
produced by Landmark
Productions in association with      Contact Seismic to talk about
the Project Arts Centre, Dublin      streaming your event today
and St. Ann's Warehouse, New         www.seismicevents.ie
York, The Irish Times Innovation
Awards 2021, The Irish Times         Willie Van Velzen
Winter Nights Festival 2021,         + 353 87 2675563
The Irish Times Sports Awards        Jessica Fuller
for Individual Productions, Irish    + 353 87 4097394
Distillers Jameson for Nine Yards,
the National Concert Hall Series
and the RTÉ National Symphony
Livestream Series.
HAPPY DAYS                                                    22

COPYRIGHT
NOTICE

The underlying rights are   No part of this recording may be
owned by The Estate of      copied, broadcast, downloaded,
Samuel Beckett.             stored (in any medium),
                            transmitted, shown or played
                            in public, adapted or changed
                            in any way. If any unauthorised
                            acts are carried out in relation
                            to this recording, a civil claim for
                            damages may be made and/or a
                            criminal prosecution may result.
HAPPY DAYS FUNDING                                                 23

FUNDING
ACKNOWLEDGEMENTS

The Olympia Theatre and Landmark Productions would like to thank
Minister Catherine Martin, TD, and the Department of Tourism,
Culture, Arts, Gaeltacht, Sport and Media for making this production
possible through the Pilot Live Performance Support Scheme.

All government public health guidelines relating to safe working
practices under Covid-19 have been followed in the making
of Happy Days. Thank you to all our artists, creative teams and
production teams for their resilience and innovation in the most
challenging of circumstances, and for working so hard to create live
theatre in extraordinary times.
HAPPY DAYS JOIN THE CONVERSATION                             24

JOIN THE
CONVERSATION

Thank you for joining us to watch the live broadcast of
Happy Days by Samuel Beckett.

Join the conversation online using the hashtag
#HappyDaysOlympia

@olympiatheatre
@landmarkIreland

We'd love to hear your thoughts. Should you have any other
comments that you'd like to share with us please email
happydays@olympia.ie
HAPPY DAYS JOIN THE CONVERSATION   25