CARMEN - San Francisco Opera Performance Archive
Page content transcription
If your browser does not render page correctly, please read the page content below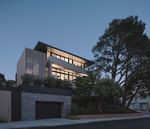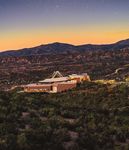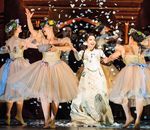 June 2019
                                                                                        Volume 96, No. 4

Vol. 96, No. 4 • 2018–19 Season • June 2019
                                                                                        Paul Heppner
                                                                                        President
Jon Finck, Editor
Susan L. Wells, Design Consultant                                                       Mike Hathaway
                                                                                        Senior Vice President
Adam Snellings, Art Direction
                                                                                        Kajsa Puckett
Please e-mail comments, questions, and feedback about San Francisco Opera Magazine to   Vice President, Sales & Marketing
publications@sfopera.com                                                                Genay Genereux
                                                                                        Accounting & Office Manager

                                                                                        Production
                                                                                        Susan Peterson
                                                                                        Vice President, Production
F E AT U R E S                                                                          Jennifer Sugden
                                                                                        Assistant Production Manager

20
                  HIDDEN MAESTRO BY LISA HOUSTON                                        Ana Alvira, Stevie VanBronkhorst
                                                                                        Production Artists and Graphic Designers
		                San Francisco Opera Center's Director of Musical Studies
		                Mark Morash on coaching and mentoring Adler Fellows and               Sales
                                                                                        Marilyn Kallins, Terri Reed
		                Merola Opera Program artists.                                         San Francisco/Bay Area Account Executives

                                                                                        Devin Bannon, Brieanna Hansen,

40
                  THIEVES, GYPSIES, CIGAR-MAKERS                                        Amelia Heppner, Ann Manning
                                                                                        Seattle Area Account Executives
		                BY PAU L T H O M AS O N
                                                                                        Carol Yip
		                The transformation of Mérimée's gritty novella, Carmen,               Sales Coordinator
                  to a new opera for the Opéra-Comique was considered
                                                                                        Marketing
		                scandalous by some.                                                   Shaun Swick
                                                                                        Senior Designer & Digital Lead

43
                                                                                        Ciara Caya
                  IRRESISTIBLE CARMEN BY FRANCESCA ZAMBELLO                             Marketing Coordinator
		                A director's fascination with Bizet's opera in light of #MeToo
		                and evolving conversations around gender, sexuality and               Encore Media Group
                                                                                        425 North 85th Street
		                power.
                                                                                        Seattle, WA 98103
                                                                                        p 800.308.2898 | 206.443.0445

44
                  THE ART OF THE BULLFIGHT                                              f 206.443.1246
                  The origins of Spanish bullfighting stretch back to ancient           info@encoremediagroup.com
                                                                                        www.encoremediagroup.com
		                cave paintings

                                                                                        Encore Arts Programs and Encore Stages are published monthly
                                                                                        by Encore Media Group to serve musical and theatrical events
                                                                                        in the Puget Sound and San Francisco Bay Areas. All rights
                                                                                        reserved. ©2019 Encore Media Group. Reproduction without
                                                                                        written permission is prohibited.

D E PA RT M E N T S

8    San Francisco Opera Association          64   San Francisco Opera Donors
   Welcome Message from the Board
11	                                          80 Merola Opera Program
12   San Francisco Opera News                 82   San Francisco Opera Guild
35   2019 Repertory                           85   Your Opera Experience
37   Synopsis and Cast                        86	Postlude by General Director
                                                  Matthew Shilvock
46   Artist Profiles

4   SFOPERA.COM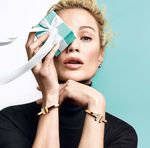 WOW.
JUST.
WOW.
We are simply speechless for all of the
nominees. Words can't begin to express
how excited we are for everyone onstage,
offstage, backstage and on the way up
to the next stage.

City National Bank has been paying
tribute to the entertainment industry for
more than 65 years, and is proud to be
the official bank of the 2019 Tony Awards®.
Visit us at cnb.com/tonys2019.

The Way Up® for Broadway

                                              © 2019 City National Bank. All Rights Reserved.
                                                           City National Bank Member FDIC.
                                                              ©American Theatre Wing, Inc.™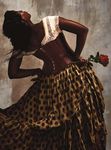 Sotheby's International Realty and the Sotheby's International Realty logo are registered (or unregistered) service marks used with permission. Operated by Sotheby's International Realty, Inc. Real
estate agents affiliated with Sotheby's International Realty, Inc. are independent contractor sales associates and are not employees of Sotheby's International Realty, Inc. Neill Bassi DRE: 1883478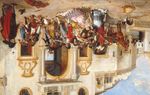 Who You
Work With
Matters
#1
Agent in San Francisco according
to The Wall Street Journal, 2018

62%
Of Sales Volume Brokered Privately
Off-Market in 2019

$630M
Sold since 2015

NOW ACCEPTING FALL 2019 LISTINGS

Neill Bassi
nb@neillbassi.com
neillbassi.com | 415.296.2233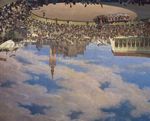 SAN FRANCISCO OPERA ASSOCIATION
     EXTEND
      YOUR                                                    OFFICERS OF THE BOARD

   EXPERIENCE                                                 John A. Gunn
                                                              Karl O. Mills
                                                                                         Chairman
                                                                                         Vice Chairman
                                                                                                                        Steven Menzies
                                                                                                                        Reid W. Dennis
                                                                                                                                                    Vice Chairman
                                                                                                                                                    Chairman Emeritus

      WITH A                                                  George H. Hume             Vice Chairman                  Franklin P. Johnson, Jr.    Chairman Emeritus

    GIFT FROM                                                 O F F I C E R S O F T H E A S S O C I AT I O N

   THE OPERA!                                                 Keith B. Geeslin
                                                              Matthew Shilvock
                                                                                         President
                                                                                         General Director &
                                                                                                                        Lisa Erdberg
                                                                                                                        William M. Coughran, Jr.
                                                                                                                                                    Vice President
                                                                                                                                                    Treasurer
                                                                                         Chief Executive Officer        Thomas A. Larsen            Secretary
                                                              Robert A. Ellis            Executive Vice President       Michael Simpson             Chief Financial Officer

                                                              BOARD OF DIRECTORS
                                                              Susan Anderson-Norby                   Sylvia Hughes                           C.P. Russell
                                                              Helen Berggruen                        George H. Hume +                        Bill Russell-Shapiro +
                                                              Dawn Yates Black                       J. Burgess Jamieson                     Jack Schafer
                                                              Timothy Blackburn                      Philip M. Jelley                        Matthew Shilvock + ▴▴ ▴
                                                              Carol Franc Buck                       Franklin P. Johnson, Jr. +              Ruth A. Short
                                                              Jack Calhoun +                         Timothy F. Kahn                         Mrs. George P. (Charlotte) Shultz
                                                              Annette Campbell-White                 Stephen S. Kahng                        William R. Stensrud
                                                              Carlyn Clause, Merola Opera            Lawrence A. Kern                        Dianne Marie Taube
                                                              Program President ▴ ▴ ▴                Mark R. Kroll                           Mrs. David T. (Joan) Traitel
                                                              William M. Coughran, Jr. +             Karen J. Kubin                          Soo Venkatesan +
                                                              Mrs. Peter W. (Jayne) Davis            Thomas A. Larsen +                      Diane B. Wilsey +
                                                              Ira Dearing                            Sylvia R. Lindsey                       Barbara A. Wolfe
                                                              Jerome L. Dodson                       James Patterson McBaine                 Barbara Moller Ward
                                          C O RY W E AV E R

                                                              Carol Pucci Doll                       Patrick McCabe                          Melinda Yee Franklin
                                                              Dixon R. Doll                          Anne G. McWilliams                      S. Shariq Yosufzai +
                                                              Shannon Eliot, BRAVO! President ▴ ▴    Teresa Medearis
                                                              Robert A. Ellis +                      Steven Menzies +                        + Executive Committee Member
                                                              Lisa Erdberg +                         Helen Meyer                             ▴ Ex Officio
                                                                                                                                             ▴
                                                              Peter Fenton                           Karl O. Mills +
                                                              Sarah Fenton                           Justin Moore
                                                              Kristina Flanagan                      ▴Nancy S. Mueller                       CHAIRMAN'S COUNCIL:
     IN THE MARKET FOR                                        Margarita Gandia                        Ben Nelson                             Reid W. Dennis
    A N E W FA S C I N AT O R O R                             Keith B. Geeslin +                      J. Boyce Nute +                        Franklin P. Johnson, Jr., Chairman
    SEEKING A MEMORABLE                                       Susan Graham Johnston                   Masashi Oka                            Bernard Osher
     GIFT FOR A FRIEND?                                       Louise Gund +                           Bernard Osher +
                                                              John A. Gunn +                          Mary Poland, Guild President
                                                              Jane M. Hartley                         Anne Brandeis Popkin
     THE SAN FRANCISCO                                        I. Craig Henderson, M.D.                Mary A. Powell
    OPERA SHOP WELCOMES                                       John Hendrickson                        Karthik Rau
                                                              Doreen Woo Ho                           Randall Reynoso +
      YO U R PAT R O N A G E !
                                                              Charles Edward Hudson III               Richard J. Rigg, Ph.D.

  Stop by the San Francisco Opera Shop
                                                              PRESIDENTS
    during your performance. Located
                                                              1923         Timothy Healy                                  1974–84      Walter M. Baird
     on the South Mezzanine (level 2),                        1924–31      Robert I. Bentley                              1985–90      Tully M. Friedman
   the shop is open 90 minutes before                         1932–36      Wallace M. Alexander                           1990–93      Thomas Tilton
      curtain, during all intermissions                       1937–44      Robert Watt Miller                             1993–95      David M. Chamberlain
    and 20 minutes after final curtain.                       1945–51      Kenneth Monteagle                              1995–2002    William W. Godward
                                                              1952–68      Robert Watt Miller                             2002–06      Karl O. Mills
                                                              1969–70      Prentis Cobb Hale                              2006–13      George H. Hume
                                                              1971–73      William H. Orrick, Jr.                         2013–        Keith B. Geeslin

                                                              CHAIRMEN OF THE BOARD
                                                              1969         Robert Watt Miller                             1985–99   Reid W. Dennis
                                                              1971–82      R. Gwin Follis                                 1999–2008 Franklin P. Johnson, Jr.
                                                              1983–84      Richard K. Miller                              2008–     John A. Gunn

                                                              SAN FRANCISCO OPERA GENERAL DIRECTORS
                                                              Gaetano Merola     1923–53
                                                              Kurt Herbert Adler Artistic Director, 1953–57; General Director, 1957–81; General Director Emeritus, 1982-1988
                                                              Terence A. McEwen  1982–88; General Director Emeritus, 1988-1998
                                                              Lotfi Mansouri     1988–2001; General Director Emeritus, 2001-2013
                                                              Pamela Rosenberg   2001–05
       S H O P. S F O P E R A . C O M                         David Gockley      2006–16; General Director Emeritus, 2016-
                                                              Matthew Shilvock   2016–

8   SFOPERA.COM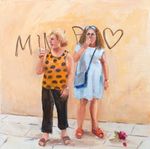 NOW SCHEDULING MODEL HOME TOURS
                                                              CLOSINGS SUMMER 2019

                                                              Sales Gallery Open Monday to Saturday
                                                              235 First Street, San Francisco, CA 94105
                                                              415-368-5039 | TheAverySF.com

The developer reserves the right to make modifications to the floor plans, pricing and unit dimensions of residences or other areas at any time. This is neither an offer to
sell nor a solicitation to buy in any state where prohibited by law or where prior registration is required. Developer shall have no obligation to sell any residence unless the
purchaser executes a sale agreement and other documents required by the developer and such documents are executed and accepted by the developer. The development
will be subject to the jurisdiction of a homeowners association and owners will be obligated to pay assessments to the association for maintenance of common facilities.
Please review the association budget and Final Subdvision Public Report issued for the development by the California Department of Real Estate for more information.
Equal Housing Opportunity. CA DRE 1888310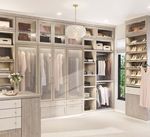 Experience, Dedication, Results.
   #1 Team in San Francisco for 2017 & 2018

   teamhatvany.com
 2323 Hyde Street

                                                                                           140 Clarendon Avenue

                    6 Bed | 5 Bath | 4 Car parking | $13,800,000                                                  4 Bed | 3.5 Bath | 2 Car parking | $5,995,000
                    2323Hyde.com                                                                                  140ClarendonAve.com
                                                                                           1028 Lombard Street
1709 Gough Street

                    4 Bed | 3.5 Bath | 1 Car parking | $4,400,000                                                 4 Bed | 3.5 Bath | 1 Car parking | $3,500,000
                    1709Gough.com                                                                                 1028Lombard.com

                                                                    Nina Hatvany                                   Paul Hatvany Kitchen
                                                                    415.345.3022                                   415.652.7285
                                                                    nina@ninahatvany.com                           paul@teamhatvany.com
                                                                    DRE 01152226                                   DRE 01928433

                                                                    Natalie Hatvany Kitchen                       Vanessa Hatvany Kitchen
                                                                    415.652.4628                                  415.407.5668
                                                                    natalie@teamhatvany.com                       vanessa@teamhatvany.com
                                                                    DRE 01484878                                  DRE 02016667
A MESSAGE FROM THE BOARD OF SAN FRANCISCO OPERA

Welcome to the conclusion of San
Francisco Opera's 96th season! We are
delighted that you have joined us at the
War Memorial Opera House.
    We open the summer with Bizet's
Carmen, a familiar favorite that features
several important firsts: the role debuts
of J'Nai Bridges and Matthew Polenzani,
a riveting production by Francesca
Zambello that is new to our stage, and              Keith B. Geeslin and John A. Gunn
                                             DREW ALTIZER
the mainstage conducting debut of
James Gaffigan, one of today's most exciting American conductors. The
Company then presents English director Harry Fehr's fascinating

                                                                                                     AD
interpretation of Handel's Orlando, which updates the story to the time of the
London Blitz and features mezzo soprano Sasha Cooke following in Marilyn
Horne's footsteps in the title role. We also present Dvořák's beautiful fairy tale
Rusalka, not seen here for 24 years, with Rachel Willis-Sørensen making her
role debut as the tragic water nymph and the house premiere of South Korean
conductor Eun Sun Kim.
    Beyond the mainstage, this June we welcome the annual OPERA America
conference and its 600+ industry representatives from across North America
back to San Francisco. It is a privilege to host this gathering for our national
                                                                                                 Lower
service organization. We also welcome 29 artists to the Merola Opera Program's                 Pac Heights
62nd season of professional training for young singers, coach accompanists and
directors. The highlight of this summer's Merola offerings will be the world
                                                                                                Address.
premiere of Jake Heggie and Gene Scheer's opera If I Were You.                                   Higher
    This season is made possible by our talented guest artists, orchestra,
chorus, dance corps, staff, and crew who collaborate to create the uniquely                     Standard
compelling art form that is opera. It is also made possible by you, our family of
patrons and donors, whose loyal support keeps San Francisco Opera at the
                                                                                                Of Care.
forefront of opera companies worldwide. We extend special thanks to our                    Rhoda Goldman Plaza
Company Sponsors for their extraordinary annual support, whose names are                    is my new address in
listed on page 35.                                                                           Lower Pac Heights
    If you haven't yet joined our community of donors, now is a perfect time to
                                                                                                 and I love it.
do so thanks to a generous challenge gift from Ann and Gordon Getty. Between
                                                                                            For your personal visit,
now and July 31st, any new or increased gift you make of $75 or more will be
matched two-to-one! It is a wonderful opportunity to leverage your support                  connect with Candiece,
and help San Francisco Opera thrive.                                                           415.345.5072 or
    We look forward to sharing opera's transformative power with you this                  CandieceM@rgplaza.org.
summer!
                                                                                                             RHODA
  Sincerely,                                                                                                 GOLDMAN
                                                                                                             PL AZA

                                                                                        2180 Post Street San Francisco, CA
           Keith B. Geeslin                        John A. Gunn                                        rgplaza.org
              President                        Chairman of the Board
                                                                                         Founded by Jewish Family and Children's Services and
                                                                                            Mount Zion Health Fund RCFE# 385600125

                                                                                                       encorespotlight.com                      11
SUMMER 2019

               SAN FRANCISCO OPERA NEWS

      PEDRO WALTER

PLÁCIDO DOMINGO                                       OPENING NIGHT
RETURNS OCTOBER 6
The incomparable Plácido Domingo
                                                    CELEBRATION AHEAD
returns to the War Memorial Opera
                                         DREW ALTIZER

House on Sunday, October 6 for a         On Friday, the 6th of September, San Francisco Opera Guild will produce
sold-out afternoon concert cele-         Opera Ball, the iconic gala celebration that launches the new San Francisco
brating the 50th anniversary of his      Opera repertory season, the Company's 97th. For this special occasion, Guild
San Francisco Opera debut. World-        President Mary Poland has invited Elizabeth Birka-White and Jane S. Mudge
renowned, Domingo is one of the          to co-chair this inaugural evening of extraordinary music, fine dining,
finest and most influential singing      couture fashion, and design all in support of opera education programs.
actors in the history of opera with a    Reflecting the opening night opera, Charles Gounod's romantic Romeo and
repertory of 151 roles and more than     Juliet, the theme of the Opera Ball is "The Capulets' Masked Ball," offering the
3,900 career performances. This mul-     perfect opportunity for attendees to wear an elegant mask. Acclaimed stylist
tifaceted artist who has triumphed in    J. Riccardo Benavides will curate the event design evoking the spirit of
both the tenor and baritone reper-       Renaissance Verona while McCalls Catering & Events will create the dinner
tory, made his San Francisco Opera       and afterglow buffet to compliment the late-night dancing. For Opera Ball
debut in 1969 replacing an ailing col-   tickets, visit sfopera.com/OperaBall2019.
league as Rodolfo in Puccini's La
Bohème. He appeared with the Com-
pany in over 100 performances of 14      OPERA GUILD SCOUTS & MADRIGALS
different roles, including the lead in   For the past 80 years, San Francisco Opera Guild has been
Alfano's Cyrano de Bergerac. His PBS     offering education programs to students throughout the Bay
telecasts from the War Memorial          Area. Working under the title of "Giving Voice to Potential,"
Opera House include L'Africaine and      one of these successful activities is the ensemble-based
                                         Opera Scouts, a performing arts organization for boys and
                                                                                                         DREW ALTIZER
Samson et Dalila, and he appeared
many times in concerts and recitals at   girls ages 12–18, providing a social, developmental, career, and artistic home
the Opera House, Civic Auditorium,       base for arts-minded youth. Building on the success of last season's
Stern Grove, and Golden Gate Park. In    performance trip to Italy, the Scouts will travel to Austria in March 2020 for a
1994, he was awarded the San Fran-       10-day performance itinerary in Salzburg, Melk, and Vienna.
cisco Opera Medal, the Company's            New this year is the launch of the Opera Madrigals, a junior version of the
highest honor.                           Scouts for boys and girls ages 7—11. The Madrigals will focus on folk songs,
   For his upcoming concert, Domingo     composition, storytelling, and honing performance skills, providing an inspiring
will be under the baton of Spanish       introduction to the world of opera.
conductor Jordi Bernàcer with the San       Both programs launch in mid-September and conclude in May 2020.
Francisco Opera Orchestra and guest      Interested students should enroll now through the end of August; limited
artists to be announced.                 scholarships are available. To apply, visit sfoperaguild.com/programs.

12   SFOPERA.COM
MEROLA OPERA PROGRAM
                                                                       2019 SUMMER AT A GLANCE
                                                                        Celebrating 62 years of world-renowned
                                                                              professional opera training

                                                                             THE SCHWABACHER
                                                                              SUMMER CONCERT
                                                                       Scenes from Lucia di Lammermoor, Faust,
                                                                        Il Trovatore, Die Schweigsame Frau, and
                                                                          La Rondine; Craig Kier, conductor and
                                                                              Jose Maria Condemi, director

                                                                         July 11 at 7.30 PM and July 13 at 2 PM
                                                                         San Francisco Conservatory of Music
                                                                       Caroline Hume Concert Hall, 50 Oak Street

          W E USE                                                               World Premiere Opera
                                                                                 IF I WERE YOU

      10 0% NAT UR A L                                                          Jake Heggie, composer
                                                                                 Gene Scheer, librettist

         ME SQUIT E
                                                                            Featuring two alternating casts
                                                                            Nicole Paiement, conductor and
                                                                               Keturah Stickann, director

        CH A RCOA L
                                                                              August 1 and 6 at 7.30 PM
                                                                                August 3 and 4 at 2 PM
                                                                         Herbst Theatre, 401 Van Ness Avenue

                                                                          MEROLA GRAND FINALE
                                                                       A concert of arias and ensembles featuring
           AU T HEN T IC BR A ZILI A N ST E A K HOU SE
                                                                        the 29 Merola Opera Program artists with
      Fourteen signature cuts of meat roasted over a mesquite grill.          George Manahan, conductor
            We use fresh produce to prepare our salads daily.                  and Greg Eldridge, director
                       Nothing comes from cans.
                                                                                 August 17 at 7.30 PM
                                                                              War Memorial Opera House
                      TA ST E T HE DIF F ER ENCE!
                                                                               Artists reception to follow
                   SA N F R A NCISCO | SA N M AT EO
                                                                                For tickets: Merola.org
                             E SPET U S .COM
                                                                              Box Office: (415) 864-3330

14   SFOPERA.COM
My legacy. My partner.
             You have dreams. Goals you want to achieve during your lifetime and a legacy you want to leave
             behind. The Private Bank can help. Our highly specialized and experienced wealth strategists can
             help you navigate the complexities of estate planning and deliver the customized solutions you
             need to ensure your wealth is transferred according to your wishes.

             Take the first step in ensuring the preservation of your wealth for your lifetime and
             future generations.

             To learn more, please visit unionbank.com/theprivatebank or contact:

             Vartan Shahijanian
             Private Wealth Advisor
             vartan.shahijanian@unionbank.com
             415-705-7258

Wills, trusts, foundations, and wealth planning strategies have legal, tax, accounting, and other implications. Clients should consult a legal or tax advisor.

          ©2019 MUFG Union Bank, N.A. All rights reserved. Member FDIC.
          Union Bank is a registered trademark and brand name of MUFG Union Bank, N.A.
SAN FRANCISCO OPERA PROFILE

                    ARYEH NUSSBAUM COHEN
                                      ADLER FELLOW COUNTERTENOR

                                             BY JEFFERY MCMILLAN

F         or nearly four decades, San
          Francisco Opera Center has
          shepherded talented young
artists toward major operatic careers.
Professional opportunities sometimes
                                                                                     can't complain. This has truly been a
                                                                                     dream for me."
                                                                                        Nussbaum Cohen feels a special
                                                                                     kinship with his part in Orlando.
                                                                                     "Medoro's affections and actions cause
arise for the artists while they are still                                           a lot of trouble and heartbreak for
under the wing of their mentors in the                                               others, but he's fundamentally some-
Center's programs. This was certainly                                                one who loves very deeply and
the case with Merola Opera Program                                                   authentically. A lot of the characters in
graduate and second-year Adler                                                       Handel's operas give the appearance
Fellow Aryeh Nussbaum Cohen. In                                                      of being pleasant, but they are usually
between coachings, language classes,                                                 scheming or playing people for politi-
and other training activities, the 25-                                               cal reasons. I'm excited to be portray-
                                           DARIO ACOSTA

year-old countertenor has experienced a rapid ascent,          ing a character who is motivated by true love."
including a win at the Metropolitan Opera's National Council      Though he has been a singer for most of his life, the opera
Auditions, Grammy Award recognition, and rave reviews for      bug bit Nussbaum Cohen when he was an undergraduate at
performances in opera houses, on concert stages, and even      Princeton and won free tickets to see Puccini's La Bohème at
an onstage role with San Francisco Ballet.                     the Metropolitan Opera. "The Zeffirelli production," he
   This month, Nussbaum Cohen makes his San Francisco          emphasized. "My life has never been the same."
Opera debut as Medoro in Handel's Orlando. Joining the            Nussbaum Cohen feels the countertenor's high vocal
cast as a late replacement, the Brooklyn-born coun-            range has always suited him. "As a child, I had been
tertenor integrated this thrilling assignment into an          singing soprano and treble in children's choir and my
already packed schedule through strict planning. "I'm          voice dropped when I was twelve. I didn't know what a
very type A," he said. "For every season I have a Google       countertenor was, but I wanted to keep singing in choir so
spreadsheet where I mark out every piece of music I have       I thought that if I sang alto, I could probably still finagle
to know, how long it is going to take to learn and coach it,   and hit the notes. That's how it started, and I've just
and the date I need it ready for rehearsals."                  always sung in that register. I didn't really choose to be a
   The preparation has really paid off. The year began with    countertenor; it kind of chose me."
sessions for his first solo recording followed by six weeks        As an Adler Fellow, this rising star's operatic journey
with Lyric Opera of Chicago for Handel's Ariodante. The        has progressed rapidly through the training he has
final performance was on a Sunday, and he flew to San            received and from just being around world-class opera
Francisco on Monday to begin rehearsals with San Francisco     in San Francisco. "I've gained so much from watching
Ballet on Tuesday. After a week of rehearsals and another      opera being made at this level and on this scale. Watch-
week of performances, he went directly into rehearsals for     ing the greatest singers of our time up close as they
Handel's Saul with Philharmonia Baroque Orchestra. Once        rehearse and perform, day after day, has been a great
Saul wrapped up, Nussbaum Cohen began Orlando                  supplement to the education I have received. What a joy
rehearsals. "There hasn't been much breathing time, but I      and honor it has been to soak that in."

                                                                                                   encorespotlight.com     17
GET "IN THE KNOW"
San Francisco Opera is pleased to offer a wealth of educational resources to help you get "in the know" for each opera
performance. For information on these and other resources, visit sfopera.com/learn.

OPERA TALKS                                                             FAMILY PROGRAMS
Before every performance, charismatic scholars present a 25-minute      San Francisco Opera invites you to join All About Carmen, an
overview of the opera with insights on the music, composer, and         interactive exploration workshop for families with children ages 6 &
historical background. Talks begin 55 minutes prior to curtain. Visit   up on June 23 at 11 am and 12.30 pm.
sfopera.com/operatalks.
                                                                        Next fall, join us for All About Hansel & Gretel, an exploration
Carmen: Laura Prichard                                                  workshop for families on Nov. 30 at 11 am and 12.30 pm. Tickets $10;
Orlando: Bruce Lamott                                                   visit sfopera.com/discover-opera.
Rusalka: Peter Susskind

OPERA PREVIEW LECTURES                                                  CONNECT WITH US ON FACEBOOK,
San Francisco Opera Guild chapters present lectures that bring
                                                                        TWITTER, YOUTUBE, AND INSTAGRAM
renowned musicologists to communities throughout the greater
Bay Area, offering an in-depth look into the season's upcoming
operas. Visit sfopera.com/previews.

                                                                        Follow San Francisco Opera on Facebook, Twitter, YouTube, and
E-OPERA NEWSLETTER
                                                                        Instagram! You'll get sneak peeks about upcoming events, special
San Francisco E-Opera subscribers are the first to know about the
                                                                        performances, and more. Like us at facebook.com/sfopera, and
latest performances, special events, and educational opportunities.
                                                                        follow us at twitter.com/sfopera and instagram.com/sfopera.
Keep up-to-date on featured artists, special ticket offers, advance
                                                                        And don't forget to check out our YouTube channel, featuring
program notes, and other insider information by signing up at
                                                                        performance excerpts, artist interviews, and more at
sfopera.com/eopera.
                                                                        youtube.com/sfoperamedia.

CHECK OUT SAN FRANCISCO OPERA'S BLOG
Our blog, Backstage at San Francisco Opera, offers unique insights
into the Company, with entries from General Director Matthew
Shilvock and others giving audiences an insider's look at San
Francisco Opera.. Visit sfopera.com/blog.

OPERA HOUSE TOURS
Discover the magic that goes into creating an opera production with
a backstage tour of the War Memorial Opera House led by a Guild
volunteer docent. Tours occur only on selected dates in small
groups; reservations required. E-mail tour.reserve@gmail.com or call
the San Francisco Opera Guild at (415) 551-6353 to leave a message.
For group tours contact Lynn Watson at sf.opera.tours@gmail.com.
$20 for general admission.

                                                                        ERIC FRAZIER

18   SFOPERA.COM
The location that connects you to
the best of San Francisco.
San Francisco is known for its rich intellectual and creative culture, progressive
spirit, and global outlook — and that's just what you'll find at San Francisco Towers, a
sophisticated Life Plan Community in the heart of the city.

Everything you love is within walking distance, making it easy to stay connected to the
culture and diversity San Francisco is known for plus convenient services, wonderful
comforts, and security for the future.

Join the waiting list! For information, or to schedule a visit, call 415.447.5526.

covia.org/san-francisco-towers
1661 Pine St, San Francisco, CA 94109

   A not-for-profit community owned and operated by Covia. License No. 380540292 COA# 325
HIDDEN

MAESTRO                           BY LISA HOUSTON

                     MARK MORASH
              SAN FRANCISCO OPERA CENTER'S DIRECTOR OF MUSICAL STUDIES

MATTHEW WASHBURN

20   SFOPERA.COM
W                hen a twenty-four-year-old Beverly Sills
                 arrived in San Francisco for her first
                 engagement with San Francisco Opera in
1953, she went straight to the home of Gaetano Merola,
unaware he had passed away suddenly while conducting
                                                                  site for working in opera. Stuff happens; Mark deals."
                                                                     It was under Katz's tutelage at the University of Michi-
                                                                  gan that Morash first began to understand the niche he
                                                                  might occupy in the music world. It is a special talent to
                                                                  work well with singers, and Katz says Morash has got it.
at Stern Grove the day before. What was to have been an           "Mark could probably charm birds out of trees, perhaps
apprenticeship under the wing of an illustrious maestro           with only his smile and attitude as tools. He has an amaz-
became a depressing stint in a strange city. Highlights of        ing ability to help people sing and play their best."
the trip included cooking frankfurters on the radiator of a          Bass-baritone Christian Pursell, a second-year Adler
questionable Market Street hotel, and jumping in for an           Fellow, agrees. Whether preparing an entire role, or a dif-
ailing Gerhilde, only to suffer a wardrobe malfunction of         ficult passage in an audition aria, Pursell says Morash
Walkürean proportions. (A helmet mishap prompted Act-             "knows the character of the piece. And he's not judgmen-
ing Artistic Director Kurt Herbert Adler to ask her if she        tal. If it's been a bad week and I'm behind on something,
was drunk.) Sills returned in 1971, a star in earnest, but        he's not mean about it. Mark really cares about each and
that bumpy beginning is exactly what today's well-strung          every one of us," says Pursell, who will cover the role of
Merola Opera Program seeks to avoid.                              Escamillo in this June's Carmen. "If we run into each
    Enter Mark Morash, Director of Musical Studies.               other in the hallway, he always asks about my projects
    Even true fans of the opera may not know the name.            and how he can help. He's that kind of guy."
When a story about the Merola program or the Adler Fel-              Morash exudes an unassuming, just-doing-my-job
lows goes to press, the spokesperson cited most often is          ethos that allows him to flourish in a building of creative
Sheri Greenawald, a vivacious former diva who serves as           personalities, where storms of temper may roll in as fre-
director of the San Francisco Opera Center, coordinating          quently as the afternoon fog. Morash brings his lunch
the development of all the young singers brought under            every day, (and composts after, in large white bins that
the Company's auspices. But followers of these burgeon-           once contained pecans from the farm of the late pianist
ing careers know Morash well. They've enjoyed his jovial          George Darden, a friend and colleague). Morash, along
emceeing at Merola galas, and admired his artful con-             with his wife, Dallis, has raised two grown children. He
ducting and piano playing at countless performances               has a dog. He likes to go to brunch. No surprise that
spanning two decades. For these devotees, Morash is               around the opera house Morash is well liked.
equal parts fixture and blessing.                                    His biggest admirer is Greenawald. Their friendship has
    Observing him in a recent coaching, the Nova Scotia-          stood the test of time, and travel. Morash began in 1998,
born Morash has a paradoxical quality, studious yet care-         Greenawald in 2002. Their schedule is grueling. January to
free, simultaneously giving the impression that every note        April they're training the Adlers. May is prep time for
matters intensely, and not at all. It is the nature of a coach-   Merola, which runs from Memorial Day to mid-August.
ing to stop and start, nevertheless he plays fluidly, reading     Then it's time to get the Adlers ready for the fall season. "If
music on an oversized iPad, deftly tapping his toe on an          there is a calm month in the Opera Center, and it doesn't
electronic page-turning device nestled beneath the piano.         ever feel very calm, it's September," Morash says. "But
    An inconvenient comma begins to irritate one of the           then the applications are coming in for Merola, and in
singers. "Oh that?" Morash says. "Don't worry about it.           October we go out on the road for auditions." That takes
It's a mistake." (Most coaches know that scores are rife          them to Thanksgiving, then on to the Adlers' "Future Is
with errors. Few can tell you where they are.) A sustained        Now" concert. A couple of weeks off for Christmas, and
note at the end of a long phrase becomes problematic.             they're ready to start the whole thing again in January.
Morash appeases the singer's anxiety with a shrug. "You              Former San Francisco Opera General Director Kurt
hold it for as long as you hold it."                              Herbert Adler once said, "If we can find one outstanding
    Renowned collaborative pianist Martin Katz is familiar        singer per year, that's OK. Someone who is really going to
with this equanimity. "If he's stressed," Katz says, "he cer-     develop, who has star quality, then we have done our job."
tainly doesn't show it, which is perhaps a prime prerequi-           In auditions, Greenawald listens mainly for what she

                                                                                                     encorespotlight.com      21
Mark Morash as a Merola Opera Program Apprentice Coach, 1987                Mark Morash coaching Adler Fellow Ashley Dixon
ALICE CUNNINGHAM                                                      MATTHEW WASHBURN

calls "the goo," i.e., the intrinsic caliber of the voice itself,     vock, Managing Director, Artistic, Gregory Henkel, and
while Morash, who has perfect pitch and a love of musical             Head of Music Staff John Churchwell, as well as Adminis-
minutia, listens for everything else. Both listen for someone         trative Director Chris Bragg, Greenawald, and Morash
they can feel good about putting on the main stage three              also receive input from Master Voice Teacher César Ulloa,
weeks after arrival to sing for the general director. And             and will in the future also have the counsel of mezzo-
both keep in mind how much will be asked of the singers.              soprano Susanne Mentzer. "In a big opera company
   The dial has moved over the years from a theoretical               things tend to be by committee," Morash says. Far from
pedagogy to a highly practical approach. "It's a fine line to         minding this communal aspect, it's clear Morash thrives
walk when they're asked to do too much, or if they're sit-            on the social synergy that makes opera.
ting on their hands," Morash says. "These singers are                    Morash is a Merola alum, Class of '87. For him, the
racehorses. They don't get better sitting in the barn. You            summer was epiphanic. He left knowing what he wanted
have to keep them challenged so they're always upping                 to do for the rest of his life. "I tell the Merola on their first
their game, without overwhelming them."                               day, 'If we can do for you what Merola did for me, we'll
   To Adler's point, they also take the long view.                    have succeeded.'"
   "We pride ourselves on taking voices that are uncon-                  "He loved the music," says soprano Janet Williams, a
ventional for a young artist program," Morash says. "It's             Merola classmate from that summer who went on to an
easy to take the nice, compact voices that can execute all            international career and now teaches at the Hochschule
the musical details everybody wants. But there's some-                für Musik in Berlin. "He's one of my favorite memories of
body coming right down the pike who can do the same                   the Merola program," she says, describing the young
thing. We take voices for whom it's a longer trajectory.              Morash as "serious, but fun."
Otherwise there'll be nobody to sing the big roles. If it's a            Music was fun for Morash from the beginning. At three
voice that's not going to really launch till it's forty, if the       or four he was picking out melodies on the piano by ear,
material is there, we want it."                                       emulating his mother, who played favorites and accom-
   In choosing Adlers from among the Merola, many                     panied sing-alongs as a regular part of the family's
minds come together. General Director Matthew Shil-                   vibrant social life.

                                                                                                               encorespotlight.com   23
Mark Morash with Opera Center Director, Sheri Greenawald
MATTHEW WASHBURN

   "As a child," Morash says, "I was not the kid practicing                   When I arrived at his studio for our first meeting, Morash
two hours every day, but I probably played that much or                   is quick to say he cannot imagine what I will find to say
more lots of days, for enjoyment." Soon he was in                         about him. His comment is something more than humility.
demand, playing in churches and for the community.                        It is recognition that perhaps the most significant and last-
   Playing by ear is more than a parlor trick. It's a core                ing impact he will have on the art form he so cherishes, is
skill for someone who must enhance a perhaps antiseptic                   not the man himself, but rather his influence on the musical
piano score into something that the singers will recognize                minds of countless singers and colleagues. It is an artistic
when they perform with the more sonorous orchestra.                       sensibility which once passed on, will be manifest in opera
   Playing violin in the Nova Scotia Youth Orchestra was                  houses the world over for generations to come.
Morash's invitation to that world of sound. It also intro-                    On that fateful moment when Merola died at the
duced him to "the first real musician I ever met," a Czech                podium, the aria being sung was "Un bel di" from Madama
violinist named Jan Wicha, who had settled in Canada                      Butterfly. The exact line was "Io senza dar risposta me ne
after fleeing the Prague Spring.                                          starò nascosta." I give no answer, but remain hidden. Like
   Those early years of precocity left their mark. Morash is              his foot moving swiftly under the piano, or the hours upon
comfortable in front of an audience, possessing his own                   hours of preparation and encouragement he pours upon
brand of warm-hearted stage charisma and a tasteful show-                 the stars of tomorrow, Morash's contribution to the opera
manship. At a recent recital of Adler Fellows Mary Evelyn                 is made mostly in modest rooms, and in micro-install-
Hangley and Christopher Oglesby, he gives a short but grip-               ments, his quotidian importance vanishing almost magi-
ping introduction to Britten's "Still Falls the Rain," describing         cally as others take the curtain call. Perhaps in the end, an
the Blitz to evoke a vivid wartime mood. "I wanted to drop                essential artist like Morash is as the nightingale: at the
everybody in it," he tells me later, "to be ready at the down-            moment of greatest glory, he remains hidden.
beat." For the brief instrumental outro of Fauré's "En Sour-
dine," Morash's light touch allows the beauty of the music to             Lisa Houston is a feature contributor to Classical Singer
sneak up on the audience, much like the surprising, noctur-               magazine and San Francisco Classical Voice, and the founder
nal song of the nightingale just mentioned in the lyric.                  of SingerSpirit.com, a website for singers.

24   SFOPERA.COM
2019 ADLER FELLOWS
                                                                                           ADLER PROGRAM
                                                                                           SPONSORS
                                                                                           Robert* & Julie Dickson
                                                                                           Frances K. & Charles D. Field Foundation
           SAN FRANCISCO OPERA'S ARTISTS-IN-RESIDENCE                                      The Charles D. & Frances K. Field Fund
                                                                                           Al Garren Fund

Founded in 1977 as the San Francisco Affiliate Artists Opera program, Adler                The Geoffrey C. Hughes Foundation
                                                                                           Barbara K. Jackson*
Fellowships are two-year performance-oriented residencies for classical music's            Drs. Corazon & Martin Sanders

most promising young artists. Now in its 42nd year, this internationally-acclaimed         ADLER AFFILIATE
                                                                                           SPONSORS
training program has launched the careers of many of the artists working on and off        Brigid S. Barton
stage this season. We are grateful to all of our Adler Sponsors for their support,         Darla & Richard Bastoni
                                                                                           Anne Gray
received from April 11, 2018 through May 1, 2019. For more information on                  Mary & Craig Henderson
                                                                                           Jeannie Kaufman
sponsorship opportunities and Adler events, please call (415) 565-3216 or visit our        Sheila Wishek

website at: sfopera.com/FriendsoftheAdlers.                                                Anonymous

                                                                                           ADLER PROGRAM
                 Baritone                                  Soprano                         ENDOWMENT GIFTS
                                                                                           Phyllis Edwards Scholarship Fund
                 SEOKJONG BAEK                             MARY EVELYN                     William Randolph Hearst Young Artist Fund
                 Jeon-Ju, South Korea                      HANGLEY                         The Claramae Turner Hoffmann &
                 First-year Adler                          Long Beach, New York              Frank Hoffmann Endowment Fund
                                                           First-year Adler                The Diana Dollar Knowles Fund
                                                           Sponsored by                      for Emerging Artists
                                                           The Diana Dollar Knowles Fund   Lorry I. Lokey
                                                           for Emerging Artists            Ralph R. Michaelis Estate
                                                                                           Mrs. Edward W. Rosston*

                 Tenor                                     Soprano                         FRIENDS OF THE ADLERS
                 ZHENGYI BAI                               NATALIE IMAGE                   Dr. Phyllis B. Blair
                                                                                           Chris & Jennifer Brahm
                 Linyi, Shandong, China                    Tsawwassen, Canada
                                                                                           Joyce & William Brantman Foundation
                 First-year Adler                          Second-year Adler
                                                                                           Janet & Lloyd Cluff
                 Sponsored by                              Sponsored by                    Leonard & Marie Collins
                 Felipe R. Santiago &                      James A. Heagy,                 Mrs. Denise Cutler
                 Barry T. Joseph                           In memory of Jayne Heagy;       Peter & Jayne Davis
                                                           Teresa & Mark Medearis;         Barbara J. Dwyer
                                                           Neil & Elsa Pering              Lisa Erdberg & Dennis Gibbons
                                                                                           Mrs. Carlo S. Fowler
                 Coach & Pianist                           Mezzo-soprano                   Barbara B. Friede
                 KSENIIA                                   SIMONE MCINTOSH                 Donald E. & Patricia D. Frischmann
                 POLSTIANKINA                              Vancouver, Canada               Bernice E. Greene
                 BARRAD                                    First-year Adler                Mr. David S. Hugle & Mr. Haggai Niv
                                                                                           Dr. H. Nona Hungate
                 Kyiv, Ukraine                             Sponsored by
                                                                                           Fred Karren
                 First-year Adler                          Bob Epstein & Amy Roth
                                                                                           Drs. Phyllis A. Kempner & David D. Stein
                                                                                           Victoria Kirby
                                                                                           Ms. Katharine Lange
                                                                                           Mr. John E. Lee
                                                                                           Sylvia R. Lindsey
                 Coach & Pianist                           Countertenor                    Bernice Lindstrom,
                 CÉSAR CAÑÓN                               ARYEH NUSSBAUM                    in memory of John W. Lindstrom
                 Bogotá, Colombia                          COHEN                           Dr. & Mrs. Laurence R. Lyons
                 Second-year Adler                         Brooklyn, New York              Betty Maddux, in memory of Ed Koester
                 Sponsored by                              Second-year Adler               Deborah Marion, Tax CPA & Joe Losch
                 Frances K. & Charles D. Field             Sponsored by                    Ellen & Paul McKaskle
                                                                                           Bill Medigovich
                 Foundation                                Karen J. Kubin; Anonymous
                                                                                           James R. Meehan
                                                                                           Miss Vivienne E. Miller
                                                                                           Mr. Robert B. Mison
                                                                                           Mr. D. G. Mitchell
                 Tenor                                     Tenor
                                                                                           Rene & Don Morgan
                 CHRISTOPHER                               CHRISTOPHER                     Alice Ames Morison & Dr. Oakley Hewitt
                 COLMENERO                                 OGLESBY                         Milton Mosk & Thomas Foutch
                 Burlington, Vermont                       Woodstock, Georgia              David & Marilyn Nasatir
                 First-year Adler                          First-year Adler                Paul Nordine
                                                           Sponsored by                    Dennis Otto & Robert Meadows
                                                           Peggy & Boyce Nute              Mr. Glenn H. Reid
                                                                                           Barbara J. Ross
                                                                                           Bob & Terri Ryan
                                                                                           Deborah & Paul Sagues
                 Mezzo-soprano                             Bass-baritone                   San Francisco Opera Guild/
                                                                                             East Bay Chapter
                 ASHLEY DIXON                              CHRISTIAN PURSELL
                                                                                           Barbara L. Traisman
                 Peachtree City, GA                        Santa Cruz, CA                  Barbara Moller Ward
                 Second-year Adler                         Second-year Adler               Carol A. Weitz
                 Sponsored by                              Sponsored by                    Judith B. Workman
                 Helen Berggruen; Lucia Bogatay &          Mrs. James K. McWilliams;       Lev & Tatyana Yurovsky
                 Thomas D. Wickens*;                       Ronald D. Morrison              Peggy & Lee Zeigler
                 Frances K. & Charles D. Field                                             Anonymous (4)
                 Foundation                                                                * deceased

                                                                                              encorespotlight.com                     25
YOUNG
PROFESSIONALS
                                            AT

    Meet other young opera lovers and deepen
   your involvement with San Francisco Opera
 by joining one of our young professional groups.

                                                                          BRAVO! CLUB
                                                                          Connect with a group of dedicated and dynamic
                                                                          young professionals and access special ticket offers,
                                                                          behind-the-scenes events, cocktail parties, networking
                                                                          opportunities and more throughout the season.

                                                                          J O I N T O D AY AT S F O P E R A . C O M / B R AV O

  ORPHEUS
  Invest in the future of opera. Join a
  passionate community of supporters,
  and enjoy exclusive insider events and a
  complimentary BRAVO! CLUB membership.

  B E C O M E A M E M B E R AT
  SFOPERA.COM/ORPHEUS

  R E S T R I C T I O N S A P P LY . P H O T O S : D R E W A LT I Z E R
800.274.6754 californiaclosets.com
                                     Custom solutions for better living
                                                                          ©2019 California Closet Company, Inc. All rights reserved. Franchises independently owned and operated.
S P O N S O R S P OT L I G H T

              JOHN A. & CYNTHIA FRY GUNN

O
                                    TERRENCE MCCARTHY

             nce again, the unprecedented generosity of             John is the former chairman and CEO of Dodge & Cox
             Cynthia and John Gunn has set the stage for a       Investment Managers. He joined the firm in 1972, the year
             dazzling season at San Francisco Opera.             he received his MBA from Stanford Business School and
Since 2002, when John joined the Opera Board, the                married Cynthia, who graduated from Stanford with an
couple has underwritten numerous productions and                 A.B. in political science in 1970. Early in her career,
provided exceptional support for many of the company's           Cynthia was the editor and director of The Portable
innovative endeavors.                                            Stanford book series for ten years. She edited
   In September 2008, the Gunns made a historic                  twenty-eight books by Stanford professors on a vast array
commitment—believed to be the largest gift ever made by          of topics, including Economic Policy Beyond the Headlines
individuals to an American opera company—to help fund            by George Shultz and Ken Dam. In addition to their
the signature projects of General Director David Gockley,        support of San Francisco Opera, the Gunns are active
including new operas and productions, multimedia                 members of the community. John chairs the advisory
projects, and outreach programs, and have proudly                board for the Stanford Institute for Economic Policy
continued that support for General Director Matthew              Research, is Vice Chairman of the Board of Stanford
Shilvock. This season, the Gunns' inspired generosity is         Hospital Care and is a former trustee of Stanford
helping make possible four productions—Cavalleria                University. Cynthia currently serves as an overseer of
Rusticana/Pagliacci, the company's new production of             Stanford's Hoover Institution and a trustee of the San
Tosca, It's a Wonderful Life, and Rusalka. The Gunns hope        Francisco Fine Arts Museums and has been a member of
that their support inspires others to give. John comments,       the advisory board of Family and Children Services and
"Opera is a dynamic art form and all of us play a role in        the board of the Lucile Packard Foundation for Children's
keeping it vital. We must expand our repertoire and our          Health. Opera lovers are grateful to Cynthia and John and
audiences and strive for financial flexibility. And we depend      applaud their commitment to keeping San Francisco
on donors to keep opera alive."                                  Opera a leading-edge company.

28   SFOPERA.COM
THE SAN TA FE OPERA

                          EXPERIENCE
                          THE ENCHANTMENT
                          LIVE

                          63RD SEASON JUNE 28 – AUGUST 24

                          LA BOHÈME
                          Giacomo Puccini

                          THE PEARL FISHERS
                          Georges Bizet

                          COSÌ FAN TUTTE
                          Wolfgang Amadeus Mozart

                          JENŮFA
                          Leoš Janáček

                          World Premiere

santafeopera.org
                          THE THIRTEENTH CHILD
800-280-4654              Music   Poul Ruders
Photo by Wendy McEahern   Libretto Becky and David Starobin

Opening Nights Sponsor    Lead Hotel Partner
855-674-5401              800-378-7946
fourseasons.com/santafe   druryplazasantafe.com
SPONSOR SPOTLIGHT
                            Carol Franc Buck (Production Sponsor, Rusalka)
                            Carol Franc Buck has generously supported the arts for more than thirty years as a
                            benefactor and a patron, and she claims her love of opera as the impetus for a commitment
                            to the arts. With a mission to support the visual and performing arts in the western region
                            of the country, the Carol Franc Buck Foundation was created in 1979, providing major
                            underwriting and production grants to the opera companies of San Francisco, Houston,
                            Portland, Nevada, and Arizona, as well as many others. She is the youngest child of Frank
                            and Eva Buck, a well-known agricultural, entrepreneurial, and political family in California
                            history, from whom she learned the values associated with contributing to and working in
                            one's community. Born in San Francisco, Ms. Buck grew up in and around Vacaville at a
                            time when it was a small rural ranching area. She attended Stanford University, graduating
                            cum laude with a degree in history. She has served as the president of the Carol Franc Buck
Foundation since its inception, was an original director of the Frank and Eva Buck Foundation, and has served as a
director of the Buck Center on Aging in Marin county, CA. She has also been a board member of San Francisco Opera
since 1981. Ms. Buck has one son, Christian P. Erdman, also a trustee of the Nevada-based Foundation, who resides in
Wyoming with his wife, Jacqui and daughter Mackenzie. Ms. Buck places value on the arts that flourish from her
unwavering commitment: "The support that we have been able to give has absolutely enriched my life."

Bernard and Barbro Osher (Production Sponsor, Orlando)
A native of Maine, Bernard Osher became involved with San Francisco Opera as a
subscriber 50 years ago, shortly after moving here from New York. He and his wife
Barbro, a native of Sweden, have supported every aspect of the Company's work,
from artist appearances to production facilities. Established in 1977, The Bernard
Osher Foundation has funded virtually every major arts organization in the area,
including youth programs. Higher education initiatives include scholarships for
community college students in California and Maine and for baccalaureate students
at universities in every state and the District of Columbia; Osher Lifelong Learning
Institutes serving seasoned adults on 123 campuses nationwide; and Osher Centers
for Integrative Medicine at six of the nation's leading medical schools and at the
Karolinska Institute in Stockholm, Sweden. Bernard is a longstanding member of the
Opera's Board of Directors, serving on the Chairman's Council. Barbro is Honorary
Consul General of Sweden for California and serves as Chairman of the Board of the
Osher Foundation.
                                                                                       D R E W A LT I Z E R

30   SFOPERA.COM
BE PART
OF THE
MAGIC
FROM DRESS REHEARSALS AND PANEL DISCUSSIONS WITH
A R T I S T S TO B A C K S TA G E TO U R S A N D M O R E , TA K E PA R T I N U N I Q U E
E X P E R I E N C ES W H I L E S U P P O RT I N G T H E A RT FO R M YO U LOV E .

Your gift helps deliver thrilling productions, immersive education experiences, vital
training for the next generation of opera stars, free community events and so much more.

D O U B L E YO U R I M PACT !
Thanks to a generous matching grant from Ann and Gordon Getty, all new
and increased gifts received before July 31 will be matched dollar-for-dollar!
Visit sfopera.com/donate or call (415) 565-3212.

LY R I C O P E R A O F C H I C A G O P R O D U C T I O N O F R U S A L K A / T O D D R O S E N B E R G P H O T O G R A P H Y , I N C
W E I N V I T E YO U TO J O I N U S AS
C R E AT I V E PA R T N E R S I N A T H R I L L I N G
FUTURE FOR SAN FRANCISCO OPERA.

The Producers Circle is an exciting group of six-figure philanthropists
who are making possible transformative artistry at San Francisco Opera.
Be connected to the artistic and production worlds of the Company in
uniquely immersive ways. Experience behind-the-scenes processes unfold
as operas move from conception to reality, and be a part of the creative
vitality of the Company. As a member of the Producers Circle, you will
further the extraordinary tradition of excellence that is San Francisco Opera,
bring visionary works of humanity to life and enter into a life-changing
artistic partnership.

BE PART OF THE JOURNEY!
For more information on this transformational giving opportunity,
please visit sfopera.com/producerscircle or contact:
Deborah Banks at (415) 551-6345 or dbanks@sfopera.com

BE A PART
OF THE
PRODUCERS
CIRCLE

PHOTO BY ED ANDERSON
SPONSOR SPOTLIGHT
Jan Shrem and Maria Manetti Shrem / Emerging Stars Fund and Conductors
Fund (Sponsor, James Gaffigan and J'Nai Bridges in Carmen, Sasha Cooke and
Christina Gansch in Orlando and Rachel Willis-Sørensen in Rusalka)
After a career devoted to his publishing businesses in Japan and Europe, the creation
of Clos Pegase Winery in California's Napa Valley, and his art collection, Jan Shrem,
in joyous partnership with his wife Maria Manetti Shrem, is bringing his focus and
affection to philanthropic causes that advance education and the performing and
visual arts. Though they grew up half-a-world apart, Jan and Maria both developed a
love of opera at a young age. While their lives led them each around the globe, their
individual passions eventually led them to San Francisco Opera and to each other. As
Company Sponsors for nearly a decade, Jan and Maria have established four
generous funds. The Conductors Fund helps ensure the continued appearances of
noted Italian conductors in the orchestra pit. The Great Interpreters of Italian Opera
                                                                                       D R E W A LT I Z E R
Fund helps bring today's most compelling artists in Italian repertoire to San
Francisco Opera, the Emerging Stars Fund supports the Company in showcasing exciting rising young stars on our stage
throughout the season, and the Luminaries Concert Fund enables San Francisco Opera to bring legendary artists to the
stage for special events and performances, beginning with Plácido Domingo in Concert this year.

                                  Joan and David Traitel/Great Singers Fund (Production Sponsor, Orlando/
                                  Sponsor, Matthew Polenzani in Carmen and Brandon Jovanovich in Rusalka)
                                  "Without great singers, opera is not all it could be," says San Francisco Opera
                                  board member Joan Traitel. "That's why my husband and I approached David
                                  Gockley with the idea of creating a special way of supporting singers exclusively."
                                  The result was the Great Singers Fund, launched by the Traitels in 2008 to
                                  provide San Francisco Opera with enhanced support to attract the world's best
                                  singers. Joan, a member of the Opera's board of directors since 1998, and her
                                  husband David were production sponsors for several years before founding the
                                  Great Singers Fund. "The Fund makes a difference in the quality of opera in San
                                  Francisco," Joan explains. "We are thrilled to sponsor Matthew Polenzani and
                                  Brandon Jovanovich. I hope people see the relationship between the Great
                                  Singers Fund and this season's fantastic lineup. Your support truly can make a
                                  difference! These amazing artists make an evening special, and at the end you
                                  walk away happy."
D R E W A LT I Z E R

                                                                                            encorespotlight.com    33
"My bankers at First Republic are the best: thoughtful,
  thorough and proactive. They don't miss a beat."
                                    M AX W E I N B E R G
                  Rock & Roll Hall of Fame Drummer and Real Estate Investor

      (855) 886-4824 | firstrepublic.com | New York Stock Exchange symbol: FRC
                       MEMBER FDIC AND EQUAL HOUSING LENDER
2019 REPERTORY
CARMEN                                                         MANON LESCAUT
Georges Bizet                                                  Giacomo Puccini
June 5, 11, 14, 20, 23, 26, 29                                 November 8, 13, 16, 20, 24, 26
Production made possible, in part, by United Airlines.         Production made possible, in part, by
                                                               John A. & Cynthia Fry Gunn, Burgess & Elizabeth Jamieson,
                                                               the Edmund W. & Jeannik Méquet Littlefield Fund,
ORLANDO                                                        Bernard & Barbro Osher, and Jan Shrem & Maria Manetti Shrem.
George Frideric Handel
June 9, 15, 18, 21, 27
Production made possible, in part, by Bernard & Barbro Osher   HANSEL AND GRETEL
and Joan & David Traitel                                       Engelbert Humperdinck
                                                               November 15, 17, 21, 23, 30; December 1, 3, 7
                                                               Production made possible, in part, by San Francisco Opera Guild
RUSALKA                                                        and the Phyllis C. Wattis Fund for New Productions.
Antonín Dvořák
June 16, 19, 22, 25, 28                                        Major support also provided by
Production made possible, in part, by                          The Conductors Fund, the Emerging Stars Fund, and
The Carol Franc Buck Foundation, John A. & Cynthia Fry Gunn,   the Great Interpreters of Italian Opera Fund,
and Chevron.                                                   all established by Jan Shrem & Maria Manetti Shrem.

                                                               The Great Singers Fund, established by Joan & David Traitel.

ROMEO AND JULIET
Charles Gounod
                                                               COMPANY SPONSORS
September 6, 13, 18, 21, 24, 29; October 1
                                                               The Dolby Family
Production made possible, in part, by
                                                               Bertie Bialek Elliott
Opening Weekend Grand Sponsor, Diane B. Wilsey.
                                                               Keith & Priscilla Geeslin
Additional support is provided by John A. & Cynthia Fry Gunn
                                                               Ann & Gordon Getty
and the Edmund W. & Jeannik Méquet Littlefield Fund.
                                                               John A. & Cynthia Fry Gunn
                                                               Burgess & Elizabeth Jamieson
                                                               Franklin & Catherine Johnson
BILLY BUDD
                                                               Edmund W. & Jeannik Méquet Littlefield Fund
Benjamin Britten
                                                               Steven M. Menzies
September 7, 12, 15, 17, 20, 22
                                                               Bernard & Barbro Osher
Production made possible, in part, by
                                                               Jan Shrem & Maria Manetti Shrem
John A. & Cynthia Fry Gunn and Bernard & Barbro Osher.
                                                               Dianne & Tad Taube
                                                               Phyllis C. Wattis Endowment Funds
                                                               Diane B. Wilsey
PLÁCIDO DOMINGO
                                                               Barbara A. Wolfe
A Special 50th Anniversary Concert
Sunday, October 6
                                                               SEASON SPONSOR                 CORPORATE PARTNERS
Major support provided by
Jan Shrem and Maria Manetti Shrem Luminaries Concert Fund.

THE MARRIAGE OF FIGARO
Wolfgang Amadeus Mozart
October 11, 13, 16, 19, 22, 25, 27; November 1                 San Francisco Opera is supported, in part, by a grant
Production made possible, in part, by                          from Grants for the Arts.
John A. & Cynthia Fry Gunn, the Koret Foundation,
the Thomas Tilton Production Fund,
                                                               All performances feature English supertitles.
and the Phyllis C. Wattis Fund for New Productions.
                                                               Repertory, casts, dates, and ticket pricing are subject to change.

                                                               BOX OFFICE (415) 864-3330                  •    SFOPERA.COM

                                                                                                         encorespotlight.com        35
Work with a Top Producer &
the Animal Lover's Realtor®
I will donate $500 from every transaction
to a pet rescue of your choice.

Representing buyers,
sellers and investors from
residential to commercial.
Give me a call today on
415.279.5127

Duncan Wheeler Realtor®
Top-Producer 2005–2018, MBA
Top Agent 1% San Francisco
—
415.279.5127
duncan.wheeler@compass.com
DRE 01385168
Compass is the brand name used for services provided by one or more of the Compass group of subsidiary companies. Compass is a real estate broker licensed
by the State of California and abides by Equal Housing Opportunity laws. License Number 01866771.
GEORGES BIZET

                        CARMEN
BRIDGEMAN ART LIBRARY

                        This production is made possible, in part, by United Airlines.

                        Mr. Gaffigan's appearance is made possible by
                        the Jan Shrem and Maria Manetti Shrem Conductors Fund.

                        Ms. Bridges' appearance is made possible by
                        the Jan Shrem and Maria Manetti Shrem Emerging Stars Fund.

                        Mr. Polenzani's appearance is made possible by
                        a gift to the Great Singers Fund by Joan and David Traitel.

                        Additional funding is provided by Jerome L. and Thao N. Dodson,
                        and George and Patricia Locke.

                                                                       encorespotlight.com   37
SYNOPSIS

                                               CARMEN
                          ACT I                                 Escamillo arrives, and she hides as Escamillo and José fight
Outside a cigarette factory, soldiers alleviate their           over who should posses Carmen. The returning smugglers
boredom by preying on the innocent Micaëla, who is              pull them apart. Micaëla's presence is discovered and she
searching for Don José, her childhood sweetheart. When          tells José that his mother is dying. José, stricken with grief,
the factory bell rings all the men press forward to see         tells Carmen that he is going away, but that they will see
the infamous Gypsy Carmen. She sings the habanera               each other again.
which enchants the corporal José. The factory women go
back to work and Micaëla returns bringing greetings                                          ACT IV
from José's mother, who misses her son.                         An excited crowd awaits the bullfight parade. Escamillo
    Suddenly a fight, started by Carmen, breaks out in the      arrives with Carmen, resplendent as his consort. Frasquita
factory. Captain Zuniga, inflamed with jealousy at Carmen's     and Mercédès warn Carmen that José is hiding, wild-eyed
flirtation with José, orders her arrest and commands José to    with jealousy, in the crowd. Carmen says that she will tell
escort her to prison. She promises José a rendezvous later      him that their relationship is over. The bullfight is about to
that night if he lets her escape. José feigns being thrown to   start and everyone goes into the arena. Carmen deliberately
the ground, enabling Carmen to run off with the                 waits to confront José. He begs her to come back to him.
Gypsies. Zuniga sees through the ruse, and is happy to send     She defiantly declares that she was born free and will die
him to prison so he can have Carmen to himself.                 free. Just as Escamillo defeats the bull, José finally possesses
                                                                Carmen, in a fatal embrace. He falls sobbing over her
                         ACT II                                 corpse, admitting his guilt.
In a late night tavern Carmen dances with her friends
Frasquita and Mercédès. Captain Zuniga watches, yearning
to have a liaison with Carmen later. Escamillo, the
                                                                First performance: Paris, Opéra-Comique (Salle Favart);
famous toreador, arrives to entertain his fans. Carmen
                                                                March 3, 1875
rejects his advances. She also wards off Zuniga's hopeful
                                                                First performance in the United States: New York,
proposition, eager to get everyone out of the tavern.
                                                                Academy of Music; October 23, 1878
   Dancaïro, leader of the smugglers, urges Carmen to
assist them in carrying contraband across the border, but       First San Francisco Opera performance: October 1, 1927
she refuses, sending her friends away when she hears José       Carmen has been performed in 33 previous seasons at
approaching. Carmen owes José a debt of gratitude for her       San Francisco Opera. For complete information on all
freedom and she dances alone for him. At the sound of the       past casts, visit archive.sfopera.com
bugle call, José, who has been demoted, says he must return     Orchestra: 2 flutes (both doubling piccolo), 2 oboes
to the barracks. Carmen laughs at his obedience to              (one doubling English horn), 2 clarinets, 2 bassoons,
authority. Zuniga bursts in hoping to finally have that         4 horns, 2 cornets, 3 trombones (including bass trombone),
rendezvous with Carmen. The jealous José flings himself at      1 timpani, 3 percussion, 1 harp, 40 strings (12 first violins,
his superior officer, but the smugglers enter and separate      9 second violins, 7 violas, 7 cellos, 5 basses); 62 total
them. José is left with no choice but to join them.
                                                                Onstage: 1 cornet in costume

                        ACT III                                 Backstage: 2 cornets, 3 trombones; 5 total
Forced into hiding with Carmen, José thinks with remorse        Personnel: 10 principals, 52 chorus, 24 children's chorus,
of his mother. Carmen has grown tired of him, and they          8 dancers, 11 supernumeraries; 105 total
quarrel bitterly. Carmen refuses to be ruled by any man.
She reads her future in a deck of cards and only sees           The children singing in today's performance (listed after the
death. The smugglers lead their women off to distract the       artist profiles) are members of the San Francisco Girls and
border guards.                                                  Boys Choruses. The San Francisco Girls Chorus is led by
   Micaëla has braved a dangerous journey to bring José         Artistic Director Valérie Sainte-Agathe. The San Francisco Boys
news of his mother's illness. But before she can find him       Chorus is led by Artistic Director Ian Robertson.

38   SFOPERA.COM