Caring Clothing Catalogue 2018
Page content transcription ( If your browser does not render page correctly, please read the page content below )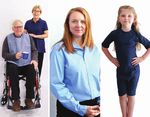 Caring Clothing
CATALOGUE
Makes dressing easier!              A
                                 STR LI
                            AU


                                      A
                                          N




Phone: 1300 365 504
                             OW           D
www.caringclothing.com.au           NE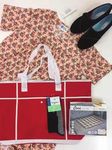 WE MAKE DRESSING
EASIER AND ENHANCE
THE LIVES OF THE
ELDERLY AND PEOPLE
WITH A DISABILITY.
Caring Clothing designs and manufactures fashionable adaptive clothing and also stocks
a variety of brands handpicked to give you the best choice possible.
We make dressing easier, safer and more dignified for the aged and people with disabilities.
Our purpose is to provide comfortable and functional clothing for people of all ages, those
with disabilities or people with limited movement. Our range of adaptive clothing is ideal
for those living independently, being cared for at home or in residential care.
We are driven to continuously improve and expand our range by researching and
implementing the best adaption's possible for our clients.

What is Adaptive Clothing?
Adaptive clothing is designed to make life easier for people who may experience difficulty
when dressing. This may be due to an inability to manipulate buttons and zippers or for
those with limited shoulder and arm movement. Adaptive clothing typically offers solutions
such as open back and velcro© designs that allow our clients to maintain their independence
and style.




Providing innovation in fashion with
adaption, globally.



Prices are correct at the time of printing
and are subject to change.
Prices are inclusive of GST.
Version 3                                                             Adaptive Clothing & Footwear Specialist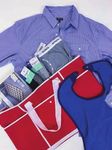 Version Control V2-12/17




CONTENTS
CHILDREN & TEENS 								5

WOMEN 										8

MEN 											16

SOCKS		 								24

SLIPPERS										26

HOSPITAL/ NURSING HOME / OTHER PRODUCTS 				                                 27

MEAL PROTECTORS								30

ADMISSIONS PACK				 					32




BENEFITS OF OUR CLOTHING
                                                        1            2                      3
•Time efficiency when dressing
•Reduces the risk of injury to the individual,     FRONT         BACK           Opening at the back
   staff and carers
•Maintains individuals independence, dignity,
   self-worth and self-identity
•Provides fashionable and comfortable clothing
•Provides quality fabrics and quality products
•Offers choice, variety and affordability.

The following images demonstrate the
                                                                   closed            Allows clothing to
functionality of our clothing.                                                    slide easily on and off




Caring Clothing Catalogue 2018 - Order online at www.caringclothing.com.au                            3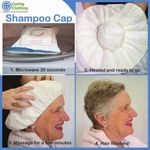 SIZING CHART

CARING CLOTHING - CHILDRENS SIZE GUIDE
AGE       Size        Height     Chest                 Waist
2         2           92cm       56cm                  54cm
3         2-4         100cm      58cm                  55cm
4         4           108cm      60cm                  56cm
5         4-6         115cm      62cm                  57cm
6         6           120cm      64cm                  58cm
7         6-8         125cm      66cm                  59cm
8         8           130cm      68cm                  60cm
9         8-10        135cm      70cm                  62cm
10        10          140cm      72cm                  64cm

CARING CLOTHING - TEENS SIZE GUIDE
AGE       Size       Height      Chest                 Waist
12        12         150cm       80cm                  64cm
14        14         160cm       86cm                  66cm
16        16         165cm       90cm                  70cm


CARING CLOTHING - WOMENS SIZE GUIDE
LABELLED S (8-10)   M (12-14)  L (16-18)               XL (20-22)    2XL (24)     3XL (26-28)
CHEST     87-94     96-104     106-114                 116-124       126-134      136-144
WAIST     67-74     76-84      86-94                   96-104        106-114      116-124

CARING CLOTHING - MENS SIZE GUIDE
LABELLED S (30-32")  M (34-36") L (38-40")             XL (42-44")   2XL (46-48") 3XL (51-53")
CHEST     93-99      101-106    109-114                116-121       124-129      132-139
WAIST     78-86      88-96      99-106                 109-116       119-127      129-134


CARING CLOTHING - UNISEX SIZE GUIDE
LABELLED S           M           L                     XL            2XL          3XL
CHEST     87-94      96-104      106-114               116-124       126-134      136-144
WAIST     67-74      76-84       86-94                 96-104        106-114      116-124


Please note: This is a guide only, sizing for each item may vary.
Please check out website www.caringclothing.com.au for more information.



4                    Caring Clothing Catalogue 2018 - Order online at www.caringclothing.com.au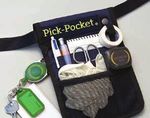 CHILDRENS
AND TEENS

                                             SENSORY AND AUTISM
                                             COMPRESSION SINGLET
                                             AUD $49.95
                                             Style #CALM-UK-SINGLET-
                                             Fabric type: Moisture
                                             wicking sensory fabric
                                             Available Sizes: 2-16                  White        Navy
                                             Available Colours:




                                             Available for boys and girls. Correct sizing is important.
                                             Please check our sizing chart online before ordering.
                                             Can act as a calming clothing for kids with Autism, Sensory
                                             Processing Disorder and Anxiety.


                                             SENSORY AND AUTISM COMPRESSION
                                             SHORT SLEEVE T-SHIRT
                                             AUD $59.95
                                             Style # CALM-UK-SHORTSLEEVE-
                                             Fabric type: Moisture wicking fabric
                                             Available Sizes: 1-18           White               Navy
                                             Available Colours:




                                             Available for boys and girls. Correct sizing is important.
                                             Please check our sizing chart online before ordering.
                                             Help children regulate their body and filter sensory
                                             information, which enables them to listen, focus and learn
                                             while staying calm, and become more self aware.



Caring Clothing Catalogue 2018 - Order online at www.caringclothing.com.au                           5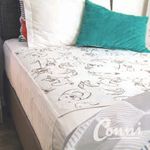 SENSORY AND AUTISM COMPRESSION
                           LONG SLEEVE T-SHIRT
                           AUD $64.95
                           Style # CALM-UK-LONGLEEVE-
                           Fabric type: Moisture wicking fabric
                           Available Sizes: 1-18           White                Navy
                           Available Colours:




                           Available for boys and girls. Correct sizing is important.
                           Please check our sizing chart online before ordering.
                           Designed to wear all day, every day to keep the sensory
                           system calm.


                           SENSORY AND AUTISM
                           COMPRESSION SHORTS
                           AUD $49.95
                           Style # CALM-UK-SHORTS-
                           Fabric type: Moisture wicking fabric
                           Available Sizes: 1-18           White                Navy
                           Available Colours:




                           Available for boys and girls. Correct sizing is important.
                           Please check our sizing chart online before ordering.
                           Designed for comfort with no internal stitching (for a
                           seamless feel), no centre seam and no tags.


                           SENSORY AND AUTISM
                           COMPRESSION LEGGINGS
                           AUD $59.95
                           Style # CALM-UK-LEGGINGS-NB-
                           Fabric type: Moisture wicking fabric
                           Available Sizes: 1-18                                Navy
                           Available Colours:




                           Available for boys and girls. Correct sizing is important.
                           Please check our sizing chart online before ordering.
                           Can assist children that wriggle and provide sensory input
                           to calm their sensory system.



6   Caring Clothing Catalogue 2018 - Order online at www.caringclothing.com.au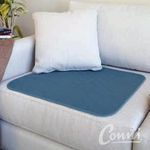 SENSORY AND AUTISM ALL IN ONE
                                             BODY SUIT – CROTCH CLIPS
                                             AUD $69.95
                                             Style # CALM-UK-ALLINONE-
                                             Fabric type: Moisture wicking fabric
                                             Available Sizes: 1-18           White              Navy
                                             Available Colours:



                                             Available for boys and girls. Correct sizing is important.
                                             Please check our sizing chart online before ordering.
                                             Designed for children that are not toilet trained. Helps
                                             to keep wandering hands out of nappies and discourage
                                             inappropriate undressing. These body suits have a double
                                             stud system at the crotch for easy nappy change.


                                             SENSORY AND AUTISM SOCKS
                                             AUD $9.95
                                             Style # CALM-UK-SOCK-
                                             Fabric type: Bamboo with polyester/elastane
                                             Available Sizes: 1-18
                                             Available Colours:    White    Navy      Black




                                             Correct sizing is important.
                                             Please check our sizing chart online before ordering.
                                             Calming Sensory Socks with a seamless feel and no heel
                                             are perfect for children with sensory processing disorder,
                                             hypersensitivity or who simply can't stand annoying seams.


                                             PYJAMAS / TIGHT FIT ALL IN ONE
                                             UNDERWEAR. SHORT SLEEVE SHORT LEG
                                             AUD $85.00
                                             Style # Nnd-K-PJ
                                             Fabric type: Stretch                    Grey       Navy
                                             Available Sizes: 4-14
                                             Available Colours:




                                             All-in-one suit with zip up the back.
                                             Prevents undressing.
                                             Can act as a calming clothing for kids with Autism,
                                             Sensory Processing Disorder and Anxiety.



Caring Clothing Catalogue 2018 - Order online at www.caringclothing.com.au                           7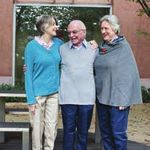 PYJAMAS / TIGHT FIT ALL IN ONE
                           UNDERWEAR. LONG ARMS LONG LEGS
                           AUD $95.00
                           Style # NnD-K-PJLSLL
                           Fabric type: Stretch                Grey     Navy
                           Available Sizes: 4-14
                           Available Colours:




                           All-in-one suit with zip up the back.
                           Prevents undressing.
                           Can act as a calming clothing for kids with Autism,
                           Sensory Processing Disorder and Anxiety.


                           CHILDRENS BED PAD WITH TUCK INS
                           AUD $69.95
                           Style # CONNI-CKCD-100100-25-1
                           Fabric type: Soft polyester top,
                           PUL waterproof backing
                           Available Colours:
                            Aussie Animals       White   Teal Blue     Mauve
                               & White




                           Tuck in bed pad.
                           Holds 2000mls of fluid over 8hrs




                           CHILDREN'S CONTAINMENT
                           SWIM SHORTS
                           AUD $69.95
                           Style # CONNI-K-SWIM-
                           Fabric type: Neoprene
                           Available Sizes: 4-14
                           Available Colours:
                              Pink       White




                           Re-usable, built in brief, adjustable drawstring
                           and toggles around waist and legs.



8   Caring Clothing Catalogue 2018 - Order online at www.caringclothing.com.au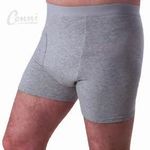 YOUTH MEAL PROTECTOR
                                             AUD $16.00
                                             Style # CC-K-MP-YTH
                                             Fabric type: Terry Toweling
                                             Available Colours:

                                                Navy




                                             32cm wide x 50cm long.
                                             Seasonal colours also available on our website.



                                             KIDS TACKERS UNDERWEAR
                                             AUD $23.00
                                             Style # CONNI-CONNI-CH-5801
                                             Available Sizes: Kids 4-16
                                             Available Colours: Pink, Navy & Grey
                                                Pink      Navy      Grey




                                             These undies are designed for the 'little'
                                             accidents and may be useful during day
                                             time toilet training.



                                             KIDS TACKERS SPORT UNDERWEAR
                                             AUD $29.00
                                             Style # CONNI-5802-SPORT
                                             Available Sizes: 4-16
                                             Available Colours: Navy & Grey
                                                Navy      Grey




                                             The slimline pad is designed for
                                             light incontinence.




Caring Clothing Catalogue 2018 - Order online at www.caringclothing.com.au                 9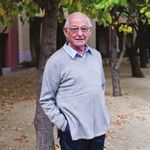 WOMEN

                            NIGHTIE SHORT SLEEVE
                            AUD $55.00
                            Style # CC-L-NANCY-
                            Fabric type: Stretch
                            Available Sizes: S M L XL XXL 3XL
                            Available Colours:
                                                  Apricot
                             Light Blue   Pink     Floral




                             Open back design, fixed at shoulders.
                             Ideal for hospital stays, for people with shoulder
                             injuries or who have difficulty dressing.


                            NIGHTIE LONG SLEEVE
                            AUD $55.00
                            Style # CC-L-NELLY-
                            Fabric type: Stretch
                            Available Sizes: S M L XL XXL 3XL
                            Available Colours:
                                                  Apricot
                             Light Blue   Pink     Floral




                             Open back design, fixed at shoulders.
                             Ideal for hospital stays, for people with shoulder
                             injuries or who have difficulty dressing.



10   Caring Clothing Catalogue 2018 - Order online at www.caringclothing.com.au
ALL IN ONE UNDERWEAR TIGHT FIT
                                             AUD $95.00
                                             SHORT SLEEVE, SHORT LEGS
                                             Style # NnD-U-PJ
                                             Fabric type: Stretch
                                             Available Sizes: S M L XL XXL
                                             Available Colours:
                                                Grey        Navy




                                             All in one tight fit suit with zip at the back. Ideal for
                                             people with Dementia and wanderers. Worn as an
                                             undergarment, keeps continence aids in place.


                                             NIGHT DIGNITY SUIT / PJ'S
                                             AUD $115.00
                                             Style # CC-L-DANI-
                                             Fabric type: Stretch
                                             Available Sizes: S M L XL XXL
                                             Available Colours:

                                                           Apricot
                                                Pink        Floral




                                              All-in-one suit with zip all the way down the
                                              back. Ideal for people with Dementia.


                                             POLO SHIRT SHORT SLEEVE
                                             AUD $50.00
                                             Style # H-L-P-
                                             Fabric type: Stretch
                                             Available Sizes: S M L XL
                                             Please note this brands sizing is small.
                                             S – Size 10, M – Size 12, L – Size 14, XL – Size 16.
                                             Available Colours:
                                                Blue       Green




                                             Open back with two side splits on either side.
                                             Suitable for teens.



Caring Clothing Catalogue 2018 - Order online at www.caringclothing.com.au                        11
BLOUSE SHORT SLEEVE
                            AUD $65.00
                            Style # PB-L-BSS-
                            Fabric type: Stretch
                            Available Sizes: S M L XL
                            Available Colours:

                                Pink     Light Blue     Navy Blue    Light Blue   Navy Blue
                               Floral      Floral        Floral         Dots        Dots




                            Open back design, fixed at shoulders.


                            DAY DIGNITY SUIT
                            AUD $115.00
                            Style # CC-L-DAISY-
                            Fabric type: Stretch
                            Available Sizes: S M L XL XXL
                            Available Colours:

                             Navy Blue Floral Top     Purple Floral Top     Pink Waffle Top
                                / Black Pants           / Navy Pants         / Navy Pants




                             All-in-one suit with zip all the way down the
                             back. Ideal for people with Dementia.

                            COLLARED SHIRT LONG SLEEVE
                            AUD $65.00
                            Style # H-L-SLS-
                            Fabric type: Cotton Non-Stretch
                            Available Sizes: S M L XL
                            Please note this brands sizing is small.
                            S – Size 10, M – Size 12, L – Size 14, XL – Size 16
                            Available Colours:

                               Blue         Green




                            Open back with two side splits on either side.


12   Caring Clothing Catalogue 2018 - Order online at www.caringclothing.com.au
BLOUSE LONG SLEEVE
                                             AUD $65.00
                                             Style # PB-L-BLS-
                                             Fabric type: Stretch
                                             Available Sizes: S M L XL
                                             Available Colours:
                                                Blue
                                              Abstract
                                              with Pink    Blue         Red       Blue
                                              Highlight   Abstract     Floral     Floral




                                             Open back design, fixed at shoulders.


                                             SHORT SLEEVE DRESS
                                             AUD $85.00
                                             Style # PB-L-DSS-
                                             Fabric type: Stretch
                                             Available Sizes: S M L XL
                                             Available Colours:

                                              Navy Blue   Light Blue   Floral    Floral
                                                Dots         Dots       Pink     Blue




                                              Open back design, fixed at shoulders.


                                             LONG SLEEVE DRESS
                                             AUD $85.00
                                             Style # PB-L-DLS-
                                             Fabric type: Stretch
                                             Available Sizes: S M L XL
                                             Available Colours:
                                                Floral      Floral     Floral    Blue
                                                Blue         Red       Purple   Abstract




                                              Open back design, fixed at shoulders.



Caring Clothing Catalogue 2018 - Order online at www.caringclothing.com.au                 13
PONCHO
                            AUD $60.00
                            Style # CC-L-CLEO-
                            Fabric type: Stretch medium weight
                            Available Sizes: One size fits all
                            Available Colours:

                              Black with       Burgundy with
                             Black Button       Black Button




                            Ideal for added warmth as a bed or day jacket.
                            Great for breastfeeding mothers.


                            LADIES CARDIGAN
                            AUD $70.00
                            Style # CC-L-CAROL-
                            Fabric type: Stretch
                            Available Sizes: S M L XL XXL
                            Available Colours:

                              Black         Sand     Teal




                            Open back design with Velcro® closures at shoulders
                            to allow for the garment to fully open out.



                            V-NECK JUMPER
                            AUD $60.00
                            Style # H-JVN-
                            Fabric type: Stretch Knit
                            Available Sizes: S M L XL
                            Please note this brands sizing is small.
                            S – Size 10, M – Size 12, L – Size 14, XL – Size 16.
                            Available Colours:

                             Navy Blue        Grey




                             Side split design perfect for wheelchairs.


14   Caring Clothing Catalogue 2018 - Order online at www.caringclothing.com.au
TROUSER WITH ELASTIC WAIST
                                             AUD $70.00
                                             Style # H-L-T-
                                             Fabric type: Non-Stretch
                                             Available Sizes: S M L XL
                                             Please note this brands sizing is small.
                                             S – Size 10, M – Size 12, L – Size 14, XL – Size 16.
                                             Available Colours:

                                                Beige   Navy Blue




                                             Fully elasticised waist.

                                             TROUSER WITH SIDE OPENING
                                             AUD $70.00
                                             Style # CC-L-TRISH-
                                             Fabric type: Stretch
                                             Available Sizes: S M L XL XXL
                                             Available Colours:

                                               Black    Navy




                                             Side openings on both sides of waist to mid thigh.
                                             Fastens with Velcro®.



                                             TRACKSUIT PANTS WITH SIDE
                                             OPENING
                                             AUD $70.00
                                             Style # SCCS-L-TP-
                                             Fabric type: Stretch thick fleece
                                             Available Sizes: S M L XL XXL
                                             Available Colours:
                                                Grey




                                             Side openings on both sides of waist to mid thigh.
                                             Side fastens with Velcro®.



Caring Clothing Catalogue 2018 - Order online at www.caringclothing.com.au                 15
TROUSERS WITH OVERLAPPING
                            PANEL BACK
                            AUD $70.00
                            Style # CC-U-TERRY-
                            Fabric type: Stretch
                            Available Sizes: S M L XL XXL
                            Available Colours:
                              Black      Navy




                            Trouser panel that opens fully at the back makes
                            these ideal for clients who require the use of
                            lifting machine.


                            SINGLET V-NECK
                            AUD $28.00
                            Style # CC-U-SHANNON-WH-
                            Fabric type: Stretch
                            Available Sizes: S M L XL XXL 3XL 4XL
                            Available Colours:

                               White




                            Open back design, fixed at shoulders.




                            SENSORY COMPRESSION SINGLET
                            FOR WOMEN
                            AUD $59.95
                            Style #CALM-L-SINGLET
                            Fabric type: Moisture wicking sensory fabric
                            Available Sizes: XXS-XL
                            Available Colours:
                               White        Navy




                            Correct sizing is important. Please check our
                            sizing chart online before ordering.



16   Caring Clothing Catalogue 2018 - Order online at www.caringclothing.com.au
WOMEN'S REUSABLE HEAVY
                                                   INCONTINENCE BRIEFS
                                                   AUD $29.95
                                                   Style # BUD-BD3003W
                                                   Fabric type: Stretch 450ml absorbance,
                                                   waterproof, breathable & washable
                                                   Available Sizes: 8-28
                                                   Available Colours:

                                                     White




                                              REUSABLE CONTINENCE UNDERPANTS
                                              AUD $30.00
                                              Style # CONNI-L-BRIEF-LACE(or PLAIN)-
                                              Fabric type: Stretch, Light bladder Loss, Monthly
                                              Cycles, PH Management
                                              Available Sizes: 10-26
                                              Available Colours:

                                           Beige     Beige Lace   Black   Black Lace   Pink   Pink Lace




                                              Wear with the reusable continence pad for
                                              maximum protection.


                                              REUSABLE CONTINENCE PAD
                                              AUD $22.50
                                              Style # CONNI-L-WOMINS-1
                                              Fabric type: Microfibre lining, PUL waterproof
                                              Available Sizes: One size
                                              26cm long.
                                              Capacity: 180mls over 4 hrs.
                                              Suitable for Menstruation.
                                              Can be used for faecal incontinence if
                                              worn in reverse.
                                              Washable, absorbent, waterproof and non toxic.




Caring Clothing Catalogue 2018 - Order online at www.caringclothing.com.au                      17
MEN


                             V-NECK NIGHTSHIRT SHORT SLEEVE
                             AUD $55.00
                             Style # CC-M-NATHAN-
                             Fabric type: Stretch
                             Available Sizes: S M L XL XXL 3XL 4XL
                             Available Colours:
                              Navy Blue   Sage Green




                             Open back design with Velcro® closures at shoulders
                             allow for the garment to fully open out. Allows for
                             quicker dressing, less rolling, lifting and re-positioning
                             reducing risk of injury to carer and wearer.


                             V-NECK NIGHTSHIRT LONG SLEEVE
                             AUD $55.00
                             Style # CC-M-NOAH-
                             Fabric type: Stretch
                             Available Sizes: S M L XL XXL 3XL 4XL
                             Available Colours:
                              Navy Blue   Sage Green




                             Open back design with Velcro® closures at shoulders
                             allow for the garment to fully open out. Allows for
                             quicker dressing, less rolling, lifting and re-positioning
                             reducing risk of injury to carer and wearer.


18    Caring Clothing Catalogue 2018 - Order online at www.caringclothing.com.au
ALL IN ONE TIGHT FIT UNDERWEAR
                                             AUD $95.00
                                             Style # Nnd-U-PJ
                                             Fabric type: Stretch
                                             Available Sizes: S M L XL XXL
                                             Available Colours:
                                                Grey        Navy




                                              All-in-one tight fit suit with zip all the way down
                                              the back. Ideal for people with Dementia. Worn as
                                              undergarment, keeps continence aids in position.


                                             NIGHT DIGNITY SUIT / PJ'S
                                             AUD $115.00
                                             Style # CC-M-DAVID-
                                             Fabric type: Stretch
                                             Available Sizes: S M L XL XXL
                                             Available Colours:

                                              Navy Blue




                                             All-in-one suit with zip all the way down the back.
                                             Ideal for people with Dementia and wanderers.


                                             POLO SHIRT SHORT SLEEVE
                                             AUD $50.00
                                             Style # H-M-P-
                                             Fabric type: Stretch
                                             Available Sizes: S M L
                                             lease note this brands sizing is small.
                                             S – Size 30, M – Size 32, L – Size 34.
                                             Available Colours:
                                                Red       Navy Blue




                                             Open back with two side splits on either side.
                                             Suitable for teens.


Caring Clothing Catalogue 2018 - Order online at www.caringclothing.com.au                  19
POLO SHIRT SHORT SLEEVE
                            AUD $65.00
                            Style # PB-M-PSS-
                            Fabric type: Stretch
                            Available Sizes: S M L XL
                            Available Colours:

                                Jade     Light Blue   Navy Blue




                            Open back design, fixed at the shoulders.




                            POLO SHIRT LONG SLEEVE
                            AUD $65.00
                            Style # PB-M-PLS-
                            Fabric type: Stretch
                            Available Sizes: S M L XL
                            Available Colours:

                                Jade     Light Blue   Navy Blue




                            Open back design, fixed at the shoulders.




                            DAY DIGNITY SUIT - SHORT SLEEVE
                            AUD $115.00
                            Style # CC-M-DON-
                            Fabric type: Stretch
                            Available Sizes: S M L XL XXL
                            Available Colours:

                             Red Stripe Top/ Green Stripe      Teal Top/
                               Navy Pants    Top/Navy Pants   Black Pants




                             All-in-one suit with zip all the way down the back.
                             Ideal for people with Dementia who wander.


20   Caring Clothing Catalogue 2018 - Order online at www.caringclothing.com.au
COLLARED SHIRT LONG SLEEVE
                                             AUD $65.00
                                             Style # H-M-SLS-
                                             Fabric type: Non-Stretch
                                             Available Sizes: S M L XL
                                             Please note this brands sizing is small.
                                             S – Size 30, M – Size 32, L – Size 34, XL – Size 36.
                                             Available Colours:

                                              Light Blue   Pin Striped




                                             Open back with two side splits on either side.

                                             ADAPTIVE CARDIGAN
                                             AUD $70.00
                                             Style # CC-M-CLARK-
                                             Fabric type: Stretch
                                             Available Sizes: S M L XL XXL
                                             Available Colours:

                                                Taupe         Navy       Charcoal Grey




                                             Open back design with Velcro® closures at shoulders
                                             which allows for the garment to fully open out.


                                             V-NECK JUMPER
                                             AUD $60.00
                                             Style # H-JVN-
                                             Fabric type: Stretch Knit
                                             Available Sizes: S M L XL
                                             Please note this brands sizing is small.
                                             S – Size 30, M – Size 32, L – Size 34, XL – Size 36.
                                             Available Colours:

                                              Navy Blue       Grey




                                             Side split design perfect for wheelchairs.


Caring Clothing Catalogue 2018 - Order online at www.caringclothing.com.au                 21
SHORTS WITH SIDE OPENING
                             AUD $70.00
                             Style # CC-M-TEDSHORT-
                             Fabric type: Stretch
                             Available Sizes: S M L XL XXL
                             Available Colours:
                               Black      Navy




                             Side openings on both sides of waist to mid thigh.
                             Fastens with Velcro®.
                             Special order item - may take 3 weeks to arrive.


                            TROUSER WITH ELASTIC WAIST
                            AUD $70.00
                            Style # H-M-T-
                            Fabric type: Non-stretch
                            Available Sizes: S M L
                            Please note this brands sizing is small.
                            S – Size 30, M – Size 32, L – Size 34
                            Available Colours: Beige, Navy Blue

                               Beige   Navy Blue




                            Fully elasticised waist.


                            TROUSER - SIDE OPENING
                            AUD $70.00
                            Style # CC-M-TED-
                            Fabric type: Stretch
                            Available Sizes: S M L XL XXL
                            Available Colours:

                              Black      Navy




                            Side openings on both sides of waist to mid thigh.
                            Fastens with Velcro®.



22   Caring Clothing Catalogue 2018 - Order online at www.caringclothing.com.au
TRACKSUIT PANTS WITH SIDE
                                             OPENING
                                             AUD $70.00
                                             Style # SCCS-M-TP-
                                             Fabric type: Stretch thick fleece
                                             Available Sizes: S M L XL
                                             Available Colours:
                                                Grey




                                             Side openings on both sides of waist the mid thigh.
                                             Side fastens with Velcro®.


                                             TROUSERS WITH OVERLAPPING
                                             PANEL BACK
                                             AUD $70.00
                                             Style # CC-U-TERRY-
                                             Fabric type: Stretch
                                             Available Sizes: S M L XL XXL
                                             Available Colours:
                                               Black        Navy




                                             Trouser panel that opens fully at the back makes these
                                             ideal for clients who require the use of lifting machine.
                                             Look like regular trousers from the front and opening
                                             allows for easy changing of continence aids.


                                             SINGLET V-NECK
                                             AUD $28.00
                                             Style # CC-U-SHANNON-WH-
                                             Fabric type: Stretch
                                             Available Sizes: S M L XL XXL 3XL 4XL
                                             Available Colours: White

                                             Open back design, fixed at shoulders.




Caring Clothing Catalogue 2018 - Order online at www.caringclothing.com.au                          23
SENSORY COMPRESSION SINGLET
                            AUD $59.95
                            Style # CALM-M-SINGLET
                            Fabric type: Moisture wicking sensory fabric
                            Available Sizes: XXS-XL
                            Available Colours:

                               White       Navy




                            Correct sizing is important. Please check our
                            sizing chart online before ordering.



                            MENS REUSABLE LIGHT
                            INCONTINENCE UNDERPANTS
                            AUD $35.00
                            Style # CONNI-M-5701
                            Fabric type: Stretch. Light absorbency.
                            Available Sizes: S-4XL
                            Available Colours:
                               Grey        Black




                            Can be worn with Re-usable pad for
                            heavier protection.



                            MENS REUSABLE HEAVY
                            INCONTINENCE CONFIDENT QUILTED
                            UNDERPANTS
                            AUD $29.95
                            Style # BUD-M-3003G
                            Fabric type: Stretch. 450ml absorbency.
                            Available Sizes: S-5XL
                            Available Colours:
                               Grey        White




                            High Front and Back Quilted Pad



24   Caring Clothing Catalogue 2018 - Order online at www.caringclothing.com.au
MENS REUSABLE HEAVY
                                             INCONTINENCE Y-FRONT
                                             UNDERPANTS
                                             AUD $29.95
                                             Style # BUD-M-3008G
                                             Fabric type: Stretch. 450ml absorbency.
                                             Available Sizes: S-5XL
                                             Available Colours:
                                                Grey        White




                                             High Front and Back Quilted Pad


                                             MENS REUSABLE CONTINENCE PAD
                                             AUD $27.00
                                             Style # CONNI-M-MENS-IP
                                             Fabric type: Microfibre lining, PUL waterproof
                                             Available Sizes: One size
                                             Discreet, soft & comfortable
                                             Soft microfibre lining rapidly absorbs and feels
                                             dryer
                                             Flexible PUL waterproof is cool and comfortable
                                             with an elastic clip strap for secure application
                                             Specifically shaped for men
                                             Light incontinence




Caring Clothing Catalogue 2018 - Order online at www.caringclothing.com.au               25
SOCKS




LADIES ALL DAY SOCKS - PACK OF 2                  MENS ALL DAY CUSHION SOLE OR
AUD $16.00                                        CREW SOCKS – PACK OF 2
Style # SOCK-L-CREW-                              AUD $16.00
Available Sizes: 5-8 & 9-11                       Style # SOCK-M-CUSHION-
Available Colours:                                Fabric: Cotton
                                                  Available Sizes: 7-10 & 11-13
          black with                              Available Colours:
  Black    pattern                                  Black     Brown




No elastic top for comfort and                    No elastic top for comfort and
healthy circulation.                              healthy circulation.



26                     Caring Clothing Catalogue 2018 - Order online at www.caringclothing.com.au
NON-SLIP ACTIVE ANKLE SOCKS                        NON-SLIP ANKLE SOCKS
AUD $16.00                                         AUD $16.00
Style # GPZ-U-ACTIVEANKLE-RBW                      Style # GPZ-U-ANKLE-
Available Sizes: XS, S, M, L                       Available Sizes: XS (Black only), S, M, L
Available Colours:                                 Available Colours:
                                                                             Pink
Rainbow                                              Black       Grey     (small only)    Red




Active socks have extra ribbing for added
stability. Aids fall prevention in hospitals and   Aids fall prevention in hospitals and aged care
aged care facilities for risk management.          facilities for risk management.




NON-SLIP SOCKS CIRCULATION                         NON-SLIP SOCKS MAXI CIRCULATION
AUD $17.00                                         AUD $17.00
Style #GPZ-U-CIRC-                                 Style #GPZ-U-CIRCMAX-
Available Sizes: M, L                              Available Sizes: XL
Available Colours:                                 Available Colours:


Navy Blue     Grey      Rainbow        Lilac          Red




Aids fall prevention in hospitals and aged care    Ideal for people who have been assessed as a
facilities for risk management.                    high falls risk in hospitals and aged care facilities.



Caring Clothing Catalogue 2018 - Order online at www.caringclothing.com.au                         27
SLIPPERS



LADIES LILIAN SLIPPER                           LADIES SASHA SLIPPER
AUD $40.00                                      AUD $40.00
Style # GROSBY-L-SL-                           Style GROSBY-L-SSASH-
Available Sizes: 5-11                          Available Sizes: 5-11
Available Colours:                             Available Colours: Heather, Mid Blue
 Wine Navy                                     Heather Mid Blue



Front opening with Velcro®.




MENS THURSTON SLIPPER                           MENS FRANCIS SLIPPER
AUD $45.00                                      AUD $45.00
Style # GROSBY-M-SLTH-                          Style # GROSBY-M-SF-
Available Sizes: 6-13                           Available Sizes: 6-12
Available Colours:                              Available Colours:
 Black                                           Navy Black



                                                Velcro® openings at the front and back.
Velcro® openings at the front.
                                                Ideal for swelling and oedema.


28                   Caring Clothing Catalogue 2018 - Order online at www.caringclothing.com.au
HOSPITAL/ NURSING
HOME PRODUCTS
                                             BED PAD – TUCK IN




                                                                                               LK
                                             AUD $69.95




                                                                                             BU
                                                                                          IN
                                                                                         Y
                                                                                       BU
                                             Style # CONNI-CCD-100100-25
                                             Available Size: Suitable for Single or King Single
                                             Available Colours:
                                               White    Teal Blue Mauve




                                             Holds 2500mls fluid over 8hrs. 1m x 1m plus tuck ins.

                                             BED PAD




                                                                                               LK
                                             AUD $55.00




                                                                                             BU
                                                                                          IN
                                             Style # CONNI-CCD-085095-25-1



                                                                                         Y
                                                                                       BU
                                             Available Size: Single, Double & King
                                             Available Colours:
                                              White Teal Blue Mauve




                                             Holds 2000mls fluid over 8hrs.
                                             No tuck in flaps.

                                             PILLOW PROTECTOR
                                                                                               LK




                                             AUD $25.00
                                                                                             BU
                                                                                          IN




                                             Style # CONNI-PILLOW
                                                                                         Y
                                                                                       BU




                                             Available Size: One Size
                                             Available Colours:
                                              White



                                                        Waterproof and breathable.


Caring Clothing Catalogue 2018 - Order online at www.caringclothing.com.au                   29
MATTRESS PROTECTOR




                                                                              LK
                            AUD $70 SINGLE




                                                                             BU
                                                                        IN
                            $75 KING SINGLE




                                                                       Y
                                                                     BU
                            $80 DOUBLE
                            $90 QUEEN
                            $100 KING
                            Style # # CONNI-MATPROT-
                            Available Colours:

                              White
                                         Used under bottom sheet. PUL
                                         Backing reduces risk of allergies
                                         and skin irritations.



                            CHAIR PAD




                                                                              LK
                            AUD $35.00 SMALL




                                                                             BU
                                                                        IN
                            $38 LARGE




                                                                       Y
                                                                     BU
                            Style # CONNI-CCD-048048-25-1P Small
                                  # CONNI-CCD-051061-25-1P Large
                            Available Size: Small & Large
                            Available Colours:
                              Tartan     Teal




                            Holds 600mls fluid. Small: 18.9" x 18.9"
                            Large: 20" x 24"


                            OPEN WIDE MOUTH                                   LK

                            BLOCK - BITE BLOCK
                                                                             BU
                                                                        IN




                            / MOUTH PROP WEDGE
                                                                       Y
                                                                     BU




                            AUD $6.50
                            Style # ConC-A-MROW
                            Mouth Blocks can be used for residents who
                            clench or bite, or who have difficulty opening
                            their mouth, during oral hygiene.
                            The Mouth Block comes in Standard Sizes, and
                            is the only safe way to hold or prop open a
                            residents mouth during oral care.




30   Caring Clothing Catalogue 2018 - Order online at www.caringclothing.com.au
HOSPITAL BAG




                                                                                            LK
                                             AUD $25.00




                                                                                          BU
                                                                                       IN
                                             Style # CND-A-HTB




                                                                                      Y
                                                                                    BU
                                             Available Colours:
                                                Red




                                             Ideal for short hospital stays.
                                             Large bag with front pocket for transfer papers
                                             and toiletry bag attached on the inside.
                                             Other colours available upon request.


                                             NURSES POUCH




                                                                                            LK
                                             AUD $17.50




                                                                                          BU
                                                                                       IN
                                             Style # CONNI-NURSEPOUCH




                                                                                      Y
                                                                                    BU
                                             Separate compartments.
                                             Key ring attachment.
                                             20 cm x 15 cm. Belt attached.
                                             Fully washable.




                                             RINSE FREE SHAMPOO CAP                         LK

                                             AUD $9.50
                                                                                          BU
                                                                                       IN




                                             Style # ConC-A-SHCAP
                                                                                      Y
                                                                                    BU




                                             Available Colours:
                                               White




                                             No water needed!
                                             Ideal for people with dementia or those who
                                             cannot tolerate showers or rinse basins.
                                             Also fantastic for travelling and camping!




Caring Clothing Catalogue 2018 - Order online at www.caringclothing.com.au                31
MEAL
PROTECTORS
BULK DISCOUNTS APPLY PLEASE EMAIL INFO@CARINGCLOTHING.COM.AU FOR A QUOTE


                                            MEAL PROTECTOR –
                                            WATERPROOF BACKING
                                            AUD $16.00
                                            Style # ConC-U-MP-WP
                                            Size: Full length: 45 x 90cm
                                            Material Facing: Polyester/ Rayon
                                            Material Backing: Waterproof Vinyl/ Polyester
                                            Available Colours:
                                            Blue Tartan Red Tartan Azure Blue




                                                                                              LK
                                                                                          BU
                                                                                         IN
                                                                                     Y
                                                                                   BU
                                            Closes around neck with clips at the back.


                                            MEAL PROTECTOR NAPKIN STYLE
                                            AUD $16.00
                                            Style # ConC-U-MP-NPK-NB
                                            Available Colours:
                                              Navy




                                            Wide coverage, heavy duty
                                                                                              LK




                                            polyurethane waterproof backing.
                                                                                          BU
                                                                                         IN




                                            Closes around neck with clips at
                                                                                     Y
                                                                                   BU




                                            the back.




32                  Caring Clothing Catalogue 2018 - Order online at www.caringclothing.com.au
MEAL PROTECTOR TOWELLING CLIP
                                             AUD $10.00
                                             Style # ConC-U-MP-TW
                                             Length: 44 x 75cm
                                             Material Facing: Terry Towelling
                                             Available Colours:

                                               Navy    Burgundy    Sage      Sky Blue




                                                                                              LK
                                                                                             BU
                                                                                         IN
                                             Closes around neck with clips




                                                                                         Y
                                                                                        BU
                                             at the back.


                                             MEAL PROTECTOR TOWELLING
                                             OVERHEAD
                                             AUD $8.00
                                             Style # ConC-U-MP-TW-WH
                                             Length: 45 x 85cm
                                             Material Facing: Terry Towelling
                                             Available Colours:
                                              White




                                                                                              LK
                                                                                             BU
                                                                                         IN
                                                                                         Y
                                                                                        BU
                                             Pull over the head style.



                                             YOUTH MEAL PROTECTOR
                                             AUD $16.00
                                             Style # CC-K-MP-YTH
                                             Fabric type: Terry Toweling
                                             Available Colours:

                                                Navy




                                             32cm wide x 50cm long.




Caring Clothing Catalogue 2018 - Order online at www.caringclothing.com.au                   33
ADMISSION OR
GIFT PACK IDEAS
Build your own admissions pack to welcome new residents or a gift from family.

Contact us for further assistance please phone 1300 365 504
or email info@caringclothing.com.au.
 Suggested items that you may include;
• Hospital Bag
• Nighties or Nightshirts
• Incontinence Underwear
• Gripperz Socks
• Slippers
• Bed or chair pads
                                                                         Bed pad
Many other items to choose from in this catalogue or on our website.
     S
  IE




                                       S
                                    EN
 D
LA




                                   M




                                                                         Mens nightshirt and slippers




                                                                         Ladies nightie and slippers




34                   Caring Clothing Catalogue 2018 - Order online at www.caringclothing.com.au
ORDER FORM                                                                                                  Adaptive Clothing & Footwear Specialist




 1 Delivery Details                                                   Please tick if it is ok to leave parcel without signature.

Facility Name                                                           Phone
Contact Name                                                            Position
Email
Address                                                                 Suburb                           PCode
Resident Name 		                                                                                         Rm No

 2 Billing Details

     Invoice to Facility                  State Trustee                    Capital Guardians             Other (Details below)
                                      Acct #                          Client #                        NDIS #
Payee Name
Phone                                                                   Email
Address                                                                 Suburb                           PCode

 3 Using a blue or black pen, please complete the form below, following the example as shown:

 Style #              Name                                                             Size Colour          No                    Total
 H-JVN-               V-Neck Jumper                                                    L    Grey            1                     $70
 Style #              Name                                                             Size Colour          No                    Total




 Seniors Discount Card No. -10% if applicable.

 Please note: Freight will be charged on all orders unless arranged otherwise with Caring Clothing.   Freight                     $10.00
                                                                                                                TOTAL

 4 Payment options                                    CREDIT CARD

Direct Deposit                        YES             Visa        Mastercard
Bank Details: Hemmingway Vic Pty Ltd.
T/AS Caring Clothing. BANK: NAB.
BSB: 083 166 ACCT: 772 115 676                        Name on card

Cheque                                YES
Please make cheque out to: Hemmingway VIC Pty Ltd     Card No
421 Riversdale Road, Hawthorn East VIC 3123

Send/Email Invoice:                   YES             Exp              /            CCV


 5 Sign up to our email list YES
      Website orders: Please visit www.caringclothing.com.au to place your order.
 6    Mail orders: Please photocopy or scan this form and post or email your order to Caring Clothing.
      Email: info@caringclothing.com.au Post: Caring Clothing, 421 Riversdale Road, Hawthorn East VIC 3123. Phone: 1300 365 504
Returns Policy
Caring Clothing is committed to providing quality products to our customers. If you are not completely
happy with your purchase, please read our Returns Policy carefully to ensure you are eligible to return
your purchase and receive a store credit. Our Returns Policy is designed to assist you and provide you a
pleasurable shopping experience. It has been developed in accordance to your rights and remedies you
have as a consumer under the Australian Consumer Law (ACL).

Items must be returned within 30 days of successful delivery for an exchange or store credit. Please note
we only offer refunds if an item is assessed and deemed as faulty. The cost of return shipping is at the
customers expense, we do not refund or add credit for cost of return postage, unless the items has been
deemed faulty (please refer to Faulty Items).

Change of Mind Returns
We are not required to provide a refund or replacement if you change your mind. But you can choose a
refund or credit note if an item has a major problem. This is when the item:

  • has a problem that would have stopped someone from buying the item if they had known about it
  • is unsafe
  • is significantly different from the sample or description
  • doesn't do what we said it would, or what you asked for and can't be easily fixed.

If the problems is not major, we will repair the item within 10 business days. If it is not repaired in a
reasonable time you can choose a refund or replacement.

"Change of mind" includes purchases you have made in error e.g. accidentally ordered the wrong size or
colour, items that don't fit the way that you would like or unwanted gifts.

Caring Clothing accept a change of mind exchange provided it meets the following guidelines:

• Return within 30 days
• Return with proof of purchase
• Item must be unworn, unwashed, unused with all original tags/labels attached
• Items must not be labelled (specific to nursing homes)
• Returns must be made within the country of purchase
• Purchases must be returned to a store of where it was purchased.
• Item is not listed as an excluded item as outlined below

Excluded items (for a change of mind return):

• Underwear
• Sale/Clearance

Returns Process (In-Store)
  1. Refer to Faulty Items or Change of mind Policy's
  2. Take your item(s) to Caring Clothing Store or the store you purchased it from
  3. Provide the team member in store your faulty or unwanted item with your proof of purchase.
  4. Once your returns policy has been met, we'll offer an exchange, store credit or refund as per Faulty
      Items policy.

Returns Process (Online)
Refer to Faulty Items or Change of mind Policy's
Complete Returns Form and post to Caring Clothing
Processing Time of a return will take 4 business days of them being received.

You will receive an email with the details and outcome of your processed return.
Store Credit
Change of mind items will be issued as a store credit, unless you have requested an exchange or have been
approved for a refund due to a faulty garment.
   • A store credit is valid for six months from the date of issue and can only be used in one transaction
   • A store credit does not cover shipping costs

You will be required to complete the Returns Form.

Exchange
Exchanges for the same item in a different size will not incur any additional charges. If the new item is a
different product (including a different colour) and there is a price difference you may need to pay the
difference, or receive a Store Credit.

   • If you would like to make an exchange, please complete the Returns Form with the details of your
      requested exchange.
   • Due to the popularity of our range, we cannot guarantee that we will have the requested size in stock
      to exchange. We cannot hold items for exchanges.
   • Any requested items that we do not have in stock will automatically be issued as a store credit to use at
      your leisure.
   • We highly recommend keeping a tracking number of the parcel that you send back to Caring Clothing.
      If a parcel does not make it back to Caring Clothing safely we are not liable to replace/credit your item.

Faulty Item
Caring Clothing have strict quality control procedures in place. Please contact Caring Clothing Customer
Service via email info@caringclothing.com.au or phone 1300 365 504 within 24 hours of receiving your
product if you believe it to have a manufacturing fault. We will treat this at the highest of priority. Please
ensure you do not throw out any of the packaging information as this will be required to move forward.

If something is faulty, incorrectly described or different from the description on the website or sample
shown we will provide an exchange or refund provided the item is returned within a reasonable time with
proof of purchase.

You will be required to complete the Returns Form.

Refunds
Refunds will only be provided if an item is assessed and deemed to be faulty and non-replaceable or fixable.
Please contact Caring Clothing customer service via email info@caringclothing.com.au or phone 1300 365
504 to be approved for a refund for damaged or faulty products. If you request a refund, the purchase price
(excluding delivery charges for online orders) will be refunded to you using the original payment method so
if you paid cash we can offer a cash refund. If you paid using a card, please provide the same card as we will
refund back to your card.

You will be required to complete the Returns Form.

Sale Items
• We do not accept returns on sale items for change of mind, so please choose carefully.
• If you require the same item in a different size, please contact Caring Clothing customer service via email:
   info@caringclothing.com.au or phone 1300 365 504 with your Invoice number and we will do our best to
   accommodate you.
• Items purchased during flash sale periods are included under this sale policy so please ensure you choose
   your item(s) carefully.

Discount Codes
   • Only one discount/credit code can be used per order including Seniors Discount.
   • If you have an existing discount code during a sale period, unfortunately only one can be honoured -
      so it is up to you to decide which ones to use. E.g. if it is on sale we can not offer further seniors card
      discounts.
   • If you forget to use the code in your order, we are unable to refund/credit the difference to
      amend this
   • Discount codes cannot be honoured outside their given timeframe
How to order:
Online: www.caringclothing.com.au
Email: info@caringclothing.com.au
Phone: 1300 365 504

Payment Options:
Quotes – request a quote prior to purchase.
Invoices – can be sent to Facility , Families,
State Trustees, Capital Guardians etc.
Payments can be made via Eftpos, Credit Card,
Paypal or Direct Credit in our bank account.



Visit our showroom:
Please phone to arrange an appointment
if you would like to visit our showroom at
421 Riversdale Road, Hawthorn East VIC 3123.

Opening Hours:
Monday - Friday
9am to 4pm




Version Control V2-12/17