Catalysing an Impact Investment Ecosystem
Page content transcription ( If your browser does not render page correctly, please read the page content below )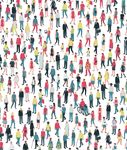 Catalysing an
Impact Investment
Ecosystem
A Policymaker's Toolkit
Working Group Report from
The Global Steering Group for Impact Investment




October 2018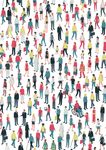 © 2018 Global Steering Group for Impact Investment
Excepting source material and where otherwise noted, all material presented in
this document is provided under a Creative Commons Attribution 4.0 International.
Licence conditions are on the Creative Commons website as is the legal code
https://creativecommons.org/licenses/by/4.0/legalcode You must give appropriate
credit, provide a link to the licence, and indicate if changes were made. You may do
so in any reasonable manner, but not in any way that suggests the licensor endorses
you, your organisation or your use.



About the Global Steering Group for Impact Investment (GSG)

The GSG is an independent global steering group catalysing impact investment
and entrepreneurship to benefit people and the planet. The GSG was established
in August 2015 as the successor to, and incorporating the work of, the Social Impact
Investment Taskforce under the UK presidency of the G8. The GSG currently has
National Advisory Boards in 18 countries plus the EU as members. Chaired by
Sir Ronald Cohen, the GSG brings together leaders from finance, business and
philanthropy to ensure measurable impact is considered in every investment and
business decision. Our mission is to harness the energy behind impact investment
to deliver impact at scale.




 Working Group Members

 Sebastian Welisiejko (Argentina)                                   Ian Simmons (US)

 Amit Bhatia (India, GSG ex-officio)                                Marcos Vinícius de Souza (Brazil)

 Kieron Boyle (UK)                                                  Leticia Emme (New York)

 Karen Wilson (Switzerland)                                         Irene Basile (France)

 Clara Barby (Myanmar)                                              Jonathan Wong (Hong Kong)

 Brian Trelstad (USA)                                               Jurgen Hammer (France)

 Sasha Dichter (USA)                                                Lucia Santirso (UK)

 Federico Mento (Italy)                                             Myriam Ahmed (UK)

 Sam Duncan (UK)                                                    Michele Giddens: Chair (UK)

 Giorgiana Notarbartolo (UK)




                               Disclaimer
                               Members of the working group act in their personal capacity and support the general thrust of the arguments, findings and
                                recommendations made in this report (but should not be taken to agree with every word or number). The institutions with which they
                                  are affiliated have not been asked to formally endorse the report. Readers may reproduce material for their own publications, as
                                    long as they are given appropriate attribution. Copyright Global Steering Group for Impact Investment (GSG). This work is licensed
                                      under Creative Commons License Attribution 4.0 International (CC BY 4.0)Nothing in this report should be construed as financial
                                       or other expert advice. Any errors or omissions are the responsibility of the GSG and the authors.
Catalysing an
Impact Investment
Ecosystem
A Policymaker's Toolkit
Working Group Report from
The Global Steering Group for Impact Investment




October 2018
II




     About The GSG Working Groups

     The GSG has commissioned five separate and complementary papers which address
     key questions and challenges within the impact investment ecosystem. The topics
     have been chosen by the leaders of the GSG, the National Advisory Board Chairs,
     the GSG trustees and the GSG partners.

     Selections by this group were made based on the topics necessary to foster a well-
     functioning impact investing ecosystem that creates significant benefits for people
     and planet period. Significant care has been taken to ensure that the working groups
     have representatives of a wide variety of sectors and geographies and represent the
     views of global experts on the topic. Together, they will propel the market towards
     tipping point by 2020.

     In this paper we focus on the role of government in the impact investment
     ecosystem and highlight how policy making can be catalytic. In the four other papers
     published as part of this series, we discuss how to widen and deepen the field of
     impact investment to ensure that a wider variety of actors is represented and the
     focus on impact remains transparent and measured. We explain how impact-focused
     financial instruments have been built, examine failures that exist in this process and
     identify opportunities for replicating success. We provide practical guidance for
     setting up impact wholesalers.

     Finally, we also demonstrate how technology can be used to create social impact
     and what support impact ventures need for their financial and impact success




     About Impact Investment and
     The Impact Economy
     To navigate the complexity of achieving a future where no one lives in poverty and
     the planet thrives, we need a simple unifying principle: that it is the role of all actors
     in society to examine how their actions affect the people and the planet.

     Impact investment optimizes risk, return and impact to benefit people and the
     planet, by setting specific social and environmental objectives alongside financial
     ones, and measuring their achievement. Impact management is a critical practice to
     reach this potential.

     As more people and organisations get involved and become more successful
     in impact investing, there is a cumulative effect. A vibrant and growing impact
     economy can develop where businesses, investment and activity deliver tangible
     improvements in outcomes for people and the planet. In the impact economy,
     businesses use their capabilities to optimise both their positive impact on the
     world and their financial return. Investors use their resources to optimise business
     impact, adding and creating value beyond what would otherwise be achieved.
     The momentum of more positive impact being generated enlivens the possibility
     of an inspiring future.




     Working Group Report October 2018
III




GSG Strategy: Ecosystem Development Priorities

                     GSG will operationally organize the delivery of its strategy around
                     five priorities.

                                                        Proactively support NABs for Catalysing Eco-System
                              Priority 1:               Development (with Policy, Research or Conferences) and
                          NAB & Partnership             Grow new NAB Members
                                                        Develop Strategic Partnerships to accelerate global
                             Development                ecosystem development




                              Priority 2:               Deliver high-quality Communications, Campaigns,
                                                        Launch and activate Networking Platform
                           Communications               Deliver successful and impactful Convenings,
                             Development                including an Annual Summit



         GSG
      Ecosystem                Priority 3:           Create, coordinate and champion Research Projects and
                                                     thematic Working Groups by working with NABs and other
     Development         Research & Knowledge        key experts. Launch and activate Collaboration Platform
       Priorities            Development


                              Priority 4:            Get 'impact investment' recognised and adopted within the
                                                     G20, allowing for increased Policy attention to Impact
                                Policy               Investment, and support NABs to engage policy makers
                             Development


                                                        Funds Dev: Catalyse $1bn USD Impact Funds in the
                              Priority 5:               markets, where they can have most impact
                                                        Intermediary Development
                          Market Development
                                                        Entrepreneurship/ Demand Side Development




Pillars of the Global Impact
Investment Eco-system
                                           Global Impact
                                        Investing Eco-System



                         Supply                 Intermediation                    Demand for
                        of Impact                  of Impact                     Impact Capital
                          Capital                    Capital




                               Government & Regulation; Policy & Advocacy

                    Market Builders & Professional Services (Research Firms, Advisory Firms,
                    Head Hunting Firms, Investment Banks, Educators, Lawyers, Auditors, etc.)




                                                                                                       October 2018 Working Group Report
IV




     Letter from Working Group Chair

     Lack of access to high-quality education and adequate healthcare, homelessness,
     refugee crises, increasing carbon emissions: these are just some of the urgent social
     and environmental challenges that policy makers face today. It has become clear to
     many governments around the world that we can no longer rely on the resources of
     the public sector and philanthropy alone. Mobilising private capital at scale through
     collaborative action is a crucial part of the solution to these challenges at scale, and
     an important complement to needed policy changes and to catalyse philanthropy.

     Impact investment can optimise risk, return and impact to benefit people and the
     planet. It does so by setting specific social and environmental objectives alongside
     financial ones and measuring their achievement.

     The impact investment movement has gained significant traction over the past
     few years. For institutional investors, the Sustainable Development Goals (SDGs) have
     provided a helpful lens through which to consider how best to target investment
     capital for impact. The cultural shift towards environmental sustainability and ethical
     consumerism driven by the "millennial generation" of citizens also lends weight
     to this approach.

     The last decade has seen governments around the world seeking to catalyse impact
     investing sectors in pursuit of more effective policy outcomes and sustainable,
     inclusive economies. Progress has already been made. The number of countries
     with National Advisory Boards on impact investment which are part of the GSG has
     now reached 19 plus the EU, increasing from just 8 in 2013. As this report found, this
     accelerated growth is in part due to sharing of information and expertise among
     nations, allowing countries to iterate and adapt initiatives undertaken elsewhere
     to suit their home markets.

     A thriving impact investment ecosystem depends upon five important pillars:
     demand, supply, intermediaries, ecosystem enablers and government. Government
     plays a pivotal role in catalysing each of the pillars with appropriate policy and
     market intervention.

     Whilst this report acknowledges the importance of all five market contributors,
     it focuses in particular on the role of government. Through a bottom-up approach,
     highlighting how policy making in each of the 19 countries has catalysed its impact
     ecosystem, the report's aim is to facilitate effective knowledge exchange and provide
     informed and strategic recommendations on potential next steps. For while the
     current momentum is encouraging, in order to address our pressing social and
     environment problems at scale, there is still much work to be done.




     michele giddens
     Co-founder & Partner, Bridges Fund Management




     Working Group Report October 2018
V




Letter from The GSG Chair
The scale of the world's problems has changed – and so too must our response.
Despite generating unprecedented wealth, our current economic system has
created great inequalities and left too many people far behind. For the last five
years, I have been working with over 300 colleagues across 21 countries to lead
the global community to take on an audacious but plausible solution: to bring
the impact movement to Tipping Point by 2020.

Beyond Tipping Point lies the impact economy in which risk, return and impact
inform all decisions, be they made by governments, investors, businesses or
consumers. Impact investment plays a crucial role in the creation of impact
economies.

I am delighted that our global working groups will be releasing four reports at our
2018 Impact Summit in New Delhi. Their innovative research is the fuel our impact
movement needs to journey to Tipping Point. I am deeply indebted to all those
who have worked so hard to bring these reports to fruition.

Catalysing an Impact Investment Ecosystem breaks down the role of policy makers
as market facilitators, market participants and market regulators. Across these
roles, there are no less than 15 tools which governments have used to catalyse the
ecosystem. Through this paper, we come to understand how different countries
play these different roles, and which countries have generated the most significant
benefits from policy-making. Country by country, this paper analyses the policy
environment in the NAB countries across Africa, Europe, Asia, North America,
South America and Australia. It is the most comprehensive analysis of the policy
environment across countries engaged in impact investment and should greatly
aid policy makers and government officials.

Our sincere thanks go to Michele Giddens, her Working Group and our NABs
for the valuable contribution they have made to policy-making across the world.




Sir Ronald Cohen
Chair, GSG




                                                                                      October 2018 Working Group Report
VII




Table of Contents

Executive Summary                                                          1

How to read this report                                                   3

Key Learnings	                                                            6

Policy Making Action Plan                                                19


Country by Country Analysis
Asia and Australia                                                       21
Australia                                                                22
India                                                                    25
Japan                                                                    28
South Korea                                                              31

EUROPE                                                                   34
Finland                                                                  35
France                                                                   38
Germany                                                                  41
Italy                                                                    44
Portugal                                                                 47
UK                                                                      50
The European Union (EU)                                                  53

MIDDLE EAST AND AFRICA	                                                  56
Israel                                                                   57
South Africa                                                            60

THE AMERICAS                                                             63
Argentina & Uruguay                                                      64
Brazil                                                                   67
Canada                                                                   70
Chile                                                                    73
Mexico                                                                   76
USA                                                                      79


APPENDIX	                                                                82
Market Definitions: Impact Investment & Impact Economy                   82

GLOSSARY	                                                                84

ABOUT THE WORKING GROUPS                                                 86
Working Group Members                                                    86
Acknowledgements                                                         86
Other GSG Working Group Reports                                          86

Sources	                                                                 87




                                                         October 2018 Working Group Report
1




Executive Summary

This report focuses on the role of government in the impact investment ecosystem
and highlights how policy making across the countries analysed has been catalytic.

The key audiences for this report are policy makers, government officials and those
that influence and support them, as they seek to build a thriving impact investment
ecosystem in their respective countries.



The Catalytic role of the Government
The last decade has seen governments around the world seeking to catalyse impact
investing in pursuit of more effective policy outcomes and sustainable, inclusive
economies.

This report aims to facilitate knowledge exchange among countries and provide
informed and strategic recommendations on potential next steps. The report is
informed by an analysis of the policy-making environment in the member countries
of the GSG in relation to impact investment.

The government should consider itself a catalyst for the impact ecosystem,
encouraging other players to contribute to the impact economy. We have used
the OECD framework which identifies the government roles that can be catalytic
to the ecosystem:

  Market facilitator: Creating organisations and systems that enable and educate
  on impact.

   arket participant: Supporting the impact investment ecosystem through
  M
  the commissioning and procurement of impact products and services.

   arket regulator: Implementing laws that build support and recognition for
  M
  the impact ecosystem.



The Path to Policy Making
Across the three government roles, we have identified 15 key policy areas that form
a toolbox for policy making. All countries covered by this report are drawing policies
from across the toolbox and seem to do so following a similar pattern.

Phase 1 - Foundational policies
Countries tend to first build the foundation of the impact ecosystem through
education and by fostering a favourable environment for impact businesses.

We note that the majority of countries analysed have some educational programmes
in place, such as university courses, research centre courses and investor trainings,
showing a clear intention to build an understanding around the industry.

Similarly, the majority of the countries have capacity building programmes, largely
in the form of incubators, and access to capital programmes. These two are often
interlinked.

Phase 2 - Strengthening policies
Once the foundation is in place, we see governments focusing on policies that
strengthen the core of the ecosystem.

All countries in our analysis are implementing or considering the implementation of
outcomes commissioning. Similarly, the majority of countries are also exploring the
implementation of impact values in their procurement decisions. This new way of
structuring government spending, by creating stronger private-public partnerships,
is helping strengthen the demand side of the ecosystem.




                                                                                         October 2018 Working Group Report
2




    Specific legal forms for impact businesses is another policy that several governments
    are adopting to strengthen the demand side. This policy is often the basis for more
    targeted policies such as fiscal incentives.

    Impact reporting standards is another example of a strengthening policy; with
    most governments at least considering different initiatives to report on non-financial
    factors.

    To strengthen their intermediaries, governments are looking to create impact
    investment wholesalers. Three countries in our analysis have one, while another
    four are actively in the process of creating one. While more countries would like
    to implement one, they are often constrained by funding.

    Impact in fiduciary duty is a policy that is being widely explored to strengthen the
    supply side. This policy is still under development in most of the countries analysed,
    likely as a result of the need for more education around impact on the supply side.

    Phase 3 - Expansive policies
    Countries with a mature impact ecosystem should continue to expand it to connect
    the wider market and tackle new challenges at scale.

    A common way in which these countries are trying to broaden the reach of the
    impact investment industry is by opening the market to retail investors. The creation
    of pensions with purpose and impact stock exchanges are two ways of attracting
    retail investors.

    Fiscal incentives both in the demand and supply side are starting to be explored.
    We find that these incentives are most often present in those countries with a specific
    legal form for impact businesses.

    Lastly, national strategies are being developed in some countries as a way to have
    a coherent, agreed path for further industry development.



    The Role of the NAB
    National Advisory Boards (NABs), which each country of the GSG creates, are very
    collaborative organisations, often formed by a coalition of market players and
    ecosystem builders that aim to promote a more sustainable economy.

    Policy makers should consider whether the government should be represented on
    the NAB (e.g. in Finland and France) or to form private sector NAB membership. Our
    analysis suggests the decision tends to be a reflection of the national character and
    tradition of policy making in that country. There seems to be no correlation between
    government representation on the NAB and more effective or faster policy making.
    While we have included whether the government is represented on the NAB for each
    country, it is not considered one of the 15 key policies.

    The role of the NAB is twofold:

       pearhead the building of an impact ecosystem at home: NABs tend to play
      S
      a key role in liaising with the government and other stakeholders to build a
      common understanding on the opportunities created by a vibrant impact
      investment ecosystem.

       earn from and share with other NABs: Connected through the GSG, NABs
      L
      have the opportunity to interact with each other and share the lessons learned.
      The effectiveness of this knowledge sharing is clearly shown by the rapid
      implementation of the policy toolbox by recent joiners.




    Working Group Report October 2018
3




How to read this Report

The primary audiences for this report are policy makers, government officials
and those that influence and support them as they seek to build a thriving impact
investment ecosystem in their countries.



Methodology
We have based our findings on the results of a survey built in collaboration with the
OECD and McKinsey & Company, twenty interviews with impact investment leaders
across the world and desk research of industry-level and national-level reports on the
topic of policy and impact investment.



Scope
The report 1) provides governments of the countries analysed with recommendations
that could strengthen each impact investment ecosystem; 2) lays out tools for
governments globally to catalyse the growth of their impact investment ecosystem;
and 3) provides the reader with examples of successful implementation in countries
of the GSG. In addition, we hope it provides a useful source for countries to learn from
one another and tailor ideas for their own needs.

This report will be complemented by the OECD Social Impact Investment Phase II report,
to be published in January 2019, which will provide a more detailed understanding of the
role of policy in the context of financing for sustainable development.

The report can also be read in conjunction with "Social impact investing: moving to
a tipping point", a report by McKinsey & Company that provides recommendations
to the G20 to accelerate adoption of impact investing.



Framework
To structure the tools policy makers can use to catalyse their national impact
investment ecosystem, the report uses a matrix that combines two frameworks:

1. The GSG five pillars
This framework segments the impact-investment ecosystem in terms of its
five main actors:
   emand for impact capital. Representing
  D                                                 Figure 1:
  actors that provide impact solutions and          GSG five pillars
  have financing needs to carry out those
  solutions.
   upply of impact capital. Representing
  S
                                                                                  Global Impact
  actors that provide funding, directly or
  indirectly, to impact businesses. These
                                                                              Investing Eco-System
  include institutional investors, high net
  worth individuals and retail investors.
  Intermediaries: Facilitate the exchange of
  impact capital between the supply and
  demand side. These include funds (often
  venture capital, growth funds or fund of
  funds), as well as wholesalers and stock
  exchanges.
  Ecosystem enablers: Includes actors that
  facilitate the impact ecosystem, without
  necessarily providing capital. These range
  from financial advisors to research centres
  or NABs.
   overnment: Catalyses the ecosystem
  G
  through its policy making tools.


                                                                                                October 2018 Working Group Report
4




    2. The OECD roles of government
    This framework looks at the government in terms of its market-building contributions:

      Market facilitator: Creating organisations and systems that enable and educate
      on impact (i.e., centre of expertise within the government, incubators, research
      centres).

       arket participant: Supporting the impact investment ecosystem through the
      M
      commissioning and procurement of impact products and services.

       arket regulator: implementing laws that build support and recognition for the
      M
      impact ecosystem.

    In the toolbox matrix below, the first four pillars (demand, supply, intermediaries and
    ecosystem enablers) are on the horizontal axis and the roles of government are on
    the vertical axis.

    The orange squares show established policies, while green squares represent policies
    in progress. Policies in progress include those under development but where the law
    has not yet been approved; the idea has not yet been implemented; there is a policy
    in place, but it is not specifically targeted to impact investments; or the policy is
    implemented only in a few regions of the country.


    Figure 2:
    Example policy toolbox based on OECD and GSG frameworks




    The 15 policy tools are outlined in the next page.




    Working Group Report October 2018
5




Figure 3:
Summary of 15 policy tools

               Tools                              Description                                                 Example                 Cost

               Government represented             Participate in discussions with the National Advisory       Finland / Chile
               on NAB / Private sector NAB        Board to promote collaboration between the
               membership                         government and the private and non-profit sectors
               (not one of the 15 policy tools)

               1.                                 Promote impact businesses by providing them tools           Argentina & Uruguay     $$
               Capacity building                  to support and grow their businesses, includes
                                                  incubators and accelerators

               2.                                 Establish a centre of expertise within the government,      France                  $
               Dedicated central unit             that withstands changing administrations, to develop
 Market                                           and oversee impact investing policies
 Facilitator
               3.                                 Educate current market participants and future              Italy                   $$
               Educational programmes             generations on impact investing

               4.                                 Design and implement policies to improve the impact         Portugal                $
               National Strategy                  investment ecosystem at a national level

               5.                                 Create a wholesaler (fund of funds) to provide catalytic    United Kingdom          $$$
               Wholesaler                         capital to impact-driven investment funds

               6.                                 Provide a centralised database and crowdfunding             Canada                  $$
               Impact stock exchange              platform that connects investors and impact businesses

               7.                                 Provide funding, through funding programmes and             Australia               $$$
               Access to capital                  government-owned funds, to impact businesses or
                                                  impact-driven funds

               8.                                 Procure payment-by-results contracts and create             United Kingdom          $$$
 Market        Outcomes commissioning             a government outcomes fund to streamline the
 participant                                      payment-by-results procurement system

               9.                                 Embed social value in procurement decisions by              South Korea             $$
               Impact in procurement              procuring from impact businesses or integrating
                                                  social and environmental metrics in procurement
                                                  programmes

               10.                                Provide retail investors with the opportunity to invest     United States           $
               Impact in fiduciary duty           in impact businesses by mandating asset owners
                                                  to include impact as a consideration in their clients'
                                                  investment decisions

               11.                                Provide stakeholders with an ability to understand          Brazil                  $
               Impact reporting standards         and benchmark the impact of an impact businesses
                                                  by establishing a standardised approach to impact
                                                  reporting

               12.                                Define the impact investment universe by providing          South Korea             $
 Market
               Specific legal form                a clear legal form that focuses on their societal and
 regulator
                                                  environmental contribution rather than on their ability
                                                  to generate profit

               13.                                Incentivise impact businesses by reducing the tax           France                  $$
               Fiscal incentives (demand)         burden or providing other fiscal incentives

               14.                                Incentivise impact investors by reducing the tax            United States           $$
               Fiscal incentives (supply)         burden or providing other fiscal incentives

               15.                                Catalyse the supply side by creating investable solutions   France                  $
               Retail impact products             in the impact investment field




                                                                                                                October 2018 Working Group Report
6




    Key Learnings

    A Policy Toolbox with 15 Key Tools
    We have identified 15 key policy tools that governments are using in order to catalyse
    their impact ecosystem. These are outlined in the chart on the previous page with
    examples of countries that have successfully implemented them for each of the
    15 policies. For more information regarding any of these examples please see the
    specific country report. We have also included whether government is represented
    on the NAB for each country, though this is not one of the 15 policy tools.

    Government plays a key role as both a participant in the impact investment market
    and as a catalyst, encouraging other players to enter the impact ecosystem or
    increase their activity within it. Through our country by country analysis, we have
    identified a number of trends relating to these 15 policy tools. It is important to
    note that the analysis comes from a small sample (19 data points). Nonetheless, our
    learnings are outlined below in respect to role of government as a market facilitator,
    participant and regulator.



    Government as a Market Facilitator
    The majority of countries with mature markets have elected to have central
    government units. Having this unit has facilitated the adoption of more of the policy
    tools and thus, aided the development of the respective ecosystems. We note that
    the U.S. used to have a central unit that was dissolved with the latest change of
    administration.

    National Advisory Boards (NABs) have taken different views on whether to include
    government on the board or whether to include government as an observer.
    From our analysis there seems to be no correlation between having a government
    representative on the NAB and the density or speed of policy making. The decision
    seems to be more a reflection of the national character and tradition of policy
    making in that country.

    The common feature we saw in NABs is that they are all highly collaborative
    organisations made up of a coalition of market players as well as other participants
    from organisations promoting a more sustainable economy. Through this
    collaboration, NABs are able to be highly influential, often working closely with
    the government to help disseminate knowledge and aid effective policy making.

    Educational programmes have been implemented in almost all countries, with
    the remaining countries in the process of developing them. As impact investment
    has become a larger market, educational programmes have helped to broaden the
    ecosystem and deepen the knowledge of the sector. Additional human capital into
    the impact economy is crucial to continue its expansion.

    Capacity building seems universally acknowledged as one of the foundational tools
    that government facilitates. Countries have recognised its importance to help create
    a pipeline of opportunities for investment. This is demonstrated through the large
    number of countries, 16 in total, who either already have targeted programmes or are
    in the process of establishing them.

    Wholesale institutions have been favoured among developed countries, while
    developing countries are still in early stages of considering whether to establish such
    an institution. South Korea is an example of how quickly countries are now able to set
    up wholesale institutions, with the official inauguration of the NAB in February 2018
    and the wholesaler expected to be established in September 2018.

    A sustainable stock exchange has only been established in three countries. This
    initiative to broaden the impact economy has typically been put in place after the
    ecosystem is already well established.




    Working Group Report October 2018
7




Government as a Market Participant
Governments should look carefully at how they structure their own spending.

Outcomes-based commissioning has been employed in almost all countries as
governments look at funding outcomes while engaging private sector investors.
Almost all countries have launched or are launching SIBs, with this market expected
to grow.

Regardless of how developed their impact investing market is, countries across
the board have acknowledged the importance of incorporating impact into
procurement, given governments are often the largest purchaser (or one of the
largest) of goods and services in an economy. This has been an increasingly important
theme for governments as they reflect on the way they spend their money. The UK
has been pioneering in their implementation of the Social Value Act.

Countries universally recognise that access to capital is a foundational policy tool for
the impact investing ecosystem. All countries have funding programmes to support
impact businesses either specifically (impact funds) or indirectly (e.g. funds for SMEs).



Government as a Market Regulator
Implementation of reporting standards is currently at the forefront of issues that
countries see as imperative to solve. Today, countries are thinking about this issue
regardless of how developed their impact ecosystem is, recognising its importance
as a key initiative. South Africa and Brazil have both been pioneers of non-financial
reporting regulation.

Many countries are in the process of passing legislation with regards to the
establishment of a specific legal form for impact businesses. The data suggests while
legal forms are not specifically correlated to the number of policies in the impact
ecosystem they are directly correlated to fiscal incentives, given that a definition
is necessary to qualify for such an incentive. It is worth noting that some of the
countries with the most mature impact investing markets (UK, Australia, Canada,
US) have gone a long way in building ecosystems without one. Also, new joiners are
showing leadership in this space. For example, South Korea who only recently joined
the GSG and already has both specific legal forms as well as targeted fiscal incentives.

All countries with mature impact investment markets have been working on fiduciary
duty. Notably, certain new joiners are starting to work on issues regarding fiduciary
duty early on in their market development or have already shown real leadership in
the area such as South Africa.

So far, few countries have been promoting retail products. This is understandable
given that it is still a nascent market and governments want to safeguard consumers.
However, in the more mature markets where there is a developed impact economy,
countries have recognised this as a large opportunity. France has been a pioneer in
the space and the UK has appointed a task force for developing this market.

The table below summarises the policies in place or under development across
the 19 GSG countries.




                                                                                            October 2018 Working Group Report
8                                                                                                                                                                                                                                                                     9




    Figure 4:
    Summary of policies by government role


                                                                          Market Facilitator                                                  Market Participant                                        Market Regulator


     Policy Tool No.                                     1            2              3            4           5           6          7                8             9            10           11           12           13             14                15


                                        Government    Capacity    Dedicated     Educational    National   Wholesaler    Impact    Access to       Outcomes        Impact in   Impact in      Impact     Specific       Fiscal       Fiscal            Retail
                                        represented   building   central unit   programmes     strategy                  stock     capital      commissioning   procurement    fiduciary   reporting   legal form    incentives   incentives         impact
                                          on NAB                                                                       exchange                                                   duty     standards                for demand    for supply        products

     Australia

     India

     Japan

     South Korea

     Finland

     France

     Germany

     Italy

     Portugal

     UK

     Israel

     South Africa

     Argentina & Uruguay

     Brazil

     Canada

     Chile

     Mexico

     US




    Working Group Report October 2018                                                                                                                                                                                             October 2018 Working Group Report
10




     Country by Country Policy Toolboxes
     Figure 5:
     Australia Policy Toolbox




     Figure 6:
     India Policy Toolbox




     Working Group Report October 2018
11




Figure 7:
Japan Policy Toolbox




Figure 8:
South Korea Policy Toolbox




                             October 2018 Working Group Report
12




     Figure 9:
     Finland Policy Toolbox




     Figure 10:
     France Policy Toolbox




     Working Group Report October 2018
13




Figure 11:
Germany Policy Toolbox




Figure 12:
Italy Policy Toolbox




                         October 2018 Working Group Report
14




     Figure 13:
     Portugal Policy Toolbox




     Figure 14:
     UK Policy Toolbox




     Working Group Report October 2018
15




Figure 15:
Israel Policy Toolbox




Figure 16:
South Africa Policy Toolbox




                              October 2018 Working Group Report
16




     Figure 17:
     Argentina & Uruguay Policy Toolbox




     Figure 18:
     Brazil Policy Toolbox




     Working Group Report October 2018
17




Figure 19:
Canada Policy Toolbox




Figure 20:
Chile Policy Toolbox




                        October 2018 Working Group Report
18




     Figure 21:
     Mexico Policy Toolbox




     Figure 22:
     USA Toolbox




     Working Group Report October 2018
19




Policy Making Action Plan

Although there is no right or wrong order to introduce policies to catalyse the impact
investment ecosystem, the countries analysed show some commonality in the order
of their policy making.

Among the countries interviewed, having a dedicated central unit and a key point
of contact within the government have been identified as key enablers for policy
making.

Countries with a dedicated central unit have developed more policies than those
without. Moreover, National Advisory Boards in countries without a dedicated central
unit believe that the creation of one would be instrumental in unlocking their impact
investment ecosystem.

Countries trying to develop and strengthen their impact investing ecosystem should
consider creating a dedicated central unit within the government that ideally
withstands changes in administration, as an initial step.

Looking at the deployment of the policy toolbox, the analysed countries seem to
follow a similar pattern.

The policy making action plan can be divided into the three phases outlined below.


Figure 23:
Three phases of policy making


                                                                              Phase 3: Expand the impact ecosystem to
                                                                              include the wider market and tackle new
                                                                              challenges at scale
                               EXPANSIVE
                                POLICIES


                                                                              Phase 2: Strengthen the impact ecosystem
                           STRENGTHENING                                      through active participation and clear definition
                              POLICIES                                        to solve societal challenges




                            FOUNDATIONAL                                      Phase 1: Build the foundation of the impact
                               POLICIES                                       ecosystem through education and fostering
                                                                              a favourable environment for impact businesses




1. Foundational Policies
The first step is to create the foundation of the impact investment ecosystem. This
foundation should:

   oster impact businesses: The government should first focus on creating an
  F
  environment that is supportive of impact businesses. Governments often do so
  through capacity building, for example, by creating impact focused incubators;
  or by providing funding for impact business to grow, for example, through
  government funding programmes targeting impact businesses or impact focused
  funds.

   ducate market participants: For a flowing impact ecosystem all market
  E
  participants should have a basis of understanding on the societal and cost benefits
  generated by impact businesses. Educational programmes, research centres, cost
  databases and investor training are some examples of activities the government
  can implement to educate market participants. Thanks to the rapid development
  of the industry, these programmes can be taught today with learnings and
  examples from across the globe.
                                                                                                       October 2018 Working Group Report
20




 2. Strengthening Policies
 Once the foundation is in place, the government can focus on policies that
 strengthen the ecosystem to solve societal challenges.

      trengthen the demand side through active participation: The government
     S
     can strengthen the demand side by acting as a market participant and procuring
     from impact businesses. Today, most governments are seeking to do this through
     outcomes commissioning and by embedding social values in their procurement
     decisions; for example; by procuring certain services or products only from impact
     businesses or by considering social and environmental factors in procurement
     decisions.

     Strengthen intermediaries by creating a wholesaler: As the impact ecosystem
     grows, the need for funding increases. The government can facilitate this by
     creating a wholesaler that provides capital through a fund of funds model,
     delegating the impact investment decisions to the selected impact funds.

      trengthen the supply side: The government should engage the supply side by
     S
     asking trustees to include impact when exercising their fiduciary duty.

     Definition and reporting: The government can strengthen the entire ecosystem
     by providing a common base of understanding. Creating a specific legal form for
     impact business and setting impact reporting standards are two ways to do this.



 3. Expansive Policies
 In mature impact investing markets, the government should continue to expand the
 impact ecosystem to connect the wider market and tackle new challenges at scale.

     Create direct connections with retail investors: The government can do this
     through impact stock exchanges and creating retail products, such as regulating
     pension schemes to include impact investments.

     Incentivise the market: Providing tax relief and other fiscal incentives to impact
     businesses and investors.

     National strategy: Create and execute a targeted plan to strengthen the weaker
     links in the ecosystem and deepen the effect of the existing impact policies.




 Working Group Report October 2018
21




Country by Country Analysis
ASIA AND AUSTRALIA




                              October 2018 Working Group Report
22




           Australia
                       Figure 24:
                       Policy Toolbox




 Overview
 Australia has made significant progress since becoming a          State strategies around impact investing have varied.
 member of the G8 Social Impact Investment Task force in           The Government of New South Wales (NSW) for example
 2013 and the establishment of the Australian Advisory Board       released a social impact investment policy in 2015 and has
 for impact investment (AAB) in 2014. The AAB comprises            the only dedicated Office of Social Impact Investment for its
 individuals from the private sector as well as community leads.   jurisdiction in Australia. It was also the first Australian state
                                                                   to launch a SIB. In the remaining states, policy focus has
 Between 2014-2016 Impact Investing Australia (IIA), an
                                                                   been mixed, with Victoria in particular focused on enabling
 independent non-profit organisation, was dedicated to
                                                                   investment in impact businesses.
 the delivery of the AAB's strategy to grow the market for
 impact investing in and from Australia. A Social Impact           With regards to Federal government strategy, the Social
 Investing package was announced in the 2017-18 Budget,            Impact Investing Principles, released by the Australian
 which included AUD$30m over 10 years to support social            government, articulate considerations the government should
 impact investments and grow the social impact investing           take into account when it is involved in the impact investing
 market. Since then, in its 2018-19 budget, the Australian         market. This is an important policy tool and framework for the
 government has announced a further AUD$6.7m of initiatives        government and highlights impact as a key focus at a national
 and that it will "work in partnership with Impact Investing       level.
 Australia to examine opportunities to leverage sector capital
 and community sector engagement to build the impact
 investment market to scale in Australia and tackle that affect
 Australian families and communities".




 Working Group Report October 2018
23




Key Initiatives
Access to Capital                                                      Victoria outlined a social enterprise strategyiv in February 2017
At the national level, the government has been working to              in which one of its action areas was building business capacity
catalyse investment in affordable housing. It has established          and skills. This will be achieved through the facilitation of
a new independent corporate Commonwealth entity, the                   a skills development programme for impact businesses
National Housing Finance and Investment Corporation                    SME founders and managers, and pilot funding to test new
(NHFIC), to aggregate affordable housing bonds and a AUD               initiatives to support the intermediary sector.
$1bn National Housing Infrastructure Facility (NHIF) i . Under
the NHIF, AUD $1bn in financial assistance (debt, equity and/or        Outcomes contracts
grant funding) is available for local councils to invest in critical   Governments in NSW, Victoria, Queensland and South
infrastructure to accelerate the supply of housing, particularly       Australia have all commissioned SIBs.
affordable housing.
                                                                          he NSW government commissioned the first two "social
                                                                         T
In the area of the environment, the Clean Energy Finance Corp            benefit bonds": one to restore children in out-of-home care
(CEFC) ii is a statutory authority established by the Australian         to their families and one to prevent entry into out-of-home
Government under the Clean Energy Finance Corporation Act                care. Since then, there have been a further 6 investments
2012. Under the CEFC legislation, the CEFC is responsible for            valued at over AUD $200m supporting better services for
investing AUD $10bn in clean energy projects over 10 years on            16,000 people and families in NSW. The NSW government
behalf of the government.                                                is currently piloting other initiatives such as a rate card for
                                                                         homelessness (an Australian first).
In late 2017, Indigenous Business Australia (IBA), a
Commonwealth Government agency, launched a AUD $50m                       ueensland's Treasury has launched three SIBs in the areas
                                                                         Q
initiative to encourage impact investment in ventures that               of re-offending, youth homelessness and out-of-home care
support Indigenous economic development.                                 for Aboriginal and Torres Strait Islander children.

In November 2017, the Australian Foreign Minister announced               he Social Impact Bonds Pilot programme in Victoria has
                                                                         T
an AUD $40m Emerging Markets Impact Investment Fund                      generated two programmes surrounding stable housing for
(EMIIF). This financing mechanism is intended to catalyse the            young people leaving home care and chronic homelessness.
private investment needed to spur inclusive economic growth
                                                                          he Aspire SIB commissioned by South Australia focuses
                                                                         T
and alleviate poverty in South and South-East Asia with a focus
                                                                         on homelessness in Adelaide.
also on investing in women's initiatives.
                                                                       The NSW government has created the Social and Affordable
Lastly, at the state level, the government of NSW has stated
                                                                       Housing Fund (SAHF). This model increases the supply of
that it intends to issue sustainability bonds in the second half
                                                                       housing through outcomes-focused contracts with nominated
of 2018. Proceeds raised will be exclusively allocated to projects
                                                                       service providers. SAHF has been set up with >AUD $1.1bn in
that are environmentally or socially responsible.
                                                                       seed funding from the NSW Government. The programme has
                                                                       been successful in attracting new lenders into the sector and
Capacity building for impact businesses
                                                                       facilitating partnerships with the private sector.
At the national level, of the approximately AUD $40m
committed by the government to support social impact
                                                                       Clarify fiduciary duty
investments, ~AUD $7.5m has been allocated towards a Sector
                                                                       Fiduciary duties of trustees are currently under consideration
Readiness Fund, modelled on the IIA Impact Investment
                                                                       in Australia. The Financial System Inquiry recommended
Ready Growth Grant. This fund aims to grow the impact
                                                                       regulatory changes for philanthropic and superannuation
investing market by providing capability building grants to
                                                                       trustees to "provide guidance to superannuation trustees
impact businesses looking to enter this market and become
                                                                       on the appropriateness of impact investment". No changes
investment-ready.
                                                                       have been made yet though APRA v (regulation authority)
The Pacific Readiness for Investment in Social Enterprise              has acknowledged that so long as pension funds meet their
(Pacific RISE) iii is a pilot innovation of the Australian             legislative requirements they should be allowed to consider
Government. It was implemented by the Department of                    impact. The government has also commissioned a report by
Foreign Affairs and Trade (DFAT) in 2016. It aims to facilitate a      Innovation and Science Australia whose recommendations
social impact investment market in the Pacific. Initially, Pacific     included to "further strengthen the policy environment to
RISE's intention was to work with stakeholders (including              encourage investors to pursue opportunities that provide both
investment funds and intermediaries) to learn and understand           social and financial returns". It is notable that Australia has
more about the Pacific and its social impact needs. Pacific            some of the institutional investors with the most developed
RISE has then gone on to identify investment opportunities in          sustainable and impact practices in the world, such as the
impact businesses in the region.                                       Australian Superannuation Fund and QBE.




                                                                                                           October 2018 Working Group Report
24




 Encourage procurement from impact businesses                           Looking Ahead
 The Victorian government recently put in place Australia's
 first Social Procurement Framework vi . This aims to ensure            KEY PRIORITIES TO 2020
 procurement decisions are not solely focused on price but               Establish Impact Capital Australia, a catalytic wholesale
 incorporate a range of financial and non-financial factors.              institution: The Blueprint for Impact Capital Australia (ICA)vii,
 Victorian Government procurement is a large driver of the               Australia's proposed impact wholesale institution was released
 Victorian economy. In 2016-17, the Victorian Government                 in 2015 by the AAB and Impact Investing Australia. Since then,
 spent AUD $16bn on goods and services to support service                work has continued with the release of the policy case and
 delivery and operations, in addition to a spend of AUD $9.1bn           implementation plan in December 2017. This wholesaler would
 on public construction and infrastructure. Therefore, effective         be pivotal in further developing and catalysing the impact
 implementation of the Framework throughout 2018-2019                    ecosystem.
 has the potential to significantly expand the impact business
                                                                          Procurement from impact businesses: Expand Victoria's
 market.
                                                                          precedent on the Social Procurement Framework to other
 Standardise impact reporting                                             states and at a national level for significant impact. This
 Part of the Australian government's commitments to social                combined with initiatives that support capacity building
 impact investing includes AUD $6.7m over the next 4 years                in contract and investment readiness for impact businesses
 to build their outcome measurement capacity.                             will help grow this important part of the impact investing
                                                                          ecosystem.
 Educational Initiatives
                                                                           ompany legal form: Draft Benefit Corporation legislation
                                                                          C
 The Centre for Social Impact as well as its affiliated universities,
                                                                          has been developed by the sector and government
 have or are developing courses with a focus on the social
                                                                          engagement is underway. Having a specific company legal
 economy. Other courses are also being developed at other
                                                                          form would help with targeted government policy around
 universities including by business schools. Private organisations
                                                                          impact business development.
 and not-for-profits, such as Y-Gap, have developed specialist
 accelerator programmes to also build capacity.                            larify fiduciary duty: Build on the existing
                                                                          C
                                                                          recommendations to encourage the incorporation of ESG
                                                                          factors into decision-making, likely through legislation, to
                                                                          help enable investment into impact assets.

                                                                           iscal incentives: There are currently no fiscal incentives
                                                                          F
                                                                          in place with regards to impact investment. Once a legal
                                                                          form is established this may facilitate targeted fiscal
                                                                          incentives such as tax benefits.

                                                                          I mpact reporting: Work toward the establishment of
                                                                           a standardised impact reporting framework as well as
                                                                           encouraging the incorporation of non-financial factors
                                                                           to reporting standards.




 Working Group Report October 2018
25




         India

                  Figure 25:
                  Policy Toolbox




Overview
The Indian National Advisory Board was created in 2014 by         levels. The latest plan, named the Aspirational Districts Plan,
The Impact Investors Council (IIC) viii. They are a network of    aims at reviving the weaker districts across the country; it is
impact investors in the country that engages with institutions    an effort by the government to join hands with the private
such as the Ministry of Finance, the Securities and Exchange      sector and encourage private investments through both the
Board of India and the Reserve Bank of India, to inform           Corporate Social Responsibility (CSR) law and impact investing.
government policies, regulations and standards on impact
                                                                  A significant step in India was the CSR law ix passed in 2013
investing.
                                                                  by the Ministry of Corporate Affairs. The law requires all
In the last four years, the Indian government has become          companies in India to elaborate a CSR policy and spend at
increasingly open to collaborating with the private sector        least 2% of their average net profits during the three preceding
to create new ideas for development.                              years in CSR activities. The law currently defines the spend to
                                                                  be made by way of expenditures or grants in the social sector
The government, through various programmes and
                                                                  but does not allow investments in securities.
developmental plans, is trying to engage the private sector
to uplift the social sector at the state and central government




                                                                                                    October 2018 Working Group Report
26




 Key Initiatives
 Access to capital                                                     Impact in Procurement
 India's Small Industries Developmental Bank (SIDBI)                   There is no social value clause in procurement decisions
 provides financing for SMEs of around INR10,000 Crore. The            in India.
 Development Bank has also launched a fund of funds, the               Nonetheless, through its developmental goals programme,
 India Aspiration Fund (IAF)x, that invests in Venture Capital         the government of India has identified 117 districts where
 funds to help meet equity needs of small enterprises,                 developmental issues are most pronounced and is working
 especially start-ups.                                                 with the private sector to find solutions for these. The success
 Although not directed at impact investment, this fund invests         of these private-public partnerships will be measured on
 in enterprises in areas such as healthcare, food & nutrition,         their ability to succeed in social impact metrics, such as the
 agriculture, education & skill development, energy and other          availability of healthcare in the region.
 industries often related to impact investing.
                                                                       Fiscal Incentives
 The National Bank for Agriculture and Rural Development               A strong incentive for impact businesses in India has been
 (NABARD)xi was created as an apex Development Bank by the             the implementation of the Priority Sector lending guidelines,
 Government of India with the aim to facilitate credit flow for        implemented by the Reserve Bank of India (RBI) xiii .
 promotion and development of agriculture in rural areas. The
                                                                       According to the rule, banks are obliged to provide a specified
 NBARD has been instrumental in channelling funding to rural,
                                                                       portion of their lending to "specific" sectors often classified as
 social innovations and impact businesses in rural areas.
                                                                       social impact sectors. These include agriculture, micro & small
 Wholesaler                                                            enterprises, housing for the poor and education for students.
 India is in the process of creating the India Impact Fund of          These sectors have recently been expanded to include
 Funds (IIFF)xii, a billion-dollar impact fund with the objective      medium enterprises, social infrastructure and renewable
 to provide market returns and catalyse growth through debt            energy.
 funding of underserved large segments of MSMEs.                       In 2015, India passed the law of tax pass-through status to
 The fund will be designed to support the Indian Government's          categories I and II, which allowed capital gains tax to only
 National priorities of "Make in India", "Skill India", "Swachh        apply at the investor level and not at the fund level.
 Bharat", "Pradhan Mantri Jan Dhan Yojna" and "Digital India".         This initiative improved investment sentiment in the country
 Additionally, the fund will target funding for the priority sectors   both domestically and abroad. Even though it applied to the
 as outlined in the Priority Sector Lending (see below).               investment sector as a whole, it had a positive effect in the
 The fund will invest in companies that intend to generate a           impact investing industry.
 beneficial social or environmental impact alongside financial
                                                                       Legal Structure for social venture funds
 return, do not belong to "negative screening", and have the
                                                                       India has created a legal structure for venture funds that invest
 majority of their beneficiaries (more than 66%) as underserved
                                                                       in Impact businesses, called the Social Venture Fundxiv. This is a
 beneficiaries – those with annual income below ` 10 Lakh. This
                                                                       category within the Alternative Investment Funds regulations
 includes women and people with disabilities; people located
                                                                       by Securities and Exchange Board of India (SEBI). These funds
 in tier 3-4 towns, difficult to access geographies or under-
                                                                       are meant to pool domestic and foreign capital, as well as
 developed districts.
                                                                       commercial and grant capital, to then invest in a pre-decided
 Capacity Building                                                     social impact policy.
 Most impact business accelerators in India are privately owned.
 However, government-owned educational institutes, such as
 IITs (Indian Institute of Technology) and IIMs (Indian Institute of
 Management), currently run various incubators for the social
 sector and other innovations.

 The government also permits the CSR spent to be made in
 government-approved incubators.

 Atal Innovation Mission is a government-run incubator that
 is promoting innovation and entrepreneurship across the
 country.




 Working Group Report October 2018
27




Looking Ahead
KEY PRIORITIES TO 2020
 Outcomes commissioning: The government of India is                ompany legal form for impact businesses: A clear
                                                                   C
  interested in establishing public-private partnerships to help   definition of which companies constitute impact businesses,
  solve developmental issues in the most affected districts of     would help clarify ambiguity about other laws.
  India. The government could consider outcomes-payments
                                                                    clear definition would allow social incubators, social
                                                                   A
  as a proven method of financing projects with pre-specified
                                                                   venture funds and banks providing priority lending to have
  social outcomes.
                                                                   a specified investment universe. A definition that would
   irect CSR law capital to impact investing: Further
  D                                                                encompass both for-profit and not-for-profit enterprises,
  guidance on where the CSR expenditure should go could            could help change the regulation on Investment Trust to
  be beneficial to the financing of impact investment              include all impact businesses.
  projects. This capital could be a source of financing for the
                                                                   In turn, a more clearly defined form would catalyse financing
  government's projects. An option for the government could
                                                                    for companies that can help the government with their
  be to spend this money in a pool that is directed to the India
                                                                    developmental goals.
  Aspiration Fund or to outcomes commissioning.

   ase regulations on Investment Trusts: Currently in India,
  E
  Investment Trusts are not allowed to invest in for-profit
  impact businesses. A change on this regulation would
  significantly increase the supply of capital to the industry.




                                                                                                    October 2018 Working Group Report