CHINA APPAREL MARKET UPDATE 2019 - PART 1: MARKET OVERVIEW AND COMPETITIVE LANDSCAPE ANALYSIS - Fung Business Intelligence
Page content transcription
If your browser does not render page correctly, please read the page content below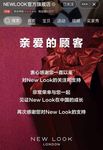 CHINA APPAREL MARKET
UPDATE 2019
PART 1: MARKET OVERVIEW AND
COMPETITIVE LANDSCAPE ANALYSIS
Asia Distribution and Retail
Jun 2019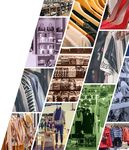 TABLE OF CONTENTS

Key Takeaways……………………………………….p1

 Market Overview…………………………………p2

Movement of Local Apparel Brands………..p13

 Movement of Foreign Apparel Brands….p27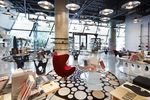 KEY TAKEAWAYS

China's apparel market faces headwinds                          Specialist retailers, department stores take hold in China            Market share of
•   The apparel market continued its uptrend in 2018,           apparel distribution                                                  top 5 apparel
    posting the highest yoy growth since 2014                                                                                         brands, 2018
                                                                •       Apparel sales at department stores have been falling
                                                                        over the years amid stiffer market competition and            1. Adidas, 1.9%
•   However, mounting economic uncertainty is posing
    significant challenges for the apparel market                       challenges from e-commerce players                            2. Nike, 1.9%
                                                                •       Internet retailing has kept delivering strong growth in       3. HLA, 1.1%
•   Sales growth of the market is estimated to decelerate to
    3.5% and 3.2% in 2019 and 2020 respectively                         recent years, making it the fastest-growing retailing         4. Uniqlo, 1.0%
                                                                        channel in China's apparel market                             5. Anta, 1.0%

Womenswear remains the largest sub-sector ;
childrenswear and sportswear show vast growth                       Local apparel brands accelerate                Foreign apparel brands seek
potential                                                           expansion at home and abroad                   opportunities in China; yet, some
•   Both womenswear and menswear sectors have shown                 •    Diversifying product lines to             struggle to make headway
    some improvements in sales after several years of                    increase market size to invigorate        •   Foreign players continue to crack
    decline led by growing saturation                                    brand values                                  the lucrative China market
•   Childrenswear has delivered strong growth momentum              •    Launching flagship stores and             •   A number of players have
    following the full implementation of two-child policy                concept stores to boost brand                 expanded local store networks
    starting January 2016                                                image                                         and launched their first/ largest
•   Sportswear posts the highest sales growth among all             •    Entering new markets and                      global flagship store in the
    other key apparel sectors                                            expanding store networks                      country

•   But due to overall macro uncertainty, sales growth of all            overseas to ramp up                       •   Yet, some failed to make a profit
    apparel sub-sectors is expected to decline in 2019.                  international presence                        and finally exited the market

                                                                                                                                                           1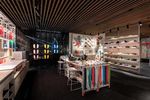 MARKET OVERVIEW
                                                                                                          - CHINA'S APPAREL MARKET FACES HEADWINDS

                       Sales of apparel in China, 2014-2020
                                                                                               China's apparel sales reached 2,077.4 billion yuan
                                                                                               in 2018, increasing at a rate of 7.8% yoy, the
    2,500                                                                                 9%   highest yoy growth since 2014.
                                                           7.8%
                                                                                          8%

    2,000
                                                  6.5%                                    7%   Driven in part by the consumption upgrading
               6.2%
                         5.6%       5.6%
                                                                                               trend and stable demand among local consumers
                                                                                          6%
    1,500                                                                                      with improved living standard and higher income
                                                                                          5%   growth, the apparel market regained its growth
                                                                       3.5%               4%   momentum in 2017 and continued the uptrend in
    1,000                                                                        3.2%
                                                                                               2018.
                                                                                          3%

                                                                                          2%
      500
                                                                                               However, mounting economic uncertainty is
                                                                                          1%
                                                                                               posing significant challenges for the apparel
             1,622.8    1,714.1    1,810.0    1,927.9     2,077.4     2,149.9   2,217.8
        0                                                                                 0%   market. Sales growth of China's apparel market is
               2014      2015       2016          2017     2018       2019e     2020e          estimated to decelerate to 3.5% and 3.2% in 2019
                                   billion yuan          yoy growth                            and 2020 respectively

Source: Euromonitor International; compiled by Fung Business Intelligence

                                                                                                                                                3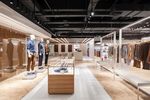 SALES OF KEY SUB-SECTORS

                         Sales of key sub-sectors of China's apparel market, 2014-2020
               1200                                                                                                                                  25%
                                                                                                                                                           By category, womenswear remained
                                                                                                                     1025.7      1048.8
                                                                                                999.1                                                      the largest sub-sector of China's
               1000                                                           928.5
                                                            873.8
                                                                                                                                                     20%   apparel market in terms of sales in
                      783.8
                                         828.9                                                                                                             2018.
               800
billion yuan

                                                                                                                                                     15%

               600                                                              537.7
                                                                                                  572.6              583.5           592.8                 Both sportswear and childrenswear
                                                              512.0
                        470.3              491.7                                                                                                           saw double-digit yoy sales growth in
                                                                                                                                                     10%
               400
                                                                                                                                                           2018, outperforming that of
                                                                                                          264.8             286.7            310.4         womenswear and menswear. But
                                                                                                                                          261.0
                                                                                        221.5                            234.7
                                                    166.9             190.4                             209.1                                        5%    due to overall macro uncertainty,
               200               148.3                                                180.0
                              127.1              140.0              157.1                                                                                  sales growth of all apparel sub-
                                                                                                                                                           sectors is expected to drop
                 0                                                                                                                                   0%
                          2014               2015               2016              2017              2018               2019e             2020e             significantly in 2019.
                          Sales of womenswear                        Sales of menswear                          Sales of childrenswear
                          Sales of sportswear                        yoy growth of womenswear                   yoy growth of menswear
                          yoy growth of childrenswear                yoy growth of sportswear

                      Source: Euromonitor International; compiled by Fung Business Intelligence

                                                                                                                                                                                              4
SALES OF KEY SUB-SECTORS
                                                                                                                               - WOMENSWEAR: YOY GROWTH PICKS UP IN 2018

                       Sales of womenswear in China's apparel market, 2014-2019
                                                                                                          Market share of womenswear in China's apparel market, 2018

               1,200                                                                                20%
                                                                           999.1         1025.7
               1,000                                             928.5
                                                      873.8
                                       828.9                                                        15%
                          783.8
                800
billion yuan

                600
                         7.4%
                                                                                                    10%
                                                                                                                                       48.1%
                400
                                                                 6.3%      7.6%                     5%
                                        5.8%          5.4%                               2.7%
                200

                  0                                                                                 0%
                          2014          2015          2016       2017        2018        2019e
                                Sales of womenswear           yoy growth of womenswear

                        Source: Euromonitor International; compiled by Fung Business Intelligence            Source: Euromonitor International; compiled by Fung Business Intelligence

                 After several years of decline as a result of growing saturation, the womenswear sector picked up pace in 2017 and 2018 with sales growth rising to
                 6.3% yoy and 7.6% in 2017 and 2018 respectively.
                 That said, due to the overall market uncertainty, sales growth of womenswear is estimated to drop significantly to 2.7% in 2019.

                                                                                                                                                                                         5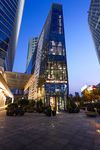 SALES OF KEY SUB-SECTORS
                                                                                                           - MENSWEAR: SHOWS SOME SIGNS OF IMPROVEMENTS IN 2018

                  Sales of menswear in China's apparel market, 2014-2019                                Market share of menswear in China's apparel market, 2018
               1000                                                                               20%

               800
                                                                                                  15%

               600
                                                                        572.6         583.5
billion yuan

                                                              537.7
                                       491.7       512.0
                           470.3

               400
                                                                                                  10%
                                                                                                                                    27.6%
               200
                          3.8%
                                                               5.0%
                                                                         6.5%                     5%
                                        4.6%
                                                   2.8%
                                                                                       1.9%
                 0                                                                                0%
                           2014         2015       2016        2017        2018       2019e

                                   Sales of menswear         yoy growth of menswear

                      Source: Euromonitor International; compiled by Fung Business Intelligence           Source: Euromonitor International; compiled by Fung Business Intelligence

    Menswear has the second largest market share in China's apparel market, just behind womenswear. In 2018, sales of menswear represented 27.6% of
    the total apparel sales in China.
    Similar to the womenswear sector, the menswear sector has also become increasingly saturated. It showed some improvements in sales in 2017 and
    2018. However, as with the womenswear sector, sales growth is expected to drop significantly this year due to the uncertain market economic
    environment.
                                                                                                                                                                                      6
SALES OF KEY SUB-SECTORS
                                                                                                           - CHILDRENSWEAR: TWO-CHILD POLICY SHORES UP GROWTH MOMENTUM

                      Sales of childrenswear in China's apparel market, 2014-2019                              Market share of childrenswear in China's apparel market, 2018
               1000                                                                                  20%

                                                                           16.2%
                800                                             14.6%
                                                                                                     15%
                                                                                            12.2%
                600
billion yuan

                         9.2%                                                                        10%

                400
                                        7.9%
                                                      6.0%
                                                                                                                                             10.1%
                                       140.0                    180.0
                                                                           209.1            234.7
                                                                                                     5%
                200                                  157.1
                         127.1

                 0                                                                                   0%
                         2014           2015          2016      2017          2018          2019e

                                 Sales of childrenswear       yoy growth of childrenswear

                         Source: Euromonitor International; compiled by Fung Business Intelligence                 Source: Euromonitor International; compiled by Fung Business Intelligence

                  Although childrenswear took up only 10.1% share in China's apparel market, the sector has delivered strong growth momentum following the full
                  implementation of two-child policy starting January 2016.
                  The National Health and Family Planning Commission predicted that the number of newborns to reach 17.5 – 21.0 million annually during the 13th FYP
                  period (2016 – 2020), up from the annual births at around 16 million between 2003 and 2013. Baby and toddler wear is expected to be the main
                  powerhouse for the childrenswear sector.
                                                                                                                                                                                               7
SALES OF KEY SUB-SECTORS
                                                                                                        - SPORTSWEAR: STRONGEST SALES GROWTH AMONG OTHER KEY SUB-SECTORS IN 2018

                 Sales of sportswear in China's apparel market, 2014-2019                                              Market share of sportswear in China's apparel market, 2018
               1000                                                                               20%

                                                                        19.5%
                800
                                                              16.3%                               15%

                                                     14.1%
                600
billion yuan

                          10.1%         12.5%

                400
                                                                                          8.3%
                                                                                                  10%
                                                                                                                                                    12.7%
                                                                         264.8          286.7
                                                               221.5                              5%
                                        166.9        190.4
                200        148.3

                 0                                                                                0%
                           2014          2015        2016      2017        2018         2019e

                                   Sales of sportswear       yoy growth of sportswear

                      Source: Euromonitor International; compiled by Fung Business Intelligence                           Source: Euromonitor International; compiled by Fung Business Intelligence

      Sportswear registered sales growth of 19.5% yoy in 2018, well above the total apparel sales growth of 7.8% yoy. Sportswear also
      posted the highest sales growth among all other key apparel sectors, indicating its vast growth potential.

                                                                                                                                                                                                      8
SALES OF KEY SUB-SECTORS
                                                                                          - SPORTSWEAR: STRONGEST SALES GROWTH AMONG OTHER KEY SUB-SECTORS

  Sportswear (apparel and footwear) sales by category, 2018                                          By category, sports-inspired footwear and sports-
                                                                                                     inspired apparel are the two largest segments in
   Sports-
                                                                      Performance                    China's sportswear market. The combined sales of the
                                                                     apparel , 14.8%                 two segments totaled 144.5 billion yuan in 2018, or
  inspired
 footwear,                                                                                           around 54.5 % of the total sportswear sales in China.
   33.0%                                                                      Outdoor
                                                                              apparel ,              The propelling growth in the sportswear sector is
                                                                                7.5%                 mainly driven by the following factors:
                              264.8 billion yuan,                                                    • Rising levels of health and well-being awareness
                                up 19.5% yoy                                                            and increased sports participation.
 Outdoor                                                                                             • Government policies to promote national health
footwear ,                                                                                              and sports participation serve as a boost to the
   3.8%                                                                                                 sports industry. Recent policies include the "2016-
  Performance                                                                                           2020 National Fitness Plan" released in June 2016;
                                                                      Sports-inspired
   footwear ,                                                         apparel , 21.5%
                                                                                                        the "13th Five Year Plan for the Development of
     19.3%                                                                                              Sports Industry" released in July 2016; and the
                                                                                                        "Guiding Opinions of the State Council on
  Source: Euromonitor International; compiled by Fung Business Intelligence                             Speeding up the Development of the Competitive
                                                                                                        Sports Industry" released in December 2018.

                                                                                                                                                         9
DISTRIBUTION CHANNELS
                                                                                 - SPECIALIST RETAILERS, DEPARTMENT STORES TAKE HOLD IN CHINA APPAREL DISTRIBUTION

Market share (retail sales) by distribution channel for apparel and footwear in China, 2014-2018

(in %)                                                                  2014      2015     2016     2017      2018
                                                                                                                         Apparel sales at department stores have
Store-based retailing                                                   87.5      81.5     76.2     71.4     68.1        been falling over the years amid
I.      Grocery retailers                                                4.8      4.0       3.3      2.6      2.1        intensifying market competition and
II.     Non-grocery retailers                                            44.1     42.2     41.1      39.8     39.6       challenges from e-commerce players.
        • Clothing and footwear specialist retailers                     20.8     20.7     20.5      20.2     20.0
        • Leisure and personal goods specialist retailers                11.8     11.5     11.8      12.1     12.6
        • Other non-grocery retailers                                    11.5     10.1      8.7      7.5      7.1        Internet retailing has kept delivering
III.    Mixed retailers                                                  38.6     35.3     31.9      29.0     26.4       strong growth over the past few years,
        • Department stores                                              38.6     35.3     31.9      29.0     26.4       making it the fastest-growing retailing
Non-store retailing                                                     12.5      18.5     23.8     28.6     31.9        channel in China's apparel market. The
IV.     Home shopping                                                    0.1      0.1       0.1      0.1      0.1        channel is predicted to keep growing at a
V.      Internet retailing                                               12.4     18.4     23.7      28.5     31.8
                                                                                                                         faster rate in the coming years.
Total                                                                    100      100      100       100      100

     Source: Euromonitor International; compiled by Fung Business Intelligence

                                                                                                                                                               10
COMPETITIVE LANDSCAPE
                                                                                                 - TOP 10 APPAREL BRANDS IN CHINA

Market share of Top 10 apparel brands in China, 2018

                                                                               Market share
                                                              Market share                              Major category
                                                                             (yoy change, ppt)

1. Adidas                                                            1.9%         ↑ 0.3                   Sportswear
2. Nike                                                              1.9%         ↑ 0.3                   Sportswear
3. HLA                                                               1.1%         ↑ 0.1                    Menswear

4. Uniqlo                                                            1.0%         ↑ 0.1           Womenswear, menswear,
                                                                                                     childrenswear
5. Anta                                                              1.0%         ↑ 0.2                   Sportswear
6. Li Ning                                                           0.6%           --                    Sportswear
7. Skechers                                                          0.6%         ↑ 0.2                   Sportswear
8. Balabala                                                          0.5%         ↑ 0.1                  Childrenswear
9. Jack & Jones                                                      0.5%           --                     Menswear
10. Xtep                                                             0.5%         ↑ 0.1                   Sportswear
 Source: Euromonitor International; modified by Fung Business Intelligence                                                    11
COMPETITIVE LANDSCAPE
                                                                                                             - TOP 10 APPAREL BRANDS IN CHINA

Top 10 listed apparel companies in China (by market cap), 2018

                                                          Average market cap in
                                                                                  Operating income in 2018
                                                                    2018                                              Major category
                                                                                       (billion yuan)
                                                              (billion yuan)

1. Anta                                                          90.43                     23.41                         Sportswear
2. HLA                                                           47.81                     19.09                         Menswear
                                                                                                                 Menswear, womenswear,
3. Semir                                                         27.72                     15.75
                                                                                                                     childrenswear
4. Li Ning                                                       15.40                     10.51                         Sportswear
5. Dazzle Fashion                                                12.68                      2.10                       Womenswear
6. Hongdou Group                                                 12.63                      2.48                         Menswear
7. Peacebird                                                     12.44                      7.71                 Menswear, womenswear
8. Bosideng                                                       9.16                     11.99                         Down wear
9. Xtep                                                           8.87                      6.20                         Sportswear
10. Lilanz                                                        8.46                      3.60                         Menswear
Source: iiMedia; modified by Fung Business Intelligence
                                                                                                                                          12
Movement of local apparel brands

                                   13
LOCAL BRANDS ACCELELATING EXPANSION IN CHINA
Diversifying product lines to increase market size to invigorate brand values
– selected cases

                                                                                14
Diversifying product lines to increase market size to invigorate brand values
                                                                                                    COMPETITIVE LANDSCAPE
– JNBY unveils new fashion brands starting from April 2018                  - MOVEMENT OF LOCAL APPAREL BRANDS (EXPANSION)

                                                                    In June 2018, JNBY announced         In February 2019, JNBY rolled
        In April 2018, JNBY launched                                the launch of a new                  out a new menswear designer
        SAMO, a designer fashion                                    sustainable fashion brand            brand "A Personal Note 73" .
        brand targeting professional                                "REVERB" in China. Targeting         The brand targets young and
        male customers in China. The                                young       and     fashionable      aspirational consumers with
        philosophy of the new                                       millennials, the brand puts          knowledge about fashion and
        menswear brand is "simplified,                              strong    focus     on    social     design.
        but better". SAMO's design                                  responsibility and sustainability.
        focuses on elegance, simplicity,                                                                 Italian fashion designer Andrea
        charming and versatility.                                   REVERB embraces "circular            Pompilio, will design two
                                                                    fashion"     as     its  brand       collections a year for the new
                                                                    philosophy, focusing on the          brand, with the first collection
                                                                    design concepts of "Athleisure,      available in fall 2019. JNBY
                                                                    Genderless and Sustainability".      plans to open 10 stores in 2019,
                                                                    All apparel items from REVERB        with one-third of them in tier-1
                                                                    uses natural materials with          cities.
                                                                    organic certification and high-
                                                                    tech materials certified by
               SAMO's promotional material
                                                                    Swiss Bluesign Standard.

        Source: News, Companies' websites; compiled by Fung Business Intelligence
                                                                                                                                            15
Diversifying product lines to increase market size to invigorate brand values
                                                                                              COMPETITIVE LANDSCAPE
– JNBY to launch multi-brand store "LA SU MIN SO LA" in December 2018 - MOVEMENT OF LOCAL APPAREL BRANDS (EXPANSION)

          In December 2018, JNBY announced to launch a
          multi-brand store "LA SU MIN SO LA" for designer
          brands in China, a move to align with the company's
          multi-brand strategy and expand its businesses
          though horizontal diversification.

          LA SU MIN SO LA will serve as a platform for
          designer brands to showcase their products.
          Adopting the concept "Better Design, Better Life",
          the store will operate as an incubator for designer
          brands and help international designer brands adapt
          to local operation.

          LA SU MIN SO LA's product lines cover various
          categories, including clothing, footwear, handbag,
          accessories and lifestyle products.

                                                                                   LA SU MIN SO LA's marketing material

       Source: News, Companies' websites; compiled by Fung Business Intelligence
                                                                                                                          16
Diversifying product lines to increase market size to invigorate brand values
                                                                                                      COMPETITIVE LANDSCAPE
– HLA's womenswear brand OVV and menswear brand AEX open first physical store - MOVEMENT OF LOCAL APPAREL BRANDS (EXPANSION)

           In January 2018, OVV and AEX, womenswear brand
           and menswear brand under HLA opened its first
           physical store, which signifies further landing of the
           Group's multi-brand strategy.

           Currently, OVV and AEX's target markets are mainly
           the tier-2 and tier-3 cities. Since 2017, HLA has
           accelerated its multi-brand, multi-category and
           multi-channel investment to build up its youthful
           image, hoping to widen the customer base of the
           Group.

                                                                                    OVV x AEX's flagship store in Huaihai Road Middle, Shanghai

        Source: News, Companies' websites; compiled by Fung Business Intelligence
                                                                                                                                                  17
LOCAL BRANDS ACCELELATING EXPANSION IN CHINA
Launching flagship stores – selected cases

                                               18
Launching flagship stores
                                                                                                                                   COMPETITIVE LANDSCAPE
– Semir launches first fresh image, stylish concept store in Shanghai                                      - MOVEMENT OF LOCAL APPAREL BRANDS (EXPANSION)

          In October 2018, Semir opened its first fresh image,
          stylish concept store at Shanghai Jiading CITIC Pacific
          Wanda Plaza.

          The store is an experiential concept store that aims
          to meet the needs of the young consumer group. Its
          design philosophy is to create a "scenario +
          interactive" shopping experience for customers.
          Semir has created a special "KOL leisure zone",
          where shoppers can take photos and interact with
          each other while shopping at the store

                                                                                   Semir's first flagship store at Shanghai Jiading CITIC Pacific Wanda Plaza

       Source: News, Companies' websites; compiled by Fung Business Intelligence
                                                                                                                                                                19
Launching flagship stores
                                                                                                                               COMPETITIVE LANDSCAPE
– FILA opens two flagship stores in Shanghai in May 2018                                               - MOVEMENT OF LOCAL APPAREL BRANDS (EXPANSION)

          In May 2018, sportswear brand FILA which is owned
          by ANTA Sports opened two flagship stores in
          Nanjing Road East and Huaihai Zhong Road in
          Shanghai. The two stores offer a full range of FILA's
          products including childrenswear.

          According to the annual report of ANTA Sports, by
          the end of December 2018, there were 1,652 FILA
          stores (including the independent stores of FILA KIDS
          and FILA FUSION stores) in the Greater China region.

                                                                                   Opening ceremony of the flagship store in Nanjing Road East, Shanghai

       Source: News, Companies' websites; compiled by Fung Business Intelligence
                                                                                                                                                           20
LOCAL BRANDS ACCELELATING EXPANSION OVERSEAS

                                               21
Expanding footprints overseas
                                                                                                                                 COMPETITIVE LANDSCAPE
– HLA opens stores in Singapore in May 2018                                                              - MOVEMENT OF LOCAL APPAREL BRANDS (EXPANSION)

          In May 2018, HLA opened its first store in Singapore
          in Suntec City Mall. With an area of 350 sqm, the
          store has entirely different design compared to HLA's
          other stores – the storefront only shows the HLA
          brand logo in white, instead of showing the usual
          brand logo with both Chinese and English characters.
          As of to date, HLA has opened a total of three stores
          in Singapore.

          Indeed, HLA opened its first overseas store in Kuala
          Lumpur, Malaysia in July 2017; and it has more than
          20 stores in the nation.

          According to HLA, the brand will further expand in
          Singapore, Malaysia and Thailand in the next three
          years.

                                                                                   HLA's store in Singapore, Jurong Point Shopping Center

       Source: News, Companies' websites; compiled by Fung Business Intelligence
                                                                                                                                                    22
Expanding footprints overseas
                                                                                                                               COMPETITIVE LANDSCAPE
– Bosideng re-launches flagship store in London in September 2018                                      - MOVEMENT OF LOCAL APPAREL BRANDS (EXPANSION)

          In July 2018, Bosideng announced to re-launch its
          flagship store in London in September 2018. At the
          same time, the Group will rejuvenate its main brand
          "Bosideng" by focusing on down jackets business,
          and spinning off other non-down jacket businesses
          including menswear, home wear and childrenswear.
          It will also close around 70% to 80% of Bosideng's
          nonprofitable stores over the next three years.

                                                                                   Bosideng's flagship store in London

       Source: News, Companies' websites; compiled by Fung Business Intelligence
                                                                                                                                                  23
Expanding footprints overseas
                                                                                                                                COMPETITIVE LANDSCAPE
– Lily opens first store in Europe in Barcelona, Spain in January 2019                                  - MOVEMENT OF LOCAL APPAREL BRANDS (EXPANSION)

          In January 2019, Chinese apparel brand Lily
          announced that it has opened a flagship store in
          Barcelona, Spain, which is also its first store in
          Europe. The flagship store in Barcelona will
          showcase the new collections for each season at the
          same time as their stores in China.

          Following Barcelona, Lily also plans to open new
          stores in other major business areas such as Madrid,
          as well as enter 20 department stores in Spain in the
          next three years.

                                                                                   Lily's promotional materials online

       Source: News, Companies' websites; compiled by Fung Business Intelligence
                                                                                                                                                   24
Expanding footprints overseas
                                                                                                                            COMPETITIVE LANDSCAPE
– HLA taps into the Thailand market in April 2019                                                   - MOVEMENT OF LOCAL APPAREL BRANDS (EXPANSION)

          HLA   introduced its fast fashion brand HLA JEANS
          and mid- to high-end womenswear brand OVV to
          the Thailand market in April 2019. As the first two
          Chinese brands entering a tier-1 commercial hub in                       Storefront of HLAJEANS at Central World, Bangkok
          the Southeast Asian region, HLA JEANS and OVV are
          launched in Central World shopping mall, which is
          located in Thailand's core commercial district and
          also one of the largest shopping malls in the region.
          Heilan Home has also adjusted their product lines in
          Thailand to better fit with local tastes and weather,
          with a focus on developing T-shirt and light jacket
          products.
                                                                                   HLA enters the Thailand market by introducing OVV and HLA Jeans
          Prior to its launch in Thailand, the company also
          opened its first local store in Singapore and Malaysia
          in May 2018 and July 2017 respectively.

                                                                                   Marketing material of HLA Jeans
       Source: News, Companies' websites; compiled by Fung Business Intelligence
                                                                                                                                                     25
Expanding footprints overseas
                                                                                                                                   COMPETITIVE LANDSCAPE
– Balabala opens two stores in Hong Kong in June 2018                                                      - MOVEMENT OF LOCAL APPAREL BRANDS (EXPANSION)

          In June 2018, Semir's kidswear brand Balabala
          officially entered the Hong Kong market by opening
          its first two stores in Olympian City III and Hollywood
          Plaza.

          Balabala revealed that the brand plans to open
          approximately 20-30 stores in Hong Kong over the
          next three years. It hopes to use Hong Kong as a
          stepping stone to execute the company's global
          expansion plan in terms of acquisition, joint venture
          and overseas franchising.

                                                                                   Balabala's store at Olympian City III

       Source: News, Companies' websites; compiled by Fung Business Intelligence
                                                                                                                                                      26
Movement of foreign apparel brands

                                27
FOREIGN BRANDS ENTERING THE CHINA MARKET
– Selected cases

                                           28
Foreign apparel brands entering China market
                                                                                                                               COMPETITIVE LANDSCAPE
– German luxury skiwear brand Bogner enters the China market                                             - MOVEMENT OF FOREIGN APPAREL BRANDS (ENTRY)

          In November 2018, German luxury skiwear brand
          Bogner opened its first store in China. With a floor
          space of 164 sqm, the store is designed based on the
          concept of "Modern Natural" and will operate seven
          days a week. The store is located at Thaiwoo Ski
          Town at Chongli County, Zhangjiakou City, Hebei
          Province – Chongli County is said to be the best
          skiing destination in China and Thaiwoo Ski Town will
          be the main stadium for skiing in the Winter Olympic
          Games in 2022.

          Currently, Bogner has 19 self-operated stores, 33
          partner stores and more than 6,500 sales outlets in
          more than 50 countries, and it has more than 100
          partners in the Asia-Pacific region (China, Japan,
          South Korea, Taiwan, Mongolia and Australia).
                                                                                   Bogner's store at Thaiwoo Ski Town

       Source: News, Companies' websites; compiled by Fung Business Intelligence
                                                                                                                                                  29
Foreign apparel brands entering China market
                                                                                                                            COMPETITIVE LANDSCAPE
– Japanese men's shirt brand Kamakura shirts enters China via Tmall                                   - MOVEMENT OF FOREIGN APPAREL BRANDS (ENTRY)

          In January 2019, Kamakura shirts officially launched
          its flagship store on Tmall, offering more than 600
          SKUs, which include the brand's signature products
          200 count extra fine yarn shirts and 300 count extra
          fine yarn shirts.

          Founded in 1993, Kamakura shirts, together with
          luxury brands Gucci, Balenciaga and Chanel, were
          among the most popular search terms on Tmall in
          2018. Furthermore, Kamakura shirts is also one of
          the brands with the highest growth rate when it
          comes to the keyword ranking within Tmall's search
          engine.

       Source: News, Companies' websites; compiled by Fung Business Intelligence   Kamakura shirts' online flagship store on Tmall             30
Foreign apparel brands entering China market
                                                                                                                                   COMPETITIVE LANDSCAPE
– American footwear brand Allbirds debuts in China                                                           - MOVEMENT OF FOREIGN APPAREL BRANDS (ENTRY)

          American footwear brand Allbirds has entered the
          China market by launching its first local store at HKRI
          Taikoo Hui, Shanghai in April 2019 and its second
          store at Taikoo Li in Beijing in May 2019.

          Meanwhile, Allbirds has also launched its official
          website (https://www.allbirds.cn/) and its online
                                                                                   Allbirds' store at Taikoo LI, Beijing
          flagship store on Tmall. Moving forward, the brand
          plans to open specialty stores in Beijing and
          Chengdu.

          Founded in 2014, Allbirds is well-known for its two
          signature products – machine-washable wool
          sneakers Runner and Lounger, with each pair priced
          at US$95.

                                                                                    Allbirds' signature products – Wool Runner and Wool Lounger

                                                                                                                                                  "Peking Opera" – Limited
                                                                                                                                                  edition of Wool Runner to
       Source: News, Companies' websites; compiled by Fung Business Intelligence                                                                  celebrate the opening 33
                                                                                                                                                                        of its
                                                                                                                                                  Beijing store            31
FOREIGN BRANDS ACCELELATING EXPANSION IN CHINA
Store openings – selected cases

                                                 32
Store opening
                                                                                                                       COMPETITIVE LANDSCAPE
– Champion accelerates expansion in China in December 2018                                   - MOVEMENT OF FOREIGN APPAREL BRANDS (EXPANSION)

          American trendy fashion brand Champion is
          accelerating its store expansion in China. The brand
          added eight new stores in China in December 2018,
          taking its total store count in the country to 41,
          according to the brand's official WeChat account.
          The massive expansion was mainly driven by the
          shrinking domestic demand in the U.S. and the huge
          consumption potential in China.

                                                                                   Celebrity Yang Mi wearing Champion's hoodie

       Source: News, Companies' websites; compiled by Fung Business Intelligence
                                                                                                                                          33
Store opening
                                                                                                                                   COMPETITIVE LANDSCAPE
– Zadig & Voltaire accelerates pace of store openings in Greater China in March 2019                     - MOVEMENT OF FOREIGN APPAREL BRANDS (EXPANSION)

             French apparel brand Zadig & Voltaire has expanded
             its presence in Asia, especially Greater China. The
             brand partnered with local retailer IT Group, the
             brand's distribution partner to open two new stores
             in Beijing and Shanghai in March 2019.

             Currently, Zadig & Voltaire has 378 stores worldwide,
             118 of which are located in France. The Asia market,
             mainly Japan and South Korea, now accounts for 5%                        Zadig & Voltaire's first fashion show in China in 2017
             of Zadig & Voltaire's total sales; the brand reportedly
             operates three stores in Beijing, one in Shanghai and
             another in Shenzhen. The brand targets to open 45
             stores in the region, and generate between 10% and
             15% of global revenue in the next five years.

                                                                                      Zadig & Voltaire's "Chinese New Year Capsule Collection"

          Source: News, Companies' websites; compiled by Fung Business Intelligence
                                                                                                                                                      34
FOREIGN BRANDS ACCELELATING EXPANSION IN CHINA
Launching flagship stores – selected cases

                                                 35
Launching flagship store
                                                                                                                    COMPETITIVE LANDSCAPE
– Nike opens its first concept flagship store in Shanghai in October 2018                 - MOVEMENT OF FOREIGN APPAREL BRANDS (EXPANSION)

          In October 2018, Nike unveiled its first House of
          Innovation concept store "Shanghai 001". Located at
          the shopping district of Nanjing East Road in
          Shanghai, this cross-category flagship store has four
          levels and an area of 3,822 sqm.

          Nike Shanghai 001 brings Nike products and services
          to consumers through the integration of digital and
          offline services as well as its experiential shop design.                The digitall-enabled "Center Court" for workshops and trailing sessions

          Other than being the first Nike store in China to fully
          adopt mobile payments, the store has a number of
          unique features to enhance customers' experiences
          such as "Center Court" for digitally-led trialing
          sessions; while for its NikePlus members, "Nike By
          You" sneaker customization and "Nike Expert Studio"
          personalized product selection in private sessions
          are available.

                                                                                   "Nike By You" sneaker customization
       Source: News, Companies' websites; compiled by Fung Business Intelligence
                                                                                                                                                             36
Launching flagship store
                                                                                                                           COMPETITIVE LANDSCAPE
– COS opens first global menswear store in Beijing in December 2018                              - MOVEMENT OF FOREIGN APPAREL BRANDS (EXPANSION)

          H&M's sister brand COS launched its first global
          menswear store in Beijing's Sanlitun in December
          2018. With a store size of 174 sqm, the store
          features customized furniture for shoppers to relax
          and provides various books on arts, photography, as
          well as building and design.

          Recently, COS has accelerated its expansion in the
          China market by opening more physical stores and
          launched its online flagship store on Tmall.
          According to COS, it will further open physical stores
          in Beijing, Xiamen and Guangzhou. COS entered the
          China market in 2012 for the first time and has
          around 30 stores nationwide.
                                                                                   COS's website in Chinese

       Source: News, Companies' websites; compiled by Fung Business Intelligence
                                                                                                                                              37
Launching flagship store
                                                                                                                              COMPETITIVE LANDSCAPE
– Skechers opens the brand's largest store in Shenyang in January 2019                              - MOVEMENT OF FOREIGN APPAREL BRANDS (EXPANSION)

          In January 2019, Skechers opened its 3,000th store in
          the world at Star Mall Shenyang Plaza, China, which
          is also the brand's largest store. In the 2,982- sqm
          mega store, products are categorized and showcased
          in different zones, including D'Lites, Lifestyle,
          Performance, Kids, etc.

          Founded in 1992, Skechers is reportedly available in
          170 countries. Currently, Skechers has the largest
          number of stores in China (941), followed by the U.S.
          (472), and India (222).

                                                                                   Storefront of Skechers' mega store in Shenyang

       Source: News, Companies' websites; compiled by Fung Business Intelligence
                                                                                                                                                 38
Launching online flagship store
                                                                                                                             COMPETITIVE LANDSCAPE
– Mango launches online flagship store in China in June 2019                                       - MOVEMENT OF FOREIGN APPAREL BRANDS (EXPANSION)

          In June 2019, Spanish fast fashion brand Mango
          signed a cooperation agreement with Hangzhou
          Jingzhe Clothing Co., Ltd. to accelerate its
          development in Asia, especially in the China market.

          Under this cooperation agreement, the brand will
          further develop both online and offline channels – it
          plans to open 16 physical stores in China by the end
          of 2019, and launch online stores via major e-
          commerce platforms at the same time

                                                                                   Mango's China website

       Source: News, Companies' websites; compiled by Fung Business Intelligence
                                                                                                                                                39
FOREIGN BRANDS EXITING CHINA MARKET
- Selected cases

                                      40
Exiting the market
                                                                                                                              COMPETITIVE LANDSCAPE
– Nine West withdraws from the China market in September 2018                                             - MOVEMENT OF FOREIGN APPAREL BRANDS (EXIT)

          In September 2018, U.S. footwear brand Nine West
          closed its last Beijing store at Hanguang Department
          Store after shutting down its online flagship store on
          Tmall and dissolving its Dongguan headquarters
          earlier. Indeed, the company enjoyed tremendous
                                                                                   Storefront of a NINE WEST store in China
          growth ever since its entry in the China market in
          1994; however, it was reportedly struggling from
          increasing competition and continual declines in
          revenue and profits in recent years.

          Before exiting the China market, the company
          withdrew from Taiwan and Hong Kong after filing for
          bankruptcy in April 2018. After completing its
          financial and operational restructuring, the footwear
          brand exited from bankruptcy in March 2019, by
          renaming itself as Premier Brands Group.

                                                                                     "Goodbye" message from NINE WEST

       Source: News, Companies' websites; compiled by Fung Business Intelligence
                                                                                                                                                  41
Exiting the market
                                                                                                                    COMPETITIVE LANDSCAPE
– New Look exits the China market by end of 2018                                                - MOVEMENT OF FOREIGN APPAREL BRANDS (EXIT)

          In October 2018, British fast fashion brand New Look
          decided to withdraw from the China market and
          close all of its 120 stores in China by end-2018 to
          focus on restructuring its business in its home
          country. Industry experts revealed that lack of local
          knowledge, increased competition from Chinese
          brands and the sheer size of investment required are
          the key reasons for New Look's withdrawal.

          New Look entered the market in 2014 and has
          closed 20 stores in China since the beginning of 2018.

                                                                                   "Goodbye" message from NEW LOOK
       Source: News, Companies' websites; compiled by Fung Business Intelligence
                                                                                                                                        42
Exiting the market                                                                                                   COMPETITIVE LANDSCAPE
– Forever 21 closes online store in China; confirms to exit the market in April 2019             - MOVEMENT OF FOREIGN APPAREL BRANDS (EXIT)

           In April 2019, U.S. fast fashion brand Forever 21
           closed its online flagship stores on Tmall and JD.com.
           Earlier in the same month, the fast fashion apparel
           brand confirmed that it has decided to exit the China
           market entirely in the near future although it has yet
           to issue a formal statement.

           Indeed, Forever 21 closed the stores in Tianjin,
           Hangzhou, Beijing and Chongqing, etc. since the end
           of 2018. Currently, Forever 21 has four remaining
           stores in the nation.

           Forever 21 entered the China market by opening the
           first store in Changshu in 2008.

                                                                                    The announcement of closing its online flagship store on Tmall

        Source: News, Companies' websites; compiled by Fung Business Intelligence
                                                                                                                                                     43
Exiting the market
                                                                                                                                  COMPETITIVE LANDSCAPE
– 10 Corso Como closes Shanghai branch in June 2019                                                           - MOVEMENT OF FOREIGN APPAREL BRANDS (EXIT)

          Italian fashion concept store 10 Corso Como shut
          down its Shanghai branch in June 2019, due to the
          expiration of its lease and the end of its partnership
          with its Chinese partner Trendy Group.

          Following its entry into China in 2013, 10 Corso
          Como opened two local stores respectively in
          Shanghai and Beijing's SKP shopping mall; yet, the
          store in Beijing was closed in February 2017.

          Founded in 1999, Trendy Group is a fashion
          conglomerate which operates more than 3,000 retail
          locations in nearly 300 cities worldwide, and holds
          brands such as Ochirly, Five Plus, Coven Garden,
          Trendiano and Miss Sixty.

                                                                                   10 Corso Como store in Shanghai

       Source: News, Companies' websites; compiled by Fung Business Intelligence
                                                                                                                                                      44
Coming soon…                                                   UPCOMING ISSUES

         Coming soon…

         Please stay tuned for our upcoming issues featuring
         the latest trends, e-commerce developments of
         China's apparel market, apparel supply chain, and
         more.

                                                                            45
Contacts
Asia Distribution & Retail        Fung Business Intelligence
                                  10/F, LiFung Tower,
                                  888 Cheung Sha Wan Road,
Teresa Lam                        Kowloon, Hong Kong
Vice President                    Tel: (852) 2300 2470
                                  Fax: (852) 2635 1598
Email: teresalam@fung1937.com
                                  Email: fbicgroup@fung1937.com
                                  http://www.fbicgroup.com/
Tracy Chan
Research Manager
Email: tracychansy@fung1937.com

Renne Chan
Research Manager                  © Copyright 2019 Fung Business Intelligence . All rights reserved.
                                  Though the Fung Business Intelligence endeavours to have information presented in this document as accurate
Email: rennechan@fung1937.com     and updated as possible, it accepts no responsibility for any error, omission or misrepresentation. Fung Business
                                  Intelligence and/or its associates accept no responsibility for any direct, indirect or consequential loss that may
                                  arise from the use of information contained in this document.