Course Guide International 2020 - scu.edu.au/international
Page content transcription
If your browser does not render page correctly, please read the page content below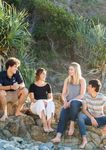 10 REASONS TO STUDY
    AT SOUTHERN CROSS
    1. 	Outstanding student support – ranked number one in Australia for
         overall international student support*, our specialised team will
         support you throughout your studies. Academic skills, counselling
         and mentoring is also on offer.

    2. 	Study at one of the top 100 young universities in the world
         according to the Times Higher Education World University rankings.

    3. 	Unique campus locations at the Gold Coast, Lismore and
         Coffs Harbour – combine study with a great lifestyle.

    4. Benefit from a reduced cost of living at our Gold Coast, Lismore
       or Coffs Harbour campuses.

    5. 	Join the many creative, social, sporting and special interest groups
         on campus.

    6. 	Access world class facilities – including high-tech engineering
         labs, drone technology, recording studios, digital media suites and
         analytical research equipment to support your learning and build
         work-ready skills.

    7. 	Stay in convenient, comfortable on-campus accommodation
         just minutes from your lectures in Lismore or Coffs Harbour, or
         choose from a wide variety of off-campus accommodation.

    8. 	Add an international experience as part of your degree and
         make new friends from around the world.

    9. 	Get the skills you need for work through
         our internships. Practical hands-on
         learning and field trips are a feature
         of many courses.

    10. 	Scholarships are offered to support
         international students at our
         Gold Coast, Lismore
         or Coffs Harbour
         campuses.

Published by Southern Cross University June 2019. The information in this brochure was accurate at the time it was published and is to be used
as a guide only.
Southern Cross University reserves the right to alter, amend or delete details of course offerings and other information published in the brochure
at any stage. To the extent permitted at law, the University excludes all liability (including all losses, damages, costs and expenses of whatever
nature) arising from the use of, or reliance on, any of the Information contained in this brochure. Information in this brochure is for international
students wanting to study in Australia.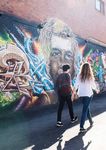 Contents
                                                             Gold Coast campus                                      2
                                                             Lismore campus                                        4
                                                             Coffs Harbour campus                                  6
                                                             Sydney, Melbourne & Perth                             8
                                                             The Hotel School                                      9
                                                             Live, Study, Explore                                 10
                                                             Life at Southern Cross                                11
                                                             Create careers that matter                            12
                                                             Accommodation                                        13
                                                             Cost of living                                       13
                                                             University Pathways                                  14
                                                             Academic English Pathways                             17
                                                             Academic Skills Pathways                             18
                                                             Diploma Pathways                                     19
                                                             Arts, Humanities & Social Sciences                   20
                                                             Business & Tourism                                   24
                                                             Digital Media & IT                                   34
                                                             Engineering & Science                                38
                                                             Health Sciences                                      44
                                                             Nursing & Midwifery                                  54
                                                             Indigenous Knowledge                                 58
                                                             Law & Justice                                        60
                                                             Marine & Environmental Sciences                      66
                                                             Music & Creative Arts                                72
                                                             Research                                             76
                                                             Study Abroad                                         78
                                                             Scholarships                                         80
                                                             Services for students                                81
                                                             How to apply                                         82
                                                             International Application Form                       85
                                                             International course & fee list                      88

                                                           On the cover:
                                                           Multi-storey mural at the Gold Coast campus by
                                                           internationally recognised artist and Southern Cross
                                                           Young Alumnus of the Year 2018 Guido van Helten.

5-STAR STUDENT SUPPORT    TOP 110 IN ASIA-PACIFIC      WORLD STANDARD                            *NUMBER 1 IN AUSTRALIA
5-STAR TEACHING QUALITY   TOP 50 GEN Y UNIVERSITIES    OR ABOVE IN 23                              FOR INTERNATIONAL
5-STAR SOCIAL EQUITY      TOP 100 UNDER 50 YEARS OLD   KEY RESEARCH AREAS                          STUDENT SUPPORT
GOLD COAST CAMPUS
    Our Gold Coast campus is located at Coolangatta, just 400 metres from North Kirra Beach
    and adjacent to the Gold Coast Airport. Many vantage points offer stunning views of the
    Pacific Ocean.

2
Gold Coast campus

The campus is spread across three contemporary                   ABOUT THE GOLD COAST
buildings that house innovative learning spaces, health
science laboratories, lecture theatres with live video           A sun-loving subtropical city of beaches, rainforests,
broadcasting, computer labs and student lounges. Nearly          parklands and thriving business and retail activity, the
5,000 students study on campus at the Gold Coast.                Gold Coast is the sixth largest city in Australia with a
                                                                 population of more than half a million people. Sport and
The University's Digital Enterprise Lab, located at the          entertainment, including major theme parks, are part of
Gold Coast, develops innovative IT solutions to real-world       the relaxed lifestyle.
problems. A multitude of medical, leisure and service
industries offer work and placement opportunities for            Visit: scu.edu.au/goldcoast
health, business and tourism students.
Discipline-specific laboratories provide state-of-the-art
facilities for biomedical science, podiatry, pedorthics,
nursing and midwifery, sport science, speech pathology,
osteopathy and occupational therapy students. The on-
campus Health Clinic allows health sciences students
to develop their clinical skills in a safe and supervised
environment.
Other disciplines offered at the Gold Coast include law,
arts, engineering management and social welfare.

  Virtual Fitness             Beachside                     4,900+                   Health                  Transport
      Room                   city location                 students                  Clinic                 connections

                                                                                                                                 3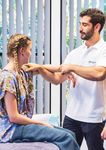 LISMORE CAMPUS
    Our Lismore campus, in its beautiful rainforest setting, hums with vitality and is a creative
    hub for the music, media and visual arts degrees for which it is renowned.

4
Lismore campus

It is also home to state-of-the-art engineering and              ABOUT LISMORE
environmental science facilities where you will find
laboratories for activities as diverse as concrete stress        Lismore in the Northern Rivers region of NSW, with
testing and hydraulic water flow modelling, 3D printing          its surrounding villages and nearby coastal towns of
and synchrotron technology.                                      Byron Bay and Ballina, is a superb location to live and
                                                                 study. Artistic, alternative and socially active, Lismore is
Our sports science, osteopathy and nursing facilities,           renowned for its proximity to subtropical World Heritage
where students learn in specialist labs and simulated            rainforests, access to stunning beaches and signature
hospital wards, are world class. Health students also gain       events such as Splendour in the Grass, Byron Bay
clinical experience in the on-campus Health Clinic.              Bluesfest, Byron Writers Festival, Mullum Music Festival
                                                                 and Lismore Lantern Parade.
A thriving local tourism industry provides internship and
work opportunities for business and tourism students.            Visit: scu.edu.au/lismore
Other disciplines taught at Lismore include law, arts,
social science, education, marine and forest science and
Indigenous knowledge. The campus is home to Gnibi
College of Indigenous Australian Peoples.
The campus includes a Learning Centre and library
complex, heated pool and gym, and lush grounds with an
abundance of wildlife.

    Enterprise                  2,500+                  Fitness centre             On-campus                      Health
       Lab                     students                    and pool              accommodation                    Clinic

                                                                                                                                     5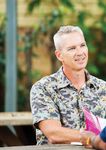 COFFS HARBOUR CAMPUS
    The University is part of an education precinct in Coffs Harbour, co-located
    with TAFE NSW, a senior high school, and the Coffs Harbour Innovation Hub.

        NATIONAL MARINE SCIENCE CENTRE

         The National Marine Science Centre is part
         of Southern Cross University's School of
         Environment, Science and Engineering.
         Located in Charlesworth Bay, Coffs Harbour,
         the Centre sits on the edge of the beautiful
         Solitary Islands Marine Park.
         Visit: scu.edu.au/nmsc

6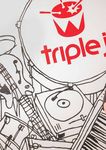 Coffs Harbour campus

A variety of resorts, hotels and tourist attractions             ABOUT COFFS HARBOUR
in the local area provide exciting opportunities for
business and tourism students.                                   Located approximately halfway between Brisbane
                                                                 and Sydney, where the escarpment of the Great Dividing
Discipline-specific facilities for nursing, midwifery            Range meets the Pacific Ocean, Coffs Harbour is a
and sports science include laboratories, a birthing              popular tourist destination.
suite and advanced movement lab, where students
learn and conduct tests relating to exercise physiology,         Beautiful beaches and a lush coastal hinterland offer
biomechanics and neuroscience.                                   a relaxed and friendly lifestyle in this well-serviced
                                                                 city of about 73,000 people which offers a host of
A multi-million dollar health facility is due to open            outdoor and water activities as well as a vibrant arts
at our Coffs Harbour campus in 2019, paving the way              and cultural landscape.
for a new generation of occupational therapists, exercise
scientists, health practitioners and community workers           Visit: scu.edu.au/coffsharbour
to undertake their professional training in this idyllic
coastal location.
Occupational therapy and a pathway program for
enrolled nurses to become registered nurses are
now available at Coffs Harbour in response to a boom
in demand for human services and health professionals.
Other disciplines offered at Coffs Harbour include
psychological science which was rated number one in
Australia for teaching quality and student support by
the Good Universities Guide 2019.

      1,000+                     Fitness                   Close to                New allied                On-campus
     students                    centre                    beaches                health facility          accommodation

                                                                                                                                  7
BRANCH CAMPUSES
    SYDNEY, MELBOURNE & PERTH

                                                              Image

    EduCo conducts academic courses on behalf of Southern              Melbourne branch campus is located in the heart of the
    Cross University in Sydney, Melbourne and Perth, offering          central business district with modern classroom facilities,
    courses in business, business administration, accounting           student lounge and dedicated student welfare support
    and information technology at undergraduate and                    team.
    postgraduate level.
                                                                       Perth is the latest addition to our network of campuses
    The Sydney campus is located on the south side of                  and offers students the opportunity to study in a relaxed
    Sydney's central business district in Surry Hills, with            environment in a picturesque city.
    excellent transport and sporting facilities at
    the doorstep.

     COURSES AVAILABLE                                        STARTS                     DURATION        CRICOS     ANNUAL FEES
     Diploma of Business*                                     March, July, November      1 year          086030E       $29,600

     Bachelor of Business                                     March, July, November      3 years         081532A       $29,600

     Bachelor of Information Technology                       March, July, November      3 years         086031D       $29,600

     Graduate Diploma in Business                             March, July, November      1 year          081762J       $32,400

     Master of Business Administration                        March, July, November      2 years         080919A       $32,400

     Master of Professional Accounting                        March, July, November      2 years         081533M       $32,400

    *Not available in Perth.

8
THE HOTEL SCHOOL

                                                     Image

The Hotel School is a unique educational partnership         hospitality industry and the skills needed for continued
between Southern Cross University and Mulpha Australia, a    learning in a changing global business environment.
major investor in the hospitality industry.
                                                             Visit: hotelschool.scu.edu.au
The combination of academic excellence from Southern
Cross University and industry connectivity from Mulpha
Australia creates an innovative learning environment.
The courses offered at The Hotel School focus on hotel
operational skills, management practice in the tourism and

COURSES AVAILABLE                                                  STARTS         DURATION CRICOS        ANNUAL FEES
                                                                   March, July,
Bachelor of Business in Hotel Management                                          3 years     086102E       $27,600
                                                                   November
Graduate Certificate in International Tourism and Hotel            March, July,
Management                                                                        6 months    086104C       $13,200
                                                                   November
                                                                   March, July,
Graduate Diploma in International Tourism and Hotel Management                    1 year      086103D       $26,400
                                                                   November
                                                                   March, July,
Master of International Tourism and Hotel Management                              2 years     086101F       $26,400
                                                                   November

                                                                                                                        9
LIVE, STUDY, EXPLORE
     Get more out of your university education by joining a club, playing a sport or participating in the
     many social and cultural activities that make our campuses such great places to study.

       University is an exciting time but it can also be challenging. We are here to help
       you every step of the way and there are many services that will support you
       during your studies from extra academic support to a free counselling service,
       chaplaincy and even a career development service.

       NUMBER 1 IN AUSTRALIA FOR INTERNATIONAL STUDENT SUPPORT

10
LIFE AT SOUTHERN CROSS
ACTIVITIES                                                    STUDENT SUPPORT

UNILIFE                                                       SCU INTERNATIONAL
In addition to getting a first-class education, going to      SCU International has a dedicated team committed
university enables you to have fun and make friends           to helping international students from application to
for life.                                                     acceptance and throughout your studies. Our student
The UniLife team offers professional services and             support team has been recognised for their outstanding
innovative, dynamic programs to enrich your university        support in the 2018 International Student Support
experience under the banner 'Live, Work, Play'. Their aim     Barometer, an independent benchmarking survey.
is to encourage both your academic success and support
your wellbeing, by focusing on the achievement of your        AMBASSADORS
educational, professional and personal goals.
                                                              Our student ambassadors are carefully selected
Programs and services include coordination of                 international students who work with our international
social sports competitions and events; Uni Games              student support team. Their role is to provide a point
and championships; the Elite Athletes and Performers'         of contact for new students, having experienced the
Program; clubs and societies; and University-wide events      same challenges of living and studying in a new country.
such as Orientation, UniLife Awards, snow tour, learn-to-     Ambassadors mentor students, organise and participate
surf camps, and other national competitions.                  in events and coordinate volunteering. They provide
Visit: scu.edu.au/unilife                                     invaluable support for international students coming into
                                                              an unfamiliar environment, a new culture and language
                                                              without the familiar support of their families.
JOIN A CLUB OR SOCIETY
Interested in something? You're bound to find others          UNIMENTOR – CONNECTING STUDENTS
who are too! There are clubs for interest and sporting
                                                              When you are starting out at university as a new student,
groups, clubs for women, clubs for men, clubs for
                                                              it can sometimes feel daunting. That's why we have
Indigenous awareness, clubs for LGBTIQ and clubs
                                                              developed the UniMentor program, to help make the
for mature-aged students.
                                                              transition easier for you. We will connect you with an
The University community joins together to celebrate our      experienced student mentor studying in the same
diversity and to learn more about each other throughout       discipline area as you. Your UniMentor is in touch with
the year. This includes events relating to Aboriginal         the academic and social challenges of university life,
and Torres Strait Islander peoples; the Fusion Festival's     as they have already 'been there' and 'done that'.
celebration of cultural diversity and social inclusion; and
                                                              Regular meetings with your UniMentor can help you gain
gender and sexuality diversity.
                                                              positive, empowering advice and support. UniMentors can
                                                              advise on a range of student issues, from the best way to
GET SPORTY                                                    navigate an online study environment to where to buy
Visit the snow on the annual snow tour or try out             text books.
individual and team sports. Run in the Gold Coast             You and your mentor can meet face-to-face, communicate
Marathon or Southern Cross University 10km                    online via email, or catch up on Facebook and other
Run. While sports available at each campus differ,            social media sites. The UniMentor program is available
activities include mountain bike riding, swim clubs,          to commencing undergraduate on-campus and online
water polo, rugby clubs, AFL, soccer, badminton, cricket      students and is coordinated by the Equity and Diversity
and netball. The Southern Cross University Fitness Centre     Office.
and Pool, at the Lismore campus, is a fantastic facility
with modern gym equipment and an indoor heated pool,          Visit: scu.edu.au/mentor
offering a choice of group exercise classes or private
training. Our Coffs Harbour campus also has a modern          CHAPLAINCY AND PASTORAL CARE SERVICES
well-equipped Sports and Fitness Centre. Les Mills Virtual
                                                              Chaplaincy services at each campus support and promote
exercise classes – a group fitness class played via a
                                                              the spiritual, social and emotional wellbeing of all students
projector screen – are available in the Gold Coast campus
                                                              from all faiths during the ordinary and the crisis times
Virtual Fitness Room 7 days a week – membership is free
                                                              of life. All conversations with chaplains are confidential.
for staff and students.
                                                              Some emergency financial support is also available to
                                                              students. Chaplaincy maintains strong links with the faith
    1st      No. 1 International                              groups in each community, including established religious
             student support in                               groups and denominational churches.
             Australia
                                                              Visit: zz

                                                                                                                              11
CREATE CAREERS THAT MATTER
     CAREERS AND EMPLOYABILITY TEAM                                  BRIGHT FUTURES INDUSTRY MENTORS
     Give your career the head start it deserves and make            Second-year students are matched with an experienced
     contact with the Careers and Employability team from the        graduate mentor for one session to support your career
     first year of your studies. The team is here to help you with   goals and help you develop industry networks and
     online CareerSuccess resources on CareerHub and you             professional confidence.
     can also have career counselling.
     Career counselling appointments assist you to:                  VOLUNTEER CONNECT

     •   discover your passion                                       Discover volunteer work experience opportunities and
                                                                     industry-led real-life projects through Live Ideas.
     •   choose the right degree
     •   prepare job applications including for part-time work       Visit: liveideas.org.au
     •   prepare for an interview
     •   network                                                     WORK INTEGRATED LEARNING
     •   target graduate employers.                                  Many of our courses include professional placements for
                                                                     work integrated learning, professional experience and
     CAREER HUB                                                      networking. See the courses section from page 20 of this
                                                                     guide for information specific to each course.
     Browse part-time and graduate job vacancies and
     the latest online careers resources such as the new             For more information:
     CareerSuccess App.
                                                                     Email: careers@scu.edu.au
     Visit: careerhub.scu.edu.au                                     Visit: scu.edu.au/careers

     GOLD COAST JOBS CLUB
                                                                        WORKING IN AUSTRALIA
     Connect with the Gold Coast Jobs Club for lunchtime
     expert and peer support to find part-time work and                 International students undertaking an
     progress your career aspirations.                                  undergraduate or postgraduate qualification can
                                                                        work a maximum of 40 hours per fortnight during
     Visit: liveideas.org.au
                                                                        session, and unlimited hours during holidays and
                                                                        non-compulsory study sessions. PhD or Masters
                                                                        by research students can work unlimited hours
                                                                        throughout the year.

12
ACCOMMODATION

GOLD COAST                                                     COFFS HARBOUR
The Gold Coast offers private housing options, from full       SCU Village at Coffs Harbour provides modern, fully
board with private residents, to hostel accommodation,         furnished, four-bedroom apartments with wireless
units, houses, and sharing a house or unit with others.        internet, laundry facilities, and a recreation lounge for
                                                               group gatherings and organised social events. Dedicated
LISMORE                                                        resident teams and evening duty managers provide
                                                               a supportive and friendly environment within walking
SCU Village offers two-to-six-bedroom apartments at            distance of the campus.
three colleges – Orion, Sirius and Magellan. Dedicated
resident teams and evening duty managers provide               Visit: scuvillage.com.au for more details.
a supportive and friendly environment within walking
distance of the campus. Facilities include internet access,
movies, on-site laundries and outdoor entertainment areas.
Visit: scuvillage.com.au for more details.

   Homestay provides accommodation with a local Australian family for English language students, and is a great way
   to improve English skills and learn more about Australian culture, visit: scu.edu.au/englishlanguage.
   Unistays lists a range of off-campus accommodation in the local area of each campus, visit: unistays.scu.edu.au.

COST OF LIVING
GOLD COAST, LISMORE AND COFFS HARBOUR
Southern Cross University students may benefit from the reduced cost of living compared to Australian capital cities.
The table below is a general weekly guide in Australian dollars for a single student living near the Gold Coast, Lismore
or Coffs Harbour campuses.

                                                                  SCU VILLAGE
                                                                  (LISMORE,
 EXPENSE                    PRIVATE RENTAL                        COFFS HARBOUR)             HOMESTAY
 Accommodation              $130–$250 room | $350–$600 house      $167–$209                  $270–$330*
 Food                       $100–$150                             $100–$150                  Included
 Public transport           $20–$70                               $20                        Included to and from campus
 Electricity                $15 room | $40 house                  Included                   Included
 Water                      $5                                    Included                   Included
 Mobile/internet            $30–$60                               $30–$60                    $30–$60

Updated April 2019. Figures are per week.
* Does not include placement fee.
                                                                                                                           13
UNIVERSITY PATHWAYS

                    Mayu Yamada - Japan
                    General English
                    In my class, we learn not only English, but also
                    about Aboriginal culture. There are many chances
                    to speak English in class, instead of just listening
                    to what the teachers say. I think it is a good trait.
                    Thanks to kind and enthusiastic teachers, my
                    English is getting better. I have made many new
                    friends from China, Japan, Brazil, France and
                    Australia. They are kind and funny.
                    Every Saturday I volunteer at the koala hospital. It
                    is a wonderful opportunity for me and is the reason
                    I chose to study here because I really wanted to
                    know the Australian animals. On weekends my host
                    family takes me to many places: beaches, spots
                    where we can see beautiful views, and the homes
                    of relatives. They are so kind and lovely.
                    The quiet environment is suitable for study and the
                    people who live here are very kind. There are many
                    things that I didn't realise in Japan, and studying
                    abroad has made me more broad-minded.

14
We offer a range of pathways into Southern Cross University degrees through SCU College.
Depending on your requirements, the College delivers both English language and academic
pathways that provide direct entry into Southern Cross University degrees.

ACADEMIC ENGLISH PATHWAYS

                                       ENGLISH FOR

     EAP                               ACADEMIC PURPOSES (EAP)
                                       Entry: IELTS* 3.0–6.5
                                                                                                                 Direct entry
                                       Duration: 5–50 weeks+                                                         into
                                                                                                                Southern Cross
                                                                                                                  University
                                                                                                                   degrees

ACADEMIC SKILLS PATHWAYS
                                       UNDERGRADUATE
                                       QUALIFYING PROGRAM (UQP)

    UQP                                Entry: IELTS* 5.5#
                                       Duration: 15 weeks+
                                       2 UNITS CREDIT#

                                       POSTGRADUATE
                                       QUALIFYING PROGRAM (PQP)

     PQP                               Entry: IELTS* 6.0
                                       Duration: 15 weeks
                                       2 UNITS CREDIT

DIPLOMA PATHWAYS
                                       DIPLOMA OF BUSINESS

     DIP                               Entry: IELTS* 5.5

     BUS                               Duration: 1 year
                                       UP TO 8 UNITS CREDIT

                                       DIPLOMA OF SCIENCE
      DIP                              Entry: IELTS* 5.5

      SCI                              Duration: 1 year
                                       UP TO 8 UNITS CREDIT

+ Duration will depend on English language level at application.
* View course pages for English language requirements. Refer to www.ielts.org for more information about the International Language Testing System (IELTS).
# Nursing and allied health stream requires IELTS 6.5 and has no advanced standing.

                                                                                                                                                              15
Guillaume Basurko - France
     English for Academic Purposes graduate
     Graduate Diploma of Indigenous Knowledge
     student
     Guillaume has had a longstanding interest in
     Indigenous peoples. While working as an engineer
     for non-government organisations in Peru, he
     spent time interacting with traditional owners
     in the Andes. This led him to Southern Cross
     University, where he is on track to complete the
     Graduate Diploma of Indigenous Knowledge
     through the University's Gnibi College of
     Indigenous Australian Peoples at Lismore campus.
     "Before I could start the degree I had to get an
     English language qualification to meet the IELTS
     requirements, so I studied English for Academic
     Purposes (EAP) at Lismore campus. It was a
     great course where I learned about referencing,
     and had to write an essay, a report, an annotated
     bibliography plus do oral presentations. Doing
     these assignments and getting really good
     feedback from the lecturers gave me the
     confidence to undertake a postgraduate degree in
     English language. The EAP course also introduced
     me to Southern Cross' online student portal MySCU
     that has access to course resources, so I was able to
     easily jump straight into my postgraduate studies.
     After my studies I would like to work with Australian
     Indigenous communities. I'm taking it a step at a
     time," he said.

16
ACADEMIC ENGLISH PATHWAYS
    ENGLISH FOR ACADEMIC
                                                                   GENERAL ENGLISH
    PURPOSES (EAP)

Duration:       5 to 50 weeks                                  Duration:      1 to 50 weeks

Starts:         See table below                                Starts         Monday of any teaching week

Location:       Gold Coast, Lismore                            Location:      Gold Coast, Lismore

CRICOS:         064715B                                        CRICOS:        064715B

2020 Tuition Fees: $450 per week+                              2020 Tuition Fees: $450 per week+

Admission requirements: Students will be assigned to an        Admission requirements: Students will be assigned to an
appropriate English language level based on proficiency        appropriate English language level based on proficiency
scores (e.g. SCU College English Language Test, IELTS)         scores (e.g. SCU College English Language Test, IELTS)
presented on application. The student's proficiency is         presented on application. The student's proficiency is
                                                               monitored to determine progress.
monitored to determine progress. English language of
Academic IELTS 3.0 to 6.5 or equivalent.                       +Plus $240 enrolment fee.

+Plus $240 enrolment fee.
                                                               COURSE OVERVIEW
COURSE OVERVIEW                                                General English helps students develop their English
                                                               speaking, listening, reading and writing skills with a
English for Academic Purposes (EAP) prepares students for
                                                               focus on communicative English. Students will have the
study at Southern Cross University. EAP builds on existing
                                                               opportunity to develop their language skills as well as
English language abilities in reading, writing, speaking and
                                                               strategies for learning and using English in a range of
listening. It then develops students' academic and digital
                                                               contexts (e.g. work, holidays). Classes may be mixed-level
literacy practices, including: researching, referencing,
                                                               ability. Homestay is available for students studying the
note taking, using the Southern Cross University Learning
                                                               English Language Proficiency program, please refer to
Management System and giving presentations. The
                                                               scu.edu.au/scucollege for more information.
length of EAP studies will depend on a student's English
language level at application. Successful completion of
EAP provides direct entry to a range of Southern Cross
University degrees.

 EAP
  1       Entry to courses with IELTS 5.5 and 6.0

 EAP
  2       Entry to courses with IELTS 6.5

 EAP      Entry to courses with IELTS 7.0
  3

 START DATES FOR SESSION 1, 2020   STUDY BREAK                  START DATES FOR SESSION 3, 2020        STUDY BREAK

20 weeks 9 Sept 2019 – 7 Feb 2020 23 Dec 2019 – 5 Jan 2020      20 weeks       25 May – 16 Oct 2020    17 – 23 Aug 2020
15 weeks 14 Oct 2019 – 7 Feb 2020 23 Dec 2019 – 5 Jan 2020      15 weeks       29 Jun – 16 Oct 2020    17 – 23 Aug 2020
10 weeks 18 Nov 2019 – 7 Feb 2020 23 Dec 2019 – 5 Jan 2020      10 weeks       3 Aug – 16 Oct 2020     17 – 23 Aug 2020
5 weeks     6 Jan – 7 Feb 2020     23 Dec 2019 – 5 Jan 2020     5 weeks        14 Sept – 16 Oct 2020   17 – 23 Aug 2020

 START DATES FOR SESSION 2, 2020   STUDY BREAK

20 weeks 20 Jan – 12 Jun 2020      14 – 19 Apr 2020
15 weeks 24 Feb – 12 Jun 2020      14 – 19 Apr 2020
10 weeks 30 Mar – 12 Jun 2020      14 – 19 Apr 2020
5 weeks     11 May – 12 Jun 2020   14 – 19 Apr 2020

                                                                                                                            17
ACADEMIC SKILLS PATHWAYS
                                                                      ADVANCED STANDING
         UNDERGRADUATE QUALIFYING
         PROGRAM (UQP)                                                Students who successfully complete this course will
                                                                      meet the academic and English language requirements
                                                                      for entry into the following degrees with two (2) units
     Duration:       15 weeks                                         of advanced standing: Diploma of Business, Bachelor
     Starts:         March, July, November                            of Business, Bachelor of Business in Tourism and
                                                                      Hospitality Management, Bachelor of Information
     Total units:    3                                                Technology, Bachelor of Digital Business, Diploma
     Location:       Gold Coast, Lismore                              of Science, Bachelor of Arts or the Bachelor of Digital
                                                                      Media and Communications.
     CRICOS:         091558G

     2020 Tuition Fees: $12,840                                           POSTGRADUATE QUALIFYING
     Admission requirements: Qualification equivalent to Australian       PROGRAM (PQP)
     Year 11; be a minimum of 18 years old at the start of the
     program; and English language comparable to Academic IELTS
     5.5 with no band less than 5.0. The nursing and allied health
                                                                      Duration:       15 weeks
     stream requires an IELTS of 6.5 with no band less than 6.0.      Starts          March, July, November
                                                                      Total units:    3
     MAJOR AREAS OF STUDY
                                                                      Location:       Gold Coast
      GOLD COAST STUDY STREAMS                              START
                                                                      CRICOS:         091557J
      Arts                                    March, July, November
                                                                      2020 Tuition Fees: $12,840
      Business (Aviation, Tourism
                                              March, July, November   Admission requirements: Applicants will need to have
      and Hospitality)
                                                                      completed a full-time, three-year, higher education sector,
      Information Technology                  March, July, November
                                                                      post-secondary (post-Year 12) study qualification or
      LISMORE STUDY STREAMS                                 START     equivalent; and English language comparable to Academic
                                                                      IELTS 6.0 with no band less than 5.5#.
      Business (Aviation, Tourism
                                                        March, July   #Comparable scores includes SCU College placement test scores,
      and Hospitality)
                                                                      Cambridge English: Proficiency or Advanced, and TOEFL PBT.
      Engineering                                            March    Refer to: scu.edu.au/englishskills
      Arts                                              March, July
                                                                       STUDY STREAMS                                           START
      Science                                                March
                                                                       Master of Business Administration (MBA)   March, July, November
      Nursing and Allied Health
                                                         November
      (Occupational Therapy, Podiatry)                                 Master of Professional Accounting (MPA)   March, July, November

                                                                       Master of International Tourism and
                                                                                                                 March, July, November
     COURSE OVERVIEW                                                   Hotel Management (MITHM)
                                                                       Master of Engineering Management,
     The Undergraduate Qualifying Program (UQP) prepares               Master of Business Administration             March, November
     international students for undergraduate study.                   (MEM,MBA)

     The course combines English language and academic                 Master of Information Technology (MIT)        March, November
     skills development with academic, content-based studies.
     It is designed for international students whose academic         COURSE OVERVIEW
     qualifications and/or English proficiency levels are slightly
     below Southern Cross University's entry requirements for         The Postgraduate Qualifying Program (PQP) develops
     undergraduate degrees.                                           study skills at the postgraduate level. It is designed for
                                                                      international students whose academic qualifications
                                                                      are slightly below Southern Cross University's entry
       Nursing and Allied Health stream                               requirements for postgraduate degrees.
        specialised pathway into nursing and allied health
       A
       (occupational therapy and podiatry only) programs at           ADVANCED STANDING
       the Lismore campus. This stream requires an English            Students who successfully complete the course will
       language comparable score of IELTS 6.5 with no                 meet the academic and English language requirements for
       band less than 6.0. Please note this pathway does not          entry into the Master of Business Administration, Master of
       include advanced standing.                                     Professional Accounting, Master of International Tourism
                                                                      and Hotel Management, Master of Information Technology
                                                                      and the Master of Engineering Management, Master of
                                                                      Business Administration and will gain two (2) units of
                                                                      advanced standing in these courses.

18
DIPLOMA PATHWAYS
               These courses are offered through SCU College. We understand that students have diverse
               experiences and ways of learning so we offer additional tailored workshops and tuition help.
               Students can also interact with their peers through the College Connect service.

    DIPLOMA OF BUSINESS                                             DIPLOMA OF SCIENCE

Duration:      1 year                                           Duration:      1 year

Starts:        March, July, November                            Starts:        March

Total units:   8                                                Total units:   8

Location:      Gold Coast                                       Location:      Lismore

CRICOS:        079231K                                          CRICOS:        086408J

2020 Tuition Fees: Unit $3,350 | Annual $26,800                 2020 Tuition Fees: Unit $3,950 | Annual $31,600

Admission requirements: Qualification equivalent to an          Admission requirements: Qualification equivalent to an
Australian Year 12 with the required entry grade; and English   Australian Year 12 with the required entry grade; and English
language comparable to Academic IELTS 5.5 and no less           language comparable to Academic IELTS 5.5 and no less than
than 5.5 in writing and no less than 5.0 in all other bands.    5.5 in writing and no less than 5.0 in all other bands.

COURSE OVERVIEW                                                 COURSE OVERVIEW
The Diploma of Business covers all three core skills            The Diploma of Science will prepare students with
units and five of the eight core units of Southern Cross        a grounding in scientific knowledge and skills and a
University's Bachelor of Business. Topics could include         taste of the many opportunities that science provides.
accounting, finance, economics, business law, statistics,       Students will learn the language and nature of science and
marketing, management, ethics and sustainability.               mathematics, and will be able to follow their interests in
                                                                specific areas of science.
COURSE OUTCOMES
                                                                COURSE OUTCOMES
Graduates of the Diploma of Business may find
employment in general areas of business including               Graduates of the Diploma of Science may find work
accounting, finance and marketing.                              in para-professional roles, including positions as field
                                                                assistants, laboratory assistants and environmental
Successful graduates of the Diploma of Business are             monitoring officers.
guaranteed entry and up to 8 units of credit towards
a linked Southern Cross degree in business, tourism             The Diploma is a pathway to linked Bachelor degrees
and hospitality management, convention and event                in science, environmental science, marine science and
management, digital business or information technology.         management, forest science and management, civil
                                                                engineering, coastal systems engineering or mechanical
                                                                engineering.
ADVANCED STANDING
Successful graduates of the Diploma of Business will be         ADVANCED STANDING
eligible to gain one year of advanced standing towards the
Bachelor of Business, Bachelor of Business in Convention        The Diploma can offer up to one year of credit, depending
and Event Management, Bachelor of Business in Tourism           on course and units taken, into linked Bachelor degrees
and Hospitality Management, Bachelor of Digital Business,       in science, environmental science, marine science and
or Bachelor of Information Technology.                          management, forestry science and management, civil
                                                                engineering (Honours), coastal systems engineering
                                                                (Honours) and mechanical engineering (Honours).

                                                                                                                                19
ARTS, HUMANITIES
     & SOCIAL SCIENCES
     Curious, creative, connected. Turn your interests into a career with opportunities around
     the corner and around the world.

     BACHELOR OF ARTS

     BACHELOR OF SOCIAL WELFARE

     MASTER OF SOCIAL WORK (PROFESSIONAL QUALIFYING)

20
Craig Blandon
Bachelor of Social Welfare graduate
Master of Social Work (Professional Qualifying)
student
Peer support officer, Momentum Collective
For Craig Blandon, helping people is in his DNA.
After a career as a NSW firefighter spanning more
than 14 years, Craig is currently completing his
Master of Social Work (Professional Qualifying) at
Southern Cross University.
Colleagues seeking his advice on issues at work was
a catalyst for Craig to look at upskilling. "I found
that a few of my work colleagues were coming up
to me and just wanting to have a chat about certain
incidents and I thought well, at the moment I'm not
really qualified to do that," he says.
He currently divides his time between working
as a firefighter and as peer support at Lismore-
based Momentum Collective, an organisation that
provides support with complex and difficult issues
of domestic family violence, homelessness, and
mental health.
"I've always enjoyed learning. If I knew I could
have handled my studies and work as a firefighter,
I would have done this a long time ago. I just didn't
think that university was for me at all.
"Attaining my Masters and professionally qualifying
as a social worker is my goal. I'm really looking
forward to working further in the mental health
space."

                                                        21
BACHELOR OF ARTS                                                  BACHELOR OF SOCIAL WELFARE

     Duration:         3 years                                       Duration:       3 years

     Starts:           March, July                                   Starts:         March, July

     Total units:      24                                            Total units:    24

     Location:         Lismore                                       Location:       Gold Coast

     CRICOS:           016183A                                       CRICOS:         082681B

     2020 Tuition Fees: Unit $3,350 | Annual $26,800                 2020 Tuition Fees: Unit $3,350 | Annual $26,800

     Admission requirements: Qualification equivalent to an          Admission requirements: Qualification equivalent to an
     Australian Year 12 with the required entry grade; and English   Australian Year 12 with the required entry grade; and English
     language comparable to Academic IELTS 6.0 with no band          language comparable to Academic IELTS 6.5 with no band
     less than 5.5.                                                  less than 6.0.

     COURSE OVERVIEW                                                 COURSE OVERVIEW
     The Bachelor of Arts enables critical thinking, community       The Bachelor of Social Welfare provides the theoretical
     engagement and creative practices. It is one of the most        and practical foundations for work in the human services
     flexible degrees on offer, with the possibility of choosing     sector. Students gain skills in case management,
     majors and minors from more than 20 diverse subject areas.      community development, counselling, social research,
                                                                     policy work, advocacy, and grief and loss counselling.
     Majors in humanities and social sciences provide an
     overview of human society and social relationships.
                                                                     MAJOR AREAS OF STUDY
     Majors in creative arts provide opportunities for students
     to develop practical or theoretical skills. Traditional arts    •   Working with children and youth
     subjects can be combined with some science majors,              •   Health and disability
     as well as vocationally-oriented majors in law, tourism or      •   Indigenous studies
     psychology.                                                     •   Mental health
                                                                     •   No major option – choose three core units from other
     PROFESSIONAL PLACEMENT                                              majors plus four elective units from any undergraduate
     Students can undertake placements and learning                      degree offered by the University.
     opportunities in the community through a number of units
     and assessments.                                                PROFESSIONAL PLACEMENT
                                                                     Students complete 400 hours of supervised on-the-job
     CAREER OUTCOMES                                                 training in a range of organisations to prepare for a career
     There are exciting career opportunities for graduates           in social welfare. Visit: scu.edu.au/healthplacements for
     in communication industries, community relations,               information about placement prerequisites and inherent
     journalism, cultural policy, management and                     requirements.
     administration, publishing, public service, multimedia
     design, creative and cultural industries, politics and social   CAREER OUTCOMES
     justice and human rights.
                                                                     Graduates of this course will have opportunities to
                                                                     use their transferable skills in human services careers
                                                                     that might include government and non-government
                                                                     positions in fields such as child protection, disability
                                                                     services, housing services, youth work, aged care, alcohol
                                                                     and drug rehabilitation, community engagement, mental
                                                                     health services, and domestic violence services.
                                                                     The course also provides a pathway to the Southern Cross
                                                                     Master of Social Work (Professional Qualifying) to qualify
                                                                     as a social worker.

                                                                     PROFESSIONAL RECOGNITION
                                                                     The course is accredited by the Australian Community
                                                                     Workers Association (ACWA). Graduates are eligible to join
                                                                     ACWA.

     PATHWAYS INTO THIS COURSE                                       PATHWAYS INTO THIS COURSE

     UQP         EAP                                                     EAP
                  1                                                       1

22
5-star student support, learning
                 resources, median starting salary
                 and skills development in
                                                                    Top           for SOCIAL SCIENCES

                                                                    400
                                                                                  (Times Higher Education World
                 HUMANITIES, CULTURE &                                            University Rankings 2019).

                 SOCIAL SCIENCES

                                                                 PROFESSIONAL PLACEMENT
    MASTER OF SOCIAL WORK                                        Students undertake 1,000 hours of supervised professional
    (PROFESSIONAL QUALIFYING)                                    placement in two separate organisations. Placements
                                                                 involve a minimum of three days per week.

Duration:      2 years                                           Visit: scu.edu.au/healthplacements for information about
                                                                 placement prerequisites and inherent requirements.
Starts:        March
Total units:   16                                                CAREER OUTCOMES
Location:      Gold Coast                                        Graduates of this degree will qualify as social workers in
                                                                 Australia. Graduates may also be eligible to apply to work
CRICOS:        082686G
                                                                 as social workers overseas.
2020 Tuition Fees: Unit $3,350 | Annual $26,800
                                                                 Graduates will be suited to employment in a wide range of
Admission requirements: Qualification equivalent to an           jobs in the health and community services sectors. These
Australian Bachelor degree and prior study in the social         may include Centrelink, public and private hospitals, child
sciences, psychology or related fields; and English language     protection agencies, Australian Defence Force, domestic
comparable to Academic IELTS 7.0 with no band less than 6.5.     violence services, housing and homelessness agencies,
                                                                 aged care and disability services, mental health agencies,
COURSE OVERVIEW                                                  family counselling agencies, rehabilitation services and
                                                                 private practice.
The Master of Social Work (Professional Qualifying) is an
accredited qualification for social workers in Australia. This
course is suited to applicants who have undertaken prior         PROFESSIONAL RECOGNITION
study in the social sciences, social welfare, psychology, or     This is an Australian Association of Social Workers (AASW)
related fields.                                                  accredited qualification. It is an entry qualification into
Core content includes child protection, cross-cultural           the social work profession and meets the Australian Social
practice, mental health work, and work with people               Work Education and Accreditation Standards.
from Indigenous communities. It covers essential
theories and methods of social work practice including
effective practice in working with individuals, groups and
communities. Students are also exposed to key knowledge          PATHWAYS INTO THIS COURSE
in social policy and the law to advance the rights of clients
and community members.                                            EAP
                                                                   3

                                                                                                                               23
BUSINESS & TOURISM
     Got your finger on the pulse with ideas for today… and tomorrow? Get the practical skills
     you need to build a career in fast-moving industries with a global focus.

     BACHELOR OF ACCOUNTING

     BACHELOR OF BUSINESS
     BACHELOR OF BUSINESS (MAJOR IN
     AVIATION MANAGEMENT)

     GRADUATE DIPLOMA IN ACCOUNTING

     MASTER OF PROFESSIONAL ACCOUNTING

     GRADUATE DIPLOMA IN BUSINESS

     MASTER OF BUSINESS ADMINISTRATION

     MASTER OF INTERNATIONAL TOURISM AND HOTEL
     MANAGEMENT, MASTER OF BUSINESS ADMINISTRATION
     DOCTOR OF BUSINESS ADMINISTRATION

     BACHELOR OF BUSINESS IN CONVENTION
     AND EVENT MANAGEMENT
     BACHELOR OF BUSINESS IN TOURISM
     AND HOSPITALITY MANAGEMENT
     BACHELOR OF BUSINESS IN HOTEL MANAGEMENT

     GRADUATE DIPLOMA IN INTERNATIONAL TOURISM AND
     HOTEL MANAGEMENT
     MASTER OF INTERNATIONAL TOURISM AND HOTEL
     MANAGEMENT

24
Militsa Antonova
Bachelor of Business in International
Hospitality Management graduate
Complex Marketing Specialist, Melbourne
Marriott and Four Points by Sheraton
Making people happy is part of the job for Southern
Cross University graduate, Militsa Antonova. "The
reason why I chose to study tourism and hospitality
is because it is a positive industry," she says.
"My degree has definitely helped me in shaping
where I am today."
Starting as a waitress and progressing through the
ranks at the Marriott Surfers Paradise Resort on
the Gold Coast, Militsa is currently the Complex
Marketing Specialist at the Melbourne Marriott and
Four Points By Sheraton Melbourne Docklands.
"With a degree like hospitality and tourism, you can
go anywhere you can imagine. Think broadly, but
most importantly think big."

                                                       25
BACHELOR OF ACCOUNTING                                                 BACHELOR OF BUSINESS

     Duration:      3 years                                                Duration:         3 years
     Starts:        March, July, November                                  Starts:           March, July, November
                    (November intake Gold Coast only)                                        (November intake Gold Coast only)
     Total units:   24                                                     Total units:      24
     Location:      Gold Coast, Lismore                                    Location:         Gold Coast, Lismore
     CRICOS:        092940E                                                CRICOS:           016157C
     2020 Tuition Fees: Unit $3,350 | Annual $26,800                       2020 Tuition Fees: Unit $3,350 | Annual $26,800
     Admission requirements: Qualification equivalent to an                Admission requirements: Qualification equivalent to an
     Australian Year 12 with the required entry grade; and English         Australian Year 12 with the required entry grade; and English
     language comparable to Academic IELTS 6.0 with no band                language comparable to Academic IELTS 6.0 with no band
     less than 5.5.                                                        less than 5.5.

     COURSE OVERVIEW                                                       COURSE OVERVIEW
     Success in business is built on strong decision-making,               The Bachelor of Business develops the practical skills for
     understanding of performance and anticipation of future               decision-making in a modern business context and the
     challenges. The Bachelor of Accounting will prepare                   capability to recognise and act on opportunities.
     students for a wide range of careers, including as a
                                                                           The course includes foundational business units in law,
     chartered accountant, enabling them to understand
                                                                           accounting, economics, management, marketing and
     challenging business situations from the inside out and to
                                                                           statistics with the possibility of specialising through
     develop strategic responses.
                                                                           electives and one or two majors in the following areas:
     The course includes core units in taxation, financial
     services, law, marketing and communication with elective
                                                                           •   Accounting
     units in advanced taxation, human resources, competitive              •   Finance
     strategy, business environment and law.                               •   Human resource management
                                                                           •   International business
     CAREER OUTCOMES                                                       •   Management
                                                                           •   Marketing.
     Graduates will have the skills and knowledge to manage
     their own accounting practice. They may also find
     employment in areas such as tax, business consulting,                 PROFESSIONAL PLACEMENT
     business planning, business valuations, employee                      Students may choose, as electives, one or two double-
     relations, estate and trust planning, forensic accounting             weighted internship units.
     and sustainability strategy development.
                                                                           CAREER OUTCOMES
     PROFESSIONAL RECOGNITION
                                                                           Graduates of the Bachelor of Business gain the
     This course is accredited by Chartered Accountants                    professional, critical thinking and communication skills to
     Australia and New Zealand, CPA Australia and the Institute            run their own business or to pursue career opportunities
     of Public Accountants.                                                in a broad range of sectors, including marketing, product
     Subject to the choice of specific units, this degree fulfils          management, investment, finance and more.
     the educational requirements for registration as a BAS
     Agent and a Tax Agent by the Tax Practitioners Board.                 PROFESSIONAL RECOGNITION
                                                                           The accounting major is accredited by Chartered
     PATHWAYS INTO THIS COURSE                                             Accountants Australia and New Zealand and CPA Australia.
                                                                           Students may apply for membership of the Institute of
      EAP                                                                  Public Accountants. Students are eligible to join the
       1
                                                                           Australian Institute of Management.

                     of our BUSINESS graduates are                         PATHWAYS INTO THIS COURSE
      92%            employed shortly after graduation
                                                                           UQP         EAP        DIP
                     (Quality Indicators for Learning and Teaching 2018)                1         BUS

26
BACHELOR OF BUSINESS (MAJOR
    IN AVIATION MANAGEMENT)                                                       YEAR 1
                                                                           Bachelor of Business
Duration:         3 years                                                Southern Cross University
Starts:           March, July, November
Total units:      16*
Location:         Gold Coast
CRICOS:           089780J
                  Joint delivery with Airways Aviation
2020 Tuition Fees: Unit $3,350 | Annual $26,800
                                                                                  YEAR 2
Admission requirements: Qualification equivalent to an                    Diploma of Aviation
Australian Year 12 with the required entry grade; and English      (Commercial Pilot Licence – Aeroplane)
language comparable to Academic IELTS 6.0 with no band
less than 5.5.                                                              Diploma of Aviation
                                                                            (Instrument Rating)
* Conditional upon 8 units of advanced standing to be granted
   on successful completion of the Diploma of Aviation (CPL) and
   Diploma of Aviation (IR) in Year 2.

COURSE OVERVIEW
Stay one step ahead and combine a university qualification                    CRICOS Provider: 00296A
with a Commercial Pilot Licence. Southern Cross University
and Airways Aviation are offering this unique opportunity
for students to complete a Bachelor of Business degree
and a Diploma of Aviation (Commercial Pilot Licence –
Aeroplane) and Diploma of Aviation (Instrument Rating)
over three years on the beautiful Gold Coast.                                     YEAR 3
Southern Cross University is located adjacent to the Gold                  Bachelor of Business
Coast Airport with views to the Pacific Ocean and airport
                                                                         Southern Cross University
runway. Airways Aviation's Gold Coast Academy is situated
within the Gold Coast Airport aerodrome, with purpose-
built training facilities and a modern fleet of aircraft and
highly qualified trainers.

PATHWAYS INTO THIS COURSE

 UQP        EAP         DIP
             1          BUS

                                                                                                            27
GRADUATE DIPLOMA                                               MASTER OF PROFESSIONAL
        IN ACCOUNTING                                                  ACCOUNTING

     Duration:         1 year                                       Duration:         2 years
     Starts:           March, July, November                        Starts:           March, July, November
     Total units:      8                                            Total units:      16
     Location:         Gold Coast                                   Location:         Gold Coast
     CRICOS:           055689G                                      CRICOS:           078675A
     2020 Tuition Fees: Unit $3,650 | Annual $29,200                2020 Tuition Fees: Unit $3,650 | Annual $29,200
     Admission requirements: Qualification equivalent to an         Admission requirements: Qualification equivalent to an
     Australian Bachelor degree; and English language               Australian Bachelor degree; and English language
     comparable to Academic IELTS 6.5 overall.                      comparable to Academic IELTS 6.5 overall.

     COURSE OVERVIEW                                                COURSE OVERVIEW
     The Graduate Diploma in Accounting from Southern Cross         The Master of Professional Accounting (MPA) – with
     University provides the foundational knowledge to begin a      studies across taxation law, auditing or corporate
     career path in accounting.                                     governance – fulfils the academic pre-requisites for
                                                                    registration as a professional accountant in Australia.
     Subjects covered include business accounting,
     information systems, financial reporting, contemporary         The MPA comprises a core sequence of units and
     issues in accounting, as well as management accounting,        includes study in the following areas: business accounting,
     legal studies, finance, economics and quantitative analysis.   accounting information systems, financial reporting,
                                                                    management accounting, economics, quantitative
     CAREER OUTCOMES                                                analysis, company and commercial law, finance,
                                                                    accounting, theory and research.
     Completion of this course opens opportunities in a
     variety of professional roles in the accounting and finance    Students also study advanced topics in accounting
     industry, including business accounting, auditing and          such as taxation law and practice, auditing and assurance
     financial services. The course will also enhance the           and corporate governance. Management skills are honed
     financial knowledge and skills of business owners and          through study of communications and a number of
     managers in all industries.                                    electives.

     This is a pathway course to further postgraduate study.
                                                                    PROFESSIONAL PLACEMENT
     Graduates receive eight units of credit towards a Master of
     Professional Accounting, a professional qualification which    A key feature of the MPA program is the opportunity
     is accredited by CPA Australia and Chartered Accountants       to undertake a double-weighted industry research
     Australia and New Zealand.                                     project that students can apply to their current or
                                                                    future workplace.

                                                                    CAREER OUTCOMES
                                                                    The global accounting profession has high employment
                                                                    demand, offering MPA graduates the opportunity to seek
                                                                    employment in a range of industries in Australia and abroad.
                                                                    Graduates of the MPA are equipped to work in
                                                                    business, government and not-for-profit organisations in
                                                                    accounting, financial services and management positions.
                                                                    Management roles and activities undertaken by graduates
                                                                    include developing financial plans, preparing and
                                                                    certifying financial reports, conducting audits, advising
                                                                    company directors, shareholders and clients.

                                                                    PROFESSIONAL RECOGNITION
                                                                    The Master of Professional Accounting is accredited by
                                                                    CPA Australia and Chartered Accountants Australia and
                                                                    New Zealand.
                                                                    Graduates may also be eligible to apply for admission to
                                                                    the Institute of Public Accountants.

     PATHWAYS INTO THIS COURSE                                      PATHWAYS INTO THIS COURSE

      PQ P       EAP                                                 PQ P       EAP
                  2                                                              2

28
GRADUATE DIPLOMA                                              MASTER OF BUSINESS
   IN BUSINESS                                                   ADMINISTRATION

Duration:         1 year                                      Duration:         2 years
Starts:           March, July, November                       Starts:           March, July, November
Total units:      8                                           Total units:      16
Location:         Gold Coast                                  Location:         Gold Coast
CRICOS:           079661K                                     CRICOS:           079662J
2020 Tuition Fees: Unit $3,650 | Annual $29,200               2020 Tuition Fees: Unit $3,650 | Annual $29,200
Admission requirements: Qualification equivalent to an        Admission requirements: Qualification equivalent to an
Australian Bachelor degree; and English language comparable   Australian Bachelor degree; and English language
to Academic IELTS 6.0 with no band less than 5.5.             comparable to Academic IELTS 6.5 overall.

COURSE OVERVIEW                                               COURSE OVERVIEW
The Graduate Diploma in Business develops core skills for     The Master of Business Administration (MBA) is
responding to business challenges, preparing students         an internationally recognised qualification that develops
with the critical thinking, research and entrepreneurial      business knowledge and practical skills to help graduates
skills for decision making at a senior level.                 advance their careers in today's competitive global
                                                              markets.
The course includes study in financial analysis and
budget control, marketing concepts such as relationship       Students complete 12 core units and select either a
marketing, consumer behaviour, and market systems and         specialisation, which includes an industry research project,
their limitations, including impacts of government policy     or two elective units in addition to the industry research
on business environments.                                     project. By studying a specialisation, candidates build
                                                              substantial expertise in an area to complement the general
Students also develop an understanding of organisational
                                                              management applications they learn in the core units.
behaviour, administrative hierarchy, job design,
international business, strategic and project management,     Specialisations include: accounting; managing and leading
communication, leadership and teamwork in the                 people; tourism and hospitality management;
contemporary organisation.                                    and research.
                                                              Advanced standing may apply to students who have
CAREER OUTCOMES                                               completed relevant undergraduate and postgraduate
The Graduate Diploma in Business develops the                 study.
ability to run and manage a business, or to move into
a management role. Graduates are equipped to undertake        CAREER OUTCOMES
mid-level management roles in a broad spectrum of
                                                              The MBA equips graduates for managerial roles across
industries.
                                                              a broad spectrum of industries in the public and private
                                                              sectors.
                                                              Graduates might find management roles in areas such as
                                                              accounting, information and knowledge management,
                                                              human resource management, health services
                                                              management and tourism and hotel management.

PATHWAYS INTO THIS COURSE
                                                              PATHWAYS INTO THIS COURSE
 PQ P       EAP
             1                                                            EAP
                                                               PQ P
                                                                           2

                                                                                                                             29
MASTER OF INTERNATIONAL TOURISM                                           DOCTOR OF BUSINESS
      AND HOTEL MANAGEMENT, MASTER OF                                           ADMINISTRATION
      BUSINESS ADMINISTRATION

                                                                             Duration:      3 years
     Duration:         2 years
                                                                             Starts:        March, July, November
     Starts:           March, July, November
                                                                             Total units:   24
     Total units:      16
                                                                             Location:      Gold Coast, Lismore
     Location:         Gold Coast
                                                                             CRICOS:        064045B
     CRICOS:           097604C
                                                                             2020 Tuition Fees: Unit $3,650 | Annual $29,200
     2020 Tuition Fees: Unit $3,650 | Annual $29,200
                                                                             Admission requirements: Qualification equivalent to an
     Admission requirements: Qualification equivalent to an                  Australian Bachelor degree with first or second class Honours
     Australian Bachelor degree; and English language                        or Master degree; and English language comparable to
     comparable to Academic IELTS 6.5.                                       Academic IELTS 6.5. Applications are processed through the
                                                                             Graduate School at Southern Cross University.
     COURSE OVERVIEW
     This double degree is specifically designed to give
                                                                             COURSE OVERVIEW
     graduates a competitive edge in a dynamic and diverse                   The Doctorate of Business Administration (DBA) is a
     industry that offers opportunities to travel and work in                research-based management program that comprises
     some of the most attractive destinations in the world.                  a mix of coursework and independent research.
     The course combines advanced subjects in business                       It is designed to allow high-achieving business managers,
     and tourism management with the core business                           business owners and senior public servants who possess
     knowledge and management skills development of a MBA,                   a Masters degree to develop their research skills and
     including entrepreneurship and marketing, accounting                    to develop a research thesis that will have practical
     and management, tourism planning, systems and                           implications for the student's industry sector or individual
     contemporary hotel management.                                          business.
     An Industry Research Project unit provides an opportunity               While this course has no majors, it does include
     for students to demonstrate self-motivation and discipline              postgraduate studies in critical literature review,
     in determining and developing their own study project.                  introduction to research methods, qualitative or
     This project develops students' research enquiry and skills             quantitative methods and research proposal development
     through a scholarly piece of work that explores a topic of              along with thesis research units relevant to the course.
     individual interest in-depth.
                                                                             CAREER OUTCOMES
     PROFESSIONAL PLACEMENT
                                                                             Graduates of the DBA may work in a variety of high-level
     As part of this course, students may choose to undertake                managerial and research positions in private and public
     a 300-hour internship (equivalent to two units) in either a             sector organisations.
     paid or volunteer role. This practical experience, combined
     with theoretical understanding, enhances the learning                   Business owners and managers, as well as senior
     experience for students who have a professional and                     managers and researchers have the opportunity to expand
     personal interest in this high growth area.                             their career development significantly with the pursuit of
                                                                             original investigation, scholarship or professional practice.

     CAREER OUTCOMES
     Graduates are well-suited to senior management positions
     in resorts, hotels, government tourism bodies, non-profit,
     destination marketing, and tourism organisations, airlines,
     convention and event operators and other special interest
     tourism businesses.

     PATHWAYS INTO THIS COURSE

      PQ P       EAP
                  2

                       of our TOURISM graduates are                          PATHWAYS INTO THIS COURSE
      86%              employed shortly after graduation
                                                                              EAP
                       (Quality Indicators for Learning and Teaching 2018)
                                                                               2

30