Da:ns festival Esplanade Presents
Page content transcription
If your browser does not render page correctly, please read the page content below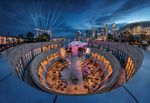 About Esplanade – Theatres on the Bay
Esplanade is Singapore's national performing arts centre and one of the busiest arts centres in the world. Since
its opening in 2002, the centre has presented more than 37,000 performances, drawing an audience of 26 million
patrons and 92 million visitors. This architectural icon, with its distinctive twin shells, houses world-class
performance spaces complemented by a comprehensive range of professional support services. Its two main
venues are the 1,600-seat Concert Hall and a Theatre with a capacity of 2,000. In March 2014, Esplanade's
Concert Hall was listed as one of the "world's 15 most beautiful concert halls" by Hamburg-based building data
company Emporis.

Esplanade's vision is to be a performing arts centre for everyone and it seeks to enrich the lives of its community
through the arts. The centre's programming is guided by its mission—to entertain, engage, educate and inspire.
Its year-long arts calendar of about 3,000 performances presented by Esplanade, its partners and hirers cater to
diverse audiences in Singapore and span different cultures, languages and genres including dance, music,
theatre, and more. Esplanade also creates opportunities for seniors, youth, children and underserved
communities to experience the arts. More than 70% of the shows that take place each year at the centre are
non-ticketed. Also presented free are the extensive visual arts programmes at the centre's public spaces which
allow visitors to view and explore art works in their own time.

Esplanade regularly presents world-renowned companies and artists that attract international attention and add
to Singapore's cultural vibrancy. The centre is also a popular performance home for arts groups and commercial
presenters who hire its venues to stage a wide range of programmes. These carefully curated presentations
complement Esplanade's own diverse offerings for audiences.

Esplanade works in close partnership with local, regional and international artists to develop artistic
capabilities, push artistic boundaries and engage audiences. The centre supports the creation of artistic content
and develops technical capabilities for the industry nationally.

Esplanade – Theatres on the Bay is operated by The Esplanade Co Ltd (TECL), which is a not-for-profit
organisation, a registered Charity and an Institution of a Public Character. The Charity Council awarded TECL the
Special Commendation Award – Clarity of Strategy in 2016, and the Charity Transparency Award in 2016

                                                                                                                      All rights reserved. Information correct at time of print. UEN:199205206G
and 2017.

In October 2017, Esplanade launched #mydurian—a year-long celebration for its 15th anniversary—comprising
programmes and activities that bring together people and stories that have helped shape the iconic arts centre
fondly dubbed the Durian.

Visit www.esplanade.com for more information.

Board Members
Mr Lee Tzu Yang (Chairman)                                          Ms Saw Phaik Hwa
Mrs Rosa Daniel                                                     Mrs Mildred Tan-Sim Beng Mei
Dr Jennifer Lee                                                     Dr Ming Tan
Mrs Christine Ong                                                   Mrs Valarie Wilson
Mr Kenny Powar                                                      Mr Yap Chee Meng
Mr Ramlee Bin Buang                                                 Mr Andre Yeap

                                   Esplanade is a proud member of

                                   Association of Asia Pacific
                                   Performing Art Centres
                                   www.aappac.com

1 Esplanade Drive, Singapore 038981 Tel: 6828 8222 Fax: 6337 3633     www.esplanade.com        EsplanadeSG
Customer Service Hotline: 6828 8377 SISTIC Hotline: 6348 5555
                                                                      EsplanadeSingapore
                                                                      #esplanade #mydurian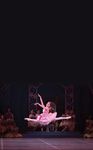 Festival Message
A particular feature of dance is that it vanishes as quickly as it appears. Blink and we as
audiences may miss a performer's quiet hand gesture, a bodily expression of profound
vulnerability or an exhilarating gravity-defying jump. Watching this ephemeral form
live allows us to have an intimate two-way conversation with the dance, creating
a unique experience of time. In the absence of spoken text, the moving body,
choreography and the stage open up a free space inviting us, the viewers, to form our
own passage of interpretation. We search for codes or symbols to read in the dance,
and begin to imagine our own narrative, or become aware of how our thoughts
respond to the interplay between representation and presentation through the body
performing for us. We all experience dance differently as our individual knowledge
and memories begin to dialogue with the performance, triggering personal feelings
and thoughts. As much as our eyes watch the dance, so too do our bodies: As human
beings, our senses heighten and respond when watching other bodies in motion,
forming a kinesthetic empathy of connection to the performers.
da:ns festival gives you the opportunity to have a multitude of such experiences with
dance and choreography. We have invited artists who have dedicated their lives
to creating works that push the form and explore pertinent concepts. Three new
productions have been commissioned which examine the state of the "in between"
and the potentiality within its exploration. In T.H.E Dance Company's Invisible
Habitudes, choreographer Kuik Swee Boon looks into the tensions between personal
belief and identity in a world of rapid socio-political change, where attitudes can
veer towards the extreme or absolute. In Medium, Indonesian dance artist Rianto's
physical language embodies the space between binary opposites – between man
and woman, traditional and contemporary, conscious control and trance. And the
multidisciplinary, durational performance xhe sees Daniel Kok and Miho Shimizu
search for new possibilities of meaning through a choreography of changing shapes,
shifting intersections, and multifarious representations.
The complex dynamics of human relationships has been an important theme
explored through dance, and three productions featuring the renowned Akram Khan
Company, Nederlands Dans Theater 1 and premier international ballet dancers,
examine the forces of love, desire and power. For practitioners, we have a wide range
of workshops where one can learn and think about dance, including this year's da:ns
lab which brings together over 20 independent young female choreographers with
established artists Dana Michel, Melati Suryodarmo and Sonja Jokiniemi to focus on
the female artist experience in contemporary performance. Meanwhile, our Sixteen
da:ns Challenge sees over 30 street dancers mentored by professionals from Korea
and China. For dance newbies, What's Your Move? and other free platforms offer you
the chance to pick up some easy dance steps and express yourself at the festival.
The qualities that make the experience of dance so unique — its ephemerality,
interpretive openness, and the rigour involved in creating a work — also make the
professional practice of the art form endangered and fragile. We ask at the 13th
edition of da:ns festival, for you to take a step further and bring a friend along to
watch dance with, or leap forward and learn more about the artists and how to further
appreciate the form. This way we can all keep dancing together and support the
creation and celebration of dance for many years to come.

Faith Tan
Head, Dance and Theatre
On behalf of Esplanade's da:ns festival team

                                                                                              1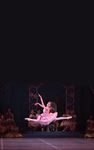 Message from Founding Artistic Director of
    T.H.E Dance Company & Choreographer
    of "Invisible Habitudes"

    In 2007, with the support of Esplanade's da:ns festival, I had the chance to present my
    first full-length creation, Silence.

    The piece explored and reflected upon the unique situation of our present-day
    reality, an abnormal living environment where information technology was advancing
    rapidly, but communication itself had fractured.

    In 2008, I returned to Singapore with the intent of setting up a company. After mulling
    it over, I realised there could be nothing more critical than to continue this research
    into the behaviours and conditions of modern Man's existence. With the other
    founding members, we agreed that the "human being" would be the central subject
    of our nascent company's artistic explorations.

    The Human Expression (T.H.E) Dance Company was thus born. The exact date of
    conception was registered on 11 September 2008.

    In the process of building T.H.E, I began to sense that Singapore and Southeast Asia
    was neglecting the cultivation of its native cultural forms and makers, and so I set
    about championing the importance of local humanities and the individual expressions
    of its practitioners. Ten years on, I remain convinced that this endeavour is crucial
    and a necessity; in its pursuit, however, we must be vigilant in avoiding nationalist
    tendencies or narrow-minded purist beliefs.

    To rectify this, I hope that in the coming years some of T.H.E's work will actively
    advocate the truism of "transcending national, cultural, racial, gender, and religious
    boundaries." In christening the company The Human Expression 10 years ago, apart
    from holding a mirror to Singapore's multicultural society, our guiding principle
    placed humanity at the heart of our work, so as to ultimately overcome all barriers
    that stood in the way of universal empathy, acceptance and inclusion.

    In the blink of an eye, 10 years have passed, and the people whom we have stood
    shoulder to shoulder with in times of struggle and triumph have been innumerable.
    I would like them to know: every second that you have spent with T.H.E is, to us,
    precious beyond compare. Apart from gratitude, I hope you feel as proud of T.H.E as
    I do. With great love and affection, I wish you all the greatest blessings and fulfillment
    in life!

    Swee Boon

2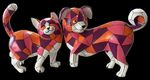 舞人舞团创团艺术总监和《看不见的归属》
編导感言

2007年,因为滨海艺术中心舞蹈节的支持我有机会做第一个全幕作品《寂静》。一个探讨
和反映当代"人"的特殊生存状况,关于资讯发达但是沟通断层的畸形生活环境。

2008年我回新加坡开始创团。考虑很久后,发现没有比继续关注研究当代人的状态与行为
更重要的事,因此和团员商量后决定了以"人"为新团的中心。

"舞人"( The Human Expression (T.H.E) Dance Company) 因而诞生。正式注册日是
2008年9月11日。

"舞人"建团时,我有感于新加坡和东南亚对于本土的文化关怀和人材培养不足,而强调在
地人文和个体性的重要。十年后的今天我认为这点仍是很重要,但是要非常小心变成民族主
义的狭意思维。

为了改正这点,今后的几年,我会希望"舞人"的一些作品及传达的信息强调"跨国家文化
种族性别宗教"的重要性。十年前取名"舞人"除了因为我们是一个多元种族的社会,就是
希望以人为本,可以跨越所有的界限。

转眼十年,一起走过努力奋斗的人太多了;想让他们知道:你们在"舞人"的每一秒对我们
而言都是珍贵无比的。除了感激,希望你们也以"舞人"为荣;希望以爱及关怀祝福你们,
希望所有人都过得很好!

-瑞文

                                                                3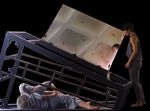 Invisible Habitudes
    《看不见的归属》
    By T.H.E Dance Company

    Commissioned by: Esplanade –Theatres on the Bay

    Artistic Director & Choreographer:
    Kuik Swee Boon, in collaboration with the performers
    Music Director, Composer & Live Performer: Wang Yujun
    Lighting Designer: Adrian Tan
    Costume Designer: Loo An Ni
    Set Designer: Kuik Swee Boon
    Assistant to Artistic Director: Anthea Seah
    Movement Instructors: Anthea Seah and Billy Keohavong

    Performers: Anthea Seah, Brandon Khoo, Billy Keohavong, Lynette Lim,
    Ng Zu You, Klievert Jon Mendoza
    Understudy: Shaun Lim

    Production Team
    Production Manager: Cindy Yeong (Ctrl Fre@k)
    Stage Manager: Shining Goh
    Assistant Stage Manager: Gordon Lai
    Set Realisation: ARTFACTORY
    Sound Engineer: Rong Zhao

    Company Manager / Producer: Jael Chew
    Front-of-House & Ticketing Coordinator: Lee Loo Yen
    Key Visual & Title Design: qu'est-ce que c'est design
    Key Visual Photographer: Studio W Photography
    House Programme Images: Regina Tan, Shining Goh, Safiah Sulaiman
    Full Dress Photography: Bernie Ng

    T.H.E's Acknowledgments

    T.H.E Platinum Sponsor: M1 Limited
    T.H.E Official Dancewear: Sansha
    T.H.E Official Secretarial Services: DMS Corporate Services Pte Ltd
    T.H.E Board Directors: Jobina Tan, Lee Biyi, Foo Yuet Min

    T.H.E gives special thanks to TCR Music Station and CultureLink Singapore,
    members of the media, all volunteers, friends and supporters whom we may have
    been unable to include at the time of printing.

    Esplanade's da:ns festival supports the development of new dance works
    through commissions and residencies. To date, it has supported the creation of
    over 25 new productions.

4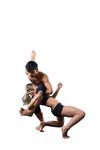 Synopsis

In a world of rapid political and social change, we experience loud volumes of
opinions and beliefs, many extreme and absolute. Finding one's personal belief and
identity becomes increasingly complicated. In da:ns festival commission Invisible
Habitudes, choreographer Kuik Swee Boon explores these issues through the
language of dance—where solidity and fluidity intersect—in a dialogue between the
body and its environment.

The performance was created using T.H.E's "hollow body" methodology, an
improvisation-based approach developed by Artistic Director Kuik Swee Boon, that
focuses on the relationship between the mind, body and heart, where the body is a
hollow container that carries an individual's world. Invisible Habitudes expresses the
authentic experiences of each dancer, telling the story of a fluid identity woven from
memory, childhood, culture and ethnicity. Each unique body upholds inclusivity and
compassion as antidotes to the relentless pursuit of one's convictions at the expense
of others.

Invisible Habitudes is the first full-length ticketed dance performance at Esplanade's
Outdoor Theatre. In tandem with the production's themes, the open-air venue allows
for interactions with the environment, connecting to the sounds and sights of the
wider world. The international collaboration also unites award-winning Taiwanese
musician Wang Yujun, who performs live on stage, Singaporean lighting designer
Adrian Tan and T.H.E's talented cast of dancers. This production is part of T.H.E's
10th anniversary celebrations.

(1hr, no intermission)

                                                                                         5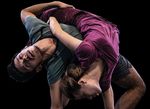 About T.H.E Dance Company

    Described as a dance company "at the top of its game", The Human Expression
    (T.H.E) Dance Company, along with its semi-professional training arm, T.H.E Second
    Company, is a name synonymous with ground-breaking contemporary dance of the
    highest quality and artistry.

    T.H.E has become a household name in Singapore and the region, having performed
    at major local arts festivals and prestigious international festivals such as the Les
    Hivernales festival 2012 in Avignon, France; SIDance Festival 2013 in South Korea,
    Auckland Arts Festival (New Creation Commission) 2016 in New Zealand, Yokohama
    Dance Collection at TPAM 2016, Japan, and most recently, the Niigata International
    Dance Festival 2017, presented by the City of Niigata, among others. Driven by a
    desire to create an inclusive and nurturing platform for local and regional dance
    artists, they initiated the very first annual Singapore contemporary dance festival
    CONTACT in 2010. With their unique brand of highly physical and kinetic works,
    T.H.E digs deep into the universal human experience. At the heart of their works lie
    a connection with heritage and our collective history as Singaporeans, which have
    garnered recognition as local masterpieces and international accolades alike.

    T.H.E Dance Company is supported by the National Arts Council under the Major Company
    Scheme for the period from 1 April 2017 to 31 March 2020.

6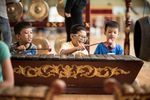 Creative Team

                Kuik Swee Boon (Singapore/Malaysia)
                Artistic Director & Choreographer

                Founder and Artistic Director of T.H.E Dance
                Company and the M1 CONTACT Contemporary
                Dance Festival (Singapore); Co-Artistic Director
                of Malaysia's D'MOTION International Dance
                Festival 2013 – 2015. Kuik was the first Asian
                principal male dancer with Spain's Compañia
                Nacional de Danza (CND) from 2002–2007.
                During his career with CND, he worked
                mainly with Nacho Duato and renowned
                choreographers like Jiří Kylian, Mats Ek, Ohad
                Naharin and Wim Vandekeybus. Prior to joining
                the CND, he began his dance career in 1990
                with the Singapore People's Association Dance
                Company and Singapore Dance Theatre.

                Kuik's exceptional artistry led him to receive a
                nomination in 2003 for the Benois De La Danse
                Award. In 2007, he was awarded the Young Artist
                Award from National Arts Council of Singapore
                (NAC). He founded T.H.E Dance Company in
                September 2008. Since its establishment, T.H.E
                has quickly ascended to become a well-known
                company in Singapore and Asia. His critically
                acclaimed works include Silence (2007), As It
                Fades (2011), collaboration works Re:OK...BUT!
                (2011), and Above 40 (2015), all of which were
                recognised as one of the best shows of their
                respective years. Kuik's works have also toured
                to prestigious international festivals, such as Les
                Hivernales Festival in Avignon, France where they
                performed the festival-closing event.

                                                                      7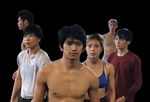 Wang Yujun (Taiwan)
    Music Director, Composer and Live Performer

    Born in Kaohsiung, Wang Yujun is a graduate
    of the Applied Drama and Theater Department
    of the National Taiwan University of Arts. She
    currently works as a music composer and singer.

    Keen on interdisciplinary exploration, she has
    developed a stereoscopic approach to shaping
    the sound of music. Her practice draws upon
    observations of everyday life and ordinary
    people, transmuting mundane and fleeting
    impressions into a sonic documentation of
    complex emotional shades. Wang's passion
    towards her craft is reflected in the indescribable
    moments of beauty that she shares through her
    works, whether with the theatre or black box
    audience, or in composing solo, or endlessly
    refining each note with her band. Wang looks
    forward to making music in various corners of
    the world, recording vibrations that are native
    to the local atmosphere and their rhythms of
    life, hopefully uncovering through indigenous
    poems and songs, new ways to bring cultures
    into dialogue with one another.

    Wang's published works include: concept EP
    Concave《凹》, concept album The tracks on the
    Beach 《沙滩上的脚印》, and a collaboration with
    TIMEr Band, Abandoned Garden《颓圮花园》.
    Other recording projects include The Birth《初
    生》, The Day of Growing Up《长大的那一天》
    and La Disparition《消失—神木下的梦》, which
    was featured in the soundtrack of Flying Group
    Theatre's production A Sleep and a Forgetting
    《一睡一醒之间》, among other compilations.

8
Adrian Tan (Singapore)
Lighting Designer

Since graduating from LASALLE College of The Arts
in 2006, Adrian Tan has been designing shows for
the local and international arts scene. His work spans
a wide spectrum, including the performing arts and
outdoor light installations.

He has worked with most major theatre and dance
companies in Singapore, creating designs and spaces
for operas, dance productions and experimental works
produced by companies like Singapore Lyric Opera,
Singapore Dance Theatre, T.H.E Dance Company, W!ld
Rice, The Necessary Stage and Esplanade – Theatres
on the Bay. Several of his works have received theatre
awards, including shows like Monkey Goes West and
Another Country by W!ld Rice, A Cage Goes In Search
Of a Bird by A Group Of People, BITCH for M1 Fringe
Festival, and Dark Room, which was commissioned by
Esplanade as part of The Studios.

Loo An Ni (Singapore)
Costume Designer

Loo An Ni is fascinated with the tactility of objects
and spaces. This brought her into theatre where
the possibilities are limitless. She has taken various
roles in costuming, from design and construction to
wardrobe management.

Her costume design credits include Nine Songs
(Siong Leng Musical Association), Returning (asst.
design, SIFA 2015 commission), The Mazu Chronicle
(asst. design, The Arts Fission Company), Teochew
Festival 2014 Gala Dinner Performance (Teochew
Poit Ip Huay Kwan), and Huayi – Chinese Festival of
Arts 2018 commission, Cut Kafka! by T.H.E Dance
Company and Nine Years Theatre.

                                                         9
Performers

                  Anthea Seah (Singapore)
                  Assistant to Artistic Director and Dance Artist
                  Movement Instructor

                  Anthea Seah trained in Chinese dance, street, jazz and
                  contemporary dance. She graduated with a BA(Hons)
                  Dance degree from LASALLE College of the Arts in
                  2015, where she worked with local artists Albert Tiong,
                  Melissa Quek and Susan Yeung, and international
                  artists Marie-Gabrielle Rotie, Akiko Kitamura (Leni-
                  Basso) and Wu Yi-San (Cloud Gate Dance Theatre,
                  CCDC). She was a member of T.H.E Second Company
                  before joining T.H.E Dance Company in April 2015, and
                  has been involved in projects with semi-professional
                  collective, Sigma. Currently a professional dancer with
                  the principal company, Seah was appointed Assistant
                  to the Artistic Director in August 2017.

                  Brandon Khoo (Malaysia)
                  Dance Artist

                  Brandon Khoo began his training in Chinese dance at
                  Soka Gakkai Malaysia Association at age 13. He joined
                  the Nanyang Academy of Fine Arts' (NAFA) Diploma
                  in Dance Programme in 2012, and was a recipient of
                  the NAFA scholarship in 2014 and 2015. As a student
                  dancer he participated in a work choreographed by
                  Viv Phua Mui Ling, which won the Gold Medal at the
                  Asia Youth Dance Festival 2013 in Hong Kong. Khoo
                  graduated from NAFA in 2015 and joined T.H.E Dance
                  Company in July 2015.

10
Billy Keohavong (Australia)
Dance Artist and Movement Instructor

Born in Australia, Billy Keohavong graduated on
scholarship from Ev and Bow Full Time Training
Centre in 2012, and New Zealand School of Dance
in 2015. Starting out as a hip hop dancer specialising
in dancehall and house, he majored in contemporary
dance while at school. Credits include Legs on the
Wall, M1 CONTACT Festival 2015 in Singapore, Dance
Academy Season 3, Channel 7's Today Show, Tempo
Dance Festival Auckland, World of Wearable Art
Wellington, Mercedes-Bens Fashion Festival Sydney
and World Supremacy Battlegrounds. Artists he has
worked with include Ross McCormack, Ursula Robb,
Michael Parmenter, Doughlas Wright, Malia Johnston,
Eden Muholland, Sarah Boulter, Sarah Foster, Kathyrn
Puie and Victoria Colombus. Keohavong joined T.H.E
Dance Company in February 2016.

Lynette Lim (Singapore)
Dance Artist

Lynette Lim started ballet at a young age, completing
the Royal Academy of Dance grade examinations.
She trained under Zaki Ahmad and Zaini Tahir at St.
Andrews Junior College and NUS Dance Ensemble,
respectively, and has participated in productions
and competitions with the Ensemble both locally
and overseas. A member of T.H.E Second Company
since 2010, Lim has performed in its annual liTHE
showcases and the M1 CONTACT Contemporary
Dance Festival. Prior to joining T.H.E Dance Company
in July 2017, Lim was based in Taiwan and worked
with HORSE Dance Theatre. She also completed her
training as a certified pilates instructor.

                                                         11
Ng Zu You (Singapore)
     Dance Artist

     Ng Zu You started dancing at the age of 13,
     training in classical Chinese and folk dance with the
     Singapore Hokkien Huay Kuan Dance Troupe (now
     known as Singapore Chinese Dance Theatre), under
     the tutelage of Lim Moi Kim. He holds a diploma in
     dance from LASALLE College of the Arts, Singapore,
     and in 2017, graduated from the Taipei National
     University of Arts (TNUA) with a degree in dance. He
     has worked with choreographers such as Lim Moi
     Kim, Neo Jenny, Albert Tiong, Jeffrey Tan, Cheng
     Hsienfa and Zhang Xiao-Xiong. Ng joined T.H.E
     Dance Company in July 2017.

     Klievert Jon Mendoza (Philippines)
     Apprentice Dancer

     A graduate of the Philippines High School for the
     Arts where he received the Outstanding Student
     Artist Award in 2015, and the Nanyang Academy of
     Fine Arts' (NAFA) Diploma in Dance Programme on
     scholarship from the Ministry of Education, Klievert
     Jon Mendoza was the first Filipino to compete in
     the Youth America Grand Prix 2018, the world's
     largest international student dance competition.
     At age 17, he was awarded the Gold Medal in the
     pre-professional category of the 2014 Concours
     International De Danse Classique De Grasse in Paris,
     France. He was part of NAFA's dance performance at
     the Opening Ceremony of 8th ASEAN Para Games in
     Singapore. Mendoza joined T.H.E Dance Company as
     an apprentice dancer in 2018.

12
THANK YOU FOR YOUR SUPPORT!
The continued partnership and support of sponsors and donors is critical to our work
and makes it possible for us to benefit even more people.

We extend our heartfelt thanks to our arts partner, sponsors and donors of 2017/18
for their belief in our mission and their generous support.

ARTS BENEFACTOR
Patek Philippe

ARTS PARTNER
Gold Roast Food Industry Pte Ltd (Viz Branz)

SPONSORS
Allen & Overy LLP                              SBBS Management Pte Ltd
Bowen Enterprises Pte Ltd                      Singapore Press Holdings Limited
Capitol Optical Company (Pte) Ltd              The Analog Vault
Carl Zeiss Pte Ltd                             Tridente Automobili Pte Ltd (Maserati)
CLS International (1993) Pte Ltd               ViewQwest Pte Ltd
EFG Bank Ltd
ELO Water Pte Ltd                              DONORS
Embassy of Israel                              Anonymous
Field Catering & Supplies Pte Ltd              ABS Benchmarks Administration Co Pte Ltd
  (Polar Water)                                Adone Image
Goethe-Institut Singapore                      Agape Foundation Singapore
Hong Leong Foundation                          Agnes Lim
JCCI Singapore Foundation Limited              Allan Cheng
  (Japanese Chamber of Commerce &              Alvin De Souza
  Industry Singapore)                          Anwar Shaikh
Keppel Corporation Limited                     Atek Engineering Pte Ltd
Kwan Im Thong Hood Cho Temple                  Benson Puah
Lam Soon Singapore                             Celine Samuel Orefici
LCH Lockton Pte Ltd                            Chandramouli Krishnamurthy
LianBee-Jeco Pte Ltd (Braun Büffel)            China Life Insurance (Singapore)
Medical Aesthetics Holding (NOVU Clinic)       Choo Chiau Beng
Mitsubishi Corporation                         Christel Hon
Myrna Susan Thomas                             Chye Thiam Maintenance Pte Ltd
On Cheong Jewellery                            Co Nut Ink Pte Ltd
Richemont Luxury (Van Cleef & Arpels)          Credit Suisse AG
DONORS
David Liao                               NutraCeutical Ingredients Pte Ltd
Drtec Pte Ltd                            PetroChina International (Singapore) Pte Ltd
EBX Singapore Pte Ltd                    Pierre Andre Jacques Lorinet
Esplanade Super AMS                      Poh Choon Ann
Eunice Yap                               Preetha Pillai
Farid Bin Baharuddin                     Ravindran s/o Sivalingam
FoodXervices Inc Pte Ltd                 Rosa Daniel
Fun Siew Leng                            Rush-Me-Not Art Studio Pte Ltd
Gladys Lau                               Falak & Sakina Y. Kagda
Hanif Moez Nomanbhoy                     Shabbir H Hassanbhai
Herman Ong                               Simon Lam Chun Kai
Hsieh Fu Hua                             Soup Restaurant Group Limited
Jennifer Lee                             T.E. Engineering & Trading
Jerusha Tan                              Tan Chee Weei
JYD Design Pte Ltd                       Tan Chin Tuan Foundation
Keboola Singapore Pte Ltd                Tan Wei Peng
KV Aiyappan                              Teo Chen Wei Terence
Kok Tse Wei                              The Travel Corporation (2011) Pte Ltd
Lee Mun Ping                             Trailblazer Foundation Ltd
Lee Tzu Yang                             Union Energy Corporation Pte Ltd
Legacy                                   USC Solutions Pte Ltd
Leon Angelique Boh Yin                   Vemala Rajamanickam
Liau Siew Kien                           William & Mavis Tok
Lim Ying Hao                             Yeoh Wee Yeong
Linda Lee                                Yvonne Tham
Linda Soo-Tan                            陈子娟
Marian Koh

TOTE BOARD FAMILY
Esplanade's Community Programmes are supported by Tote Board Family, comprising Tote
Board, Singapore Pools and Singapore Turf Club.

                                                   Your contribution* helps make a difference.
                                                   On behalf of the community we serve, thank
                                                   you! Find out how you too can make a
                                                   difference through the arts at Esplanade.
                                                   Email us at donations@esplanade.com or
                                                   call 6828 8321 to speak with us. Find out
                                                   more at www.esplanade.com/donations

                                                   *Your donation is 250% tax deductible, as
                                                    Esplanade is a charity and an Institution of
                                                    a Public Character.
Watch a powerful solo by Indonesian's rising dance artist Rianto, which marries
                 contemporary dance, classical Javanese dance and lengger, a traditional
                cross-gender dance from Central Java, in which he has trained since young.
                                                          (1hr, no intermission)

                       $30 Concession for students, NSFs and seniors: $20
                 BOOK NOW! www.esplanade.com/dansfestival

Esplanade is a charity and not-for-profit organisation.               www.esplanade.com      EsplanadeSG
Help us bring the joy and inspiration of the arts to
different communities, including the underserved.                     EsplanadeSingapore
                                                                      #esplanade #mydurian
Tickets from $40
                 BOOK NOW! www.esplanade.com/dansfestival

Esplanade is a charity and not-for-profit organisation.   www.esplanade.com      EsplanadeSG
Help us bring the joy and inspiration of the arts to
different communities, including the underserved.         EsplanadeSingapore
                                                          #esplanade #mydurian
9 Oct Tue        10 Oct Wed    11 Oct Thu      12 Oct Fri         13

                         Stunning
                         productions
                         take
                         CENTRESTAGE
                                            Until the Lions
                                            Akram Khan Company                                               Ned
                                            8pm / Theatre                                                    Sat 8

                                                                                          Invisible Habitude
                                                                                          T.H.E Dance Compan
                                                                                          Thu 8pm, Fri 10.30pm
                         SHIFT                                                            / Outdoor Theatre
                         your notions
                         of dance

                                                                                          xhe
              TICKETED

                                                                                          Daniel Kok & Miho Sh
                                                                                          7pm – 12mn* / Annex

FESTIVAL
   CALENDAR

                         NEXT
                         GENERATION

                                                                                          Masterclass:
                                                                                          FirstLady, Lilstar,
                         WORKSHOPS &                                                      Younggreen          Mast
                         MASTERCLASSES                                                    (Lock'N'lol)        Lip J
                                                                                          6.30pm             6.30p
                                                                                          / Rehearsal Studio / Reh

                                        Wrestling Dance
                                        Workshop
                                        Karol Tymiński                                    Masterclass:
                                                                                          Apple Yang and
                                        6 Oct 2018, Sat, 6pm                              Abby Gou (Sinostage)
                                        / Recital Studio                                  9pm / Rehearsal Studio

                                                                                          Reamker in Motion
                                                                                          Sophiline Arts Ensemb
                         RASAS –                                                          Fri 6.45pm & 8pm, Sa
                                                                                          Sun 6.15pm & 8pm /
                         traditional
                         dances from
                         Asia
                                                                        Kathak
                                                                        Apsaras Arts
                                                                        6.45pm & 7.45pm
                                                                        / Concourse

                                                                                                             K Po
                                                                                                             CJ Sc
              FREE

                                                                                                             Perfo
                                                                                                             7.45p
                         WHAT'S                                                                              Hip H
                                                                                          Salsa              Danz
                         YOUR MOVE?                                                       ACTFA              9.30p
                                                                                          7.15pm             Sixte
                                                                                          Tango              Chal
                                                                                          ACTFA              Show
                                                                                          9pm                10.45

                                                                                                          The Edg

                         MORE da:ns
                         EVENTS
3 Oct Sat         14 Oct Sun                 15 Oct Mon     16 Oct Tue     17 Oct Wed         18 Oct Thu     19 Oct Fri        20 Oct Sat         21 Oct Sun

derlands Dans Theater 1                                                                                    International Stars of Ballet
8pm, Sun 5pm / Theatre                                                                                     8pm / Theatre

es
ny
m

               xhe
               Daniel Kok & Miho Shimizu                  Medium                                           AH | HA
himizu         2pm – 7pm* / Annexe Studio                 Rianto                                           Lisbeth Gruwez | Voetvolk
xe Studio      (*audience may arrive at any time)         8pm / Theatre Studio                             8pm / Theatre Studio

                Cipher/Decipher
                LASALLE College of the Arts
                Sat 2pm, Sun 6pm
                / Recital Studio

                The Third Space
                Nanyang Academy                                                                            Joy
                of Fine Arts                                                                               Joshua Monten
                Sat 6pm, Sun 2pm                                                                           Fri 3pm, Sat 5pm
                / Recital Studio                                                                           / Recital Studio

 terclass:      Masterclass
J               with NDT1
pm             9am
hearsal Studio / Rehearsal Studio

                Workshop:
                Intro to Cambodian                                       Masterclass                                             Workshop: Intro to Traditional
                Classical Dance                                          with Lisbeth                                            Javanese Dance
                Sophiline Arts Ensemble                                  Gruwez                                                  Soerya Soemirat Mangkunegaran
                1.30pm                                                   6pm                                                     Royal Palace
                / Rehearsal Studio                                       / Rehearsal Studio                                      10am / Rehearsal Studio

 n                                                                                                         Bharatayuddha in Motion
 ble                                                                                                       Soerya Soemirat Mangkunegaran Royal Palace
at 7pm & 8.45pm,                                                                                           Fri & Sat 7pm & 8.45pm, Sun 6.15pm & 8pm
  Outdoor Theatre                                                                                          / Outdoor Theatre

      Dances of the                                                      Javanese Traditional
      Kelabit Highlands                    Celestial Dances              Dances                                              Bharatanatyam
      Mupun Tauh Troupe                    of Cambodia                   Soerya Soemirat Mangkunegaran                       Omkar Arts
      6.15pm (Fri & Sat),                  Sophiline Arts Ensemble       Royal Palace                                        6.15pm (Sat only),
      7.15pm & 8.15pm                      6.45pm & 7.45pm               6.45pm & 7.45pm                                     7.15pm & 8.15pm
      / Concourse                          / Concourse                   / Concourse                                         / Concourse

op
chool of
orming Arts
 pm             Viennese Waltz
Hop             The DanceSport                                                                                               Flamenco         Bollywood
z People        Academy                                                                                    Lindy Hop         RBSDC            SAHERISM
pm              7pm                                                                                        Jazz Inc          7.45pm           7pm
een da:ns       Jive                                                                                       7.45pm            Classical        Bhangra
llenge          The DanceSport                                                                             Street Dance      Spanish          SherePunjab
wcase           Academy                                                                                    Jazz Inc          RBSDC            Bhangra
5pm             8.45pm                                                                                     9.30pm            9.30pm           8.45pm

ge (Waterfront)                                                                                                           The Edge (Waterfront)

           Shall We Dance?                                                                                                               Shall We Dance?
           6.15pm & 7.15pm                                                                                                               6.15pm & 7.15pm
           / Various locations                                                                                                           / Various locations
Information correct at time of print.

Esplanade is a charity and not-for-profit organisation.   www.esplanade.com      EsplanadeSG
Help us bring the joy and inspiration of the arts to
different communities, including the underserved.         EsplanadeSingapore
                                                          #esplanade #mydurian