DISCOVER LONDON'S WILDLIFE - LONDON BIRD CLUB A section of The London Natural History Society
Page content transcription
If your browser does not render page correctly, please read the page content below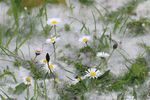 DISCOVER LONDON'S WILDLIFE

                                                   1

                                                                         LONDON BIRD CLUB
                                                                         A section of The London Natural
London Natural History Society                                           History Society
                                 #londonbirds
                                 @londonbirdclub                         Version: Jan 2019
londonbirdclub                   @LNHSoc               www.lnhs.org.uk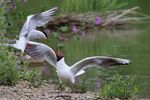 CONTENTS

PART 01 London Bird Club Talks

PART 02 London Natural History Society Programme

PART 03 Events from other London wildlife organisations

London Wetland Centre, Barnes
                                                 LONDON BIRD CLUB
                                                 A section of the London Natural
                                                 History Society
                                                                                   2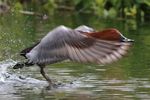 INTRODUCTION TO THIS PACK
 London is one of the greatest capital cities in the world. What is less well known is that it is also one of
 the best places in the world to enjoy wildlife, and to acquire the skills of a naturalist and wildlife
 photographer. A large and varied network of reserves and some of the best wildlife-visitor infrastructure
 in the world, means that London is a surprisingly good destination for wildlife photographers, naturalists
 and tourists.

 The presence of a number of local natural history clubs and societies who organise field meetings led by
 outstanding all-round naturalists means it is also probably unmatched in the potential it offers for
 people to build their skills as naturalists. Furthermore, London has a long history of having some of the
 world's pre-eminent scientific and biological institutions, together with smaller local societies also with
 long histories staging public talks ranging from cutting edge science to discovering wildlife in your
 backyard. London is amazing for enjoying wildlife and for developing field skills. For tourism companies,
 London is attractive with its high density of affluent travellers with an interest in wildlife.

 Some of London's wildlife societies also run day trips from central London, within a 3 hour drive radius.
 These are run at cost allowing people to have inexpensive guided wildlife tours to explore a variety of
 habitats in superb nature reserves further afield from London.

 This pack was developed primarily to share details of the talks programme of the London Bird Club, a
 section of the London Natural History Society. However, it also covers events from other LNHS sections
 and other organisations that are of interest to wildlife enthusiasts.
                                                                                LONDON BIRD CLUB
                                                                                A section of The London Natural
#londonbirds                                                                    History Society
                                        londonbirdclub
                                                                                                                  3

PART 01: LONDON BIRD CLUB TALKS PROGRAMME
                        AUTUMN 2018-SPRING 2019

LBC talks are at: Burgh House, New End Square, Hampstead, London, NW3 1LT.
Open to all. FREE admission sponsored by John Beaufoy Publishing.

                                                  LONDON BIRD CLUB
                                                  A section of The London Natural
                                                  History Society
                                                                                    4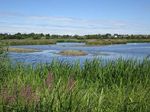 LBC TALKS SUMMARY: SEP 2018 TO APR 2019
1   Wed 19 Sep 2018 Ralph & Belinda Todd: Return of the Ospreys
2   Tue 30 Oct 2018   Tony Thorne: Birds and Wildlife of Guyana

                      John Beaufoy, Myles Archibald & Pippa Jacks:
3   Tue 13 Nov 2018
                      Wildlife Publishing: An Insider's View

                      Rick and Elis Simpson
4   Tue 22 Jan 2019
                      New Moon on the Wane -The Curse of the Curlews

5   Thu 21 Feb 2019   Steve Piotrowski: Gull Identification and Behaviour

6   Tue 12 Mar 2019   Mathew Frith: Managing London for Birds and Wildlife
7   Fri 12 Apr 2019   Jackie Garner: Birds in Art
                      (joint event with MBS. Not at Burgh House)

                                                                            LONDON BIRD CLUB
                                                                            A section of The London Natural
                                                                            History Society
                                                                                                              5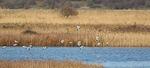 RETURN OF THE OSPREYS
                           Ralph & Brenda Todd
                           Ralph and Brenda Todd have travelled extensively in the UK, Europe, Central Asia,
                           North America, Africa, China, Argentina, Ecuador, Antarctica and the Galapagos in
                           search of and photographing birds and wildlife. For 45 years they have been
                           actively involved with the Royal Society for the Protection of Birds, being founder
                           members of three local members' groups .

 The talk is based on many separate weeks as
 volunteer wardens at the famous RSPB Scottish
 reserve at Loch Garten, in the shadow of the
 Cairngorms. This talk tells the history, changes
 and developing story, through a typical
 volunteer's week, of the ospreys returning to
 Scotland as a breeding bird, the protection
 they have been afforded, some of the
 conservation issues surrounding them plus
 some of the beautiful habitats, scenery and
 wildlife within striking distance of the reserve.

Wednesday 19 September 2018 at 7pm                   (doors open
at 6.30)
Burgh House, New End Square, Hampstead, London, NW3 1LT                         LONDON BIRD CLUB
Open to all. £2 fee at door. Free for under-18s and students.                   A section of The London Natural
                                                                                History Society
                                                                                                                  6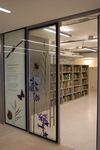 THE BIRDS AND WILDLIFE OF GUYANA
                            Tony Thorne
                            Tony is Managing Director of Wilderness Explorers which was the official tour
                            operator partner of the USAID funded project to develop birding tourism in
                            Guyana. Tony represents Guyana annually at the British Birdwatching Fair
                            where he delivers a lecture on the birds and wildlife of the country. Tony has
                            a passion for using tourism to support grass-roots indigenous sustainability and
                            conservation and been instrumental in assisting numerous Amerindian
                            communities develop tourism products.

As part of the Guiana Shield the
country is not only remote and barely
explored but it is home to healthy
populations of species that
threatened in other countries. The
talk will explore some of the 850+
species of the rare, endangered,
colourful and magnificent birds and
the range of mammals that can be
seen whilst out birdwatching. From
rainforest and savannah to the
amazing Kaieteur Falls and the
coastal forest. With a country the
size of Britain and 87% covered in
forest it is a birders and wildlife
enthusiasts' dream come true.

Tuesday 30 October 2018 at 7pm                (doors open at 6.30)               LONDON BIRD CLUB
Burgh House, New End Square, Hampstead, London, NW3 1LT                          A section of The London Natural
Open to all. £2 fee at door. Free for under-18s and students.                    History Society
                                                                                                              7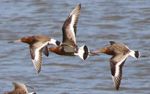 WILDLIFE PUBLISHING: AN INSIDER'S VIEW
Wildlife publishing has many genres from art books, nature writing to field guides and family monographs.
Wildlife publishing is constantly evolving to keep up with changing consumer demands, new discoveries in
science and improvements in photography. What books sell? How do publishers find their photographers and
writers? How should you pitch an idea? Why is wildlife publishing in the print media proving so resilient? This
event is a chance to have your questions answered and gain an insight into some of the stories behind the
books. A chance to meet two of the most influential wildlife publishers in the world who will make individual
presentations followed by a panel discussion and an audience Q&A.

           John Beaufoy John Beaufoy founded his eponymous
           publishing company in 2008 after 30 years working in corporate
           publishing, including 20 years as MD of New Holland. John
           Beaufoy Publishing specialises in books about natural history
           and travel, and has 150 titles in print, focusing on the Indian sub-
           continent, Southeast Asia and Australia.

           Myles Archibald is the Publisher of Collins Natural
           History, one of the longest established and biggest international
           publishers of natural history. Besides benchmark series such as
           the Collins New Naturalist Series, they have also published the
           leading field guides to birds and other wildlife in Britain, Europe
           and the rest of the World.

            Pippa Jacks (Moderator) is Group Editor at Travel Trade Gazette (TTG Media) - a leading tourism
            industry publisher – where she oversees several magazines and conferences. She is an RSPB volunteer and
            committee member of the LBC. She frequently joins press trips to wildlife destinations, and writes about
            eco-tourism, wildlife travel and sustainability wherever she can.
                                                                                          LONDON BIRD CLUB
Tuesday 13 November 2018 at 7pm                       (doors open                         A section of The London Natural
at 6.30)                                                                                  History Society
Burgh House, New End Square, Hampstead, London, NW3 1LT
Open to all. £2 fee at door. Free for under-18s and students.                                                               8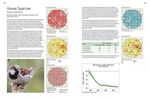 NEW MOON ON THE WANE – THE CURSE OF THE
 CURLEWS   Rick & Elis Simpson
           Rick and Elis are a husband and wife team who dedicate their lives to
                           promoting wader conservation. Rick is a lifelong birder, writer and artist and
                           worked for some time as a bird guide in the UK, Spain and Brazil. Elis is a keen
                           photographer whose main interest is birds and wildlife in general. They
                           founded Wader Quest a non-profit, entirely voluntary, charity dedicated to
                           raising awareness about the problems that waders face across the world and
                           to raising funds to support the Community Wader Conservation projects that
                           protect them.

Curlew species are declining across the
world.    Two of them, the Eskimo and
Slender-billed Curlew are probably already
extinct. The Eurasian Curlew, evocative of
coastal estuaries and marshes has seen its
population in the UK fall precipitously, to
almost half. The UK holds a third of
Europe's breeding population. This talk
looks at why curlew populations are falling
and talks about each of the species in the
genus Numenius drawing on the personal
experience of the authors who have
travelled around the world to study waders.
Tuesday 22 January 2019 at 7pm              (doors open at 6.00pm for LBC
AGM at 6.30pm. Burgh House, New End Square, Hampstead, London, NW3 1LT
Talk will start at 7pm after AGM.)
From Jan 2019, all LBC Talks have FREE admission sponsored by John Beaufoy
Publishing.
                                                       LONDON BIRD CLUB
                                                       A section of The London Natural
                                                       History Society
                                                                                                              9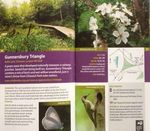 GULL IDENTIFICATION AND BEHAVIOUR
                        Steve Piotrowski
                        Steve is a general naturalist and experienced birder. Author of the recently published 'Birds
                        of Suffolk', co-author of 'The Butterflies of Suffolk' and a Principal Recorder during recent
                        'Dragonfly Atlas' fieldwork. A founder member of Landguard Bird Observatory (1982) and
                        Waveney Bird Club (2006). He specialises in bird migration and holds a BTO bird-ringing
                        'Trainer' permit. He works as an associated tutor for the Field Studies Council and British
                        Trust for Ornithology and is ornithological advisor for Suffolk Wildlife Trust.

 The first part looks at the identification of
 gulls. Especially the challenge of separating
 Caspian, Yellow-legged & Armenian Gull in the
 'Herring Gull complex'. Also, the Lesser Black-
 backed Gull complex (Baltic & Heuglin's). The
 multiple age classes in the larger 'white-
 headed' gulls present a challenge to birders
 which you love or hate. Steve takes you
 through the latest developments in field
 identification. Gulls are also fascinating,
 intelligent birds whose amazing migratory
 patterns have begun to unfold in recent years
 thanks to ringing, leg tagging and satellite
 tracking. Learn how the gulls in your park may
 have been on foraging visits to Scandinavia,
 Germany, France, etc., true citizens of the EU.
Thursday 21 February 2019 at 7pm               (doors open at 6.30)
Burgh House, New End Square, Hampstead, London, NW3 1LT
Open to all. FREE admission sponsored by John Beaufoy Publishing.
                                                                                     LONDON BIRD CLUB
                                                                                     A section of The London Natural
                                                                                     History Society

                                                                                                                        10
MANAGING LONDON FOR BIRDS & OTHER WILDLIFE
                      Mathew Frith
                      Mathew is Director of Conservation, London Wildlife Trust and has nearly 30 years'
                      experience of land management policy and practice in urban nature conservation with
                      voluntary organisations and public bodies, including the London Ecology Unit, English
                      Nature and Peabody. He has managed nature reserves, and developed policies to
                      advocate the protection, creation and promotion of natural green spaces, and co-
                      founded Neighbourhoods Green in 2003. He has a particular interest in the relationship
                      between nature and society in towns and cities, which underpins London Wildlife Trust's
                      work in the face of a rapidly growing capital. www.wildlondon.org.uk @WildLondon

 The talk will provide an overview of the London
 Wildlife Trust's work on birds over the years. This
 will include Woodberry Wetlands which is a flagship
 reserve as it provided a bird rich habitat in a part of
 London which has a high density of housing as well
 as the recently opened Walthamstow Wetlands, the
 largest urban wetland reserve in Europe. The talk
 will also cover policy-based work on some of
 London's other birds in the spotlight such as Black
 Redstart & Ring-necked parakeet as well as the
 Trust's broader citizen science campaigns such as
 Kestrel Count and Owl Prowl.
Tue 12 March 2019 at 7pm            (doors open at
6.30)
Burgh House, New End Square, Hampstead, London,                                    LONDON BIRD CLUB
NW3 1LT                                                                            A section of The London Natural
Open to all. FREE admission sponsored by John Beaufoy                              History Society
Publishing.
                                                                                                               11
BIRDS IN ART
                         Jackie Garner
                         Jackie Garner is a professional wildlife artist with her work held in collections in
                         Norway, South Africa, Trinidad and Australia, and has been shown on BBC television.
                         She is the author and main illustrator of The Wildlife Artist's Handbook (The Crowood
                         Press, 2013). Jackie originally concentrated solely on British wildlife art, but four
                         weeks in the Falkland Islands in 2005 led to a reputation for penguin paintings. In
                         2008 she spent six weeks on a research trip in Egypt which will be the basis of
                         illustrations for a book on the wildlife art of ancient Egypt.

In this talk Jackie will discuss the different
mediums in which she paints (acrylic,
watercolours, pencil sketches) and provide an
insight into the behind the scenes work on a
number of paintings, mainly on birds but also a
few other animals and plants. The first part of
the talk is about how wildlife art has changed
through the years and how it relates to wildlife
conservation. The second part is about her own
work, the practicalities of creating images
inspired by the natural world and the importance
of fieldwork.
Fri 12 April 2019 at 7.15pm (doors open at 7.00pm)
Gospel Oak Methodist Church. Agincourt Road, NW3 2NT. (Entrance in Lisburne Road.
Entrance charge of £5 (£3 for MBS or LNHS members). Open to all.
Note that this joint event is not at the usual LBC venue of Burgh House. Also note
that the MBS entrance fees structure will apply and LNHS members who are not MBS        LONDON BIRD CLUB
members can pay £3.                                                                     A section of The London Natural
Joint event with the Marylebone Birdwatching Society www.birdsmbs.org.uk                History Society
                                                                                                                  12
Burgh House
                      New End Square, Hampstead, London NW3 1LT.
For the London Bird Club talks which start at 7pm, the doors open
at 6.30pm. For the talks, it is open on all week days.

However, for visiting Burgh House and the Museum, opening times are
12pm - 5pm from Wednesday to Friday and Sunday. Closed on
Saturday.

The lovely Burgh House, the venue for the LBC Talks is just a few
minutes walk from Hampstead tube station on the Northern Line (not
Hampstead Heath - that's the nearby Overground station).

Hampstead is a delightful village which can be explored with a lot of
cafes. The Heath is just minutes away from Burgh House and can be
explored in a mini nature walk.
                                                        Right panel:
                                                        Burgh House

 Left Panel: Hampstead
                                                                        13
ADVANCE NOTICE: LONDON BIRD CLUB TALKS
                 SEPTEMBER 2019 TO MARCH 2020

                                          LONDON BIRD CLUB
                                          A section of The London Natural
                                          History Society
Ticket Sponsor

                                                                            14
BIRDS, MAMMALS & BUTTERFLIES OF BORNEO
                                 The Bornean rainforest has the highest diversity of plant and insect life in
                                 the world. Quentin will talk on 'Hornbills, Orangutans and Elephants'. He
                                 will also offer guidance on how to maximise the wildlife viewing on a visit
                                 to this large tropical island. Borneo is home to around 1,000 species of
                                 butterfly ranging from the spectacular Birdwings with a wingspan of up to
                                 18cm to the dainty Blues. Honor's talk will be an introduction to the
                                 butterflies of Borneo and will look at representatives of each of the six
                                 Bornean families, with a focus on the most visible species.

Quentin Phillips
Quentin was born on the island of Borneo in
Sabah, Malaysia and has spent many years
exploring and photographing the varied wildlife.
Quentin has written popular field guides to the
birds and mammals.

Honor Phillips
Honor is the author of a Field Guide to the
Butterflies  of   Borneo,   illustrated  with
photographs taken in the wild on her journeys
around Borneo.

                   Tuesday 17 September 2019 at 7pm                               LONDON BIRD CLUB
                   Doors open at 6.30pm.                                          A section of The London Natural
                   Burgh House, New End Square, Hampstead,                        History Society
                   London, NW3 1LT
                   Open to all. FREE admission sponsored by John
                   Beaufoy Publishing.
                                                                                                              15
WHEN A SPARROW IS NOT A SPARROW, THE
  INTRIGUING DUNNOCK
                       The talk looks at the intriguing life of the often overlooked but common bird known
                       as the Dunnock along with a host of other sometimes misleading and confusing
                       names. The Dunnock also gained fame in a study that showed how males engage in
                       cloacal pecking to render void a prior mating attempt by a rival suitor. As a declining
                       species, the talk will look at its physiology and ecological requirements across its
                       geographical range and look how its behaviour, food sources and association with
                       people has both positive and negative effects on its population.

Tony Wileman
Tony Wileman is a trained ecologist working
for the London Wildlife Trust with over 25
years experience in nature conservation. His
interest in birds spans 37 years and he has
travelled to five continents watching and
recording them. He has a particular interest
in species to species and habitat
interactions and is passionate about
ensuring wildlife in all its forms obtains a
voice for its preservation.

                  Wednesday 16 October 2019 at 7pm                                 LONDON BIRD CLUB
                  Doors open at 6.30pm.                                            A section of The London Natural
                  Burgh House, New End Square, Hampstead,                          History Society
                  London, NW3 1LT
                  Open to all. FREE Admission sponsored by John
                  Beaufoy Publishing.
                                                                                                               16
UNRAVELLING BIRD MIGRATION
                       Rob Sheldon
                       Rob Sheldon has worked in nature conservation for almost 20 years, including 12 years
                       with the Royal Society for the Protection of Birds (RSPB). Since 2013, he has been the
                       Chair of the Ornithological Society of the Middle East, The Caucasus and Central Asia
                       (OSME). Most recently he has worked for the Zoological Society of London (ZSL) as the
                       Director of the King Khalid Wildlife Research Centre (KKWRC) in Saudi Arabia. He now
                       works freelance as a consultant through RDS Conservation.

Migration is one of the wonders of the
natural world. Recent technological
advances has led to some fascinating
insights into the migratory behaviour of
a wide range of species that occur in
the UK and elsewhere. This talk will
draw upon examples of migration from
around the world. It will discuss the
technology that scientists are using
such as satellite tagging that have
unveiled the amazing and hazardous
migratory journeys of iconic species, as
well as discuss some of the challenges
they face.

                  Tuesday 12 November 2019 at 7pm
                  (doors open at 6.00pm for AGM at 6.30pm. Talks
                  commences after AGM)
                  Burgh House, New End Square, Hampstead,                       LONDON BIRD CLUB
                  London, NW3 1LT                                               A section of The London Natural
                  Open to all. FREE admission sponsored by John                 History Society
                  Beaufoy Publishing.
                                                                                                                  17
FILEY BIRD OBSERVATORY: FOUR SEASONS OF DRAMA
                      Mark Pearson
                      Mark is a well known and obsessive Yorkshire coast birder and naturalist whose roles
                      include wildlife guide, ecologist, speaker, writer and educator. He is regularly asked
                      to share his knowledge and enthusiasm via mainstream media for conservation
                      organisations, and delights in spreading the gospel by any means necessary,
                      whether through outreach, education and community engagement or campaigning
                      on local, national and international stages for conservation.

Fasten your seatbelts! Migration never stops at
this east coast hotspot - and neither does Mark
in his pursuit of its wonders. Let him take you
on a whistlestop tour through four seasons of
high drama at his beloved Filey Bird
Observatory. Mark has shone the spotlight on
this idyllic corner of the east coast through his
very popular series of articles in Birdwatch
magazine and Birdguides, his radio and
television contributions (including co-presenting
recent features from Filey with Chris Packham
and for BBC Springwatch with Michaela
Strachan) and his ongoing work celebrating his
remarkable adventures there.

                 Wednesday 22 Jan 2020 at 7pm
                 Doors open at 6.30pm.                                              LONDON BIRD CLUB
                 Burgh House, New End Square, Hampstead, London,                    A section of The London Natural
                 NW3 1LT                                                            History Society
                 Open to all. FREE admission sponsored by John
                 Beaufoy Publishing.
                                                                                                                18
WILD PHILIPPINES
                         Nigel Hicks
                         Nigel Hicks originally trained as a biologist before becoming a professional
                         photographer. He works mainly in travel and tourism, though with a special interest
                         in ecotourism, particularly in Southeast Asia, and most especially in the Philippines.
                         He is a member of the National Geographic Image Collection, the photo agency
                         wing of the USA's prestigious National Geographic Society, and is a Fellow of the
                         British Institute of Professional Photography.

In this talk, Nigel summarises the essence of
his book 'Wild Philippines' (due Summer
2019), concentrating especially on some of
the Philippines' many endemic species,
particularly its birds. Through his talk, he
describes a few of these species, and
outlines both the huge problems faced as a
result of habitat loss and some of the
progress being made by the country's
increasingly     active    and     prominent
conservation movement. Nigel has worked off
and on for around 20 years in the Philippines
and the talk will be richly illustrated with
images of its fauna.

                   Wednesday 11 March 2020 at 7pm                                   LONDON BIRD CLUB
                   Doors open at 6.30pm.                                            A section of The London Natural
                   Burgh House, New End Square, Hampstead,                          History Society
                   London, NW3 1LT
                   Open to all. FREE admission sponsored by John
                   Beaufoy Publishing.
                                                                                                                19
PART 02: THE LNHS PROGRAMME

                    London Natural History Society

                                                     20
Birdwatching with the LNHS
The London Bird Club, a section of the LNHS organise around 25 field meeting a year, averaging one a
fortnight. They are a superb way to learn your birds and learn London's best locations for bird photography.
It is possible to see around 200 species in a year in London which boasts a checklist of 370 species.

                                                                                                           21
LNHS: London Bird Club Events #1
        (Prior booking is not needed for Field Meetings of the LNHS sections. See also the LNHS online programme)

SEPTEMBER 2018
Sat 8 ▪ Tottenham Marshes for Whinchat and other autumn migrants; perhaps Kingfisher and Grey Wagtail. Pete
Lambert. Meet 09:30 at Ferry Lane entrance (TQ 347895). Nearest station Tottenham Hale (Victoria/NR Liverpool
St). AM only. (Toilets.)

Fri 14 ▪ Crayford Marshes for Autumn migrants, Skylark, Corn Bunting, Little Owl and Waders by the Thames.
Donna Zimmer. Joint Walk with RSPB Bexley. Meet Donna Zimmer 10am corner Moat Lane, Slade Green Station. No
facilities and bring lunch. In the unlikely event of cancellation check @LondonBirdClub Twitter on day of walk.

Sat 15 ▪ Alexandra Park for woodland birds, woodpeckers, waterbirds (maybe Kingfisher), possible migrants.
Andrew Peel. Meet 10:00 in the entrance to Wood Green U/g Station (Picc). AM only. (Toilets & cafe).

Wed 19 ▪ TALK Return of the Ospreys. 19:00-20:30. Ralph and Brenda Todd share their amazing story, as volunteer
wardens at the RSPB Scottish reserve at Loch Garten, about the history, conservation work and issues of Ospreys
grand returning to Scotland to breed again. Burgh House, NW3 1LT. Doors open 18:30. £2 entry, free for under 18s
and in full-time education.

Sun 23 ▪ London Wetland Centre. One of Europe's premier urban wetland reserves. Summer birds and other
wildlife. Shailesh Patel. Meet 10:00 outside the visitor centre by Sir Peter Scott statue. Tickets required for non-
members.

OCTOBER 2018
Sun 7 ▪ Crossness for migrants. George Kalli. Meet 10:00 Belvedere Stn (NR Charing Cross). Long half day. Bring
snacks. (No toilets).

Sat 27 ▪ Ruislip Woods NNR for woodland birds and wildfowl. Neil Anderson. Meet 10:00 at bus stop in Reservoir
Road (TQ087892). Nearest station Ruislip (Met/Picc), then H13 to Lido or 331 bus to Ducks Hill Road. Long half day.
(Toilets, cafe & pub!) If the weather forecast is for very wet weather, this walk will be cancelled. Please contact    22
Neil on 020 8578 2464 or 0792 223 2801 for confirmation.
LNHS: London Bird Club Events #2

OCTOBER 2018 cont……
Tue 30 ▪ TALK Birds and Wildlife of Guyana. 19:00-20:30. Tony Thorne will explore some of the 850+ species of
the rare, endangered, colourful and magnificent birds and the range of mammals that can be seen whilst out
birdwatching. Burgh House, NW3 1LT. Doors open 18:30. £2 entry, free for under 18s and in full-time education.

NOVEMBER 2018
Sun 4 ▪ Beddington Farmlands for Tree Sparrow, Green Sandpiper and late migrants. Derek Coleman. Meet 09:30
Hackbridge Station. (NR Victoria). Wellies recommended. AM only. (No toilets).

Sun 11 ▪ Two Tree Island for Brent Geese, Avocet and high tide wader roost. Robin Blades. Meet 10:30 Leigh-on-
Sea Station (NR Fenchurch Street). All day. Bring lunch. (Toilets).

Tue 13 ▪TALK Wildlife Publishing: An Insider's View. With John Beaufoy, Myles Archibald & Pippa Jacks. From art
books, nature writing to field guides and family monographs, come and explore the various genres of wildlife
publishing. What books sell? How do publishers find their photographers and writers? 19:00 - 20:30. Burgh House,
NW3 1LT. Doors open 18:30. £2 entry, free for under 18s and in full-time education.

Sat 17 ▪ Rainham Marshes RSPB for waders and raptors, including Marsh Harrier, Pintail, perhaps Golden Plover,
Ruff, Rock Pipit and Water Pipit. Pete Lambert. Meet 09:30 Reserve Car Park (TQ547788). Nearest station Purfleet
(NR Fenchurch St). All day, bring lunch. Fee for non-RSPB members. (Toilets).

Sat 24 ▪ London Wetland Centre. One of Europe's premier urban wetland reserves. Winter birds and other
wildlife. Richard Bullock (Biodiversity Officer, WWT) and Gehan de Silva. Meet outside visitor centre at 10:30 by Sir
Peter Scott statue. Non WWT members, do not get your tickets until the group has assembled.

                                                                                                                        23
LNHS: London Bird Club Events #3

JANUARY 2019
Sun 20▪ Bedfont Lakes for Teal, Snipe, Kingfisher, woodpeckers, perhaps Smew, Bittern. Andrew Peel. Meet
10:00 Hatton Cross Station (Picc), then H26 bus, or at Bedfont Road entrance car park (next to cemetery). Long half
day, bring snacks. (Toilets).

Tue 22 ▪ LBC AGM & Talk New Moon on the Wane - The Curse of the Curlews. Why curlew populations are falling?
Speaker Rick and Elis Simpson have travelled around the world to try to find the answer. The LBC AGM will start at
18:30. Talk 19:00-20.30. Doors open 18:00. Burgh House, NW3 1LT. No door charge.

FEBRUARY 2019
Sun 10 ▪ Greenwich Peninsula & Ecology Park for winter ducks, Kingfisher, Green Sandpiper and possibly Water
Rail. George Kalli. Meet 09:30 North Greenwich Station (Jubilee). AM only. (Toilets at station and Ecology Park).

Thu 21▪ TALK Gull Identification and Behaviour. Challenging yet addictive, Steve Piotrowski will lead us to sail
through the sea of gull identification. Come and test your eyes on separating Caspian, Yellow-legged & Armenian
Gull in the 'Herring Gull complex'. 19:00-20:30. Burgh House, NW3 1LT. Doors open 18.30. £2 entry, free for under
18s and in full-time education.

Sat 23 ▪ Walthamstow Wetlands for winter wildfowl including Goldeneye and perhaps Scaup and Goosander and
gulls. Pete Lambert. Meet 09:30 entrance to Res, opposite Ferry Boat Inn pub (TQ350893). Nearest stns, Tottenham
Hale or Blackhorse Rd (Vic). Café. AM only. (Toilets).

                                                                                                      RSPB
                                                                                                      Rainham
                                                                                                      Marshes, a
                                                                                                      popular site
                                                                                                      for LBC
                                                                                                      walks
                                                                                                                      24
Saturday of Wildlife: 29 June 2019
               A full day of Talks and Walks at the London Wetland Centre
                   London Wetland Centre with the London Natural History Society

TALKS
Talks Session 1    10.00-11.15          Chair: Pippa Jacks
London's Wild Flowers                   Richard Bullock
London's Dragonflies                    Penny Smallshire
London's Moths                          Martin Honey

Talks Session 2      11.30-12.15        Chair: Sally Middleton
London as a Wildlife Destination        Gehan de Silva Wijeyeratne
London's Butterflies                    Leslie Williams

Talks Session 3    12.30-1.15pm         Chair: Pippa Jacks
London's Birds                          Nick Rutter
London's Changing Nature                Mathew Frith

WALKS
Guided Walks       2.30-4.30pm           Multiple Leaders
Free Guided Walks for Birds, Butterflies, Dragonflies and Botany.

Admission
There are no additional tickets or pre-bookings required for the for the 'Saturday of Wildlife'
programme. The usual admission tickets for entrance (free for WWT members) will apply. See the
WWT London website for details. https://www.wwt.org.uk/wetland-centres/london/                    25
Ecology & Entomology with the LNHS

A wide variety of animal life is recorded within the recording area of the LNHS. The Ecology & Entomology and
Surveys (Bookham Common & Hampstead Heath) sections run a series of events which are a brilliant
introduction to London's wildlife.

                                                                                                            26
LNHS: Ecology & Entomology and Survey Events # 1

SEPTEMBER 2018
Sat 1 ▪ Hampstead Heath Plant Galls Survey Tommy Root (LNHS plant galls recorder). A look at the fascinating variety
of tree galls that can be found on the Heath. Of interest to beginners and experts alike. Bring lunch. Survey Area: Sandy
Road/Sandy Heath area of Hampstead Heath. Meet at: Spaniards End entrance (located at the junction of Spaniards
Road, NW3 7JJ, and Spaniards End, NW3 7JG). TQ 26592 87158.

Sat 8 ▪ Bookham Common Survey. More details on later slide.

Sat 15 ▪ Colne Valley / Orchard Farm. Adam Cheeseman has provided LNHS access to several private sites at Heathrow,
in particular the Colne Valley/ Orchard Farm area. Meet 10:30 at the Compass Centre, Hounslow, where transport to the
sites will be provided. The Compass Centre can be reached via bus number 423 bus Hounslow or number 7 from
Heathrow Terminal 5.

OCTOBER 2018
Sat 6 ▪ Hampstead Heath Spider Survey. Edward Milner (LNHS spider recorder). Meet at 2pm outside Hampstead Heath
overground station (which is a few minutes' walk from Belsize Park tube station on the Northern line). End time is
approximate.

Sat 13 ▪ Bookham Common Survey. More details on later slide.

NOVEMBER 2018
Sat 3 ▪ Hampstead Heath Birds Survey. Meet at 10:30 outside Hampstead Heath overground station (which is a few
minutes' walk from Belsize Park tube station on the Northern line). End time is approximate. Bring lunch.

Sat 10 ▪ Bookham Common Survey. More details on later slide.

Sat 24 ▪ Hampstead Heath Fungus Survey. Andy Overall (LNHS fungi recorder). Meet at 10:30 outside Golders Green
underground station (Northern line). End time is approximate. Bring lunch.

                                                                                                                        27
LNHS: Ecology & Entomology and Survey section events # 2

DECEMBER 2018
Sat 8 ▪ Bookham Common Survey. More details on later slide.

JANUARY 2019
Sat 12▪ Bookham Common Survey. More details on later slide.
Tue 15▪ E&E AGM & TALK The secret life of flies. 18:30-21:00. E&E AGM followed by talk by Dr Erica McAlister. Senior
Curator for Diptera and Siphonaptera. Natural History Museum. ILEC Conference Centre, 47 Lillie Road, London, SW6 1UD.
Earl's Court or West Brompton stations.

FEBRUARY 2019
Sat 9 ▪ Bookham Common Survey. More details on later slide.

LNHS AGM
DECEMBER 2018
Tue 11▪ LNHS AGM Location and time to be confirmed. Please see website for updates.

                                                                                         London has an amazing
                                                                                         variety of habitats and
                                                                                         some of the best nature
                                                                                         reserve visitor
                                                                                         infrastructure in the
                                                                                         world. The LHNS and
                                                                                         other London based
                                                                                         nature organisations take
                                                                                         full advantage of this.
                                                                                                                         28
LNHS: Ecology & Entomology and Survey Events # 3

BOOKHAM COMMON SURVEY & FIELD STUDY DAYS

Survey: The surveys are opportunities for individual or group studies to investigate and monitor
aspects of the natural history of 400 acres of deciduous woodland and scrub grassland, with a stream
and nine ponds, on this N.T. common. Large scale maps, aerial photographs, progress reports,
identification handbooks and charts available. Explorer No 146 recommended. Meetings are held on
the second Saturday in each month. Meet at Society's hut (grid ref. TQ125563) at 11:00 or between
13:00 and 14:00. Car parking on common at grid ref. TQ121567, 134569 and 130557. Anyone needing
to be met at station please phone 013 7245 6143 the day before. Bring lunch. Tea made at hut.
Beginners and experts all welcome.

Field Study days: These are designed for the beginner or someone with 'just a little knowledge' who
may wish to increase their knowledge and gain confidence in their area of interest. They are
informative, friendly and fun. Teaching material is supplied. In the event of rain, sessions are held in
the hut. Study days are held in the summer months on dates indicated in the body of the programme.
They start at 10:30 (unless otherwise stated) and finish at 16:00. Bring lunch, notebook, pencil and
reference book (a few available at hut). Meet Bookham Station (NR Waterloo/Victoria, but check).

HAMPSTEAD HEATH SURVEY
The Hampstead Heath Survey is a long-term project to record the flora and fauna in this large area
(more than 300 ha) of semi-natural habitat entirely surrounded by the urban environment of North
London. Walks and study events, focused on various aspects of the ecology and wildlife of the heath,
are held throughout the year. All are welcome, experts and beginners alike, so come along and bring
your friends if you want to discover more about Hampstead Heath's diversity of wildlife. For further
information contact Kat Duke (katduke@rocketmail.com).                                                     29
Botany with the LNHS
Several hundred species of plants can be seen by participating in the botany walks organised by the
LNHS. A good chance to learn some of the common as well as scarcer plants in the capital.

                                                                                                      30
LNHS: Botany Events # 1
                                               March to August 2018
SEPTEMBER 2018
Sun 2 ▪ Botany for Beginners at Lesnes Abbey Woods. George Hounsome. Meet 10:30 Lesnes Abbey Lodge (TQ478787).
Nearest station Abbey Wood (TQ472790), 5 minutes walk from meeting point. To reach the lodge, leave the station by the
main entrance and take the steps immediately to your right which lead you down to the Abbey Arms public house. Turn
right on to Wilton Rd. Walk to the end of the parade and turn left onto Abbey Rd. Pass beneath the flyover and take the 2 nd
right (New Rd). Walking uphill, the entrance to Lesnes Abbey Woods is on your left just after Monks Close. The path will
lead you directly to the rear of the Lodge. Free on-street car parking available in New Rd (TQ477785), the road dividing the
site. Joint with the Lesnes Abbey Woods Conservation Group.

Sat 15 ▪ A Watery Weekend Day 1. Waterways of East London. A six mile circular walk along East London canals recording
aquatic plants in eight monads for the LFP. John Swindells. Meet 10:30 at Mile End u/g (TQ365825, Dist, Ham & City,
Cent.). Bring lunch.

Sun 16 ▪ A Watery Weekend Day 2. Walthamstow Marshes and Lee Navigation. Frances Dismore & Mark Spencer. Meet
10:30 at the entrance to the Lee Valley Ice Centre (TQ35638675). Nearest station Clapton (TQ34788654, London
Overground). Bring lunch.

Sun 30 ▪ Nonsuch Park for botany, bryophytes, lichens, fungi, etc. Meet 14:15 at the Cheam Gate (TQ238635). Nearest
station Cheam (TQ244633, the gate near Nonsuch High School, NR Vict). Joint with Nonsuch Watch.

OCTOBER 2018
Sun 7 ▪ Horsenden Hill. Fungi and botany for beginners. Mark Spencer. Meet 11:00 Perivale u/g (TQ164833, Cent.). Bring
lunch.

Sun 14 ▪ South London Botanical Institute. We will do some urban recording nearby then go to the SLBI for lunch and an
introduction to the Institute and its resources. Roy Vickery. Meet 10:30 Tulse Hill station (TQ318729, NR London Bridge).
Bring lunch. Joint with the SLBI.

                                                                                                                            31
LNHS: Botany Events # 2
                                              March to August 2018
OCTOBER 2018 Cont..
Sat 27 ▪ The Haringey Fungus Foray. Andy Overall and Alan Skipp. Meet 10:00 Railway Fields LNR (TQ318883),
corner of Green Lanes and Umfreville Rd N4, five minute's walk from Manor House u/g (Picc.). Sites visited will be as
last year: after searching Railway Fields we will go to Queens Wood and then to Alexandra Palace. Bring lunch. Cars
needed. Joint with LWT.

Tue 30 ▪ Workshop on Conifers led by George Hounsome. 17:30–20:00. Angela Marmont Centre, Natural History
Museum.

NOVEMBER 2018
Sat 3 ▪ Hornchurch Country Park for Lichens. John Skinner. Meet 10:30 Ingrebourne Valley Visitor Centre (parking
at TQ536849, toilets) in Hornchurch Country Park, via Squadrons Approach off Suttons Lane, Hornchurch, RM12 6DF.
Nearest station is Hornchurch u/g (Dist.), approx. 1km walk. Bring lunch. If coming by train please inform leader in
advance on johnskinner082@gmail.com.

Wed 7 ▪ BOTANY AGM & TALK. Plant folklore past and present, 18:30-21:00. Lecture by Roy Vickery, South
London Botanical Society, after Botany AGM. Bertrand Russell Room, Conway Hall, 25 Red Lion Square, London WC1R
4RL.

Sat 17 ▪ Maze Hill, recording for the LFP in TQ3978. Nick Bertrand. Meet 11:00 Maze Hill Stn. (TQ391778, NR
London Bridge). Your chance to tick off wildflowers. How dare they occupy space and not pay rent.

                                                                                                                        32
LNHS: Botany Events # 3

DECEMBER 2018
Sat 1▪ Wildflowers in flower in Deptford on the first day of winter. Nick Bertrand. Meet 11:00 Deptford Stn
(TQ371774, NR Cannon St). Joint with the Creekside Education Trust.

JANUARY 2019
Sun 13 ▪ A Winter Walk with Botany. George Hounsome. Meet 10:30 under bridge on south side of river by Barnes
Bridge Stn (TQ214762, NR W'loo). We will walk from here along the south side of the river to Kew Bridge then back
along the north side looking at whatever we happen to find. Bring lunch.

Tue 22 ▪ Best Botanical Photos. 18:30-21:00. Bertrand Russell Room, Conway Hall, 25 Red Lion Square, London
WC1R 4RL.

Sun 27 ▪ Trent Country Park, Cockfosters, for bryophytes. Pete Howarth. Meet 10:30 at the main car park off
Cockfosters Road (TQ281969, entrance TQ279966, satnav EN4 0PS), about 500m from Cockfosters u/g (TQ281963,
Picc).

FEBRUARY 2019
Tue 5 ▪ Botany Quiz led by George Hounsome and John Swindells. 18:30-21:00. Bertrand Russell Room, Conway
Hall, 25 Red Lion Square, London WC1R 4RL.

Sat 16 ▪ Islington for street botany. Mark Spencer. Meet 11:00 Farringdon Station (TQ316818, NR, or u/g Circ, Ham
& Cit, Met). Bring lunch.

Sun 24 ▪ Mickleham & Box Hill for winter botany. Paul Bartlett. Meet 10:30 Box Hill & West Humble station
(TQ167519, NR Vic). Bring lunch.

                                                                                                                    33
Why join the London Natural History Society?

London is a great place to observe wildlife, having a lot of
places with very special and varied biodiversity

• The membership benefits are excellent value for
  money.
• A great way to discover London's wild spaces in
  the company of like-minded people.
• Access to the knowledge of experts who are
  friendly and welcoming to beginners.
• An excellent way to develop your skills and
  knowledge for recreation or for a career in
  conservation.
• Support a society that collects data and
  influences how London's biodiversity is managed
  and conserved.

The LNHS is over 150 years old and traces its
history back to 1858.
                                                               34
LNHS Sections

• Membership of the LNHS automatically covers all of its
  sections which include the:

• Ecology and Entomology section
• Botany section
• London Bird Club (its ornithology section)
• Other sections include the Bookham Common Survey and
  the Hampstead Heath Survey.
• There are no separate 'section membership' fees.

                                                           35
Print Publications (free for LNHS Members)
The following print publications are received by
members. Back copies of The London Naturalist
and the London Bird Report can be purchased by
anyone.

The London Naturalist
Annual journal with scientific papers. Ove 90
issues to date.
It is an A5 sized full colour publication, typically
around 200 pages.

London Bird Report
Published since 1937 and with 80 issues to date,
sets a benchmark.
It is an A5 sized full colour publication of 256
pages.

LNHS Newsletter
The quarterly Newsletter carries many trip reports
and articles and useful announcements. A4 sized,
typically 30 pages.

LNHS Programme
This compact, A6 sized single colour publication is
sent out twice a year. Its pocket size means many
members keep it permanently in their bag.
                                                            36
LNHS Library

Library
• The LNHS library has one of the largest
   collections on natural history related to
   London.

•   In the Angela Marmont Centre in the Natural
    History Museum in South Kensington.

•   Any member of the public can access the LNHS
    library for reference, but borrowing rights are
    only for members.

                                                      37
LNHS Social Media & Membership

Social Media

•   Twitter                              @londonbirdclub, @LNHSoc

•   Facebook                             London Natural History Society

•   MeetUp                               London Natural History Society

•   Instagram                            londonbirdclub

• Yahoo Message Board.
See http://www.lnhs.org.uk/index.php/about-us/social-media

How do I become a member?
Details are on the website www.lnhs.org.uk Student and family membership options are available at
modest rates. Membership subscriptions can be paid by PayPal or a Standing Order set up. The ordinary
individual membership of £20pa is outstanding value for money.

If you are seeing this at a talk and would like a pdf of this presentation emailed to you, please speak to
Gehan de Silva, the Chair of the London Bird Club or email him on gehan.desilva.w@gmail.com                  38
London Bird Club Reading Circle
Read the major birding periodicals for less!
Members can elect to subscribe to some or all of a number of shared publications. All you have to do
after reading the periodical is to post it to the next person on the list.
For more information contact Angela Linnell (LBC Reading Circle Secretary) at
angela.linnell@phonecoop.coop

                                                    Shared
                                                     Subs   Full Private
                                                    Cost pa Subscription
                                                       £
Ardea is a Dutch scientific journal on birds. All
articles are in English.                              1.50       Euro 45
British Birds has papers on identification,
rarities and conservation.                            6.75       £60.00
Dutch Birding is a technical journal, includes
papers on identification and rarities. About half
the papers are in English.                            3.50      Euro 43.50
Ibis is one of the world's leading scientific
journals on birds, published by the British
Ornithologists Union.                                 8.00       £55.00
Irish Birds has reports and records and papers on
Irish birds.                                          2.00
Scottish Birds has reports and records and
papers on Irish birds.                                5.00       £36.00
                                                                                                       39
London Bird Atlas
    'Every birder in the capital should own a copy of this important book'. Dominic Mitchell, Founder &
    Editor, Birdwatch Magazine

    'The wealth of information in this impressive volume will add significantly to our understanding and
    enjoyment of the capital's birdlife'. Roger Riddington, Editor, British Birds
•     Published November 2017.
•     280 x 215 mm (nearly A4 size). Hard cover with dust jacket.
      416 Pages.
•     Readable accounts of species with informative graphs and
      tables
•     Photographs for each of the 188 species given full accounts.
•     502 maps.
•     RRP £39.99. Check pricing and availability online.

                                                                                                           40
Get Involved with the London Bird Club

Over 30 people holds posts in the LBC and share the workload. Here are a few skills/people we are
looking for.

London Bird Report Editorial Board
Keen birdwatchers to assist with writing species accounts for the annual London Bird Report or to take
on a wider role in assisting the Editorial Board.

Website Skills
To help manage web content. The LBC have a liaison team to support the LNHS webmaster.

Design Skills
People with experience in using professional publishing software to produce books, posters and flyers.
To help with the LNHS Learning series.

                                                                                                         41
London Bird Report: Call for Writers
• The London Bird Report Editorial Board is looking to expand the number of writers from 20 to 40.
• A chance to sharpen your skills as a birder and writer and have a citable piece of work.
• More details on the LNHS website. See http://www.lnhs.org.uk/index.php/publications/lbr-writers
•   Or ontact Pete Lambert the Chair of the Editorial Board on plamb@phonecoop.coop.

                                                                                       42
The London Naturalist: Call for Papers & Cover Photos
                  Papers
                  Volume 98 of The London Naturalist, the annual journal of the LNHS,
                  will appear in November 2019. Any authors wishing to submit papers
                  – or who are considering doing so – should contact the Editor, Nick
                  Rutter, by email at nick.rutter135@gmail.com. Nick will be very
                  happy to discuss ideas for papers. The deadline for submission of
                  papers is likely to be 31 July, but it would be helpful to receive
                  indications of proposed papers no later than 31 March 2019.

                  Cover Photographs
                  Members of the LNHS are invited to submit photos for consideration
                  for use on the cover of future issues of The London Naturalist. The
                  photos will be considered by The London Naturalist editorial team,
                  with input from other photographers including Gehan de Silva
                  Wijeyeratne.

                  Criteria
                  • Photos should be on the theme of "London and its wildlife".
                  • Any aspect of London's natural history may be covered, but
                     priority will be given to non-ornithological subjects (as birds are
                     well catered for in the London Bird Club's publications).
                  • Photos should be submitted to the Editor, Nick Rutter, by 31 July
                     2019.
                  • Photos should not already have appeared in other 43  publications.
                  Please send submissions, or any questions, to Nick at
                  nick.rutter135@gmail.com
PART 03: EVENTS FROM OTHER LONDON ORGANISATIONS

                                              44
Marylebone Birdwatching Society 1

Talks
Venue: All Indoor Meetings start 7.15pm at Gospel Oak Methodist Church. Agincourt
Road, NW3 2NT. (Entrance in Lisburne Road). Entrance charge of £5 (£3 for MBS
members).

❑ Friday 21 September 2018: The Dreda Farrell Lecture and MBS AGM, Conor
  Jameson - Looking for the Goshawk.

❑ Friday 19 October 2018: Stuart Elsom - Spring in Texas - Spectacular Spring
  Migration.

❑ Friday 16 November 2018: James Lowen – Double bill. Japan - the best winter
  birdwatching in the world plus Britain's Best Wildlife Watching Weekends.

❑ Friday 18 January 2019: Lee Morgan - Wildlife of the Canadian Rockies.

❑ Friday 22 February 2019: Steve Piotrowski - The Fall and Rise of Reggie
  Peregrine.

❑ Friday 15 March 2019: Andrew Cleave - Birds of the Coast.

❑ Friday 12 April 2019: *Joint Meeting with London Bird Club*- Jackie Garner -
  Birds in Art.
                                                                                    45
Marylebone Birdwatching Society (MBS) www.birdsmbs.org.uk/
Marylebone Birdwatching Society 2

Coach Trips
❑ Saturday 13 October 2018, Rye Harbour Nature Reserve, East Sussex

❑ Saturday 24 November 2018, Pulborough Brooks RSPB Reserve, West Sussex

❑ Saturday 12 January 2019, Hook-with-Warsash Local Nature Reserve, Hampshire

❑ Saturday 9 February 2019, Pagham Harbour RSPB/Local Nature Reserve, Hampshire

❑ Saturday 30 March 2019, Dungeness, Kent (Observatory, ARC Pits and RSPB Reserve)

❑ Saturday 27 April 2019, Minsmere RSPB Reserve, Suffolk

❑ Saturday 11 May 2019, Keyhaven Marshes Local Nature Reserve, Hampshire

❑ Saturday 1 June 2019, Ashdown Forest, East Sussex

Coach Trips (but not local outings) require prior booking and payment. See the
MBS website for details. www.birdsmbs.org.uk/

                                                                                     46
Marylebone Birdwatching Society 3
Local Outings
❑ Hampstead Heath Walks, most Tuesday mornings throughout the year, weather permitting

❑Saturday 29 September 2018, Oare Marshes, Kent
❑Saturday 20 October 2018, Rye Meads RSPB, Hertfordshire
❑Saturday 17 November 2018, Rainham Marshes, Essex
❑Saturday 15 December 2018, Regent's Park Pre-Christmas Bird Walk
❑Saturday 19 January 2019, Stocker's Lake, Hertfordshire
❑Saturday 23 February 2019, Two Tree Island, Essex.
❑Saturday 16 March 2019, Cheshunt, Fishers Green, Lee Valley, Hertfordshire
❑Saturday 13 April 2019, Blue House Farm, Essex
❑Saturday 18 May 2019, Paxton Pits Nature Reserve, Cambridgeshire
❑Saturday 15 June 2019, Fairlop Waters Country Park, Ilford, IG6 3HN

See the MBS website for more details. www.birdsmbs.org.uk/
                                                                                         47
RSPB Central London Group 1
TALKS
Venue: St Columba's Church Hall, Pont Street, SW1X 0BD. Nearest tubes: Knightsbridge, Sloane Square
or South Kensington.
Time: 6.45 pm. Tea, coffee and biscuits available from 6.15pm. Price: There is an entrance fee of £4
(RSPB members) or £5 (non-members). Under-16's and NUS members: free.
See website for more details about the talks nearer each date.
www.rspb.org.uk/groups/centrallondon/events/

❑ Thurs 13th Sept 2018 – 'The Wildlife of Epping Forest' by Peter Warne.
❑ Thurs 11th Oct 2018 – 'The World of Corals' by Brian Roy Rosen.
❑ Thurs 8th Nov 2018 – 'A Tuscan Summer' by Eugenia Parisi.
❑ Thurs 13th Dec 2018 – Christmas party and talk 'Otmoor' by David Wilding. Plus members' photo
   show.
❑ Thurs 10th Jan 2019 – 'Masters of the Flyway' by Mark James Pearson.
❑ Thurs 14th Feb 2019 – 'Lead ammunition and wildlife conservation' by Dr Rob Sheldon.
❑ Thurs 14th March 2019 – 'Gardening for Wildlife' and, after the interval, 'Homes for
   Nightingales and Swifts' by Adrian Thomas, RSPB.
❑ Thurs 11th April 2019 – 'The Wildlife of Upper Teesdale' by Andy Sands.
❑ Thurs 9th May 2019 – AGM, Summer party & talk 'Drawn to Birds' by Les McCallum.
                                                                                                       48
RSPB Central London Group 2

FIELD TRIPS
Coach Trips (but not Day Trips using public transport) require prior booking and
payment. Join their MeetUp group for online bookings. You can also email
cllgcoachbookings@gmail.com for further info/questions.
www.rspb.org.uk/groups/centrallondon/events/

❑ Sunday, 30th September 2018. Beddington Farmlands.

❑ Saturday, 6th October 2018. Coach trip to RSPB Titchwell Marsh, Norfolk.

❑   Saturday, 3rd November 2018. Coach trip to Egleton Nature Reserve

    (Leicestershire & Rutland Wildlife Trust), Rutland Water.

❑ Saturday, 17th November 2018. Day trip to RSPB Rainham Marshes, Essex.

❑ Saturday, 1st December 2018. Coach trip to Dungeness, Kent (Bird

    Observatory, ARC Pits and RSPB reserve).

❑ Saturday 8th December 2018. Day trip to Oare Marshes, Kent.

                                                                                   49
RSPB Central London Group 3
FIELD TRIPS cont…….
Email cllgcoachbookings@gmail.com for further info/questions.

❑ Saturday, 26th January 2019. Coach trip to Cley Marshes (Norfolk Wildlife Trust), Norfolk.
❑ Saturday, 23rd February 2019. Coach trip to Keyhaven Marshes Nature Reserve, Hampshire.
❑ Saturday, 2nd March 2019. Day trip to River Lee Country Park.
❑ Saturday, 13th April 2019. Coach trip to Fingringhoe Wick (Essex Wildlife Trust), Essex.
❑ Sunday, 28th April 2019. A Dawn Chorus Walk in Brockwell Park, Lambeth.
❑ Sunday, 28th April 2019. Day trip to Oare Marshes, Kent.
❑ Saturday, 11th May 2019. Dawn Chorus walk in St James's Park.
❑ Saturday, 18th May 2019. Coach trip to RSPB Minsmere, Suffolk.
❑ Saturday, 22nd June 2019. Coach trip to Weeting Heath (Norfolk Wildlife Trust), Norfolk and
   RSPB Lakenheath Fen, Suffolk.
❑ Saturday 6th July 2019. Day trip to Little Marlow (Spade Oak local nature reserve) & Thames
   Path to Cookham.
❑ Saturday, 20th July 2019. Coach trip to Titchfield Haven National Nature Reserve, Hampshire.
❑ Saturday, 3rd August 2019. Coach trip to Rye Harbour National Nature Reserve (Sussex Wildlife
   Trust), East Sussex.                                                                           50
London Wetland Centre
London Wetland Centre www.wwt.org.uk/wetland-centres/london/
Probably the best urban nature reserve in the world in terms of its visitor facilities and variety of wildlife.
Always something to see, whatever the weather. Open 365 days a year.

                                                  51
London Wildlife Trust

London Wildlife Trust www.wildlondon.org.uk
Walthamstow Wetlands, www.walthamstowwetlands.com
The largest urban wetland reserve in Europe. The London Bird Club hold walks there.

Woodberry Wetlands in a busy residential area of London provides access all year round to Londoners.

                                                                                                       52
London Wildlife Trust

London Wildlife Trust www.wildlondon.org.uk
• The LWT manage 41 nature reserves across the capital.
• Wild London is published three times a year.

For information on activities and the nature reserves of the London Wildlife Trust, see the LWT website.

                                                                                                           53
Other Organisations 1
British Ornithology Club
www.boc-online.org/

BOC MEETINGS are at 6.30pm, doors open at 6pm. Upstairs at The Barley
Mow, 104 Horseferry Road, Westminster, SW1P 2EE.
Nearest tubes: Victoria, Pimlico and St James's Park. The 507 bus, from
Victoria to Waterloo, stops very nearby.

Monday 17 September, 6.30 pm. Huw Lloyd: Crabs, cranes, and cuckoos:
developing bird conservation science in China.

Monday 12 November, 6.30 pm. Joe Tobias: The shape of birds, and why
it matters.

Ecology and Conservation Studies Society
www.bbk.ac.uk/geography/our-research/ecss/activities
Birkbeck Free Lecture series. Every Spring and Autumn.

Holland Park Ecology Centre
https://www.rbkc.gov.uk/subsites/wildlife.aspx

                                                                          54
Other Organisations 2

Zoological Society of London www.zsl.org/science/whats-on
The ZSL have a number of free evening lectures (in addition to ticketed events) open to the public,
usually comprising of a number of panellists drawn from field scientists and conservationists and
leading academics. The auditorium is often packed out.

Linnean Society www.linnean.org/meetings-and-events
The Linnean also have a number of free evening lectures and some lunch time lectures (in addition to
ticketed events) open to the public. Talks vary from popular science to being technical. They are
popular and online registration is required.

                                                                                                       55
Coach Trips

Coach Trips are run by a few of the natural history societies in and around London. They are fantastic
value for money (run on a not for profit basis) to travel in the company of like-minded people for day
trips. You could be watching migrant Brent Geese on the Norfolk coast or wild flowers on shingle
beaches on the southern coastline. The RSPB Central London Local Group and the Marylebone
Birdwatching Society run coach trips with pick up points in central London. They take you up to
fantastic nature reserves and aim to be back in London around 7pm. See their websites for details.

   RSBP Central London Local Group: https://ww2.rspb.org.uk/groups/centrallondon/events/
   Marylebone Bird Watching Society: http://www.birdsmbs.org.uk/coach.html
   RSPB North Western London Local Group: https://ww2.rspb.org.uk/groups/nwlondon/events/

                                                                                                         56
Local Outings
The natural history groups based in London or on its suburbs run local outings to destinations typically around an hour
from London by train, then walking or sharing taxis to a reserve. You are transported to a different world from the hustle
and bustle of London. The pictures below were all take on a single day on a local outing organised by the Marylebone
Birdwatching Society to Oare Marshes in Kent. The RSPB Central London Local Group and the LBC (to a lesser extent)
organise local outings.

                                                                                                                       57