EDUCATION AND TEACHING 2015
Page content transcription
If your browser does not render page correctly, please read the page content below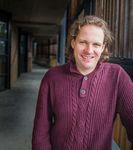 POSTGRADUATE
EDUCATION
AND TEACHING
2015
                         Melbourne I Geelong I Warrnambool I Cloud (online)

APPLIED LEARNING
EDUCATIONAL LEADERSHIP
AND ADMINISTRATION
EARLY CHILDHOOD EDUCATION
HIGHER EDUCATION
PRIMARY EDUCATION
SECONDARY EDUCATION
SPECIAL EDUCATIONAL NEEDS
TESOL
TLOTE
RESEARCH DEGREES

BEN WHITBURN
Doctor of Philosophy, page 20.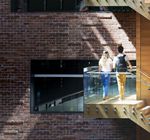 EXPLORE THE
WORLD OF
EDUCATION
AND TEACHING
AT DEAKIN

   The School of Education's postgraduate programs are      Higher Degree by Research and doctoral students
   designed for educational professionals and researchers   are supported in a vibrant research community.
   in Australia and around the globe. The school embodies   The school's research agenda is guided by the Centre
   Deakin University's Strategic Plan, LIVE the Future,     for Research in Educational Futures and Innovation
   delivering programs that are engaging, evidence          (CREFI), one of 11 Strategic Research Centres in the
   informed and professionally relevant to the needs        University. CREFI supports a strong team of researchers
   of national and international communities.               who share a commitment to researching knowledge
   Postgraduate and Higher Degree by Research               production, social change and equitable learning
   programs are available in campus and cloud (online)      outcomes. The school's research agendas are focused
   study modes using technology-enriched learning           on theoretical and applied research to inform education
   experiences. Students are able to access courses at      policy and practice across a broad range of research
   Burwood, Waurn Ponds and Warrnambool. Cloud              themes. The research programs available through the
   (online) courses are available to students throughout    school reflect the many specialist areas covered by
   Australia and internationally.                           staff and these may include interdisciplinary themes,
                                                            local, rural, remote and international communities,
   The school's postgraduate programs are responsive
                                                            inclusivity, professional learning, professional practice
   to the changing needs of today's educators. Academic
                                                            and ethics.
   staff have strong partnerships with education
   communities, governments, systems and research           This guide provides information about the range of
   institutions, ensuring programs reflect the latest       programs offered by the school and associated areas
   research and innovations in learning, curriculum         for further research. Please read on to see what makes
   and pedagogy. Specialist areas of study include arts     Deakin University such a vibrant and supportive place
   education; mathematics education; science and            to study.
   environmental education; health and physical             Professor Christine Ure
   education; language and literacy education; Teaching     Head of School
   English to Speakers of Other Languages (TESOL);
                                                            School of Education
   Teaching Languages Other than English (TLOTE);
   humanities education, pedagogy and curriculum;
   education policy, leadership and internationalisation;
   early childhood education; applied learning; and
   professional education and training.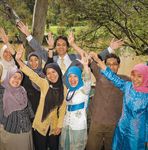 CONTENTS
WE'RE NOT ONLY
WORLDLY, WE'RE
WORLD-CLASS
Deakin University is proud to have
been awarded a QS five-star rating
for excellence in 2013. Education at
Deakin has been ranked 23rd in the
world by the QS World University
Rankings in 2013/2014.                   2     Education and teaching at Deakin
This rating cements our                  5     Education and teaching coursework degrees
reputation as not only worldly,          16    Research in education and teaching
but world‑class in a broad range
of areas, with cutting-edge facilities   19    Study options and how to apply
and internationally renowned             21    Find out more
research and teaching.
QS provides a holistic view of a
university's qualities, by rating
universities against a broad range
of criteria, from the employability
of graduates, to sports facilities
and community engagement.
Find out more about our QS
five‑star rating for excellence at
www.topuniversities.com/qs-stars.

                                         Using this booklet                                Applying to Deakin is easy
                                         This booklet provides you with detailed           Once you have chosen the course you want
                                         information about Deakin's postgraduate           to study, applying to study at Deakin is easy.
                                         courses in education and teaching (for domestic   For most courses, you can apply online, track
                                         students), including course overviews, course     the progress of your application and accept
                                         structures and career opportunities.              your offer at deakin.edu.au/apply.
                                         It is designed to be read in conjunction          Please note, applications for the Master
                                         with the 2015 Postgraduate Course Guide,          of Teaching must be made through VTAC
                                         which gives an overview of all of Deakin's        www.vtac.edu.au. For application closing
                                         postgraduate courses, study options, support      dates, please refer to page 19 or visit
                                         services and campuses.                            deakin.edu.au/study-at-deakin/apply.
                                         Detailed unit descriptions can be found
                                         online at deakin.edu.au/courses.
                                                                                           Find out more
                                                                                           If you need more information, please
                                         Deakin also produces course guides                phone 1300 DEGREE (1300 334 733), email
                                         specifically for international students.          enquire@deakin.edu.au or visit deakin.edu.au.
                                         To request a copy, please phone Deakin
                                                                                           You can also connect with us on social media,
                                         International on +61 3 9627 4877.
                                                                                           order other publications or visit us. Turn to
                                                                                           page 21 for more information.

                                                                                                                                            1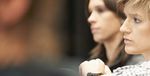 EDUCATION AND
TEACHING AT DEAKIN

Deakin's School of Education offers a                  At a postgraduate level, Deakin offers courses
comprehensive range of graduate entry and              that are suitable for graduates from other
postgraduate courses encompassing school               discipline areas who wish to enter the teaching
                                                                                                                     TRAINING AND
education, adult and workplace contexts and            profession, as well as for professional educators             REGISTRATION
lifelong learning.                                     looking for courses that offer excellent career               It is important to check with each relevant
                                                       prospects by advancing their qualifications                   state organisation regarding training and
Most of these courses are designed for school
                                                       and knowledge, making them better teachers.                   registration requirements. Teachers in
education (primary and secondary). However
                                                       In addition, Deakin offers the Graduate                       all Victorian schools (government and
the School of Education also offers professional
                                                       Certificate of Higher Education Learning and
development programs for those involved in                                                                           independent) need to be registered by
                                                       Teaching, for those seeking credentials to teach
higher education settings, vocational education                                                                      the Victorian Institute of Teaching (VIT).
                                                       in tertiary education and courses in early
and training (VET), workplace and professional                                                                       For more information visit the VIT website
                                                       childhood education, special educational
learning, community and adult education and                                                                          vit.vic.edu.au. Refer to the VIT specialist
                                                       needs, Teaching English to Speakers of Other
early childhood education.                                                                                           area guidelines for further information
                                                       Languages (TESOL), Teaching Languages Other
The Australian Bureau of Statistics notes              Than English (TLOTE) and applied learning                     regarding the level of study necessary in
that teaching is one of the largest professions        (designed to train teachers in specialist areas               order to teach in Victorian government
in Australia. More than 200 000 teachers               and prepare them to teach with an applied                     schools.
work in 10 000 schools teaching more than              and vocational learning orientation).                         Postgraduate courses offered by Deakin
3 000 000 students. While most teachers
                                                                                                                     that meet the four‐year tertiary educational
work in government, Catholic or independent
                                                                                                                     requirement stipulated by VIT include:
primary and secondary schools, many others
work in early childhood settings. Adult learning                                                                     • Master of Teaching
contexts, such as registered training organisations,                                                                 • Master of Applied Learning and Teaching.
universities, Adult and Community Education
(ACE) organisations and workplaces also
provide employment for many teachers
and professional educators.

                                                       As a Deakin student, you learn in a friendly and supportive environment.

2        ASK US A QUESTION – 1300 DEGREE (1300 334 733) – FACEBOOK.COM/DEAKINUNIVERSITY – ENQUIRE@DEAKIN.EDU.AU
Applied learning                                       Education                                            Teaching English to Speakers
This innovative program prepares creative              Deakin offers a number of professional               of Other Languages (TESOL)
teachers and educators to work with young              development programs for qualified teachers.         We have several courses designed to address
people in secondary schools, as well other             With several specialised areas available,            the wide diversity of educational backgrounds
vocational and community contexts such as              we offer you an understanding of contemporary        of students who are interested in teaching
TAFE and Adult and Community Education                 education issues and discourses; high-level          English. They are designed for experienced
(ACE) organisations.                                   critical and evaluation skills; and enable you       TESOL professionals wishing to develop their
                                                       to demonstrate the ability to undertake              understanding of current practices, as well as
The program responds to the challenge to
                                                       educational research projects.                       those seeking to obtain a teaching qualification
adequately provide people with the knowledge,
skills and values for a range of further study                                                              in this area.
and employment pathways. Graduates of this
                                                       Higher education
course are able to work as teachers across
                                                       Our studies in higher education meet the             Teaching Languages Other Than
                                                       requirements for credentialled tertiary teaching     English (TLOTE)
both the secondary schooling system and the
                                                       for academic staff.                                  This course is designed for qualified and
Vocational Education and Training (VET) system.
                                                                                                            experienced TLOTE professionals who wish to
Educational leadership and                             Special educational needs                            reflect on, evaluate and critique their practice,
                                                       The special educational needs course addresses       and who wish to develop their understanding
administration
                                                       the needs of teachers and other professionals        of contemporary second language teaching
The management of learning is becoming a
                                                       involved in the education of students with           in order to take on leadership roles in their
feature of many complex organisations that see
                                                       special educational needs. The courses address       workplace.
themselves as 'learning organisations'. Courses
                                                       the fundamental philosophy of inclusion for
in these areas explore what might constitute the
                                                       people with disabilities and impairments
responsibilities of those involved in managing
                                                       within school education systems.
such organisations and the learning processes
within them. While schools are a focus of much
                                                       Teaching
of the work in this program, the basic ideas
                                                       Deakin offers a number of programs for
are equally applicable to other learning
                                                       those who wish to become a qualified teacher.
organisations.
                                                       Through Deakin's innovative course options,
                                                       you're able to gain qualifications in either early
Early childhood education
                                                       childhood, primary or secondary teaching.
As Australia is on the cusp of significant
growth in the early childhood education
sector, this course has been developed as
a new teacher education program to address
the potential shortage of four-year trained
kindergarten and childcare centre teachers.
Deakin's course focuses on experiential learning
in workplace settings and communities.
This dedicated stream of study can be
                                                           BENEFITS OF POSTGRADUATE STUDY
undertaken as part of the Master of Teaching               •• Prepare yourself for success – postgraduate study can empower you to pursue new
or Bachelor of Early Childhood Education*.                    opportunities that were previously out of reach.
* 	For more information about the Bachelor of Early       •• Invest in yourself – postgraduate study is an investment; in your sense of achievement,
    Childhood Education, please visit deakin.edu.au/          your job satisfaction and your financial security.
    arts-ed/education/courses/grad-entry.                  •• Change the way you see the world – postgraduate study can help you to get that
                                                              promotion, enjoy a better work–life balance or pursue a new direction.
                                                           •• Don't just keep up, lead – postgraduate study can help you to stay in touch with the rapidly
                                                              changing technological world we live in today.
                                                           •• Stand out from the crowd – a postgraduate degree can complement your earlier studies
                                                              and expand your knowledge base, giving you the edge in the employment market.
                                                           •• Make connections that can open doors – studying with people who share your interests
                                                              and ambitions is a great way to build and strengthen your professional network.

                                                                                                                                                                3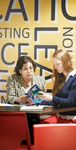 EDUCATION AND
TEACHING AT DEAKIN

                                                                          STUDENT SUPPORT SERVICES
                                                                          Deakin University offers a complete range of services and programs
                                                                          to support students throughout their studies.
                                                                          •• Accommodation services – including campus accommodation,
                                                                             with a short-term stay option, and a local housing referral service.
                                                                          •• Study advice – including time management, reading and note
                                                                             taking, developing your academic English, avoiding plagiarism,
                                                                             critical thinking, writing essays and reports, class presentations
                                                                             and exam preparation.
                                                                          •• Career development and employment – including career guidance,
                                                                             job search assistance and interview and resume skills training.
                                                                          •• Counselling and personal support – professional and experienced
                                                                             counsellors provide free, confidential counselling where personal
                                                                             concerns or stresses are affecting your studies.
                                                                          •• Financial support – including interest-free loans, grants,
                                                                             food vouchers and rental assistance.
                                                                          •• Multifaith services – including spiritual counselling, faith support

    JESSICA MOONEY                                                           services and worship and prayer spaces.
                                                                          •• Medical centre – confidential, bulk-billed medical and nursing
    MASTER OF EDUCATION (SPECIAL EDUCATIONAL NEEDS)                          health care to students across all campuses. Services include
    CLOUD (ONLINE)                                                           vaccinations, tests and screenings, referrals to specialists and
    'I chose this field because I wanted to make a difference in the         mental wellbeing information.
    lives of people who are marginalised in their learning.               •• Legal advice – qualified lawyers are available through DUSA's
                                                                             confidential free campus service to assist with all sorts of
    Deakin has a fine reputation in the preparation of teachers              legal issues.
    to work in the areas of disability. When I completed my               •• Library – access more than 1.5 million books, journals,
    undergraduate studies I wanted to commence my postgraduate               newspapers, videos, CDs and DVDs across the campus libraries.
    studies immediately to prepare me for applying for a teaching            Cloud (online) students in Australia may have print material from
    job in a specialist school. I obtained the first job I applied for!      any campus library sent to their nominated address free of
    My employer was most impressed with my studies at Deakin.                charge. Many of the library's resources are also available online.
                                                                          •• Peer support – experienced and trained Deakin students are
    Looking back at my experiences at uni, I think the combination
                                                                             available to help with questions or concerns about anything
    of a stimulating course program together with outstanding
                                                                             related to being a student at Deakin.
    placements in schools, was really positive. My placement in
                                                                          •• IT at Deakin – all students can access 24-hour computer
    specialist schools led to my current employment position.
                                                                             laboratories at each campus, as well as email and internet access
    Since graduation I have been working with young children                 for study purposes.
    with significant intellectual processing needs. It has been most      •• Disability services – the Disability Resource Centre provides
    rewarding forming friendships with these students and with               students who have a health condition or a disability (long term or
    their families.'                                                         temporary) that affects access or ability to study, with alternative
                                                                             assessment arrangements, academic support workers, study
                                                                             materials in accessible formats and help with assistive technology.
                                                                          For more information about student support services and life at
                                                                          Deakin, please visit deakin.edu.au/life-at-deakin.

4        ASK US A QUESTION – 1300 DEGREE (1300 334 733) – FACEBOOK.COM/DEAKINUNIVERSITY – ENQUIRE@DEAKIN.EDU.AU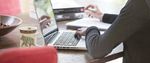 EDUCATION AND TEACHING
POSTGRADUATE
COURSEWORK
DEGREES
                                                                                      Years full time                Trimester intake             Indicative 2014
                                                                                       and campus7                       options2                  annual fee FT1            Page
 Master of Applied Learning and Teaching^ | E730              9                                1.5–2                                T1                  N/A                    12
 Master of Education^ | E700                                                                   1.5–2                      T1        T2 T3             $16 140                  6
 Master of    Education^
                      (Educational Leadership and                                              1.5–2                           T1        T2           $16 110                  7
 Administration) | E746
 Master of Education (Special Educational Needs) | E734                                            1.5                         T1        T2        $16 110 (FPP)               8
                                                                                                                                                    $6050 (CSP)
 Master of Education (TESOL) | E753                                                        1.5                                 T1        T2        $16 110 (FPP)               9
                                                                                                                                                    $6050 (CSP)
 Graduate Certificate of Education (TESOL) | E552                                          1 PT                                T1        T2            $8055                   10
 Master of Education (TLOTE) | E756                                                        1.5                                 T1        T2           $16 110                  11
 Graduate Certificate of Higher Education Learning                                             0.5                        T1        T2 T3               N/A                    12
 and Teaching | E575
 Master of Teaching 3, 4, 5| E760                                                      1.5–2               6                        T1             $16 110 (FPP)               13
                                                                                                                                                    $6050 (CSP)
 Master of TESOL | E757                                                                    1.5                            T1    T2 T3 8               $16 110                  14
 Bachelor of Early Childhood Education (Honours) | E430                                        1                                    T1                  N/A                    17
Information correct at July 2014. Deakin University reserves the right to alter, amend or delete course offerings and other information listed.
1	Fees quoted are for Australian domestic students and should be used as a guide only. Fees are based on a typical enrolment in one year of full-time study. All fees quoted are
    for Fee-Paying Places, unless indicated CSP (Commonwealth Supported Place). Actual tuition fee charged may depend on the units studied and are subject to change. Master's
    program students please note: where the length of the master's program is 12 units or 1.5 years of full-time study equivalent, the indicative fee may not be a full fee for the
    course. For more fee information, including information about the FEE-HELP loan program and how you can defer your payments, please visit deakin.edu.au/fees.
2	Most courses start in Trimester 1. This column indicates whether you have the option of commencing your studies in Trimester 2 or Trimester 3. Not all units are offered
    in every trimester.
3 Graduate entry pre-service teaching qualification.
4 Also offered through the Institute of Koorie Education, which uses community-based delivery.
5 Applications for this course must be made through VTAC www.vtac.edu.au.
6	The cloud (online) offering of this course is studied part time only (50 per cent of a full-time loads, which equates to four units of study each year). Any student wishing to
    increase their load will have to gain written permission from the cloud (online) course director. To do this, students will have to provide evidence of ability to manage the
    extra load effectively.
7 	Course lengths may vary in response to requirements within the Australian Qualifications Framework. Applicants should refer to the handbook for the latest information,
    deakin.edu.au/handbook.
8 T3 intake is available to Melbourne Burwood Campus students only.
9 E730 course includes campus intensives held at Geelong Waurn Ponds Campus.
^ This course is currently under review and is subject to change. Please visit deakin.edu.au/teaching for the latest course information.
N/A Not available at time of printing. For the latest course fee information, please visit deakin.edu.au/fees.

3    Course duration in years        CSP   Commonwealth Supported Place
FT   Full time                       FPP   Fee Paying Place
PT   Part time                        T1   Trimester 1
     Melbourne Burwood Campus         T2   Trimester 2
     Geelong Waterfront Campus        T3   Trimester 3
     Geelong Waurn Ponds Campus
     Warrnambool Campus
     Cloud (online)

                                                                                                         What in the world is 'worldly'?
                                                                                                         Visit deakin.yt/what-is-worldly to find out.

                                                                                                                                                                                      5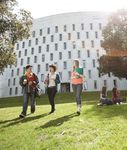 COURSEWORK
DEGREES
MASTER OF EDUCATION^                               1.5–2                        Foundational units
                                                                                EXE721 Assessment and Learning
 DEAKIN CODE          ADMISSION REQUIREMENTS                                    EXE722 Curriculum and Pedagogy
 E700                 The normal minimum educational requirement is a           EXE735 Evaluation: Improvement and Accountability
                      bachelor degree in any discipline area.                   EXE736 Knowledge, Learning and Learners

^ 	This course is currently under review and subject to change.                Core units
    Please visit deakin.edu.au/teaching for the latest course information.      EXE723 Curriculum and Assessment Design
                                                                                EXE734 New Technologies in Education and Training
This course provides you with an understanding of contemporary education
issues and discourses; and enables you to learn high-level critical and         Research units
evaluation skills and demonstrate the ability to undertake educational          EXR781 Education Research Methodology
research projects.                                                              EXR791 Designing and Developing a Research Project
                                                                                EXR796 Research Paper Part A
If undertaken with a research paper, the Master of Education (MEd) may          EXR797 Research Paper Part B
articulate into the Doctor of Philosophy (PhD).                                 EXR798 Minor Thesis Part A
Course structure                                                                EXR799 Minor Thesis Part B
Students are required to successfully complete 16 credit points in one of the   Specialist strands
following configurations:
                                                                                APPLIED LEARNING
Option 1                                                                        ECN704 Theories and Practice of Applied Learning
Students must successfully complete:                                            EXE731 Professional Learning and Development
••   4 credit points of foundational units                                      ECV722 Assessment in the Workplace
••   2 credit points of core units                                              ECJ723 Action Research in Professional Practice
••   4 credit points of research units (EXR781, EXR791, EXR796, EXR797)         INCLUSIVE EDUCATION
••   4 credit points of electives from a single specialist strand               EIE701 Personalising Learning: Curriculum and Assessment
••   2 credit points of electives from any of the other specialist strands      EIE702 Teaching and Learning in the Inclusive Classroom
Option 2                                                                        EIE704 Supporting Communication in Inclusive Classrooms
Students must successfully complete:                                            EIE703 Designing Engagement for Learning
••   4 credit points of foundational units                                      INTERNATIONAL EDUCATION
••   2 credit points of core units                                              EEG701 Contemporary Issues International Education
••   6 credit points of research units (EXR781, EXR791, EXR798, EXR799)         EEG702 Professional Learning in International Contexts
••   4 credit points of electives from a single specialist strand               EEG703 Governance and Capacity Building in International Education
                                                                                EEG704 Curriculum and Assessment in International Schools
                                                                                ADVANCED CURRICULUM, PEDAGOGY AND ASSESSMENT
                                                                                EEL700 Knowledge Creation in the Media Age
                                                                                Exx7xx Advanced Knowledge in the Education Disciplines
                                                                                EXE733 Assessing Learning
                                                                                And students select one of the following:
                                                                                EEL702 New and Traditional Literacies and Diverse Student populations
                                                                                Exx7xx Representing and Modelling in School Science
                                                                                ESM701 Teaching Mathematics Successfully

VICTORIA TEACHERS MUTUAL BANK
Victoria Teachers Mutual Bank (formerly Victoria Teachers
Credit Union) is a long-time partner of the School of
Education and provides event sponsorship and six student
study awards that aim to assist our education system in
the pursuit of excellence.
For more information about Victoria Teachers Mutual
Bank, please visit www.victeach.com.au.

6           ASK US A QUESTION – 1300 DEGREE (1300 334 733) – FACEBOOK.COM/DEAKINUNIVERSITY – ENQUIRE@DEAKIN.EDU.AU
3    Course duration in years
FT   Full time
PT   Part time
     Melbourne Burwood Campus
     Geelong Waterfront Campus
     Geelong Waurn Ponds Campus
     Warrnambool Campus
     Cloud (online)

MASTER OF EDUCATION (EDUCATIONAL                                                     Foundational units
                                                                                     EXE721 Assessment and Learning
LEADERSHIP AND ADMINISTRATION)^ 1.5–2                                                EXE722 Curriculum and Pedagogy
 DEAKIN CODE          ADMISSION REQUIREMENTS
                                                                                     EXE735 Evaluation: Improvement and Accountability
                                                                                     EXE736 Knowledge, Learning and Learners
 E746                 The normal minimum educational requirement is a
                      bachelor degree in any discipline area.                        Core units
                                                                                     ECM706 Education, Governance, Quality and Accountability
^ 	This course is currently under review and subject to change.
                                                                                     ECM704 Introduction to Educational Leadership and Administration
    Please visit deakin.edu.au/teaching for the latest course information.
                                                                                     EXE737 Leading and Managing Learning Organisations
This course provides you with an understanding of contemporary education             EXE738 Policy Studies in Global and Local Contexts
issues and discourses; and enables you to learn high-level critical and evaluation
skills and demonstrate the ability to undertake educational research projects.       Research units
                                                                                     EXE740 Independent Reading Study
The management of learning is becoming a feature of many complex
                                                                                     EXR781 Education Research Methodology
organisations that see themselves as 'learning organisations'. This course
                                                                                     EXR791 Designing and Developing a Research Project
explores what might constitute the responsibilities of those involved in managing
such organisations and the learning processes within them. While schools             EXR796 Research Paper Part A
are a focus of much of the work in this program, the basic ideas are equally         EXR797 Research Paper Part B
applicable to other learning organisations and those who work within them.           EXR798 Minor Thesis Part A
                                                                                     EXR799 Minor Thesis Part B
If undertaken with a research paper, the Master of Education (MEd) may
articulate into the Doctor of Philosophy (PhD).                                      Specialist strands
Course structure                                                                     APPLIED LEARNING
You are required to successfully complete 16 credit points in one of the             ECN704 Theories and Practice of Applied Learning
following configurations:                                                            EXE731 Professional Learning and Development
Option 1                                                                             ECV722 Assessment in the Workplace
Students must successfully complete:                                                 ECJ723 Action Research in Professional Practice
•• 4 credit points of foundational units                                             INTERNATIONAL EDUCATION
•• 4 credit points of core units                                                     EEG701 Contemporary Issues International Education
•• 4 credit points of research units (EXR781, EXR791, EXR796, EXR797)                EEG702 Professional Learning in International Contexts
•• 4 credit points of electives from a single specialist strand                      EEG703 Governance and Capacity Building in International Education
Option 2                                                                             EEG704 Curriculum and Assessment in International Schools
Students must successfully complete:
•• 4 credit points of foundational units
•• 4 credit points of core units
•• 6 credit points of research units (EXR781, EXR791, EXR797, EXR798)
•• 2 credit points of electives from a single specialist strand

                                                                                         For more information, including unit descriptions,
                                                                                         please visit deakin.edu.au/teaching.

                                                                                                                                                          7

COURSEWORK
DEGREES
MASTER OF EDUCATION                                                                            Core units
                                                                                               Trimester 1
(SPECIAL EDUCATIONAL NEEDS)                                      1.5
                                                                                               ECP703 Child Protection
 DEAKIN CODE          ADMISSION REQUIREMENTS
                                                                                               EEI714 Individualised Program Planning
 E734                 Four years of tertiary study, including an approved                      Trimester 2
                      teacher training qualification, such as a degree plus                    EEI715 Effective Classroom Management: Positive Learning Environments
                      a Bachelor of Teaching or equivalent, and appropriate                    EXE732 Social Justice and Difference
                      professional experience.
                                                                                               Elective units
Note: This course is accredited by the Victorian Institute of Teaching for special education   Trimester 1
teachers in government schools in Victoria.                                                    ECP711 Creativity and The Arts in Childhood
                                                                                               ESM701 Teaching Mathematics Successfully
The Master of Education (Special Educational Needs) is designed for qualified
                                                                                               ESP701 Education and Development of Exceptional Learners
teachers interested in a pathway for further learning and employment in the
area of special educational needs. This course is conducted via cloud (online)                 Trimester 2
study and consists of 12 credit points taken over one and a half years of                      EEL702 New and Traditional Literacies and Diverse Student Needs
full-time study or up to three years of part-time study.                                       ESP703 Student Welfare and Discipline Issues
As a graduate of this course you gain an advanced knowledge of                                 Practicum units
contemporary education issues and discourses; have high-level critical                         Trimester 1
and evaluative research skills; and translate your understandings of                           EEI700 Practicum Case Study*^
individualised, inclusive educational programs into practice. The course
                                                                                               Trimester 2
takes into account the implementation of social justice policy and addresses
                                                                                               EEI716 Practicum: Special Educational Needs^ #
the fundamental philosophy of access and success for people with diverse
educational needs.                                                                             *	EEI700 includes 15 days supervised/researched-based practice (can be completed
                                                                                                  in home-based schools).
The Master of Education (Special Educational Needs) is an externally                           #	EEI716 includes 15 days of supervised teaching and 15 days of professional
accredited program that meets the requirements of the Department of                               development activities comprising two days related to each unit of study.
Education and Training Victoria and the Victorian Institute of Teaching                        ^	EEI700 and EEI716 may be completed in a specialised area, such as vision
guidelines for special education. The requirements within the two practicum                       impairment, where supervision would be conducted by a by a trained specialist.
units EEI700 and EEI716 include 15 days of supervised teaching experience,                     Note: For the NSW Every School: Learning and Support Scholarship
a supervised case study (15 days or equivalent) and 15 days of professional                    participants there are two options:
development activities e.g. workshops and seminars related to specialist/
inclusive education.                                                                           a) practicum to be conducted in your own school as a leadership and research
                                                                                               project, related to the field, that is implemented and concluded with a report
Course structure                                                                               of the findings (equivalent to 15 days);
You are required to successfully complete 12 credit points including:
                                                                                               or
•• 4 credit points of compulsory core units (EEI714, ECP703, EXE732,
   EEI715), and                                                                                b) 15 days of supervised teaching practice, ten of which must be in a different
•• 2 credit points of practicum units (EEI700 and EEI716), and                                 location from your usual employment.
•• 6 credit points of study that combine research and elective units in one                    Research units
   of following three options.                                                                 EXE740 Independent Reading Study
Option 1                                                                                       EXR781 Education Research Methodology
•• 2 credit points of research units (EXR781 and EXE740), and                                  EXR791 Designing and Developing a Research Project
•• 4 credit points of elective units selected from ESP701, ESM701, ECP711,                     EXR796 Research Paper Part A
   EEL702, ESP703                                                                              EXR797 Research Paper Part B
                                                                                               EXR798 Minor Thesis Part A
Option 2                                                                                       EXR799 Minor Thesis Part B
•• 4 credit points of research units, including a 2 credit point research paper
   (EXR781, EXR791, EXR796, EXR797), and
•• 2 credit points of elective units selected from ESP701, ESM701, ECP711,
   EEL702, ESP703
Option 3
•• 6 credit points of research units, which include a minor thesis
   (EXR781, EXR791, EXR798, EXR799)
Note: Option 3 provides a research pathway for students to apply for entry to PhD.
The practicum units can be taken across a range of settings. The requirements
for these units comprise 15 days of supervised teaching experience, a supervised
research-based case study (15 days or equivalent) and 15 days of professional
development activities e.g. workshops and seminars related to the field of
specialist education.

8          ASK US A QUESTION – 1300 DEGREE (1300 334 733) – FACEBOOK.COM/DEAKINUNIVERSITY – ENQUIRE@DEAKIN.EDU.AU
3    Course duration in years
FT   Full time
PT   Part time
     Melbourne Burwood Campus
     Geelong Waterfront Campus
     Geelong Waurn Ponds Campus
     Warrnambool Campus
     Cloud (online)

MASTER OF EDUCATION (TEACHING ENGLISH                                                Core units
                                                                                     Trimester 1, 2 and 3
TO SPEAKERS OF OTHER LANGUAGES) –                                                    ECL753 Linguistics for Language Teaching
TESOL 1.5                                                                            Trimester 1 and 2
 DEAKIN CODE         ADMISSION REQUIREMENTS                                          ECL755 Professional Practice in TESOL or LOTE
 E753                Four years of tertiary study, including an approved             Trimester 1
                     teacher training qualification, such as a degree plus           ECL751 Pedagogy in the Globalised Language Classroom
                     a Bachelor of Teaching or equivalent, and have
                                                                                     Trimester 2
                     appropriate professional experience.
                                                                                     ECL752 Innovation in Language Curriculum
This course is designed for experienced Teaching English to Speakers of Other        Elective units
Languages (TESOL) professionals wishing to develop their understanding               Trimester 1
of current practice and issues in English language teaching in Australia and         ECL775 Intercultural Communication in Language Classrooms
overseas. It is also suitable for teachers who are newcomers to the field            ECL777 Bilingualism and the Principles and Practices of Language Education
of TESOL, as the core units explore the key principles and practices in
contemporary English language teaching.                                              Trimester 1 or 3
                                                                                     ECL773 Learning Global English in Diverse Social Contexts
If you wish to teach English to speakers of other languages within the
Victorian school sector you must meet specific content and practical teaching        Trimester 2
requirements in the related specialist field, as well as have a recognised           ECL774 Learning an Additional Language
teaching qualification that permits you to be employed as a teacher in               ECL776 Language Testing and Assessment
Victoria. Applicants without a recognised teaching qualification and who             EXE739 Internationalising the Curriculum
are working in the field of adult education or in overseas countries may             Trimester 2 or 3
apply to undertake the Master of TESOL (E757) (page 14).                             ECL756 Discourse Analysis for Language Teaching
Course structure                                                                     Research units
You are required to successfully complete 12 credit points comprising:               EXR781 Education Research Methodology
•• 4 credit points of compulsory core units (ECL751, ECL752, ECL753,                 EXR791 Designing and Developing a Research Project
   ECL755), and                                                                      EXE740 Independent Reading Study
•• 8 credit points of study as a combination of research and elective units          EXR796 Research Paper Part A
   in one of the following three options.                                            EXR797 Research Paper Part B
                                                                                     EXR798 Minor Thesis Part A
Option 1                                                                             EXR799 Minor Thesis Part B
•• 2 credit points of research units (EXR781 and EXE740), and
                                                                                     Notes:
•• 6 credit points of TESOL/TLOTE electives
                                                                                     (i) 	ECL755 Professional Practice in TESOL incorporates a practicum of 22 days of
Option 2                                                                                    supervised teaching practice in TESOL, for those applicants who wish to meet
•• 4 credit points of research units, including a 2 credit point research                   Victorian Institute of Teaching requirements. The type of practicum undertaken and
   paper (EXR781, EXR791, EXR796, EXR797), and                                              the number of days satisfactorily completed will be identified on your transcript.
                                                                                     (ii)	EXE739 offered in on-campus mode is subject to availability of staff and sufficient
•• 4 credit points of TESOL/TLOTE electives
                                                                                            students enrolled to meet University requirements.
Option 3                                                                             (iii)	EXE739 is a generic Master of Education unit. Generic units focus on contemporary
•• 6 credit points of research units including a 4 credit point thesis                      educational issues that can be applied to any specialist study and are designed
                                                                                            to be compatible with online technologies and to complement the specialist units.
   (EXR781, EXR791, EXR798, EXR799), and
                                                                                            Each generic unit may be tailored toward your specialist interests.
•• 2 credit points of TESOL/TLOTE electives
Note: Option 3 provides a research pathway for students to apply for entry to PhD.

                                                                                          For more information, including unit descriptions,
                                                                                          please visit deakin.edu.au/teaching.

                                                                                                                                                                                 9
COURSEWORK
DEGREES
                                                                   GRADUATE CERTIFICATE OF EDUCATION
                                                                   (TEACHING ENGLISH TO SPEAKERS OF
                                                                   OTHER LANGUAGES) – TESOL 1 PT
                                                                    DEAKIN CODE         ADMISSION REQUIREMENTS
                                                                    E552                Successful completion of an approved qualification at
                                                                                        degree or diploma level inclusive of approved teacher
                                                                                        education. It is possible for some credit to be granted
                                                                                        for appropriate, approved professional development
                                                                                        programs already undertaken.

                                                                   The Graduate Certificate of Education allows teachers to undertake focused
                                                                   short-term study programs and to gain credit for them. The courses provide
                                                                   teachers with high-quality programs linked to their professional and career
                                                                   development needs in areas that are of priority for schools and systems.
                                                                   This course is designed to meet the needs of teachers working in all sectors
                                                                   of the TESOL field in Australia and overseas. It is designed to provide a sound
                                                                   understanding of key principles and current innovative practice in English
                                                                   language teaching around the world and is also suitable for qualified teachers
                                                                   who are newcomers to TESOL. Applicants who wish to teach EAL in government
                                                                   schools in Victoria must meet specific content and practical teaching
                                                                   requirements in the Graduate Certificate of Education in the related specialist
                                                                   field, as well as having a recognised teaching qualification that permits
                                                                   them to be employed as a teacher in Victoria. The majority of adult EAL
                                                                   settings and programs will require this level of qualification for employment
                                                                   purposes.
                                                                   Course structure
                                                                   You must successfully complete 4 credit points comprising four core units.
                                                                   Core units
                                                                   Trimester 1 or 2
                                                                   ECL755 Professional Practice in TESOL or LOTE*
                                                                   Trimester 1, 2 or 3
                                                                   ECL753 Linguistics for Language Teaching
                                                                   Trimester 1
                                                                   ECL751 Pedagogy in the Globalised Language Classroom
                                                                   Trimester 2
                                                                   ECL752 Innovation in Language Curriculum
                                                                   * 	ECL755 Professional Practice in TESOL incorporates a practicum of 22 days
                                                                       of supervised teaching practice in TESOL for those applicants who wish to
                                                                       meet Victorian Institute of Teaching requirements. The type of practicum
                                                                       undertaken and the number of days satisfactorily completed will be identified
                                                                       on the student's transcript.

You will be taught by staff who have industry
experience and who have been recognised
as leaders and innovators in their fields.

For more information, including unit descriptions,
please visit deakin.edu.au/teaching.

10        ASK US A QUESTION – 1300 DEGREE (1300 334 733) – FACEBOOK.COM/DEAKINUNIVERSITY – ENQUIRE@DEAKIN.EDU.AU
3    Course duration in years
FT   Full time
PT   Part time
     Melbourne Burwood Campus
     Geelong Waterfront Campus
     Geelong Waurn Ponds Campus
     Warrnambool Campus
     Cloud (online)

MASTER OF EDUCATION (TEACHING                                                        Elective units
                                                                                     ECL751 Pedagogy in the Globalised Language Classroom
LANGUAGES OTHER THAN ENGLISH) –                                                      ECL752 Innovation in Language Curriculum
TLOTE 1.5                                                                            ECL756 Discourse Analysis for Language Teaching
                                                                                     ECL773 Learning Global English in Diverse Social Contexts
 DEAKIN CODE         ADMISSION REQUIREMENTS                                          ECL774 Learning an Additional Language
 E756                Four years of tertiary study, including an approved             ECL775 Intercultural Communication in Language Classrooms
                     teacher training qualification such as a degree plus            EXE739 Internationalising the Curriculum
                     a Bachelor of Teaching or equivalent, or four years
                                                                                     Research units
                     of tertiary study including at least three years
                                                                                     EXE740 Independent Reading Study
                     teaching experience.
                                                                                     EXR781 Education Research Methodology**
This course is designed for qualified and experienced TLOTE professionals            EXR791 Designing and Developing a Research Project
who wish to reflect on, evaluate and critique their practice and would like          EXR796 Research Paper Part A***
to develop their understanding of contemporary second language teaching              EXR797 Research Paper Part B***
in order to take on leadership roles in their workplace.                             EXR798 Minor Thesis Part A***
                                                                                     EXR799 Minor Thesis Part B***
If you wish to teach languages within the Victorian school sector you must
                                                                                     Notes:
meet specific content and practical teaching requirements in the related
                                                                                     * 	ECL755 incorporates a practicum of 22 days of supervised teaching practice in LOTE,
specialist field, as well as have a recognised teaching qualification that                for those applicants who wish to meet Victorian Institute of Teaching requirements.
permits you to be employed as a teacher in Victoria.                                      The type of practicum undertaken and the number of days satisfactorily completed
If you wish to meet the criteria for employment as a LOTE teacher in the                  will be identified on the student's transcript.
                                                                                     ** 	EXR781 – where you have an equivalent research study and/or experience this unit
Victorian school sector you should also hold either a three-year, post-Year 12
                                                                                          may be replaced with another 1 credit point unit in consultation with the course
major in LOTE; or current LOTE accreditation; or a statement of equivalence               director.
from a LOTE department of an approved university.                                    ***	EXR796/797 Research Paper Part A and Part B and EXR798/EXR799 Minor Thesis
                                                                                          Part A and Part B may be available to complete within the same trimester, but only
Course structure
                                                                                          after consultation with the course director. EXR796/797 is a 2 credit point unit.
You are required to successfully complete 12 credit points comprising:
•• 4 credit points of compulsory core units (ECL755, ECL753, ECL777 and
   either ECL751 or ECL752), and
•• 8 credit points of study as a combination of research and elective units
   in one of the following three options.
Option 1
•• 2 credit points of research units (EXR781 and EXE740), and
•• 6 credit points of TESOL/TLOTE electives
Option 2
•• 4 credit points of research units, which include a 2 credit point research
   paper (EXR781, EXR791, EXR796, EXR797), and
•• 4 credit points of TESOL/TLOTE electives
Option 3
•• 6 credit points of research units, including a 4 credit point minor thesis
   (EXR781, EXR791, EXR798, EXR799), and
•• 2 credit points of TESOL/TLOTE electives
Note: Option 3 provides a research pathway for students to apply for entry to PhD.

Core units
Trimester 1
ECL777 Bilingualism and the Principles and Practices of Language Education
Trimester 1 and 2
ECL755 Professional Practice in TESOL or LOTE*
Trimester 1, 2 and 3
ECL753 Linguistics for Language Teaching
Plus one of the following units:
Trimester 1
ECL751 Pedagogy in the Globalised Language Classroom
Trimester 2
ECL752 Innovation in Language Curriculum

                                                                                        Melbourne Burwood Campus

                                                                                                                                                                            11
COURSEWORK
DEGREES
GRADUATE CERTIFICATE OF HIGHER                                                    MASTER OF APPLIED LEARNING AND
EDUCATION LEARNING AND TEACHING                                             0.5   TEACHING^ 1.5–2
 DEAKIN CODE         ADMISSION REQUIREMENTS                                        DEAKIN CODE        ADMISSION REQUIREMENTS
 E575                An approved qualification at degree level in any field.       E730 1, 2          Applicants require a three-year bachelor degree
                     Participants in this course are expected to undertake                            qualification that covers two teaching method areas.
                     investigations into their own teaching practices and
                                                                                  ^ 	This course is currently under review and subject to change.
                     contexts, so it is highly desirable that they are                Please visit deakin.edu.au/teaching for the latest course information.
                     concurrently engaged in tertiary teaching or in              1 Graduate entry pre-service teaching qualification.
                     supporting teaching and learning processes.                  2 E730 course includes campus intensives held at Geelong Waurn Ponds Campus.

The Graduate Certificate of Higher Education Learning and Teaching meets          This course prepares students for teacher registration in Australia and aims to
the requirements for credentialled tertiary teaching for academic staff.          develop advanced knowledge, skills and professional capabilities required of
Such credentials are becoming increasingly valued across the higher               teachers to design and implement academic and vocational applied learning
education sector, both in Australia and internationally.                          programs that are responsive to the changing patterns of young people's
                                                                                  participation in education and training.
The course is suitable for all academics teaching undergraduate or
postgraduate students, in research supervision, and in the leadership or          The course is offered in mixed-mode, through the delivery of intensives and
management of higher education. It caters for graduate students, tertiary         also via cloud (online) learning through CloudDeakin.
teachers, adult educators and professional staff engaged in supporting            The course has 60 days of supervised professional experience, which is
teaching and learning programs or delivering professional development             integrated through the core units.
programs. The course develops your understandings of issues, research
findings and knowledge related to a range of tertiary teaching and learning       Course structure
contexts. Relevant policies, procedures and practices will be used to further     Students must complete a minimum of 16 credit points, including 12 core units
your knowledge of quality teaching and learning, as well as approaches            and a 4 credit point internship or research pathway:
and strategies to curriculum design, assessment and the scholarship               Core/WIL units
and leadership of teaching.                                                       ECJ721 Introduction to the Teaching Profession
Course structure                                                                  ECN7xx Introduction to Teaching in the Later Years
The course requires the completion of 4 credit points comprising four             ECN704 Theories and Practice of Applied Learning
core units.                                                                       ECN7xx Youth Cultures and Learning Pathways
                                                                                  ECJ723 Planning, Facilitating and Assessing Applied Learning Programs
Core units                                                                        for Vocational Pathways
Trimester 1 and 2                                                                 ECJ722 Planning, Facilitating and Assessing Specialist Subjects in the Middle
EEE733 The Scholarship of Teaching and Learning                                   Years
Trimester 1 and 3                                                                 ECN7xx Planning, Facilitating and Assessing Specialist Subjects in the Later
EEE731 Designing, Teaching and Assessing Higher Education Programs                Years
                                                                                  ECN7xx Researching Literacy and Numeracy and Applying Teaching Strategies
Trimester 2 and 3                                                                 for Engagement in Learning
EEE730 Contextualising Learning and Teaching in Higher Education                  ECN7xx Planning and Creating Effective Learning Experiences for
Trimester 3                                                                       Indigenous Students
EEE732 HDR Supervision                                                            ECN7xx Teaching for Cultural Diversity in the Middle and Later Years
                                                                                  ECN7xx Approaches to Researching, Analysing and Applying Data for
Notes:
                                                                                  School Improvement
EEE730 offering commences Trimester 2 2014.
EEE732 offering commences Trimester 3 2014.                                       ECN7xx Partnerships for Applied Learning: Independent Research Project
EEE731 is only offered in Trimester 1 and Trimester 3 commencing in 2015.         Elective/research units
EEE733 is only offered in Trimester 1 and Trimester 2 commencing in 2015.
                                                                                  EPR704 Internship
                                                                                  EXR781 Education Research Methodology
                                                                                  EXR791 Designing and Developing a Research Project
                                                                                  EXR7xx Independent Action Research Project
                                                                                  EXR796 Research Paper Part A
                                                                                  EXR797 Research Paper Part B
                                                                                  EXR798 Minor Thesis Part A
                                                                                  EXR799 Minor Thesis Part B

                                                                                      For more information, including unit descriptions,
                                                                                      please visit deakin.edu.au/teaching.

12        ASK US A QUESTION – 1300 DEGREE (1300 334 733) – FACEBOOK.COM/DEAKINUNIVERSITY – ENQUIRE@DEAKIN.EDU.AU
3    Course duration in years
FT   Full time
PT   Part time
     Melbourne Burwood Campus
     Geelong Waterfront Campus
     Geelong Waurn Ponds Campus
     Warrnambool Campus
     Cloud (online)

MASTER OF TEACHING                             1.5–2              3                        Plus one professional studies unit from:
                                                                                           EPR703 Reflecting on Practice in Professional Experience
 DEAKIN CODE          ADMISSION REQUIREMENTS                                               EPR706 Reflecting on Practice in Professional Experience
 E760 1, 2            Applicants require a three-year bachelor degree in any               EPR707 Reflecting on Practice in Professional Experience
                      discipline other than a teaching qualification in the                plus two core strand units relating to strand choice from below
                      nominated teaching strand.                                           Core strand units
1	Graduate entry pre-service teaching qualification.                                      EARLY CHILDHOOD
2	Also offered through the Institute of Koorie Education, which uses                      ECE761 Early Childhood Pedagogy, Curricula and Programmes
    community-based delivery.                                                              ECE762 Language and Literacy
3 	The cloud (online) offering of this course is studied part time only (50 per cent of
                                                                                           ECE763 Science and Environmental Awareness
    a full-time load, which equates to 4 units of study each year). Any student wishing
    to increase their load will have to gain written permission from the cloud (online)    ECE764 Young Children's Mathematics
    course director. To do this, students will have to provide evidence of ability to      ECP711 Creativity and the Arts in Childhood
    manage the extra load effectively.                                                     ECP712 Social, Physical and Emotional Health and Wellbeing
The Master of Teaching is an innovative course with the flexibility of allowing            Note: Melbourne Burwood Campus students study in campus mode only. Geelong Waurn
you to gain a teaching qualification in early childhood, primary or secondary              Ponds Campus students study via cloud (online) study mode with periodic intensives at
                                                                                           the campus. Both study modes are only offered full time for the early childhood strand.
teaching, as well as the option of a dual qualification in early childhood and
primary or primary and secondary.                                                          PRIMARY
The course is offered in campus and cloud (online) study modes, with different             ECP711 Creativity and the Arts in Childhood
strands available at different campuses in order to meet the needs of                      ECP712 Social, Physical and Emotional Health and Wellbeing
metropolitan, rural and regional students.                                                 EPL746 Primary Literacy
                                                                                           EPM742 Primary Children's Mathematical Development
This course has been developed in response to the growing trend, nationally                EPO701 Primary Humanities, Societies and Environments
and internationally, to require postgraduate qualifications for entry into the             EPS735 Primary Science and Technology Education
teaching profession and to offer a number of pathways into the profession.
                                                                                           SECONDARY
Career opportunities                                                                       Students enrolled in the secondary strand must complete:
As a graduate of the course you will be eligible to gain probationary
registration for teaching in primary or secondary school settings through the              •• Two curriculum studies units (teaching Years 7–10) in their two discipline
Victorian Institute of Teaching and/or registered to teach in early childhood                 areas (e.g. in history and geography; or science and maths; or English
settings by the Department of Education and Early Childhood Development                       and drama etc.).
on the recommendation of Early Childhood Australia (Victorian Branch).                     •• Two curriculum studies units (teaching Years 11–12) in their two
                                                                                              discipline areas.
You will have transferable organisational, leadership, human resource                      •• EEH730 Promoting Student Wellbeing – students with 4 or 6 credit points in
management and training skills. There is a strong demand for qualified                        research studies at an appropriate standard may apply for entry into a PhD.
teachers and graduate starting salaries for teachers are high compared to                  •• Leadership of Teaching – a 4 credit point sequence of studies in Leadership
the graduate average. The increased demand for teachers has also resulted                     of Teaching (ELT711; ELT712; ELT713; ELT714)
in improvements in teaching conditions, resources and career advancement                   •• Internationalisation (Secondary Education only) – a 4 credit point sequence
opportunities. As a graduate of this course you may find employment as a                      of studies in units that equip graduates with knowledge in international
teacher within the private or public education sectors. You will complete at                  education, curriculum principles and current policy issues (EEG701,
least 60 days of supervised school or early childhood education experience
                                                                                              EEG702, EG703, EED704).
and will be required to apply for the Working With Children Check (WWCC)
                                                                                           •• LOTE (Primary and Secondary Education) – a 4 credit point sequence of
administered by the Department of Justice.
                                                                                              studies in LOTE for both primary and secondary students who have not
Course structure                                                                              entered the course with a LOTE specialisation, but may well have the
You must successfully complete 16 credit points of study in the following                     required VIT requirement. The four units, when aligned with the remaining
course components.                                                                            12 units of the course, qualify graduates to teach LOTE (ECL751, ECL777,
                                                                                              ECL753, ESJ757).
Level 1 (Year 1)
                                                                                           •• TESOL (Primary and Secondary Education only) – a 4 credit point sequence
Trimester 1
                                                                                              of studies in TESOL for both primary and secondary students who have not
EEE751 Teaching: Promoting Successful Learning
                                                                                              entered the course with prerequisites to teach TESOL (ECL751, ECL752,
EPR701 Planning for Learning in Professional Experience
                                                                                              ECL753, ESJ759).
plus two core strand units relating to the following strand choice
                                                                                           •• Inclusive Education – a 4 credit point sequence of studies for both primary
Trimester 2                                                                                   and secondary students to enable students to have increased knowledge
EEE752 Effective Planning and Assessment                                                      of student diversity and students who live in poverty (EIE701, EIE702,
                                                                                              EIE703, EIE704).
Plus one professional studies unit selected from:
EPR702 Managing Teaching in Professional Experience                                        Please visit deakin.edu.au/teaching for more details on course structure.
EPR705 Managing Teaching in Professional Experience
plus two core strand units relating to strand choice from below
After completion of Trimester 1 and Trimester 2 studies, you must nominate
your additional trimester preferences and consult with enrolment officers
regarding your next trimester enrolment.
Level 2 (Year 2)
Trimester 1 (or alternative study period Level 2, Trimester 3)
EEE753 Becoming a Professional Educator

                                                                                                                                                                               13
COURSEWORK
DEGREES
                                                                          MASTER OF TEACHING ENGLISH TO
                                                                          SPEAKERS OF OTHER LANGUAGES 1.5
                                                                           DEAKIN CODE         ADMISSION REQUIREMENTS
                                                                           E757                Successful completion of a three-year tertiary degree
                                                                                               (or equivalent) at a recognised tertiary institution.

                                                                          The Master of Teaching English to Speakers of Other Languages (MTESOL)
                                                                          has been specifically designed to address the wide diversity of educational
                                                                          backgrounds of students who are interested in teaching English.
                                                                          The course is open to qualified professionals, including teachers, in the field
                                                                          of education and training. Special entry is available for other applicants who
                                                                          can demonstrate that their professional needs will be satisfied by the course.
                                                                          Course structure
                                                                          You are required to successfully complete 12 credit points comprising:
                                                                          •• 4 credit points of core units, and
                                                                          •• 8 credit points of study as a combination of research and elective units
                                                                             in one of the following three configurations.
                                                                          Option 1
                                                                          •• 2 credit points of research units (EXR781 and EXE740), and
                                                                          •• 6 credit points of electives
                                                                          Option 2
                                                                          •• 4 credit points of research units including a 2 credit point research paper
     ANYELI SALDIVA                                                          (EXR781, EXR791, EXR796, EXR797), and
                                                                          •• 4 credit points of electives
     MASTER OF TEACHING ENGLISH TO SPEAKERS
     OF OTHER LANGUAGES                                                   Option 3
                                                                          •• 6 credit points of research units, including a 4 credit point thesis
     MELBOURNE BURWOOD CAMPUS
                                                                             (EXR781, EXR791, EXR798, EXR799), and
     'I won a scholarship from my government to study at Deakin.          •• 2 credit points of electives
     So after I graduate I have a commitment with my country.             Note: Option 3 provides a research pathway for students to apply for entry to PhD.
     My mission is to teach other teachers all that I have learned        The research pathway is not available to 8 credit point course students.
     at Deakin and in Australia. I am going to teach in the national      Enrolled students who choose not to complete the Master of TESOL can apply
     university of my city, Arequipa.                                     to graduate with the Graduate Certificate of TESOL (E580) as an exit option.

     My studies at Deakin have been inspiring from day one, providing
     so many opportunities and experiences that I will never forget.
     Everything I have learned from my course has given me the basis
     to establish a similar pattern in my own teaching practice. In
     addition, the various volunteer programs I have participated in
     have inspired me to propose to and encourage the universities
     of my home country to establish similar kinds of programs,
     allowing students to integrate and collaborate with one another
     as a community.
     Deakin has provided so many opportunities, not only an inspiring
     teaching program, but also being able to interact with people
     from all around the world and to learn about their cultures.
     I've been actively involved in a number of programs the University
     offers, such as the ISS-Connect program, host program and
     DUELI Leadership Program. It's been such a rewarding and
     positive experience.'

                                                                              For the latest information about new courses at
                                                                              Deakin University, please visit deakin.edu.au.

14        ASK US A QUESTION – 1300 DEGREE (1300 334 733) – FACEBOOK.COM/DEAKINUNIVERSITY – ENQUIRE@DEAKIN.EDU.AU
3    Course duration in years
FT   Full time
PT   Part time
     Melbourne Burwood Campus
     Geelong Waterfront Campus
     Geelong Waurn Ponds Campus
     Warrnambool Campus
     Cloud (online)

Core units                                                                   Research units
Trimester 1, 2 or 3                                                          EXR781 Education Research Methodology
ECL753 Linguistics for Language Teaching                                     EXR791 Designing and Developing a Research Project
                                                                             EXE740 Independent Reading Study
Trimester 1
                                                                             EXR796 Research Paper Part A
ECL751 Pedagogy in the Globalised Language Classroom
                                                                             EXR797 Research Paper Part B
Trimester 2                                                                  EXR798 Minor Thesis Part A
ECL752 Innovation in Language Curriculum                                     EXR799 Minor Thesis Part B
Trimester 2 or 3
ECL756 Discourse Analysis for Language Teaching
Elective units
Trimester 1
ECL775 Intercultural Communication in Language Classrooms
ECL777 Bilingualism and the Principles and Practices of Language Education
Trimester 1 or 3
ECL773 Learning Global English in Diverse Social Contexts
Trimester 2
ECL776 Language Testing and Assessment
ECL774 Learning an Additional Language
EXE739 Internationalising the Curriculum
Trimester 3
ECL754 Language Teaching Practice in Context

                                                                                 INTERNATIONAL PARTNERSHIPS
                                                                                 AND COLLABORATION
                                                                                 Deakin's School of Education program offers master's
                                                                                 degrees in partnership with several universities in China,
                                                                                 Indonesia and the Middle East, employing a range of
                                                                                 delivery modes, including dual awards and academic
                                                                                 collaboration.
                                                                                 Many of our international partnerships include student
                                                                                 exchange opportunities, course articulation and
                                                                                 collaborative research.
                                                                                 For more information, please visit
                                                                                 deakin.edu.au/arts-ed/international.

                                                                                                                                              15