Effective photovoltaic service for top performance and reliable returns.
If your browser does not support JavaScript, please read the page content below:
Effective photovoltaic service for top performance and reliable returns.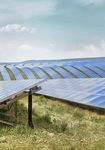 GENERATE SAVE STORE UTILISE Effective photovoltaic service for top performance and reliable returns. Complete services and solutions from a single source. www.energy.gildemeister.com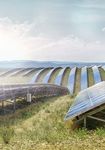 GILDEMEISTER ENERGY SOLUTIONS IS PART OF THE DMG MORI GROUP Global leaders in development and service. The merger of the German GILDEMEISTER Group and the Japanese Mori Seiki Group in 2013 resulted in a leading global manufacturer of machine tools and CNC turning and milling machines. Energy Solutions *DMG MORI Aktiengesellschaft (financial year 2015) Order volume of > 2.3 billion EUR per annum* machine tools 54% 46% DMG MORI AG • 22 production facilities worldwide • More than 7,000 employees • 165 national and international sales and service sites industrial services GILDEMEISTER energy solutions has been a wholly owned subsidiary of DMG MORI AG, a public limited company since 2007.
LifeCycle Services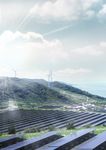 THE GLOBAL NETWORK OF GILDEMEISTER ENERGY SOLUTIONS At home where our customers are. The sun always shines in one of our offices. An international network of branches and sales partners forms the basis of our worldwide sales and services. GILDEMEISTER energy services Italia s.r.l. Italy | Lecce GILDEMEISTER energy solutions GmbH Germany | Würzburg GILDEMEISTER energy services Iberica SLU Spain I Barcelona Countries with installations from GILDEMEISTER energy solutions 8,000 installations worldwide More than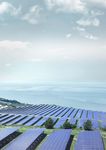 SUCCESSFUL PARTNERSHIP Fast and flexible for more satisfaction.
As a globally operating company, we can offer our customers top-quality service on-site. Our services focus on satisfied customers. Our comprehensive products and services guarantee the best-possible performance for your photovoltaic systems. With our tailor-made service modules, you benefit from services that are a perfect fit with your requirements.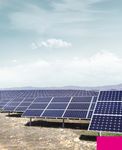 SATISFIED CUSTOMERS WORLDWIDE "GILDEMEISTER energy solutions is currently providing O&M services for a number of PV plants Vector Cuatro manages throughout Spain and Italy totaling ca. 50MW. We are very happy to declare that the performance as O&M contractor is satisfactory, having always achieved the guaranteed metrics under the O&M Contracts. Special mention is worth be done to the Spanish branch, which has not only achieved but in general terms exceeded the expectations, especially with regards to responsiveness and client oriented attitude." Matías Gallego, Technical Director, Vector Cuatro Group "Since 2011 GILDEMEISTER energy solutions has supervised our photovoltaic plants in Spain.
From the beginning, we valued GILDEMEISTER energy solutions performance, particularly their proactive, reliable and quick response to technical issues. We consider GILDEMEISTER as an excellent service provider and strongly recommend them." Stephan Thoenissen, Investment Reporting Group, ERGO Versicherungsgruppe AG "Goldbeck Solar enjoys working with GILDEMEISTER energy solutions as local O&M partner. Only with a strong partner we can deliver smooth operation of the plants at competitive cost. With GILDEMEISTER's expertise we can rely on a fast fault clearance and minimize downtime." Oliver Janisch, Head of O&M, GOLDBECK Solar GmbH "GILDEMEISTER energy services impressed us in the tender for the operations management of our PV systems with quick and clear statements and competitive pricing.
The partnership is very professional and pleasant." Rainer Isenrich, CEO/CFO, Edisun Power Europe AG "CHORUS Clean Energy AG has been cooperating successfully with GILDEMEISTER energy services Italia since 2009. GILDEMEISTER attends to our solar parks in the region of Apulia, in the south of Italy, and thereby takes care of service and maintenance responsibilities for our systems, which have a total capacity of about twelve megawatts. We intend to continue our working relationship with GILDEMEISTER in the coming years and are very satisfied with their service offer and the implementation thereof." Afroviti Capo, Operations Service, CHORUS Clean Energy AG
RANGE OF SERVICES Individual service for every photovoltaic system. We will gladly prepare a tailor-made offer for you from our comprehensive range of services. Irrespective of whether it is a fixed installation, a tracking system or a rooftop system.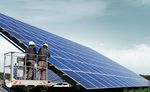 Service around the clock 24 /7/365 Service hotline: 08000 365 7 24 YOUR PARTNER: GILDEMEISTER ENERGY SOLUTIONS • Experience gained from more than 8,000 installations worldwide • Proven significant yield improvement after takeover of servicing for third-party parks • Reaction times to fault detection < 15 minutes • Fault clearance after failure (if applicable) < 12 h • Top bankability • Guaranteed security of the data link thanks to VPN encryption • Certified partner of various inverter manufacturers • In-house fitters and technicians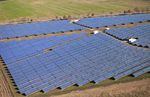 FROM CONSULTATION TO COMPREHENSIVE SERVICE Service is only perfect if everything runs perfectly. With our service and maintenance offers, we ensure maximum energy yield and the best operational availability of your photovoltaic system in the long term. Local service technicians are on standby for our customers in order to be on site by no later than 3 p.m. on the next working day in case of a production-related fault. WE ARE ALWAYS AVAILABLE FOR YOU! Our experienced and highly qualified GILDEMEISTER energy solutions employees are at your disposal 24 hours a day, seven days a week, via our service hotline.
Service hotline: 08000 365 7 24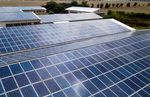 SYSTEM MONITORING • Remote monitoring of the PV system 24/7/365 • Daily evaluation of systems data and performance • Fault detection < 15 minutes • Fault analysis and initiation of measures (ticket system) • Active information for plant operators about faults • Creation of reports/reporting, including solar radiation data, energy production, fault logs • Individually selectable reporting intervals (annually, quarterly, monthly, weekly) – utilisation of customer-specific report templates on request • Optional monitoring of feed-in and consumption meters (depending on the technical specifications of the meters) TECHNICAL MANAGEMENT • Organising maintenance work, roof renovation if required, safety installations on the roof, recurring inspections • Organising and coordinating the service assignments of various service providers • Ongoing checking of component warranty periods (inverters, modules, etc.) MODULE CLEANING • Cleaning of the modules in a gentle, environmentally friendly way • Removal of all mineral and organic soiling (e.g.
dust, deposits, fats, pollen, lichens and mosses, insects, bird droppings, leaves and pine needles) • Compliance with manufacturers' specifications • Evaluation of the degree of soiling and consultation about requirements • Sensible scheduling according to local conditions (harvesting dust, pollen drift, construction dust, etc.) COMMERCIAL OPERATIONS MANAGEMENT Accounting and financial bookkeeping • Billing and auditing • Execution of payment transactions • Handling of all incidental booking activities (financial bookkeeping) • Advance VAT returns Annual financial statements and tax returns • Preparation of the annual financial statements • Preparation of annual tax returns • Checking the relevant assessments • Involvement in the external auditing of financial administration Management support • Yield and cost optimisation of projects (direct marketing, insurance, financing, etc.) • Coordination of result allocation, building up of reserves, withdrawal of liquid funds • Organisation and holding of shareholder meetings Business evaluations/management accounting • Preparation of a budget and liquidity plan • Dividend payment planning • Individual evaluations - Monthly business evaluations - Monthly profit-and-loss accounts - Monthly target-performance comparisons against budget Financing and cash management/bank support • Management of bank accounts in line with strict security requirements • Investment of liquidity reserves • Debt capital management • Monitoring of compliance with financing requirements imposed by the bank • Supervision of share transfers • Provision of commercial documentation and investment reports Support for shareholders/ stakeholders and project players • Relations with shareholders/stakeholders and project players (energy suppliers, landlords, official bodies, etc.) OUR SERVICES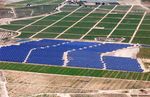 Proactive maintenance Preventive maintenance • Annual inspection of the system (different intervals can be chosen on request) • Precise reporting about the condition of the system, with fault report if applicable • Evaluation of the condition of the system and recommended courses of action, if applicable • Support and module attachment • Checking the construction (screwed connections, corrosion, weather damage such as due to storms, snow and ice) • PV modules - Measurement of the strings - Checking the module connectors - hecking the degree of soiling - Fit and tightness of module clamps - Checking the condition of the cables - Checking that module connectors fit correctly • Inverters - Checking the degree of soiling - Checking for moisture and possible damage - Checking the connectors and screw connections (DC/AC) - Checking of the overvoltage protection systems • Cabling - Checking for corrosion and weathering - Checking for proper laying and fixing - Inspection for damage caused by external influences such as rodents, birds, wind, ice and snow Recurring inspection of the system in accordance with DGUV Regulation 3 (statutory accident insurance provisions) • Inspection of the electrical systems and on-site equipment Maintenance of the transformer station - Medium-voltage switchgears • Inspection of the general condition of the transformer and transformer building (screwed connections, terminals, fuses) • Functional test of the components (gas pressure, fluid level, power system protection, power supply voltage, UPS) • Cleaning of SF6 medium-voltage switchgears • Earth measurements • Thermographic tests E-CHECK measurements of the low-voltage system • Visual inspection pursuant to IEC 60364 • Checking of insulation resistance, continuity of protective earth conductors and equipotential bonding, earth resistance, loop impedance, line impedance, RCD inspection, phase sequence MAINTENANCE/INSPECTION (PLANNED/SCHEDULED OPERATIONS) REPAIR/CORRECTIVE MAINTENANCE (UNPLANNED) • Repair of failures and damage within two working days, depending on availability of material • Immediate preparation of a detailed damage report • Submission of recommended courses of action SYSTEM OPTIMISATION AND REFITTING • Inspection and evaluation of historical system performance • Inventory of the condition of the system and its components • Expert opinion by in-house certified TÜV expert • Submission of recommended courses of action • Cost breakdown for yield optimisation of the system • Implementation of optimisation measures • Checking the effectiveness of third-party refitting measures MAINTENANCE OF PARKS AND SECURITY FENCES • Mowing of the meadow area • Pruning of shrubs and trees • Checking the condition of the fence and repairing any damage
THERMOGRAPHY • Thermographic inspection of the PV system on site during the operational phase • Testing carried out by specialist staff with Level 1 certification from ITC Stockholm Targeted detection of potential defects • Hotspots • Cell breakage • Delamination • Defective bypass diodes • Short circuits • Faulty soldered connections • Electronic parts • Inverter transformers • Equipment connection boxes • Professional software-based analysis of thermograms Precise reporting about the condition of the PV modules, including • Evaluation of the measurement results • Classification of anomalies • Photographic documentation of thermal anomalies • Recommended courses of action FLEXIBLE PAYMENT OPTIONS • Linking the payment to the annual yield in kWh* in the event of a full-service maintenance agreement • Conventional upfront payment (yearly, half-yearly or quarterly) * only for systems > 1 MWp and for a contract duration of more than 5 years SYSTEM TESTING, ASSESSMENT, ANALYSIS, REVISION • In-house certified TÜV appraisers/experts in photovoltaic systems (TÜV) are familiar with acknowledged technical regulations and can draw up sound expert opinions on systems for photovoltaic energy generation Knowledge/skills • Building legislation, standards, technical regulations • Cost and feasibility studies • Identification and evaluation of faults in photovoltaic systems • Expert services Assessment services • Compliance with DIN standards, VDE regulations, installation instructions, structural properties and corrosion of metals • Inspection of the PV system before the warranty period elapses or if there is a suspicion of impaired performance • Detection of yield losses caused by faulty modules • Inspection of all essential components for proper and defect-free installation (rooftops/open areas) • Checking whether individual PV modules produce the guaranteed output Tailor our service to your needs SPARE PARTS MANAGEMENT • Safe storage of necessary components • Insurance of stored spare parts • Back-up stocks with the relevant manufacturer on request • Ongoing monitoring of stock levels • Active information in case of critical stock levels PID EFFECT • Checking and assessment of modules for the PID effect • Detailed reporting and submission of recommended courses of action • Carrying out of repair work and preventive measures
LONG-TERM PARTNERSHIPS Together, we are strong. We cooperate with renowned manufacturers worldwide in order to be able to offer optimum maintenance for your systems. global player – global resourcing Making Quality Visible
PROFESSIONAL SERVICE FOR MAXIMUM PROFITABILITY A complete solar service that makes all the difference. We do everything to achieve maximum profitability for your photovoltaic installation. This is a promise we already keep with a comprehensive aftersales service at numerous photovoltaic installations. Worldwide. Day after day. DMG MORI AG has been renowned for technical expertise, reliability and efficiency for more than 140 years.
Focused services provided by our specialists ensure smooth system operation for maximum energy yield and the best-possible availability of the systems.
By the way: GILDEMEISTER energy solutions is also a specialist in turnkey project solutions – from project and systems management through to construction and operation. If you are looking for a reliable EPC partner with a first-class product portfolio and international project experience, you came to the right place! www.energy.gildemeister.com CONTACT US We will gladly provide consultation and prepare an individual offer for you. Contact persons: Ralf Reichert, Markus Kröhl energysolutions@gildemeister.com GILDEMEISTER energy solutions GmbH Carl-Zeiss-Str. 4 97076 Würzburg | Germany Tel +49 (0) 931 250 64-120 Fax +49 (0) 931 250 64-102
REFERENCE PROJECTS Perfect solutions – satisfied customers. Hörselgau | Germany Langeln | Germany Kaufbeuren | Germany Kairo | Egypt Zveretice | Czech Republic Creswell | UK
Carlino | Italy Ploiești | Romania Murcia | Spain Ginosa | Italy La Molineta | Spain Las Capitanas | Spain
BRO D6975 / 616UK Energy-efficient complete solutions. GILDEMEISTER energy solutions GmbH Carl-Zeiss-Str. 4, 97076 Würzburg, Germany T +49 (0) 931 250 64 -120, F +49 (0) 931 250 64 -102 GILDEMEISTER energy efficiency GmbH Riedwiesenstraße 19, 71229 Leonberg, Germany GILDEMEISTER energy storage GmbH Industriezentrum NÖ Süd, Straße 3, Objekt M36, 2355 Wiener Neudorf, Austria Energy saving GILDEMEISTER energy solutions has an essential and extensive awareness of energy, focusing on the intelligent generation, storage and utilisation of energy.
The cornerstone of a comprehensive energy solution is the lowering of energy costs and consumption through an energy analysis and the implementation of a GILDEMEISTER energy monitor. Energy generation Simply take control of power supply – with the intelligent, renewable power-generation systems of GILDEMEISTER energy solutions. Whether it is a fixed installation, a tracking system or a rooftop system: with our systems, you utilise the power of the sun in its most efficient form. Energy storage CellCube: this vanadium-based energy storage system with a long service life offers an uninterrupted supply of power.
It is available with power ratings from 10 to 200 kW and a scalable capacity up into the MWh range. In this way, base load coverage, power peak limiting and the safeguarding of sensitive areas can be guaranteed at all times.
Energy utilisation Intelligent products and technologies for modern industry: • E-mobility solutions • Industrial solutions • Backup solutions • Off-grid solutions • Tele solutions • Power solutions Energy efficiency in industry PV installation, Spain Energy solutions park, Bielefeld, Germany E-mobility solution at DMG MORI Global Headquarters Winterthur, Switzerland All information here! If your mobile phone has QR software installed, you can go directly to www.energy.gildemeister.com Our energy experts will gladly compile a concrete plan of measures together with you for the sustainable lowering of your energy costs.
Give us a call: +49 (0) 931 250 64-120