Going Digital - Spring 2019 - Bentley Systems
Page content transcription
If your browser does not render page correctly, please read the page content below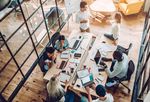 2018                                    Founded    in 1984, Bentley Systems has more than 3,500 colleagues in

    Performance                                                                                                            News...
                                            over 50 countries. Bentley is a global leader in providing engineers,
                                            architects, geospatial professionals, constructors, and owner-operators with

    Highlights                              comprehensive software solutions for advancing the design, construction,
                                            and operations of infrastructure.

                                                                                                                           New in this issue:                          • Bentley Systems' 2018 Performance Highlights ....... 2
                                                                                                                                                                       • Our latest acquisitions................................................ 3
                                                                                                                                                                                                                                                     • OpenBuildings Advancement............................. 8 / 9
                                                                                                                                                                                                                                                     • Digital Twins Advancement........................... 14 / 15
      Constant Currency ARR                                                                                                Welcome to the Spring 2019 edition          • Global Advancement, featuring                                               • Project Digital Twins..................................... 16 / 17
                                                                          %                                                of Bentley's Advancements Update.
                                                                CAGR: 7.2
                                                                                                                                                                         winners and finalists of the
                                                  13 – 20  18                                                                                                            2018 Year in Infrastructure Awards......................4 / 5
                                                                                                                                                                                                                                                     • Success Planning...................................................20
                                        rganic 20
                                                                                                                           Here is a listing of what's new
                                      O                                                                                    and noteworthy in this issue:               • Bentley's Open Modeling Environment..................6 / 7

                                                                                                                           Acquisition News:

          2013               2014               2015                2016              2017               2018
                                                                                                                           Agency 9 (October 15, 2018)                                                                       SignCAD (February 11, 2019)
                                                                                                                           Bentley acquired Agency9, provider of city-scale digital twin cloud                               The acquisition of SignCAD Systems augments Bentley's software
                                                                                                                           services. Bentley's iTwin cloud services add digital alignment and                                portfolio with traffic sign design solutions, enabling greater detail
      • Annual revenue runrate surpasses $700 million                                                                      change synchronization for infrastructure engineering digital twins                               for digital twins of transportation assets. The acquisition builds upon
                                                                                                                           and enable OpenCities Planner (formerly Agency9 CityPlanner) to                                   Bentley's comprehensive set of solutions for design and construction
      •   83% Annual Recurring Revenue (ARR; not including license sales) with 98% subscription retention rate             serve urban planning requirements at fuller levels of detail.                                     of transportation assets through its OpenRoads applications.

      • Organic revenues (constant currency) grew 6.5%

      • Closed 7 acquisitions, funded by operating cash flows

      • Increased colleague headcount by over 250

      • Achieved revenue runrate growth exceeding 20% in Greater China

                                                                                                                                                                                                                                                                                                                               BENTLEY ADVANCEMENTS UPDATE: GOING DIGITAL
      • Achieved revenue runrate growth exceeding 20% for brands including AssetWise, ContextCapture, OpenRoads
                                                                                                                           AIWORX (November 20, 2018)                                                                        ACE (November 12, 2018)
      • Since 2014 nearly $1 billion invested in R&D and acquisitions
                                                                                                                           Bentley acquired AIworx, Inc., provider of machine learning and                                   The acquisition of ACE enterprise Slovakia, provider of innovative
                                                                                                                           internet of things (IoT) technologies and services. Incorporation of                              technology solutions to interface with enterprise resource planning
                                                                                                                           data provided through AIworx technology with Bentley's digital twin                               (ERP), enterprise asset management (EAM), and geographical
                                                                                                                           cloud services enables users to leverage analytics visibility to improve                          information systems (GIS), extends Bentley's scope of engineering
                                                                                                                           productivity and efficiency of infrastructure assets.                                             digital twins beyond IoT to include IT.
2                                                                                                                                                                                                                                                                                                                                         3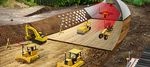 Revenue                                                                   Colleagues

     Global                                                           The Year in Infrastructure 2018 was a year                                                                                                                                                                                                                                                                                                              11
                                                                                                                                                                                                                                          19%
                                                                                                                                                                                                                                                                                                                    31%

                                                                      in which juries chose winning projects from
     Advancement
                                                                                                                                                                                                                                                                  AMERICAS               EUROPE,                               40%
                                                                                                                                                                                                                                                 47.5%                                   MIDDLE EAST,
                                                                      everywhere in the world.
                                                                                                                                                                                                                                                                  ASIA                   AFRICA
                                                                                                                                                                                                                                         33.5%
                                                                                                                                                                                                                                                                                                                                                                                                                   WINNER

                                                                                                                                                                                                                                                                                                                         29%                                                                                       2018
                                                                                                                                                                                                                                                                                                                                                                                                                   INFRASTRUCTURE
                                                                                                                                                                                                                                                                                                                                                                                                                   YEARBOOK I Page 106

                                                                                                                                                                                                                                                                                                                                             Sacyr Somague
                                                                                                                                                                                                                                                                                                                                             Hydroelectric Use of the Foz Tua Dam
                                                                                                                                                                                                                                                                                                                                             Foz Tua, Alijó – Vila Real, Portugal

     1                                                                                                                                                                                                                                                                                                                                                                                                                        10
                                                                                                             2018 Year in Infrastructure Award Winners
                                                                                                                                                                                                                                                    The winning and finalist projects of the 2018 Year in
WINNER                                                                                                   8                                                                                                                                           Infrastructure Awards illustrate the comprehensive                                                                                                            WINNER
2018
INFRASTRUCTURE
                                                                                                         6                                                                                                                                               scope both of Bentley's offerings and of the                                                                                                              2018
                                                                                                                                                                                                                                                                                                                                                                                                                   INFRASTRUCTURE
YEARBOOK I Page 128                                                                                      4                                                                                                                                            infrastructure assets our users design, build, and                                                                                                           YEARBOOK I Page 240
                                                                                                         2
                                                                                                         0
                                                                                                                                                                                                                                                     operate with our portfolio. To learn more about the
                                                                                                                                                                                                                                                      projects shown here and the more than 400 other

                                                                                                              CHINA

                                                                                                                      INDIA

                                                                                                                              INDONESIA

                                                                                                                                          U.S.A.

                                                                                                                                                   U.K.

                                                                                                                                                          MALAYSIA

                                                                                                                                                                     KOREA

                                                                                                                                                                               AUSTRALIA

                                                                                                                                                                                           SPAIN

                                                                                                                                                                                                   OMAN

                                                                                                                                                                                                          BRAZIL

                                                                                                                                                                                                                   KAZAKHSTAN
                                                                                                                                                                                                                                                           projects nominated in 2018, please visit
           Skanska Costain STRABAG Joint Venture (SCS)                                                                                                                                                                                                         www.bentley.com/yearbook                                                      MCC Capital Engineering & Research Incorporation Limited
           HS2 Main Works Lots S1 and S2                                                                                                                                                                                                                                                                                                     400,000 ton/day Water Supply Project of Wenjiang District, Chengdu City

                                                                                                                                                                                                                                     1
           London, United Kingdom                                                                                                                                                                                                                                                                                                            Chengdu, Sichuan, China

     2                                                                                                                                                                                                                                                                                                                                                                                                                         9

                                                                                                                                                                                                                                11                                                                                                   9
                                                                                      2                                           3
FINALIST                                                                                                                                                                                                                                                                                                                                                                                                           FINALIST
2018                                                                                                                                                                                                                                                                                                                                                                                                               2018

                                                                                                                                                                                                                                                                                                                          10
INFRASTRUCTURE                                                                                                                                                                                                                                                                                                                                                                                                     INFRASTRUCTURE

                                                                                                                                                                                                                                                                                          6
YEARBOOK I Page 39                                                                                                                                                                                                                                                                                                                                                                                                 YEARBOOK I Page 29

                                                                                                                                                                                                                                                         5

           Anil Verma Associates, Inc.                                                                                                                                                                                                                                                                                                       GS E&C Corporation
           Regional Connector Transit Corridor (RCTC)                                                                                                                                                                                                                                                                                        Jungkun-Jinjeong Bypass (Sueo-chon Bridge)
           Los Angeles, California, United States                                                                                                                                                                                                                                                                                            Gwangyang, Jeolla-Namdo, South Korea

                                                                                                                                                                                                                                                                                                                     8
     3                                                                                                                                                                                                                                                                                                                                                                                                                         8

FINALIST                                                                                                                                                                                                                                                                                                                                                                                                           WINNER
2018                                                                                                                                                                                                                                                                                                                                                                                                               2018
INFRASTRUCTURE                                                                                                                                                                                                                                                                                                                                                                                                     INFRASTRUCTURE

                                                                                                                                                                                            4
YEARBOOK I Page 175                                                                                                                                                                                                                                                                                                                                                                                                YEARBOOK I Page 234

                                                                                                                                                                                                                                                                                                                                7
           Alabama Department of Transportation                                                                                                                                                                                                                                                                                              Pestech International Berhad
           Birmingham, AL I-59/I-20 Corridor Project                                                                                                                                                                                                                                                                                         Substation Design and Automation for Olak Lempit Substation Project
           Birmingham, Alabama, United States                                                                                                                                                                                                                                                                                                Banting, Selangor, Malaysia

     4                                                                     5                                                                                                                                                                                                                                                             6                                                                                     7

SPECIAL RECOGNITION                                                                                                                                                          FINALIST                                                                        FINALIST                                                                                                                                              WINNER
2018                                                                                                                                                                         2018                                                                            2018                                                                                                                                                  2018
INFRASTRUCTURE                                                                                                                                                               INFRASTRUCTURE                                                                  INFRASTRUCTURE                                                                                                                                        INFRASTRUCTURE
YEARBOOK I Page 17                                                                                                                                                           YEARBOOK I Page 197                                                             YEARBOOK I Page 39                                                                                                                                    YEARBOOK I Page 94

           Infraero – Empresa Brasileira de Infraestrutura Aeroportuária       Arab Engineering Bureau                                                                                                                                                                  Voyants Solutions Private Limited                                    Northern Engineering & Technology Corporation, MCC
           Digital Airport – Londrina                                          Burj Alfardan                                                                                                                                                                            Station Development Plan for Gwalior Railway Station                 SINO Iron Ore Mine
           Londrina, Paraná, Brazil                                            Lusail, Ad Dawha, Qatar                                                                                                                                                                  Gwalior, Madhya Pradesh, India                                       Perth, Western Australia, Australia

4                                                                                                                                                                                                                                                                                                                                                                                                                                        5
Open Modeling                                Sharing digital components and connecting digital workflows across disciplines                                    Bentley's Open Modeling Environment achieves
    Environment
                                                 are the foundation of an open modeling environment. Comprising MicroStation-
                                                 based engineering and BIM applications specialized for asset types and solutions,                                project savings by advancing design integration...
    Advancement...
                                                 the open modeling environment advances collaboration, enabling clash resolution
                                                 and production of multidiscipline deliverables from any application.

                                                         IO N               Lu m e
                                                  LE G                                 n RT
                                                           nRail         Open
                                                                                Citie
                                                    Op e                              s

                                             s

                                                                                                   Au
                                        ad

                                                                                                      toP
                                                                                              Op
                                    Ro

                                                                                              en

                                                                                                         IP E
                                    en

                                                                                               Pla
                                Op
                 P

                                                                                                   nt
               LEA

                                                                           CONNECT Edition

                                                                                                                      STAAD
                                                                                                      OpenBuildings
                       OpenBridge

                                                       CONNECT Edition

                                                       Open Modeling

                                                                                                                      RA M
                                                        Environment
               PL AX

                                                                                                                                         2018 Year in Infrastructure Award Special Recognition:                               2018 Year in Infrastructure Award Winner:

                                                                                                   ws
                IS

                                                                                                                                            Advancing Digital Twins for Roads and Highways                                 Advancements in Mining and Offshore Engineering

                                                                                               Fl o
                                    Op

                                                                                              en
                                    en

                                                                                                        D
                                                                                              Op
                                        Si
                       S IT

                                                                                                   OO
                                         te

                                                                                                                                     Guangxi Communications Design Group Co., Ltd.
                            EO

                                                                                                   FL
                                    S             Op                                   ms
                                    P

                                                                                                                                     BIM-based Collaborative Design and Construction
                                                       en U                       om                                                                                                                                Northern Engineering & Technology Corporation, MCC
                                                              tilities   Ope nC                                                      Management of All Elements and Objects in the
                                                                                                                                     Lipu-Yulin Expressway Project                                                  SINO Iron Ore Mine
                                                 SIN
                                                       C AL                                                                          Guangxi Zhuang Autonomous Region, China                                        Perth, Western Australia, Australia

                                                                                                                                     The Lipu-Yulin Expressway has a main roadway spanning 263.1 kilometers.        Located in the remote Pilbara region of northwestern Australia, SINO iron
                                                                                                                                     Guangxi Communications Design Group is responsible for design,                 ore project is the largest monomer mining project in Australia to be invested
                                                                                                                                     coordination, and construction management. The CNY 23.06 billion               by China. The highly precise installation requirements contributed to
                                                                                                                                     roadway project featured technically complex structures, involved numerous     design, transport, and installation challenges. Northern Engineering &
                                                                                                                                     engineering disciplines, and required a large amount of land requisition and   Technology Corporation, MCC formed a BIM team to implement a combined
                                                                                                                                     demolition in an area with geological and geographical site constraints.       design and construction concept that focused on modular construction.

                                                                                                                                     ContextCapture helped the team save substantially in survey and mapping        The team used Bentley software to design a variety of 3D models and

                                                                                                                                                                                                                                                                                                    BENTLEY ADVANCEMENTS UPDATE: GOING DIGITAL
                                                                                                                                     costs, OpenRoads optimized the modeling of the highway elements, and           imported them into RAM for finite element analysis and to perform collision
                                                                                                                                     Navigator facilitated collision detection to identify and solve issues in      detection. Bentley's modeling applications simulated a module assembly
                                                                                                                                     advance. Bentley's Connected Data Environment based on ProjectWise             and construction environment, which enabled potential problems to be
                                                                                                                                     reduced communication and collaboration costs. Bentley's BIM solutions         identified and resolved in advance, improving construction efficiency and
                                                                                                                                     saved 10 percent in design and construction management, which reduced          shortening the construction period. The BIM solution facilitated accurate
                                                                                                                                     costs by 30 percent. Project Playbook: ContextCapture, Descartes,              drawing extractions in compliance with general international standards,
                                                            Multidiscipline                           Multidiscipline
       Components Center                                                                                                             LumenRT, MicroStation, Navigator, OpenBridge Modeler, OpenBuildings,           reducing design changes by 80 percent. Project Playbook: MicroStation,
                                                           Clash Resolution                        Documentation Center              OpenPlant, OpenRoads, OpenRoads ConceptStation, ProjectWise, ProSteel,         Navigator, OpenBuildings, OpenPlant, RAM
                                                                                                                                     ProStructures, RM Bridge

6                                                                                                                                                                                                                                                                                                              7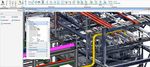 OpenBuildings                                        ...accelerating digital workflows!
    Advancement

    OpenBuildings applications integrate multiple                                                                                         ContextCapture for Reality       OpenBuildings Energy Simulator
    disciplines for the design, analysis, construction, and                                    LumenRT for Real-time Visualization
                                                                                                                                         Modeling of the Building Site     for Energy and Lighting Analysis
    management of high-performance buildings of any
    size, form, or complexity. Integrating data from
    different files and formats, OpenBuildings applications
    enable better project collaboration and help to reduce
                                                                                                                                                   Iterative
    costly rework.
                                                                                                                                                  Workflows

    OpenBuildings
        Designer

        OpenRoads
                                                                                                                                                   Iterative
                                                                                                                                                  Workflows
      and OpenSite

             OpenRail

                                                                                                                                       STAAD for Structural Analysis and
                                                                                              SYNCHRO for 4D Construction Modeling                                         LEGION for Pedestrian Simulation
                                                                                                                                       PLAXIS for Geotechnical Analysis

8                                                               Modeling                                                             Analysis and Visualization                                               9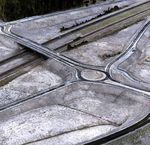 ProjectWise                                                                                                                                       AssetWise
                                           CONNECT  Edition Project Delivery
                                                Industrializing                                                                                                                              CONNECT  Edition
                                                                                                                                                                                                  Assuring Asset Performance

     ProjectWise +
                                                                                                                                                         AssetWise CONNECT Edition leverages a connected data environment to
                                                                                                                                                         facilitate the management of performance digital twins via interoperation
                                                                                                  ProjectWise: Advancing                                 of multiple data sources across IT, OT, and ET domains, for improved            AssetWise: Advancing the
                                                                                                  the ENR Top Design Firms                               decision support and proactive maintenance of infrastructure assets. The        Bentley Infrastructure Top Owners
     With the integration between ProjectWise 365 Services and Microsoft                                                                                 AssetWise platform uniquely federates the contexts within which asset
     365, the collaboration capabilities of Microsoft Teams, Flow, SharePoint,                                                                           information can be effectively managed across the infrastructure lifecycle,
     and Power BI can be applied to mainstream automated digital workflows                        Among the Top 50                   Among the Top 640   to comprehensively support functions that improve asset performance.            Among the Top 50                   Among the Top 500
     within ProjectWise. The integration ensures standards and best practices
     are shared across projects, and improves repeatability, scalability, quality,
                                                                                                                                                         Learn more: www.bentley.com/AssetWise.
                                                                                                                                                                                                                                                                                            107
     and predictability—industrializing project delivery, so that project teams
                                                                                                                                                325                                                                                                      24

                                                                                                                                                         Functional
     can widely replicate their best projects' successes.                                                        43
     Learn more: www.bentley.com/ProjectWise.                                                                                                            Offerings                                   Asset Lifecycle
                                                                                                                                                                                  Compliance
                                                                                                                                                                                                      Information
                                                                                                     BENTLEY SUBSCRIBERS                                                          and Safety
                                                                                                                                                                                                      Management
                                                                                                                                                                                                                                           BENTLEY SUBSCRIBERS             www.bentley.com/bi500

     New ProjectWise CONNECT Edition cloud services for
     comprehensive project delivery include:

                                                                                                                                                                                                                                         Bentley and Siemens:
       •   Deliverables Management to create, send, and receive                           •   Project Performance Dashboards for insight into                                Enterprise                        Asset
                                                                                                                                                                          Interoperability   AssetWise
           transmittals, submittals, and RFIs                                                 project progress                                                                                               Reliability

       •   Issues Resolution to submit, manage, and resolve issues                        •   Share to securely share project information
                                                                                                                                                                                                                                         APM for PowerPlants
       •   Field Data Management for configurable, forms-based                            •   Construction Management for contract, cost, change,                                                                                        Bentley and Siemens' new, jointly developed APM solution
           data collection                                                                    and risk management                                                                            Operational                                 empowers plant owners to take full advantage of digitalization,
                                                                                                                                                                                              Analytics                                  leveraging Siemens' deep power plant domain expertise and
                                                                                                                                                                                                                                         accelerating the time-to-value of APM implementation. Using
                                                                                                                                                                                                                                         intelligent models based on predictive analytics, the APM-
                                                                                                                                                                                                                                         as-a-service solution integrates into existing Computerized
                                                                                                                                                                                                                                         Maintenance Management System (CMMS)/Enterprise Asset
                                                                                                                                                                                                                                         Management (EAM) environments to improve maintenance
                                                                                                                                                                                                                                         planning, reduce outages, and increase workforce efficiency.

                                                                                                                                       ARC Industry
                                                                                                                                                         www.arcweb.com
                                                                                                                                       Reports

                                                                                                             Engineering Design Tools for                     Asset Reliability Software
                   2018 Year in Infrastructure Award Winner:                                                 Plant, Infrastructure, and                       and Services 2016
                       Advancements in Project Delivery                                                      Building Modeling 2017
                                        AECOM                                                                                                                   #1 (Overall)

                                                                                                                                                                                                                                                                                                           BENTLEY ADVANCEMENTS UPDATE: GOING DIGITAL
        Gaining New Perspective through ProjectWise Project Insights
                                                                                                              #2 (Overall)
                     Europe, Middle East, and Africa
                                                                                                                                                                #1 Electric Power T&D          #1 in Transportation
                                                                                                                      in Electric T&D and                                                                                                    2018 Year in Infrastructure Award Winner:
     If ProjectWise is a 2D Drawing, then ProjectWise Insights is the 3D Model that has                       #1 Communication Systems                                                              in Water &                                    Advancements in Construction
     illuminated 'all of that dull ProjectWise information'. Our Project Managers now                                                                           #1 in Oil & Gas                #1
                                                                                                                                                                                                    Waste Water
                                                                                                                                                                                                                                                         Oman Gas Company
     see the value of the CDE and how accurate metadata can help to identify trends in
                                                                                                                      in Water and
     project performance and provide the information needed to pro-actively influence
     better outcomes…
                                                                                                              #1 Wastewater Distribution                              in Pharmaceutical
                                                                                                                                                                #1 & Biotech                                                           Asset Performance Solution for Reliability Management
     – Elizabeth Berna, Information Manager, AECOM                                                                                                                                                                                                  Al-Khuwair, Muscat, Oman
                                                                                                        published 2018                                   published 2017
10                                                                                                                                                                                                                                                                                                          11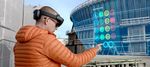 Going Digital
                   Across the                                            ...Digital Context and Digital Components
                   Infrastructure                                        span Project Delivery and Asset Performance
                   Lifecycle

                                                            Planning                                                                           Design                                                        Construction                                                                                 Operations
                          Digital Context

                                                                                                                                                                                                                                                                                                                                           Digital Context

                                                                                                                                                                                                                                                                                                                                                                Asset Performance
Project Delivery

                                                                                                                            Huadong Engineering Corporation Limited, PowerChina                                                                                                    Pennsylvania State University,
                                                                                                                       Application of BIM Strategy for Shenzhen Qianhai Municipal Infrastructure                                                                             Department of Architectural Engineering
                                                                                                                                           Shenzhen City, Guangdong, China                                                                                      Virtual Penn State Campus I University Park, Pennsylvania, United States

                                               During project delivery, the practice of industrializing BIM can improve predictability, performance, and outcomes by                               Digital engineering models represent an accumulated intelligence—the "digital DNA"—developed throughout the
                                               using— and reusing—ready-made digital components from concept to completion, adding more engineering content                                        design/engineering process. Leveraging digital DNA in both construction and operations is made possible by aligning
                                               earlier in the design process, for better, more informed design decisions. Applying industrial UAVs to continuously survey                          that data in a connected data environment (CDE) to be securely accessible for reuse by relevant stakeholders. The digital
                                               existing conditions of a project and provide engineering-ready digital context throughout planning, design, and construction,                       components and digital context within the CDE can be geo-coordinated for immersive visibility into project delivery and
                                               the BIM process can be further industrialized, by automating both surveying and construction workflows, and providing                               asset performance, leading to more informed decision making and improved outcomes.
                                               visibility into the path of construction, virtually.
                          Digital Components

                                                                                                                                                                                                                                                                                                                                           Digital Components
                                                                                                                       Industrializing BIM                                                                                                                                             Leveraging Digital DNA
       12                                                                                                                                                                                                                                                                                                                                                           13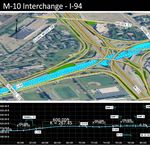 Digital Twins                                     Newly enabled by convergence of                                                                  Digital Twins                                       Web access for immersive visualization and
     Advancement...                                    Bentley technologies!                                                                            Accessibility...                                    analytics visibility!

      To create a digital twin with the fidelity needed to be useful for either project delivery or asset operations requires 1) the mirroring of the     Whether one is deploying a project digital twin, a performance digital twin, or any fit-for-purpose-curated digital twin, the unique benefits come
      physical reality of the site's or asset's existing conditions—the digital context—2) the aligning of the virtual engineering data—the digital       from the immersive visualization that becomes securely accessible to authorized stakeholders via a web browser interface and the analytics
      components—to make that "dark data" available for analytics, and 3) the synchronization of that data to reflect the continuous change               visibility that opens up the "dark data" of engineering processes for advanced insights through machine learning and big data analytics. In
      intrinsic to every project or operating infrastructure asset.                                                                                       addition, Bentley's unprecedented delivery of the iModel.js technology as an open source library, will enable a broad ecosystem of user- and
                                                                                                                                                          third-party-developed applications to address an unlimited number of use cases for the infrastructure digital twin.
      Bentley's infrastructure digital twin advancements converge the digital context that can be continuously surveyed with ContextCapture, and
      the digital components that are digitally aligned though our ProjectWise and AssetWise, comprising our Connected Data Environment. Finally,
      our iTwin Services provide the change synchronization necessary to maintain the data integrity of the digital twin.

      Requirements:                                                                   Solutions:

                                                                                                                                                                                                                                                                        Immersive
                   Reality...?                                                                      Reality...!                                                                                                                                                        Visualization
         1         Mirror Existing Conditions
                                                                                          1         Reality Modeling                                                                                                            Image courtesy of FC Barcelona

                   "Digital Context"                                                                Context Capture

                   Veracity...?                                                                     Veracity...!                                                                                                                                                           Analytics
         2         Align Engineering DNA
                                                                                          2         Connected Data Environment
                                                                                                                                                                                                                                                                           Visibility
                   "Digital Components"                                                             ProjectWise &                                                                                                            Image courtesy of Mott MacDonald

                                                                                                    AssetWise

                   Fidelity...?                                                                     Fidelity...!

                                                                                                                                                                                                                                                                                                               BENTLEY ADVANCEMENTS UPDATE: GOING DIGITAL
         3         Reflect Continuous Change                                              3         Cloud Services

                   "Synchronization"                                                                iTwin Services                                                                                                                                                            Open
                                                                                                                                                                                                                                                                             Source

14                                                                                                                                                                                                                                                                                                              15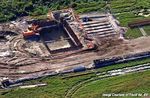 Project                                    ...Bringing visibility and predictability
     Digital Twins...                           to Project Delivery

     "Dark" Data                                "Open" (Query-able) Data                                                           Continuous and
                                                                                                                                   Comprehensive
                                                                                                                                 Status Review via
                                                                                                                                     Web Browser
                                                                                                                                                             Image courtesy of SWECO

          OpenBuildings

                                                                ProjectWise                      iTwin
                                                                                                Services
                                                                                                                                   Design Quality
                                                                                                                                        Analytics

                                                                     Connected Data
            OpenRoads
                                                                      Environment                                                                    Image courtesy of Mott MacDonald

                                                                                                                                         Change
                                                                                  Digital Components
                                                                                                                                   Accountability

               Revit
                                                                                      Digital Context                                                Image courtesy of Mott MacDonald

                                                                                                                                  4D Construction
                                                                                                                                        Modeling

                                                                                                                                                                                        BENTLEY ADVANCEMENTS UPDATE: GOING DIGITAL
     In project delivery, the "dark data" contained in engineering files from various sources can be "opened up" in our secure
     Connected Data Environment to become data that is query-able and change-synchronized for the stakeholders in the project
     delivery ecosystem.

                                                                                                                                                                Image courtesy of LAX
16                                                                                                                                                                                       17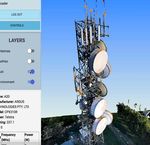 Digital
                   Workflows                                                      Extending engineering's Business Value...
                   Advancement

                                                                                                       Conceptioneering                                                 Inspectioneering

                                                                                                    Conceptioneering is a digital workflow that facilitates          Inspectioneering is a digital workflow bringing as-
                                                                                                    the process of creating multiple iterations of a conceptual      operated, and continuously surveyed, engineering-ready
                                                                                                    design model and providing a streamlined evaluation and          digital context into engineering environments enabling
                                                                                                    comparison of design alternatives. Digital context plays a       engineers to virtually inspect and evaluate infrastructure
                                                                                                    key role in conceptioneering as it leverages a reality mesh      assets from any location. The use of drones makes
                                                                                                    to bring immersive existing conditions and 3D engineering-       possible the detailed survey of assets too inaccessible or
                                                                                                    ready context to the design environment. Digital components      dangerous for field inspections, with UAV-mounted digital
                                                                                                    bring pre-defined, engineering-ready, intelligent 3D "building   photography, scanning, thermography, and electromagnetic
                                                                                                    blocks" into the conceptual design process to build robust       sensors gathering a rich set of digital information relevant
                                                                                                    conceptual models with enough detail to produce preliminary      to inspection. Machine learning can apply the resultant

                                                                                                                                                                                                                                                                                                                           Asset Performance
                                                                                                    cost estimates for feasibility studies.                          reality meshes for digital component classification and
Project Delivery

                                                                                                                                                                     condition assessment.

                      HNTB Corporation                                                                                                                                                                                                                                                                         SiteSee
                      I-94 Modernization Project I Detroit, Michigan, United States                                                                                                                                                   Automated Recognition of Antenna on a Cell Tower I Brisbane, Queensland, Australia

                                                                                                       Constructioneering                                               Operationeering

                                                                                                    Constructioneering is a digital workflow that enables            Operationeering is a digital workflow that can integrate
                                                                                                    engineering data to be brought directly from software            digital engineering models, the as-operated and continuously
                                                                                                    applications to the field to inform construction workflows       surveyed digital context of the infrastructure asset, and IoT
                                                                                                    and enable the use of GPS-connected, machine-controlled          data generated by sensors on the operating asset, to improve
                                                                                                    construction equipment. Constructioneering also provides         operational performance, reliability, compliance, and safety,
                                                                                                    the capability to bring UAV-captured, continuously               and to facilitate predictive maintenance. The digital context,
                                                                                                    surveyed digital context into the engineering environment        in the form of a reality mesh, connected with IoT data
                                                                                                    for design development and construction progress                 and dashboards and, augmented with digital components
                                                                                                    monitoring. Digital components used in constructioneering        from the engineering models, can provide an immersive
                                                                                                    contain relevant intelligence to automate fabrication and        3D environment offering, enabling remote operations and
                                                                                                    construction processes.                                          operational visibility for better decision support.

                      Finnmap Infra Oy
                      Highway 3 Arolampi Interchange I Riihimäki, Finland

       18                                                                                                                                                                                                                                                                                                                      19
Success                                           Automating digital workflows...
     Planning                                          to replicate best projects' successes!

                                   Your
                                 Projects
                                                                                              Success Plans help organizations to implement and
                                                                                              realize maximum value from their Bentley applications

     WORST                                                          BEST
                                                                                              more quickly, with improved results, and with minimized
                                                                                              risk. By developing a going digital strategy with help
                                                                                              from Bentley experts, organizations can see a 5 to
                                                                                              15% improvement in design efficiency through better
                                                                                              leveraging the capabilities of Bentley's technology.
              Your Projects ON                                                                As part of their Success Plans, organizations can learn,
         Automated Digital Workflows                                                          automate, and institutionalize proven digital workflows
                                                                                              and industry best practices through Bentley Institute's
                                                                                              Digital Advancement Academies.

     WORST                                                          BEST

     Digital Twin Success Stream                                                                                                                         Digital Advancement Academies
                                                                                                                                                         Digital Advancement Academies partner with industry leaders as a
                                                                                                                                                         catalyst for thought leadership and knowledge exchange, helping
                                                                                                                                                         to better align all stakeholders involved in the design, construction,
                                                                                                                                                         and operation of infrastructure assets. With their process-focused
                            Road                                              Airport                                            Tunneling
                            Digital Twin                                      Digital Twin                                       Digital Twin            approach, Academies provide opportunities for participants to define
                            Success Stream                                    Success Stream                                     Success Stream          and explore desired industry outcomes and best practices.

                                                                                                                                                           •    Digital Advancement

                                                                                                                                                           •    Construction

                                                                                                                                                           •    Constructioneering (in partnership with
                                                                                                                                                                Topcon Positioning Group)
                            Rail                                              Bridge                                             Hospital
                            Digital Twin                                      Digital Twin                                       Digital Twin

                                                                                                                                                                                                                                  BENTLEY ADVANCEMENTS UPDATE: GOING DIGITAL
                                                                                                                                                           •    Process Industries (in partnership with Siemens)
                            Success Stream                                    Success Stream                                     Success Stream

                                                                                                                                                         Digital Advancement Research
                                                                                                                                                         The Digital Advancement Research Team collaborates with
     Bentley experts can be embedded on project teams to help overcome project challenges and ensure that organizations achieve their best outcomes.     government, university, and industry visionaries to demonstrate
                                                                                                                                                         innovative solutions for future infrastructure needs.
          •   Components Center Administration                  •   Projects Insights Dashboards               •   Context Insights
          •   Digital Workflows Setup                           •   Project Portfolio                              (Machine Learning) Library            Learn more: www.bentley.com/services.
20                                                                                                                                                                                                                                21
Digital             Integrating cloud services across infrastructure
     Co-venturing        supply chains...

                                                      Bentley and Siemens introduced PlantSight, a jointly developed
                                                      digital solution to enable as-operated and up-to-date digital
                                                      twins, which synchronize the physical plant and its engineering
                                                      data. Because process industries are characterized by ongoing
                                                      capital projects, the effectiveness of digital twins depends
                                                      upon the integrity and accessibility of continuously updated,                                       PlantSight
                                                      as-operated data. With PlantSight, every process plant owner-
                                                      operator can realize the benefits of as-operated digital twins
                                                      – consistent operational readiness, improved reliability, and
                                                      better efficiency – without disruption to their existing physical or
                                                      virtual environment.
                           Dr. Horst Kayser
                    Chief Strategy Officer, Siemens

                                                      At the Mobile World Congress 2019 in Barcelona, Bentley
                                                      presented SYNCHRO XR, its app for immersively visualizing 4D
                                                      construction digital twins with the new Microsoft HoloLens 2.
                                                      Selected as a Microsoft mixed reality partner representing
                                                                                                                                                          SYNCHRO
                                                                                                                                                        and HoloLens 2
                                                      the architecture, engineering, and construction (AEC) industry,
                                                      Bentley demonstrated how with SYNCHRO XR for HoloLens 2,
                                                      users can interact collaboratively with digital construction models,
                                                      using intuitive gestures to plan, visualize, and experience
                                                      construction sequencing.
                          Trudy Norris-Grey
                    Global Managing Director, Local
                     and Regional Government and
                         CityNext at Microsoft

                                                      Bentley Institute and Topcon have established the
                                                      Constructioneering Academy to provide opportunities for
                                                      learning best practices in constructioneering, a digital workflow
                                                      that enables engineering and survey data to be used to inform
                                                      construction workflows and improve project delivery. Since its                                       Digital

                                                                                                                                                                         BENTLEY ADVANCEMENTS UPDATE: GOING DIGITAL
                                                                                                                                                         Construction
                                                      launch, the Constructioneering Academy has offered sessions in
                                                      North America, Australia, and the U.K. Also, as part of an ongoing
                                                      constructioneering initiative, Bentley and Topcon are working                                         Works
                                                      together to integrate the Topcon point cloud and 3D mesh service,
                                                      MAGNET Collage Web, with the Bentley ContextCapture Cloud
                                                      Processing Service to enable fast generation of 3D engineering-
                            Ray O'Connor              ready reality meshes and digital surface models.
                      President and CEO, Topcon                                                                              Image courtesy of Topcon

22                                                                                                                                                                       23
www.bentley.com

Corporate Headquarters
685 Stockton Drive • Exton, PA 19341 • United States
1-800-BENTLEY (1-800-236-8539) • Outside the United States +1 610-458-5000

Bentley EMEA Bentley Systems International Limited
2 Park Place • Upper Hatch Street Dublin 2 • D02 NP94 • Ireland
+353 1 436 4600

Bentley Asia
Unit 1402-06, Tower 1 • China Central Place, Beijing 100025 • China
+86 10 5929 7000

                                                                                     Bentley
                                                                                     Communities

© 2019 Bentley Systems, Incorporated. Bentley, the Bentley logo, AECOsim Building Designer, AssetWise, AutoPIPE, ContextCapture, ConstructSim, Descartes, FLOOD, iTwin, LEAP, LEGION, LumenRT, MicroStation, Bentley
Navigator, OpenBridge, OpenBridge Modeler, OpenBuildings, OpenBuildings Designer, OpenBuildings Energy Simulator, OpenCities, OpenCities Planner, OpenComms, OpenFlows, OpenPlant, OpenRail, OpenRoads, OpenRoads
Concept Station, OpenSite, OpenUtilities, PlantSight, PLAXIS, ProjectWise, ProSteel, ProStructures, RAM, SINCAL, SignCAD, SITEOPS, STAAD, and SYNCHRO are either registered or unregistered trademarks or service marks
of Bentley Systems, Incorporated, or one of its direct or indirect wholly owned subsidiaries. Other brands and product names are trademarks of their respective owners.