Grande Prairie Guide 2019 - City of Grande Prairie
If your browser does not support JavaScript, please read the page content below:
Grande Prairie Guide 2019 - City of Grande Prairie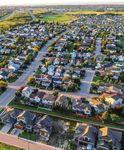 W THE REALTY GROUP AWARD-WINNI N G B R OKER AGE Business of the Year 2014 Grande Prairie Chamber of Commerce Passionate Heart Award 2016 City of Grande Prairie Let us help you settle into the City! We can assist in: We love Grande Prairie!
Buying a new home for your family
Buying your first home
Selling your existing home
Transitioning from renting to buying
Referring you to professional services
Selling your home if you transfer away
Managing your investment property
Renting an apartment
Renting a house John Krol 780 814 1589 JohnKrolRealtor.ca johnk@royallepage.ca 780 532 3400 rentRLP.ca angiepeters@royallepage.ca Angie Peters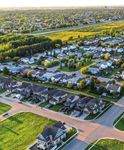 A Blend of Urban Vibe & Historical Pride Downtown is Grande Prairie's centre for dining, shopping, health and wellness, arts, business, and entertainment! Experience more than 400 stores and services plus concerts, sports events, parades, and much more throughout the year. Experience the atmosphere of Grande Prairie's urban marketplace – where you want to be! www.gpdowntown.com gpdowntown E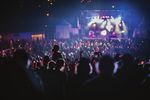 HomesandLandofGrandePrairie.com Pick up a FREE copy of the Peace Region's most comprehensive Real Estate publication at over 600 locations throughout the region. Visit HomesandLandofGrandePrairie.com to see hundreds of available listings in all price ranges and to browse the current issue of the magazine online.
makes finding your easy. new home HOMES LAND &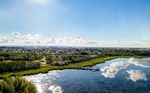 OVERVIEW 06 A THRIVING CITY 08 WHAT'S AROUND 10 HISTORIC HUB 12 CITY MAP 14 POPULATION SETTLING IN 16 KEY CONTACTS 18 HOUSING 22 EDUCATION 27 ENVIRONMENT 28 HEALTH CARE 30 TRANSPORTATION 32 EVENTS LIFESTYLE 44 OUR COMMUNITY 46 ARTS & CULTURE 50 INDOOR RECREATION 53 EXPLORE THE OUTDOORS 58 PARKS BUSINESS 60 BUSINESS ADVANTAGE 62 BUSINESS RESOURCES 63 SHOPPING SUNSET OVER GRANDE PRAIRIE | WILLIAM VAVREK © All rights reserved Grande Prairie Guide 2019. Reproduction in whole or in part is strictly prohibited. imageDESIGN and the City of Grande Prairie makes every effort to ensure the accuracy of the information it publishes, but cannot be held responsible for any consequences arising from errors or omissions.
ECONOMIC DEVELOPMENT DEPARTMENT | DISTRIBUTOR Contact for copies: 780-538-0475 | ecdevinfo@cityofgp.com Bag 4000 – 10205-98 Street, City Hall, Grande Prairie, Alberta Canada T8V 6V3 | investgrandeprairie.com PUBLISHER | DESIGNER | ADVERTISING SALES info@imagedesign.pro | 780-532-6353 10017 100 Ave, Grande Prairie, Alberta, Canada T8V 0V2 imagedesign.pro COVER PHOTOGRAPH BY LIZA CURTISS PRINTED IN ALBERTA, CANADA PHOTOGRAPHY Angie Patterson, Aquatera, Beauchamp Photography, Carmen Vallentgoed, City of Grande Prairie, GPRC, Grant Berg Gallery, imageDESIGN, Jacek Sopotnicki, JKP Images, Judd Dowhy, Liza Curtiss, Nitehawk, South Peace Regional Archives, The Centre for Creative Arts, The Dunes Golf & Winter Club, The Jump Yard, Tom Gorman, William Vavrek CONTRIBUTORS City of Grande Prairie - Economic Development Department, Jessica Sanderson 5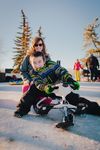 You might not expect to find countless opportunities in a city with a population just over 69,088; however, Grande Prairie offers an intriguing mix of small city community and big city benefits. The city's advantage in attracting businesses, jobs, and people comes from its agricultural industry, strategic location, and diverse wealth of natural resources—including oil, natural gas, coal, and lumber. As the largest commercial centre north of Edmonton, Grande Prairie draws people from all over the world to work and live, as well as serves as a hub to outlying areas. The city serves residents from northeastern British Columbia and northwestern Alberta to as far away as the Yukon and Northwest Territories creating a total trade area of over 289,832 people.
The city's impressive draw from the surrounding area allows residents and visitors alike to enjoy a wide variety of shopping and recreation. The abundance of jobs and Grande Prairie's status as the Most explore, discover, live A THRIVING CITY Entrepreneurial Community in Canada for three consecutive years has made it the perfect place for young people to start their careers and families. Grande Prairie is one of the youngest cities in Canada, boasting more children entering kindergarten than adults heading into retirement. To allow this population to thrive, the city has developed a wide range of activities and amenities for residents of all ages, from children to the elderly.
Grande Prairie is a four-season playground with so much, both indoors and outdoors, to entertain visitors, newcomers, and long term-residents. Whether you like adventure, learning, or relaxation Grande Prairie has something for everyone. In Grande Prairie it's easy to get out and get active: you can walk the trails in Muskoseepi Park, play a round of golf at one of the local courses, or even surf at the state of the art Eastlink Centre. The city also has a number of parks and spectacular green spaces 6 OVERVIEW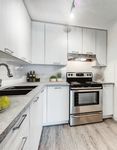 COMPLEMENTARY PUBLICATIONS GRANDE PRAIRIE GUIDE Also available in French. ECONOMIC PROFILE Grande Prairie's vibrant economy has developed with years of steady growth. Within the Economic Profile, you will find demographics, development and transportation information, sector profiles, and much more. HOTEL & EVENT FACILITIES GUIDE You'll want to refer to this publication when you are planning your next event, meeting or conference. Find room dimensions, photos, facility amenities, and accommodation information for every space in Grande Prairie. SPORTS FACILITIES GUIDE When you're planning to host a sporting event, competition or tournament, this is your guide for information on all Grande Prairie and surrounding area sport facilities, their amenities, map locations, and photos.
Request a print copy: ecdevinfo@cityofgp.com View online: cityofgp.com/livehere for outdoor enjoyment right in the city. In the foothills just south of Grande Prairie you can find year-round entertainment and great camping opportunities.
If you're a fan of sports you can cheer on the Grande Prairie Storm at an AJHL game or catch one of the major local, national, or international sporting events that Grande Prairie has gained a reputation for hosting. Recent events include: the 2015 Tour of Alberta, the 2015 Canada Cup of Curling, the 2016 Scotties Tournament of Hearts and 2018 Alberta Summer Games. Lovers of art and culture will have no trouble finding entertainment in the city. Revolution Place hosts world-class acts like Rihanna, Keith Urban, and Elton John. The Grande Prairie Live Theatre regularly showcases local talent and produces plays, concerts, film festivals, and other events.
Those looking for inspiration can visit the Art Gallery of Grande Prairie, which houses the largest public art collection in the region. For the hands on experience, the Centre for Creative Arts offers a range of classes to learn new skills.
With something for everyone, Grande Prairie is the perfect place start your family, or set out on your own. Not only is the city a great place to live and work, but it is a place where you can thrive. 7 OVERVIEW COUNTRYSIDE SOUTH NEIGHBOURHOOD | WILLIAM VAVREK
NORTHERN LIGHTS NEAR GRANDE PRAIRIE | WILLIAM VAVREK centre of the peace river region WHAT'S AROUND Grande Prairie's ideal location means that it not only acts as a hub to draw people from the surrounding area but also that it is the focal point of a vibrant region. You can take advantage of how easy it is to travel in the region to explore beyond the city itself and discover an extensive network of nearby towns and cities, both in Alberta and British Columbia.
Located where Highways 2, 40, and 43 meet, it's easy to drive to or from the city. If you prefer to fly, the Grande Prairie Airport has direct flights to Edmonton and Calgary allowing residents to comfortably travel near and far. Leaving the city you will encounter farm and parkland, giving the area the vast and open feeling of the natural prairie landscape. If you want a break from the beautiful endless skies of the prairies you can head south or west from the city into the foothills and you will encounter a very different landscape of vast boreal forest and towering Rockies.
An abundance of provincial parks can be found in nearly any direction from the city if you like to explore, hike, or camp. To take in the breathtaking beauty of nature in comfort, and for world-class skiing, hot springs, and restaurants you can travel to Jasper National Park, just four hours south of Grande Prairie. For a bit of history, you can take a scenic drive north, where you will encounter the majestic Peace River Valley while crossing the historic Dunvegan Bridge. You can learn amazing things about the region by exploring the many homesteads and museums that surround the city.
From stunning natural landscapes and outdoor adventures to a wealth of history and discovery the region surrounding Grande Prairie is yours to explore.
8 OVERVIEW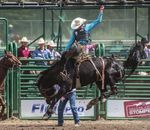 GRANDE PRAIRIE EDMONTON CALGARY 63 63 43 40 2 2 35 2 2 1 TO FORT MCMURRAY 16 JASPER RED DEER PEACE RIVER GETTING TO GRANDE PRAIRIE CALGARY 750 km | 466 miles 7 hrs via AB-43 E EDMONTON 456 km | 284 miles 4.5 hrs via AB-43 E FORT MCMURRAY 749 km | 466 miles 7.5 hrs via AB-2 E FORT ST. JOHN 207 km | 129 miles 2.5 hrs via AB-43 W & BC-97 N JASPER 397 km | 247 miles 4.25 hrs via AB-40 S PEACE RIVER 197 km | 123 miles 2.25 hrs via AB-2 N & AB-2 E RED DEER 608 km | 378 miles 5.75 hrs via AB-43 E & AB-2 S 9 OVERVIEW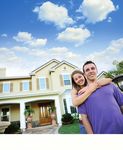 Grande Prairie is located in Alberta's Peace Country, so named for the Peace River, which flows through the area.
Before the arrival of European settlers, the prairie was home to the Beaver First Nation, with bands of Cree sometimes travelling through the region as well. Since the 17th century, the fur trade brought European explorers further and further west, and in 1793, Alexander Mackenzie became the first European to travel through the Peace River Region. In 1805, the initial fur trade post was established in the region on behalf of the North West Company.
A Hudson's Bay trading post was established near Grande Prairie in 1881. The beginning of the 20th century saw more settlers in search of farmland, and in 1910, the town site was laid out by the Argonaut Company. In 1911, a two-storey store was erected on the corner of what is now 100th Avenue and 100th Street, and soon after, much of the Grande Prairie town site began to be taken up by various businesses, ready to serve the incoming settlers. Grande Prairie was incorporated as a village in 1914. During the Great Depression, more settlers arrived from the drought-stricken southern prairies.
They came north to farm the moist, fertile soils of the Peace. The Depression was difficult for people on the prairies, but thanks to the favourable weather conditions of the Peace River Region residents fared relatively well. Agriculture built the foundation of Grande Prairie in the early 20th century, and it remains important today. The region produces more grain than the entire province of Manitoba, as well as the largest share of the Canadian honey supply. The discovery of oil at Leduc, Alberta in 1947 ignited a series of explorations leading to the discovery of bountiful reserves of oil and natural gas in the Peace Region.
Though some DOWNTOWN 1950 | SOUTH PEACE REGIONAL ARCHIVES over a hundred years of history HISTORIC HUB 10 OVERVIEW
exploration and drilling occurred in the early parts of the 20th century, it was the post-war explorations that spurred the oil and gas industry in the area. As more and more reserves were discovered, the economy expanded and the region's population increased dramatically. Today, the oil and natural gas industry has become integral to Grande Prairie's economic growth. The second half of the 20th century was the beginning of an era of prosperity for Grande Prairie. The rapid economic and population growth in the town and region led to Grande Prairie becoming a City in 1958. This growth quickly drove up demand for infrastructure and workforce development.
To address the region's growing need for post-secondary education, the Grande Prairie Junior College was established in 1965, becoming the Grande Prairie Regional College in 1974. The modern structure bordering Muskoseepi Park was designed by world-renowned architect Douglas J. Cardinal. Following the construction of the college was the opening of the Prairie Mall, attracting international stores and shoppers to the city.
Grande Prairie's role as a regional hub was enhanced in 1982 with the opening of the new Courthouse and Provincial Building to service the region's need for Alberta Government services. The opening of Crystal Park School in 1983 brought Grande Prairie the first integrated school in Alberta combining regular school with programs traditionally only found in hospitals. Building on the region's success, a 161-bed hospital was opened in 1984 to accommodate a growing population base. Grande Prairie continues to grow and expand every year. To accommodate the growing population, the Grande Prairie Regional Hospital is slated for completion in 2020.
The new facility will function as a regional referral centre, providing health services to northwestern Alberta residents and allowing more northern patients to receive specialized and complex care, closer to home and with shorter wait times. Grande Prairie is a city of constant change and growth. As talented young workers and their families move to the area in search of opportunities, they continue to help shape the city into the vibrant community that it is.
STREET CONSTRUCTION 1948 | SOUTH PEACE REGIONAL ARCHIVES 11 OVERVIEW
668 670 43 43 43 43 40 2 116 ST. 116 ST. 116 ST. 116 ST. 124 ST. 100 AVE. 100 AVE. 100 AVE 132 AVE. 132 AVE. 84 AVE. 68 AVE. 43 43 NORDHAGEN WEST MOUNTVIEW INDUSTRIAL MOUNTVIEW BUSINESS PARK AIRPORT INDUSTRIAL VISION WEST BUSINESS PARK CENTRE WEST BUSINESS PARK RAILSIDE BUSINESS PARK KENSINGTON BROCHU INDUSTRIAL WESTGATE WESTPOINTE PINNACLE RIDGE O'BRIEN LAKE GATEWAY RICHMON INDUSTRIA PARK WEST TERRA AIRPORT BEAR CREEK HIGHLANDS ARBOUR HILLS HIDDE VALLE 12 OVERVIEW
116 AVE.
100 ST. 100 ST. 1 8 S T ___ 92
ST. 9 2 S T ___ 92
ST. 92 ST. 92 ST. 84 ST. 84 ST. 84 ST. 68 AVE. 1 8 S T ___ 108
ST. 108 ST. 108 ST. 108 ST. 108 ST. 108 ST. 100 ST. 100 ST. 1 S T ___ 98
ST. 98 ST. ___ 100
AVE. 100 AVE. 99 AVE. E. 116 AVE. 132 AVE. 132 AVE. 132 AVE. 132 AVE. 116 AVE. 68 AVE. 68 AVE. 84 AVE. 84 AVE. 84 AVE. 43 43 STONE RIDGE MISSION HEIGHTS SOUTHVIEW PATTERSON PLACE HIGHLAND PARK SWANAVON SOUTH PATTERSON PLACE COUNTRY CLUB WEST COUNTRY CLUB ESTATES COUNTRYSIDE SOUTH COUNTRYSIDE NORTH EAGLE ESTATES RIVERSTONE BROOKFIELD CREEKSIDE SWAN CITY MEADOWVIEW > COBBLESTONE IVY LAKE ESTATES CRYSTAL LANDING TRUMPETER VILLAGE WEST CARRIAGE LANE CRYSTAL HEIGHTS CRYSTAL LAKE ESTATES COPPERWOOD KINGSGATE LAKELAND NORTHGATE NORTHRIDGE ROYAL OAKS CRYSTAL RIDGE HILLSIDE COLLEGE PARK CENTRAL BUSINESS DISTRICT AVONDALE MONTROSE VLA MOUNTVIEW MORGAN MEADOWS SMITH SIGNATURE FALLS KENNEDY Y ND AL TRADER RIDGE ALBINATI INDUSTRIAL EN EY 13 OVERVIEW Area Schools Hospital Future Hospital Police Station Fire Station Arts Centre Museum Library Railway Industrial Area Commercial Area Rural Service Area Airport  Information Centre  Golf Course  Campground CITY MAP - LEGEND
DINING OUT IN DOWNTOWN | BEAUCHAMP PHOTOGRAPHY a young, fast-growing community POPULATION 14 OVERVIEW Several smaller communities bring the total trading area population to approximately 289,832 people. POPULATION 69,088 2018 Municipal Census POPULATION GROWTH RATE 2000–2018 POPULATION INCREASE 2000–2018 UNEMPLOYMENT RATE (2018 average) 5.6% 92.1% 3.69% The median age of the community is a youthful 31.9 Population 1000 2000 3000 4000 5000 6000 7000 5 − 9 10 − 14 15 − 19 20 − 24 < 5 25 − 29 30 − 34 35 − 39 40 − 44 45 − 49 50 − 54 55 − 59 60 − 64 65 − 69 70 − 74 75 − 79 80 − 84 85 + City of Grande Prairie County of Grande Prairie POPULATION DISTRIBUTION BY AGE With a median age of 31.9, well below the national average of 40.5 Grande Prairie is an exceptionally young city.
Whether it is parents pushing a stroller, children filling the Eastlink Centre or families biking one of the many trails, there are signs of youth everywhere you turn.
Grande Prairie's youthfulness is a result of the growing opportunities presented by its role as a regional hub as well as the area's many natural resources. Grande Prairie's population grew 92.1% between 2000 and 2018 as people flocked to the area for job opportunities.
15 Newly Renovated Rental Apartments and Townhomes Welcome Home AVONDALE 10012 – 107 Ave. Bachelor, 1 & 2 bedroom suites BEAR RIDGE MANOR 10010 Prairie Rd. 1, 2 & 3 bedroom suites BEAR RIDGE PLACE 10009 Prairie Rd. 1 & 2 bedroom suites COLLEGEVIEW 10511 – 103 Ave. Bachelor & 1 bedroom suites EAGLE PLACE 9721 – 92 Ave.
Bachelor, 1 & 2 bedroom suites GRANDE POINTE 9913 – 108 Ave. Bachelor, 1 & 2 bedroom suites BOARDWALK PARK ESTATES I & II 9209 – 100 St. Bachelor, 1 & 2 bedroom suites 2, 3 & 4 bedroom townhomes HILLCREST HEIGHTS 9612 – 100 Ave. Bachelor, 1 & 2 bedroom suites MCKENZIE POINTE 10216 – 106 Ave. Bachelor, 1 & 2 bedroom suites PRAIRIE SUNRISE TOWERS 9649 – 94 Ave. Bachelor, 1 & 2 bedroom suites  Heat, Water and Parking Included  TELUS Internet & Optik TVTM Included*  Upgraded Flooring and Appliances  On-site Laundry Facilities *Some conditions apply.  24-hour Customer Service  Resident Member Account  Veteran's Discount  On-site Maintenance, Cleaning and Landscaping Call 587.801.4626 or visit bwalk.com to book a showing today.
resources to get you started KEY CONTACTS ORGANIZATION DESCRIPTION CONTACT City of Grande Prairie The Citizen Contact Centre is your central point of contact for general City of Grande Prairie inquiries including Enforcement Services, Transportation Services, GP Transit, Environmental Stewardship, the Mayor/City Manager's Office 780-538-0300 cityofgp.com Grande Prairie Fire Department The Grande Prairie Fire Department serves the citizens of Grande Prairie with the goal of protecting life, property, and the environment 780-538-0393 cityofgp.com/fire Grande Prairie RCMP Grande Prairie is served by the local RCMP detachment 24 hr.
non-emergency: 780-830-5700 General enquiries: 780-830-5701 CITY MATTERS ORGANIZATION DESCRIPTION CONTACT Aquatera Provider of water, wastewater, solid waste, and recycling services 780-538-0348 aquatera.ca ATCO Electric Electricity provider 1-800-668-2248 atcoelectric.com ATCO Gas Natural gas provider 780-539-2400 atcogas.com Utilities Consumer Advocate Find information on your electricity and natural gas options 310-4822 ucahelps.alberta.ca UTILITIES WESTGATE FIRE STATION | WILLIAM VAVREK 16 SETTLING IN
ORGANIZATION DESCRIPTION CONTACT A1 License & Registry Provides driver licensing and other license and registry services 780-539-5009 a1registry.ca Alberta Motor Association Provides driver licensing, insurance, and roadside assistance services 866-989-6370 ama.ab.ca Centre for Newcomers Helps newcomers to Canada integrate into the community 780-538-4452 gpcn.ca Greyhound Bus service to Edmonton, Calgary, and other Canadian cities 780-539-1111 greyhound.ca The License Centre Driver licensing and vehicle registration, corporate registry, birth, death, marriage, land title, personal property, health care, and Canadian Boating License 780-532-4033 thelicencecentre.ca The Work Place Employment and career services, programs, and resources for job seekers and employers 780-539-5477 gpworkplace.ca KEY SERVICES ORGANIZATION DESCRIPTION CONTACT Bell Mobile phone, internet, and TV 780-833-7020 bell.ca Eastlink Phone, internet, and TV 1-888-345-1111 eastlink.ca Fido Mobile phone 1-888-481-3436 fido.ca Galaxy Broadband Satellite internet service 1-877-463-9728 galaxybroadband.ca Koodo Mobile phone 1-866-995-6636 koodomobile.com Telus Mobile phone, phone, internet, and TV 310-2225 telus.ca Xplornet Internet 1-877-243-4568 xplornet.com COMMUNICATION SERVICE PROVIDERS ORGANIZATION DESCRIPTION CONTACT 2day FM Local radio station 780-357-3733 2dayfm.ca Big Country XX Local radio station 780-532-0840 bigcountryxx.com Daily Herald-Tribune Local daily newspaper 780-532-1110 dailyheraldtribune.com Eastlink Channel 7 Community TV channel 780-513-7647 Q99 Local radio station 780-882-6612 q99live.com Reach FM Local radio station 780-830-7640 reachfm.ca Rock 97-7 Local radio station 780-539-9700 rock977.ca LOCAL MEDIA 17 SETTLING IN
YOUNG FAMILY IN SUBDIVISION | BEAUCHAMP PHOTOGRAPHY moving in HOUSING Being a city in northwestern Alberta, it is often believed that the cost of living in Grande Prairie is high relative to the rest of Canada or even the Province. However, the cost of living is very comparable with the rest of Alberta. With a high average household income and a discretionary income that is double the national average, Grande Prairie residents are accustomed to a comfortable lifestyle. The local real estate market remains affordable. The city's construction remains busy with Building and Inspection Services issuing a total of 1,018 permits in 2018.
The annual average home price in Grande Prairie rose slightly to $304,365, a 4% increase from 2017, yet significantly lower than the provincial average of $387,460 and national average of $488,699. The average rent for a two bedroom suite in Grande Prairie remained affordable in 2018 at $1,122 per month, compared to the province wide average of $1,215.
Median Family Income Median Household Income Average 2 Bedroom Rental (% of income) INCOME TO RENT COMPARISON 0% 140,000 120,000 100,000 80,000 60,000 40,000 20,000 Grande Prairie Fort St John Red Deer Prince George Fredericton Cape Breton Charlottetown St. John's Percent of Income Income Lethbridge M edicine Hat Alberta Canada 25% 20% 15% 10% 5% 18 SETTLING IN
RENTING With the affordability of rentals, renting a house or apartment is a viable option for singles, couples or families. Many of Grande Prairie's hotels also offer long-term options that can serve as a comfortable place to stay while searching for more permanent accommodations.
ORGANIZATION WEB ADDRESS PHONE Advantage Property Management advantagepropertygp.com 780-357-0336 Better Homes and Gardens Real Estate rentgp.managebuilding.com 780-532-3388 Boardwalk bwalk.com Emerald Manor Apartments kelsongroup.com 587-803-8011 Equity Rentals equity.rentals 780-357-3338 Northview Apartment REIT northviewreit.com Prime Property Management gpprime.net 780-538-2980 Quality Property Management commvestrealty.com 780-539-7131 Real Property Management realcanadianpropertymanagementsolutions.managebuilding.com 780-532-4900 Royal LePage Property Management rentrlp.ca 780-532-3400 The above list is intended to be inclusive of housing rental services in Grande Prairie, however it is not exhaustive.
ORGANIZATION WEB ADDRESS PHONE Grande Spirit Foundation grandespirit.org 587-771-9432 Points West Living parkplaceseniorsliving.com 780-539-5538 The above list is intended to be inclusive of organizations providing senior living services in Grande Prairie, however it is not exhaustive. SENIOR LIVING With activities and amenities for all ages, Grande Prairie provides a comfortable lifestyle for those seeking retirement living and supportive housing.
CRYSTAL LAKE NEIGHBOURHOOD | WILLIAM VAVREK 19 SETTLING IN
21 Empower youth to make a difference. Get involved. MAY7,2019 Presented by /MightyPeaceDay @mightypeaceday MightyPeaceDay.ca MightyPeaceDay@icloud.com
for all ages, young & old EDUCATION GRANDE PRAIRIE REGIONAL COLLEGE | GPRC Grande Prairie is fortunate to be served by a world-class education system with a wide variety of exciting program options for students at any stage. From pre-kindergarten right through to post-secondary, choice is abundant with many daycare and dayhome facilities, approximately 30 schools at four districts and Grande Prairie Regional College.
Each school district offers a wide variety of unique and specialized possibilities, including French Immersion, Francophone Education and Montessori programming while the college offers a range of post secondary options from trades and diplomas to university-transfer programs. Whichever educational path you decide to take, you'll be set up for success starting in Grande Prairie. THE GRANDE PRAIRIE AND DISTRICT CATHOLIC SCHOOL The Grande Prairie and District Catholic School district serves students of all faiths and backgrounds. French Immersion Programming is available through the Catholic school system to students from Pre-Kindergarten through Grade 12 and the Celtic Academy, a multi-sport based program is offered to students in Grades 4–12 and is based on the Long-Term Athlete Development program.
gpcsd.ca | 780-532-3013 THE GRANDE PRAIRIE PUBLIC SCHOOL DISTRICT (GPPSD) The Grande Prairie Public School District (GPPSD) offers French Immersion programming for students from pre-kindergarten to Grade 12, Montessori programming for preschool to Grade 6 and International Baccalaureate programming for Grades 10–12. GPPSD also includes the Academy, a performance driven academic and athletic training program for students in hockey, dance, soccer, and golf. Additionally, GPPSD students have the opportunity to earn credits towards their post-secondary studies thanks to dual credit partnerships with the Grande Prairie Regional College and the Northern Alberta Institute of Technology.
gppsd.ab.ca | 780-532-4491 GRANDE PRAIRIE REGIONAL COLLEGE (GPRC) Grande Prairie Regional College (GPRC) is a comprehensive community institution offering university transfer, diploma and certificate programs; apprenticeship and preemployment trades training; and adult high school equivalency completion. The highly-qualified faculty, affordable tuition, small classes, personal contact, and extensive scholarship and awards program offered by GPRC attract students from across the country. In 2018 GPRC was awarded degree granting status as the institution's first step towards becoming a university.
gprc.ab.ca | 780-532-8133 22 SETTLING IN
ORGANIZATION WEB ADDRESS PHONE A Bright Beginning Child Care Centre abrightbeginningchildcare.ca 780-532-9170 Building Blocks Daycare gprc.ab.ca/community/daycare 780-539-2781 Garderie Les Petits boucs Daycare (ELCC) nouvellefrontiere@csno.ab.ca 780-532-3196 Ivy Lake Out of School Program 780-513-0695 Kid's Place Pre-School & Kids Day Care Centre davebarcc.ca 780-538-0469 Queen Elizabeth II Hospital Child Care Centre bit.ly/qe-child-care 780-538-7100 Stepping Stones Day Care & Family Day Home Program ssdcs.ca 780-532-9684 Watch Me Grow Family Child Care Program watchmegrow.ab.ca 780-814-7050 Wee Care Drop In Centre weecaredaycaregp.com 780-357-0030 YMCA Childcare bit.ly/ymca-gp 780-539-9622 DAYCARE & DAYHOME FACILITIES THE PEACE WAPITI PUBLIC SCHOOL DIVISION Peace Wapiti Public School Division (PWPSD) provides service to more than 6,000 Pre-Kindergarten to Grade 12 students in 34 schools, including eight Hutterite colony schools, two outreach schools, an online school, and educational programming at a group home facility.
The City of Grande Prairie is home to Harry Balfour School, offering Kindergarten to Grade 8 and Peace Wapiti Academy, a Grades 9–12 high school. North of the city is the new Whispering Ridge Community School, offering Kindergarten to Grade 8 and a playschool facility. Peace Wapiti Enterprise Centre located in Royal Oaks subdivision provides alternative education options and teacher support for junior and senior high academic programming. PWPSD offers full-day and half-day Kindergarten options. High school students may earn post-secondary credit through dual credit partnerships with Grande Prairie Regional College and Northern Lakes College.
pwsd76.ab.ca | 780-532-8133 THE NORTHWEST FRANCOPHONE EDUCATION REGION The NorthWest Francophone Education Region (Conseil scolaire du Nord-Ouest No 1 - CSNO) offers preschool to Grade 12 students high quality Francophone education at École Nouvelle Frontière, Grande Prairie's only Francophone school. École Nouvelle Frontière offers Alberta Education's curriculum, along with a rich cultural programming which supports a sense of belonging to the francophone community. The CSNO's graduates' high level of bilingualism, as well as the abilities developed during their francophone schooling, increases their opportunities for post-secondary education an employment.
csno.ab.ca | 780-624-8855 WHISPERING RIDGE COMMUNITY SCHOOL | WILLIAM VAVREK MOTHER TERESA CATHOLIC SCHOOL | WILLIAM VAVREK 23 SETTLING IN
24 40 43 40 Woody Creek Range Road 72 HWY 43 Range Road 72 HWY 43 rc rc 100 Ave 100 Ave 84 Ave 68 Ave 68 Ave 100 St 108 St 116 St 116 St 116 St 100 St 100 St 92 St 92 St 108 Ave 108 Ave 116 Ave 670 670 132 Ave 100 Ave 100 Ave 84 Ave 68 Ave 68 Ave 100 St 108 St 116 St 116 St 116 St 100 St 100 St 92 St 92 St 108 Ave 108 Ave 116 Ave 670 670 132 Ave St. Joseph St. John Paul II Westlake Carriage Lane NE Acreages SW Acreages Wembley Riverview Pines and others Grovedale SE Acreages Beaverlodge NW Acreages Wedgewood S Acreages Maple Ridge Sandy Ridge Taylor Estates and others Clairmont Whispering Ridge Westgate Countryside North Signature Creekside Riverstone Cobblestone Crystal Landing Ivy Lake Estates Trumpeter Village Crystal Heights Copperwood Woodgrove Crystal Lake Estates Lakeland Scenic Ridge Crystal View Mountview Avondale Swanavon Northridge Royal Oaks Crystal Ridge Smith Morgan Meadows Hillside Highland Park North Patterson South Patterson Country Club West Country Club Mission Estates Mission Heights Mission Park Pinnacle Ridge O'Brien Lake Westpointe Silver Pointe Bear Creek Highlands Hidden Valley Arbour Hills Gateway Countryside South Summerside Crystal Lake Ivy Lake 100 Avenue 100 Avenue 84 Avenue 84 Avenue Reservoir 100 Street 100 Street 108 Street 108 Street 92 Street 92 Street 68 Avenue 68 Avenue 132 Avenue 132 Avenue (BY PASS) (BY PASS) Westlake NE Acreages Crystal Landing Carriage Lane Copperwood SW Acreages Wembley Silver Pointe Riverview Pines and others Grovedale SE Acreages NW Acreages Wedgewood Maple Ridge Taylor Estates Sandy Ridge and others St.
Catherine St. Catherine St. Clement St. Gerard St. Patrick St. Kateri Mother Teresa Holy Cross Holy Cross St. Clement St. Gerard St. Patrick St. Kateri Mother Teresa Clairmont Whispering Ridge ELEMENTARY SCHOOLS St. Catherine Catholic School Grades Pre-K - 7 12815-104A St., Grande Prairie, AB T8W 2N7 (780) 532-0010 | www.stcatherine.gpcsd.ca St. Clement Catholic School Grades Pre-K-7 9636-109 Ave., Grande Prairie, AB T8V 1R2 (780) 532-4698 | www.stclement.gpcsd.ca St. Patrick Catholic School Grades Pre-K-7 7810 Poplar Dr., Grande Prairie, AB T8V 4T8 (780) 539-7434 | Will reopen Fall 2020 Holy Cross Catholic School Grades Pre-K-7 | Celtic Academy Grades 4-7 11011-90 St., Grande Prairie, AB T8X 1J7 (780) 538-0077 | www.holycross.gpcsd.ca St.
Kateri Catholic School Grades Pre-K-7 Celtic Academy Grades 4-7 7906 Mission Heights Dr. Grande Prairie, AB T8W 1H3 (780) 538-2883 | www.kateri.gpcsd.ca Mother Teresa Catholic School Grades K-7 | Montessori Pre-K-6 7501 Willow Dr., Grande Prairie, AB T8X 0H7 (780) 814-9732 | www.motherteresa.gpcsd.ca École St. Gérard Catholic School French Immersion Grades Pre-K-7 Late French Immersion Grades 5-7 Celtic Academy Grades 4-7 9724-88 Ave., Grande Prairie, AB T8V 0B7 (780)532-5398 | www.stgerard.gpcsd.ca BEAVERLODGE St. Mary Catholic School Grades Pre-K-9 1117 - 1 Ave. West, Beaverlodge, AB T0H 0C0 (780) 354-2944 | www.stmarybv.gpcsd.ca SEXSMITH St.
Mary's Catholic School Grades Pre-K-12 9001 - 103 Street, Sexsmith, AB T0H 3C0 (780) 568-3631 | www.stmarys.gpcsd.ca SPIRIT RIVER Ste. Marie Catholic School Grades Pre-K-8 4910 - 44 Ave., Spirit River, AB T0H 3G0 (780) 864-3585 | www.stemarie.gpcsd.ca FAIRVIEW St. Thomas More Catholic School Grades K-12 10208 -114 St., Fairview, AB T0H 1L0 (780) 835-2245 | www.stm.gpcsd.ca JUNIOR & SENIOR HIGH SCHOOLS St. Joseph Catholic School Grades 8-12 French Immersion Grade 12 Celtic Academy Grades 8-12 10520-68 Ave, Grande Prairie, AB T8W 2P1 (780) 532-7779 | www.stjoseph.gpcsd.ca St. John Paul II Catholic School Faculté Jean-Paul II Grades 8-11 French Immersion Grades 8-11 Celtic Academy Grades 8-11 300 Arbour Hills Boulevard Grande Prairie, AB T8X 0V2 (780) 832-4000 | www.stjohnpaul.gpcsd.ca St.
John Bosco Grades 10-12 9902-101 St., Grande Prairie, AB T8V 2P4 (780) 532-7066 | www.stjohnbosco.gpcsd.ca BUSSING County and City families can attend and receive bussing to: St. Kateri Mother Teresa Holy Cross École St. Gérard St. Catherine St. Joseph St. John Paul II/Faculté Jean-Paul II for more information on bussing, Call 780.532.3013 inspire.
create. believe. OUR SCHOOLS @gpcatholic @gpcatholic www.gpcsd.ca 780.532.3013 | 9902-101 Street, Grande Prairie, AB T8V 2P4
25 inspire. create. believe. FRENCH IMMERSION Pre-K to Grade 12 "One language sets you in a corridor for life. Two languages open every door along the way." - Frank Smith Unlock your child's cognitive potential. Give them all the benefits of a bilingual education. Grade 8-11 French Immersion Centre and Grades 8-11 English. Celtic Sports Academy is available to students at the school. More than 60% of the classes will be offered as Full Immersion Courses.
Offering Commercial Cooking, Welding/Construction, Cosmetology and more.
A spiritual education, which creates a deep and authentic relationship with students. Offers Grade 12 French Immersion. Students in Grade 12 in the French Immersion program will receive a certificate and special recognition at Graduation. Many cultural and linguistic opportunities. A spiritual education, which creates a deep and authentic relationship with students. Celtic Sports Academy is available to students at the school. St. John Paul II / Faculté Jean-Paul II St Joseph Catholic High School École St. Gérard @ÉcoleSt.Gérard @JP2GPCSD 9724-88 Avenue Grande Prairie, AB T8V 0B7 780-532-5398 | www.stgerard.gpcsd.ca 300 Arbour Hills Blvd Grande Prairie, AB T8X 0V2 780- 832-4000 | stjohnpaul.gpcsd.ca 10520-68 Avenue Grande Prairie, AB T8W 2P1 780-532-7779 | stjoseph.gpcsd.ca Bussing is available and free for both City and County students that are eligible.
FOR MORE INFORMATION: 780-532-3013 REGISTRATION FOR PRE-K AND KINDERGARTEN CALL: 780-532-5398 @gpcatholic @gpcatholic 780.532.3013 | 9902-101 Street, Grande Prairie, AB T8V 2P4 Please contact Linda Beaudet at lindabeaudet@gpcsd.ca or at 780-832-4000. www.gpcsd.ca @StJoesCHS @St. Joe's CHS Pre-K to Grade 7 Immersion Centre. Kindergarten is every 2nd day. Late Immersion starts in Grade 5. Celtic Sports Academy is offered, starting in Grade 4 Child care before and after school from YMCA.
A spiritual education, which creates a deep and authentic relationship with students.
26 KINDERGARTEN ONLINE REGISTRATION OPENS MARCH 19 BEAVERLODGE Beaverlodge Elementary School (780) 354-2446 Beaverlodge Regional High School  (780) 354-2189 BEZANSON Bezanson School (780) 532-6490 BONANZA Bonanza School (780) 353-3788 CLAIRMONT Clairmont Community School (780) 567-4698 EAGLESHAM Eaglesham School (780) 359-3792 ELMWORTH Elmworth School (780) 354-8375 GRANDE PRAIRIE Harry Balfour School (780) 532-9276 Peace Wapiti Academy  (780) 513-9504 Whispering Ridge Community School (587) 771-2180 GROVEDALE Penson School (780) 532-6390 HYTHE Hythe Regional School (780) 356-3934 LAGLACE LaGlace School (780) 568-2430 RIDGEVALLEY Ridgevalley School (780) 957-3995 RYCROFT Rycroft School (780) 765-3830 SAVANNA Savanna School (780) 351-3771 SEXSMITH R.W.
Zahara Public School (780) 568-3823 Sexsmith Secondary School  (780) 568-3642 SPIRIT RIVER Spirit River Regional Academy (780) 864-3696 TEEPEE CREEK Teepee Creek School (780) 568-2265 WEMBLEY Helen E.Taylor School (780) 766-9103 Wembley Elementary School (780) 766-2294 WOKING Woking School (780) 774-3932 ALTERNATIVE EDUCATION (780) 864-3741 Peace Academy of Virtual Education (PAVE), online  PeaceWapiti Outreach School, Spirit River  PeaceWapiti Enterprise Centre, Grande Prairie  Kindergarten is offered at 19 schools. High school is offered at 10 schools. Register online at www.pwpsd.ca/registration or click the registration tab on your school website.
OUR SCHOOLS WWW.PWPSD.CA PWPSD SIGN UP FOR BUS ROUTE NOTIFICATIONS BY EMAIL: 1. Visit http://transportation.pwpsd.ca 2. Choose your bus route number from the list. 3. Enter your email address.
4. Click'Subscribe'. 5. A verification email will be sent to you. LEARN MORE ABOUT KINDERGARTEN www.pwpsd.ca/kindergarten
What to pack
A typical day in Kindergarten
What most five-year-olds can do SAFE & CARING OUR SCHOOLS RECEIVED A 'VERY HIGH' RATING 2018 Accountability Pillar Overall Summary QUALITY OF EDUCATION OUR SCHOOLS RECEIVED A 'VERY HIGH' RATING 2018 Accountability Pillar Overall Summary 2018 Accountability Pillar Overall Summary DID YOU KNOW?
POSITIVE ENERGY at home goes a long way with SELFESTEEM in the classroom. FREE TRANSPORTATION is provided to students who qualify due to distance from their boundary school.
Online registration for Kindergarten and all students new to Peace Wapiti Public School Division opens on MARCH 19, 2019. Parents of returning students will be emailed a Snap Code in September to update existing information currently on file. OUR SCHOOLS OFFER FULLDAY & HALFDAY KINDERGARTEN OPTIONS Many schools also offer Junior Kindergarten and playschool options.
OPEN TO CHILDREN TURNING BY DEC. 31 5 ThosewithoutInternetaccessshouldcontacttheschool forassistance.Abirthcertificateandproofofresidency arerequirementsforin-personoronlineregistration. OUR SCHOOLS RECEIVED 'HIGH' RATINGS IN
PROGRAM OF STUDIES
PARENTAL INVOLVEMENT
SCHOOL COMPLETION
Through a blend of standard practices and community initiatives, Grande Prairie takes care of the environment we live in. Residents have the advantage of Aquatera's curbside recycling and recycling depot and the City of Grande Prairie offers a number of community based initiatives to inform residents.
SERVICE PROVIDERS AQUATERA CURBSIDE RECYCLING Aquatera offers recycling pick-up services alongside residential solid waste collection. Just clean and bag your recyclables and leave them at the curb – it's that easy! There is no limit to your recycling, so leave out as many bags of recyclables as you like. aquatera.ca | 780-538-0452 AQUATERA GRANDE PRAIRIE ECO CENTRE Operated by Aquatera, the Eco Centre is the largest recycling depot in Grande Prairie. You can recycle everything from plastics and Styrofoam to light bulbs, TVs, and computers to propane tanks and liquid chemical waste. Staff are available at the centre to help with your recycling needs.
aquatera.ca | 780-538-0452 RURAL SERVICE AREA Residents living in the rural service area should contact Environmental Stewardship to learn about services in their area. 780-538-8300 CITY ENVIRONMENTAL INITIATIVES CITY SCRUB Every year schools, businesses, residents, and community groups volunteer 20 minutes of their time to pick up garbage in and around the city.
City Scrub occurs in the spring and has more than 7,000 participants helping to make our city a cleaner place. COMMUNITY ENHANCEMENT GRANTS Each year the city supports a number of community environmental and beautification initiatives through the community enhancement grants. Visit cityofgp.com/beautificationgrant to find out if your community project is eligible! EDIBLE PLANTING The city has an edible planting policy that increases the number of planted fruit trees and shrubs throughout the community. Edible trees and shrubs are planted in parks throughout the city and residents are encouraged to enjoy the harvest.
VERMICOMPOSTING The city offers sessions several times a year on composting organic waste in order to decrease waste being sent to the landfill.
keeping our city clean ENVIRONMENT CITY PARK | BEAUCHAMP PHOTOGRAPHY AQUATERA CURBSIDE RECYCLING | AQUATERA FRUIT TREES AT MAMAWE CONCOURSE | CITY OF GRANDE PRAIRIE 27 SETTLING IN
As the major urban centre, Grande Prairie is the regional hub for health and medical services in Northwestern Alberta. Grande Prairie is home to many health services including the Queen Elizabeth II (QEII) Hospital, our new regional hospital, cancer care, community programs and family physicians. Our healthcare teams work hard to care for residents of the northwest part of the province and beyond. NEW GRANDE PRAIRIE REGIONAL HOSPITAL (UNDER CONSTRUCTION) The new regional hospital and cancer centre in Grande Prairie will help more northern patients receive specialized and complex care, closer to home and with shorter wait times. Functioning as a regional referral centre, new hospital will provide health services to residents from all over northwestern Alberta. Grande Prairie Regional Hospital will include:
An increase in the ICU spaces and allows for growth to the emergency department. The new site will have 172 beds and capacity to add an additional 60 in the future.
A state-of-the-art cancer centre with two radiation vaults, for the first time bringing radiation therapy services to the community and the surrounding region. Grande Prairie will become the fifth city in the province to offer radiation therapy.
Eight operating rooms. Shelled-in space is included for two additional operating rooms included to meet increased future demand. There will also be an operating room in the obstetrical suite specifically for caesarian sections.
Obstetrics – space for an anticipated 2,150 annual births in the region by 2025. This also includes midwifery services.
Diagnostic imaging – including an MRI and future expansion capability.
Respiratory therapy, laboratory and pharmacy services.
Approximately 4,000 square metres for the nursing and medical careers program from the Grande Prairie Regional College.
a hub for health HEALTH CARE GRANDE PRAIRIE REGIONAL HOSPITAL | WILLIAM VAVREK 28 SETTLING IN
ORGANIZATION WEB ADDRESS PHONE Alberta Health Services ahs.ca 866-408-5465 Canadian Mental Health Association cmha.ca 780-539-4681 Canadian National Institute for the Blind cnib.ca 780-539-4719 College & Community Health Centre gprc.ab.ca/community/health_centre 780-814-5800 Grande Prairie Public Health Centre bit.ly/gp-public-health 780-513-7500 HIV North Society hivnorth.org 780-538-3388 Queen Elizabeth II Hospital bit.ly/qeii-hospital 780-538-7100 STARS Air Ambulance stars.ca 780-830-7000 FAMILY PHYSICIANS Grande Prairie is currently served by 48 General Practitioners through 21 medical clinics.
Family physicians and other primary health care services are coordinated through the Primary Care Network including the After-Hours Clinic and Chronic Pain Management Program. For more information on health services in Grande Prairie, including family physicians accepting new patients, visit grandeprairiepcn.com.
QEII The Queen Elizabeth II (QEII) Hospital currently serves as the main hub for healthcare in the region. With 161 beds, QEII offers a variety of health services and also has the only Neo-natal Intensive Care Unit (NICU) North of Edmonton, for some of Grande Prairie's tiniest residents. More than 1600 babies were born at the QEII Hospital in 2018. Midwifery care is also available at the QEII as of January 2019. Health services and programs will continue to be offered at the QEII once the new hospital has opened. Visit ahs.ca to find more information on services available at the QEII Hospital, including contact information.
COMMUNITY PROGRAMS Various community based health programs are available in Grande Prairie. This includes public health services such as immunizations and chronic disease management programs, home care, addiction and mental health services including child and youth mental health services and opioid dependency, among many others. Additional information on community based programs and services in Grande Prairie can also be found at ahs.ca. HEALTHLINK AND MYHEALTH.ALBERTA.CA Information on how to access health services and programs is available 24/7 by calling HealthLink toll-free at 811. A registered nurse is also available around the clock to provide health advice and guidance.
Visit MyHealth.Alberta.ca for information on a variety of health care concerns. HEALTHCARE CAREERS WITH AHS Alberta Health Services (AHS) has been recognized for two years in a row as one of Canada's Top 100 Employers. AHS has also been named one of the Top 70 Employers in Alberta, and one of Canada's top employers for young people. To find out more about career opportunities with AHS visit ahs.ca/careers. STARS AIR AMBULANCE Grande Prairie is served by the Shock Trauma Air Rescue Society (STARS), a non-profit, community-based organization that provides airborne intensive care to critically ill and injured patients.
stars.ca STARS OUTSIDE OF QEII HOSPITAL | WILLIAM VAVREK 29 SETTLING IN
GRANDE PRAIRIE AIRPORT | WILLIAM VAVREK Grande Prairie is known as an access point to the rest of the Peace. Highways near Grande Prairie connect residents to the Rocky Mountains, British Columbia, and the Northwest Territories. Meanwhile the Grande Prairie Airport offers the region an airborne link to Alberta's largest cities. Within no time, you'll find yourself connected to the world via Edmonton and Calgary. HIGHWAYS Three major highways link the City of Grande Prairie to the rest of Alberta, Canada and the world. The city is connected to Edmonton and British Columbia via Highway 43, the Northwest Territories via Highway 2, and the Rocky Mountains via Highway 40.
connecting our community TRANSPORTATION GRANDE PRAIRIE AIRPORT The Grande Prairie Airport is the gateway to the Alberta and British Columbia Peace Region. With daily direct flights to Edmonton and Calgary it offers one stop connections to the rest of the world. Maintaining a friendly and comfortable atmosphere, Grande Prairie Airport has many of the conveniences and amenities of larger airports. Check-in to your flight early and enjoy breakfast, lunch, or dinner at the Viewpoint Restaurant and Lounge on the second floor. grandeprairieairport.com PUBLIC TRANSIT The City of Grande Prairie provides scheduled transit service using a fleet of modern buses.
All buses are GPS tracked meaning riders can see exactly when their bus will arrive. The Where's My Ride tool provides up to the minute tracking and can be accessed from your computer or mobile device. cityofgp.com/transit 30 SETTLING IN
31 WE ARE MORE THAN BUILDERS At PCL, we are invested in Alberta's future and care about growing and supporting local communities. We are proud to be joining Grande Prairie in building your future because together, we build success. Watch us build at PCL.com Spartan Controls is the recognized leading provider of industrial automation, valves, measurement and process control solutions and technology for all process industries in Western Canada. Our proven, implementation-ready clean technology is tailored to meet our Customers' environmental and economic challenges while improving safety and performance.
As a Canadian, employee-owned company with a local office in Grande Prairie, we are dedicated to putting our Customers first. +1 (780) 539-1161 | info@spartancontrols.com www.spartancontrols.com Calgary | Edmonton | Burnaby | Fort McMurray | Fort St. John | Grande Prairie | Midale Prince George | Regina | Saskatoon | Whitecourt
GRANDE PRAIRIE STOMPEDE | LIZA CURTISS Grande Prairie is home to a wide variety of events! BEAR CREEK FOLK FESTIVAL The Bear Creek Folk Festival, held in Muskoseepi Park features national and international artists from genres, including country, Celtic, blues, gospel, Americana, bluegrass, folk, rock, and more. bearcreekfolkfest.org GRANDE PRAIRIE STOMPEDE Each year Stompede, Grande Prairie's classic western event offers five days of pro rodeo, chuckwagons, live entertainment, and more. gpstompede.com STREET PERFORMERS FESTIVAL The International Street Performers Festival brings jugglers, acrobats, musicians and entertainers of all kinds from around the world to the streets of Grande Prairie.
gpstreetfest.com THE REEL SHORTS FILM FESTIVAL The Reel Shorts Film Festival celebrates short films and the filmmakers who make them by screening storytelling from around the world, across Canada, and here in the Peace Region. reelshorts.ca 32 SETTLING IN join in the celebration EVENTS