Guide to maintaining roadworthiness Commercial goods and passenger carrying vehicles (Revised 2018)
If your browser does not support JavaScript, please read the page content below: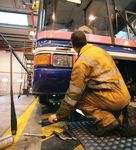 1 Guide to maintaining roadworthiness Commercial goods and passenger carrying vehicles (Revised 2018) Helping you stay safe on Britain's roads GUIDE

2 Guide to maintaining roadworthiness Commercial goods and passenger carrying vehicles (Revised 2018)

4 Contents Foreword by DVSA Chief Executive ___ 6
Foreword by Traffic Commissioners Sarah Bell and Kevin Rooney ___ 7
Section 1: Introduction ___ 8
About this Guide ___ 8
What does this Guide contain ___ 9
Getting it right ___ 9
Key points of a good maintenance system ___ 10
Section 2: Responsibilities for roadworthiness ___ 12
Roadworthiness inspections ___ 13
Section 3: Daily walkaround checks ___ 14
A system of reporting and recording defects ___ 15
Drivers' responsibilities ___ 16
Traction services and third party trailers ___ 17
Section 4: Regular safety inspections and first use inspection ___ 19
Inspection scope and content ___ 19
First use inspection ___ 19
Safety inspection intervals ___ 21
Case studies ___ 24
Safety inspection report forms ___ 25
Intermediate safety checks ___ 26
Ad hoc safety inspection intervals ___ 26
Electronic capture and storage of safety inspection data ___ 26
Safety Inspectors ___ 29
Use of assistants ___ 30
Authority to remove or re-instate a vehicle ___ 30
Vehicle cleanliness ___ 30
Duties of staff ___ 30
Section 5: Safety inspection and repair facilities ___ 31
Safety inspection facilities ___ 31
Braking Performance Assessment ___ 33
Contracted-out arrangements ___ 38
Drawing up a contract ___ 38
Contract limitations ___ 38
Visiting agents ___ 39
Roadside safety inspections .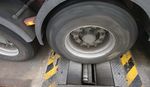 5 Planning a safety inspection programme ___ 39
Section 6: Monitoring ___ 40
Monitoring of drivers' daily checks ___ 40
Annual test results ___ 41
Operator Compliance Risk Score ___ 42
British standards ___ 43
Vehicle Safety Recalls ___ 44
Annex 1: Enforcement of the operator licensing scheme ___ 45
Annex 2: Where to get additional help ___ 48
Technical support ___ 48
Training ___ 48
Saving fuel and protecting the environment ___ 48
Fault finding ___ 49
Publications ___ 49
Annex 3A: Example of a driver's vehicle defect report (goods vehicles ___ 50
Annex 3B: Example of a driver's vehicle defect report (passenger vehicles)..51 Annex 4A: Example of a safety inspection record (HGV ___ 52
Annex 4B: Example of a safety inspection record (PSV ___ 55
Annex 5: Example of a maintenance agreement ___ 58
Schedule ___ 59
Annex 6: Specimen Maintenance Planner ___ 60
Annex 7: Useful addresses .

6 Foreword by DVSA Chief Executive Welcome to the latest edition of DVSA's Guide to Maintaining Roadworthiness. DVSA's vision is for safer drivers, safer vehicles and safer journeys for all. An important way in which we will achieve this is by helping you keep your vehicle safe to drive. Whether you operate a large fleet or just one vehicle, keeping your vehicles in a roadworthy condition is good for business, good for the environment and helps you stay safe on Britain's roads. This guide provides you with best-practice advice on the responsibilities that an operator or driver has to ensure the roadworthiness of their vehicles.
It also covers what you are legally required to do and gives information on where to seek additional help, including technical assistance or training.
To help raise vehicle standards, DVSA will make sure the required standards are clear and easy to understand, tests will keep up with new technology in vehicles, and testers and test centres who don't test to the right standards will be helped to improve. We will also provide accessible, up-todate information about when a vehicle needs to be checked and fixed because of a safety recall. We have also introduced an 'Earned Recognition' scheme for operators with a strong track record of compliance and adherence to standards. Those qualifying for the scheme will see commercial and financial benefits as we leave them to go about their business unhindered.
This will enable us to direct our enforcement activities at the serially and seriously non-compliant. Qualification for this scheme is entirely based on merit, and so I encourage you to read through this guide, work to the principles it sets out and aim for 'Earned Recognition'. Gareth Llewellyn DVSA Chief Executive

7 Foreword by Traffic Commissioners Sarah Bell and Kevin Rooney As an operator, transport manager, driver or technician, you know just how quickly vehicle technology continues to progress. That's why it's vital for this essential guide to be regularly updated. We're pleased to have worked with DVSA and with those who operate and maintain commercial vehicles to produce the latest version of the Guide to Maintaining Roadworthiness. This ongoing collaborative working ensures that the information is informed, relevant and up-to-date. You will find references to new approaches such as electronic brake performance monitoring which can remove some of the challenges around roller brake testing of trailers.
On safety inspection intervals, this edition of the guide no longer features the graph of mileage vs inspection frequency. We strongly encourage you to take a proactive, evidence-based approach to setting inspection frequencies. You know your vehicles and your operations better than anyone. Six-weekly is a good starting point for many operators, but this should be regularly reviewed based on the results of inspections and the performance of your vehicles. Listening to operators, we learned that some of you felt that the graph was too rigid and didn't encourage basing intervals on the reality of operations.
We also acknowledge the development of technology in helping you with your operator licence responsibilities. Smartphone apps, for example, now assist with driver defect reporting. DVSA still finds that one-third to one-half of all prohibitable defects it finds at the roadside could have been prevented by the driver conducting an effective "walkaround" check. Undertaking an effective walkaround check, acting on what is found and recording that action is as much a part of a driver's duties as steering the vehicle down the road. Failure to do so puts both drivers' and operators' licences in jeopardy.
This edition of the guide will be launched alongside DVSA's Earned Recognition scheme. The scheme's introduction has led to the development of a range of new compliance management tools available to all operators and transport managers. Whether you seek accreditation or not, your operation could still benefit from using those tools. As before, nothing in this guide is mandatory but, by following it, you'll ensure that you meet the relevant conditions and undertakings on your licence. If your maintenance contractor recommends a different approach, it is for you to satisfy yourself that you will still meet the standards.
These are the commitments you made when you first applied for your licence. Sarah Bell Lead Traffic Commissioners - Enforcement Kevin Rooney

8 Section 1: Introduction About this Guide The Driver and Vehicle Standards Agency (DVSA) has produced this guide to explain the responsibilities and systems involved in maintaining vehicles in a roadworthy condition, regardless of operating conditions, fleet size or vehicle type. The procedures and systems explained in this guide are useful for operators, drivers and all those who are responsible for operating, maintaining or providing commercial goods and passenger carrying vehicles. The general principles apply equally to light goods and passenger vehicles below the operator licensing thresholds and for vehicles that are otherwise exempt.
Best practice It is not enough to rely on a maintenance system alone, because this cannot ensure that vehicles are roadworthy. To ensure best practice, you will need to combine good quality maintenance practices and skills with supervision and effective management of the system. New vehicle operators If you are a new operator, you will find practical advice on how to devise, install and monitor a system for ensuring roadworthiness. If you follow the advice given in this guide, you can make sure you are complying with the law and that your compliance can be monitored and controlled. Experienced vehicle operators If you are an established or experienced vehicle operator, you will be able to use this Guide as a benchmark to assess whether your systems are sufficiently comprehensive or should be reviewed and improved in order to maintain compliance.
This guidance applies to you whether you carry out your own maintenance, contract out maintenance or do a combination of both. DVSA do not specifically define a new or experienced vehicle operator because what constitutes an experienced operator could vary depending on the operator. However, we do make suggestions as to what could make an experienced operator:  If you have been trading under this license or a previous license for more than 3 years  If you have been trading under this license for more than 1 year, and you have been visited by a DVSA inspector and been approved as satisfactory  If your company has been trading under this license for a length of time such that you can prove that your roadworthiness process is effective and fully established  If you can demonstrate suitable evidence proving your experience when questioned by DVSA or the Traffic Commissioner.
This could be a combination of staff experience and skills, maintenance procedure experience and substantial defect reports/data Maintaining Compliance We recognise that there are different methods and systems from those that are described within this guide that can result in vehicles being maintained in a roadworthy condition. If you are an operator who wishes to adopt different systems, you must still satisfy Traffic Commissioners that the system you use is effective. Traffic Commissioners will only agree to variations that will not reduce the control necessary to ensure satisfactory maintenance.
The ultimate test will be whether a vehicle is, in fact, roadworthy.

9 What does this Guide contain? The procedures and systems described in this guide relate to responsibilities for roadworthiness, the different types of inspections, inspection intervals, data storage, inspection facilities, planner updates and essential reviews. This guide includes many references to written maintenance records; however using an electronic vehicle maintenance system can provide effective management of all relevant data including safety inspections, maintenance scheduling and driver defect reporting. Keep in mind that as a general principle computer records are acceptable, provided that they contain the essential information that can be made available for examination.
For further information, see section 4.
Other guidance It is also important to note that this guide is only concerned with systems of maintenance for roadworthiness. If you are looking for the maintenance of vehicles to achieve economy and reliability, we advise you to seek help from vehicle manufacturers, their agents or the relevant trade organisations. You can find more information on sources of further help and advice in Annex 2. Getting it right DVSA recognises that operators of heavy goods or passenger carrying vehicles will not get everything right all the time. However, we do want you to be vigilant and responsible. The penalties for and consequences of non-compliance to you the operator and/or driver – and to the general public – can range from the inconvenient to the very serious and, sometimes, to the catastrophic.
You and your staff may be fined or prosecuted, and your vehicles may be prohibited. At worst, you may cause serious injury or fatalities because of badly maintained vehicles. Key Information There must be a firm management commitment to review and improve maintenance systems where defects are found on vehicles or when the fleet size or the nature of the business is changing. As a licensed operator, you can also be assured that the maintenance systems described in this guide will be accepted by the traffic commissioners, provided that the resulting condition of your vehicles remain satisfactory.
If this is not the case, however, traffic commissioners reserve the right to require more stringent arrangements from you (e.g. shorter periods between inspections), and the competence of the persons who carry out safety checks may be challenged.

10 Key points of a good maintenance system Use these important key points as a guide to help you plan and set up a compliant and effective maintenance system for your vehicles. 1. A driver or responsible person must undertake a daily walkaround check, preferably immediately before a vehicle is used. 2. First-use inspections are essential for operators who lease, hire or borrow vehicles. These are especially important where vehicles and trailers have been off the road for some time. 3. Drivers must report promptly any defects or symptoms of defects that could adversely affect the safe operation of vehicles.
Reports must be recorded, and provision should be made to record details of any rectification work done.
4. Drivers' defect reports used to record any faults and rectification work must be kept for at least 15 months. 5. Operators must ensure that safety inspections are carried out at the stated frequency. 6. Safety inspections must include those items covered by the appropriate statutory annual test. 7. Safety inspections should be pre-planned, preferably using a time-based programme. 8. The system of safety inspections must be regularly monitored, especially in the early stages. 9. Any remedial work carried out as a result of safety inspections must be recorded. 10. The safety inspection record must include:  name of owner/operator  date of inspection  vehicle identity (registration mark/trailer number)  make and model  odometer (mileage recorder) reading, if appropriate  a list of all the inspection manual items to be inspected  details of any defects  name of inspector  full details of any repair work and who did it  A signed declaration that any defects have been repaired satisfactorily and the vehicle is now in a safe roadworthy condition 11.
On some types of vehicles and operations, intermediate safety checks may be necessary. 12. Records of safety inspections must be kept for at least 15 months for all vehicles, including Vehicle/s that have been removed from the operator licence.
13. Staff carrying out safety inspections must be competent to assess the significance of defects. Assistance must be available to support the safety inspection process. 14. There must be an internal system to ensure that unroadworthy vehicles are removed from service, with someone responsible to take vehicles off the road. 15. Operators who undertake their own safety inspections must have the correct tools and facilities for the size of the fleet and type of vehicle operated.
11 16. All operators should have access to a means of measuring brake efficiency and setting headlamp aim.
For vehicles showing signs of visible exhaust smoke, a diesel smoke meter should be used to ensure that the level of smoke emission is within the legal requirements. 17. Operators are responsible for the condition of vehicles and trailers that are inspected and/or maintained for them by agents, contractors or hire companies. 18. Operators who have contracted out their safety inspections must draw up a formal written contract with an inspection agency or garage, and this must be retained on file. Such operators should view inspection records and have a means of regularly monitoring the quality of work produced for them.
19. The dates when safety inspections are due must be the subject of forward-planning. A maintenance scheduling system, planner or wall chart should be used to identify inspection dates at least six months for manual systems or can be dynamic for electronic systems. 20. Any system of maintaining roadworthiness of vehicles should be effectively and continually monitored. 21. Any changes by licensed operators to arrangements for safety inspections must be updated on the vehicle operator licensing system (VOL).
22. Drivers must be adequately trained and given clear written instructions about their responsibilities.
12 Section 2: Responsibilities for roadworthiness This section gives best practice advice on the responsibilities that an operator or driver will have to undertake to ensure the roadworthiness of their vehicle. It covers what you are legally required to do, according to the law. As a user of vehicles, it is your responsibility to ensure that the vehicles you use are roadworthy. It is an offence to use an unroadworthy vehicle on the road. The term 'user' of a vehicle applies to the driver and the person paying the driver to act for them.
Legislation If you are an operator of heavy goods vehicles (HGVs) and public service vehicles (PSVs), you must meet the governing legislation that the Traffic Commissioners have outlined in their Statutory Guidance Document.
This is now in legislation, and so if you operate within the UK or outside of the UK, you should ensure vehicles are roadworthy. Hire, Loan or Lease Vehicles The vehicle itself may either belong to the user or be in their possession under any agreement for hire, hire purchase, loan or lease. The user of a towing vehicle is responsible for the roadworthiness of a trailer even if it does not belong to them. Foreign Trailers If foreign trailers are used then the user is responsible for the roadworthiness in terms of condition but also in terms of the technical design of the trailer.
Key Information Operators must comply with the declaration they give to the relevant traffic commissioner that they will ensure that their vehicles are operated in a fit and serviceable condition. If operators intend making any change to their maintenance arrangements they must update the details on the vehicle operator licensing system. Key Information Traffic commissioners require that all vehicles be maintained in a fit and serviceable condition when operated under an operator's licence. DVSA's examiners support traffic commissioners by providing assessments of the effectiveness of operator's systems in meeting this requirement.
We will, therefore, focus on the levels of compliance and standards of roadworthiness rather than how operators achieve the high standards expected. This provides operators with considerable freedom to tailor their systems to the needs of their business.
13 Roadworthiness inspections When it comes to ensuring the roadworthiness of a vehicle, there are two types of essential inspections – which differ in scope and depth. Each type is used for a different purpose and requires different levels of skill to be carried out effectively. The two types of inspection are:  daily walkaround checks, and  first-use inspections/regular safety inspections. An inspection should not be confused with a service. A service contains items requiring routine maintenance, usually determined in scope and frequency by the vehicle's usage and the recommendations of the vehicle's manufacturer.
14 Section 3: Daily walkaround checks This section looks at the daily walkaround check. It offers best practice advice on setting up a system for reporting faults and looks at defect reports, while clearly stating your legal position. A driver or responsible person must undertake a daily walkaround check before a vehicle is used. As a driver, DVSA recommend this check is carried out before you first drive the vehicle on the road each day. Where more than one driver will use the vehicle during the day's running, the driver taking charge of a vehicle should make sure it is roadworthy and safe to drive by carrying out their own walkaround check; however, due to health and safety implications, practically, this may not happen on all occasions.
An example of a system for managing in-service driver changes is where a walkaround check is carried out by a responsible person, and the drivers monitor the vehicle during the day's running. When there is a change in driver during the day, it is sometimes unsafe to carry out a walkaround check, for example at a bus stop. This will be considered acceptable where there is a robust driver defect reporting system in place, which details the initial walkaround check and any defects or 'Nil' defects reported during the day for the various drivers of that particular vehicle. The check should cover the whole vehicle or combination.
On multi-trailer operations, a check should be made on each trailer being used. The check should cover interior and exterior items that can be safely assessed without necessarily the use of a workshop [see Annex 8 for walkaround check items].
Assistance may be required at some time during the check, for example, to see that lights are working. Alternatively, a brake pedal application tool may be used as an effective way of making Key Information The driver is always legally responsible for the condition of the vehicle while in use; therefore, conducting a daily walkaround check is a vital part of a driver's core role. Operators can delegate the walkaround check to a responsible person, who must carry out a minimum of one check in 24 hours.
15 sure stop lamps are working, and that the braking system is free of leaks.
In addition, a torch, panel lock key or other equipment may be needed. It could be beneficial to incorporate a post use check, to save downtime. It is important that drivers are aware of the overall vehicle dimensions, including trailer and load. High vehicles should display an in-cab overall height indicator. It is also important to consider route planning before starting your journey if low bridges need to be avoided. A system of reporting and recording defects There must be a system of reporting and recording defects that may affect the roadworthiness of the vehicle. This must include how they were rectified before the vehicle is used.
Daily defect checks are vital, and the results of such checks must be recorded as part of the maintenance system. It is important that enough time is allowed for the completion of walkaround checks and that staff are trained to carry them out thoroughly. Drivers should be made aware that daily defect reporting is one of the critical elements of any effective vehicle roadworthiness system.
Examples of how to perform a walkaround check can be found on YouTube under DVSA HGV or PSV driver's daily walkaround checks. Drivers' defect reports As the driver, you are legally responsible for the condition of your vehicle when in use on the road. Providing a written report Any defects found during the daily walkaround check, while the vehicle is in use or on its return to base must be the subject of a written report by the driver or some other person responsible for recording defects. The details recorded should include:
vehicle registration or identification mark
date
details of the defects or symptoms; and
the reporter's name
who the defect was reported to
assessment of the defect
rectification work
date rectification work was completed It is also common practice to use a composite form that includes a list of the items checked each day. Where practicable the system should incorporate 'Nil' reporting when each driver makes out Key Information Drivers must report any defects, or symptoms of defects, that could prevent the safe operation of the vehicles. In addition to daily walkaround checks, you must monitor the roadworthiness of your vehicle when being driven, and be alert to any indication that the vehicle is developing a fault e.g. warning lights, vibrations or other symptoms. When a vehicle is on site work, you should walk around the vehicle before leaving the site to identify any faults. If any safety defects are found, you must not use the vehicle on the road until it is repaired.
16 a report sheet - or confirms by another means that a daily check has been carried out and no defects found. Electronic records of reported defects are acceptable and must be available for 15 months along with any record of repair. Appropriate action It is good practice to have 'Nil' defect reports as they are a useful means of checking that drivers are carrying out their duties and can be used for audit purposes. A 'Nil' defect reporting system demonstrates a check has been conducted and is a positive report that the vehicle is free from defects.
If you are an owner-driver, you will probably not have anyone to report defects too, except to your transport manager (if you have one).
In these cases, defects and the remedial action taken can simply be recorded and held for at least 15 months. Drivers' responsibilities Drivers must be made aware of their legal responsibilities regarding vehicle condition, and the procedures for reporting defects. Operators must ensure that all drivers are adequately trained to perform this function, and this may be part of their driver's certificate of professional competence training. Driver's responsibilities should be detailed in writing, describing defect reporting systems as well as any other duties they are expected to perform. The driver should sign to confirm they have received their responsibilities in writing and understand what is required.
A copy of the document should be kept on file. Drivers share the responsibility for the vehicle's roadworthiness with the operator. They may be fined or prosecuted for roadworthiness offences found on vehicles if they are considered partly or wholly responsible. Minor repairs by drivers If you are an operator, you should bear in mind that drivers who are expected to repair minor defects in service would need appropriate training.
Key Information Key information All drivers' defect reports must be given to a responsible person with sufficient authority to ensure that any appropriate action is taken. This might include taking the vehicle out of service. Any report listing defects is part of the vehicle's maintenance record and must be kept for at least 15 months, together with details of the rectification work and repairer. Key Information Traffic commissioners can take action against a driver who fails to complete an adequate walk around check. This could lead to a driver conduct hearing, which may result in the loss of the vocational driving licence.
17 Traction services and third party trailers Operators can provide a traction-only service to customers who wish to own their own trailers for branding and loading purposes but do not wish to operate vehicles to pull them. It is also common practice for an operator who may own trailers but is also contracted to tow third party trailers not owned or maintained by them. Ensuring third party trailer roadworthiness can be problematic for the traction service operator as usually for short-term use the trailer owner would be responsible for the routine maintenance of the trailer including the safety inspection (SI).
Under these circumstances, traction operators are reliant on the trailer owner to correctly carry out their own safety inspections within their stated frequency and complete any necessary repairs.
Traction operators would be expected to work with the trailer owners to ensure any trailers operated fall within the owners agreed SI frequency and that they are roadworthy. It is best practice for the trailer owner to provide evidence for the operator that first use checks and safety inspections have been undertaken and demonstrate there are no outstanding defects reported for the trailer. There must also be a robust system in place to ensure defects identified during the walkaround check or develop during use are recorded and rectified before the tractor/trailer combination is operated in an unroadworthy condition.
If a PG9 (roadworthiness prohibition) is issued to the trailer for a defect which would not have been apparent to the driver - either during the walkaround check or because of faults which would not be evident by the performance, handling or warning systems of the vehicle during use - there is a potential issue associated with the trailer owners' maintenance regime. Although the operator does not own the trailer, they are ultimately responsible for using the combination in an unroadworthy condition, and the traction operator's compliance risk score will be affected [see Section 6]. It is, therefore, strongly recommend that hauliers obtain from the trailer owner or customer the safety inspection interval for the trailer/s concerned and a copy of the current relevant inspection reports to ensure the trailer has been correctly inspected within the stated frequency.
Key Information The driver/operator bears the full responsibility for the safe operation and roadworthiness of the tractor/trailer combination at the time it is being driven. Key Information The traction operator is responsible for ensuring a thorough walkaround check of the tractor/ trailer combination is carried out to establish it is safe prior to use. If defects are identified during the walkaround check, these should be rectified prior to use.
18 Key Information Operators are responsible for ensuring any prohibitions issued to vehicles/trailers used by the operator are cleared or they have notified the vehicle/trailer owner a prohibition has been issued.
Clearance inspection results are normally recorded against the operator who received the prohibition notice. Failure to take appropriate action when a prohibition is issued could associate the operator with the offence of using the vehicle/trailer in contravention of a prohibition notice. Operators are also urged to pro-actively follow up potential issues with the vehicle/trailer owner and third-party maintenance provider with the aim to address any shortfall within the maintenance systems.
A good practice guide for third-party trailer operators has been produced by IRTE. This details some more useful information on how to operate third-party trailers safely and legally. https://www.freight-train.co.uk/ftdownloads/
19 Section 4: Regular safety inspections and first use inspection This section describes why regular safety inspections and the first use inspection are essential to an effective roadworthiness maintenance system. Inspection scope and content A safety inspection can be a freestanding inspection of just those items affecting road safety and certain environmental issues.
Or it can be part of a more comprehensive inspection that, in addition, takes into account items relating to the vehicle's work, performance and economic operation. Regular safety inspections are essential to an effective roadworthiness maintenance system. Although a part of the overall vehicle maintenance plan, the inspections should ideally be undertaken as a separate, albeit often sequential, operation to routine servicing and repair. This provides the maintenance programme with the flexibility to intensify or otherwise change frequency of inspections. It also allows the introduction of ad-hoc inspections, should they be required, without affecting frequency of servicing and other routine work (e.g.
when the operating conditions call for more regular checks or when first-use inspections are required). In addition, freestanding inspection reports can be produced which provide the operator with the means of determining not only the roadworthiness of individual vehicles in service but also the overall effectiveness of their vehicle maintenance system, thus enabling the instigation of any changes that may be necessary.
Being cost effective Although primarily undertaken in the interest of safe vehicle operations, safety inspections, together with prompt remedial action, are also cost effective. The early indication of wear, damage or maladjustment may prevent sudden failure of components resulting in unscheduled downtime or prevent wear becoming so advanced that premature replacement becomes necessary. First use inspection Vehicles brought into use When a vehicle or trailer is first brought into use with an operator it should have undergone a first use inspection, which is essentially the first safety inspection, new vehicles entering service that have undergone a recorded pre-delivery inspection (PDI) that is as comprehensive as a safety inspection will not require a further inspection.
Used vehicles, not previously operated should be given a full safety inspection.
Vehicles being returned to use If a vehicle has been off the road for a period longer than the planned maintenance inspections, it should be given a full safety inspection, prior to being brought back into use. A note must be placed on the vehicle maintenance file to show the vehicle has been off the road.
20 Hire, loan or lease vehicles If you are the user of the vehicle, it is your responsibility to ensure that any hired, leased or borrowed vehicle is in a roadworthy condition and has all the necessary certification when used on the road. Therefore it is essential that you do a daily walkaround check (as described in Section 3) before any such vehicle is used.
It is your responsibility to be able to provide maintenance records covering the period of use. Hired vehicles should be inspected by a member of staff from the rental company prior to being made available for each rental. This pre-rental inspection should include all major mechanical parts, exterior and interior condition and electronic equipment, fluids, tyre condition and pressure. The operator should keep a copy of this checklist as proof that the rental company has carried out a pre-rental inspection. This inspection, along with a walkaround check by the operator, will help ensure that the vehicle being used is roadworthy.
If the operator has any doubt that the rental company has carried out a comprehensive pre-rental inspection of the vehicle/trailer, then a first use inspection should be carried out.
Rental and leasing companies who are members of the British Vehicle Rental and Leasing Association are regularly inspected under the BVRLA's Quality Assurance Programme, where the maintenance records, branches and vehicles are inspected by an independent UKAS accredited inspector. This inspection can be used as part of your regular monitoring of the rental and leasing companies who provide vehicles for you. Standards to be applied Reference should be made to manufacturers' recommended tolerances to ensure that each item covered by the safety inspection is inspected properly and limits of wear and tolerance are adhered to.
In addition, DVSA produces annual test inspection manuals, which give details of inspection methods and pass/fail criteria. Copies of the annual test inspection manuals can be downloaded free of charge by visiting the GOV.UK website. Key information A safety inspection must include all the items covered by the statutory annual test. Examples of Safety Inspection forms can be found in Annex 4A(HGV) and 4B(PSV), the safety inspection form can be any format as long as the mandatory items listed in Section 1 of this guide are included on the form.
Key information It must be emphasised that the standards for the annual test are the minimum legal standards and should be used as guidance for the safety inspection.
The inspector will need to consider the frequency of inspection, the age of the vehicle, expected mileage and type of work undertaken to assess whether a component would remain in a serviceable condition before the next inspection is due.
21 Safety inspection intervals Operational needs must not override safety considerations. Safety inspections should, where it is practicable, be programmed to follow a time-based pattern. The frequency at which inspections are undertaken should be determined by assessing the level of mechanical degradation likely to be incurred over a period as a result of the vehicle's usage. This will depend on such factors as:
the age and type of vehicle operated
the recommendations of the vehicle manufacturer
the nature of its load, the equipment and fittings it carries or supports
the type and range of operations on which it is likely to be engaged
the type of terrain and the nature of the environment in which it operates or is likely to operate
the distance and speeds at which it travels and the journey times.
Assessing the above factors for each vehicle will, in the majority of cases, enable a time-based programme of inspections to be formulated. Some operations, however, are subject to continuous change, or vehicles can frequently be re-assigned alternative tasks or routes, making the adoption of a strictly time-based inspection programme impracticable. Mileage-based inspection programmes may be more suitable for some operators but will need to be linked to time. Older vehicles and trailers National statistics show that as vehicles and trailers age, the average annual MOT failure rate increases and they are more likely to experience in-service roadworthiness defects than newer vehicles.
Therefore, the guidance has reflected that older vehicles and trailers will need more frequent maintenance, and has indicated a minimum safety inspection frequency of 6 weeks requirement for vehicles and trailers aged 12 years and older. However, depending on usage, i.e. low mileage and light conditions, the frequency may be extended.
New vehicle operators If you are a new vehicle operator, you will not have the benefit of experience or vehicle maintenance records to call upon. Setting the inspection frequency will need to take into account the type of work undertaken, the operating conditions, the age of vehicle and mileage covered. Whatever the safety inspection interval is, its effectiveness in ensuring that the vehicle is safe for use on the road must be regularly monitored. Monitoring is especially important in the early stages. A guide to safety inspection intervals An inspection frequency would normally range between 4 to 13 weeks.
See table below for examples of operating conditions.
Operating Conditions Frequency Lightly loaded vehicles - easy operating conditions 13 to 6 weeks General haulage – trunking 10 to 5 weeks Arduous work – constant heavy loads 8 to 4 weeks Off road - difficult conditions 4 weeks Vehicle 12 years or older 6 weeks
22 Experienced vehicle operators If you are an experienced operator, you are free to tailor these inspections to suit the nature of your operations and vehicle characteristics. You may even deploy more than one system across a fleet, where vehicles and the nature of their work vary, even where one particular aspect of vehicles' operations require a greater inspection frequency than the whole vehicle fleet (see case study 2).
Systems will be judged primarily on their effectiveness in maintaining roadworthiness. It follows, therefore, that in order to maintain an inspection regime that is sufficiently flexible to accommodate these changing criteria it might be more appropriate to adopt an inspection frequency determined by, for instance, the vehicle's mileage. However, if you modify your inspection schedule, it is sensible to monitor the effect on roadworthiness on a monthly basis. If an unacceptable increase in defects were seen then a change back to the original schedule would be necessary.
The Vehicle Operator Licensing system (VOL) records a time-based frequency for both vehicles and trailers. Therefore, if a mileage-based frequency is adopted, the expected maximum equivalent time-frequency should be entered into the system (up to 13 weeks); then ensure the mixed frequency box is ticked on VOL to record that a varied inspection frequency is being used. This same process should be used if a mixed time-frequency is being used for different vehicles or trailers on the fleet. See the case study examples for a better idea of how to adapt your systems. Leased vehicles Leasing companies may be able to assist operators with determining the frequency of inspections.
23 Vehicles that are only used for part of the year, or that have been out of service for some time, should be inspected before they are brought back into service When they are being used the subsequent safety inspection intervals should be determined in accordance with the table above: conditions of use and the equivalent annual mileage (e.g. 20,000 miles covered over a six-month period represents an equivalent annual mileage of 40,000). Trailers not permanently coupled, but in regular use, need to be assessed on their conditions of work and anticipated mileage.
Where there are doubts about what interval to choose, new operators are advised to be cautious and make more, rather than fewer, checks.
Where vehicles operating in difficult conditions - e.g. in quarry work or on building or land reclamation sites, and vehicles carrying corrosive substances where conditions result in accelerated component wear and vehicle damage - the operator is advised to increase the number of safety inspection checks above the guidance in the graph shown. Key Information Whichever safety inspection interval is decided upon, the inspection frequency should not be extended without updating the Vehicle Operator Licensing system. The following safety inspection should be carried out within the specified weekly or mileage-based time scale, and not beyond.
To allow some flexibility in planning safety inspections it is recommended that the International Organisation for Standardisation (ISO) week numbering system is used. With this system the safety inspection should be completed within the relevant ISO week it falls. ISO defines the week as always starting with Monday through to Sunday. See Annex 6 for an example of a maintenance planner For Example A six weekly SI interval has been decided, using the ISO week planner. For this example, the vehicle came into service and had a first use inspection in week 10 of the ISO calendar. The following safety inspections should then be completed within ISO week 16, 22, 28, 34, 40, 46...etc, etc.
If a safety inspection was completed outside the planned schedule, for example, because of a breakdown, a new schedule may need to be created. For the example given above it would not be permissible to carry out an early SI in week 20 and then have an eight-week interval to week 28. The operator would need to either carry out another SI at week 22 - and continue with the originally planned schedule - or reschedule 6-week intervals from week 20 to 26, 32 ...etc.
24 Case studies Case study 1 – N. E Hall N. E. Hall are a new haulage company who need to implement a maintenance schedule. They estimate an annual mileage of 100,000 miles and will be carrying out arduous work. Based on DVSA's graph they selected an initial time interval of 4 weeks for their inspections. Case study 2 – Bob's Construction Bob's Construction are an experienced operator and have two 7.5 t trucks which operate on the road and also on building sites. They found that 75% of defects identified during the 4 weekly inspections were suspension related due to the terrain.
They decided to modify their maintenance schedule such that the suspension was inspected every 3 weeks and the whole vehicle was inspected every 6 weeks.
After trialing this for 6 months they noticed an improvement in the suspension condition but did not see any deterioration in other parts of the vehicle due to the reduced frequency. VOL would need to be updated to show the new 6-week frequency but also tick the mixed frequency to cover the 3- weekly suspension check. Case study 3 – CJS Couriers Plc CJS Couriers Plc are a courier company that normally operate within the Bristol area but occasionally carry out national or continental deliveries. CJS found that, during normal operations, the 4 weekly system was too frequent as very few defects were ever found.
However, when there is an increase in national or continental deliveries they were seeing a spike in defects during that period. Generally, during a local delivery period, they will drive 50 miles a day on each vehicle. A national delivery could result in a daily mileage of 360 miles depending on location, and a continental delivery would be significantly more. They decided to switch the policy so that the vehicles are inspected every 2000 miles or 6 weekly, whichever comes first. They also introduced an additional inspection before any continental delivery. An update on the Vehicle Operator License System (VOL) will be required due to the change in the inspection frequency, the maximum time frequency of the mileage-based inspection is 4 weeks.
In this case, the maximum frequency will need to be recorded on VOL, in this case 6 weeks and the mixed frequency box ticked.
Case study 4 – Pronto Bus Plc Pronto Bus Plc are a large operator with great experience. They use two different models of buses: the Speedliner and the Retro. Because of the age difference between the two models, they found they had significantly different levels of reliability. The Speedliner vehicles, which were over 12 years old, were very unreliable and so they needed to inspect them every 4 weeks to maintain safety. The Retro, which is a newer vehicle, was much more reliable and so the inspection frequency was reduced to 6 weekly. After monitoring this for 12 months, they found no change in roadworthiness for the Retro model.
An update on the Vehicle Operator License System (VOL) will be required due to the change in the inspection frequency. In this case, the maximum frequency will need to be recorded on VOL. In this case, 6 weeks and the mixed frequency box ticked.
Case study 5 – MacDonald Bus Ltd MacDonald Bus Ltd are an experienced operator who run 152 buses around the Edinburgh area. They operated a strict 28-day inspection frequency but felt this was excessive because 75% of the fleet was relatively new. They decided to reduce the frequency to 42 days for the 114 buses, which are under six years old, and keep the remaining, older, buses, as they are. This was seen to have no negative effect on roadworthiness over a 12-month monitoring period.
25 However, they were able to reduce their yearly inspections by 300, thus freeing up buses and staff for other jobs.
In this case, the Vehicle Operator License system (VOL) will need to be updated with the maximum frequency. The mixed frequency will also need to be ticked. Case study 6 – Move4U Move4U are a removal company with a fleet of vans and trucks of various sizes. They initially used a 4-weekly inspection as recommended by DVSA but felt this was too often. They increased this to 12 weekly, but after a 6-month monitoring period, they saw a large rise in defects resulting in more prohibitions from DVSA at the roadside. They then decided to reduce this to 6 weekly as a more realistic frequency.
After 12 months of monitoring, the defect level has matched what it was at 4 weeks, and so Move4U have decided to use this schedule permanently. Please note: The case studies are based on fictional examples and not related to current operators. Safety inspection report forms For further information relating to computer systems, see section. Each report must show at least the following:
name of owner/operator
date of inspection
vehicle identity (registration / trailer number)
make and model
odometer (mileage recorder) reading (if appropriate)
a list of all items to be inspected
an indication of the condition of each item inspected
details of any defects found
name of inspector
details of any remedial/rectification or repair work and by whom it was done
a signed statement that any defects have been repaired satisfactorily and the vehicle is now in a safe and roadworthy condition Examples of suitable safety inspection report forms are given in Annex 4A and 4B. The report may contain details of any work to be carried forward. In particular, further checks may be needed on certain items deemed likely to deteriorate during service and make the vehicle unroadworthy before the next scheduled inspection or routine service. Key information A safety inspection report must be completed for each safety inspection for both vehicles and trailers. If the safety inspection report is to be stored electronically, then the paper version does not need to be retained. This does not rule out the use of electronic devices (e.g. tablets) in place of paper safety inspection reports.
26 Intermediate safety checks With some types of vehicle and operation, it may be necessary to check some components more often than at full safety inspections. For example, a vehicle used in urban areas such as a public service vehicle or a local delivery vehicle, or vehicles used in hilly areas, may require a weekly brake component and adjustment check together with a steering and suspension inspection. It is sometimes necessary to check components following repair work. Ad hoc safety inspection intervals Safety inspections may be needed at times outside the scheduled programme. Examples include when the vehicle is used for harder work or covers greater distances than usual (e.g.
vehicles used on site).
Electronic capture and storage of safety inspection data The right digital solution can add benefits to any maintenance system by providing ease of access to all relevant data in one place, including:  safety inspections  unplanned maintenance  inspection reports  driver defect reporting system  fleet management Linking to related data - such as technical information - means that it can be obtained quickly, as well as giving you the ability to create maintenance schedules, which are both planned and dynamic.
Systems can be linked to those run by maintenance providers, giving shared data on:  maintenance history  scheduled repairs  invoicing The automated processes that can be created help to organise and manage an efficient and wellplanned system.
Key information Safety inspection and repair work records, whether undertaken by operators or contracted out, must be kept for at least 15 months as part of a vehicle's maintenance history. Operators must, however, ensure that the electronic records are complete and available, or can be made available on request for inspection at the operating centre. If you hire, lease or borrow a vehicle you are responsible for its roadworthiness and to have available, if required, copies of any inspections that have been carried out while the