HUDSON RCI RESPIRATORY SOLUTIONS - Breathing, made easier.
Page content transcription
If your browser does not render page correctly, please read the page content below

BREATHING, MADE EASIER.®
As a leader in respiratory care for more than 65 years, Hudson RCI is dedicated
to providing innovative products that solve some of the biggest challenges facing
healthcare professionals. Our mission is to provide products that enable health-
care providers to improve outcomes and enhance patient and provider safety. We
are committed to fulfilling this mission while delivering unparalleled
customer support.

                        stry, Hudson RCI has introduced some of the most
As a pioneer in the industry,
recognizable products to the respiratory community, including the prefilled large
                          able small volume nebulizer, infant nasal CPAP prongs,
volume nebulizer, disposable
and the original Swedish nose, commonly known as the heat and moisture
exchanger (HME). Our portfolio
                         ortfolio includes a plethora of branded products used by
healthcare professionals. Some of these products you have come to recognize
and trust include ConchaTherm
                          Therm® Neptune® heated humidification systems,
              ®
MICRO MIST nebulizers,   s, Gibeck® HMEs and filters, Voldyne® incentive
                        AVER
spirometers, and LIFESAVER  ER® resuscitation devices.

This catalog is designed as a reference tool to provide healthcare professionals
                        nformation. Teleflex Customer Service can provide
with pertinent product information.
additional product information
                        mation and contact information for your local sales
representative. To place an order, please contact Teleflex Customer Service at
866.246.6990, or contactct your local distributor.

                           .com.
Visit us online at teleflex.com.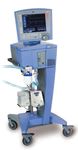 HUDSON RCI® RESPIRATORY SOLUTIONS

                          OXYGEN THERAPY

                         AEROSOL THERAPY

       PASSIVE HUMIDIFICATION & FILTRATION

ACTIVE HUMIDIFICATION & BREATHING CIRCUITS

                       RESUSCITATION BAGS

                    INCENTIVE SPIROMETERS

                  ADAPTORS & CONNECTORS

                                             3
OXYGEN THERAPY

                         AEROSOL THERAPY

       PASSIVE HUMIDIFICATION & FILTRATION

ACTIVE HUMIDIFICATION & BREATHING CIRCUITS

                       RESUSCITATION BAGS

                    INCENTIVE SPIROMETERS

                  ADAPTORS & CONNECTORS

                                             5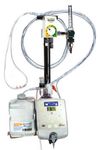 OXYGEN THERAPY

                     OXYGEN MASKS
                     MEDIUM-CONCENTRATION MASKS
                     Adult                              Item Code 1048
                     Item Code 1040                     nȟSame as Item Code 1040
                     nȟClear, soft vinyl for              but without tubing
                       patient comfort and visual
                       assessment                       Pediatric
                     nȟAdjustable nose clip assures     Item Code 1035
                       comfortable fit                  nȟSame as Item Code 1040 but
                     nȟComplete with 7-ft oxygen          with a pediatric-sized mask
                       supply tubing
                                                        Individually packaged,
                                                        50 to a case.

            1040
                     MEDIUM-CONCENTRATION MASKS,
                     ELONGATED
                     Adult
                     Item Code 1041                     Item Code 1930
                     nȟ Under-the-chin design for       nȟ Same as Item Code 1041
                        excellent fit on wide range        but with universal tubing
                        of face sizes                      connector
                     nȟClear, soft vinyl for patient    nȟAttaches directly onto the
                        comfort and visual                 flowmeter, eliminating the
                        assessment                         need for an adaptor
                     nȟAdjustable nose clip assures
                        comfortable fit                 Pediatric
                     nȟComplete with 7-ft oxygen        Item Code 1042
                        supply tubing                   nȟSame as Item Code 1041 but
                                                          with a pediatric-sized mask
                     Item Code 1049
                     nȟ Same as Item Code 1041 but      Item Code 1050
                        without tubing                  nȟSame as Item Code 1042 but
            1041                                          without tubing

                                                        Individually packaged,
                                                        50 to a case.

                     HIGH-CONCENTRATION MASKS
                     Adult
                     Item Code 1009
                     nȟ Clear, soft vinyl for patient   nȟComplete with 7-ft oxygen
                        comfort and visual                supply tubing
                        assessment
                     nȟAdaptor swivels to               Pediatric
                        accommodate patient             Item Code 1000
                        position                        nȟSame as Item Code 1009 but
                     nȟAdjustable nose clip assures       with a pediatric-sized mask
                        comfortable fit
                     nȟ750-mL reservoir bag             Individually packaged,
                                                        50 to a case.
            1009
6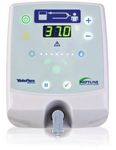 OXYGEN THERAPY
       HIGH-CONCENTRATION MASKS, ELONGATED
       Adult
       Item Code 1007
       nȟUnder-the-chin design for       nȟ750-mL reservoir bag
         excellent fit on wide range     nȟComplete with 7-ft oxygen
         of face sizes                     supply tubing
       nȟClear, soft vinyl for patient
         comfort and visual              Pediatric
         assessment                      Item Code 1011
       nȟAdaptor swivels to              nȟSame as Item Code 1007 but
         accommodate patient               with a pediatric-sized mask
         position
       nȟAdjustable nose clip assures    Individually packaged,
         comfortable fit                 50 to a case.

1007
       NONREBREATHING MASKS WITH
       SAFETY VENT
       Adult
       Item Code 1059                    Item Code 1935
       nȟLow-resistance check valve      nȟSame as Item Code 1059 but
         does not contain natural          with universal tubing
         rubber latex, prevents            connector
         rebreathing and allows          nȟAttaches directly onto the
         exhaled gas to escape             flowmeter, eliminating the
       nȟSafety vent allows for            need for an adaptor
         entrainment of room air
       nȟAdjustable nose clip assures    Pediatric
         comfortable fit                 Item Code 1058
       nȟ750-mL reservoir bag            nȟSame as Item Code 1059 but
       nȟComplete with 7-ft oxygen         with a pediatric-sized mask
         supply tubing
                                         Individually packaged,
       Item Code 1069                    50 to a case.
1059
       nȟSame as Item Code 1059 but
         without tubing

       NONREBREATHING MASKS
       Adult
       Item Code 1060                    Item Code 1936
       nȟLow-resistance check valve      nȟSame as Item Code 1060 but
         does not contain natural          with universal tubing
         rubber latex, prevents            connector
         rebreathing and allows          nȟAttaches directly onto the
         exhaled gas to escape             flowmeter, eliminating the
       nȟAdjustable nose clip assures      need for an adaptor
         comfortable fit
       nȟ750-mL reservoir bag            Individually packaged,
       nȟComplete with 7-ft oxygen       50 to a case.
         supply tubing

1060
                                                                         7

OXYGEN THERAPY

                     THREE-IN-ONE MASKS
                     Adult
                     Item Code 1061
                     nȟ 3-in-1 mask can be used as      nȟ750-mL reservoir bag
                        a medium-concentration,
                        high-concentration or           Item Code 1937
                        nonrebreathing mask             nȟ Same as Item code 1061 but
                     nȟIncludes mask with flapper          with Star Lumen® tubing
                       valve, nonrebreathing
                       bag assembly, 7-ft oxygen        Individually packaged,
                       supply tubing and oxygen         50 to a case.
                       connector
                     nȟAdjustable nose clip assures
                       comfortable fit

           1061
                     INFANT OXYGEN MASKS
                     INFANT HIGH-CONCENTRATION MASK
                     Item Code 395406
                     nȟ Consists of a soft vinyl face   nȟWide elastic bands do not
                        piece and an oxygen inlet         contain natural rubber latex
                        with a barbed barrel that         and can be easily adjusted to
                        firmly grasps the oxygen line     fit a wide range of head sizes

                                                        Individually packaged,
                                                        50 to a case.

                     INFANT HIGH-CONCENTRATION MASK
                     WITH 7-FT TUBING
                     Item Code 395407
                     nȟConsists of a soft vinyl face    nȟWide elastic bands do not
                       piece and an oxygen inlet          contain natural rubber latex
                       with a barbed barrel that          and can be easily adjusted to
           395406      firmly grasps the oxygen line      fit a wide range of head sizes
                     nȟComplete with 7-ft oxygen
                       supply tubing                    Individually packaged,
                                                        50 to a case.

                     INFANT NONREBREATHING MASK
                     Item Code 395498
                     nȟConsists of a soft vinyl face    nȟWide elastic bands do not
                       piece and an oxygen inlet          contain natural rubber latex
                       with a barbed barrel that          and can be easily adjusted to
                       firmly grasps the oxygen line      fit a wide range of head sizes

                                                        Individually packaged,
                                                        50 to a case.

           395498

8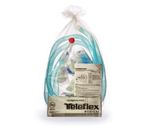 OXYGEN THERAPY
         INFANT NONREBREATHING MASK
         WITH 7-FT TUBING
         Item Code 395497                     and can be easily adjusted to
         nȟ Consists of a soft vinyl face     fit a wide range of head sizes
            piece and an oxygen inlet       nȟComplete with 7-ft oxygen
            with a barbed barrel that         supply tubing
            firmly grasps the oxygen line
         nȟWide elastic bands do not        Individually packaged,
            contain natural rubber latex    50 to a case.

         INFANT MEDIUM-CONCENTRATION MASK
         Item Code 395499
         nȟConsists of a soft vinyl face    nȟWide elastic bands do not
           piece and an oxygen inlet          contain natural rubber latex
           with a barbed barrel that          and can be easily adjusted to
395499     firmly grasps the oxygen line      fit a wide range of head sizes

                                            Individually packaged,
                                            50 to a case.

         INFANT MEDIUM-CONCENTRATION MASK
         WITH 7-FT TUBING
         Item Code 396218
         nȟ Consists of a soft vinyl face   nȟWide elastic bands do not
            piece and an oxygen inlet         contain natural rubber latex
            with a barbed barrel that         and can be easily adjusted to
            firmly grasps the oxygen line     fit a wide range of head sizes
         nȟComplete with 7-ft oxygen
            supply tubing                   Individually packaged,
                                            50 to a case.

         AIR ENTRAINMENT MASKS
         MULTI-VENT MASKS
         Adult
         Item Code 1088                      Item Code 1940
         nȟSafe, simple delivery of          nȟSame as Item Code 1088 but
           variable oxygen concentrations      with universal tubing connector
         nȟEach mask includes color-         nȟAttaches directly onto the
           coded diluters: green for           flowmeter, eliminating the
           low concentration, white for        need for an adaptor
           medium concentration
         nȟLocking ring secures flow         Pediatric
           setting                           Item Code 1089
         nȟIncludes adaptor for high         nȟSame as Item Code 1088 but
           humidity entrainment                with a pediatric-sized mask
         nȟComplete with 7-ft oxygen
           tubing                            Note: Use of oxygen
                                             concentrators with air
         Individually packaged,              entrainment mask will alter
         50 to a case.                       delivered FiO2
1088
                                                                                 9

OXYGEN THERAPY

                                           SELECT-A-VENT MASKS
                                           nȟSafe, simple delivery          nȟNote: Use of oxygen
                                             of variable oxygen               concentrators with air
                                             concentrations                   entrainment masks will alter
                                           nȟFeatures 6 color-coded           delivered FiO2
                                             diluters: 24%, 28%, 31%,
                                             35%, 40% and 50%               Item Code 1943
                                           nȟDiluters not sold separately   nȟSame as Item Code 1098
                                           nȟIncludes adaptor for             but with universal tubing
                                             high-humidity entrainment        connector
                                           nȟComplete with 7-ft oxygen
                                             supply tubing                  Pediatric
                                                                            Item Code 1096
            1098                           Adult                            nȟSame as Item code 1098 but
                                           Item Code 1098                     with a pediatric-sized mask
                                           nȟKit includes mask, high
                                             humidity adaptor, oxygen
                                             tubing and 6 color-coded
                                             diluters

                                           NASAL CANNULAS
                                           SOFTECH® PLUS NASAL CANNULAS
                                           Softech Plus is the confident     nȟSoft durometer lariat tubing
                                           choice for comfortable oxygen      to increase patient comfort
                                           delivery because of the          nȟMade of non-DEHP material
                                           proprietary combination of       nȟStar-lumen design provides
            1870                           a softer Non-DEHP material         crush-proof and kink-proof
                                           and improved product design.       tubing for continuous flow
                                           Softech Plus will help improve   nȟAdult and pediatric sizes
                                           patient comfort and enhance        have star-lumen lariat tubing
                                           the quality of care.             nȟGreen oxygen tubing to
                                                                              reduce connection errors
                                           nȟNotch between nasal prongs     nȟIndividually packaged,
            1873                             to provide flexibility and        configurations and case
                                             a more customized fit for         quantities listed below
                                             patients

                   SOFTECH PLUS NASAL CANNULAS

                                           tubing        star lumen   standard      universal       case
                   item code   size        length        tubing       connector     connector       quantity
                   1870        Adult       7 ft               n             n                             50
                   1871        Pediatric   7 ft               n             n                             50
                   1872        Infant      7 ft               n             n                             50
                   1873        Neonatal    7 ft               n             n                             50
                   1874        Adult       7 ft               n                           n               50
                   1876        Pediatric   7 ft               n                           n               50

10
OXYGEN THERAPY
                                    SOFTECH® NASAL CANNULAS
                                    The Softech nasal cannula       nȟAvailable with a standard
                                    is produced by a special          or universal tubing
                                    manufacturing process to          connector that allows direct
                                    provide an exceptionally          attachment to flowmeter
                                    soft cannula.                   nȟMost configurations include
                                                                      crush-proof and kink-proof
                                    nȟExtremely lightweight           tubing for continuous flow
                                      and flexible                   nȟAvailable without tubing
                                    nȟAnatomically designed to      nȟIndividually packaged,
                                      enhance patient comfort         configurations and case
                                      and acceptance                  quantities listed below
                                    nȟOver-the-ear design
        1820                          optimizes fit and stability
                                      while maximizing
                                      patient comfort

SOFTECH NASAL CANNULAS
                           tubing      star lumen ®   standard     standard      universal       case
item code      size        length      tubing         tubing       connector     connector       quantity
1821           Adult       None                                                                  50
1827           Adult       4 ft             n                           n                        50
1819           Adult       7 ft                            n            n                        50
1820           Adult       7 ft             n                           n                        50
1822           Adult       7 ft             n                                          n         50
1816           Adult       10 ft            n                           n                        50
1817           Adult       14 ft            n                           n                        50
1818           Adult       14 ft            n                                          n         50

1823           Adult       25 ft            n                           n                        25

1824           Adult       25 ft            n                                          n         25

1830           Adult       35 ft            n                           n                        25

1831           Adult       50 ft            n                           n                        25

1825           Adult       50 ft            n                                          n         25

1837           Pediatric   None                                                                  50

1826           Pediatric   7 ft             n                                          n         50

1838           Pediatric   7 ft             n                           n                        50
1839           Pediatric   14 ft            n                           n                        50

1828           Infant      7 ft             n                           n                        50

1864           Adult       7 ft             n                           n                        50

                                                                                                            11
OXYGEN THERAPY

Hudson RCI offers an                                                         COMFORT FIT EAR CUSHION CANNULAS
extensive line of nasal
                                                                             The Comfort Fit and Advanced      nȟCrush-proof and kink
oxygen cannulas to
                                                                             Comfort Fit cannulas feature        resistant tubing for
accommodate a variety                                                        ear cushions which help to          continuous flow
of patient needs in most                                                     relieve the pressure around       nȟComfort Fit Ear Cushions
care settings.                                                               a patient's ears, promoting         help relieve pressure around
                                                                             comfort and enhancing the           the ears
                                                                             quality of care.                  nȟOver-the-ear design
                                                                                                                 optimizes fit and stability
                                                                             nȟ Advanced Comfort Fit High      nȟAdult sizes
                                                                                Flow nasal cannula delivers
                                                   1865                         flows up to 15 lpm              Individually packaged,
                                                                             nȟExceptionally soft cannula      configurations listed below.
                                                                                designed with patient
                                                                                comfort in mind
                                                                             nȟExtremely lightweight and
                                                                                flexible; improves patient
                                                                                acceptance

              1866

         COMFORT FIT EAR CUSHION CANNULAS
                                          tubing                 star lumen®       standard     standard       universal    standard     case
          item code        size           length      1-15 lpm   tubing            tubing       connector      connector    nasal tip    quantity
          1865             Adult          7ft                            n                                            n            n     50
          1866             Adult          7 ft             n             n                                            n            n     50
          1867             Adult          14 ft            n             n                                            n            n     50
          1868             Ear Cushion                                                                                                   50

                                                                             FREEDOM MICRO FLOW CANNULAS
                                                                             Softech® cannulas with a          nȟStreamlined design is less
                                                                             design optimized for use with       visible on the skin and more
                                                                             low oxygen flows. Ideal for          comfortable for the patient
                                                                             long-term use.                    nȟCrush-proof and
                                                                                                                 kink-resistant tubing for
                                                                             nȟLow flow (3 lpm or less)           continuous flow
                                                                             nȟSlim design
                                                                             nȟStar Lumen tubing               Individually packaged,
                                                                             nȟLightweight design              configurations listed below.
                                           1862                                enhances patient comfort

         FREEDOM MICRO FLOW CANNULAS
                                         tubing      3 lpm       star lumen      standard      standard       universal    standard     case
          item code    size              length      (or less)   tubing          tubing        connector      connector    nasal tip    quantity
          1862         Adult             7 ft             n          n                                            n            n        50
          1863         Adult             14 ft            n          n                                            n            n        50
12
OXYGEN THERAPY
                                                   OVER-THE-EAR CANNULAS
                                                    The popular Hudson RCI®            nȟOffered with standard
                                                     over-the-ear cannula, which         (nonflared) or flared
                                                    has set the industry standard        nasal prongs
                                                    for decades, is cost-effective     nȟAvailable with standard or
                                                    and is offered in a wide range       universal connector and
                1103
                                                    of adult configurations.              standard or crush-proof and
                                                                                         kink-proof Star Lumen®
                                                    nȟFlexible, contoured lip tab        tubing in a variety of lengths
                                                      provides a high level of
                                                      stability and patient comfort    Individually packaged, case
                                                    nȟOver-the-ear design provides     quantities listed below
                1104                                  a comfortable and secure fit

OVER THE EAR CANNULAS
            standard       flared nasal   tubing        star lumen     standard       standard    universal    case
item code   nasal tip      tip            length        tubing         tubing         connector   connector    quantity
1109            n                          None                                                                       50

1103            n                           7 ft                           n              n                           50

1920            n                           7 ft                           n                           n              50

1110            n                           7 ft             n                            n                           50

1921            n                           7 ft             n                                         n              50

1810            n                           14 ft            n                            n                           50

1812            n                          25 ft             n                            n                           25

1814            n                           50 ft            n                            n                           25
1108                            n          None                                                                       50

1104                            n           7 ft                           n              n                           50

1111                            n           7 ft             n                            n                           50

                                                   OXYGEN-CONSERVING CANNULAS
                                                   The Hudson RCI                     Adult
                                                   oxygen-conserving cannula          Item Code 1850
                                                   incorporates a patented split      nȟ Oxygen conserving cannula
                                                   prong nasal design and 2              with 5-ft standard oxygen
                                                   oxygen supply tubes with              supply tubing
                                                   standard connectors.
                                                                                      Item Code 1851
                                                   nȟDesign provides control          nȟ Same as 1850 but with 7-ft
                                                     and comfort in                      standard oxygen supply
                                                     synchronizing breathing             tubing
                                                     with oxygen conserving
                                                     regulators                       Individually packaged,
                                                   nȟUse of this cannula requires     25 to a case.
                                                     a conserving regulator with 2
                                                     ports, 1 for oxygen delivery
                    1850
                                                     and 1 for pressure sampling
                                                                                                                           13
OXYGEN THERAPY

                      ETCO2 SAMPLING CANNULAS
                      SOFTECH® BI-FLO CANNULA
                      The Softech Bi-Flo Cannula       The Bi-Flo Cannula patented
                      provides the capability          design allows delivery of
                      of delivering supplemental       oxygen to both nasal prongs
                      oxygen while simultaneously      and sampling of expired gases
                      sampling expired CO2.            from both nares.
            1843
                      Item Code 1843                   Item Code 1845
                      nȟCannula with 7-ft oxygen       nȟCannula with 7-ft oxygen
                        supply tubing and 3-in CO2       supply tubing and 7-ft CO2
                        sampling line with a female      sampling line with a female
                        luer connector                   luer connector
                      Item Code 1844
                      nȟCannula with 7-ft oxygen       Individually packaged,
                        supply tubing and 7-ft CO2     25 to a case.
                        sampling line with a male
                        luer connector

                      OXYGEN CATHETERS AND CANNULAS
                      OXYGEN CATHETERS
                      Item Code 1147                   Item Code 1145
                      nȟ14 French                      nȟ10 French
                      nȟ16-in flexible oxygen          nȟSame as Item Code 1147 but
                        catheter made of smooth,         10 French
                        odorless material
                      nȟApertures are spaced to        Individually packaged,
                        provide optimal patient        50 to a case.
            1147        comfort

                      ELASTIC HEAD STRAP CANNULAS
                       Adult                           Pediatric
                       Item Code 1100                  Item Code 1101
                       nȟSoft, transparent vinyl       nȟSame as Item Code 1100
                       nȟAdjustable elastic band for     but sized for pediatric
                         comfortable, snug fit below     patients
                         the ears
                       nȟComplete with 7-ft oxygen     Individually packaged,
                         supply tubing                 50 to a case.

                       Item Code 1102
                       nȟSoft, pink-tinted vinyl
                       nȟAdjustable elastic band for
            1100         comfortable, snug fit below
                         the ears
                       nȟComplete with 7-ft oxygen
                         supply tubing

14
OXYGEN THERAPY
                                       INFANT CPAP CANNULAS
                                       INFANT NASAL PRONG CPAP CANNULA
                                       The Hudson RCI® Infant Nasal      nȟ6 prong sizes allow greater
                                       Prong CPAP cannula system           choice for appropriate sizing
                                       is designed to reduce trauma        for each infant
                                       associated with the delivery of   nȟAvailable in a system or in
                                       infant nasal CPAP.                  a set

                                       nȟSoft, anatomically curved       Individually packaged,
                                         prongs enhance fit               10 to a case.
                                       nȟLuer fitting on expiratory
                                         connector allows proximal
                                         airway pressure monitoring

                                       CPAP SYSTEMS
                 1687
                                       Each system includes the          nȟTwo 4-ft, 10-mm ID
                                       following:                          corrugated tubing sections
                                       nȟCannula                         nȟ4-ft pressure monitoring line
                                       nȟInspiratory elbow connector     nȟ22- to 10-mm humidifier
                                       nȟExpiratory elbow connector        adaptor
                                       nȟKnit cap
                                       nȟTwo 6-inch Velcro sections

                                       CPAP SETS
                                       Each set includes the             nȟExpiratory elbow connector
                                       following:                        nȟKnit cap
                                       nȟCannula                         nȟTwo 6-inch Velcro sections
                 1690                  nȟInspiratory elbow connector     nȟTwo 10- to 7.5-mm adaptors

INFANT CPAP CANNULAS
                        suggested
infant weight range     cannula size   french size              system item code           set item code
3,000 g                4              16                       1688                       1694

1-2 years               5              20                       1689                       1695

                                                                                                           15
OXYGEN THERAPY

                                                                 OXYGEN SUPPLY TUBING
                                                                 Hudson RCI® oxygen supply          nȟDistinctively designed
                                                                 tubing is available in a variety     Star Lumen® tubing features
                                                                 of configurations to meet             a channeled inner lumen to
                                                                 the needs of patients and            resist kinks and occlusion
                                                                 clinicians in most
                                                                 care settings.                     Individually packaged, case
                                                                                                    quantities listed below.
                                                                 nȟAvailable with a standard
                                                                   or universal connector that
                                                                   attaches directly onto the
                                                                   flowmeter, eliminating the
                                                                   need for an adaptor

     OXYGEN SUPPLY TUBING
                   standard          star lumen tubing star lumen       standard        universal
     item code     tubing            standard          tubing green     connector       connector       tubing length    case quantity
     1112                                   n                                 n                         7 ft             50

     1115               n                                                     n                         7 ft             50

     1118                                   n                                 n                         14 ft            50

     1119                                   n                                 n                         25 ft            25

     1120                                   n                                 n                         50 ft            25

     1124                                   n                                 n                         40 ft            15

     1127                                   n                                 n                         30 ft            20
     1925               n                                                                      n        7 ft             50
     1927                                   n                                                  n        25 ft            25
     1980                                                    n                n                         14 ft            50
     1981                                                    n                n                         25 ft            25
     1983                                                    n                n                         40 ft            15
     1984                                                    n                n                         50 ft            25

     9000               n                                                     n                         50 ft            25

     9001               n                                                     n                         25 ft            25

                                                                 OXYGEN TUBING WATER TRAP
                                                                 Item Code 1679
                                                                 nȟTraps condensed moisture         nȟPlug design minimizes
                                                                   within oxygen supply tubing        potential for water leak
                                                                 nȟPrimarily used in conjunction
                                                                   with a nasal cannula             Individually packaged, 10 to
                                                                 nȟPliable tube resists cracking    a case.
                              1679                                 or breaking

16
OXYGEN THERAPY
       CORRUGATED TUBING
       SMOOTH-FLO® CORR-A-TUBE® II
       Disposable, lightweight tubing    nȟ22-mm inside diameter
       available in popular lengths,       adapts to most respiratory
       featuring a corrugated              therapy applications
       exterior with a smooth
       interior.                         Individually packaged, case
                                         quantities are listed below.
       nȟNo internal corrugates for
         condensate to collect in
1410   nȟSmooth interior offers quiet
         passage of airflow even at
         high flow rates

       SMOOTH-FLO CORR-A-TUBE II
                                              internal
        item code          length             diameter         case quantity
        1410               6 in               22 mm            50

        1413               24 in              22 mm            50

        1415               40 in              22 mm            50

        1416               48 in              22 mm            50

        1417               60 in              22 mm            50

        1418               72 in              22 mm            50

       CORR-A-FLEX® TUBING
1510
       nȟ22-mm disposable                nȟTapered cuffs securely
         corrugated tubing available       attach to most 22-mm
         in popular pre-cut lengths        respiratory therapy
         for convenience                   applications
       nȟFlexible, lightweight tubing
         available with cuttable cuffs   Individually packaged,
         every 6 in                      case quantities listed below.

       CORR-A-FLEX TUBING

        item code          length             cuttable cuff    case quantity
        1510               6 in                                50

        1516               48 in                      n        50

        1517               60 in                      n        50

        1518               72 in                      n        50

        1528               72 in                               50

        1680               100 ft                     n        1
1680

                                                                               17
OXYGEN THERAPY

                                                                AQUAPAK® BUBBLE HUMIDIFIERS
                                                                AQUAPAK HUMIDIFIERS
                                                                Aquapak Prefilled Bubble          nȟCombines an easy-to-use
                                                                Humidifiers are designed            adaptor with a choice of 3
                                                                to add humidity to inspired         sterile reservoir bottle sizes
                                                                gas, helping to control the       nȟHumidifier adaptors
                                                                drying and irritation of the        incorporate audible alarm to
                                                                respiratory mucosa. The             alert clinician to flow
                                                                humidifier features a               restriction or occlusion of
                                                                micro-diffuser that produces        humidifier or tubing
                                                                smaller bubbles and greater       nȟReservoir bottles have
                                                                surface agitation, allowing for     built-in oxygen tubing
                                                                a quiet operation, therapeutic      connectors
                                                                humidity output and greater
                                                                patient comfort.
           006-01                005-01             003-01

340mL STERILE WATER                                             AQUAPAK 340mL KIT
Item Code 003-01                                                Item Code 003-40
nȟUse with Item Code 000-40      Individually packaged, 20 to   nȟ340 mL of sterile water         Individually packaged, 20 to
nȟEasy snap-off trigger design   a case.                        nȟIncludes 000-40 Humidifier      a case.
                                                                  Adaptor

540 mL STERILE WATER                                            AQUAPAK 540mL KIT
Item Code 005-01                                                Item Code 005-40
nȟUse with Item Code 000-40      Individually packaged, 12 to   nȟ540 mL of sterile water         Individually packaged, 12 to
nȟEasy snap-off trigger design   a case.                        nȟIncludes 000-40 Humidifier      a case.
                                                                  Adaptor

650 mL OF STERILE WATER                                         AQUAPAK 650mL KIT
Item Code 006-01                                                Item Code 006-40
nȟUse with Item Code 000-40      Individually packaged, 10 to   nȟ650 mL of sterile water         Individually packaged, 10 to
nȟEasy snap-off trigger design   a case.                        nȟIncludes 000-40 Humidifier      a case.
                                                                  Adaptor

                                                                HUMIDIFIER ADAPTOR
                                                                Item Code 000-40
                                                                nȟAudible alarm system alerts     Individually packaged, 120 to
                                                                  clinician of flow restriction   a case.
                                                                  or occlusion of oxygen
                                                                  cannula or mask tubing
                                                                nȟDesigned for use with
                                                                  Item Code 003-01, Item
                                                                  Code 005-01 or Item
                                                                  Code 006-01

                           000-40

18
OXYGEN THERAPY
       BUBBLE HUMIDIFIERS                                               Hudson RCI® offers a
       DISPOSABLE HUMIDIFIER, 4 PSI                                     choice of humidifiers
                                                                        for use with a
       Item Code 3230                   nȟDefined maximum and            clinician's water
       nȟDisposable, durable plastic      minimum water level lines
                                                                        source. All humidifiers
         with preset audible alarm at   nȟRecessed nipple reduces
                                          possibility of breaking off   feature an audible
         4 psi pressure relief
       nȟUnique diffuser designed to      outlet connection             pressure-relief valve to
         provide patient with                                           signal occlusion of the
         comfortable, therapeutic       Individually packaged, 50 to    humidifier or tubing.
         humidity and minimal noise     a case.
                                                                        Humidifier adaptors
       nȟ500 mL usable volume
3230                                                                    incorporate an audible
                                                                        alarm to alert clinicians
       DISPOSABLE HUMIDIFIER, 6 PSI                                     to flow restriction or
       Item Code 3260                                                   occlusion of humidifier
       nȟDisposable, durable plastic    nȟ500 mL usable volume          or tubing.
         with preset audible alarm at   nȟDefined maximum and
         6 psi pressure relief            minimum water level lines
       nȟAllows the use of longer       nȟRecessed nipple reduces
         lengths of oxygen tubing         possibility of breaking off
         without the audible alarm        outlet connection
         sounding
       nȟUnique diffuser designed to    Individually packaged, 50 to
         provide patient with           a case.
         comfortable, therapeutic
         humidity and minimal noise
3260

       DISPOSABLE HUMIDIFIER, 6 PSI FLOW RATES

        tubing length                       recommended maximum flow rate
        Up to 20 ft                         12 lpm

        21-30 ft                            10 lpm

        31-40 ft                            9 lpm

        41-50 ft                            8 lpm

                                                                                           19
OXYGEN THERAPY

                         AEROSOL THERAPY

       PASSIVE HUMIDIFICATION & FILTRATION

ACTIVE HUMIDIFICATION & BREATHING CIRCUITS

                       RESUSCITATION BAGS

                    INCENTIVE SPIROMETERS

                  ADAPTORS & CONNECTORS

                                             21
AEROSOL THERAPY

                       NEB-U-MASK® SYSTEMS
                       NEB-U-MASK SYSTEM
                       Neb-U-Mask is a combination        nȟAvailable in both adult and
                       device that allows for the           pediatric versions
                       concurrent delivery of             nȟPackaged with a Micro Mist®
                       aerosolized medications and          nebulizer and color-coded
                       high concentrations of oxygen        gas supply tubing to facilitate
                       or heliox.                           ease of use
                                                          nȟNebulizes at angles up to
                       nȟThe system includes a wye          90° and features a swivel
                         design featuring a nebulizer       connector, allowing the
                         connection and MDI port, a         system to be used in a
                         high-concentration mask, and       manner most comfortable for
                         a 750-ml gas reservoir bag         the patient
                       nȟThe nebulizer connection
                         features a valved port, which
                         maintains a closed system
                         when the nebulizer is not
                         in use

            1895       Adult                              Pediatric
                       Item Code 1895                     Item Code 1896
                       nȟValved nebulizer port helps      nȟSame as Item Code 1895
                         maintain a closed system at        except pediatric-sized mask
                         all times
                       nȟ360° swivel connector allows     Masks are individually
                         the system to be adjusted        packaged, 20 to a case.
                         to the most comfortable
                         position
                       nȟNebulizer and MDI ports
                         allow treatment to be tailored
                         to the patient's needs

                       AEROSOL MASKS
                       AEROSOL MASKS – ELONGATED
                       Adult                              Item Code 1385
                       Item Code 1083                     nȟSame as Item Code 1083
                       nȟUnder-the-chin design for          but with 6-ft Corr-A-Flex®
                         excellent fit on wide range        corrugated tubing featuring
                         of face sizes                      cuttable sections every 6
                       nȟClear, soft vinyl for patient      inches
                         comfort
                       nȟAdjustable nose clip assures     Pediatric
                         comfortable fit                  Item Code 1085
                       nȟSpecifically designed for        nȟSame as Item Code 1083
                         aerosol therapy                    except pediatric-sized mask
                       nȟDoes not include tubing
                       nȟAccepts 22-mm ID aerosol         Masks are individually
                         tubing                           packaged, 50 to a case.
            1083

22
AEROSOL THERAPY
       AEROSOL MASKS
       Adult                             Pediatric
       Item Code 1084                    Item Code 1080
       nȟClear, soft vinyl for patient   nȟSame as Item Code 1084
         comfort                           except pediatric-sized mask
       nȟAdjustable nose clip assures
         comfortable fit                 Masks are individually
       nȟSpecifically designed for       packaged, 50 to a case.
         aerosol therapy
       nȟDoes not include tubing
       nȟAccepts 22-mm ID aerosol
1084     tubing

       FACE TENTS
       Item Code 1095                    Item Code 1389
       nȟFor high-humidity aerosol       nȟAn under-the-chin face tent,
         therapy                           a clear 6-in reservoir tube,
       nȟDistinctive under-the-chin        and a 7-ft oxygen supply
         design made of clear, soft        tubing and 02 adapter
         vinyl offers patient comfort
1095     and ease of speech              Face tents are individually
       nȟDoes not include tubing         packaged, 50 to a case.
       nȟAccepts 22-mm ID aerosol
         tubing

       Item Code 1388
       nȟSame as Item Code 1095
         but with 6-ft Corr-A-Flex®
         corrugated tubing featuring
         cuttable sections every 6
         inches

1389
       TRACHEOSTOMY MASKS
       Adult                             Pediatric
       Item Code 1075                    Item Code 1076
       nȟFor tracheostomy and            nȟSame as Item Code 1075
         laryngectomy aerosol              except pediatric-sized mask
         therapy
       nȟTubing connector swivels        Masks are individually
         360° for ease of positioning    packaged, 50 to a case.
       nȟ22-mm OD connector
         accepts 22-mm corrugated
1075     tubing and nebulizer tees

                                                                          23
AEROSOL THERAPY

                                                                  SMALL VOLUME NEBULIZERS
                                                                  MICRO MIST® NEBULIZER
                                                                  The Micro Mist is a high-          angles up to 90 degrees
                                                                  performing nebulizer that          allowing flexible medication
                                                                  delivers an optimal particle       delivery
                                                                  size at angles up to 90°. The    nȟJet stays in place unless
                                                                  unique design maximizes            intentionally removed
                                                                  options for placement, without   nȟEasy-seal, threaded cap and
                                                                  sacrificing aerosol quality.        6 cc capacity anti-spill jar to
                                                                  It is used for intermittent        prevent leakage
                                                                  aerosol therapy and can be       nȟRecommended flow rate:
                                                                  relied upon to deliver both        8 lpm
                                                                  performance and economy.         nȟAvailable with standard or
                                                                                                     universal tubing connector
                                                                  nȟOptimal particle size
                             1883                                   delivered at efficient          Individually packaged,
                                                                    nebulization rates             50 to a case.
                                                                  nȟConsistent performance at

     MICRO MIST NEBULIZER

                                                 reservoir                 standard    universal    adult mask         pediatric mask
     item code   nebulizer   tee    mouthpiece   tube        7-ft tubing   connector   connector    (item code 1083)   (item code 1085)

     1880            n

     1881            n        n         n

     1882            n        n         n                         n            n

     1883            n        n         n            n            n            n

     1884            n        n         n            n            n                         n

     1885            n                                            n            n                            n

     1886            n                                            n            n                                                n

                                                                  MICRO MIST NEBULIZER KIT, 2+2
                                                                  Item Code 1888
                                                                  nȟEach Kit contains 2 each of    Packaged complete, 25 kits
                                                                    Item Code 1880 and Item        to a case.
                                                                    Code 1883

24
AEROSOL THERAPY
                                                           AEROTEE™ NEBULIZER SYSTEM
                                                           Item Code 1890
                                                           nȟReservoir bag saves aerosol          nȟIncludes Aerotee, 750-mL
                                                              produced during exhalation            reservoir bag, mouthpiece,
                                                              for delivery on subsequent            Micro Mist® nebulizer, and
                                                              inhalation                            7-ft oxygen supply tubing
                                                           nȟ Provides 50% more aerosol           nȟRecommended flow rate:
                                                              to the patient than a                 8 lpm
                                                              standard nebulizer tee with
                                                              6-in reservoir tube                 Individually packaged, 25 to
               1890                                        nȟNo effect on particle size           a case.
                                                              generated by nebulizer
                                                           nȟCost effective, simple to use,
                                                              requires no adjustments

                                                           UP-DRAFT II® OPTI-NEB® NEBULIZER
                                                           Designed to be a universal             nȟEasy-seal, threaded cap and
                                                           nebulizer, the Up-Draft II               8 cc capacity jar
                                                           gives you added flexibility             nȟAnti-spill design prevents
                                                           in flow rates, delivering                 loss of medication in
                                                           quality aerosols at flows                 any position
                                                           ranging from 5 to 9 lpm and            nȟJet stays in place unless
                                                           making it a popular choice               intentionally removed
                                                           for many facilities looking to         nȟAvailable with standard or
                                                           consolidate options into one             universal tubing connector
                                                           high-performance product.              nȟRecommended flow rate:
                                                                                                    5 to 9 lpm
                                                           nȟNebulizes at angles up to
                                                             45° to accommodate special           Individually packaged, 50 to
                                                             treatment requirements               a case.
                                                           nȟProduces fine, dense
               1705                                          particles for effective
                                                             therapy

UPDRAFT II OPTI-NEB NEBULIZER

                                                                        adult         adult            pediatric
item                                  reservoir   7-ft     standard     mask (item    mask (item       mask (item   universal
code   nebulizer   tee   mouthpiece   tube        tubing   connector    code 1084)    code 1083)       code 1085)   connector

1705       n                                        n          n                              n

1706       n                                        n          n             n

1707       n                                        n          n                                            n

1730       n

1731       n        n        n

1732       n        n        n                      n          n

1734       n        n        n           n          n          n

1737       n        n        n           n          n                                                                    n

                                                                                                                                  25
AEROSOL THERAPY

                                                              ISO-NEB FILTERED NEBULIZER SYSTEM
                                                              Item Code 1755
                                                              nȟDesigned to reduce               nȟHigh-output, 8 cc nebulizer
                                                                environmental contamination        operates vertically or at a 45°
                                                                during aerosol therapy             angle
                                                              nȟInspiratory and expiratory       nȟRecommended flow rate: 6
                                                                flows are isolated by one-          to 8 lpm
                                                                way valves with exhalation
                                                                directed through an efficient     Individually packaged,
                                                                filter system                     20 to a case.
                                                              nȟAnti-spill Up-Draft II®
                                                                Opti-Neb® nebulizer
                                                                produces fine, dense
                             1755
                                                                particles for site-
                                                                specific therapy

                                                              UP-DRAFT® NEBULIZER
                                                              nȟHigh-output nebulizer            nȟAvailable separately or with
                                                                available in a variety of          a variety of components
                                                                configurations
                                                              nȟLarge capacity, 15 cc jar        Individually packaged,
                                                                allows for aerosol treatments    50 to a case.
                                                                in excess of 1 hour

                             1712

     UP-DRAFT NEBULIZER

                                                 reservoir                 adult mask           adult mask         pediatric mask
     item code   nebulizer    tee   mouthpiece   tube        7-ft tubing   (item code 1084)     (item code 1083)   (item code 1085)

     1700            n

     1710            n                                            n                                    n

     1712            n                                            n                n

     1713            n                                            n                                                        n

     1720            n         n        n                         n

     1724            n         n        n            n            n

26
AEROSOL THERAPY
       NEONATAL NEBULIZER KIT
       Item Code 1790      – 22 mm OD/18 mm
       For administration of small      ID x 10 mm nebulizer
       volume nebulizer therapy         adaptor
       during neonatal mechanical     – 10 mm x 7.5 mm
       ventilation with 10-mm           connector
       ID circuits                    – 10 mm ID x 10 mm OD
                                        neonatal tee
       nȟEach kit includes 1 each:    – 7-ft oxygen supply tubing
         – Up-Draft II® Opti-Neb®
           nebulizer                 Individually packaged,
         – 12-in, 10-mm corrugated   50 to a case.
1790       tube

       NEONATAL ADAPTOR KIT
       Item code 1792
       nȟSame as Item Code 1790      Individually packaged,
         but without nebulizer and   50 to a case.
         oxygen tubing

1792

                                                                    27
AEROSOL THERAPY

The Aquapak prefilled                                 AQUAPAK® PREFILLED NEBULIZERS
nebulizer features
                                                      Versatile sterile systems        nȟPrefilled sterile reservoirs
a unique design to
                                                      provide cold or heated             come in 3 convenient sizes:
maximize patient                                      nebulization. Choose from          440mL, 760mL and 1070mL
outcomes and improve                                  a wide variety of reservoirs,    nȟAvailable with both
efficiency. Featuring                                 adapters and solutions to meet     reservoir and sterile adaptor
a clear return tube,                                  specific patient requirements      conveniently packaged
                                                      efficiently and economically.      together
the system recycles
                                                                                       nȟReservoirs may be used
large particles back                                  nȟSelect from 2 precision          with other Hudson RCI®
to the reservoir to be                                  nebulizer adaptors for           humidification and
aerosolized, reducing                                   delivery of a consistent         nebulization products,
tubing rainout and                                      aerosol therapy                  making the system
                                                      nȟ2 heater options provide         truly versatile
ensuring efficient water
                                                        heated aerosol therapy
consumption.

                                                      NEBULIZER ADAPTORS
                                    037-00
                                                      Nebulizer adaptors designed for use with prefilled
                                                      sterile reservoirs.

                                                      028 ADAPTOR (YELLOW)
                                                      Item Code 031-28
                                                      nȟVenturi-style adaptor allows   Individually packaged,
                                                        the selection of oxygen        50 to a case.
                                                        concentrations from
                                                        28% to 98%

                                                      033 ADAPTOR (BLUE)
                                                      Item Code 031-33
                                                      nȟVenturi-style adaptor allows   Individually packaged,
                                                        the selection of oxygen        50 to a case.
                                                        concentrations from
                           031-28            031-33     33% to 98%

28
AEROSOL THERAPY
AQUAPAK® PREFILLED RESERVOIR AND NEBULIZER ADAPTOR CONFIGURATIONS

                                        sterile   0.45%    0.90%    028       033       10 per   20 per   50 per
item code   440 ml   760 ml   1070 ml   water     saline   saline   adaptor   adapter   case     case     case

004-00         n                           n                                                        n

004-05         n                                     n                                              n

044-28         n                           n                           n                            n

044-33         n                           n                                     n                  n

044-35         n                                     n                 n                            n

044-70         n                                     n                           n                  n

037-00                  n                  n                                               n

037-05                  n                            n                                     n

037-09                  n                                     n                            n

037-28                  n                  n                           n                   n

037-33                  n                  n                                     n         n

037-35                  n                            n                 n                   n

037-39                  n                                     n        n                   n

040-00                           n         n                                               n

040-45                           n                   n                                     n

041-28                           n         n                           n                   n

041-33                           n         n                                     n         n

041-35                           n                   n                 n                   n

031-28                                                                 n                                     n

031-33                                                                           n                           n

                                                                                                                   29
AEROSOL THERAPY

                       LARGE VOLUME NEBULIZER
                       Item Code 1770
                       nȟDisposable nebulizer             incremental dial for setting
                         designed for use with            oxygen concentrations
                         clinician-provided water       nȟPolypropylene jar holds up
                       nȟDelivers humidified gas in       to 500 cc of water
                         concentrations ranging from    nȟClearly marked water levels
                         28% to 98%
                       nȟLightweight, easy to use       Individually packaged,
                       nȟBright yellow, Venturi-style   50 to a case.
                         entrainment ring with

             1770

                       LARGE VOLUME NEBULIZER HEATERS
                       AQUATHERM® EXTERNAL HEATER
                       Item Code 048-91
                       nȟUse with Aquapak® prefilled      26.6°C and 32.2°C
                         nebulizer system to provide      (80°F to 90°F)*
                         heated aerosol                 nȟSold individually
                       nȟSimple and reliable heater
                         with a nonadjustable           *As measured at 7 lpm flow
                         heater output                  and 60% air entrainment
                       nȟProvides aerosol               at the end of a 5 ft, 22 mm
            048-91       temperatures between           corrugated hose.

                       AQUATHERM III EXTERNAL ADJUSTABLE ELEC-
                       TRONIC HEATER
                       Item Code 050-14
                       nȟUse with Aquapak prefilled     nȟAdjustable aerosol
                         nebulizer system to provide      temperature to meet
                         heated aerosol                   varying patient needs
                       nȟIlluminated power switch       nȟSold individually

            050-14

                       THERMAGARD® HEATER
                       Item Code 5705
                       nȟProvides continuous            nȟUsed exclusively with Item
                         heated aerosol                   Code 1770 (sold separately)
                       nȟIlluminated power switch and   nȟSold individually
                         adjustable temperature range

             5705
30
AEROSOL THERAPY
                                                  UNIT DOSE SOLUTIONS
                                                  ADDIPAK® UNIT DOSE SOLUTIONS
                                                  Addipak unit dose vials are        nȟInverted milliliter graduations
                                                  sterile solutions for inhalation     and precise opening for
                                                  therapy. Not for use in              accurate and controlled
                                                  parenteral applications.             dispensing of solution
                                                                                     nȟ15-mL vials packaged 48
                                                  nȟTamper-proof, color-coded          to a box, 3 boxes to a case
                                                    vials for easy solution          nȟ3-mL and 5-mL vials
                                                    identification                      packaged 100 to a box,
                                                                                       10 boxes to a case

ADDIPAK UNIT DOSE SOLUTIONS

item code   size     sterile water (blue)   0.45% saline (green)      0.9% saline (red)         case quantity

200-31      3 mL               n                                                                1000

200-34      3 mL                                      n                                         1000

200-39      3 mL                                                                 n              1000

200-51      5 mL               n                                                                1000

200-54      5 mL                                      n                                         1000

200-59      5 mL                                                                 n              1000

200-69      15 mL                                                                n              144

                                                                                                                         31
AEROSOL THERAPY

                                                                    OPTI-NEB PRO® COMPRESSOR
                                                                    NEBULIZER SYSTEM
                                                                    The Opti-Neb Pro is               patient in mind, the Opti-Neb
                                                                    a compact, powerful               Pro compressor comes with a
                                                                    compressor providing an           stylish carrying bag, nonslip
                                                                    outstanding combination of        pads and a 5-year limited
                                                                    performance, quality and          warranty. It is available with
                                                                    value. Its sleek design and       both reusable and disposable
                                                                    built-in carrying handle          nebulizers, allowing you
                                                                    make it convenient to take        access to the configuration
                                                                    anywhere. Designed with the       that best meets your needs.

                               5900

     OPTI-NEB PRO COMPRESSOR NEBULIZER SYSTEM

                                                     opti-neb pro    disposable         reusable               replacement
     item code   description                         compressor      micro mist ®       opti-neb pro           filters         quantity

                 Opti-Neb Pro compressor with
     5900                                                  n                 n                                       n         1
                 disposable nebulizer

                 Opti-Neb Pro compressor with
     5901        reusable nebulizer                        n                                      n                  n         1

                 Opti-Neb Pro compressor with
     5902                                                  n                 n                    n                  n         1
                 disposable and reusable nebulizer

     OPTINEB PRO COMPRESSOR ACCESSORIES

     item code   description                                          quantity

     5906        Opti-Neb Pro replacement filters                      10

     1883        Hudson RCI® MICRO MIST nebulizer kit                 50

32
AEROSOL THERAPY
                         MDI CHAMBERS
                         The Hudson RCI® Anti-Static,        nȟHas standard 22-mm
                         Clear, Valved pocket chamber          mouthpiece for use with a
                         is designed for portability and       variety of masks, if desired
                         convenience to accommodate            (see Panda Mask)
                         the varied lifestyles of patients
                         with asthma.                        POCKET CHAMBER
                                                             Item Code 1001-10
                         nȟDevice features a tethered        Packaged 10 to a case.
                           cap to protect the
                           mouthpiece                        POCKET CHAMBER
                                                             Item Code 1001-50
       1001-10                                               Packaged 50 to a case.
                         PANDA MASK
                         The Panda Mask is a clear,            fitting; does not contain
                         nonrebreathing mask                   natural rubber latex
                         designed for maximum                nȟ1-way valve allows exhaled
                         patient comfort.                      air to exit mask
                                                             nȟAvailable in 4 convenient
                         nȟConstructed of pliable              sizes
                           silicone with 22-mm ID inlet

         1294
                         Infant Mask                         Medium Mask
                         Item Code 1291                      Item Code 1293
                         Packaged 10 to a case.              Packaged 10 to a case.
                  1292
1293
                         Small Mask                          Large Mask
                         Item Code 1292                      Item Code 1294
                         Packaged 10 to a case.              Packaged 10 to a case.
          1291

                         POCKET PEAK PEAK FLOW METER
                         The POCKET PEAK peak                nȟReusable plastic mouthpiece
                         flow meter meets NAEPP and            attaches to unit for secure
                         NHLBI standards/guidelines.           storage

                         nȟUniversal 50 to 720 lpm           POCKET PEAK® PEAK
                           range is convenient,              FLOW METER
                           compact and easy to use           Item Code 1801
                           for adult/child/adolescent        Packaged 12 to a case.
                           patient population
                         nȟDurable, sliding zone             DISPOSABLE
                           indicators encourage patient      CARDBOARD
                           compliance                        MOUTHPIECE
                         nȟColorful integrated markers       Item Code 1805
                           allow patients to easily          nȟ30 mm ID
                           monitor changes in air flow       Packaged 100 to a case.
                         nȟErgonomically designed
                           plastic housing and
                           tempered stainless steel
           1801            vane are dishwasher safe

                                                                                              33
OXYGEN THERAPY

                         AEROSOL THERAPY

       PASSIVE HUMIDIFICATION & FILTRATION

ACTIVE HUMIDIFICATION & BREATHING CIRCUITS

                       RESUSCITATION BAGS

                    INCENTIVE SPIROMETERS

                  ADAPTORS & CONNECTORS

                                             35
PASSIVE HUMIDIFICATION & FILTRATION

The Gibeck Humid-Flo                                                       GIBECK® HUMID-FLO®
72-Hour Integrated
                                                                           HEAT & MOISTURE EXCHANGER
Kit provides clinicians
everything they                                                            The exclusive design of the        nȟAllows for the delivery of
need to start passive                                                      Gibeck Humid-Flo HME                 SVN or MDI aerosols
                                                                           allows it to remain in-line        nȟReduces the need to
humidification and
                                                                           during the first 72 hours of          routinely interrupt
promote best practices                                                     mechanical ventilation, even         ventilation, therefore
in accordance with                                                         during aerosol treatments.           maintains positive-end
AARC guidelines to                                                                                              expiratory pressure
reduce the risk of                                                         nȟReduces circuit breaks           nȟHygroscopic bacteriostatic
                                                                             aiding clinician adherence         microwell paper media
Ventilator-Associated
                                                                             to clinical guidelines             provide optimal moisture
Pneumonia (VAP).                                                             regarding infection control        output with low resistance
                                                                             practices                          to flow
                                                                           nȟProtects caregivers from
                                                                             exposure to depressurizing       Individually packaged,
                                                                             circuit spray                    25 to a case.

                                               19912

         GIBECK HUMID-FLO HEAT & MOISTURE EXCHANGER
                                             tv range   moisture output                                                    dead space   case
          item code       description        (ml)       (mg h2o/l)         weight (g)   resistance (cmh 2o)                (ml)         quantity
          19912           Gibeck Humid-Flo   250-1500   30.4, Vt = 1.0 L   43           HME: 1.5 cm H2O @ 60LPM            57           25
                          HME                                                           Aerosol: 0.90 cm H2O @ 60LPM

                                                                           GIBE
                                                                           GIBECK HUMID-FLO
                                                                           72-H
                                                                           72-HOUR INTEGRATED KITS
                                                                           Verified a as an integrated         nȟPromotes best practices for
                                                                           kit that can be used for 3           VAP risk reduction
                                                                           days with the same high            nȟReduces the need to stock
                                                                           performan
                                                                           performance and safety               multiple SKUs
                                                                           specificat
                                                                           specifications as the selected      nȟSaves the clinician valuable
                                                                           compon
                                                                           components, the Gibeck               time during setups
                                                                           Humid-
                                                                           Humid-Flo 72-Hour Integrated       nȟSaves time for those
                                                                           Kit reduc
                                                                               reduces the frequency            ordering the kit
                                                                           of ventil
                                                                              ventilator circuit breaks       nȟEliminates the hidden costs
                                                                           by allowing
                                                                               allowi all components            of buying components
                                                                           to remain in-line during the         separately
                                                                           first 72 hhours of mechanical       nȟAvailable in a variety of
                                                                           ventilati
                                                                           ventilation.                         different configurations

36
PASSIVE HUMIDIFICATION & FILTRATION
                                                                                          6

 Gibeck® Humid-Flo®
 72-Hour Integrated Kit
                                                                                                                      7

                                                                               8

            4

                                                             2
                             3

                                                                                                              1

                                                                          5

                    1 Gibeck Humid-Flo                                        5 Protective Ventilator Cover
                      Heat & Moisture Exchanger
                                                                              6 Breathing Circuit
                    2 SOFTFLEX™ Tube
                                                                              7 Main Flow Bacterial/Viral Filter
                    3 Dual-Spray MDI Adaptor
                                                                              8 Iso-Gard® HEPA Light Filter
                    4 In-Line Neb Tee with Valve

GIBECK HUMID-FLO 72-HOUR INTEGRATED KITS
                gibeck                        iso-gard
                humid-flo        breathing    hepa         bacterial/
                hme              circuit      filter       viral filter   in-line neb     mdi adaptor   flex tube
                (item code       (item code   (item code   (item code     tee (item       (item code    (item code   vent     case
item code       19912)           1607)        28022        1605)          code 1743)      1759)         1800402)     cover    quantity
19912-72             n               n            n              n              n              n              n           n   10
19913-72             n               n                           n              n                                         n   10
19914-72             n               n            n                             n                                         n   10
19915-72             n               n                           n                             n                          n   10
19916-72             n               n            n              n                             n              n           n   10
19917-72             n               n            n                                                           n           n   10
19918-72             n               n                           n                                                        n   10

                                                                                                                                         37
PASSIVE HUMIDIFICATION & FILTRATION

Humid-Vent hygroscopic,                                                     GIBECK® HUMID-VENT®
bacteriostatic, microwell
                                                                            HEAT & MOISTURE EXCHANGERS
paper media provides
                                                                            HUMID-VENT MINI
optimal moisture output
with low flow resistance.                                                   Designed specifically for           nȟOnly 2.4 mL of added
Offered in configurations                                                   neonatal patients.                   dead space
                                                                                                               nȟSterile
to meet all patient
                                                                            nȟStandard 15 mm
size, tidal volume, and                                                       ID x 15 mm OD connector          Individually packaged,
humidification needs.                                                       nȟProvides over 30 mg H2O/L        case quantities listed below.
                                                                              @ Vt 20 mL

                                                                            HUMID-VENT 1
                                                                            The Humid-Vent 1 is the            nȟAvailable in 2
                                                                            original, disposable, in-line        configurations, with and
                                                                            HME.                                 without CO2 port

                            11132           11112      10011                nȟRecommended for tidal            Individually packaged,
                                                                              volumes between 50 mL            case quantities listed below.
                                                                              and 600 mL
                                                                            nȟOffers low resistance to flow

                                                                            HUMID-VENT 2
                      14412
                                                                            The Humid-Vent 2 is                nȟHumid-Vent 2S Flex
                                                                            designed in both angled and          configurations include
                                                                            straight versions for use in         permanently attached
                                                                            intensive care and anesthesia        15-mm ID Smooth-Flo® tube
                                                                            applications.                        with rigid patient connector
                                                                                                               nȟItem Code 17731 is
                                                                            nȟRecommended for tidal              provided sterile for head
                                                                              volumes between 150 mL             and neck surgery
                          17731                                               and 1500 mL
                                                                            nȟTransparent housing              Individually packaged,
                                                       13312                  provides excellent visibility    case quantities listed below.
                                                                            nȟVery low resistance to flow

         GIBECK HUMID-VENT HME

                                                       tv           moisture             weight      resistance      dead space   case
          item code       description                  range (ml)   output (mg h2o/l)    (g)         (cm h2o)        (ml)         quantity
          10011           HUMID-VENT Mini              15-50        30, Vt = 20 mL       4.5         0.9, 10 lpm     2.4          30
          11112           HUMID-VENT 1                 50-600       30.5, Vt = 0.2 L     9.4         0.3, 20 lpm     10           50
          11132           HUMID-VENT 1 port            50-600       30.5, Vt = 0.2 L     11.6        0.3, 20 lpm     14           25
          13312           HUMID-VENT 2 port            150-1500     28, Vt = 0.6 L       20.9        0.8, 60 lpm     29           20
          14412           HUMID-VENT 2S                150-1500     28, Vt = 0.6 L       19.8        0.8, 60 lpm     29           20
          17731           HUMID-VENT 2S Flex–sterile   250-1500     28, Vt = 0.6 L       26.4        0.8, 60 lpm     54           20
          17732           HUMID-VENT 2S Flex–clean     250-1500     28, Vt = 0.6 L       26.4        0.8, 60 lpm     54           20

38
PASSIVE HUMIDIFICATION & FILTRATION
GIBECK® HUMID-VENT®
HEAT & MOISTURE EXCHANGER/FILTERS
The Humid-Vent combined             nȟAvailable in a variety of sizes              HUMID-VENT FILTER COMPACT
filter/HME product line offers         to meet all clinical situations
solutions to meet the needs         nȟAll units feature outstanding                nȟMidsized combined filter/            nȟBacterial efficiency
of both anesthesia and                moisture output, low                           HME for tidal volumes up to           99.9999%; viral efficiency
intensive care.                       resistance to flow and                          1000 mL                               99.99+%
                                      minimal deadspace                            nȟ30 mg/L moisture
nȟ Bidirectional filtration offers                                                    output at 1000-mL
   both patient and equipment       Individually packaged,                           tidal volume
   protection from airborne         case quantities listed below.
   pathogens
                                                                                   HUMID-VENT FILTER LIGHT
HUMID-VENT FILTER PEDI
                                                                                   nȟDesigned to accommodate             nȟ30 mg/L moisture output
nȟCombined filter/HME                nȟBacterial efficiency
                                                                                     tidal volumes from                    at 1200-mL tidal volume
  for children weighing               99.9999%; viral efficiency
                                                                                     250-1500 mL                         nȟBacterial efficiency
  16-80 lbs                           99.99+%
                                                                                   nȟWeighs only 30 grams                  99.9999%; viral efficiency
nȟIdeal for ICU and
                                                                                   nȟ2 configurations to meet               99.99+%
  anesthesia use
                                                                                     varying clinical needs of
                                                                                     anesthesia and intensive
HUMID-VENT FILTER SMALL
                                                                                     care patients
nȟExtremely small combined            output at 500-mL tidal
  filter/HME for tidal volumes         volume
  of 150-1000 mL                    nȟBacterial efficiency
nȟOnly 27 mL of dead space            99.9999%; viral efficiency
  with 30 mg/L moisture               99.99+%

                                                     18402
                          19402
    19502
                                                                                         19932                                18832

                                             18502
               11012

GIBECK HUMID-VENT HMEF
                                                          tv range      moisture output          weight   resistance    dead         case
 item code     description                                (ml)          (mg h2o/l)               (g)      (cm h 2o)     space (ml)   quantity
 11012         HUMID-VENT Filter Pedi                     50-250        30, Vt = 0.1 L           14.5     1.4, 20 lpm   13           20
 18502         HUMID-VENT Filter Small, angled            150-1000      30, Vt = 0.5 L           22       2.1, 30 lpm   27           20

 19502         HUMID-VENT Filter Small, straight          150-1000      30, Vt = 0.5 L           21       2.1, 30 lpm   26           20
 18402         HUMID-VENT Filter Compact, angled          150-1000      30, Vt = 1.0 L           32.3     1.8, 60 lpm   38           25
 19402         HUMID-VENT Filter Compact, straight        150-1000      30, Vt = 1.0 L           31       1.8, 60 lpm   35           25
 18832         HUMID-VENT Filter Light, angled            250-1500      30, Vt = 1.2 L           30       2.0, 60 lpm   60           20
 19932         HUMID-VENT Filter Light, straight          250-1500      30, Vt = 1.2 L           30       2.0, 60 lpm   60           20

 19932-BPW     HUMID-VENT Filter Light, straight, flex     250-1500      30, Vt = 1.2 L           30       2.0, 60 lpm   60           20
                                                                                                                                                  39
PASSIVE HUMIDIFICATION & FILTRATION

The Trach-Vent HME                                                            GIBECK® TRACH-VENT®
and accessory products
                                                                              HEAT & MOISTURE EXHANGERS
are designed specifically
                                                                              TRACH-VENT HME
for tracheostomized
or intubated,                                                                 nȟRecommended for tidal            or endotracheal tube,
                                                                                volumes of 50 mL and above       allowing it to be removed
spontaneously breathing
                                                                              nȟFor use on both pediatric        and replaced easily during
patients.                                                                       and adult patients               suctioning or change-out
                                                                              nȟWeighs only 4.0 g with         nȟOxy-Vent® snaps over
                                                                                10 mL of dead space              Trach-Vent to allow delivery
                                                                              nȟTrach-Vent holder                of supplemental oxygen
                                                                                conveniently attaches
                                                                                Trach-Vent to tracheostomy

                                                                              TRACH-VENT HME                   TRACH-VENT HOLDER
                                                                              Item Code 41112                  Item Code 61112
                           45512
                                                                              Individually packaged,           Individually packaged,
                                                                              50 to a case.                    30 to a case.

                                                                              OXY-VENT WITH TUBING

                                    41112            61112                    Item Code 45512
                                                                              nȟIncludes supplemental          Individually packaged,
                                                                                oxygen tubing and              10 to a case.
                                                                                OXY-VENT adaptor

                                                                              STARTER KIT
                                                                              Item Code 41172
                                                                              nȟ3 Trach-Vent HMEs              Individually packaged,
                                                                              nȟ1 Oxy-Vent                     6 kits to a case.
                                                                              nȟ1 Trach-Vent Holder

                                                                              TRACH-VENT+ HME
                                                                              Item Code 41312
                                                                              nȟCompact, lightweight HME       nȟIntegral oxygen port allows
                                                                                for spontaneously breathing      delivery of supplemental
                                                                                patients                         oxygen when needed
                                             41312                            nȟIncludes convenient,           nȟWeighs only 6.5 g
                                                                                self-opening/closing
                                                                                suction port                   Individually packaged,
                                                                                                               50 to a case.
         TRACH-VENT HEAT & MOISTURE EXCHANGERS

                                                             moisture
                                                 tv range    output              weight      resistance       dead space    case
          item code        description           (ml)        (mg h2o/l)          (g)         (cm h2o)         (ml)          quantity
          41112            TRACH-VENT            >50 mL      27, Vt = 0.5 L      4           0.25, 30 lpm     10            50
          41112-BQY        TRACH-VENT Flex       >50 mL      27, Vt = 0.5 L      4           0.25, 30 lpm     10            50
          41312            TRACH-VENT+           >50 mL      27, Vt = 0.5 L      6.5         0.25, 30 lpm     10            50

40
PASSIVE HUMIDIFICATION & FILTRATION
                                                         AQUA+® HCHs                                                                   Aqua+ HCH
                                                         AQUA+ HCH                                                                     incorporates the latest
                                                                                                                                       advances in material
                                                         The Aqua+ HCH line uses a            nȟAqua+ Flex utilizes a 1-piece
                                                         fiber-free, cellular,                  construction with flexible              technology to provide
          1574                                           hygroscopically treated media          tubing to aid in patient               optimal moisture
                                                         and is available in a variety of       positioning                            output, minimal
                                                         configurations to meet a wide        nȟAqua+ N is ideal for neonate           dead space and low
1573                                                     range of clinical needs.               and infant patients
                   1570                                                                                                                resistance to flow.
                                                                                              nȟAqua+ 1HS and Aqua+ are
                                                         nȟAqua+ T and TS models,               designed for most adult and
                                       1589                designed for spontaneously           pediatric applications
                                                           breathing tracheostomy
                                                           patients, include built-in         Individually packaged,
              1572        1571                             supplemental oxygen port           case quantities listed below.
                                                         nȟAqua+ TS includes port for
                                                           convenient suctioning

       AQUA+ HCHs
                                   tv range       moisture output     weight    resistance        dead space     sampling                   case
       item code     description   (ml)           (mg h2o/l)          (g)       (cm h2o)          (ml)           port           filter      quantity
       1570          AQUA+ Flex    300-1500       30, Vt = 0.5 L      16        2.8, 60 lpm       54                                        20
       1571          AQUA+         150-1000       28, Vt = 0.5 L      11        2.6, 60 lpm       24                                        30
       1572          AQUA+ N       10-50          30, Vt = 25 mL      3.5       1.8, 15 lpm       2                                         50
       1573          AQUA+ T       75-1000        24, Vt = 0.5 L      5.5       0.2, 60 lpm       15                                        30
       1574          AQUA+ TS      75-1000        24, Vt = 0.5 L      5.5       0.2, 60 lpm       15                                        30
       1575          AQUA+ FH      350-1500       31, Vt = 0.5 L      34        1.6, 60 lpm       82                    n          n        20
       1576          AQUA+ H       350-1500       30, Vt = 0.5 L      33        0.7, 60 lpm       82                    n                   20
       1578          AQUA+ FHY     350-1500       31, Vt = 0.5 L      49        1.6, 60 lpm       82                    n          n        20
       1579          AQUA+ HY      350-1500       30, Vt = 0.5 L      48        0.7, 60 lpm       82                    n                   20
       1581          AQUA+ 1 H     200-1400       30, Vt = 0.5 L      15        1.9, 60 lpm       31                    n                   30
       1582          AQUA+ 2FH     100-500        30, Vt = 0.25 L     13        2.5, 30 lpm       24                    n          n        30
       1583          AQUA+ 2H      100-800        29, Vt = 0.5 L      13        1.9, 60 lpm       24                    n                   30
       1584          AQUA+ 3FH     80-400         29, Vt = 0.25 L     12        2.5, 30 lpm       20                    n          n        30
       1589          AQUA+ 1HS     200-1400       30, Vt = 0.5 L      14        1.9, 60 lpm       28                                        30

                                                         AQUA+ SWIVEL HCH
                                                         The Aqua+ swivel allows 360°         nȟIncludes integral gas
                                                         of flexibility in positioning the       sampling port and
                                                         patient and HCH, minimizing            sampling-line holder
                                                         torque.                              nȟAqua+ FHY and HY
                                                                                                incorporate built-in
              1575                         1578          nȟAvailable in filtered and             patient wye
                                                           unfiltered versions

                                                         AQUA+ 1-2-3
                                                         All versions have angled             nȟAvailable in filtered and
              1581              1582                     patient connections and                unfiltered versions
                                                         include a CO2-monitoring port
                                                         to eliminate the need for            Individually packaged,
                                                         separate gas-sampling elbow          case quantities listed above.                               41
PASSIVE HUMIDIFICATION & FILTRATION

Hudson RCI offers flex                                 FLEX TUBES
tubes to meet a variety                                SMOOTH-FLO® FLEX
of clinical needs in ICU
and anesthesia settings.                               Item Code 20011
                                                       nȟSupplied sterile, ideal for   nȟ30 mL of dead space
                                                         head and neck surgery
                                                       nȟ15 mm ID and 15 mm OD         Individually packaged,
                                                         rigid connectors on ends      20 to a case.

                                     20011             EXPANDI FLEX
                                                       Item Code 22362
                                                       nȟLightweight positionable      nȟDead space is 14 mL
                                                         flex tube with rigid            collapsed, 30 mL expanded
                                                         connectors
                                                       nȟ15 mm ID x 15 mm OD           Individually packaged,
                                                         connectors                    25 to a case.
                                                       nȟAdjustable length,
                                                         95-155 mm

                                                       SOFTFLEX
                                                       Item Code 1800402
                                                       nȟExtremely light and           nȟ31 mL of dead space
                                                         flexible tube
                                                       nȟ22 mm ID x 15 mm ID           Packaged 100 to a case
                                                         tubing connectors             (10 bags of 10).

                           1800402
                                                       SOFTFLEX WITH RIGID CONNECTOR
                                             1800404
                                                       Item Code 1800404
                                                       nȟSame tube as Item Code        Packaged 100 to a case
                                                         1800402 but with rigid        (10 bags of 10).
                                                         15-mm ID patient connector

42
PASSIVE HUMIDIFICATION & FILTRATION
FLEX TUBE AND HME COMBINATIONS
A wide variety of convenient     nȟEach combination includes
prepackaged flex tube/              1 HME and 1 flex tube
HME combinations are
available to meet a variety of   Individually packaged,
humidification and patient        case quantities listed below.
needs.

FLEX TUBE AND HME COMBINATIONS
                   flex tube item    hme item
 item code         code              code               case quantity
 1590              1800402           1589               30

 G1441-BKH         1800402           14412              20

 19932-BKH         1800402           19932              20

 19402-BKH         1800402           19402              25

    1590
    1590                                         G1441-BKH

                                                 19402-BKH
 19932-BKH

                                                                        43
PASSIVE HUMIDIFICATION & FILTRATION

Gibeck ISO-GARD                                                          GIBECK® ISO-GARD® FILTERS
Filters are HEPA Class
13 and are the premium                                                   Iso-Gard Hepa and Depth Filter Systems offer bidrectional
                                                                         bacterial/viral filtration for cross-contamination protection of
choice for airway
                                                                         patient, equipment and caregiver.
protection.
                                                                         nȟSuitable for use on pediatric
                                                                           to adult patients

                                                                         ISO-GARD HEPA LIGHT
                                                                         Iso-Gard Hepa Light is an           OD x 22 mm OD/15 mm
                                                                         advanced, highly hydrophobic        ID connectors
                                                                         bacterial/viral filter, HEPA       nȟItem Code 28022 has 22 mm
                                                                         class 13.                           ID x 22 mm OD/15 mm
                                                                                                             ID connectors, ideal for
                                                                         nȟBacterial/Viral filtration         machine filtration
                                                                           efficiency of 99.9999+%            applications
                                        28002
                                                                         nȟItem Code 28002 includes        nȟMay be used as an HME
                    28012                                                  gas sampling port with            (see moisture output
                                                           28022
                                                                           22 mm ID/15 mm                    on chart)
                                                                           OD x 22 mm OD/15 mm
                                                                           ID connectors                   Individually packaged,
                                                                         nȟItem code 28012 has             20 to a case.
                                                                           22 mm ID/15 mm

                                                                         ISO-GARD HEPA SMALL
                                                                         Uses the same, proven             nȟBacterial/Viral filtration
                                                                         bidirectional bacterial/viral       efficiency: 99.9999+%
                                                                         filtration media used in the       nȟTrue hydrophobic HEPA
                                                                         larger HEPA Light models,           filter, HEPA Class 13
                                                                         at half the size.                 nȟSmooth, lightweight,
                                                                                                             transparent, low-dead-space
                                                                         nȟHigh-level filtration              housing design for
                  28062                                                    protection while conserving       maximum patient and
                                                                           patient exhaled heat and          staff comfort
                                                        28052              humidity (see moisture
                                                                           output on chart)                Individually packaged,
                                                                         nȟFor use with adult and          20 to a case.
                                                                           pediatric patients in
                                                                           anesthesia applications

         ISO-GARD FILTERS
                                                                   moisture             weight       resistance     dead space         case
          item code       description            tv range (ml)     output (mg h2o/l)    (g)          (cm h2o)       (ml)               quantity
          28002           HEPA Light with port   300-1200          25.8, Vt = 0.5 L     38           2              80                 20
          28012           HEPA Light             300-1200          25.8, Vt = 0.5 L     37           2              80                 20
          28022           HEPA Light Machine     300-1200          25.7, Vt = 0.5 L     34           1.6            80                 20
          28052           HEPA Small, angled     150-800           25, Vt = 0.25 L      23           2.3            31                 25
          28062           HEPA Small, straight   150-800           25, Vt = 0.25 L      23           2.3            29                 25

44
PASSIVE HUMIDIFICATION & FILTRATION
                        ISO-GARD® DEPTH FILTER
                        The Iso-Gard Depth Filter is        nȟBacterial efficiency
                        a hydrophobic, electrostatic          99.9999%; vial efficiency
                        bacterial/viral filter for use on     99.99+%
                        the patient end of circuit when     nȟWeight is 22 g; dead space
                        an HME is not required.               is 26 mL
                                                            nȟResistance is 2.0 cm H2O,
                        Item Code 19212                       60 lpm
                        nȟ22 mm ID/15 mm                    Individually packaged,
       19212              OD x 22 mm OD/15 mm ID            25 to a case.

                        FILTERS
                        These disposable bacterial/viral filters use a nonconductive,
                        naturally hydrophobic filter media to address a wide variety of
                        clinical applications.

                        MAIN FLOW BACTERIAL/VIRAL FILTER
                        Item Code 1605
                        nȟ22 mm ID x 15 mm                  nȟDead space is 42 mL
                          ID/22 mm OD                       nȟFlow resistance approximately
                        nȟBacterial efficiency                1.5 cm H20 at 60 lpm
                          99.999+%; viral efficiency        Individually packaged,
                          99.99+%                           50 to a case.

                        PULMONARY FUNCTION BACTERIAL/VIRAL
                        FILTER

1603                    Item Code 1603                      Individually packaged,
                 1605
                        nȟ30 mm ID x 30 mm OD               50 to a case.

                        VENTILATOR MAIN LINE FILTER KIT
                        The Main Line Filter Kit is used     (Main Flow Filter), tubing
                        to connect main-flow supply          and adaptor to
                        from ventilator to heated            accommodate most
                        humidifier.                          ventilator setups

                        Item Code 1606                      Individually packaged,
                        nȟConvenient configuration          30 to a case.
                          incorporates Item Code 1605

                        AQUA+F BACTERIAL/VIRAL FILTER
                        The AQUA+F Bacterial/Viral          nȟ99.9%+ bacterial/viral
                        Filter is for adult applications      efficiency
                        where a filter is desired           nȟIncludes integral gas
                        between the patient and circuit.      sampling port
                                                            nȟ360° swivel design aids
                        Item Code 1577                        positioning and
                        nȟ15 mm ID/22 mm OD                   minimizes torque
                          patient connection
                        nȟTidal volumes from                Individually packaged,
          1577            350-1500 mL                       20 to a case.                     45
OXYGEN THERAPY

                         AEROSOL THERAPY

       PASSIVE HUMIDIFICATION & FILTRATION

ACTIVE HUMIDIFICATION & BREATHING CIRCUITS

                       RESUSCITATION BAGS

                    INCENTIVE SPIROMETERS

                  ADAPTORS & CONNECTORS

                                             47
ACTIVE HUMIDIFICATION & BREATHING CIRCUITS

ConchaTherm Neptune
                                  ConchaTherm® Neptune® Heated Humidifier
is a heated humidifier
with adjustable airway
                                                                                                                             Control Panel
temperature and
                                                                                                                             Displays source of
temperature gradient                                                                                                         alarm to facilitate
control, which allow for       Power On/Off                                                                                  troubleshooting
customized treatment          Press and Hold
– maximizing humidity                                                                                                        Adjustable
delivered while                                                                                                              patient airway
minimizing circuit                                                                                                           temperature
condensation.

                                                                                                                             Temperature
                                                                                                                             Gradient Control
                             Mode Selection
                             NIV or Invasive

                                      Pause                                                                                  Accept

  CONCHATHERM NEPTUNE
  HEATED HUMIDIFICATION SYSTEM                                                            CONCHATHERM NEPTUNE
  ConchaTherm Neptune offers the utmost         nȟDesigned for invasive and noninvasive
  in simplicity, while providing the option       applications, including noninvasive     item                                        case
                                                                                          code     description                        quantity
  to make adjustments and customize               ventilation, Heated Humidified High
  settings in response to unique patient or       Flow Nasal Cannula Therapy                       ConchaTherm Neptune heated
                                                                                          425-00                                      1
  environmental challenges or in keeping          (HH-HFNCT) and Continuous Positive               humidifier
  with hospital protocols.                        Airway Pressure (CPAP)
                                                                                                   ConchaTherm Neptune right-
                                                nȟIntuitive user interface                395-90                                      1
                                                                                                   angle dual temperature probe
  nȟCan be safely used across the continuum     nȟHigh ventilator output mode
    of care, from neonates to adults              compensates for high outlet                      ConchaTherm Neptune straight
  nȟUses the safe, convenient Concha®-            temperatures and challenging            395-99   dual temperature probe             1
    Column and prefilled sterile water             modes of ventilation
                                                                                          386-81   Reservoir bracket                  1
    reservoir system                            nȟDisplays and regulates to the desired
  nȟCompatible with Hudson RCI heated-            patient airway temperature              425-99   Diagnostic probe kit               1
    wire breathing circuits
  nȟAdjustable temperature and temperature
    gradients to control circuit condensation

48
ACTIVE HUMIDIFICATION & BREATHING CIRCUITS
                                                                                COMFORT FLO® HUMIDIFICATION SYSTEM
                                                                                HIGH FLOW NASAL CANNULA THERAPY
                                                                                The Comfort Flo Humidification                   nȟUnique Comfort Flo Concha®-
                                                                                system allows for the safe and                    Column maintains constant
                                                                                effective delivery of heated,                     water level for maximum
                                                                                humidified oxygen therapy to                       humidification at all flows
                                                                                a broad range of patients. The                  nȟSterile column and prefilled
                                                                                disposable delivery system                        water reservoir with aseptic
                                                                                and line of specialty cannulas                    puncture spike connections
                                                                                allow flow rates ranging from                    nȟConchaTherm Neptune's
                                                                                1 to 40 lpm. For use with the                     adjustable airway temperature
                                                                                ConchaTherm® Neptune® heated                      and gradient control allows for
                                                                                humidifier.                                        customization of therapy to
                                                                                                                                  enhance patient comfort and
                                                                                nȟProvides continuous flow to                      minimize condensation
                                                                                  spontaneously breathing patients              nȟSoft, comfortable nasal cannula
                                                                                  neonate through adult                           sold separately

                                                                                COMFORT FLO HUMIDIFICATION SYSTEM

                                                                                 item code       description/size                                         case quantity

                                                                                 2410            Comfort Flo Humidification System*                        20

                                                                                                 Comfort Flo Humidification System†
                                                                                 2414            with remote temperature port extension                   20

                                                                                 2411-01         Nasal cannula – adult                                    25

                                                                                 2411-02         Nasal cannula – pediatric                                25

                                                                                 2411-03         Nasal cannula – infant                                   25

                                                                                 2411-04         Nasal cannula – premature                                25

                                                                                 381-50          1650-mL sterile water reservoir                          6
Diagram is representative of typical high flow oxygen therapy set up with the
ConchaTherm system. Some products shown are not manufactured by Teleflex.       *System includes circuit, column, supply tubing, 5-psi system pressure relief valve
                                                                                and tubing adapter. Water and nasal cannula sold separately.

                                                                                †System includes circuit with remote port, column, supply tubing,5-psi system pres-
                                                                                sure relief valve and tubing adapter. Water and nasal cannula sold separately.

                                                                                                                                                                          49