FOR RAC ING! #READY - Eurogripp
Page content transcription
If your browser does not render page correctly, please read the page content below
MAPLUS
FLUORINE EXPERTS

From the passion for skiing and the mastery of the fluorine
chemistry Maplus, a division specialized in ski wax and
technical accessories for ski preparation, was born in
1997.
Thanks to the synergies with the industrial chemical
research of Maflon SPA, a dynamic and innovative
company specialized in the production of high-tech
fluorinated products, owned by Mazza Holding of Castelli
Calepio (Bg), this industrial company, 100% Italian, in
just twenty years, braving more long-lived competitors
out, has managed to reach a leading position in high-level
competitions.

Since its debut in the cross-country World Championship
in Ramsau in 1998, with the novelty of a perfluorinated
liquid product, up to the successes of the Pyeongchang
Olympics in 2017 and Åre 2019, Maplus has become,
with its perfluorinated products, the reference in terms
of gliding and durability in the ski and snowboard World
Cups.                                                         GENERAL CATALOG 2020/21
We can declare with satisfaction that today Maplus waxes
are used in competition by all the National Teams and by
all the ski companies present in the World Cup!

And yet Maplus does not care only of athletes and their
results: the experience gained at the highest level has
allowed us to develop a complete line of wax ideal to
meet the needs of any skier and snowboarder, from the
freeride addicted to the beginner who wants an easy to
manage equipment, up to the needs of the professional
laboratories for the rentals.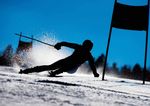 GENERAL CATALOG 2020/21

        NEW
        ECO-
        FLUORWAX*

        Respect for norms and the health of human beings and
        environmental have always been, and will continue to be,
        our priorities. In order to get our results in research and
        development of fluorinated products, we respect the most
        advanced rules in term of sustainable development.
        We have nevertheless invested the maximum of our
        energy and our efforts in finding new solutions and new
        products.

        Now we are able to guarantee, in light of the new
        regulations, the utmost respect for anti-pollution and
        environmental protection standards together with the
        high standards skiwaxes to which our customers have
        been accustomed to for years.

*In compliance with Regulation (EU) 2017-1000.

                                                 4                    5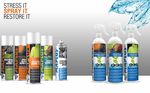 RACE LINE                                                                                                                                                                                                                                                  GENERAL CATALOG 2020/21

                                                                            PRODUCTS
                                                                                       XLS 4.0                                    SNOW TEMP: 		 0°/ - 6° C
                                      XLS                                              CODE:    MW0894N                           HUMIDITY:     50 / 100%

                                                                                                                         USE

                                                                                                                                                                                                      PRODUCTS
                                      EXTRA LONG LASTING SPEED                         SIZE :   50 ml
                                                                                                                                                                                                                 FP4 COLD
                                                                                                                                                                FP4                                              CODE:    MW0850N                            SNOW TEMP: 		 - 22°/ - 8° C

                                                                                                                                                                                                                                                    USE
                                      Liquid accelerator for competition. Use with any type of artificial snow and natural snow                                 PERFLUORINATED LIQUID WAX                        SIZE :   50 ml                              HUMIDITY:     30 / 70%
                                      from new moist to old transformed, icy and wet with temperatures from 0 ° to -6 °C and
                                      relative air humidity over 50%.
                                                                                                                                                                Fluorocarbon liquid wax for racing. Use for all type of snow with temperature from -22°C
                                                                                                                                                                to -8°C. Air humidity from 30% to 70%. Excellent as accelerant and corrector at the start
                                                                                                                                                                on fluorocarbon powder wax or on fluorinated paraffin. Recommended cold application
                                                                                                                                                                with merino wool rollers.

                                                                            PRODUCTS
                                                                                       XLS 6.0                                    SNOW TEMP: 		 - 6°/ - 12° C
                                      XLS                                              CODE:    MW0896N                           HUMIDITY:     50 / 100%

                                                                                                                         USE
                                      EXTRA LONG LASTING SPEED                         SIZE :   50 ml

                                      Liquid accelerator for competition. Use with any type of artificial snow and natural snow
                                      from powder to transformed compact and icy with temperatures from -6° to -12°C and
                                      relative air humidity over 50%.

                                                                                                                                                                                                      PRODUCTS
                                                                                                                                                                                                                 FP4 SUPERMED
                                                                                                                                                                FP4                                              CODE:    MW0853N                            SNOW TEMP: 		 - 16°/ - 2° C

                                                                                                                                                                                                                                                    USE
                                                                            PRODUCTS

                                                                                                                                                                PERFLUORINATED LIQUID WAX                        SIZE :   50 ml                              HUMIDITY:     40 / 80%
                                                                                       FP4 COLD                                   SNOW TEMP: 		 - 22°/ - 8° C
                                      FP4                                              CODE:    MW0840N                           HUMIDITY:     30 / 70%

                                                                                                                         USE
                                      PERFLUORINATED POWDER WAX                        SIZE :   30 gr                             APPLICATION: 160 °C           Fluorocarbon liquid wax for racing. Use for all type of snow with temperature from -16°C
                                                                                                                                                                to -2°C. Air humidity from 40% to 80%. Good also on icy hard snow in springtime condi-
                                                                                                                                                                tion. Excellent as accelerant and corrector at the start on fluorocarbon powder wax or on
                                      Fluorocarbon powder wax for racing. Use for all type of snow with temperature from                                        fluorinated paraffin. Recommended cold application with merino wool rollers.
                                      -22°C to -8°C. Air humidity from 30% to 70%. Recommended hot application with waxing
                                      iron at 160°C.
                                                                            PRODUCTS

                                                                                       FP4 SUPERMED                               SNOW TEMP: 		 - 16°/ - 2° C
                                      FP4                                              CODE:    MW0843N                           HUMIDITY:     40 / 80%
                                                                                                                         USE

                                                                                       SIZE :   30 gr

                                                                                                                                                                                                      PRODUCTS
                                      PERFLUORINATED POWDER WAX                                                                   APPLICATION: 160 °C
                                                                                                                                                                                                                 FP4 MED
                                                                                                                                                                FP4                                              CODE:    MW0851N                            SNOW TEMP: 		 - 9°/ - 2° C

                                                                                                                                                                                                                                                    USE
                                      Fluorocarbon powder wax for racing. Use for all type of snow with temperature from                                                                                         SIZE :   50 ml
                                                                                                                                                                PERFLUORINATED LIQUID WAX                                                                    HUMIDITY:     60 / 100%
                                      -16°C to -2°C. Air humidity from 40% to 80%. Good also on icy hard snow in springtime
                                      condition. Recommended hot application with waxing iron at 160°C.
                                                                                                                                                                Fluorocarbon liquid wax for racing. Use for all type of snow with temperature from -9°C
                                                                                                                                                                to -2°C. Air humidity from 60% to 100%. Excellent as accelerant and corrector at the start
                                                                                                                                                                on fluorocarbon powder wax or on fluorinated paraffin. Recommended cold application
                                                                            PRODUCTS

                                                                                                                                                                with merino wool rollers.
                                                                                       FP4 MED                                    SNOW TEMP: 		 - 9°/ - 2° C
                                      FP4                                              CODE:    MW0841N                           HUMIDITY:     60 / 100%
                                                                                                                         USE

                                      PERFLUORINATED POWDER WAX                        SIZE :   30 gr                             APPLICATION: 160 °C

                                      Fluorocarbon powder wax for racing. Use for all type of snow with temperature from
                                      -9°C to -2°C. Air humidity from 60% to 100%. Recommended hot application with wa-
                                      xing iron at 160°C.

                                                                                                                                                                                                      PRODUCTS
                                                                                                                                                                                                                 FP4 HOT
                                                                            PRODUCTS

                                                                                                                                                                FP4                                              CODE:    MW0852N                            SNOW TEMP: 		 - 3°/ 0° C
                                                                                       FP4 HOT

                                                                                                                                                                                                                                                    USE
                                                                                                                                  SNOW TEMP: 		 - 3°/ 0° C      PERFLUORINATED LIQUID WAX                        SIZE :   50 ml                              HUMIDITY:     60 / 100%
                                      FP4                                              CODE:    MW0842N                           HUMIDITY:     60 / 100%
                                                                                                                         USE

                                      PERFLUORINATED POWDER WAX                        SIZE :   30 gr                             APPLICATION: 160 °C
                                                                                                                                                                Fluorocarbon liquid wax for racing. Use for all type of snow with temperature from -3°C
                                                                                                                                                                to 0°C. Air humidity from 60% to 100%. Excellent as accelerant and corrector at the start
                                      Fluorocarbon powder wax for racing. Use for all type of snow with temperature from -3°C                                   on fluorocarbon powder wax or on fluorinated paraffin. Recommended cold application
                                      to 0°C. Air humidity from 60% to 100%. Recommended hot application with waxing iron                                       with merino wool rollers.
                                      at 160°C.

*In compliance with Regulation (EU) 2017-1000                                                                                                                                                                                                                    *In compliance with Regulation (EU) 2017-1000
                                                                                         8                                                                                                                         9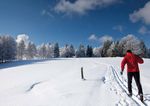 RACE LINE                                                                                                                                                                                                                                                                                  GENERAL CATALOG 2020/21

                                                                            PRODUCTS

                                                                                                                                                                                                                                         PRODUCTS
                                                                                          FP4 COLD                                                                                                                                                  HP3 GREEN POWDER
                                     FP4                                                  CODE:     MW0860N                       SNOW TEMP: 		 - 22°/ - 8° C                                                                                                                                SNOW TEMP: 		 - 30°/ - 10° C
                                                                                                                                                                                                  HP3

                                                                                                                           USE
                                                                                          SIZE :    20 gr                                                                                                                                           CODE:    MW0900N                         HUMIDITY:      50 / 90%

                                                                                                                                                                                                                                                                                      USE
                                     PERFLUORINATED SOLID WAX                                                                     HUMIDITY:     30 / 70%
                                                                                                                                                                                                  HIGH FLUORINATED PARAFFIN                         SIZE :   50 gr                           APPLICATION:		 160 °C

                                     Fluorocarbon solid wax for racing. Use for all type of snow with temperature from -22°C
                                     to -8°C. Air humidity from 30% to 70%. Excellent as accelerant and corrector at the start                                                                    High fluoro powder paraffin for racing use as final product or as a base before applying
                                     on fluorocarbon powder wax or on fluorinated paraffin. Recommended cold application                                                                          fluorocarbon waxes FP4. Use for snow from -30°C to -10°C. Air humidity from 50% to
                                     with polyester and merino wool rollers.                                                                                                                      90%. This paraffin can be used alone as above mentioned or as an hardener for the high
                                                                                                                                                                                                  fluorinated paraffins HP3 VIOLET and HP3 RED in case of abrasive new or conserved
                                                                                                                                                                                                  snow or mixed with artificial snow. Use hot application with the waxing iron at 160°C.

                                                                            PRODUCTS
                                                                                          FP4 SUPERMED
                                    FP4                                                   CODE:     MW0863N                       SNOW TEMP: 		 - 16°/ - 2° C

                                                                                                                           USE
                                    PERFLUORINATED SOLID WAX                              SIZE :    20 gr                         HUMIDITY:     40 / 80%                                                                                            HP3
                                                                                                                                                                                                                                                    HIGH FLUORINATED PARAFFIN

                                                                                                                                                                                                                                         PRODUCTS
                                    Fluorocarbon solid wax for racing. Use for all type of snow with temperature from -16°C
                                    to -2°C. Air humidity from 40% to 80%. Good also on icy hard snow in springtime con-
                                                                                                                                                                                                                                                    HP3 BLUE MOLY                            SNOW TEMP: 		 - 25°/ - 10° C
                                                                                                                                                                                                                                                    COLD ADDITIVE                            HUMIDITY:      50 / 90%

                                                                                                                                                                                                                                                                                      USE
                                    dition. Excellent as accelerant and corrector at the start on fluorocarbon powder wax or
                                                                                                                                                                                                                                                                                             APPLICATION:		 150° / 160 °C
                                    on fluorinated paraffin. Recommended cold application with polyester and merino wool
                                                                                                                                                                                                                                                    CODE:    MW0901MN - 50 g
                                    rollers.
                                                                                                                                                                                                                                                    CODE:    MW0911MN - 250 gr
                                                                                                                                                                                                                                                    CODE:    MW0921MN - 1 kg

                                                                                                                                                                         High fluoro solid paraffin with moly for racing use as final product or as a base before applying fluorocarbon waxes FP4. Use for old abrasive dry
                                                                                                                                                                         snow with temperature from -25°C to -10°C. Air humidity from 50% to 90%. Excellent during a long period without snow falling and with dirty snow.
                                                                               PRODUCTS

                                                                                           FP4 MED                                                                       This paraffin can be also used as a moly hardener for HP3 VIOLET and HP3 RED in case of old, abrasive, windy and dirty snow, both natural and
                                      FP4                                                  CODE:    MW0861N                        SNOW TEMP: 		 - 9°/ - 2° C            artificial. Use hot application with the waxing iron at 150°/160°C.

                                                                                                                            USE
                                      PERFLUORINATED SOLID WAX                             SIZE :   20 gr                          HUMIDITY:     60 / 100%

                                      Fluorocarbon solid wax for racing. Use for all type of snow with temperature from -9°C
                                      to -2°C. Air humidity from 60% to 100%. Excellent as accelerant and corrector at the start
                                      on fluorocarbon powder wax or on fluorinated paraffin. Recommended cold application
                                      with polyester and merino wool rollers.                                                                                                                                                                       HP3
                                                                                                                                                                                                                                                    HIGH FLUORINATED PARAFFIN

                                                                                                                                                                                                                                         PRODUCTS
                                                                                                                                                                                                                                                    HP3 VIOLET                               SNOW TEMP: 		 - 12°/ - 6° C
                                                                                                                                                                                                                                                                                             HUMIDITY:      60 / 100%

                                                                                                                                                                                                                                                                                      USE
                                                                                                                                                                                                                                                                                             APPLICATION:		 140° / 150 °C
                                                                               PRODUCTS

                                                                                                                                                                                                                                                    CODE:    MW0902N - 50 gr
                                                                                           FP4 HOT                                                                                                                                                  CODE:    MW0912N - 250 gr
                                      FP4                                                  CODE:    MW0862N                        SNOW TEMP: 		 - 3°/ 0° C                                                                                         CODE:    MW0922N - 1 kg
                                                                                                                            USE

                                      PERFLUORINATED SOLID WAX                             SIZE :   20 gr                          HUMIDITY:     60 / 100%
                                                                                                                                                                         High fluoro solid paraffin for racing use as final product or as a base before applying fluorocarbon waxes FP4. Use for all type of snow with tempe-
                                      Fluorocarbon solid wax for racing. Use for all type of snow with temperature from -3°C                                             rature from -12°C to -6°C. Air humidity from 60% to 100%. In case of new or conserved abrasive snow and artificial snow, mix HP3 VIOLET with
                                      to 0°C. Air humidity from 60% to 100%. Excellent as accelerant and corrector at the start                                          HP3 GREEN or LP2 GREEN if the humidity is lower. Use hot application with the waxing iron at 140°/150°C.
                                      on fluorocarbon powder wax or on fluorinated paraffin. Recommended cold application
                                      with polyester and merino wool rollers.

                                                                                                                                                                                                                                                    HP3
                                      FLASH                                                                                                                                                                                                         HIGH FLUORINATED PARAFFIN
                                                                               PRODUCTS

                                      FLUORINATED                                          YELLOW FLASH

                                                                                                                                                                                                                                         PRODUCTS
                                      LIQUID POLYMER                                       CODE:     MW0662N                       SNOW TEMP: 		 – 3°/ 0° C                                                                                                                                  SNOW TEMP: 		 - 7 °/ - 3° C
                                                                                                                                                                                                                                                    HP3 RED
                                                                                                                            USE

                                      HIGH SPEED ACCELERATOR                               SIZE :    50 ml                         HUMIDITY:     60 / 100%                                                                                                                                   HUMIDITY:      60 / 100%

                                                                                                                                                                                                                                                                                      USE
                                                                                                                                                                                                                                                                                             APPLICATION:		 130° / 140 °C
                                      Fluorinated liquid polymer for racing. Use for wet, water-ice and icy snow from -3° to 0°C with completely transformed snow                                                                                   CODE:    MW0903N - 50 gr
                                      crystal with medium and big grain. It works great from hard coarse snow to wet snow and in all intermediate conditions                                                                                        CODE:    MW0913N - 250 gr
                                      while step by step the sun melts the snow. The Yellow Flash is also the best in raining conditions but only if it's raining over                                                                              CODE:    MW0923N - 1 kg
                                      completely transformed snow as above mentioned. If it's snowing with new big moist and wet flakes together with raining
                                      on new moist and polish snow, Yellow Flash does not work. It needs at least one day of snow transformation then it works           High fluoro solid paraffin for racing use as final product or as a base before applying fluorocarbon waxes FP4. Use for all type of snow with tempe-
                                      greatly. Air humidity from 60% to 100%. Excellent as accelerant and corrector at the start on fluorocarbon powder waxes or         rature from -7°C to -3°C. Air humidity from 60% to 100%. In case of new or conserved abrasive snow, artificial snow and springtime icy snow, mix
                                      on fluorinated paraffins. Recommended cold application with the felt cap-applicator.                                               HP3 RED with HP3 GREEN or LP2 GREEN if the humidity is lower. Use hot application with the waxing iron at 130°/140°C.

*In compliance with Regulation (EU) 2017-1000                                                                                                                                                                                                                                                    *In compliance with Regulation (EU) 2017-1000
                                      .
                                                                                            10                                                                                                                                                       11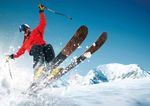 RACE LINE                                                                                                                                                                                                                                                                         GENERAL CATALOG 2020/21

                                                                           HP3

                                                                                                                                                                                                                                 PRODUCTS
                                                                           HIGH FLUORINATED PARAFFIN
                                                                                                                                                                                                                                             LP2 GREEN POWDER                      SNOW TEMP: 		 - 30°/ - 10° C

                                                                PRODUCTS
                                                                           HP3 YELLOW 1                                                                                                  LP2                                                 CODE:     MW0950N                     HUMIDITY:      20 / 60%

                                                                                                                                                                                                                                                                            USE
                                                                                                                   SNOW TEMP: 		 - 4°/ 0° C
                                                                                                                   HUMIDITY:      60 / 100%                                              MEDIUM FLUORINATED PARAFFIN                         SIZE :    100 gr                      APPLICATION:		 160 °C

                                                                                                             USE
                                                                                                                   APPLICATION:		 110° / 120 °C
                                                                           CODE:   MW0904N - 50 gr                                                                                       Fluorinated powder paraffin for racing use as final product or as a base before applying fluorocarbon waxes FP4. Use for
                                                                           CODE:   MW0914N - 250 gr                                                                                      fine-abrasive snow from -30°C to -10°C. Air humidity from 20% to 60%. This paraffin can be also used as an hardener
                                                                           CODE:   MW0924N - 1 kg
                                                                                                                                                                                         for paraffins LP2 VIOLET and LP2 RED or HP3 VIOLET and HP3 RED in case of new or conserved abrasive snow and
  High fluoro solid paraffin for racing use as final product or as a base before applying fluorocarbon waxes FP4. Use for new moist not wet snow with                                    mixed with artificial snow. Use hot application with the waxing iron at 160°C.
  temperature from -4°C to 0°C. Air humidity from 60% to 100%. Is the only choice with polish and sticky snow. Use hot application with the waxing iron
  at 110°/120°C.

                                                                           HP3
                                                                           HIGH FLUORINATED PARAFFIN                                                                                                                                        LP2
                                                                PRODUCTS                                                                                                                                                                    MEDIUM FLUORINATED PARAFFIN
                                                                           HP3 YELLOW 2                            SNOW TEMP: 		 - 5°/ - 1° C

                                                                                                                                                                                                                             PRODUCTS
                                                                                                                   HUMIDITY:      60 / 100%
                                                                                                                                                                                                                                            LP2 BLUE

                                                                                                             USE
                                                                                                                   APPLICATION:		 120° / 130 °C                                                                                                                                   SNOW TEMP: 		 - 25°/ - 10° C
                                                                           CODE:   MW0905N - 50 gr                                                                                                                                                                                HUMIDITY:      20 / 60%

                                                                                                                                                                                                                                                                           USE
                                                                           CODE:   MW0915N - 250 gr                                                                                                                                                                               APPLICATION:		 150° / 160 °C
                                                                           CODE:   MW0925N - 1 kg                                                                                                                                           CODE:     MW0951N - 100 gr
                                                                                                                                                                                                                                            CODE:     MW0961N - 250 gr
 High fluoro solid paraffin for racing use as final product or as a base before applying fluorocarbon waxes FP4. Use for transformed snow, not wet and                                                                                      CODE:     MW0971N - 1 kg
 springtime icy, with temperature from -5°C to -1°C. Air humidity from 60% to 100%. Use hot application with the waxing iron at 120°/130°C.
                                                                                                                                                             Fluorinated solid paraffin for racing use as final product or as a base before applying fluorocarbon waxes FP4. Use for old transformed snow, with
                                                                                                                                                             temperature from -25°C to -10°C. Air humidity from 20% to 60%. Excellent during a long period without snow falling. Use hot application with the
                                                                                                                                                             waxing iron at 150°/160°C.
                                                                           HP3
                                                                           HIGH FLUORINATED PARAFFIN
                                                                PRODUCTS

                                                                           HP3 ORANGE 1                            SNOW TEMP: 		 - 4°/ 0° C
                                                                                                                   HUMIDITY:      60 / 100%
                                                                                                             USE

                                                                                                                   APPLICATION:		 120° / 130 °C
                                                                           CODE:   MW0906N - 50 gr
                                                                           CODE:   MW0916N - 250 gr                                                                                                                                         LP2
                                                                           CODE:   MW0926N - 1 kg                                                                                                                                           MEDIUM FLUORINATED PARAFFIN

                                                                                                                                                                                                                             PRODUCTS
 High fluoro solid paraffin for racing use as final product or as a base before applying fluorocarbon waxes FP4. Use for springtime icy and grainy snow,
 but little wet, with temperature from -4°C to 0°C. Air humidity from 60% to 100%. Use hot application with the waxing iron at 120°/130°C.
                                                                                                                                                                                                                                            LP2 VIOLET                            SNOW TEMP: 		 - 12°/ - 6° C
                                                                                                                                                                                                                                                                                  HUMIDITY:      20 / 60%

                                                                                                                                                                                                                                                                           USE
                                                                                                                                                                                                                                                                                  APPLICATION:		 140° / 150 °C
                                                                           HP3                                                                                                                                                              CODE:     MW0952N - 100 gr
                                                                           HIGH FLUORINATED PARAFFIN                                                                                                                                        CODE:     MW0962N - 250 gr
                                                                                                                                                                                                                                            CODE:     MW0972N - 1 kg
                                                                PRODUCTS

                                                                           HP3 ORANGE 2                            SNOW TEMP: 		 - 3°/ 0° C                  Fluorinated solid paraffin for racing use as final product or as a base before applying fluorocarbon waxes FP4. Use for all type of snow with tempe-
                                                                                                                   HUMIDITY:      60 / 100%
                                                                                                             USE

                                                                                                                                                             rature from -12°C to -6°C. Air humidity from 20% to 60%. In case of new or conserved abrasive snow and artificial snow, mix LP2 VIOLET with LP2
                                                                                                                   APPLICATION:		 100° / 110 °C
                                                                           CODE:   MW0907N - 50 gr                                                           GREEN. Use hot application with the waxing iron at 140°/150°C.
                                                                           CODE:   MW0917N - 250 gr
                                                                           CODE:   MW0927N - 1 kg
 High fluoro solid paraffin for racing use as final product or as a base before applying fluorocarbon waxes FP4. Use for clean wet snow, with temperature
 from -3°C to 0°C. and rainy conditions. Air humidity from 60% to 100%. Use hot application with the waxing iron at 100°/110°C.

                                                                                                                                                                                                                                            LP2
                                                                           HP3                                                                                                                                                              MEDIUM FLUORINATED PARAFFIN

                                                                                                                                                                                                                             PRODUCTS
                                                                           HIGH FLUORINATED PARAFFIN
                                                                PRODUCTS

                                                                                                                   SNOW TEMP: 		 - 3°/ 0° C                                                                                                 LP2 RED                               SNOW TEMP: 		 - 7°/ - 3° C
                                                                           HP3 ORANGE 2 MOLY                       HUMIDITY:      60 / 100%                                                                                                                                       HUMIDITY:      30 / 60%

                                                                                                                                                                                                                                                                           USE
                                                                                                             USE

                                                                           HOT ADDITIVE                            APPLICATION:		 100° / 110 °C                                                                                                                                   APPLICATION:		 130° / 140 °C
                                                                                                                                                                                                                                            CODE:     MW0953N - 100 gr
                                                                           CODE:   MW0907MN - 50 gr                                                                                                                                         CODE:     MW0963N - 250 gr
                                                                           CODE:   MW0917MN - 250 gr                                                                                                                                        CODE:     MW0973N - 1 kg
                                                                           CODE:   MW0927MN - 1 kg
 High fluoro solid paraffin with moly for racing use as final product or as a base before applying fluorocarbon waxes FP4. Use for wet snow and dirty       Fluorinated solid paraffin for racing use as final product or as a base before applying fluorocarbon waxes FP4. Use for all type of snow with tempe-
 snow from -3°C to 0°C. and rainy conditions. Air humidity from 60% to 100%.This paraffin can be used as a moly additive for HP3 RED, YELLOW 2, and         rature from -7°C to -3°C. Air humidity from 30% to 60%. In case of new or conserved abrasive snow, artificial snow and springtime icy snow, mix
 ORANGE 1 in case of old dirty snow, both natural and artificial. Use hot application with the waxing iron at 100°/110°C.                                   LP2 RED with LP2 GREEN. Use hot application with the waxing iron at 130°/140°C.
*In compliance with Regulation (EU) 2017-1000                                                                                                                                                                                                                                           *In compliance with Regulation (EU) 2017-1000
                                                                             12                                                                                                                                                               13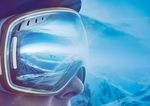 RACE LINE                                                                                                                                                                                                                                                                            GENERAL CATALOG 2020/21

                                                                                                                                                                                                                                           RACING
                                                                                                                                                                                                                                           BASE PARAFFIN

                                                                                                                                                                                                                            PRODUCTS
                                                                             LP2                                                                                                                                                           ARCTIC BASE
                                                                             MEDIUM FLUORINATED PARAFFIN                                                                                                                                                                             SNOW TEMP: 		 - 30°/ - 10° C

                                                                                                                                                                                                                                                                          USE
                                                                                                                                                                                                                                                                                     APPLICATION:		 160 °C

                                                                  PRODUCTS
                                                                             LP2 YELLOW                                   SNOW TEMP: 		 - 5°/ - 1° C                                                                                       CODE:
                                                                                                                                                                                                                                           CODE:
                                                                                                                                                                                                                                                    MW1000 - POWDER - 100 gr
                                                                                                                                                                                                                                                    MW0810 - 250 gr
                                                                                                                          HUMIDITY:      30 / 60%

                                                                                                                    USE
                                                                                                                          APPLICATION:		 110° / 120 °C                                                                                     CODE:    MW0820 - 1 kg
                                                                             CODE:   MW0954N - 100 gr
                                                                             CODE:   MW0964N - 250 gr
                                                                             CODE:   MW0974N - 1 kg

 Fluorinated solid paraffin for racing use as final product or as a base before applying fluorocarbon waxes FP4. Use for all type of snow, not wet, with   Powder and solid paraffin for training use and racing. Use for new, fine, abrasive snow with temperature from -30°C to -10°C. In case of very abrasive
 temperature from -5°C to -1°C. Air humidity from 30% to 60%. Use hot application with the waxing iron at 110°/120°C.                                      old icy snow (spring snow and glacier snow), this paraffin can be used over the fluorocarbon waxes FP4 to increase their long lasting. The final result
                                                                                                                                                           will be a lower hydrophobia. It can also be used as universal hardener to protect the polyethylene base along the steel edges foils in case of natural
                                                                                                                                                           or artificial very abrasive snow. Use hot application with the waxing iron at 160°C.

                                                                             LP2                                                                                                                                                            RACING
                                                                             MEDIUM FLUORINATED PARAFFIN                                                                                                                                    BASE PARAFFIN

                                                                                                                                                                                                                                PRODUCTS
                                                                  PRODUCTS

                                                                             LP2 ORANGE                                   SNOW TEMP: 		 - 4°/ 0° C                                                                                          MED BASE
                                                                                                                          HUMIDITY:      30 / 60%                                                                                                                                     SNOW TEMP: 		 - 10°/ - 5° C

                                                                                                                                                                                                                                                                               USE
                                                                                                                    USE
                                                                                                                          APPLICATION:		 100° / 110 °C                                                                                                                                APPLICATION:		 130° / 140 °C
                                                                             CODE:   MW0955N - 100 gr                                                                                                                                       CODE:    MW0870 - 250 gr
                                                                             CODE:   MW0965N - 250 gr                                                                                                                                       CODE:    MW0875 - 1 kg
                                                                             CODE:   MW0975N - 1 kg

 Fluorinated solid paraffin for racing use as final product or as a base before applying fluorocarbon waxes FP4. Use for all type of wet snow with
 temperature from -4°C to 0°C and rainy conditions. Air humidity from 30% to 60%. Use hot application with the waxing iron at 100°/110°C.
                                                                                                                                                            Solid base paraffin for any type of snow with temperature from -10°C to -5°C. It's an excellent product for the protection of racing ski bases and it
                                                                                                                                                            can be used as universal training and testing base. Use hot application with the waxing iron at 130°/140°C.

   CLEANER LINE                                                                                                                                                                                                                             RACING
                                                                                                                                                                                                                                            BASE PARAFFIN
                                                                                                         CLEANER

                                                                                                                                                                                                                                PRODUCTS
                                                                                                                                                                                                                                            SOFT BASE
                                                                                                                                                                                                                                                                                      SNOW TEMP: 		 - 5°/ 0° C

                                                                                                                                                                                                                                                                               USE
                                                                                                         FLUORCLEAN
                                                                                              PRODUCTS

                                                                                                                                                                                                                                                                                      APPLICATION:		 120° / 130 °C
                                                                                                                                                                                                                                            CODE:    MW0871 - 250 gr
                                                                                                         CODE:     MW0750N - 150 ml -SPRAY                                                                                                  CODE:    MW0876 - 1 kg
                                                                                                         CODE:     MW0751N - 0,5 lt - LIQUID
                                                                                                         CODE:     MW0752N - 1 lt - LIQUID

                                                                                                         Liquid cleaner to remove residuals of any type
                                                                                                         of perfluorinated wax and the dirt collected       Solid base paraffin for any type of snow with temperature from -5°C to 0°C. It's an excellent product for the saturation and the protection of racing
                                                                                                         during activity.                                   ski bases and it can be used as universal training and testing base. It has a melting point of 60°C so it's the best product for the hot saturation of
                                                                                                                                                            polyethylene ski bases with the thermo-box or the thermo-cover. Use hot application with the waxing iron at 120°/130°C.

                                                                                                                                                                                                                                            RACING
                                                                                                                                                                                                                                            BASE PARAFFIN
                                                                                                         CLEANER

                                                                                                                                                                                                                                PRODUCTS
                                                                                                                                                                                                                                            XSOFT BASE
                                                                                                                                                                                                                                                                                      SNOW TEMP: 		 - 2°/ 0° C

                                                                                                                                                                                                                                                                               USE
                                                                  PRODUCTS

                                                                                                         CLEAN                                                                                                                                                                        APPLICATION:		 110° / 120 °C
                                                                                              PRODUCTS

                                                                                                                                                                                                                                            CODE:    MW0873 - 250 gr
                                                                                                         CODE:     MW0755 - 150 ml - SPRAY                                                                                                  CODE:    MW0878 - 1 kg
                                                                                                         CODE:     MW0756 - 0,5 lt - LIQUID
                                                                                                         CODE:     MW0757 - 1 lt - LIQUID
                                                                                                         CODE:     MW0758 - 4,9 lt - LIQUID

                                                                                                                                                            Solid base paraffin for any type of snow with temperature from -2°C to 0°C. It's an excellent product for the saturation and the protection of racing
                                                                                                         Liquid cleaner to remove residuals of any type
                                                                                                                                                            ski bases. It has a melting point of 48°C so it's a very good product for the hot saturation of polyethylene ski bases with the thermo-box or the
                                                                                                         of paraffin (fluorinated paraffin included) and
                                                                                                                                                            thermo-cover. Use hot application with the waxing iron at 110°/120°C.
                                                                                                         the dirt collected during activity.
*In compliance with Regulation (EU) 2017-1000
                                                                               14                                                                                                                                                            15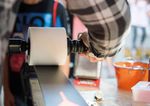 SPORT LINE                                                                                                                                                                                                                                                                           GENERAL CATALOG 2020/21

                                                                             LP15                                                                                                                                                       BP10
                                                                             LOW FLUORINATED PARAFFIN                                                                                                                                   HYDRO CARBON PARAFFIN

                                                                                                                                                                                                                             PRODUCTS
                                                                  PRODUCTS
                                                                             LP15 VIOLET                               AIR TEMP: 		 - 19°/ - 9° C                                                                                       BP10 VIOLET                              AIR TEMP: 		 - 19°/ - 9° C
                                                                                                                       HUMIDITY:      > 50 %                                                                                                                                     HUMIDITY:      < 50 %

                                                                                                                                                                                                                                                                           USE
                                                                                                                 USE
                                                                                                                       APPLICATION:		 140° / 150 °C                                                                                                                              APPLICATION:		 140° / 150 °C
                                                                             CODE:   MW0400N - 100 gr                                                                                                                                   CODE:    MW0300 - 100 gr
                                                                             CODE:   MW0410N - 250 gr                                                                                                                                   CODE:    MW0310 - 250 gr
                                                                             CODE:   MW0420N - 1 kg                                                                                                                                     CODE:    MW0320 - 1 kg

 Low fluoro solid paraffin for training use and leisure. Use for all type of snow, with temperature from -19°C to -9°C. Performancing use with air          Solid paraffin for training use and leisure. Use for all type of snow, not wet, with temperature from -19°C to -9°C. Performancing use with air humi-
 humidity > 50%. Use hot application with the waxing iron at 140°/150°C.                                                                                    dity < 50%. Use hot application with the waxing iron at 140°/150°C.

                                                                             LP15                                                                                                                                                       BP10
                                                                             LOW FLUORINATED PARAFFIN                                                                                                                                   HYDRO CARBON PARAFFIN
                                                                  PRODUCTS

                                                                                                                                                                                                                             PRODUCTS
                                                                             LP15 RED                                  AIR TEMP: 		 - 9°/ - 3° C                                                                                        BP10 RED                                 AIR TEMP: 		 - 9°/ - 3° C
                                                                                                                       HUMIDITY:      > 50 %                                                                                                                                     HUMIDITY:      < 50 %

                                                                                                                 USE

                                                                                                                                                                                                                                                                           USE
                                                                                                                       APPLICATION:		 130° / 140 °C                                                                                                                              APPLICATION:		 130° / 140 °C
                                                                             CODE:   MW0401N - 100 gr                                                                                                                                   CODE:    MW0301 - 100 gr
                                                                             CODE:   MW0411N - 250 gr                                                                                                                                   CODE:    MW0311 - 250 gr
                                                                             CODE:   MW0421N - 1 kg                                                                                                                                     CODE:    MW0321 - 1 kg

 Low fluoro solid paraffin for training use and leisure. Use for all type of snow, not wet, with temperature from -9°C to -3°C. It's an excellent product   Solid paraffin for training use and leisure. Use for all type of snow, not wet, with temperature from -9°C to -3°C. It's an excellent product for the
 for the protection of ski bases and it can be used as universal racing and training base. Performancing use with air humidity > 50%. Use hot appli-        protection of ski bases and it can be used as universal racing and training base. Performancing use with air humidity < 50%. Use hot application
 cation with the waxing iron at 130°/140°C.                                                                                                                 with the waxing iron at 130°/140°C.

                                                                             LP15                                                                                                                                                       BP10
                                                                             LOW FLUORINATED PARAFFIN                                                                                                                                   HYDRO CARBON PARAFFIN
                                                                  PRODUCTS

                                                                                                                                                                                                                             PRODUCTS
                                                                             LP15 YELLOW                               AIR TEMP: 		 - 3°/ + 9° C                                                                                        BP10 YELLOW                              AIR TEMP: 		 - 3°/ + 9° C
                                                                                                                       HUMIDITY:      > 50 %                                                                                                                                     HUMIDITY:      < 50 %
                                                                                                                 USE

                                                                                                                                                                                                                                                                           USE
                                                                                                                       APPLICATION:		 120° / 130 °C                                                                                                                              APPLICATION:		 120° / 130 °C
                                                                             CODE:   MW0402N - 100 gr                                                                                                                                   CODE:    MW0302 - 100 gr
                                                                             CODE:   MW0412N - 250 gr                                                                                                                                   CODE:    MW0312 - 250 gr
                                                                             CODE:   MW0422N - 1 kg                                                                                                                                     CODE:    MW0322 - 1 kg

 Low fluoro solid paraffin for training use and leisure. Use for all type of snow, not wet, with temperature from -3°C to +9°C. Performancing use with      Solid paraffin for training use and leisure. Use for all type of snow, not wet, with temperature from -3°C to +9°C. Performancing use with air humidity
 air humidity > 50%. Use hot application with the waxing iron at 120°/130°C.                                                                                < 50%. Use hot application with the waxing iron at 120°/130°C.

*In compliance with Regulation (EU) 2017-1000
                                                                               18                                                                                                                                                           19
GENERAL CATALOG 2020/21

            PER
            ALPINE/NORDIC/SNOWBOARD

            FOR

      WAX
     SKI
            MAN
            CE                    LINE

20             21
PERFORMANCE LINE                                                                                                                                                                                                                                                 GENERAL CATALOG 2020/21
                                                           LIQUID SKIWAX                                                                                                                   LIQUID SKIWAX
                                                           HIGH FLUORINATED PARAFFIN                                                                                                       GLIDING LIQUID KIT

                                                PRODUCTS
                                                           HP3 COLD                           HP3 MED                                HP3 HOT

                                                                                                                                                                                PRODUCTS
                                                           CODE:    MW0930N - 75 ml           CODE:    MW0931N - 75 ml               CODE:      MW0932N - 75 ml
                                                           CODE:    MW0940N - 0,5 lt          CODE:    MW0941N - 0,5 lt              CODE:      MW0942N - 0,5 lt                           BP1 KIT 3 x 75 ml
                                                                                                                                                                                           CODE:      MW0839

                                                           SNOW TEMP:       - 22°/ - 8° C      SNOW TEMP: 		 - 9°/ - 2° C            SNOW TEMP:          - 3°/ 0° C                        Liquid paraffin for training use and leisure.

                                                USE
                                                           HUMIDITY:          60/100%          HUMIDITY:     60/100%                 HUMIDITY:             60/100%
                                                                                                                                                                                           BP1 COLD        Use for any type of snow from -22°C to -8°C. Racing use with air humidity < 40%..
                                                       High fluorinated liquid paraffin for racing use as final product or as a base before applying fluorocarbon                          BP1 MED         Use for any type of snow from -9°C to -2°C. Racing use with air humidity < 40%.
                                                       waxes FP4.                                                                                                                          		              It can be used as universal training product.
                                                                                                                                                                                           BP1 HOT         Use for any type of snow from -3°C to 0°C. Racing use with air humidity < 40%.
                                                       HP3 COLD        Use for any type of snow from -22°C to -8°C. Air humidity from 60% to 100%.
                                                       HP3 MED         Use for any type of snow from -9°C to -2°C. Air humidity from 60% to 100%                                           Use cold application with manual cork and manual brush.
                                                       HP3 HOT         Use for any type of snow from -3°C to 0°C. Air humidity from 60% to 100%.

                                                       Use cold application with manual cork and manual brush.

                                                           LIQUID SKIWAX                                                                                                BP1 COLD KIT                                                                           BP1 MED KIT
                                                                                                                                                                        CODE:      MW0201                                                                      CODE:      MW0202
                                                           FLUORINATED PARAFFIN
                                                PRODUCTS

                                                                                                                                                                        SNOW TEMP: 		 - 22°/ - 8° C
                                                           LP2 COLD                           LP2 MED                                LP2 HOT                            HUMIDITY:     < 40%
                                                                                                                                                                                                                                                               SNOW TEMP: 		 - 9°/ - 2° C
                                                                                                                                                                                                                                                               HUMIDITY:     < 40%
                                                           CODE:    MW0980N - 75 ml           CODE:    MW0981N - 75 ml               CODE:      MW0982N - 75 ml
                                                           CODE:    MW0983N - 150 ml          CODE:    MW0984N - 150 ml              CODE:      MW0985N - 150 ml
                                                           CODE:    MW0986N - 0,5 lt          CODE:    MW0987N - 0,5 lt              CODE:      MW0988N - 0,5 lt

                                                           SNOW TEMP:       - 22°/ - 8° C      SNOW TEMP: 		 - 9°/ - 2° C            SNOW TEMP:          - 3°/ - 0° C   • Kit with MTO111                                                                      • Kit with MTO111
                                                USE

                                                           HUMIDITY:           30/60%          HUMIDITY:     30/60%                  HUMIDITY:             30/60%        (cork/nylon brush)                                                                     (cork/nylon brush)

                                                       Fluorinated liquid paraffin for racing use as final product or as a base before applying fluorocarbon waxes
                                                       FP4.
                                                                                                                                                                        BP1 HOT KIT                                                                            UNIVERSAL FLUORO
                                                       LP2 COLD        Use for any type of snow from -22°C to -8°C. Air humidity from 30% to 60%.                       CODE:       MW0203                                                                     CODE:      MW0200N
                                                       LP2 MED         Use for any type of snow from -9°C to -2°C. Air humidity from 30% to 60%.
                                                       LP2 HOT         Use for any type of snow from -3°C to 0°C. Air humidity from 30% to 60%.
                                                                                                                                                                        SNOW TEMP: 		 - 3°/ 0° C
                                                                                                                                                                        HUMIDITY:     < 40%
                                                       Use cold application with manual cork and manual brush.

                                                           LIQUID SKIWAX
                                                           HYDROCARBON PARAFFIN
                                                PRODUCTS

                                                                                                                                                                        • Kit with MTO111                                                                      • Kit with MTO111
                                                           BP1 COLD                           BP1 MED                                 BP1 HOT                            (cork/nylon brush)                                                                     (cork/nylon brush)

                                                           CODE:     MW0830 - 75 ml           CODE:     MW0831 - 75 ml                CODE:     MW0832 - 75 ml
                                                           CODE:     MW0833 - 150 ml          CODE:     MW0834 - 150 ml               CODE:     MW0835 - 150 ml
                                                           CODE:     MW0836 - 0,5 lt          CODE:     MW0837 - 0,5 lt               CODE:     MW0838 - 0,5 lt                                                        SKIN & GLIDE TOP KIT
                                                                                                                                                                                                                       CODE:      MW0206
                                                                                                                                                                                                                       Kit with:
                                                                                                                                                                                                                       MW0830 (BP1 Cold 75 ml) Snow Temp. -22°C to -8°C. Air humidity < 40%.
                                                           SNOW TEMP:       - 22°/ - 8° C      SNOW TEMP: 		 - 9°/ - 2° C             SNOW TEMP: 		 - 3°/ 0° C                                                         MW0831 (BP1 Med 75 ml) Snow Temp. - 9°C to -2°C. Air humidity < 40%.
                                                USE

                                                           HUMIDITY:           < 40%           HUMIDITY:     < 40%                    HUMIDITY:     < 40%                                                              MW0832 (BP1 Hot 75 ml) Snow Temp. - 3°C to 0°C. Air humidity < 40%.
                                                                                                                                                                                                                       MW0755 (Clean 150 ml)
                                                                                                                                                                                                                       MTO900 (Fiberlene tape)
                                                       Liquid paraffin for training use and leisure.
                                                                                                                                                                                                                       MTO111 (cork/nylon brush)
                                                       BP1 COLD        Use for any type of snow from -22°C to -8°C. Racing use with air humidity < 40%.                                                                High quality universal liquid paraffin for training, sporting use and leisure.
                                                       BP1 MED         Use for any type of snow from -9°C to -2°C. Racing use with air humidity < 40%.                                                                 Thanks to the different wax versions included in this kit, it can be used for all
                                                                       It can be used as universal training product.                                                                                                   type of snow. The product has a felt cap applicator to allow a quick waxing
                                                       BP1 HOT         Use for any type of snow from -3°C to 0°C. Racing use with air humidity < 40%.                                                                  "last minute" operation with great gliding and long lasting, on ski sole and
                                                                                                                                                                                                                       even on skin skis. Otherwise the useful cork/nylon brush let allows to have a
                                                       Use cold application with manual cork and manual brush.                                                                                                         professional gliding result.

*In compliance with Regulation (EU) 2017-1000                                                                                                                                                                                                                          *In compliance with Regulation (EU) 2017-1000
                                                                                  22                                                                                                                                 23
GENERAL CATALOG 2020/21

       SU
       ALPINE/NORDIC/SNOWBOARD
                                               UNIVERSAL FLUORO
                                               SUPER GLIDE WAX
                                               DISPLAY BOX LIQUID

                                    PRODUCTS
                                               CODE:     MW0718N
                                               SIZE :    12 pz x 75 ml

                                                                                      USE
                                                                                            SNOW TEMP: 		 - 15°/ 0° C
                                               High quality universal liquid paraffin for sporting use and leisure. Use for all type of snow. The
                                               product has a felt cap applicator to allow a quick waxing "last minute" operation with great gliding

       PER
                                               and long lasting.
 WAX
SKI

       GLI
                                               UNIVERSAL FLUORO
                                               SUPER GLIDE WAX
                                               DISPLAY BOX CREAM

                                    PRODUCTS
                                               CODE:     MW0724N
                                               SIZE :    12 pz x 75 ml

                                                                                      USE
                                                                                            SNOW TEMP: 		 - 15°/ 0° C
                                               High quality universal low fluoro glide wax. Ideal for sporting and leisure in all conditions. Quick
                                               application with the sponge-cap included by rubbing and pressing. Then for best results polish the
                                               base with a horsehair or nylon brush.

       DE
                                               UNIVERSAL FLUORO
                                               SUPER GLIDE WAX
                                               CREAM

                                    PRODUCTS
                                               CODE:     MW0722N

                             LINE
                                               SIZE :    250 ml

                                                                                      USE
                                                                                            SNOW TEMP: 		 - 15°/ 0° C

       WAX
                                               High quality universal low fluoro glide wax. Ideal for sporting and leisure in all conditions. Quick
                                               application with the sponge included by rubbing and pressing. Then for best results polish the base
                                               with a horsehair or nylon brush.

                                               UNIVERSAL FLUORO
                                               SUPER GLIDE WAX
                                               SOLID

                                    PRODUCTS
                                               CODE:     MW0728N
                                               SIZE :    100 gr                             SNOW TEMP: 		 - 15°/ 0° C

                                                                                      USE
                                                                                            APPLICATION:		 130° / 140 °C
                                               Universal all temperature high quality paraffin glide wax for sporting and leisure in all conditions.
                                               Use hot application with the waxing iron at 130°/140°C. Also ideal for rub-on and go application!

                                                                                                                  *In compliance with Regulation (EU) 2017-1000
             24                                                  25
GENERAL CATALOG 2020/21

            UNI
            ALPINE/NORDIC/SNOWBOARD

            VER

      WAX
     SKI
            SAL
            WAX
             LINE
26             27
UNIVERSAL LINE                                                                                                                                                                                                                                                        GENERAL CATALOG 2020/21

                                                                                                                                                                                                      UNIVERSAL BACKSHOP                                 UNIVERSAL BACKSHOP
                                                                                                                                                                                                      GRANULAR AND SOLID WAX                             GRANULAR AND SOLID WAX
                                                                                                                                                                                                      COLD                                               HOT

                                                                                                                                                                                           PRODUCTS

                                                                                                                                                                                                                                              PRODUCTS
                                                                                                          RED

                                                                                               PRODUCTS
                                                                                                                                                                                                      CODE:      MW0709 - 1 Kg                           CODE:     MW0714 - 1 Kg
                                                        UNIVERSAL SOLID                                   CODE:   MW0700 - 100 gr                   SNOW TEMP: 		 - 15°/ - 5° C                       CODE:      MW0710 - 5 kg                           CODE:     MW0711 - 5 kg

                                                                                                                                             USE
                                                        UNIVERSAL WAX LINE                                CODE:   MW0702 - 1 kg                     APPLICATION: 130° / 140 °C                        CODE:      MW0712 - 20 kg                          CODE:     MW0713 - 20 kg
          MADE IN ITALY - MAFLON S.p.A. WWW.MAPLUS.IT
                                                                                                                                                                                                      SNOW TEMP: 		 - 15°/ -5° C                         SNOW TEMP: 		                 - 5°/ 0° C
                                                        Universal solid paraffin for sporting use and leisure. Use for all type of snow, not moist and wet, with temperature from -15°C
                                                        to -5°C. It's a product especially suitable for rentals and laboratories. Use hot application with the waxing iron at 130°/140°C              Universal solid and granular paraffin              Universal solid and granular paraffin
                                                        or with professional waxing machines.                                                                                                         for all type of winter snow, not moist             for all type of moist and wet snow from
                                                                                                                                                                                                      and wet, from temperature -15°C to                 temperature -5°C to 0°C. It's a product
                                                                                                                                                                                                      -5°C.It's a product especially suitable            especially suitable for rentals and la-
                                                                                                                                                                                                      for rentals and laboratories. Use hot              boratories. Use hot application with
                                                                                                                                                                                                      application with professional waxing               professional waxing machines.
                                                                                                                                                                                                      machines.

                                                                                                          YELLOW
                                                                                               PRODUCTS

                                                        UNIVERSAL SOLID                                   CODE:   MW0701 - 100 gr                   SNOW TEMP: 		 - 5°/ 0° C

                                                                                                                                             USE
                                                        UNIVERSAL WAX LINE                                CODE:   MW0703 - 1 kg                     APPLICATION: 110° / 120 °C

                                                        Universal solid paraffin for sporting use and leisure. Use for all type of moist and wet snow, with temperature from -5°C to
                                                        0°C. It's a product especially suitable for rentals and laboratories. Use hot application with the waxing iron at 110°/120°C or
                                                                                                                                                                                                                                                         UNIVERSAL LIQUID

                                                                                                                                                                                                                                              PRODUCTS
                                                        with professional waxing machines.
                                                                                                                                                                                                      UNIVERSAL LIQUID                                   CODE:     MW0715 - 1 lt
                                                                                                                                                                                                      UNIVERSAL WAX LINE                                 CODE:     MW0716 - 4.9 lt

                                                                                                                                                                                                      Universal liquid paraffin for sporting use and leisure. Use for all type of snow. It's a product espe-
                                                                                                                                                                                                      cially suitable for rentals and laboratories. Use cold application with brush and manual cork.

                                                                                                          RED FLUORO
                                                                                               PRODUCTS

                                                        UNIVERSAL SOLID
                                                        FLUORINATED                                       CODE:   MW0705N - 100 gr                  SNOW TEMP: 		 - 15°/ - 5° C
                                                                                                                                             USE

                                                        UNIVERSAL WAX LINE                                CODE:   MW0707N - 1 kg                    APPLICATION: 130° / 140 °C
         MADE IN ITALY - MAFLON S.p.A. WWW.MAPLUS.IT

                                                        Universal fluorinated solid paraffin for sporting use and leisure. Use for all type of snow, not moist and wet, with temperature
                                                        from -15°C to -5°C. It's a product especially suitable for rentals and laboratories. Use hot application with the waxing iron at
                                                        130°/140°C or with professional waxing machines.

                                                                                                                                                                                                                                              PRODUCTS
                                                                                                                                                                                                      ANTI ICE
                                                                                                                                                                                                                                                         ANTI ICE
                                                                                                                                                                                                                                                         CODE:     MW0732
                                                                                                                                                                                                      UNIVERSAL WAX LINE                                 SIZE:     150 ml
                                                                                                          YELLOW FLUORO
                                                                                               PRODUCTS

                                                        UNIVERSAL SOLID                                                                                                                               Special silicone spray made to prevent the grip waxes from freezing or to avoid ice formation on
                                                        FLUORINATED                                       CODE:   MW0706N - 100 gr                  SNOW TEMP: 		 - 5°/ 0° C                          the kick zone of no-wax ski. It's also useful to avoid ice formation on the serigraphy and the side
                                                                                                                                             USE

                                                        UNIVERSAL WAX LINE                                CODE:   MW0708N - 1 kg                    APPLICATION: 110° / 120 °C                        of any type of ski. Cold application.

                                                        Universal fluorinated solid paraffin for sporting use and leisure. Use for all type of moist and wet snow, with temperature
                                                        from -5°C to 0°C. It's a product especially suitable for rentals and laboratories. Use hot application with the waxing iron at
                                                        110°/120°C or with professional waxing machines.

*In compliance with Regulation (EU) 2017-1000
                                                                                                           28                                                                                                            29
GENERAL CATALOG 2020/21

                                                  UNIVERSAL TOUR
                                                  TOURING SKIN & BASE WAX
                                                  DISPLAY BOX LIQUID

                                       PRODUCTS
                                                  CODE:     MW0747

                                                                                          USE
                                                  SIZE :    12 pz x 75 ml                       SNOW TEMP: 		 - 15°/ 0° C
                                                  High quality universal liquid paraffin for sporting use on ski-alp skins and ski bases with every kind
                                                  of snow. The product has a felt cap applicator that allows quick cold "last minute" waxing with
                                                  great gliding and long lasting.

                                                  UNIVERSAL TOUR
                                                  RACING SKIN WAX
                                                  BLUE BOOST RUB-ON

                                       PRODUCTS
                                                  CODE:     MW0748N                             SNOW TEMP: 		 - 20°/ - 5° C

                                                                                          USE
                                                  SIZE :    20 gr                               APPLICATION:		 150° C
                                                  Fluorocarbon special solid mix for waxing ski-alp racing skins. Use for every cold snow from -20°C

       SKI
                                                  to -5°C. Recommended cold application by rubbing over the skin. To obtain even higher durability
       ALPINE/NORDIC/SNOWBOARD                    some quick passages with waxing iron at 150° C can be made (exclusively on pure mohair skins).

                                                  UNIVERSAL TOUR
                                                  RACING SKIN WAX
                                                  RED BOOST RUB-ON

                                       PRODUCTS
                                                  CODE:     MW0749N                             SNOW TEMP: 		 - 5°/ 0° C

                                                                                          USE
       ALP
                                                  SIZE :    20 gr                               APPLICATION:		 150° C
                                                  Fluorocarbon special solid mix for waxing ski-alp racing skins. Use for every warm and wet snow
 WAX

                                                  from -5°C to 0°C. Recommended cold application by rubbing over the skin. To obtain even higher
                                                  durability some quick passages with waxing iron at 150° C can be made (exclusively on pure mohair
                                                  skins).
SKI

       WAX
                                                  UNIVERSAL TOUR
                                                  TOURING SKIN & BASE WAX
                                                  UNIVERSAL SKIN SPRAY

                                       PRODUCTS
                                                  CODE:     MW0745

                                                                                          USE
                                                  SIZE :    250 ml                              SNOW TEMP: 		 - 15°/ 0° C
                                                  Universal spray polymer for skin protection from icing and dirt, improving gliding properties.
                                                  For all snow conditions.

                           30
                                LINE                                 31
                                                                                                                       *In compliance with Regulation (EU) 2017-1000
GENERAL CATALOG 2020/21

            GRIP
            NORDIC

      WAX
            WAX

     SKI
             LINE

32            33
GRIP WAX LINE                                                                                                                                                                                                                                                                                                                 GENERAL CATALOG 2020/21

             GRIPWAX BASE                                     GRIPWAX                                         GRIPWAX                                           GRIPWAX                                        GRIPWAX                                         GRIPWAX                                          GRIPWAX
PRODUCTS

                                                 PRODUCTS

                                                                                                 PRODUCTS

                                                                                                                                                    PRODUCTS

                                                                                                                                                                                                    PRODUCTS

                                                                                                                                                                                                                                                    PRODUCTS

                                                                                                                                                                                                                                                                                                    PRODUCTS
             ORANGE S10                                       GREEN S11                                       DARK BLUE S12                                    LIGHT BLUE S13                                  DARK VIOLET S14                                 LIGHT VIOLET S15                                 RED S16
             CODE:       MWOS10                               CODE:       MWOS11                              CODE:        MWOS12                              CODE:      MWOS13                               CODE:      MWOS14                               CODE:      MWOS15                                CODE:     MWOS16
             SIZE:       45 gr                                SIZE:       45 gr                               SIZE:        45 gr                               SIZE:      45 gr                                SIZE:      45 gr                                SIZE:      45 gr                                 SIZE:     45 gr
USE

                                                 USE

                                                                                                 USE

                                                                                                                                                    USE

                                                                                                                                                                                                    USE

                                                                                                                                                                                                                                                    USE

                                                                                                                                                                                                                                                                                                    USE
             ALL AIR TEMP - STICKBASE                         AIR TEMP:          - 16°/ - 8° C                AIR TEMP:           - 10°/ - 6° C                AIR TEMP:            - 5°/ - 3° C               AIR TEMP:           - 3°/ - 1° C                AIR TEMP:            - 2°/ + 1° C                AIR TEMP:         0°/ + 4° C
            Stick base to be used always                     Stick wax to be used with fine                  Stick wax to be used with fine                    Stick wax to be used with fine                  Stick wax to be used with fine                  Stick wax to be used with fine                   Stick wax to be used with fal-
            as first layer of solid waxes                    falling snow and new aggressive                 falling snow and new snow                         falling snow and new snow                       falling snow and new snow                       falling snow and new snow                        ling snow and new snow or
            with fine falling snow and new                   snow little transformed or                      little transformed or mixed with                  little transformed or mixed with                little transformed or mixed with                little transformed or mixed with                 mixed with artificial snow. It
            aggressive snow little transfor-                 mixed with artificial snow. It                  artificial snow. It works with                    artificial snow. It works with air              artificial snow. It works with air              artificial snow. It works with air               works with air temperature
            med or mixed with artificial                     works with air temperature                      air temperature from -10° C to                    temperature from -5° C to -3°C.                 temperature from -3° C to -1°C.                 temperature from -2° C to +1°C.                  from 0° C to +4°C.
            snow. It works with every air                    from -16°C to -8°C.                             -6°C.
            temperature.

                 GRIPWAX BASE                                     GRIPWAX                                          GRIPWAX                                     GRIPWAX                                          GRIPWAX BASE                                   GRIPWAX                                           GRIPWAX
      PRODUCTS

                                                       PRODUCTS

                                                                                                        PRODUCTS

                                                                                                                                                    PRODUCTS

                                                                                                                                                                                                    PRODUCTS

                                                                                                                                                                                                                                                    PRODUCTS

                                                                                                                                                                                                                                                                                                     PRODUCTS
                 GREEN K10                                        BLUE K11                                         VIOLET K12                                  RED K13                                         SILVER K14                                      UNIVERSAL K15                                     KIT
                 CODE:      MWOK10                                CODE:    MWOK11                                  CODE:     MWOK12                            CODE:      MWOK13                               CODE:       MWOK14                              CODE:      MWOK15                                 CODE:      MWOSK050
                 SIZE:      60 gr                                 SIZE:    60 gr                                   SIZE:     60 gr                             SIZE:      60 gr                                SIZE:       60 gr                               SIZE:      60 gr
                                                                                                                                                                                                                                                                                                                 1pc:       MWOS13
                                                                                                                                                                                                                                                                                                                 1pc:       MWOS14
                                                                                                                                                                                                                                                                                                                 1pc:       MWOS15
      USE

                                                       USE

                                                                                                        USE

                                                                                                                                                    USE

                                                                                                                                                                                                    USE

                                                                                                                                                                                                                                                    USE
                 AIR TEMP:           - 7°/ - 1° C                 AIR TEMP:          - 4°/ 0 ° C                   AIR TEMP:         - 3°/ + 3° C              AIR TEMP:           - 1°/ + 4° C                AIR TEMP:            0°/ + 5° C                 AIR TEMP:           - 5°/ + 5° C                  1pc:       MWOK15
                 Klister to be used with                          Klister to be used with                          Klister to be used with                     Klister to be used with                         Silver Klister to be used with                  Universal Klister to be used with                 1pc:       MTO113
                 transformed snow with big                        transformed snow with big                        transformed snow with big                   transformed snow with big                       transformed snow or mixed                       transformed snow or mixed                         1pc:       MT0510
                 crystals and with icy coarse                     crystals and with icy coarse                     crystals and with icy coarse                crystals and with icy coarse                    with artificial snow with big                   with artificial snow with big cry-
                 snow or mixed with artificial                    snow or mixed with artificial                    snow or mixed with artificial               and wet snow or mixed with                      and medium crystals. It works                   stals transforming from wet to
                 snow. It works with air                          snow. It works with air                          snow. It works with air                     artificial snow. It works with air              with air temperature from 0°.                   icy. It works with air tempera-
                 temperature from -7°C to -1°C.                   temperature from -4°C to 0°C.                    temperature from -3°C to +3°C.              temperature from -1°C to +4°C.                  to +5°C. Very good to reduce                    ture from -5 °C to +5°C and it
                 Moreover it must always be                                                                                                                                                                    friction and speed up sliding on                avoids ice formation.
                 used as first layer (base klister)                                                                                                                                                            very abrasive snow.
                 for all klister wax with any
                 temperature.
                                                                                                  34                                                                                                                                                                                        35
TOOLS
           GENERAL CATALOG 2020/21

     AND
     AC
     CE
     SOR
     IES
36    37
NEW                                                                                                                                             GENERAL CATALOG 2020/21

MAPLUSTEX
ROLLERS
Who has never struggled to speed up skis after grinding them?
Or to remedy to damages due to very abrasive and coarse snow or too high iron temperature ?                                   TOOLS
                                                                                                                              AND ACCESSORIES
For solving all these situations you must choice new MaplusTex rollers .
                                                                                                                              MAPLUSTEX FINE

                                                                                                                   PRODUCTS
Thanks to their open, threedimensional structure of special synthetic fibres, they allow:                                     CODE: MTO090RS
- to speed up ski sole and to eliminate microhairs after a new structuring with grinding machine;                             LENGHT : 10 cm - DIAMETER 11 cm
- to remove from ski sole the opacity following the use of a waxing iron utilized at too high temperatures;
- to eliminate micro-waves created when sliding on very abrasive or icy snow;                                                 Thanks to its abrasive microlamine, it allows to
                                                                                                                              speed up ski sole in really short time – just three
- to remove residues of a very hard wax (as Maplus Artic Base solid).                                                         passages are recommended – after new structuring
                                                                                                                              with grinding machine. It also rejuvenates ski sole
                                                                                                                              from opacity due to very abrasive or icy snow or
                                                                                                                              after using an overtemperatured waxing iron.

                                                                                                                              TOOLS
                                                                                                                              AND ACCESSORIES
                                                                                                                              MAPLUSTEX EXTRA FINE

                                                                                                                   PRODUCTS
                                                                                                                              CODE: MTO095RS
                                                                                                                              LENGHT : 10 cm - DIAMETER 11 cm

                                                                                                                              Thanks to its special fibres, it is recommended for
                                                                                                                              removing microhairs from nordic skis after new
                                                                                                                              structuring or grinding up. It also gives the final
                                                                                                                              touch to the skis speeding up done with MaplusTex
                                                                                                                              Fine: three passages after using MaplusTex Fine
                                                                                                                              guarantee the best final results. Specially indicated
                                                                                                                              for removing residues of a very hard solid wax, as
                                                                                                                              Maplus Artic Base solid.

                                                                                                                              HOW TO USE TIPS
                                                                                                                              -having a larger diameter than normal rotating
                                                                                                                              brushes, they must be used with minimum pressure
                                                                                                                              at a maximum drill speed of 700/800 revolutions
                                                                                                                              per minute (rpm);
                                                                                                                              -it is preferable to use them before preparing the
                                                                                                                              edges, in order to avoid rounding off the cusps;
                                                                                                                              -after using MaplusTex rollers it is recommended
                                                                                                                              to thoroughly clean the base with a specific
                                                                                                                              liquid cleaner, as Maplus Clean, so to remove any
                                                                                                                              residues.
                                                           38                                                 39
MANUAL BRUSHES                                                                                                                                               GENERAL CATALOG 2020/21

                       MANUAL                                                                               MANUAL
                       BRUSH                                                                                BRUSH

            PRODUCTS

                                                                                                 PRODUCTS
                       HARD HORSEHAIR   To be used for deep brushing of any type of paraffin                HARD HORSEHAIR        To be used for deep brushing of any type of paraffin
                       CODE:   MTO101   and perfluorinated wax.                                             CODE:   MTO121        and perfluorinated wax.

                       SOFT HORSEHAIR   To be used for fine brushing of any type of paraffin                SOFT HORSEHAIR        To be used for fine brushing of any type of paraffin
                       CODE:   MTO104   and perfluorinated wax.                                             CODE:   MTO124        and perfluorinated wax.

                       MANUAL                                                                               MANUAL
                       BRUSH                                                                                BRUSH
            PRODUCTS

                                                                                                 PRODUCTS
                       HARD NYLON       To be used with front and back movements for                        HARD NYLON            To be used with front and back movements for
                       CODE:   MTO105   surface brushing and polishing of any type of paraffin              CODE:   MTO125        surface brushing and polishing of any type of paraffin
                                        and perfluorinated wax.                                                                   and perfluorinated wax.
                       SOFT NYLON       To be used for deep polishing of any type of paraffin               SOFT NYLON            To be used for deep polishing of any type of paraffin
                       CODE:   MTO102   and perfluorinated wax.                                             CODE:   MTO122        and perfluorinated wax.

                       MANUAL                                                                               MANUAL
                       BRUSH                                                                                BRUSH
            PRODUCTS

                                                                                                 PRODUCTS
                       HARD BRASS       To be used for first brushing of any type of soft and               HARD BRASS            To be used for first brushing of any type of soft and
                       CODE:   MTO106   med paraffin.                                                       CODE:   MTO126        med paraffin.

                       MANUAL                                                                               MANUAL
                       BRUSH                                                                                BRUSH
            PRODUCTS

                                                                                                 PRODUCTS
                       SOFT BRASS       To be used for smooth brushing of any type of soft                  SOFT BRASS            To be used for smooth brushing of any type of soft
                       CODE:   MTO103   and med paraffin and during the polyethylene-base                   CODE:   MTO123        and med paraffin and during the polyethylene-base
                                        cleaning operations.                                                                      cleaning operations.

                       MANUAL                                                                               MANUAL
                       BRUSH                                                                                BRUSH
            PRODUCTS

                                                                                                 PRODUCTS
                       SOFT STEEL       To be used for smooth brushing of any type of hard                  HARD STEEL            To be used for first brushing of any type of hard
                       CODE:   MTO107   paraffin and during the polyethylene-base cleaning                  CODE:   MTO128        paraffin and for speeding up polyethylene ski sole
                                        operations.                                                                 Angled wire   during its saturation.
                                                                                                            SOFT STEEL            To be used for smooth brushing of any type of hard
                                                                                                            CODE:   MTO127        paraffin and during the polyethylene-base cleaning
                                                                                                                                  operations.

                                 40                                                                                        41
ROTO BRUSHES                                                                                                                                                                                                   GENERAL CATALOG 2020/21

                           ROTO                                                                                                                      ROTO                                                    ROTO
                                                                                                                                                     BRUSH                                                   BRUSH

                                                                                                                                          PRODUCTS

                                                                                                                                                                                                  PRODUCTS
                           BRUSH

               PRODUCTS
                           HORSEHAIR                                                                                                                 QUICK GRIP                                              QUIK DRIVE SHAFT
                           CODE:   MTO012 - 10 cm   To be used for deep brushing of any type of paraffin                                             CODE:   MTO030                                          CODE:   MTO031 - 10 cm
                           CODE:   MTO042 - 14 cm   and perfluorinated wax on cross-country and alpine                                                                                                       CODE:   MTO032 - 14 cm
                           CODE:   MTO014 - 20 cm   ski as well as snowboard.                                                                                                                                CODE:   MTO033 - 20 cm

                                                                                                                                                     ROTO
                                                                                                                                                     BRUSH
                                                                                                                                                                                                             ROTO

                                                                                                                                          PRODUCTS
                                                                                                                                                                                                             BRUSH

                                                                                                                                                                                                  PRODUCTS
                                                                                                                                                     NOMIC GRIP
                                                                                                                                                     CODE:   MTO040                                          NOMIC DRIVE SHAFT
                           ROTO                                                                                                                                                                              CODE:   MTO041 - 10 cm
                           BRUSH                                                                                                                                                                             CODE:   MTO047 - 14 cm
               PRODUCTS

                                                                                                                                                                                                             CODE:   MTO048 - 20 cm
                           NYLON                                                                                        MANUAL
                           CODE:   MTO013 - 10 cm   To be used for polishing of any type of paraffin and                BRUSH

                                                                                                             PRODUCTS
                           CODE:   MTO043 - 14 cm   perfluorinated wax on cross-country and alpine ski as
                           CODE:   MTO015 - 20 cm   well as snowboard.                                                  ROTO KIT 10 CM - CORK
                                                                                                                        CODE:   MTO060 (MTO040 + MTO041 + MTO022-12-13)

                           ROTO
                           BRUSH
               PRODUCTS

                                                                                                                        MANUAL
                           BRASS                                                                                        BRUSH

                                                                                                             PRODUCTS
                           CODE:   MTO011 - 10 cm   To be used for first brushing of soft and med paraffin
                           CODE:   MTO018 - 20 cm   on cross-country and alpine ski as well as snowboard.
                                                    .                                                                   ROTO KIT 10 CM - BRASS
                                                                                                                        CODE:   MTO065 (MTO040 + MTO041 + MTO011-12-13)

                           ROTO
                           BRUSH                                                                                        MANUAL
                PRODUCTS

                                                                                                                        BRUSH

                                                                                                             PRODUCTS
                           STEEL
                           CODE:   MTO017 - 10 cm   To be used for first brushing of hard paraffin on                   ROTO KIT 10 CM - POLYESTER
                           CODE:   MTO019 - 20 cm   cross-country and alpine ski as well as snowboard.                  CODE:   MTO066 (MTO040 + MTO041 + MTO070-12-13)

                           ROTO
                           BRUSH
               PRODUCTS

                           CORK
                           CODE:   MTO022 - 10 cm   To be used for FP4 perfluorinated wax application.
                           CODE:   MTO024 - 14 cm
                                                                                                                                                                                          MANUAL
                                                                                                                                                                                          BRUSH

                                                                                                                                                                               PRODUCTS
                           ROTO
                           BRUSH                                                                                                                                                          ROTOBRUSH BOX
               PRODUCTS

                                                                                                                                                                                          CODE:   BMC0103
                           XC COMBI 1                                                                                                                                                             38x28x9 cm
                           CODE:   MTO049 - 14 cm                                                                                                                                                 only for 10 cm brushes
                                                    To be used for deep brushing and polishing of any
                                                    type of paraffin on cross-country ski.
                                      42                                                                                                                                  43
SPEED FABRIC ROLLERS                                                                                         WAXING IRONS                                                                                    GENERAL CATALOG 2020/21

                   SPEED FABRIC                                                SPEED FABRIC                                       WAXING                         First choice waxing iron with easy temperature manual
                   ROLLERS                                                     ROLLERS                                            IRONS                          setting.

        PRODUCTS

                                                                    PRODUCTS

                                                                                                                     PRODUCTS
                                                                                                                                                                 Easy waxing in all directions due to ergonomic shape. Very
                                                                                                                                                                 competitive quality/price ratio.
                   SPREADING ROLLER                                            BRUSHING ROLLER                                    ADJUSTABLE
                   POLYESTER                                                   MERINO WOOL 5mm                                    WAXING IRON
                   CODE:     MTO070 - cm 10                                    CODE:     MTO081 - cm 20                           T10B.15
                   CODE:     MTO075 - cm 14                                                                                       CODE:   KZ05000N
                   CODE:     MTO080 - cm 20                                                                                               AC 220V
                                                                                                                                          MAX TEMP. 200°C

                                                                                                                                                                 Professional powerfull digital waxing iron. The digital
                                                                                                                                  WAXING                         microprocessor controls temperature adjustment till
                   SPEED FABRIC                                                                                                   IRONS                          200°C. Inox iron plate guarantees a constant temperature

                                                                                                                       PRODUCTS
                   ROLLERS
        PRODUCTS

                                                                                                                                                                 of working. Easy waxing in all directions due to ergonomic
                                                                                                                                  DIGITAL                        shape.
                   POLISHING ROLLER                                                                                               WAXING IRON
                   MERINO WOOL 12mm                                                                                               T10A.15
                   CODE:     MTO072N - cm 10                                                                                      CODE:    KZ06000N
                   CODE:     MTO077N - cm 14                         Polyester and Merino wool rollers                                     AC 220V
                   CODE:     MTO082N - cm 20                         especially recommended for hot                                        MAX TEMP. 200°C
                                                                     or cold application of every FP4
                                                                     perfluorinated waxes (powder, spray
                                                                     or solid).
                                                                                                                                  WAXING                         World Cup high professional waxing iron, with extremely
                                                                     Instead of roto-cork and traditional                         IRONS                          precise digital temperature setting by digital microprocessor.

                                                                                                                     PRODUCTS
                                                                     horsehair and nylon brushes, use                                                            The 35mm thick inox iron base guarantees the fully constant
                                                                     new rollers of polyester and merino                                                         temperature. This iron wax is especially studied for handling
                                                                                                                                  DIGITAL                        all racing perfluorinated waxes which require stable and
                                                                     wool as follows:
                                              SPEED FABRIC                                                                        WAXING IRON                    constant high temperature. Easy waxing in all directions due
                                              ROLLERS                1. Roll the base surface with the                            T10A.35                        to ergonomic shape.
                                   PRODUCTS

                                                                     roto-polyester in both direc­tions at                        CODE:   KZ03000N
                                              POLYESTER & MERINO     a speed between 1000 and 1500                                        AC 220V
                                                                     rpm according to the pressure                                        MAX TEMP. 200°C
                                              WOOL ROTO SET CM 10
                                              CODE:     MTO085N      applied. Repeat seve­ral times until
                                                                     the complete saturation of the base
                                                                     surface. Wait at least 10 minutes for
                                                                     cooling of the base surface and for
                                                                     the ski wax to harden.                                       WAXING                                                                  WAXING
                                                                     2. Free the base structure with the 5                        IRONS                                                                   IRONS

                                                                                                                     PRODUCTS

                                                                                                                                                                                               PRODUCTS
                                              SPEED FABRIC           mm. roto-wool.
                                              ROLLERS                                                                             ELECTRONIC                                                              IRON
                                   PRODUCTS

                                                                     3. Polish the base structure with the                        IRON WAX                                                                WAX
                                                                     12 mm. roto-wool.                                            CODE:   KZ06001                                                         CODE:   KZ05001
                                              POLYESTER & MERINO
                                                                                                                                          AC 110V                                                                 AC 110V
                                              WOOL ROTO SET CM 14    For top performances is necessary                                    MAX TEMP. 160°C                                                         MAX TEMP. 160°C
                                              CODE:     MTO086N      one set of new rollers for every type                        ONLY US AND JAPAN MARKET                                                ONLY US AND JAPAN MARKET
                                                                     of product (cold-med-hot).

                                                                                                                                  WAXING                                                                  WAXING
                                                                                                                                  IRONS                                                                   IRONS

                                                                                                                     PRODUCTS

                                                                                                                                                                                               PRODUCTS
                                                                                                                                  FACIAL MASK                                                             FILTER FOR FACIAL MASK
                                              SPEED FABRIC                                                                        CODE:   KZ08000                                                         CODE:   KZ08001
                                              ROLLERS                                                                                     CE EN 136 - Class 3                                                     MSA A2-B2-E2-K1-HG-P3 CE
                                   PRODUCTS

                                              POLYESTER & MERINO
                                              WOOL ROTO SET CM 20
                                              CODE:     MTO087N

                                                        44                                                                                                      45
SKI FILES                                                                                                                                                      DIAFACE - DIAMOND - STONES                                                                                              GENERAL CATALOG 2020/21

                             SKI                                         SKI                                        SKI                                                                                                            DIAFACE
                             FILES                                       FILES                                      FILES

                                                                                                                                                                                                                       PRODUCTS
                  PRODUCTS

                                                              PRODUCTS

                                                                                                         PRODUCTS
                             HARD CHROME FINE                            HARD CHROME COARSE                         HARD CHROME SUPER COARSE                                                                                       DIAFACE 100 gr                                         DIAFACE 200 gr
                             CODE:     ML0001 - 150 mm                   CODE:     BK00010 - 150 mm                 CODE:     ML0004 - 200 mm                                                                                      CODE:                MP0210 - 70 mm                    CODE:   MP0211 - 70 mm
 Viiala skifile              CODE:     ML0002 - 200 mm                   CODE:     ML0003 - 200 mm                                                                                                                                                      MP0200 - 100 mm                           MP0201 - 100 mm
                             Universal FINE file with hard-              Universal COARSE file, with                Universal SUPERCOARSE file, with hard-
                             chromed surfaces: satisfied                 hard-chromed surfaces: satisfied           chromed surfaces: satisfied the technical                                                                      DIAFACE 400 gr                                         DIAFACE 600 gr
                             the technical requirements of               the technical requirements of              requirements of professional skimen                                                                            CODE:                MP0212 - 70 mm                    CODE:   MP0213 - 70 mm
                             professional skimen                         professional skimen                                                                                                                                                            MP0202 - 100 mm                           MP0203 - 100 mm
                                                                                                                                                                                                                                   DIAFACE 1000 gr
                                                                                                                                                                                                                                   CODE:                MP0214 - 70 mm
                                                                Made of premium steel, this is the only ski file with two different cuts: a coarse cut                                                                                                  MP0204 - 100 mm
front: coarse
                             SKI                                on one side to provide an high and frank bite, and a medium cut on the other side                                                             high tech ski & snowboard tuning tools
                             FILES                              to provide a fine tune on edge sharpening. Now with the same file it is possible to
                  PRODUCTS

                                                                remove the excess of sidewall material, to sharpen damage edges and to refine edge
back: medium                 COMBI FILE                         sharpening with high precision. Its dimensions are adapted to most sharpeners of
                             MEDIUM - COARSE                    80mm in length. With this combination, sharpening it is not only faster but also                                                                                            new
                             CODE:     ML0530 - 80 mm           much more easy: every skis or snowboard will have a precise and powerful bite.                                                                                     DIAMOND
                                                                                                                                                                                                                        WORLD

                                                                                                                                                                                                                       PRODUCTS
                                                                                                                                                                                                                         CUP

                                                                                                                                                                                                                       DIAMOND FILE
                                                                                                                                                                                                                           WORLD CUP
                                                                                                                                                                                                                       70 mm                                   DIAMOND 100 gr             WORLD CUP DIAMOND 200 gr
                                                                                                                                                                                                                           CODE: 100
                                                                                                                                                                                                                       70100W      MP0310 - 70 mm                                         CODE:   MP0311 - 70 mm
                             SKI                                                                                    SKI                                                                                                70200W 200  MP0300 - 100 mm                                                MP0301 - 100 mm
                             FILES                                                                                  FILES                                                                                              70400W 400

                                                                                                         PRODUCTS
                  PRODUCTS

                                                                                                                                                                                                                       70600W
                                                                                                                                                                                                                           WORLD 600
                                                                                                                                                                                                                                   CUP DIAMOND                            400 gr          WORLD CUP DIAMOND 600 gr
                                                                                                                                                                                                                       71000W
                                                                                                                                                                                                                           CODE:1000
                                                                                                                                                                                                                                   MP0312 - 70 mm                                         CODE:   MP0313 - 70 mm
                             FILE BRUSH                                                                             BODY FILE
                                                                                        Viiala skifile              CODE:     ML0005 - 300 mm                                                                                                           MP0302 - 100 mm                           MP0303 - 100 mm
                             CODE:     MTO100                                                                                                                                                                          • Aluminium support
                                                                                                                                                                                                                       • High quality and duration diamond

                             The perfect brush for cleaning                                                         Radial file special studied for roughing skis                                                                  WORLD CUP DIAMOND 1000 gr
                                                                                                                                                                                                                       • Best if use with water
                                                                                                                                                                                                                         or polishing solution
                             all kind of files                                                                      and snowboards                                                                                                 CODE:                MP0314 - 70 mm
                                                                                                                                                                                                                       • Compatible with all sharpening tool

                                                                                                                                                                                                                                                        MP0304 - 100 mm
                                                                                                                                                                                                                       • Best if clean with spirit after use

                             SKI                                         SKI                                        SKI
                             FILES                                       FILES                                      FILES                                                               DIAFACE                                                                                           STONES
                  PRODUCTS

                                                              PRODUCTS

                                                                                                         PRODUCTS

                                                                                                                                                                                                                                            new

                                                                                                                                                                             PRODUCTS
                             PROFESSIONAL                                PROFESSIONAL                               PROFESSIONAL

                                                                                                                                                                                                                                                                               PRODUCTS
                             HARD CHROME                                 HARD CHROME                                HARD CHROME                                                         MINI SQUARE 88°
                             BASTARD                                     2ND CUT                                    SMOOTH                                                              CODE: MP0150                    WORLD
                                                                                                                                                                                                                         CUP                                                              NATURAL STONE
                             CODE:     ML0501 - 200 mm                   CODE:     ML0502 - 200 mm                  CODE:     ML0503 - 150 mm                                           for diaface 70 mm                                                                                 CODE:   MP0002 - FINE
                                                                                                                                                                                        MINI SQUARE 87°
                                                                                                                                                                                                                       DIAMOND FILE                                                       CODE:   MP0003 - MEDIUM
                                                                                                                                                                                                                       100 mm
                             Due to their high level precision and performance, these files are considered as the reference by the world's most
                             renowned professional skimen. They are chosen by the most demanding users for their smooth and consistent
                                                                                                                                                                                        CODE: MP0151                   10100W 100
                             bite.Thanks to their chromed plates, these files are protected against corrosion.
                                                                                                                                                                                        for diaface 70 mm              10200W 200
                                                                                                                                                                                                                       10400W 400
                                                                                                                                                                                                                       10600W 600
                                                                                                                                                                                                                       11000W 1000
                             SKI                                         SKI                                        SKI
                             FILES                                       FILES                                      FILES
                                                                                                                                                                                        STONES                         • Aluminium support                                                STONES
                  PRODUCTS

                                                              PRODUCTS

                                                                                                         PRODUCTS

                                                                                                                                                                                                                       • High quality and duration diamond

                                                                                                                                                                                                                                                                               PRODUCTS
                                                                                                                                                                             PRODUCTS
                             PROFESSIONAL                                PROFESSIONAL                               PROFESSIONAL
                                                                                                                                                                                                                       • Best if use with water
                                                                                                                                                                                                                         or polishing solution

                             NO-CHROME BASTARD                           NO-CHROME 2ND CUT                          NO-CHROME SMOOTH                                                    GUMMY STONE ALLAROUND
                                                                                                                                                                                                                       • Compatible with all sharpening tool
                                                                                                                                                                                                        • Best if clean with spirit after use                                             GUMMY STONE FINE
                             CODE:     ML0511 - 200 mm                   CODE:     ML0512 - 200 mm                  CODE:     ML0513 - 150 mm                                           CODE:       MP0015                                                                                CODE:   MP0010
                             Due to their high level precision and performance, these files are considered as the reference by the world's most
                             renowned professional skimen. They are chosen by the most demanding users for their smooth and consistent                                                                                                                    25

                             bite.

                             SKI                                         SKI                                        SKI                                                                 STONES                                                                                            STONES
                             FILES                                       FILES                                      FILES

                                                                                                                                                                             PRODUCTS

                                                                                                                                                                                                                                                                               PRODUCTS
                  PRODUCTS

                                                              PRODUCTS

                                                                                                         PRODUCTS

                             PRO RS NO-CHROME                            PRO RS NO-CHROME                           PRO RS NO-CHROME
                                                                                                                                                                                        ARKANSAS                                                                                          ALU OXIDE STONE
                             COARSE                                      MEDIUM                                     FINE                                                                CODE:       MP0004 - EXTRA FINE
                             CODE:     ML0525 - 100 mm                   CODE:     ML0526 - 100 mm                  CODE:     ML0527 - 100 mm                                                                                                                                             CODE:   BK00006 MEDIUM

                             These files benefit from ideal dimensions and fit to a very precise sharpening. Produced with a premium steel in
                             order to assure a consistent quality to the product, These files are optimized for an exceptional biting and do not
                             clog.

                                                                         46                                                                                                                                                        47
WAXING TOOLS                                                                                                                                                                                                                               GENERAL CATALOG 2020/21

                                      WAXING                                                                WAXING                                  WAXING                                                                             WAXING
                                      TOOLS                                                                 TOOLS                                   TOOLS                                                                              TOOLS

                           PRODUCTS

                                                                                               PRODUCTS

                                                                                                                                        PRODUCTS

                                                                                                                                                                                                                           PRODUCTS
                                      CORK/NYLON BRUSH                                                      SYNTHETIC CORK                          THERMO-HYGROMETER                                                                  INFRARED THERMOMETER GUN
                                      CODE:   MTO111                                                        CODE:   MTO113                          CODE:      MTO923                                                                  CODE:     MTO916
                                              75 x 55 x 34 mm                                                       70 x 50 x 35 mm                            temp. -20°/+50°                                                                   temp. -33°/+500°
                                                                                                                                                               hr 10% / 95%

                                                                                                                                                    WAXING                                                                             WAXING
                                                                                                                                                    TOOLS                                                                              TOOLS

                                                                                                                                                                                                                           PRODUCTS
                                                                                                                                        PRODUCTS
             WAXING                                                WAXING                                   WAXING
             TOOLS                                                 TOOLS                                    TOOLS                                   DIGITAL THERMO                                                                     SKIMAN BOX
  PRODUCTS

                                                        PRODUCTS

                                                                                                 PRODUCTS
                                                                                                                                                    HYGROMETER                                                                         CODE:     BMC0100
             CORK/FELT                                             FELT PAD                                 VELCRO® PAD                             CODE:      MTO920                                                                            470 x 360 x 175 mm
             PAD                                                                                                                                               temp. -40°/+70°
             CODE:   MTO115                                        CODE:    MTO118                          CODE:    MTO119                                    hr. 1% / 99%
                     135 x 42 x 39 mm                                       135 x 42 x 39 mm                         135 x 42 x 39 mm

                                                                                                                                                     WAXING                                                                            WAXING
                                                                                                                                                     TOOLS                                                                             TOOLS

                                                                                                                                                                                                                            PRODUCTS
                                                                                                                                         PRODUCTS
                                      WAXING                                                                WAXING                                   POWDER NET                                                                        WAXING THERMO BAG
                                      TOOLS                                                                 TOOLS                                                                                                                      CODE:   MTO800 - AC 220V
                                                                                                                                                     DISPENSER
                           PRODUCTS

                                                                                               PRODUCTS
                                                                                                                                                     CODE:      MTO905                                                                         2200 x 450 x 450 mm
                                      CORK                                                                  NORDIC SCRAPER                                                                                                             ADJUSTABLE TEMP: 30°C - 70°C
                                      CODE:   MTO110                                                        CODE:   MTO510
                                              70 x 50 x 35 mm
                                                                                                            GROOVE SCRAPER
                                                                                                            CODE:   MTO512

                                      WAXING                                                                WAXING
                                      TOOLS                                                                 TOOLS
                           PRODUCTS

                                                                                               PRODUCTS

                                      PLEXY SCRAPER                                                         STEEL SCRAPER
                                      CODE:   MTO511                                                        CODE:   MTO513 - 1 mm                                                                10 alpine ski or 20 XC ski - 55°C x 6/8 hours - for ski base saturation
                                              130 x 60 x 4 mm
                                      SNOWBOARD SCRAPER
                                      CODE:   MTO515
                                              260 x 70 x 5 mm                                                                                       WAXING                                                                             WAXING
                                                                                                                                                    TOOLS                                                                              TOOLS

                                                                                                                                        PRODUCTS

                                                                                                                                                                                                                           PRODUCTS
                                                                                                                                                    THERMO WAXING COVER                                                                THERMO WAXING COVER
                                                                                                                                                    ALPINE - MTO801N - AC 220V                                                         JUMPING - MTO801JP - AC 220V
                                      WAXING                                                                WAXING                                  ALPINE - MTO801NUS - AC 110V
                                      TOOLS                                                                 TOOLS                                   55°C - 60°C - 2300 x 140 mm                                                        55°C - 60°C - 3000 x 185 mm
                           PRODUCTS

                                                                                               PRODUCTS

                                      PTFE TAPE                                                             FIBERLENE TAPE                          55°C x 1,5 h for quick ski base saturation                                         55°C x 2 h for quick ski base saturation
                                      CODE:   MTO901                                                        CODE:   MTO900
                                              10 mt x 130 mm                                                        10 mt x 130 mm                  THERMO WAXING COVER
                                                                                                                                                    FREERIDE - MTO805N - AC 220V
                                      PTFE SHEET                                                                                                    FREERIDE - MTO805NUS - AC 110V
                                      CODE:   MTO902 - 10 pcs
                                              200 x 130 mm                                                                                          55°C - 60°C - 2000 x 170 mm
                                                                                                                                                    55°C x 1,5 h for quick ski base saturation                                         WAXING
                                                                                                                                                                                                                                       TOOLS

                                                                                                                                                                                                                           PRODUCTS
                                                                                                                                                    THERMO WAXING COVER
                                                                                                                                                    SNOWBOARD - MTO806N - AC 220V                                                      CLAMP FOR THERMO
                                      WAXING                                                                WAXING                                  SNOWBOARD - MTO806NUS - AC 110V                                                    COVER
                                      TOOLS                                                                 TOOLS                                                                                                                      CODE:     MTO802
                          PRODUCTS

                                                                                               PRODUCTS

                                                                                                                                                    55°C - 60°C - 1800 x 330 mm
                                      STANDARD THERMOMETER                                                  DIGITAL PROBE THERMOMETER               55°C x 1,5 h for quick ski base saturation
                                      CODE:   MTO915                                                        CODE:   MTO921
                                              temp. -20°/+50°                                                       temp. -40°/+200°

                                                                       48                                                                                                               49
SKI LAB                                                                                                              MAINTENANCE SOLES                                                                                    GENERAL CATALOG 2020/21

                        SKILAB                                              SKILAB                                                      MAINTENANCE                                                                     MAINTENANCE
                        ACCESSORIES                                         ACCESSORIES                                                 SOLES                                                                           SOLES
          PRODUCTS

                                                               PRODUCTS

                                                                                                                             PRODUCTS

                                                                                                                                                                                                             PRODUCTS
                        PROTECTIVE MASK                                     TRUE BAR
                        CODE:    KZ08005                                    CODE: MTO514 - 3 mm                                         SKI BASE                                                                        FREE CANDLE ø 8 mm
                                                                            STEEL SCRAPER                                               CODE:   LK00001 - trasparent - 4pcs                                             CODE:   LK20001 - transparent
                                                                                                                                                LK00002 - graphite - 4pcs                                                       LK20002 - graphite
                                                                                                                                                250 x 80 x 1,3 mm                                                               LK20003 - black

                        SKILAB                                              SKILAB
                        ACCESSORIES                                         ACCESSORIES                                                 MAINTENANCE                                                                     MAINTENANCE
          PRODUCTS

                                                               PRODUCTS
                        HOLE PLUGS                                          PLASTIC BUSHING                                             SOLES                                                                           SOLES

                                                                                                                             PRODUCTS

                                                                                                                                                                                                             PRODUCTS
                        CODE: LK21101 - 500 pcs                             THREADED
                        MIXED NORMAL COLORS                                 CODE:        LK21201 - 100 pcs                              GUN CANDLE ø 11.5 mm                                                            WELDING STRIP
                                                                            BLACK                                                       CODE:   LK20301 - transparent                                                   CODE:   LK20401 - transparent
                                                                                                                                                LK20302 - graphite                                                              LK20402 - graphite
                                                                                                                                                LK20303 - black                                                                 LK20403 - black

                        SKILAB                                              SKILAB
                        ACCESSORIES                                         ACCESSORIES
          PRODUCTS

                                                               PRODUCTS
                        STEEL SKI DRIL                                      HARD STEEL                                                  MAINTENANCE                                                                     MAINTENANCE
                        CODE:    MM420L - 3,5 x 7 mm                        SKI DRILL                                                   SOLES                                                                           SOLES

                                                                                                                             PRODUCTS

                                                                                                                                                                                                             PRODUCTS
                        CODE:    MM420L - 3,5 x 9 mm                        CODE:        MM420CO - 4,1 x 9 mm
                        CODE:    MM420L - 3,8 x 10 mm
                        CODE:    MM420L - 3,8 x 15 mm                                                                                   WIRE FOR SMEARING                                                               WIRE FOR SMEARING
                        CODE:    MM420L - 4,1 x 9 mm                                                                                    MACHINE ø 3mm - 0.5 kg                                                          MACHINE ø 3mm - 1.5 kg
                                                                                                                                        CODE:   LK20601 - transparent                                                   CODE:   LK20661 - transparent
                                                                                                                                                LK20602 - graphite                                                              LK20662 - graphite
                                                                                                                                                LK20607 - black                                                                 LK20667 - black
                        SKILAB                                              SKILAB
                        ACCESSORIES                                         ACCESSORIES
          PRODUCTS

                                                               PRODUCTS

                        SCREW DRIVER BIT                                    LUBRICANT FOR                                                                                          MAINTENANCE
                        CODE:    MMF4302                                    SKI BINDINGS                                                                                           SOLES

                                                                                                                                                                        PRODUCTS
                                 pzd2 x 110 mm - A4 standard                CODE:        MM490 - 150 ml
                        CODE:    MMF4303
                                 pzd3 x 110 mm - A4 standard                                                                                                                       METAL GRIP ø 3,5mm - 10 mt
                                                                                                                                                                                   CODE:   LK20902 - transparent
                                                                                                                                                                                           LK20904 - graphite

                         SKILAB                                             SKILAB
                         ACCESSORIES                                        ACCESSORIES
             PRODUCTS

                                                               PRODUCTS

                         ELASTICS FOR                                                                                                   MAINTENANCE                                                                     MAINTENANCE
                         BINDING                                            SAND PAPER 70 x 200 mm                                      SOLES                                                                           SOLES

                                                                                                                             PRODUCTS

                                                                                                                                                                                                             PRODUCTS
                         CODE:    SMO58100 - 1 kg                           CODE:        BK00008 gr 600 - 5 pcs
                                                                                                                                        POLYMERIC ADHESIVE                                                              MIXING TIPS
                                                                            SAND PAPER 120 x 200 mm                                     FOR SKI BASE REPAIRING                                                          CODE:   LK00016 - 12 pcs
                                                                            CODE:        BK00950 gr 180 - 5 pcs                         CODE:   LK00010 - amber - 25 ml
                                                                            CODE:        BK00951 gr 120 - 5 pcs                                 LK00015 - black - 25 ml
                         SKILAB
                         ACCESSORIES
             PRODUCTS

                         STEEL STRUCTURE                                         WAXING
                         BRUSH                                                                                                          MAINTENANCE                                                                     MAINTENANCE
                         CODE:    BK00130                                        TOOLS                                                  SOLES                                                                           SOLES
                                                                      PRODUCTS

                                                                                                                             PRODUCTS

                                                                                                                                                                                                             PRODUCTS
                                                                                 MAPLUSTEX KIT
                                                                                 CODE:      BK00009                                     UNIVERSAL                                                                       PRIMER FOR
                                                                                            135 x 110 x 7 mm                            CYANACRYLATE ADHESIVE                                                           POLYETHYLENE
                                                                                                                                        CODE:   LK00020 - transparent - 30 gr                                           CODE:   LK00021 - spray - 15 ml
                                                                                 three different abrasive mats for
                                                                                 smoothening ski base

                                                         50                                                                                                               51