IMHA Summary of Activities 2016 2018 - International Masters
→
If your browser does not support JavaScript, please read the page content below:
IMHA Summary of Activities 2016 2018 - International Masters
→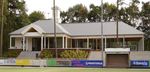 1 President's Report I was elected President 4 years ago, and since then the number of teams participating in IMHA events has almost doubled to 135. There will be a total of 443 matches in the 2018 World Cup in Terrassa, making it the largest Masters Hockey tournament of all time. The number could have been higher but for the timing and costs of the event. These repetitive obstacles have been discussed at length by the IMHA Board, which has sought to remove these barriers. Having listened to the World Masters Hockey (WMH) Events Working Group ideas on this issue, we intend to present the 2018 IMHA Congress with proposals designed to make future Masters Hockey tournaments more accessible for all age groups world-wide. The membership will decide and to that end, the proposals will be made public before the World Cup, giving the membership time to reflect and make their feelings known to their representatives so that their wishes are met through democratic process at Congress. The resulting decisions will have implications for the number and locations of the 2019 European, Asian and Pan-American Continental Championships and the 2020 World Cup. In February 2019, the 2nd Indoor Masters World Cup will be hosted by Hong Kong.
IMHA representatives have met regularly with FIH and WGMA and as you may have seen from minutes on our website, the Board have met regularly to discuss progress. Since the last Congress, the IMHA have supported the first Masters Hockey tournaments in South America, organised the first ever Masters Indoor World Cup at Krefeld in Germany in January 2017, and in partnership with HC Tilburg, staged the largest European Championships to date. I would like to record my heart-felt thanks to the members of the IMHA Board for their support over the last 2 years. It has been a great privilege to work with very talented people, who have made an enormous contribution as individuals and as a team. In Canberra, the 2016 IMHA Congress approved IMHA involvement in the negotiations to set up WMH as the replacement for the IMHA and WGMA. The WMH will take over in 2019 providing the IMHA and WGMA 2018 Congresses approve. Approval by the IMHA membership will result in the winding up of the IMHA on an agreed date and direct the use of funds built up over the 11 years of IMHA existence. All future tournaments would carry the WMH label and logo.
IMHA Ltd was set up in Scotland in 2014, but it started out in life in 2007 in Birmingham (England). The IMHA Congresses have elected 2 Presidents (an Englishman and a Scot), 4 Treasurers (an Australian, a Scot, an Irishman and an English woman), 2 Secretaries (a New Zealander and an Australian) and 2 Technical Directors (an Australian and a New Zealander). The website contains a diagram which depicts the members of the IMHA Board and the Continental representatives. This schematic demonstrates the truly global reach of the organisation. The IMHA's success is the result of the international collaboration and the commitment of a fantastic team. No single individual could have made this happen and on behalf of the IMHA, I want to thank all our members who have selflessly given their time to the IMHA project, be that through contributions to our tournaments, or supporting Masters Hockey at a local level. We could not have done it without you!
I have met only a few of the many inspirational people who power our continued growth. I may not know you all personally, but you deserve to know that you are making a huge difference and the Hockey Family is stronger because of you! Thanks also for making my job so much easier! Glenn Paton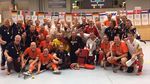 2 Treasurers Report The IMHA bank balance this year is in an increased position of strength as more and more countries are actively promoting and supporting masters hockey. The forthcoming 2018 Wold Cup sees a record number of entries and pleasingly a number of those are from countries that have not previously entered any events. In addition to the increase in the number of countries, established member countries have also in many cases increased the number of age based teams both men and women. As plans move forward for a unified one Masters Association. This year for members attending a full statement of accounts including pervious years will be available at Congress for member scrutiny. In relation to outstanding income. We are awaiting membership fees from Argentina, Belarus and Oman. In addition to hosting fees from Australia for the 2016 World Cup along with the forthcoming hosting fee from Spain.
IMHA have no major creditors outstanding and expenditure during the two year 2016 – 2018 period includes expenses for Glenn Paton (President) and Sue Briggs (Secretary) attending various FIH Masters Panel Meetings, the FIH Congress, medals for various tournaments, and website costs. Balance as of 17th June 2018: £ 11430.11 Expenditure 2016-2018 : £7255.48 There are no further planned significant outlays. Therefore, members will see that the account is strong and has been prudently managed.
Deb Wilkes IMHA Honorary Treasurer
3 Technical Report The two main technical issues since the last Congress are the 2018 World Cup and progress towards the single Masters entity. 2018 World Cup – Terrassa This huge event hosted by Club Egara has been a challenge for the local organisers in terms of number of teams, venues, technical requirements for running games, and coordinating the expectations of sponsors, teams, and individuals. Working with the LOC has always been a mutual effort to achieve the best and fairest outcome for all. Balancing various demands means that some may feel they have not got exactly what they wanted, but I am certain that fairness has triumphed. Our aim for the regulations and running of this FIH World Cup has been to match as closely as possible other premier FIH events. We have chosen to run the games as 15 minute quarters with up to 40 second time outs for penalty corners and after goals. Although this may place an extra burden on umpires and technical benches, it assures hot weather protocols are not required, allows goal celebrations without appearance of time wasting, and ensures fair conduct for PCs at the end of periods. How it is managed will depend on ground facilities. We will be interested in feedback from players and officials as this initiative may shape decisions for Masters tournaments under the future single Masters entity.
Eligibility – both age and nationality – has been a constant and repeated hassle. Despite IMHA regulations stipulating age criteria, and national representative criteria, many teams have been requesting dispensation for under-age players, for players who have represented other nations, for players to be replaced during the tournament, for more field players. Several of these requests have pleaded special circumstances but many seem to be based on player preference for who they like to play with, and who they do not, or their national association has not entered a particular age group, or they cannot find the maximum allowable squad amongst available players. Once dispensation is given to one team, every other team in their pool, anmd in their age group, can feel disadvantaged. The challenge has been to balance encouragment of participation alongside fairness for those teams playing strictly by the regulations no matter how it limits their team composition. All requests for dispensation have been carefully considerd by the technical officer, secretary and president before decisions are made.
World Masters Hockey The path to formation of a single Masters entity under FIH has raised a number of issues for the technical working group. Among these are developing standard regulations for eligibility, both age and nationality, standard game durations and stoppages, technical bench requirements (such as using TMS or paper), developing a database of umpires and officials (including their experience and abilities), developing support for local organising committees for draws and pools that encompass all varieties of numbers across what are effectively multiple championships at one venue and time. Agreement has been reached on many of these issues but feedback from teams and officials, especially on what works well and not so well at the WGMA and IMHA Spanish adventures in June and July will be welcomed. Jeff Brown IMHA Technical Officer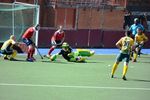 4 Masters World Cup, Canberra Masters World Cup, Canberra, Australia 29 March – 9 April 2016 Australia hosted the 2016 World Cup in Canberra which proved to be a very successful event. The event hosted 26 women's and 26 men's international representative teams from over 12 countries. Divisions for both the men's and women's World Cups were played in the Over 40s, Over 45s, Over 50s and Over 55s, in addition to the women having an Over 60 division.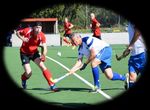 6 Masters Indoor World Cup, Krefeld .Inaugural Masters Indoor World Cup, 2 – 5 February 2017 The first ever Masters Indoor World Cup was held in Krefeld, Deutschland for Men and Women's teams at the 40+ and 50+ age groups. New countries like Sweden, Switzerland, Poland and Denmark joined the IMHA to take part in this event. The high quality of the hockey and the exciting matches were a revelation given the age groups. US team photos courtesy of photographer Doug Hetzler Participating Nations • Denmark • Germany • England • France • Italy • Netherlands • Poland • Sweden • Switzerland • USA 8 Women Teams 17 Men Teams 3 Age Groups (W40, M40, M50)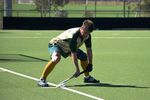 7 European Cup, Tilburg 2017 European Cup Tilburg, The Netherlands 11 – 19 August This IMHA tournament comprised 63 teams and was a huge success. The competition was fierce on the pitch, but the usual camaraderie off the park was as enjoyable as ever.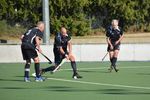 8 Update from Canada Update on Masters' Activities in Canada Canberra 2016 was the first time Canadian teams participated in the International Master's World Cup. The enthusiasm for the event from the members of the men's and women's over 50s teams who went to Australia as well as the strong support of the Field Hockey Canada administration has contributed to a growth of interest in master's hockey in this country. Two women's teams (an over 50 and an over 55) and one men's team (an over 50) are competing in this year's event. Also, for the first time, Canada had representation at the men's over 60s level at the GMHA World Cup held this June in Barcelona. When the IMHA opened up the European Masters Championship to non-European teams in 2017 the Maple Leaf Masters, made up of mostly Canadian men, were quick to submit an entry. A Canada Masters hockey steering committee set up before the 2016 World Cup continues to meet at the FHC offices in Vancouver on a regular basis to discuss the direction of this growing division of the sport. In addition to World Cup planning, events such as festival days for masters are established. The aim is to encourage participation from all players of eligible age and not only the ones involved at the international level. The majority of Canadian Masters tournaments are located in British Columbia. The BC Masters held annually in Victoria welcomes women's teams from Vancouver and the Island as well as from Calgary. The Vancouver International Tournament held each May has a Masters division. Seattle comes across for the border for it and 2017 saw a visit from the over 60s England women's team. A men's team recently participated in the American Shooting Stars tournament. Canadian women's and mixed teams are well represented at the Golden Oldies' festivals and Vancouver will welcome players from all over the world for the 2019 edition.
No provincial organizations have specific masters' leagues. A healthy number of players who are 35+ are members of indoor and outdoor teams that are not categorized according to age. The database set up by Field Hockey Canada continues to grow with the registration of masters' players across the country. It is especially encouraging to see involvement by a 'younger' group of masters and it is hoped that the next IMHA World Cup will find Canada represented by players in their forties.
http://www.fieldhockey.ca/program/canadian-masters-hockey/ Canadian Women Over 50 /Over 55 Spain 2018 Ali McGillivray IMHA Continental Representative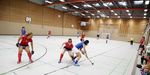 9 Update on Masters' Activities in the USA Masters Field Hockey in the United States is experiencing rapid growth and development, both domestically and internationally, thanks to the incredible passion, dedication and hard work of both the USA Men's and Women's Masters Field Hockey Committees, made up of eight men and seven women respectively. The two committees collaborate in the development and planning for both genders. We have also recently developed two sub-committees, for both the men and women, for the upcoming Masters Indoor World Cup.
Domestically, we hosted our first ever Shooting Star Masters Tournament in 2017, which included five women's teams and a day of men's play. June 1-3, 2018 was our second annual event and included six women's teams and six men's teams (including a men's team from Canada). This tournament is the only event in the USA exclusively for masters play and we expect it to be even bigger in 2019! Lastly, our international growth has been incredibly exciting! In 2014 and 2016 the USA took two men's and two women's teams to the Masters World Cups. Two years after Australia, we have more than doubled those numbers! Team USA will be represented by four men's teams (O40, O45, O50, O55) and five women's teams (O35, O40, O45, O50, O55) at the IMHA EXIN Masters World Cup and one men's team (O60) at WGMA Grand Masters World Cup in Spain.
https://www.teamusa.org/usa-field-hockey/players/masters http://usamastersfieldhockey.org/ USA Women's Masters USA Men's Over 40 Maria Keesling IMHA Continental Representative Update from USA
10 Update on Masters' Activities in Pan America 1st American Masters and Grand Masters Championship 2016 The first Tournament of the Association was held in the Club General San Martin, in the Party of February 3 (Buenos Aires - Argentina) from 02 to 04 December 2016. Even being a Tournament without previous history, it was achieved the participation of 24 teams from Uruguay, Paraguay, Buenos Aires and several provinces of Argentina (Córdoba, Entre Ríos, Mendoza, Tucumán). Categories of Ladies and Gentlemen Masters participated: 40 to 50 and 50 to 60.
In addition, with the intention of promoting and encouraging the attendance of Grand Masters teams (+60) a mixed exhibition match was promoted. The matches were held in two "sand" courts over 3 intense days totalling 56 games added all categories. 1st Hockey Masters' Track Tournament - BANADE 2017 In August of 2017, the First National Hockey Tournament for Veterans was organized at the National Development Bank Club (BA.NA.DE). The modality in this case was weekly meetings (Saturdays) at night. In the competition system was all against all and definition by final score. 2nd American Masters' and Grand Masters Championship 2017 The tournament was held from December 8 to 10, 2017. In this case, the tournament was organized in the Club Ciudad de Buenos Aires in the Autonomous City of Buenos Aires. The change of venue made it possible to raise the hierarchy of the event given that the Club Ciudad de Buenos Aires has 2 international water courts. Also, its excellent geographical location and proximity to the Newbery airport enabled a better mobility of the equipment that came from other places. 18 Masters teams participated (between Categories +40 and +50) that played a total of 50 matches during the three days. Although a contest between the Grand Masters (+60 and up) was not put together, a mixed challenge was once again held to provide a space for those former players who have masters in activity.
Eduardo Guelfand Ruth Soneyra Maximiliano Beradi Presidente Secretaria Commuminications & Marketing Update from Argentina
11 Update from Ireland (Ladies) Update from Irish Ladies The Irish Ladies masters hockey team started in 2010 when 13 "Forty somethings" went to Swansea to play in the home nations. We had a lot more enthusiasm than talent or success. This year we go back to Swansea with 4 squads of 16, competing in the over 40's, 45's, 50's and 55's.. Following the Home Nations, we go to Barcelona for the world cup in July, which will be the largest ever masters hockey tournament, with 135 teams from 25 countries.
So what does it take to be a Master's hockey player in Ireland? Most of us play club hockey from September to April. That's training twice a week and matches at the weekend. During the winter the Ireland squad try to train once a month in Dublin, for between 3 and 4 hours on a Sunday. Once the club season ends, we train with our provinces mid week, and every weekend the full squads assemble in Dublin. This puts a huge strain on our team mates, who come from Munster, Ulster and Connaught and even one from England. Former Balally resident Kathy Shaw, makes and 8 hour round trip from Caragh Lake in Kerry. The Leinster players provide lunch and then the travellers hit the long road home. In order to have the success we've had since that first tournament in 2010, we've hired the best coaches and each squad has a manager. We take our fitness very seriously. That doesn't come cheap and we fund it on a "pay to play" basis. Adding the cost of hiring pitches, buying kit and travelling to tournaments, It also places demands on family and long suffering partners who hold the fort while we play.
We would dearly love to bring back the gold medal from the world cup this year. While we'll be disappointed if we don't, deep down we know we are already winners. The amount of commitment, enthusiasm and hard work we put into the training for province and country whilst juggling jobs, family and everything else life throws at us is unreal. It is such an honour to play for Ireland and especially to do it with world-class players and friends by your side. We keep physios in jobs, and often take to the pitch held together with strapping and tape! In our heads we're still 25-our bodies tell us otherwise. Players have been known to take to the pitch with broken hands, fingers and stitches galore. The competitive spirit hasn't waned in the slightest. The passion for hockey, and winning, is stronger now than ever! The on-site physios become our new best friends and ice-baths are the post match essential.
But we love it and will keep going for as long as physically possible! Alison Pigot IMHA Delegate – Irish Ladies
12 Update from Oceania Update from Oceania New Zealand Masters Hockey in New Zealand has enjoyed a busy couple of years. A number of events have been organised which have showcased our sport such as the Annual National Masters Tournament with approximately 70, hockey association representative teams competing. The National Association, Hockey New Zealand (HNZ) has embraced Masters Hockey with a number of initiatives. These include HNZ's new Community Coaching Manager, Nicole Youman providing assistance to the Masters space and the inception of a new Masters Advisory Group in NZ. World Masters Games (2017) had a huge uptake in Auckland. While outside of the IMHA portfolio it is worth mentioning in terms of thinking about the way participants are encouraged to transition into master's hockey. This was particularly the case in the 'younger' men's and women's age groups (35+) where some recently retired Black Sticks (national teams) were introduced to masters through participation in this type of 'social' tournament.
Significantly, and highlighting the interest in the competitive side of Masters, Trans-Tasman rivalry was highlighted at the bi-annual clash in 2017 hosted by Northland Hockey Association, Whangarei, New Zealand (NZ). Moreover, NZ will field 10 teams (4 Men's and 6 Women's) at the IMHA World Cup in Barcelona alongside two Men's teams at the WGMA tournament. This commitment defies the 'tyranny of distance' and further highlights the strength of Masters Hockey in this locale. Rachel Minton-Smith Community Hockey Manager – Capability Hockey New Zealand Australia Masters hockey in Australia continues to grow and has experienced a successful time since the World Cup in Canberra. Most excitingly is the merging of the Men's and Women's committees into the Hockey Australia Masters committee which will guide the growth of our sport into the future. The respective Australian Masters' Championships continue to be the two biggest hockey tournaments run in Australia.
On the International front, Australia has been fortunate in having two fantastic tournaments over the past two years in our part of the world. The first being the IMHA World Cup in Canberra held in May 2016 with teams from 13 countries competing in 9 divisions over 5 age groups. Given the home ground advantage it was fitting that Australia won 5 gold, 2 Silver and 2 bronze. The quality of the hockey and enjoyment of the teams justified travelling half way around the world to compete.
13 Update from Oceania The second tournament was our biannual Trans-Tasman tournament held in beautiful New Zealand at Whangarei. This event has grown almost every year and 2017 was the largest of these to date with 13 teams from both countries competing over 7 age groups. In what was a fiercely fought contest, Australia won the event by just 6 points. We look forward to the upcoming IMHA and WGMA World Cups in Spain in which we have representative teams in every age group. Martin Ferrari IMHA Continental Representative
14 Update from Pakistan Update from Pakistan Pakistan Veterans Hockey club was founded in 1992 by myself, Olympian Islahuddin Siddiqui, who is the current chairman of Selection committee of Pakistan Hockey Federation. The main intention was to provide all the legendary players a platform to practice and carry their name and legend in the sports they truly love. This move was extended to the idea of welcoming young generation to play alongside their role models, learn from the best in the field and mould them progressively in their national sports Hockey.
This club has shown tremendous strength and potential by winning Masters World Cup Hockey Tournament hosted in Australia in the year 1994 & further in the year 2002 in Malaysia They further participated in Masters Hockey Tournament in Honk Kong & New Zealand where once again the players out shown themselves as champions All these years Pakistan Veterans Hockey clubs played many international tournaments in countries like UAE, India & Malaysia to keep the spirit of sports alive and healthy among the veterans players This club takes it on itself to arrange regular friendly matches between international & Olympian veteran players on National Holidays Recently in the year 2017 we organized National level Hockey Veterans Tournament with the coordination of KHA on a very massive level, in which 8 teams from all over Pakistan competed against each other alongside prominent Olympians and international players. This Tournament was in order to pay tribute to Munawwar Zamman who was a notable and celebrated Olympian player of his time, also had been the caption 1992 World Cup Hockey team of Pakistan Moreover, we have great plans for this club in future. We plan to take our team on upcoming hockey series tournament being organized around the globe in this year and coming year, therefore prepping the team to give best performances throughout the year. We have weekly training sessions for our Olympians and International players to keep them healthy and fit.
We also have an Annual Veterans Tournament planned for this year as well like every year in which we will witness massive participation from all International & Olympian players in Pakistan The club comprises of following eminent and renowned players ; Olympians : Islahuddin (myself), Shahnaz Sheikh, Samiullah, Ayaz Mehmood, Qamar Ibrahim, Kamran Ashraf, Shahbaz Ahmed, Hasan Sardar, Shahid Ali Khan, Rana Mujahid, Saleem Sherwani, Nasir Ali, Waseem Feroze, Raheem Khan, Iftikhar Syed, Ahmed Alam & others International Players: Safdar Abbas, Jan Mohammad, Arif Bhopali, Pervaiz Iqbal, Khalid Paracha, Arif Siddiqui, Ashar Kidwai, Laeeq Lashari, Azam Khan, Sarfaraz Ahmed & others Islahuddin Siddiqui IMHA Continental Representative
15 Update from Egypt Update from Egypt The situation of the Master Hockey players in our region has not really developed over the past few years. In brief our situation "EG Master Hockey" is as follows: - with the support of the previous Sport Minister authorizing the use one public Hockey pitch we are enjoying 2 hours training every Saturday - limited access to hockey pitches makes it very difficult to organise any local Tournaments for masters players. Some creativity has resulted in playing a social 6 a side on smaller venues. The IMHA Board should have an open dialogue with the FIH discussing problems associated with the development of Masters Hockey in some Continental Federations (CFs). CFs need to work with local associations to ensure hockey is available to all players wanting to play at the masters level. Adel EL Guindi IMHA Continental Representative