Importance of oral health and access to dental services for aged care residents - Archana Pradhan Lantern Project 7 July, 2017
Page content transcription
If your browser does not render page correctly, please read the page content below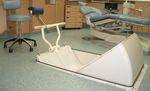 Importance of oral health and access to dental
        services for aged care residents

                               Archana Pradhan
            BDS, BScDent(Hons), PhD, DClinDent (Special Needs Dentistry)
                       Fellow of Special Care Dentistry (USA)

Lantern Project
7 July, 2017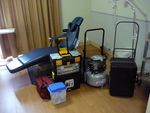 Recently two dignified old homeless gents quietly
                                                                           queued for a meal in our Loaves & Fishes Free
                                                                           Restaurant. Curiously though, when they took their
                                                                           seats only one of them ate. The other patiently waited.
                                                                           As we watched this we wondered what was going on.
                                                                           Why wasn't the other man eating? His meal was going
                                                                           cold. What happened next shocked us.

                                                                           When the first man finished his meal he
                                                                           had a drink of water to clean his mouth.
                                                                           Then he took out his dentures and passed
                                                                           them to his mate who put them in and
Source: https://www.exodusfoundation.org.au/2017/03/20/sharing-dentures/   finally, was able to enjoy his meal. These
                                                                           two homeless Australians were sharing
                                                                           one set of dentures!
  The fact that this can happen in Australia is astounding. Thankfully, my Exodus Foundation team was able to help. We took
  both men to our free dentist where they were given individual sets of dentures. Now, these old mates can eat their meals
  together.

  Reve. Bill Crews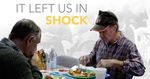 Woman found with maggots in her mouth at Raymond
Terrace nursing home
Anita Beaumont
9 May 2017, noon
A PORT Stephens woman whose mother was found with maggots in her mouth at a
Raymond Terrace nursing home the day before she died has called for an inquiry
into the aged care sector.

Jayne Carter has raised serious concerns about the standards of aged care facilities
after she was told by staff at the Opal Raymond Terrace Gardens nursing home that
they found maggots in her mother Shirley's mouth.
Shirley died at the nursing home in October 2016.
Ms Carter told the ABC that she wanted justice for all people in aged care, and
thinks an inquiry into the sector is "imperative."
"Opal say they are experts in dementia and care for the aged, and I think the
entire aged care system needs a bit of shake up because this is happening too often
to too many people," she said.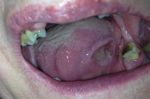 Ill-fitting denture/oral problem

Weight loss/Frailty/Falls*/Death                          Ability to (enjoy) eating

                              Risk of malnutrition+

+ Malnutrition is strongly associated with poor OHRQoL (Hugo et al. 2016)
* In Australia, maxillofacial fractures are the third most common trauma in falls in the
elderly after neck of femur and upper limb fractures (Cripps & Carman 2001).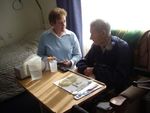 The Steering Committee acknowledge that dietitians do not act alone in either the detection or
treatment of malnourished patients, considered important to consult with a wide range of health
professionals and consumers of health services. The March 2008 version
(DAA 26th National Conference 2008) was circulated by DAA for multidisciplinary feedback to:
(Watterson et al. 2009)
Australian New Zealand Society for Geriatric Medicine       Australasian Podiatry Council
Speech Pathology Australia                                  Australian Association for Exercise and Sports Science
Royal College of Nursing Australia                          Australian Association of Occupational Therapists
Australian Association of Gerontology                       Australian Physiotherapy Association
Aged Care Association Australia (ACAA)

Australian Association for Quality in Health Care (AAQHC)   Services for Australian Rural and Remote Allied Health
Australian College of Health Service Executives (ACHSE)     (SARRAH)

Australian Association of Social Workers
Australian Psychology Society
Institute of Hospitality in Healthcare
Australian General Practice Network
                                                            DENTAL?
Australian Meals On Wheels                                  Australian Society of Special Care in Dentistry (ASSCID)
Society of Hospital Pharmacists of Australia                Australia and New Zealand Academy for Special Needs
The Royal Australasian College of Physicians                Dentistry (ANZASND)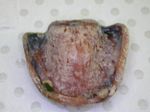 Why is dentistry relevant for older adults?
1. Increase in the proportion of older adults

2. Substantial reduction in edentulism (increase in retained teeth) (Slade et al. 2007)

3. Increase in demand for regular dental care

'Consequences of success'

• More COMPLEX Dentistry

• More challenging for the ageing population with special needs

       The Silver Tsunami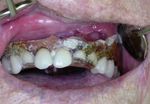 Oral health of older adults

Poor oral health with high levels of :

• Dental caries experience (decayed teeth and roots)

• Periodontal disease (gums and supporting tissues)

• Xerostomia (dry mouth)

• Traumatic ulcers

• Tooth loss

• Oral cancer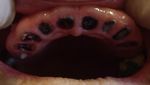 Dental caries
• 'Complex' or 'multifactorial', not amenable to simple prevention -
  elimination of 'one type of organism' or enhancing 'tooth resistance'
  (Fejerskov 2004)

• Despite regular fluoride use, caries lesions can still develop with
  more than six dietary sugar exposures per day (Duggal et al. 2001,
  Ccahuana-Vasquez et al. 2007).

• Traditional epidemiological measures of dental caries do not adequately
  reflect its social impacts, economic costs, and health care system effects.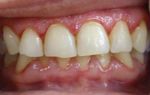 Oral health of older adults
Precipitating factors:
• Poor oral (and denture) hygiene

• Prolonged use of multiple anticholinergic drugs
• Delayed clearance from the mouth of medications sweetened with sugar
  (MacEntee 2006, Chew et al. 2006, Maguire & Baqir 2000)

        Before toothbrushing                           After toothbrushing

Most oral health problems are preventable and reversible.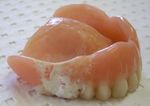 Impacts of oral disease on general health
Strong associations between:
• Periodontal disease and diabetes
• Tooth loss and poor nutrition (Kandelman et al. 2008)

• High levels of plaque on residents' natural teeth and dentures, & aspiration pneumonia
  (Chalmers et al. 2002, Mehta et al. 2013; Barnes 2014), one of the major causes of
  hospitalisation and death of patients with dementia in nursing homes

• Elderly patients with no oral care had triple the risk of mortality from pneumonia,
  compared to those who had an oral hygiene aide (Bassim et al. 2008)

• Oral health care (tooth brushing after each meal, cleaning dentures once a day, and
  weekly professional oral health care) : best intervention to reduce the incidence of
  aspiration pneumonia (Maarel‐Wierink et al. 2013).
Inquiry into Dental Services for Older South Australians - 2010
• Disturbingly, there may be a 'reasonable percentage of people dying in aged care
  facilities from aspiration pneumonia' in which poor oral health is implicated.

• Some people avoid eating particular foods because of oral health problems
  and, in more severe cases; shun all social interactions because of embarrassment
  about their dental appearance.

• Departnent of Health noted that dental diseases rank amongst the highest in terms
  of 'avoidable' hospital admissions.*

• Improving the oral health of the community will significantly reduce costly and
  entirely avoidable hospital admissions.

*hospitalisation is thought to be potentially avoidable if preventive care and early disease
 management are applied.
Oral effects of medical conditions
•   Stroke
•   Parkinson's Disease
•   Dementia
•   Motor neurone disease (MND)
•   Multiple sclerosis (MS) - Trigeminal Neuralgia; orofacial pain

•   Inability to self-care
•   Difficulties in speech
•   Impaired communication, low self-esteem and well-being
•   Difficulties in swallowing
•   Risk of aspiration
Oral effects of medical treatment

•Radiotherapy (RT)

•Chemotherapy (CT)
                                    mucositis

•Medication-related osteonecrosis of the jaws (MRONJ)
                                                        Osteonecrosis of jaws
Oral health related quality of life can be improved
• Post head and neck cancer/Osteonecrosis of jaws
  - Obturator

• Post stroke
  - Palatal-lift

• Oro-motor therapy
National Oral Health Priority
• National Oral Health Plan (2004-2013): Action Area Three: Older People
• National Oral Health Plan (2014-2023): Priority population 4
  People with additional or specialised health care needs
  1. People living with mental illness
  2. People with disabilities
  3. People with complex medical conditions
  4. Frail elderly

Goal
• Improve oral health outcomes and reduce the impact of oral disease.

Key strategies
• Enhance skills & competencies of oral heath workforce to meet the needs of Priority
  Populations
• Ensure capacity of oral health workforce to work as part of multidisciplinary teams
• Collaborate with peak bodies to include comprehensive oral health components in accreditation
Good practice examples
Response to National Oral Health Plan (2004-2013)
Better oral health in residential care: final report. South Australian Dental (Fricker & Lewis 2009)
Resource portfolios were used for national use.

Key processes
• Oral Health Assessment Tool (OHAT) – oral health screening
• Oral Health Care Plan (OHCP)
• Daily oral hygiene maintenance
• Timely dental treatment

Key findings
• Oral Health Assessment by non-dental professional does not replace a dental examination;
  can be successfully used by GPs & RNs to identify residents requiring a dental referral.
• Residents' oral health improved with the implementation of the project.

Result
2010: implementation of model in the first Australia-wide Nursing Home Oral and Dental Plan
396 workshops : 4,885 people trained from 2,809 aged care homes, multi-purpose services and
Indigenous flexible care services.
Caring for oral health in Australian residential care
                                                                                (Chalmers et al. 2009)
- Investigated role of carers in Australian residential care facilities
- Three aspects of best practice:
1. Development of comprehensive and appropriate oral and dental care policies and procedures,
    - Commonwealth Residential Aged Care Standards

2. Train carers in Oral Health Assessment Tool (OHAT)
   - Assessed reliability & validity of carers' use of OHAT in assessing residents' oral health

3. Use Oral Hygiene Care Plan (OHCP) as an evidence-based oral health protocol for carers of
   dependent older adults (Blanco & Chalmers 2001).

Focus group discussions
• Completion of the OHAT and OHCP are practical and easy to use (8 minutes).

• 'We are now doing a dental audit for all new residents'.

• 'Everyone knows it is an issue that needs to be looked at'.
Nursing home care program
• Collaborative partnership between:
  1. South Australian Dental Service
  2. Australian Dental Association (SA Branch)
  3. private dental practitioners

• Great initiative, but problems include:
  1. Exclusion of facilities when funding level hits its max, and private dentists
     are unable to access equipment
  2. New adequately trained specialists in SND are unable to enter the market
                                                          (Pradhan et al. 2016)
Inter-professional education programs
Steffens M, Pradhan A, Aldenhoven S, Boylan J, Harding G. Community Outreach Dental Program:
Nursing Homes Inter-professional Care An Obligation – Not an Option. 2014
Location: Aged Care Homes (ACH) Group Residential – Highercombe, South Australia

Aims:
1. Expose medical (MBBS IV) & dental students (BDS V, BOH III) to healthy aging at nursing homes
2. Increase students' interest in caring for older residents, in response to the aging population

Methods: Shared lecture on frailty and healthy aging
            Dental students provided Oral health assessments and education to residents
Results
Attitudes: "The positive environment definitely reduced some of the stigma of elderly facilities."

Learning opportunity: "I have never had this opportunity before."
                      "Would like to do more- "adopt a resident program would be good"

Urgent need: "Always had an interest, but this has showed how much help they need!"
Good practice examples
Inter-professional education programs
Dental screening program with nutrition and dietetics students at Ave0
(Queensland) 2017-
Onsite dental screening, preventive dental services, appropriate referrals
Conflicting priorities
• Oral healthcare for frail elders are frequently neglected and receives lower priority compared
  to other more threatening disorders.

• Role of nurses and carers for oral care needs of frail elders is limited by other priorities
  (MacEntee et al. 1999, Thorne et al. 2001)

• Practical routine for helping frail people with their oral hygiene is a constant challenge in
  most facilities (Sjogren et al. 2008).

• Oral health is ignored by most and dental care is sought only when one is in obvious distress.
  Anderesson et al. (2007) reported a Swedish physician state:
  ''Problems with swallowing are my department while problems with chewing
   are the dentist's department''.

• Efforts to address the neglected oral hygiene of frail elderly by educating nurses and carers
  have had little sustained effect.
Accreditation standards for aged care
• Health and personal (oral?) care : Promote and achieve care recipients' physical and mental health
  in partnership with each care recipient (or his/her representative) and (oral?) health care team
• Nutrition and hydration: Care recipients receive adequate nourishment and hydration
  (good teeth/dentures?)
• Behavioural management : Manage needs of care recipients with challenging behaviours
  (undiagnosed dental pain?)
• Clinical care: Care recipients receive appropriate clinical care (oral?)
• Other health and related services: Referral to appropriate health specialists (dental?)
• Medication management: Care recipients' medication is managed safely and correctly
  (drug interaction/oral implications?)
• Pain management: All care recipients are as free as possible from pain (dental and oral?)
• Palliative care : Maintain comfort and dignity of terminally ill care recipients (identity?)
• Oral and dental care: Care recipients' oral and dental health is maintained
Integrated care for adults and older people

                                                  Speech pathologist

      British Society for Disability and Oral Health 2012
'Muted dental voices' on inter-professional healthcare teams

• Representatives from the dental professions rarely contribute to
  inter-professional healthcare.

• Barriers:
 - Limited experience of dental personnel on healthcare teams
 - Ignorance of other team members about the significance of oral health

• What is needed?
The concept of inter-professionality is accepted by educators, practitioners,
professional organisations, and the public (MacEntee 2011).
Questions?
a.pradhan@uq.edu.au

   Thank you!
References
Anderesson K, Furhoff A-K, Nordenram G, Wa°rdh I. 'Oral health is not my department' Perceptions of elderly patients' oral health by
general medical practitioners in primary health care centres: a qualitative interview study Scandinavian. Journal of Caring Sciences
2007;21:126–33.

Barnes CM. Dental hygiene intervention to prevent nosocomial pneumonias. J Evid Based Dent Pract 2014;14 Suppl:103-14.

Bassim CW, Gibson G, Ward T, Paphides BM, DeNucci DJ. Modification of the risk of mortality from pneumonia with oral hygiene care. J
Am Geriatr Soc 2008;56:1601-1607.

Blanco VL & Chalmers JM 2001. Oral hygiene care for dependent older adults—evidence-based protocol. Gerontological Nursing
Interventions Center. Research Dissemination Core. Iowa City, IA: The University of Iowa.

Ccahuana-Vasquez RA, Tabchoury CP, Tenuta LM, Del Bel Cury AA, Vale GC, Cury JA. Effect of frequency of sucrose exposure on dental
biofilm composition and enamel demineralization in the presence of fluoride. Caries Res. 2007;41(1):9-15.

Chalmers et al. 2002, Chalmers JM, Spencer AJ, Carter KD et al. Caring for oral health in Australian residential care. Dental statistics and
research series no. 48. Cat. no. DEN 193. Canberra: AIHW, 2009.

Chalmers JM, Spencer AJ, Carter KD, King PL, Wright C. Caring for oral health in Australian residential care. Canberra: AIHW Dental
statistics and research series no. 48; 2009.

Chew ML, Mulsant BH, Pollock BG, Lehman ME, Greenspan A, Mahmoud RA, et al. Anticholinergic activity of 107 medications commonly
used by older adults. Journal of the American Geriatrics Society 2008;56:1333–41.

COAG. Healthy Mouths, Healthy Lives: Australia's National Oral Health Plan 2015–2024. Adelaide: South Australian Dental Service, 2015.

Cripps R, Carman J. Falls by the elderly in Australia: trends and data for 1998. Injury Research and Statistics Series. Adelaide: Australian
Institute of Health and Welfare, 2001.
References
Duggal MS, Toumba KJ, Amaechi BT, Kowash MB, Higham SM. Enamel demineralization in situ with various frequencies of carbohydrate
consumption with and without fluoride toothpaste. J Dent Res. 2001;80(8):1721-4.

Fejerskov O. Changing paradigms in concepts on dental caries: Consequences for oral health care. Caries Res. 2004;38(3):182-91.

Fricker A, Lewis A, . Better oral health in residential care: final report. South Australian Dental Service, 2009.

Gould E, Tilly J, Reed P. Building consensus for the Alzheimer's Association Dementia Care Practice Recommendations. Alzheimer's Care
Today 2008; 9:18–23.

Hopcraft M, Morgan M, Satur J, Wright F. Dental service provision in Victorian residential aged care facilities. Aust Dent J 2008;53:239–245.

Hugo C, Cockburn N, Ford P, March S, Isenring E. Poor nutritional status is associated with worse oral health and poorer quality of life in aged
care residents. Journal of Nursing Home Research. 2016;4;2:118-22.

Locker D. Dental status, xerostomia and the oral health-related quality of life of an elderly institutionalized population. Special Care Dentistry
2003; 23(3):86–93.

Kandelman D, Petersen, PE, Ueda H. Oral health, general health, and quality of life in older people. Special Care in Dentistry 2008;28: 224–
236.
Kayser-Jones J, Bird WF, Paul SM, Long L & Schell ES. An instrument to assess the oral health status of nursing home residents. Gerontologist
1995;35:814–24.

Maarel‐Wierink CDvd, Vanobbergen JNO, Bronkhorst EM, Schols JMGA, Baat Cd. Oral health care and aspiration pneumonia in frail older
people: a systematic literature review. Gerodontology. 2013;30(1):3-9.
References
MacEntee MI, Hole R, Stolar E. The significance of the mouth in old age. Social Science and Medicine 1997;45:1449–58.
MacEntee MI, Thorne S, Kazanjian A. Conflicting priorities: oral health in long-term care. Special Care in Dentistry. 1999;19:164–72.
MacEntee MI. Missing links in oral healthcare for frail elders. Journal of the Canadian Dental Association 2006; 72:421–5.

MacEntee MI. Muted dental voices on interprofessional health care teams. J Dent 2011;39:S34-40.

Maguire A, Baqir W. Prevalence of long-term use of medicines with prolonged oral clearance in the elderly: a survey in northeast England.
British Dental Journal 2000;189:267–72.

Mehta MJ, Rekeneire ND, Allore H, Chen S, O'Leary JR, Bauer DC, et al. Modifiable Risk Factors for Pneumonia Requiring Hospitalization
among Community-Dwelling Older Adults: The Health, Aging, and Body Composition Study. J Am Geriatr Soc. 2013; 61(7): 1111–1118.

National Advisory Committee on Oral Health (NACOH). Healthy mouth, healthy lives. Australia's National Oral Health Plan, 2004–2013.
Adelaide: Government of South Australia, on behalf of the Australian Health Ministers' Conference; 2004.

Pradhan A, Punshon K, King P. Submission to the Productivity Commission Inquiry into Introducing Competition and Informed User Choice
into Human Services, 2016, Submission number 200.
Sjogren P, Nilsson E, Forsell M, Johansson O, Hoogstraate J. A systematic review of the preventive effect of oral hygiene on pneumonia and
respiratory tract infection in elderly people in hospitals and nursing homes: effect estimates and methodological quality of randomized
controlled trials. Journal of the American Geriatric Society 2008;56:2124–30.
Slack-Smith LM, Hearn L, Wilson DF, Wright FAC. Geriatric Dentistry, teaching and future directions. Aust Dent J 2015;60(Sup1):71–85.
Slade G, Spencer A, Roberts-Thomson K. Australia's dental generations - The National Survey of Adult Oral Health 2004-6. Dental statistics
and research series 34. Cat. no. DEN 165. Canberra: Australian Institute of Health and Welfare; 2007.
Social Development Committee of the SA Parliament. Inquiry into Dental Services for Older South Australians in Thirty first Report of the
Social Development Committee; 2010.
Thorne S, Kazanjian A, MacEntee MI. Oral health in longterm care: the implications of organizational culture. Journal of Aging Studies
2001;15:271–83.