Istituto Lorenzo de' Medici 2018 / 2019
If your browser does not support JavaScript, please read the page content below:
Istituto Lorenzo de' Medici 2018 / 2019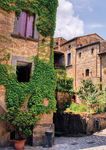 l LdM Italy Main Office: Florence, Rome, Tuscania and Venice Via Faenza, 43 50123 Florence, Italy Phone: +39.055.287.360 Phone: +39.055.287.203 Fax: +39.055.239.8920 info@ldminstitute.com www.ldminstitute.com LdM Academic Relations and Student Services 3600 Bee Caves Road, Suite 205B AUSTIN, TX 78746 U.S.A. Phone: +1.877.765.4LDM (4536) Phone: +1.512.328.INFO (4636) Fax: +1.512.328.4638 info@ldminstitute.com www.ldminstitute.com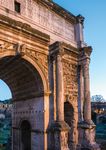 l istituto lor dici is a g r e at institution t h at balanc marv e ls of stud y in g in a for e i g n countr y w it h c h all e n g in g , int e r e stin g acad e mic class e s t h at at w e l e arn in t h e classroom w it ducation of our surroundin g s - Ismaelle P.
LdM Florence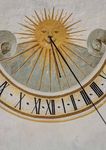 l Index 1 General information 6 1.1 Mission 6 1.2 Core Values 7 1.3 Introduction 8 1.4 Studies and Programs 11 1.5 Institute Sites 12 1.6 Memberships, Partnerships and Affiliates 20 1.7 LdM-Camnes Collaboration 22 2
Admission and registration procedures 23 2.1 Admission and Course Selection 23 2.2 Add & Drop and Final Registration 23 2.3 Application Deadlines 24 2.4 Academic Calendar 24 3 Institute policies 26 3.1
General Policies 26 3.2 Rules of Conduct 26 3.3 Academic Policies 28 4
Campus life 30 4.1
Housing 30 4.2 Cultural and Recreational Activities 31 4.3 Student Clubs and Cultural Initiatives 32 4.4 Volunteer Activities in Florence and Tuscania 33 4.5 Student Services 33 5
Programs of study 34 5.1 Italian Language Courses 34 5.2 Semester Programs 34 5.3 January Intersession Program 34 5.4 Summer Session Programs 34 5.5 Internships 34 5.6 Professional Opportunities 35 5.7 Three Cities Program 35 5.8 STEM Program 36 5.9 Marist-LdM Degree Programs 36 5.10 Creative Arts and Design Certificate Programs 37 5.11 Certificate in International Conflict Transformation 46 6
Ldm florence course descriptions 49 6.1 Florence - School of Liberal Arts and Social Sciences 51 6.2 Florence - School of Creative Arts 91 6.3 Florence - School of Design 111 6.4 Florence - School of Sciences 131 6.5 Florence - School of Italian Language and Culture 133 7
Ldm rome course descriptions 141 7.1 Rome - School of Liberal Arts and Social Sciences 143 7.2 Rome - School of Creative Arts 163 7.3 Rome - School of Sciences 169 7.4 Rome - School of Italian Language and Culture 173 8
Ldm tuscania course descriptions 179 8.1 Tuscania - School of Liberal Arts and Social Sciences 181 8.2 Tuscania - School of Creative Arts 189 8.3 Tuscania - School of Agriculture 195 8.4 Tuscania - School of Italian Language and Culture 197 9
Ldm three cities course descriptions 203 10.
LdM Staff List 206 11.
Course Index by Site, School and Department 208 12.
Course Index by Title 219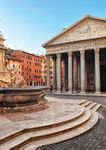 l Istituto Lorenzo de' Medici is committed to delivering a high-quality international learning experience through which students advance along their educational paths, develop their creativity, realize their own potential, and empower themselves to impact the world around them. Experiential learning is LdM's main tool to foster students' future professional development. 1.1 Our Mission General information 1 General information 1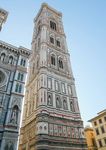 l Learning Istituto Lorenzo de' Medici upholds both traditional and innovative educational approaches and is dedicated to the empowerment of students as active participants in the learning process.
Innovation Istituto Lorenzo de' Medici prizes interdisciplinary projects and engagement with the professional sector as a way to ensure that its students achieve work-related skills necessary to meet the challenges of their respective fields. Diversity Istituto Lorenzo de' Medici embraces diversity in its dynamic, international environment composed of faculty, staff and students from over 100 different countries. Engagement Istituto Lorenzo de' Medici believes in community engagement and builds opportunities for meaningful interaction betweenstudentsandtheItaliancommunity in which they live and study.
Affirmation Istituto Lorenzo de' Medici provides equal and open access to educational opportunities and promotes personal development and growth.
Values Core 1.2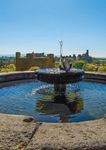 l LdM began in 1973 as one of the first centers in Florence to specialize in teaching Italian as a foreign language. Later, the Institute branched out into Studio Art courses, and is now known as one of Italy's largest and most comprehensive international institutions for higher education. After many years of success in Florence, LdM opened campuses in Rome, Tuscania and Venice, giving students the opportunity to experience different aspects of Italy.
LdM currently offers over 3,000 students a year the opportunity to live in the midst of Italian culture and share their study experience with others of different nationalities. At the same time, students attending LdM courses can also gain credit towards their US degrees.
LdM has a faculty of more than 200 dedicated and qualified instructors from Italy and all over the world. The Institute offers almost 600 different courses in Arts and Humanities, Design, Social Sciences and Communications, Psychology, International Business and Political Science, Studio and Performing Arts, Agriculture, Sciences, and Italian Language. Classroom-based liberal arts courses supplement traditional teaching methods by using the unrivalled opportunities that Florence, Tuscania, Rome and Venice offer for investigating the history and cultural heritage of Italy and Europe through galleries, palaces, gardens, churches and museums.
LdM programs stimulate and expand the potential individual creativity of students, providing them not only with the technical skills but also the conceptual insights necessary for the development of artistic talent. LdM prides itself on years of experience of offering professionally-oriented courses in Design, Archaeology, Restoration and Conservation Studio Arts, Performing Arts and allied subjects. LdM's fully equipped facilities and cutting-edge methods enable students to enjoy hands-on learning and to experience Italy as "a classroom without walls." LdM has enjoyed a long and fruitful collaboration with the University of Florence, not only in social events such as the "Tandem" conversation exchange, but also in a variety of academic ventures.
LdM has established agreements with the University of Florence Departments of Archaeology, Business and Economics, History, Art History, Music and Theatre (including Cinema and Filmmaking), as well as with the dedicated science campus or "Polo Scientifico". LdM Rome has recently inaugurated a collaboration with the University of Roma Tre for the STEM Program. 2018marksamilestoneinthehistoryofIstitutoLorenzo de' Medici: in 45 years of experience in international higher education LdM has developed a strong identity and tradition which are represented in its mission and in the lives of LdM students across generations.
Since 1973 LdM Restoration students have restored paintings and sculptures, some by the greatest artistic masters of the Renaissance like Fra' Angelico, Ghirlandaio, Botticelli, Brunelleschi and Michelangelo. They also have the chance to take part in international expeditions, like the recent ones to Easter Island (Chile) to restore the ancient Moai sculptures. Studio Art students develop their visual skills through immersion in the exquisite beauties of the Italian countryside. Fashion students work on commercial projects, meet industry professionals and present their own fashion shows, while Art, Photography, Graphic and Interior Design students work on professional projects.
A recent addition to the Florence Campus, Cucina Lorenzo de' Medici is the first school of culinary arts in the historic Mercato Centrale of Florence. A diverse group of professional chefs lead hands on cooking courses, as well as seminars that explore in-depth themes such as the overall well-being related to a balanced diet, the evolution of cooking styles, the pairing of food and wine, and the importance of the agricultural food sector. Participants are in direct contact with the artisans who produce the freshest "Made in Italy" products and learn firsthand how to observe, smell, taste, and appreciate the value and history of the products.
To assure students a quality experience abroad, LdM provides its students with a wide range of housing possibilities, student services, opportunities for travel and recreation, volunteer projects, student clubs, extra-curricular seminars and public conferences. The Institute aims to integrate formal university-level learning with an emphasis on personal growth, individual engagement, and community responsibility. YEARS OF EXPERIENCE 45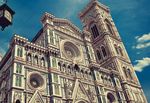 l sci e nc ricultur e / / italian lan g ua g e and cultur e lib e ral arts and social sci e nc e s / / cr e ativ e arts / / d e si g n
l LdM offers a large range of 3-credit courses during the semesters, one month sessions in June and July, a six-week science program in summer, and a three-week term in January. In the belief that access to the language is an essential component of the experience of living in Italy, the Institute requires students enrolled in the semester program to take at least one Italian language course. Students may combine courses to suit their academic, professional and personal needs. For further details on our programs see section 5 "Programs of Study". All courses are taught in English with the exception of Italian language courses.
STUDIES AND PROGRAMS 1.4
l Everyday I had the chance to live in a new different way, to challenge my old ways of thinking and living, and give myself the chance of expanding my horizons - Susana H. (Florence) " Florence 1.5 // Institute Sites As the birthplace of modern humanism, naturalistic arts and scientific inquiry, Florence was the cradle of Renaissance civilization; the place where Dante, Brunelleschi, Botticelli, Leonardo da Vinci, Machiavelli and Galileo changed forever the way we see the world. For centuries, travelers and admirers of art and culture have fallen in love with this city and the countryside that surrounds it.
Located in the heart of Tuscany, Florence is the ideal destination for those interested in studying humanities, art, design, Italian language and culture.
Extraordinarily rich in history and ancient traditions, the city, with its world-famous artistic heritage, offers the student a wide spectrum of cultural events throughout the year. Florence is also known for its exceptional cuisine, characteristic restaurants, ice-cream parlors, elegant shops, artistic workshops and traditional markets. As a thriving economic center with particular strengths in the fashion, luxury goods and tourist sectors, the city of Florence also offers its inhabitants the chance to investigate myriad aspects of the contemporary Italian world. In addition, Florence is an excellent location for access to other places in Tuscany, Italy and Europe.
l Five Schools and thirty-three Departments at LdM Florence permit study in a wide array of disciplines. Interior Design and Architecture courses engage students with the Italian tradition and innovation, representing the last word in areas from furniture, residential design, and urban planning, to sustainability. Graphic Design students develop professional printing skills in a commercial printing center. The Department of Fashion Design, Marketing and Merchandising trains professionals in all segments of the fashion industry - the design students build the skills to conceive and create a complete collection, while the business students explore their field, from production to retail.
Restoration has a consolidated tradition in educating conservators and restorers, who learn by working with authentic artworks, and who are able to move between technical and practical knowledge.
A new partnership has been agreed between LdM Florence and the prestigious Fondazione Franco Zeffirelli - International Center for the Arts and Entertainment, located right in the heart of the historical city center of Florence. The Center, supported by the Maestro himself, aims to make the artistic and cultural heritage of a seventy-year career available to both the city of Florence, Zeffirelli's birthplace, and internationally, to future generations. The Fondazione's archives include his works of drama, opera, ballet and film productions. Zeffirelli's legacy is that of his outstanding capability in combining together artistic talent and the most careful diligence.
In his productions he has not only worked as a theatre and film director but also as a set and costume designer, where imaginative freedom, thorough studies and deep attention to detail are essential to the creative process.The LdM-Fondazione Franco Zeffirelli partnership results in new courses offered at LdM Florence in the field of the Performing Arts, which will give students the chance to delve into the magic and art of Theatre, studying its history and exploring from a privileged point of view the diverse professional paths originating from it.
LdM Florence is located in fourteen campus buildings (totaling 5,600 square meters, 700 of which are devoted to classrooms) in the historic city center, right next to the thriving San Lorenzo market and church and close to transport facilities. Florence's unique architectural masterpiece, the Duomo, is within a short walk. Together, the LdM buildings contain a full range of facilities including numerous classrooms and large, specialized art studios. They also contain a cafeteria, courtyard garden, library, student point and computer center. The main LdM building in Florence is situated in Via Faenza and dates back to the 13th century.
It originated as a convent connected to a medieval church, San Jacopo in Campo Corbolini. This church, now deconsecrated, was founded in 1206 and for its first century belonged to the Knights Templar. Rich in medieval frescoes and sculpture, the church has been restored to its original splendor, and serves as the setting for LdM conferences and receptions. Students and professors from LdM Restoration Department were fully involved in the restoration of the church interior. The most recent addition is part of a 16th century historic building on via Ricasoli. The palace has an affiliation with the ancient Pucci family, an ancient and influential Florentine family, and world-renowned fashion house since the 1950s.
The building, a source of inspiration for LdM Fashion students, is adjacent to the Pucci Palace, already part of the LdM Florence campus and one of the most elegant monumental buildings in Florence that dates back to the 16th century.
l For someone who had never lived further than a few hours from home, LdM Rome provided a powerful adventure with the security of a comfortable, safe and structured learning environment -Sarah F. (Rome) " ROME 1.5 // Institute Sites The LdM Rome site offers an academically and culturally rich program for serious and motivated students seeking personalized study. Its mission is to provide students with a high quality academic experience that will open their minds to new ways of thinkingthroughtheirexposuretoRome. LdM premises in Rome are an intimate academic setting that counterbalances the vibrant life of the Italian capital city.
Students benefit from particularly small class sizes and are individually assisted during their entire stay; orientations, curricular and extracurricular activities, courses and special events encourage them to engage in a true cultural and social exchange, and achieve an absorbing experience of growth and discovery. LdM created the Rome program as a conscious decision to participate in the life, politics, and educational traditions that have made Rome the wellhead of Western culture for millennia. The experience of the Eternal City has captivated visitors and pilgrims for centuries. Whether the inspiration comes from a quiet spot in Rome's parks, from powerfully evocative ruins, from Renaissance or Baroque palaces, or from the awe-inspiring art of Vatican City, Rome continues to stimulate the senses and the mind.
l The unique history and resources of Italy's capital make it an ideal place to study. Eight million residents create an extraordinary synthesis of cultures from Europe, the Mediterranean region, North Africa, and indeed the entire world. Here the macrocosm of a large metropolis coexists with the microcosm typical of Italian life - from small lively neighborhoods to vast scenic piazzas. LdM Rome is centrally located and can be easily reached from any part of the city by public transportation. While the program reflects the high standards established in LdM Florence, it connects to the special resources of Rome – using the city as a classroom and inviting visits and lectures from guest speakers.
LdM Rome students can choose from a variety of courses, with a particular emphasis on areas such as Sciences, Ancient and Religious Studies, Art History, International Business, Media Arts and Studies, Psychology, Literature, and Italian Language. The LdM STEM Program, in particular, offers courses in Biological Sciences, Neuroscience, Chemistry, Mathematics, Engineering, Health Sciences and Environmental Sciences.
The Institute also gives students the opportunity to participate in a wide array of extra-curricular activities designed to expose them to Italian culture on a deeper level, and offers internships that enhance their learning in the classroom.
l One of my biggest regrets in life is not studying abroad here longer. If I could be an advocate for anything in life, it could be for LdM Tuscania -Hannah B. (Tuscania) The LdM program at Tuscania is based on a full immersion concept that differs in emphasis from the Florence or Rome centers. Thanks to the size of the town and its geographic location, students live and study in a fully Italian environment.
Integration in the community is fundamental to the program, encouraging students to create relationships in a cultural context that is different from their own. The curriculum has been designed to promote the historical, artistic and natural aspects that make this part of Italy distinctive. Thus, courses in history and archaeology focus on the Etruscan, Roman and medieval civilizations that are at the core of Tuscania's development, while courses in agricultural sciences and culinary arts highlight Tuscania's connection to the natural cycles and traditions of the region and its territory. The recently opened LdM School of Agriculture in Tuscania gives students the opportunity to discover innovative ways of utilizing and reinterpreting traditional agricultural activities, while understanding the multifunctionality of the agricultural sector and exploring the links between agriculture, economy, social work and other disciplines.
For the Academic Year 2018/2019 the didactic offering embraces the aspects of economic principles and their application to the agricultural sector and to the management of natural resources. Specific attention is devoted to the art of garden shaping, which is underpinned by a solid knowledge of TUSCANIA 1.5 // Institute Sites "
l the landscape, of the natural flora and environment of the Mediterranean region. Through lectures and hands-on work in a botanic garden, students will learn how to create a garden in harmony with nature. A new course in sustainable forest management analyzes the importance and the meaning of forests and their protection within a local and international horizon and also from a cultural, social and scientific point of view, while giving students the basis of forestry science. LdM Tuscania stands in a historic hill town in the region of Latium. Located in central Italy, south of Florence and not far north of Rome, Tuscania is close to the border with Tuscany, in the breathtaking landscape of the southern Maremma, land of golden fields and vast plantings of olive trees.
The town has a lot to offer in terms of historical, cultural and artistic heritage, as well as from a naturalistic point of view; Tuscania is strategically positioned for visits to the beach, to volcanic lakes and hot springs, and to the nearby towns of Viterbo and Tarquinia. The countryside around Tuscania forms part of a nationally protected nature reserve, with an ancient Etruscan site just outside the town: one of the richest deposits of archaeological remains in the world.
Tuscania has been admired for centuries for its picturesque setting and landscape, medieval walls, cobbled streets and fine culture and food. The town offers its visitors exclusive scenes: little squares, ancient churches, alleys, and beautiful towers. The cathedral square is like an open-air salon where you can pause to enjoy the cool air coming from the 18th-century fountain. Filmmakers such as Pier Paolo Pasolini, Orson Welles and Franco Zeffirelli have chosen it for their films, while the town has also inspired numerous artists, painters, photographers and writers. In recent years, Tuscania has developed a reputation as a center for new forms of contemporary expression and modern art, and its vital cultural life is reflected in a rich calendar of festivals and exhibitions.
The LdM Tuscania premises are situated in the old town center, in a building incorporated into the medieval stone walls. The building was specially remodeled in order to provide modern, light-filled studios and classrooms as well as reading rooms, an exhibition space, a library, and a computer room. The facilities include a courtyard and a fully equipped teaching kitchen for classes in Mediterranean cuisine. The LdM Tuscania program is committed to providing an integrated learning atmosphere to help creative individuals achieve the most out of their study abroad experience.
l it was such a unique experience to draw inspiration directly from the Venice Biennale, one of the most important art fairs in the world - Alexander S. VENICE 1.5 // Institute Sites Students who attend LdM Venice can choose between the Three Cities Program (spring semester) and the Venice Biennale Program. LdM Venice offers students an opportunity to study in a historic setting in the city center. "
l Courses included in the Three Cities Program use the extraordinary environment of Venice to stimulate students' skills, intellects and creativity, and reflect high academic standards.
The focus on the unique and manifold roles of Venice is made possible by expert local professors who guide students as they discover the city's exceptional resources and opportunities. Venice's great artistic tradition stretches from Renaissance figures such as Titian and Palladio to the bold talents and international stage of the Venice Biennale contemporary art exhibition.
The Marist-LdM Venice Biennale Program is an intensive summer experience that combines studio art and art history and offers participants a unique opportunity to explore and immerse themselves in the world's oldest and most prestigious art exposition. Course methodologies include a combination of on-site lectures, studio art workshops, and critiques designed to engage students in the exploration of contemporary art and culture.
l Restoration work by the LdM Restoration Department, whether for public or private institutions, is undertaken with the supervision of the SoprintendenzaaiBeniAmbientalieArchitettonicidelleProvincediFirenze, Pistoia e Prato (Pitti Palace) and of the Soprintendenza ai Beni Artistici e Storici delle Province di Firenze, Pistoia e Prato (Uffizi Gallery).
The Department also collaborates with the Opificio delle Pietre Dure (Florence) and with the Comitato Tabernacoli (Florence), with the Soprintendenza ai Beni Artistici e Storici della Provincia di Trapani, with the Curia and the Museo Diocesano of Mazara del Vallo, with the towns of Rocca Imperiale and Laino Borgo, with the Curia of Cassano Ionio, with the Escuela de Artes Aplicadas of Providencia Santiago (Chile), with the Roman Catholic Archdiocese of Delhi (India), the Roman Catholic Archdiocese of Calcutta (India), and the Diocese of Meerut/Dehradun (India). Istituto Lorenzo de' Medici (LdM) is registered and authorized in Italy by the Ministry of Education, (December 2, 1989).
LdM is approved by the US Middle States Commission on Higher Education as a branch campus of Marist College, with particular note on the quality of LdM facilities and academic environment. LdM is accredited by the CSN of the Swedish government, by the Icelandic Student Loan Fund (LIN), and it has been awarded the European quality certification ISO 9001:2015 by EQA (European Quality Assurance). The LdM campuses in Florence,Tuscania and Rome are approved by the U.S. Department of Veterans Affairs. LdM collaborates with the following institutions and organizations: Abbey Complex of San Giusto Assessorato alla Cultura Provincia di Viterbo Assessorato alla Cultura Regione Lazio - Comune di Tuscania ACTAS (Associazione Culturale Turismo Arte e Spettacolo di Tuscania) CAMNES (Center for Ancient Mediterranean and Near Eastern Studies) Festival d'Europa Florens 2010 Fondazione Franco Zeffirelli - The Franco Zeffirelli International Center for the Arts and Entertainment Fondazione Palazzo Strozzi (Florence) Istituto Comprensivo Statale Ildovaldo Ridolfi,Tuscania American Association for Italian Studies (AAIS) American Association of Teachers of Italian (AATI) American Council on the Teaching of Foreign Languages (ACTFL) Association of International Education Administrators (AIEA) Brazilian Association for International Education (FAUBAI) Council of Higher Education Accreditation (CHEA) Eduitalia Consortium (EDUITALIA) European Association For International Education (EAIE) European League of Institutes of the Arts (ELIA) Forum on Education Abroad International Association of Language Centres (IALC) Modern Language Association (MLA) NAFSA: Association of International Educators (NAFSA) The National Society of High School Scholars (NSHSS) Memberships Partnerships 1.6 // Memberships, Partnerships and Affiliates Istituto Istruzione Superiore Pietro Canonica (IIS Canonica) – Liceo Scientifico, Tuscania Istituto Venezia Italian Institute for Asia and the Mediterranean (ISIAMED) Kathmandu University (Nepal) Mayor University (Santiago) National Archaeological Museums of Lazio Pablo Neruda Museum (Santiago) "Paesaggi di Suoni" Tuscania Rapa Nui National Park, Easter Island Soprintendenza ai Beni Architettonici del Lazio Teatro Comunale "Il Rivellino", Tuscania Teatro Pocci Tuscania – Associazione Culturale Tuscania D'Arte Unip University (Brazil) University of Florence University of Roma Tre
l Academic Programs International (API) Adelphi University Appalachian State University Ashland University Athena Study Abroad Beirut Arab University (Lebanon) Bentley University Berry College Bethany Lutheran College Binghamton University Broome Community College (SUNY) California State University, Long Beach Canisius College Carnegie Mellon University Catholic University of Daegu (South Korea) Central Connecticut State University Champlain College Clemson University College Consortium for International Studies (CCIS) College for Creative Studies College of New Caledonia College of Staten Island of The City University of New York Columbia College Chicago Columbus College of Art & Design Concordia University of Edmonton (Canada) Eastern Illinois University Escuela de Artes Aplicadas (Chile) Escuela de Conservación y Restauración de Occidente (Mexico) Framingham State University Geneva College Grand View University Grove City College Gustavus Adolphus College High Point University International Fashion Academy, IFA Paris (France) Illinois State University Institut Catholique de Paris (France) Instituto de Estudios Superiores de Tamaulipas - (Mexico) Instituto Tecnológico y de Estudios Superiores de Monterrey - ITESM (Mexico) International Institute of Fashion Technology (India) Iowa State University Jacksonville University John Jay College of Criminal Justice (CUNY) Kansas State University Keene State College Kyonggi University (South Korea) Longwood University Marist College Marymount University Miami Dade College Molloy College Monmouth University Murray State University North Carolina State University Northeastern University Pace University Palm Beach Atlantic University Rowan University School of the Art Institute of Chicago School of Fashion Technology – Pune (India) Select Study Abroad Sookmyung Women's University (South Korea) St.
Lawrence University Stevenson University Suffolk University Tarleton State University Texas Christian University Texas Tech University Towson University Toyo Eiwa University (Japan) UniEVANGÉLICA (Brazil) Universidad Anáhuac Mayab (Mexico) Universidad Anáhuac México Norte (Mexico) Universidad Anáhuac Puebla (Mexico) Universidad Anáhuac Querétaro (Mexico) Universidad Autónoma de Sinaloa (Mexico) Universidad de Monterrey – UDEM (Mexico) Universidad Mayor (Chile) Universidad Popular Autónoma del Estado de Puebla – UPAEP (Mexico) Universidad Tecmilenio (Mexico) Universidade Cruzeiro do Sul (Brazil) Universidade de Ribeirão Preto - UNAERP (Brazil) University at Buffalo University of Alabama University of Hawai'i at Mānoa University of Illinois at Chicago University of Illinois at Urbana-Champaign University of North Carolina at Chapel Hill University of North Carolina at Greensboro University of Tennessee, Knoxville University of the Pacific University of Wisconsin - Eau Claire University of Wisconsin - Oshkosh University of Wisconsin - Stout University of Wyoming Wells College Western Carolina University Western Kentucky University Winthrop University Affiliates and Collaborations
l In Fall 2010, Istituto Lorenzo de' Medici began a distinctive collaboration with the Center for Ancient Mediterranean and Near Eastern Studies (CAMNES). CAMNES activities include professional and interdisciplinary education, conferences, symposia, publications, exhibits and public archaeology initiatives. The chief goal of this study center is to bridge international research and education in archaeology/ ancient studies, in order to promote the discovery of our roots and a better understanding of our time, now more than ever. CAMNES oversees the courses of LdM's Departments of Ancient Studies (ANC) and of the new Department of Religious Studies (REL).
The main objective of this collaboration is to create an educational and research environment where students learn about the common roots of our ancient past and how these affect the dynamics of contemporary society. Particular attention is also given to the investigation of religion in ancient and modern communities, with a particular interest in the Mediterranean region. The CAMNES scientific committee comprises outstanding scholars and researchers (both established and emerging archaeologists and academics) whose experience addresses key areas of interest about the ancient past of the Mediterranean and the Near East.
International in character, scholarly conferences are often partnered with major research bodies, and acts and papers have been published by noted publishers in the field. For example, CAMNES, together with the University of Florence and the support of LdM, organized the 16th Symposium on Mediterranean Archaeology (BAR Archaeopress,Oxford2013),aswellasanimportantworkshop on the Archaeology of Florence (Archaeopress Archaeology, Oxford 2015). In collaboration with the University of Siena, CAMNES also launched the first Roundtable on the Middle Paleolithic in Italy, in 2012.
In August 2015, CAMNES, with the Italian Ministry of Culture andTourism and the University of Florence, organized the 11th International Congress of Egyptologists with the participation of over 700 delegates from all around the world. The proceedings of the Congress have been published in 2017 by Archaeopress. In March 2018 an International Workshop, organized by CAMNES with the collaboration of CNRS and the University of Lyon 2, explored the meaning of burial mounds, delving into the historic funerary customs of Caucasus, northwestern Iran and eastern Anatolia. CAMNES continues to develop archaeological research projects in Italy (Tuscania, Accesa) and in other countries (Egypt, Turkey and Iraq).
Furthermore, in collaboration with LdM, CAMNES takes part in and organizes a variety of academic archaeological projects both in Italy (Tuscania, Accesa), where students approach and study prehistoric, Etruscan and Roman cultures, and abroad, where they are involved in various projects including Azerbaijan (Ganja region) and Jordan (Madaba).
CAMNES and LdM have also established Field Schools where students learn and actively participate in a professional archeological setting. Excavations are carried out at the Etruscan necropolis in Tuscania (Viterbo), which has recently become an Archaeological Park open to the public. Both excavation and learning experiences are accomplished through an innovative and dynamic itinerant approach. The LdM-CAMNES collaboration shows the commitment of the Istituto Lorenzo de' Medici to the understanding and enhancement of our past through archaeological heritage. www.camnes.org 1.7 // LdM-Camnes Collaboration
l The completion of the registration process implies that the student understands all of LdM's policies and regulations and agrees to abide by them. It is required that applicants be at least 18 years old, have completed at least one year of college by the start of the program, and have a minimum 2.80 cumulative GPA. Students participating in science courses in Rome are required to have a minimum 3.0 cumulative GPA. LdM requires students to have upheld good academic and disciplinary standing. Students must be in a good medical/ psychological condition to succeed in the program. Students whose first language is not English must provide proof of English proficiency in accordance with LdM's specifications.
Students must obtain the approval for their courses before submitting their course selection. Students are responsible for ensuring that both first choices and alternatives will grant them credits. All students must make sure they will receive credits from their home institution for courses taken at LdM, including any new courses resulting from placement test/level adjustments. LdM encourages students to consider course load and exam scheduling when making registration decisions. A student's application is considered complete when the student has submitted all the required materials: application form (signed and completed), transcript from current college/ university, passport size photos, and paid all the required fees.
If any of the student's selected courses is unavailable (i.e., cancelledduetoinsufficientenrolmentorfull),thestudentwill automatically be enrolled in their alternative course/section/ program. Once LdM receives the original course registration form, the Registrar's Office will process and confirm the course selection. Late applicants will be considered only if their chosen courses are still available.
All course change requests, before and after arrival, must be supported and accompanied by a strong academic reason. Students must make responsible decisions about their courses (both first choices and alternatives). The Registrar's Office reserves the right to move students to a different section in order to balance course enrollment, or deny course change requests. Students are required to take at least one Italian course during the semester. Italian language (ITL code) and Italian language and culture (ITC code) courses are equivalent in term of satisfying the LdM language requirement. Italian is optional during short terms and during the second semester for academic year students.
Non-beginning students will take a placement test on-site to confirm their level. The Italian language placement test consists of a written exam, featuring progressively difficult questions, followed by a brief interview to evaluate comprehension and speaking skills. Students are responsible for reviewing previous course materials in accordance with the prerequisite of the class they are registered in. LdM reserves the right to move students into a different level based on the results of the placement test. Therefore students must be aware that their schedule is subject to adjustments.
Students requesting Intermediate or Advanced courses must check the course description and course schedule to make sure they meet all the prerequisites. Concurrent enrollment does not satisfy prerequisite requirements; the students must have completed the prerequisites before arrival at LdM. If students do not meet the prerequisites, they must change their course selection. A level test will be administered at the beginning of Performing Arts, Intermediate/Advanced level Studio Art, and Design courses to confirm the student's level. Lab fees and course materials are not included in the tuition costs.
All Studio Art classes require students to buy their own materials, which can be bought on-site. We recommend that students consult the relevant course syllabus for a general idea of what is required for each class, though some details may vary over time. The cost of materials depends on the type of course. Most Science, Studio Art, Design, Cuisine and Wine Appreciation courses require a lab fee. In addition, several courses from different departments require that students pay for visits and field trips as noted in the relevant course syllabi. Once at LdM, students will not be allowed to change their program or location.
Only one class can be changed after arrival depending on course availability. Students are required to contact their home institution to secure credit for added courses. Course changes are allowed only during the first days of classes. After the Add & Drop period, students will be able to drop a course with a "W" on their transcripts within the first nine weeks of the Semester Programs, the first two weeks of classes for the June and July Sessions, and the first week of classes for January. After these dates and before the "W/F" deadline, students may drop a course with a "W/F" grade.
Admission and Registration Procedures 2.1 // Admission and Course Selection 2.2 // Add & Drop and Final Registration 2
l FALL semester 2018 Tuesday
August 28
Students arrive/Housing check-in Wednesday August 29 Mandatory: Orientation Thursday August 30 Mandatory: Orientation Friday August 31 Mandatory: Orientation Monday
September 3
Semester starts Mon-Fri September 3-7 Add-drop week Friday September 7 Last day to add/drop a course with no record Final Registration Friday October 12 Reading Day (reserved for make-up only in case of exceptional circumstances) Mon-Fri October 15-19 Mid-term Exams Mon-Fri
October 22-26 Fall Break Monday October 29 Classes resume Thursday November 1 Public Holiday: All Saints' Day (Make-up Day: Fri, Nov 9) Friday November 2 Last day to withdraw from a course with a W grade Friday November 9 Make-up day for November 1 classes Friday December 7 Last day to withdraw from a course with a W/F grade/ Reading Day (reserved for make-up only in case of exceptional circumstances) Saturday December 8 Public Holiday: Feast of the Immaculate Conception Mon-Fri December 10-14 Final Exams Friday
December 14
Semester ends Saturday
December 15
Deadline for housing check-out JANUARY INTERSESSION 2019 Wednesday January 2
Students arrive/Housing check-in Thursday January 3
Classes Start/Mandatory: Orientation Friday January 4 Add-Drop deadline/Final registration Sunday January 6 Public Holiday: Epiphany Monday January 21
Classes end Tuesday January 22
Deadline for housing check-out SPRING semester 2019 Tuesday January 29
Students arrive/Housing check-in Wednesday January 30 Mandatory: Orientation Thursday January 31 Mandatory: Orientation Friday February 1 Mandatory: Orientation Monday February 4
Semester starts Mon-Fri February 4-8 Add-Drop week Friday February 8 Last day to add/drop a course with no record Final Registration Friday March 15 Reading Day (reserved for make-up only in case of exceptional circumstances) Mon-Fri March 18-22 Mid-term Exams Mon-Fri March 25-29
Spring Break Friday April 5 Last day to withdraw from a class with a W grade Make-up day for April 22 classes Friday April 12 Make-up day for April 25 classes Sunday April 21 Public Holiday: Easter Monday April 22 Public Holiday Easter Monday (Make-up Day: Friday, April 5) Tuesday April 23 Classes resume Thursday April 25 Public Holiday: Liberation Day (Make-up day: Fri, Apr 12) Wednesday May 1 Public Holiday: Labor Day (Make-up day: Fri, May 3) Friday May 3 Make-up day for May 1 classes Friday May 10 Last day to withdraw from a course with a W/F Grade/ Reading Day (reserved for make-up only in case of exceptional circumstances) Saturday May 11
End-of-Semester Event Mon-Fri May 13-17 Final Exams Friday May 17
Semester ends Saturday May 18
Deadline for housing check-out R e g ular S e m e st e rs and J anuar y I nt e rs e ssion 2.4 // Academic Calendar Fall Semester 2018 June 15th 2018 Spring Semester 2019 November 15th 2018 January Intersession 2019 November 15th 2018 Summer Session I 2019 April 15th 2019 Summer Session II 2019 May 15th 2019 2.3 // Application Deadlines Calendar
l SUMMER SESSION I 2019 Thursday May 30
Students arrive/Housing check-in Friday May 31 Mandatory: Orientation Sunday June 2 Public Holiday: Founding of the Italian Republic Monday June 3
Classes start Tuesday June 4 Add-Drop deadline/final registration Monday June 17 Break (Rome and Tuscania programs only) Monday June 24 Local Holiday - Florence: St. John the Baptist Day (Florence program only) Thursday June 27
Classes end Friday June 28
Deadline for housing check-out S umm e r T e rms and citi e s fall s e m e st Tuscania Tuesday
Aug 28
Students arrive in Tuscania / Housing check-in Wednesday Aug 29 Mandatory: Orientation Thursday Aug 30 Mandatory: Orientation Friday Aug 31 Mandatory: Orientation Monday Sep 3 Classes start Wednesday Sep 26 Classes end Thursday
Sep 27
Housing check-out / Transfer to Rome Rome Thursday
Sep 27 Mandatory: Housing check-in / Orientation Monday Oct 1 Classes start Wednesday Oct 24 Classes end Thursday
Oct 25
Housing check-out / Transfer to Florence florence Thursday
Oct 25 Mandatory: Housing check-in / Orientation Monday Oct 29 to Friday to Nov 2 Break Monday Nov 5 Classes start Wednesday Nov 28 Classes end Thursday
Nov 29
Housing check-out / Departure sprin st Tuscania Tuesday Jan 29
Students arrive in Tuscania /Housing check-in Wednesday Jan 30 Mandatory: Orientation Thursday Jan 31 Mandatory: Orientation Friday Feb 1 Mandatory: Orientation Monday Feb 4 Classes start (Monday to Thursday) Wednesday Feb 27 Classes end Thursday Feb 28
Housing check-out /Transfer to Rome Rome Thursday Feb 28 Mandatory: Housing check-in/Orientation Monday Mar 4 Classes start (Monday to Thursday) Wednesday Mar 27 Classes end Thursday Mar 28
Housing check-out / Transfer to Venice Venice Thursday Mar 28 Mandatory: Housing check-in/Orientation Mon to Fri Apr 1-5 Break Monday Apr 8 Classes start (Monday to Friday) Sunday Apr 21 Public Holiday: Easter Monday Apr 22 Public Holiday: Easter Monday Thursday Apr 25 Public Holiday: Liberation Day Tuesday Apr 30 Classes end Wednesday May 1
Housing check-out / Departure Three Cities Program FALL 2018 / SPRING 2019 SUMMER break July 1-5 IMPORTANT: The break between Summer Session I and Summer Session II does not apply to students attending the 6-week science courses offered at LdM Rome.
SUMMER session II 2019 Thursday July 4
Students arrive/Housing check-in Friday July 5 Mandatory: Orientation Monday July 8
Classes start Tuesday July 9 Add-drop deadline/final registration Wednesday July 31
Classes end Thursday
August 1
Deadline for housing check-out
l Policy of Non-Discrimination: LdM does not discriminate on the basis of age, race, sexual orientation, religious beliefs, national or ethnic origins in the administration of admission policies, educational policies, and/or any of the academic and non-academic activities available.
In an attempt to be morally and academically fair towards all students, the administration of LdM bases its governing policies mainly on Italian standards with certain academic procedures adopted by US institutions. Learning Disabilities: Students with documented learning disabilities attending LdM programs may not be provided with the same accommodations offered by their home institution. One of LdM's goals, however, is to promote an environment of respect for all students. Based on current and official documentation of the disability, LdM provides assistance to these students. After official verification of the disability is on file in the Registrar's / Dean of Student's Office, one (or all when appropriate) of the following can be arranged: Italian language tutoring, administration of exams in separate classrooms, and extra time for completion of exams.
In order to receive any accommodation, it is essential that the student submits a formal request by email to the LdM Dean of Students at the start of the term.
Complaints Policy: Istituto Lorenzo de' Medici is committed to providing quality teaching and student services. From time to time a student may not feel completely satisfied with his or her dealings with the institute. In the case of everyday academic issues that may be easily resolved, we encourage communication between students and their professors. For more serious complaints involving both academic and other issues, students are encouraged to speak to their advisor. If complaints cannot be resolved at this level they may be referred to one of the following, depending on the nature of the complaint: Dean of Students, Academic Committee, General Director.
Introduction and General Clause Istituto Lorenzo de' Medici takes seriously its academic mission of fostering the creative and intellectual potential of each of its students in an international environment that values tolerance and respect. We believe in the concept of informed decisionmaking and wish to promote healthy behavior. In order to maintain an atmosphere that nurtures this potential, Lorenzo de' Medici has established Rules of Conduct consistent with its mission and values.
By accepting admission to Lorenzo de' Medici, students are accepting the conditions as described in these Rules of Conduct. These conditions apply to behavior both on and off campus (e.g., in the city, bars, clubs and other meeting places), and also include behavior in all LdM activities (e.g., LdM clubs, volunteer activities, etc.). These Rules apply also to students' behavior in the apartment (or family) where they reside while attending Lorenzo de' Medici. In addition, the Rules contained herein supersede other LdM publications or documents (e.g., housing flyers, residence life brochures or handbooks, etc.) Any changes to the terms and conditions of these Rules of Conduct will be communicated to students in writing and will replace the relevant portions of this text.
1 / general conduct Each student is expected to:
Act as a responsible member of the academic community, in language, personal interactions, and the treatment of property.
Act honestly. Providing false information to an LdM faculty or staff member is not allowed.
Treat others as they would like to be treated, and to recognize the inherent dignity and worth of every person in the community.
Behave in classes according to the standards of a serious learning environment and be respectful of cultural norms and local etiquette. Disruption of teaching, study, administration or other Institute activities is not allowed.
Adhere to safety, attire, and hygiene standards of the academic environment during in-class and out-of-class activities. This includes appropriate dress and footwear requirements during all practical courses (e.g., cooking courses, studio art, etc.) and the respect of local etiquette and public morals during class visits and academic fieldtrips (e.g., visits to churches, museums, etc.).
Refrain from using computers, tablets, and mobile devices during lectures, unless instructed to do so by your professor.
Avoid eating and drinking during all lectures and/or academic activities.
Respect the personal and property rights of all other persons, of Lorenzo de' Medici itself, and of the community at-large. Students are not allowed unauthorized entry to, or use of, an LdM building, structure or facility. Attempted or actual theft of, or the unauthorized possession of, LdM property or property belonging to any member of the LdM community is strictly forbidden.
Be responsible in helping keep yourself and the community safe.
Work with the community to prevent vandalism, hate speech, physical violence and harassment.
Acknowledge that we are all different – in social class, sexual orientation, religion, philosophies, ethnic groups, cultural background, physical abilities, and so on – and strive to understand one another and protect and affirm the right of all persons to be themselves. 3.1 // General Policies 3.2 // Rules of Conduct institute policies 3
Going to next pages ...
Cancel