IT ALL STARTS HERE - UNIVERSITY OF WESTMINSTER UNDERGRADUATE COURSES 2022
Page content transcription
If your browser does not render page correctly, please read the page content below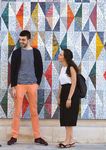 CONTENTS

WELCOME FROM                                         OUR COURSES
THE VICE-CHANCELLOR.....................2
                                                     ACCOUNTING AND FINANCE.........38
WELCOME FROM
THE STUDENTS' UNION.....................4            ARCHITECTURE, INTERIORS
                                                     AND URBAN DESIGN...................... 40
LIVE AND STUDY IN LONDON............6
                                                     ART, DESIGN AND
WHILE YOU'RE NOT STUDYING..........8                 VISUAL CULTURE............................. 44

HELLO JOB.......................................10   BIOLOGICAL AND
                                                     BIOMEDICAL SCIENCES......................50
GET THE JOB YOU WANT................14
                                                     BUSINESS AND MANAGEMENT.......54
MODEL YOUR DEGREE.....................16
                                                     COMPUTER SCIENCE
INTERNATIONAL EXPERIENCE...........18                AND ENGINEERING...........................58

LONDON IS OUR CAMPUS............. 20                 CONSTRUCTION, SURVEYING
                                                     AND REAL ESTATE............................62
OUR FACILITIES................................22
                                                     CRIMINOLOGY AND SOCIOLOGY... 64
STUDENT ACCOMMODATION.........24
                                                     DATA SCIENCE
WESTMINSTER AND YOU.................26               AND INFORMATICS........................ 66
THE WESTMINSTER                                      ECONOMICS..................................68
WORLDWIDE WELCOME.....................28
                                                     ENGLISH AND
STUDENTS' UNION..........................30          CREATIVE WRITING..........................70

ALUMNI..........................................32   FASHION........................................74

OPEN DAYS.....................................34     FILM AND TELEVISION......................78

 Teaching on undergraduate courses is usually split into modules lasting either for the whole
 academic year or for one semester (half a year). The academic year normally starts in
 September and finishes in June. Each year includes three-week vacations at Christmas and Easter.
 The confirmed dates are published on our website at westminster.ac.uk/university-calendar

 You will be notified of any changes to term dates in the pre-enrolment information.
 Information correct at the time of printing. For up-to-date information please check website.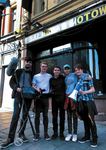 LOOK OUT FOR THESE ICONS
                                                       ON THE SUBJECT PAGES
                                                                  CAMPUS
                                                                  This is the primary location for the
                                                                  course, however teaching may take
                                                                  place across our sites.
                                                                  C Cavendish         M Marylebone
                                                                   R Regent           H Harrow

                                                                  STUDY ABROAD OPTIONS
                                                                  Courses which offer students
                                                                  opportunities to study abroad for
                                                                  a semester or year.

                                                                  WORK PLACEMENT
                                                                  Courses which include a credit-
                                                                  bearing work placement module or
                                                                  significant internship opportunity.

                                                                  ACCREDITED COURSES
                                                                  Courses which are accredited
                                                                  or recognised by an established
                                                                  professional body.

                                                       ESSENTIAL INFORMATION
HISTORY .........................................82    HOW TO APPLY............................ 108

LANGUAGES ..................................84         FEES AND FUNDING...................... 112

LAW...............................................88   COURSE STRUCTURE AND
                                                       ROUTES TO STUDY......................... 114
MARKETING .................................. 90
                                                       INTERNATIONAL............................ 116
MEDIA AND COMMUNICATION .....92
                                                       ACADEMIC SUPPORT..................... 118
MUSIC ...........................................94
                                                       ACADEMIC SUPPORT FOR
NUTRITION AND PUBLIC HEALTH ..... 96                   INTERNATIONAL STUDENTS...........120

POLITICS AND                                           COURSE INDEX..............................122
INTERNATIONAL RELATIONS ...........98
                                                       INDEX...........................................124
PSYCHOLOGY ............................. 102
                                                       HOW TO FIND US.........................126
TOURISM AND
EVENTS MANAGEMENT .............. 104                   CHOOSE YOUR DEGREE................128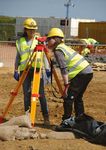 WELCOME FROM
THE VICE-CHANCELLOR

At the University of Westminster we have been offering
practical education from the heart of London for 180 years,
adapting to accommodate multiple revolutions in education,
industry and technology for almost two centuries. In the last
year we have had to be even more adaptable than ever and
it is our progressive history, which fuels our mission to help
students from different backgrounds fulfil their potential. This has
enabled us to adapt quickly to new modes of working, while
keeping our students' wellbeing and experience at the heart of
what we do.

As a Westminster student, you will join our wonderfully diverse
and international student community and will work in partnership
with our academic colleagues throughout your learning
journey, experiencing the excitement of new ideas, shared
perspectives, work experience and travel opportunities, gaining
the skills you need to excel in your future. You will also learn
a great deal about your own passions and strengths and
how to develop them further to improve your confidence
and individuality.

At Westminster, we are leaders in teaching, research and
engagement with industry. With over 180 industry partners,
our connections and expertise will support you to become
a work-ready graduate. The opportunities afforded you in
addition to your academic curriculum will allow you to explore
your personal skills and interests, creating the experiences that
make university life fulfilling and memorable while enhancing
your employability.

The courses we offer are dynamic and continually evolving,
incorporating cutting-edge research, technological advancements
and industry needs, ensuring that we provide you with the most
relevant tools and knowledge required for your future career.

Our promise to all our students is that we will help you to develop
your confidence, resilience and individuality, so that you are
able to make the very most of your learning at Westminster and
go on to find fulfilling work and richly contribute to society.

We look forward to welcoming you.

Dr Peter Bonfield OBE, FREng, FIET
Vice-Chancellor

2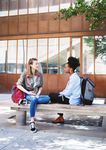 WELCOME FROM
THE STUDENTS' UNION

Hello and welcome from the University of Westminster
Students' Union, better known as UWSU or just the
SU! We are an independent charity organisation
that sits within the University of Westminster, and
our aim is to represent, support and empower the
students of Westminster – YOU.

Being a student at the University of Westminster
comes with some great perks – not only will you be
at the heart of London amongst a diverse community
of students and staff, you automatically become
a member of the Students' Union which gives you
access to some amazing benefits. Join a sport or
society group, become a student leader, represent
your peers on an academic level, participate in
events and activities, apply for part time and
volunteer jobs, campaign for change, seek
academic or housing advice, and so much more!              PADAMJEET SINGH MEHTA
                                                           President
Westminster students are at the heart of what we do;
everything from running events to lobbying changes
within the University, it's all to ensure that you have
the best student experience. We want you to look
back on your University days and reminisce over
all the shared experiences with your mates and
the achievements you've gained during your time
at Westminster.

There's a lot more we would like to share with you
that won't fit in this blurb, so follow us on Instagram,
Facebook and Twitter @WestminsterSU for more up
to date information on everything UWSU!

So, whether you'd like to get involved in our
groups, start your own community or have any
queries, please visit our website: www.uwsu.com.
Alternatively, you can also email us at su-info@
westminster.ac.uk

We hope you have an amazing experience at the
University of Westminster, and we can't wait to
share what we have in store for you!

University of Westminster Students' Union (UWSU)           FATMA ZEIN
                                                           VP of Undergraduate Education

4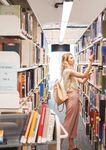 ISMAHAN NUR
                                   VP of Postgraduate Education

LUBABA KHALID
VP of Welfare

                OLIVIA PONSFORD
                VP of Activities

                                                                  5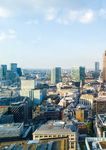 LIVE AND STUDY IN
THE BEST CITY IN THE WORLD

CULTURE
Choose to live and study in the best city in the
world (that's the 2020 QS World University
rankings talking, not just us). Westminster is
a global university located right in the heart of
the capital. Few cities can compete with London
for its vibrant culture, limitless opportunities and
world-renowned entertainment.

                                                       HISTORY AND FUTURE
                                                       London has an enthralling history -
                                                       it's home to the world famous theatre,
                                                       Shakespeare's Globe, the Magna Carta
                                                       and four UNESCO World Heritage Sites.
                                                       Walk the streets, soak up the history,
                                                       create the future.

6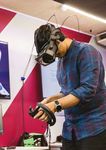 SOMETHING
                                                                FOR EVERYONE
                                                                With over 800 cinema screens and
                                                                art galleries, 200 theatres and 170
                                                                museums there's always something to
                                                                do and see... and that's without even
                                                                mentioning London's comedy clubs,
                                                                shops, 17,000 live music performances
                                                                every year and world-leading gyms. Oh,
                                                                and if you want a break from the hustle
                                                                and bustle, enjoy London's 66-square
                                                                miles of green space – that's three times
                                                                the size of Manhattan.

    Check out The Student Room
    article, eleven best places to
    go out in London on a budget.

                                                         PROFESSIONAL PARADISE
                                                         London is the financial capital of the world.
                                                         Live here and network with future employers.
                                                         You can find work placements and internships
DIVERSITY                                                that leave you with a phenomenal university
Feed your senses, smell and taste food from different    experience and set you up for the future too.
cultures, listen to and learn other languages (more
than 300 are spoken in London) and broaden your          Whatever your background, study in one of
horizons. There's a whole world in just one city, your   the most forward-thinking cities and thrive at
time living here will make you more knowledgeable,       a university that puts you and your career first
adaptable and worldly.                                   by making London your home.

                                                                                                            7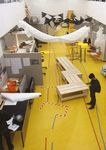 WHILE YOU'RE NOT STUDYING

AN INCREDIBLE CITY
TO EXPLORE
However long you study with us, you'll never run
out of things to do in London. Bustling streets filled
with shops, museums, walking tours, live music
and flashing lights – the city is electrifying. Here
are just some of the things you can do in your time
at Westminster.

Go and see some of the eight million objects on
display at the British Museum that span more than
two million years of human history (you'll be glad
it's on your doorstep because you'll want to go more
than once). And that's just one of hundreds of world-
class museums.

Enjoy retail therapy. With some of the world's most
famous shopping streets within walking distance
from our central campuses (or a short tube ride from
Harrow), London is a shopper's dream. The only
problem will be choosing where to go. Will it be
Oxford Street, Stratford, Convent Garden, Spitalfields
or somewhere else?

Sports and fitness fanatics rejoice. Whether you want
to go and watch live sport at the Emirates arena,
the Olympic park or Twickenham stadium, it's all just
a short hop away. Or earn your own endorphins
by kayaking on the Thames, dancing at Pineapple
studios, swimming in the Olympic pool at London
Aquatic centre or going to disco yoga. If you're
more outdoorsy, head to one of London's green
spaces (and there's a lot of them), Hampstead Heath,
Primrose Hill, Hyde park and so many more.

Go and watch some of the world's best theatre shows
in London's West End, or experimental drama and
dance in one of the 200 theatres scattered throughout
the metropolis. Alternatively, roam the streets on a
Jack the Ripper or Harry Potter walking tour.

We've barely touched the surface of incredible things
to do and see in London... An entire world at your
fingertips, or rather, on your doorstep.

8
HELLO JOB

CAREER GOALS
You're reading this because you want a degree,
not just the piece of paper it's written on.

At Westminster, we promote real-world
experience that will get you the skills,
connections and knowledge to forge the career
you want by preparing you for the future, not
just exams.

Westminster is a place for firsts. It was London's
first polytechnic in 1838 and now over 19,000
students from more than 169 countries study
here. That's because we thrive on delivering
transformational education to people from
all backgrounds.

We know that degrees are a significant
investment for you and we're determined to
make sure that you reap the rewards by putting
an emphasis on real world experience, where
you can build connections and finish your
degree with a job.

We provide you with a personal tutor who             YOUR OPPORTUNITIES
will get to know you as an individual and            • Gain professional skills with our
support you throughout your degree. While              network of recruiters and organisations
our careers and employability service work           • Volunteer locally and globally in
with an ever-growing, large network of external        one of our cooperative international
organisations providing job opportunities, work        partnerships in over 40 countries
experience, events and professional insights.        • Connect with professionals and get
They can help you figure out what type of              mentored by those in the know
career would suit you and navigate the waters        • Attend our skills development workshops
of the working world. Whatever your ambition,        • Explore our international opportunities
there's no better place than Westminster to get        and expand your personal and
on the career ladder.                                  academic horizons by taking part
                                                       in one of 86 exchange partnerships
                                                       across 22 countries
                                                     • Learn a foreign language while you
                                                       study through our Polylang programme
                                                     • Gain invaluable experience through
                                                       placement opportunities

10
OUR
                               GRADUATES
                               ARE…

                                 LITERATE AND EFFECTIVE
                                 COMMUNICATORS

                                     CRITICAL AND
                                     CREATIVE THINKERS

                                           ENTREPRENEURIAL

                                              RESILIENT

ACTIVE AND
LIFELONG LEARNERS

         GLOBAL IN
         OUTLOOK

                ENGAGED IN
                COMMUNITIES
                     ETHICAL

                         ENVIRONMENTALLY
                         AWARE

                                                          11
LONDON:
BUSINESS AND GLOBAL GIANT

THE MELTING POT WHERE
BUSINESS MAGIC HAPPENS
There are around 1.1 million businesses in London     many businesses call it home. Combine that with
from leading national and multinational companies     it being the political capital, and you have the
to the thousands of start-ups that pioneer global     melting pot where business magic happens.
technology – think Deliveroo and Monzo to name
a few. As the second financial capital of the         The limitless opportunities make it the best place
world, London is powerful; it influences the global   to meet potential employers and gain valuable
economy, population and culture.                      experience that will kick-start your career. Make
                                                      the most of your time in this vibrant city, and
It's a hub of trade and investment and it's the       invest in your future career. Have purpose, make
most connected city in Europe, which is why so        Westminster your path to get there.

12
HOW WESTMINSTER HELPS
YOU GET THE JOB YOU WANT

ANOTHER STRING
TO YOUR BOW
WESTMINSTER
EMPLOYABILITY AWARD
Employers want graduates with more than a
degree. Boost your CV with the Westminster
Employability Award, which formally recognises
extra-curricular activities such as a part-time job
or internship.

More information is available at:
westminster.ac.uk/employability-award

We provide other opportunities through:

                                                      Westminster offers
STUDENT AMBASSADOR SCHEME
Earn money while gaining leadership and               so much in terms of
communication skills by advising students about
courses, societies, sports and university life.
                                                      achieving my career
                                                      goals. The exclusive
                                                      career events and
                                                      the Westminster
                                                      Employability Award
                                                      are very insightful
                                                      and have helped me
                                                      to gain vital skills!
ENGAGE SERVICE
Provides crucial information to help you with
                                                      Zoha Ahmad
your career including job listings, career fairs,     Accounting BSc Honours
networking events and example CVs.

14
LEARN A NEW LANGUAGE
BROADEN YOUR SKILLS
Polylang is the University of Westminster's
language programme. Learning a new (or
getting better at an old) language will make you
more employable, teach you about other cultures
and enhance your general communication
skills... and you can do it as part of or alongside
your degree.

More than one thousand students choose to take
part in the programme every year. We offer
tuition in the following languages:
• Arabic
• Chinese
• French
• German
• Italian
• Japanese
• Russian
• Spanish

As an undergraduate student, studying a
Polylang module might even count towards your
degree. If your course structure doesn't allow you
to choose Polylang, you may still be able to take
a language module for an additional fee.

For more information, go to:
westminster.ac.uk/polylang

                                                  15
MODEL YOUR DEGREE

     NOT EVERY DESTINATION IS
     REACHED VIA THE SAME JOURNEY
     There are many different ways to get a degree. At Westminster
     we welcome applications from all candidates, whether you've
     recently completed A-Levels/BTEC or if you don't have any formal
     qualifications at all – as long as you can prove relevant professional
     knowledge and skills, you may still be able to apply for our courses.
     Once you do, you can shape your degree to suit you, with part time
     study or the option to add a sandwich year. Make it yours.

                          RECENT A LEVELS/BTEC/ACCESS COURSE
                          If you have recently completed or are in the process
                          of completing your A Level/BTEC or access course/s
                          apply for your place via UCAS.

                          PREVIOUS STUDY
                          If you've already studied part of a degree course elsewhere
                          or have relevant work experience, you may be able to join
                          a degree course part-way through (we call this advanced
                          entry). This includes anything from a Foundation Certificate,
                          CertHE, DipHE all the way to a Masters degree. If you'd
                          like to request entry part-way through a course, make sure
                          you state this clearly on your UCAS application form.
                          westminster.ac.uk/prior-learning

                          PREVIOUS WORK EXPERIENCE
                          You may be able to earn credits towards courses if you have
                          previous experience which is not formally attested through
                          any educational or professional certificate. It is important to
                          note that it is the learning derived from the experience that
                          is accredited, rather than the experience itself.
                          westminster.ac.uk/prior-learning

                          FOUNDATION COURSES
                          We offer Foundation courses as an alternative route onto
                          some of our undergraduate courses. They are a way to gain a
                          full honours degree if you do not meet the entry requirements
                          or are returning to education after a break. They're offered
                          as an integrated year of study and prepare you for learning
                          at undergraduate level. After successful completion of the
                          foundation year, often referred to as Year 0, you will progress
                          onto Year 1 of your full degree course.
                          westminster.ac.uk/foundation

16
DEGREE
 APPRENTICESHIPS
 Degree Apprenticeships are a new
 qualification that brings together
 the best of higher education and
 real world experience. You'll split   GET MORE
 your time between university study    EXPERIENCE
 and the workplace, gaining a          We put an emphasis on
 full Bachelors degree from the        real-world experience,
 University of Westminster and a       which is why many of our
 relevant professional registration    courses offer a sandwich
 while earning a salary, and           year. Courses are then
 getting on-the-job experience in      four-years long with the
 your chosen profession.               opportunity to work in
 westminster.ac.uk/apprenticeships     industry for one year.

STUDY
FLEXIBLY
Many of our students are able
to study part-time, either by          FURTHER STUDY
taking degrees, short courses          Many of our undergraduate
or working to gain professional        courses offer a clear
accreditation. Achieving a             progression onto a Masters
degree part-time usually takes up      programme with us after
to four years (typically attending     completion. Go to our
classes two evenings plus six to       website to find out more
12 hours of personal study each        about what we can offer.
week during term time). Apply
directly to the University via our     Welcome to Westminster.
website for a part-time course.

                                                                    17
INTERNATIONAL EXPERIENCE

EXPLORE THE WORLD
WHILE GETTING
YOUR DEGREE
See the world, take in a new culture and hone in
on your language skills by taking part in one of
our exchange programmes. We have more than
86 exchange partnerships across 22 countries
that will enable you to expand your horizons and
live somewhere you've never been before.

GLOBAL EXPERIENCE
International experience options range from
short international summer school opportunities
and internships to full-year international work
and study placements that provide credit to your
degree. You can even volunteer overseas to help
the environment or local community. Westminster
offers a truly global education.

Independent research shows that students from all
backgrounds who engage in overseas mobility
during their studies are more likely to achieve a
higher degree classification and be in a better
job with a higher starting salary than those who
don't go abroad.

For more information visit:
westminster.ac.uk/working-and-studying-abroad

18
LONDON IS OUR CAMPUS

Westminster is a global university located in the
heart of London with vibrant campuses that inspire
learning, while meeting your practical needs.

Our courses are taught across four London
campuses – three in central London – all
within walking distance of each other and a
fourth in Harrow, north-west London, which is
just a 20 –30 minute tube ride away.

                                                     CAVENDISH CAMPUS
                                                     • A 5-minute walk from Oxford Street and
                                                       Tottenham Court Road
                                                     • Subjects taught at the campus include
                                                       Biomedical Sciences, Computer Science
                                                       and Software Engineering, and Psychology

HARROW CAMPUS
• Based in north-west London, just 20 – 30
  minutes away from central London by tube
• Subjects taught at the campus include
  Art and Design, Fashion, Film, Music,
  Photography and Digital Media

20
REGENT CAMPUS
                                               Our Regent Campus comprises three sites in
                                               central London, all within a few minutes' walk of
                                               Oxford Street:
                                               • 309 Regent Street – subjects taught at this site
                                                  include English, Languages, and History
                                               • Little Titchfield St eet – our Law courses are
                                                  taught here
                                               • Wells Street – Criminology, Sociology,
                                                  and Politics and International Relations are
                                                  taught here

                                             Our historic Regent Street Cinema – the
                                             birthplace of British cinema in 1896 – is located
                                             right next to our University headquarters at 309
                                             Regent Street. Screenings include everything from
                                             film classics and blockbusters to a thouse and
                                             international films. And Westminster students get
                                             an exclusive 40% discount on regular tickets.

MARYLEBONE CAMPUS
• Within walking distance of both Regent's
  Park and Marylebone High Street
• Subjects taught at the campus include
  Architecture, Accounting, Finance and
  Economics, Business and Management,
  Property and Construction, and Tourism.

                                                                                                 21
OUR FACILITIES

The University of Westminster is an exceptional
place to study and learn. It's where history
and innovation collide in the world's best city
for students. We are continually investing and
developing our facilities – over £65 million has
been invested across the university's campuses
in recent years to ensure that our technology is
cutting edge and you get the best from your time
here. Facilities and learning spaces include:

1. Libraries are equipped with an extensive
   collection of books, journals, DVDs and other
   specialist materials. You can choose from a
   variety of study space options across our library
   sites. Our specialist staff work with academic
   colleagues to develop physical and online
   collections to meet your study and research
   needs and help you to use them. IT software
   and equipment, including Windows laptops
   and MacBooks are available
2. The University has its own archival collections,       1.
   including the Westminster Menswear Archive.
   Our Records and Archives team will support
   you in using these and the many other archives
   available in the London area
3. Purpose built art, design, photography,
   multi-camera film and TV studios
4. 13 world-class audio recording studios
5. Our digital Fabrication Laboratory offers a
   range of 3D printers and laser cutters and we
   have invested in virtual reality kit too
6. State-of-the-art scientific labo atories                    2.
   The psychology department has recently
   been revamped including £2.2 million
   award-winning laboratory spaces
7. Dedicated Architecture studios equipped with
   state of the art facilities and the latest equipment
   and software after a £5.2 million refurbishment
8. We are also one of the few universities in the
   UK to offer access to Bloomberg Financial
   Markets Suites
9. Our Regent Street gym is equipped with all the
   machines and weights you could wish for and
   you can take part in classes such as Zumba,
   Pilates, TRX and Boxfi                                 3.

22
STUDENT ACCOMMODATION

HOME SWEET HOME
Living away from home for the first ime can be
daunting but living with other students, close
to university will help you feel right at home.
Common rooms and shared kitchens make living
in halls a sociable experience that's about more
than having a place to rest your head at night.

You can apply for a place at our Harrow Hall or
halls of residence provided by our partners.

              You can check out our cutting-edge
              Virtual Reality tours (available in
              seven other languages) at our
              Open Days or on our website.
              westminster.ac.uk/open-days

24
HARROW HALL
For students who are predominantly based at
our Harrow Campus – the complex consists of
self-contained units arranged in small, purpose-
built, low-rise blocks, all surrounded by clean
air and green lawns.

                                                   ALTERNATIVES
                                                   Westminster works in partnership with several
                                                   high-quality private hall providers who offer
                                                   accommodation across London so there are
                                                   plenty of options if you wish to live closer to
                                                   our West End campus. There are also private
                                                   house-share opportunities throughout the city,
                                                   and our Student Accommodation Team can
                                                   help you to find suitable properties.

                                                   For more information go to:
                                                   westminster.ac.uk/accommodation

                                                                                                     25
WESTMINSTER AND YOU

WELLBEING                                              COUNSELLING AND
AND SUPPORT                                            MENTAL HEALTH ADVICE
                                                       Talk confidentially to our professional counsellors
While we hope you'll thrive during your time           and mental health adviser if you experience
at Westminster, we know that sometimes life gets       personal and study difficulties. Support is available
in the way. That's why we have an incredible           on an individual and group basis while workshops
support network that can help you when you             are also available throughout the year to help you
need it most. Be it counselling, financial advice      manage university life.
or help with a disability.

LEARNING SKILLS
Our team can support you in developing academic
skills such as essay writing or giving presentations
through one-to-one sessions and skills workshops.
We also offer our students access to free courses
in Microsoft Office and Adobe applications.

DISABILITY LEARNING SUPPORT
If you have a Specific Learning Difficulty (such
as dyscalculia, dyslexia, dyspraxia, ADHD),            STUDENT WELLBEING
or a long-term mental health problem, chronic          Our aim is to support you during your studies to
medical condition or any other disability, we          function well, engage and enjoy your personal
can provide support.                                   and academic journey. Our wellbeing advisers can
                                                       provide confidential information and advice on a
                                                       range of topics: general wellbeing, homelessness,
                                                       healthier lifestyles, accessing University and
                                                       external support services including mental health,
                                                       counselling and sexual health services.

                                                       FAITH AND SPIRITUALITY
                                                       The Faith and Spirituality team are here to
                                                       encourage all students and colleagues to explore
                                                       their sense of spiritual wellbeing as part of our
                                                       grounded, holistic education. We offer a
                                                       compassionate space to contemplate together in
STUDENT ADVICE                                         the spirit of openness and honesty. We provide
We offer practical information and professional        opportunities for confidential contact on occasional
advice on a range of issues including student          or regular basis, especially in times of difficulty.
finance entitlement, welfare benefits and money
management. We provide immigration and visa            CAREERS AND EMPLOYMENT
advice to EU and international students, and           Our Careers and Employability Service can help
advice on other general issues such as working         you throughout your studies and for up to three
in the UK. We offer additional support to students     years after graduation. We can also support you to
who have been in care and students who are             find part-time work on campus, work placements,
estranged from their family.                           volunteering opportunities and industry mentors.

26
THE WESTMINSTER
WORLDWIDE WELCOME

FEEL WELCOME,
NO MATTER WHERE
YOU'RE FROM
Westminster has one of the most diverse and
international student bodies of any university.
We speak over 150 different languages and
we are experienced in giving students the help
and support they need to feel welcomed to the
buzzing capital and to life at Westminster.

Moving to another country can be daunting.
We know that when you first arrive in the UK
you may be unfamiliar with aspects of life and
study. Westminster will help you settle in before
you even arrive.

A wide ranging programme of events will
introduce new International and European
students to living and studying in the UK. It gives
you the chance to meet fellow new students and
Westminster staff, find your way around the
University and London, learn about our facilities
and services, and talk to our current International
and European students.

You can sign up for a wide range of additional
courses to support you during your studies,
including training and study skills, and
Academic English.

We have a pre-sessional English programme
and an International Foundation course
available if you require further preparation
before beginning your studies at Westminster.

For more information visit
westminster.ac.uk/international

28
4th
                  Westminster is ranked
                  4th in the UK for
                  international outlook

Source: THE Young University Rankings 2020   29
STUDENTS' UNION

STUDENTS' UNION – OUR
WELLBEING, OUR VOICE,
OUR COMMUNITY
The Students' Union is your union, run for students   If you can't find a society that caters for your
by students. It looks after your needs and fights     particular passion, no problem! UWSU can help
for your rights, completely independent of the        you to set up your own group and you can build
University. You can get involved right from the       a community of like-minded individuals. After
moment you start at Westminster.                      all, the university has been pioneering since
                                                      it was set up in 1838, and so it's up to you to
The list of societies, sports teams and clubs you     carry on the tradition.
can join are almost endless. Join one of our sports
team and become a Dragon or get involved in           Anyone can get involved in any of our societies,
any of the societies – from debating, anime or the    regardless of past experience, and it's a great
feminist law society. There is also an opportunity    way to gain skills, build your CV and network
to broaden your experience in media by joining        with like-minded people!
the award-winning Smoke Radio and TV, the
QH Newspaper, and Smoke Magazine.                     For more information visit www.uwsu.com

30
GRADUATE TO JOIN
THE EXCLUSIVE CLUB

Once you graduate from Westminster you                OUR CONNECTIONS
become part of our exclusive alumni network           Listing an undergraduate qualification from
along with other former students.                     Westminster on your CV is just the beginning.
                                                      You'll also be able to develop professional
WESTMINSTER UNITES PEOPLE                             skills and experience to help you stand out
Your connections and friendships will make a          from the crowd.
significant impact on your time at Westminster…
and after it. Benefit from excellent industry links   Our world-class location means you can
and join our diverse network of over 180,000          network and work with global and national
alumni from 180 countries.                            companies – many of their headquarters are
                                                      based in London.
As an alumnus, you will be entitled to a number
of benefits and services including discounts          Recent opportunities for our graduates
on further study, dedicated careers support,          have included:
invitations to networking events in the UK            • Amazon                  • Microsoft
and overseas, access to an exclusive online           • BBC                     • NHS
networking platform, and other professional           • Deloitte                • Pearson
development opportunities.                            • Harrods                 • PwC
                                                      • HSBC                    • Transport for
To find out more visit: westminster.ac.uk/alumni      • IIT                         London

32
A number of professional associations accredit,   • Chartered Institute of
approve or recognise undergraduate degrees          Management Accountants
across our portfolio. Good news once you          • Chartered Institute of Marketing
graduate because these accreditations are         • Chartered Institute of Personnel
quality assurance for employers that you've         and Development
qualified to industry standards as a graduate.    • Chartered Management Institute
                                                  • Health and Care Professions Council
These include:                                    • Institute of Biomedical Science
• Architects Registration Board                   • Institute of Direct and Digital Marketing
• Association for Nutrition                       • Institute of Translation and Interpreting
• Association of Chartered Certified              • Royal Institute of British Architects
   Accountants (ACCA)                             • Royal Institution of Chartered Surveyors
• Bar Council                                     • Royal Society of Biology
• Bar Standards Board                             • Royal Town Planning Institute
• British Psychological Society                   • ScreenSkills
• Chartered Association of Building Engineers     • Tourism Management Institute
• Chartered Financial Analysts (CFA)
• Chartered Institute of Building
• Chartered Institute of Linguists

                                                                                                33
OPEN DAYS

DISCOVER WESTMINSTER,
DISCOVER YOURSELF

Open Days are the perfect opportunity to find
out everything you need to know about studying
at the University of Westminster. Whether visiting
us online or at one of our campuses you will be
able to:
• Chat with our academic staff and attend
    subject sessions to learn more about the
    courses we offer
• Find out more about our excellent facilities
• Take a virtual reality tour of our student
    accommodation or visit our student halls
    in person

Our online and on campus Open Days are
interactive events. During which staff will also
be on hand throughout the day to answer any
questions you may have about:
• Student finance
• Admissions process – How to apply
• Careers and Employability
• Accommodation
• Study/ work abroad
• Disability Learning Support
• Wellbeing

34
VISIT US AT OUR NEXT
OPEN DAY
Please check our website for details of
our upcoming Open Days and to book
your place.
westminster.ac.uk/open-days

                                          35
OUR
COURSES
The next few pages are a snapshot of our courses – but that's not the
whole story. More details on course content, opportunities and the latest
entry requirements can be found on our website: westminster.ac.uk/courses

We know that finding the right course is not always easy. So we've
included a handy fold-out guide on the back cover to give you an idea
of where a particular subject could take you.

And if you're still not sure, come and see us at our next Open Day.

 LOOK OUT FOR THESE ICONS ON THE SUBJECT PAGES
         CAMPUS                                          WORK PLACEMENT
         This is the primary location for the course,    Courses which include a credit-
         however teaching may take place across          bearing work placement module or
         our sites.                                      significant internship opportunity.
          C Cavendish            M Marylebone
          R Regent               H Harrow                ACCREDITED COURSES
                                                         Courses which are accredited
         STUDY ABROAD OPTIONS                            or recognised by an established
         Courses which offer students opportunities      professional body.
         to study abroad for a semester or year.
ACCOUNTING AND FINANCE

Westminster is an innovative and leading provider of financial education
in the centre of London, a financial capital of the world for educating
future talent and shaping the global economy. In a global digital world,
we have adopted an ambitious and progressive approach to add expert
digital finance and Fintech skills to our courses where a large skills gap
has now emerged. We aim to prepare you for the digital and technological
changes that face the financial services sector.

Our teaching is designed to future proof our graduates for successful global
careers. Our practical and relevant courses have strong affiliations to
professional bodies to give you a sound understanding of core financial,
accounting and business concepts as they are applied today. You'll have
access to the Bloomberg platform, one of the leading financial markets
suites, to make informed decisions about financial and business problems
as you would in industry. The experience you gain will open up opportunities
in areas such as financial and management accounting, commercial and
investment banking, financial risk management, wealth management,
FinTech and financial planning.

 Course title                          UCAS Course                          UCAS
                                                                                         A Levels       BTECs
 and qualification                     Code Duration                        Tariff

 Accounting
                                       N4N2 3 years*        M               120—136      BBB—AAB        DDM—DDD
 BSc Honours

 Business Management
 (Accounting)                          NN24 3 years*        M               112—128      BBC—ABB        DMM—DDM
 BA Honours

 Business Management
 (Finance)                             N294     3 years*    M               112—128      BBC—ABB        DMM—DDM
 BA Honours

 Finance
                                       N3N2 3 years*        M               120–136      BBB–AAB        DDM–DDD
 BSc Honours

Professional bodies accrediting or recognising our courses include:

Some subjects may require specific qualifications. *Other study options available. See website for details.

38    For more information on courses: westminster.ac.uk/accounting-and-finance
ACCOUNTING AND FINANCE

Our Accounting students won
the prestigious IBM University
Business Challenge 2020

                                   39
ARCHITECTURE, INTERIORS
AND URBAN DESIGN
Westminster is one of the largest providers of architecture and interior
education in the country.

At the heart of our courses is a rich choice of vibrant Design Studios,
where you will experience hands-on teaching in small groups from current
practitioners. These studios will develop your imaginative design thinking,
your skills to work under both intuitive and practical conditions, and they
reflect London's dynamic architecture scene. You'll benefit from your own
dedicated, modern studio space to work in, and use our cutting-edge
Fabrication Laboratory including advanced digital making processes such as
3D printing, CNC cutting, routing and milling, as well as robot fabrication.

By choosing Westminster, you'll benefit from our strong connections with
practice and regular contact with professional bodies including the Royal
Institute of British Architects (RIBA) and the Architects Registration Board (ARB)
so your degree will be internationally recognised wherever you go.

 Course title                          UCAS Course                          UCAS
                                                                                         A Levels       BTECs
 and qualification                     Code Duration                        Tariff

 Architecture
                                       K100     3 years     M               120–136      BBB–AAB        DDM–DDD
 BA Honours
 Architecture and
 Environmental Design                  KK19     3 years     M               120–136      BBB–AAB        DDM–DDD
 BSc Honours
 Architectural Technology
                                       K130     3 years     M               112–128      BBC–ABB        DMM–DDM
 BSc Honours
 Designing Cities:
 Planning and Architecture            4J12      3 years     M               112–128      BBC–ABB        DMM–DDM
 BA Honours
 Interior Architecture
                                      W250 3 years          M               120–136      BBB–AAB        DDM–DDD
 BA Honours

Professional bodies accrediting our courses include:

Some subjects may require specific qualifications. *Other study options available. See website for details.

40    For more information on courses: westminster.ac.uk/architecture-interiors-and-urban-design
ARCHITECTURE, INTERIORS AND URBAN DESIGN

                 92%
                 of Architecture students
                 are satisfied overall with
                 their course

Source: Architecture BA, NSS 2019 and 2020        41
ARCHITECTURE, INTERIORS
AND URBAN DESIGN

     Student work clockwise from top-right, Carina
     Tirnavean, Rowan St John, Maria Zlarateva and
     Zhiqing He.
42
43
     ARCHITECTURE, INTERIORS AND URBAN DESIGN
ART, DESIGN AND
VISUAL CULTURE
At Westminster, we prepare you not just to enter the creative industries
but to shape and lead them. In a world where creativity counts and
imagination is the key to success, you can be inspired by the creative
opportunities and people around you. The Westminster School of Arts
includes film makers, photographers, musicians, fashionistas, artists
and creative entrepreneurs, as well as facilities to engage with the digital
world and talented lecturers to guide the way. It is a creative hothouse of
international quality.

Our courses reflect the fast-changing opportunities in art, design and
new media. By choosing Westminster, you will have the opportunity to
work in generous dedicated studios, supporting both traditional and
high specification digital technologies central to a wider range of art
and design practices, knowledge and understanding. All while based
in London's exciting cultural and creative environment.

From exhibiting, curating, writing, animating, filming, editing, directing,
designing, researching or teaching our graduates succeed in all areas of
the creative industries.

 Course title                    UCAS Course                    UCAS
                                                                           A Levels     BTECs
 and qualification               Code Duration                  Tariff

 Animation
                                 W615    3 years    H           96–120     CCC–BBB      MMM–DDM
 BA Honours

 Animation
                                 W618    4 years    H           48         DD           PPP
 with Foundation BA Honours

 Contemporary Media Practice
                             W900 3 years           H           96–120     CCC–BBB      MMM–DDM
 BA

 Contemporary Media Practice
                             W903 4 years           H           48         DD           PPP
 with Foundation BA Honours

 Fine Art Mixed Media
                                 WP23    3 years*   H           96–120     CCC–BBB      MMM–DDM
 BA Honours

 Fine Art Mixed Media
                                 WP26    4 years*   H           48         DD           PPP
 with Foundation BA Honours

     Turn for more Art, Design and Visual Culture courses

44   For more information on courses: westminster.ac.uk/art-design-and-visual-culture
ART, DESIGN AND VISUAL CULTURE

The course has helped me
grow to be professional
and achieve polished,
industry standard work

Matylda Kowalczuk
Illustration and Visual Culture
BA Honours

                                     45
ART, DESIGN AND VISUAL CULTURE

 Course title                          UCAS Course                          UCAS
                                                                                         A Levels       BTECs
 and qualification                     Code Duration                        Tariff

 Graphic Communication Design
                              W211              3 years     H               96–120       CCC–BBB        MMM–DDM
 BA Honours

 Graphic Communication Design
                              W214 4 years                  H               48           DD             PPP
 with Foundation BA Honours

 Illustration and
 Visual Communication                 W220 3 years          H               96–120       CCC–BBB        MMM–DDM
 BA Honours

 Illustration and
 Visual Communication                 W223 4 years          H               48           DD             PPP
 with Foundation BA Honours

 Photography
                                      W640 3 years          H               96–120       CCC–BBB        MMM–DDM
 BA Honours

 Photography
                                      W643 4 years          H               48           DD             PPP
 with Foundation BA Honours

Professional bodies accrediting our courses include:

Some subjects may require specific qualifications. *Other study options available. See website for details.

46    For more information on courses: westminster.ac.uk/art-design-and-visual-culture
ART, DESIGN AND VISUAL CULTURE

Student work clockwise from top-left, Mira Patel,
Evann Nyack and Daniel Jonsson, Emily-Rose
Millhouse, You Wu and Ekaterina Kustova.
                                                       47
ART, DESIGN AND VISUAL CULTURE

     Student work clockwise from top-left, Claudia
     Cantorini, Ruwal Dangol, Lauren Maria Hayward,
     Lulu Williams and Josh Anderson.
48
49
     ART, DESIGN AND VISUAL CULTURE
BIOLOGICAL AND
BIOMEDICAL SCIENCES
At Westminster, you will develop practical and professional skills under
the guidance of staff who have an international reputation for tackling
key challenges in health and medical sciences. Our courses are informed by
employers, our research and collaborations with national and international
institutions to meet the needs of industry, research or further study. We are
proud of our degree courses in Biological and Biomedical Sciences, and
our distinctive degree pathways; all of which are accredited with the
Royal Society of Biology. Our new Medical Sciences BSc takes a global
outreach approach and provides an alternative route on to a medical
degree and career.

Choosing Westminster, you will enjoy being part of our vibrant research
culture, and with more than £30million invested in equipment, state-of‑the-
art learning spaces and laboratories, you will benefit from our cutting edge
and innovative teaching and facilities. Our courses will develop you into
a workplace and research-ready scientist with the employability skills,
career ambitions and commercial inspiration that will be needed to face
the global health care and environmental challenges that face us in the
coming decades.

 Course title                   UCAS Course                     UCAS
                                                                          A Levels    BTECs
 and qualification              Code Duration                   Tariff

 Applied Biomedical Science     Apply
                                         4 years   C            112–128   BBC–ABB     DMM–DDM
 BSc Honours                    directly

 Biochemistry
                                C700    3 years    C            96–120    CCC–BBB     MMM–DDM
 BSc Honours

 Biochemistry
                                C701    4 years    C            64–80     DDE–CDD     MPP–MMP
 with Foundation BSc Honours

 Biological Sciences
                                C900    3 years    C            96–120    CCC–BBB     MMM–DDM
 BSc Honours

 Biological Sciences
                                C901    4 years    C            64–80     DDE–CDD     MPP–MMP
 with Foundation BSc Honours

     Turn for more Biological and Biomedical Sciences courses

50   For more information on courses: westminster.ac.uk/biological-and-biomedical-sciences
BIOLOGICAL AND BIOMEDICAL SCIENCES

Our courses are accredited
by the Institute of Biomedical
Science (IBMS) (The leading
professional body for
Biomedical Sciences) and
The Royal Society of Biology

                                    51
BIOLOGICAL AND BIOMEDICAL SCIENCES

 Course title                          UCAS Course                          UCAS
                                                                                         A Levels      BTECs
 and qualification                     Code Duration                        Tariff

 Biomedical and
                                       Apply
 Physiological Sciences                         3 years*    C               N/A             See website for details
                                       directly
 FDSc – Distance learning

 Biomedical Sciences
                                       B940     3 years*    C               96–120       CCC–BBB       MMM–DDM
 BSc Honours

 Biomedical Sciences
                                       C990     4 years*    C               64–80        DDE–CDD       MPP–MMP
 with Foundation BSc Honours

 Medical Sciences
                                       B904     3 years     C               128–136      ABB–AAB       D*DD–D*D*D
 BSc Honours

 Pharmacology and Physiology
                             BB12               3 years     C               96–120       CCC–BBB       MMM–DDM
 BSc Honours

 Pharmacology and Physiology
                             BB21               4 years     C               64–80        DDE–CDD       MPP–MMP
 with Foundation BSc Honours

Professional bodies accrediting our courses include:

Some subjects may require specific qualifications. *Other study options available. See website for details.

52    For more information on courses: westminster.ac.uk/biological-and-biomedical-sciences
BIOLOGICAL AND BIOMEDICAL SCIENCES

Being educated by the experienced
academic team allowed me to gain
some of the most current science
knowledge used in practice today.
Giving me an insight into the
career I aspired to be in

Bradley Gary Nicholas Moon
Biomedical Sciences BSc Honours
(Sandwich option)
                                       53
BUSINESS AND MANAGEMENT

With our wide range of Business Management courses, you'll have the
opportunity to choose the one that's right for you. You can decide to
specialise in a particular area like Marketing, Digital Business, Economics,
Entrepreneurship or Human Resource Management. You can also combine
your Business Management studies with a language to give yourself an
edge in the workplace.

We're focused on creating graduates who are ready for the world of work,
that's why practical experience is at the core of your learning. You can add
a year-long industry placement to your course and benefit from gaining real
and relevant hands-on experience. Based in the heart of the capital, you'll
have endless opportunities to network and get to grips with what industry is
really like.

 Course title                  UCAS Course                  UCAS
                                                                       A Levels   BTECs
 and qualification             Code Duration                Tariff

 Arabic and
 International Business        LB10    3 years*   R         104–120    BCC–BBB    DMM—DDM
 BSc Honours
 Business Management
 (Accounting)                  NN24 3 years*      M         112—128    BBC–ABB    DMM—DDM
 BA Honours
 Business Management
 (Digital Business)            N295    3 years*   M         112—128    BBC—ABB    DMM—DDM
 BA Honours
 Business Management
 (Economics)                   NL21    3 years*   M         112—128    BBC—ABB    DMM—DDM
 BA Honours
 Business Management
 (Entrepreneurship)            N291    3 years*   M         112—128    BBC—ABB    DMM—DDM
 BA Honours
 Business Management
 (Finance)                     N294    3 years*   M         112—128    BBC—ABB    DMM—DDM
 BA Honours
 Business Management
 (Human Resource Management) NN26 3 years*        M         112—128    BBC—ABB    DMM—DDM
 BA Honours

     Turn for more Business and Management courses

54   For more information on courses: westminster.ac.uk/business-and-management
BUSINESS AND MANAGEMENT

Centre of Excellence
We are a CIPD Centre of Excellence,
recognised by the Chartered Institute
of Marketing, Chartered Management
Institute, ACCA, APMG and the
Society for Coaching Psychology

                                          55
BUSINESS AND MANAGEMENT

 Course title                          UCAS Course                          UCAS
                                                                                         A Levels      BTECs
 and qualification                     Code Duration                        Tariff

 Business Management
 (Marketing)                           NN25 3 years*        M              112—128       BBC—ABB       DMM—DDM
 BA Honours
 Business Management
                                       N900     3 years*    M              112—128       BBC—ABB       DMM—DDM
 BA Honours
 Business Management
                                       N902     4 years*    M               88–96        CCD–CCC MMM
 with Foundation BA Honours
 Chinese and
 International Business                LB11     3 years*     R             104–120       BCC—BBB       DMM—DDM
 BSc Honours
 Digital Marketing
                                       N505     3 years*    M              112—128       BBC—ABB       DMM—DDM
 BSc Honours
 French and
 International Business                LB12     3 years*     R             104–120       BCC—BBB       DMM—DDM
 BSc Honours
 Human Resource Management
                           1K2C                 3 years*    M              104–120       BCC—BBB       DMM—DDM
 BA Honours
 International Business
                                       N120     3 years*    M              112—128       BBC—ABB       DMM—DDM
 BA Honours
 International Marketing
                                       N552     3 years*    M              112—128       BBC—ABB       DMM—DDM
 BA Honours
 Marketing Communications
                                       N500     3 years*    M              112—128       BBC—ABB       DMM—DDM
 BA Honours
 Marketing Management
                                       N502     3 years*    M              112—128       BBC—ABB       DMM—DDM
 BA Honours
 Spanish and
 International Business                LB14     3 years*     R             104—120       BCC—BBB       DMM—DDM
 BA Honours
 Sports Management
                                       N504     3 years*    M              112—128       BBC—ABB       DMM—DDM
 BA Honours
Professional bodies accrediting our courses include:

Some subjects may require specific qualifications. *Other study options available. See website for details.

56    For more information on courses: westminster.ac.uk/business-and-management
57
     BUSINESS AND MANAGEMENT
COMPUTER SCIENCE
AND ENGINEERING
We offer a wide range of specialist courses in Computer Science, Games
Development, Data Science, Software Engineering, Network Security
and Smart Computer Systems. Our Computer Science BSc offers a solid
background in software development and allows you to study a blend
of these themes.

You'll have access to excellent resources and teaching facilities including
over 30 fully equipped computer, games and virtual reality laboratories.
You will also have the chance to undertake a year-long industry placement.
From computer programmers to systems analysts and games creators, our
graduates flourish in business, commercial and entrepreneurial sectors.

 Course title                  UCAS Course                    UCAS
                                                                         A Levels    BTECs
 and qualification             Code Duration                  Tariff

 Computer Games Development
                            GG46 3 years*         C           96–120     CCC–BBB     MMM–DDM
 BSc Honours

 Computer Games Development
                             I101      4 years*   C           64–80      DDE–CDD     MPP–MMP
 with Foundation BSc Honours

 Computer Network Security
                               G423    3 years*   C           96–120     CCC–BBB     MMM–DDM
 BSc Honours

 Computer Network Security
                               G425    4 years*   C           64–80      DDE–CDD     MPP–MMP
 with Foundation BSc Honours

 Computer Science
                               G402    3 years*   C           96–120     CCC–BBB     MMM–DDM
 BSc Honours

 Computer Science
                               I103    4 years*   C           64–80      DDE–CDD     MPP–MMP
 with Foundation BSc Honours

 Data Science and Analytics
                               G900    3 years*   C           96–120     CCC–BBB     MMM–DDM
 BSc Honours

 Data Science and Analytics
                               I106    4 years*   C           64–80      DDE–CDD     MPP–MMP
 with Foundation BSc Honours

 Smart Computer Systems
                               H657    3 years*   C           96–120     CCC–BBB     MMM–DDM
 BEng Honours

     Turn for more Computer Science and Engineering courses

58   For more information on courses: westminster.ac.uk/computer-science-and-engineering
COMPUTER SCIENCE AND ENGINEERING

                90%
                of our students are in work
                or further study 15 months
                after their course

Source: Graduate Outcomes Survey, 2017–18
Computer Network Security BSc graduates          59
COMPUTER SCIENCE AND ENGINEERING

 Course title                          UCAS Course                          UCAS
                                                                                         A Levels       BTECs
 and qualification                     Code Duration                        Tariff

 Smart Computer Systems
                                       H656     4 years*    C               64–80        DDE–CDD        MPP–MMP
 with Foundation BEng Honours

 Software Engineering
                                       G600     3 years*    C               96–120       CCC–BBB        MMM–DDM
 BEng Honours

 Software Engineering
                                       G603     4 years*    C               96–120       CCC–BBB        MMM–DDM
 MEng

 Software Engineering
                                       I105     4 years*    C               64–80        DDE–CDD        MPP–MMP
 with Foundation BEng Honours

Accreditation pending, please see website for details:

Some subjects may require specific qualifications. *Other study options available. See website for details.

60    For more information on courses: westminster.ac.uk/computer-science-and-engineering
COMPUTER SCIENCE AND ENGINEERING

                 300%
                 Demand for workers
                 with specialist data
                 skills has more than
                 tripled over five years

Source: The Royal Society 2019                61
CONSTRUCTION, SURVEYING
AND REAL ESTATE
We offer interdisciplinary education in Project Management, Chartered
Surveying, Real Estate, Construction Management and Digital Business.

You'll study the design, construction and operation of organisations, buildings
and places within which people and communities live. As well as engaging
with live industry projects you'll build your knowledge and skills through site
visits, field trips and practical workshops using specialist equipment and the
latest technologies to bring learning to life. We are in the centre of one of
the world's greatest cities and use this vibrant, multicultural setting to explore
innovative solutions to the problems facing our world.

 Course title                          UCAS Course                          UCAS
                                                                                         A Levels       BTECs
 and qualification                     Code Duration                        Tariff

 Building Surveying
                                       K230     3 years*    M               104–120      BCC–BBB        DMM–DDM
 BSc Honours

 Building Surveying
                                       K233     4 years     M               72–80        DDD–CDD        MMP
 with Foundation BSc Honours

 Construction Management
                                       K220     3 years*    M               104–120      BCC–BBB        DMM–DDM
 BSc Honours

 Construction Management
                                       K238     4 years     M               72–80        DDD–CDD        MMP
 with Foundation BSc Honours

 Quantity Surveying and
 Commercial Management                 KN22     3 years*    M               104–120      BCC–BBB        DMM–DDM
 BSc Honours

 Quantity Surveying and
 Commercial Management                 K235     4 years     M               72–80        DDD–CDD        MMP
 with Foundation BSc Honours

 Real Estate
                                       N230     3 years*    M               104–120      BCC–BBB        DMM–DDM
 BSc Honours

 Real Estate
                                       K244     4 years     M               72–80        DDD–CDD        MMP
 with Foundation BSc Honours
Professional bodies accrediting our courses include:

Some subjects may require specific qualifications. *Other study options available. See website for details.

62    For more information on courses: westminster.ac.uk/construction-surveying-and-real-estate
CONSTRUCTION, SURVEYING AND REAL ESTATE

We offer Degree apprenticeships on the
following BSc Honours courses:
Building Surveying
Construction Management
Quantity Surveying and
Commercial Management
Real Estate
Please visit our website for more details and
to apply westminster.ac.uk/apprenticeships

                                                    63
CRIMINOLOGY
AND SOCIOLOGY
Criminology and sociology draw on a wide range of human and social
science disciplines to explore the key issues of our time – race, gender,
immigration, crime, social injustice and youth unemployment for example –
and help you to answer critical questions about society in the UK and beyond.

Our friendly and supportive teaching, assessment methods and wide range
of specialist optional modules are designed to bring out your strengths
and hone your research, analytical and communication skills. We take
London both as an inspiration and a learning environment – whether it's the
workings of the BBC or the Old Bailey, migration patterns to the East End or
real-life case studies, we give you the tools to do your own pratical research
and exploration in one of the most exciting cities in the world. We also make
the most of our outstanding professional links and location to help you gain
valuable work experiences. All of which means you have a competitive
advantage in launching your career once you graduate.

 Course title                          UCAS Course                          UCAS
                                                                                         A Levels       BTECs
 and qualification                     Code Duration                        Tariff

 Criminology
                                       M211     3 years*     R              104–120      BCC–BBB        DMM–DDM
 BA Honours

 Criminology
                                       M213     4 years      R              64–80        DDE–CDD        MPP–MMP
 with Foundation BA Honours

 Psychology and Criminology
                                       C805     3 years*     R              104–120      BCC–BBB        DMM–DDM
 BSc Honours

 Sociology
                                       L300     3 years*     R              104–120      BCC–BBB        DMM–DDM
 BA Honours

 Sociology
                                       L302     4 years      R              56–80        DEE–CDD        MPP–MMP
 with Foundation BA Honours

 Sociology and Criminology
                                       LM39     3 years*     R              104–120      BCC–BBB        DMM–DDM
 BA Honours

Professional bodies accrediting our courses include:

Some subjects may require specific qualifications. *Other study options available. See website for details.

64    For more information on courses: westminster.ac.uk/criminology-and-sociology