LIVE PERFORMANCES ACROSS NORTH YORKSHIRE AND THE TEES VALLEY
If your browser does not support JavaScript, please read the page content below:
LIVE PERFORMANCES ACROSS NORTH YORKSHIRE AND THE TEES VALLEY
Autumn 2019 Music p4-5 Music p12-13 Theatre p8 Theatre p16-18 Dance p5-6 Dance p14-15 Spring 2020 Listings p20 Map of Venues p23 Family p8-11 Family p19 Welcome to Rural Arts ON Tour's Autumn 19/Spring 20 programme Hello! This year we have an exciting and varied selection of professional performances across 42 beautiful rural community venues in North Yorkshire and the Tees Valley. Rural touring gives you the opportunity to get within touching distance of the action – with much less travelling and for a really affordable price.
Often there's chance to meet the artists (or puppets!) after the performance and many events offer the chance to win something in a raffle, tuck into some food and enjoy a nice glass of wine. Rural touring really is the definition of a 'Good Night Out'.
These performances are made possible by brilliant volunteers in each of the villages, who work with us to programme, promote and put on each event. Rural Arts also subsidises performances, to make them achievable for villages financially, using our own funds as a charity. So whether you buy a ticket for an ON Tour show, come along to a workshop at The Courthouse, or sip a coffee in our award-winning café, you're supporting Rural Arts, your local village venue and the vibrancy of our local communities.
I hope to meet you at an event soon and thank you for your support. Best wishes, Jo Gatenby ON Tour Manager Want to find out more about ON Tour? Contact us: jo@ruralarts.org 01845 526536 Want to book tickets? Book online at www.ruralarts.org or call Box Offices What's inside? Cover image: George Egg Right: Gibbon by Patfield and Triguero 3 2 2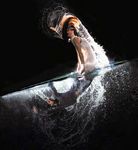 OH LA LA! Oh La La! mixes Parisian folk music with unforgettable jazz standards, 60s French pop and impressionist music. The evocative blend of accordion, saxophone, clarinet, guitar, double bass and Fifi's beautiful voice will send you straight back to that little café by the Eiffel Tower – or to the crazy jazz club in Pigalle. The band are all world-class musicians, having played at The Royal Albert Hall, toured the world and appeared on television in Mr. Selfridge and The Proms. CRAYKE SPORTS CLUB Thu 3rd October, 7.30pm Adult: £17, U18: £12 (includes a hot meal) DANBY VILLAGE HALL Sat 5th October, 7.30pm Adult: £10, U18: £5 COXWOLD VILLAGE HALL Fri 4th October, 7.30pm Adult: £15, U18: £10 (includes a cheese board) INGLEBOROUGH COMMUNITY CENTRE, INGLETON Sun 6th October, 7.30pm Adult: £15, U18: £12.50 (includes wine and a cheese board) "The best show we have hosted in our village hall!" – Live & Local Promoter MUSIC "One of the UK's finest trumpet players' – Whighams Jazz Club, Edinburgh MUSIC IAN CHALK QUARTET GRASSINGTON DEVONSHIRE INSTITUTE Thu 10th October, 7pm Adult: £12.50, U18: £10.50 Ian Chalk leads an exciting jazz quartet, performing classic compositions and tunes from the American Songbook.
The quartet consists of piano, double bass and drums, and is led by Ian on trumpet. Ian is both a jazz player of exquisite taste and an engaging and entertaining host. He performs regularly at venues throughout the UK as a guest soloist, as well as with many great jazz artists including Dennis Rollins, Gary Smulyan, Kate Peters Septet and the Yorkshire Jazz Orchestra. "Chalk has that beautiful fat sound personified by such as Fats Navarro, Clifford Brown and Freddy Hubbard - the perfect balance." – Bebop Spoken Here GREATHAM COMMUNITY CENTRE Fri 11th October, 7.30pm Adult: £10, U18: £8 5 4 4
A heart-warming celebration of friendship across borders, bringing to life a story that can resonate with us all.
6 Feet 3 Shoes tells the true tale of three friends: how they met in Yorkshire, communicated without words, built a lasting friendship and a home away from home. Rooted in traditional arts but set in the present, the show is full of feisty Flamenco, Scottish dance, live music and storytelling. With stomping rhythms, tender moments and plenty of humour, this show will stay with you. "A perfect fusion of fun, rhythm, emotion and magic!" – Scottish Storytelling Centre STILLINGTON VILLAGE HALL Fri 1st November, 7.30pm Adult: £12, U18: £6 HUSTHWAITE VILLAGE HALL Sat 2nd November, 7.30pm Adult: £10, U18: £5 6 FEET 3 SHOES Slanjayvah Danza DANCE Join in on the fun at a post-show ceilidh! BOLTON ABBEY VILLAGE HALL Sat 23rd November, 7pm Adult: £12.50, U18: £10.50 Ahab is a ship captain hell-bent on capturing the white whale Moby Dick – a beast as vast and generous as the sea itself, yet serene and beautiful beyond all imagining.
Mesmerised by the unhinged charisma of their captain, Ahab's crew blindly follow him on a perilous adventure towards almost certain destruction.
Multi-award-winning choreographer James Wilton re-imagines Herman Melville's seminal novel Moby Dick, featuring a cast of 6. Wilton's trademark blend of athletic dance, martial arts and capoeira will have you at the edge of your seat, gasping for air under the sheer ferocity of movement - all accompanied by a powerful electro-rock soundtrack by Lunatic Soul. "Extraordinary" – The Stage "Bold, innovative and exhilarating" êêêêê – The Reviews Hub LEVIATHAN DANCE James Wilton Dance 7 6 6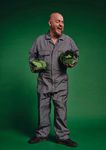 A classic novel brought vividly to life with imaginative storytelling" êêêê – The Stage on previous production The War of the Worlds CLIMB THAT TREE RURAL ARTS, THIRSK Thu 31st October, 1pm Adult: £8, U18: £6 GRASSINGTON DEVONSHIRE INSTITUTE Fri 1st November, 3pm Adult: £8, U18: £6 Join David on a musical journey through his hilarious and often surreal imagination, where bears live in the cupboard under the stairs, wolves roam the corridors at school, and trips to the moon are a regular occurrence.
Children and families will be entranced as they are introduced to the magical musical tree and will discover a new song as each flower opens. Guaranteed to have both parents and children singing along in no time, this is music that the whole family can enjoy together.
The children love it – and I mean they LOVE it – but so do we, the parents." – Toddle About Magazine FAMILY THE HOUND OF THE BASKERVILLES Northern Stage Charles Baskerville is dead, and a terrifying beast is rumoured to stalk the moors around the remote Baskerville mansion. When Sherlock Holmes sends Doctor Watson to investigate, Watson finds himself surrounded by dense fog and a community steeped in folklore, legend and rumour, where the line between reality and myth is no longer clear. How can a rational man trust his own eyes when confronted with the impossible?
Following the sell-out success of H.G.
Wells' The War of the Worlds, Northern Stage presents Sherlock Holmes' most infamous case, adapted from Sir Arthur Conan Doyle's gothic classic. THEATRE GILLING WEST VILLAGE HALL Fri 25th October, 7.30pm Adult: £10, U18: £5 KILBURN INSTITUTE Sat 26th October, 7.30pm Adult: £10, U18: £7 NEASHAM READING ROOM Thu 24th October, 7.30pm Adult: £10, U18: £8 David Gibb 9 8 8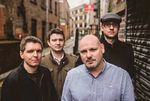 MOTHER GOOSE Pocket Panto Pocket Panto are once again egg-cited to be bringing a fun-filled family pantomime to venues across North Yorkshire! Join the loveable Mother Goose and her friends as she discovers that while it's very nice to be important, it's more important to be nice. (All together now... aww) With singing, dancing and lots of audience participation, there's something for everyone in this cracking production of Mother Goose. FAMILY "Very enjoyable evening, very funny" – Audience Member, Kilburn "Better than ever - and its excellent entertainment for our village!" – Audience Member, Ampleforth Fun for all the family! * Free entry for accompanied children DATE TIME VENUE POSTCODE ADULTS U18S BOX OFFICE Fri 13 Dec 7.30pm Oswaldkirk Village Hall YO62 5XT £10 £6 07885 830153 Sat 14 Dec 1pm Thirsk Town Hall YO7 1QR £8 £6 01845 526536 Sat 14 Dec 6.30pm Weaverthorpe Village Hall YO17 8EX £10 £5 01944 738804 07972 132158 Sun 15 Dec 2pm Huttons Ambo Village Hall YO60 7HJ £7.50 £5.50 01653 694620 Sun 15 Dec 6pm Hart Village Hall TS27 3AW £6 £6 01429 280596 Wed 18 Dec 6pm The Croft Hotel, Croft-on-Tees DL2 2ST £8 £5 01325 721014 Thu 19 Dec 7pm Grantley Village Hall HG4 3PJ £10 £5 01765 620235 Fri 20 Dec 2pm Terrington Village Hall YO60 6PZ £8 Free * 01653 638394 Fri 20 Dec 6pm Kilburn Institute YO61 4AG £10 Free * 01347 868359 Sat 21 Dec 2pm Wilson Centre, Long Newton TS21 1DD £7.50 £7.50 01642 583002 Sun 22 Dec 2pm Kettlewell Village Hall BD23 5QX £10 £5 01756 760887 Sun 22 Dec 7.30pm Lothersdale Village Hall BD20 8EH £8 £6 01535 630135 Mon 23 Dec 1.30pm Masham Town Hall HG4 4DY £6 £6 07939 136082 Mon 23 Dec 7pm Wensley Village Hall DL8 4HJ £6.50 £4.50 01969 623544 Fri 27 Dec 2pm Eggborough Methodist Church DN14 0LP £8 £6 07957 774101 Fri 27 Dec 6.30pm Stillington Village Hall YO61 1JX £10 £5 01347 811544 Sat 28 Dec 2pm Coverdale Memorial Hall DL8 4AY £8 £5 01969 640663 Sat 28 Dec 6.30pm Dalton Village Hall YO7 3BN £8.50 £4.50 07841 036340 Sun 29 Dec 2pm Ampleforth Village Hall YO62 4DU £6 £6 01439 788824 Sun 29 Dec 7pm Staintondale Village Hall YO13 0EJ £7 £4.50 01723 870160 Mon 30 Dec 2pm Potto Village Hall DL6 3HQ £9 £6 01642 700609 Mon 30 Dec 6pm Bainbridge Village Hall DL8 3EL £8 £5 01969 650038 Thu 2 Jan 2pm Shipton Community Centre, Shipton by Beningbrough YO30 1AA £8 £5 01904 470187 Fri 3 Jan 2pm Clapham cum Newby Village Hall LA2 8DZ £8 £5 01524 251232 Fri 3 Jan 7pm Newton-on-Ouse Village Hall YO30 2DE £8 £8 07812 711395 Sat 4 Jan 2pm Amerdale Hall, Arncliffe BD23 5QD £9 £5 01756 770282 Sat 4 Jan 6pm Cononley Village Institute BD20 8NU £6 £4 01535 630371 Book online at www.ruralarts.org or call the numbers above 11 10 10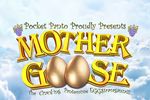 AMERDALE HALL, ARNCLIFFE Thu 5th March, 7.30pm Adults: £10, U18: £10 STILLINGTON VILLAGE HALL Sat 7th March, 7.30pm Adult: £10, U18: £5 CLAPHAM CUM NEWBY VILLAGE HALL Fri 6th March, 7.30pm All tickets: £9 COXWOLD VILLAGE HALL Sun 8th March, 7pm Adult: £10, U18: £8 The Peas are the masters of taking your guilty pop pleasures from the 80s and 90s and giving them a classy reworking. From Rick Astley to The Spice Girls, they have a setlist that could make some people shudder – but with a change of chords and a bluegrassy, rock 'n' rolling acoustic disco beat, the songs feel brand new. The Peas' whirling energy appeals to the watchers as well as the sing-alongers.
Guitar, double bass, drums, kazoos, beatboxing, mouth trumpets, super sweet harmonies – and only two people. You will come away not too sure what you have witnessed, but feeling all the better for it! "The sweetest voice in England" – Nanci Griffith EDWINA HAYES MUSIC "One of the best nights ever!" – Audience member THE PEAS MUSIC KILBURN INSTITUTE Fri 8th May, 7.30pm Adult: £10, U18: £7 GRASSINGTON DEVONSHIRE INSTITUTE Sun 10th May, 7.30pm All tickets: £9 An engaging evening in the company of Yorkshire singer-songwriter Edwina Hayes, who performs a selection of her own songs and classic tunes, with lively chat and humorous stories in between.
Edwina's version of the Randy Newman song Feels Like Home was featured in the Cameron Diaz film My Sister's Keeper and has since been played over 10 million times on YouTube. Edwina travels the length and breadth of the country – and abroad – having toured with Van Morrison, Jools Holland and performed at The Royal Albert Hall and Glastonbury Festival. RURAL ARTS, THIRSK Sat 26th Oct, 8pm Adult: £12, U18: £10 CLAPHAM CUM NEWBY VILLAGE HALL Sat 9th May, 7.30pm All tickets: £9 13 12 12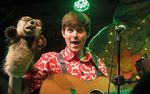 GRANTLEY VILLAGE HALL Sat 14th March, 7.30pm Adult: £10, U18: £5 Breakout juggling stars Chris Patfield and José Triguero present Gibbon, a humorous and surreal show that combines mesmerising juggling with dance and physical theatre.
Performers as skilled as this make juggling look easy, effortless even – but just how many times do you have to fail before you make something perfect? Together they explore the absurd and comedic in what it is that drives us to try and try again. Lifting the veil on the rehearsal room, Gibbon shows how two charming performers work at working as one. Poetic and original, Gibbon is devastatingly slick and a wonderfully thought provoking production.
The combination of mesmerising manipulation and dry comedy left me wanting more" – Circus Diaries "Seriously interesting and wryly amusing" – The Guardian JULIET AND ROMEO DANCE Lost Dog Dance GIBBON DANCE Patfield and Triguero NEASHAM READING ROOM Wed 22nd April, 7.30pm Adult: £12, U18: £10 Lost Dog's new show reveals the real story of Romeo and Juliet. It turns out they didn't die in a tragic misunderstanding, they grew up and lived happily ever after. Well... they lived at least.
Now they are 40ish, at least one of them is in the grips of a mid-life crisis, they feel constantly mocked by their teenage selves and are haunted by the pressures of being the poster couple for romantic love.
They have decided to confront their current struggles by putting on a performance – about themselves. Their therapist told them it was a terrible idea. Directed by Olivier Award-nominated Ben Duke, this blend of dance, theatre and comedy examines our obsession with youth and 'how things are supposed to be'. A humorous and heartfelt investigation into love, loss and longevity.
Superb. Devastating realism and dark humour" êêêêê – The Stage 15 14 14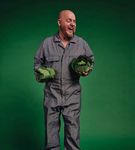 MRS BEETON, MY SISTER GILLING WEST VILLAGE HALL Thu 19th March, 7.30pm Adult: £10, U18: £5 WELBURN VILLAGE HALL Fri 20th March, 7.30pm All tickets: £10 Award-winning playwright Alison Neil returns to North Yorkshire with another of her fascinating one-woman plays. Many years after Isabella Beeton's untimely death, Bessie Mayson muses on the fate of her famous big sister. The eldest of twenty-one children, quiet, obedient Isabella fell for a charming publisher called Sam Beeton, and joined his rackety life in journalism, culminating in her world-famous "Mrs.
Beeton's Book of Household Management".
Her family disapproved. But were they right? Thirty years on, Bessie is not so sure... RURAL ARTS, THIRSK Wed 18th March, 7.30pm Adults: £10, U18: £8 "Excellent - both the performance and the audience reaction!" – Carmathen Arts DIY CHEF TERRINGTON VILLAGE HALL Thu 23rd April, 7.30pm Adult: £10, U18: £5 STILLINGTON VILLAGE HALL Sat 25th April, 7.30pm Adult: £10, U18s: £5 KILBURN VILLAGE HALL Fri 24th April, 7.30pm Adult: £10, U18s: £7 ST JOHN'S, SHAROW Sun 26th April, 7.30pm Adult: £15, U18s: £10 George Egg cooks with power tools. Following sell-out runs at the Edinburgh Fringe, George takes his show on the road, demonstrating ingenious live cooking and laugh-out-loud comedy.
Funny, inspiring and absurd in equal measures: a cross genre-show that's as much stand-up comedy as it is illustrated lecture.
Expect power tools, gardening equipment and office supplies to be repurposed and abused. Expect laughs. Expect to learn something new – and expect to taste the results at the end. THEATRE "Brilliantly funny" – The Observer Alison Neil THEATRE George Egg 17 16 16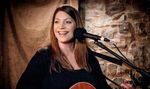 GREY VILLAGE HALL, SUTTON-ON-THE-FOREST Fri 1st May, 7.30pm Adult: £10, U18s: £8 POTTO VILLAGE HALL Sat 2nd May, 7.30pm Adult: £10, U18s: £7.50 NEWTON-LE-WILLOWS VILLAGE HALL Sun 3rd May, 7.30pm Adult: £10, U18s: £5 "Trust us, you won't believe how good the food is" – The Scotsman "The wonderfully talented George Egg is genuinely unique" – The Independent THE SELFISH GIANT GRASSINGTON DEVONSHIRE INSTITUTE Thu 20th February, 2pm All tickets: £7.50 SESSAY VILLAGE HALL Sat 22nd February, 2pm Adult: £8, U18: £4 BAINBRIDGE VILLAGE HALL Fri 21st February, 5pm Adult: £8, U18: £4 HART VILLAGE HALL Sun 23rd February, 3pm All tickets: £5 Since building a wall to keep the children out of his garden, the only visitors the Selfish Giant receives are Lady Snow and her friends.
One morning the Selfish Giant hears the most beautiful music coming from outside his bedroom window – and is delighted with the sight that greets him. Set in a magnificent steel sculpted garden, The Selfish Giant is told using Sea Legs' beautifully crafted puppets, a brilliant musical soundtrack and superb storytelling.
Sea Legs Puppet Theatre "Beautiful costumes... a perfectly balanced performance!" – The Telegraph FAMILY 19 18 18
LISTINGS DATE TIME SHOW VENUE Thu 3 Oct 7.30pm Oh La La! (inc. hot meal) Crayke Sports Club Fri 4 Oct 7.30pm Oh La La! (inc. cheese) Coxwold Village Hall Sat 5 Oct 7.30pm Oh La La! Danby Village Hall Sun 6 Oct 7.30pm Oh La La! (inc. wine + cheese) Ingleborough Community Centre Thu 10 Oct 7pm Ian Chalk Quartet Grassington Devonshire Institute Fri 11 Oct 7.30pm Ian Chalk Quartet Greatham Community Centre Thu 24 Oct 7.30pm The Hound of the Baskervilles Neasham Reading Room Fri 25 Oct 7.30pm The Hound of the Baskervilles Gilling West Village Hall Sat 26 Oct 7.30pm The Hound of the Baskervilles Kilburn Institute Sat 26 Oct 8pm Edwina Hayes Rural Arts, Thirsk Thu 31 Oct 1pm Climb That Tree Rural Arts, Thirsk Fri 1 Nov 3pm Climb That Tree Grassington Devonshire Institute Fri 1 Nov 7.30pm 6 Feet 3 Shoes Stillington Village Hall Sat 2 Nov 7.30pm 6 Feet 3 Shoes Husthwaite Village Hall Sat 23 Nov 7pm Leviathan Bolton Abbey Village Hall Thu 20 Feb 2pm The Selfish Giant Grassington Devonshire Institute Fri 21 Feb 5pm The Selfish Giant Bainbridge Village Hall Sat 22 Feb 2pm The Selfish Giant Sessay Village Hall Sun 23 Feb 3pm The Selfish Giant Hart Village Hall Thu 5 Mar 7.30pm The Peas Amerdale Hall, Arncliffe Fri 6 Mar 7.30pm The Peas Clapham cum Newby Village Hall Sat 7 Mar 7.30pm The Peas Stillington Village Hall Sun 8 Mar 7pm The Peas Coxwold Village Hall Sat 14 Mar 7.30pm Gibbon Grantley Village Hall Wed 18 Mar 7.30pm Mrs Beeton, My Sister Rural Arts, Thirsk Thu 19 Mar 7.30pm Mrs Beeton, My Sister Gilling West Village Hall Fri 20 Mar 7.30pm Mrs Beeton, My Sister Welburn Village Hall Wed 22 Apr 7.30pm Juliet and Romeo Neasham Reading Room Thu 23 Apr 7.30pm DIY Chef Terrington Village Hall Fri 24 Apr 7.30pm DIY Chef Kilburn Institute Sat 25 Apr 7.30pm DIY Chef Stillington Village Hall Sun 26 Apr 7.30pm DIY Chef St John's Church, Sharow Fri 1 May 7.30pm DIY Chef Grey Village Hall, Sutton-on-the-Forest Sat 2 May 7.30pm DIY Chef Potto Village Hall Sun 3 May 7.30pm DIY Chef Newton-le-Willows Village Hall Fri 8 May 7.30pm Edwina Hayes Kilburn Institute Sat 9 May 7.30pm Edwina Hayes Clapham cum Newby Village Hall Sun 10 May 7.30pm Edwina Hayes Grassington Devonshire Institute Book online at www.ruralarts.org POSTCODE AGE GUIDANCE ADULTS U18S BOX OFFICE CONTACT YO61 4TZ All ages £17 £12 01347 824163 YO61 4BB All ages £15 £10 01347 868719 / 07756027877 YO21 2LZ All ages £10 £5 01287 660297 LA6 3HX All ages £15 £12.50 01756 792809 BD23 5AA All ages £12.50 £10.50 01756 792809 TS25 2ES All ages £10 £8 07434 517225 DL2 1QX 12 + £10 £8 01325 720366 DL10 5JG 12 + £10 £5 017488 50302 YO61 4AH 12 + £10 £7 01347 868359 YO7 1QS All ages £12 £10 01845 526536 YO7 1QS 3 - 11 £8 £6 01845 526536 BD23 5AA 3 - 11 £8 £6 01756 752222 YO61 1JX 5 + £12 £6 01347 811544 YO61 4PY 5 + £10 £5 01347 868130 BD23 6EX All ages £12.50 £10.50 01756 792809 BD23 5AA 3 + £7.50 £7.50 01756 792809 DL8 3EL 3 + £8 £4 01969 650038 YO7 3BE 3 + £8 £4 01845 501141 TS27 3AW 3 + £5 £5 01429 280596 BD23 5QD 12 + £10 £10 01756 770282 LA2 8DZ 12 + £9 £9 01524 251232 YO61 1JX 12 + £10 £5 01347 811544 YO61 4BB 12 + £10 £8 01347 868719 / 07756027877 HG4 3PJ All ages £10 £5 01765 620235 YO7 1QS 12 + £10 £8 01845 526536 DL10 5JG 12 + £10 £5 01748 850302 YO60 7EG 12 + £10 £10 01653 619764 DL2 1QX 13 + £12 £10 01325 720366 YO60 6PZ 14 + £10 £5 01653 638394 YO61 4AG 14 + £10 £7 01347 868359 YO61 1JX 14 + £10 £5 01347 811544 HG4 5BJ 14 + £15 £10 07584 740743 YO61 1DP 14 + £10 £8 01347 811866 DL6 3HF 14 + £10 £7.50 01643 700609 DL8 1SP 14 + £10 £5 07729 447721 YO61 4AG All ages £10 £7 01347 868359 LA2 8DZ All ages £9 £9 01524 251232 BD23 5AA All ages £9 £9 01756 752222 or use the box office numbers below! See Panto dates on p11! 21 20 20
As well as ON Tour, and a range of community projects across North Yorkshire, Rural Arts also programmes over 400 artistic events and activities per year at its base in Thirsk. Come along to a free exhibition, take part in a visual arts workshop or catch a performance or National Theatre Live screening. There's something for everyone with weekly children's activities, brilliant family facilities and an award-winning cafe, a gallery shop and rooms to hire. Visit www.ruralarts.org to learn more and book now RURAL ARTS, THIRSK Did you know Rural Arts runs its own arts centre in a beautifully restored, Grade II listed former Courthouse?
MAP OF VENUES HAMBLETON RICHMONDSHIRE CRAVEN BOROUGH OF HARROGATE RYEDALE BOROUGH OF SCARBOROUGH YORK SELBY REDCAR + CLEVELAND COUNTY DURHAM CUMBRIA LANCASHIRE WEST YORKSHIRE EAST RIDING OF YORKSHIRE STOCKTON ON TEES DARLINGTON 1. Crayke 2. Coxwold 3. Danby 4. Ingleton 5. Grassington 6. Gilling West 7. Greatham 8. Kilburn 9. Thirsk 10. Grantley 11. Stillington 12. Husthwaite 13. Neasham 14. Oswaldkirk 15. Weaverthorpe 16. Huttons Ambo 17. Hart 18. Croft-on-Tees 19. Sharow 20. Terrington 21. Long Newton 22. Kettlewell 23. Lothersdale 24. Masham 25. Wensley 26. Eggborough 27. Carlton 28. Dalton 29.
Ampleforth 30. Staintondale 31. Potto 32. Bainbridge 33. Shipton by Beningbrough 34. Clapham 35. Arncliffe 36. Cononley 37. Newton-on-Ouse 38. Sessay 39. Bolton Abbey 40. Newton-le-Willows 41. Welburn 42. Sutton-on-the-Forest 11 12 10 14 15 16 18 17 19 20 21 22 23 24 25 26 27 28 29 30 31 32 33 34 35 36 37 38 39 41 19 13 42 40 For more information about each venue, visit www.ruralarts.org/venues or contact the local Box Office 23 22 22
Rural Arts, The Courthouse Westgate, Thirsk, YO7 1QS www.ruralarts.org 01845 526 536 @RuralArts @RuralArts NorthYorkshire @RuralArtsThirsk Charity registration number: 1081007 Funded by: Printing sponsored by: Image: Leviathan by James Wilton Dance