2020-21 Western Michigan University
Page content transcription
If your browser does not render page correctly, please read the page content below
"   By living in a residence
    hall, students (including
    myself) are provided with
    support for their college
    experience. This support
    is provided by friendly
    and welcoming staff that
    are able to give resources,
    a listening ear, and
    knowledge based off of
    their personal experiences.
    Living in a residence hall
    also provides a lot of
    opportunities for students
    to get involved in campus

              "
    activities, groups and
    events.

                          Ja'Nae
          General Psychology and
      Gender and Women's Studies
           Grand Blanc, Michigan
EXPLORE HOUSING
MAKE YOURSELF AT HOME
It is almost time! Graduation is around the corner,

college financial award emails are sent, and housing sign-up

is underway. Everything is coming together for your goal

to attend Western Michigan University this fall.

This booklet provides more information to help you take the next steps with

housing — find a roommate and choose your residence hall and meal plan.

Since WMU does not believe one-size-fits-all when it comes to campus living,

you have a lot of ways to customize your residential experience. Read on for

more about each residence hall and the learning communities to decide where

you want to live. Then peruse the dining section to learn about the various

dining centers, flexible options and meal plans offered by Dining Services.

At the end of the booklet, there is a Next Steps section with directions on how

to find a roommate in April and choose your room in May.

                                            3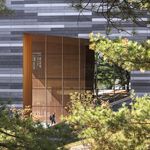 Residence hall rooms come with the basics.
You are encouraged to make your room your own, adding personal
items or carpeting to decorate it. Most halls have loftable furniture,
which means that the beds can be raised or lowered to create
alternate furniture layouts to better utilize space.

                                                                         "
                                                                         It's comfortable with
                                                                         all the conveniences of

                                                                                 "
                                                                         home.

                                                                                              Olivia
                                                                                           Dietetics
                                                                                 Plymouth, Michigan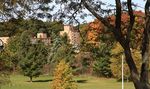 EXPLORE HOUSING
CHOOSE WHERE YOU LIVE
WMU offers a variety of housing options, so you are sure to find your fit.
Each hall has different amenities and special features, so some things
to consider when making your choice are:

                            »                           »                            »
  Proximity to class,           House, suite-style
     computer lab,                or traditional                      Learning
                                                                                                Hall amenities
 recreational facilities        community with                      communities
       and food                    shared bath

                                Each residence hall has:
                                • Wireless Internet available throughout    • Student parking close to the buildings
                                  the hall and in student rooms.              and campus bus service available.

Most residence hall rooms       • High-speed Ethernet in student            • A front desk open evenings and
are doubles with two              rooms.                                      weekends that provides mail service,
people sharing a room.          • A campus dining center a short              campus information and equipment
                                  distance away.                              rentals like vacuums.
Single rooms are scattered                                                  • Staff members living in the hall
throughout campus, with         • A game room, lounges, study room,
                                  laundry room, kitchen and vending           to assist with building community,
a majority located in the
                                  areas.                                      planning activities, safety and
Valley residence halls.
                                                                              security, and meeting individual
There are no single rooms       • A smoke-free campus environment.
                                                                              needs of students.
in Western Heights.
                                • Security systems for accessing the hall
                                                                            • A hall office open 9 a.m. to 5 p.m.
Burnhams and Henry have           and residential areas.
                                                                              Monday through Friday with access
triples, and Burnhams           • Free digital cable with a streaming         to a professional staff member.
has some quads – double           service.
rooms connected by a
common living room.
                                                             5
VALLEYS
The

 • Large, coed halls.
 • Suites where two student rooms share a
   connecting bathroom.
 • Floors average 35-50 residents.
 • Picturesque, peaceful setting.
 • Close to the Intramural Fields,          Valley 1
   Goldsworth Valley Pond and business
                                            ACKLEY/SHILLING
   and education colleges.
                                            Ackley/Shilling is a relaxed building with a mixture
                                            of first year, transfer and returning students. The
                                            residents are an active group, so there is always an
                                            event or social networking opportunity happening in
                                            the hall.

                                            LEARNING COMMUNITIES
                                            Shilling Transfer Hall
                                            Shilling STEM

                                            BRITTON/HADLEY
                                            Britton/Hadley students love where they live.
                                            Students can often be found in lobbies, lounges
  Neighborhood Dynamics:                    and the large kitchen socializing, doing homework
  60% first-year students                   or simply relaxing. The community is known for
  24% upper-level students                  accepting people for who they are and helping
  10% transfer students                     everyone feel at home.
  6% international students

                                            LEARNING COMMUNITIES
                                            Global and Languages Community
  Walking time to:
                                            Spectrum House
  Valley Dining Center: 1-7 minutes
  Bernhard Center: 10 minutes
                                            SPECIAL FEATURES
  Rec Center: 15 minutes
  Waldo Library: 15 minutes                 No meal plan required
                                            Hall open during winter break (extra cost to stay)
HALL PROFILES
                                                           Valley 3
                                                           ELDRIDGE/FOX                         HARRISON/STINSON
                                                           Eldridge/Fox residents have          Harrison/Stinson is a vibrant
                                                           a strong academic drive, a           and lively community with
                                                           desire to fully experience           involved and active students.
                                                           WMU, and a loyalty to one            The hall has a welcoming and
                                                           another. A friendly place to         fun atmosphere while also
                                                           gather with students who             supporting students in their
                                                           are striving in their chosen         chosen majors.
                                                           fields, Eldridge/Fox provides
                                                           opportunities for students to        LEARNING COMMUNITIES
Valley 2                                                   gain experiences that will help      Business Community
GARNEAU/HARVEY                                             propel them to success.              Business Community - Honors
Garneau/Harvey is a vibrant community of students
looking to explore all WMU has to offer. There is always   LEARNING COMMUNITIES
something happening in the building, and it is easy to     Engineering House
find someone to hang out with or to go with you to         Engineering House - Honors
an event on campus.                                        Honors Community
                                                           Honors STEM/Health
LEARNING COMMUNITY                                                                                           All Valley
Education Community                                        SPECIAL FEATURES                               floors are coed
Science Scholars                                           Computer lab                                   with male and
                                                           Student Success Center                          female suites
EICHER/LEFEVRE
Eicher/LeFevre residents like to enjoy time playing ping
pong, air hockey or pool in the hall's game room or
spending time working out in the hall's fitness room.
Residents enjoy a balance of work and play, and it is
never hard to find a study group.
                                                                 Valley 1, Valley 2, Valley 3
LEARNING COMMUNITIES

                                                                                                                            DESK
                                                                      Bedroom 12´ x 12´ 2˝
                                                                                                DESK

                                                                                                                     BED

Health Professionals Community                                         Entrance 5´5˝ x 6´ 1˝
                                                              Beds can be lofted or bunked.

                                                                                                                            DESK
                                                                                                 DESK

                                                                                                                     BED
SPECIAL FEATURES
                                                                                                 CLOSET

                                                                                                                            CLOSET
Fitness room
                                                                                                                    SH

                                                                  7
MAIN                                Campus

  • Buildings focus on creating community.
  • Single sex houses/floors in co-ed halls.                                                                                       Henry Hall
  • Burnhams and Henry Hall students
    share community bathrooms on each
    floor.
  • Western Heights has centrally private
    bathrooms in each house.
  • Close to the Bernhard Center, Student
    Recreation Center and Sangren Hall.

                                                                Western Heights                     [   Hall-Archer-Pickard East
                                                                                                        Hall-Archer-Pickard West

                                                                Western Heights is a social environment where residents create strong
                                                                bonds within each house. Houses average 36 residents, and each hosts
                                                                events catered to the needs of the community. The unique building
                                                                design facilitates meeting others and forming social connections.

                                                                HALL DYNAMICS
                                                                99% first-year students

                                                                SPECIAL FEATURES
                                                                Male and female houses with three houses making up a coed floor
                                                                Centrally-private bathrooms
                                                                Air conditioned
Walking time to:                                                Kitchen, living room and study nook
                                                                                                          CLOSET
                                                                in each house                                     DESK

                                                                                                                                    BED
Valley Dining Center: 8-10 minutes
Bernhard Center: 1 minute
                                              Western Heights
Rec Center: 4-5 minutes                                                                 Western Heights
Waldo Library: 5-7 minutes                                                        Bedroom 11´ 1˝ x 17´ 4˝

                                                                                                                                    BED
                                                                             Beds can be lofted or bunked.     CLOSET
                                                                                                                         DESK

                                                                8
HALL PROFILES
Henry                                                                                    Ernest and Smith Burnham
Henry is a great community located right in the middle of campus.                        Students in the Burnhams are a diverse group who
Residents are a diverse group of individuals who are social,                             value a friendly environment. Fine arts students create
passionate, energetic and fun! They enjoy using the game room and                        a fun and eclectic vibe, while the upper-level students
cooking meals in the kitchen. Located next to the Bernhard Center.                       in Smith Burnham bring focus and WMU knowledge.
                                                                                         The hall is conveniently located next to the
HALL DYNAMICS                                                                            Dalton Center and Waldo Library.
49% first-year students
38% upper-level students                                                                 HALL DYNAMICS
                                                                                         46% first-year students

                                                                       DESKS
LEARNING COMMUNITY                                                                       48% upper-level students
Aviation House                                                  BED                      10% international students

                                                                      DRESSER
SPECIAL FEATURES                                                BED                      LEARNING COMMUNITY
No meal plan required                                                                    Fine Arts House
                                                      DRESSER

                                                                            CLOSET
Coed by floor                                                                            Fine Arts House – Honors
Community bathrooms
Some triple rooms                                                  Henry                 SPECIAL FEATURES
Connected to Hoekje/Bigelow                     Bedroom 11´ 10˝ x 14´ 10˝                Coed by floor
Dining Center                                Beds can be lofted or bunked.               Community bathrooms
                                                                                         Some triple and quad rooms
                                                                                         Smith Burnham is for upper-level students only
                                                                                         Burnham Dining Center located in the hall

                                                   Smith Burnham Hall
                                                                                           DESK

                                                                                                       DESK

                                                                                                                                     NOTICE: Students living
                                                                                                                                     in Burnhams and Henry
                                                                                                                        BED          should expect to hear
                                                                                                                                     construction noise and
                                                                                                                                     vehicles as progress
                                                                                                                           DRESSER
                                                                                             DRESSER

                                                                                                                                     continues on the new
                                                                                                                                     student center and
                                                                                                                                     other Hilltop Village
  Walking time to:                                                                                                    ARMOIRE
                                                                                                                                     developments.

  Valley Dining Center: 12-14 minutes
  Bernhard Center: 5 minutes
  Rec Center: 9-10 minutes                                                                 Ernest and Smith Burnham
  Waldo Library: 9-12 minutes                                                              Bedroom 9´ 5˝ x 13´ 5˝
                                                                                           Study room 8´ 5˝ x 13´ 5˝
  Burnhams residents - add 4-8 minutes
  for walking around construction fencing.                                                 Beds can be bunked but not lofted.
                                                                                     9
"
            Engineering House is a great
            place to make personal,
            professional and lifelong
            connections. You're around
            people who are interested in
            the same things as you, but
            who also come from different
            backgrounds. You learn about
            yourself while exploring
            engineering and getting support

                                             "
            from the resources in the hall.

                                            Leslie
                                Civil Engineering
                          Battle Creek, Michigan

Learning community residents graduate
in four years at nearly double the rate
as students living off campus.
LIVING LEARNING COMMUNITIES
LEARN WHERE YOU LIVE
Students who want to have a more seamless college experience or focus on an area of interest can
choose from a variety of learning communities that are a floor or two within a larger building.

Aviation House                                  Fine Arts House*                           Science Scholars
Henry Hall                                      Ernest Burnham Hall                        Garneau Hall, Valley 2
Field trips, events with faculty and            Practice is easy with sound-proof          Explore science-oriented careers and
ample nearby parking when you come              practice rooms, art studio space and a     take field trips to see science in action.
back from Battle Creek.                         dance studio.
                                                                                           Shilling Transfer Community
Business Community*                             Global and Languages Community             Shilling Hall, Valley 1
Harrison Hall, Valley 3                         Hadley Hall, Valley 1                      Designed to ease the transition to
Interact with faculty and upper-level           International and domestic students        WMU; activities and social events focus
students involved in Haworth College            living together and sharing culture,       on connecting residents with other
of Business, as well as get in-hall             language and experiences.                  students, the campus and Kalamazoo.
tutoring for business classes.                                                             Shilling STEM is an option too.
                                                Health Professionals Community
Education Community                             Eicher Hall, Valley 2                      Spectrum House
Garneau Hall, Valley 2                          Open to any student interested in          Britton Hall, Valley 1
Live with others interested in teaching         health-related careers. In-hall tutoring   Students of diverse gender identities,
and working with minors.                        is available.                              expressions and sexual orientation,
                                                                                           including allies, live and learn together
Engineering House*                              Honors Community                           in an inclusive and supportive
Eldridge Hall, Valley 3                         Honors STEM/Health                         community.
Use the computer lab with specialized           Fox Hall, Valley 3
software or visit a tutor in the Student        Support for meeting Honors College
Success Center.                                 co-curricular requirements.

*Honors option available. Roommates and
                                                Science, technology, engineering,
neighbors are also in the Lee Honors College.   math and health-related majors can
                                                opt to live on this floor within the
                                                Honors Community.

                                                                       11
95% of students who live in
                                                                                                    "        Living on campus gave
                                                                                                             me the opportunity to be
                                                                                                             more independent.
                                                                                                                                               "
           residence halls feel safe.                                                                                                    Tate
                                                                                                                          Business Education
                                                                                                                       Eaton Rapids, Michigan

LIFE AT WMU
Staff to help you succeed                                                   Campus safety
An outstanding team of professionals and students staff our                 It takes everyone doing their part when it comes to personal
residence halls. Your primary staff connection will be the                  safety, but there are several security measures in place in the
resident assistant, or RA, on your floor. As fellow students, RAs           residence halls.
are selected for their skills in reaching out to peers, listening           • Front doors and doors leading to the residential hallways are
to concerns and knowledge of campus. They help build social                   locked 24/7. Only hall residents or escorted guests can access
connections in the hall and serve as a personal resource for you              the building.
when you need them.
                                                                            • Guests must sign in after 8 p.m.

A full-time professional hall director supervises each building             • Security cameras are in all public spaces and elevators.
and lives in the hall. The hall director is responsible for creating        • Residence hall staff is visible throughout the hall and
a learning environment by working with students, hall staff, the              on call nightly.
facilities, crisis intervention and academic support. Assisting the
                                                                            • A campus police officer is assigned as liaison to each hall.
hall director is a graduate student who also lives in the building.
The graduate assistant hall director works with hall activities and         • Staff receive extensive emergency response training.
promoting student involvement.

                                                                       12
LIFE AT WMU
"
Living in the residence
halls connects me with
other students going
through the same
experience which gave it

                      "
a "home-y" feeling.

                        Delia
               Engineering
          New Lenox, Illinois
View menus and allergen information
online at wmich.edu/dining/menu
EATING ON CAMPUS
                EATING ON CAMPUS
                From vegetarian entrées to home-style classics, dining
                at WMU is all about choices. With three campus dining
                centers, eight campus cafés and three meal plans to
Grain Bowls     choose from, there is always an appetizing way to nourish
                yourself for academic success, extracurricular activities and
                achieving your personal goals.

                • Food service is available continuously from early morning to late at night
                  most days of the week.
                • Your meal plan gives you access to any of the campus dining centers.
                • Dining options for students living in apartments and off-campus
                  are available.
                • Campus dining centers offer plated and self-serve choices. You select
                  portion sizes so you get the right amount for your appetite. Many entrées
Vegan Options     are individually prepared to your order.
                • A registered dietitian is available to assist students with dietary
                  accommodations, healthy eating and meal selections in the campus
                  dining centers. My Pantry, at Valley Dining Center, is a controlled gluten
                  free, peanut and nut-free kitchen plus serving area for students with food
                  allergies or specialized needs.
                • Numerous locally sourced products are included in recipes and menus.
                • A meal exchange option is available at Parkview Café on the
                  Engineering campus.

Halal Chicken

                          15
MEAL PLAN OPTIONS
All meal plans give you access to any campus dining center and some come with Dining Dollars –
cash loaded onto your Bronco ID that can be used at campus cafés or to bring guests into the
dining centers. Meal plan weeks run Monday breakfast through Sunday late-night.

                                                         Unlimited
     Bronco Gold Plus                                    Meals/week

     Unlimited meal swipes each week:                    $100                         Dining Dollars
     • Dining Centers                                    Dining Dollars
                                                                                      are flexible "cash" preloaded onto
     • Carryout (2/day)                                                               Bronco ID cards. Use in WMU
     • Late-night (1/day)                                8                            Campus Cafés or for entrance to
                                                         Guest passes
                                                                                      the Dining Centers at the door
                                                                                      rate. Additional Dining Dollars can
                                                                                      be loaded online at any time at
                                                         Unlimited                    wmich.edu/dining/diningdollars
     Bronco Gold                                         Meals/week
                                                                                      Dining Dollars that come with meal
     Unlimited meal swipes each week:                    $50                          plans roll over in the fall and spring
     • Dining Centers                                    Dining Dollars               semesters and expire on June 30.
                                                                                      Dining Dollars added separately
     • Carryout (2/day)                                                               online never expire.
     • Late-night (1/day)
                                                         4
                                                         Guest passes

                                                                                      Guest Passes
     Bronco 14                                                                        Passes may be used when the
     14 meal swipes each week:                           14                           meal plan holder is present to
     • Dining Centers                                    Meals/week                   bring family members or friends
     • Carryout (2/day)                                                               into the Dining Centers.
     • Late-night (1/day)
                                                                                      Guest passes expire at the end of
                                                                                      the semester.
                                                         16
EATING ON CAMPUS
       With eight cafés on campus, your
       morning cuppa is never more than
       five minutes away.

                                                                                           On the go?
Campus Cafés                                                                               Sometimes you have a
WMU Dining Services campus cafés are retail locations conveniently located throughout      hectic day without much
campus. Offerings include grab and go sandwiches, pizza, salads, soup, fruit, snacks,      time to stop and eat.
desserts, fountain and bottled beverages, and Water Street® coffee. Cash, Dining Dollars   When that happens, you
or credit cards are accepted at all cafés.                                                 can order a Carryout sack
                                                                                           meal online and pick it up at
• Bernhard Café                • Café 1903 and Market         • Plaza Café                 your campus dining center
  and Market                     Lower level of                 Sprau Tower                Monday through Friday.
  Bernhard Center                Valley Dining Center
                                                              • Schneider Café
• Bella Vita Café              • Flossie's Café                 Haworth College            LATE-NITE CARRYOUT
  East Campus                    Sangren Hall                   of Business                Find later options at
• Bookmark Café                • Parkview Café                                             Café 1903 and Market on
  Waldo Library                  Parkview Campus                                           weekday evening so you
                                                                                           can stay fueled even with
                                                                                           a busy schedule.
                                                                     17
"
Be ready to live with
someone else, I have
met many people and

                    "
made new friends.

                     Ricardo
          Biomedical Science
              Madrid, Spain
NEXT STEPS INFORMATION
                                                                                                                           Don't forget to check
                                                                                                                            your WMU email!
                                                    Housing sign-up
                                                            begins.
                                                                                               February                    All housing information is sent
                                                                                                   T H ROU GH             directly to your student account.

1.
     Reserve a space: Complete a housing
                                                    When you sign up determines                     April
                                                    when you will be able to pick
     contract to reserve a space for fall. Since
     you choose your room in May, you do not            a room. Earlier is better!
     need to list building preferences. You will
     create your roommate profile, choose if
     you want to opt in to the roommate search
                                                                                                                April 1                     Roommate
                                                                                                                                            Finder
                                                                                                                                            goes live.
     feature, and sign your contract. The date
     you sign up determines when you choose
                                                                                                                           Choose your search
     your hall, room and meal plan in May, so                                                                              parameters and get up
     the earlier, the better. Sign-up happens via                                                                          to 20 names and WMU
     the Housing portal: GoWMU » My Self                                                                                   emails of students
     Service » Residence Life Housing.                  Check your                                May 10

2.
                                                                                                                           who match.
                                                        WMU email.
     Find a roommate: For those who want                  You will receive an email
     to find a roommate, you can search by
                                                           with your assigned date
     lifestyle, interests and academic college.
                                                         and time to choose a hall,
     The Roommate Finder will give you up to
     20 names of people who match what you                    room and meal plan.                               Late                        Choose your
                                                                                                                                            room and
     are looking for, as well as their WMU emails
     so you can reach out to chat. When you find
                                                                                                                May                         meal plan.

     someone or already have a friend in mind,
     you will create a Roommate Group to link
     you in the system. That is how you will be
     able to choose a room together in May.              Roommate

3.
                                                        information
                                                           emailed.
                                                                                                        July
     Choose your room: In May, you will have
     an assigned date and time to choose your
     hall, room and meal plan online. Use the
     filters to find learning communities, or use
     the hall and floor maps to see open rooms.
     Once you claim your bed, you will select                                                                  August                       Move in!
     your meal plan.
                                                           There is no deposit to sign up for housing
                                                                                                               28 OR 29
                                                         and no financial commitment if you are not
                                                              attending WMU and cancel by June 1.

                                                                             19
"      Living on campus
                                                                                                                            allows you to easily
                                                                                                                            meet new people,
                                                                                                                            be close to all the
                                                                                                                            action and make it
                                                                                                                            easier to get to

                                                                                                                                   "
                                                                                                                            class.

                                                                                                                                                 Alec
                                                                                                                                           Education
                                                                                                                                  Clarkston, Michigan

           45% of WMU students say the
           best roommate matches are
           ones with similar living habits.

CHOOSING A ROOMMATE
Living with a roommate is just one of the many new experiences        You do not have to find or know your roommate, but for those who want to, they
                                                                      use our Roommate Finder. You must opt in to the roommate search when you
waiting for you at college. They are someone with whom you can
                                                                      sign up for housing. Once the Finder goes live April 1, you can search for people
share not only your room, but your WMU experience.
                                                                      by lifestyle, social habits, personal interests or academic college. The report will
                                                                      give you 20 people and their WMU email address so you can reach out to say hi
                                                                      and introduce yourself. Once you find a roommate, create a Roommate Group to
                                                                      link you in the housing system.

                                                                 20
NEXT STEPS INFORMATION
»   Roommate Groups are how you and your roommate will get
    into the same room when you pick a hall and room in May.
                                                                         Choosing a room
                                                                         On May 10, we will email your WMU address with your assigned date to login and
    Whomever has the earlier date can find a room and reserve it         choose your hall, room and meal plan. Room Selection Groups are assigned based
    for both of you.                                                     on the date your housing contract is completed. When it is time to choose your
                                                                         room, log in to the housing portal. Click Residence Halls » Choose my Room.
                                                                         There are three ways to navigate to get to the room you want.
                                                                             •      Click the building you want on the map, and then any floor.
Roommate Groups                                                              •      Use the Use 2 filter to find single rooms or learning community spaces.
When you find a roommate, one of you will create a Roommate
                                                                                    Once you apply the filter, only those spaces will show as available.
Group in the housing portal. The group creator is the owner and
                                                                             •      Use the neighborhood and hall list under "Available Rooms by Living
will invite the second person to join the group. When you are
invited to join a group, you can accept, decline or ignore the                      Area". The number in parenthesis after the hall or floor is the number of
invitation. You may also leave a Roommate Group at any time                         available spaces.
if you meet someone new. Remember to keep an eye on your                     •      When you find a room you want, click on the bed to choose it.
WMU email because all roommate notifications will come                   After you choose your room, you will be prompted to choose your meal plan.
to this address.

To create a Roommate Group or reply to an invitation to join
one, log in to the housing portal at GoWMU» My Self Service »
Residence Life Housing » Residence Halls » Roommate Group.
When you invite someone to join the group, you will need their
name and Western Identification Number.

After that:
     1. Search to find them in the system,                                                                                                    Scan for video on how
                                                                                                                                               to choose your room
     2. Select to confirm it is the right person, and
     3. Submit to send the invitation email

When choosing a room, whomever has the earlier room selection            Hints:
date can find a room and reserve it for both of you. Both students              • Available beds are in green and do not have an X over them.

need to be in a confirmed Roommate Group before choosing a                      • If you click on beds with an X, you can see the age, major and answers to the
                                                                                  roommate profile by the occupant.
room. The roommate who does not choose the room will receive
                                                                                • Suites are shown on the map with a shared bathroom between them. Quads are
an email to their WMU account and will have a limited amount of
                                                                                  also indicated.
time to confirm placement in the room. The person who selects
                                                                                • Academic learning communities auto-filter for eligibility. That means if an
the room will also choose the meal plan for both individuals, so be               engineer and communication major are in a Roommate Group and want to live
sure to talk about that in addition to which halls you want to live in            together in the Engineering House, the engineer is the person who will be able to
before late May.                                                                  choose a room.

                                                                           21
Campus housing                                                                   HILLTOP VILL AGE
and dining rates
Rates are the per-person cost for room and board for
2019-20 and are set by the WMU Board of Trustees. Rates
for 2020-21 will be set in late spring. The residence hall
contract is for a full academic year unless the resident is
transferring, studying abroad, withdrawing or graduating.

                                                     Housing rates

    Traditional Hall                                             Yearly

    Double Room 		                                               $5,395
    Single Room 		                                               $8,510

    Western Heights                                              Yearly

    Double Room 		                                               $6,341

                                                                                    TH E N EXT G EN ER ATI ON OF STU DENT LI FE
                                                 Meal plan rates

                                                                                  2020                                  2021
                                                                 Yearly

    Bronco Gold Plus 		                                          $5,172
    Bronco Gold		                                                $5,064           ARCADIA FLATS                         NEW STUDENT CENTER                     NEW DINING CENTER
    Bronco 14		                                                  $4,642           Opening Fall 2020                     Projected opening Fall 2021            Opening Fall 2022
     A meal plan is required in all halls other than Britton, Hadley or Henry.    • New housing complex located         • Located in the heart of campus       • Located within the new
                                                                                    close to the academic core of         in Hilltop Village                     WMU Student Center
                                                                                    campus                              • An architecturally distinctive and   • Offering a variety of exceptional
                                                                                  • Innovative housing with multiple      vibrant student-focused design         and healthy dining experiences
                                               Combined rates
                                                                                    living options                      • Designed to create a welcoming       • Restaurant-style environments
    Traditional Hall          DOUBLE ROOM                        Yearly           • Apartment-style units for             and inclusive environment              serving prepared-to-order
    Housing + Bronco Gold Plus                                   $10,567            upper-level and graduate students   • Offering diverse spaces and a          options
    Housing + Bronco Gold                                        $10,459          • An integrated living environment      variety of retail options            • An inviting fast-casual
    Housing + Bronco 14                                          $10,037            connected to the larger community                                            atmosphere that encourages
                                                                                                                        • Coffee house and five
                                                                                                                          fast-casual restaurants                community
    Western Heights DOUBLE ROOM                                  Yearly

    Housing + Bronco Gold Plus                                   $11,513
    Housing + Bronco Gold                                        $11,405
    Housing + Bronco 14                                          $10,983         » Visit wmich.edu/students/planning for details

                                                                                                       22
HOUSING
 DINING
 AND

         ONLINE GUIDE
  Learn more online at
  wmich.edu/wmuliving

EXPLORE HOUSING          3

       HALL PROFILES     6    Residence Life
                              1903 W. Michigan Ave.
                                                         NONPROFIT ORGANIZATION
                                                              U.S. POSTAGE

                              Kalamazoo, MI 49008-5312          PAID
 LIVING LEARNING         11
                              (269) 387-4735
                              wmu-housing@wmich.edu
                                                           WESTERN MICHIGAN
                                                              UNIVERSITY
    COMMUNITIES

         LIFE AT WMU     12

EATING ON CAMPUS         15

         NEXT STEPS      19
        INFORMATION

        CAMPUS MAP       23