Master Plan Fire Mountain Scout Camp - Boy Scouts
Page content transcription
If your browser does not render page correctly, please read the page content below
Master Plan
                 Fire Mountain Scout Camp
                     John Brentari – Principal Author – Properties Committee
                          Marty Robinett – Contributor – VP Properties
                         Duane Rhodes – Contributor – Council Executive

                                   November 20, 2014
                               Revision 0 – Board Approved

This Master Plan outlines the proposed development of Mount Baker Council's Fire Mountain Scout
Camp located in Skagit County, Washington State. The Master Plan covers a proposed time period of
seven years. The report documents proposed capital projects and the logic for them.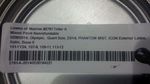 Master Plan – Fire Mountain Scout Camp

1. Introduction

This Master Plan was chartered by the Mount Baker Council's Executive Board in 2013. The Board
recognized the need to chart a forward path for the camp as it became the Council's sole camping
property. The camp was also emerging from a period of maintenance on existing facilities and was
ready to embark on a program of facility expansion. With this expansion, there was a recognized need
to have a clear vision for the camp and of the required facilities.

Prior to commencing the work, the Executive Board approved a "Terms of Reference". This document
outlined who would develop the Master Plan (the working group) and who would set direction for the
Plan (the Governance Committee). The Terms of Reference can be found as Appendix A.

2. Property Description

The Fire Mountain Scout camp is located in Skagit County near Cultus Mountain approximately 10 miles
from Mount Vernon. It comprises 610 acres of Secondary Forest lands and is accessed from Walker
Valley Road.

The physical address is:

        Fire Mountain Scout Camp
        25786 Walker Valley Road
        Mount Vernon, Washington 98273

It is comprised of the following Skagit County Parcel Numbers:

                           30439                            30594
                           30536                            30595
                           30571                            30597
                           30572                            30599
                           30573                            30605
                           30574                            30608
                           30577                            30609
                           30580

                                                   1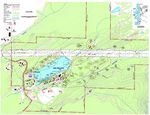 Master Plan – Fire Mountain Scout Camp

                             Arial View of Fire Mountain Scout Camp

   2.1. Zoning / Conditional Use Permit

The property is zoned as Secondary Forest by Skagit County. The Council received a Conditional Use
Permit for the camp on September 9, 1971. In 1992, the Council approached Skagit County on updating
the Conditional Use permit. The Council did this in order to incorporate a new piece of property into
the permit covering the existing camp. The County approved a new Conditional Use Permit (now called
a Special Use Permit). The 1992 permit can be found in Appendix B.

The Master Plan working committee has reviewed the Conditional Use Permit and feels that all of the
proposed facilities can be built within the constraints of the permit.

                                                  2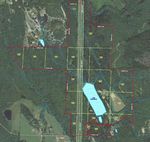 Master Plan – Fire Mountain Scout Camp

The Conditional Use Permit requires the following for projects at camp (paraphrased from the permit):

    1. Comply with Building Codes
    2. All structures within 200 feet of Lake Challenge must comply with the County's Shoreline
        Management Master Program 1
    3. Comply with the rules and requirements for Individual and Public water systems
    4. All building applications shall be accompanied by a wetlands recognizances and delineations (if
        necessary)
    5. Interior circulation roads shall be maintained by the owner
    6. Comply with Dam Safety regulations
    7. No building permits will be issued for areas not within the response area of a fire district
    8. During construction of buildings, comply with Sedimentation Control regulations
    9. The Skagit County Fire Marshall shall review internal roads for fire protection response
    10. Any major changes in scope or use of camp may require review potentially including offsite
        impacts.

    2.2. Water Permit

The Council holds a private water system permit for the camp that allows water to be taken from an un-
named creek tributary to the Nookachamps Creek. The permit number is 25255C. The permit allows
the camp to use two (2) acre-feet (651,658 gallons) per year. The "maximum instantaneous flow rate"
is restricted to 0.045 cfs. (20.2 gpm). There are record keeping requirements and these are maintained
by the Camp's Ranger.

In 2014, as part of obtaining the building permit for the Administration Building, the Council committed
to submit a Five Year Plan for the water system to the State of Washington's Department of Ecology.
This plan commits the Council to certain projects on the water system. In order to obtain a building
permit from Skagit County on a new building, that building must be listed in the Five Year Plan. The plan
commits the Council to providing for the water consumption of the new building (if applicable). This
plan is listed in the Referenced Documents list.

In 2014, to ensure the Council does not overdrew its water allocation from the tributary of
Nookachamps Creek, the Ranger took on activities to reduce the number of leaks in the water system
and to abandon little used segments of the system to reduce the potential for future leaks.

There is a low likelihood of the Council getting a higher water allocation from the State for FMSC. As a
result, water usage will need to be closely monitored and if changes are not implemented, could
become a limitation on camp usage and expansion.

1
 The County in a meeting in 2014 stated that the shoreline limit was 150 feet and that they were working to
merge it with the wetlands limit of 100 feet.

                                                        3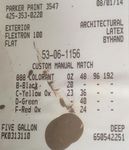 Master Plan – Fire Mountain Scout Camp

3. Camp Strategic Focus

   3.1. Camp Vision Statement

As part of the Master Planning process, the Governance Committee established the following Vision
Statement for Camp:

   FMSC provides an outdoor venue for a premier year round youth and adult Scouting experience.

The Governance Committee also established a group of "First Principles" to guide the development of
the Master Plan. This are:

       •   It's a Scout Camp first
                o We will design facilities around usage by Scouts. Consideration for third party use is
                    secondary if considered at all.

       •   All building will follow the established Fire Mountain brand standard.
                o Metal roofs over board & batten or rough sawn T1-11 siding
                o Color scheme
                o Stout exposed timbers for porches & gables

          The experience at Summer Camp is comprised of good facilities, premier programs, strong
           traditions and energetic staff
               o The Master Plan will address the facilities
               o The MBC Annual Plans will address program and staff

       •   The facilities will be designed to support a camping capacity of 250 scouts
               o For summer camp, this means a staff around 55
               o For summer camp, the adult population is estimated at 70
               o Total camp population at capacity is approximately 375

The Governance Committee also completed a SWOT (Strengths, Weaknesses, Opportunities, and
Threats) analysis of the camp. This document is included in Appendix C.

The Council's "Strategic Plan" was considered during development of this Master Plan.

   3.2. Summer Camp Success Factors

During the development of this master plan document, the Working Committee contacted the national
office of B.S.A. During those conversations, the following were offered as success factors for summer
camps:
                 Quality Staff
                 Superior Program
                 Good Facilities

                                                   4
Master Plan – Fire Mountain Scout Camp

While this plan will provide a map to providing FMSC with superior facilities, the Council will need to
assure that plans are in place to provide summer camp with quality staff and superior program to attract
troops to camp.

    3.3. Summer Camp Focus

The major use of the camp is Boy Scout Summer Camp. To provide a direction for the Master Plan, the
Summer Camp Director (Council professional staff) provided an assessment of FMSC with regard to
potential Summer Camp programs. This review is documented in "Fire Mountain Program Report".
Based on this review, the Master Plan is focused on providing facilities required to provide a "traditional
summer camp experience." This means that FMSC will not be focusing on providing a High Adventure
activities (whether onsite or offsite) nor will it be specializing in a particular activity or program.

It does require that the Camp have first rate facilities for those activities that it will provide. These
currently are:

       Boating and Canoeing Activities                                Nature
       Swimming                                                       COPE / Climbing
       Shooting Sports                                                Scouting Camp Craft Skills
        (archery, rifle, shotgun and black                             First Year Camper Program
        powder)                                                        Crafts
       Mountain Sports
        (mountain biking and boarding)

    3.4. Master Plan Priorities

In developing the list of projects for the Master Plan, a set of priorities were established based on the
SWOT analysis, a review of current camp buildings and the proposed Summer Camp focus. The
following were established as priorities:

                         1.   Finish projects underway (2014)
                         2.   Provide for quality food
                         3.   Provide quality Staff Housing
                         4.   Build out to 250 Camper design case
                         5.   Complete the Branding Activities and Cub Scout program

                                                      5

Master Plan – Fire Mountain Scout Camp

4. Camp Physical Attributes

    4.1. Summer Camp Design Capacity

The design capacity number of 250 was arrived at by determining the most practical size of dining hall.
A project was underway to modernize the existing dining hall kitchen. Budgetary and space constraints
indicated that an expansion of the dining hall to a seating capacity of 400 with the inclusion of a new
commercial style kitchen would meet the space available and present a project that the Council could
finance. Moving above the 400 seating capacity would have required additional floor space that would
become more expensive due to the need to relocate the existing Fire Water Sprinkler pump and
controls. Similarly, the kitchen equipment would take an incremental increase at a seating capacity of
450.

The new kitchen will provide for serving meals "family style" and "cafeteria style." The desire is to
serve meals family style using the Patrol Method. The seating capacity for the dining hall when
expanded will be approximately 375 when tables are arranged for "family style" service.

The 250 camper design number was also validated by looking at historical camp enrollment numbers
and projecting what increases the Council could practically make. As Summer Camp sessions "sell out",
the Council will look at the viability of increasing summer camp to six weeks duration.

During the development of the plan, the 250 design number was used to validate needs in program
areas and staff housing. In hindsight, this design number appears to provide an economical balance for
the Master Plan when costs for program areas and staff housing are included.

    4.2. Camp Architectural Design Standards

All new buildings or remodels of existing structures should conform to the Fire Mountain Scout Camp
Design standards. This style can be described as the "National Park look" or the "CCC Style." The style
can be summarized as follows:

        •   Exterior siding of either board and batten or rough sawn T-111 siding
        •   Metal clad roofs in a 9:12 pitch with gable ends
        •   Rugged beams used for porches, rails, and gable end framing.

There exists a color scheme for camp and this should be maintained for new structures. The color
scheme is part of the camp branding.

See Appendix F for a complete description of the Architectural Standards for Fire Mountain Scout Camp.

    4.3. Campsite Capacity

Summer Camp use is the primary income source for Camp. With this focus, an analysis of existing
campsites was made. Capacities of Cub Scout Campsites used during Boy Scout Summer Camp were

                                                    5

Master Plan – Fire Mountain Scout Camp

adjusted to reflect the use during this period. Camp sites not currently open because they do not meet
the Camp's "branding standards" were excluded from the analysis. It was determined that additional
Cub Scout camping sites are needed due to the high demand. These two new sites were included in the
Summer Camp analysis.

                                            MBC Listed        Revised MBC          Master Plan
                            Sleeping         Capacity           Capacity         Summer Camp
           Name          Quarters Type        Youth            (2014 MP)            Capacity
   Mount Rainier        Small Stents           16                  16                   16
   Mount Baker          Adirondacks            24                  24                   24
   Pilchuck             Adirondacks            32                  32                   32
   Skykomish            Small Stents           36                  36                   18
   Duckett              Adirondacks            16                  16                   8
   Salish               Adirondacks            24                  24                   24
   Denali               Adirondacks            32                  24                   24
   Enumclaw             Adirondacks            32                  32                   32
   Nooksack             Adirondacks            32                  32                   32
   Little Beaver        Adirondacks            32                  32                   32
   War Eagle            Adirondacks            48                  24                   24
   Skagit               Stents                 36                  18                   18
   Snohomish            Stents                 48                  24                   24
   Lummi (Tecumseh)     Stents                 16                   0                   0
   Chief Joseph         Stents                 48                  24                   24
   Makah                Stents                 16                   0               0 (Demo)
                                                                                        0
   Saulk                Adirondacks              24                 0             (Change Use)
   Cultus               Tent                     16                 0                   0
   New West Side        Adirondacks                                48             24 (See Note)
   New Mini West        Adirondacks                                24             12 (See Note)
                                                528                430                 368

Note: Capacity of new West Side campsite is listed for Summer Camp, however sleeping quarters will
be built to accommodate Cub Scout Family camping.

Saulk campsite becomes the Order of the Arrow's Ceremonial Site. Revisions to the campsite will be
the responsibility of the Order of the Arrow.

Cultus becomes a "tent only" campsite and has been excluded from the capacity numbers for camp in
the future. This campsite will be reserved on a "first come, first served" basis. Additionally, each
campsite will have one tent pad for use. FMSC will not provide tents for summer camp nor for year
round camping.

                                                  6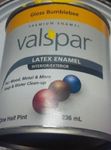 Master Plan – Fire Mountain Scout Camp

When fully built out, Fire Mountain Scout Camp will have 368 gross sleeping bunks for Boy Scout use
during summer camp. In order to accommodate a Summer Camp population of 250 campers, the camp
will need to utilize 68% of the sleeping bunks. This should allow sufficient flexibility to accommodate
troops of various sizes in a sold out Summer Camp week. The very large sites will likely need to be split
between troops as they are today. When staff and adults are included in the head count, the
population of camp will be near 400.

The "off season" camping capacity of camp will be stated as 430. This number will be within the cooking
capacity of the kitchen and likely close to the final approved seating capacity. It also assumes that camp
sites designed for the Cub Scout program are fully utilized.

    4.4. Staff Housing

Staff housing at FMSC needs to be improved. This includes both the sleeping quarters and the access to
shower facilities. The demographics of camp staff changes yearly, so the future staff housing needs to
accommodate both male and female in groups under and over 18 years of age. For this Master Plan,
the Summer Camp Director provided the following distribution of staff:

               Potential Staffing Age Ranges             Count Ranges
               Males under 18 years of age                  20-26
               Females under 18 years of age                 1-6
               Males over 18 years of age                   10 - 20
               Females over 18 years of age                 5 - 10
               Married Couples with Spouse at camp           1-2
               Cook with family                               1
               Camp Director                                  1

In order to accommodate this variation in staff make up, a flexible staffing housing arrangement is
needed. This led to the following decisions:
             Boeing Bunk House becomes the major male residence (either under 18 or over 18
                depending on the needs each summer)
             New staff housing with significant flexibility is needed
             Staff housing needs shower facilities comparable with those provided campers
             The Farmhouse cannot be economically remolded and is not in the Staff House Core
                area
             Staff needs an area to gather and socialize

With this in mind, the following is proposed for staff housing:
               Remodel Boeing Bunkhouse
                      Expand the shower facilities
               Build a Cook's Cabin
               Build four new two-room bunkhouses that hold a total of 8 staff each
                      Model after the Deer Lake Outdoor Program Duplex Lodge (Appendix D)
               Build a Multi-purpose Building to serve has a Gathering Spot
                      Great room to serve as a gathering spot

                                                    7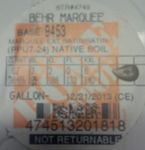 Master Plan – Fire Mountain Scout Camp

                   Include cooking facilities for off-season use
                   Include laundry facilities for Summer Camp staff
              Build a Shower House for staff
                   Model after the Boeing-Fluke shower house but smaller in size
              Demolish the Farmhouse
              Remove excess "pup houses" near Boeing Bunkhouse

Under this proposal, staff housing would eventually be comprised of the following:
                     Boeing Bunkhouse with 16 bunks
                     Remodeled Pup Houses at Boeing bunkhouse with 4 bunks total
                     Four staff housing cabins with 32 bunks
                     Knoll Lodge with 4 beds (married staff or female staff)
                     B-P Lodge with 6 beds (Camp Director plus other staff)

This plan would provide a total of 62 beds for staff spread across nine (9) buildings plus a shower house
and a gathering building.

The following map depicts what one arrangement for Staff Housing Core might look like under this
Master Plan:

                                                    8
Master Plan – Fire Mountain Scout Camp

    4.5. Off Season Rental

The staff housing cabins along with the multi-purpose building offer a potential income stream for the
Council if they are rented off season. These facilities could provide a location for troops to hold their
annual planning meeting, as an example.

    4.6. Sprinklers in Sleeping Quarters

In 2013, the State of Washington adopted the 2012 International Building Code (IBC). This latest version
of the code requires firewater sprinkler systems in sleeping quarters (Group R structures) such as the
ones at FMSC. The Code as adopted however provides an exception to this requirement which allows
for small cabins to be exempt if all of the following conditions are met:

                       Area is less than 500 square feet and used for recreational purposes
                       The structure is one story
                       The structure does not include a basement
                       The structure is no closer than 30 feet from another structure
                       There are no cooking facilities in the structure
                       The occupancy of the structure is no more than 8
                       A handheld fire extinguisher is available

For the most part, the layout of the new Staff Housing Core area will fit within this exception. While the
sleeping quarters must be 30 feet from other structures, the shower house and multi-purpose building
can be less than 30 feet from each other.

The 2012 IBC will require that Boeing Bunkhouse be protected with sprinklers after its remodel. A "wet
pipe" system would be the most economical for protecting this building. The system would be
comprised of a small plastic water tank, UL Listed electric fire water pump, controls and a network of
"wet" (charged) water pipes with sprinklers. The downside to such a system is the building must be
kept above freezing in cold weather. Boeing Bunkhouse is currently one of the buildings that must be
kept heated in cold weather to prevent damage to the plumbing.

    4.7. Future Core Areas

With the direction of Summer Camp set and program focus areas defined; the current use of land at
camp was reviewed with an eye to the future. This led to identifying future land use while considering
current condition and use. The following Core Areas were identified for inclusion in the Master Plan:

                o   Camp Core
                o   Staff Housing                                         o   Nature
                o   Waterfront (Swimming)                                 o   Cub Scouting
                o   Marina                                                o   Entrance / Parking
                o   Cope / Climbing                                       o   Maintenance
                o   Shooting Sports                                       o   Buffer / Forestry Areas
                                                                          o   General Program

                                                     9
Core Area Map
        Fire Mountain Scout Camp
     Digital Map from National Office
10
4.8. Commentary by Core Area

Follow is an outline of the facilities that would be in the individual core areas. Where a facility or
building is new, it is noted as such. Projects that have been proposed by donors have also been listed.

Camp Core
      o      Expanded Dining Hall
      o      Cook's Cabin (new)
      o      Administration Building
      o      Museum
      o      Medical Center
      o      Classroom (in basement of Museum)
      o      Trading Post
      o      Chapel
      o      Fire Bowl
      o      Relocated Skagit Shelter
      o      New multi-purpose building
      o      Courtyard definition (donation)
      o      Watch Tower (donation)

COPE / Climbing
       o Remodeled Camas Lodge
                Includes storage for climbing gear
       o Climbing wall with rappelling section
       o COPE / Zip Line
       o Bouldering structure (new)
       o Climbing Tower - Relocate the functions (and potentially parts of the structure) to new core
           area – demo remainder

Waterfront (Swimming)
       o New facilities for the swim beach area:
               Lifeguard towers
               Sand Beach
               Change Room Building
               Instructional Shelter large enough for four groups
                 Or two structures sized for two groups
               Storage Building
               Relocated Dax
               Fencing
               Tag Board

Marina
         o   Instructional Shelter
         o   Boat Storage Building
         o   Fencing
         o   Tag Board
         o   Revised docks
         o   Exterior Storage Racks

                                                   11
Master Plan – Fire Mountain Scout Camp

Cub Scout Camping
       o Build one new camp site
       o Build mini camp site near Fort Boeing
       o Build covered fire bowl near Fort Boeing

Mountain Sports
      • No major expansion in this plan

Shooting Sports
       • Power and water extensions to ranges
       • Minor projects to expand capacity, meet requirements & enhance program

Nature
         •   Centered at Fort Boeing
         •   Expand nature trails to exploit natural setting

Scout Camp Sites
       • No major expansion needed for 250 Design Case
       • Remove unused/non-branded campsites from the property
       • Remove the "outpost" structures.
               – Leave a limited number of clearings for troops which want to hike to
       • Build a "tent camping" site on west side of camp

Staff Housing
        • Remodel Boeing Bunkhouse
              – Expand washroom facilities
              – Remodel interior
        • Remodel a limited number of Pup Houses
        • Build a new Staff Housing core
              – Located on site of current Day Camp Storage and parking lot
              – Build new shower house
              – Build 4 cabins (eight bunks each)
              – Build multi-purpose building (meeting space/kitchen/laundry)
        • Demo the Farmhouse

Maintenance Facility
       • Establish a fenced maintenance yard at camp
       • Build an enclosed storage building
              – Sections to be heated for storage of equipment off season
       • Day Camp Storage
              – Temporarily relocate to make room for staff housing
              – Long Term replaced (or incorporated) into new maintenance yard

Entrance
       •     Updated entrance
       •     Relocated parking lot
       •     Restroom with flush toilet
       •     New Camp Entry Gateway / Path from parking lot

                                                     12
Master Plan – Fire Mountain Scout Camp

        •   Reconfigured roads
        •   Camp Master Hut for check in

Buffer / Forestry
        • Establish certain areas to be permanent forestry plots to act as buffer areas
                – Manage forests in buffer areas 2
        • Identify non-MBC properties for potential purchase that would increase the property
            buffers between camp and development.
                – See Appendix G for this list.
    – The list was developed with the thought of controlling all traffic on Walker Valley Road past the
        Ranger's residence and to protect the Camp from incompatible uses on its boundaries.
        Securing these parcels would avoid the current problem of traffic entering the Camp in order to
        avoid the locked gate on Walker Valley Road at the Main Entrance to camp.

        The following map shows what areas of the property would be used for program uses and what
        plots would be considered Buffer / Forestry:

2
 Mount Baker Council has a very detailed forest management plan written in ca. 1999 titled Fire Mountain Forest
Stewardship Plan that should be referenced for details on the numbered forest management plots.

                                                      13
Master Plan – Fire Mountain Scout Camp

5. Project List

    5.1. Master Plan Phases
A complete project list was compiled to capture all of the capital needs required by this Master Plan.
The projects are categorized by Core Area and by Phase. In order for the project to be prioritized, they
are assigned a Phase and proposed year of construction. The phases for the project list look similar to
the priorities discussed earlier. The Phases are as follows:

                          Phases                                        Code
         Ongoing or planned for 2014                                     A
         Dining Hall Expansion / Kitchen Remodel                         B
         Build Basic Structure for 250 Campers Design Case               C
         Finish Branding and Cub Program projects                        D

                                 Capital Required by Phase
                                             of
                                        Master Plan

                                                   14
Master Plan – Fire Mountain Scout Camp

    5.2. Projected Capital Requirements

The project list should be viewed as an "evergreen" list that will develop over time. For this report, the
list was frozen on August 25, 2014. It is comprised of 103 projects with a value of $3,700,000. Given the
accuracy of the estimates, the required funding for this Master Plan should be rounded up to a notional
number of $4,000,000. The following charts depict cash flows by Year, Phase and Core Area. The
complete Projects List can be found in Appendix E.

The following charts do not reflect any inflation. All project costs are represented in 2014 Dollars.

The accuracy of the project costs is variable. Some project costs are considered accurate because they
are very similar to ones previously executed by MBC (e.g. campsite renovation projects ). For some
projects, we solicited opinions from builders on the potential costs (Duplex Cabin for Staff Housing).
Other projects have only a notational cost estimate developed by the Working Committee.

                                   Capital Required by Year

                                                    15
Master Plan – Fire Mountain Scout Camp

                                   Investment by Core Area

Camp Financials

    5.3. Camp Income / Expense Charts

The following chart show the potential income, expense and net profit for FMSC using the following
assumptions:

   Financial Actuals from 2013 are used as the Base Case
   Inflation is 3% per year on base expenses
   Income is increased at 5% per year to reflect increased summer camp fees
   Summer Camp grows to 1500 campers per year by 2020. This implies that Summer Camp expands
    to six weeks in length at some point prior to 2020.
   The profit margin on a camper population above 1000 is 4 times that below 1000.
   Off season income grows by 4% per year through usage
   Addition maintenance (new maintenance) on camp is allocated at 1.5 % of capital employed

                                                  16
Master Plan – Fire Mountain Scout Camp

With these assumptions, Fire Mountain Scout Camp returns a profit of $300,000 to Mount Baker Council
treasury in 2020.

                      FMSC Expense / Income Projections
$800,000                                                                                             1750

$600,000                                                                                             1500

$400,000                                                                                             1250

$200,000                                                                                             1000

      $0                                                                                             750
             2013      2014    2015      2016     2017       2018     2019          2020    2021
             (Base    Budget
-$200,000                                                                                            500
             Line)

-$400,000                                                                                            250

-$600,000                                                                                            0
             Income        Expenses        New Maintenance          Profit / Loss          Campers

The financials of Fire Mountain Scout Camp are driven by the success or failure of Summer Camp.
Summer Camp income represents over 90% of the camp's income but less than half of its expenses.

The Council needs to assure that all four components of a successful Summer Camp program are in
place:
                                     • Quality Staff
                                     • Superior Program
                                     • Quality Food
                                     • Good Facilities

                                                 17
Referenced Documents

The following documents are referenced in the report or were used by the Working Committee but are
not included in the appendices due to their length or subject matter.

       Water System Fire Year Plan (confirm official title); Author: Robert Bergstrom
       Mount Baker Council Strategic Plan 2013; Author: MBC
       Fire Mountain Summer Camp Business Plan 2014; Author: Sven Wilkey
       Program Area Review 2014; Author: Sven Wilkey
       Fire Mountain Forest Stewardship Plan; Author: C. K. Eidem (only available in PDF
        format hardcopy)

                                          Approvals

The Fire Mountain Master Plan Governance Committee approved Revision B2 of this report on
September 15, 2014 at a special meeting of the Committee.

The Council Executive Board approved Revision C2 of the report on November 20, 2014 at a regularly
scheduled meeting. No changes were made from Version C. The Approved version was published as
Version 0.

                                         Appendices

   A.   Terms of Reference for Master Planning Activity
   B.   Conditional Use Permit issued in 1992
   C.   SWOT Analysis for FMSC (as of December 2013)
   D.   Duplex Staff Housing Drawing
   E.   Master Plan Projects List
   F.   Camp Architectural Design Standards
   G.   Potential Properties to Purchase

                                                 18
Appendix A
                                   Terms of Reference for Master Plan

Fire Mountain Scout Camp Master Plan
Terms of Reference
Revision 1 – November 14, 2013

A Master Plan for Fire Mountain Scout Camp is required to assure the comprehensive development of the Camp's
facilities. This document outlines how this plan will be developed.

Deliverables
The following documents will be developed or updated as part of this exercise:
      Fire Mountain Scout Camp Business Plan
      Fire Mountain Scout Camp "Application to Operate" for the National Camp Accreditation Program
      Fire Mountain Scout Camp Master Plan
      Fire Mountain Scout Camp Five Year Capital Plan

Reference Documents
The following documents will be used by the team as reference:
     Mount Baker Council Strategic Plan
     "Application to Operate" for National Camp Accreditation Plan (if one has already been submitted)
     BSA National Camp Standards

Governance Committee
The Governance Committee will oversee the development of the Deliverable Documents and will submit the Camp
Master Plan for approval to the Council Executive Board.

The Governance Committee will set the following premises for the Master Plan:
    Fire Mountain Scout Camp Vision –the desired scouting focus and activities for the camp at the end of the
       Master Plan period
    First Principles – a limited number of governing principles for the Master Plan that all camp facilities must
       comply with
    Desires – a limited number of attributes the committee would like the Camp Master Plan to comply with
       in regards to the layout of the camp, its visual brand or its attractions.
    Capital Budget Availability – a forecast of the capital money available in the Master Plan time frame for
       camp improvements
    Master Plan Timeframe – the timeframe for the Camp Master Plan (10 years is proposed)

The following will be members of Master Plan Governance Committee:
            Council President
            Council Scout Executive
            VP Properties
            Past Council Presidents
            Treasurer
            VP Program

                                                       19
Appendix A
                                    Terms of Reference for Master Plan
Stakeholders
The following are viewed as stakeholders in the future of Camp Fire Mountain and will be consulted during the
development of the Master Plan:
     Fire Mountain Alumni Group
     Shooting Sports Committee
     COPE/Climbing Committee
     Council Aquatics Chair
     Camp Director (confirm different SCD)
     VP Cub Scouting
     Fire Mountain Ranger
     Properties Committee
     Summer Camp Director
     Camping Committee

Master Plan Team
The following will complete the majority of the staff work for the Master Plan and Capital Plan documents:
     John Brentari – Properties Committee
     Marty Robinett – VP Properties
     Duane Rhodes – Council Executive

Other Resource
It is expected that Profession Staff time will be required to develop some portions of the documents such as the
Camp Business Plan.

Work Process
The envisioned work process is as follows:
              Kick Off Meeting with Governance Committee – set vision, principles, desires and budget
              Stakeholder Engagements - multiple meetings with stakeholder groups to gather input
              Progress Report(s) - status/direction seeking discussion between Master Plan Team and
                Governance Committee
              Draft Plan - Master Plan Team provides draft plan for review and comment
              Plan Approval – Plan is submitted to the Council Executive Board for approval

Timeframe
The target for delivering the Master Plan is February 1, 2014. This date will be validated once the teams are
formed and a meeting schedule established.

Approvals
Reviewed with the Council Executive Board on September 19, 2013 and approved by motion with comments
included in Version 0.

                                                        20
Appendix B
Skagit County Conditional Use Permit

                 21
Appendix B
Skagit County Conditional Use Permit

                 22
Appendix B
Skagit County Conditional Use Permit

                 23
Appendix B
Skagit County Conditional Use Permit

                 24
Appendix B
Skagit County Conditional Use Permit

                 25
Appendix B
Skagit County Conditional Use Permit

                 26
Appendix B
Skagit County Conditional Use Permit

                 27
Appendix B
Skagit County Conditional Use Permit

                 28
Appendix B
Skagit County Conditional Use Permit

                 29
Appendix C
                                                 SWOT Analysis
SWOT Results
Governance Team Kick Off
FMSC Master Plan
December 7, 2013

The Governance Committee Kick Off meeting, we held a Strengths, Weaknesses, Opportunities and Threats
(SWOT) exercise for the Fire Mountain Scout Camp.

Follows are the results of that exercise. Duplicate items have been consolidated and some editing has taken place
to help the non-participant reader.

Strengths                                                    Weaknesses

       Strong desire for scouting traditions by key                  Under trained staff
        Council leadership                                            Undefined traditions
       Our story: Fire Mountain name tradition                       Funding dedicated to year round camp staff
       Strong financial stewardship                                  Access to capital (greater community
       We are well on our way to top                                  support)
        class/branded facilities after four years of                  Staff housing
        effort and the assistance of Boeing                           Apathy – lack of Camp Masters
       Strong council support for camp                               Spotty quality of Camp Director/Staff from
       Quality of Ranger: Vision, skills, work ethic                  one camp to next
        and passion                                                   Food quality / quantity
       Good location for the camp in the                             Have not generated tradition of excellence
        geographic center of the Council                               in staff / program
       645 acres with pretty good buffers                            Use of the OA in program
       Access to State lands                                         Marketing Camp
       Man-made lake that we control                                 Differentiation from the competition
                                                                       (Parson & Meriwether)
                                                                      Council Camping Committee or lack there of

Opportunities                                                Threats

       Logging income (requires program to                           Decline in membership
        sustain)                                                      Decline in use of camp
       Lake activities                                               Continuing bifurcation of Council support
       Sale of Black Mountain to endow FMSC                           for FMSC (as in resolve fate CBM)
       Climbing activities (new/bigger walls &                       Capital generation capacity of Chief Seattle
        COPE)                                                          Council
       DNR land use                                                  Continuing "geekification" of the adult
       Master Plan                                                    population
       Re-branding                                                   Water supply
       New traditions and control of overall camp                    Negative attitude / bad taste in mouth /
        tradition                                                      limiting ourselves to the past
                                                                      Conflicting land use activities bordering
                                                                       camp now and in future

                                                        30
Appendix D
     Duplex Staff Cabin

A.

            31
Appendix E
                                            Master Plan Projects List

   Area          Item                       Scope                              Reasoning                 Cost    Phase Timing
Camping   Westside Fishing    Deck existing pilings                Provides fishing dock for Cub          $2,500   A   2014
          Dock                                                     Scout Program
Camping   Finish OA Trail     Finish trail as originally planned   Quality Program                       $10,000   C   2015
Camping   Westside Fishing    Provide Dining Shelter near          Provides a location for parents to     $3,500   C   2015
          Shelter             fishing dock                         gather while Cubs fish
Camping   Tent Pads           Add a tent pad to each east side     To provide troops a spot to pitch a    $2,500   D   2015
                              campsite                             tent within camp
Camping   Mini Camp site      Build small camp site near Fort      Needed to support Cub Scout           $10,000   D   2016
                              Boeing                               Camping. Will allow for overflow
                                                                   from Ft. Boeing.
Camping   New                 New camp site south of Chief         Needed to support Cub Scout           $40,000   D   2016
          Campground          Joseph                               Program
Camping   Tent Camping        Convert one eastside campsite        Year round camping alternative        $10,000   D   2016
          Site                to tent pads                         for troops
Camping   Eastside Fish       Covered fish cleaning station        Required due to Dining Hall           $15,000   D   2017
          Cleaning            with running water and septic        expansion project
                              tank
Camping   Existing Trail      Complete trails system               Quality program                       $20,000   C   2018
          System
Camping   Kybo at Chief Joe   Install Kybo at Chief Joseph         Quality program                        $3,500   C   2018
Camping   Covered Fire        Covered fire bowl at Ft. Boeing      Support Cub Scout Program             $15,000   D   2018
          Bowl
Camping   Eastside Shower     Renovate eastside shower house       Quality Program                        $5,000   D   2018
          House               to current standards
Camping   Westside Fish       Covered fish cleaning station        Support fishing dock on west side     $15,000   D   2018
          Cleaning            with running water and septic        of camp
                              tank

                                                            32
Appendix E
                                                Master Plan Projects List

Central Core   Administration    New Building                      New building defines entry into       $130,000    A   2014
               Building                                            Core Area and provides better
                                                                   facilities for admin activities
Central Core   Medical           Move Medical Center to            Required by Museum Remodel.            $25,000    A   2014
               Relocation        basement of Salishan Lodge.       Classroom allows for medics to
                                 Build out classroom also          teach classes while monitoring
                                                                   Medical Center.
Central Core   Museum            Remodel first floor of Salishan   Donor Suggestion                         Donor    A   2014
                                 Lodge to serve as Council
                                 Museum
Central Core   Flag Pole         Move flag poles to lower field    Part of move of assembly area to        $2,500    C   2015
               Relocation                                          lower field.
Central Core   Kitchen BBQ Pit   BBQ pit under a shelter           Kitchen needs BBQ pit close to the     $25,000    D   2015
                                                                   kitchen. Relocated Skagit Shelter
                                                                   will be too far from new Kitchen.
Central Core   Skagit Shelter    Rebuilt Skagit Shelter in new     Provide shelter for parents who        $50,000    D   2015
               Relocation        location.                         are attending programs at Fire
                                                                   Bowl
Central Core   Courtyard         From Kitchen to new Admin.        Donor Suggestion: Will help              Donor    B   2016
                                 Building. Allow for ADA parking   define Central Core area
                                 at kitchen. Lower grade at
                                 Dining Hall entrance to solve
                                 drainage problem. Allow for
                                 ramps to Admin. Building to
                                 avoid future ADA issues.
Central Core   Dining Hall       Expansion of Dining Hall to 400   Required to meet design capacity     $1,600,000   B   2016
               Expansion         seats and remodel of kitchen to   of 250 campers. This includes
                                 match capacity                    kitchen remodel
Central Core   Cooks Cabin       New two bedroom housing unit      Cook needs onsite living quarters      $50,000    C   2016
                                 with bathroom.                    for Summer Camp. Part of off
                                                                   season housing.

                                                              33
Appendix E
                                               Master Plan Projects List

Central Core   Courtyard          Staircase from lower field to      Part of move of assembly area to       Donor    D   2016
               Staircase          courtyard                          lower field.
Central Core   Watch Tower        Forest Service Style Watchtower    Donor Suggestion: Branding of          Donor    D   2017
                                                                     Fire Mountain
Climbing       COPE Course        High and low COPE Course. Zip      Core program                         $250,000   A   2014
                                  line and bridge to island
Climbing       COPE Classroom     Remodel Camas Lodge to             Branding and year round use of        $20,000   D   2017
                                  support COPE course as a           COPE course
                                  leadership program.
Climbing       Border Fence       Split rail or other fence to       Required element. Short term          $15,000   C   2018
                                  control access to COPE /           control will be rope fences.
                                  Climbing area
Climbing       Climbing Wall      Build Climbing Wall                Quality Program                       $75,000   C   2019
Climbing       Bouldering         Build a bouldering wall or other   A preferred element for COPE /        $15,000   D   2019
               Facility           facility at new Core area          Climbing facility
Climbing       Climbing Tower     Move elements of tower to new      Gets all climbing and COPE             $5,000   D   2020
                                  repelling tower at new Core        elements in one location
                                  area.
Climbing       Rappelling Tower   Build a rappelling tower at new    Quality Program                       $30,000   D   2020
                                  COPE / Climbing area
Demo           Skagit Shelter     Demo existing shelter              Branding - injunction with shelter      $500    C   2015
                                                                     relocation
Demo           Swim Beach         Current structures at Swim         Clear site for new structures           $500    C   2015
               Existing           Beach
Demo           Cub Camps          Demo un-needed west side cub       Branding - Improve look of west        $1,000   D   2015
                                  campsites                          side
Demo           Demo Sauk          Remove structures                  Branding - Improve look of camp        $1,000   D   2015
               Campsite
Demo           Demo Outposts      Remove structures at outposts      Branding - improve look of camp        $2,500   D   2016
                                  (6)

                                                              34
Appendix E
                                           Master Plan Projects List

Demo       Day Camp          Tear down truss structure           Eye sore in new Staff Housing        $2,500   C   2017
           Storage           between sea-tainers. Relocate       location. Relocate function to
                             containers to new Maintenance       Maintenance Yard
                             Yard until new maintenance
                             yard is built.
Demo       Gaches            Tear down building                  Building has water penetration       $3,000   C   2018
           Farmhouse                                             issues and does not meet
                                                                 architectural standards. Location
                                                                 doesn't justify rehab costs.
Demo       Climbing Tower    Demo existing boulder wall after    Clean up of site after               $3,000   D   2020
                             relocation of tower to COPE         consolidation of facilities
                             Core Area
Entrance   New Parking Lot   Parking lot for 100 vehicles?       Existing Parking lot to be          $50,000   C   2017
                                                                 developed
Entrance   Cart Corral       Post and rail fence to hold carts   Branding                             $1,500   D   2018
Entrance   Entry Path &      From new parking lot to Central     Path from new Parking Lot into      $20,000   D   2018
           Bridge            Core                                camp.
Entrance   Message Board     Message board with roof             Branding                             $1,000   D   2018
Entrance   Shelter           Shelter to allow passengers to      Quality program.                     $3,500   D   2018
                             wait out of the rain.
Entrance   New Roads /       Required as part of new parking     Separates parking lot from new      $75,000   C   2019
           Drop Off cul de   lot.                                staff housing.
           sac
Entrance   Entrance Gate     New gateway at new parking lot      Branding                            $10,000   D   2019
                             entrance to trail to camp
Entrance   Camp Master Hut   Provide hut at parking lot for      Branding - Staff Convenience        $15,000   C   2020
                             Camp Master use during check
                             in
Entrance   Parking Lot       Single stall restroom for parents   Branding                            $25,000   D   2020
           Restroom          while dropping off campers
Entrance   Tree Screen       Plant trees to screen camp from     Branding                             $5,000   D   2020
                             road and other properties

                                                          35
Appendix E
                                                    Master Plan Projects List

Entrance         Walker Road           Remodel entrance gateway at        Branding                              $20,000   D   2020
                 Gate                  Walker road
Infrastructure   Water System          Upgrade piping in existing water    To prevent water leaks due to old    $30,000   C   2015
                 Pipe Upgrade          system                              plastic piping at end of life.
Infrastructure   Solar power to        Install solar system                Charge battery on disk throwing       $1,000   C   2016
                 Archery                                                   device
Infrastructure   Solar Power to        Install solar powered battery       Install solar powered battery         $2,000   C   2016
                 Water Plant           system                              system at water plant to allow for
                                                                           data collection
Infrastructure   Craft Shelter         Upgrade power supply to Craft       Currently overload existing           $5,000   C   2017
                 Power                 Shelter                             circuits in Trading Post
Infrastructure   Water & Power         As required to support new Staff New Staff Housing location will         $25,000   C   2017
                 to Staff Housing      Housing site                        need additional power and water
                                                                           supplies
Infrastructure   Water to              Extend water system to Shooting Required to meet hygiene                 $15,000   C   2017
                 Shooting Sports       Sports area from War Eagle          requirements
Infrastructure   Power to              From nearest connection at          Confirm need is worth the cost or    $20,000   D   2017
                 Shooting Sports       Central Core to Shooting Sports     permanently install solar power
                                                                           system
Infrastructure   Complete              Complete the water loop to the      Required by 5 Year Water Plan        $25,000   C   2018
                 Domestic Water        eastside of the lake (Shooting
                 Loop                  Sports to Craft Shelter)
Infrastructure   Power Line Tree       Plant tress to screen camp from Branding                                  $5,000   C   2018
                 Screen                power lines
Infrastructure   Silt Settler Covers   Fabricate new FRP or Aluminum Replace due to age                         $15,000   C   2018
                                       covers for the silt settler for the
                                       domestic water system
Infrastructure   Improved camp         Fill pot holes, improve drainage    Maintain Camp assets                 $30,000   D   2018
                 roads                 and gravel roads
Infrastructure   Main Drain Field      Improve drainage around field       Maintain key asset to Camp Core      $20,000   D   2018
Infrastructure   Bridge at Salish      Replace road bridge                 Bridge is aging and replacement      $10,000   D   2019
                                                                           needs to be planned.

                                                                   36
Appendix E
                                                     Master Plan Projects List

Infrastructure   Electricity to        From nearest connection at         Better use of building               $10,000   D   2020
                 Mountain Sports       Central Core to Mountain Sports
Maintenance      Track Hoe             new or used track hoe              Required to maintain camp            $30,000   C   2015
Maintenance      Maintenance           Graveled and fenced laydown        Secure location for equipment.       $50,000   D   2017
                 Yard                  area
Maintenance      Tractor w/            Tractor with mower deck            Needed to manage grass on            $20,000   C   2018
                 mower                                                    activity fields
Maintenance      Chipper               Gas powered tree limb chipper      Needed to manage tree waste and      $10,000   D   2018
                                                                          avoid burn piles
Maintenance      New Storage           Covered area for equipment and     Additional storage is needed at     $100,000   D   2019
                 Facility (40 X 60 X   off season storage of camp         camp for equipment, supplies and
                 14)                   equipment                          Day Camp trailers
Maintenance      Ranger House          Replace roof                       Needed Maintenance                   $15,000   D   2020
                 Roof
Marina           Assembly Shelter      Dining Shelter for training        Support quality program               $3,500   A   2014
                                       activities
Marina           Boat House(s)         Boathouse(s) capable of storing    Relocation to avoid congestion       $40,000   A   2014
Marina           Canoe / Kayak         TBD - Need Duane / Sven input      Storage of equipment during           $5,000   A   2014
                 Racks                                                    Summer Camp
Marina           Change Room           Dining Shelter with sides and      Allows campers to change clothes      $5,000   A   2014
                                       cubicles for storage               at swim beach rather than going
                                                                          to campsites
Marina           Fencing               Post and rail fence                Required by standard                  $1,000   A   2014
Marina           Tag Board                                                Required by standard                   $500    A   2014
Program          Classroom             Build two classroom building for   Provides class room and gathering   $120,000   C   2015
                 Building              instruction or meeting use.        space for year round camp use.

Program          Kybo at               Install a standard kybo and        Quality Program                       $3,500   C   2015
                 Mountain Sports       septic tank
Program          OA Ceremonial         Convert the Sauk Campsite into     Saul Campsite not needed for          $5,000   C   2015
                                       an area for the OA to use          capacity and does not meet

                                                                   37
Appendix E
                                                  Master Plan Projects List

                                                                        branding standards. OA likes site

Program         Webelo Shelter      Remodel shelter to support          New Program Need                        $5,000   C   2015
                                    Outdoor Skills Training
Program         Gaga Ball Court     Build a Gaga Ball Court             Provides a fun activity for campers     $1,000   D   2016
                                                                        outside of program
Program         Boardwalk at        To be defined                       Support nature program out of          $15,000   D   2020
                Beaver Pond                                             Fort Boeing
Program         Nature Trail        New nature trail signage and        Support nature program out of          $20,000   D   2020
                                    path to replace the trail lost to   Fort Boeing
                                    new COPE course
Shooting        Backstop            Improve the backstops at Rifle      Range Safety at Rifle. Will allow       $2,000   C   2015
Sports          Improvements        Range and add backstops at          for higher caliber rifles at Shotgun
                                    shotgun                             Range
Shooting        Fencing             Complete fencing at Shooting        Required by standard                   $10,000   C   2015
Sports                              Sports
Shooting        Shelter - Archery   Provide instructional shelter at    Quality Program                         $3,500   C   2016
Sports                              Archery Range
Shooting        Local Storage -     Provide storage area at Archery     Provide secure storage of bows          $2,000   C   2017
Sports          Archery             Range                               during Summer Camp
Shooting        BB Gun Range        Build BB Gun Range on West          Allows for Cub Program on west         $10,000   D   2017
Sports                              Side                                side of lake
Staff Housing   Knoll Lodge         Interior refresh                    Provide quality lodging for year       $10,000   D   2016
                                                                        round program
Staff Housing   Residence #1        4 X 2 person National Duplex        Quality Staff quarters. Used in off    $40,000   C   2017
                                    unit                                season for cabin camping.
Staff Housing   Residence #2        4 X 2 person National Duplex        Quality Staff quarters. Used in off    $40,000   C   2017
                                    unit                                season for cabin camping.

                                                                 38
Appendix E
                                                 Master Plan Projects List

Staff Housing   Shower House       4 + 4 Shower House                 Staff shower house is                 $75,000   C   2017
                                                                      recommended by National
                                                                      (separate facility from campers).
                                                                      Slightly larger than minimum to
                                                                      allow for designation of "women
                                                                      only" facility.
Staff Housing   Staff Septic       Install new septic system for      Required for new Shower House         $35,000   C   2017
                System             new staff housing area
Staff Housing   Residence #3       6 person one room WA State         Quality Staff quarters. Used in off   $40,000   C   2018
                                   Unit                               season for cabin camping.
Staff Housing   Boeing Bunk        Remodel interior                   Provide quality staff housing         $75,000   D   2018
                House Remodel
Staff Housing   Existing Dog       Likely 4 to 6 of the existing 16   Remodel or replace existing           $10,000   C   2019
                Houses             cabins                             houses to allow for a total of 20
                                                                      male sleeping quarters at Boeing
                                                                      Bunk House
Staff Housing   Gather Spot /      2 W/D + small Kitchen              Staff needs a laundry facility.       $65,000   C   2019
                Laundry / Winter                                      Winter kitchen allows year round
                Kitchen Module                                        use of the staff cabins for small
                                                                      groups. Look to combine with
                                                                      Gathering Spot space
Staff Housing   Residence #4       4 person one room based Fish       Quality Staff quarters. Used in off   $25,000   C   2019
                                   Camp                               season for cabin camping.
Swim Beach      Beach              Catch all for site work            Quality program                        $5,000   C   2015
                Improvements
Swim Beach      Change Room        Dining Shelter with sides and      Allows campers to change clothes       $5,000   C   2015
                                   cubicles for storage               at swim beach rather than going
                                                                      to campsites
Swim Beach      Ecology block      Install ecology block and          Quality Program                       $10,000   C   2015
                wall               complete earthwork to allow for
                                   a permanent sand beach
Swim Beach      Fencing            Post and rail fence                Required by standard                   $1,000   C   2015

                                                                 39
Appendix E
                                               Master Plan Projects List

Swim Beach   Lifeguard Towers    Stands and foundations as           Number set by standards. *need      $1,000   C   2015
             X2                  required.                           to check number*
Swim Beach   Tag Board                                               Required by standard                 $500    C   2015
Swim Beach   Training Shelter    Shelter with benches or picnic      Allows for gathering to training    $3,500   C   2015
                                 tables                              and other purposes.
Swim Beach   Beach Volley Ball   Install sand volley ball court on   Quality program                    $15,000   D   2015
                                 former soccer field

                                                               40
Appendix F
                                 Architectural Design Standards
                                   Fire Mountain Scout Camp

The following book is good references for the architectural style of buildings:

        Park and Recreation Structures by Albert Good (author)
        Publisher: Princeton University Press;
        Reprint of the 1st Edition
        United Stated Department of the Interior National Park Service, 1938 edition (June1, 1999)
        ISBN-10: 1568981716
        ISBN-13: 987-1568981710

This book is available at the Scout Office in Everett

Building Details:

        Siding: Board and Patten or vertically set T-111
        Trim: Cedar 1X4
        Roof Pitch: 9:12
        Roofing Material: standing seam metal roofing
        Roof Color: Forrest Green

Paint Schemes

    Post, Beams and Trusses (interior and exterior): "Phantom Mist" from Sherwin Williams or Lowe's .
     Phantom Mist is a custom mixed color.
     Sherwin-Williams, A-100 Exterior, Low Sheen Architectural Latex

                                                        41
Appendix F
                                Architectural Design Standards
                                  Fire Mountain Scout Camp

Lowes Olympic ICON Exterior Latex satin finish.

       Exterior Field: "Fire Mountain Brown" Custom matched color from Parker Paints.

                                                  7

                                                                The paint sample covers up a "7" that
                                                                denotes the mix includes 7 oz. of Red
                                                                Oxide.

                                                  42
Appendix F
                                 Architectural Design Standards
                                   Fire Mountain Scout Camp

   Exterior Trim: "Caper" from Lowe's, HydraChroma, EB22-1, Exterior grade, Satin finish

   Interior Field: "Skinny Latte" by Lowe's, Signature paint, Interior grade, Eggshell finish

   Interior Trim: "Caper" from Lowe's. See Exterior Trim details.

   Boat Dock Interior Accent Color: Custom Color from Lowe's, Valspar HydraChroma, Interior grade,
    Eggshell finish

The Lowe's paints can be matched elsewhere, but the Fire Mountain Brown and the Phantom Mist have
to be purchased at Parkers and Sherwin Williams respectively. The Phantom Mist color was most
closely matched for color and sheen by Sherwin Williams after Lowe's stopped carrying that particular
base.

                                                     43
Appendix F
                               Architectural Design Standards
                                 Fire Mountain Scout Camp

Signage:
        Font is: "State Park" by Rockler Woodworking (router template kit)
        Font Size: 3 3/8"

Outdoor Sign Colors:

   Background Field Color: "Phantom Mist" See "Post, Beams and Trusses" above for details.

   Lettering Infill Color for Program Areas: "Bumblebee", Valspar Premium Enamel, interior/exterior
    latex enamel. Gloss finish

   Lettering Infill Color for Non-program Areas (Camp Core, Showers): "White", Valspar premium
    enamel, interior/exterior latex enamel. Gloss finish

                                                  44
Appendix F
                                Architectural Design Standards
                                  Fire Mountain Scout Camp

   Lettering Infill Color for "OPEN" signs: "Hunter Green", Valspar Premium Enamel, interior/exterior
    latex enamel. Gloss finish

   Lettering Infill Color for "CLOSED" signs: "Cherry", Valspar Premium Enamel, interior/exterior latex
    enamel. Gloss finish

                                                   45
Appendix F
                                 Architectural Design Standards
                                   Fire Mountain Scout Camp

Indoor Sign Colors:

   Background Field color: "Native Soil", Behr Marquee Exterior Satin. Color: Native Soil PPU7-24

Lettering Infill Color: "Bumblebee". See details above.

Silhouette figures (except Tower): "Stealth Jet", Behr Marquee Exterior Satin. Color: Stealth Jet (780F-7)

Tower Silhouette: Phantom Mist. See details above. The tower is always shown in Phantom Mist.

                                                    46
Appendix G
                              Properties for Potential Purchase

The following properties border the Fire Mountain Scout Camp and should be considered for purchase
should they come on the market at reasonable pricing. The logic for purchasing these properties is to
control traffic on Walker Valley Road beyond the Ranger's Residence and / or increase our buffer zones.

      County Parcel Number               Owner (as of 2014)                Size of lot (acres)
               17896                       Raymond Dilley                     41 (See Note)
               30603                       William Schmidt                          78
               30606                       William Schmidt                          21
               30607                          Jill Holdal                           32
               30610                         James Ross                             10
               30611                       Greg Gehrman                              8
               30613                         James Ross                             5
               30615                          Jill Holdal                           39
               107935                      William Schmidt                          24

Note: Parcel 17896 may have been sub-divided. The portion MBC is interested in is the portion north of
Walker Valley Road.

                                                  47