Maynooth University Postgraduate Prospectus 2020
Page content transcription
If your browser does not render page correctly, please read the page content below
Welcome to
        Postgraduate Maynooth

Important Dates:                                      Welcome to your postgraduate
25 April 2020 & 27 June 2020
                                                      experience at Maynooth University.
10 March 2020                                         MU is renowned for its rigorous
Postgraduate Open Day (4-8pm)                         programmes, supportive environment
Maynooth University, Library                          and diverse community.

If you would like to visit Maynooth University
but are unable to attend one of our Open Days,        Our researchers and academics hail
we will arrange for you to meet a Department          from more than 95 countries and our
to discuss postgraduate studies.                      alumni network comprises more than
                                                      75,000 people across the globe.
Email graduatestudies@mu.ie
Phone 00 353 1 708 6018
                                                      At Maynooth, senior academics and
                                                      internationally respected researchers
Contents
                                                      challenge and inspire students in
Mission, Principles & Values                     4
                                                      small classes and with one-to-one
Why choose Maynooth University?                  6
                                                      supervision, helping emerging scholars
Advancement of knowledge through research        9
                                                      to reach their academic potential.
Student Research                                 11
Increasing your employability                  16
                                                      Our postgraduate cohort includes
How to Apply                                   18
                                                      students who hold John and Pat Hume
Fees                                           19
                                                      Doctoral awards, Irish Research
Entry Routes                                   22
                                                      Council, Mitchell, Fulbright and SFI
International Students                         25
                                                      scholarships, reflecting Maynooth
Postgraduate Scholarships                      26
                                                      University's academic excellence
Postgraduate Activities On Campus              30
                                                      across disciplines.
Irish in the University                        33
Campus Facilities                              36
Getting to Maynooth                            38
Courses A-Z                                    40
Faculty of Arts, Celtic Studies & Philosophy   47
Faculty of Social Sciences                     67
Faculty of Science & Engineering               87
Contact                                        99

                                                                      Postgraduate Programmes – 3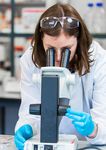 Maynooth University
        is dedicated to people,
        ideas and culture.

Mission
We work together as a scholarly community
to inquire and discover, to teach and learn, to create,
conserve, disseminate and apply knowledge, and to
engage with challenges that face modern society.          VISION
                                                          We are continuing to enhance our
Our various activities make us central to innovation,     international reputation for:
economic growth, social development and cultural
vibrancy; these are essential components of a free,       • the exceptional and distinctive
open, equal, democratic and sustainable society.            education we offer to students;
                                                          • the quality and impact of our research
                                                            and scholarship;
Our Principles and Values                                 • the connection between our research
Maynooth University is committed to:                        and teaching;

• scholarly rigour;                                       • the diversity of our student body and
                                                            the quality of the student experience;
• academic freedom;
                                                          • the global scope of our teaching and
• integrity and ethical behaviour;
                                                            research;
• collegiality, transparency and trust;                   • effective engagement with enterprise,
• equality, inclusiveness and social justice;               the community, civil society and
• dignity, respect and care.                                the state;
                                                          • commitment to excellence, innovation
                                                            and collegiality;
                                                          • our unique and collaborative
                                                            contribution to the national system
                                                            of higher education and to the
                                                            economic, social and cultural
                                                            life of the region and nation.

4 – Maynooth University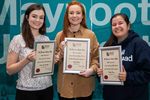 Why choose
            Maynooth University?

Maynooth University is recognised as one of the leading new
                                                                         Research Impact
universities in the world, ranked #50 in the latest Times Higher
Education (THE) 'Young Universities' list. This success follows          Citations: 35,234
on from Maynooth's extremely strong performances in other
recent THE rankings, including being named among the top 500             Publications 2714
universities in the world, and being recognised as one of the top
universities for international connections and outlook.                  Authors 1292
The Times Higher Education Young University Rankings list the            taken from SciVal 2014-2018
world's best universities that are 50 years old or younger. The
2019 ranking includes 351 universities. Universities are ranked          2715 publications recorded in Scopus.
according to a range of criteria, including research income              > 18.5% of Maynooth University publications are
achieved; reputation for teaching; numbers of PhDs awarded;                in 10% of most cited publications worldwide.
the number of scholarly publications and their quality evidence          > 9 new spin out companies have been created.
by citations; and the numbers of international staff and students.       > 20 patent applications filed.
Maynooth is ranked #50 in the world and first in Ireland.

Maynooth University ranked                                           Top 301–350th in 2020
no. 50 in the Young University                                       and top 200 European
Rankings 2019.                                                       universities
Times Higher Education.
                                                                     Times Higher Education World University Rankings

#50
                                                                     This success follows on from Maynooth's extremely
                                                                     strong performances in other recent THE rankings,
                                                                     including being recognised as one of the top
                                                                     universities for international connections and outlook.

€27.8M
Investment:
Research Income
6 – Maynooth University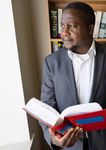 195+
95 countries represented
and over 75,000 Alumni
across the globe

75,000                                                        Over 195 postgraduate
                                                              programmes

                                                              482
                                                              Research Students

International Reputation                                       559 academic
In 2016, the University was ranked first in Ireland
by international students for achieving excellence             & research staff
in Teaching and Learning, Student Experience
and Support Services. In 2015, the University                  €50m current research
was one of only five European universities to
receive the Outstanding International Student                  & contracts portfolio
Satisfaction Award by StudyPortals.
                                                               82 new industry &
                                                               enterprise partnership
Campus Experience:
Over the last 5 years, the Maynooth University campus          projects
infrastructure has expanded through the development
of our state-of-the-art library, the addition of 300 places
to our campus accommodation, the opening of a new              402 FTE academic staff
School of Education building and the creation of our
award-winning enterprise and technology hub.
                                                               12,900+ total students

10
                                                               2,145+ postgraduates
                   Research
                   Institutes

                                                                           Postgraduate Programmes – 7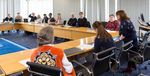 Advancement of
           knowledge through
           research

Knowledge Transfer and Commercialisation                MaynoothWorks engages with postgraduate students
Maynooth University MaynoothWorks encompasses           to promote a culture of research commercialisation.
knowledge transfer, entrepreneurship innovation and     Our commercialisation executives deliver an
enterprise partnership.                                 accredited graduate skills programme each year on
                                                        Maynooth campus, hosting early career researchers
Maynooth University is the lead institute in a          and students from across our three TT partner
technology transfer alliance with partner institutes    institutes. The module entitled "Innovation and
WIT, AIT and ITC. MaynoothWorks develop links           Research Commercialisation" introduces early career
and connects researchers with industry and the          researchers to the culture of commercialisation and
market place enabling market informed research;         equips them with the know-how to commercialise
identifying, protecting and exploiting Maynooth         the outcome of their research, to develop the ability
University generated Intellectual Property via          to interact with industry and to improve their skills to
licensing and company spin-out; and developing a        innovate and work with an entrepreneurial mindset.
culture of research commercialisation. The output
of all technology and knowledge transfer activities
contributes to the growth and development of
Ireland's economy.

Maynooth Works
Business Innovation Centre
(BIC)

MaynoothWorks is embedded within the University
community providing direct links between students
and enterprise. Taken together these partnerships see
Maynooth University working with leading technology,
business enterprises, NGOs, cultural organisations,
civil authorities, and academic partners across the
globe. BIC supported 31 companies during 2019 and
is now operating at full capacity.

8 – Maynooth University
World class research for                                   In addition our teams are partners in a number of
                                                           Science Foundation Ireland national centres, including

important new insights                                     in communications (CONNECT), software (LERO),
                                                           data analytics (INSIGHT), geosciences (iCRAG) and
                                                           renewable energy (MAREI), connecting our students
                                                           with national priorities. The University also hosts the
Research Institutes and Centres:
                                                           Innovation Value Institute - an Enterprise Ireland/IDA
Maynooth University is proud of our prowess in the
Social Sciences the Arts and Humanities, embodied          Technology Centre focused on IT Innovation.
in two flagship research institutes. In the Sciences
and Engineering, we have major strengths across
disciplines in climate research, human health, robotics,
telecommunications and ocean energy.

Icarus – the Climate Research Centre                       Maynooth University Social Sciences Institute.
ICARUS undertakes leading edge research in                 The Maynooth University Social Sciences Institute
observational climate science and modelling the effects    was launched in March 2017 with a remit to foster
of climate change – particularly as it affects Ireland.    and carry out research of societal importance in all
                                                           areas of the Social Sciences.It brings together over
Innovation Value Institute                                 one hundred excellent researchers from Maynooth
The Innovation Value Institute is an open innovation       and external partners, and is a major international
consortium of over thirty international organisations      centre of excellence for research and policy in the
focused on IT challenges for business.                     social sciences. It incorporates the National Institute
                                                           for Regional And Spatial Analysis, and the National
Maynooth University Human Health Institute                 Centre for Geocomputation.
The Maynooth University Human Health Institute
contributes to solving important problems to improve       Maynooth University Arts and Humanities Institute
human health on an individual, national and global         Maynooth University is respected internationally as a
scale. Our research draws on the unique expertise          major centre of research and scholarship in diverse
across a wide range of disciplines at Maynooth             areas of the arts and humanities. The Maynooth
University. We translate basic research into effective     University Arts and Humanities Institute brings
therapies and outcomes with the support of industry        together over one hundred researchers and scholars
partners, clinical partners and policy makers.             from both Maynooth and partner institutions to ensure
                                                           that we continually build on our strength in these
Maynooth University Hamilton Institute                     traditional fields.
A multidisciplinary research institute that builds
bridges between mathematics and its applications           National Institute For Regional & Spatial Analysis
in communications, networks, artificial intelligence       Nirsa undertakes fundamental, applied and
and biology.                                               comparative research on spatial processes and
                                                           their effects on social and economic development in
National Centre For Geocomputation                         Ireland, and providing high quality graduate education.
The national leader in the field of Geocomputation,
NCG is committed to extending understanding and            Assisting Living & Learning Institute (ALL)
utilisation of the capture, analysis and modelling of      The ALL (Assisting Living & Learning) Institute's
spatial data.                                              globally distinctive feature is in developing the interface
                                                           between the users of technologies and the broader
Centre For Ocean Energy Research                           community and societal infrastructure and systems
This centre joins the quest to make wave energy            required to make this use beneficial. This interface
technically and economically viable. The cohort of         is where some of the most exciting and empowering
researchers is multidisciplinary, coming from various      developments will occur in the coming decades.
branches of engineering, mathematics and naval
architecture.
                                                                                       Postgraduate Programmes – 9
Student
                   Research

Supporting the student
researcher with professional

                                                          482
skills training

All research students at Maynooth University undertake
a structured research MSc/MLitt or PhD programme,
each of which incorporate educational opportunities
                                                          Doctoral Students
relevant to research and professional development.
                                                          The interdisciplinary modules and
MU research students develop a skillset that includes
                                                          workshops within the Research
advanced research and analysis techniques, as well
                                                          Skills Development Programme
as a broad range of transferable skills.                  include, among others:

                                                          • Communicating your Research
The MU Research Skills Development Programme
                                                          • Considering your Future Career
draws on the expertise of the Graduate Studies and
Research Development Offices, in conjunction with         • Research Ethics & Integrity

faculties, departments and professional units within      • Research Data Management
the university, to further support research students      • Academic Writing
in acquiring the skills and experience necessary to
                                                          • Publishing in Academic Journals
become independent academic researchers and to
                                                          • Thesis Completion & Career
develop their careers in multiple settings beyond
                                                            Development
academia. This support is offered through the provision
                                                          • Grant Management & Compliance
of a number of interdisciplinary modules
and workshops.                                            • Innovation & Research
                                                            Commercialisation

Research programmes at Maynooth University balance        • Creative Thinking & Problem
                                                            Solving
both research-specific and professional development
education to ensure our research students are prepared    • Postgraduate Teaching &
                                                            Learning
for a future of engaging in excellent research and
exceling in a variety of challenging careers.

                                                                     Postgraduate Programmes – 11
Revolutionise search
              and rescue operations

      Dr Stephanie Keogh                  Graduating with a BA in European Studies at Maynooth
                                          University, having studied geography as a core subject, Dr
      Job Title:                          Stephanie Keogh developed a strong interest in climate change
      Research Project Manager            during an Erasmus year in Toulouse, France.

      Organisation:                       "I was fortunate in that when I returned, the MSc in Climate
      U-Flyte                             Change was launching at Maynooth,"

      Department:                         Climate change and the urban environment became the subject
      Geography, National Centre          of her PhD at Maynooth, focusing in particular on air quality and
      for Geocomputation (NCG)            carbon dioxide levels in Dublin city.

                                          Dr Keogh is a member of U-Flyte at Maynooth's National
      Undergraduate Qualification:
                                          Centre for Geocomputation (NCG). U-Flyte's research focuses
      BA European Studies
                                          on integrating drone technology into existing emergency
                                          services and air traffic control regulations. This research has
      Postgraduate Qualification:
                                          the potential to revolutionise search and rescue operations,
      MSc in Climate Change,
                                          making them safer and more efficient than ever and is funded
      PhD in Urban Climatology
                                          by Science Foundation Ireland (SFI) and industry collaborators
      Year of Graduation:                 including Airbus, Irelandia Aviation and INTEL.
      2009

                                                 "I was fortunate in that
                                                 when I returned, the MSc
                                                 in Climate Change was
                                                 launching at Maynooth,"

      Dr Stephanie Keogh,
      PhD Graduate, Maynooth University

12 – Maynooth University
Gaining invaluable
        insight & in-depth
        understanding

What are you doing now since you                     What did you enjoy most about studying on
graduated? How is the learning from the              the Master of Social Science (Rights and
Masters in Social Science (Rights and Social         Social Policy) degree? What did you fell you
Policy) relevant to your career today?               learnt most from this Masters course?
I now work for the Galway City Partnership .In my    All of the Master of Social Science (Rights and
current role as Direct Provision Support Worker      Social Policy) degree modules were pertinent
I work both with individuals on a one-to-one and     to my career since graduating. I particularly
I work on a group basis. The MSocSc (Rights          enjoyed gaining invaluable insight and in-depth
and Social Policy) qualification has proved to       understanding of how one can contribute to and
be instrumental to me in critically understanding    influence social policy development; critiquing
issues on an individual and collective basis and     and analysing existing social policies; identifying
how individual experiences can be impacted by        underpinning issues in many social policies
national policies; identifying local and national    and then using these insights and advanced
policies linked with these issues; and working       analytical and writing skills to influence social
with affected individuals or groups to influence     policy from a human rights, equality and justice
policies at local and national level.                perspective. I had studied Community and
                                                     Youth Work at undergraduate level and the
Examples include working with various                Masters in Rights and Social Policy built on my
stakeholders at local, national and EU level on      undergraduate degree with policy and rights
policy related issues that come from my direct       knowledge and skills.
work with people in Direct Provision. These
include working with: the city council, public
service providers; banks, sports clubs and sports
bodies; media, TDs, national university and
various third level education providers; the Irish
Human Rights and Equality Commission and
national migrant organisations on policy issues
that emerge from my work in Direct Provision.

        "instrumental to me in critically
        understanding issues"                                                     Obert Makaza
                                                                                  Master of Social Science
                                                                                  (Rights and Social Policy)

                                                                                  Postgraduate Programmes – 13
Healing the leaky
              Oesophagus

      Healing the leaky Oesophagus may be an                    First clinically described just over 20 years
      important factor in the treatment of the food             ago, the latest research shows that EoE is
      allergic disease, Eosinophilic Oesophagitis               rapidly increasing in incidence and prevalence,
                                                                at a rate beyond that which can simply be
      An international team of researchers, led by              attributed to our improved clinical recognition.
      Dr Joanne Masterson, a principle investigator             This research is timely given the increased
      at the Kathleen Lonsdale Institute for Human              attention EoE is receiving from clinical research
      Health Research at Maynooth University, made              and pharmaceutical companies pursuing the
      an important breakthrough recently that shines            development of effective treatment alternatives
      new light on the processes leading to the allergic        and clinical trials for this growing population of
      disease Eosinophilic Oesophagitis (EoE).                  vulnerable patients.

      The scientists discovered a protein in the body           The findings were published in the prestigious
      that is a key driver of oesophageal barrier               scientific journal, The Journal of Clinical
      function, which is switched off in patients with          Investigation.
      this disease. The restoration of this protein and
      its function is an important step in the healing          Before moving to the Maynooth University
      process associated with allergy and so may offer          Department of Biology, Dr Masterson originally
      a new approach to treating EoE and other food             trained at the University of Colorado School
      allergic diseases.                                        of Medicine and Children's Hospital Colorado
                                                                Digestive Health Institute with a multidisciplinary
      Food allergies are regarded as amongst some of            team of investigators who are leading the field of
      the most difficult allergies to treat. With the rapidly   EoE clinical research.
      emerging disease EoE, we are still developing our
      understanding both clinically and scientifically.         Dr Masterson explains: "We still don't really know
                                                                how or why this disease occurs. Our research
      Many people who have EoE will show signs of               is exploring this, and as a result uncovering
      the disease early in life, including difficulties with    additional treatment options for these patients and
      feeding, swallowing and food often becoming               their doctors. There are limited options for treating
      stuck in the oesophagus, which leads to an overall        EoE patients and current clinical trials are focused
      very poor quality of life for patients. Eosinophilic      on targeting inflammation and the immune
      Oesophagitis has been considered a rare disease           system directly. Given the continuing increase
      that mainly affects children, but it is now routinely     experienced in the diagnosis of this disease, we
      encountered in hospitals and general practitioner         are looking at changing the angle at which we are
      settings, affecting both children and adults.             looking for new treatment options.

14 – Maynooth University
Dr. Joanne Masterson, Department of Biology

"We now know that a leaky epithelial                  "Understanding how the body promotes
barrier commonly occurs in the                        its own healing processes is a major focus
oesophagus of patients with EoE, as                   of our lab's research and may provide
it does in patients with other allergic               important clues for designing new treatments
diseases. Our research points to a new                for patients with allergic diseases such as
potential protein that we can further                 Eosinophilic Oesophagitis. This discovery will
explore for EoE treatment and indeed                  now push researchers towards considering
possibly for other allergic diseases                  tissue repair as a way forward."
involving a leaky barrier. These findings
outline paths to new treatment strategies             The research project is funded by US National
that would focus on healing the tissue                Institute of Health, Science Foundation Ireland
rather than directly targeting the immune             and American Partnership for Eosinophilic
system," she said.                                    Disorders.

        Understanding how the body promotes
        its own healing processes is a major
        focus of our lab's research

                                                                                 Postgraduate Programmes – 15
Increasing your
           employability

                                                     Having a postgraduate
                                                     degree increases your
                                                     chances of employability.

                                                     Employment:
                                                     There is a positive correlation between
                                                     postgraduate qualifications and earnings
                                                     potential. Recent research shows that 86%
                                                     of Taught postgraduate graduates were in
                                                     employment 9 months after graduation in
                                                     comparison with 75% of BA graduates.

Maynooth University
students have pursued
internships in Ireland,
New Zealand, Australia,
China and across Europe.

Internships:
Maynooth graduates have engaged in internships
at major companies such as Microsoft, Pfizer, IBM,
Ericsson, Intel, Oracle, Ely, Lilly and Accenture.
Recent graduates from Maynooth University are
now working in professions such as teaching,
journalism, economics, IT, charities and many
others. Employers of Maynooth University
graduates include the Central Bank of Ireland,
KPMG, EY and Intel.

16 – Maynooth University
Employment:
                                                        84% of Master's graduates and 88% of PhD
                                                        graduates who responded to the Graduate
                                                        Outcome survey 2019 were in employment
                                                        within 9 months of graduation.

                                                        88%
Skills Workshops
Employers:
49% of employers indicated in a recent study
that 'communications skills', 'group work' and
'writing skills' were key skills gaps in graduate
attributes. In 2018, Maynooth University
has introduced academic skills workshops
for Master's students to support their
postgraduate studies.

Careers Development:
The Careers Development Centre is available
to help you at every stage throughout your
studies, providing:
– a student-focused, professional and
  informative service
                                                    Open access talks on career
– careers education, information, advice
  and guidance                                      planning, CV preparation,
– a drop-in help desk ‐ help with career
                                                    excelling at interviews, and
  planning, feedback on CV preparation
   and help with job applications.                  business etiquette are run
                                                    each semester.

                                                                              Postgraduate Programmes – 17
How to Apply
           Apply using the Postgraduate Application
           Centre (PAC) online portal:
           www.pac.ie/maynoothuniversity

Apply:                                             – Certified copies of all official transcripts of results
Applicants will register their details on the        for all non-Maynooth University qualifications
PAC website before selecting their course.           listed MUST accompany the application.
Programmes should be selected in order of            Non-Maynooth University applicants who are
preference. There is a €50 fee (non-refundable)      currently completing undergraduate/postgraduate
to apply for up to three postgraduate programmes     programmes and have not completed final exams
at Maynooth University.                              should submit certified copies of academic
                                                     transcripts with details of subjects studied and
The following information MUST be uploaded           results to date. Final results and the proposed
to your online application form before your          date of conferring should be submitted as soon as
application will be considered.                      they become available.

                                                   –    on-Maynooth University students must
                                                       N
                                                       provide two academic written references and a
                                                       copy of a valid passport or birth certificate. All
                                                       documentation which is not in English must be
                                                       officially translated to English.

                                                         Late Applications:
                                                         Students are encouraged to apply as early
                                                         as possible. Each postgraduate programme
                                                         has an indicated closing date.

                                                         Where programme places have not been
                                                         filled it may be possible to make a late
                                                         application. Please contact the Department
                                                         where you wish to study to confirm whether
                                                         you can make a late application.

18 – Maynooth University
Fees

The Fees & Grants office's primary function is the setting      Please feel free to call in person to
and collection of all student fees due to the University. Our   the Fees & Grants Office, at any stage
                                                                throughout the academic year, where
aim is to provide as much information and practical advice
                                                                any member of the team will gladly
for undergraduate & postgraduate students pertaining to         assist with your query or contact us by
the SUSI, payment of fees, refunds, tax relief, stipends,       email at fees.office@mu.ie
research funding, etc. Please check the Fees & Grants
Office website on a regular basis for up-to-date information
for each Academic year: www.maynoothuniversity.ie/
student-fees-grants.

Postgraduate Fees & Grants information
www.maynoothuniversity.ie/student-fees-grants/
postgraduate. A non-refundable deposit of €200.00 is
required when you accept your place on your programme.

                                                                             Postgraduate Programmes – 19
Digital map of Ireland's
              vibrant 16th century

      IRC Laureate awarded to Prof Patricia Palmer        "The MACMORRIS project opens a window
      for first-ever digital map of Ireland's vibrant     on a world on the cusp of drastic change but
      16th century 'Renaissance'                          where, for the moment, everything is still in
                                                          play. Gaelic culture is vibrant; the English
      The poets, patrons and political activists of       vernacular of the Pale is lively and colourful;
      the most culturally rich and tumultuous period      agents of the Tudor conquest like Edmund
      of Ireland's history will be digitally mapped for   Spenser bring the energies – often dark
      the first time in a project created by Maynooth     energies – of the English Renaissance to
      University's Professor Patricia Palmer from         Ireland; and contact with mainland Europe is
      the Department of English and Arts and the          routine.
      Humanities Research Institute.
                                                          "MACMORRIS allows us to tap into a diverse,
      The MACMORRIS project sets out to recover           multilingual world that reminds us just how
      the vibrancy and complexity of Ireland's            rich and complex the wellsprings of Irish
      transformative years between Henry VIII's           culture are."
      assumption of the kingship of Ireland in 1541
      and the Flight of the Earls in 1607.                When congratulating Prof Palmer on receiving
                                                          the IRC Advanced Laureate Award, Prof Ray
      It is a radically new digital humanities project    O'Neill, Vice-President of Research and
      creating the first annotated and interactive        Innovation at Maynooth University, said, "Prof
      digital map of all cultural players—from poets,     Palmer's pioneering field of research, which
      patrons, and pamphleteers, to translators,          encompasses English, Irish Studies, History,
      travel-writers, and administrators—of this rich     European languages, as well as the digital
      period in Irish history.                            humanities, is a shining example of the strong
                                                          multidisciplinary culture of excellent research
      In 2019 Prof Palmer's project: 'Mapping             being conducted at Maynooth University."
      Actors and Contexts: Modelling Research
      in Renaissance Ireland in the Sixteenth and
      Seventeenth Century' (MACMORRIS) received
      just under €1 million in funding through the
      Irish Research Council's Advanced Laureate
      Programme.

20 – Maynooth University
Professor Pat Palmer, Department of English

              MACMORRIS allows us to tap
              into a diverse, multilingual world
              that reminds us just how rich
              and complex the wellsprings of
              Irish culture are.

                                                   Postgraduate Programmes – 21
Entry Routes

1.                                                 2.
Undergraduate                                      Postgraduate
Entry Route                                        Conversion Courses

When planning postgraduate studies, it             It is possible to move into a new area of study via
is essential for undergraduates to start to        a conversion Master's programme. These popular
consider their postgraduate course options         programmes offer level 8 Bachelor degree holders (or
early in the final academic year of their BA/BSc   equivalent) a 'no experience necessary' path into a
degree studies.                                    new field of expertise.

The PAC application system will be open from
                                                   Maynooth University offers conversion opportunities
November 2019 for 2020 applications with
                                                   in 2020 through its Master's programmes in:
sample module content, entry requirements
and closing dates available online at:             • Marketing
www.maynoothuniversity.ie/postgraduate             • Business Management
                                                   • IT Enabled Innovation
Undergraduates should review current course
timetables to get an understanding of the          • Design Innovation
time commitment involved in their preferred        • Economics (2 year programme)
programmes, as this will help with financial       • Finance (2 year programme)
planning for postgraduate studies. While
                                                   • Accounting (2 year programme)
programmes may run with different modules
                                                   • the Higher Diploma in Legal Studies
and timetables may change from year to year,
the current information provides the most up-      • the Professional Master of Education
to-date guidance on what to expect from the          (primary and secondary teaching)
postgraduate experience.                           • and more.

At Maynooth University, prospective students
are encouraged to make contact with course
coordinators to ask for more information about
programme content in advance of making an
application.

   22 – Maynooth University
3.                                                    RPEL Graduate profile
                                                      Starting my career as a graphic designer in

Recognising Professional                              the '80's, there was just no academic route
                                                      for me to take, as it was all about on-the-job
Experience                                            training. I never thought a Master's would
                                                      be something I would be considered for, let
                                                      alone graduate at the top of my class. It was
                                                      incredible to think that my career as a whole
                                                      was considered as part of my application.
For candidates without an academic degree, a
Taught Master's qualification is still an option
                                                      As a self-employed professional working
at Maynooth University. Through its recognition       alone, having the opportunity to work in
of prior experiential learning (RPEL) policy,         teams with graduates from marketing,
Maynooth University acknowledges the value of         business, IT and product design as part
                                                      of the Master's in Design Innovation was
labour market participation to life-long education.
                                                      fantastic. Having the MSc opened doors to
Our RPEL policy facilitates a review of the           new clients and projects and broadened my
professional skills and relevant life experience      skills for work in new areas.'

of the individual, particularly for applicants
without significant academic qualifications. In
2019, 26 RPEL/non-standard entry applications
for postgraduate study have been approved for
individuals who do not hold a primary degree or
who hold a level 7 degree.
                                                      Open doors to new
                                                      clients and projects

                                                                        Postgraduate Programmes – 23
International
                 Students

Student Experience                                       Non-EU students can submit their applications
In 2016, the University was ranked first in Ireland by   directly to Maynooth University or through one
international students for excellence in Teaching and    of the University's trusted educational agents. In
Learning, Student Experience and Support Services.       cooperation with EduCo International Group, the
In 2015, the University received the Outstanding         University offers a postgraduate pathway programme
International Student Satisfaction Award by              for students who don't meet the academic and
StudyPortals, one of only five universities in Europe    English-language requirements for direct entry. For
to achieve this accolade.                                more information, see: www.maynoothuniversity.ie/
                                                         international/postgraduate
Academic and English-Language
Requirements for non-EU citizens

                                                         6.5
International applicants must have a recognised
primary (undergraduate) degree which is
considered equivalent to an Irish university primary                           IELTS
degree. Some programmes may have additional                                    score
requirements.

                                                         92
The minimum English-language requirements for
postgraduate study are a IELTS 6.5 score, TOEFL                            TOEFL (IBT)
(IBT) 92 score or equivalent.                                              score or equivalent.

The Graduate Work Visa Scheme:
After completing a degree programme at
                                                             Financial Aid
Maynooth University, international students can
                                                             North American students (citizens or permanent
apply for the Graduate Work Visa Scheme.
                                                             residents) may apply for US aid to fund their
                                                             studies at Maynooth University, including the
This enables students to remain in Ireland for
                                                             US Federal Direct Loan Program, Sallie Mae
up to two years after they graduate to actively
                                                             private loans, and Veterans Affairs Benefits.
seek full-time employment. During this time,
students may also apply for further permission
                                                             Please see www.maynoothuniversity.ie/
to remain in the state under green card or work
                                                             international/key-information/us-financial-aid
permit arrangements.

                                                                                  Postgraduate Programmes – 25
Postgraduate
           Scholarships

Maynooth University invests               PhD Scholarships at
€1.4 million annually in our              Maynooth University
postgraduate students at
Master's and PhD level.                   Students intending on pursing a PhD in
                                          2020/2021 who have a relevant first class or 2.1
                                          honours in their primary degree, or a relevant

Our postgraduate                          Master's degree, are eligible to apply for a
                                          scholarship at Maynooth University. Scholarship
scholarships are open for                 options include a MU Teaching Studentship
                                          Scholarship, a MU Doctoral Scholarship and a
applications in March 2020.               John and Pat Hume Doctoral Scholarship.

                                          Graduate Teaching Studentship opportunities
Apply online                              are offered across a range of disciplines at
                                          Maynooth University each year. Successful
www.maynoothuniversity.ie/                applicants will commence PhD Doctoral studies

postgradscholarships                      at Maynooth University in the Autumn semester
                                          and will have 5 years to complete their PhD.
                                          The funding offered includes:
                                          – Full-time annual PhD tuition fees
                                            for up to 5 years;
                                          – A fixed stipend of €9007 per annum;

                                          In addition to their PhD research, the recipient
                                          of the Teaching Studentship will support
Dean of Graduate Studies and winners of
                                          the teaching and assessment duties of their
John and Pat Hume scholarship 2019
                                          Department up to a maximum of 455 hours
                                          per annum.

                                          The Doctoral Scholarship offers newly
                                          commencing PhD students the chance to apply
                                          for funding for four years that covers full fees
                                          and a fixed stipend of between €10-€16K per
                                          annum while gaining invaluable experience with
                                          up to 224 hours of teaching duties per annum
                                          while engaging in research.

26 – Maynooth University
John and Pat Hume
                                               Doctoral Awards

                                               Each year, Maynooth University provides up to thirty
                                               John and Pat Hume doctoral awards to support
                                               student research. Established in honour of John
                                               Hume, an alumnus of Maynooth University, these
                                               awards recognise his contribution to Ireland.

                                               There are three levels of award, offering up to
                                               €18,000 annually and full fees for 4 years of study.
                                               The application process is open to EU and non-EU
                                               citizens and both Maynooth and non-Maynooth
                                               University graduates.

                                               As part of the Athena Swan initiative, Maynooth
                                               University will fund two Women in STEM Hume
                                               (WISH) awards. All applicants are subject to the
                                               eligibility requirements as stated in the John and Pat
                                               Hume Doctoral Scheme Terms and Conditions.

                                               Closing Date for online applications: 3rd April 2020
                                               Apply online: www.maynoothuniversity.ie/jphawards

Taught Master's
Scholarships

Maynooth University offers scholarships
of €2,000 cash to support full-time taught
Master's study at Maynooth University. These
Master's Scholarships are open to EU and
non-EU citizens, and to Maynooth and non-
Maynooth graduates.

A 2.1 final honours undergraduate degree
result or equivalent is the minimum
requirement to apply.

Closing Date: closing 15th June 2020.

€2,000
funding support                                                        Postgraduate Programmes – 27
Access to
              specialist modules

      "I have found the structured PhD               As a direct result of these specialist modules
      programme at Maynooth to have been very        offered at Maynooth University, I have
      rewarding; the structured PhD has allowed      gained employment as a workshop facilitator
      me to gain access to specialist modules        and assistant lecturer in several other third
      such as the professional certificate in        level institutions.
      teaching and learning (CTL).
                                                     I am certain that my ability to fulfil these
                                                     roles, along with my future employment
      The CTL module in particular has improved
                                                     prospects, have been greatly improved as
      my communication and class preparation
                                                     a consequence of being involved in the
      skills, opening up a whole world of teaching
                                                     structured PhD experience at Maynooth
      techniques that I otherwise would not have
                                                     University."
      been aware of.

                                                     Shane Byrne
                                                     John and Pat Hume Scholar

                                                                     The CTL module
                                                                     in particular has
                                                                     improved my
                                                                     communication
                                                                     and class
                                                                     preparation skills

28 – Maynooth University
Flexing my
       teamwork skills

The School of Business at Maynooth really       A few short weeks after graduating from
set me up for a successful debut in the world   Maynooth I secured my first role as a Product
of work.                                        Owner at a large multinational software
                                                development company. I have since gone on
From flexing my teamwork skills through
                                                to land my dream job as a Product Manager
collaborative group assignments during my
                                                at Workday, where I work alongside a team of
undergraduate degree, to a partnered thesis
                                                talented software developers, researchers and
research project in the M.Sc. IT Enabled
                                                designers in the creation of highly usable and
Innovation program; the curriculum is truly
                                                valuable enterprise software solutions.
geared towards getting students ready for the
challenges we face when working as part of      My salary and opportunities for progression
a team. The small class size in the Master's    have increased considerably since completing
programme and the group work provides           my postgraduate degree, and I have
invaluable life experience for dealing with     embraced numerous opportunities which
different personalities and getting work done   wouldn't have been possible for me before.
using one another's strengths.

                                                Lauren Morrissey
                                                B.A. Business & English
                                                M.Sc. IT Enabled Innovation

My salary and opportunities for
progression have increased
considerably since completing
my postgraduate degree

                                                                          Postgraduate Programmes – 29
Postgraduate
           Activities On Campus

Maynooth University is                     Postgraduate Feedback Council
                                           A key activity for postgraduate student engagement
renowned for its positive                  at Maynooth University is the Postgraduate Feedback
student experience                         Council, composed of representatives of master's and
                                           doctoral students, Faculty Deans, Graduate Studies
ranking as the top                         Officers and academic staff.

university in Ireland in the               The Council meets twice each semester to discuss
2016 International Student                 the student experience and to access feedback
                                           on proposed enhancements to services and policy
Barometer survey.                          initiatives. In the last five years, the Council has
                                           provided feedback on the redesign of postgraduate
                                           Doctoral and Taught Master's scholarships, on the
                                           development of postgraduate spaces on campus and
                                           has provided student representation on new initiatives.

                                           While the Council meets four times per year, the
                                           Graduate Studies Office engages with student
                                           members between meetings to request support for
                                           campus activities and for assistance with dissemination
                                           of information to the postgraduate community.

Postgraduate Feedback Council in session

30 – Maynooth University
Winners of the 3minute thesis competition 2019

                                                 The Three Minute Thesis (3MT®) is an academic
                                                 competition developed by The University of
                                                 Queensland (UQ), Australia for research students.
                                                 This engaging, fast-moving format called the
                                                 '3 minute thesis competition' is open to all PhD
                                                 students, MA, MLitt and MSc students. Each
                                                 competitor has 3 minutes and 1 static slide to
Postgraduate Awards                              present their thesis. The competition is judged by
In recognition of the important contribution     the Dean of Graduate Studies and 2 academic
of individual students and research              guest judges. Prizes are awarded for 1st, 2nd and
supervisors to the postgraduate community        3rd place winners.
of Maynooth University, a Postgraduate
Awards programme is run annually.                Winners of the Annual Postgraduate Awards
                                                 and Dean of Graduate Studies 2019
Now in its third year, there are three award
categories open to current postgraduate
students including the Community Impact
Award, the Research Impact Award and the
Postgraduate Teaching Award. An additional
Doctoral Supervision Award (for academic
staff) annually recognizes excellence in
research supervision.

                                                                     Postgraduate Programmes – 31
Can artificial intelligence
              reduce anxiety in
              the workplace?

      Dr Souleiman Hasan and Dr Jon Gruda of the             So what does this mean exactly? Well, whenever
      School of Business are exploring how tweets            we write to others about what we are currently
      can identify personality characteristics and           doing, what we are thinking about, what or whom
      anxiety levels in the workplace.                       we have talked to, we generate and leave behind
                                                             clues about our feelings at the time.
      Anxiety levels, particularly at work, can often
      be overwhelming. It is widely known that               For example, when texting friends over the phone,
      the experience of high anxiety at work can             many people do not use proper punctuation,
      lead to several negative personal as well as           such as a full stop at the end of every sentence.
      organisational outcomes, including burnout, sick       However, whenever we're angry or want to
      days, absenteeism and high turnover.                   express that something is wrong, we begin to use
                                                             full stops at the end of sentences, as if to say "pay
      However, the onset of anxiety is often not evident     attention, I'm using proper punctuation! Something
      to the person experiencing it. If we are not able to   is wrong!"
      identify the onset of our own anxiety, it makes it
      impossible for us to assess anxiety and the cause      Although this marks a very small change, and the
      of that anxiety accurately. In addition, if asked to   content of the message does not change at all,
      report our anxiety levels after an important event     the person they are chatting to immediately knows
      (such as an important client presentation), we         that something is wrong.
      sometimes forget how anxious we were before.
                                                             As researchers, we can look back at such texts
      Again, this makes it immensely difficult to            and make certain guesses about the texter's
      establish a baseline for anxiety over time.            feelings at that particular time. Over time, the
      Finally, some people are just more anxious than        accumulation of such clues can be used to identify
      others, and we need to consider these individual       participants' personality and characteristics.
      differences as well.
                                                             An ideal place to look for such clues is Twitter. It
      All of these reasons make it difficult to assess       has over 330 million monthly active users, who
      anxiety simply by asking others. In our most           produce on average 6,000 tweets per second
      recent research, we took on this challenge             or 500 million tweets per day. Tweeting is quick,
      and developed a machine-learning tool to               short, and mostly captures what is going on at any
      automatically detect the onset of anxiety levels       particular moment.
      through text.

32 – Maynooth University
Dr Souleiman Hasan and Dr Jon Gruda, School of Business

The question then becomes how we can get a                 Secondly, the resulting labelled tweets are used
machine to score anxiety within text, so the process       to learn a software model that can replicate how
can be automated. The answer can be found in the           humans rated the tweets. Finally, the learned
artificial intelligence domain of machine learning.        model is run on new tweets and anxiety scores are
                                                           predicted.
First, a set of tweets which are related to the
workplace have been distributed to a set of human          This research used publicly accessible tweets to
raters who use a scale developed within the                demonstrate the concept as they allow us to measure
psychometrics to measure anxiety.                          anxiety levels in a non-invasive, naturally-occurring
                                                           setting, and also give us more insight in the changes
                                                           of anxiety in individuals over time.

          The experience of high anxiety
          at work can lead to several
          negative personal as well as
          organisational outcomes

                                                                                           Postgraduate Programmes – 33
An Ghaeilge
                san Ollscoil

Tá pobal bríomhar Gaeilge                                An Cumann Gaelach
                                                         Spreagann Cuallacht Cholm Cille úsáid na Gaeilge ar
anseo in Ollscoil Mhá Nuad.                              an gcampas trí imeachtaí agus trí fheachtais éagsúla.
                                                         Lean an Chuallacht ar na meáin shóisialta:
                                                           @Cuallacht
Cuirimid ócáidí ar siúl ar an gcampas go rialta            @CuallachtMaNuad
do chainteoirí Gaeilge agus do dhaoine a bhfuil spéis
                                                           Cuallachtnag
acu sa teanga. Bíonn an-tóir ag mic léinn agus ag
baill foirne ar ár ranganna Gaeilge.
                                                         Seomra na Gaeilge, Foirgneamh na nEalaíon
Tá Cuallacht Cholm Cille, Cumann Gaelach
na hOllscoile, ar cheann de na cumainn is mó agus is     Spás sóisialta do chainteoirí Gaeilge.
rathúla ar an gcampas.
                                                         Scéim Chónaithe
                                                         Cuirtear seomraí in árasáin ar an gcampas thuaidh ar
Oifig na Gaeilge
                                                         fáil dóibh siúd a bhfuil spéis acu an Ghaeilge a úsáid
Tacaíonn Oifig na Gaeilge le húsáid na Gaeilge i
                                                         agus a chur chun cinn ar an gcampas.
measc fhoireann agus mhic léinn. Má tá spéis agat
sa Ghaeilge, bí linn agus tapaigh na deiseanna atá ar
                                                         Ranganna Gaeilge (ILASP)
fáil anseo oifig.nagaeilge@mu.ie
                                                         Cuirtear ranganna Gaeilge, ag leibhéil éagsúla,
                                                         ar fáil do mhic léinn (mic léinn idirnáisiúnta san
Lean Oifig na Gaeilge ar na meáin shóisialta le teacht
                                                         áireamh). Bíonn an deis ag rannpháirtithe scrúdú
ar an nuacht agus ar na hócáidí is déanaí:
                                                         Gaeilge TEG (Teastas Eorpach na Gaeilge) a
  @OnaGaeilgeMU                                          dhéanamh agus cáilíocht phroifisiúnta a fháil, rud
  @oifignagaeilgemu                                      a chuireann le deiseanna fostaíochta san earnáil
                                                         phoiblí, in earnáil an oideachais agus eile. Tuilleadh
Oifigeach na Gaeilge Aontas                              eolais ó teanga@mu.ie
na Mac Léinn (AML)
Cuireann Oifigeach na Gaeilge AML an Ghaeilge             Coiste na Gaeilge
chun cinn i measc mhic léinn na hOllscoile               Oibríonn an coiste ar mhaithe le cur chun cinn
gaeilge@nuimsu.com                                       na Gaeilge in obair laethúil na hOllscoile.

34 – Maynooth University
Irish in the
                University

There is a vibrant Irish                                Irish Language Society
                                                        Cuallacht Cholm Cille promotes the use of Irish
language community here                                 through various events and campaigns. Follow

in Maynooth University.                                 them on social media:
                                                          @Cuallacht
                                                          @CuallachtMaNuad
We hold regular events on campus for Irish                Cuallachtnag
language speakers and for those with an interest in
the Irish language. Our Irish language classes are      Irish Language Room, Arts Building
very popular amongst students and staff. Cuallacht      A social space for Irish language speakers.
Cholm Cille, the University's Irish language society,
is one of the largest and most successful societies
                                                        Irish Language Residency Scheme
on campus.
                                                        Rooms in apartments on the north campus are
                                                        available to those who wish to speak and promote
The Irish Language Office                               Irish on campus.
The Irish Language Office supports the use of the
Irish language among staff and students. If you         Irish Language Classes (ILASP)
have an interest in Irish, join us and make the most    Irish language classes, at various levels, are
of the opportunities available here.                    available to students (including international
oifig.nagaeilge@mu.ie                                   students). Participants have the option of taking
                                                        a TEG (Teastas Eorpach na Gaeilge) examination
Follow the Irish Language Office on social media        and getting a recognised qualification in the
for the latest news and events:                         Irish language, which enhances graduates'
   @OnaGaeilgeMU                                        employability in the public sector, in education
                                                        and in many other areas. Email teanga@mu.ie for
   @oifignagaeilgemu
                                                        further information.

SU Irish Language Officer
                                                        Irish Language Committee
The Students' Union Irish Language Officer
                                                        The committee works to promote the use of Irish
promotes Irish among the student body.
                                                        in the day-to-day affairs of the University.
gaeilge@nuimsu.com

                                                                              Postgraduate Programmes – 35
Campus Facilities

Maynooth University has a reputation
for excellence in teaching and learning
and support for students to challenge
themselves, with access to an academic
staff which is second to none.

Investment
Maynooth University offers a large, historic
campus ideal for postgraduate studies. In recent
years, Maynooth has invested in an impressive
capital building project, including a new state-of-
the-art Library building, student accommodation,
a bespoke Education building and an award-
winning enterprise and technology hub.

                                                      Lárionad na Gaeilge:
                                                      Taighde, Teagasc agus
                                                      Tástáil (Centre for Irish
                                                      Language)

                                                      The Centre for Irish Language at Maynooth University
                                                      provides quality language teaching and training. The
                                                      Centre's work has developed to include expertise in
                                                      language testing, training of professional translators
36 – Maynooth University                              and training of teachers of Irish and adult learners.
Career Development
Centre

The Career Development Centre is available
to help you at every stage throughout
your studies, providing a student-focused,
professional informative service and careers
education, information, advice and guidance;
a drop-in Help desk; help with career
planning, feedback on CV preparation and
help with job applications.

Library                                                The Writing Centre
A key resource for postgraduate students, the          The Writing Centre offers free, friendly,
Library offers a wealth of support, services and       non-judgmental writing help to
information. Our dedicated team of librarians          postgraduate students, regardless of
supports students and researchers in finding           course, degree, or level.
and using information as part of their studies.
Further information can be found here http://nuim.     Students can make an appointment to
libguides.com/support_training                         meet with a Writing Centre tutor to discuss
                                                       their work or their writing processes.
Services include book borrowing, laptop and            Appointments are available on Monday,
kindle lending, a dedicated Postgraduate Study         Tuesday, Thursday or Friday @ 10.00 hrs,
Room, bookable Group Study Rooms and a                 11.00 hrs, 12.15 hrs & 13.00 hrs.
range of study spaces equipped with power,
and Wi-Fi facilities.                                  Appointments last a maximum of 45
                                                       minutes and can be booked by emailing
Library resources include print and electronic         writingcentre@mu.ie. The Writing
formats, with over 470,000 printed publications        Centre also supports the University's
and online access to the full text of 107,615 e        interdisciplinary doctoral writing group,
Journals and 860,000 eBooks.                           run by doctoral researchers, for doctoral
                                                       researchers.
The Library also holds a unique collection of rare
books, pamphlets, manuscripts and archives
dating back to the 15th century that is available in
both the John Paul II and Russell libraries.

                                                                                    Postgraduate Programmes – 37
Getting
                                 to Maynooth

              Located in the heart of
              Ireland's only university town,
              we are just 25 kilometres from
              the city of Dublin.                                                                                                                                                                     DUBLIN

              Surrounded by the rich
                                                                                                                                                                   30 minutes
              heritage and beauty of                                                                                                                        by car/train from Dublin.

              Kildare, the university town
              has all you could need and all
              within walking distance.                                                                                                                                       40 minutes by bus

  Cycling is a popular way of
  commuting to the University
COMMUTING
TO MAYNOOTH
                                                                                                                                               1,800                                                                                                                                                                     Maynooth University Undergraduate Handbook 2020

                                                                                                                                               Approximately 1,800 parking
                                          If moving to Maynooth is not an option
             Irish Rail:                  for you, then commuting might be.                                                                    spaces on campus with specially-
             The Sligo train line passes through Maynooth to
                                                                                                                                               designated car-pooling spaces
             Dublin via Collooney, Ballymote, Boyle, Carrick-

   30
                                                                                                                DIRECT BUS LINKS TO THE CAMPUS                                                                                                                                     A range of bus operators organise daily and weekly coach services

             on-Shannon, Dromod, Longford, Edgeworthstown,                                                      Maynooth is served by two Dublin Bus routes, the 66 and the 67.
                                                                                                                They depart from Merrion Square in Dublin's city centre and run
                                                                                                                                                                                                                                                                                   to the campus – timed to fit in with lectures. The map below
                                                                                                                                                                                                                                                                                   indicates the locations which have direct transport links to and from

             Mullingar, Enfield and Kilcock.                                                                    frequent services to Maynooth.                                                                                                                                     the campus. See the Transport Guide booklet for more details.

   minutes by car or
   train from Dublin
         Traveling to Maynooth:

   40    Maynooth is served by two Dublin Bus routes, the
                                                                                                                                                                                                               an
                                                                                                                               go

                                                                                                                                                                                                                                                              km bla han
                                                                                                                                                                                                            av
                                                                                                                           Sli

                                                                                                                                               y

                                                                                                                                                                                                                                                                                                                    Dundalk
                                                                                                                                                                                                          C

                                                                                                                                                                                                                                                                           y
                                                                                                                                             ne

                                                                                                                                                                                                                                                                          g
                                                                                                                                                                                                                                                                 ac ne
                                                                                                                                                                                                                                                                as ona
                                                                                                                                                                                                                     y

                                                                                                                                                                                                                                                                                          Ardee
                                                                                                                                         oo

                                                                                                                                                                                                                    ve

                                                                                                                                                                                                                                                                       ss

         66 and the 67. Bus Eireann services also link to
                                                                                                                irr

                                                                                                                                      oll

                                                                                                                                                                                                                 La

                                                                                                                                                                                                                                                                    ro
                                                                                                                                                                                                                                                                    M

                                                                                                                                                                                                                                                                                                               Monasterboice
                                                                                                                                                                                                                                                                  tle
                                                                                                                B

                                                                                                                                                                                                                            ia
                                                                                                                                    C

                                                                                                                                                       e

                                                                                                                                                                                                                                                                                          Collon
                                                                                                                                                                                                                                                           s
                                                                                                                                                                                                                          gin
                                                                                                                                                    ot

                                                                                                                                                                                                                                                                                                                                                                                                                           )
                                                                                                                                                                                                                                                          w

                                                                                                                                                                                                                                                                                                                                                                                                                       t re
                                                                                                                                                   m

                                                                                                                                                                                                                                                              C
                                                                                                                                                                                                                      Vir

                                                                                                                                                                                                                                                                                                                                                                                                                   en

                                                                                                                                                                                                                                                                                                         Drogheda
                                                                                                                                                lly

                                                                                                                                                                                                                                                rd

                                                                                                                                                                                                                                                                    ric
                                                                                                                          ac

                                                                                                                                                                                                                                                                                          Slane
                                                                                                                                                                                       on

                                                                                                                                                                                                                                                                                                                                                                                                                C
                                                                                                                                               Ba

                                                                                                                                                                                                                                              ka

                                                                                                                                                                                                                                                                ar
                                                                                                                      rm

                                                                                                                                                                                                                                 lls
                                                                                                                                                                                  nn

                                                                                                                                                                                                                                                                                                                                                                                                             g

         Maynooth,  and range of bus operators organise
                                                                                                                                                                                                                                           an

                                                                                                                                                                                                                                                                C
                                                                                                                                                                                                                               Ke

                                                                                                                                                                                                                                                                                                                                                                                                          in
                                                                                                                    co

                                                                                                                                                                                                                                                                                                   Duleek
                                                                                                                                                                                 ha

                                                                                                                                                                                                                                         rT

   minutes by bus
                                                                                                                                                                                                                                                                                                                                                                                                      pp
                                                                                                                                                           le

                                                                                                                                                                                                                                                                                                                                                                                      )
                                                                                                                Kil

                                                                                                                                                                                                                                                                                                                                                                                  en
                                                                                                                                                                             -S

                                                                                                                                                                                                                                                                                                                                                                e)
                                                                                                                                    e

                                                                                                                                                         oy

                                                                                                                                                                                                                                       ve

                                                                                                                                                                                                                                                                                                                                                                                                  ho
                                                                                                                                  or

                                                                                                                                                                                                                                                                                                                                                            nc

                                                                                                                                                                                                                                                                                                                                                                               re
                                                                                                                                                                            on
                                                                                                                                                       B

                                                                                                                                                                                                                                     Sil

                                                                                                                                                                                                                                                                                                                                                                                               (S
                                                                                                                               am

                                                                                                                                                                                                                                                                                               Kilmoon Cross
                                                                                                                                                                                                                                                                                                                                                                            G
                                                                                                                                                                                                                                                                                                                                                         ra
                                                                                                                                                                        k-

                                                                                                                                                                                                                                                              ss

                                                                                                                                                                                                                                                                                                                                                                                                                n
                                                                                                                                                                                                                                               an

                                                                                                                                                                                                                                                                                                                                                                                            n
                                                                                                                                                                                                                                                                                                                                                                       ell
                                                                                                                                                                                                                                                                                                                                                     nt

                                                                                                                                                                                                                                                                                                                                                                                                           ow
                                                                                                                             ll

                                                                                                                                                                      ric

   from Dublin
                                                                                                                                                                                                                                                           ro

                                                                                                                                                                                                                                                                                                                                                                                       ow
                                                                                                                          Tu

                                                                                                                                                                                                                                            av

                                                                                                                                                                                                                                                                                                                                                 lE
                                                                                                                                                                                                                                                                                                                                    se

                                                                                                                                                                                                                                                                                                                                                                   nw
                                                                                                                                                                                                                                                          C

         daily and weekly coach services to the campus.
                                                                                                                                             an

                                                                                                                                                                   ar

                                                                                                                                                                                                                                                                                                                                                                                                       st
                                                                                                                                                                                                                                           N

                                                                                                                                                                                                                                                                                                                                                                                    st
                                                                                                                                                                                                                                                                                                                                ou

                                                                                                                                                                                                                                                                                                                                               te

                                                                                                                                                                                                                                                                                               Ashbourne
                                                                                                                                                                C

                                                                                                                                                                                                                                                       w

                                                                                                                                                                                                                                                                                                                                                                ar

                                                                                                                                                                                                                                                                                                                                                                                                    rd
                                                                                                                                          gg

                                                                                                                                                                                                                                                                                                                                                                                 rd
                                                                                                                                                                                                                                                                                                                                           (In
                                                                                                                                                                                                                                                     lo
                                                                                                                                                                                  od

                                                                                                                                                                                                                                                                  ss

                                                                                                                                                                                                                                                                                                                               H

                                                                                                                                                                                                                                                                                                                                                            (B

                                                                                                                                                                                                                                                                                                                                                                                                ha
                                                                                                                                      be

                                                                                                                                                                                                                                                                                                                                                                             ha
                                                                                                                                                                                                                                                   ar

                                                                                                                                                                                                                                                                ro

                                                                                                                                                                                                                                                                                                                             n
                                                                                                                                                                                m

                                                                                                                                                                                                                                                                                                                                         lip

                                                                                                                                                                                                                                                                                                                                                        ar

                                                                                                                                                                                                                                                                                                                                                                                           nc
                                                                                                                                    Kil

                                                                                                                                                                                                                                                 G

                                                                                                                                                                                                                                                                                                                                                                         nc
                                                                                                                                                                                                                                                                                                                           to
                                                                                                                                                                                                                                                              C
                                                                                                                                                                             ro
                                                                                                                                                      ss

                                                                                                                                                                                                                                                                           lin

                                                                                                                                                                                                                                                                                               Ratoath
                                                                                                                                                                                                                                                                                                                                                    ng
                                                                                                                                                                                                                                                                                                                                      ix
                                                                                                                                                                                                                                                                                                                        ar

                                                                                                                                                                                                                                                                                                                                                                                        la
                                                                                                                                                                                                                                                                                                                                                                      la
                                                                                                                                                                            D

                                                                                                                                                                                                                                                            s

                                                                                                                                                                                                                                                                                                                                    Le
                                                                                                                                                   pa

                                                                                                                                                                                                                                                                          gh
                                                                                                                                                                                            rd

                                                                                                                                                                                                                                                                                                                                                 O
                                                                                                                                                                                                                                                                                                                       C

                                                                                                                                                                                                                                                                                                                                                                                      B
                                                                                                                                                                                                                                                                                                                                                                   B
                                                                                                                                                                                                                                                          os
                                                                                                                                                                                                                n

                                                                                                                                                                                                                                 y
                                                                                                                                                                                                            ow
                                                                                                                                                                                           fo
                                                                                                                                                lls

                                                                                                                                                                                                                                                                     au
                                                                                                                                                                                                                                                        R
                                                                                                                                                                                                                               bo
                                                                                                                                                                                       ng
                                                                                                                                               re

                                                                                                                                                                                                                                                                   sh
                                                                                                                                                                                                          st

                                                                                                                                                                                                                            th
                                                                                                                                                               ge
                                                                                                                                              r

                                                                                                                                                                                      Lo

                                                                                                                                                                                                          th

                                                                                                                                                                                                                                                                               e
                                                                                                                                           Ty

                                                                                                                                                                                                                                                                                                                        M3 Parkway
                                                                                                                                                                                                                                                                un
                                                                                                                                                                                                                           A

                                                                                                                                                                                                                                                                            yn
                                                                                                                                                                                                      or
                                                                                                                                                            r id

                                                                                                                                                                                                                                                               D

                                                                                                                                                                                                                                                                          bo
                                                                                                                                                                                                     w

                                                                                                                                                                                                                                                                                                                                                                                         ay
                                                                                                                                                          tb

                                                                                                                                                                                                                                                                                                                        Dunboyne
                                                                                                                                                                                                 ge

                                                                                                                                                                                                                                    im

                                                                                                                                                                                                                                                    l

                                                                                                                                                                                                                                                                       un
                                                                                                                                                                                                                                                 hil
                                                                                                                                                       or

                                                                                                                                                                                                                                                                                                                                                                                       w
                                                                                                                                                                                                                                 Tr
                                                                                                                                                                                                Ed
                                                                                                                                                                            s

                                                                                                                                                                                                                                                                                                                                                                                   rk
                                                                                                                                                                                                                                                er

                                                                                                                                                                                                                                                                     D
                                                                                                                                                    hf

                                                                                                                                                                        as

                                                                                                                                                                                                                                                                                                                                                                                                                                                                   lly
                                                                                                                                                                                                                 r

                                                                                                                                                                                                                                                                                                                        Hansfield
                                                                                                                                                                                                                                                                                                                                                                               Pa
                                                                                                                                                                                                               ga

                                                                                                                                                                                                                                            m
                                                                                                                                                   oc

                                                                                                                                                                      np

                                                                                                                                                                                                                                                                                                                                                                                                                                                                  no
                                                                                                                                                                                                                                            m

                                                                                                                                                                                                                                                                                                                                                                                                             ge
                                                                                                                                                                                                            in
                                                                                                                                                R

                                                                                                                                                                                                                                                                                                                                                                                                                              ra
                                                                                                                                                                                                                                                                                                                                                            k

                                                                                                                                                                                                                                                                                                                                                                            d
                                                                                                                                                                   ow

                                                                                                                                                                                                                                                                                                                                                                                                                                                           on
                                                                                                                                                                                                                                         Su

                                                                                                                                                                                                                                                                                                                                                        oc
                                                                                                                                                                                                          ull

                                                                                                                                                                                                                                                                                                                                                                        oa

                                                                                                                                                                                                                                                                                                                                                                                                          id

                                                                                                                                                                                                                                                                                                                                                                                                                                             s
                                                                                                                                                                                                                                                                                                                                                                                                                          nd
                                                                                                                                                                                                                                                                                                                                          e

                                                                                                                                                                                                                                                                                                                                                                                                                                         nd
                                                                                                                                                                                       d

                                                                                                                                                                                                                                                                                                                                                                                                                                                         C
                                                                                                                                                               illt

                                                                                                                                                                                                       M

                                                                                                                                                                                                                                                                                                                                                    kn

                                                                                                                                                                                                                                                                                                                                                                                                       br
                                                                                                                                                                                                                                                                                                                                                                                       n
                                                                                                                                                                                                                                                                                                                             illa

                                                                                                                                                                                                                                                                                                                                                                      R
                                                                                                                                                                                                                                                                                                                                      in
                                                                                                                                                                                  ga

                                                                                                                                                                                                                                                                                                                                                                                                                      co
                                                                                                                                                                                                                                                                                                                                                                                  ow

                                                                                                                                                                                                                                                                                                                                                                                                                                    kla

                                                                                                                                                                                                                                                                                                                                                                                                                                                    lin
                                                                                                                                                            M

                                                                                                                                                                                                                                                                                                                                                                                                  om
                                                                                                                                                                                                                                                                                                                                    lm
                                                                                                                                                                                                                                                                                                                lip

                                                                                                                                                                                                                                                                                                                                                tle

                                                                                                                                                                                                                                                                                                                                                                 an
                                                                                                                                                                                                                                                                                                                         ns
                                                                                                                                                                                ne

                                                                                                                                                                                                                                                                                                                                                                                                                   m
                                                                                                                                                                                                                      ld

                                                                                                                                                                                                                                                                                                                                                                               ht

                                                                                                                                                                                                                                                                                                                                                                                                                                               ub
                                                                                                                                                                                                                                                                                                                                oo
                                                                                                                                                                                                                                                                                                               ix

                                                                                                                                                                                                                                                                                                                                                                                                                                oc
                                                                                                                                                                                                                                                                                                                                              as

                                                                                                                                                                                                                                                                                                                                                             av

                                                                                                                                                                                                                                                                                                                                                                                                                ru
                                                                                                                                                                                                                                                                                                                                                                                               ro
                                                                                                                                                                                                                    fie

                                                                                                                                                                                                                                                                                                                        lo
                                                                                                                                                                            Kin

                                                                                                                                                                                                                                                                                                                                                                           As
                                                                                                                                                                                                                                                                                                            Le

                                                                                                                                                                                                                                                                                                                                                                                                                                             D
                                                                                                                                                                                                                                                                                                                       C

                                                                                                                                                                                                                                                                                                                               C

                                                                                                                                                                                                                                                                                                                                           C

                                                                                                                                                                                                                                                                                                                                                          N

                                                                                                                                                                                                                                                                                                                                                                                                             D

                                                                                                                                                                                                                                                                                                                                                                                                                              D
                                                                                                                                                                                                                                                                                                                                                                                            B
                                                                                                                                                                                                                 En
                                                                                                                                                                                                rd
                                                                                                                                                                                            na

                                                                                                                                                                                                                               ck

                                                                                                                                                                                                                                                                                                                                                                                                                                                    Luas Green
                                                                                                                                                                                           lo

                                                                                                                                                                                                                            co
                                                                                                                                                                                       C

                                                                                                                                                                                                                                                                                                                                                                                                    O'Connell Street                                & Red lines
                                                                                                                                                                                                                          Kil

                                                                                                                                                                                                                                                                                   MAYNOOTH
                                                                                                                                         s
                                                                                                                                      ca

                                                                                                                                                            an

                                                                                                                                                                        y
                                                                                                                          an

                                                                                                                                    Lu

                                                                                                                                                                        rr

                                                                                                                                                                                                                                                                                   UNIVERSITY
                                                                                                                                                          ry

                                                                                                                                                                      de
                                                                                                                      ge

                                                                                                                                             de
                                                                                                                                nt

                                                                                                                                                       yb

                                                                                                                                                                   en
                                                                                                                    ain

                                                                                                                               ou

                                                                                                                                         ho

                                                                                                                                                    all

                                                                                                                                                                                                                                                                                                                                      ge

                                                                                                                                                                                                                                                                                                                                                          n

                                                                                                                                                                                                                                                                                                                                                                             ey

                                                                                                                                                                                                                                                                                                                                                                                                 od

                                                                                                                                                                                                                                                                                                                                                                                                                                          lin
                                                                                                                                                               Ed
                                                                                                                           M
                                                                                                                D

                                                                                                                                         R

                                                                                                                                                   B

                                                                                                                                                                                                                                                                                                                                                      ca

                                                                                                                                                                                                                                                                                                                                                                          ll
                                                                                                                                                                                                                                                                                                                                    rid

                                                                                                                                                                                                                                                                                                                                                                                                                                     ub
                                                                                                                                                                                                                                                                                                                                                                                              liz
                                                                                                                                                                                                                                                                                                                                                                       Va
                                                                                                                                                                                                                                                                                                                                                  Lu

                                                                                                                                                                                                                                                                                                                                                                                          pe
                                                                                                                                                                                                                                                                                                                                elb

                                                                                                                                                                                                                                                                                                                                                                                                                                   D
                                                                                                                                                                                                                                                                                                                                                                    y

                                                                                                                                                                                                                                                                                                                                                                                      ha
                                                                                                                                                                                                                                                                                                                                                                 fe
                                                                                                                                                                                                                                                                                                                              C

                                                                                                                                                                                                                                                                                                                                                             Lif

                                                                                                                                                                                                                                                                                                                                                                                   C
                                                                                                                                                         y

                                                                                                                                                                                                          h

                                                                                                                                                                                                                     us

                                                                                                                                                                                                                                ck
                                                                                                                                                                   ry

                                                                                                                                                                                  rn

                                                                                                                                                                                            d
                                                                                                                                                       rr

                                                                                                                                                                                                       ub
                                                                                                                                                                                           oo

                                                                                                                                                                                                                 ro

                                                                                                                                                                                                                            co
                                                                                                                                                                bu

                                                                                                                                                                             tu
                                                                                                                                                    de

                                                                                                                                                                                                     lD

                                                                                                                                                                                                                pe
                                                                                                                                                                                        w
                                                                                                                                                                            rin

                                                                                                                                                                                                                           Kil
                                                                                                                                                              ar
                                                                                                                                                  en

                                                                                                                                                                                       en

                                                                                                                                                                                                 oil

                                                                                                                                                                                                            os
                                                                                                                                                            C

                                                                                                                                                                        er

                                                                                                                                                                                                                                                                                                                                                                                                                                              Fo ad or

                                                                                                                                                                                                                                                                                                                                                                                                                                                              d
                                                                                                                                               Ed

                                                                                                                                                                                  All

                                                                                                                                                                                                C
                                                                                                                                                                       D

                                                                                                                                                                                                                                                                                                                                                                                                                                                           oa
                                                                                                                                                                                                          Pr

                                                                                                                                                                                                                                                                                                                                                                                                                                                   R ang

                                                                                                                                                                                                                                                                                                                                                                                                                                                         ss
                                                                                                                                                                                                                                                                                                                                                                                                                                                        lR
                                                                                                                                                                                                                                                                                                                                                                                                                                                      N

                                                                                                                                                                                                                                                                                                                                                                                                                                                     ro

                                                                                                                                                                                                                                                                                   Kilcock
                                                                                                                                                                                                                                                                                                                                                                                                                                                    hil
                                                                                                                                                                                                                                                                                                                                                                                                                                                     o

                                                                                                                                                                                                                                                                                                                                                                                                                                                   C
                                                                                                                                                                                                                                                                                                                                                                                                                                                 nt

                                                                                                                                                                                                                                                                                                                                                                                                                                                 s
                                                                                                                                                                                                                                                                                                                                                                                                                                              nd

                                                                                                                                                                                                                                                                   Clane                             Clane
                                                                                                                                                                                                                                                                                                                                                                                                                                           la
                                                                                                                                                                                                                                                                                                                                                                                                                                        ew
                                                                                                                                               ue

                                                                                                                                                                                                                                                                                                                                                                                                                                     N

                                                                                                                                                                                                                                                                                                                                                                                                                                      d
                                                                                                                                           og

                                                                                                                                                                                                                us

                                                                                                                                                                                                                                                                                                                                                                                                                                   ar
                                                                                                                                                         an

                                                                                                                                                                                                                           ey
                                                                                                                                                                                      d

                                                                                                                                                                                                                                                                Sallins                              Sallins
                                                                                                                                                                                                 s
                                                                                                                                                                       e

                                                                                                                                                                                                                                                                                                                                                                                                                               elg
                                                                                                                                                                                  oo

                                                                                                                                                                                                               ro
                                                                                                                                         ull

                                                                                                                                                                                                eld
                                                                                                                                                                      or

                                                                                                                                                                                                                         off
                                                                                                                                                      ng

                                                                                                                                                                                                            pe

                                                                                                                                                                                                                                                                                                                                                                                                                            d
                                                                                                                                                                                  w
                                                                                                                                                                   m

                                                                                                                                                                                                                                                                                                                                                                                                                            B
                                                                                                                                      nb

                                                                                                                                                                                                                                                                                                                                                                                                                             t
                                                                                                                                                    ha

                                                                                                                                                                                                                      hc
                                                                                                                                                                                            w

                                                                                                                                                                                                                                                                                                                                                                                                                          gh

                                                                                                                                                                                                                                                                                                                                                                                                                         oa
                                                                                                                                                                             en
                                                                                                                                                                lly

                                                                                                                                                                                                          os
                                                                                                                                                                                           ag
                                                                                                                                    lo

                                                                                                                                                  at

                                                                                                                                                                                                                    at

                                                                                                                                                                                                                                                                                                                                                                                                                      lla

                                                                                                                                                                                                                                                                                                                                                                                                                       R
                                                                                                                                                                            All
                                                                                                                                                            Lu

                                                                                                                                                                                                                                                                    Naas                             Naas
                                                                                                                                                                                                      Pr
                                                                                                                                  C

                                                                                                                                                                                       D
                                                                                                                                                R

                                                                                                                                                                                                                 R

                                                                                                                                                                                                                                                                                                                                                                                                                    e
                                                                                                                                                                                                                                                                                                                                                                                                                  Ta

                                                                                                                                                                                                                                                                                                                                                                                                                 us

                                                                                                                                                                                                                                                                                                                                                                                                               ue
                                                                                                                                                                                                                                                                                                                                                                                                              ho
                                                                                                                                                                                                                                                                                                                                                                                                            ow

                                                                                                                                                                                                                                                                                                                                                                                                            og

                                                                                                                                                                                                                                                                                     Carlow        Carlow
                                                                                                                                                                                                                                                                                                                                                                                                          Fir
                                                                                                                                                                                                                                                                                                                                                  ll

                                                                                                                                                                                                                                                                                                                                                                                                        ple

                                                                                                                                                                                                                                                                                                                                                                                                       am
                                                                                                                                                                                                                                                                                                                                               Tu
                                                                                                                                                   h

                                                                                                                                                              e

                                                                                                                                                                            n

                                                                                                                                                                                       e

                                                                                                                                                                                                 us

                                                                                                                                                                                                               ey

               38 – Maynooth University
                                                                                                                                                                                                                                                                                                                                                                                                     dy

                                                                                                                                                                                                                                                                                                                                                                                                     m
                                                                                                                                                           gu

                                                                                                                                                                                    gu
                                                                                                                                                                        w
                                                                                                                                                ub

                                                                                                                                                                                                                                                                                   ws
                                                                                                                                                                                                                                                                                                                                                                                                    nh
                                                                                                                                                                                                           off
                                                                                                                                                                                                ro
                                                                                                                                                                      to

                                                                                                                                                                                                                                                                                                                                                                                                  Te
                                                                                                                                                                                                                                                                                                                                                                                                 clo
                                                                                                                                                         ea

                                                                                                                                                                                  ea
                                                                                                                                             lD

                                                                                                                                                                                                                                                                                                                                                                                                 ar
                                                                                                                                                                                            pe
                                                                                                                                                                   ts

                                                                                                                                                                                                          hc

                                                                                                                                                                                                                                                                                   Kilkenny        Kilkenny
                                                                                                                                                       yt

                                                                                                                                                                                m

                                                                                                                                                                                                                                                                                                                                                                                             un

                                                                                                                                                                                                                                                                                                                                                                                              hf
                                                                                                                                                                   er
                                                                                                                                          oil

                                                                                                                                                                                         os

                                                                                                                                                                                                                                                                                                                                                                                            hy
                                                                                                                                                                                                      at
                                                                                                                                                    all

                                                                                                                                                                            Kil

                                                                                                                                                                                                                                                                                                                                                                                           at
                                                                                                                                                              ob

                                                                                                                                                                                                                                                                                                                                                                                           B
                                                                                                                                                                                       Pr

                                                                                                                                                                                                                                                                                                                                                                                           e
                                                                                                                                                                                                     R
                                                                                                                                         C

                                                                                                                                                                                                                                                                                                                                                                                         rt

                                                                                                                                                                                                                                                           Newbridge
                                                                                                                                                                                                                                                                                                                                                                                         R
                                                                                                                                                   B

                                                                                                                                                                                                                                                                                                                                                                                        ov
                                                                                                                                                                                                                                                                                                                                                                                      co
                                                                                                                                                            R

                                                                                                                                                                                                                                                                                                                                                                                     gr
                                                                                                                                                                                                                                                                                                                                                                                  nis

                                                                                                                                                                                                                                                                                                                                                                                um
                                                                                                                                                                                                                                                                                                                                                                                  ut
                                                                                                                                                                                                                                                                                                                                                                                  s
                                                                                                                                                                                                                                                                                                                                                rd

                                                                                                                                                                                                                                                                                                                                                                               En

                                                                                                                                                                                                                                                                                                                                                                                w

                                                                                                                                                                                                                                                                                                                                                                                N

                                                                                                                                                                                                                                                                Kildare            Kilcullen
                                                                                                                                                                                                                                                                                                                                                                             dr
                                                                                                                                                                                                                                                                                                                                              fo

                                                                                                                                                                                                                                                                                                                                                                            rd
                                                                                                                                                                                                                                                                                                                                           er

                                                                                                                                                                                                                                                                                                                                                                          un
                                                                                                                                                                                                                                                                                                                                                                         fo
                                                                                                                                                                                                                                                                                                                                       at

TRAIN SERVICES
                                                                                                                                                                                                                                                                                                                                                                        D
                                                                                                                                                                                                                                                                                                                                                                     ex
                                                                                                                                                                                                                                                                                                                                      W

                                                                                                                                                                                                                                                       Monasterevin                Ballytore
                                                                                                                                                                                                                                                                                                                                                                    uir

                                                                                                                                                                                                                                                                                                                                                                   W
                                                                                                                                                           ey

                                                                                                                                                                                                                                                                                                                                                                 -S
                                                                                                                                                                                                                 y
                                                                                                                                                        ck

                                                                                                                                                                                                               or

                                                                                                                                                                                                                                                                                                                                                              on
                                                                                                                                                      Jo

                                                                                                                                                                                                            ss
                                                                                                                               s

Maynooth lies on the Western Commuter Line, which serves the                                                                                                                                                                                            Portarlington              Kilmead
                                                                                                                            w

                                                                        > Approximately 1,800 parking spaces
                                                                                                                                                                                  e

                                                                                                                                                                                                                                                                                                                                                  k-
                                                                                                                                                                                                          -O
                                                                                                                                                                              or

                                                                                                                                                                                                                                                                                                                                                           el
                                                                                                                                                    d

                                                                                                                                                                                                                     th
                                                                                                                          ry

                                                                                                                                                                                                                                                                                                                                               ric
                                                                                                                                                  an

                                                                                                                                                                            m

                                                                                                                                                                                                                                                                                                                                                                                                                        ws Weekend Service
                                                                                                                                                                                                                                                                                                                                                        nm
                                                                                                                                                                                                      -in

                                                                                                                                                                                                                    ra
                                                                                                                                                                                       ea
                                                                                                                      ra

                                                                                                                                                             s

                                                                                                                                                                                                                                                                                                                                           ar
                                                                                                                                                                        ple
                                                                                                                                    l

                                                                                                                                                                                                                 nt
                                                                                                                                  he

                                                                                                                                                           le

                                                                                                                                                                                                    ris
                                                                                                                     pe

                                                                                                                                              se

                                                                                                                                                                                       cr

                                                                                                                                                                                                                                                       Mountmellick                Athy
four Dublin city centre stations: Pearse Street Station, Tara Street,
                                                                                                                                                                                                                                                                                                                                                     lo
                                                                                                                                                                                                                                                                                                                                          C
                                                                                                                                                         ur

                                                                                                                                                                                                               ou
                                                                                                                                                                      m
                                                                                                                               as

                                                                                                                                                                                    os
                                                                                                                                             or

                                                                                                                                                                                                or

                                                                                                                                                                                                                                                                                                                                                   C
                                                                                                                Tip

                                                                          on campus with specially-designated
                                                                                                                                                       Th

                                                                                                                                                                   Te

                                                                                                                                                                                                            M
                                                                                                                           C

                                                                                                                                          H

                                                                                                                                                                                  R

                                                                                                                                                                                                B

                                                                                                                                                                                                                                                                                                                                                                                                                          MAP NOT TO SCALE
                                                                                                                                                                                                                                                                                                                                                 s
                                                                                                                                                                                                                                                                                                                                               w

                                                                                                                                                                                                                                                           Portlaoise
Connolly Station and Docklands. It also serves twelve other suburban
stations: Drumcondra, Broombridge, Ashtown, Navan Road Parkway,