Message from the Office - gppsd.ab.ca
Page content transcription
If your browser does not render page correctly, please read the page content below
OCTOBER 2020

GRANDE PRAIRIE COMPOSITE HIGH SCHOOL
CONTACT US: 11202 - 104 ST. GRANDE PRAIRIE, AB T8V 2Z1
PHONE: 780-532-7721 FAX: 780-532-6036 EMAIL: GPCOMP@GPPSD.AB.CA
WEBSITE: WWW.GPPSD.AB.CA/SCHOOL/GPCOMPOSITE

 Message from the Office Important Dates
Fall is officially here! It is wonderful to walk in Muskoseepi park Monday, October 12 - Thanksgiving (school closed)
and marvel in all of the beautiful fall colours the park has to offer Friday, October 23 - PL Day (no school for students)
us. We hope everyone has an opportunity to enjoy our beautiful
 Wednesday, November 11 - Remembrance Day (school closed)
Fall weather. We all know what is coming next. BRRRRRRR.
 Monday, November 16 - Parent Teacher Interviews 4:00pm-8:00pm
School Fees Tuesday, November 17 - Parent Teacher Interviews 4:00pm-8:00pm
We will be emailing your student's Statement of Accounts in the Friday, November 20 - PL Day (no school for students)
next few days. You will note that the statements may include
 Friday, December 4 - Day in Lieu (school closed)
Library books which were not returned last year. If they are in
your home please make sure they get back to the school. If the Friday, December 11 - PL Day (no school for students)
books are in fact lost, we will require reimbursement for the lost December 19 - January 3 - Christmas Break (school closed)
item. If you are experiencing financial difficulty please contact the Monday, January 4 - Classes resume
school and we can make the appropriate arrangements with you
 Wednesday, January 20 - Last day of Semester 1 Classes
for payment of the account. We are accepting payment through
PowerSchool, we also accept, Debit, Credit Cards and Cheques at January 21 - 28 - Gr. 9 Midterms & Gr. 10-12 Final Exams
the school office. Please notify the office if you would like to add Friday, January 29 - PL Day (no school for students)
a 2020-2021 Yearbook to your account. You can also add it Monday, February 1 - Semester 2 begins
yourself in PowerSchool in School Fees.
 Monday, February 15 - Family Day (school closed)
Registration Update Forms Friday, February 26 - PL Day (no school for students)
Registration Update Forms have been issued for your student (s)
 March 4 & 5 - Teacher's Convention (no school for students)
in SchoolEngage through the parent portal in PowerSchool. It is
 Friday, March 19 - Day in Lieu (school closed)
important that these are completed annually. If you do not know
your PowerSchool login information or have forgotten your Friday, March 26 - PL Day (no school for students)
password please call the school. DO NOT SET-UP A NEW Friday, April 2 - Good Friday (school closed)
ACCOUNT as you already have one assigned to you. Please make April 5 - 9 - Spring Break (school closed)
sure you make any changes ie: Phone, Email, Address,
 Monday, April 12 - Classes resume
Emergency contacts, Medical Conditions etc. The FOIP form is
also included in the Registration Update form. Friday, April 23 - PL Day (no school for students)
 Monday, April 26 - Parent Teacher Interviews 4:00pm-8:00pm
Cafeteria
Our Cafeteria no longer accepts any cash. Cafeteria cards may be Tuesday, April 27 - Parent Teacher Interviews 4:00pm-8:00pm
purchased at the office in increments of $5, $10, $15 and $20.00. Friday, May 7 - PL Day (no school for students)
The Cafeteria still accepts Debit, and Credit Card Transactions. Monday, May 24 - Victoria Day (school closed)

2019-2020 Yearbooks Friday, June 4 - PL Day (no school for students)
Yearbooks will be available to be picked up on October 8th and Thursday, June 17 - Last day of Semester 2 Classes
9th at lunch in the office across from the Library on the Westside June 18 - 25 - Final exams/Diploma exams
of the Building. They will only be available to students who
 June 25 - Last day for students except those writing Diploma exams
prepaid for them last school year. If you have not already
purchased one for the 2019-2020 school year, you cannot June 26 - Diploma Exams
purchase one now. Graduated students can pick up their pre-
paid yearbooks starting on October 7th between the hours of
12:30pm and 3:00pm, at the office on the Westside of the
Building (Front Office).

 GPCHS OCTOBER 2020 LIKE OUR FACEBOOK PAGE TODAY AND FOLLOW ALL THE COMP NEWS! PAGE 01
Meet the Administrators
 Mr. Dennis Vobeyda
 Principal
 I have been an administrator with the division for 16 years, and I have been the proud
 principal of the Grande Prairie Composite High School for the past 5. I look forward to
 working with you to accomplish your goals. Please feel free to contact me if you have any
 questions or concerns. Let's have a great year!

 Mr. Adam Fragomeni
 Vice Principal
 I have been the Vice Principal at the Composite High School for the past 5 years. This year I
 am privileged to work with the Grade 9 sections 901-904 and Grade 10 cohorts. I am
 extremely proud to serve the school as the IB Programme Director and as as Athletic Director.

 Mr. Garth Paquette
 Vice Principal
 I am currently in my 16th year at the Composite High School and 8th year as a Vice
 Principal. This year I will be working with Grade 9 sections 905-908, as well as the Grade
 11 students. My other responsibilities in the school include marks submissions and
 diploma exam coordination. At home, my wife and I have been married for 13 years and
 we have 3 wonderful children.

 Mr. Justin Rushton
 Vice Principal
 I have been a member of the Grande Prairie Composite administration team since 2015.
 Currently, I am the grade 12 vice principal and work with students with inclusive education
 needs and the grade 9 students in section 909 and 910. I enjoy sports and spending time
 outdoors. I am a proud father of five wonderful children and there is a dog that lives at my
 house.

GPCHS OCTOBER 2020 LIKE OUR FACEBOOK PAGE TODAY AND FOLLOW ALL THE COMP NEWS! PAGE 02
Meet the Office Staff
 Mrs. Debbie Hairworonsky
 Business Manager
 I am happy to say I am in my ninth year at the Composite High School. I am also an Alumni
 of the Composite. (I am not going to say what year that happened in). I can help you with
 most of your inquiries and handle all of the Financial dealings for the school. If you have
 any questions regarding your students account, I am the person to call.

 Mrs. Tara Doyle
 Admin. Assistant - Main Office
 I moved to Grande Prairie from BC a couple of years ago with my husband and 2 teenage
 daughters. I am going into my 3rd year at the Composite High School. I love working at the
 Comp and helping our students and parents on a daily basis. If you are having
 PowerSchool account problems, I'm here to help you! I can also help you with fee payments
 and any general inquiries you may have.

 Mrs. Leslie Nasalski
 Admin. Assistant/Receptionist Front Office
 I am most likely the one at the other end of the phone when you call the school as I am
 switchboard. I'm the proud Mom of three lovely girls, and own a farm property in Webster
 with my husband of 31 years. We have four horses, one donkey and four very large dogs. I
 love animals! I've been fortunate to be working at the Composite for 12 years and love
 seeing and interacting with the students everyday!

 Mrs. Nicole Pike
 Admin. Assistant - Part Time
 I am an original Grande Prairie girl and alumni of the Composite High School! As a part time
 Admin Assistant, my time is split between the Front Office, Main Office, Student Services
 and the Library. I am going into my 3rd year at the Comp and I love interacting with the
 students, parents and staff!

GPCHS OCTOBER 2020 LIKE OUR FACEBOOK PAGE TODAY AND FOLLOW ALL THE COMP NEWS! PAGE 03
Meet the Student Services Team
 Mrs. Tanya Ayre
 Learning Support Teacher
 Hi! I'm Mrs. Ayre. This year I am excited to be back in our building and working with Grade
 10 & 12 Learning Support students, as well as Grade 10-12 K&E students. My role as a
 Learning Support Teacher is to be an advocate for those students I work with. My goal is to
 help foster academic success through working with students, teachers, school supports
 and parents. Stop by and see me if you have any questions about your accommodations. I
 am here and happy to help! 

 Ms. Mary Ellen Skinner
 Learning Support Teacher
 I'm Ms. Skinner. I am your grade 9 & 11 Learning Support teacher for the 2020-2021
 school year. As your Learning Support teacher, my job is to work with you, your teachers,
 and your parents to help ensure that the necessary tools and supports are in place to help
 you achieve academic and personal success. If you have questions or concerns about
 your individual learning needs, please feel free to come by my office for a visit, which is
 located in the Student Services area. I wish you all a fabulous school year 

 Mr. Travis Duncan
 Academic & Mental Health Counselor (Last names A - L)
 Primarily my role is to help students achieve success in schools. That may include helping
 them academically by placing them in the appropriate class to meet their post-secondary or
 after high school pursuits. I also help them with the mental health challenges that pop up
 periodically over the course of 4 years. Whether that is managing stress, improving coping
 strategies or helping them better understand how to incorporate self-care, the ultimate goal
 is to help them find success even though that may look different for every student.

 Mrs. Tracey Thiemann
 Academic & Mental Health Counselor (Last names M - Z)
 My name is Tracey Thiemann. I am a school counsellor offering personal counselling as
 well as academic advising to the students of the Comp. I offer support to students as
 issues arise, connecting students and families with community supports that may be
 needed. I assist students in selecting courses, building plans to graduation and
 transitioning to post-secondary or careers after the completion of Grade 12.

 Mrs. Amsi Caceres
 Admin Assistant - Student Services
 I've been in Grande Prairie since '92 but I'm originally from Guatemala. Spanish is my first
 language and we didn't know English when we came to Canada, so I understand the
 hardships students and families face when coming to Canada. I am a Comp Alumni and I
 love being back as part of the Student Services team! I mostly work behind the scenes as
 the bulk of my role has to do with marks and updating student files. I am here to help with
 the digital form process, with verification letters, or to book your appointments with Mr.
 Chrenek, Mr. Duncan, or Mrs. Thiemann. I can also help students sign up for myPass
 where they can check their current credits, Diploma exam marks, or order transcripts. I will
 always do my best to answer any questions you may have. Estoy aquí para ayudarte como
 pueda!

GPCHS OCTOBER 2020 LIKE OUR FACEBOOK PAGE TODAY AND FOLLOW ALL THE COMP NEWS! PAGE 04
Mr. Evan Chrenek
 Off Campus Coordinator/Coach
 My name is Evan Chrenek and I work as the Off Campus Coordinator for the Composite High
 School. My role consists of working with students to achieve their goals as it relates to
 graduation and careers choices. Through the Work Experience program, students can gain
 valuable credits towards their goal of 100 or more credits. In the past as many as 20% of
 students have relied on Work Experience to enhance their graduation plans.
 Students gain 1 credit for every 25 hours they work and can sign up at Student Services in the school. A second
 role I have is to work with potential businesses who would chose to hire an Apprentice from the school. Through
 the Registered Apprenticeship Program (RAP), students can gain 5 credits for every 125 hours while earning
 valuable hours towards gaining their Journeyman status in a registered trade in Alberta. For a list of potential
 trades we offer visit www.tradesecrets.ca While working in this program, I work closely with our certified
 teachers, Mr. Stewart in the Automotive shop and Mrs. Wyton and Mrs. McLeod in the Cosmetology labs, all of
 which are also certified in their trade. It is a major advantage to students to have certified journeyman
 tradespersons who are also teachers. Lastly I work closely with the Grande Prairie Regional College to place
 students in the Dual Credit Program. This allows students to start their College/University studies while they are
 in High School. I wish to share with everyone a warm welcome back to school and hope to find all safe during
 these interesting times.

 Ms. Veronica Bouvier
 Indigenous Liaison Support Worker
 My name is Veronica Bouvier the Indigenous Liaison Support Worker for the Grande
 Prairie Composite High School. For the past month, I have been introducing myself to your
 child(ren) on a one to one basis to ensure they know who I am and what my role is as their
 Indigenous Worker. It is nice to see the many returning Students and those completing
Transition Support: their grade twelve year. I am proud to be a part your child's education.
 Grade 9 can be a challenging year as students are now entering the high school level. This can be
 intimidating to some students. I offer a safe pace for students to talk and access supports if they are struggling
 (which is completely natural). I would like to make your child's new school environment, safe, comfortable, and
 healthy.
Monitoring Attendance and Academics:
 To identify student's requiring supports with academic's or personally. I will monitor attendance and discuss
 with you and your child as to how I can assist you either with school or community resources. It is also
 important to identify and acknowledge Indigenous Students who are excelling!
Liaison Role:
 Between students, families, school staff and community partners I am here to help student's obtain resources
 needed for school successes.
Supporting Indigenous Students with Graduation Planning:
 There are resources at the school level to assist. Please inquire.
 Review career planning, post-secondary planning, and scholarship/sponsorship applications.
Indigenous Cultural Support and Programming:
 Providing cultural supports, information and organizing activities as required for student/families or staff.
Relationship Building:
 My role is to assist and help build positive relationships with Indigenous Students and their Families.
If you have any questions or concerns, please contact myself or the School Administration.
Hiy Hiy, Mushi Cho, Thank you, for trusting me and your continued support working with you and your child(ren).

GPCHS OCTOBER 2020 LIKE OUR FACEBOOK PAGE TODAY AND FOLLOW ALL THE COMP NEWS! PAGE 05
WORK EXPERIENCE/RAP
 We are now booking appointments for any
 Work Experience/RAP related questions. Come
 see us at Student Services to book your
 appointments with Mr. Chrenek or give us a call
 at 780-532-7721 ext 1230.

 Attention Grads!
 Grad Interviews are well underway for Grade 12 students meeting all
 graduation requirements.
 During the Grad Interview students have an opportunity to check
 credits and ask any questions they may have about post-secondary
 school or pathways to future careers.
 Grad gown measurements are also taken.
 Please come down to Student Services and
 book your appointment today!

 Q: What do I need to earn a High School Diploma?
 Alberta High School Diploma Requirements:
 English 30-1 or 30-2; and
 Social Studies 30-1 or 30-2; and
 10 additional 30 level credits
 Mathematics 20-1 or 20-2 or 20-3; and
 Science 20 or 24 or Biology 20 or Chemistry 20 or Physics 20; and
 Physical Education 10; and
 Career and LifeManagement (CALM) 20
A Student must earn a minimum of 100 credits to graduate from high school with an Alberta High
School Diploma.Some workplaces or post-secondary institutions may require additional credits and/or
specific courses. Talk to your school counsellor for more information about diploma requirements.

GPCHS OCTOBER 2020 LIKE OUR FACEBOOK PAGE TODAY AND FOLLOW ALL THE COMP NEWS! PAGE 06
Informational Websites
Q: Why sign up for myPass?
A: It is an Alberta Education self-service website where students can access the following information
anytime, anywhere!

 Q: How do I sign up for myPass?
 A: Easy! Visit Student Services to register your personal email
 address. You do not need to book an appointment.

Q: What is ApplyAlberta?
A: applyalberta is an online application and transcript transfer system that anyone can use to apply to
undergraduate programs at one or more of Alberta's post-secondary institutions

GPCHS OCTOBER 2020 LIKE OUR FACEBOOK PAGE TODAY AND FOLLOW ALL THE COMP NEWS! PAGE 07
Assessment corner
 Welcome to the first install of Assessment Corner for 2020-2021. This segment is to help inform our
 school community on aspects of assessment that students encounter in high school. In assessment
 we have three general strands: diagnostic, formative and summative.
 Diagnostic Assessment
 Is the type of assessment that involves identifying pre-knowledge, skills and/or abilities at the start of
 a course/unit and/or topic. Examples would be grade 9 Math MIPI test and in English Language Arts
 the Ontario Comprehension Assessment
 Formative Assessment
 Is the type of assessment that is an ongoing process providing feedback for students on how they're
 doing and how they may improve their learning. This can take the format of informal discussions or
 more formal feedback on written or performance tasks.
 Summative Assessment
 Is the type of assessment that is an evaluation of individual student achievement in relation to
 curricular outcome(s) of the Program of Studies. Examples would be exams, written responses and
 for high school students grade 12 Diploma exams.

 For further information on assessment in Alberta please visit
 https://www.learnalberta.ca/content/mychildslearning/

 International
 Baccalaureate
 Submitted by
 Mr. Smith

 IB mission statement
 The International Baccalaureate aims to develop inquiring, knowledgeable and caring young people
who help to create a better and more peaceful world through intercultural understanding and respect.
 To this end the organization works with schools, governments and international organizations to
develop challenging programmes of international education and rigorous assessment.
 These programmes encourage students across the world to become active, compassionate and lifelong
learners who understand that other people, with their differences, can also be right.

 Septembers IB Theme
 What is Rigorous Learning?

 In education, rigor is commonly applied to lessons that encourage students to question their
assumptions and think deeply, rather than to lessons that merely demand memorization and
information recall.
 Rigorous learning experiences should be sufficiently and appropriately challenging for individual
students or groups of students, not simply difficult. (http://edglossary.org)

 GPCHS OCTOBER 2020 LIKE OUR FACEBOOK PAGE TODAY AND FOLLOW ALL THE COMP NEWS! PAGE 08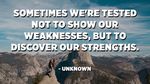 ENGLISH DEPT.
Letter from Chibaland Mr. Chiba

 It has been a long time since I've written this column. The world has changed in ways we are
still grappling with. After six months away, it is strange being back in the classroom. I am an old
dog. While I think I can still learn a new trick or two in terms of teaching from home, it is good to
see my students once again. I am putting my trust in the government that it is safe to open
schools again, and that our leaders will take timely and decisive action should the situation in
schools worsen. We are certainly doing as much as we can to try and protect everyone as we do
our part in trying to overcome the devastation of Covid-19. It is gratifying to be so valued by the
government, as they acknowledge the role teachers play in helping our economy function. We
saw how much hardship was caused when schools were closed in March. The pandemic has
made it clear that education is not an expense or a drain on society, but rather a key component
that allows people to go to their jobs secure in the knowledge their children are not only cared
for, but also provided with the tools to succeed in an uncertain future.
 What I really wanted to write about is something that appears in the news all the time, a word
that has accumulated a number of negative connotations, a word that (at least in the context of
my classroom) can be a positive thing. The word is 'bias.'
 Please keep in mind that this is only one person's opinion, and only in the context of the English
Language Arts classroom at the HIGH SCHOOL level. In other classrooms, I fully support the
efforts of teachers and students to overcome and eliminate bias.
 I think it's fair to say that almost all human beings have some sort of bias towards or against
most things.
I think it's also fair to say that, when these biases can be harmful or hurtful, they must be
overcome. At the same time, some biases can be positive. For example, I have a bias against dirt.
I hate it. I can't help it. I know not everyone shares this feeling, and I don't expect others to
maintain my standards. However, this bias is a positive one in most situations (especially in a
pandemic) as it is far better to be clean than it is to be dirty.
 In my classes, I try to encourage students to be aware of their own biases, without being
blinded by them. Authors have their own biases, and we need to explore them in order to better
understand their work. In some cases, authorial bias can completely undercut an otherwise
powerful message. I love to teach Shakespeare's Merchant of Venice, but before I could use it I
had to be able answer critics who argue that the play is antisemitic. I can put forth strong
arguments that the play is not antisemitic, though it does have antisemitic characters. We talk
about this as a class. If there is a student who is not convinced by my arguments, then I will work
with that student on a different play.
 One area I am struggling with is when the words or actions of an author outside of their work
threaten to overshadow the power of the work itself. There is one novel we have used in the
school for many years, and it has proven successful with students who tend to not like English
class. Two years ago, the author was involved in some controversy around #MeToo, and we had
to decide as a school whether or not we would continue with the novel.

 GPCHS OCTOBER 2020 LIKE OUR FACEBOOK PAGE TODAY AND FOLLOW ALL THE COMP NEWS! PAGE 09
ENGLISH DEPT.
Letter from Chibaland Cont'd

 It is an incredibly successful text, especially with groups who are under-represented in the
literature we study. At the same time, what message are we sending when we force students to
read something by a person who may be someone who does not deserve the honor of being read
in our classrooms?
 Ultimately, English class is about using literature to help us navigate the challenges of our own
lives. The existence of bias is a key part of life, and we have to address it. As long as teachers are
not indoctrinating students, and are transparent about the biases that are present in texts, in
discussion, in the teaching, then bias can be a powerful force for learning. To be biased is not to
be flawed, but to be alive.

Free Books!

As much as I love the U.S.A, Canada will always be first in my heart. One small way Canada has an
edge over the U.S. is our copyright laws. My (limited) understanding is that works enter the
public domain (open to use by everyone in the country) much earlier in Canada than the U.S.
 Project Gutenberg is a website offering works in the public domain for free (legally!) over the
internet. Canada has its own version, with works that are no longer under copyright here that are
still protected in the U.S. These works are offered in a number of formats, and can be installed on
your favorite e-reader. http://gutenberg.ca/index.html

Habits for success

At every Parent - Teacher interview, parents ask me what they can do to help their child succeed
in English Language Arts. Here is part of what I tell them:

 1. Read. Every day. At least 20 minutes. Preferably fiction, and hopefully at an appropriate
 challenge level, but any reading will do in a pinch.
 2. Write. Every day. Aim for 15 minutes. It can be a blog, diary, dream journal, a collection of
 rants, free verse poetry - anything at all. I admit, I am bad for keeping to this one.
 3. Once a week, go on a reading binge. See how much you can read in one sitting. Think of it as
 training for a marathon. How far can you go in one session?
 4. This one is not possible for most people, given their incredibly busy schedules. But if you can
 read aloud in a small group regularly, even if one person handles the actual reading, you find
 yourself with a ritual that brings that group together. Even better, record it on your phone. If
 students see and hear their parents reading, it will make a huge impression on them.
 5. Read critics. Book reviews online are a good place to start. These can help you think about
 things you've read in a new way, even if you don't agree.

 GPCHS OCTOBER 2020 LIKE OUR FACEBOOK PAGE TODAY AND FOLLOW ALL THE COMP NEWS! PAGE 10
Reminder:

 To avoid fines, return all

 textbooks, library materials, and

 technology borrowed in the

 2019-2020 school year.

 Hi! I'm Mrs. Gadacz-Gould (Ga-DAZ - Gould),
 Your Library Technician.

 VISIT: I'm here to help you find the resources you
 need and to help you succeed!
HTTPS://SITES.GOOGLE.COM/GPPSD.AB.CA/
 I enjoy helping others, solving problems,
 GPCHSLIBRARY
 and learning new things.

 GPCHS OCTOBER 2020 LIKE OUR FACEBOOK PAGE TODAY AND FOLLOW ALL THE COMP NEWS! PAGE 11
FILM STUDIES
 Mr. Whipple
 Welcome back everyone! Film Studies is well underway in Grades 9-12. Hopefully, you've all had a
 chance to watch a thing or two over the summer – some brave film fans actually went to see a
 movie in a theatre. Most of us, though, are watching shows from home, and that seems to be the
 trend for the immediate future. Where do you watch your movies online? Although specialized
 services like Disney+ and Apple TV Plus are gaining ground, Netflix still controls most of the
 market, with YouTube close behind. With so much media screaming for our attention, a course like
 film studies can help us determine what types of film are worth our time and money. Let's all watch
 wisely, people!

 Mrs. Letourneau's ISC Class
 On Orange Shirt Day (Sept. 30) Mrs. Letourneau's class created their own
 talking sticks. They are an essential part of the Sharing Circle.

 The Sharing Circle
Sharing circles are an essential part of the oral tradition of Aboriginal communities. The Traditional
Native Feather Wand or Talking Stick is used in these circles when meetings take place and when
decisions must be made. We learn information about our culture through our Elders, families, friends,
and other community members who share stories about what their lives were like, why we do things
certain ways and to seek the wisdom of their experiences. A Talking Stick is a are very special tool that
gives us the courage to speak the truth and the power to speak from the heart. It is a symbol of respect
for the thought, stories, and individual histories of each member participating in a circle. When a person
is holding the stick in a sharing circle, they speak from the heart without interruption. Other people in
the circle respectfully listen to the speaker and take in their message. Everyone in the circle gets a
chance to hold the Talking Stick and share their thoughts and feelings. If the receiver chooses not to
speak, he or she respectfully hands it to the next person until the item has been passed to everyone
participating.

 GPCHS OCTOBER 2020 LIKE OUR FACEBOOK PAGE TODAY AND FOLLOW ALL THE COMP NEWS! PAGE 12
GPCHS
 Physical Education Dept.
 Physical Education is off and running (no pun intended)!
 We are trying to continue to run a quality program while being safe during the pandemic; we
 are going outside, sanitizing equipment and playing small sided games.

 Students need to come prepared to go outside every day and in all kinds of weather
 conditions.

 Please check to make sure that your child has completed and handed in their Field Trip Form
 (it is intended to get permission from parents for the occasional time that we may use the
 trails in the park rather than stay on school grounds).

Mr. Sandboe Mrs. Dechant Mrs. Martens Mr. Trydal Mr. Telfer

 GPCHS OCTOBER 2020 LIKE OUR FACEBOOK PAGE TODAY AND FOLLOW ALL THE COMP NEWS! PAGE 13
GRANDE PRAIRIE CENTRE FOR
 NEWCOMERS

 In Need Of Food?

 If you need food, please contact The Salvation Army Food Bank, we are here to help!
 Please give us a call at 780-532-3720 or you can email contact@salvationarmygp.ca
 The office is open from 8am -12:00pm & 1:00pm-4:30pm!

 Food Bank Hours
 Monday 9am – 11:45am &1:30pm – 4:15pm
 Tuesday 9am – 11:45am &1:30pm – 4:15pm
 Wednesday 9am – 11:45am &1:30pm – 4:15pm
 Thursday 9am – 11:45am &1:30pm – 4:15pm
 Friday 9am – 11:45am &1:00pm – 4:15pm
 Closed on weekends & Statutory Holidays

 When you visit the food bank you will need:
 • ID for each member of your household. Alberta Health Care Cards are a good ID for your children).
 • Proof of your CURRENT address (such as a rent receipt, utility bill etc.).
 • Latest statement of income (such as a latest bank statement, current cheque stub from work etc. or most recent tax assessment.

 How often may I use the food bank?
 If you qualify for food – you are able to access the food bank once every 30/31 Days days (1 Month) for a food hamper. In addition you can
 drop in during food bank hours to access bread/bakery items and 'near date' canned food (up to 5 items per day) on the racks in the foyer
 area.
 Snack packs for school age children, diapers and hygiene packs, socks etc. may also be accessed apart from a food hamper, provided you
 qualify and if we have the items in stock.
Interested in being a Rotary Exchange Student? Students can
visit www.youthexchangeinfogp.com for further details.
Information nights will be help on October 7 & 8,and applications
are due October 18.
Stay at Home Guide
When do I keep my child at home?

It's confusing. When should I keep my child home?
The new public health measures for COVID-19 mean students and staff who are showing signs of illness, must
stay home from school. To simplify the 'should I keep my child home' and 'how long does my child need to stay
home' process, we've created a visual guide to help you understand how our schools are making decisions
around managing student illness.
 My child is sick. How long do they need to stay home for?
 Core COVID-19 Symptoms Other Symptoms
 • Fever (above 38 C or 100.4 F) • Chills
 • Cough (new cough or worsening chronic cough) • Painful Swallowing
 • Shortness of breath or difficulty breathing (new or • Stuffy Nose
 worsening) • Headache
 • Runny Nose • Muscle or joint aches
 • Sore throat • Feeling unwell, fatigue or severe exhaustion
 • Gastrointestinal symptoms (nausea, vomiting,
 This is my child. Now what? diarrhea, or unexplained loss of appetite)
 • Loss of sense of smell or taste
If your child has one of the core COVID-19 symptoms, they • Conjunctivitis (pink eye)
must do the following before returning to school:
 1. Isolate for a minimum 10 days (or longer if they still
 have symptoms) OR
 This is my child. Now what?
 2. Receive a negative COVID test result and no longer
 1. A COVID-19 test is recommended, but not required.
 have symptoms.
 The sick person must stay home and minimize
 contact with others until symptoms resolve.
 How do I get my child tested? 2. Once symptom free they can return to school.

If your child has one or more of the 'core' symptoms we
 What if my child has a pre-existing medical condition
strongly encourage booking them a COVID-19 test. This
 with similar symptoms?
can speed up the return to school process, as the turn-
around times for testing are generally faster than the A student who has allergies or other pre-existing medical
required 10-day isolation period. conditions that cause similar symptoms must get at least
Book a testing appointment online with AHS assessment one negative COVID-19 test result before returning to
tool or call Health Link 811. school.
https://myhealth.alberta.ca/Journey/COVID-
19/Pages/COVID-Self-Assessment.aspx These symptoms would then be their baseline health
 status. The student can attend school as long as they stay
• No official document is required for 'proof' of a negative the same.
 test result.
• In a family with more than one child, only those with
 What does it mean to stay home and self-isolate?
 symptoms are required to isolate. www.alberta.ca/isolation.aspx

Information for the creation of this document was taken from: COVID-19 in School (K-12) Settings, Symptoms and Testing.
Retrieved on September 9, 2020 from: https://www.alberta.ca/covid-19-testing-in-alberta.aspx Adapted from Prairie Rose School Division

 Learn more by visiting our website: www.gppsd.ab.ca