October 2018 - February 2019 - Embassy Theatre Skegness
If your browser does not support JavaScript, please read the page content below:
October 2018 - February 2019 - Embassy Theatre Skegness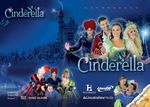 01507 613100 www.embassytheatre.co.uk Magna Vitae is a Registered Charity. Charity Number 1160156. A Partner to East Lindsey District Council. October 2018 - February 2019 page 13 Page 16 Page 26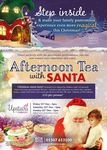 2 | Box Office 01507 613100 The East Coast's premier live entertainment venue… WELCOME As the summer season slips away, we enter my personal favourite time of year; this Autumn, in addition to a packed show programme, we are working on many exciting new projects - some you will see as you turn these pages. We aim to continually improve our service to you, for our hearing impaired customers we have recently invested in a new hearing assisted loop.
These can be reserved for use at the Box Office. (Page 10) Due to popular demand we have added in the feature of a dance floor for your enjoyment into many of our shows (page 30); we have some great party nights coming up this year and many are now booking for 2019 too. See you on the dancefloor! Designs are leaping into life for our newest development. A sumptuous new Bar/Lounge - Upstairs at The Embassy - to further enhance your experience as our customers. (Pages 11 and 21). Who better to open this new VIP space at Christmas than the man himself, as Santa joins us for Afternoon Tea on the run up to his big day! (Page 20).
Perfectly timed for families of little ones attending matinee or evening performances of The Godmother of all Pantomimes - Cinderella (Pages 18 and 19). Look out for our beautiful glass slipper display in the foyer, take a picture and join us on Facebook - Magna Vitae Productions, where you can meet your 2018 cast; post your picture and show your support by adding our lovely Facebook frame to your profile too (as modelled). Everyone deserves to be a Princess after all! Pollyanne Trapmore-Shaw, Theatre Manager Saturday 29 September, 7.30pm Flawless are back in the UK performing even bigger and jaw-dropping routines than ever before! Stars of the smash-hit movies Street Dance 3D 1 & 2 and two-time winners of the World Dance Championships, Flawless came to the fore on TV's Britain's Got Talent.
This fantastic, high energy family show follows the journey of 10 Big Dreamers, seeking the opportunity to live their ultimate dance fantasy on board the 'Intergalactic Dream Ship'. The passengers soon realise, that with every dream comes a dark reality, ultimately turning their dreams into nightmares. Upon learning this the team must now battle their way back to reality to complete the journey home or risk their minds being forever lost and trapped in the Realm of Dreams. The message behind the show: 'Team Work Makes the Dream Work.' Tickets Premium £25.00, Stalls £22.00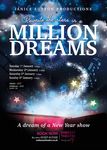 Visit www.embassytheatre.co.uk | 3 OCTOBER Pre-order interval refreshments in the Theatre bar when you buy tickets online – embassytheatre.co.uk Wednesday 3 October, 2.00pm Come and join the cast of 'Rolling Back The Years' as they take you on a roller coaster ride of music, dance and laughter through the 1950s, 60s, 70s and more. One of the biggest shows of its kind in the UK. This beautifully costumed and choreographed show features music and comedy for each decade, fabulous harmonies and over 160 dazzling costumes. This high energy show is one not to be missed! Prepare yourself for classic hits from Neil Sedaka, The Beatles, Frank Sinatra, Jersey Boys, Elvis Presley, Showaddywaddy and many more… 'Rolling Back the Years' is guaranteed to have audiences singing along.
From the producers of 'All Our Yesterdays' 'Memory Lane' and 'Memories are Made of This'… Timeless Theatre Productions pride themselves in bringing you the ultimate feel good show! Tickets £17.50 Friday 5 October, 7.30pm The legacy left by Jeff Lynne & The Electric Light Orchestra barely needs any introduction – suffice to say that between 1972 and 1986 they achieved more combined UK and US Top 40 hits than any other band on the planet!
In 2016 Jeff Lynne's ELO came back to prominence with the release of a brand new album – Alone In The Universe and a UK and World tour. Blending rock rhythms with classical influences, ELO also released many classic albums such as 'A New World Record', 'Discovery' and 'Out of the Blue', and many sell out tours which further established them as one of the most important and influential bands ever. The ELO Experience are the world's foremost tribute to The Electric Light Orchestra. With a sensational string section, a stunning light show and large screen projection to further enhance the experience.
This incredible show accurately reproduces the songs and sounds and takes you on a magical musical journey. Tickets £24.50, Child £15.00
OCTOBER If you enjoyed your visit, you can make a donation to our Charitable Trust – visit our website for details 4 | Box Office 01507 613100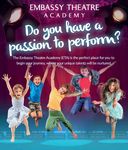 OCTOBER Give the gift of entertainment – buy an Embassy Theatre giftcard online or by phone on 01507 613100 Visit www.embassytheatre.co.uk | 5 Wednesday 10 October, 7.30pm Uncork the champagne! Dress to kill! Party like there's no tomorrow! Celebrating 20 diamante decorated years, The Ladyboys of Bangkok 'Wonder Women Tour' will take Britain's number one cabaret show to a new level. Wonder Women celebrates in style with iconic appearances including Cher, Lady Gaga, Rihanna, Diana Ross, Pink, Shirley Bassey, even Wonder Woman herself and the "practically perfect in every way" Mary Poppins! From Comic Con to the catwalk, this year's show has it all.
The show has grown in size and strength to claim the crown of the UK's favourite touring Cabaret show. Now seen by over 2 million people, this exciting theatrical experience features over 400 stunning sequined costumes in a dazzling two hour show performed by the most beautiful stunning showgirls in the world…. who just happen to be boys! Tickets £25.50, Concessions £23.50 Friday 12 October, 7.30pm Go Now! – The Music of The Moody Blues is the brainchild of drummer Gordy Marshall. Gordy toured with The Moody Blues for 25 years as a session musician. Along with Mick Wilson (lead singer of 10cc), the two musicians have brought together some of the very best singers and instrumentalists in the country to create the ultimate tribute to the greatest classic rock band of a generation.
Hit songs such as Nights in White Satin, Tuesday Afternoon, Go Now and Isn't Life Strange are beautifully recreated live, and sound as close to the initial recordings as you will ever hear. Tickets £23.00, Child £10.00 Friday 19 October, 7.30pm Join the legendary Manfreds and Georgie Fame for a fabulous evening of Rhythm and Blues nostalgia, and some of the greatest hits ever written! The Manfreds with an all-star line up of original members Paul Jones, Mike D'Abo, Tom McGuinness and Mike Hugg with Rob Townsend, Marcus Cliffe and Simon Currie will be recreating many of their greatest hits both as part of Manfred Mann and as successful individual artists.
With his much loved blend of Jazz and Rhythm & Blues, Georgie Fame has consistently worked in the highest musical circles and has become an icon of the British music scene. Featuring all their greatest hits including 5-4-3-2-1, Do Wah Diddy, The Mighty Quinn, Pretty Flamingo, Fox On The Run, Handbags & Gladrags, Yeh Yeh, Get Away, The Ballad of Bonnie and Clyde and many more! An all-star line up with the hits to match! Tickets £33.50 / £31.50 Let the Music Play Saturday 6 October, 7.30pm Hailing from Atlanta Georgia USA, William Hicks has carved out a career in his own right and is "Known for a big man with a big voice" and what better voice and presence could there be to pay tribute to and celebrate the music of the legend that is Mr Barry White.
William Hicks tours with his own live orchestra and three piece female group The Supreme Dreamgirls with the intention to bring to you an experience as close to the real man and his music as possible. Worldwide Barry White earned both platinum and gold discs with combined sales of over 100 million and his live shows remained sold out. Hear all the hits: "Can't Get Enough Of Your Love Babe", "You're The First My Last My Everything", along with "Never Never Gonna Give You Up", "Ecstasy", "Your Sweetness Is My Weakness", and "Love Theme" Tickets £25.00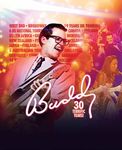 6 | Box Office 01507 613100 OCTOBER You can read more about our forthcoming shows online and also book your tickets – embassytheatre.co.uk Contact the Box Office for further details: 01507 613100. Also available to buy online. 'The perfect gift of music, laughter or drama ... you choose' GIFT CARD GIFT CARD A d u l t c l a s s e s t o o ! Classes are open to age groups of 3 years and above, allowing you the exciting opportunity to learn performing arts skills in a range of genres – whether you want to act, boost your confidence or learn to dance, we'll help you develop your skills in a professional and rewarding environment.
Enjoy workshops from industry professionals, gain ITDA qualifications and also perform on the Embassy Theatre stage! Age is no barrier – you're never too old to learn! Join the Embassy Theatre Academy today… Contact us for more details – email: eta@mvtlc.org or telephone: 07966 299657 or book online: embassytheatre.co.uk FRIDAY CLASS TIMINGS Primary ballet, tap and freestyle classes – open to all children: Friday 5.00pm to 6.00pm. Adult musical theatre classes – 7.30pm to 9.00pm SATURDAY CLASS TIMINGS - MUSICAL THEATRE Little Stars : Ages 3 to 4 - 9.15am till 10.00am. Little Stars : Ages 5 to 6 - 10.00am till 10.45am.
Shining and Dazzling Stars : Ages 7 to 9 - 10.45am till 12.15pm. Rising Stars : Ages 10 to 17 - 12.45pm till 2.45pm.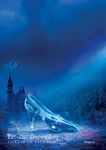 Visit www.embassytheatre.co.uk | 7 OCTOBER Magna Vitae also have a portfolio of leisure and fitness centres – visit magnavitae.org for more details… #liveagreatlife Relax Pre-order interval refreshments in the Theatre Bar or when you purchase your tickets online For your enjoyment; customers can now take drinks bought at our Theatre Bar into the auditorium for the majority of shows! Saturday 20 October, 7.30pm After his appearance on Stars In Their Eyes over 25 years ago Steve Steinman has sold over a million tickets worldwide with his productions.
Steve, the creative force behind the hugely successful Vampires Rock, returns with this epic musical concert delivering the best of the best from Meat Loaf's record breaking albums.
With a full cast of singers, dancers and musicians along with Steve Steinman's unique sense of humour and stage presence, the show will have you up on your feet and dancing in the aisles to all the greatest Meat Loaf hits – Paradise By the Dashboard Light, Anything for Love, Took the Words Right Outta My Mouth, Dead Ringer for Love and Bat Out of Hell, to name a few. Tickets £28.50, Child £15.00
8 | Box Office 01507 613100 OCTOBER Have a passion for performing – the Embassy Theatre Academy is the perfect place – visit our website for details Thursday 25 October - 12 noon, 2pm, 4pm & 6pm £5 per person per session – includes Skate Hire. Spectators £1 per person per session ROLLER DISCO Sunday 21 October, 12.00pm & 3.30pm Starring Milkshake! favourites; Bob the Builder, Little Princess, Noddy, Fireman Sam, Shimmer & Shine, Pip from Pip Ahoy!, Winnie and Wilbur, Wissper, Milkshake's very own Milkshake! Monkey and two Milkshake! presenters, this all singing, all dancing, musical masterpiece, will take audiences on a journey through the world's favourite fairy tales.
Set amongst Milkshake's magical bookcase, this brilliant live show is sure to amaze and delight! The Milkshake! cast will be singing songs and sharing stories that audience members, young and old, will know and love. Tickets £16.50, Child £15.00, Family Ticket £59.00 * The Milkshake Live show will feature 2 Milkshake! Presenters. Jen, Derek, Kemi, Amy, Olivia, David and Sita may only appear at certain venues.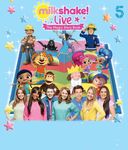 Visit www.embassytheatre.co.uk | 9 Halfway To Paradise: The Billy Fury Story Saturday 27 October, 7.30pm Fury was sex on legs, he was Elvis, James Dean, shy… and ours! An electric and emotional nostalgic journey through 29 hits, Billy's original band and Fury, live again via giant screen being re-united with his own live Furys' Tornados! Last Night Was Made For Love, Wondrous Place, 1,000 Stars, In Summer, Jealousy plus the sensational Colin Gold as Fury. "A voice blessed by heaven" – Brian Matthew "Rock 'n' Roll Heaven – A great 60s night out!" -The Stage Tickets £22.00, Child £15.00 OCTOBER Friday 26 October, 7.30pm The Elvis Years is an outstanding musical production which brings to the stage the incredible and compelling story of the 'king of rock and roll' – Elvis Presley.
With a top line-up of actor-musicians, multiple costume changes and nostalgic film footage, this glittering two-hour production charts the musical and emotional highs and lows of Elvis' amazing journey from poor truck-driving teenager from Tupelo, Mississippi through the army, Hollywood and finally the legendary Las Vegas concerts.
Tickets £22.00, Child £12.00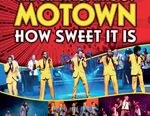 10 | Box Office 01507 613100 OCTOBER Pre-order interval refreshments in the Theatre bar when you buy tickets online – embassytheatre.co.uk Featuring Tony Giles Saxophonist Lincolnshire Brass The Festival Singers The Celtic Blaze Dancers Hosted By BBC Radio Lincolnshire's Rod Whiting Sunday 28 October, 7.30pm In a year that has seen the world gripped by the phenomenon that is the Greatest Showman, join Lincolnshire Brass as they celebrate one of the greatest shows ever conceived – The Last Night of the Proms! On their way to celebrating the Pomp and Circumstance of the Sir Henry Wood Proms, the band and their special guests will tip their hat to some of the greatest showmen in history.
Joining Lincolnshire Brass this year is their special guest, renowned saxophonist Richard Pardy. Also featuring the Festival Singers and Celtic Blaze Dancers, the stage will be full of some of Lincolnshire's most talented performers.
With music for everyone, just remember that singing along to Jerusalem, Rule Britannia and Land of Hope and Glory is compulsory. Get your flags ready and join us for The Last Night of The Proms. Tickets £18.00, Child £9.00 To further enhance your theatre visit… . we are now able to offer guests access to an hearing assisted loop. For more information please contact our Box Office on 01507 613100. Featuring Tony Giles Saxophonist Lincolnshire Brass The Festival Singers The Celtic Blaze Dancers Hosted By BBC Radio Lincolnshire's Rod Whiting
Summer Season Specials 2018 – Every Wednesday in August Visit www.embassytheatre.co.uk | 11 OCTOBER
12 | Box Office 01507 613100 NOVEMBER Friday 2 November, 7.30pm ABBA Reunion is the creation of the Director, Producer and Choreographer of the Award Winning ABBAMANIA musical. Starring the original 'Frida' from the London West End cast, ABBA Reunion gives ABBA fans the opportunity to get together and re-live the addictive ABBA phenomena that swept the airwaves and discos during the 70s and 80s. From Waterloo to Dancing Queen, all of the hits are performed with unrivalled authenticity. Superbly accurate harmony vocals, guitar and keyboards combined with stunning replica costumes and excellent authentic choreography, produce one of the most requested tribute shows in the world today.
Tickets £24.00, Child £15.00 Saturday 3 November, 7.30pm Purple Zeppelin are proud to pay tribute to the two greatest Rock Bands of all time, Deep Purple and Led Zeppelin! They will take you back to the magic, the excitement and the sheer raw energy generated by those incredible musicians. In a full on two and a half hour show complete with costume changes for each band, you'll hear more than 30 classic songs. Purple Zeppelin are four talented and versatile musicians with decades of playing between them, comprising thousands of gigs and sessions in the UK and overseas, selling out venues up and down the country.
However, this is much more than just a great band performing all the 'Greatest Hits' – it's a theatrical insight into these two giants of rock.
Come and experience the excitement of Deep Purple and Led Zeppelin in one mesmerising show! Tickets £21.50, Child £10.00 New Show for 2018! The Dreamboys, the UK's most famous girls night out, are back and hotter than ever with a brand new show and UK tour. Friday 9 November, 8.00pm
NOVEMBER Visit www.embassytheatre.co.uk | 13 The Dreamboys are without a shadow of a doubt the UK's most famous and successful show of its kind in history. Their breath taking show spectacular has been perfectly created for hen nights, birthday parties and girls nights out with all your friends.
With special guest appearances on some of the UK's biggest TV shows such as The X Factor, Britain's Got Talent, Celebrity Big Brother, Loose Women, This Morning, Geordie Shore and The Only Way Is Essex, plus massive sold out Worldwide tours, it's no wonder The Dreamboys are the only show of its kind in history to have celebrity status. If you're looking for the very best girls night out in the UK, look no further than these incredible hunks. An action packed 2 hour show from start to finish, these boys will literally have you begging for more. Gold Seats £27.50, Silver Seats £24.50, Bronze Seats £21.50 Saturday 10 November, 7.30pm The Whitney Houston Show is a critically acclaimed live concert honouring the talent, music and memory of Whitney Houston.
Featuring the breathtaking vocals of Belinda Davids, this is a beautifully crafted homage to one of the world's most revered singers.
The two-hour production will fill you with joy, nostalgia and wonderment as you are taken on a heartfelt musical journey through Houston's greatest hits including I Will Always Love You, I Wanna Dance With Somebody, How Will I Know, One Moment in Time, I Have Nothing, Run to You, Didn't We Almost Have It All, Greatest Love of All, I'm Every Woman, Queen of the Night, and more. Tickets £35.50 / £33.50 Thursday 8 November, 7pm Shakespeare Schools Foundation is proud to present the world's largest youth drama festival. Join us for an exhilarating evening, featuring a series of unique abridged Shakespeare productions by local schools.
Details of the schools performing at the Embassy Theatre can be found online: shakespeareschools.org/the-festival. Shakespeare Schools Foundation is a cultural education charity, transforming lives through the unique power of Shakespeare. Tickets £9.75 / £7.75. Group rate £6.50
14 | Box Office 01507 613100 NOVEMBER Have a passion for performing – the Embassy Theatre Academy is the perfect place – visit our website for details The Skegness Flower Club Annual Show Thursday 15 November, 2.00pm Skegness Flower Lovers presents International Floral Artist and Chelsea Multi-Gold Medalist Angela Turner. From Bournemouth, Angela has a Gold Medal in both Floristry and Floral Design. Her title being "All is Calm, All is Bright" for our Christmas Show. Angela is a six times RHS Chelsea Gold Medal Winner. Her experience makes her an amazing bridge between the amateur and professional world of flowers.
Discover the woman behind this years must see Flower Festival at Winchester Cathedral; a stunning display inspired by a medieval bible. Prepare for an amazing afternoon of wonderful flowers.
Tickets £10.00 Hosted by the 'Embassy Theatre Academy' Following the success of last year's spectacular Children in Need Variety Show, the local community are teaming up once again to transport the audience to the movies for an evening of thrills, laughter and excitement! Featuring our special guest Pudsey Bear, professional artists and our local 'stars of tomorrow', this is an event you don't want to miss! Proceeds raised from the event will be given to this worthwhile charity. So pencil this special date into your calendar and we'll see you at 2018's Children in Need Variety Show – 'A Night at the Movies'! Friday 16th November, 7.00pm Children in Need Variety Show Adults £8, Child £5, Family £23 (2 adults and 2 children).
Supported by
Visit www.embassytheatre.co.uk | 15 NOVEMBER Give the gift of entertainment – buy an Embassy Theatre giftcard online or by phone on 01507 613100 Without doubt the most explosive 60s show touring the UK. With a brand new production for 2018, six legendary names take to the stage and deliver a night never to be forgotten. Mike Pender is the voice of The Searchers. One of the greats to have come out of the Liverpool "Beat Boom". Chris Farlowe and The Thunderbirds started out in the late fifties. His hits include classics like Out Of Time, Handbags and Glad Rags, Mr Pitiful, All Or Nothing plus many more.
From 1964 Herman's Hermits chalked up over 23 top 20 singles, 10 hit albums, 3 major movies and to date have sold 75 million records worldwide. The Swinging Blue Jeans have a history that spans back to the 1960s. Over the years their hit singles have been the bedrock of the band's memorable live performances. The New Amen Corner are one of the hardest working and most highly respected acts on the sixties circuit. With multiple British sixties tours under their belt the master-revivalists enjoy an unparalleled reputation. The Fourmost had their roots steeped in the eclectic 1960s Mersey beat boom.
The band has evolved from enjoying 1960s chart hits such as Hello Little Girl, A Little Loving, I'm In Love, Baby I Need Your Lovin, Girls Girls Girls. This is the must see 60s show for 2018. Step back in time to when pop music was at its very best. Saturday 17 November, 7.30pm Tickets £28.00, Child £13.00 www.magnavitae.org • Horncastle Swimming Pool • Meridian Leisure Centre • Skegness Swimming Pool • Station Sports Centre
16 | Box Office 01507 613100 NOVEMBER Saturday 24 November, 7.30pm Get ready for an unforgettable evening celebrating a global superstar, as he puts the Boom Boom into your heart in the all new production, Fastlove – A tribute to George Michael. This is a spellbinding experience you don't want to miss. You'll be getting up (to get down) to all your favourite songs: Careless Whisper, Freedom, Faith, Father Figure, Outside, Jesus To A Child, and many more. Relive the passion, the flare, and the unique sensitivity of George Michael in this incredible concert sensation.
*Disclaimer: This show is not affiliated with or endorsed by George Michael or his estate.
Tickets £25.50 Friday 23 November, 7.30pm Award winning Fisher Stevens celebrates the life and music of Neil Diamond, one of the world's greatest ever singer songwriters in A Beautiful Noise. Fisher and his sensational band take you through five decades of Diamond's biggest hits including Brooklyn Roads, Heartlight, September Morn, Hello, Longfellow Serenade Love on the Rocks, Forever in Blue Jeans, He Ain't Heavy, Cherry Cherry Song Sung Blue, I Am … I Said, America, Holy Holy, Soolaimon, Brother Love's Traveling Salvation Show, and of course Sweet Caroline, plus many more.
With Stevens' extraordinary vocal range, relaxed sense of humour and stage presence, live band and backing singers this is the ultimate musical journey that all Diamond fans, old and new have been waiting for. Tickets Premium Seats £26.50 Standard Seats £24.50
Visit www.embassytheatre.co.uk | 17 Saturday 1 December, 7.30pm Topped with lashings of Christmas spirit, get ready to party as That'll Be The Day returns with its Brand New 2018 Christmas Show! The UK's most popular Rock 'N' Roll variety show celebrates the festive season with all your favourite Christmas classics from the 50s, 60s & 70s, plus plenty of hilarious comedy! 'The best Rock & Roll show on the road!' – Time Out Tickets £26.00 Concessions £25.00 Child £15.00 g Friday 8.30pm NOVEMBER / DECEMBER Join us for a live interview hosted by Claire Powell, photo meet and greets and much more! Gold Package £92.00 – Doors Open 6.30pm.
Meet and greet with Peter, 6×9 professionally taken and printed photo, exclusive upgraded photo frame, front rows VIP seating, live Q&A and a chance to buy exclusive memorabilia.
Silver Package £52.00 – Doors Open 7.30pm. 6×9 professionally taken and printed photo, exclusive upgraded photo frame, live Q&A and a chance to buy exclusive memorabilia. Bronze Package £27.00 – Doors Open 8.00pm. Live Q&A and a chance to buy exclusive memorabilia.
Ǎ Àǒ Ǎ Ǎ æ êëÏéï æï Ǎ Àǒ Ǎ Àǒ Ǎ Ǎ îæéæêǍǍÎð îæêǍǎÎð #æêǍǏÎð ÎïæêǍǐÎð ¿ÎÎïæêǍǑÎð ÏéïæêǍǒÎð éæêǍǓÎð Ǎ Àǒ Ǎ &%æ &%æ &%æ ÀǍ Ǎ Àǒ Ǎ Àǒ Ǎ Àǒ ìæ æ"ÓÏ îðÏ ï îðÏ ï îðÏ ï Î æÎ îæéæê&ǐÎð îæê&ǑÎð #æê&ǒÎð Îïæê&ǓÎð ¿ÎÎïæê&ǔÎð ÏéïæêǍ%Îð éæêǍ&Îð ¹ ® ư ¹ Dflflflflfl flflflfl flflflflflflflflflflfl flfl flflfl flfl flflflflflflflfl flflflfl flflflflflflfl flflflflflfl/flflflflflflflflflflflflflflflflflflflflflflflflflflflflflflflflflflflflflfl flflflflflflflflflflflflflflflflflflflflflflflflflflflflflflflflflflflflflflflflflflflflflflflfl flflflflflflflflflflflflflflflflflflflflflflflflflflflflflflflflflflflflflflflfl 0 ¸ µ ´ ³ º®»9®"´®X®» ð Î ï $ æ æ € Î " ȯ Î €æïïêÏÎæéÎð &ǐÏ =ǍǓÏ ÎðÎ €Îé Ï΁ì ÏÎéçæ  æ Îï
Ï΁ì ÏÎéçæ  æ Îï M A G N A V I T A E P R O D U C T I O N S P R E S E N T ¿é΁ÀéÎð΁€ê°40*®²(400   ëÏéÎÓéæ Ïꁀꁯ43#02®4++ .0-"+* ²-..0 * ʔ ŷ Ȳ ş Ț ǔ ǧ ǧ ǔ ¨ ş è ϑ Ƨ ͆ ƒ S A N T A B O O K N O W
20 | Box Office 01507 613100
So many great shows to book in 2019 – we're keeping entertainment live... 22 | Box Office 01507 613100 JANUARY
Visit www.embassytheatre.co.uk | 23 FEBRUARY Saturday 16 February, 7.30pm Now in its 17th successive year, this stunning 100% live show combines first class music with the slickest choreography and an amazing band, to deliver truly outstanding performances for the best Motown experience you will ever have! This show will have you Dancing On The Ceiling, with songs from legendary artistes such as Lionel Richie, The Temptations, Stevie Wonder, The Four Tops, Smokey Robinson, Marvin Gaye, The Jackson Five, The Isley Brothers, Edwin Starr and many, many more.
The ultimate celebration of the sweet sound of Motown. Let's Get Ready… to Go Loco, Down in Acapulco! Tickets £26.00, Child £11.50 Be Bop A Lula Friday 22 February, 7.30pm Back with a brand new show for 2019, the West End smash hit comes to Skegness starring five giants of rock'n'roll – Eddie Cochran, Gene Vincent, Billy Fury, Buddy Holly and Roy Orbison… In 1960 American rockers Eddie and Gene flew in from the States and were joined by British heartthrob Billy Fury for the UK's very first multi-artist rock'n'roll tour. Reviewers were appalled by the on stage antics. Audiences screamed their approval.
British youth culture was born. Relive these seminal concerts in the company of incredible singers and a band tighter than a pair of your tightest drainpipe trousers. From Cochran's legendary guitar riffs, Vincent's menacingly moody stage presence, Fury's smouldering looks and soaring vocals, Orbison's perfect, lilting tones and Holly's good-time rock'n'roll anthems, Be Bop a Lula is a real doozer of a stage show. Tickets £24.00, Child £13.00 So many great shows to book in 2019 – we're keeping entertainment live...
24 | Box Office 01507 613100 Skegness Musical Theatre Company - Into The Woods Friday 1 & Saturday 2 March Jim Davidson - The People Fight Back Tour Friday 8 March COMING UP AND ON SALE SOON / FEBRUARY Saturday 23rd February, 7.30pm 2019 marks the 40 Year anniversary since the film Quadrophenia was released. Quadrophenia the album - Live - acclaimed by a Sunday Times journalist as "Mighty, moving and unstoppable," sees an 8 piece band, The Goldhawks, deliver a stunning live performance of The Who's smash hit concept album, Quadrophenia.
Released over 40 years ago, The Who's second rock opera 'Quadrophenia' was Pete Townshend's homage to a pivotal moment in British youth culture.
It served as an ode to teenage angst and counterculture rebellion. At its core, Quadrophenia, which peaked at No. 2 on the UK and USA charts, is about teenage confusion, conflict and frustration. Backed with exciting, and sometimes heart-wrenching, large-screen projection of archival footage, the emotions, tension and raw power are delivered masterfully by the fabulous, charismatic band, The Goldhawks. To send you home on an even bigger high there are a few all-time classic Who hits to close the show… Tickets £23.50 Follow us on Twitter: @ EmbassySkegness
Visit www.embassytheatre.co.uk | 25 Visit www.embassytheatre.co.uk | 25 COMING UP AND ON SALE SOON Two Pianos Rock 'N' Roll Experience Saturday 9 March The Upbeat Beatles Friday 15 March Seven Drunken Nights - The Story of the Dubliners Saturday 16 March The Bon Jovi Experience Friday 22 March Find us on Facebook: Embassy Theatre, Skegness
26 | Box Office 01507 613100 COMING UP AND ON SALE SOON The Embassy Theatre is a part of Magna Vitae – magnavitae.org 'live a great life' Bing Live Saturday 30 & Sunday 31 March Brand new live tour The King is Back - Ben Portsmouth Saturday 23 March Hormonal Housewives Saturday 6 April
Visit www.embassytheatre.co.uk | 27 COMING UP AND ON SALE SOON Visit our website for more shows – embassytheatre.co.uk 80s Mania Friday 19 April & Friday 9 August Burn the Floor Friday 3 May Brand new show to the Embassy Theatre The Illegal Eagles Saturday 20 April The Solid Silver 60s Show Sunday 21 April A Country Night in Nashville Friday 26 April Wannabe – The Spice Girls Show Saturday 27 April
28 | Box Office 01507 613100 Swan Lake Saturday 1 June COMING UP AND ON SALE SOON Follow us on Twitter: @ EmbassySkegness Al Murray Saturday 18 May The Barry Manilow Songbook Sunday 5 May Music Hall Tavern Friday 10 May
Visit www.embassytheatre.co.uk | 29 COMING UP AND ON SALE SOON Find us on Facebook: Embassy Theatre, Skegness Buddy – The Buddy Holly Story Tuesday 24 to Saturday 28 September 2019 THE WORLD'S MOST SUCCESSFUL ROCK & ROLL MUSICAL! ONE LEGEND! ONE STAGE! ONE INCREDIBLE SHOW! Now in its 30th amazing year, the sensational multi-award-winning West End show is coming/returns] to [VENUE NAME GOES HERE]. Forget feel good, Buddy – The Buddy Holly Story is FEEL GREAT! Experience the drama, passion and excitement as a cast of phenomenally talented actors and musicians tell Buddy Holly's story, from his meteoric rise to fame to his final legendary performance at The Surf Ballroom in Clear Lake, Iowa.
Featuring two terrific hours of the greatest songs ever written, including Oh Boy, That'll Be The Day, Rave On, La Bamba, Chantilly Lace, Everyday, Johnny B. Goode, Raining In My Heart, Shout and many many more, this show is just Peggy Sue-perb!
'THE AUDIENCE GO ABSOLUTELY CRAZY. IT'S THE SHOW YOU'LL NEVER FORGET' DAILY MAIL ALAN JANES PRESENTS Celebrating 30 sensational years, the multi-award winning West End show is returning to the Embassy Theatre for another sell-out run! Forget feel good, Buddy – The Buddy Holly Story is FEEL GREAT! Experience the drama, passion and excitement as a cast of phenomenally talented actors and musicians tell Buddy Holly's story, from his meteoric rise to fame to his final legendary performance at The Surf Ballroom in Clear Lake, Iowa.
Featuring two terrific hours of the greatest songs ever written, including Oh Boy, That'll Be The Day, Rave On, La Bamba, Chantilly Lace, Everyday, Johnny B.
Goode, Raining In My Heart, Shout and many many more, this show is just Peggy Sue-perb! Book early to avoid disappointment! Tickets are on sale now… Book early for Gala Night seats at 1989 prices! (Limited availability)
30 | Box Office 01507 613100 SEATING PLAN Give the gift of entertainment – buy an Embassy Theatre giftcard online or by phone on 01507 613100 Different seating plans may apply to certain events. *Note: Seats numbered W8, W99, X8, X107, Y4, Y101, Z2, Z55, ZZ1 and ZZ42 are not aisle seats. Cabaret seating will be set out at this event Dancefloor available Early bird offers available KEY
Visit www.embassytheatre.co.uk | 31 VENUE INFORMATION How to Book Online - www.embassytheatre.co.uk Select - A - Seat available. In Person - At the Ticket Office in the foyer of the Theatre.
Open Monday - Saturday 10am - 4.30pm with an extension until curtain up on show evenings. Sundays only during School holidays or when there is a Sunday performance (please check before travelling). *Please note the theatre may be closed on occasion for Staff training. By Phone - 01507 613100 By Post - The Box Office, The Embassy Theatre, Grand Parade, Skegness, Lincolnshire. PE25 2UG. All cheques should be made payable to Magna Vitae. If you would like your tickets to be posted to you please include additional payment of £1.50 or a Stamped Addressed Envelope. Terms and Conditions of Sale The Embassy Theatre operates a No Refund Policy.
• We will only refund tickets if the performance or event has been cancelled.
• A ticket cannot be refunded in adverse weather conditions if a performance or event still goes ahead. • No refund for pre - booked tickets can be made on the announcement of a subsequent special offer. • Concessions are not always available - Child's tickets apply to those who are aged 14 and under. Proof of age may be required when presenting concession tickets. • Lost tickets - ticket re-prints will only be issued on proof of ID and purchase - a fee will be applied. Please note a handling fee applies to all tickets of value regardless of payment method.
Using your personal information Personal information that you supply to us may be used in a number of ways: • To contact you in the event of a cancellation or alteration to your booking.
• To authorise a credit or debit card transaction. • To keep you informed of future events where you have indicated that you wish to receive this information. For more information about how Magna Vitae Trust for Leisure & Culture processes personal data, please visit the Trust's website at www.magnavitae.org Whilst every effort is made to provide accurate information, the Theatre Management reserve the right to amend the advertised programme, ticket prices, and/ or cast of any given event.
Where To Find Us The Embassy Theatre is situated on Grand Parade right at the heart of the seafront attractions of Skegness. Surrounded by lots of other attractions, to enjoy pre or post performance. If you have a Satellite Navigation system our post code is PE25 2UG. Parking/Public Transport There is a pay and display car park (with a height barrier, maximum height 2.05m) at the rear of the theatre, free after 6pm, with an overflow car park nearby for particularly busy performances. The theatre is within walking distance of the majority of the hotels in the area, the coach and train stations are just a short walk through the Town Centre.
Accessibility Information Wheelchair Users - A limited number of wheelchair positions are available in the front stalls; these seats must be booked in advance. Please inform the box office of any special requirements you may have to help us ensure that everybody is able to enjoy the performance. There are two Public entrances to the theatre, the main entrance off Grand Parade provides automatic double doors at street level; the second entrance is accessible from the car park or off Grand Parade via a ramp, and opens directly into the stalls level of the theatre. Mobility scooters are not permitted in the auditorium and should be parked in the designated area next to the Main Foyer lift.
Parking - There are a limited number of accessible parking spaces in the main pay and display car park. Lift - The theatre has a wheelchair accessible lift to all floors. Toilet - Wheelchair accessible toilets are situated on the stalls level of the theatre. Assistance Dogs - Guide dogs are welcome - please inform the box office if you will be attending a show with your companion. First Aid - Trained first aiders are present at this venue. Disposable ear protection is available on request should you require them.
Security - For your safety, bag checks are carried out at this venue. Hearing Loop - We can now offer a hearing assisted loop for your comfort - contact us for more details.
Skegness Tourist Information Centre is located in the Embassy Theatre Foyer. Code of Conduct The Management reserves the right as follows: • To refuse admission in reasonable circumstances including, without limitation, for health and safety, licence restrictions or where a ticket is void. • To allow audience members to stand in seated areas of the auditorium.
Please note: Alcohol purchased from the Embassy Theatre Bar, appropriately decanted, may be taken into the seating area for most performances, on occasion there will be events where a no-alcohol policy is in place. Only alcohol purchased on the premises may be consumed inside the venue. This venue operates a Challenge 21 responsible serving policy. Full Terms and Conditions can be found online at www.embassytheatre.co.uk Are you on our mailing list? Early Birds get the best deals where you see this sign For full details on all offers check the website www.embassytheatre.co.uk or contact the Box Office on 01507 613100.
If you enjoyed your visit, you can make a donation to our Charitable Trust – visit our website for details
The Embassy Theatre Grand Parade, Skegness, Lincolnshire, PE25 2UG EmbassyTheatre, Skegness @EmbassySkegness SHOWS / EVENTS AT A GLANCE Date Time Show OCTOBER Wednesday 3 2.00pm Rolling Back the Years Friday 5 7.30pm The ELO Experience Saturday 6 7.30pm Barry White - Let The Music Play Wednesday 10 7.30pm Ladyboys of Bangkok Friday 12 7.30pm Go Now! Music of the Moody Blues Friday 19 7.30pm Maximum Rhythm and Blues with The Manfreds Saturday 20 7.30pm The Meat Loaf Story Sunday 21 12.00pm and 3.30pm Milkshake Live Thursday 25 12.00pm, 2.00pm, 4.00pm, 6.00pm Rola Disco Friday 26 7.30pm The Elvis Years Saturday 27 7.30pm Halfway to Paradise : The Billy Fury Story Sunday 28 7.30pm Last Night of the Proms NOVEMBER Friday 2 7.30pm ABBA Reunion Saturday 3 7.30pm Purple Zeppelin Thursday 8 7.00pm Shakespeare Schools Festival Friday 9 8.00pm The Dreamboys Saturday 10 7.30pm Belinda Davids - The Whitney Houston Story Thursday 15 2.00pm Skegness Flower Club Friday 16 7.00pm Children in Need fundraiser Saturday 17 7.30pm Sensational 60s Experience Friday 23 7.30pm A Beautiful Noise - Neil Diamond Saturday 24 7.30pm Fastlove Friday 30 8.30pm Peter Andre : Unscripted Date Time Show DECEMBER Saturday 1 7.30pm That'll Be The Day Christmas Show Saturday 15 2.00pm and 7.00pm Cinderella Sunday 16 2.00pm Cinderella Monday 17 10.00am Cinderella - Schools performance Tuesday 18 10.00am Cinderella - Schools performance Wednesday 19 10.00am (Schools) and 2.00pm Cinderella Thursday 20 2.00pm Cinderella - Relaxed performance Thursday 20 7.00pm Cinderella Friday 21 2.00pm and 7.00pm Cinderella Saturday 22 2.00pm and 7.00pm Cinderella Sunday 23 2.00pm Cinderella Monday 24 2.00pm Cinderella Wednesday 26 2.00pm and 7.00pm Cinderella Thursday 27 2.00pm and 7.00pm Cinderella Friday 28 2.00pm Cinderella JANUARY Tuesday 1 2.30pm A Million Dreams Wednesday 2 2.30pm A Million Dreams Saturday 5 7.30pm A Million Dreams Sunday 6 2.30pm A Million Dreams FEBRUARY Saturday 16 7.30pm Motown – How Sweet It Is Friday 22 7.30pm Be Bop A Lula Saturday 23 7.30pm Quadrophenia – The Album: Live