Prospect High School STUDENT AND PARENT HANDBOOK
Page content transcription
If your browser does not render page correctly, please read the page content below
Prospect High School
STUDENT AND PARENT HANDBOOK
             2021
         YEARS 7 - 10

         'Preparing students for successful participation in the world
                  of their time through deep understanding
                       of important life related matters'
    RESPECT     FAIRNESS       INTEGRITY         EMPATHY         OPTIMISM
WELCOME TO PROSPECT HIGH SCHOOL
Welcome to secondary education at Prospect High School.
Prospect High School has approximately 490 students from Grades 7 to 12. Our school symbol is the eagle and our
uniform is based around the colours of green and gold. Students are expected to wear their uniform with pride and
represent the school positively in the community.
Our mission statement is, 'preparing students for successful participation in the world of their time through a deep
understanding of important life related matters'. This is elaborated upon in the school's vision statement. Our school
expectations are Respect, Fairness, Integrity, Empathy and Optimism.
Prospect High School was established in 1965 and has a long tradition of achievement across all endeavours. We look
forward to upholding these traditions but also challenging our school community to continually strive for improvement
and excellence. An $8.5 million dollar redevelopment was completed in 2017.
While this guide is specifically written for students transitioning from primary school, it is also useful for all students and
families who are new to our school.
We are very proud of our school and I hope that you will uphold the high expectations that we have and make the most
of the many opportunities presented.

Lee Barker
Principal

Telephone: 6344 4744
Email: prospect.high@education.tas.gov.au
Website: https://education.tas.edu.au/prospecthigh/Pages/Home.aspx
Facebook: https://www.facebook.com/PHS.Tas/
SMS: 0427 016 460

To receive communications by email, including the newsletter, please send an email request to
prospect.high@education.tas.gov.au so that your address can be added to your child's enrolment record. Please
remember to advise of any changes to your address and contact details during your child's enrolment.
OUR MOTTO
                   Prospice – "Looking Forward"

           OUR MISSION STATEMENT
Prospect High School is a community of learners preparing students
 for successful participation in the world of their time through deep
           understanding of important life related matters
OUR VISION STATEMENT
RELATIONSHIPS

Positive, quality relationships between all members of the school community are at the heart of our school. At Prospect
High School, everyone matters: all members of our community feel safe, valued, respected and enjoy a sense of
connectedness. We are aware that all behaviour is purposeful and explicitly teach appropriate behaviour. Our approach
to behaviour support is restorative, because we know that people are more likely to make positive, responsible choices
when people do things with them, rather than to or for them.

PERSONAL QUALITIES/ WELLBEING

Our students and staff are empowered to achieve high standards. We are motivated, optimistic, resilient, resourceful,
adaptable, and creative. We are emotionally intelligent responsible citizens, who model integrity, self-awareness and
mutual trust. We treat everyone fairly, showing empathy, listening to the viewpoints of others and valuing their
contributions. We have a positive identity and lead balanced, healthy lives. We show concern for the safety of others and
for the environment.

LEADERSHIP

We believe that leadership is about service to others, empowering those around us to be the best they can be. We focus
on building the capacity of both student and adult leaders, believing that the skills and qualities of leadership are learnt
and we can all be leaders in different contexts. We encourage everyone to be a leader and provide opportunities for
everyone to be a leader at the time, place or context that suits them. Our leaders are learners; they are visible, positive
and motivated. Our leaders are future focused and inspire us to achieve our vision.

LEARNING

Prospect High School is a community of learners. We have a rich curriculum that responds to the needs, interests and
aspirations of all and prepares our students for life as effective participants in a world of their time. Learning in the
foundation areas of literacy, numeracy, ICT and health/wellbeing is enriched by opportunities for students to personalise
their learning, establishing goals and directions that are individually relevant and future-focused, setting them on desired
pathways. At Prospect High School, learning is fun, engaging, rigorous, relevant and purposeful: students enjoy learning
and the sense of achievement that comes from working hard and reaching goals. We aim to see that every student
develops a sense of purpose and direction and the desire to be a life-long learner who contributes positively to the global
community.

TEACHING

All students can learn, and quality teaching is one of the most significant factors affecting student achievement. Our
teaching is based on best practice, informed by thorough knowledge of learners and learning, successful teaching
methodologies and subject matter. Our staff work collaboratively to ensure that learning opportunities are engaging,
meaningful and challenging. We recognise the importance of explicit teaching and teach for understanding. We build the
skills that enable our students to think creatively and reflectively, empowering them to be lifelong learners. Assessment
and feedback is an integral part of the learning process and includes assessment for learning. Opportunities for self-
assessment and reflection are a high priority.

ADULT LEARNING

Learning is a lifelong process. We are passionate about being the best teachers we can be, to support the learning of all
students. The adults at our school identify their strengths and areas of need. We are committed to continually improving
our practice through reflection, dialogue, feedback, teamwork and regular participation in professional learning.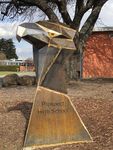 ENVIRONMENT

Our physical environment is inspiring. It is a place people want to be. We are continually striving to ensure we have a
21st century learning environment that supports the needs of all learners. We encourage our staff and students to take
pride in their environment, to act in a safe manner and to be responsible and caring (respectful).

COMMUNITY AND FAMILY

Student learning and achievement is the shared responsibility of all members of our school community: students, teachers,
parents and other stakeholders work together to ensure that all students experience the highest levels of educational
success. We foster relationships with families and value and recognise the contributions that mentors and community
groups make to student learning.

ACHIEVEMENT

At Prospect High School, everyone is and does their best. We set high standards for staff and students; we value
excellence and strive to ensure that every member of our school community is motivated and able to realise their full
potential. We believe that everyone can be successful and that success can look different, for different people. We
regularly recognise and celebrate success. In celebrating success, we promote a positive ethos in which people are
encouraged to fulfil their potential, pursue their goals and use and develop their diverse gifts and talents.
QUESTIONS AND ANSWERS

                                                               WHAT WILL HAPPEN ON THE FIRST DAY OF
                                                               THE SCHOOL YEAR?
                                                               When you arrive at school at the beginning of the year,
                                                               go to the gymnasium. Teachers will meet you there from
                                                               8:30am and take you to your first whole school assembly,
                                                               where you will be welcomed. After the short whole
                                                               school assembly you will go to a Grade assembly and
                                                               advised which Care class you are in.

WHAT IS 'CARE'?
'Care' is held first thing every morning for ten minutes. The first bell is at 8:35am Your Care Teacher will use 'Care' to
pass on any important information you need to know and also use the time to keep an eye on how you are going and to
talk to you about your progress. Besides seeing you in 'Care', your Care Teacher will also teach you for at least one
other subject and will get to know you better than any other teacher.

                 HOW DO I BUY LUNCH OR RECESS?
                 Our school canteen operates each day at recess 2 and lunch time selling a variety of food, snacks and
                 drinks with the canteen menu published regularly in the school newsletter and our school website.
                 Recess and lunch orders are to be ordered via the Qkr App or at the administration office by 8.45am
                 each morning.
Parent and community volunteers are appreciated. If a member of your family can assist in any capacity, please contact
the school office.

WILL I HAVE A LOCKER?
Your Care Teacher will issue you a locker and lock on your first day.
Your lock has a special combination which you should keep secret
from everybody, even your friends. The school accepts no
responsibility for the loss of items not securely stored in student
lockers. Learn the combination as soon as you can and don't leave it
where others may see it. Locker and lock hire fee is included in your
Inclusive Levy.

CAN I RIDE BY BIKE, SCOOTER OR SKATEBOARD TO
SCHOOL?
Students are permitted to ride a bike to school but not skateboards
or scooters. Students must dismount the bike prior to entering the
school site. We have this rule in place for the safety of both the rider
and other people at Prospect High. We also expect all students to be
riding these safely in the broader community and ensuring they obey all road laws. A bike rack is provided for student
use. Helmets are compulsory and a lock must be used at the bike rack to ensure the security of the bike.

WHAT SPORTS CAN I PLAY?
During Terms 2 and 3 you will have the option to play a variety of winter sports in an organised sports roster with other
schools. These matches will be played during school time. The Northern High School Sport Association, (NHSSA)
organise a variety of sports rosters in a range of winter sports held on Wednesday afternoons (Grades 9/10), Thursday
afternoons (Grades 7/8). An extra levy will be charged if you choose to play in after school or weekend rosters.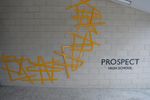 WHICH HOUSE WILL I BE IN?
If you have an older brother or sister in one of the school houses Warialda, Impara, Nyanda or Karalta - you will be
placed in the same house. There are annual inter-house competitions in swimming, cross country running and athletics.
Colours:

                Warialda – Yellow

                Nyanda – Blue/White

                lmpara – Red

                Karalta – Green

            YOU WILL FIND OUT YOUR HOUSE UPON ENROLMENT TO THE SCHOOL.
IMPORTANT INFORMATION
SCHOOL LEVIES
Levies form a significant portion of funds to support the school and are one of the many ways that families contribute to
our school community. Levies support student learning by contributing towards the cost of essential items and services.
The authority to charge levies is provided under the Education Act 2016 in consultation with the School Association.
https://www.education.tas.gov.au/parents-carers/parent-fact-sheets/fees-levies/
A detailed 2021 Levy Policy is available from the school administration office or school website.

2021 INCLUSIVE LEVY - Ratified by School Association on 27th October 2020.
    •   Grades 7 and 8               $550.00
    •   Grades 9 and 10              $575.00

The term "Inclusive Levy" refers to items a student consumes, takes possession of, costs associated with providing
resources, travel or entry fees. The annual Inclusive Levy covers such items as;
    •   Starter stationery pack for all subjects (replacement items to be personally funded).
    •   General subject consumables, including practical options.
    •   Textbooks, library books and general subject materials and supplies.
    •   ICT consumables, software and network printing.
    •   Hire of a locker and combination lock (to be returned at end of year).
    •   School ID Card – issued in Grades 7 and 9 (a replacement fee will apply).
    •   Grade excursions and performances, with the exception of non-curricula excursions as they arise and
        personally chosen after school activities.
    •   Winter sport NHSSA Sports Roster or option.
    STUDENT STATIONERY - all students will receive a stationery pack on the first day of school (3rd
    February 2021) from their Pastoral Care teacher.

    OTHER CHARGES – (OPTIONAL ACTIVITIES)
    In some instances, additional charges may be applied for the participation in optional activities (Other Charges).
    All participating students including those approved STAS will be invoiced for selected additional activities not
    included in the Inclusive Levy. Example being;

  Costs detailed are estimates only and will be
              advised as confirmed
 School Photos                                           •   School Uniform
 School Association Donation                             •   School photos
                                                         •   After school sport teams
 Grade 10 Celebration Expenses                           •   Extension activities (excursions, activities)
                                                         •   Replacement materials and supplies (e.g stationery)
 School Magazine – Karinya"                              •   Items selected by students included in timetabled classes
 Families can pre order and pay on book                      where materials are more expensive than what the
 sales day or prior to 15th November                         standard curriculum requires.
STUDENT ASSISTANCE (STAS)

      Families approved for Student Assistance (STAS) are not required to pay the Inclusive Levy,
      however, may be required to pay "Other Charges          https://www.education.tas.gov.au/parents-
      carers/parent-fact-sheets/fees-levies/

      STAS is financial assistance available to assist with the cost of school levies. The scheme provides assistance for
      low-income families towards the cost of levies for students enrolled from kindergarten through to grade 12.
      Funding for eligible applicants will be provided directly to the school. Income assessment is applied to
      parents/guardians of dependent students, independent students and grandparents raising grandchildren may also
      be eligible for STAS. Application forms are available from the school office or online. Approved STAS students
      will be provided with a starter stationery pack.
      For specific enquiries regarding completing the application or application procedures please contact: Financial
      Assistance Services on 1800 816 057 or via email at stas@education.tas.gov.au
      https://www.education.tas.gov.au/parents-carers/parent-fact-sheets/fees-levies/

      LEVY PAYMENT
      The Department of Education will mail an invoice to you late January 2021 or on enrolment, if you enrol during
      the school year. Approved Student Assistance Scheme (STAS) recipients will not receive an invoice.

          •   Parents and carers are requested to pay levies prior to the commencement of the school year.
          •   Please bring your invoice to the school when paying.
          •   Preferred payment options are:
              o   BPay – Direct Banking is the preferred payment option. Use your BPay code from the bottom of
                  your invoice.
              o   Centrepay Deductions – Payment/s can be deducted from your Centrelink
                  payments. Please complete a form at Centrelink or contact the school
                  administration office to arrange this option.
              o   Cash or Card (Mastercard or Visa)

  DIFFICULTY PAYING?

      •   Payment can be negotiated by contacting the School Office, if more flexible arrangements are required,
          payment by instalment is available. Parents/carers should complete the 'Agreement to Pay Levies by
          Instalment' form. This form is available from the School Office.
ADDITIONAL INFORMATION
  •   Where levy payments are split between parents, a percentage split is recorded on the enrolment form. Written
      consent by both parties, and Court Orders, indicating the split levy payments must be provided – this is updated
      annually on the Student Validation Form. Without written evidence, the person signing the enrolment form will
      be responsible for 100% payment.
  •   If a student enrols in another Tasmanian Government School after full payment of levies for that school year,
      parents are not required to pay additional levies. If levies were being paid in instalments, negotiations will be
      required. Other charges may apply.
  •   As levies and charges form part of the revenue of the school, and their allocation and expenditure is often
      committed early in the school year, levies and charges will not be refunded. Individual circumstances may be
      considered, and refunds may be granted in exceptional circumstances. For example; if a student has been charged
      and the student will not be able to participate, and where the charges have not been committed.
  •   Students who enrol from interstate or from a non-government school will be invoiced for a pro-rata levy.
CURRICULUM
At Prospect High we aim to provide students
with the opportunity to learn and achieve the
highest outcomes they can from the Australian
Curriculum.
   ✓ All Grade 7 students: English,
     Humanities and Social Sciences,
     Mathematics, Science, Health &
     Physical Education, ICT Skills,
     Japanese, Arts (Music, Visual Art, and
     Drama) Design in Technology
     subjects (Foods, Textiles, Wood), and
     Care. Information regarding options
     for Term 2 and 3 will be shared with
     students in Term 1. There will be a
     limited number of options available
     including sport choices.

   ✓   Grade 8 core subjects: English,
       Humanities and Social Sciences,
       Mathematics, Science, Health and Physical Education and Care.
       Optional subjects from the areas of: Arts, Materials Technologies, Digital Technologies, Japanese, HPE, Winter
       Sport.

   ✓ Grades 9 and 10 core subjects: English, Mathematics, Science, History, Health and Physical Education and Care.
     Optional Subjects: Visual Art, Music, Drama, Dance, Digital Technology, Foods, Catering, Child Studies,
     Japanese, Wood, Metal and Design in Graphics, Japanese, Sport Science, Outdoor Education, Mathematics
     Stage 9/10A, Forensic Science, Business Studies, Digital Art, First Aid and Aquatic.
   ✓   All grades also complete some Career and Life Planning activities each term. For more information visit the
       website http://my.education.tas.gov.au.

                                                                EXTRA-CURRICULAR
                                                                ✓       Prospect High School provides a range of
                                                                extra-curricular activities and programs to
                                                                complement the main curriculum. These include
                                                                Chess and Basketball. Activities are offered according
                                                                to student interest.

                                                                ✓       We have a student exchange program with
                                                                Kagawa, Japan for students who study Japanese and
                                                                we offer host visits from overseas students.

                                                                ✓        There are regular school trips.     Other
                                                                optional sport and cultural activities are regularly
                                                                offered.
ABSENCES
If an absence is known in advance, you should inform the school by note, email, SMS, or phone call (Phone: 6344 4744
email: prospect.high@education.tas.gov.au) prior to the absence. Any absence, even for part of a day, should be
explained by note or phone call immediately on return. For extended absences regular contact with the school is
necessary. We contact parents via sms in order to obtain an explanation for any absence which is unexplained.
https://www.education.tas.gov.au/parents-carers/parent-fact-sheets/attendance/

LATE ARRIVAL
• If students are arriving late (after 8:40am) or leaving early, parents or guardians must notify the school by phone 6344
  4744, with a note, or email admin.propsect.high@education.tas.gov.au
• The student must sign in at the Administration Student Reception when arriving late, and sign out when leaving early.
  Students will be issued with a 'late slip' which they are to take to their Grade Leader for signing.
• If the student is leaving for an appointment and returning later, they must sign out and sign in again on their return.
• If a student feels ill at school they are to go to Student Office, where staff will call their emergency contact. Students
  must sign out before leaving the school.

STUDENT ABSENCES
• For each of these methods of contact, please give your child's name, your relationship to the child and the reason
  for absence (eg. sickness, appointment, etc.).
      o Phone line for student absences: 6344 4744. This is a recorded message service overnight, and if all lines are
          busy. Please speak clearly.
      o Send a TEXT MESSAGE ONLY to 0427 016 460
      o Send an email to admin.prospect.high@education.tas.gov.au

OUT OF SCHOOL APPOINTMENTS DURING THE DAY OR LEAVING EARLY
The school is responsible for the conduct and safety of children whilst at school and we must have parental permission
before we can allow a student to leave the school grounds. Passes must then be signed by a Grade Leader or Assistant
Principal. Students leaving school grounds for any reason must sign the "Sign Out Book" at the Administration Office.

CONTACT DETAILS
Each year you are required to update your family details, medication details, excursion permissions etc. via the Student
Validation form. It is very important that this form is returned to the school directly after receiving and updating. If
you have a change of family situation, address, phone numbers or emergency contacts during the year, please contact
the school office to update details.

ILLNESS OR INJURY AT SCHOOL
It is recommended that students not come to school if they are ill. If ill at school, students should report to the
Student Office where a First Aid Officer will contact their parent/guardian, if necessary.
Students are not to call parents directly.
Parents of students who are required to take medication at school must supply the school with an authority to dispense
medication. Medication forms are available from the School Office. This will be kept by the First Aid Officer, who will
issue the medication as prescribed.
BEHAVIOUR MANAGEMENT
The behaviour management policy, which is available on our website, or on request from the school office, outlines the
importance of staff and student wellbeing and maintaining a positive and respectful relationship between all members of
the school community.

MAKING PHONE CALLS
Refer to the Mobile Phone Policy (included in this booklet and available on the school website). If a student needs to
make a call to parents, they can request assistance at the Administration Office.
MEETINGS WITH PARENTS AND TEACHERS
There are times when a parent may want to discuss a matter with a teacher or school leader and vice versa. Please note
that the best way to do this is through a pre-arranged meeting. This enables the staff member concerned to gather any
relevant information and helps to ensure a suitable amount of time is devoted to the conversation. Teachers have classes
to teach, yard duty and other responsibilities which they are required to attend to and therefore are not always able to
take phone calls or meet with parents 'on call'. It would be appreciated if you could arrange appointments via the main
office and this should ensure that the matter is attended to in a timely manner. See Pge 25 – Communication Flowchart.
There are also formal parent teacher meetings held in Term 1 after the interim reports are sent home and also at the
end of Term 2 after mid-year reports are sent home. We value open, regular and respectful communication with
parents/carers.
VISITOR POLICY
Prospect High School welcomes the contributions of volunteers and visitors to the school. All visitors to the school
are required to sign in and out at our Administration office. Respectful school volunteer and visitor behaviour ensures
that the school environment supports child, student and staff wellbeing. Further detail regarding this policy is available
on our website, or on request from our school office.

BORROWING MONEY
Students on occasions require money for bus fares, lunch passes or to make a phone call. Funds are only given with
permission of parents and in emergency situations and not on a regular basis. Any borrowed money is to be paid back
within one week. If the money is not paid in this timeframe, an invoice will be issued to students as a reminder to forward
payment. Only one lunch pass is permitted on a student's account.

PERSONAL PROPERTY/VALUABLE ITEMS
Whilst all normal precautions will be taken by the staff, we cannot accept responsibility for personal property unless it is
placed in our custody. For example, money, mobile phones, watches, etc. should be deposited with the Phys. Ed. staff
before a P.E. lesson or sporting event and collected afterwards. Valuable items or larger sums of money can also be left
in the School Office for safe keeping during the school day.

STUDENT BELONGINGS
Students are responsible for looking after their school equipment, stationery, books, etc. and are liable to be charged for
any losses, breakages or damages. We recommend that all property of a private nature which the owner brings to school
is NAMED clearly. School bags, loose-leaf folders, etc. are often lost; it is a great help if we can identify the owner
promptly. Student belongings and school bags should be stored in lockers during the school day.

PEER SUPPORT
Besides whatever help your teachers can give you, we also have Peer Support. This is where Grade 10 students help
you settle in and provide assistance in subject areas. Members of our Student Leader Board and our Sport Leaders also
try to help younger students in any way they can. Peer Support students may also help you out if you have a concern.

STUDENT SUPPORT
Besides your Care Teacher, you have Senior Grade Leader, Grade Leader, Social Worker, School Psychologist and
School Chaplain to talk to. These people may be contacted through the School Office or your Grade Leader. External
Services can also be accessed via either our Social Worker or School Psychologist. We also have a School Health Nurse
available for support.

SCHOOL CHAPLAIN
The Prospect High School Association supports a chaplaincy service at the school. As described in the Department
of Education's Chaplaincy Guidelines for Tasmanian Government Schools, chaplains are responsible for supporting the
emotional wellbeing of students by providing pastoral care services and strategies that support the emotional wellbeing
of the broader school community. The primary role of a chaplain is to support students and their families. The
programme is not part of the school curriculum and it is not compulsory for any student to participate in activities or
receive services from a school chaplain. Working with the school chaplain requires the voluntary consent of students
who participate and the support of parents/carers.
THE STUDENT OFFICE / FIRST AID SUPPORT
The Student Office is situated near the library. Here staff and students can purchase stationery for class as well as sign
out a laptop, collect their printing and photocopying. The Student Office staff also assists with first aid.

STUDENT IDENTIFICATION CARDS
Student ID or Library Cards are issued in Grades 7 and 9. Students in Grade 8 and 10 will need to retain their card from
the previous year. Students will need to carry their Library card with them for:

School Purposes:
                ❖ Book hire
                ❖ Identification purposes

                ❖ Printing
                ❖ Collection of confiscated mobile phones

General Purposes:
                ❖ Identification – Centrelink / banks etc.
                ❖ Air / sea travel

STUDENT STATIONERY
A pack of essential stationery is given to each student at the beginning of the year with optional subject stationery
distributed to students in class as per published book pack guide. This book pack is covered by the Inclusive Levy.
Additional stationery or replacement of calculators will be at the student's expense. If you are unable to come to the
school during book sales to collect book packs, we can provide alternate options. Please contact the school office to
discuss.

STUDENT PHOTO DAY
On 17TH February 2021, MSP Photography will be at the school to take student photos. An information letter and
order/payment envelope will be sent home in
February.

SCHOOL AND GRADE ASSEMBLIES
Whole school assemblies are held each term.
Parents are welcome to attend. Grade
assemblies are held regularly throughout the
year.    Assemblies     celebrate    student
achievements and important information is
shared during these assemblies.

SCHOOL LIBRARY
Students are encouraged to use the school
library to access the resources available. The
Library is open most lunch times for activities
and quiet reading.

SCHOOL MAGAZINE - KARINYA
The KARINYA magazine is a special record of significant school events and is distributed to students in the last week of
school. Orders can be taken throughout the year, with orders closing mid-November.
SCHOOL NEWSLETTER
We publish our newsletter every
second week of the school year. Our
newsletter is called the Prospector, it
acknowledges all the great things we
do each week and is packed with
photographs. We also celebrate the
achievements of students in each
grade through a column known as
'Working Wonders'.

Your family can access the Prospector via the school internet site, facebook or sent home via email. Paper copies also
be made available on request.

FACEBOOK
The school Facebook page at https://www.facebook.com/PHS.Tas/?ref=aymt_homepage_panel keeps the school
community updated on current events and celebrates achievements in our school.

SCHOOL ASSOCIATION
The School Association is an elected group of parents, teachers and community members. Student representatives also
attend meetings. This is a forum for discussing important educational matters, ratifying policies, providing advice and
feedback to the school. The Prospect High School Association meets once each term at the school on a Tuesday
afternoon/evening. Please refer to the school calendar published in the Prospector for meeting dates. All members of
the school community are encouraged to attend meetings and contribute to discussion, ask questions, make suggestions
and offer assistance.

If you have a matter to discuss at a School Association meeting, please contact either the School Association Chair or
Principal to ensure your item is added to the meeting agenda.

Please consider joining the association or attending a meeting as this is an important means for parents to have a voice
in our school, we welcome your input.

The School Association would appreciate a voluntary donation from families. Donations and fundraising assist the School
Association to sponsor an Eagle Award and donate end of year award prizes. Donations also help to fund the Student
Support Scheme. The support comes in the form of a $75 contribution to individual students, who have been selected
to represent the State or Australia in a sporting or cultural academic activity.
Please note this funding does not support regional representation for example Northern or club representatives.

INFORMATION LINKS
    ➢ Parent fact sheets

    ➢ Prospect High School Respectful Student Behaviour Policy

    ➢ Starting secondary school – Tips.

    ➢ Education Act
                                                                  /
    ➢ School Term Dates
SCHOOL HOURS
Office Hours:            8:00am – 4:00pm
  Beginning of day warning bell          8:35
  Care                                   8:40 - 8:50
  Lesson 1                               8:50 – 10:05
  Recess 1                               10:05 – 10:25
  Lesson 2                               10:25 – 11:40
  Recess 2                               11:40 – 12:00
  Lesson 3                               12:00 – 1:15
  Lunch                                  1:15 - 1:50
  Lesson 4                               1:50 – 3:00

STUDENT TERM DATES 2021
Visit: -

             TERM DATES                                                IMPORTANT DATES
                                                       Monday 1st February – Teachers Commence
                                                       Tuesday 2nd February - Teacher PL Day
                                                       Wednesday 3rd February – Students Commence Term 1
                                                       Tuesday 16th February – Welcome BBQ
TERM 1
                                                       Wednesday, 24th February – Launceston Cup

Wednesday 3rd February – Wednesday 31st                Monday, 8th March – Public Holiday – Eight Hr Day
March                                                  Friday 2nd April – Tuesday 6th April Easter Break
                                                       Sunday, 25th April - Public Holiday – Anzac Day
                                                       Thursday 1st April – Student Free Day
                                                                  School Holidays – 2nd April to 20th April

TERM 2                                                 Monday, 14th June - Public Holiday – Queen's Birthday
Wednesday 21st April – Friday 2nd July                              School Holidays – 3rd July to 19th July

TERM 3                                                 Monday 19th July - Teacher PL Day – Student Free Day
Tuesday 20th July – Friday 24th September                    School Holidays – 25th September to 10th October

                                                       Friday 29th October - Teacher PL Day – Student Free Day
TERM 4
                                                       Monday, 2nd November - Public Holiday – Recreation Day
Monday 11th October - Thursday 16th December
                                                                School Holidays commence – 17th December
SCHOOL UNIFORM
At Prospect High School we require students to wear school uniform as described by the school Dress Code and
Uniform Policy. The full policy can be found on the school website or on request from the school.
Purposes of School Uniform
We require students to wear school uniform for the following reasons:

    1. Sense of Belonging
When students are dressed in school uniform they all have a sense of belonging to the Prospect High School community.
    2. Safety
It is easy to identify young people who should not be on the school grounds if the Prospect students are in full school
uniform.
    3. Judgements About Our School
We present a positive image to the wider community if all our students are in school uniform and people are more likely
to make positive judgements about our school and our students.
    4. Social Equalisation
Students are not judged on the basis of what they are wearing if all students are in school uniform. Having all students in
school uniform sends a strong message that we value all students equally.
    5. Preparing for Expectations in the World of Work
Many workplaces have a uniform and most workplaces have a dress code, so we are preparing students for the world of
work by asking them to be in the habit of wearing a uniform at school.
Financial Assistance for Parents - There are some families who have legitimate difficulty in affording a school uniform
and we endeavour to support these families. Support can be accessed via the Social Worker, including certain bursaries
that become available at times.
Health and Physical Education – A full change of appropriate clothes are required – track pants/shorts, t-shirt,
jumper, sandshoes and socks. School black shorts and polo shirt can be worn.
UNIFORM ITEMS;
     •   School polo shirt with logo
                                                                •    Grey shorts (i.e cargo or walk shorts)
     •   School grey shirt with school tie - optional
                                                                •    Grey trousers
     •   School rugby top with logo
                                                                •    Black shorts (without stripe, beading or logo and mid-
     •   School woollen jumper with logo                             thigh length required)
     •   School spray or soft shell jacket                      •    Black shoes
     •   School summer dress                                    •    White socks (without stripes or brand names)
     •   School tartan winter skirt                             •    School scarf (optional)
         (black stockings may be worn under the skirt)
                                                                •    School backpack (optional)
     •   Black track pants
         (without stripe, beading or logo)

Please note that students elected to the Student Leadership Board (SLB) have specific uniform requirements in addition
to these expectations (e.g. a blazer).
To purchase school uniform please contact the school office. Uniform sales days are published regularly
via the school newsletter and Facebook.
UNIFORM ORDER / PRICE LIST – 2020 as at 23 June 2020 (prices may change)
DESCRIPTION                                                   QTY   SIZE     PRICE       TOTAL $
                                                                             (gst inc)
Dress – Summer
Size 6 - 8                                                                 60.00
Size 10 -12                                                                62.00
Size 14 -16                                                                66.00
Size 18                                                                    67.00
Size 20                                                                    70.00
Skirt – Winter
Size 4 - 10                                                                58.00
Size 12 - 18                                                               58.00
Size 20 - 22                                                               60.00
Shirt – Grey - Long Sleeve                                                 20.00
Shirt – Grey - Short Sleeve                                                18.00
Shirt – Green/Gold Sports Polo with Logo
Size 8 - 16                                                                28.00
Size Sm – 2XL                                                              30.00
Shorts - Boys Grey Oz Surf
Size 10, 12, 14, 16, S, M, L                                               33.00
Size XL, 2XL                                                               35.00
Shorts – Black – Summer
Size 10 – 16 and SM - XL                                                   20.00
Track Pants – Black
Size Childs 12 -16 & Adults SM – L (MIDFORD STYLE)                         38.00
Size Childs 6 -12 (YOUNG SPIRIT STYLE) Limited Stock                       28.00
Soft Shell Green Jacket with Logo
8, 10, 12, 14                                                              59.00
S, M, L, XL, 2XL, 4XL                                                      59.00
Spray Jacket – Yellow & White Stripes with Logo
Sizes Childs 10, 12, 14, & Adults XS, S, M, L, XL, 2XL, 3XL                80.00
Jumper – Knitted with Logo
Size 8 - 10                                                                56.00
Size 12 - 14                                                               62.00
Size 16 - 18                                                               66.00
Size 20                                                                    71.00
Rugby with Logo
Size 8 - SM                                                                78.00
Size MED                                                                   80.00
Size LGE                                                                   82.00
Size XL – 2XL                                                              85.00
Size 3XL - 4XL                                                             89.00
School Bag with logo                                                       47.00
School Tie – School Fabric                                                 14.00
Woollen Scarf – Bottle Green (unisex)                                      11.00
Socks (Ankle Sports Socks) – White – Various Sizes                         As Marked
SCHOOL BUSES
Students whose parent(s) hold a Government concession card (Pensioner Concession Card, Veterans' Affairs Pensioner
Concession Card or Health Care Card) may be eligible for a bus pass enabling them free travel to and from school on
the Metro Bus Service.
Applications can be made online at
(click on Passenger Information and Transport Forms, then Student Bus Pass for Free Travel,
                                                                                     or paper applications can be
obtained from Service Tasmania, Launceston or Metro offices. For further information, telephone 1300 851 225.
CATCHING BUS TO HOME
At the end of the school day, move to the area outside the gym to await your bus. Duty teachers are always there to
show you where to wait for your bus.
Please note bus times sometimes change - please call the bus companies to confirm your route and times.

MORNING BUSES
Metro City Buses        (Metro Bus 6336 5888)
Time       7:52 am      Route No: 161
Depart     Blackstone Heights, Panorama Road past Pitcher Pde
Route      Panorama Rd past Pitcher Pde, Bayview Drive, Blackstone Rd before Panorama Road, Prospect Marketplace,
           St Patricks College, Ralph St to Prospect High, arriving at 8.09am.
Time       8:12 am      Route No: 835
Depart     Launceston College in Brisbane Street, then via City Stop A1 at 8.16am
Route      Charles St, Mulgrave St past Howick, Meredith Cres, Normanstone Road to Prospect High, arriving at 8.30am.
Time       8:10 am      Route No: 165
Depart     Stop A – Launceston City, St John Street
Route      West Launceston, Granville St, Brougham Street, Summerdale Primary, Peel Street/Stanley Street, Hardwicke
           Street, Willow Lane, Prospect Marketplace, St Patricks College, to Prospect High School, arriving at 8.40am.
Westbury Bus            7:45 am                 (Westbus 6427 7626)
Depart     Festival Supermarket Westbury – Two buses
Route      Pick up Police Station, Old Chocolate shop, travelling the Meander Valley Highway picking up students where
           necessary, pick up students from Selbourne/Rosevale area at Entally House.
Rosevale Bus 7:35 am                    (Westbus 6427 7626)
Route      Departs Selbourne Hall and pick up students along the roadside anywhere between Rosevale and Entally
           House. Meet the Westbury bus and change over.
Whitemore Bus           7:40 am         (Alan Wesley 6393 7650)
Route      Hagley Station Road, Adelphi Road, Whitemore Road, Oaks Road, Carrick, Liffey Street – BS - 8.07am
Longford Bus         7:55 am (Philip Loones 6391 1027)
Route Longford – Show Grounds, Antique Shop and Pateena Road stopping where necessary – arrives at Prospect
High School 8.25am
Redline              8:05 am        (6336 1400)
Route      Hadspen Caravan Park, Foote Street to Prospect High School – arrival 8:20am
AFTERNOON BUSES
Westbury Bus             3:30 pm
West's Bus to Westbury – Travelling the Meander Valley Highway via Selbourne and Rosevale, dropping students along
the way, Old Chocolate shop, Police Station and Festival Supermarket.
Metro City Buses         3:10 pm Route No: 834
Metro Bus, to Summerdale Primary, Stanley St, West Launceston, Granville St/Brougham Street, Launceston City
3:15 pm Route No: 852 Collects students from St Pats and Prospect
Metro Bus via Prospect High, then via St Patricks College, Westbury and Normanstone Roads, Meredith Cres, Mulgrave
Street, Howick Street, Charles and St Johns Street
Hagley         3:32 pm
Liffey Street, Carrick, Oaks Road, Whitemore Road, Adelphi Road, Hagley Station Road.
Blackstone     3:26pm Route No: 856 Collects students from St Pats and Prospect
Metro Bus via Ralph St, Wesbury Rd, Chris St/Akuna Crt, St Patricks College, Las Vegas Dr, Country Club Av, Casino
Rise, Pitcher Pd, Neptune Drive, Glover Ave, Panorama Rd, Bayview Dr, Blackstone Rd before Panorama Rd
Hadspen                  3:10 pm
Redline Bus to Hadspen
Longford 3:15 pm
Loone's Bus to Longford via Pateena Road
SAFETY PROCEDURES FOR CARS
           DROPPING OFF AND PICKING UP STUDENTS
                                              (July 25th 2017)

These safety procedures are designed to ensure students are safe and do not walk through traffic.

   ➢ Zone 1 – Drop off and pick up only
     Cars are not to wait in this zone. This will allow traffic to continue to flow.

   ➢ Zone 2 – Drop off, pick up, waiting

   ➢ Zone 3 – Waiting only
          o Cars are not allowed to drop off, or pick up in Zone 3 because Zone 3 is not next to the
            footpath where students enter the school.
          o Parents/guardians will need to move from Zone 3 to vacant spots in Zone 1 or Zone 2 when
            dropping off, or picking up students.
          o Students can signal or text parents when they are on the footpath at a vacant spot in Zone 1
            or Zone 2 ready to be picked up at the end of the day.
MOBILE PHONE/ELECTRONIC DEVICE
               POLICY
1. Policy Statement
The Department of Education does not permit the use of mobile phones by
students in Tasmanian Government Schools unless for the approved exemptions
outlined below.
It is important to note that it is not a requirement at Prospect High School for
students to have a mobile phone at school. Some schools may be implementing the
Bring Your Own Technology (BYOT) Policy and processes and this would fall under the
approved exemption of direct teacher instruction.
Prospect High School recognises that an increasing number of parents/carers who for safety, security and/or
emergency purposes wish to provide their child/children with mobile phones. This policy details the restriction and
management of mobile phones at Prospect High School.

Conditions of Use
    •   Students must not use mobile phones from arrival at school from Kindergarten to Year 12.
    •   Students must have their phones switched off and stored in their locker from 8.35 until 3.00pm.
    •   Students with 'smart watches' must have them stored in their locker.

2. Exemptions
Requests for exemptions must be submitted to the school Principal for consideration.
Prospect High School students may only use their mobile phone for an approved exemption as listed below:
    • For students with a reasonable adjustment to a learning program because of a disability and/or learning
       difficulty.
    • For students with health conditions where a mobile phone is used to monitor the condition.
    • For students undertaking school activities outside of school hours that are not on school campuses.
    • For students experiencing extenuating circumstances other than the above, where agreed by the principal or
       their delegate.

Communication with students during the school day
While at Prospect High School students are the responsibility of the school. All communication between parents/carers
and students, during school hours, must occur through the school office.
PROSPECT HIGH SCHOOL has a duty of care for all students while they are at school. All communication between
parents/carers and students, during school hours, must occur through the school office.

Non-compliance with this policy
•
•

•

STORAGE OPTIONS

•
RESPECTFUL SCHOOL VOLUNTEER AND VISITOR
                   BEHAVIOUR POLICY

• Students and staff have a right to feel safe and secure in their school and working environment. The safety of
  students and staff on a school campus or at a school activity is everyone's responsibility; volunteers and visitors
  MUST behave in a way that supports a safe school environment.
• Volunteers and visitors to schools are a valued part of a school and their contributions to schools should be
  acknowledged. Volunteers and visitors include parents and carers, friends of the school, and children and young
  people not enrolled at the school.
• Collaboration between school staff, students, volunteers and visitors is important to a student's learning and
  experiences at school. By enrolling a child or young person in a State school, parents and carers are expected to
  work in partnership with the school to model positive and respectful behaviour that supports student learning and
  maintains a safe school environment.
• Unacceptable behaviour of volunteers and visitors on a school campus or at a school activity may result in the
  person being asked to leave.

     Unacceptable behaviour of volunteers or visitors at PROSPECT HIGH SCHOOL
The types of behaviour that are considered unacceptable behaviour of volunteers and visitors while at Prospect High or
school activity include:
• Shouting (in person or over the phone)
• Racist, sexist or other discriminating comments
• Speaking in an aggressive/threatening tone
• Swearing or using inappropriate language
• Physically intimidating someone by standing very close or making physical contact
• Pushing, spitting, or hitting (slapping, punching or kicking)

     Requirements at PROSPECT HIGH School
Volunteers and visitors to State schools are required to follow the school's evacuation and emergency procedures,
including when there are fire, lockdown or evacuation drills.
• Visitors who are at a school to attend a school event (e.g. assembly, awards, student performance) are invited to be
  at the school for the time of that event, and unless invited to volunteer or visit at the school for another reason
  after the event, are expected to leave the school once the event is finished.
• Visitors who are at a school to drop-off or pick-up a student should consider that their presence at the school once
  class time has started (after the morning bell or during the school day) may be distracting for students and staff.
• Volunteers and visitors should ensure that their movement around the school does not impede student learning.
• Any tags or badges provided by the school to identify volunteers and visitors MUST be worn and returned.
Volunteers and Visitors
• MUST follow all school policies, processes and procedures applicable to volunteers and visitors to a school campus
  or school activity.
• MUST follow the instructions of a principal, their delegate or a Person in Charge at all times, including a
  requirement by a principal (or their delegate) to leave a school campus or school activity.
• Volunteers or visitors who are parents/carers of a student enrolled at the school should work collaboratively with
  the school to manage the behaviour of their child while on a school campus or at a school activity. This includes not
  interfering with staff management of unacceptable student behaviour or approaching other students directly to
  address a matter of concern.
• Volunteers or visitors who are parents/carers of a student enrolled at the school should ensure they are respectful
  when communicating with the principal and school staff, in person, over the phone and in writing.

                               A Right To:              A Responsibility To:
                        •be safe                       •behave in a courteous and
                        •be respected                   respectful manner
                        •be treated in a courteous     •listen to and be respectful
                         and inclusive way              of the views and opinions
                        •be listened to                 of others
                        •be treated fairly             •support a safe learning
                                                        environment
                                                       •treat others fairly and
                                                        respectfully
                                                       •follow school policies and
                                                        processes
                                                       •follow the instructions of a
                                                        principal or their delegate
                                                        at all times
SUN SAFE AWARENESS GUIDE
                                       Updated August 2016

Clothing
  •    Sun-safe clothing is encouraged as part of our school and sports uniform. This includes shirts with
       collars, sleeves, longer style dresses and shorts and rash vests or T-shirts for outdoor swimming.
       Our uniform clothing has UV protection.
  •    It is strongly advised that clothing exposing large amounts of shoulder and upper torso (singlets,
       tank tops and strappy dresses) would not be acceptable when peak UV levels in Tasmania reach 3
       or above.

Sunscreen
  •    The use of broad-spectrum, water resistant, SPF 30 or above sunscreen is encouraged.
  •    Students are encouraged to provide their own broad-spectrum, water-resistant SPF 30 or above
       sunscreen. This may also be available for use at the school.
  •    Sunscreen is applied 20 minutes before going outdoors and reapplied every 2 hours when outside
       for long periods.

Hats
  •    All students are strongly advised to wear sun-safe hats that protect the face, neck and ears when
       outside. Recommended sun-safe hats include legionnaire, broad-brimmed and bucket hats. Baseball
       caps do not offer enough protection and are not recommended.
  •    Students without a sun-safe hat or clothing will be advised to remain in the shade.

Shade
  •    A shade audit is conducted regularly to
       determine the current availability and
       quality of shade.
  •    The school community is committed to
       providing shade in areas where students
       gather such as for eating, outdoor teaching
       and popular play areas. The use of these
       areas is encouraged.
  •    Availability of shade is considered when
       planning excursions and all outdoor
       activities and is written into risk
       management planning.

Sunglasses
  •    Close-fitting wrap-around sunglasses that comply with Australian Standards AS1067:2003 (Category
       2, 3, or 4) are encouraged.