PROSPECTUS 2020-2021 - GRASBY ALL SAINTS CHURCH OF ENGLAND PRIMARY SCHOOL - Grasby All Saints Church of ...
Page content transcription
If your browser does not render page correctly, please read the page content below

Mission Statement...
                    ...the opportunity to succeed.

Our Values
Respect, Responsibility, Truthfulness, Friendship, Perseverance and Teamwork.

Aims and Ethos
"Recognising its historic foundation, the school will preserve and develop its religious character in
accordance with the principles of the Church of England and in partnership with the Church at parish
and diocesan level. The school aims to serve its community by providing an education of the highest
quality within the context of Christian belief and practice. It encourages an understanding of the
meaning and significance of faith and promotes Christian values through the experience its offers to
all its pupils."

We aim to provide a secure Christian environment in which our children are:
- happy, safe, caring and tolerant
- given every opportunity to succeed and realise their full potential
- growing in confidence and personal wellbeing
- able to develop mutual self respect and respect for others.
- working in partnership with a range of other communities

The ethos of our school supports the development of Christian values including love, trust, patience,
friendship and hope. We nurture and inspire these values to promote attitudes of caring,
thoughtfulness and empathy. We promote opportunities to enable children to experience awe and
wonder and develop their spirituality and creativity.

We cater for and respect everyone's opinion irrespective of age, gender, ability or race. We offer an
educational environment which supports children to discover the pleasure of learning. We extend
children's talents, helping them to exploit their strengths and gain confidence to tackle their
weaknesses.

We support our children to develop essential skills and awareness, sensitivity and aesthetic
appreciation in an enjoyable way. Each individual is nurtured through meaningful activities which
excite and quench their natural thirst for knowledge and arouse curiosity and imagination.

We encourage our children to live and work with others, to take responsibility by being caring and
independent members of the school community. They develop skills to be valued members of society
who can make a positive impact on others.

We value both social and academic learning and support the development of the whole child so that
they can be the best they can be.

Our School
School Contact Details:
Grasby All Saints Church Of England Primary School
Vicarage Lane
Grasby Lincolnshire
DN38 6AU
Tel: 01652 628343 Email: enquiries@grasbyprimary.co.uk

Grasby All Saints Church of England Primary School is a voluntary controlled school which is situated
on the western slopes of the Lincolnshire Wolds in the north of the county. Grasby is situated
between Brigg and Caistor. The famous Viking Way walk passes through the centre of the village in
front of the school.

There is an adventure playground, playing field, stage and peace garden to the rear of the school.

School Organisation
The children are taught in mixed aged class groups. These groups are based on the age of the
children. All children receive a differentiated curriculum to ensure that their individual learning needs
are met at the level they are working at. Infant class sizes are restricted to 30 places by government
legislation.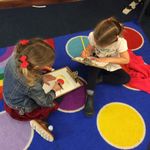 There are currently 88 pupils on roll organised into 4 classes:

Class 1 (Foundation Stage and Pre-school)
Class 2 (Year 1 and 2)
Class 3 (Year 3 and Year 4)
Class 4 (Year 5 and Year 6)

We also offer 30 hours of pre-school provision. Places are limited and visits very welcome. Please
contact our school office or visit our school website.

STAFFING
Headteacher:                  Mrs Zoe Hyams
Deputy Head Teacher :         Mrs N. Taylor

Teaching staff:               Miss N. Taylor
                              Miss R. Brumby
                              Miss V. Flint
                              Mrs A. Rowlands
                              Mrs K. Darwood
Teaching Assistants:          Miss C. Baxter
                              Mrs C. Braithwaite
                              Mrs C. Cadle (H.L.T.A)
                              Mrs R. Cornelius
                              Mrs A. Flint
                              Mrs V. Hebert
                              Mrs J. Hunt
                              Miss J. Maroney
                              Miss A. Glover (PE Apprentice)

Administrative Assistant:     Mrs K. Gibson
Caretaker:                    Mr D. Smith

Lead Lunchtime Supervisor: Mrs. K. Phillips (Senior)
Lunchtime Supervisors:     Mrs M. Fawcett
                           Miss K. Stimpson
                           Miss K. Holland

Governors
Please visit the Governor West Wold Webpage via our website.

http://westwoldfederation.co.uk

Admissions Policy
Grasby All Saints Church of England Primary School follows the recommended Lincolnshire County
Council Admissions Policy, which can be found on our website and also at
http://www.lincolnshire.gov.uk/parents/schools/school-admissions

SCHOOL HOURS
Key Stage One

Morning Session -     9.00 a.m.-12.00 p.m.

Afternoon Session -   1.15 p.m.- 3.30 p.m.

Key Stage Two

Morning Session - 9.00 a.m. – 12.00 p.m.

Afternoon Session - 1.00p.m. – 3.30 p.m.

Please ensure that your child arrives at school promptly. The school gates open at 8.50 a.m. Your co-
operation is appreciated.

Before And After School Clubs

We run before and after school clubs every day from 7.45-8.45am and 3.30-5.45pm. Mrs Braithwaite
and Mrs Cornelius run these sessions. More information on pricing and our booking forms are
available from our school office. Holiday clubs are on offer at Caistor CE and Methodist Primary
School with whom we are now federated.

A wide variety of different clubs takes place in the school throughout the school year. Some of these
are run by school staff and others by outside providers. Most clubs run from 3.30pm - 4.30pm. A list
of current clubs is available at the bottom of the page.
Clubs may include:

   •   Gardening
   •   Football
   •   Multi Sports
   •   Athletics
   •   Table Tennis
   •   Cricket
   •   Cooking
   •   Dance

Attendance Matters
All of our children are expected to be in school for each session time unless there is a good reason for
absence. Government legislation means that schools have to identify absences as authorised or
unauthorised.

In September 2013 the government announced changes to the legislation surrounding holidays in
term time. From 1st Sept 2013 the new law gives NO entitlement to parents to take their children on
holiday during term time. Any application for leave of absence must only be in exceptional
circumstances and the Head teacher must be satisfied that the circumstances are exceptional and
warrant the granting of leave. Head teachers are not expected to class any term time holiday as
exceptional. Parents can be fined by the local authority for taking their child on holiday during term
time without the consent of the school.

The school must be notified of any absence either by telephone, letter or leave of absence form. If
the child is absent as a result of illness parents should notify the school on the child's first morning of
every absence. Any absence not so notified will be classed unauthorised. The

Routine medical, dental and other appointments should be arranged outside of school hours except
in the case of an emergency. Please ensure that children are signed back into school following these
visits.

School closures
In the event of a school closure due to severe weather conditions we will use the 'Teachers to
Parents' text service and also post information on the school website.

Lincs FM 102.2 will also be informed but please note that it can take more than half an hour for
messages to reach air when there are multiple school closures.

Emergency Contact Details
We would be grateful if you could inform the school immediately you have any changes in contact
details especially emergency contact numbers. It is essential that our records are kept up to date. We
also require additional emergency contacts in case you are unobtainable. Please complete an
emergency contact form, available from the school office, or send a note to the office with new
details.

Curriculum
Foundation Stage
This is for pupils between the ages of 4-5 in our school the children in the first year follow the
Foundation Stage Curriculum.

Key Stage One
Year One and Two make up the next Key Stage.
Key Stage Two
Children spend 4 years in Key Stage 2.

The school curriculum is based on the Early Years Foundation Stage curriculum guidance (for pupils
aged 4-5) and The National Curriculum (for Key Stages 1 & 2).

Please visit our school website for more information about our exciting curriculum.

Details about what your child will be learning are posted on the school website:
www.grasbyallsaints.lincs.sch.uk

Music
We pride ourselves on our musical achievements. All children will have the opportunity to learn how
to play a musical instrument. Currently we are supported by specialist music teachers.

We have peripatetic teachers who support individuals to play a range of instruments. We consider
music to be one of the strengths of our school. We also sing with the Grimsby Minster Choir and are
proud of our singing.

If your child would like to take up an instrument then please discuss this with their class teacher.

Performance information about the school

The school has a good track record of ensuring that most pupils achieve good progress and high
attainment. Many of our pupils exceed the expected outcomes by the end of KS 2.

The latest Key Stage Two test results and other published data about our school can be found on our
website.
External reports about the school
Ofsted Report - February 2018

https://reports.ofsted.gov.uk/provider/21/120571

Statutory Inspection of Anglican and Methodist Schools (SIAMS) - July 2017

Please see the link on our website for our Sec 48 Church School inspection report.

School Discipline / Behaviour Policy
Our behaviour and anti-bullying policies can be found on our school website. They outline our
procedures, rewards and sanctions.

S.E.N.D (Special Educational Needs and Disability)
All staff work very hard to ensure the needs of all children are met. In consultation with parents any
child considered to have SEN will be given an individualised education plan to target those areas of
concern (social and emotional, academic or physical need).

At times it may be necessary to involve outside agencies to assess a child's progress in order to access
the correct support. Outside agencies might include Speech and Language therapy, Educational
Psychologist, Social and Emotional Communication Outreach etc.

At times it may be necessary to ask for a multi-disciplinary assessment for a child involving a wider
range of outside agencies and medical support.

As a school we liaise closely with parents to ensure their child is receiving the best support for their
education.

Further information can be found on our website in our SEND Information Report and our West
Wolds Special Educational Needs and Disability Policy.

School Meals
 We pride ourselves on being a healthy school. Many of our children enjoy a cooked meal. Our
Federated kitchens, based at Caistor Primary School, provide healthy, nutritionally balanced and
freshly prepared meals, which meet all the governments' nutritional standards for food in schools.
Meals will be able to be booked in advance and paid for online through ParentPay.

Some children prefer to have a packed lunch. We encourage children to eat a healthy and balanced
packed lunch with plenty of fruit and vegetables. Please note that, as we have children in school who
have allergies, no products containing nuts should be included in packed lunches.
Sweets - We encourage all our children to eat a healthy balanced diet, therefore NO sweets are
allowed in school. Any sweets brought into school must be given to the class teacher who will return
them at the end of the day.

Water - Children are encouraged to drink water throughout the school day. Research has shown that
the brain needs water to work at its best. There is a water fountain in school which provides chilled
water for pupils. We encourage children to bring a water bottle to school.

Medicine in School
Our policy is that if a child is requiring medicine, they should either not be in school or parents should
make arrangements to administer any prescribed medicines themselves during the day. If this is not
convenient then we would encourage you to contact the school office to complete the required
paperwork.

Asthma suffers should bring their inhalers to school. These should be labelled and will be kept in an
easily accessible place in the classroom known to the child and the teacher. Some children may need
to keep their inhaler on their person.

If you have any concerns about any medical issue please do not hesitate to speak to a member of
school staff.

School Uniform
Information is available on our school website or from Uniform Direct.
http://www.grasbyallsaints.lincs.sch.uk/parental_carers_zone/school_uniform/school_uniform.html

Labelling - Please label all clothes, bags, etc with your child's name. This is particularly important, as
once items of clothing have been taken off e.g. for P.E. or swimming, every item is exactly the same
as the next child's.

Our cloakroom space is limited. It is vital that coats and jackets have a loop by which to hang. Please
also restrict the size of bags that your child brings – draw string bags are ideal. Large bags and coats
which are draped by the hood tend to get knocked on the floor which can cause trip hazards.

Safeguarding
Our first priority is your child's welfare. Please visit our website for more
informatuion.http://www.grasbyallsaints.lincs.sch.uk/safeguarding/lincolnshire_support.html

Security
All pupils are requested to enter and leave the school by the door at the back of the building. The
gates are locked once the children are in class and are opened again for children to leave in an
evening. Parents should not walk through school at the beginning of the day after dropping their
child off. All visitors are required to report to Reception and to sign in and out of the school in the
visitor's book.

Access to documents
All relevant documents are made available for your perusal at any reasonable time. Please contact the school
office for advice or additional information.

Data protection

We hold personal data about your child in school and use it to:

   •   Support your child's learning.
   •   Monitor and report on your child's progress.
   •   Provide appropriate pastoral care.
   •   Assess how well the school is doing.

We will not give information about your child to anyone outside the school without your consent
unless the law and our rules allow us to.

Partnership with Parents

We value the contribution of parents whether supporting your child with homework, helping with
F.R.O.G.S events or volunteering to support in school. If you would like to work in school please
contact the office for a DBS form. We welcome all forms of help e.g. with the library, supporting with
crafts or practical tasks, gardening, using the computer, supporting with swimming or hearing
children read.

We appreciate that many parents live very busy lives but your help will be very much appreciated by
the children and staff even if it is just on an occasional basis.

                      Vicarage Lane, Grasby, Barnetby, Lincolnshire DN38 6AU

                                 Registered Charity No: 1076019

Grasby All Saints C. of E. Primary School is extremely fortunate to have the benefit of a thriving
Parent Teacher Association, known as FROGS - Friends Of Grasby School.

The team of dedicated volunteers spend many hours raising substantial sums of money for our
children. Fundraising events include a chocolate bingo, discos, film nights and a summer fair.

The committee decide how to spend the funds raised with the help of a wish list from the school.
Examples include contributing towards trips and theatre events, supporting the school to revamp
technology, organising an end of year disco and paying for Year 6 leaver's gifts. The stage in the
playground, computers and educational equipment have also all been provided by FROGS.

All parents of children at the school are automatically members and all are cordially invited to attend
any of the meetings. The meetings are sociable occasions and new faces are always welcome.

For further information please do not hesitate to contact the school office or visit our school website.