PROSPECTUS 2020-21 ROHINI - (An Institution of Child Education Society (Regd.), Delhi) - Bal Bharati Public Schools
Page content transcription
If your browser does not render page correctly, please read the page content below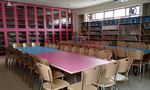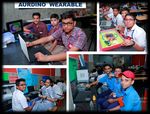 To strive for better and better, not resting on one's laurels; seek solutions
not excuses, deliver results and serve the community by providing quality
education.

*To develop scholastic personalities and impart knowledge to maximise
skills and competencies.
*To impart wisdom that transforms mere knowledge into meaningful
initiative and enterprise for a harmonious and prosperous society.
*To provide holistic education to society as a whole without prejudice or
discrimination.
*To Equip the child to meet all challenges –social, moral and intellectual
and comprehend human values.
*To make students responsible, law abiding and enlightened citizens of
global society.
*To Instil traits of team work, empathy, patience, perseverance and
respect of elders and mentors.
*To ensure sensitivity and commitment to environment and all beings to
save the planet for future generation.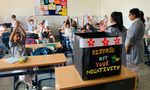 ABOUT THE SOCIETY

Child Education Society, the apex body of Bal Bharati Public Schools and other institutions
of higher education, was constituted in 1944 during the Pre Independence era when the
architects of CES envisioned a free India in which Indian culture, heritage, traditions and
ethos are cherished and nurtured. The society was registered under the Registration of
Societies Act, 1860. Since its inception, CES has been the flag bearer and pioneer
in ensuring Quality Education for all sections of society. Today, the affairs of the Society
are managed by the Board of Management which comprises of illustrious figures in the
domain of education and social workers. It is headed by visionary Shri L. R. Channa, an
eminent educationist and a social entrepreneur. 25 institutions including 15 core schools,
7 project schools in collaboration with Indian Railways and National Thermal Power
Corporation (NTPC) and a Training Institution are running under the aegis of CES and the
empowering leadership of Shri Channa. Bal Bharati Public Schools are co-educational
English medium schools and provide all the modern facilities and multifarious
opportunities to its students.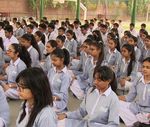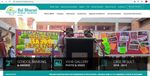 Bal Bharati Public School, Rohini is a premier educational institution in North Delhi. The school has state
of art facilities housed in a modern building. The sprawling green lawn encapsulates a botanical garden.
The school is equipped with well stocked libraries, laboratories, computers, audio-visual equipments,
special studio for visual and performing arts, facilities for indoor and outdoor games including separate
swimming pools for junior and senior students and a medical center. The dedicated, conscientious and
well trained faculty ensures a positive and supportive environment required for the holistic development
of a child. Besides academic excellence and cognitive development, the school endeavors to help each
child discover and develop one's innate talents and abilities. It seeks to instill in the children desirable
habits, positive attitudes and values such as truthfulness, selflessness, self-respect, sense of duty etc.
along with punctuality, compassion, scientific approach etc.

The origin of BBPS Rohini dates back to August 1989. Nestled at Harsh Vihar, the first admission was
done for classes Mont I & II. The school shifted to a modern building with a better infrastructure at sector
XIV Rohini in 1995. The first batch of class XII passed out of the school in 2002. Today, the school is one
of the most prestigious schools in Delhi that imparts quality education to its students.

The School Managing Committee is headed by Dr. V. K. Ahuja, the Chairman. Mrs. Suruchi Gandhi is the
Secretary (Manager) and Mrs. Geeta Gangwani is the Principal of the school. The Principal is supported
by the Vice-Principal, Mrs. Bandhana Sharma and three Headmistresses, Mrs. Meera Wadhwa, Mrs. Alka
Chadha, Mrs. Anjana and the administrative staff. A team of qualified and experienced teachers along with
dedicated administrative staff, transport and support staff facilitate the smooth functioning of school.

The school has 106 highly qualified and experienced teachers for imparting education and guidance to the
children. Staff members regularly attend workshops to hone their skills for teaching as well as mentoring
the students effectively. They are also encouraged and supported to pursue online courses to enhance
professional competence. In addition, the school functions smoothly with the help of the contractual staff,
office staff and the support staff.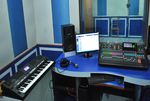 Accolades & Achievements of school

                                        NATIONAL AWARD TO TEACHERS, 2017 -Principal, BBPSRH,
                                        Ms.Geeta Gangwani has been honoured with the National Award to Teachers,
                                        2017 by the Department of School Education & Literacy, Ministry of Human
                                        Resource Development (MHRD), on 5 September, 2018 by Honourable Vice
                                        President of India, Mr. Venkaiah Naidu in a special ceremony held at Vigyan
                                        Bhawan, New Delhi.

                                        CBSE TEACHERS AWARD 2018-19 -Ms. Sapna Makan, TGT Maths, BBPS, Rohini
                                        was conferred with CBSE Teachers Award, 2018- 19.. She received a certificate, a shawl and a
                                        cheque of Rs 50,000.

                                            STATE BEST TEACHER AWARD-

Ms.Meera Wadhawa, Headmistress Middle Department received the State Teachers Award 2013 by then honorable Chief Minister Ms. Sheila
Dikshit.

Ms.Mridu Marwah , TGT Science received the Best Teacher Award in the State Teachers Award Ceremony 2017 held at Thyagraj Sports
Complex from honourable Chief Minister Sh. Arvind Kejriwal and the respected Dy. Chief Minister Sh. Manish Sisodia.

Ms. Sapna Makan, TGT Mathematics was conferred with the State Teachers Award by the Delhi Government in an award ceremony held at
Thyagraj Sports Complex on 5 September 2019.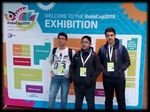 Accolades and Achievements of school
THE PROGRESSIVE TEACHER AWARD - Ms Monika Sindhwani, PGT Physics received the Progressive Teacher Award 2019 for "Innovative
Strategies in Teaching of Science" by S. Chand Group.

TEACHER INNOVATION AWARD - Ms Sugandh Lal, TGT History: Mr Nirmalya Banerjee, TGT Art; Ms Monica Narang, Ms Sangeeta Kapoor
and Ms Rupal Ghai, Assistant Teachers received Certificates of Appreciation in category 'Teacher Innovation Award for Sustainable Efforts
towards Promoting Joyful and Experiential Teaching' , 30 September 2019.

BHASHA SARTHI PURUSKARBBPS - Ms Neeru Trikha , TGT Hindi was awarded the Bhasha Sarthi Puruskar for commendable results of her
students in AISSE 2019 Hindi Examination by Hindi Vikas Manch on 15 October 2019 . Medals were awarded to two students Khushi Rawat and
Dhriti Khurana for scoring 98 Marks in the exam.

LIFE EMPOWERMENT AWARD FOR 'Peer Leadership for Value Education' - Ms Namrata Markan, PGT English, as Mentor of the Student
Council and to Vipul Parasher, XI D, Head Boy

REX KARAMVEER #EDUCATION CHANGE CHAMPION FELLOWSHIP & AWARDS 2019 - BBPS RH has been selected as REX
KARAMVEER #EDUCATION CHANGE CHAMPION 2019 for creating a positive transformation through social volunteering, 15 April 2019 .

LEARNSTORM AWARD 2018- BBPS RH won 'Keep Going, Keep Growing Award' for LearnStorm 2018 , a National Interschool Online Maths
Challenge conducted by Khan Academy.

INNOVATIVE TEACHER OF THE YEAR -Mr Nirmalya Banerjee , TGT Art was conferred with 'Innovative Teacher of the year Award' in
International School Awards 2019 by Chitkara University, Chandigarh in May 2019 for excellence in innovative teaching of Visual Arts.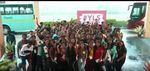 Accolades & Achievements of school
TEACHERS' DAY AWARD- Principal was honoured with 'Principal Par Excellence Award' by International Institute of Hotel Management on
31 August 2019 at Vivanta. In the same ceremony, Ms. Monica Narang , Assistant Teacher Primary received Teachers Day Award 2019.

DIGITAL LEARNING RANKING - BBPS RH was ranked among top ten schools in North Delhi region in "India Top School Ranking 2018", by
Digital Learning, a popular magazine under Elets Technomedia. The felicitation ceremony will be held on 12 April 2019 at Chandigarh.

LIFE EMPOWERMENT AWARD FOR BBPSRH- BBPS RH was recognized for remarkable achievements in four award categories under the
Life Empowerment Awards organized by Expressions India. Life Empowerment Award for 'Vision for School, Family and Community Partnership'

LIFE EMPOWERMENT AWARD FOR TEACHER LEADERSHIP-In the same award ceremony Ms Pooja Sharma,TGT Science was
recognized for exemplary achievement in the category "Teacher Leadership and Value Education".

LIFE EMPOWERMENT AWARD FOR ART & CULTURE -Ms. Manpreet Kaur, PRT Art received the Life Empowerment Award for
exemplary achievement in the category "Art and Culture Promotion" .

OUTSTANDING ACHIEVEMENT AT INTERNATIONAL TAEKWONDO CHAMPIONSHIP 2019 - Yashika Bhardwaj, of class XI won
Silver Medal in above 68 kgs weight category in the International Taekwondo Championship 2019 held at Malaysia from 19 to 21 July 2019.

COMMENDABLE ACHIEVEMENT IN DOUBLE DUTCH CONTEST WORLD 2019 - Sandeep Sagar, Tarunya Jain & Srijan Kumar,
of class IX got Bronze Medal in U-17(Boys) Double Dutch Contest World 2019 organized by World Rope Skipping Federation at Tokyo, Japan
from 1 to 6 August 2019.
Programmes for Igniting Young Minds

New Initiatives and New
Innovations
 Youth Leadership Summit ( YLS)

 BBPS, RH organized outstation Youth Leadership
 Summits for the students of Classes XI and XII at
 Jaipur ( 2017), Jim Corbett (2018) and Jaipur again
 (2019). Each Summit included sessions on Leadership,
 Team Building, Body Language, Passion Building,
 Imagination Deficit, Experiential Learning, Personality
 Development, Self-Belief and Failures, curated and
 conducted by expert trainers from 'The Education
 Tree' , a popular youth organization.
Programmes for Igniting Young Minds

New Initiatives and
New Innovations
• TEDxYouthBBPSRohini
A momentous and memorable day was marked
in Delhi on 17 November 2018 as the premier
institute Bal Bharati Public School, Rohini
organized prestigious TEDxYouth BBPS Rohini, a
TEDx event in its premises. The theme of the
event was "Unlearn to Learn" with an
impressive lineup of speakers. The inaugural
speaker was Mr. Manish Sisodia, Deputy Chief
Minister, Delhi.
New Initiatives and New Innovations                                       Programmes for Igniting Young Minds

             INITIATIVES FOR IMAGE BUILDING & ENHANCEMENT

WEBSITE :   https://bbpsrohini.balbharati.org/                   FACEBOOK :   https://www.facebook.com/officialbbpsrohini

                                          INSTAGRAM :   https://www.instagram.com/bbps.rohini.official/

                                          BBPS RH Facebook Page- BBPS RH has designed the first ever
                                          official Facebook page which will connect the school to the digital
                                          community and broaden the school's spectrum.
INFRASTRUCTURE                                                               Technology Havens of learning :Computer Labs

             Junior Computer Lab.                    Sub. Junior Computer Lab.                                Senior Computer Lab.

The impressive red brick school building is built upon an area of 3.5 acres with state of the art amenities. The administrative block houses the
Principal's office, a Reception Lounge, the School Office and a Conference Room. The school also has 3 computer labs equipped with the latest
computers with multimedia.

   Junior Computer Lab.                                                                           Junior Computer Lab.

                                                           Senior Computer Lab.
INFRASTRUCTURE                       Beyond Academics : Art, Dance & Library                   Library Sr.

                                                                                               Recording
                                                                                                 Studio

                                   Library Jr.

The academic block includes Multipurpose Playfield, Solar cell panels , Rainwater Water Harvesting Project , Utility Complex, a Skating rink ,
Badminton Courts, Physics, Chemistry & Biology laboratories , Maths and ATAL Tinkering Lab , two exhaustive libraries. The art rooms, music
rooms, dance rooms and a recording studio blends cultural learning with technology.

                                                                                                            ART Room (Jr. & Sr.)
      Dance Room (Jr. & Sr.)                                 Music Room
INFRASTRUCTURE                To learn by doing : Science, Math Labs and ATL Lab

         ATAL Tinkering Lab

                                                   Math Lab

                                            Physics,
                                            Chemistry & Biology labs.
THE ERA OF
DOMINANCE

 ROBOTICS

 ARTIFICIAL
INTELLIGENCE
SPORTS                                                                          Physical growth & development: Sports Facilities
                                                                                               Football                   Swimming

                                                                                                              Cricket
               Yoga                                         Volleyball

         Table Tennis                                                                           Chess
                                                                            Rope Skipping
The school takes special care of physical health, games and sports
activities by providing the required facilities and coaches for
athletics, football, badminton, basketball, cricket, gymnastics,
taekwondo, swimming, table tennis, volleyball, yoga and chess. State
of Art multi-utility court with Proflex roof is available. The School has
two swimming pools for seniors and junior students each equipped
with shower rooms and separate changing rooms for boys and girls.
The school has a skating rink as well. Monthly sports activities for Pre
                                                                                             Basketball
Primary and Primary Classes and Intra Class Matches for classes II to
XII in different games are regularly held. The students regularly
participate in the District, Zonal, CBSE cluster, State, Nationals, SGFI
and Inter School competitions and show commendable
achievements.
                                                                            Badminton
Yashika Bhardwaj, of class XI won
Silver Medal in above 68 kgs weight
category      in the International
Taekwondo Championship 2019 held at
Malaysia
Pre School/ Pre Primary
ACADEMICS                              At the pre-primary level, play way based educational programmes and
                                       learning by doing method is followed with special emphasis on
                                       physical, mental, emotional and social growth. Learning is informal
                                       with the aid of specially designed apparatus under the supervision
                                       and guidance of trained and experienced teachers.
                                       Primary (Classes I-V)
                                       At this stage, formal teaching of academic subjects such as English,
                                       Hindi, Maths, Social Science, General Science and EVS is introduced
                                       along with creative art, physical education, yoga, educational tours,
                                       excursions and outings. Special programmes like Theatre in Education
                                       and Integrated Learning are being employed in regular classroom
                                       teaching.
                                       Middle (Classes VI-VIII)
                                       Apart from subject teaching, students are encouraged to participate in
                                       creative arts such as dance, drama, music and craft as per the
                                       guidelines of CBSE. Along with the above, the regular classroom
                                       teaching is supported with Flip classrooms, Experiential Learning and
                                       strategies
                               Secondary (Classes IX-X)
            Tablets            Both scholastic and co-scholastic areas are patterned on the guidelines of CBSE.
                          Senior Secondary (Classes XI-XII)
                           Science, Commerce and Humanities streams are offered along with English as a core
                           subject. The Science stream offers Physics, Chemistry, and Mathematics with
                           Biology/Computer Science/Economics / Psychology. In the Commerce stream, the
               students have an option of studying Accountancy, Business Studies, IP and Economics with or
               without Mathematics. There is provision of studying Economics, Psychology, Political Science,
               Psychology, Mathematics and History in the Humanities stream. There is special focus on
               career planning and growth.
Workshops and Seminars
The school has a unit in the name of 'The
Learning Centre' wherein the Special
Educator aims at modifying the teaching
strategies to meet the learning styles and
academic needs of the children at all levels.
We focus on learning intentions aiming at
'SKILLS and CONCEPT DEVELOPMENT'.
Workshops for Students- Regular informative and interactive workshops are organized
for the student's catering to age-appropriate issues.
Workshops for Teachers – To create a spirit of enquiry among the faculty members and
to keep them abreast with the changing paradigms, in-service training programs and
workshops are a regular feature.
Workshops for Parents –"We are what our children really need." Keeping this thought in
mind , regular informative sessions are held for the parents to enlighten them about
parenting trends and changing needs of their precious ones.
INTERNATIONAL DIMENSION
The school aims at nurturing global citizens through cross – cultural
activities. Students are familiarized with various cultures and lifestyles
while also getting an exposure to global issues. Thrice a recipient of
International School Award(ISA), an accreditation scheme of the British
Council, the school has added an international dimension to the curriculum.
                                      DENMARK
                           WALES
                                       GERMANY
                            ENGLAND
                              SWITZERLAND

                                                              JAPAN

                                                  AUSTRALIA
INTERNATIONAL DIMENSION

Video conferences with schools in Europe, Asia and other countries,
collabarative projects are organized through 'Generation Global',
EUmIND, iEarn and Jenesys programme. The school Principal
Ms.Gangwani is also the British Council School Ambassador (BCSA).
PREFECTORIAL BOARD
                                                             Prefectorial Board is selected each year and appointed via a
                                                             formal investiture ceremony at both senior and junior levels.
                                                             This team works closely with the authorities to support the
                                                             institution in its everyday functioning. This student body acts as
                                                             a link between the teachers and the taught and also takes on
                                                             the responsibility of guarding/leading the students
                                                             appropriately.

The core group of this body of students comprises of the
main office bearers, namely the President, Vice President,
Sports and Cultural Secretary and Social Media Managers.
In addition, each department selects a capable team of
prefects. Prefectorial Board is engaged in various
leadership tasks such as the Adopt a Classroom
Programme to create Awareness about bullying, school
celebrations and students' discipline.
PTA
                                                                  All parents are enrolled as members of the
                                                                  PTA. A strong, active, resourceful and deeply
                                                                  committed Parent Teacher Association meets
                                                                  from time to time to extend a helping hand to
                                                                  the school to achieve its aims and objectives. It
                                                                  plays a key role in the developmental activities
                                                                  of the school and welfare of the students

               ALUMNI ASSOCIATION
The school has a very active Alumni Association that organizes
special events as well as support the school in conduct of
different programs.
         AWARDS & FEE CONCESSIONS
The school provides awards to meritorious students in
academics as well as for outstanding performance in music,
dance, art & painting, games & sports etc. every year. A number
of fee waivers are awarded on merit-cum-need basis.
COUNSELLING
There is a full time trained Counsellor for students and with students with special
needs. catering to their socio-emotional, behavioral and academic needs of the children at all
levels. Direct interaction between the parents and the counsellor are arranged to help
the child overcome the physical and mental challenges of growing up. The school
provides counselling in the following areas:                       Counselling for teachers
  Counselling for students             Plan for special children
                                                                                    Workshops are organized for
                                                                                    professional enrichment of
                                  Students with special needs like LD and           faculty members as well as to
                                  ADHD are catered to in an effective               sensitize them to various
      We aim at preventive        manner. Individualized Education Plan             issues pertaining to students
      rather than curative        (IEP) for students with special needs are         such as identification of
    approach to counselling       prepared and parent interaction is                special children, behavioral
    covering core areas like      organized     regularly   for    effective        concerns etc.
      decision making and         implementation of their individualized
    assertiveness, life skills,   learning schedule. Modified curriculum
       adolescent issues,         and relaxation in marking scheme are
      seminars and career         sanctioned as per need, as per CBSE
     talks for Classes XI and     guidelines.                                  Counselling is provided to parents
      XII to make informed                                                     in order to inform them about the
          career choices.                                                       innovative educational programs
                                                                                 and other issues related to their
                                                                                        respective wards.
                                             Counselling for parents
Disaster management has been a part of the School Calendar since 2008. Regular mock drills are conducted to ensure students are trained for
timely evacuation and mitigation. There is a task force committee at school that monitors the security and safety of everyone in the school.
Safety Walk is organized every month in the presence of members of Safety Security Committee.
Essential information related to Safety & Security is displayed at prominent places.
The school has made arrangements to deal with Fire hazard.
Electrical panels/fittings are checked and Electrical audit is conducted on the regular basis.
A guard is posted outside swimming pool from 7:30 am to 2:30 pm.
Teachers are put on bus duty to ensure safe journey for all the bus users.
Any student missing the bus/van is brought at the school office wherein the guardian is informed. The student is made to sit at the reception
/HM office till the parent comes.
Visitor Management System is installed at the gate and all visitors are given visitor passes for security reasons.
Small children up to class V leave the class in pairs and not singles.
Children are never left without supervision.                                                      SAFETY
The roof of the school remains locked at all times.
                                                                                                     &
The gates are manned by security guards 24*7.
All strategic points are covered by CCTV camera.
                                                                                                 SECURITY
A houseman/ayah is stationed outside each toilet in block I (Pre Primary).
The information of the absentees is conveyed to the parent through SMS facility on daily basis.
PA system is also available in Principal's and Vice Principal's office.
At the end of day, guards/peons/housemen check each classroom/washroom/play area to ensure no child is left behind.
GLIMPSES OF PRE SCHOOL, BBPS, Sector-25
ADMISSION PROCEDURE FOR PRE-SCHOOL (2020-2021)

Online Registration form for admission to Pre-School, Session 2019-2020 can be submitted
on the school website http://bbpsrohini.balbharati.org/ from 29 November 2019 to 27
December 2019. The online registration form must be submitted by paying online
registration fee of Rs 25/- (nonrefundable) only. The last date for submission of the printout
of the confirmation form, generated after registering online, is 27 December 2019 at the
School Gate No 1.

Eligibility :

Age Criteria     : Born between 1 April 2016 and 31 March 2017

Note : The entire process of admission is online.
For admission to EWS and Disadvantaged categories rules framed by DOE will
                              be followed.
CRITERIA & ALLOCATION OF SEATS
                                                            SESSION: 2020-2021
Eligibility:               Age Criteria               : Born between 1 April 2016 and 31 March 2017
                            SCHEDULE OF ADMISSIONS                                                               TOTAL NUMBER OF SEATS – 230
Online Registration                    -            29-11-2019 TO 27-12-2019                     A.    EWS/DG                              25%                         58
Last date of receipt of confirmation forms-         27-12-2019
                                                                                                 A.   Staff wards                          5%                          11
Admission Schedule                     - As per the Department Of Education Notification
                                                                                                 B.   Management Seats                     20%                         46
                                                                                                 C.   General Seats                        50%                        115
List of provisionally selected children
1st List                               -              24 January, 2020 at 2 pm
2nd List (if any)                      -              12 February, 2020 at 2 pm
                                                                                       •   For neighbourhood criteria, distance will be calculated from Bal Bharati
                                                                                           Public School, Sector – 14, Rohini. However, as per DOE Order No.
                                                                                           DE.15(105)/PSB/2017/14826-14835 dated 04.08.2017 and MC Resolution
  Points will be allocated to the applicants on the basis of the following criteria:       passed on 13.10.2017, the Pre-School classes will be held at Bal Bharati
                                                               TOTAL POINTS                Public School, Sector – 25, Rohini for the Session 2020-21.
1)    Neighbourhood Distance                                      50                   •   For General Category, 50% seats will be given to boys and 50% to girls.
        a. 0 to 3 kms                  50                                                  However, the same is not applicable in case of EWS Quota, Staff wards and
        b. > 3 to 5 kms                30                                                  Management seats.
        c. > 5 to 7 kms                10                                              •   The remaining seats of B (Staff wards), if any, will become open seats.
        d. > 7 kms                     0                                               •   There will be no interaction with parent/child.
2)    Old Parents (case of Sibling)                               20                   •   There will be no weightage for parents' educational qualification,
3)    Alumni of BBPS, Rohini                                      10                       occupation or financial status.
4)    First born child                                            20                   •   In case the number of applicants in General Category are in excess of the
                                       Total Points              100                       number of seats available at a particular point, the draw of lots will be
                                                                                           conducted.
                                                                                             Note: School Transport is a facility extended on available selected routes only.
SCHEDULE TO BE FOLLOWED FOR ADMISSION TO PRE-SCHOOL (2019-2020)
                                            IMPORTANT DATES:
ONLINE REGISTRATION                     :       29 November 2019 to 27 December 2019
SUBMISSION OF PRINTOUT OF THE           :       29 November 2019 to 27 December 2019
CONFIRMATION FORM IN THE DROP BOX AT SCHOOL GATE NO. 1 (MANDATORY)

LIST OF CANDIDATES ELIGIBLE FOR              :   17 January 2020 (Friday)
DRAW (IF REQUIRED)                                        At 2pm in the school premises
DRAW OF LOTS FOR GENERAL CATEGORY            :   22 January 2020 (Wednesday)
(IF REQUIRED)                                             Time: At 3:00pm in the school ground
 1ST LIST & WAITING LIST                     :   24 January 2020 (Friday)
                                                          At 2:00 pm in the school premises
RESOLUTION OF QUERIES OF PARENTS         :       27 January 2020 to 3 February 2020
(IF ANY)
SUBMISSION OF FEES                           :   28 January 2020 to 10 February 2020
2ND LIST (IF ANY)                            :   12 February 2020 (Wednesday)
                                                        At 2:00 pm in the school premises

SUBMISSION OF FEES (2ND LIST)                :   Will be informed along with the list

CLOSURE OF ADMISSION PROCESS                 :   16 March 2020.
For admission to EWS and Disadvantaged categories rules framed by DOE will be followed.
INSTRUCTIONS: FOR ADMISSION TO PRE SCHOOL 2020-21
•     The online registration form must be submitted by paying online registration fee of Rs, 25/- (non-refundable) only.
•    Drop the printout of the Confirmation Form, duly signed, in the drop box at the School Gate No. 1 along with the printout of the distance
     calculated by the google maps. (Mandatory)
•    No other document except the printout of the distance calculated by google maps is to be attached with the Confirmation form.
•    Submission of Confirmation form can be done from 29 November 2019 to 27 December 2019.
•    There will no interaction with parent/child.
•    No prospectus will be sold.
•    There will be no weightage for parents' educational qualification, occupation or financial status.
•    Incomplete or incorrect application will be rejected.
•    School will not be responsible for non-receipt of Confirmation form sent by post.
•    Please do not fill more than one form, else the child's candidature will get cancelled.
•    The school will not entertain any request for the corrections in the entries made by the parents in the online form.
•    Admission process to be over in all respects by 16 March 2020.
Note: At the time of physical verification of documents, if any document found missing / false/fake the admission stands
cancelled.
    DOCUMENTS REQUIRED AT THE TIME OF VERIFICATION, IF SELECTED, FOR ADMISSION IN PRE-SCHOOL (2020-21)
At the time of verification (if selected), please bring the following documents for submission:-
1. Self-attested Photocopy of Birth Certificate of Child issued by Municipal Authority.
2. Residence Proof: Self-attested Photocopy of Parent (s) Voters Identity Card / Ration Card / Passport / Electricity Bill / House Tax Receipt etc.
3. Recent Coloured Passport size Photograph of the Child, Father & Mother.
4. Proof to validate Sibling Applications i.e photocopy of latest fee slip/identity card of real brother / sister studying in BBPS, Rohini.
5. Proof of being an Alumnite of BBPS, Rohini (10th & 12th passing certificates and marksheet)

Note: Please bring all certificates in Original also at the time of verification.
Fee Schedule/Rules
 School fees payment schedule                                                                                            MODE OF PAYMENT OF FEES
                                                                                                   Collection of fees would be done through ECS. The first run would take place on 10th of the first quarter
 1.    1st Quarter : April to June                                                                 and a re-run would be on 20th of the same month, only in case the amount is not credited in our account
 2.    2nd Quarter: July to September                                                              on the first run. However, the 1st fees at the time of admission is to be paid only through a demand
 3.    3rd Quarter: October to December                                                            draft.
 4.    4th Quarter: January to March                                                                                               TRANSPORT FEES
                                                                                                                                Charges are payable for 11 months.
                                                                                                   The amount is to be deposited along with the school fees for every quarter.
         RULES FOR PAYMENT
 (i) Fee is payable for 12 months irrespective of the date of admission.                                                                   Uniform
                                                                                                   It is compulsory for all students to wear prescribed school uniform. All items of summer and winter
 (ii) Payment should be made between the 1st and the 20th of the 1st month of                      uniform, other than shoes will be available at the uniform counter in the school. The parents are
 each quarter.                                                                                     requested to purchase the uniform only from the school counter in order to ensure correctness of
                                                                                                   material and tailoring, cut and style as well as price.

                                                                               School/Office timings
       The school follows two different set of timings for smooth functioning of setup. The timings are as follows:-
       PRE-SCHOOL & PRE-PRIMARY                8.45 AM TO 1.00 PM
       I-XII                                 7.55 AM TO 2.15 PM
       The students are monitored by the teachers at each exit point.

       Office timings          8.00 AM TO 3.15 PM

                                                                                         Bus facility
The school owns a fleet of CNG buses for providing transport facilities to the students on selected routes. For the safety of children, there are teacher in charges in the bus. School owned buses
are run strictly as per Supreme Court guidelines and are fitted with GPS.

      Contact Us :
         Bal Bharati Public School, Sector-14, Rohini, N.D. – 110085.
      Phone No. : 011-27554561 / 62 / 63. School email ID :- bbpsrh@gmail.com