Seaweed aquaculture governance in Australia - A review of state and Northern Territory seaweed aquaculture policy
Page content transcription
If your browser does not render page correctly, please read the page content below
Seaweed
aquaculture
governance
in Australia
A review of state and
Northern Territory seaweed
aquaculture policy

by Jo Kelly and Professor Catriona Macleod
January 2023
Seaweed aquaculture
          governance in Australia
             A review of state and Northern Territory
                   seaweed aquaculture policy

Contributing researchers: Jan Shaw, Maree Fudge, Lynna Cortes (UTAS Policy Team)

Authors: Jo Kelly (Australia Seaweed Institute) and Professor Catriona Macleod (UTAS)

                                   January 2023

                     AgriFutures Australia publication no. 23-014
                    AgriFutures Australia project no. PRO-016088
© 2023 AgriFutures Australia
All rights reserved.

ISBN 978-1-76053-354-0
ISSN 1440-6845

Seaweed aquaculture governance in Australia:
A review of state and Northern Territory seaweed aquaculture policy
Publication no. 23-014
Project no. PRO-016088

The information contained in this publication is intended for general use to increase knowledge and discussion,
and the long-term prosperity of Australian rural industries.

While reasonable care has been taken in preparing this publication to ensure that information is true and correct,
the Commonwealth of Australia gives no assurance as to the accuracy of any information in this publication. You
must not rely on any information contained in this publication without taking specialist advice relevant to your
particular circumstances.

The Commonwealth of Australia, AgriFutures Australia, the authors or contributors expressly disclaim, to the
maximum extent permitted by law, all responsibility and liability to any person, arising directly or indirectly from
any act or omission, or for any consequences of any such act or omission, made in reliance on the contents of
this publication, whether or not caused by any negligence on the part of the Commonwealth of Australia,
AgriFutures Australia, the authors or contributors.

The Commonwealth of Australia does not necessarily endorse the views in this publication.

This publication is copyright. Apart from any use as permitted under the Copyright Act 1968, all other rights are
reserved. However, wide dissemination is encouraged. Requests and inquiries concerning reproduction and
rights can be made by phoning the AgriFutures Australia Communications Team on 02 6923 6900 or emailing
info@agrifutures.com.au.

Researcher contact details                                      AgriFutures Australia contact details

Jo Kelly                                                        Building 007, Tooma Way
Australian Seaweed Institute                                    Charles Sturt University
                                                                Locked Bag 588
0466 349 508                                                    Wagga Wagga NSW 2650
jo.kelly@australianseaweedinstitute.com.au
                                                                02 6923 6900
                                                                info@agrifutures.com.au
                                                                www.agrifutures.com.au

In submitting this report, the author has agreed to AgriFutures Australia publishing this material in its edited form.

AgriFutures Australia is the trading name for Rural Industries Research and Development Corporation (RIRDC),
a statutory authority of the Australian Government established by the Primary Industries Research and
Development Act 1989.

Research investments made or managed by AgriFutures Australia, and publications and communication
materials pertaining to those investments, are funded by industry levy payers and/or the Australian Government.

                                                           ii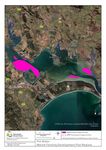 Foreword
Australia has the potential to create a $1.5 billion seaweed industry over coming decades. Seaweed
farming could contribute significantly to Australia's sustainable development agenda, but this can
only be realised with appropriate regulation and management. The Australian Seaweed Industry
Blueprint shows that as the seaweed industry develops, policy will need to evolve to ensure the
regulatory framework enables the anticipated growth.

This project was initiated to gain a comprehensive understanding of the various governance and
policy structures for marine seaweed aquaculture around Australia, and to provide a resource for
industry to navigate aquaculture legislation and approval processes in each state and the Northern
Territory.

The report provides commentary from an industry perspective on the strengths and gaps in seaweed
aquaculture governance nationally, and details recommendations on development needs.
Recommendations include the development of national policy on seaweed aquaculture in marine
water, and support for wild and aquaculture seedstock supply via a national seaweed hatchery
network. The report also highlights the importance of a science-based, adaptive policy approach.

This project was completed as part of the AgriFutures Australia Emerging Industries Program, which
focuses on new industries with high growth potential. Emerging animal, plant and aquatic industries
play an important role in the Australian primary industries landscape. They contribute to the national
economy and are key to meeting changing global agricultural product demands. Most of AgriFutures
Australia's publications are available for free download or purchase online at www.agrifutures.com.au

Michael Beer
General Manager, Business Development
AgriFutures Australia

                                                  iii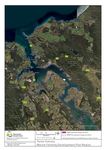 Acknowledgments
The authors would like to thank the members of the Australian Fisheries Management Forum
Seaweed Working Group (AFMF SWG) who agreed to fact-check representation of each jurisdiction
of this report, specifically Dianne Maynard, David Jarvis and Ian Dutton (NRE Tasmania); Shane
Roberts and Kate Rodda (PIRSA); Steve Nell (DPIRD WA); Ian Lyall (DPI NSW); John Dexter, Ralf
Jaehrling, Rebecca Schofield (QDAF); Matthew Osborne (DITT NT) and Joanne Klemke (VFA).

In addition, we acknowledge the input of many others in various government agencies across the
country who helped direct us to appropriate legislation and policy structures in each state, and
provided comments on early drafts.

Abbreviations
AFMF            Australian Fisheries Management Forum

DITT            Department of Industry, Tourism and Trade (Northern Territory)

DPIRD           Department of Primary Industries and Regional Development (Western Australia)

NRE             Department of Natural Resources and Environment (Tasmania)

PIRSA           Department of Primary Industries and Regions South Australia

QDAF            Queensland Department of Agriculture and Fisheries

SDG             Sustainable Development Goal

SWG             Seaweed Working Group

UN              United Nations

UTAS            University of Tasmania

VFA             Victorian Fisheries Authority

                                                  iv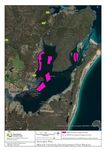 Contents
 Foreword ........................................................................................................................................... iii

 Acknowledgments ............................................................................................................................ iv

 Abbreviations .................................................................................................................................... iv

 Purpose of the report .......................................................................................................................... 1

 Introduction........................................................................................................................................ 1

 Background: Marine seaweed aquaculture ........................................................................................ 2

 Research methodology ....................................................................................................................... 3

 Seaweed industry development context ............................................................................................. 4

 Summary of seaweed aquaculture regulation and policy in Australia ............................................... 6

 Key findings....................................................................................................................................... 8

 Recommendations .............................................................................................................................. 9

 Appendix A – Seaweed aquaculture management in New South Wales ......................................... 10

 Appendix B – Seaweed aquaculture management in Queensland ................................................... 14

 Appendix C – Seaweed aquaculture management in Victoria ......................................................... 18

 Appendix D – Seaweed aquaculture management in Tasmania ...................................................... 22

 Appendix E – Seaweed aquaculture management in South Australia ............................................. 38

 Appendix F – Seaweed aquaculture management in Western Australia ......................................... 52

 Appendix G – Seaweed aquaculture management in the Northern Territory .................................. 57

 References ........................................................................................................................................ 60

                                                                         v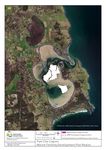 Purpose of the report
This project was initiated to address a key recommendation from the Australian Seaweed Industry
Blueprint (Kelly, 2020) to provide a comprehensive understanding of the various governance and
policy structures for marine seaweed aquaculture around Australia.

The report documents the state of seaweed aquaculture governance in Australia as at November 2022
and provides a resource for industry to navigate aquaculture legislation and approval processes in each
state. As seaweed aquaculture is an emerging industry, so too are the governance arrangements. Thus,
industry participants are advised to check agency websites and directly contact relevant state/territory
government departments for the most up-to-date information. Specifically, a review of management
arrangements for seaweed aquaculture and harvest was underway in Victoria at the time of writing
and Western Australia was anticipating proclamation of a new Aquatic Resources Management Act
2016.

Based on the outcomes of a national review, the report provides commentary from an industry
perspective on issues and gaps in seaweed aquaculture governance nationally, and details
recommendations on development needs.

Introduction
This report outlines how seaweed aquaculture is currently managed in Tasmania, South Australia
(SA), Victoria, New South Wales (NSW), Queensland, Western Australia (WA) and the Northern
Territory, with a view to identifying both common governance approaches for seaweed marine
aquaculture and potential opportunities for improvement.

The report provides clear information on how seaweed aquaculture is managed in each Australian
state and the Norther Territory (see Appendices) in terms of the strategic policy context and specific
legislation, particularly what the leasing and licensing process is and what institutional arrangements
exist. This information was used to identify optimal practices in Australia and to suggest where
governance could evolve to better support industry development.

It should be noted that governance approaches are evolving in some jurisdictions to support the
emerging seaweed industry; for example, Victoria was undertaking a review at the time of writing.
Background: Marine seaweed aquaculture
Seaweed is considered 'extensive aquaculture', meaning that nothing is added to the crop in the
marine environment and there is no high-nutrient waste produced. Seaweed is typically grown on
longlines or submerged lines or frames. It is similar to oyster and mussel aquaculture, and differs from
'intensive aquaculture', which requires feed and produces significant amounts of high-nutrient waste.
Seaweed is commonly recognised in research as providing significant nutrient mitigation and other
ecosystem services, and can increase the resilience of marine ecosystems (Barrett et al., 2021; Chopin,
2014; Clements and Chopin, 2017; Park et al., 2021; Troell et al., 2022). It is widely accepted that
extensive aquaculture of native species has substantially lower ecological risks and potential impacts
compared with intensive aquaculture (Barrett et al., 2021; Clark et al., 2021; Great Barrier Reef
Marine Park Authority, 2004a).

Further, the Australia Government's Powering Australia plan, commitment to the Global Methane
Pledge and presence on the High Level Panel for a Sustainable Ocean Economy highlight the
opportunity for seaweed aquaculture to support more sustainable food production, reduce livestock
emissions and positively impact the ocean.

A recent review of expert perceptions of seaweed aquaculture in Australia demonstrated how
important the industry could be in helping address several global United Nations Sustainable
Development Goals (SDGs) (Spillias et al., 2022). The study found seaweed farming could help
address SDGs 2 (Zero Hunger), 8 (Decent Work and Economic Growth), 9 (Industry, Innovation, and
Infrastructure), 12 (Sustainable Production and Consumption) and 15 (Life on Land), and could play a
significant role in addressing SDG 14 (Life Below Water) if clear management and governance
leadership could be established. Spillias et al. (2022) noted the potential for seaweed farming to
contribute significantly to Australia's sustainable development agenda exists, but can only be realised
with consistent and appropriate regulation and management that support industry development and
prevent negative outcomes.

                                                   2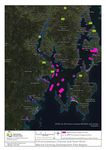 Research methodology
This was a qualitative desktop review, supported by in-person discussions with relevant policy
officers, of the various governance aspects (permitting, regulation and policy) relating to seaweed
aquaculture in seven Australian jurisdictions. The Australian Seaweed Industry Blueprint (Kelly,
2020) framed the key gaps and barriers to industry growth, and this was used as the context to assess
governance frameworks in each jurisdiction. Similarly, the National Aquaculture Strategy provides an
understanding on gaps in governance from a broader aquaculture perspective, and this was also used
to assess governance frameworks.

Documented management frameworks were defined as including legislation, policy statements,
planning documents and any other policy or management-related documents identified by the
jurisdiction as relevant to the management of seaweed aquaculture.

Materials for analysis were identified by an online internet search starting in each case with the
relevant government websites and searching in three steps:

    1. Reviewing summary government webpages for aquaculture and compiling policy and
       legislation mentioned.

    2. Searching government webpages and compiling documents or information referencing marine
       seaweed aquaculture.

    3. Compiling application, licensing and permitting materials, and listing agencies, policies,
       codes, or legislation mentioned as relevant for seaweed aquaculture.

This provided the basis to describe and map the management framework in each jurisdiction, and
these were then validated with aquaculture regulatory agencies to ensure the most up-to-date materials
had been gathered, all aspects of management were captured, and the resultant framework description
was accurate.

The report also summarises what the seaweed industry believes are regulatory barriers to growth and
provides recommendations from an industry perspective on how to develop a more nationally
consistent governance framework. The result is a set of recommendations for how policy might be
framed to be more nationally consistent and better support industry growth.

                                                    3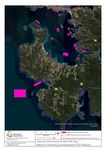 Seaweed industry development context
The Australian Government's National Aquaculture Strategy (NAS), published in 2017, identified the
development potential of aquaculture for Australia. The strategy stated an aspiration at that time, to
double the then-current value of Australia's aquaculture industry to $2 billion by 2027 (Department of
Agriculture and Water Resources, 2017). The number one priority identified was the need to reduce
regulatory burden by developing "an efficient, effective and supportive regulatory environment that
reflects best practice" (Department of Agriculture and Water Resources, 2017).

There were eight priority focus areas identified in the NAS:

    1. Regulatory framework – streamlining for efficiency

    2. Research, development and extension – maximising benefits

    3. Market access – supporting market development

    4. Biosecurity – ensuring risks understood and appropriately managed

    5. Public perception – improving understanding of aquaculture as a safe industry

    6. Environmental performance – identifying opportunities to improve performance

    7. Investment – encouraging responsible investment

    8. Training and education – supporting workforce development at all levels.

All priority areas remain relevant and would be beneficial to the emerging seaweed aquaculture
sector, which highlights the need to update the NAS and explicitly recognise the potential and needs
of seaweed aquaculture.

With regards to priority 1, the development of an efficient regulatory framework, which is the focus of
this study, the strategy proposed that various state and territory jurisdictions work together (through
the Aquaculture Committee of the Australian Fisheries Management Forum) to discuss aquaculture
regulation, with the aim of promoting best regulation and planning practice nationally. The NAS
noted that designated aquaculture zones and regulatory consistency could achieve a more efficient and
transparent regulatory framework for the aquaculture industry as a whole.

While seaweed aquaculture was identified within the strategy as a key area of potential growth, in
2017 the opportunity for seaweed was primarily associated with nutrient mitigation and integrated
multi-trophic aquaculture; the full potential of seaweed had not yet been recognised. The more recent
National Fisheries Plan, released in early 2022, strongly supports the priorities identified in the NAS,
but also makes no specific mention of seaweed aquaculture or the potential of this sector (Department
of Agriculture, Fisheries and Forestry, 2022a)

The Australian Seaweed Industry Blueprint (Kelly, 2020) provided much more detailed information
about the opportunity associated with seaweed aquaculture. The Blueprint captured feedback from
industry stakeholders and highlighted the key knowledge gaps and barriers to industry development;
efficient, effective and supportive regulation remained a key development issue (Table 1).

                                                   4
Table 1. Knowledge gaps and barriers to growth of the seaweed industry (adapted from Kelly, 2020).

      Barrier or gap                      Implication                                       Proposed action
Seaweed is not embraced      No representation in aquaculture,         Seaweed to be included in relevant federal and state
as a serious aquaculture     fisheries or seafood industry             government agriculture, aquaculture, biotechnology and
industry in Australia        strategies at the federal level. Only     advanced manufacturing development strategies. Seaweed
                             South Australia has a specific            sector to be recognised as a major contributor to the
                             seaweed in aquaculture strategy and       National Aquaculture Strategy.
                             policies.
                                                                       While reference to seaweed in the NAS was limited, many
                                                                       of the principles proposed for aquaculture more broadly
                                                                       apply to the industry, and as such it is recommended that
                                                                       funding for these areas be extended to include seaweed.
Difficult to obtain large-   This is the major barrier to industry     Focus initial industry development in a few key states
scale ocean lease areas in   progression. Without space in which       where ocean leases are already available, e.g. South
most state and               to cultivate seaweeds in the ocean,       Australia, Western Australia and Tasmania.
Commonwealth waters          Australian production will never
                             achieve the scale necessary to            Engage locally and regionally with existing aquaculture
                             compete in foreign markets or meet        leaseholders, Indigenous groups and other industry groups,
                             growing domestic demand.                  e.g. oyster industry.

                             Partnerships or integrated multi-         Work with other states and the Commonwealth on areas
                             trophic aquaculture (IMTA) projects       where seaweed ocean leases could be made available.
                             with existing aquaculture leaseholders
                             seems to be the optimal model to          As noted above, cross-jurisdictional and broader
                             enter the market at this early stage of   engagement was a focus of the NAS, and as such it is
                             industry development.                     recommended that funding for this area be extended to
                                                                       include seaweed.
Regulation and licensing     Some states may have ocean leases         This will take time to resolve. Focus initial industry
of seaweed aquaculture is    available. However, because there         development on a few key states where demonstration
complex, onerous and         are no commercial-scale operations        farms can go ahead and where cultivation manuals can be
different in each state      as a precedent, or published              developed for target species. Work with regulators in those
                             standards for seaweed aquaculture         jurisdictions to evolve policy and regulation, then expand to
                             operations in Australia, navigating the   other states.
                             processes can be prohibitive for new
                             entrants.                                 This was a key recommendation in the NAS and as such
                                                                       should be extended to include seaweed.

        The above factors are not dissimilar from those reported in other jurisdictions and relevant insights
        can be drawn from international examples of seaweed industry governance, particularly in emerging
        seaweed markets such as Europe, the USA, Canada and New Zealand, where there is recognition of
        the environmental, social and economic benefits of a seaweed industry. While it is not in the scope of
        this report to conduct an international policy review, key insights that are relevant to Australia are
        outlined below to provide important context for the findings and recommendations in this report.

        A policy brief on the needs of the expanding global sustainable seaweed industry (Cottier-Cook et al.,
        2021) identified that clear seaweed-related policies and regulations to manage biosecurity issues and
        genetic diversity of wild populations are needed. Australia's focus on native species for cultivation is
        an important aspect here, however there are gaps in understanding of native species genetics, pests
        and diseases that urgently need addressing. The policy brief also highlights the need to develop
        disease-free seedbanks and nurseries to manage biosecurity from cultivated seaweeds.

        A public consultation report on the European Union's Blue Bioeconomy Roadmap (Directorate-
        General for Maritime Affairs and Fisheries (EU), 2021) concluded a top priority to unlock industry
        development is improved regulatory and governance frameworks. Further, the consultation document
        highlighted the need for legal and policy frameworks at a national/regional levels that guide

                                                               5
sustainable production and harvesting at large scales. The expected outcome from a harmonisation
and simplification of governance is less administrative burden.

The Aotearoa New Zealand's Seaweed Sector Framework (Sustainable Seas National Science
Challenge, 2022) highlights there is an urgent need to enable marine-based seaweed aquaculture,
particularly to open a pathway for commercially focused research/trials. An earlier report on the
current regulatory framework (Bradly et al., 2021) found regulatory barriers to industry development
exist and that a framework was needed that could accept some level of uncertainty of effects and
adaptively manage as experience and knowledge develops.

Summary of seaweed aquaculture
regulation and policy in Australia
Marine water aquaculture is regulated by state governments and the Northern Territory government
within three nautical miles of the coastline. This management arrangement is defined by the Offshore
Constitutional Settlement (OCS) and related legislation Coastal Water (State Powers) Act
1980, Coastal Waters (State Title) Act 1980, Coastal Waters (Northern Territory Powers) Act
1980 and the Coastal Waters (Northern Territory Title) Act 1980) (Geoscience Australia, n.d.). The
exception to this is in Tasmania, where the Australian and Tasmanian governments signed an
agreement under Section 72 of the Fisheries Management Act 1991 that provides the legal framework
for offshore aquaculture research to be undertaken in the Commonwealth waters in Bass Strait
(Department of Agriculture, Fisheries and Forestry, 2022b). Beyond this, the Australian Government
has responsibility for Commonwealth waters. In the case of the Great Barrier Reef Marine Park, the
Great Barrier Reef Marine Park Authority is the regulatory authority.

The Department of Climate Change, Energy, the Environment and Water also has a regulatory role
under the Environmental Protection and Biodiversity Conservation Act 1999 (EPBCA) if the
aquaculture project is likely to significantly affect a matter of national environmental significance
(Department of Agriculture and Water Resources, 2017). The EPBCA Policy Statement: Offshore
Aquaculture provides guidance for self-assessment of the likelihood and significance of impacts, and
specifically refers to line aquaculture of seaweeds. Matters of national environmental significance
protected under the EPBCA are:

    •   World Heritage properties

    •   National Heritage places

    •   Ramsar wetlands of international importance

    •   Listed threatened species and ecological communities

    •   Migratory species protected under international agreements

    •   The Commonwealth marine environment

    •   Nuclear actions.

The full review of the current legislation and policy framework for seaweed aquaculture in each of the
seven jurisdictions is contained in the Appendices. Table 2 contains a summary of the key governance
elements for comparison across jurisdictions and is current as at November 2022.

                                                  6
Table 2. State-based comparison of governance for seaweed aquaculture development in Australia.

                               Queensland             New South Wales       Victoria                Tasmania            South Australia          Western Australia     Northern Territory

Specific seaweed sector        No                     No1                   No                      No                  Yes                      Yes                   No
strategy/policy?

Provision for seaweed          Yes                    Yes                   No2                     Yes                 Yes                      Yes                   Yes
aquaculture in existing
legislation?

One-stop shop for all          No                     No                    Yes                     Yes3                Yes3                     Yes3 – proclamation   No
aquaculture approvals?                                                                                                                           of the ARMA4 will
                                                                                                                                                 fully embed this

Designated zones for           Some – Great           No                    No                      Yes                 Yes                      No                    No
seaweed aquaculture in         Sandy Regional
formal marine spatial          Marine Aquaculture
planning?                      Plan

Commercial seaweed             No                     Yes                   No                      Yes                 Yes                      Yes                   No
aquaculture approved/
allocated?

Provision for pilot/trial/     Yes – development      No – full state       Yes                     Yes                 Yes                      Yes                   Yes
research licence?              application still      significant
                               required               development
                                                      process applies

Research/trials conducted      Yes – two small-       No – application(s)   Yes – some small-       Yes                 Yes                      Yes                   Yes
or in progress                 scale pilots           are under             scale pilots on sites
                               underway in            consideration         within aquaculture
                               different regions                            reserves
       1 Aquaculture strategy mentions seaweed.
       2 Review  of seaweed aquaculture governance arrangements in progress at time of publishing.
       3 Application and assessment process managed by a single agency. Separate permit from Fisheries for collection of broodstock/seedstock.
       4 Aquatic Resources Management Act 2016.

                                                                                             7
Key findings
The analysis of state governance structures was compared to governance and policy practices
identified in the 'Seaweed industry development context' section of this report. This information was
also used to reflect upon how the management framework for seaweed cultivation in Australia might
be improved to better support industry development. The findings suggest that:

    •   All states have fisheries or aquaculture legislation and related policies, and there is provision
        for seaweed either specifically or as a general inclusion in all states except Victoria, where
        there is provision to issue permits to trial native seaweed culture. However, arrangements in
        Victoria are currently under review.

    •   South Australia and Western Australia are the only states with specific seaweed aquaculture
        strategies and policies.

    •   All jurisdictions, except the Northern Territory, have some seaweed aquaculture approved,
        although in most cases this is still at a research/pilot stage.

    •   In many cases, seaweed species have been added to existing aquaculture leases for existing
        aquaculture operators, as this has been the most expeditious route to enabling industry
        development (e.g. New South Wales, Queensland, Western Australia, Tasmania).

    •   Where culture of seaweeds is permitted, it is restricted to native species, however policies for
        sourcing wild seedstock vary between jurisdictions.

    •   All states noted the need to provide support for aquaculture site selection and spatial planning
        at some level.

    •   All states acknowledged a lack of spatial and environmental information in proposed
        aquaculture development areas was an impediment to industry investment and development.

    •   The availability of seaweed aquaculture development areas/zones with provision for seaweed
        aquaculture is limited in most jurisdictions.

    •   In all states except New South Wales there is some provision for a pilot or research licence to
        enable proponents to trial sites without having to incur the costs or expectations of going
        through the full commercial approval process.

    •   All states seem to be progressing towards a 'one-stop shop' approval process.

    •   Victoria and Western Australia are currently reviewing their management frameworks in
        recognition of the increasing interest in seaweed aquaculture.

    •   Ecological sustainable development (ESD) principles are in place as the legislative base for
        the management of the aquatic environment, aquaculture and fisheries in all jurisdictions.

    •   Some jurisdictions recognise the low risk and even beneficial nature of non-intensive marine
        seaweed aquaculture of native species; however this does not necessarily translate into a
        differentiated development approval process.

    •   There are knowledge gaps relating to native seaweed species phenology, genetics, pests and
        diseases that need to be addressed to inform policy development.

    •   As large-scale commercial seaweed aquaculture operations are yet to fully develop anywhere
        in Australia, there is a need for flexible and adaptive governance frameworks and government
        incentives to support development of a sustainable seaweed industry.

                                                    8
Recommendations
The Australian Seaweed Industry Blueprint (Kelly, 2020) highlights the opportunity for Australia to
create a $1.5 billion seaweed industry over coming decades, and as the seaweed industry develops, it
will be important to evolve policy to ensure the regulatory framework enables this growth. The
National Aquaculture Strategy (Department of Agriculture and Water Resources, 2017) also
highlights the importance of a transparent and consistent management framework that provides
industry with confidence and certainty to attract investment and innovation to this emerging sector.

Australia's emissions reduction targets and commitment to the Global Methane Pledge, UN Decade
of Ocean Science for Sustainable Development, High Level Panel for a Sustainable Ocean Economy
and SDG 14 – Life Below Water highlight the opportunity for regenerative seaweed aquaculture to
support more sustainable food production, reduce livestock emissions and positively impact the
ocean. On this basis, there should be no impediment for state/territory governments to support
seaweed aquaculture development.

The following recommendations would assist with evolving policy frameworks to better enable a
marine seaweed aquaculture industry to develop in Australia:

    1. Develop a nationally consistent strategy and policy framework for seaweed aquaculture
       in marine waters underpinned by a clearly defined risk assessment and risk-appropriate
       management standards that reflect the low-risk nature and potential environmental benefits of
       sustainable marine aquaculture of native seaweeds.

    2. Identify marine seaweed aquaculture development areas where there is industry
       demand. Although there is a general commitment to a formal marine spatial planning process
       in all states, more resources are required to undertake this at the standard and pace required.
       Marine spatial planning is important for industry participants, who otherwise must fund the
       high cost of data collection, marine surveys, risk assessment and public consultation in areas
       where there is no guarantee of approval.

    3. Create a fast-track approval pathway for research/trial projects. This would de-risk
       projects and investments, and enable companies to 'get in the water' and prove the marine
       area is suitable and commercially viable before investing in a commercial approvals process.

    4. Support wild seedstock and aquaculture seedstock supply via a national seaweed
       hatchery network. A hatchery network would undertake the science necessary to support
       regional seedstock collection and hatchery development techniques, subsequently reducing
       reliance on wild stock collection in the future and addressing biosecurity concerns.

    5. Government and industry to collaborate on the above recommendations. The Australian
       Fisheries Management Forum Seaweed Working Group (AFMF SWG) and the peak seaweed
       industry group, Australian Sustainable Seaweed Alliance (ASSA), need to work together to
       advance policy that would better enable marine seaweed aquaculture development in Australia.

    6. Embrace a science-based, adaptive policy approach. As the seaweed industry develops and
       research, technology and operational processes evolve, it is important to resource the required
       science to address key environmental and biosecurity risks, and proactively build social
       licence. Additionally, an independent expert science panel could assist industry development
       by providing independent technical advice to industry, AFMF SWG and ASSA on key issues.

These recommendations should be taken forward through a Seaweed Policy Reform Working Group
to be established under the Department of Agriculture Fisheries and Forestry (DAFF) investment
program to accelerate the seaweed industry.

                                                  9
Appendix A – Seaweed aquaculture
management in New South Wales
Overview
There is no dedicated state government policy or strategy for seaweed aquaculture in NSW. However,
the State Environmental Planning Policy (Primary Production) 2021 (SEPP) gives an overarching
planning structure for all marine, oyster and land-based aquaculture industries. The SEPP provides the
legislative hierarchy under which Aquaculture Industry Development Plans (s143 Fisheries
Management Act 1994) take effect. Aquaculture Industry Development Plans have been developed for
the land-based, oyster industry and marine waters sectors, and have been developed as a whole-of-
government initiative, providing a framework for expansion of the NSW aquaculture industry using
industry best practice for site selection, design and operation with a streamlined approvals pathway.
Further, the NSW Marine Waters Sustainable Aquaculture Strategy specifically mentions algae
(NSW Department of Primary Industries, 2018).

Aquaculture development in NSW is regulated by the Fisheries Department within the Department of
Primary Industries (DPI). Marine waters aquaculture operations require a development approval, an
aquaculture lease and an aquaculture permit. All marine waters aquaculture projects are considered
State Significant Development and require environmental impact statements.

The NSW Oyster Industry Sustainable Aquaculture Strategy 2021 (OISAS) is an example of a
strategic approach that could be adopted for the seaweed industry. The OISAS recognises the
importance of oyster aquaculture to healthy estuaries and identifies more than 3,600 hectares of
Priority Oyster Aquaculture Areas (POAAs) and the required best practice management standards.
POAAs were pre-assessed by DPI and built into planning legislation. Development consent is not
required in a POAA, which significantly streamlines the approvals process to support industry growth
(NSW Department of Primary Industries, 2021).

Current state – seaweed aquaculture
There are approximately 50 hectares leased for existing mussel aquaculture in Twofold Bay in Eden
where the operators have had seaweed species added to their leases. There are several land-based
algae operations in NSW and some wild-collection licences (beach wrack).

Several leases for algae aquaculture have been applied for and are undergoing landowner consent and
development approval under the State Significant Development Application process. Several more
leases are being applied for under the NSW DPI lease tender process. An aquaculture lease will not be
granted without a development approval. While currently relatively small, there is growing interest in
marine seaweed aquaculture in NSW.

Seaweed aquaculture management framework
Policy and legislation
Seaweed aquaculture is included in the legislative basis for aquaculture in NSW in the Fisheries
Management Act 1994. The NSW Marine Waters Sustainable Aquaculture Strategy (MWSAS) is
legally an Aquaculture Industry Development Plan under the Fisheries Management Act 1994 and
gives an overarching planning structure for the aquaculture industry. There is also the NSW Land
Based Sustainable Aquaculture Strategy 2021 and the Oyster Industry Sustainable Aquaculture
Strategy 2021.

                                                  10
The Fisheries Management (Aquaculture) Regulation 2017 under the Fisheries Management Act 1994
provides information on the different classes of aquaculture licences (including the various fee
requirements) and makes a distinction between intensive fish or marine vegetation cultivation and
non-intensive aquaculture. The definitions specifically include marine vegetation (Class 3: Conduct
intensive fish or marine vegetation cultivation).

The Environmental Planning and Assessment Act 1979 is the major framework for environmental
planning, including marine aquaculture. The State Environmental Planning Policy (Primary
Production) 2021 provides the key regulatory framework for aquaculture. This SEPP identifies where
marine waters aquaculture is not permitted, based on the constraint criteria set out in Table 1 of the
MWSAS. Where marine waters aquaculture is permitted, a development consent is required.

Schedule 1, clause 2 of the State Environmental Planning Policy (State and Regional Development)
2011 defines State Significant Development as "development for the purpose of aquaculture located
in an environmentally sensitive area of state significance". As all NSW coastal waters are categorised
as environmentally sensitive areas of state significance, all marine aquaculture requires a State
Significant Development Application (SSDA). The SSDA must be accompanied by an Environmental
Impact Statement (EIS) that complies with the Planning Secretary's Environmental Assessment
Requirements (SEARs), which must be first requested from NSW Department of Planning and
Environment (DPE). Before lodging an SSDA, landowner consent must be obtained.

Approvals and permits
Marine aquaculture in NSW requires both a lease and an aquaculture permit. New aquaculture leases
are issued by DPI after development approval. The Aquaculture Lease Allocation Policy details the
competitive process to obtain the right to apply for a marine waters lease (NSW Department of
Primary Industries, 2022).

To start a marine seaweed aquaculture project in NSW you will need:

    •   Approval to apply for an Aquaculture Lease following a competitive process

    •   Preliminary approval for an Aquaculture Permit or an existing Aquaculture Permit

    •   Landowner consent

    •   Development consent – obtained via a State Significant Development Application

    •   An Aquaculture Lease

Section 37 permits may also be required for seedstock collection or research. Marine Park permits
may also be required if the location is in a marine park or aquatic reserve.

As part of the Aquaculture Permit application process, the applicant must prepare a Commercial Farm
Development Plan, Biosecurity Management Plan and Lease Development and Maintenance Plan.
Aquaculture leases in NSW are let for a maximum term of 15 years and the lessee is entitled to a first
renewal and then subsequent renewals, subject to conditions.

There is no differentiated pathway in NSW legislation for an aquaculture pilot or research licence,
which means that a full State Significant Development Application is always needed regardless of the
purpose, size or duration of the marine aquaculture project.

Institutional arrangements
Table A1 shows how the various legislation/policy instruments relate to key management areas of
aquaculture production, and the managing authorities responsible in NSW.

                                                  11
Table A1. Key management instruments and responsibilities for seaweed aquaculture in NSW.

 Management        Management
                                    Legislation/policy instrument(s)
 element           authority
 Aquaculture       DPI              Fisheries Management Act 1994
 legislation
 Aquaculture       All NSW          NSW Marine Waters Sustainable Aquaculture Strategy 2018
 strategy          Government
 Aquaculture       DPI              Fisheries Management Act 1994 – aquaculture permit issued under
 approvals                          Section 144(1)

                   DPE              Environmental Planning and Assessment Act 1979 – Development
                                    Consent – SSDA

                   DPI              Fisheries Management Act 1994 – Section 37 permit for research or
                                    collecting marine vegetation for commercial purposes
 Access to water   DPI              Fisheries Management Act 1994 – aquaculture lease under Section 163

                   DPE              Crown Land Management Act 2016 – landowner consent (Crown land)
 Environmental     DCCEEW           Environmental Protection and Biodiversity Conservation Act 1999 –
 effects                            matters of national environmental significance

                   DPE              NSW Biodiversity Conservation Act 2016

                   DPE              Coastal Management Act 2016

                   DPE              Heritage Act 1977 – environmental heritage

                   DPI              Marine Estate Management Act 2014 – marine or aquatic reserve permit

                   DPE              National Parks and Wildlife Act 1974
 Biosecurity       DPI              Biosecurity Act 2015
 (general)
                                    DPI biosecurity policies: Aquatic biosecurity pests and diseases;
                                    Surveillance for diseases of animals and aquatic pests
 Marine safety     Transport for    Marine Safety Act 1998 and Marine Safety Regulation 2016
 and navigation    NSW
 Food safety       DPI – NSW        NSW Food Authority Food Regulation 2015
 (post harvest)    Food Authority
DPI = Department of Primary Industries; DPE = Department of Planning and the Environment; DCCEEW =
Department of Climate Change, Energy, the Environment and Water (Commonwealth).

                                                     12
Seaweed aquaculture mapping
Marine aquaculture leases are shown for Twofold Bay, where seaweed aquaculture is permitted.

                                                13
Appendix B – Seaweed aquaculture
management in Queensland
Overview
There is no specific state government policy or strategy for seaweed aquaculture in Queensland.
However, the Queensland Government's Aquaculture Policy Statement supports the future
development and growth of an ecologically sustainable, diverse and innovative aquaculture industry,
both on land and at sea (Queensland Department of Agriculture and Fisheries, 2016).

Current state – seaweed aquaculture
There is currently no ocean-based seaweed mariculture conducted commercially in Queensland. There
are currently two companies in northern Australia culturing seaweed in land-based facilities for
bioremediation of prawn wastewater. One existing oyster aquaculture area in Moreton Bay is
conducting seaweed trials.

Queensland has two marine aquaculture plans, the Oyster Industry Plan for Moreton Bay Marine Park
(Queensland Department of Agriculture and Fisheries, 2015) and the Great Sandy Regional Marine
Aquaculture Plan (GSRMAP) (Queensland Department of Agriculture and Fisheries, 2010b). The
GSRMAP establishes guidelines and identifies suitable sites for sustainable, non-intensive marine
aquaculture development and mentions seaweed as one species that may be permitted within some
zones. The area of existing and new aquaculture sites identified in the GSRMAP is 15,800 hectares.

The Great Barrier Reef Marine Park (GBRMP) covers 344,400 km2 and extends from the tip of
Queensland to just north of Bundaberg, and includes the largest coral reef ecosystem in the world.
There has been recent expansion of prawn and barramundi production on land, however marine
aquaculture has remained at a relatively low level (Great Barrier Reef Marine Park Authority, 2004a).
The potential to use cultured seaweed to manage nutrient inputs into coastal environments around the
Great Barrier Reef is the subject of a significant research project supported by the Reef Trust
program, a partnership between the Great Barrier Reef Foundation and the Australian Government.

Seaweed aquaculture management framework
Policy and legislation
The Planning Act 2016 and the Fisheries Act 1994 are the major pieces of legislation that regulate
seaweed aquaculture in Queensland. Seaweeds are considered marine plants, which are defined in
Section 8 of the Fisheries Act 1994.

The Aquaculture Policy Statement recognises that marine non-intensive aquaculture has low
environmental impact and may be compatible with general use, habitat protection and conservation
park zones (Queensland Department of Agriculture and Fisheries, 2016). Depending on the location
of the project, the Marine Parks Act 2004 or the Great Barrier Reef Marine Park Act 1975 may also
apply.

There are three marine park areas in Queensland where the Marine Parks Act 2004 will apply –
Moreton Bay Marine Park, Great Sandy Marine Park and Great Barrier Reef Coast Marine Park (for
the inshore area not covered by the Great Barrier Reef Marine Parks Act 1975).

The Great Barrier Reef Marine Park is administrated under the Great Barrier Reef Marine Park Act
1975 (Commonwealth legislation) and was listed as a World Heritage Area in 1981. The Great Barrier

                                                  14
Reef Management Park Authority (GBRMPA) is the lead management agency for the reef – it
administers the Great Barrier Reef Marine Park Act 1975 and is a statuary body under the Australian
Government. The Great Barrier Reef Marine Park Zoning Plan 2003 is the primary planning
instrument for the conservation and management of the marine park. The GBRMP Zoning Plan does
allow for the possibility of no-feed seaweed aquaculture to be conducted in certain zones, subject to
permissions (Great Barrier Reef Marine Park Authority, 2004a).

The Guidelines for Aquaculture within the Great Barrier Reef Marine Park describe "extensive
aquaculture" that does not include the addition of feed as presenting substantially lower ecological
risks and potential impacts than "intensive aquaculture" aquaculture (e.g. finfish) (Great Barrier Reef
Marine Park Authority, 2004b).

Approvals and permits
All commercial seaweed aquaculture projects in the marine environment in Queensland require a
Resource Allocation Authority (RAA) (refer to the Policy for the allocation of marine aquaculture
authorities (Queensland Department of Agriculture and Fisheries, 2010a)), landowner consent and a
Development Approval (DA). RAAs, however, do not provide tenure or exclusive use over an area.

If the project will be located within a marine park, other permits will be required from the Department
of Environment and Science (DES) and/or the Great Barrier Reef Marine Park Authority (GBRMPA).
For collection of broodstock for commercial purposes, a development approval is required. An RAA
is not required for research projects, but a Development Approval is required.

The State Assessment and Referral Agency (SARA) has been established to provide a coordinated,
whole-of-government approach to the state's assessment of development applications. A useful way
to navigate Queensland legislative and policy requirements is to request pre-lodgement advice on the
seaweed aquaculture project from SARA and specific advice will be provided to the proponent on all
permit and approval requirements.

Depending on the location, the assessment process and requirements may vary as follows:

    •   For Great Sandy Marine Park – refer to the Great Sandy Regional Marine Aquaculture Plan
        (Queensland Department of Agriculture and Fisheries, 2010b). The plan streamlines and
        standardises the assessment process for future aquaculture applications within the Great
        Sandy Marine Park. The plan identifies the most appropriate sites for rack, line and ranching
        aquaculture, and includes infrastructure design specifications, environmental bond
        requirements, environmental monitoring programs and general biosecurity measures.
        Applications that comply with the GSRMAP do not require a separate approval under
        the Environment Protection and Biodiversity Conservation Act 1999 or a separate marine
        parks permit (Queensland Department of Agriculture and Fisheries, 2010b).

    •   Moreton Bay Marine Park – refer to the Oyster Industry Plan for Moreton Bay Marine Park
        (Queensland Department of Agriculture and Fisheries, 2015). The plan details how the oyster
        industry is managed within the marine park and includes provisions relating to oyster
        furniture, equipment storage, structures and moorings. This plan is not specific to seaweed but
        provides guidance on planning, design and operational considerations in this location.

    •   Great Barrier Reef Marine Park – refer to the Great Barrier Reef Marine Park Zoning Plan
        (Great Barrier Reef Marine Park Authority, 2004a), the Aquaculture Guidelines (Great Barrier
        Reef Marine Park Authority, 2004b) and permissions information on GBRMPA's website.

Terrestrial aquaculture development areas (ADAs) exist in a number of locations in Queensland and
the Aquaculture Policy Statement indicates additional ADAs for marine non-intensive aquaculture
will be planned (Queensland Department of Agriculture and Fisheries, 2016).

                                                   15
Institutional arrangements
Table B1 shows how the various legislation/policy instruments relate to key management areas of
aquaculture production, and the managing authorities responsible in Queensland.
Table B1. Key management instruments and responsibilities for seaweed aquaculture in Queensland.

 Management
                   Management authority                  Legislation/policy instrument(s)
 element
 Aquaculture       DAF                                   Fisheries Act 1994
 legislation
 Aquaculture       DAF                                   Aquaculture Policy Statement, Great Sandy
 strategy                                                Regional Marine Aquaculture Plan and Oyster
                                                         Industry Plan for Moreton Bay Marine Park
 Development       DSDILGP                               Planning Act 2016
 approval
                   SARA coordinates this across the
                   Queensland Government. SARA is
                   typically the assessment manager in
                   tidal waters except in some areas,
                   e.g. port locations and the GBRMP
 Broodstock        DSDILGP                               Planning Act 2016 (Development Approval)
 collection
 Access/use of     DR                                    Land Act 1994 (landowner consent)
 tidal lands
                   DAF                                   Fisheries Act 1994 and the Policy for the allocation
                                                         of marine aquaculture authorities (Resource
                                                         Allocation Authority)

                   DES                                   Declared Fish Habitat Areas (Resource Allocation
                                                         Authority)

                   GBRMPA                                Marine Parks Act 2004 and zoning plans (Marine
                                                         Park Permit); Great Barrier Reef Marine Park Act
                                                         1975 and zoning plans (Marine Park Permit)
 Environmental     DCCEEW                                Environmental Protection and Biodiversity
 effects                                                 Conservation Act 1999 – matters of national
                                                         environmental significance

                   DES                                   Marine Parks Act 2004 and zoning plans (Marine
                                                         Park Permit)

                   GBRMPA                                Great Barrier Reef Marine Park Act 1975
 Biosecurity       DAF – Biosecurity Queensland          Biosecurity Act 2014
 (general)
                   GBRMPA                                Fisheries Act 1994 – translocation policy only
                                                         covers aquatic animals not seaweed.
                                                         GBRMPA translocation policy does cover seaweed
 Marine safety     DTMR – Marine Safety Queensland       Transport Infrastructure Act 1994 and
 and navigation                                          Maritime Safety Queensland Act 2002
 Food safety       Safe Food Queensland                  Food Act 2006
 (post harvest)
                   Queensland Health                     Food Production (Safety) Act 2000
DAF = Department of Agriculture and Fisheries; DSDILGP = Department of State Development, Infrastructure,
Local Government and Planning; SARA = State Assessment and Referral Agency; DR = Department of
Resources; DES = Department of Environment and Science; GBRMPA = Great Barrier Reef Marine Park
Authority; DCCEEW = Department of Climate Change, Energy, the Environment and Water (Commonwealth);
DTMR = Department of Transport and Main Roads.

                                                    16
Seaweed aquaculture mapping
This map from the Great Sandy Regional Marine Aquaculture Plan details areas set aside for line aquaculture (surface and subsurface); seaweed aquaculture
may be possible in these areas.

                                                                            17
Appendix C – Seaweed aquaculture
management in Victoria
Overview
The current Victorian Aquaculture Strategy 2017-2022 sets out a vision and blueprint – across
Victorian aquaculture – for a productive, growing and sustainable aquaculture industry valued by the
community. It does not specifically refer to seaweed aquaculture, having been developed prior to the
now rapidly developing interest in seaweed aquaculture in Victoria. However, it provides
commitments across Victoria's aquaculture industry to pursuit of productive aquaculture farms using
sustainable practices; high-quality seafood for Victorians and export; aquaculture that is supported
and valued by the community; and an efficient regulatory environment that supports business. The
industry-led Victorian Aquaculture Strategy 2022-2027 was expected to be released in late 2022 and
will be accessible via the Victorian Fisheries Authority (VFA; www.vfa.vic.gov.au) and Seafood
Industry Victoria (SIV; www.siv.com.au) websites.

In September 2022, the VFA published a statement on, and a sustainable pathway forward for,
seaweed aquaculture in Victoria. The statement notes that seaweed aquaculture is new to Victoria and
enabling seaweed aquaculture licences will require updates to regulations. The VFA has committed to
carefully working through this, informed by the best available information and views of key interested
stakeholders. The statement notifies industry and other interested stakeholders that management
arrangements for seaweed harvesting and aquaculture are under review. The review includes an inter-
agency working group and is exploring options ahead of a consultation forum with representatives of
key relevant agencies and stakeholder groups, planned for early 2023. Interest in native seaweed
cultivation in Victorian waters is rapidly growing (Victorian Fisheries Authority, 2022).

Current state – seaweed aquaculture
Marine aquaculture is currently undertaken in Port Phillip Bay and Western Port, and is one of the
largest mussel production areas in Australia (Victorian Fisheries Authority, n.d). Individual farming
sites (Crown leases) are located within a number of Aquaculture Fisheries Reserves (AFRs), which
were established during a consultative marine planning process and have been reserved for the
purpose of aquaculture under the Fisheries Act 1995.

A small number of permits have been issued to trial native seaweed culture on Crown lease areas
within these aquaculture reserves. These are short-term permits, with initial permits issued on the
basis that a maximum of two tonnes of seaweed broodstock may be harvested from the wild. The
VFA does not intend to issue a large number of these permits or increase the maximum broodstock
limit above two tonnes – it is anticipated that less broodstock will be required in the future as
knowledge and best practice in this emerging industry continue to rapidly develop – but is continuing
to assess applications while also conducting a review of management arrangements for seaweed
aquaculture and harvesting (Victorian Fisheries Authority, 2022).

Undaria pinnatifida (wakame) is listed as a noxious aquatic species under Section 75 of the Fisheries
Act 1995 and permits are issued by VFA for its removal from areas where it is established. These
permits provide for commercial sale of Undaria harvested under strict biosecurity conditions to
prevent its spread to new areas.

                                                  18
Seaweed aquaculture management framework
Policy and legislation
Aquaculture in Victoria is managed under the Fisheries Act 1995 and Fisheries Regulations 2019.
Seaweed, algae and marine plants are not included in the definition of 'fish' in Section 5 of the Act,
and this limits the extent to which seaweed aquaculture is able to be authorised or regulated under the
Act. Updated regulatory arrangements are required to encourage industry development in Victoria.

For each of the AFRs, a management plan is required under the Act and these set out the policies and
strategies for managing activity within each AFR.

Approvals and permits
There are nine Aquaculture Fisheries Reserves (AFRs) in which marine aquaculture is currently
undertaken in Victoria. A number of aquaculture sites have been set out in each of the reserves. The
following approvals are needed to conduct aquaculture in one of these sites within an AFR (Buck,
2022):

    •   A Crown lease for the individual site within the reserve – this provides for exclusive use of
        the designated site, i.e. it is not accessible to the general public. These are issued for a 21-year
        period with a renewal option.

    •   An aquaculture licence – operators need an aquaculture licence under Section 49 of the
        Fisheries Act 1995. There are several classes of onshore and offshore aquaculture licences,
        covering a variety of species established under the Act, but none provide for seaweed
        aquaculture. The VFA's review of management arrangements for seaweed aquaculture is
        considering the most appropriate tools to provide a pathway for seaweed aquaculture under
        Victorian legislation, in consultation with key relevant agencies and stakeholders.

    •   Consent under the Marine and Coastal Act 2018 for use and development of coastal Crown
        land. This consent is already in place for all AFRs (and therefore the aquaculture sites within
        them).

Permits may be issued by the VFA under Section 49 of the Fisheries Act 1995 to carry out research,
exploitation, work or operation for the purpose of developing any fishery or aquaculture.

                                                    19