SEVEN PREMIUM PROPERTIES - TO BE SOLD BY PUBLIC AUCTION ON CBREPPPA.COM.AU - CBRE Melbourne
Page content transcription
If your browser does not render page correctly, please read the page content below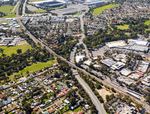 A SHOWCASE OF AUSTRALIA'S
MOST PREMIUM INVESTMENT PROPERTIES

   SEVEN PREMIUM PROPERTIES
    TO BE SOLD BY PUBLIC AUCTION ON
  THURSDAY 26TH OCTOBER FROM 6PM
    AT THE CBRE MELBOURNE OFFICE
 LEVEL 34, 8 EXHIBITION STREET, MELBOURNE

        CBREPPPA.COM.AU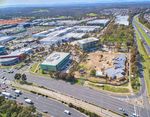 Welcome.
       CBRE's Premium Property Portfolio Auction is a
       showcase limited to only seven of Australia's most
          significant commercial property offerings

                              Join us on this journey

                             Mark Wizel                                     Lewis Tong
                             0409 809 868                                   0421 870 833

          To register your interest in our upcoming auctions, please visit
                             C B R E P P PA . C O M . AU
or contact the agents dedicated to offering you a premium investment experience

   Scott Orchard   Justin Dowers   Joseph Du Rieu   Kevin Tong     Alistair Laycock Josh Twelftree
    0425 760 712    0438 098 805     0408 892 976   0422 848 818     0412 136 011    0452 524 985

          Tom Tuxworth     Nick Willis     Kinson Wong      Ben Heritage    Sandro Peluso
           0410 988 960    0409 595 803    0450 712 341     0438 690 867     0418 389 757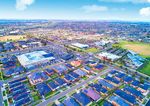 A showcase of Australia's most
                       premium properties

Amart Furniture, ACT
LEASE TERM: 10 Years
NET INCOME: $986,335pa + GST*

Woolworths, Kerang, VIC
LEASE TERMS: 10 Years
NET INCOME: $973,303pa + GST*

Niño, Ashburton, VIC
LEASE TERMS: 20 Years
NET INCOME: $603,000pa + GST*        Early Learning Adventures

Niño, Mickleham, VIC
LEASE TERMS: 20 Years
NET INCOME: $496,944pa + GST*        Early Learning Adventures

Niño, Bundoora, VIC
LEASE TERMS: 20 Years
NET INCOME: $581,400pa + GST*        Early Learning Adventures

Guardian, Point Cook, VIC
LEASE TERMS: 12 Years
NET INCOME: $389,983pa + GST*

Centrelink, Salisbury, SA
LEASE TERMS: 6 Years
NET INCOME: $661,000pa + GST*

                                                                 *approx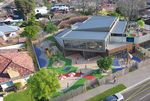 NATIONAL MUSEUM          NATIONAL LIBRARY
     OF AUSTRALIA           OF AUSTRALIA                                                                                       FAIRBAIRN GOLF
                                                                                                                                   COURSE
                                  NATIONAL GALLERY
                                  OF AUSTRALIA                                 D
                                                                                                               CANBERRA
OLD PARLIAMENT                                                    M O RSH EA                                 INTERNATIONAL
                                                                     D RIV E
    HOUSE                                                                                                        AIRPORT

                             BARTON

                                                                                               PIA L L U E
          CANBERRA

                                                                                                AVEN
                                                                                                      IG O
                                      KINGSTON
                                                   CANBERRA

                                                                           A23
                                                 TRAIN STATION

   "CANBERRA
                                                                                                                                                    ORY
   POPULATION                                                                      BUNNINGS                                                     R IT

                                                                                                                                         T ER
                                                                                   WAREHOUSE
                                                                                                                                                     S
   GROWING AT                         NARRABUNDAH                    FYSHWICK

                                                                                                                                              LE
                                                                                                                                        L
                                                                                                                                     TA
                                                                                                                                           WA
 6%* PER ANNUM"

                                                                                                                                    PI
                                                                                                                                    CA

                                                                                                                                         TH
                                                           RS H                                                           LI   AN         U
                                                      DM
                                                          A                                    B 52
                                                                                                                     RA              SO
                                                 H I N D RIVE                                                                   W
                                                                           SYMONSTON                                       NE

                                                                                                                 T
                                                                                                               AUS

                                                                     Highest median household income
                                                                      in Australia and the 2nd lowest
                                                                           unemployment rate^
100% LEASED TO AUSTRALIA'S
SECOND LARGEST FURNITURE RETAILER

  74 C O L L I E S T R E E T, C A N B E R R A , A C T

 Ultra-prime freestanding      Secure investment with              Tightly held location in             One of Australia's fastest
  retail investment 100%        new 10 year lease to              the Australian Capital's              growing state/territories
leased to Amart Furniture      Australia's 2nd largest             premier Large Format                 with forecast population
                                  furniture retailer              Retail precinct, Fyshwick            growth of 6% per annum^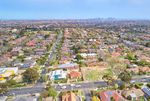 THRIVING IN THE HEART OF CANBERRA'S PREMIER LARGE FORMAT PRECINCT

                                                                                    "An ultra prime
                                                                                freestanding investment
                                                                              with rare compounding 3%
                                                                               fixed annual rent growth,
                                                                                   leased until 2046"
4,000SQM* NEWLY CONSTRUCTED AMART FURNITURE STORE

          Growing investment with                        Purpose built and newly                 Net income of $986,335
           compounding 3% fixed                           constructed providing                        per annum*
            annual rent increases                     significant depreciation tax-
                                                             saving benefits

      For further information contact the exclusive selling agents:

      Justin Dowers                     Tom Tuxworth                  Nick Willis               Kevin Tong
      0438 098 805                      0410 988 960                  0409 595 803              0422 848 818
      justin.dowers@cbre.com.au         tom.tuxworth@cbre.com.au      nick.willis@cbre.com.au   kevin.tong@cbre.com.au

      *approx ^Source: ACT Government
Kerang Primary
                                 School

                                                                                                                 ET
                                                                                                                RE
                                                                                                            ST
                                                                      NOLAN
                                                                              STREET

                                                                                                         ON
                                                                                                     GT
                                                                                                  LIN
                                 Access to 166*

                                                                                                 EL
                                  at grade Car

                                                                                                 W
                                      Parks

                                                                       E
                                                                       V
                                                                      RI
                                                                   D
                                                                  L
                                                                 RS
       Kerang Community
                                                                                                                     T
       Swimming Pools           SH                                                                          R   EE
                                     AD
                                          FO                                                             ST
                                               RTH                                                   Y
                                                     STR

                                                                                             E
             Kerang Public                                 EET

                                                                                             LL
                                                                                            VA
             Library

                                                                                        Y
                                                                                       RA
                                                                                       UR
                                                                                   M
LOCATED IN THE HEART OF THE GANNAWARRA SHIRE

COMPLEMENTED BY AN
INTEGRATED BWS LIQUOR STORE                                       NET INCOME OF $973,303 PER ANNUM*

  12 –18 N O L A N S T R E E T, K E R A N G, V I C TO R I A

   Full Line Freestanding                        Consistently strong performing                           Highly convenient at
 Woolworths Supermarket                           supermarket with sustained                                  grade parking
 (4,247sqm* GLA) with no                                turnover growth                                        for 166* cars
major competition in a strong                                                                            (3.9 spaces / 100sqm*)
      regional location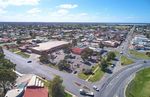 BRAND NEW 10 YEAR NET LEASE TO WOOLWORTHS LIMITED

                                                                         "Established retail location
                                                                             within Kerang, with
                                                                        Woolworths having operated
                                                                        from the property since 1988,
                                                                          and no direct competition"
CONVENIENT AT GRADE CAR PARKING FOR 166 CARS*

       Rare 10 Year NET Lease to               Dominant 7,954sqm* (0.8ha*) site with             Secure net income of
     Woolworths Ltd, expiring in 2027        direct access to the Murray Valley Highway          $973,303 per annum*
      plus 6 options of 5 years each             connecting northern Victoria with
                                                        Bendigo & Melbourne

      For further information contact the exclusive selling agents:

      Justin Dowers                  Mark Wizel                   Joseph Du Rieu              Tom Tuxworth
      0438 098 805                   0409 809 868                 0408 892 976                0410 988 960
      justin.dowers@cbre.com.au      mark.wizel@cbre.com.au       joseph.durieu@cbre.com.au   tom.tuxworth@cbre.com.au

      *approx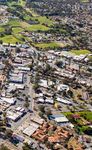 M IC KLEHAM

                                                    C RAIGI EBURN

                 M ELTON
                                                                            BUN DOORA

                                                          PRESTON

                                                     NORTHCOTE          IVAN HOE

                                                                                             DONCASTER

LEGEND                             FOOTSC RAY
                                                          M ELBOURN E   BLAC KBURN NORTH
                                                              C BD
   Properties
                                     N EWPORT
   For Sale                                                                   ASH BURTON
   Opening
   Soon                                               ELSTERNWIC K                 MALVERN EAST

                                                                             CARN EGI E
   Open Now                 POI NT COOK
                                                                               H UGH ESDALE
                                                            BENTLEIGH
   Other centres operated
   under different brands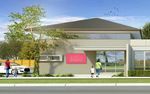 Early Learning Adventures

        3 S T R AT E G I C, S TAT E O F T H E A RT
M ELBO U RN E FREEH O LD CHILD CARE INVESTM ENT
  O PPO RTU NITIES WITH N EW 20 YE AR LE ASES

3 State of the Art brand                 New 20 year leases            High quality private                   Strategic locations and
new specialised centres                  + 10 year options             family operator and                   significant depreciation
                                                                       developer with 20+                             benefits
                                                                         years' experience

   TH E 'I N V ESTM E NT O PP O RTU N IT Y'                                            TH E                 STO RY'

    Undervalued asset class experiencing exceptional demand                     Growing Melbourne network of 13 operating
       due to Melbourne's booming population growth.                              and forthcoming state of the art centres.

   Supported by $37billion investment by Federal Government            Highly qualified educators delivering an array of holistic learning
      to sector over next 4 years and subsidies for childcare           and care programs, mindful curriculum and curated menus by
                          centre parents.                               nutritional ambassador Olympic Gold medalist Lauren Burns.

       Strong tenant commitment due to; high fit out cost,                      Group Senior Manager Melinda Ackerman,
   specialised nature of facilities, high business values, licensing         veteran of the industry with 25+ years' experience
          requirements / obligations attached to property.                      and a background with ASX listed providers.

         TH E 'D E V E LO PE R / BU I L D E R'                                   STR ATE G I C 'C ATC H M E NT'
                                                                                        LO C ATI O N S
              Over 25 centres developed including for
               major national ASX Listed operators.                          Carefully handpicked sites with physical attributes
                                                                               complementing a childcare use business case.
          High quality construction, attention to detail
        and highly efficient design to maximise experience                        Strategic locations with strong supporting
               for children, parents and employees.                            demographics and recognising demand for high
                                                                                 quality childcare services within catchment.

                                                                                    Proximate to schools, retail amenity,
                                                                                  public transport and major road arterials.

                                                                             Operating centres experiencing near full occupancy
                                                                              and centres under construction have very strong
                                                                                        pre-registrations of interest.
Melbourne
                                                         CBD 14km*

               D U NSC OM BE AVE N U E

                                          O
      AD

                                           RF
                                              O
      RO

                                                RD
                                                  RO
     AM

                                                     A
                                    1,683sqm*

                                                     D
 NH
KE
FA

                           RO A D
           WA RR I G A L
356 –358 WA R R I GA L ROA D
                           Early Learning Adventures
                                                       ASHBURTO N, VIC TORIA

                      Offering: Brand new purpose built & state of the art childcare centre

                      Permit/Places: Childcare centre for 134 children

                      Land area: 1,683sqm*

                      Building area: 932sqm*

                      Status: Under construction – Scheduled opening mid 2018

                      Lease Details:

                          Tenant:                          Term:                       Option:
                        Niño Early                     New 20 year term                10 years
                    Learning Adventures

                         Income:                       Annual increases:            Bank guarantee:
                    $603,000p.a + GST*                       3%                        6 months

                    For further information contact the exclusive selling agents:

                    Scott Orchard                      Josh Twelftree
                    0425 760 712                       0452 524 985
                    scott.orchard@cbre.com.au          josh.twelftree@cbre.com.au

                    Sandro Peluso                      Kinson Wong
                    0418 389 757                       0450 712 341
                    sandro.peluso@cbre.com.au          kinson.wong@cbre.com.au

Artist Impression
                                                                                                  *approx
4 59 B R O O K FI EL D B O U L E VA R D
    Early Learning Adventures
                                MICKLEHA M, VIC TORIA

Offering: Brand new purpose built & state of the art childcare centre

Permit/Places: Childcare centre for 140 children

Land area: 2,933sqm*

Building area: 895sqm*

Status: Construction nearing completion – Imminent opening December 2017 (strong pre-registrations of interest)
Artist Impression

  Lease Details:

                                                For further information contact the exclusive selling agents:

                                                Scott Orchard                  Josh Twelftree
      Tenant:          Term:        Option:
                                                0425 760 712                   0452 524 985
    Niño Early         New 20       10 years
                                                scott.orchard@cbre.com.au      josh.twelftree@cbre.com.au
Learning Adventures   year term
                                                Sandro Peluso                  Kinson Wong
                                                0418 389 757                   0450 712 341
                                                sandro.peluso@cbre.com.au      kinson.wong@cbre.com.au

     Income:           Annual         Bank
    $496,944p.a       increases:   guarantee:
      + GST*             3%         6 months                                                           *approx
Uni Hill
            Shopping Centre
                                                            Shared
                                                            Driveway

                           I   VE
                        DR
              R   ISE
       E   RP
   T
EN

                                                       4,221sqm*

                                    PLEN
                                           TY R
                                                OA
                                                   D
LOT 2, 222 P L EN T Y R OA D
                                         Early Learning Adventures
                                                                     BU N D O OR A, VIC TORIA

                                    Offering: Brand new purpose built & state of the art childcare centre

                                    Permit/Places: Childcare centre for 152 children

                                    Land area: 4,221sqm*

                                    Building area: 1,225sqm*

                                    Status: Construction nearing completion – Imminent opening December 2017
                                               (strong pre-registrations of interest)

                                    Lease Details:

              Artist Impression         Tenant:                          Term:                       Option:
                                      Niño Early                     New 20 year term                10 years
                                  Learning Adventures

Greensborough
Bypass

                                        Income:                      Annual increases:            Bank guarantee:
                                  $581,400p.a + GST*                       3%                        6 months
ME
 TR
  OP
     OL

                                  For further information contact the exclusive selling agents:
      I TA
       N

                                  Scott Orchard                      Josh Twelftree
          RI

                                  0425 760 712                       0452 524 985
             NG

                                  scott.orchard@cbre.com.au          josh.twelftree@cbre.com.au
              RO

                                  Sandro Peluso                      Kinson Wong
                  AD

                                  0418 389 757                       0450 712 341
                                  sandro.peluso@cbre.com.au          kinson.wong@cbre.com.au

        1.4km*
                                                                                                                *approx
Featherbrook
                                                                                          Community Centre

                                               Featherbrook                              Guardian
                                               Shopping Centre

                        D
                 ES ROA
          SNEYD
                                                                                       3,000sqm*

                                                     IVE                                BOA
                                              RA H DR                                       RDW
                                       W INDO                                                  ALK
                                                                                                     BOU
                                                                                                        LEV
                                                                                                           ARD

                                                                               TREET
                                                                         EI NS
                                                                       SK

                            3 7– 3 9 W I N D O R A H D R I V E
                            ( CO R N ER B OA R DWA L K B O U L E VA R D )
                            P O INT CO OK, VIC TORIA

Offering: Near new purpose built & state of the art childcare centre

Permit/Places: Childcare centre permit for 144 children

Land area: 3,000sqm*

Building area: 976sqm*

Status: Operating
Lease Details:

                                              For further information contact the exclusive selling agents:

                                              Scott Orchard                  Josh Twelftree
   Tenant:        Term:         Option:
                                              0425 760 712                   0452 524 985
Guardian Early      12        10 + 10 years
                                              scott.orchard@cbre.com.au      josh.twelftree@cbre.com.au
Learning Group   year term
                                              Sandro Peluso                  Kinson Wong
                                              0418 389 757                   0450 712 341
                                              sandro.peluso@cbre.com.au      kinson.wong@cbre.com.au

   Income:        Annual         Bank
  $389,983p.a    increases:   guarantee:
   + GST*           CPI        6 months                                                              *approx
Access to
                                 parking for                                       Parabanks
                                  96* cars                                         Shopping Centre

                                                                    GA
                                                                      WL
                                                                        ER
                                                                             STR
                                                                                EET

                                               SA
                                                 LIS
                                                                                               Rail &
                                                 BU                                            Termin
                                                   RY
                                                       HI
                                                       GH
                                                        W
                                                         AY

                                                                                                     P
                                LOCATED IN THE HEART OF SALISBURY

96 ON-SITE AT GRADE CAR PARKS
3 2 – 3 8 G A W L E R S T R E E T,
                                         S A L I S B U R Y, S O U T H A U S T R A L I A

                                                    Purpose built modern office facility constructed in 2010

                                                    Centrelink just renewed for a further 6 year term
                             STREET

                                                    until September 2023
                   WILTSHIRE

                                                    Blue chip Commonwealth Government lease covenant

                                                    Guaranteed rental growth with fixed annual 3% increases
& Bus
 nal

             ACE                                    Single level 2,200sqm* building with 96 on-site carparks
          RR
        TE
   RK
PA
                                                    Adjacent to the Parabanks Shopping Centre, the John Street
                                                    Mall precinct & major transport hub

                                                    Well credentialed energy efficiency with 5.5 Star NABERS Rating

                                                    Net Income circa $661,000pa. + GST*

                                               "Fully leased to the Commonwealth
                                              Government of Australia - Centrelink"

                                      For further information contact the exclusive selling agents:

                                      Alistair Laycock                 Ben Heritage
                                      0412 136 011                     0438 690 867
                                      alistair.laycock@cbre.com.au     ben.heritage@cbre.com.au

                                      Tom Tuxworth                     Kevin Tong
                                      0410 988 960                     0422 848 818
                                      tom.tuxworth@cbre.com.au         kevin.tong@cbre.com.au

                                                                                          RLA 208125   * approx   ** Location ID
Registration of Interest:

Property Address:

Income:

Lease Details:

Tenant:

I would like to register my interest in selling my property through the upcoming PPPA on 15th November 2017
or 7th December 2017

Contact Details:
Auction II, 26th October 2017 – Results

                       Income: $986,335pa + GST*                                     Income: $973,303pa + GST*

                       Lease Term: 10 Years                                          Lease Term: 10 Years

                       Price:                                                        Price:

                       Yield:                                                        Yield:

                       Notes:                                                        Notes:
   Amart Furniture                                               Woolworths
       ACT                                                       Kerang VIC

                       Income: $603,000pa + GST*                                     Income: $496,944pa + GST*

                       Lease Term: 20 Years                                          Lease Term: 20 Years

                       Price:                                                        Price:

                       Yield:                                                        Yield:

                       Notes:                                                        Notes:
       Niño                                                         Niño
   Ashburton VIC                                               Mickleham VIC

                       Income: $581,400pa + GST*                                     Income: $389,983pa + GST*

                       Lease Term: 20 Years                                          Lease Term: 12 Years

                       Price:                                                        Price:

                       Yield:                                                        Yield:

                       Notes:                                                        Notes:
       Niño                                                       Guardian
   Bundoora VIC                                                Point Cook VIC

                       Income: $661,000pa + GST*

                       Lease Term: 6 Years

                       Price:

                       Yield:

                       Notes:
     Centrelink
    Adelaide SA

                      Your October PPPA Representatives                                                          *approx

Mark Wizel     Scott Orchard    Justin Dowers       Joseph Du Rieu   Kevin Tong     Alistair Laycock Josh Twelftree
0409 809 868    0425 760 712     0438 098 805         0408 892 976   0422 848 818     0412 136 011    0452 524 985

      Tom Tuxworth     Lewis Tong             Nick Willis    Kinson Wong      Ben Heritage     Sandro Peluso
       0410 988 960    0421 870 833           0409 595 803   0450 712 341     0438 690 867      0418 389 757
Thank you & congratulations
on being part of the CBRE Premium
    Property Portfolio Auction.

  On behalf of our entire CBRE Pacific business, we would like to thank you on being a part of
  the CBRE Premium Property Portfolio Auction event. We are extremely grateful for all of our
  clients who have, time and time again trusted in our team to deliver a favourable outcome.

  The Premium Property Portfolio Auction was set up with the sole intention to deliver
  another platform in which our vendors could benefit from a premium and bespoke service,
  something we noticed was lacking in the current market place. We hope our team was able
  to demonstrate the eagerness and hunger each individual member has to achieve superior
  results and outcomes for our clients who we hope will continue to come back for more.

  Sincerely,

                         Ray Pittman
                         President & CEO
                         Pacific
                         CBRE
CBRE AUSTRALIAN RETAIL INVESTMENTS

JUSTIN DOWERS                   JOSEPH DU RIEU                 DYLAN KILNER                    TOM TUXWORTH
0438 098 805                    0408 892 976                   0459 396 341                    0410 988 960
justin.dowers@cbre.com.au       joseph.durieu@cbre.com.au      dylan.kilner@cbre.com.au        tom.tuxworth@cbre.com.au

NICK WILLIS                     BEN HERITAGE                   ALISTAIR LAYCOCK
0409 595 803                    0438 690 867                   0412 136 011
nick.willis@cbre.com.au         ben.heritage@cbre.com.au       alistair.laycock@cbre.com.au

CBRE VICTORIAN HEALTH, AGED & CHILD CARE

SCOTT ORCHARD                  SANDRO PELUSO                 JOSH TWELFTREE                   BRITTANY BONEHAM
0425 760 712                   0418 389 757                  0452 524 985                     0410 690 308
scott.orchard@cbre.com.au      sandro.peluso@cbre.com.au     josh.twelftree@cbre.com.au       brittany.boneham@cbre.com.au

CBRE ASIAN SERVICES DESK

LEWIS TONG                        KEVIN TONG                      CHAO ZHANG                         TING TING GAO
0421 870 833                      0422 848 818                    0411 625 068                       0433 018 168
lewis.tong@cbre.com.au            kevin.tong@cbre.com.au          chao.zhang@cbre.com.au             tingting.gao@cbre.com.au

KINSON WONG                       JING JUN HENG
0450 712 341                      0411 059 116
kinson.wong@cbre.com.au           jj.heng@cbre.com.au

CBRE MELBOURNE

MARK WIZEL                  BIANCA BUTTERWORTH                      NATALIE CHEESEMAN
0409 809 868                0410 558 126                            0417 317 637
mark.wizel@cbre.com.au      bianca.butterworth@cbre.com.au          natalie.cheeseman@cbre.com.au