Show Guide - #PILIVE18
→
If your browser does not support JavaScript, please read the page content below:
Show Guide - #PILIVE18
→
Today we welcome over 2,500 delegates, 900 unique companies, and over 60 countries from around the globe for a celebration of performance marketing. We've doubled the meeting zones, invested in a new community app, built a new outdoor yurt and we have an entirely new floor this year hosting the Pavilion Theatre and the Meet & Eat Zone. We're in a fabulous grade two listed old fish market; therefore you'll need to familiarise yourself with the staircases and foot-flow. Follow the signage and use the interactive floorplan in the event app for guidance.
There are two networking bars: the Beer Garden, and Prosecco Lounge, both open from 11:00 where you can use your drink tokens (if applicable) or accept contactless payments. Six KERB food trucks are located either outside in the yurt or on the second floor. Complimentary refreshments including barista quality coffee and water are available throughout the venue. We welcome the Influencer Marketing Show to the mezzanine with a new Case Study Theatre kindly sponsored by Whalar. Capacity is limited therefore arrive early to secure a seat and a pair of silent disco headphones! Don't forget to stick around for the networking drinks from 17:00 (although some exhibitors may start early) – the fabulous LJ will be providing us with acoustic tunes on the dome stage.
Tonight we have two fantastic networking opportunities, the 2nd International Performance Marketing Awards and the official After Party at Café de Paris from 20:30. You'll need a golden wristband to gain access to the party. Hunt down one of the party sponsors for access or upgrade your pass at the helpdesk. Networking & VIP pass holders already have access and and have been given their pass with their delegate pack. A huge thank you to the PerformanceIN team and all of our amazing sponsors and exhibitors who enable us to put performance marketing in the spotlight for two very special days.
Enjoy the show and don't forget to get involved by using the hashtag #PILIVE18 and #IMSHOW18 on all of your social channels. Matthew Wood, Director, PerformanceIN Following the success of last year's event, we're extremely proud and excited to welcome you all to the global performance marketing event of the year that is PI LIVE and co-located Influencer Marketing Show. Hosting over 70 speakers, over the course of two days, the stages at Old Billingsgate will represent the breadth and depth of performance marketing, which continues to impress, challenge and evolve year-on-year.
Representing a multitude of industry experts, demographics and nationalities, all armed with insightful knowledge, experience and stories to share; the PI LIVE agenda hits the mark for all in attendance, covering vital areas in affiliate, performance, data and measurable marketing while uniting the industry under one roof. With the influencer marketing industry flourishing, the action-packed agenda for the Influencer Marketing Show digs deeper into the nuts and bolts of the sector – from leveraging data at your disposal to maximise campaign ROI to tackling transparency, authenticity and compliance when partnering with influencers.
Speaking of the agenda, the presentations in store for attendees at the show are certainly not to be missed. On each stage, we'll have an MC who'll moderate your questions to pitch to speakers, which you can ask via the app with the help of Slido. Make the most of the opportunity to question the experts, and don't forget to vote up or down to enable them to pick the top questions. In addition to Slido, download the PI LIVE event app – your essential companion to keep track of everything across the two-day event. You can personalise your schedule, be notified when sessions are starting, and contact and arrange meetings with other delegates attending the show. Lastly, enjoy the show! We hope you leave PI LIVE and the Influencer Marketing Show feeling confident to use what you've learnt to help steer your business goals in the right direction.
Mustafa Mirreh, Senior Digital Journalist, PerformanceIN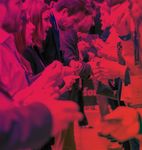 HEADLINE SPONSOR PHOTOBOOTH SPONSOR DAY ONE, MONDAY 15 OCT DOORS OPEN @ 20:30 WHERE Café de Paris, 3–4 Coventry Street, London, W1D 6BL EXCLUSIVE ACCESS The official after party is ONLY open to delegates with golden After Party wristbands. If you don't have a golden wristband, a limited number are available for purchase at the Registration Help Desk until 16:00. cj.com Global Marketplace. Local Expertise. CROSS-DEVICE COOKIELESS TRACKING AFFILIATE CUSTOMER INSIGHTS VERTICALISED INTEGRATIONS & INSIGHTS AD & CONTENT MONETISATION SUITE Leverage Cutting-Edge Technology Our innovative, data-driven, omni-channel solutions open the door to unlimited opportunity by connecting you with customers.
Designed to maximise the value of affiliate partnerships, our Affiliate Personalisation solution provides new ways to partner and, ultimately, discover the full potential of your relationships. Set yourself apart from your competition and maximise all the benefits of your affiliate partnerships through the only scalable, fully customisable, one-to-one customer-centric solution in the market. AFFILIATE PERSONALISATION NEW Join Us for the 13th Annual Performance Marketing Awards 30 April 2019 | The Grosvenor Hotel, Parklane London ENTRIES NOW OPEN performancemarketingawards.co.uk
Nominations Open for the PerformanceIN 50 2018 PerformanceIN has launched the PerformanceIN 50 2018, a definitive list of the year's most important and influential individuals in performance marketing, as voted for by the industry itself. With nominations open until midnight November 5, the list will identify industry members considered to be making invaluable contributions to the advancement of performance marketing, whether that's through technical know-how, unmatched leadership, customer relationship prowess, their role as an industry ambassador, or otherwise.
In terms of what factors constitute a PerformanceIN 50 marketer, we'll be keeping an eye out for demonstrable performance marketing leadership and initiative within their business, and those that are vocal about the benefits of performance marketing within wider digital advertising. PerformanceIN will be releasing the PerformanceIN 50 2018 list in early December, representing a list of the top industry leaders nominated who have outshined the competition and garnered the round support of their peers and partners.
Place Your Nomination Here: https://perfo.in/performance50 www.partnerize.com contact@partnerize.com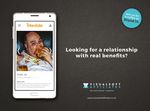 The past 12 months have passed incredibly quickly and so it is important to use the event to take a step back and review the state of the industry, the things we have accomplished, and those areas in our sights to tackle next. Over the past year we've made big strides in our journey to be the definitive global affiliate solution provider. Across the globe we have continued our investment in creating and rolling out a market- leading platform whilst finalising our merger with affilinet, forming closer ties with ShareASale and expanding into APAC via our partnership with Commission Factory. It really has been a very busy year!
Delivering the best of global and local services on top of a best- in-class technology platform is a long term strategy for Awin, and with one consistent platform in place we can now start to focus much more on enhancement and new product innovation. Given the size of our product and technology teams, this is going to be an incredibly exciting phase for us and you can expect to see evidence of this step change of pace from as early as the end of this year. Feel free to drop by our booth and share your ideas on things you would like to see Awin develop.
PI LIVE is a great opportunity to meet with industry peers, and discuss the latest hot topics. From Awin, you can expect a fascinating main stage presentation on the international patterns and local differences that Awin has witnessed in online global retail events and the impact they have had on shopping habits and advertiser tactics. This will be followed on day two when our Global Client Strategy Director will present a manifesto for affiliate marketing. I hope to see you at the Awin booth where you can win prizes in our game, and share a drink with us at the end of day one. Welcome to PI LIVE 2018 Ian Charlesworth UK Country Manager
For advertisers and publishers, who want to grow their business, Tradedoubler offers performance marketing and technology solutions powering a unique network of connections. 2,000+ Advertisers 180,000+ Active Publishers 57m Conversions Global Premium Network We have a premium network of 180,000+ active vetted affiliates, spanning a range of sectors. With over 280 employees, we do business in 83 countries and can work with our clients anywhere in the world. Enhanced Expertise Building and growing relations is our lifeblood and our expertise in managing performance-based campaigns has been developed over 19 years.
Innovative Technology We have the most accurate and reliable technology available today to track, measure and analyse the performance of all your multi-channel digital marketing activities. Get in touch. We would love to discuss how Tradedoubler can help your grow your business. www.tradedoubler.com | info@tradedoubler.com AFFILIATE NETWORK | WHITE LABEL SOLUTION | CAMPAIGN MANAGEMENT Chris Russell-Smith UK Managing Director A warm welcome to PI Live 2018 from everyone at Tradedoubler! Earlier this year we asked the market to tell us what their main chal- lenges were to being more successful with affiliate marketing. One of the key challenges that came back was visibility of data and using data to create actionable insights.
What's surprising is that we were talking about similar theme's a year ago or more, so it's time to crack it. In our panel session this year we will be discussing the changing nature of the purchase funnel and this goes hand in hand how to leverage data and action- able insights. Tradedoubler is passionate about understanding the data we now have available, so that we can help our advertisers and publishers to Connect & Grow. What we now see is that the path to purchase is dynamic and can be leveraged, not necessarily by going down the blind alley of attribution, but by really understanding what is happening and where value is being added.
When that is understood, informed decisions can be made about investment, even if it means stepping outside the traditional CPA payment model, and great results can be achieved. If you want to take your affiliate marketing program to a new level, come and talk to our friendly team on Stand 12, who will be happy to show you what can be achieved.
On the Menu BBQ Dreamz @ Outdoor Lunch Yurt @ Outdoor Lunch Yurt @ 2nd Floor Meet & Eat @ 2nd Floor Meet & Eat @ Indoor Ground Floor Also serving breakfast @ Outdoor Lunch Yurt Nazari Lords of Poke Indian Street Kitchen Prairie Fire BBQ Luardos Burritos Breakfast Served 8:00–10:30 @ Prairie Fire BBQ Lunch Served 12:00–15:30 Refreshments Liquid Nitrogen Ice Cream Smoothies Popcorn Coffee Water Smoothies, Liquid Nitrogen Ice Cream, Popcorn 10:00 – 16:00
GET SET FOR GLORY GET THE EDGE and keep fuelled with a SMOOTHIE blended with one of our BIKES. Come to our stand #11 for your chance to win a Balloon flight for two and take a photo against our wall of fame. Hi-Performance Affiliate Network Headline Sponsor #GetTheEdge We are the PERFORMANCE COACH of the industry, and we believe you should NEVER STOP LEARNING Hear our CEO Richard Dennys speak about the NEW GENERATION PERFORMANCE MARKETING MAIN STAGE. Day 1 at 11:20 – 11:50 Join us for our PEAK PERFORMANCE AND HOW TO ACHIEVE IT panel with top athletes: Gail Emms MBE and Jake Sheaf. MAIN STAGE. Day 2 at 14:50 – 15:20 TRAVEL VERTICAL WORKSHOP Level Three Workshop Room. Day 1 at 11:00 - 12:30 Webgains are extremely proud to continue supporting PI LIVE as a Headline Sponsor for 2018. This conference is the premier place for everyone in the performance marketing industry to network, share ideas and show the world of digital how important affiliate is for a successful eCommerce strategy.
2018 has been a year of change for Webgains and you can find out more from our CEO, Richard Dennys, on the Main Stage on Tuesday morning as he speaks about the "New Generation of Affiliate Marketing". We also have some stars from our Account Management team leading a roundtable discussion on "strategies for travel clients to keep their affiliate program growing, active and engaged throughout the whole year". I heartily recommend you make the effort to attend both of these tremendously stimulating discussions. From a personal point of view, this is my first year leading the UK Webgains team at PI LIVE and is something I have been really looking forward to. Our staff are our greatest asset and I welcome everyone to come over to our stand, start a conversation with one of our performance coaches and pedal your way to your very own super healthy smoothie (with a twist!). You can also check out our brand-new dashboard and tracking solution and see how Artificial Intelligence will change the industry forever and give you the edge! I hope all networks, advertisers, publishers, agencies and partners alike make the most of the two days we have together and look forward to speaking to as many people as possible.
Derek Freer, UK Managing Director PI LIVE HEADLINE SPONSOR
GROUND FLOOR MARIN DOME STAGE ENTRANCE & EXIT LUNCH YURT EVENT REGISTRATION WAITING AREA RECHARGE STATIONS A B C D 4 5 6 7 8 9 10 11 48 47 33 34 49 50 51 40 38 37 36 35 14 15 16 12 17 18 19 20 21 22 23 24 25 26 27 28 29 30 31 52 53 54 55 56 57 58 59 3 2 1 BEER GARDEN MAIN STAGE KEY: COFFEE FOOD & BEVERAGE LUNCH STAIRS GROUND FLOOR MARIN DOME STAGE ENTRANCE & EXIT LUNCH YURT EVENT REGISTRATION WAITING AREA RECHARGE STATIONS A B C D 4 5 6 7 8 9 10 11 48 47 33 34 49 50 51 40 38 37 36 35 14 15 16 12 17 18 19 20 21 22 23 24 25 26 27 28 29 30 31 52 53 54 55 56 57 58 59 3 2 1 BEER GARDEN MAIN STAGE KEY: COFFEE FOOD & BEVERAGE LUNCH STAIRS FLOORPLAN: GROUND FLOOR EXHIBITORS A–Z OF EXHIBITORS ON GROUND FLOOR advanced store . 9 Affiliate Future . 3 AffJet . . 56 Arvato . . 12B Awin . . 16 CJ Affiliate by Conversant . . 33 Cloudfind . . 50 Connexity . . 28 Databowl . . 40 DCMN . . 53 Dealmoon UK . . 26 Emailing Network . 1 Finder . . 24 fullsight . . 30 fullsight . . 31 Genie Shopping . . 37 GetReponse . . 38 Global Savings Group . . 12C Groupon . . 34 Honey . . 35 Honey . . 36 Inflecto Media . 8 Insider . 12A LeadByte . . 27 Magic Freebies UK . 2 Marin Software . . 10 Messaggio . . 25 Monetise . . 18 Monotote . . 21 NMPi . . 49 Optimise . 7 Optimus PM . . 51 Outbrain . . 48 Partnerize . . 15 Payoneer . 4 Planit . . 22 Pricesearcher . . 55 Productsup . . 52 Publisher Discovery . . 20 Rakuten Marketing . . 17 Redu . . 19 RevLifter . . 23 Soreto . 12D Student Beans . . 59 Taboola . 6 thoughtmix . . 58 Total Digital . . 54 Tradedoubler . . 12 Uniqodo . . 57 Visualsoft . . 14 Voluum . 5 Webgains . . 11 WeGift . . 29 Yieldify . . 47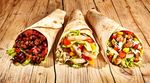 FIRST FLOOR 60 61 62 75 74 76 A B C D E F G 80 63 64 65 66 68 69 72 73 PROSECCO LOUNGE WHALAR CASE STUDY THEATRE NOOKERY INFLUENCER MARKETING SHOW CLOAK ROOM SPEAKER & PRESS KEY: COFFEE LUNCH STAIRS FIRST FLOOR 60 61 62 75 74 76 A B C D E F G 80 63 64 65 66 68 69 72 73 PROSECCO LOUNGE WHALAR CASE STUDY THEATRE NOOKERY INFLUENCER MARKETING SHOW CLOAK ROOM SPEAKER & PRESS KEY: COFFEE LUNCH STAIRS FLOORPLAN: FIRST FLOOR EXHIBITORS One True Global Network Delivering Experiences People Love Rakuten Marketing helps brands discover and attract new customers, and bring them back again and again. Spanning affiliate, display and search, we offer local expertise on a global basis. Meet us at stand 17 at PerformanceIn Live to learn more. RAKUTENMARKETING.COM RM-UKMARKETING@MAIL.RAKUTEN.COM A–Z OF EXHIBITORS ON FIRST FLOOR Billion Dollar Boy . . 68 Ghostlamp . . 63 HypeAuditor . . 80 indaHash . . 75 InfluencerDB . . 72 Intermarketing . . 61 Intermarketing . . 62 Mikz Alliance . . 73 Onalytica . . 65 Scrunch . . 74 Social Circle . . 69 Tailify . . 76 Whalar . . 60 Zorka.Mobi . . 66 NOOKERY Acceleration Partners . . G Marriott . . F RedBrain . . C Shopping Links . . E
SECOND FLOOR INTERACTIVE WORKSHOPS PAVILION THEATRE MEET & EAT KEY: COFFEE LUNCH STAIRS FLOORPLAN: SECOND FLOOR FIRST FLOOR 60 61 62 75 74 76 A B C D E F G 80 63 64 65 66 68 69 72 73 PROSECCO LOUNGE WHALAR CASE STUDY THEATRE NOOKERY INFLUENCER MARKETING SHOW CLOAK ROOM SPEAKER & PRESS KEY: COFFEE LUNCH STAIRS Learn More Today! www.marinsoftware.co.uk/marinone Unifying Search, Social, and eCommerce Advertising MarinOne solves the challenges facing today's digital marketer by bringing search, social, and eCommerce advertising into a single platform. Maximise the results of your digital campaigns by gaining a single view of your entire customer journey.
MarinOne gives advertisers a powerful new way to engage with people, no matter which device they're using or what channel they're on— ultimately driving more customers and higher revenue. Introducing Request a Demo Today!
TIME ROOM SESSION TITLE 09:30 – 10:00 MS Achieving C-Level Buy-In for Influencer Marketing 09:30 – 10:00 DS Context is Everything 09:30 – 10:00 PV The Age of Agile Product Data - Why the Future of Advertising is Feed Based 10:10 – 10:30 CS How to Build an Organic Influencer Marketing Programme 10:20 – 11:00 MS KEYNOTE: Get It Done: Cutting Through Corporate Bullshit 10:20 – 10:50 DS CRO is Dead: Mapping the future with Customer Journey Optimisation 10:20 – 10:50 PV 10 Native Advertising Trends for 2019 and How to Profit From Them 11:00 – 12:30 IW Partner Strategies for Travel Outside of Q1 11:10 – 11:30 CS How to Execute and Optimise With Data 11:20 – 11:50 MS New Generation Performance Marketing 11:20 – 11:50 DS How to Implement a Winning PPC Strategy in Landscape Dominated by Google and Facebook 11:20 – 11:50 PV How to Deliver Genuine Conversions at Scale 11:40 – 12:00 CS Top Influencer Marketing Hacks 2018 12:10 – 12:40 MS Black Friday and the Evolution of Global Retail Events 12:10 – 12:40 DS Influencer Marketing: A Global Disruption Driving Local Relevance 12:10 – 12:40 PV Going Beyond Conversion Rates: Why Incrementality is Vital in Mobile Partnerships 12:10 – 12:30 CS Influencer Fireside Chat: How to Become a Collaborative Brand DAY 1 SESSIONS ROOM KEY MS Main Stage DS Marin Dome Stage CS Whalar Case Study Theatre PV Pavilion Theatre IW Interactive Workshop TIME ROOM SESSION TITLE 14:00 – 14:30 MS Solving the $500 Million Influencer Fraud Problem 14:00 – 14:30 DS Influencing (Very) Different Generations 14:00 – 14:30 PV How to Build a World-Class High-Performance Culture 14:00 – 14:30 CS Not Just a Product Shot 14:50 – 15:20 MS Rakuten Marketing and Cult Beauty | How to Engage Consumers and Drive Growth in APAC 14:50 – 15:20 DS 14 Landing Page Tips to Action Today to Make More Money 14:50 – 15:20 PV Content Crisis: How Your Customers Will Save Your Butt 15:15 – 15:40 CS An Ultimate Influencer Management Tool 15:20 – 16:50 IW Retail Workshop: It's Not Too Late! Revamp Your Peak Campaigns to Entice Modern Global Consumers 15:40 – 16:20 MS KEYNOTE: Unlocking Your Creativity: 3 Ways To Have Amazing Ideas 15:40 – 16:10 DS Adopting the Consumer Mindset for your SEO Strategy 15:40 – 16:10 PV 'Hands Off My Grad': Why Entry-level Progression is Vital to the Performance Industry 15:50 – 16:15 CS Brands with Pride 16:25 – 16:45 CS Influencer Marketing Without the Proper Checks & Transparency will Not Work 16:30 – 17:00 MS AI for Marketing - Power Session 16:30 – 17:00 DS PINTEREST - Is it Search or is it Social? 16:30 – 17:00 PV AI: It's Not All Hype DAY 1 SESSIONS Full agenda info in the essenttial event app Search for 'PI LIVE 2018' in your app store
TIME ROOM SESSION TITLE 09:30 – 10:00 MS KEYNOTE: Global Publisher Trends in Performance 09:30 – 10:00 DS Let's Talk Amazon 09:30 – 10:00 PV How to Achieve Great Campaign Results by Correctly Leveraging Programmatic Technologies 10:10 – 10:30 CS Influencer Marketing Success Stories for Every Stage in the Marketing Funnel 10:20 – 10:50 MS New Tricks for Leveraging Paid Social to Boost Campaign ROI 10:20 – 10:50 DS Get Rid of Short-Term Thinking, Leverage Influencers, And Position Your Brand For The Next Decade 10:20 – 10:50 PV Will Increased Influencer Marketing Transparency, Authenticity & Compliance Kill Or Cure the Discipline? 10:40 – 11:00 CS Brand Accountability: Tapping into the Conscious Consumer 11:20 – 11:50 MS You Are The Creative Agency 11:20 – 11:50 DS Scale, Adapt and Scale Again - Growth Hacking Your Performance Campaign 11:20 – 11:50 PV From Measurement to Meaningful Results: How Data Driven Insights Solve Common Problems in Affiliate Marketing 12:10 – 12:40 MS The Changing of the Performance Marketing Funnel 12:10 – 12:40 DS Executing a Data-Driven Approach to Influencer Marketing 12:10 – 12:30 CS How To Do Influencer Marketing Right 12:10 – 12:40 PV Making Sense of Your Data to Drive Growth DAY 2 SESSIONS DS Marin Dome Stage CS Whalar Case Study Theatre ROOM KEY MS Main Stage PV Pavilion Theatre IW Interactive Workshop TIME ROOM SESSION TITLE 14:00 – 14:30 MS Amplifying Brand Alongside Culture: How to make your brand famous by building a platform that influences culture 14:00 – 14:30 DS The Cycle of Commission Erosion 14:00 – 14:30 CS Projecting and Managing Campaign Performance on Instagram 14:00 – 14:30 PV Making TUI Famous Fast!
14:00 – 15:30 IW Digital Disruptors 'Dragons' Den' Final 14:40 – 15:00 CS Content Could be Your Competitive Advantage: Here's how to extract more value from your influencer marketing spend 14:50 – 15:20 MS KEYNOTE: Peak Performance and How to Achieve It 14:50 – 15:20 DS Why Digital Transformation Needs Journey Obsession 14:50 – 15:20 PV A Manifesto for Affiliate Marketing in 2019 15:40 – 16:10 MS Creative Utopia 15:40 – 16:10 DS Affiliate Marketing Vs. Partner Marketing 15:40 – 16:10 PV Adidas' Blueprint for the Future of Affiliate Marketing DAY 2 SESSIONS Full agenda info in the essenttial event app Search for 'PI LIVE 2018' in your app store
KEYNOTE SESSIONS DAY ONE: 10:20 – 11:00 DAY ONE: 15:40 – 16:20 Get It Done: Cutting Through Corporate Bullshit Cally Beaton is a media executive, entrepreneur, and performer. At the start of her career, she headed an independent television production company that was bought by ITV. She joined the board of the UK's main commercial broadcaster as the youngest and only woman member. She left ITV to start a creative consultancy and production company as well as joining Viacom as SVP of International Sales.
At Viacom, Cally oversaw a £500million budget for channels including Nickelodeon, MTV, Comedy Central, and Paramount. It was working on Comedy Central that saw Cally develop her other life as a standup comedian. Cally Beaton Business Leader & Performer, Road Trip Media Ltd Unlocking Your Creativity: 3 Ways To Have Amazing Ideas Shed is an expert in ideas and will share three techniques which he uses to unlock his own creativity, and believes can help make anyone's ideas happen. Shed believes that "when an idea pops into your head, it can send you on amazing adventures - if you follow the idea through...".
He fervently believes in 'failing upwards' by trying to launch numerous ideas and learning from the amazing experiences they bring. Shed Simove Entrepreneur & Author, Shed Simove: Ideas Man KEYNOTE SESSION DAY TWO: 09:30 – 10:00 DAY TWO: 14:50 – 15:20 Peak Performance and How to Achieve It The parallels between sport and business are endless. In both cases we hope that hard work will achieve the goals and objectives we set out for ourselves. We hope that the strategies we create, and the determination with which we approach the challenge, will set us apart from our competition and help us succeed. But what are the real lessons we can learn from sport when it comes to achieving peak performance? And how should we deal with the failures we might encounter on the way? Gail Emms MBE Olympic Silver Medalist & Founder Gail Emms Consultancy Richard Dennys CEO, Webgains Jake Sheaf Managing Director, Deep Dish Beach Volleyball Sarah Bundy Founder & CEO All Inclusive Marketing Global Publisher Trends in Performance Whether you're an advertiser or a publisher, knowing what's available outside of coupon and loyalty will be essential to continued market growth and optimization. Join award winning performance marketing thought leader, Sarah Bundy, in her session uncovering sales-driving publisher trends in influencer, personalization, AI and more.
Welcome to the 2018 Influencer Marketing Show here at the beautiful Old Billingsgate in London. The influencer marketing industry still has far too many unanswered questions and I'm hoping the event goes some way to providing some clarity to what some feel is a murky area of digital marketing. Today you'll find yourself surrounded by delegates from around the globe, who are attending the show to further improve their knowledge of the industry, network with experts and speak to exhibitors face-to-face to see just how they can improve their current campaigns – or embark on their first ever influencer marketing programme.
I'm looking forward to hearing passionate people talk about their influencer marketing experiences and how they have overcome common frustrations within the industry. The majority of the exhibitors within the Influencer Marketing Show will be presenting in our dedicated Case Study Theatre, kindly sponsored by Whalar. This theatre will be popular and I strongly suggest you arrive early for the session you are wanting to see. The team from Takumi will be sponsoring the networking drinks on the first floor at the end of the first day, giving you a great opportunity to relax and unwind whilst mingling with like-minded professionals.
A massive thank you to all the sponsors and exhibitors for their hard work and valuable insight into the industry. It's going to be an incredibly busy and exciting few days and I for one cannot wait. Don't forget to use the hashtag #IMSHOW18 and get involved in the conversation on social media. Christopher Henley, PerformanceIN HEADLINE SPONSORS WHALAR CASE STUDY THEATRE OVERVIEW CASE STUDY THEATRE Influencer marketing platform Whalar is conscious of answering the most pressing questions people have when it comes to influencer marketing and are experts in the industry. With so many aspects to cover, this intimate and interactive theatre will answer everything you need to know whilst also highlighting real life case study examples from around the globe.
We love to hear inspiring stories of how companies have overcome common challenges that currently plague the industry. Some of the unmissable sessions cover compliance, authenticity, ensuring ROI and objectives are hit, using data and covering the top influencer marketing hacks. We will be implementing a silent disco-style theatre to ensure delegates have the best possible experience and that the noise of the exhibition floor does not drown the key content being discussed. We'd highly recommend attending this theatre early if there is a session you do not want to miss.
This will be an interactive and visual theatre, so expect to be involved in the sessions. Presenters will be anticipating your questions so have them prepared and ready. Following the inspiring talks, you will then be able to discuss your own personal requirements with the exhibitor face-to-face over a coffee or a beverage! We would like to thank Whalar for sponsoring the Case Study Theatre and don't forget to talk to the team at the event over the two days.
NOT TO MISS SESSIONS HELD IN THE WHALAR CASE STUDY THEATRE DAY ONE: 11:40 – 12:00 DAY ONE: 16:20 – 16:40 Top Influencer Marketing Hacks 2018 Brands that are doing influencer marketing right keep winning market shares. But what does "doing influencer marketing right" actually mean? Tailify will share some of the most valuable findings from thousands of their campaigns. They will present the top influencer marketing hacks of 2018, that they recommend all brands to start doing today. Alice Pavin Influencer Community Manager Tailify Influencer Marketing Without the Proper Checks & Transparency will Not Work Hear from Alex Frolov the CEO of HypeAuditor as he takes you all on a journey of how AI can be used to audit Instagram influencers.
For influencer marketing to work it has to be transparent, authentic and compliant. Join this session to learn from examples how HypeAuditor audits Instagram influencers in a quick, easy & efficient way. how going to a deeper level by making people 'feel' something is the real driving force behind engagement. Aleksandr Frolov CEO and Co-Founder HypeAuditor NOT TO MISS SESSIONS HELD IN THE WHALAR CASE STUDY THEATRE DAY TWO: 14:00 – 14:30 DAY TWO: 14:40 – 15:00 Content Could be Your Competitive Advantage: Here's how to extract more value from your influencer marketing spend Influencer marketing is no longer an experimental ad spend: it's now a must have strategy for brands looking to tap in to the power of authentic, user-driven content. But despite the wealth of content influencers are creating for brands, research shows that 90% of this content is not being leveraged by these brands. At Shopping Links we have worked closely with UK Based Marks & Spencer to AB test influencer content against inhouse created assets to measure the true value. Brands can't afford to be letting valuable, engaging content go to waste! This presentation will discuss how brands can make the most of their influencer content to maximise the ROI from their influencer spend. Drawing on case studies from Marks & Spencer, we'll show the power influencer content has to convert, not just new customers, but existing customers. We'll also discuss the impact that long-term influencer relationships have on the ability for influencer content to drive real conversion and lasting brand loyalty.
Kim Westwood Founder and Managing Director Shopping Links Solberg Auðunsson CEO and Co-Founder TAKUMI Projecting and Managing Campaign Performance on Instagram Managing brand marketing performance has been a dark art when it comes to Instagram. Data that includes impressions has been hard to come by and influencers need to be paid on follower counts and engagement rates. It says little or nothing about their ability to deliver what actually matters to marketers: impressions with a real audience. Here Solberg, CEO of TAKUMI, shares learnings and explains how a platform solution helps project performance and unlocks campaigns with true reach.
WE GET BRANDS IN BED TOGETHER Join Intermarketing Agency and Pulsar to find out what makes the perfect partner. FIND US Stand 61, Floor 2 Opposite main stairs AND CHECK OUT Pulsar: Brands with PRIDE Day 1, 15:50 – 16:15 Case Study Theatre INFLUENCER NETWORKING DRINKS 17:00–18:30, DAY ONE On the First Floor Mezzanine Meet other delegates of the Influencer Marketing Show for relaxed networking over a beer or glass of wine, hosted by Takumi. COURTESY OF
26 March 2019 | The Sheraton Grand London Park Lane The 2019 Influencer Marketing Awards mission is to place a spotlight on the very best influencer marketing campaigns designed and developed with the brand or client in mind which are smartly executed, creative and innovative with clear transparent KPIs and objectives. With 28 categories programmed, a newly formed judging panel consisting of experienced influencer marketing practitioners from around the globe will discuss and debate each category and depending on merit will award a Bronze, Silver or Gold award. Each of which will be presented by a celebrity host at a glittering awards ceremony in London. To discuss the awards and the range of sponsorship opportunities please do contact chris.henley@performancein.com ENTRIES NOW OPEN influencermarketingawards.com Introducing the Inaugural Winner, Winner See you at the Scrunch stand for a game of memory & a chance to win a £10,000 influencer campaign! Missed us at the show?
Visit Scrunch.com/IMS for a special offer Winner, Winner See you at the Scrunch stand for a game of memory & a chance to win a £10,000 influencer campaign! Missed us at the show? Visit Scrunch.com/IMS for a special offer
THE ESSENTIAL EVENT APP AGENDA Plan your time on our session agenda NETWORK Book meetings with other attendees EXHIBITORS See who's in the expo hall Search for 'PI LIVE 2018' in your app store