SKIBOB WORLD CHAMPIONSHIPS - Invitation and call for entries
If your browser does not support JavaScript, please read the page content below:
SKIBOB WORLD CHAMPIONSHIPS - Invitation and call for entries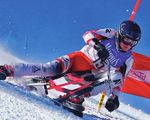 Invitation and call for entries SKIBOB WORLD CHAMPIONSHIPS Nassfeld-Pressegger See from March 21. until March 24. 2019 Organising club: SV Tröpolach Federation Internationale de Skibob – FISB Österreichischer Skibobverband – ÖSBV

Dear Skibob friends, dear athletes! It is no surprise, that Austria hosts the 40th Skibob World cup. With its countless world champions and 16 hosted World cups, Austria is he number one Skibob nation. Despite the fact that Nassfeld, Carinthia's largest ski region, has never hosted a Skibob world cup before, it has a lot of experience in hosting and organizing Skibob races.
I myself attended two world cup finals and could experience their professional execution and remarkable hospitality first hand. I am confident, that the township together with the tourism office, mountain railways, Hotels and the Ski club will be very enthusiastic when it comes to this World cup.
At the Nassfeld world cup, Skibob racers of many Nations will struggle for the first place and I am sure that Nassfeld, which is more than 2000 meters above sea level, provides the best possible conditions for the competitions. I want to thank the many people needed for the organization of a sports event like this needs the engagement of many people whom I want to thank. Especially the president of the Austrian Skibob association Roland Fritsch, the Austrian team's trainer Bernd Zobel and the tirelessly working Maria Frages. In the name of the FISB I accept the invitation to Nassfeld and I am looking forward to harmonic days together and great skibob races.
Marc Frapporti FISB Präsident

The Skibob World championship 2019 will be held under the motto "55 years of Austrian Skibob Association". As president of the Austrian Skibob Association I welcome all participants, attendants and officials at the Skibob world championship 2019 at Nassfeld. The Skibob world championship gives us the opportunity to thank those responsible in the communities of Hermagor and Tröpolach, the ski club Tröpolach and the lift operators and hotels of Nassfeld for their cooperation. Nassfeld has become an important part for skibob as a sport as well as the Austrian racing calendar.
We can only confirm Nassfeld's Slogan "Urlaub bei Freunden" which translates to "Holiday with friends" It is without exaggeration when we say that sports events at Nassfeld are organized with friends. The past has led us to expect best conditions in Carinthia. I want to thank all organizers and supporters, especially national trainer Bernd Zobel, who is in large parts responsible for this unique partnership and who established Skibob as a sport in this beautiful ski region. I wish all participants competitions without any accidents and beautiful days for the skibob sport.
Ing. Roland Fritsch ÖSBV President

Skibob World Championship: An honour and an accolade Being the venue of the Skibob World Championship in the Carnic region end of March 2019, is a special honour and accolade for the sports state Carinthia. Skibob as alpine sport has a long tradition and is becoming increasingly popular in Austria. As governor and head of the sports division, I am especially delighted that the International Skibob Association has chosen the Nassfeld ski resort, which is famous far beyond the state borders, in the Hermagor District as venue for the Skibob World Championship.
This international sports event, organised by the ÖSBV in cooperation with the SV Tröpolach, is an asset for the region and provides new impulses for the national skibob sport. Every sports world championship contributes to intercultural exchange and builds bridges. Sport in particular plays an important role in our lives today. It has become a platform for integration and communication and, as mediating entity between the individual and society, contributes significantly to the preservation of the social network in our country. Sporty activities promote team spirit, tolerance as well as solidarity and in particular the sense of community.
I very much appreciate the work done already by the organisation team of the Skibob World Championship. I hope that their dedication is rewarded with exciting world championship races and great interest by the spectators. With sporty greetings, Dr Peter Kaiser, Governor and Head of the Sports Division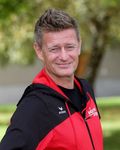 As mayor of the Hermagor-Pressegger See Borough, I am very delighted that Nassfeld is the venue for the Skibob World Championship in March 2019. I would like to express a warm welcome to you, dear sport fans. Nassfeld is one of the Top 10 winter destinations in Austria, a fact of which I am very proud. Besides a stunning mountain panorama, our ski resort boasts over 110 kilometres of perfectly groomed pistes with modern mountain railways and lifts. Sporty activities like tobogganing, cross-country skiing, ski touring and snowshoe hiking tours can also be enjoyed here.
Skibob sport has a long tradition and I would like to congratulate the Austrian Skibob Association on its 55th anniversary.
A special tribute must be paid to the dedication of the officials and the staff. I am convinced that this event, in cooperation with the Austrian Skibob Association, the Hermagor-Pressegger See Borough, the tourist board, the SV Tröpolach as well as the Nassfeld mountain railways, will be a great success and will be remembered well by all involved. I very much appreciate the excellent work.
I wish all participants a successful World Championship 2019 and a fair as well as accident-free competition. With sporty greetings, Your Mayor Siegfried Ronacher

Dear Winter Sports Fans, As manager of Sports Coordination Carinthia, I am pleased that the SV Tröpolach and the Austrian Skibob Association (ÖSBV) have been successful in bringing the Skibob World Championship in the classes general, students, youth and senior from 21 to 24 March 2019 to Carinthia. The hosting of this event has been awarded to our federal state for the second time since 1996.
With this, the sports state of Carinthia gains yet another event and sports activity. Our federal state has already proven in the past that Carinthia is a good base for major sports events – from world cup races to football internationals and many others.
Thanks to the Skibob World Championship, spectators and anyone interested get the chance to follow exciting giant slalom, slalom and Super G races on single- track devices at the Nassfeld Söllehang slope. But there is more to this event. Aim of the promotional effect is to get young people interested in pursuing this attractive sport. Working with young talents is at the heart of my role as land sports director. I therefore would like to thank the SV Tröpolach in cooperation with the ÖBSV for hosting the Skibob World Championship at Nassfeld. May there be many exciting and accident-free races.
With sporty greetings, Arno Arthofer Sports Coordination Carinthia "Kärnten Sport" Association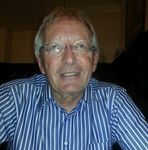 Österreichischer Skibobverband/Austrian Skibob association – ÖSBV Federation Internationale de Skibob – FISB Executing Österreichischer Skibobverband Associations: colaboration with SV Tröpolach Honor guard: Dr. Peter Kaiser State governor of Carinthia Honorary Presidency: Marc Frapporti President of the Federation Internationale de Skibob Ing. Roland Fritsch President ÖSBV Mag. Klaus Herzog President SV – Tröpolach Nassfeld Lift GmbH & CO KG ORGANIZATIONAL COMMITTEE Overall management: Bernd Zobel OESBV (Sports Director FISB) Chief Organizer: Chief Organizer Stv.: Andreas Koller Dieter Koller SV Tröpolach SV Tröpolach Finance: Members: Maria Frages Mag.
Klaus Herzog Klaus Mayrhofer Martin Waldner Markus Brandstätter OESBV President SV Tröpolach Vice-president ÖSBV Hotel Gartnerkofel Tourism Association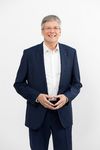 RACE COMMITTEE TD FISB: Rolf Ries FISB-KR Race management: Matthias Gucher SV Tröpolach Racing secretary: Maria Frages ÖSBV Chief of accounting: Michaela Riegler FISB-KR Clerk of the course: Dieter Koller SV Tröpolach Course setter: According to the meeting of team captains. Chief of gate-judges: Peter Meiländer SV Tröpolach Chief of timekeeping: Chief of equipment: Peter Warmuth Fritz Coloini SV Tröpolach ÖSBV Rescue service: Emergency helicopter on location Mountain rescue Doctors' Services: Doctor on duty Race office: Hotel Gartnerkofel Sonnenalpe, Nassfeld 18 9620 Hermagor Press: Ingeborg Schnabl, NLW Tourismusmarketing ingeborg.schnabl@nlw.at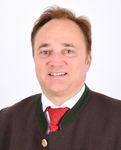 CONDITIONS OF PARTICIPATION Type of competitions: Giant Slalom, Slalom, Super-G, Evaluation: Individual evaluation and combination evaluation Calculation: FISB- Marks (EDV 570) Eligible: Racers, which are named by a FISB associated Country association/Club Classification: Women, Men, SW1, SW2, JW, SM1, SM2, JM DAK 4-1, HAK 4-1 Grouping: By World cup ranking 2018/2019 FISB-ranking 2018/2019 Starting order: Women, Men, SW1, SW2, JW, SM1, SM2, JM DAK 4-1, HAK 4-1 Awards: Medals for individual competition Trophy for Combination Implementing regulations: According to IWO and this announcement Timekeeping: ALGE TdC 8000 Entry to: Michaela Riegler Tel.: 0043 676 651 1187 email: michaela.riegler@liwest.at Entry deadline: Cancellation deadline: Entry fee: 4.
March 2019 17. March 2019 Adults € 35,--/students, youth € 25,-- Accommodations: Hotel Gartnerkofel, Hotel Almhotel Kärnten Classification by Bernd Zobel Racer accident insurance: see § 23 IWO Liability insurance: Lift prices: Protest fee: see § 24 IWO 2- days: € 47,00, 3- days: € 70,00 € 100,--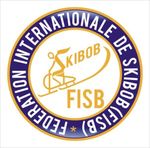 TIMING Thursday, 21.3.2019 05.00 pm Meeting of the team captains at Hotel Gartnerkofel 08.00 pm Opening ceremony in front oft he Hotel Gartnerkofel Friday, 22.3.2019 07.30 am Ascent with lift 08.00 – 08.45 am Inspection of Super-G track 09.00 am Start Super-G for women and men 09.45 am Start Super-G for students, youth and age groups 11.30am – 12.00 pm Inspection of RSL 1. DG track 12.15 pm Start GSL 1. DG for women and men afterwards Start GSL 1. DG for students, youth and age groups 02.00 – 02.30 pm Besichtigung RSL 2. DG 02.45 pm Start GSL 2. DG for women and men 05.00 pm Meeting of the team captains 08.00 pm Award ceremony Super-G and GSL Saturday, 23.3.2019 07.30 am Ascent with lift 08.00 – 08.30 am Inspection of Slalom 1.
DG track 09.00 am Start Slalom 1. DG for women and men Afterwards Start Slalom 1. DG for students, youth and age groups 11.30 am– 12.00 pm Besichtigung Slalom 2. DG 12.15 pm Start Slalom 2. DG for women and men Afterwards Start Slalom 2. DG for students, youth and age groups 06.00 pm Award ceremony Slalom and Combination Afterwards Joint dinner and farewell ceremony ATTENTION: CRASH-HELMET REQUIRED FOR ALL COMPETITIONS!
TRACK DESCRIPTION Nassfeld – Söllehang Track description Super – G Start 1.815 m Finish 1.485 m Height difference 340m Track description giant slalom Start 1.740 m Finish 1.485 m Height difference 255 m Track description Slalom Start 1.620 m Finish 1.485 m Height difference 135 m
Ahead by mountains, at home at Nassfeld! Hotel Gartnerkofel is a family-run * hotel. The Waldner Family and the entire feel-good team always endeavour to make your holiday unforgettable. Use the many advantages as guest at our hotel. From the bed directly to the piste and back again to the sauna.
Our spacious wellness area with indoor pool, 11 different saunas at the Kristall SPA and the Family SPA, 2 whirlpools, 3 chillout rooms as well as a chillout terrace (only in summer) invite to relaxation and staying a while. Exclusive rooms from double room to SPA suite with sauna in the room. Guests have been enjoying our hotel-own ski hire service since the 2017/2018 winter season. Our "Fix & Foxi World" offers children as well as adults plenty of space for fun and action. From the 9-metre high climbing wall and an all-year ice rink to the kamikaze slide, there is something for everyone.
Our kitchen team treats you to regional and international cuisine. Including generous breakfast buffet with vitality corner, afternoon buffet with Carinthian specialities and an evening menu with various theme buffets like our traditional fish buffet, for example. **** Hotel Gartnerkofel – Familie Waldner www.gartnerkofel.at info@gartnerkofel.at 0043 4285 8175