AGREEMENT SPRINGFIELD DAY NURSERY CORPORATION UAW LOCAL 2322 - between Square One and - July 1, 2016 - June 30, 2019 - International Union ...
Page content transcription
If your browser does not render page correctly, please read the page content below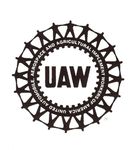 AGREEMENT

                      between

SPRINGFIELD DAY NURSERY CORPORATION

                    (Square One)

                         and

                UAW LOCAL 2322

(International Union, United Automobile, Aerospace and
Agricultural Implement Workers of America, AFL-CIO)

            July 1, 2016 – June 30, 2019
Dear UAW Local 2322 Member.

Here is your Union Contract, which sets forth your hours, wages, benefits and other working
conditions. This contract is legally binding and is enforced through the grievance procedure
included in this contract.

The benefits in this contract are the result of your hard work and dedication and came after
many months of negotiating with your employer. These benefits are yours and your employer
does not have the right to take them away. When the employer violates the contract, your rights
and the rights of your co-workers are undermined. Don't be shy about standing up for your
rights. This is a union and you are not alone.

Keep this contract so that you may refer to it when the need arises. If you lose your copy, we can
provide you with another. When you have a problem or question, the union is as close as the
phone. Call your union steward or the UAW Local 2322 office.

Finally, I would like to end with an important right you have as a unionized employee. If you
are being told to attend a meeting with a supervisor and you have a reasonable belief that
discipline or other adverse consequences may result from what you say in the meeting, you have
the right to request union representation. This right is guaranteed by the "Weingarten" Supreme
Court decision which ensures that you have the right to have a union representative at any
investigatory or grievance meeting. Here is what to say:

"If this discussion could in any way lead to my being disciplined in any manner, up to and
including my being suspended or terminated, and becoming part of my personnel record, I
respectfully request that my union steward or union representative be present to assist and
represent me at the meeting. Without representation present, I choose not to participate in this
discussion."

I hope that you will become involved in your union. The union is only as strong as the
membership, so we ask you to lend us your muscle by taking the time to get involved. You could
be a steward, serve on Joint Council or other committee meetings, organize more workers into
our union or be involved in many other activities. Come by the union office or give us a call.
We want you to get involved.

In solidarity,
Jocelyn Silverlight
President, UAW Local 2322

When a question or problem arises, talk to your union steward. (A steward is an elected
representative who helps employees with problems in the workplace.) If you do not know your
union steward or if you need additional help, call the union office:

                                      UAW Local 2322
                                 4 Open Square Way, #406
                                    Holyoke, MA 01040
                                800-682-0269 or 413-534-7600

             Protect these hard won benefits and rights. Read your contract.
                          Know your rights. Know your benefits.
TABLE OF CONTENTS
ARTICLE 1. MANAGEMENT'S RIGHTS                    3
ARTICLE 2. AGENCY SERVICE FEE                     3
ARTICLE 3. DUES DEDUCTIONS                        4
ARTICLE 4. CONTINUITY OF OPERATIONS               5
ARTICLE 5. LEGAL CONFLICTS                        6
ARTICLE 6. RECOGNITION                            6
ARTICLE 7. UNION BUSINESS                         9
ARTICLE 8. NON-DISCRIMINATION                     11
ARTICLE 9. PROBATION PERIOD                       11
ARTICLE 10. SENIORITY                             12
ARTICLE 11. LAYOFFS                               12
ARTICLE 12. LAYOFF NOTICE                         14
ARTICLE 13. RECALL                                14
ARTICLE 14. FILLING OF VACANCIES                  15
ARTICLE 15. GRIEVANCE PROCEDURE AND ARBITRATION   18
ARTICLE 16. DISCIPLINE AND DISCHARGE              20
ARTICLE 17. HOURS, SCHEDULES AND OVERTIME         20
ARTICLE 18. JOB DESCRIPTIONS                      26
ARTICLE 19. PERSONNEL RECORDS                     26
ARTICLE 20. ANNUAL EVALUATIONS                    28
ARTICLE 21. SMOKE-FREE ENVIRONMENT                28
ARTICLE 22. ATTIRE                                28
ARTICLE 23. TRANSFERS AND PROMOTIONS              29
ARTICLE 24. HIRING PROCEDURES                     30
ARTICLE 25. FUNERAL LEAVE                         30
ARTICLE 26. PAID LEAVE                            31
ARTICLE 27. HOLIDAYS                              32
ARTICLE 28. VACATION                              32
ARTICLE 29. PROFESSIONAL TIME                     33
ARTICLE 30. JURY DUTY/MILITARY DUTY               36
ARTICLE 31. LEAVE OF ABSENCE                      36
ARTICLE 32. EMPLOYEE CHILD CARE                   38
ARTICLE 33. TRAVEL                                39
ARTICLE 34. SAVINGS AND RETIREMENT PROGRAM        39
ARTICLE 35. HEALTH, DISABILITY, LIFE AND DENTAL   39
ARTICLE 36. WAGES                                 42
ARTICLE 37. DIGNITY AND RESPECT                   46
ARTICLE 38. GENERAL PROVISIONS                    46
ARTICLE 39. DURATION                              46
MEMORANDUM OF AGREEMENT: NEW CHILD ORIENTATION    47
MEMORANDUM OF AGREEMENT: BREAKS                   48
PROTOCOL FOR ADDRESSING PURPOSEFUL SPITTING       49
CHILD BEHAVIOR ADMINISTRATIVE PROTOCOL            51

                          2
AGREEMENT
This is an Agreement by and between Springfield Day Nursery Inc.,
d/b/a Square One (hereinafter called "Square One" or the "Agency") and
Local No. 2322, International Union, United Automobile, Aerospace and
Agricultural Implement Workers of America, hereinafter called the
"Union."

             ARTICLE 1. MANAGEMENT'S RIGHTS
1.1 The Union recognizes that Square One shall retain all of its rights and
responsibilities to operate and manage the business and affairs of the
Agency, except as may be explicitly modified by this Agreement.
Without limiting the generality of the foregoing, Square One shall retain
the rights to manage the Agency, the right to control the use of its
facilities and services, the right to require reasonable standards of
performance and the maintenance of discipline, order and efficiency, the
determination of Agency policies and procedures, the direction of the
Employees and the assignment of work, the right to hire and to transfer
Employees, the right to discharge, suspend, demote, warn or otherwise
discipline Employees for just cause, the right to reduce its working force
for lack of work or for other reasons related to the operation of the
Agency and to recall Employees in accordance with this Agreement, and
the right to promulgate and enforce all reasonable rules relating to
operations, safety procedures and other related matters. No such
management rights or authority shall be deemed waived or modified
unless the waiver or modification is in writing and signed by Square One
and the Union.

1.2    The exercise by the Agency of any of the foregoing rights
shall not alter any of the specific provisions of this Agreement, nor
shall they be used to discriminate against any member of the Union
or bargaining unit, and they shall not be exercised arbitrarily,
capriciously, or in bad faith.

              ARTICLE 2. AGENCY SERVICE FEE
2.1     Each Bargaining Unit employee shall, on or before the thirty-first
(31st) day following the effective date of this Agreement or the date of
execution of this Agreement or the beginning of his/her employment,
                                    3
whichever is the latest, become a Union member or pay an Agency
Service Fee in such amount as the Union may certify to Square One, and
shall thereafter continue to pay such fee as a condition of continued
Employment.

2.2     Any Employee whose dues/fees are not current, i.e., have not
been received in the Union's local office by the end of the first full week
of the subsequent month, for the previous month, upon written notice to
Square One and the Employee by the Union, shall have ten (10) business
days to pay arrears or be terminated immediately.

2.3     The Union agrees to indemnify, defend and save Square One
harmless from and against any and all costs, claims, demands, suits or
other forms of liability that may arise out of, or by reason, of any action
by Square One for the purpose of complying with this Article.

                ARTICLE 3. DUES DEDUCTIONS
3.1      Square One agrees that it will deduct per pay period the Union
Initiation Fee, Dues or Agency Service Fee from the wages earned of
those Employees working in a capacity that is covered by this Agreement
who voluntarily authorize Square One to make such deductions on a
proper authorization card. Such authorization may be revoked by an
Employee in accordance with the terms of the authorization card. The
amount so deducted will be remitted monthly to the designated Union
Official, together with the names of the Employees from whose wages
such deductions have been made. Square One shall not make deductions
and shall not be responsible for remittance to the Union of any such
amounts for any pay periods during which the Employee has no earnings.
The amounts of the Initiation Fee, Dues and Agency Service Fee shall be
certified to Square One, from time to time, in writing by the Union.

3.2      Square One shall have no obligation, financial or otherwise,
arising out of the provisions of this Article. Once the funds are remitted
to the Union, the disposition of the funds thereafter shall be the sole and
exclusive obligation and responsibility of the Union. The Union hereby
agrees that it will indemnify and hold Square One harmless from and
against any and all costs, claims, actions or proceedings arising from
deductions made by Square One hereunder.

                                    4
3.3     Voluntary Community Action Program (V-CAP)
An employee may voluntarily consent in writing to the authorization of
deductions to the UAW V-Cap fund. The Employer agrees to deduct
from the pay of each employee voluntary contributions to UAW V-Cap,
provided that each such employee executes or has executed an
"Authorization for Assignment and Check off of Contributions to UAW
V-Cap" form. The employee will not have such deductions taken out
upon: a) receipt of a written revocation signed by the employee; (b) when
the employee is on an unpaid leave of absence; or (c) the employee has
terminated employment or left the bargaining unit. The Employer agrees
to remit such deductions no later than the end of the next calendar month
to UAW V-Cap (Federal EIN 38-0679801), A list of all employees and
the corresponding deductions shall be forwarded along with the
deductions.

3.4     Dues Reports
Square One shall send monthly dues reports to the Union office
containing the following: information for accountability and reporting
purposes:
     • Payroll period
     • Employee name
     • Hours worked
     • Rate of Pay
     • Wages subject to dues/agency fee
     • Initiation fee paid
     • Dues submitted
     • Notes (for any under/over payment, for members with no
        payment that week can be hand written as we understand this
        information may not be readily accessible in all programs)

         ARTICLE 4. CONTINUITY OF OPERATIONS
4.1      The Union agrees that there shall be no strikes, sympathy strikes,
walkouts, work stoppages, sit-downs, slowdowns, picketing, banners or
advertisements or any other direct or indirect interference with the
activities or operations of Square One during the term of this Agreement.
No Union officer or representative shall authorize, encourage, or assist in
any such action at any premises of Square One, nor participate in,
counsel or induce any such action.

                                    5
4.2     Square One agrees not to conduct a lockout during the term of
this Agreement.

                ARTICLE 5. LEGAL CONFLICTS
Should any Federal or State law, regulation, municipal ordinance, or any
court, administrative or funding source order or ruling conflict with any
provision of this Agreement, the provision so affected will be amended
or deleted to the extent necessary to conform to the said law, ordinance,
order or ruling but in all other respects, this Agreement shall continue in
full force and effect.

                   ARTICLE 6. RECOGNITION
6.1       Square One recognizes the Union as the exclusive bargaining
representative for the purpose of collective bargaining on wages, hours,
working conditions, and other conditions of employment for all regular
full-time and regular, part-time Lead Teachers, Kindergarten Teachers,
Teachers, PEG Teachers, PEG Lead Teachers, FCC Outreach Workers,
FCC Educational Coordinators, Aides, Bus Monitors, Parent Workers,
Cooks, Cook's Assistants, School-Age Site Coordinators, School-Age
Group Leaders, School-Age Assistant Group Leaders, Van Drivers, Float
Employees and Custodial and Maintenance Employees, employed by
Square One and excluding all limited part-time, temporary, substitute,
casual and student Employees, all executive, managerial, supervisory and
confidential Employees and all other Employees. Such Employees
covered by this Agreement are sometimes referred to herein as
"Employee" or "Employees."

6.2      Definitions
Regular Full-time and Regular Part-time Employees:
Regular full-time Employees are those persons who are employed and
regularly scheduled to work for a minimum of thirty (30) hours per
week.      Regular part-time Employees are those persons who are
employed and regularly scheduled to work for a minimum of ten (10)
hours or more, but less than thirty (30) hours per week. "Regular part-
time Employees" also includes those persons who are employed in the
SACC program who are regularly scheduled to work for a minimum of
seven and one-half (7.5) hours or more, but less than thirty (30) hours per
week. Float employees will be employed on a Full-time or Part-time
                                    6
basis and will serve as the source of staffing for temporary vacancies
resulting from leaves of absences, vacation, sick or personal days or
when regularly scheduled staff are for any reason not at work, while
vacancies while are being filled or for other reasons. Float Employees
have no guarantee of a specific location, classroom assignment or set
schedule. Qualified Float Employees shall have preference in hiring for
vacancies when there are no other qualified full or part time employees
bidding for the job. Non-qualified Float Teachers agree to become
certified through either an external source or through internal
training offered by Square One within six months of hire. Failure
to become certified within six months may result in loss of
availability of hours. The Agency is committed to hiring a sufficient
number of float employees to fill reasonably anticipated needs.

Limited Part-time, Temporary, Substitute, Casual, or Student
Employees: Square One may employ Limited Part-time, Temporary,
Substitute, Casual or Student Employees, under the following limited
circumstances. The term "Limited Part-time Employee" shall be defined
as an Employee regularly scheduled to work less than ten (10) hours per
week, and SACC employees regularly scheduled to work less than 7.5
hours per week. The term "Temporary Employee" shall be defined as an
Employee hired to 1) fill a specific vacancy for less than 90 days while
the Agency is actively engaged in filling such position in accordance
with the terms of this agreement: or 2) to replace an Employee who is on
vacation, on a leave of absence or for any other reason not at work, but
only when float employees are not available to cover such assignments.
The preceding sentence does not constitute an alternative to filling a
vacant position or hiring a Float employee to cover the absence.
Temporary Employees may also be hired for a special job assignment
lasting no more than 120 calendar days. All such special job
assignments shall first be posted at each worksite and preference given to
current qualified bargaining unit employees who apply for such
assignments.

A temporary employee who is filling the position of a regular employee
who is on a leave of absence shall be removed from that position upon
the regular employee's return from leave.

Preference in filling positions shall be given first to qualified full-time
and part-time employees and then to qualified float employees before a
temporary employee is hired. In the event that a temporary employee is
                                    7
hired into the bargaining unit position, the employee's probationary
period shall be not more than one (1) months from the date he/she was
hired as a regular employee, or 60 business days from their date of hire
as a temporary employee, whichever is later.

Substitute Employees" are defined as Employees hired on a day-to-day
basis. "Student Employees" are defined as students placed at Square One
in conjunction with a student placement program. Such Limited Part-
time, Temporary, Substitute, Student Employees shall not be covered by
this Agreement.

6.3     New Employees
At the time of hire, Square One will advise all new Employees covered
by this Agreement that the Union is his/her collective bargaining
representative. Square One will notify the Union monthly of the name,
address, classification, wage rate and hiring date of each new Employee
and the name of each Employee who has terminated. At the time of hire,
Square One will provide each new Employee covered by this Agreement
with a Union Fact Sheet, furnished by the Union. The Union is
responsible for ensuring the accuracy of the information provided.

6.4    Employee List. Square One will provide to the Union on a
monthly basis a complete list of the employees in the bargaining unit.
This monthly report shall contain the following information:
     • Names of employees eligible for union membership
     • Mailing Address
     • Phone Number
     • Work site
     • Date of Hire to Agency
     • Date of Hire to Bargaining Unit
     • Job title
     • Status (on LOA, FMLA, Workers Comp etc)

6.5     Health and Safety
Square One is committed to providing safe working conditions for its
Employees and shall maintain appropriate safety standards and
conditions to ensure their safety. The Employee shall bring any
potentially dangerous conditions including extreme child behavior, as
defined in the attached, EEC approved, Child Guidance
Administrative Procedures, to the attention of the Program Director for

                                   8
appropriate resolution in accordance with the Health and Safety Policy
and Procedure. A Health & Safety committee of Bargaining Unit and
non-bargaining unit employees & Square One management meets
quarterly. Time spent in committee will be considered paid time.

                  ARTICLE 7. UNION BUSINESS
7.1        Union Bulletin Boards
Square One will make space available to the Union at each location to
install a bulletin board. The use of such boards shall be restricted to the
posting of notices of meetings, social events and official business of the
Union. Square One retains the right to remove any material not related
to the above information. Bulletin boards at all Square One sites will be
placed in locations mutually agreed upon by Square One and the Union
and shall be no larger than 1 ½ feet by 2 feet. Duplication of materials to
be placed on bulletin boards is the responsibility of the Union. The
Union shall be responsible for any damage caused by the installation,
maintenance or removal of the bulletin boards.

7.2       Union Stewards
Square One agrees to recognize one Head Steward for the Agency, and
one steward and one alternate for each Center with less than twenty-five
(25) Employees, duly appointed by, and acting as agents for the Union.
Square One will recognize up to two (2) Stewards and two (2) alternates
for each Center with twenty-five (25) or more Employees. The Union
shall provide Square One with a written list of such stewards and his/her
replacements. The stewards or Union representative shall be entitled to
hold one (1) exclusive informational meeting not to exceed thirty (30)
minutes with each newly hired Employee in a designated meeting room
provided by Square One during regular work hours, Union Stewards
and alternates will be entitled to take up to one paid day off per
year to attend Union trainings or meetings.

7.3      Labor-Management Committee
a. In order to provide a means for continuing communications between
the parties, and for promoting a climate of constructive labor-
management relations, there will be a Labor-Management Committee
which shall consist of a representative and alternate from each
program/site to be chosen by the bargaining unit, along with
representatives designated by Management. Meetings shall be held

                                    9
quarterly as scheduled by the parties. Additional meetings may be
requested by either party providing adequate coverage is available.
Square One will advise the Program Directors of the date of each
Committee meeting.

b. Either party may suggest agenda items, which may include topics
related to the general application of this Agreement and other matters of
concern. The parties will not unreasonably deny requests for meetings
by either side.

c. Square One will be informed as to the membership of the Committee
and will be immediately informed regarding any changes in that
membership.

d. Meetings shall take place during the regular workday and members
shall receive release time, up to three (3) hours per meeting, as
necessary. Square One will advise the Program Directors of the date of
each Committee meeting. Only one (1) representative of each Program
site may attend any meeting. Each Committee member shall notify
his/her Program Director of his/her attendance at a meeting at least two
(2) business days in advance. Business days are defined as days when
Square One's administrative offices are open for the operation of
business.

e. For any meetings that do not involve discussions with Management,
Management is not required to pay or provide release time to Employees.
In order to maintain required coverage, Employees may, upon mutual
agreement with the affected co-worker, exchange their work schedules in
order to attend meetings scheduled after 3:30 p.m. Notice of such
change will be provided to the immediate supervisor as soon as possible
in all such circumstances.

7.4      Board Attendance
Staff from each program/site may attend regular Board meetings
provided that adequate coverage is available for the children. Each
Program Director is encouraged to bring a staff member, as determined
by the bargaining unit. Board minutes will be made available.

7.5      Visitation
The Union representatives will have reasonable access to Square One's
premises during normal business hours with advanced notification of
                                   10
such visits to the Program Director of each site to be visited, and/or
supervisor for the purpose of conferring with Bargaining Unit members.
The Union must give 4 hrs. notice for meetings that would require staff
coverage. Advance notice is required for visits of shorter duration such
as dropping of paperwork. Such visits shall not interfere with the
operations of Square One.

A Program Director or other representative of the Agency shall be
present during such visits by a Union representative. The Union
representative shall be a guest of the Agency and is subject to the same
requirements as other guests.

              ARTICLE 8. NON-DISCRIMINATION
Square One and the Union agree to abide by all State and Federal laws
and regulations relating to equal employment opportunities and practices
and shall not discriminate for or against any Employee covered by this
Agreement on the basis of age, disability, sexual orientation, race, color,
creed, religious belief or political affiliation, parental or marital status,
gender, genetic information, gender identity, or Union membership or the
lack thereof. Should an employee file a matter with an appropriate
federal, state or local authority charging discrimination, the employee
agrees not to simultaneously utilize the grievance procedure provided by
this Agreement to seek to remedy the alleged discrimination.

                ARTICLE 9. PROBATION PERIOD
The Probationary Period for any new collective bargaining unit
employee shall be sixty (60) business days. The Probation Period can be
extended by Square One in blocks of thirty (30) business days, not to
exceed a total of one hundred twenty (120) business days. Square One
shall inform the Union, in writing, when such action is taken. Such
action will be taken only in an effort to bring a potential Employee's
performance to acceptable standards. During this period, no lay-off,
suspension, change of assignment, discipline or discharge with respect to
such Employee shall constitute a violation of this Agreement or cause for
or subject to the grievance and arbitration provisions of this Agreement.
An Employee who is terminated during the Probation Period shall
receive notification of termination in writing.

                                     11
After successful completion of the Probationary Period, an Employee's
seniority will be computed from the date the Employee became part of
the bargaining unit. The Employee may then access accrued vacation
time.

                     ARTICLE 10. SENIORITY
10.1 Definitions: An Employee's seniority shall be equal to the
     Employee's length of continuous employment as a bargaining unit
     employee at Square One.

10.2 Seniority shall accrue during any leaves of absence or layoffs of
up to one year, provided the Employee has worked for at least one (1)
year.

10.3 An Employee shall lose his/her seniority if he/she:
    a. Terminates voluntarily;
    b. Is discharged by Square One;
    c. Fails to return to work upon recall as provided in Article 13,
        Recall;
    d. Is on layoff for a period of one (1) year.
    e. Accepts a permanent, non-bargaining unit position in the
        Agency for more than 60 business days

                      ARTICLE 11. LAYOFFS
11.1     Prior to any layoffs, Square One shall notify the Union that
such a possibility exists and which classifications would be affected. In
the event that Square One decides that it is necessary to reduce the
Square One working force, Square One will notify the Union
immediately of any decision to lay off bargaining unit Employees and
discuss any issues relative to that decision, provided that such obligation
does not in any way limit Square One's right to take such actions
regarding a reduction in Square One's working force which are necessary
and appropriate, or to take such action in a timely fashion.

11.2      In the event that a layoff does take place, Square One shall
offer voluntary layoff. The most Senior Employees desiring layoff in the
affected classification(s) shall have the right to a voluntary layoff. An
Employee's decision to accept a voluntary layoff must be given to the
                                    12
President/CEO or designee within ten (10) business days from the date of
the written notice. The ten (10) business day period will run
concurrently with the notice period in Article 12, below.

11.3       If voluntary layoffs do not suffice, Employees in the affected
classification(s) shall be laid off according to seniority (that is, last-in,
first-out):

11.4      a. For the purposes of this Article 11.4, Job Classifications
will be placed in the following groups:
     (i) Kindergarten Teacher                  (ia)PEG Lead Teacher
           Lead Teacher                            PEG Teacher
           Teacher
           School-Age Site Coordinator
           Aide
           School-Age Group Leader
           School-Age Assistant Group Leader
     (ii) Cook and Assistant Cook
     (iii) Van Driver
     (iv) Float employees
     (v) all other Employees

b.       An Employee who is laid off shall have the right to displace (i)
the least senior Employee in his/her classification, if the Employee is
qualified for the position and is more senior than such least senior
Employee, or (ii) the least senior Employee in any lower classification in
the grouping of classifications in 11.4.a, above, if the Employee is
qualified for the position and is more senior than such least senior
Employee. If two (2) or more Employees are laid off in the same
classification and have displacing rights, the displacing rights will be
exercised in order of seniority.

PEG Lead Teachers who are subject to layoff may displace the
least senior Lead Teacher in classification (i) if: no comparable
PEG Lead Teacher position is available, the PEG Teacher is
qualified for the position, and the laid off PEG Teacher is more
senior than such least senior employee.

PEG Teachers who are subject to layoff may displace the least
senior Teacher in classification (i) if: no comparable PEG Teacher

                                     13
position is available, the PEG Teacher is qualified for the position,
and the laid off PEG Teacher is more senior that such least senior
employee.

11.5    For all other bargaining unit positions (see 11.4.a (iv), above),
an Employee who will be laid off shall have the right to displace the least
senior Employee in the same grouping of classifications in 11.4.a, above.

11.6      In all cases, the Employee must be qualified and willing to work
the schedule, hours, location and at the salary rate of the job
classification of the Employee being displaced, with allowance for years
of service, from most recent date of hire.

                  ARTICLE 12. LAYOFF NOTICE
Except when funding reductions or events beyond Square One's
reasonable control prevent Square One from determining its layoff needs,
Square One shall provide written notice of a layoff to each affected
Employee and to the Union at least three (3) weeks prior to the date of
the layoff.

                       ARTICLE 13. RECALL
13.1     Unless removed for reasons stated in 13.2 and 13.3, Employees
shall be maintained on the recall list for a period of one (1) year. Laid
off Employees shall be recalled on the basis of seniority. If the available
position is not in the Employee's classification, the position may be
refused and the Employee will remain on the recall list.

13.2      Recall notice will be sent by certified mail to the Employee's
last known address. Within five (5) working days of the receipt of the
notice, the Employee must inform the Vice President of Human
Resources by certified mail of his/her intent to return to work.
Employees must return to work within ten (10) working days of the
receipt of the recall letter, or a date mutually agreed upon by the
Employee and Program Director. Employees who respond that they will
return to work and then fail to return to work on the specified date shall
lose all seniority and his/her name shall be removed from the recall list.
An Employee who refuses more than two (2) available positions in the

                                    14
Employee's classification shall lose all seniority and his/her name shall
be removed from the recall list.

13.3     Employees who fail to notify Square One by certified mail
within five (5) working days of receipt of the recall letter of his/her
response to a recall notice shall lose all seniority and shall be removed
from the recall list.

13.4    To insure proper notification of recall, Employees shall apprise
Square One of any change in his/her address.

            ARTICLE 14. FILLING OF VACANCIES
In order to ensure a career ladder for Employees, the following
procedures shall be used:

14.1     Notice of Vacancies
a.       Square One shall post notices of vacancies in all positions
covered by this agreement. Notices shall be posted promptly on Square
One bulletin boards at all sites and shall remain posted for at least ten
(10) business days. Job postings will include the following information:
     • Date of posting and date posting expires
     • Job title
     • Salary level
     • Basic function and responsibilities
     • Basic qualifications, including educational requirements and
        applicable equivalent experience
     • The normal number of hours in the workweek

b.     Postings shall be mailed to Employees on active recall, leave of
absence or projected leave of more than ten (10) business days.

c.       All qualified Employees and persons on the recall list, leave of
absence or projected leave of more than ten (10) business days are
entitled to apply. All applications must be in writing and received by
Square One within the ten (10) day posting period. An Employee on an
approved vacation or paid leave of less than (10) days will remain a valid
internal candidate if his/her application is received in writing within two
(2) business days of his/her return to work from such vacation or paid
leave of less than ten (10) days.
                                    15
d.       Failure to comply with the timelines indicated in this section will
result in the loss of internal candidate status.

14.2      Filling of Vacancies
a.       Interviews of internal candidates must take place no later than
fifteen (15) business days after the date of the posting. This time limit
may be waived by mutual agreement of the Union and Square One.

b.        Square One will fill bargaining unit vacancies on the basis of the
applicant's qualifications, such as ability, experience, training, skill and
other relevant factors. When the qualifications of two (2) or more
applicants are considered relatively equal by Square One, preference for
filling a vacancy shall be as follows:
       (i) Permanent Full and Regular Part-time Employees according
             to seniority
       (ii) Employees on the recall list, according to seniority
       (iii) External applicants

c.       If the Agency determines that none of the internal applicants are
satisfactory for the position, it shall notify said applicants, giving them
an opportunity to withdraw his/her application, should they desire to do
so.    If, however, it is determined that an internal applicant's
qualifications are relatively equal to those of an external applicant, the
position shall be offered as described above in Section b.

d.       If a former Bargaining Unit Employee who left in good standing
reapplies for a vacated position or a comparable available position within
three (3) months of separation, is interviewed and selected, that
Employee will be rehired at the rate of pay prior to separation and his/her
seniority shall be reinstated.

e. If an employee returns to work after a break in service of one
year or less from the last day of actual work, the employee is
entitled to use earned sick time accrued prior to the break in
service in the amount required by the Massachusetts Sick Leave
law.

                                    16
14.3     Notification That a Vacancy Has Been Filled
After a vacancy is filled, Square One shall notify all applicants from the
bargaining unit, within five (5) business days, that the vacancy has been
filled.

14.4. a. Vacant Positions – Posting of vacant positions in the
Transportation Department will be for ten business days as stated
above in 14.1. Specifications of the position's schedule will be
included following the same procedures as in all other
departments.
 b. Vacant Routes will be posted for ten business days. Drivers
who are able to do the designated route can bid. Seniority rules
among qualified bidders. Postings will include AM and/or PM
routes. Bidders should sign name on posting and complete a Bid
Request form and submit it to the Transportation Manager via
interoffice mail. The Transportation manager will notify all bidders
of the award within 5 business day of the end of the posting period.
c. Open Routes- If the regular Route driver is out due to vacation,
illness or leave: Float drivers will be assigned first by seniority. If
no Regular or Float drivers are available, temporary drivers may be
assigned as per Article 6 Recognition, while more Float Drivers
are being hired.
d. Meal Runs- When meal runs do not result in overtime, part-time
routed drivers and part-time float drivers will be offered the meal
runs first. The remaining open runs will be posted every two
weeks. Drivers can sign up stating their availability. The runs will
be distributed evenly among available drivers.
 e. Saturday/Evening Runs- Part-Time Drivers will be offered
Saturday/evening first. Runs that will result in overtime will be
posted every two weeks. Drivers can sign up for availability and
the runs will be evenly distributed among available drivers,
f. Overtime will be distributed equally among volunteering drivers,
beginning with the most senior driver. An availability sign up list
will be posted for 5 business days beginning on the 1st Monday of
each pay period. The list of overtime opportunities assigned will

                                   17
be posted the second Monday of every pay period for the following
pay period.
g. Square One will make a good faith effort to create equal shifts
for full time drivers. Except in an emergency, overtime work is
voluntary. Except in an emergency, drivers' mandatory shifts will
be no longer than 9 hours per day (including 1 hour break time)
and 40 hours/week although drivers may voluntarily agree to
longer shifts and additional hours. Drivers will be paid their full
pay for any a.m. or p.m. shift in which they report to work
regardless of work availability

         ARTICLE 15. GRIEVANCE PROCEDURE AND
                           ARBITRATION
15.1 The purpose of this article is to establish a procedure for the
settlement of grievances which involve the interpretation and application
of a specific provision of this Agreement. The parties intend that most
problems will be discussed and resolved between the employee, the
Union steward or Union representative and the employee's immediate
supervisor and/or a Human Resources Representative. Such informal
settlements are encouraged. During the informal process the Union may
file a notice of intent to grieve within the 30 calendar days of the event
forming the basis of the grievance, or within 15 calendar days of the
informal process failing to resolve the issue.

Problems or concerns involving the application or interpretation of a
specific provision under this article may also first attempted to be
resolved informally between a Union representative and a Human
Resources representative, before filing a formal written grievance.

If a problem is not resolved in this informal manner, the following
procedure shall be used:

15.2 Step 1 An Employee grievance shall be filed in writing by the
Union Steward or Union Representative with the Human Resources
Department within 15 calendar days of the informal process not
resolving the contractual problem or within 30 calendar days of the event
forming the basis of the grievance, whichever is later. The Union
Representative, Employee and the Human Resource Department and the
                                   18
Program Director shall meet to discuss the grievance within ten (10)
business days of the formal written grievance being filed. A written
response will be sent to each grievant(s) and the Union Representative
within five (5) business days after the Step 1 meeting.

15.3 Step 2: If the grievance is not settled at Step 1 to the satisfaction
of the Union, the Union may submit the grievance in writing to the
President/CEO or his/her designated representative within five (5)
working days. The President/CEO or his/her designated representative
will meet with Employee(s), the Union Steward and the Union
Representative to attempt to settle the grievance. The President/CEO or
his/her designated representative will respond in writing within five (5)
working days after the Step 2 meeting. The response will be sent to the
Grievant, Steward and Union Representative.

15.4 Step 3: Arbitration:
a.    If the grievance is not settled at Step 2 to the satisfaction of the
Union, the Union may refer the grievance to the American Arbitration
Association, provided that such reference is made within thirty (30)
calendar days after the receipt of the answer to Step 2. Any arbitration
hereunder shall be conducted in accordance with the rules of the
Association, subject to the provisions of this Agreement.

b. The fees and other charges shall be borne by the losing party.
Each grievance shall be processed separately in any arbitration
proceeding under this Article, except that grievances may be processed
together in particular cases by prior mutual written agreement.

c.    The arbitrator shall have no authority to add to, subtract from,
change or disregard any of the terms or provisions of this Agreement, or
authority or power to award back pay or other settlement to be
retroactive beyond the date on which the event forming the basis of the
grievance occurred. The award of the arbitrator on any grievance
properly submitted to him/her hereunder, if within the scope of his/her
authority and power, shall be final and binding upon Square One, the
Union and the Employee(s).

15.5 Time Limits: The time limits provided for in this Article are
conditions precedent for the filing and processing of grievances under
this Agreement. Any such time limit may be extended in a particular

                                   19
case by mutual agreement, provided such extension is set forth in writing
and signed by both parties.

15.6 Pay for Grievance Time: Square One will endeavor to schedule
grievance meetings during normal daytime business hours, subject to the
Agency's work requirements. Where meetings for Step 1 or Step 2 and
arbitration as provided in this Article take place during normal working
hours, Square One will pay for time actually and necessarily lost during
normal working hours by the aggrieved Employee and by the
Employee's Union Steward involved in the grievance meeting.

          ARTICLE 16. DISCIPLINE AND DISCHARGE
16.1     No Employee covered by this Agreement shall be disciplined or
discharged except for just cause.

16.2   Copies of all disciplinary actions involving Bargaining Unit
Members shall be sent to the Union.

16.3     Disciplinary notices more than 24 months old shall be
removed from the employee's record and shall not be considered in
determining disciplinary action. In cases where the Massachusetts
Dept. of Early Education and Care requires retention of
disciplinary records, they will be retained but not considered in
determining subsequent disciplinary action.

       ARTICLE 17. HOURS, SCHEDULES AND OVERTIME
17.1      The normal work week for a full-time Employee shall be at
least thirty (30) hours. The normal workweek for a regular part-time
Employee shall consist of at least ten (10) hours per week. This
provision shall not limit Square One from employing full-time
Employees for a normal work schedule of up to forty (40) hours. An
Employee may be offered, but will not be required to accept, such longer
work schedule, provided that if the Employee accepts such longer work
schedule, thereafter it will be a regular working condition for the
Employee.

                                   20
a.        Except in an emergency, overtime work is voluntary and will be
distributed equitably among qualified, willing Employees.

17.2     The workweek commences at 12:00 A.M. Sunday and ends at
11:59 P.M. on the next Saturday.

17.3     Work Schedule
a. An Employee's individual work schedule shall initially be set at the
time the Employee is hired. Any changes in an Employee's individual
work schedule will be determined mutually by the Program Director and
Employee, based upon program needs and seniority of the Employee.
Such changes shall not be made arbitrarily, capriciously or
discriminatorily.

b. Van Driver run times may vary between a.m. & p.m. However,
Square One will seek to make each driver's am runs require
approximately the same number of hours and each driver's pm runs
require approximately the same number of hours. A.M. runs are
typically 3.5 to 4.5 hours and P.M. run are typically 4.5 to 5.5. hours.
However, the mandatory weekly schedule cannot exceed the limits
described above in paragraph 17.1 The Van drivers AM & PM schedules
begins one half hour before the first scheduled pick up and ends one half
hour after the last drop off-unless the drop off or pick up location is
unusually far from Square One's Van parking lot. These pre and post
half hours include 15 minute pre & post trip inspection and 15 minutes
to/from Square One's van parking lot.

17.4      A variation of the regular hours of work can be agreed upon by
an Employee and the Program Director, if the Employee's job is one that
does not require a set schedule due to Agency needs. Such variations
shall not be arbitrary, capricious or discriminatory.

17.5     Break Time
a.    All Employees are entitled to a fifteen (15) minute paid break for
each four (4) hours worked. In addition, Employees who work a
minimum of six consecutive hours are entitled to a thirty (30) minute
paid break during the middle of the day. Transportation drivers and other
bargaining unit employees who work a split shift are entitled to a 30
minute paid break during the split.

                                   21
b. Employees shall not be assigned work during their break periods,
except when necessary to meet temporary business demands. Any
employee assigned work during this period shall be assigned a different
break period for the same amount of time as permitted in Section 17.5.
The Employer shall make efforts to accommodate the needs of
employees in making such temporary changes.

c.    An Employee may combine his/her break time with prior
permission of the Program Director or designee, in the absence of the
Program Director.

d.    An Employee may not leave the Center/Program during his/her
break time without prior permission of his/her Program Director or
designee, in the absence of the Program Director.

e.    The permission required in Section b and Section c above shall not
be denied arbitrarily, capriciously or discriminatorily.

f.    If no substitute is available, the Program Director or designee, in
the absence of the Program Director, will ensure the Employee gets a
break.

g.    In order to assure that breaks are provided and taken under the
contract, a daily break schedule will be posted. Assigned times may
change as coverage needs change. Staff will sign the schedule that they
did or did not receive their opportunity to take their break(s) per the
collective bargaining agreement. The daily break schedule will be signed
by the Program Director and kept in a log for recordkeeping purposes.

Employees not provided breaks will be paid "break pay" in an additional
amount equal to their hourly rate of pay multiplied by the number of
minutes of missed break time. For example, an employee who misses ½
hour of his/her break will be paid an additional ½ hour of pay for that
day. Should staff choose not to take their breaks as assigned, they will
not be paid additional "break pay". "Break pay" will not be considered
hours worked for overtime purposes.

The parties are aware that there are relevant state and federal laws
concerning break time. This agreement does not limit either party's right
to seek enforcement of any relevant law or regulation. If the employer is
unable to provide breaks to one or more employees for more than 3
                                   22
(three) consecutive work days, the Union will be notified of the reason
for the inability and the plan to correct the situation. The parties intend
that any failure to provide breaks will be corrected as quickly as possible.
(see attached Memorandum Of Agreement)

17.6           Compensation
a.    All Employees shall receive time and one-half his/her regular
hourly rate for any hours worked over forty (40) hours in one (1)
workweek. For the purposes of computing overtime, "hours worked"
shall not include any non-worked paid time (e.g. Holiday Pay, Paid
Leave, etc.) If an employee works at two (2) or more jobs at different
hourly rates the employee shall be paid an overtime rate based on the
weighted average of the straight time rates of pay (calculated by adding
together all earnings for the week and dividing this total by the number
of hours worked at all jobs.

b. An Employee who works over his/her regularly scheduled hours,
but under forty (40) hours in one (1) workweek, shall be compensated at
his/her regular hourly rate.

c. Weather/Environmental Closing
     (i) Square One shall remain open during inclement weather. All staff
     are expected to report to work. Square One will be closed when an
     environmental emergency is declared by a government official. In the
     case of severe weather the Program Director, in consultation with the
     President/CEO or his/her designee, may consider early release.
     Coverage needs of each program shall be determined by the Program
     Director based on projected child attendance. Program Directors may
     offer early release to staff who are not needed to maintain EEC ratios.

     (ii)  All staff will be compensated for actual hours worked.
     Accrued time may be utilized to fulfill an Employee's regular
     scheduled workday. Staff members who do not work on a snow day
     must use accrued vacation or paid leave in order to be paid for the
     day.

     (iii) Any Employee who is on an authorized single day vacation or
     personal day when Square One closes will have the single day
     vacation or personal day reinstated.

                                     23
d. Snow Day Policy
   (i)    It is the policy of Square One to provide care when
   public schools close to due to inclement weather. All centers
   will remain open to provide emergency care for families,
   unless an environmental emergency is declared by a
   government official. Should an environmental emergency be
   declared, Square One will notify local radio and television
   stations of the Agency closure as early as possible. If a
   weather emergency develops during the day which leads to a
   decision to close one or more programs early, the affected
   Employees will be notified as early as possible so that parents
   may be informed.

   (ii) Childcare will be provided at the following sites and times:
   • King Street 7:30 am–5:30 pm
   • Holyoke Health Center 7:30 am–5:30 pm
   • 1095 Main Street 7:30 am–4:30 pm (provided at King St.)
   • Putnam High School 7:30 am–5:30 pm (provided at King St.)
   • PEG Catherine St. 8:30 am-4:30pm (provided at Catherine St.)
   • Christian Life Center 8:30 am–5:30 pm (provided at King St.)

   (iii) In the event of a weather emergency during public school
   recess which cancels Square One transportation, Square One will
   notify local radio and television stations of a delayed opening by
   5:30 A.M.

   (iv) Each center will create "snow team" skeleton crews to
   provide coverage at each center. A rotating schedule of snow teams
   will be developed. Team members will share in all tasks necessary
   to provide care for the children in attendance.

   Center/Program Directors will keep track of hours worked on a snow
   day. Use of earned "snow" hours must be requested in advance and
   noted on the comment section of the Employee's time card.

   (v) Employees in the transportation department may be
   directed to come in up to ½ hour early to clear vans and
   parking areas on the day following a snow day.

                                 24
(vii) An Employee who is on an authorized single vacation day
    when Square One closes will have the time reinstated. Staff
    members who do not work on a snow day must use accrued paid
    leave or vacation time in order to be paid for the day.

    (viii) Square One reserves the right to change the above schedule.
    This schedule will be distributed annually.

    (ix) Employees who are directed by Square One not to come in, or
    to work less than their scheduled hours, due to inclement weather or
    operational needs, will receive their normal daily pay for that day.

    (x) Employees who work on snow days will not be required to work
    more than their normally scheduled work hours for that day.
    Employees may voluntarily agree to longer hours for additional pay
    and "snow hours."

17.7      SACC Summer Work
a.    As currently structured, SACC provides services during the
summer at sites which may be different from the school year sites. As
long as that structure of the Program and funding remain in place, Square
One can offer SACC Employees the same number of regularly scheduled
hours during the summer as had been worked during the school year.

b. When hours in excess of the regularly scheduled hours of SACC
Employees are available, the hours will be offered to SACC Employees
on the basis of the Program needs and Employee qualifications,
including ability, experience, training, skill and other relevant factors.
When the qualifications of two (2) or more Employees are considered
relatively equal by Square One, the hours will be assigned on the basis of
seniority.

c.     If a SACC Employee chooses not to work during the summer
months, a request for a leave of absence for the summer may be
submitted at least thirty (30) days prior to the commencement of the
summer program. The approval of any such request shall be subject to
the needs of the SACC Program. The failure to return to work at the end
of the approved leave will be treated as a voluntary resignation.

                                   25
d. Subject to the operating needs of Square One and of the SACC
Program, and to the terms of this Agreement, a SACC Employee
returning from an approved summer leave of absence will be returned to
his/her former position, but if that position has been eliminated, then to a
comparable position.

                ARTICLE 18. JOB DESCRIPTIONS
18.1      Every position in the bargaining unit shall have a job
description. A job description shall be a clear, concise, accurate
summary of the duties, responsibilities and requirements of the job, and
shall include any special condition of employment.

18.2      Each Employee shall receive a copy of his/her job description at
the time of employment. Current Employees shall receive a new copy of
their job descriptions if such job description is revised.

a.     Changes to job descriptions must be submitted to the Union for
prior written input. This written input must be received within five (5)
working days of receipt of the proposed changes.

b. A job description for any newly created bargaining unit position can
be reviewed by the Union for written input. However, this written input
must be received within five (5) working days of receipt of the new job
description.

              ARTICLE 19. PERSONNEL RECORDS
A personnel file shall be maintained on each Employee. This file shall
consist of cumulative information from an Employee's applications
through termination of employment. This file may include the
following: Employment application, resume, confirmation of
employment, work assignment, periodic performance evaluations, salary
information, in-service/staff training documentation, probationary status,
disciplinary warnings, disciplinary actions, and notice of termination.
This file will not be reviewed by any person without written
authorization of the President/CEO or designee.

Personnel files shall be maintained at Square One's Corporate Office.
Should an employee wish to review his or her personnel file, he or she
                                    26
must make a written request to the Human Resources Department.
Square One shall provide the employee access to his or her personnel file
within five (5) business days of such request. Upon request, the
Employee shall be given an initial copy of his/her personnel file without
charge. An Employee requesting more than one copy in a year, will be
charged per page and mailing costs for subsequent copies. Each
Employee shall have the right to comment, in writing, upon the contents
of his/her personnel file. These written comments will become a part of
his/her personnel file.

19.1      Staff records shall be maintained at the Employee's work site in
accordance with EEC regulations. This record shall include, but not be
limited to the following: Employment application, resume,
documentation of employment history and reference checks by
telephone, documentation that the Employee has the experience required
to qualify for the position, evidence from an institution of higher learning
that the Employee has satisfactorily completed the courses required
under EEC regulations, documentation of a completed CORI evaluation,
health records, verification of First Aid training, documentation of staff
orientation, documentation of staff development plan for classroom staff,
documentation of at least twenty (20) hours of training per calendar year
for Center-based staff, ten (10) hours annually for School-Age Site
Coordinators, and five (5) hours annually for School-Age Group Leaders
and School-Age Assistant Group Leaders, and documentation of a
minimum of twenty-four (24) hours of staff meeting/development per
calendar year. Staff records shall be maintained in a secured file on-site
which cannot be accessed without permission from the Program Director,
who is responsible for the confidentiality of all files, except as required
by law.

19.2 a. Square One shall provide, upon receipt of a written request
from the Employee, a written reference to a prospective employer, for
any laid off Employee. Written references will be provided only after
receipt of a release of information form from the Employee.

b. Square One may provide verification of employment for terminated
Employees upon receipt of a release of information form from the
Employee.

                                    27
ARTICLE 20. ANNUAL EVALUATIONS
20.1      Evaluations shall be used for professional growth and
development. Square One shall follow all state and national licensing
requirements with respect to evaluations. Evaluations will be conducted
annually.

20.2      Each evaluation will include mention of the Employee's
growth and performance in his/her work responsibilities, including as
applicable, work with children, parents and other staff; curriculum
development within the Employee's job description; and goals for future
growth. Each evaluation of a classroom Employee will include at least
one (1) formal observation in the classroom. Evaluation meetings will be
held within thirty (30) days of the date the evaluation was written.

20.3      The evaluation shall be discussed in a meeting with the
Program Director and the Employee. Following the initial meeting, the
Employee shall be given five (5) working days to make written
comments and/or schedule a second meeting with the Program Director.
Evaluations shall be signed and dated by the Employee and the Program
Director and along with employee comments placed into the
Employee's personnel file, provided that any participant's signature does
not necessarily indicate agreement with the comments of any other
participant.

         ARTICLE 21. SMOKE-FREE ENVIRONMENT
In the interest of promoting health and wellness for Square One's
employees and the children and families Square One serves, all Square
One's premises shall be smoke-free. Square One encourages all
employees who smoke to quit. Employees who would like help quitting
should contact the Human Resources department.

                      ARTICLE 22. ATTIRE
Employees shall dress in an appropriate manner for working with and
being around children. Attire containing obscene or offensive language
or pictures as well as revealing attire, may not be worn in the
workplace.

                                   28
ARTICLE 23. TRANSFERS AND PROMOTIONS
23.1       Any current Employee who is transferred or promoted between
Centers or Departments shall complete a Transition Period of twenty (20)
business days [four (4) weeks], which will be time spent in the
classroom. If the Employee does not satisfactorily complete this
Transition Period, the Employee will be returned to the former position,
if that former position has not been eliminated.
23.2 When an involuntary transfer is made as the result of staffing
needs, the least senior, qualified Employee in the affected classification
will be transferred.

(a) If a Lead Teacher is to be involuntarily transferred for staffing
reasons, and if there is an existing Teacher vacancy at the Teacher's
center, the Lead Teacher may choose to transfer to the Teacher vacancy,
at the Teacher hourly rate, plus her/his accumulated years of service
supplements, such a choice should be communicated in writing to the
Center Director and the Human Resources Department as early as
possible, but in no event after the proposed effective date of the
involuntary transfer.

(b) When there is an involuntary transfer of a Lead Teacher or a Teacher
for staffing reasons, and when there are multiple vacancies at other
Centers, the Lead Teachers and Teachers may select among the
vacancies in their respective classifications, based upon seniority.

(c) If a Lead Teacher is involuntarily transferred for staffing reasons, for
a period of one (1) year after the transfer the transferred Lead Teacher
will have a preferential right to fill the first Lead Teacher vacancy arising
in her/his prior Center. This right is available for the first vacancy to
arise, and expires if it is not exercised. Written notice to exercise the
right must be given to the Center Director and Human Resources
Department during the posting period described in paragraph 14.1.a of
the Agreement. This one-time right will supersede the rights of any
other qualified Employee to the position. After the expiration of the
right, the Lead Teacher will continue to have her/his job vacancy rights
provided in paragraph 14.2.

23.3    When an Employee is involuntarily transferred, reasonable
efforts will be made, subject to the Program needs, to accommodate the
Employee's scheduling needs.

                                     29