ST. JOHN'S CENTRAL COLLEGE FURTHER EDUCATION - PROSPECTUS 2018
Page content transcription
If your browser does not render page correctly, please read the page content below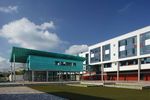 ST. JOHN'S
CENTRAL COLLEGE
F U R T H E R   E D U C AT I O N

      www.stjohnscollege.ie

                P R OS P E CTUS 2 018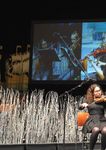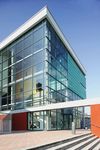 CETB
Foreword
Cork Education and Training Board (CETB) was formed in
2013 through the integration of the Cork City and County
Cork VEC's and in January 2014, what was Fás training in
Cork came under the remit of Cork ETB. For the first time
ever, further education and training (FET) became part of a
single, coherent integrated structure. Cork ETB's FET services
(FET CORK) sit alongside our primary and post primary
services in providing high quality education and training
services which are innovative, responsive and inclusive.
Through Cork ETB there is a pathway for every learner.

FET Cork is tasked by SOLAS to provide high quality FET
programmes which are responsive to the needs of learners
and the requirements of a changed and changing economy.
Through the varied and diverse programmes and courses
delivered by the colleges and centres that operate under
FET Cork, learners are provided with education and training
opportunities that are designed specifically to provide the
skills and competencies necessary and required to access
the world of work, or to progress on to further studies.
Our courses are recognised and certified by nationally and
internationally recognised awarding bodies, with graduates
highly valued by employers and with direct access links from
many courses into Higher education courses in Universities
and Institutes of Technology, both in Ireland and abroad.
Learners engaging with FET Cork programmes reflect the
fullness of Irish society, in terms of age, experience, gender,
ethnicity and so much more. Participation on a FET Cork
programme is designed to develop the skills, knowledge
and understanding of the individual in an environment
that is supportive and encouraging, where differences and
diversity are recognised and respected. School leavers,
mature learners, learners with a disability and learners who
have come to Ireland to make it their home are welcomed,
supported and encouraged to participate and engage with
our programmes.

Presented in this prospectus are a range of full time
programmes offered by St John's Central College. Within
the diversity of programmes offered I am sure that you will
find something that will provide you with the foundation and
impetus to take the next step in your learning journey, and
that you will have an experience built on our commitment
to high quality teaching and learning in a supportive
environment that will expand your horizons and provide new
opportunities for your future.

                                             John Fitzgibbons
                      Director of Further Education and Training
                             Cork Education and Training Board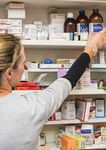 The                                                   We have always been recognised for our strong
                                                      links with employers and local industry. This

St. John's                                            association ensures that students will have access
                                                      to work placements and are well equipped with

Experience…
                                                      the skills required for future employment. In
                                                      addition, the college has a highly successful EU
                                                      work placement programme which offers students
                                                      the opportunity to apply for an exciting EU work
I am delighted that you are considering St. John's    placement.
Central College as a place to study and am very       We are immensely proud of the many students
pleased to introduce our 2018 Prospectus. It will,    from our college that go on to higher education
I hope, give a comprehensive description of all the   each year. Our partnerships with local, national
activities of the college and will help you make an   and international Universities and Institutes means
informed decision about your future.                  students have many pathways to progress in
We are committed to ensuring that you excel           their chosen field of learning. All our courses are
in your chosen programme and leave college            certified by Quality and Qualifications Ireland
with results and skills that will better equip        (QQI) and all successful students will achieve full
you for progression to Higher Education, an           national certification.
apprenticeship or employment.                         St John's Central College is open and welcoming
We understand that every learner is different         - There are opportunities here for everyone and I
therefore we provide outstanding pastoral             invite you to look at our courses and choose the
support and student support services to meet the      one that suits your needs. Join the many students
individual needs of each student.                     who have attended the college in the past and
                                                      who have used the qualifications obtained in St.
We provide a modern, friendly and innovative
                                                      John's Central College to begin a new phase in
learning experience that will stretch and challenge
                                                      their chosen career path.
you to achieve your full potential. You will have
access to top-class industry standard facilities
which we invest heavily in. The college and Cork      Paula McCarthy
ETB is very proud of achieving the status of an       Principal
Apple Regional Training Centre, becoming the only
Further Education College in Ireland to have done
so.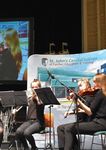 contents
 APPLIED SCIENCES                                       INFORMATION TECHNOLOGY

• Animal Care – Canine Husbandry Level 5           3   • Applied Computer Training Course Level 5        43
• Animal Care – Companion & Captive Animal         4   • Computer Game Design & Development Level 5      44
  Studies Level 5
                                                       • Computer Game Design & Development Level 6      45
• Canine Studies and Management Level 6            5
                                                       • Computers & Business Applications Level 5       46
• Animal Management and Enterprise Level 6         6
                                                       • Computers & Business Applications Level 6       47
• Veterinary Nursing Level 5                       7
                                                       • Cloud Computing Level 5                         48
• Veterinary Nursing Level 6                       8
                                                       • Cloud Computing Level 6                         49
• Science & Laboratory Techniques Level 5          9
                                                       • Digital Innovation Level 5                      50
• Science with Environmental Studies Level 5      10
                                                       • IT Sales & Digital Marketing Level 5            51
                                                       • Networks & Cyber Security Level 5               52
 ART & DESIGN                                          • Networks & Cyber Security Level 6               53
                                                       • Software Development Level 5                    54
• Art, Craft & Design Level 5                     12
• Fine Art - Painting & Sculpture Level 6         13
• Cartoon Animation Level 5                       14    MEDIA TECHNOLOGY
• Cartoon Animation Level 6                       15
                                                       • Creative Digital Media Level 5                  57
• Collaborative & Community Art Level 5           16
                                                       • Creative Digital Media Level 6                  58
• Creative Technology & Art Level 5               17
                                                       • Film & Television Production Level 5            59
• Fashion Design Level 5                          18
                                                       • Advanced Film & Television Production Level 6   60
• Fashion Design Level 6                          19
                                                       • Photographic Studies Level 5                    61
• Graphic Design & Illustration Level 5           20
                                                       • Photographic Studies Level 6                    62
• Illustration Level 6                            22
• Jewellery Making & Art Metalcraft Level 5       23
                                                        SERVICES
• Jewellery Making & Art Metalcraft Level 6       24
• Design 4 Homes Level 5                          25   • Hairdressing Year 1 & 2                         64
• Interior Architecture & Design Level 5          26   • Pharmacy Assistant Level 5                      66
• Interior Architecture & Design Level 6          27   • Tourism & e-Travel Level 5                      67
• Interior Architecture & Design HND              28   • Tourism & e-Travel Level 6                      68
• Venue & Wedding Planner Level 5                 29

 CONSTRUCTION AND ENGINEERING                           College Facilities                               72
                                                        Student Support & Services                       73
• Architectural Technology Level 5                33
                                                        Entry requirement                                75
• Building Construction Level 5                   34
• Furniture Making & Restoration Skills Level 5   35
• Mechanical Engineering Level 5                  36
• Motor Maintenance & Light Engineering Level 5   37
• Motorcycle & Small Engine Maintenance Level 5   38
• Musical Instrument Making & Repair Level 5      39
• Musical Instrument Making & Repair Level 6      40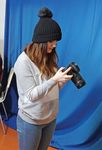 Animal Care -
                           Canine Husbandry
                           (Level 5)
                           INTRODUCTION
                           This course is designed to give learners foundation training in animal
                                                                                                      COURSE CONTENT
                           welfare in particular for dogs. It introduces elements of all industries
                           that involve man's best friend, but it is advisable that progression       Animal Anatomy & Physiology       5N0750
                           to the Level 6 Canine Studies and Management is made to study
                           further and gain important business and management skills.                 Animal Behaviour                  5N0751

                           ENTRY REQUIREMENTS                                                         Animal Grooming                   5N0752
                           • In general, applicants should hold a Leaving Certificate, LCA or
                             QQI Level 4 qualification. For mature applicants, appropriate            Animal Welfare                    5N0753
                             experience will be considered in lieu of formal qualifications.
                           • All applicants will be required to attend an interview.                  Communications                    5N0690
                           • An offer of a place on this course means the applicant has met the
                             minimum entry requirements set out and attended for interview.           Customer Service                  5N0972

                                                                                                      Safety & Health                   5N1794
                           CERTIFICATION
                           QQI Animal Care 5M2768                                                     Small Animal Husbandry            5N1898

                           WORK PLACEMENT/EXPERIENCE                                                  The Internet                      5N1611
                           Participants will be required to undertake 10 days of work
                           placement in a relevant location. Students should get work                 Work Experience                   5N1356
                           placements in the first instance and in certain circumstances the
                           college will assist in identifying suitable placements.

                           EDUCATION PROGRESSION OPPORTUNITIES
                           SJC: Animal Science 6M5153
                           CIT: CR001; CR006; CR007; CR010; CR011; CR300
                           LIT: LC260
                           AIT: AL842
                           WIT: WD176, WD177
                           IT Tralee: TL858
                           See: https://www.cao.ie/index.php?page=scoring&s=fetac

                           CAREER OPPORTUNITIES
                           •   Pet Shops
                                                                                                                     CONTACT
                           •   Grooming Parlours
                           •   Boarding Kennels
                                                                                                                     DETAILS
                           •   Animal Welfare Organisations                                                 For further information email:
                           •   Stable Yards                                                              caninehusbandry@stjohnscollege.ie
                           •   Large & Small Animal Clinics
                           •   Catteries                                                                           Apply online @
FET CORK PROSPECTUS 2018

                                                                                                                https://cms.enrol.ie/
                                                                                                                stjohnscollege2018/

                                                                                                              Course fees outlined on
                                                                                                           www.stjohnscollege.ie/students/

                                                                                       3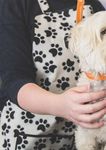 Animal Care -
Companion & Captive
Animal Studies (Level 5)
                                           INTRODUCTION
COURSE CONTENT
                                           This course is for the animal enthusiast. There is no strict emphasis
                                           on a certain animal or animals on the course. Instead learners
Animal Anatomy & Physiology       5N0750
                                           are introduced to principles and techniques that allow them to
                                           potentially work with a variety of species. With the required skills
Animal Behaviour                  5N0751   progression is possible to wildlife parks and sanctuaries, pet shops
                                           and similar industries.
Animal Grooming                   5N0752
                                           ENTRY REQUIREMENTS
Animal Welfare                    5N0753   • In general, applicants should hold a Leaving Certificate, LCA or
                                             QQI Level 4 qualification. For mature applicants, appropriate
Communications                    5N0690     experience will be considered in lieu of formal qualifications.
                                           • All applicants will be required to attend an interview
Customer Service                  5N0972   • An offer of a place on this course means the applicant has met the
                                             minimum entry requirements set out and attended for interview
Safety and Health                 5N1794
                                           CERTIFICATION
Small Animal Husbandry            5N1898
                                           For entry to Level 6 a full QQI Level 5 Award in Animal Care, is
                                           required.
The Internet                      5N1611

Work Experience                   5N1356   WORK PLACEMENT/EXPERIENCE
                                           Participants will be required to undertake 10 days of work
                                           placement in a relevant location. Students should get work
                                           placements in the first instance and in certain circumstances the
                                           college will assist in identifying suitable placements.

                                           EDUCATION PROGRESSION OPPORTUNITIES
                                           SJC: Animal Science 6M5153
                                           CIT: CR001; CR006; CR007; CR010; CR011; CR300
                                           LIT: LC260, AIT: AL842, Tralee IT: TL858
                                           WIT: WD176, WD177
                                           See: https://www.cao.ie/index.php?page=scoring&s=fetac

                                           CAREER OPPORTUNITIES
                                           •   Pet Shops
               CONTACT                     •   Grooming Parlours
               DETAILS                     •   Boarding Kennels
                                           •   Animal Welfare Organisations
    For further information email:         •   Stable Yards
 companioncaptive@stjohnscollege.ie
                                           •   Large & Small Animal Clinics
              Apply online @               •   Catteries
                                                                                                                   FET CORK PROSPECTUS 2018

          https://cms.enrol.ie/
           stjohnscollege2018

       Course fees outlined on
    www.stjohnscollege.ie/students/

                                                     4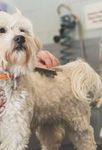 Canine Studies
                           & Management
                           (Level 6)
                                                                                                    COURSE CONTENT
                                                                                                    Animal Grooming                  6N6226

                                                                                                    Animal Science & Health          6N5565

                                                                                                    Business Management              6N4310

                                                                                                    Canine Obedience                 6N6228

                                                                                                    Communications                   6N1950

                                                                                                    Humans, Animals & Society        6N5569
                           INTRODUCTION
                           This advanced course gives students all of the practical training        Kennel & Cattery Management      6N5585
                           & experience required to be a skilled Animal Groomer, as well as
                           offering many other opportunities in animal related professions.
                                                                                                    Work Experience                  6N1946
                           Students manage the College's Grooming Room, gaining an
                           understanding of the science of grooming and the products used,
                           building up experience in handling & working with animals. Work
                           Experience in the industry remains integrated in the course structure.

                           ENTRY REQUIREMENTS
                           For entry to Level 6 a full QQI Level 5 Award in Animal Care,
                           is required.

                           CERTIFICATION
                           QQI Animal Science 6M5153

                           WORK PLACEMENT/EXPERIENCE
                           Participants will be required to undertake 10 days of work
                           placement in a relevant location. Students should get work
                           placements in the first instance and in certain circumstances the
                           college will assist in identifying suitable placements.

                           EDUCATION PROGRESSION OPPORTUNITIES
                           CIT: CR001; CR006; CR007; CR010; CR011, LIT: LC260                                  CONTACT
                           AIT: AL 842, Tralee IT: TL858, WD:176, WD177                                        DETAILS
                           QQI Level 6 awards may have advanced entry options into some
                           Higher Education Institutions.                                               For further information email:
                           See: https://www.cao.ie/index.php?page=scoring&s=fetac                      caninestudies@stjohnscollege.ie

                                                                                                                 Apply online @
                           CAREER OPPORTUNITIES
FET CORK PROSPECTUS 2018

                                                                                                             https://cms.enrol.ie/
                           •   Pet Shops                                                                      stjohnscollege2018
                           •   Grooming Parlours
                           •   Boarding Kennels
                           •   Animal Welfare Organisations
                           •   Stable Yards
                           •   Large & Small Animal Clinics                                               Course fees outlined on
                           •   Catteries                                                               www.stjohnscollege.ie/students/

                                                                                     5
Animal
Management &
Enterprise (Level 6)
COURSE CONTENT
Animal Science & Health            6N5565

Animal Trading                     6N5566

Business Management                6N4310

Communications                     6N1950

Humans, Animals & Society          6N5569

Investigative Studies              6N6229
                                            INTRODUCTION
Kennel & Cattery Management        6N5585   This Level 6 course is designed to give students the opportunity to
                                            explore the large variety of businesses and organisations involved
Large Animal Husbandry             6N5567   in Animal Management. Students can develop skills valuable
                                            for industry or work towards managing a business of their own.
                                            Practical and supervisory skills are enhanced through the course
Wild Animal Management             6N5570
                                            with students taking on more responsibility in the department and
                                            carrying out an independent practical study in an area of their
Work Experience                    6N1946   choice. Work experience is also carried out in a relevant industry.

                                            ENTRY REQUIREMENTS
                                            QQI Level 5 Award in Animal Care is required.

                                            CERTIFICATION
                                            QQI Animal Science 6M5153

                                            WORK PLACEMENT/EXPERIENCE
                                            Participants will be required to undertake 10 days of work
                                            placement in a relevant location. Students should get work
                                            placements in the first instance and in certain circumstances the
                                            college will assist in identifying suitable placements.

             CONTACT                        EDUCATION PROGRESSION OPPORTUNITIES
             DETAILS                        CIT: CR001; CR006; CR007; CR010; CR011
                                            LIT: LC260, AIT: AL 842, Tralee IT: TL858, WIT: WD176, WD177
      For further information email:        QQI Level 6 awards may have advanced entry options into some
          animalmanagement@                 Higher Education Institutions.
            stjohnscollege.ie               See: https://www.cao.ie/index.php?page=scoring&s=fetac

              Apply online @                CAREER OPPORTUNITIES
                                                                                                                  FET CORK PROSPECTUS 2018

           https://cms.enrol.ie/            •   Pet Shops
           stjohnscollege2018
                                            •   Grooming Parlours
                                            •   Boarding Kennels
                                            •   Animal Welfare Organisations
                                            •   Stable Yards
       Course fees outlined on              •   Large & Small Animal Clinics
    www.stjohnscollege.ie/students/
                                            •   Catteries
                                                     6
Veterinary
                           Nursing
                           (Level 5)
                                                                                                    COURSE CONTENT
                                                                                                    Animal Anatomy & Physiology        5N0750

                                                                                                    Animal Behaviour                   5N0751

                                                                                                    Animal Grooming                    5N0752

                                                                                                    Animal Welfare                     5N0753

                                                                                                    Communications                     5N0690

                                                                                                    Customer Service                   5N0972
                           INTRODUCTION
                           This is the first year of a two year programme accredited by the         Database Methods                   5N0783
                           Veterinary Council of Ireland. Students who complete this course
                           and the progression (Animal Science - Veterinary Nursing at QQI          Small Animal Husbandry             5N1898
                           Level 6) are eligible for registration as Veterinary Nurses.
                                                                                                    Veterinary Assisting Skills        5N1363

                           ENTRY REQUIREMENTS                                                       Work Experience                    5N1356
                           • In general, applicants should hold a Leaving Certificate, LCA or
                             QQI Level 4 qualification. For mature applicants, appropriate
                             experience will be considered in lieu of formal qualifications.
                           • All applicants will be required to attend an interview
                           • An offer of a place on this course means the applicant has met the
                             minimum entry requirements set out and attended for interview

                           Work experience in Animal Care is of an advantage in application.

                           CERTIFICATION
                           QQI Animal Care 5M2768

                           WORK PLACEMENT/EXPERIENCE
                           Participants will be required to undertake:
                           One day work experience per week and four block weeks.                                 CONTACT
                           Students should get work placements in the first instance and in                       DETAILS
                           certain circumstances the college will assist in identifying suitable
                           placements.                                                                     For further information email:
                                                                                                           vetnursing@stjohnscollege.ie
                           EDUCATION PROGRESSION OPPORTUNITIES
                           QQI Animal Science 6M5153, CIT: CR001; CR006; CR007; CR010;                             Apply online @
FET CORK PROSPECTUS 2018

                           CR011; CR300, LIT: LC260                                                            https://cms.enrol.ie/
                           WIT: WD176, WD177,                                                                   stjohnscollege2018
                           See: https://www.cao.ie/index.php?page=scoring&s=fetac

                           CAREER OPPORTUNITIES
                           See Career Opportunities in Veterinary Nursing Level 6 course outline.
                                                                                                            Course fees outlined on
                                                                                                         www.stjohnscollege.ie/students/

                                                                                       7
Veterinary
                                             Nursing
                                                                            (Level 6)
COURSE CONTENT
Animal Science & Health           6N5565

Clinical Laboratory Techniques    6N5925

Communications                    6N1950

Large Animal Husbandry            6N5567

Medical Veterinary Nursing        6N5926

Personal & Professional
                                  6N1949
Development                                INTRODUCTION
Veterinary Diagnostic Imaging     6N6005   This is the progression course for students who have completed the
                                           QQI Level 5 Animal Care - Veterinary Nursing course at St. John's
                                           Central College. Theoretical and college based practical studies are
Veterinary Nursing Pharmacy       6N5985
                                           complimented by extramural placements with approved Veterinary
Veterinary Practice                        Clinics or Hospitals throughout the year. Completion of the (Level
                                  6N6225   5 & 6) course, allows the students to be eligible for registration as
Management
                                           Veterinary Nurses with the Veterinary Council of Ireland.
Veterinary Surgical Nursing       6N6006
                                           ENTRY REQUIREMENTS
Veterinary Surgical Theatre
                                  6N5986   For entry to Level 6 a full QQI Level 5 Award in Animal Care, is required.
Management

                                           CERTIFICATION
                                           QQI Animal Science 6M5153

                                           WORK PLACEMENT/EXPERIENCE
                                           Participants will be required to undertake: 2 days work experience
                                           per week and 3 block weeks. Students should get work placements
                                           in the first instance and in certain circumstances the college will
                                           assist in identifying suitable placements.

                                           EDUCATION PROGRESSION OPPORTUNITIES
            CONTACT                        CIT: CR001; CR006; CR007; CR010; CR011, LIT: LC260
                                           Napier: BSC (Hons) Veterinary Nursing (Top Up),
            DETAILS
                                           WIT: WD176, WD177, Tralee IT: TL858
     For further information email:        QQI Level 6 awards may have advanced entry options into some
     vetnursing@stjohnscollege.ie          Higher Education Institutions.
                                           See: https://www.cao.ie/index.php?page=scoring&s=fetac
              Apply online @
                                                                                                                        FET CORK PROSPECTUS 2018

          https://cms.enrol.ie/            CAREER OPPORTUNITIES
           stjohnscollege2018              The veterinary nursing profession has varied and important duties
                                           to support veterinary surgeons in safeguarding the health and
                                           welfare of animals. Career opportunities in a number of areas as
                                           outlined below:
                                           • General Practice
       Course fees outlined on             • Education
    www.stjohnscollege.ie/students/        • Head Nurse/Practice Management

                                                    8
Science &
                           Laboratory
                           Techniques (Level 5)
                           INTRODUCTION
                                                                                                    COURSE CONTENT
                           This course is designed for students who are interested in pursuing
                           a career in Science. Students can apply to Higher Education
                                                                                                    Biology                             5N2746
                           institutions and can also be admitted to Institutes of Technology
                           and University College Cork on a competitive basis.
                                                                                                    Chemistry                           5N2747
                           ENTRY REQUIREMENTS
                                                                                                    Communications                      5N0690
                           • In general, applicants should hold a Leaving Certificate, LCA or
                             QQI Level 4 qualification. For mature applicants, appropriate
                             experience will be considered in lieu of formal qualifications.        Laboratory Skills                   5N2751
                           • All applicants will be required to attend an interview
                                                                                                    Mathematics                         5N1833
                           • An offer of a place on this course means the applicant has met the
                             minimum entry requirements set out and attended for interview
                                                                                                    Microbiology                        5N0737

                           CERTIFICATION                                                            Physics                             5N1460
                           QQI Laboratory Techniques 5M3807
                                                                                                    Word Processing                     5N1358
                           WORK PLACEMENT/EXPERIENCE
                           Participants will be required to undertake 10 days of work               Work Experience                     5N1356
                           placement in a relevant location. The College will assist participants
                           in identifying suitable placements.

                           EDUCATION PROGRESSION OPPORTUNITIES
                           UCC: CK101, CK105, CK107, CK108, CK109, CK113, CK117, CK118, CK210,
                           CK301, CK307, CK 402, CK404, CK405, CK406, Ck408, CK502,
                           CK505, CK706. CIT: CR001; CR006; CR007; CR010; CR011; CR300;
                           CR330. CIT CCPS: CR305; CR325; CR333; CR340; CR365
                           LIT: LC260; LC264; LC265; LC266; LC267; LC268. Tralee IT: TL755,
                           TL855. WIT: WD076, WD176, WD177
                           See: https://www.cao.ie/index.php?page=scoring&s=fetac

                           CAREER OPPORTUNITIES
                           •   Hospital Laboratories
                           •   Chemical Laboratories
                           •   Pharmaceutical Laboratories
                           •   Quality Control                                                                     CONTACT
                           •   Local Authorities                                                                   DETAILS
                           •   Industrial Laboratories
                                                                                                           For further information email:
                                                                                                       sciencelaboratory@stjohnscollege.ie

                                                                                                                    Apply online @
FET CORK PROSPECTUS 2018

                                                                                                                https://cms.enrol.ie/
                                                                                                                 stjohnscollege2018

                                                                                                            Course fees outlined on
                                                                                                         www.stjohnscollege.ie/students/

                                                                                      9
Science with
                      Environmental
                       Studies (Level 5)
                                             INTRODUCTION
COURSE CONTENT
                                             This course covers the core science modules Physics, Chemistry
                                             and Biology along with Mathematics, Environmental Studies and
Biology                             5N2746
                                             support studies. It will provide students with a solid foundation to
                                             study any Third Level science course.
Chemistry                           5N2747

Communications                      5N0690
                                             ENTRY REQUIREMENTS
                                             • Change text to:
Environmental Studies               5N1442   • In general, applicants should hold a Leaving Certificate, LCA or
                                               QQI Level 4 qualification. For mature applicants, appropriate
                                               experience will be considered in lieu of formal qualifications.
Laboratory Skills                   5N2751
                                             • All applicants will be required to attend an interview
Mathematics                         5N1833   • An offer of a place on this course means the applicant has met the
                                               minimum entry requirements set out and attended for interview
Microbiology                        5N0737
                                             CERTIFICATION
Physics                             5N1460   QQI Laboratory Techniques 5M3807

Work Experience                     5N1356   WORK PLACEMENT/EXPERIENCE
                                             Participants will be required to undertake 10 days of work
                                             placement in a relevant location. The College will assist participants
                                             in identifying suitable placements.

                                             EDUCATION PROGRESSION OPPORTUNITIES
                                             UCC: CK101, CK105, CK107, CK108, CK109, CK113, CK117, CK118, CK210,
                                             CK301, CK307, CK 402, CK404, CK405, CK406, Ck408, CK502,
                                             CK505, CK706. CIT: CR001; CR006; CR007; CR010; CR011; CR300;
                                             CR330. CIT CCPS: CR305; CR340. LIT: LC260; LC264; LC265;
                                             LC266; LC267; LC268;LC408; LC425; LC428. Tralee IT: TL748,
                                             TL848, TL851. WIT: WD076, WD176, WD177
                                             See: https://www.cao.ie/index.php?page=scoring&s=fetac

                                             CAREER OPPORTUNITIES
                                             •   Pollution Control
                                             •   Wildlife Trusts
              CONTACT                        •   Waste Management Industry
               DETAILS                       •   National & Local Nature Reserves
                                             •   Environmental Consultants
      For further information email:         •   Country Parks
        environmentalstudies@
                                             •   Hospitals
            stjohnscollege.ie
                                             •   Chemical
                Apply online @               •   Pharmaceutical Laboratoriess
                                                                                                                      FET CORK PROSPECTUS 2018

            https://cms.enrol.ie/
             stjohnscollege2018

       Course fees outlined on
    www.stjohnscollege.ie/students/

                                                       10
Art, Craft
                                                  & Design
COURSE CONTENT
                                                                            (Level 5)
Art Subjects                                INTRODUCTION
                                            If you can say YES to any one of the following then this may well be
Drawing (including Life                     the course for you:
                                   5N1862
Drawing with models)
                                            • Always had an interest in art and would like to learn more.
Painting                           5N1302   • Creative & want to try different subjects to nd out what you enjoy
                                               most.
Appreciation of Art, Craft &
                                   5N0755   • Want to prepare a portfolio for application to Art & Design
Design
                                               Colleges.
Sculpture (including Ceramics)     5N1918   • Like to get hands on experience exploring different materials and
                                               art forms.
Craft / Applied Art Subjects                • Improve your skills in Art, Craft & Design.
                                            • Start a career as an Artist, Craftsperson or Designer.
Art Woodwork (Wood carving)* 5N1559         Students work with an Art & Design or Art & Craft emphasis. Our
Art Metalwork (including                    Philosophy is simple – explore, express, create.
                                   5N1649   There is a strong focus on portfolio preparation with one to one
Jewellery design and making)*
                                            guidance for those applying to Art & Design Colleges including
Combined Materials i.e. Mixed               the Crawford College, Limerick School of Art and Design, National
                                   5N0764
Media, Weaving & Fiber Art                  College of Art & Design and IADT with very high progression rates.
Design and Other Subjects
                                            ENTRY REQUIREMENTS
Graphic Design Skills* &
                                   5N1978   • In general, applicants should hold a Leaving Certificate, LCA or
Computer Graphics
                                              QQI Level 4 qualification. For mature applicants, appropriate
Design Skills                      5N0784     experience will be considered in lieu of formal qualifications.
                                            • All applicants will be required to attend an interview
Communications                     5N0690   • An offer of a place on this course means the applicant has met the
                                              minimum entry requirements set out and attended for interview
Work Experience                    5N1356
                                            CERTIFICATION
                                            QQI Art, Craft & Design 5M1984 or QQI Creative Craft level 5 5M1981

                                            WORK PLACEMENT/EXPERIENCE
                                            Participants will be required to undertake 10 days of work
                                            placement in a relevant location. The College will assist participants
                                            in identifying suitable placements.

                CONTACT                     EDUCATION PROGRESSION OPPORTUNITIES
                DETAILS                     QQI Art 6M4029
                                            CIT: CR220; CR210; CR600
     For further information email:
                                            LIT: LC110
   artcraftdesign@stjohnscollege.ie
                                            WIT: WD137, WD152
               Apply online @               IADT, Dún Laoghaire: AD101, AD202, DL827
                                                                                                                     FET CORK PROSPECTUS 2018

           https://cms.enrol.ie/            See: https://www.cao.ie/index.php?page=scoring&s=fetac
            stjohnscollege2018
                                            CAREER OPPORTUNITIES
                                            Artist, Crafts designer and maker, working in Art and Craft Retail
                                            and Art related services.

       Course fees outlined on
    www.stjohnscollege.ie/students/

                                                    12
Fine Art - Painting
                           & Sculpture
                           (Level 6)
                           INTRODUCTION
                                                                                                       COURSE CONTENT
                           This course offers students the opportunity to extend their artistic
                           potential mainly through painting, drawing and sculpture. Traditional
                                                                                                       Combined Materials                  6N3587
                           and contemporary painting techniques and theories are explored
                           in a 'hands on' way. Students are provided with their own personal
                           studio space (as well as easels, paints, canvas etc.), daily tutorials      Communications                      6N1950
                           from specialist staff. Students also work in alternative media and
                           sculpture in a complementary way to their painting practice.                Design Skills                       6N3446
                           Art appreciation classes deepen the student's understanding of
                           historical and current facets of the visual arts both locally and           Drawing                             6N3569
                           internationally. We support students in portfolio preparation and
                           assist them in establishing themselves in the art world in the future.      History & appreciation of Art &
                                                                                                                                           6N3450
                                                                                                       Design
                           ENTRY REQUIREMENTS
                                                                                                       Painting                            6N3452
                           For entry to Level 6 a full QQI Level 5 Award in a complementary area
                           is required. There is a strong focus on portfolio preparation with one to
                           one guidance for those applying to Art & Design Colleges including the      Sculpture                           6N3570
                           Crawford College, Limerick school of art and design, National college
                           of art and design and IADT with very high success rates.                    Work Experience                     6N1946

                                                                                                       Arts In the Community (optional
                           CERTIFICATION                                                               and subject to demand)
                                                                                                                                       6N3585
                           QQI Art 6M4029

                           WORK PLACEMENT/EXPERIENCE
                           Participants will be required to undertake 10 days of work
                           placement in a relevant location. The College will assist participants
                           in identifying suitable placements.

                           EDUCATION PROGRESSION OPPORTUNITIES
                           CIT: CR220; CR210, LIT: LC110, WIT: WD137, WD152
                           IADT, Dún Laoghaire: AD101, AD202, DL827
                           See: https://www.cao.ie/index.php?page=scoring&s=fetac
                           QQI Level 6 awards may have advanced entry options into some
                           Higher Education Institutions.

                           CAREER OPPORTUNITIES
                           •   Artist                                                                                  CONTACT
                           •   Art galleries                                                                           DETAILS
                           •   Art studios
                           •   Commercial art and other art related services.                                For further information email:
                                                                                                              fineart@stjohnscollege.ie

                                                                                                                       Apply online @
FET CORK PROSPECTUS 2018

                                                                                                                   https://cms.enrol.ie/
                                                                                                                    stjohnscollege2018

                                                                                                              Course fees outlined on
                                                                                                           www.stjohnscollege.ie/students/

                                                                                       13
Cartoon
                                             Animation
                                                                             (Level 5)
                                             INTRODUCTION
COURSE CONTENT
                                             The course is a one-year foundation programme introducing the
                                             concepts involved in the production of Animated Film. It explores
Animation Drawing                   5N1830
                                             the basic principles involved in Traditional Drawn Animation, 3
                                             Dimensional and Computer Generated Animation. It will equip
Animation Layout                    5N1552   students with the various technical skills required to advance to
                                             St. John's Central College QQI Level 6 Cartoon Animation Film
Cartoon Animation                   5N1921   Production course, to use animation as a medium of creative
                                             expression, to practise in the Animation Industry or to progress to
Communications                      5N0690   further study in Ireland or abroad. Facilities; Chromacolour X-Sheet,
                                             Animation Line Testing System, iMac Suite.
Computer Illustrated Graphics       5N1929
                                             ENTRY REQUIREMENTS
Drawing                             5N1862   • Change text to:
                                             • In general, applicants should hold a Leaving Certificate, LCA or
Painting                            5N1302     QQI Level 4 qualification. For mature applicants, appropriate
                                               experience will be considered in lieu of formal qualifications.
Sculpture                           5N1918   • All applicants will be required to attend an interview
                                             • An offer of a place on this course means the applicant has met the
Work Experience                     5N1356     minimum entry requirements set out and attended for interview

                                             CERTIFICATION
                                             QQI in Art 5M1985

                                             WORK PLACEMENT/EXPERIENCE
                                             Participants will be required to undertake 10 days of work
                                             placement in a relevant location. The College will assist participants
                                             in identifying suitable placements.

                                             EDUCATION PROGRESSION OPPORTUNITIES
                                             QQI Cartoon Animation Film Production 6M5545
                                             LIT: LC518, WIT: WD137, WD152, Dún Laoghaire, LYIT, AIT: DL832,
                                             DL828, LY437, AL861, Tralee IT: TL801
                                             See: https://www.cao.ie/index.php?page=scoring&s=fetac

              CONTACT                        CAREER OPPORTUNITIES
                                             The majority of animators work in either the motion picture or
              DETAILS                        video industries. Employment is also available in advertising,
                                             computer systems design and Web design. There is a growing
     For further information email:          demand for cartoon animators in engineering, scientific research
 cartoonanimation@stjohnscollege.ie          and medical research.

                Apply online @
                                                                                                                      FET CORK PROSPECTUS 2018

            https://cms.enrol.ie/
             stjohnscollege2018

      Course fees outlined on
   www.stjohnscollege.ie/students/

                                                     14
Cartoon
                           Animation
                           (Level 6)
                                                                                                    COURSE CONTENT
                                                                                                    Animation Drawing                 6N4907

                                                                                                    Communications                    6N1950

                                                                                                    Computer Illustrated Graphics     6N5445

                                                                                                    Design Skills                     6N3446

                                                                                                    Drawing                           6N3569

                                                                                                    Editing Practice & Techniques     6N5427
                           INTRODUCTION
                           This course aims to allow students to express their understanding of     Studio & location Sound           6N4981
                           animation in the production of an animated film, scene or sequence
                           in the particular medium of animation preferred. It will develop the     Work Experience                   6N1946
                           student's knowledge of the requirements for animation production,
                           by introducing modules on production, design and sound.
                           Facilities; Chromacolour X-Sheet, Animation Line Testing System,
                           iMac Suite

                           ENTRY REQUIREMENTS
                           For entry to Level 6 a full QQI Level 5 Award in a complementary
                           area is required.

                           CERTIFICATION
                           QQI Cartoon Animation Film Production 6M5545

                           WORK PLACEMENT/EXPERIENCE
                           Participants will be required to undertake 10 days of work
                           placement in a relevant location. The College will assist participants
                           in identifying suitable placements.

                           EDUCATION PROGRESSION OPPORTUNITIES
                           UCC: CK101, CK105, CK107, CK108, CK109, CK113, CK117, CK118, CK210,                      CONTACT
                           CK301, CK307.                                                                            DETAILS
                           LIT: LC518
                           Dún Laoghaire, LYIT, AIT: DL832, DL828, LY437, AL861                           For further information email:
                           Tralee IT: TL801                                                           cartoonanimation@stjohnscollege.ie
                           WIT: WD137, WD152
                                                                                                                  Apply online @
                           See: https://www.cao.ie/index.php?page=scoring&s=fetac
FET CORK PROSPECTUS 2018

                                                                                                              https://cms.enrol.ie/
                           QQI Level 6 awards may have advanced entry options into some
                           Higher Education Institutions.                                                      stjohnscollege2018

                           CAREER OPPORTUNITIES
                           The majority of animators work in either the motion picture or video
                           industries. Employment also is available in advertising, computer
                           systems design and Web design. There is a growing demand for cartoon            Course fees outlined on
                           animators in engineering, scientific research and medical research.          www.stjohnscollege.ie/students/

                                                                                     15
Collaborative &
                Community Art
                                                                           (Level 5)
                                           INTRODUCTION
COURSE CONTENT                             Do you have an interest in art and creativity? Do you enjoy making?
                                           Would you like to learn how to use your creativity to help other
Design Skills                     5N0784   people?
                                           On this course, students develop their own artistic and creative
Drawing                           5N1862   skills, and then learn how they can use their creativity to help
                                           others. The course features a blend of practical, hands-on subjects
Problem Solving                   5N1615   in drawing, design and 3D making, as well as the skills of organising
                                           and helping other people or groups to work creatively.
Work Experience                   5N1356
                                           ENTRY REQUIREMENTS
Combined Materials                5N0764
                                           • In general, applicants should hold a Leaving Certificate, LCA or
                                             QQI Level 4 qualification. For mature applicants, appropriate
Materials & Finishes              5N1456     experience will be considered in lieu of formal qualifications.
                                           • All applicants will be required to attend an interview
Safety & Health at Work           5N1794
                                           • An offer of a place on this course means the applicant has met the
Community Arts Context &                     minimum entry requirements set out and attended for interview
                                  5N3026
Practice
                                           CERTIFICATION
Event Production                  5N1374
                                           QQI Design 5M2208

                                           WORK PLACEMENT/EXPERIENCE
                                           Participants will be required to undertake 10 days of work
                                           placement in a relevant location. The College will assist participants
                                           in identifying suitable placements.

                                           EDUCATION PROGRESSION OPPORTUNITIES
                                           CIT: CR022, CR035, CR220
                                           LIT: LC110
                                           See: https://www.cao.ie/index.php?page=scoring&s=fetac

                                           CAREER OPPORTUNITIES
                                           Examples of the type of work that collaborative art involves:
                                            • Working with people who may benefit from using creativity to
                                              improve their health and well-being.
                CONTACT                     • Working with groups to create props, costumes, puppets and
                DETAILS                       floats for parades and festivals.
                                            • Working on creative projects with disadvantaged or marginalised
     For further information email:           groups to build their confidence or their sense of belonging.
  collaborativearts@stjohnscollege.ie       • Working with school groups to enhance their art education.

              Apply online @
                                                                                                                    FET CORK PROSPECTUS 2018

          https://cms.enrol.ie/
           stjohnscollege2018

       Course fees outlined on
    www.stjohnscollege.ie/students/

                                                   16
Creative
                           Technology & Art
                           (Level 5)
                                                                                                    COURSE CONTENT
                                                                                                    Ceramics                           5N0759

                                                                                                    Combined Materials                 5N0764

                                                                                                    Communications                     5N0690

                                                                                                    Computer Applications              4N1112

                                                                                                    Customer Service                   5N0972

                                                                                                    Design Skills                      5N0784

                                                                                                    Drawing                            5N1862

                           INTRODUCTION                                                             Image Processing                   5N1292
                           Creative Technology and Arts Programme (CTA) is offered in order
                           to cater for the needs of a population of students referred through      Information Technology Skills      4N1125
                           the HSE services. The College offers a number and variety of
                           supports. These include but are not limited to guidance counselling,     Work Experience                    5N1356
                           extra support and flexibility in relation to class structure, an open
                           and understanding attitude to the challenges faced by individuals,
                           an awareness of obstacles in returning to education, and setting
                           provisions in place to cater for such obstacles. Social activities are
                           also woven into the course structure in order to enhance social
                           integration and group cohesion from the outset of the course. This
                           course is run in partnership with City Links (HSE).
                           The College has a designated staff member, with the overall role
                           of guidance counsellor, who is assigned the task of supporting
                           students in continuing and sustaining educational engagement.

                           ENTRY REQUIREMENTS
                           • Places on this City Links (HSE – St. John's Central College)
                             programme are by referral through the HSE services.
                           •
                           CERTIFICATION                                                                            CONTACT
                           QQI Design 5M2208
                                                                                                                    DETAILS
                           WORK PLACEMENT/EXPERIENCE                                                      For further information email:
                           Participants may undertake 10 days of work placement in a relevant                cta@stjohnscollege.ie
                           location or work practice in the College. The College will assist
                           participants in identifying suitable placements.                                        Apply online @
FET CORK PROSPECTUS 2018

                                                                                                               https://cms.enrol.ie/
                           EDUCATION PROGRESSION OPPORTUNITIES                                                  stjohnscollege2018
                           CIT: CR016; CR888; CR021; CR022
                           See: https://www.cao.ie/index.php?page=scoring&s=fetac

                           CAREER OPPORTUNITIES
                           Participants gain a variety of skills which will enhance their                  Course fees outlined on
                           employability options across a range of work areas.                          www.stjohnscollege.ie/students/

                                                                                      17
Fashion
                                                             Design
                                                                           (Level 5)
                                           INTRODUCTION
COURSE CONTENT                             The purpose of this foundation course is to prepare students with
                                           the basic skills required for work in the field of fashion design.
Combined Materials                5N0764   They will learn how to do a comprehensive body of pre-design
                                           work, learn how to draft and use patterns and acquire extensive
Communications                    5N0690   experience of sewing machine skills. During the year they will visit
                                           fashion design studios and have numerous guest speakers visit on
Computer Illustrated Graphics     5N1929   campus.
                                           Students enter all major national fashion competitions:
Design Skills                     5N0784    • Re-invent Fashion Awards
                                            • Young Wedding Designer (Wedding Journal)
Drawing                           5N1862
                                            • DCU Young Designer Competition
                                            • Cork Fashion Week 'Designer of the Year'
Fashion Buying                    5N1445

Fashion Industry                  5N3845   ENTRY REQUIREMENTS
                                           • In general, applicants should hold a Leaving Certificate, LCA or
Garment Construction              5N1276     QQI Level 4 qualification. For mature applicants, appropriate
                                             experience will be considered in lieu of formal qualifications.
Pattern Drafting                  5N1303   • All applicants will be required to attend an interview
                                           • An offer of a place on this course means the applicant has met the
Work Experience                   5N1356     minimum entry requirements set out and attended for interview

                                           CERTIFICATION
                                           QQI Fashion Design 5M3865

                                           WORK PLACEMENT/EXPERIENCE
                                           Participants will be required to undertake 10 days of work
                                           placement in a relevant location. The College will assist participants
                                           in identifying suitable placements.

                                           EDUCATION PROGRESSION OPPORTUNITIES
                                           QQI in Fashion Design 6M3706
                                           LIT: LC111; LC114
                                           LYIT, AIT, GMIT: LY447, AS053, GA375
                                           See: https://www.cao.ie/index.php?page=scoring&s=fetac
            CONTACT
            DETAILS                        CAREER OPPORTUNITIES
     For further information email:        Fashion Design Assistant, Assistant Clothes Store Manager, Junior
                                           Visual Merchandiser, Assistant Fashion Magazine Editor, Assistant
   fashiondesign@stjohnscollege.ie         Buyer, Junior Display Artist, Assistant Stylist, Designers Assistant,
                                           Junior Pattern Cutter, Personal Assistant, Marketing and Social
              Apply online @               Media Assistant, Advertising Assistant, Assistant Production Co-
                                                                                                                    FET CORK PROSPECTUS 2018

          https://cms.enrol.ie/            ordinator, Seamstress, Personal Shopper, Fashion Stylist, Alteration
           stjohnscollege2018              Specialist, Accessory Designer, Textile Artist, Sales Advisor, Fashion
                                           Blogger, Fashion Promotions, Self-employment.

       Course fees outlined on
    www.stjohnscollege.ie/students/

                                                   18
Fashion
                           Design
                           (Level 6)
                           INTRODUCTION
                                                                                                       COURSE CONTENT
                           This course allows students to develop their core knowledge of
                           fashion to a more advanced level. It aims at developing creative
                                                                                                       Combined Materials                6N3587
                           and technical skills focused on gaining employment in the fashion
                           industry and also allowing the student the opportunity to present
                           a strong portfolio in fashion. Project work includes a wide range           Communications                    6N1950
                           of activities including design, illustration, trend forecasting, styling,
                           pattern cutting, garment construction, retailing and fashion                Computer Illustrated Graphics     5N1929
                           photography. Students are encouraged to visit regular exhibitions
                           and shows with a view to presenting their work for exhibition at the        Design Skills                     6N3446
                           end of the school year with the college. The aim of the course is to
                           give students skills which will have a strong grounding in the fashion
                           industry.                                                                   Fashion Buying & Retailing        6N3612

                                                                                                       Garment Construction              6N3605
                           ENTRY REQUIREMENTS
                           • For entry to Level 6 a full QQI Level 5 Award in a complementary          Illustration Techniques &
                                                                                                                                         6N3480
                             area is required.                                                         Practice
                           • All applicants are interviewed. Bring examples of creative work.
                                                                                                       Pattern Drafting                  6N1393

                           CERTIFICATION                                                               Work Experience                   6N1946
                           QQI in Fashion Design 6M3706

                           WORK PLACEMENT/EXPERIENCE
                           Participants will be required to undertake 10 days of work
                           placement in a relevant location. The College will assist participants
                           in identifying suitable placements.

                           EDUCATION PROGRESSION OPPORTUNITIES
                           LIT: LC111; LC114
                           LYIT, AIT, GMIT: LY447, AS053, GA375
                           See: https://www.cao.ie/index.php?page=scoring&s=fetac
                           QQI Level 6 awards may have advanced entry options into some
                           Higher Education Institutions.

                           CAREER OPPORTUNITIES
                           Store Manager, Senior Visual Merchandiser, Fashion Designer,
                           Fashion Buyer, Fashion illustrator, Shop Assistant, Retail manager,                         CONTACT
                           Display Artist, Visual Merchandiser, Stylist, Alterations, Pattern                          DETAILS
                           Cutter, Editorial Assistant, Personal Assistant, Marketing and Social
                           Media Co-ordinator, Assistant Production Co-ordinator, Seamstress,                For further information email:
                           Personal Shopper, Fashion Stylist, Dress Designer, Pattern Cutter,
                                                                                                           fashiondesign@stjohnscollege.ie
                           Alteration Specialist, Accessory Designer, Textile Artist, Visual
                           Merchandiser, Fashion Buyer, Costume Designer, Fashion Blogger,
                           Fashion Promotions, Self–employed.                                                        Apply online @
FET CORK PROSPECTUS 2018

                                                                                                                 https://cms.enrol.ie/
                                                                                                                  stjohnscollege2018

                                                                                                              Course fees outlined on
                                                                                                           www.stjohnscollege.ie/students/

                                                                                       19
Graphic Design
                  & Illustration
                                                                            (Level 5)
COURSE CONTENT
Combined Materials                 5N0764

Communications                     5N0690

Computer Illustrated Graphics      5N1929

Design Skills                      5N0784

Desktop Publishing                 5N0785

Drawing                            5N1862
                                            INTRODUCTION
Graphic Design Skills              5N1978   Graphic design is a vehicle for communication as well as self-
                                            expression. It is about communicating visually in order to inform,
Illustration                       5N1288   educate, entertain or persuade. Graphic designers provide creative,
                                            visual solutions for anything from magazine layout to packaging
                                            design. Students will produce a portfolio of design work, including
Typography                         5N3485   posters, magazine layouts, logo design, book illustration, drawing
                                            and more. You will be encouraged to explore and express your
Work Experience                    5N1356   ideas through a variety of media while developing your own unique
                                            and individual approach to visual problem solving.

                                            ENTRY REQUIREMENTS
                                            • In general, applicants should hold a Leaving Certificate, LCA or
                                              QQI Level 4 qualification. For mature applicants, appropriate
                                              experience will be considered in lieu of formal qualifications.
                                              Students should bring a small portfolio of work to interview.
                                            • All applicants will be required to attend an interview
                                            • An offer of a place on this course means the applicant has met the
                                              minimum entry requirements set out and attended for interview

                                            CERTIFICATION
                                            QQI Graphic Design 5M1995

               CONTACT                      WORK PLACEMENT/EXPERIENCE
               DETAILS                      Participants will be required to undertake 10 days of work
                                            placement in a relevant location. The College will assist participants
     For further information email:         in identifying suitable placements.
   graphicdesign@stjohnscollege.ie
                                            EDUCATION PROGRESSION OPPORTUNITIES
               Apply online @               QQI Illustration 6M5150
                                                                                                                     FET CORK PROSPECTUS 2018

           https://cms.enrol.ie/            CIT: CR112; CR220; CR600. LIT: LC110
            stjohnscollege2018
                                            WIT: WD137. Dún Laoghaire, AIT: DL826, AL861
                                            See: https://www.cao.ie/index.php?page=scoring&s=fetac

                                            CAREER OPPORTUNITIES
                                            Graphic designers work in design firms, publishers and advertising
       Course fees outlined on
                                            agencies. Self-employed.
    www.stjohnscollege.ie/students/

                                                    20
Illustration
(Level 6)

COURSE CONTENT
Illustration skills                 6N5446

Drawing                             6N3569

Painting                            6N3452

Design Skills                       6N3446

Computer Illustration Graphics      6N5445

Appreciation of Art, Craft &
                                    6N3450
Design
                                             INTRODUCTION
Printmaking                         6N3568   Illustration is the art of making ideas visible through imagery and
                                             a successful illustration is one that communicates its message
Digital Marketing                   5N1364   through the unique/personal vision of the illustrator. This course
                                             blends digital technology with classical training, while offering a
                                             creative environment where students can experiment, test and
Typography                          5N3485   develop their illustrative work.
                                             Students work towards creating a portfolio (both hard copy and
Communications                      6N1950   online) showcasing their work, allowing them to progress to the
                                             next level, be it higher education or industry.
Work Experience                     6N1946   Potential platforms for successful students are wide ranging
                                             including, editorial, children's books, advertising, fashion, web
                                             illustration, animation and product illustration etc.

                                             ENTRY REQUIREMENTS
                                             • For entry to Level 6 a full QQI Level 5 Award in a complementary
                                               area is required.
                                             • All applicants are interviewed. Bring examples of creative work.

                                             CERTIFICATION
                                             QQI Illustration 6M5150

                CONTACT                      WORK PLACEMENT/EXPERIENCE
                                             Participants will be required to undertake 10 days of work
                DETAILS                      placement in a relevant location. The College will assist participants
                                             in identifying suitable placements.
      For further information email:
      illustration@stjohnscollege.ie
                                             EDUCATION PROGRESSION OPPORTUNITIES
                Apply online @               CIT: CR220; CR600, LIT: LC110, Dún Laoghaire, AIT: DL826, AL861
                                                                                                                      FET CORK PROSPECTUS 2018

            https://cms.enrol.ie/            WIT: WD137. See: https://www.cao.ie/index.php?page=scoring&s=fetac
             stjohnscollege2018              QQI Level 6 awards may have advanced entry options into some
                                             Higher Education Institutions

                                             CAREER OPPORTUNITIES
                                             Children's Books, Editorial, Comics/Graphic Novels, Animation,
        Course fees outlined on              Fashion, Concept-Artist and any Commercial Art related area. An
     www.stjohnscollege.ie/students/         illustrator may work on a salary or freelance basis.

                                                     22
Jewellery Making
                           & Art Metalcraft
                           (Level 5)
                                                                                                    COURSE CONTENT
                                                                                                    Appreciation of Art, Craft
                                                                                                                                      5N0755
                                                                                                    & Design

                                                                                                    Art Metalwork                     5N1649

                                                                                                    Combined Materials                5N0764

                                                                                                    Communications                    5N0690

                                                                                                    Customer Service                  5N0972

                                                                                                    Design Skills                     5N0784
                           INTRODUCTION
                           Jewellery making and decorative metal craft have taken pride             Drawing                           5N1862
                           of place in Irish craftsmanship since the Bronze Age. Over the
                           centuries there has been a strong tradition of silver-smithing. This     Work Experience                   5N1356
                           course will focus on the skills required for the making of jewellery
                           and metal-craft 'objets d'art', with a strong emphasis on process
                           and design.

                           ENTRY REQUIREMENTS
                           • In general, applicants should hold a Leaving Certificate, LCA or
                             QQI Level 4 qualification. For mature applicants, appropriate
                             experience will be considered in lieu of formal qualifications.
                           • All applicants will be required to attend an interview
                           • An offer of a place on this course means the applicant has met the
                             minimum entry requirements set out and attended for interview

                           CERTIFICATION
                           QQI Creative Craft 5M1981

                           WORK PLACEMENT/EXPERIENCE
                           Participants will be required to undertake 10 days of work
                           placement in a relevant location. The College will assist participants
                           in identifying suitable placements.                                                      CONTACT
                                                                                                                    DETAILS
                           EDUCATION PROGRESSION OPPORTUNITIES
                           QQI Art Metal Craft 6M4206                                                    For further information email:
                           IADT, Dún Laoghaire: AD101, AD202, DL827                                   jewellerymaking@stjohnscollege.ie
                           See: https://www.cao.ie/index.php?page=scoring&s=fetac
                                                                                                                  Apply online @
FET CORK PROSPECTUS 2018

                           CAREER OPPORTUNITIES                                                               https://cms.enrol.ie/
                                                                                                               stjohnscollege2018
                           Sells, designs, makes and repairs wearable and decorative or
                           functional objects such as rings, earrings, necklaces, watches and
                           tableware using both precious and non-precious metals and stones,
                           and other materials such as glass, plastic, paper and fabrics.

                                                                                                           Course fees outlined on
                                                                                                        www.stjohnscollege.ie/students/

                                                                                    23
Jewellery Making
  & Art Metalcraft
                                                                         (Level 6)
COURSE CONTENT
Communications                    6N1950

Design Skills                     6N3446

Drawing                           6N3569

Fine Metal Finishing              6N3985

Jewellery Making                  6N4205

Metal Surface Treatments          6N3986
                                           INTRODUCTION
Silversmithing                    6N4026   If you want to continue your education in Art metalwork to a
                                           second year and achieve a QQI Level 6 award then you may. The
Work Experience                   6N1946   emphasis of the course is self-learning and the practical side of the
                                           course is divided into four main modules - Jewellery Making, Silver-
                                           smithing, Surface Treatment and Metal Finishing. Each module has
                                           practical skills to be learned and a project cantered around a brief
                                           written by the student. The other part of the course is geared to
                                           improving skills such as Drawing design and communications.

                                           ENTRY REQUIREMENTS
                                           For entry to Level 6 a full QQI Level 5 Award in a complementary
                                           area is required

                                           CERTIFICATION
                                           Art Metalwork 6M4206

                                           WORK PLACEMENT/EXPERIENCE
                                           Participants will be required to undertake 10 days of work
                                           placement in a relevant location. The College will assist participants
                                           in identifying suitable placements.

                CONTACT                    EDUCATION PROGRESSION OPPORTUNITIES
                                           IADT and Dún Laoghaire: AD101, AD202, DL827
                DETAILS
                                           See: https://www.cao.ie/index.php?page=scoring&s=fetac
     For further information email:        QQI Level 6 awards may have advanced entry options into some
  jewellerymaking@stjohnscollege.ie        Higher Education Institutions

             Apply online @                CAREER OPPORTUNITIES
                                                                                                                    FET CORK PROSPECTUS 2018

          https://cms.enrol.ie/            Sells, designs, makes and repairs wearable and decorative or
           stjohnscollege2018              functional objects such as rings, earrings, necklaces, watches and
                                           tableware using both precious and non-precious metals and stones,
                                           and other materials such as glass, plastic, paper and fabrics.

       Course fees outlined on
    www.stjohnscollege.ie/students/

                                                   24
Design 4
                           Homes
                           (Level 5)
                           INTRODUCTION
                                                                                                    COURSE CONTENT
                           Can you imagine being an Interior Designer?
                           Are you free during your children's school hours?                        Architectural Drawing             5N1558
                           Are you bored and want a change?
                           Do you want a new Career?                                                Colour & Lights                   5N1919
                           Are you retired and need a challenge?
                           Can you juggle a part-time job with a course?                            Communications                    5N0690
                           Do you want to take the first step?
                                                                                                    Computer Aided Draughting         5N1604
                           Act Now!
                           Design 4 Homes is a stimulating programme which offers the               Design Skills                     5N0784
                           perfect launch pad for would-be interior designers. Design
                           prospects are endless, design your home, design for friends or
                           launch an exciting new business of your own.                             Drawing                           5N1862
                           Design 4 Homes will provide you with the key skills to undertake
                                                                                                    Furnishing & Fittings             5N5053
                           residential interior design projects, which include, space planning,
                           colour consultancy, finishes, presentation of ideas, and much
                           more…..                                                                  Materials & Finishes              5N1456

                           ENTRY REQUIREMENTS                                                       Work Experience                   5N1356
                           • In general, applicants should hold a Leaving Certificate, LCA or
                             QQI Level 4 qualification. For mature applicants, appropriate
                             experience will be considered in lieu of formal qualifications.
                           • All applicants will be required to attend an interview
                           • An offer of a place on this course means the applicant has met the
                             minimum entry requirements set out and attended for interview

                           CERTIFICATION
                           QQI Interior Design 5M5054

                           WORK PLACEMENT/EXPERIENCE
                           Participants will be required to undertake 10 days of work
                           placement in a relevant location. The College will assist participants
                           in identifying suitable placements.

                           EDUCATION PROGRESSION OPPORTUNITIES
                           QQI Interior Design 6M5127
                                                                                                                    CONTACT
                           CIT: CR053; CR090, CIT CCPS: CR560, CR565                                                DETAILS
                           LIT: LC257
                                                                                                         For further information email:
                           See: https://www.cao.ie/index.php?page=scoring&s=fetac                      designforhomes@stjohnscollege.ie

                           CAREER OPPORTUNITIES                                                                   Apply online @
FET CORK PROSPECTUS 2018

                           Domestic Interior Designer, Window Dresser, Colour Consultant,                     https://cms.enrol.ie/
                           Kitchen Designer, Sales Advisor for fabric, paint and wallcovering,                 stjohnscollege2018
                           Visual Merchandiser

                                                                                                           Course fees outlined on
                                                                                                        www.stjohnscollege.ie/students/

                                                                                     25
Interior
                       Architecture &
                        Design (Level 5)
COURSE CONTENT
Architectural Drawing             5N1558

Colour & lights                   5N1919

Communications                    5N0690

Computer Aided Draughting         5N1604

Design Skills                     5N0784

Drawing                           5N1862
                                           INTRODUCTION
Furnishing & Fittings             5N5053   The Interior Design Foundation course provides learners with the
                                           key skills to undertake residential interior design projects. The
Materials & Finishes              5N1456   curriculum offers a platform for further study to a Higher National
                                           Diploma. This foundation year teaches students the basic skills and
Work Experience                   5N1356   knowledge they require in order to set out on a career path that is
                                           exciting and dynamic.

                                           ENTRY REQUIREMENTS
                                           • In general, applicants should hold a Leaving Certificate, LCA or
                                             QQI Level 4 qualification. For mature applicants, appropriate
                                             experience will be considered in lieu of formal qualifications.
                                           • All applicants will be required to attend an interview
                                           • An offer of a place on this course means the applicant has met the
                                             minimum entry requirements set out and attended for interview

                                           CERTIFICATION
                                           QQI Interior Design 5M5054

                                           WORK PLACEMENT/EXPERIENCE
                                           Participants will be required to undertake 10 days of work
                                           placement in a relevant location. The College will assist participants
            CONTACT                        in identifying suitable placements.
            DETAILS
                                           EDUCATION PROGRESSION OPPORTUNITIES
     For further information email:
                                           QQI Interior Design 6M5127
         interiorarchitecture@
                                           CIT: CR053; CR090, CIT CCPS: CR560; CR565
            stjohnscollege.ie
                                           LIT: LC257
             Apply online @                See: https://www.cao.ie/index.php?page=scoring&s=fetac
                                                                                                                    FET CORK PROSPECTUS 2018

          https://cms.enrol.ie/
          stjohnscollege2018               CAREER OPPORTUNITIES
                                           Domestic Interior Designer, Window Dresser, Colour Consultant,
                                           Kitchen Designer, Sales Advisor for fabric, paint and wallcovering,
                                           Visual Merchandiser.

       Course fees outlined on
    www.stjohnscollege.ie/students/

                                                   26
Interior
                           Architecture &
                           Design (Level 6)
                                                                                                    COURSE CONTENT
                                                                                                    3D Interior Design                 6N5447

                                                                                                    Communications                     6N1950

                                                                                                    Computer Aided Draughting          6N3652

                                                                                                    Drawing                            6N3569

                                                                                                    Work experience                    6N1946

                                                                                                    Personal & professional
                                                                                                                                       6N1949
                                                                                                    development
                           INTRODUCTION
                           The Interior Design QQI Level 6 programme encompasses the                Design Skills                      6N3443
                           technical skills to design residential and commercial interiors.
                           The curriculum encourages learners to challenge conventional             3D Design materials                6N4905
                           thinking, develop their technical knowledge and skills and explore
                           presentation techniques. In order to be able to communicate interior     Critical studies of the built
                           design ideas effectively to clients and other audiences, a strong                                           6N4965
                                                                                                    environment
                           emphasis is placed on the work practice element of the course

                           ENTRY REQUIREMENTS
                           For entry to Level 6 a full QQI Level 5 Award in Interior Design or in
                           a related area is required.

                           CERTIFICATION
                           QQI Interior Design 6M5127
                           BTEC Edexcel U.K.
                           Higher National Certificate in 3D studies

                           WORK PLACEMENT/EXPERIENCE
                           Participants will be required to undertake 10 days of work practice.

                           EDUCATION PROGRESSION OPPORTUNITIES                                                      CONTACT
                           CIT: CR053; CR090;
                           LIT: LC257
                                                                                                                    DETAILS
                           See: https://www.cao.ie/index.php?page=scoring&s=fetac                         For further information email:
                           QQI Level 6 awards may have advanced entry options into some                       interiorarchitecture@
                           Higher Education Institutions.                                                        stjohnscollege.ie

                           CAREER OPPORTUNITIES                                                                   Apply online @
FET CORK PROSPECTUS 2018

                           Commercial Interior Designer, Domestic Interior Designer, Window                    https://cms.enrol.ie/
                           Dresser, Colour Consultant, Kitchen Designer, Architects office, Sales              stjohnscollege2018
                           Advisor for Fabric, paint and wallcovering, Visual Merchandiser.
                           Design Consultant.

                                                                                                            Course fees outlined on
                                                                                                         www.stjohnscollege.ie/students/

                                                                                     27